Orchard Road is quite famous as the high end shopping district in Singapore. Labels such as Louis Vuitton, Prada, Guess and other signature labels would prompt to your eye in Orchard Road. We went there not for shopping, of course. Though it's close to that, Lucky Plaza is our agenda. Discounted amusement tickets in Lucky Plaza is our Agenda.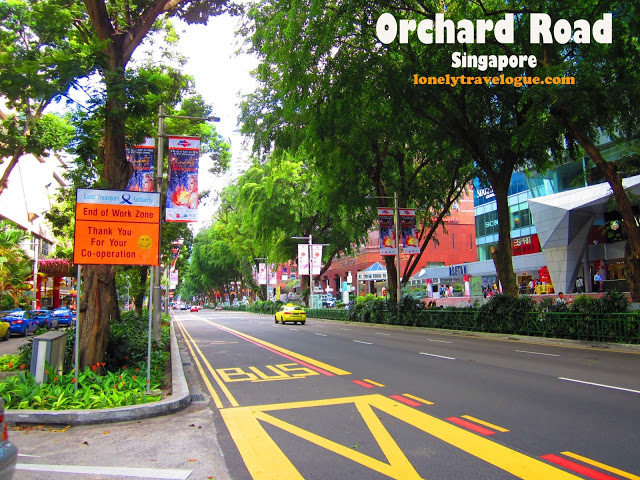 Though I wanted to explore this world famous street, I never got a chance to explore it the way I wanted to do. I don't want to say that its because I have with me my girl friend's family that was why I wasn't able to stroll around, it was more of a time constrain than the previous possibility. hehe… We went there to buy discounted tickets for Singapore's favorite amusement park and landmark's entrance that's all. I didn't know that tip until our host, tito Gel introduce us to the idea of buying tickets in Lucky Plaza to avoid long lines and most importantly, to get it in a discounted rate.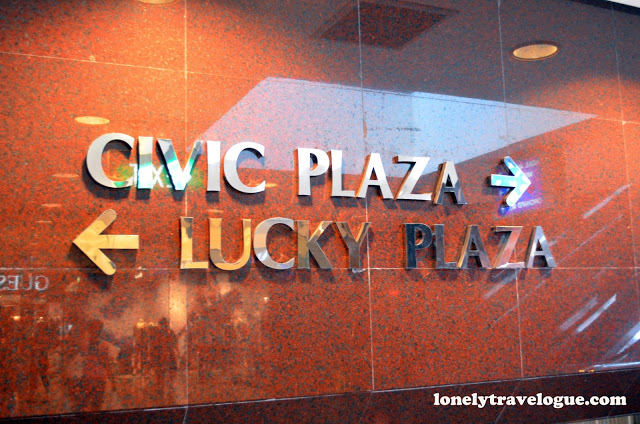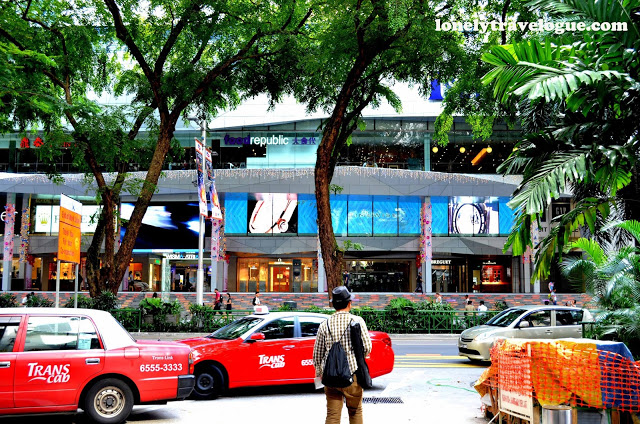 Carefully scrutinizing the shopping district.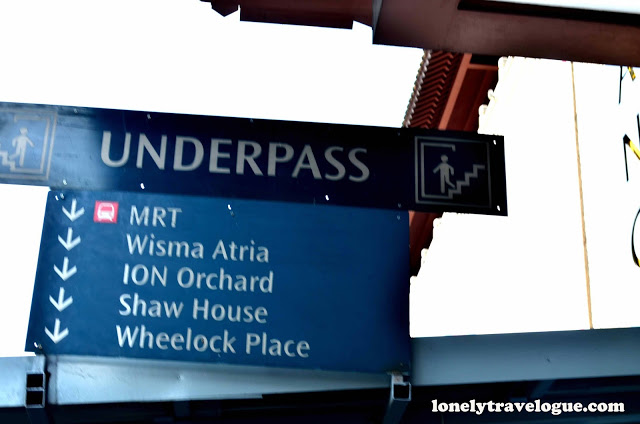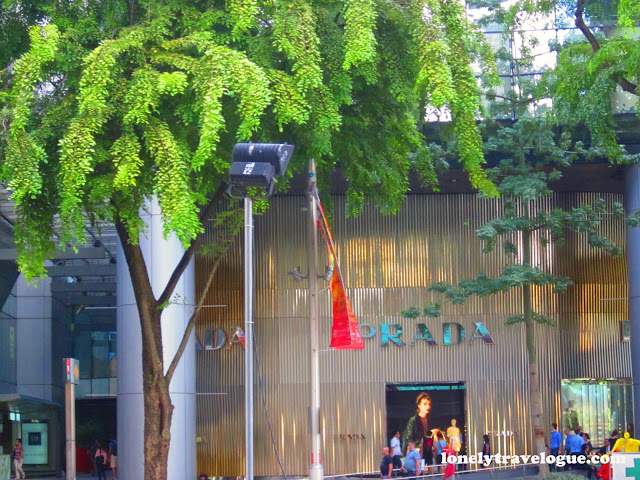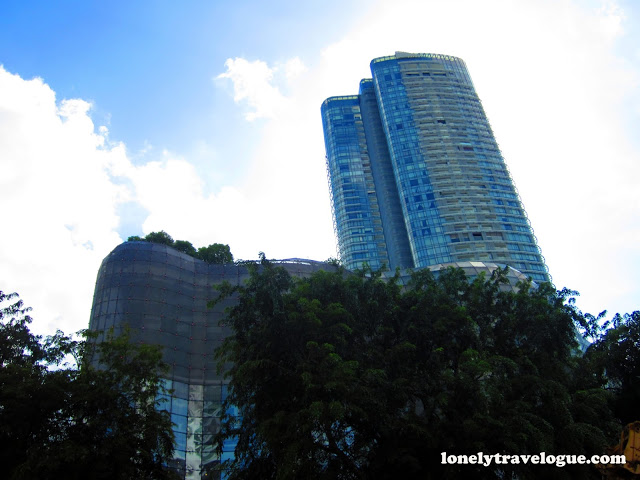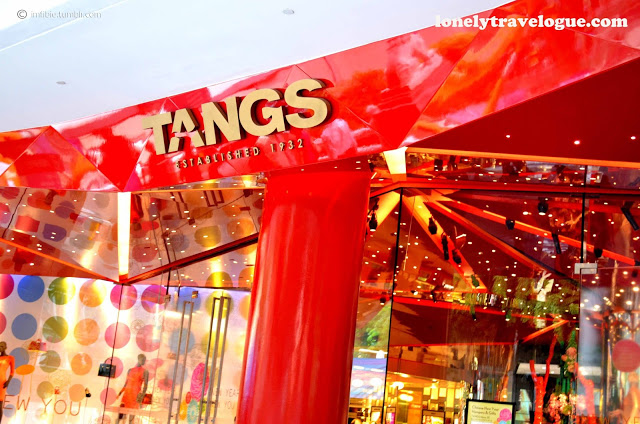 There are lots of shopping center along Orchard Road's 2.2 kilometers stretch and adjacent streets. But as a Filipino, Lucky Plaza is a very familiar landmark to us. It is where Filipino workers, especially domestic helpers, gather every Sunday to socialize and share life stories with their fellow countrymen or Kababayan. This is not something that I am proud of as a Filipino though I am proud for these fellow Filipinos willing to be away from their family just to feed them and give them a bright future. This scenario would little by little disappear as more Filipinos going to Singapore are now professionals' in the field of Information technology and Sales. I pray so…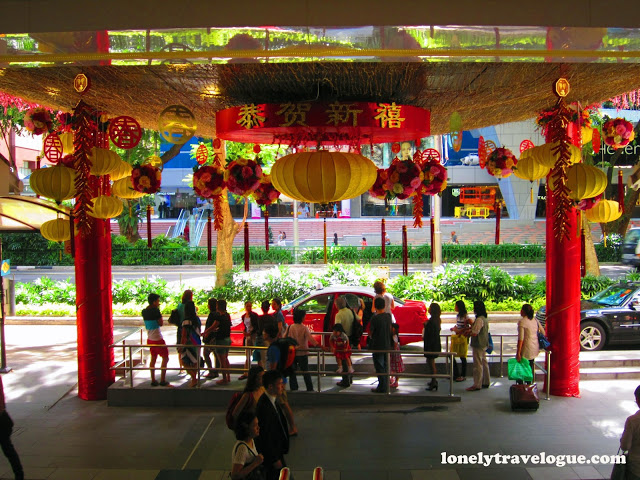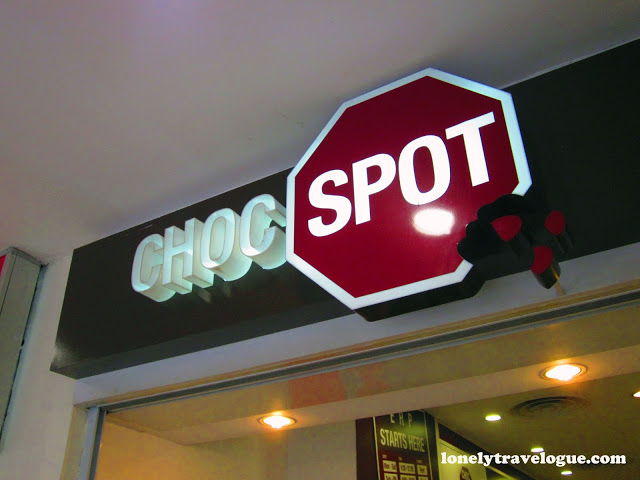 A Chocolate store in Lucky Plaza. We bought our first set of Pasalubongs here =)


As I have said our purpose in Orchard is to buy discounted tickets for Universal Studios, Singapore Flyers and Dukwtours. We bought it in CebuAir Travel and Tours a Filipino travel agency operating in Singapore.


This post is not a paid or sponsored by the said travel agency. I just wanted to share how we got our admission tickets on a discounted/cheap price and in a less hassle manner.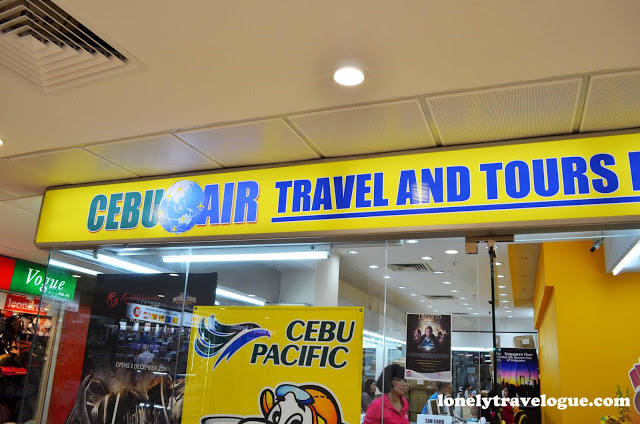 Here's what I got:


Universal Studios $70.00 (Original Price $76.00) Saved $6.00 and didn't had to queue
Singapore Flyers and DukwTour* $38.00 (Original Price $33.00 and $29.00) Saved $24.00


*DukwTour is an amphibian vehicle that will tour you on Singapore's important landmarks and in the Marina Bay.


For more packages refer to the picture below: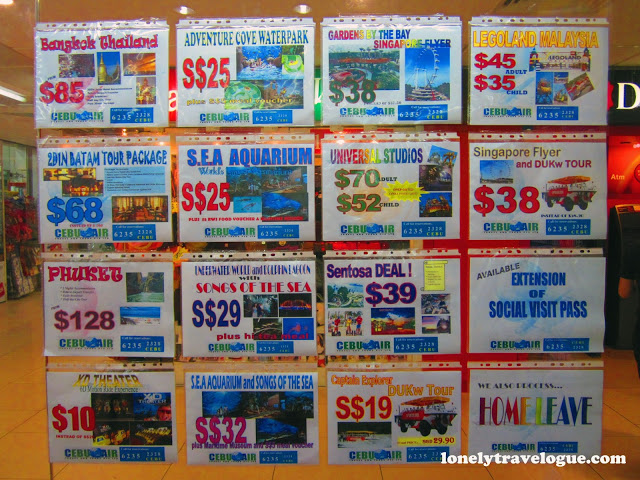 I think there are other travel agencies offers the same thing or on a much cheaper price. I didn't have the time to explore more because we headed to Singapore Flyers when we bought the tickets. 


For more information and inquires you can contact them here:
Email: [email protected]
Tel: 62352328
Fax: 62356768
Address: Lucky Plaza, 304, Orchard Road #03-65 SINGAPORE 238863