Not everything in life has a price tag. Thus goes the idiom "Best Things in life are free" Surely the greatest moment in life are the ones that cannot be exchange with a peso. Moreover experiencing free things gives double joy to your heart. Why? Well aside from the joy of having experience something, you didn't shelled out any amount for that! Isn't that great!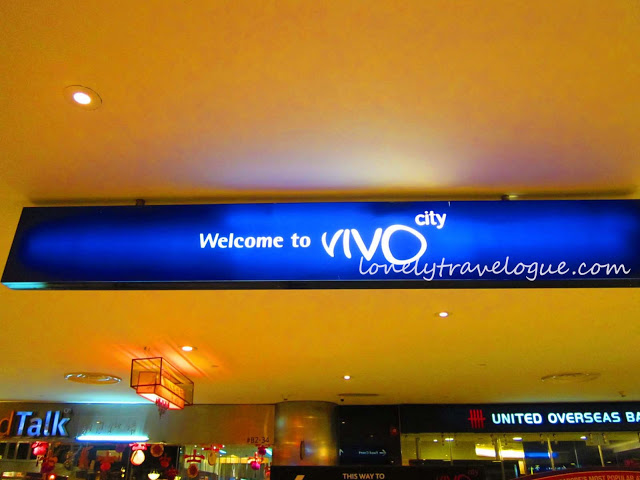 Picture taken at the MRT Vivo City Station We have experienced this after our feet was scattered into pieces after the unending walk in the Universal Studious Singapore. After our dinner in Vivo City we did not had the courage (or at least them) to massacre our tired feet again. We just looked for a place to eat in Vivo City before heading back to Bugis. We settled with Food Republic – a food court full of Malay, Chinese, Indian and a lot more of Southeast Asian cuisine. What I like about this food court is the antique theme of the place. The dinning has a wooden inspired architecture.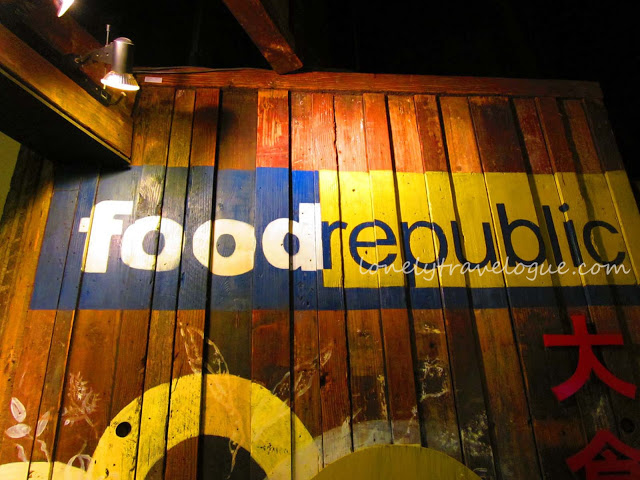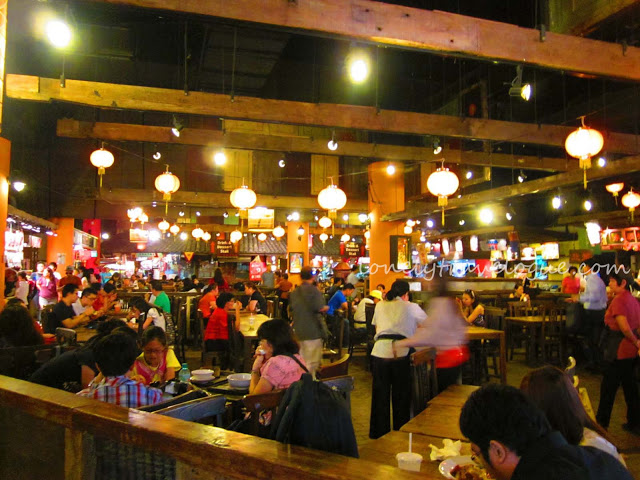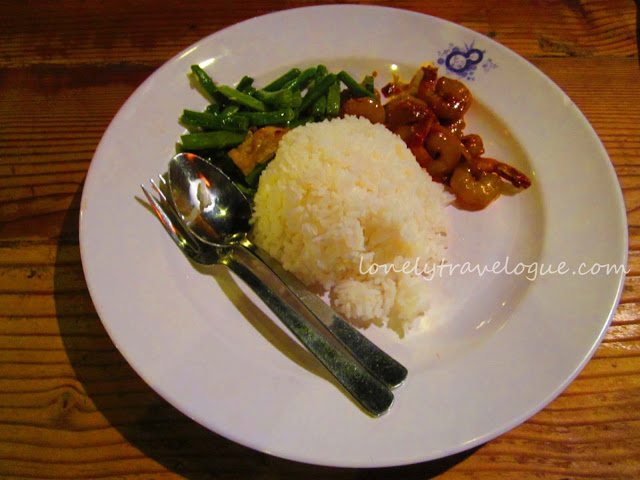 $6.00 Meal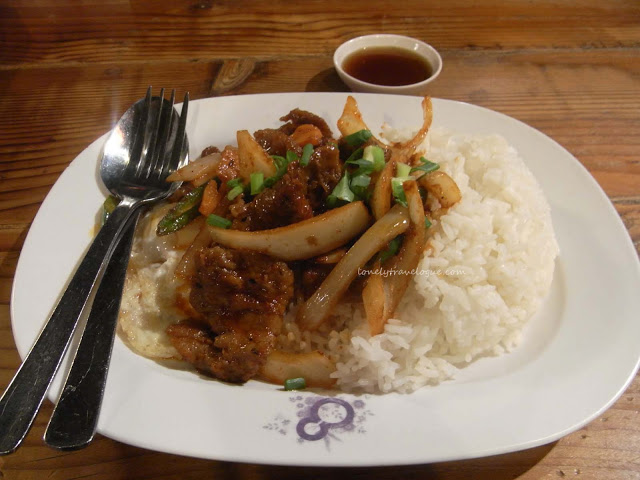 Our stomach was full and my heart was distress (story about this soon) when we decided to walk and find some souvenir shop. I actually planned to watch a movie in Vivo City. Isn't it a great idea to watch Anne Hathaway Oscar winning peroformance in Les Miserables and in Singapore? Haha… that may sound un-thrifty for a self confessed budget traveler but that can be added to my experience.   After they bought some key chains and tee shirts for the expectators back here in the Philippines the owner of the shop pointed us to a garden by the roof top. He encouraged us to watch a show in an amphitheater for free!!! Great right! We then proceeded to the amphitheater to catch the show which was then about to start. We didn't had an idea what show was that. And we were not surprised at all when performers in a Chinese costume went out of the backstage and entertained us passionately. That show I guess was for the upcoming Chinese New Year. The cultural performance showcased human body elasticity and good humor. What a way to replenish our strength.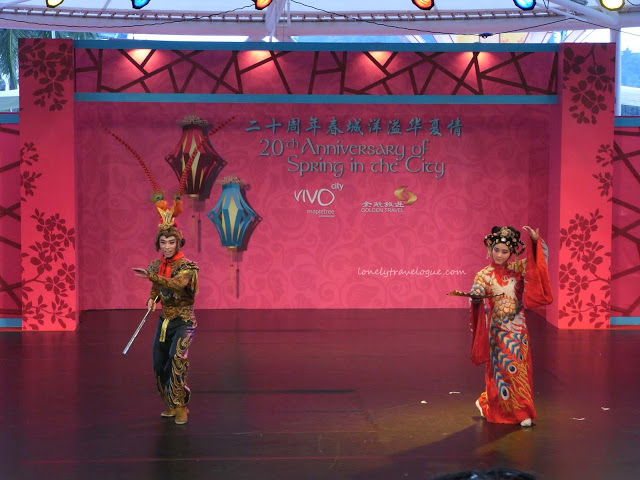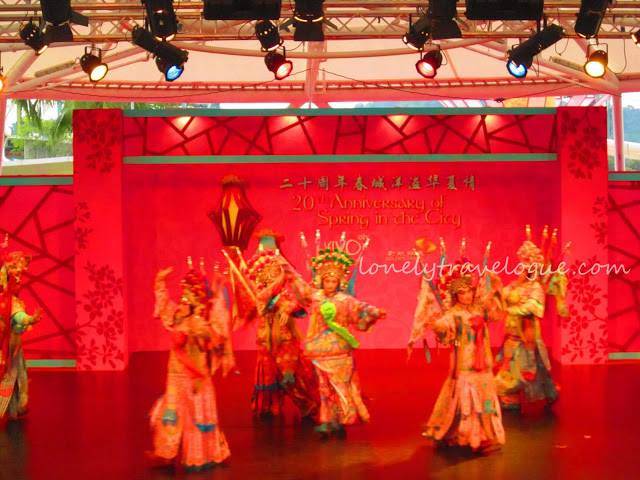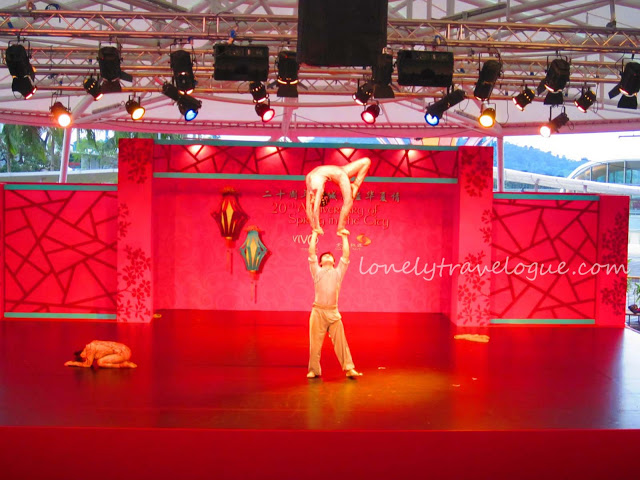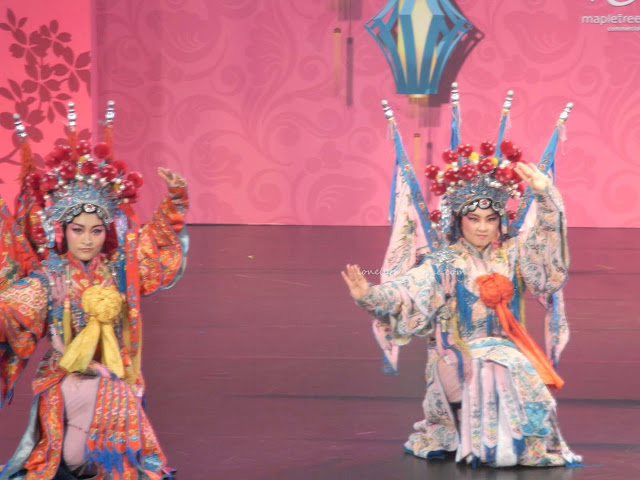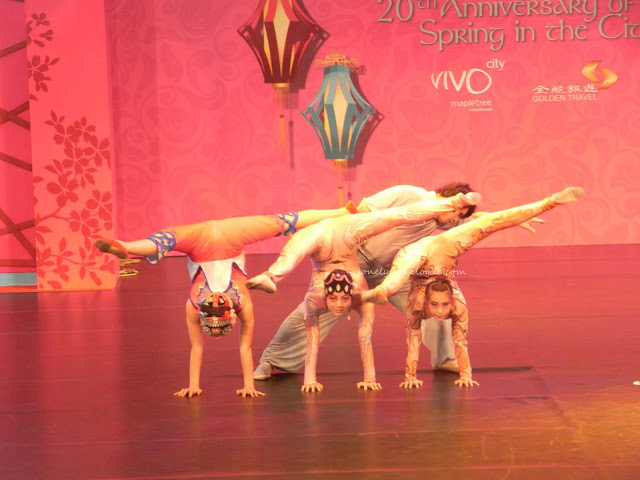 I am a fan of any stage shows. May it be an acrobatic show in which the Chinese are known for or musical theater even chorals and orchestra I will definitely give it a go. The costumes and the dance choreography especially the jaw dropping stint were the highlights for me.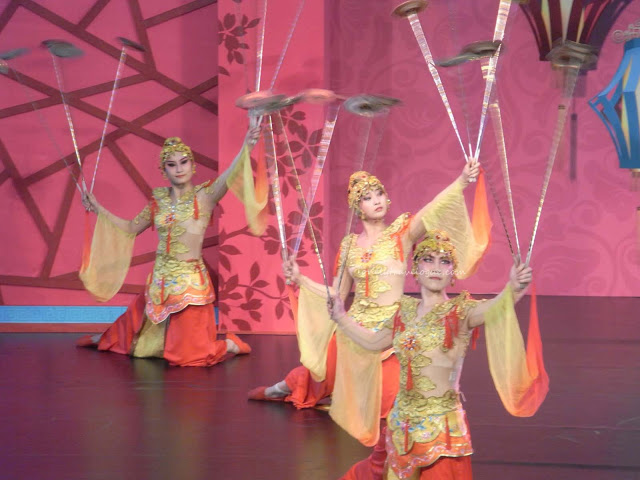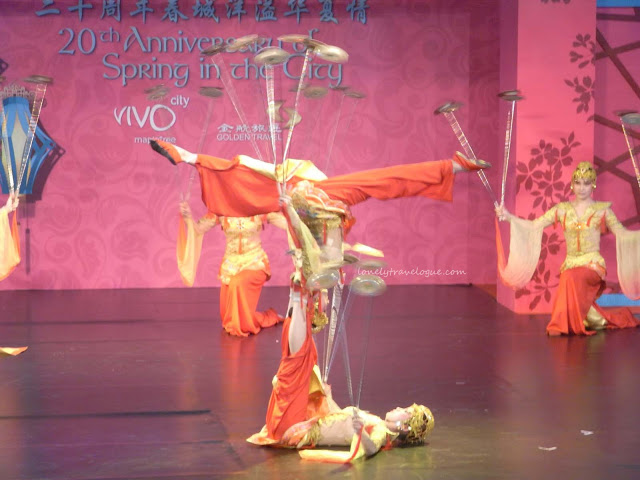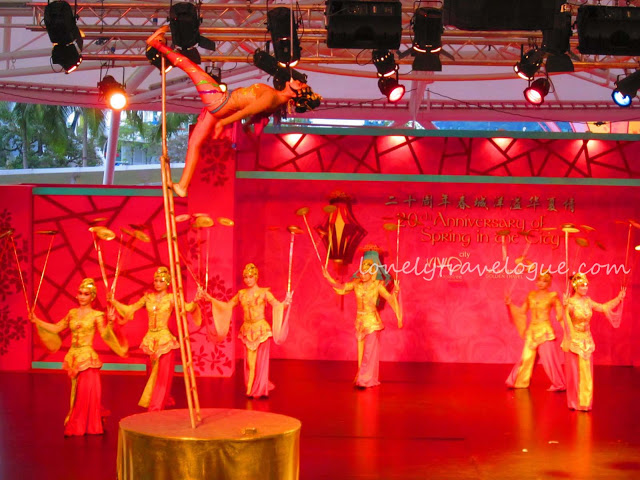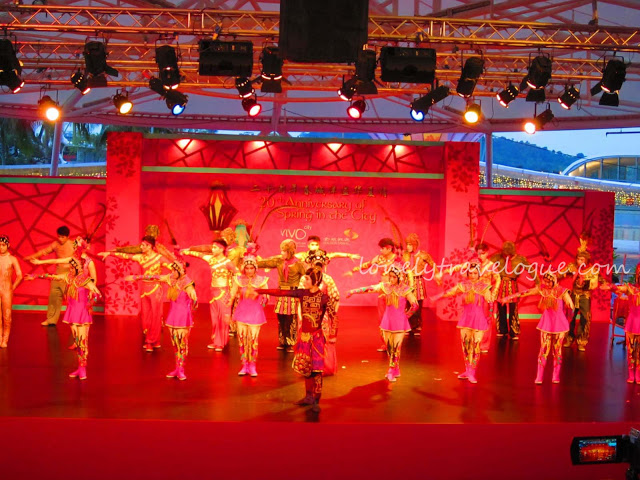 After the show we saw a lake adjacent to the Rooftop Amphitheater, now that's how they call it, and overlooking the sea and Sentosa Island.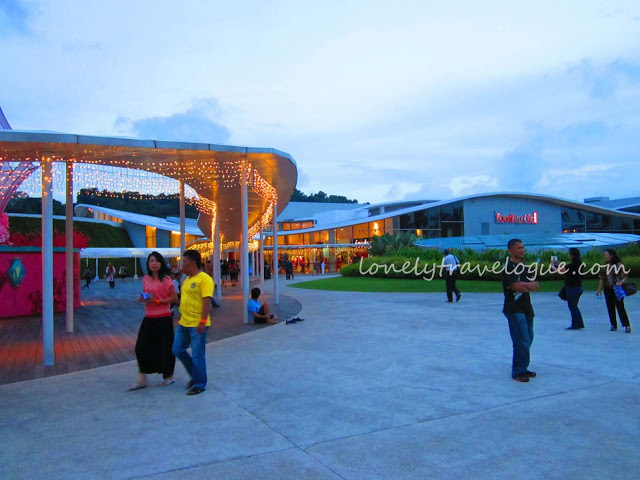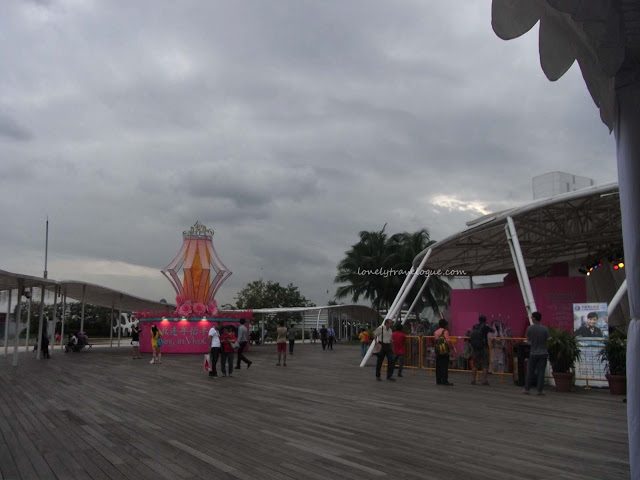 Since we were relaxed by a free entertainment thus our muscles was rejuvenated we decided to walk around and savor the place.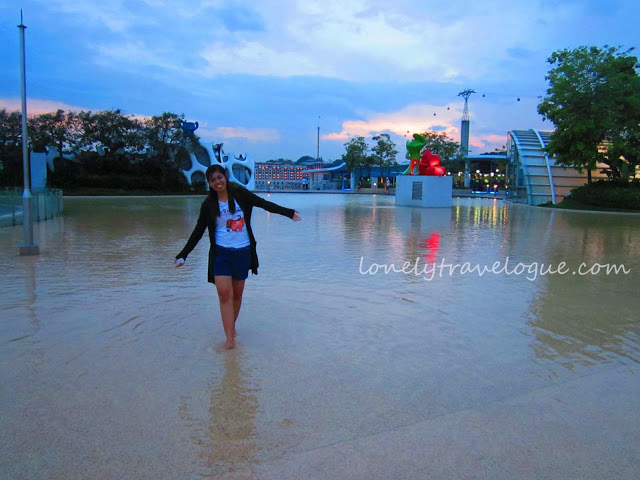 There were children playing and making memories on the ankle deep man-made lake including my girlfriend Phoebe. As much as I would like to join her but my aching feet forbids me to do so, so I settled in taking pictures. When you expect an all day walking tour wear a rubber shoes to avoid stressing your feet. I know this but I do not know why I did not bring a pair or rubber shoes with me.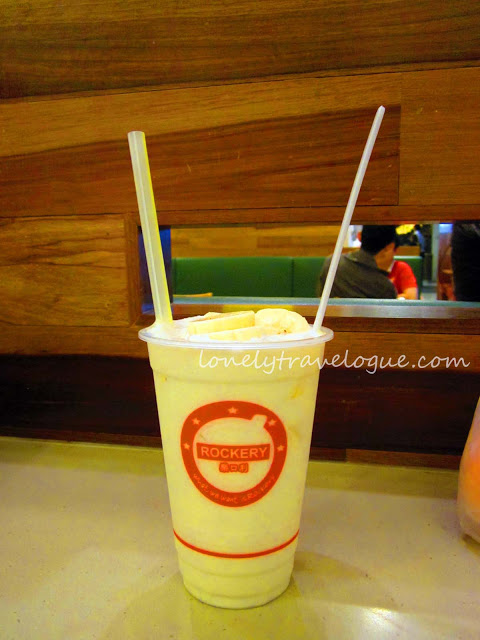 To complete the experience in Vivo City we decided to visit the grocery store to buy something we can eat. I actually wanted to go to the grocery just to look around Hehe… We then ended our day with a Milk Tea with natural banana as the toppings. What a way to end the day. Happy Travels =) Related Post
Getting Around Bugis, Our Host District (Soon)
If this helps you or inspired you please share it in any Social Media platform or comment here if you wish to ask for more =)
This is the travel blog of Jherson Jaya – banker by profession, adventurer by passion. Everything written here were based on his experiences. The lust of seeing new places thrilled him to explore both the explored and unexplored world. Old and new architecture fanatic; lover of food, both exotic and indulgence; and founds peace in long bus and train rides – thats how he describe his way of traveling. Follow his adventure by liking his Facebook Page LonelyTravelogue and following him on Twitter and Instagram.