There is much wonder in small towns. I never thought that I will be in much awe in Paete that is located in the eastern most part of the province of Laguna. Paete is known for wood carving (sculptures) of mostly religious items – a talent and tradition that is handed down from generations to generations.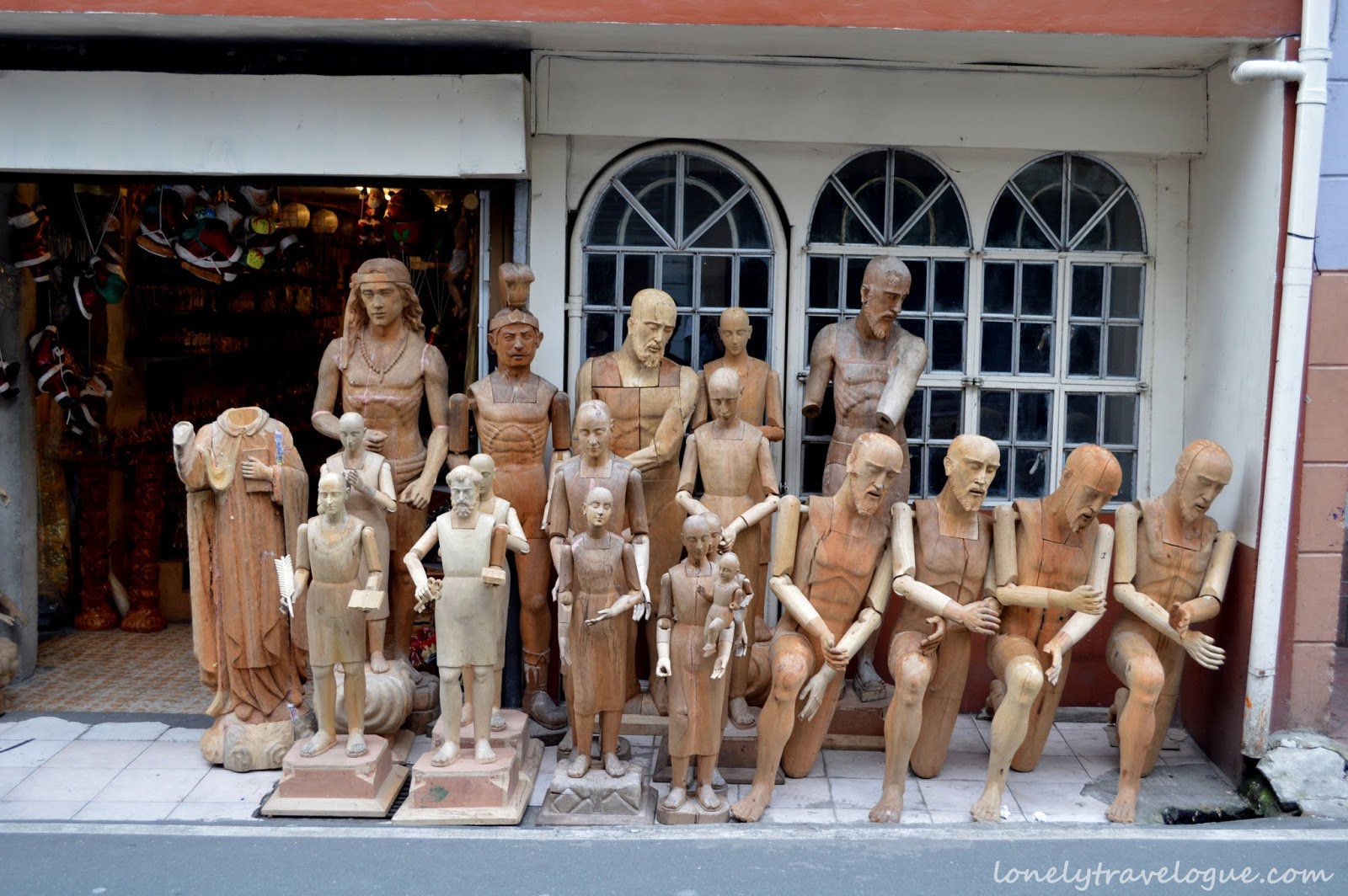 We took the bus in Buendia bound to Sta. Cruz, Laguna at 6am, just in time to catch the traffic in Calamba and Los Banos. The scenery in Laguna is impressive varying from urban town to fields of rice overlooking Mt. Banahaw. I will never get tired of doing long bus ride because this gives me tranquility. The trip wasn't too long though, it will take you 2-3 hours to get to Sta. Cruz depending how heavy the traffic will be. From Sta. Cruz we hailed a jeep bound to Sinoloan. The trip takes about 30-40 minutes. The vista will improve – the curves and the slopes will take your breath away. What I like most is that, this side of Laguna is lavishly green thus it is more relaxing and comforting. When I first visit Laguna, December of 2014, it was purely focused in town. I needed to see what's in there, the wood carvings that makes noise all over the world, the sculptors carving a piece of wood into a works of art, the town plaza that houses the century old church and the town itself that is witnessed to the rich history and culture of Paete.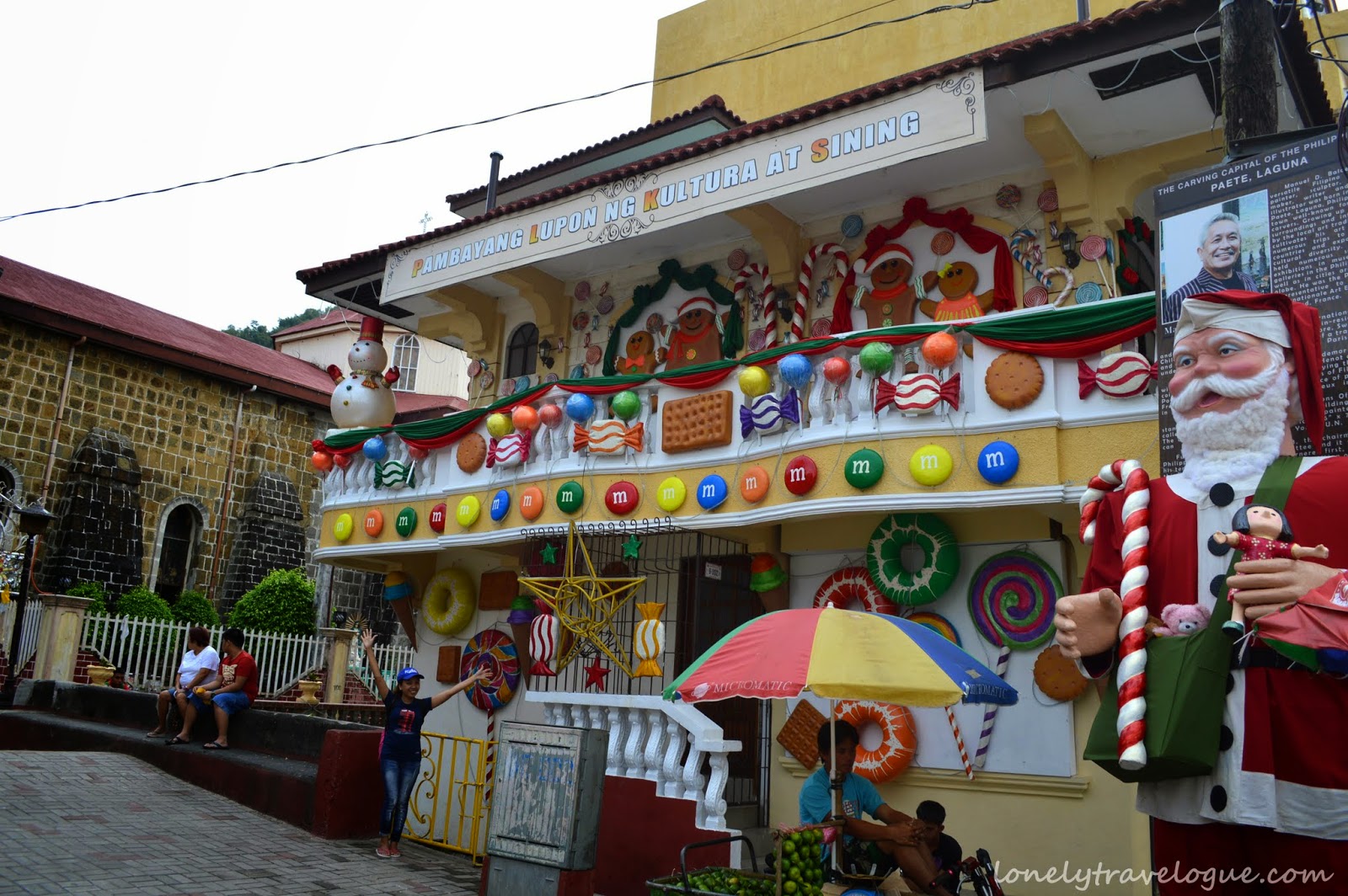 I seated in front of the jeep so that I'll have a good view of what is in store for me in Paete. I saw the yellow welcome markings of Paete and in just a bit I saw men carving piece of wood into memory, advocacy, or expression of once emotion.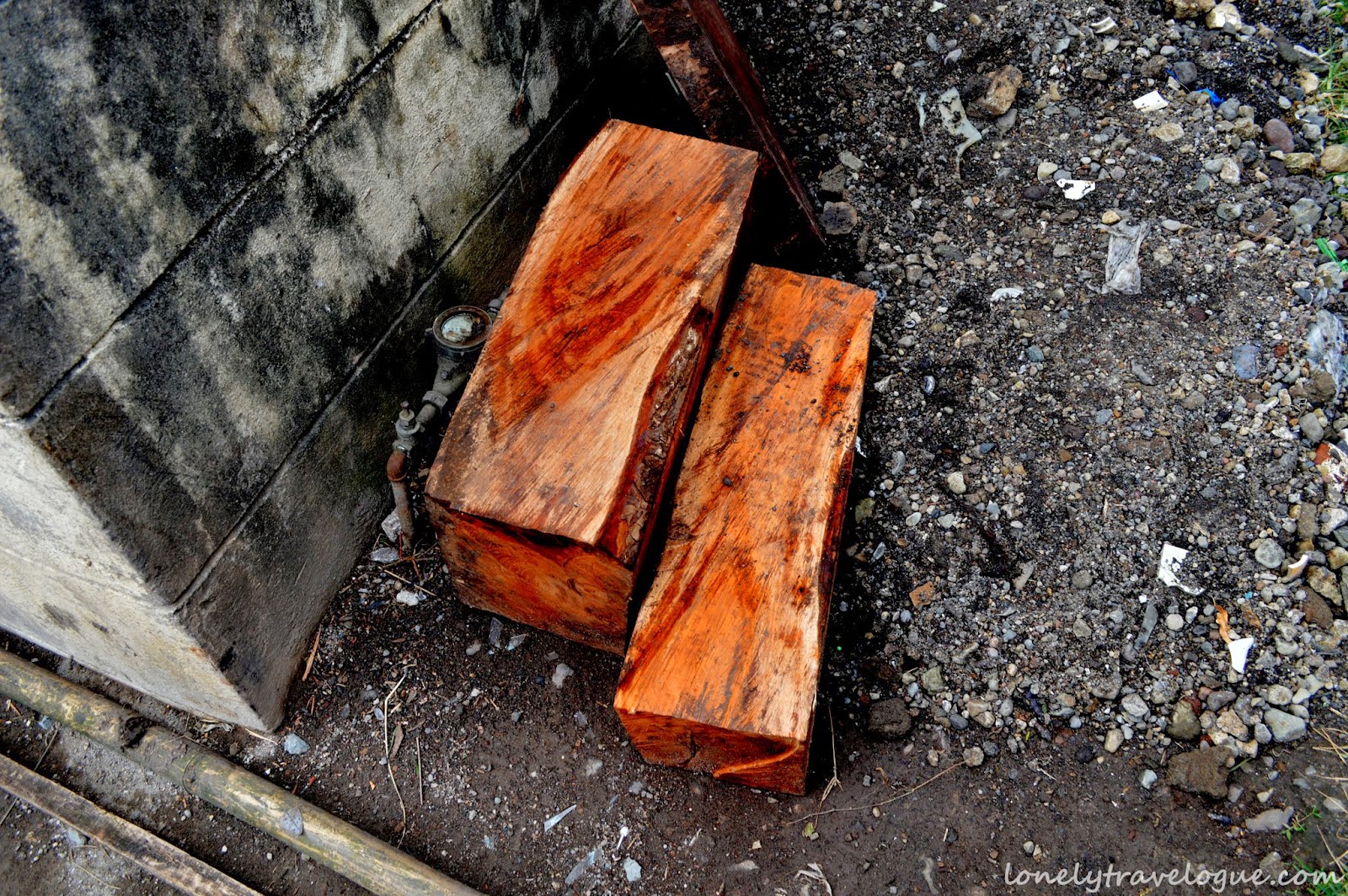 Chunk of wood reserve for wood carving History would say that even before the Spanish came the town-folks of Paete is already into wood carving. But nowadays when you visit the town, most of the works are religious items – big religious sculptures. Jesus on the Cross, the Last Supper, Sto. Nino, Mary the mother of Jesus, the 12 Disciple of Jesus and saints that I do not know are there standing in front of the shops inviting you to picture them.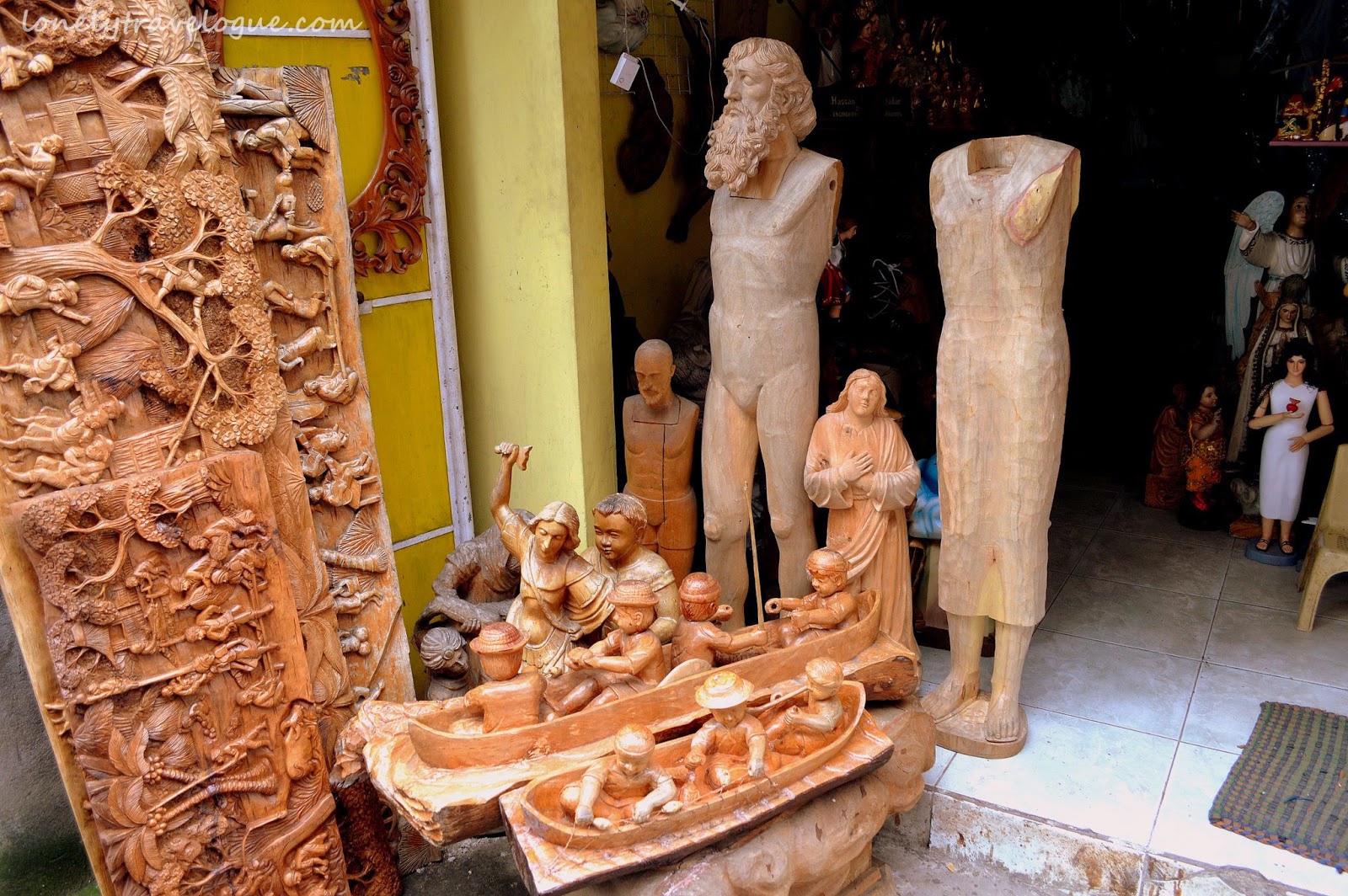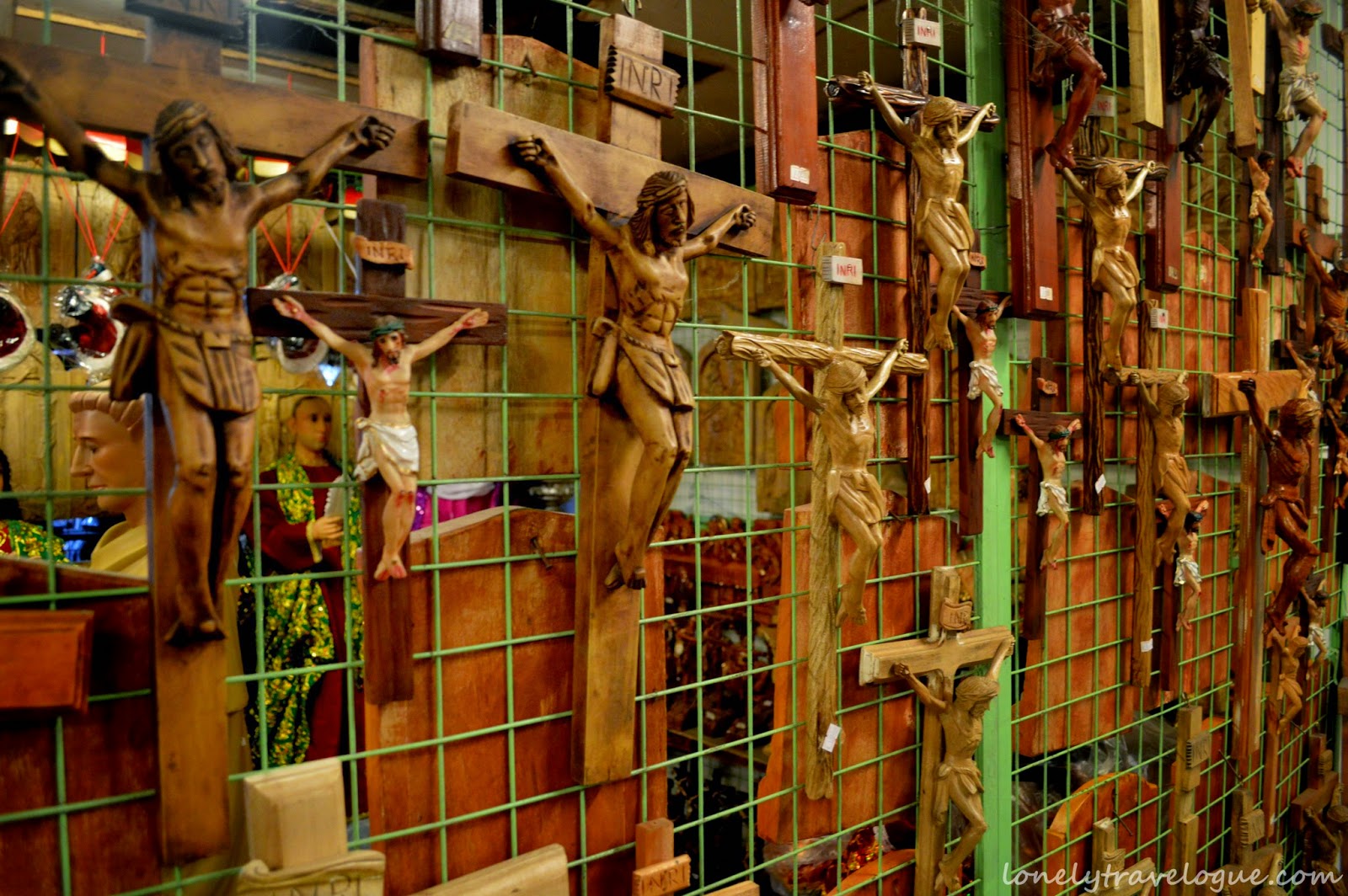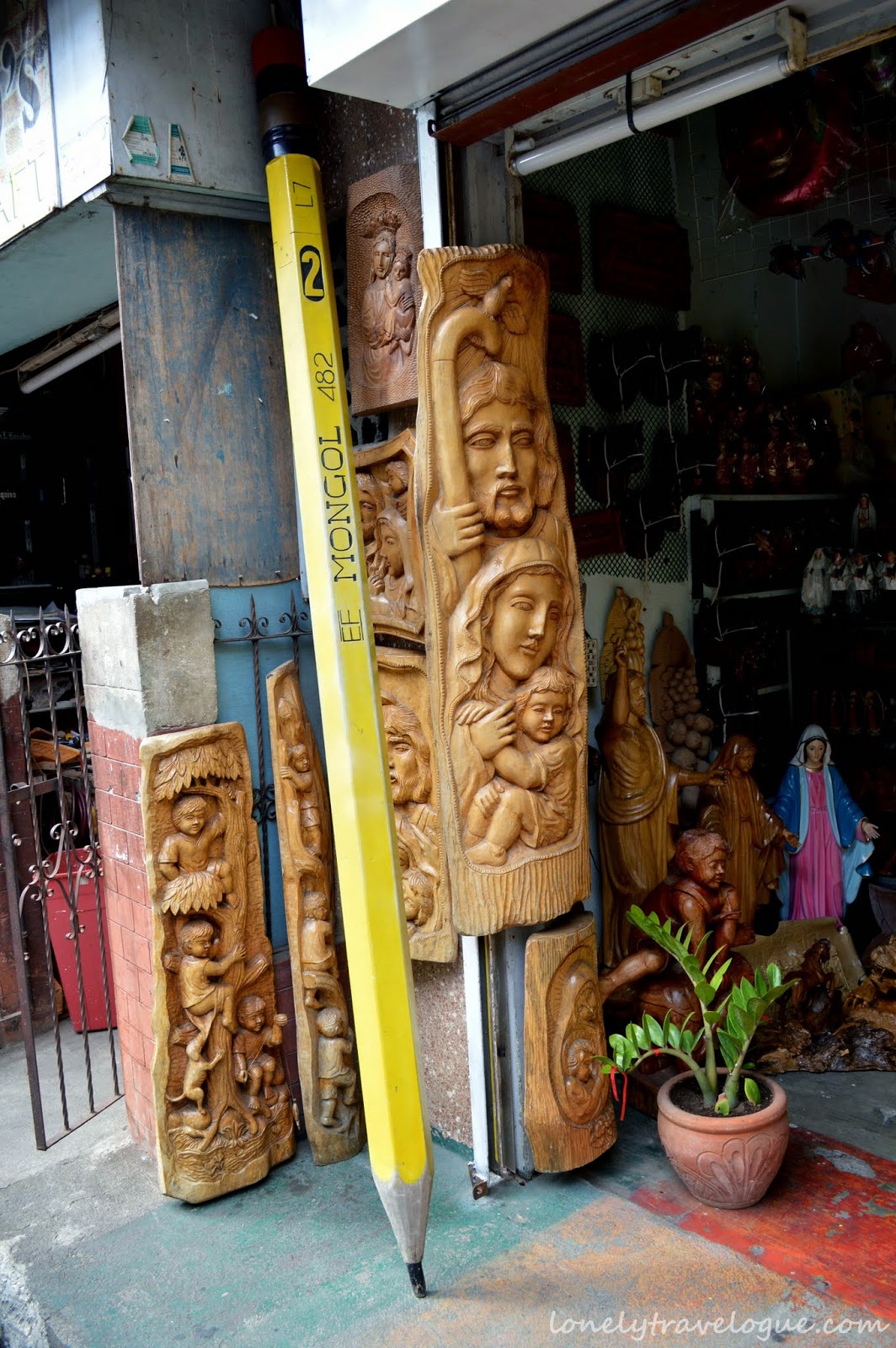 Most of the shops are found in Quesada Steet or Kesada Street named after the first mayor of the town. Along the way you'll see a lot of shops selling small to big sizes wood carving. There are also shops selling souvenir items. But what I like most are the makeshift shops that sells food. It was a good time during our first visit because it was Christmas Season. A mouth-watering Puto Bungbung and Bibingka catches my buds. There was this man selling pancit hab-hab for Php5.00 in banana leaf and immediately catches my buds.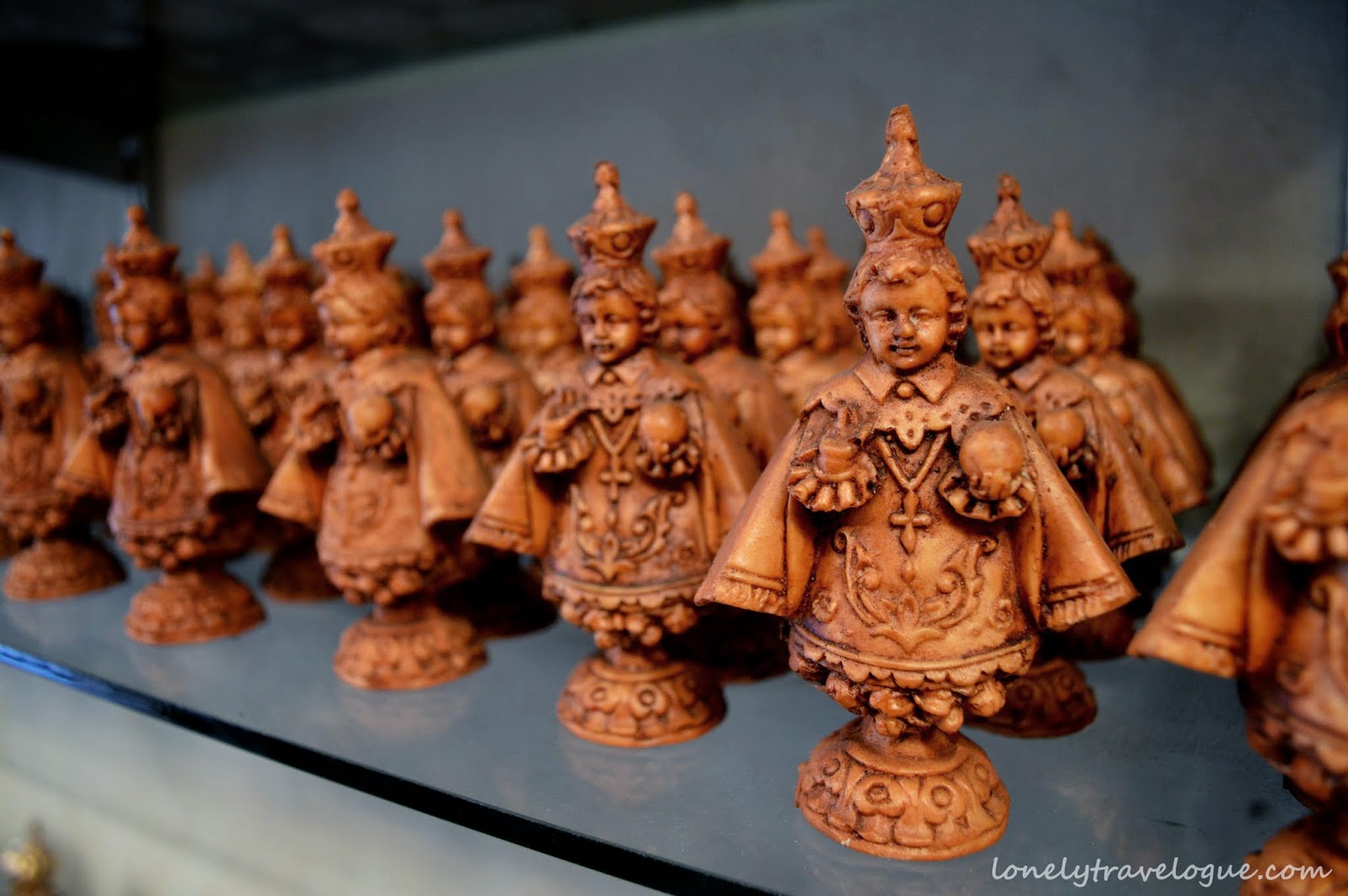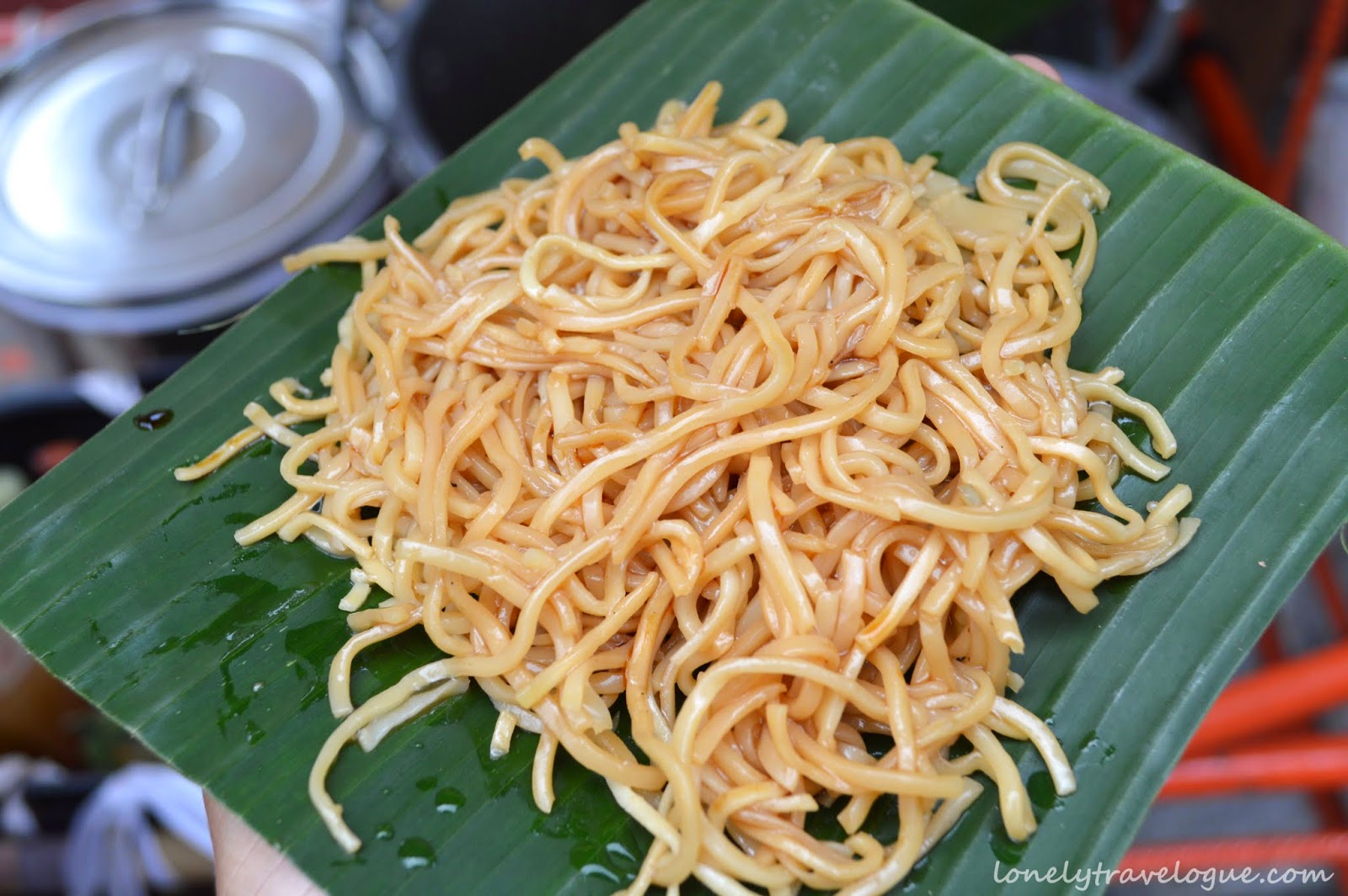 Pancit Hab-hab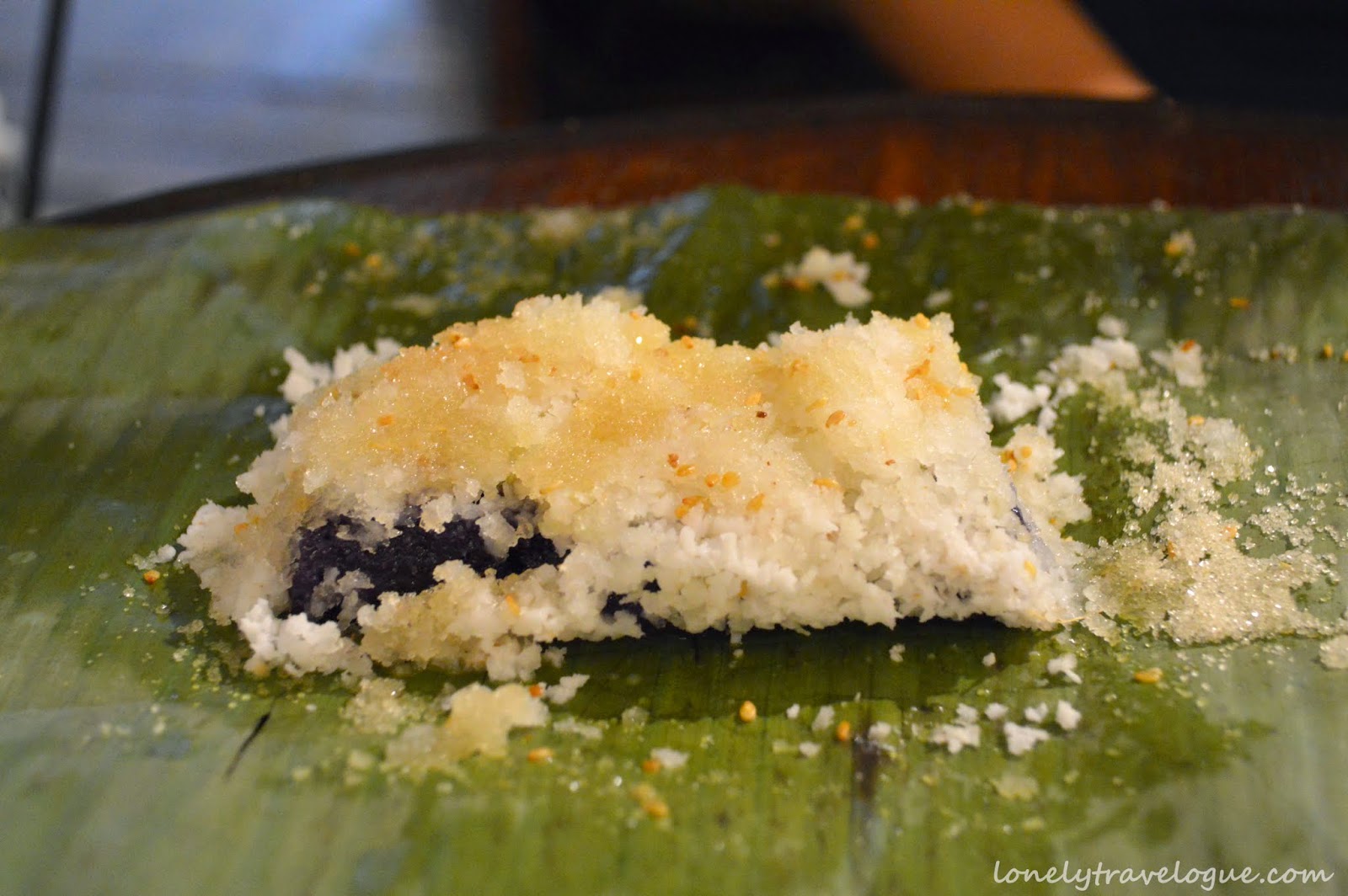 Puto Bungbung Going straight Quesada Street was the apple of my eye, my very purpose for visiting Paete, the cradle of Paete – the old church.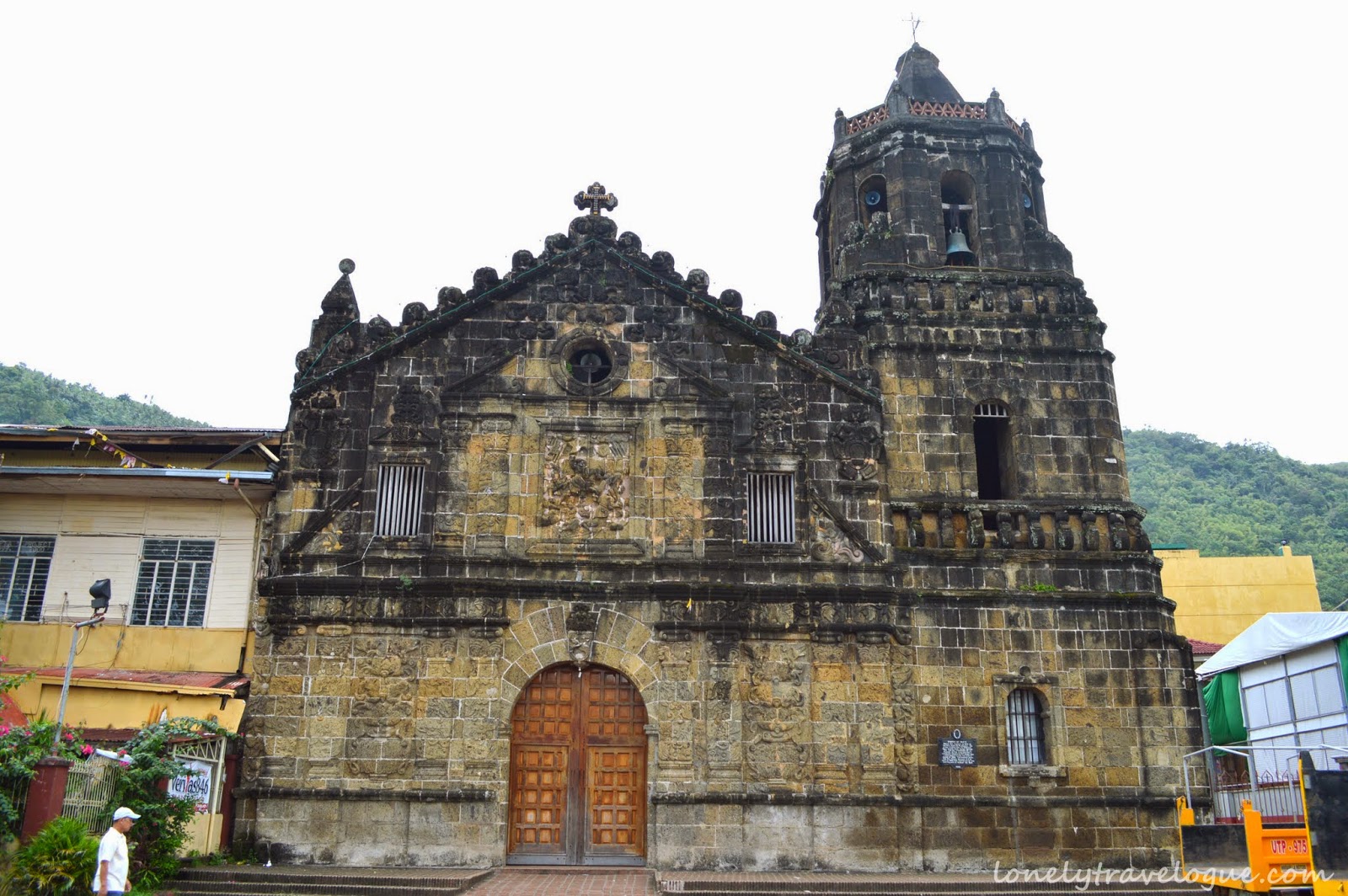 Like other century old churches is Laguna, Paete maintained its glory especially the facade. It took me time staring at the church facade. Its has detailed stone carving evident of rich civilization of the town. Looking at the church, I felt like facing a big screen showing the past of the town. It helps me imagining what it looks like living in the past. The past through this kind of trip should be shared today in order for the many to remember so we can plan our future accordingly with dignity in remembrance our history.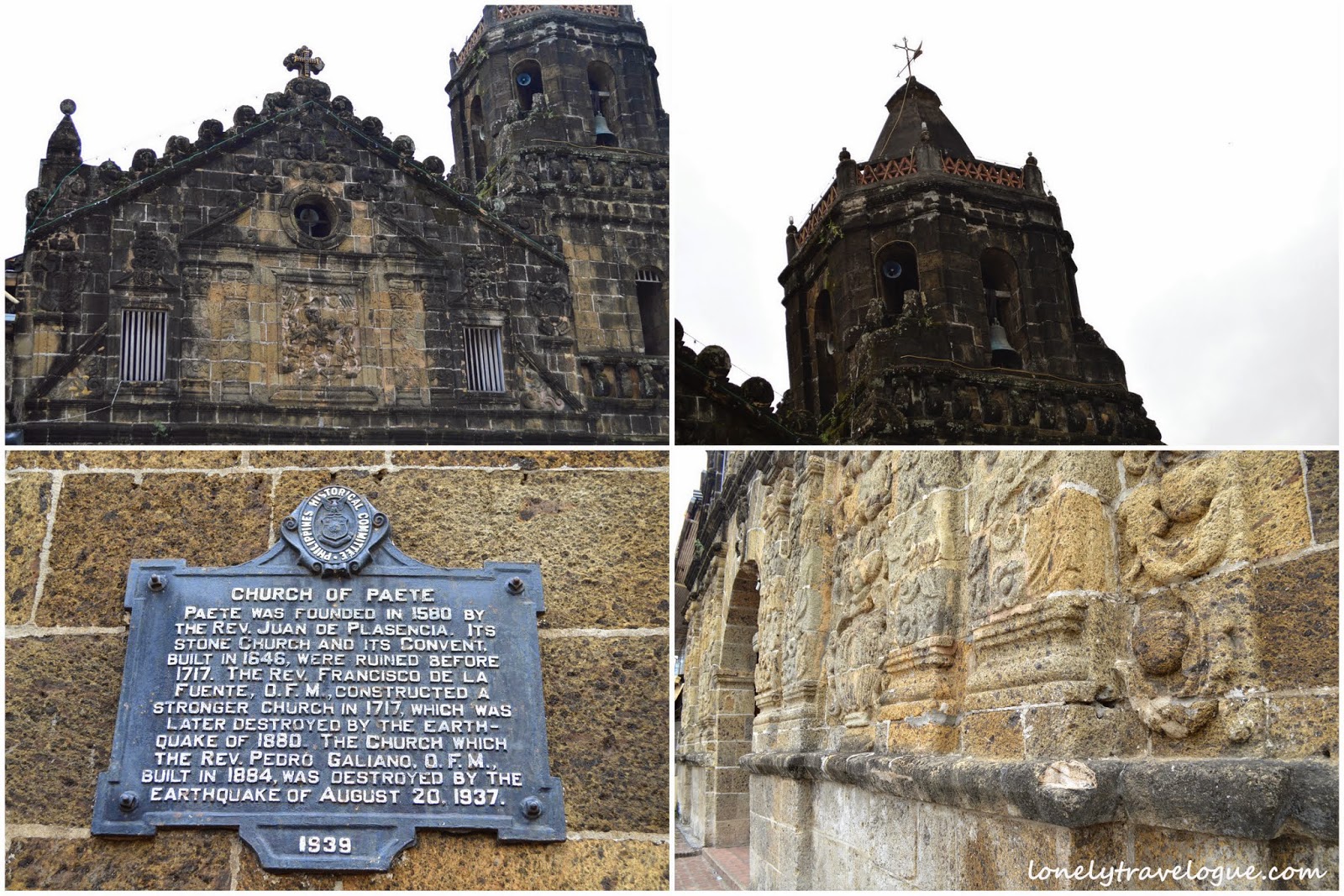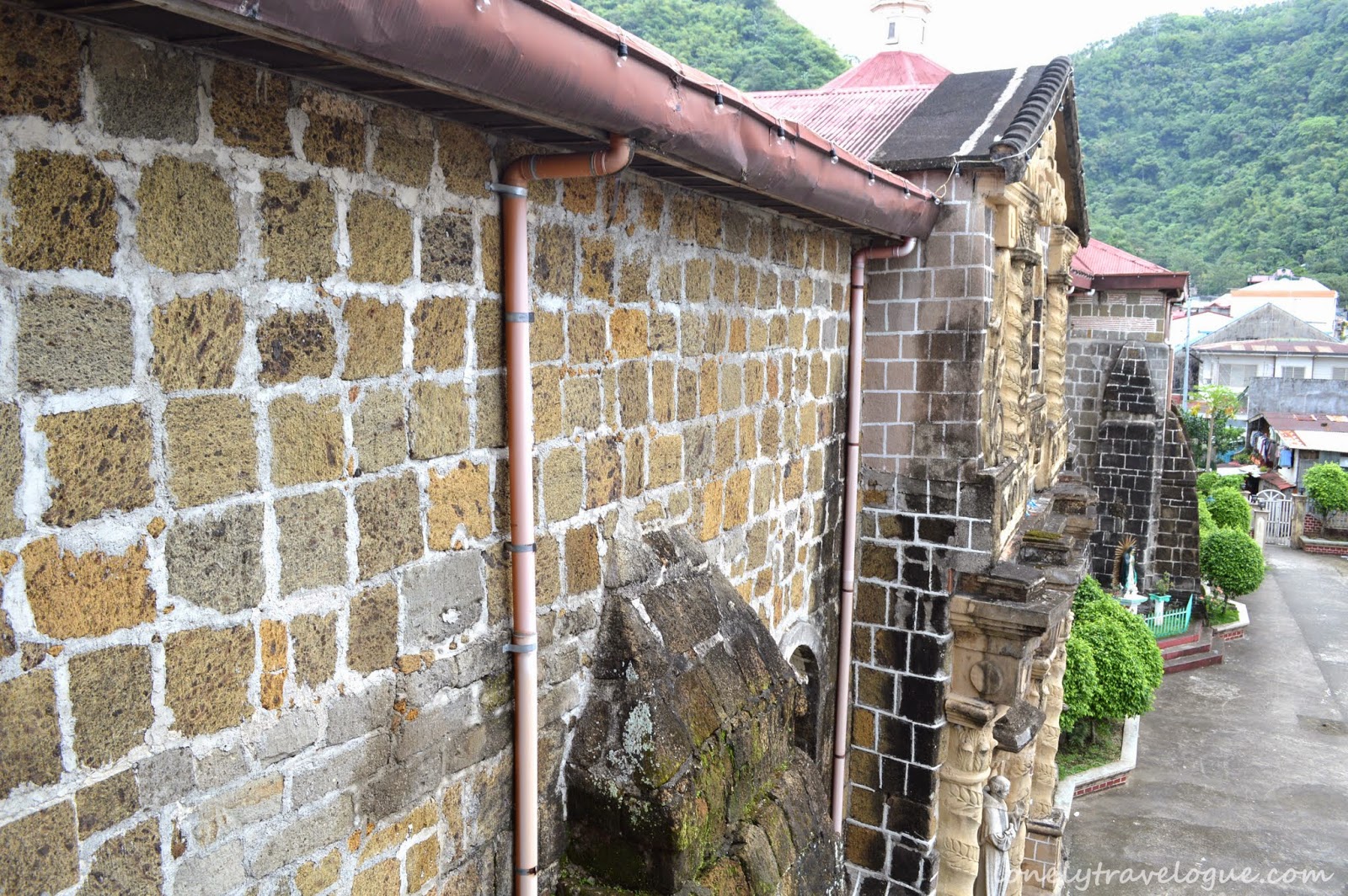 There is something charming in Paete church. The ceiling is captivating as its facade. Made of hardwood, the ceiling added drama to the church that stand the test of time.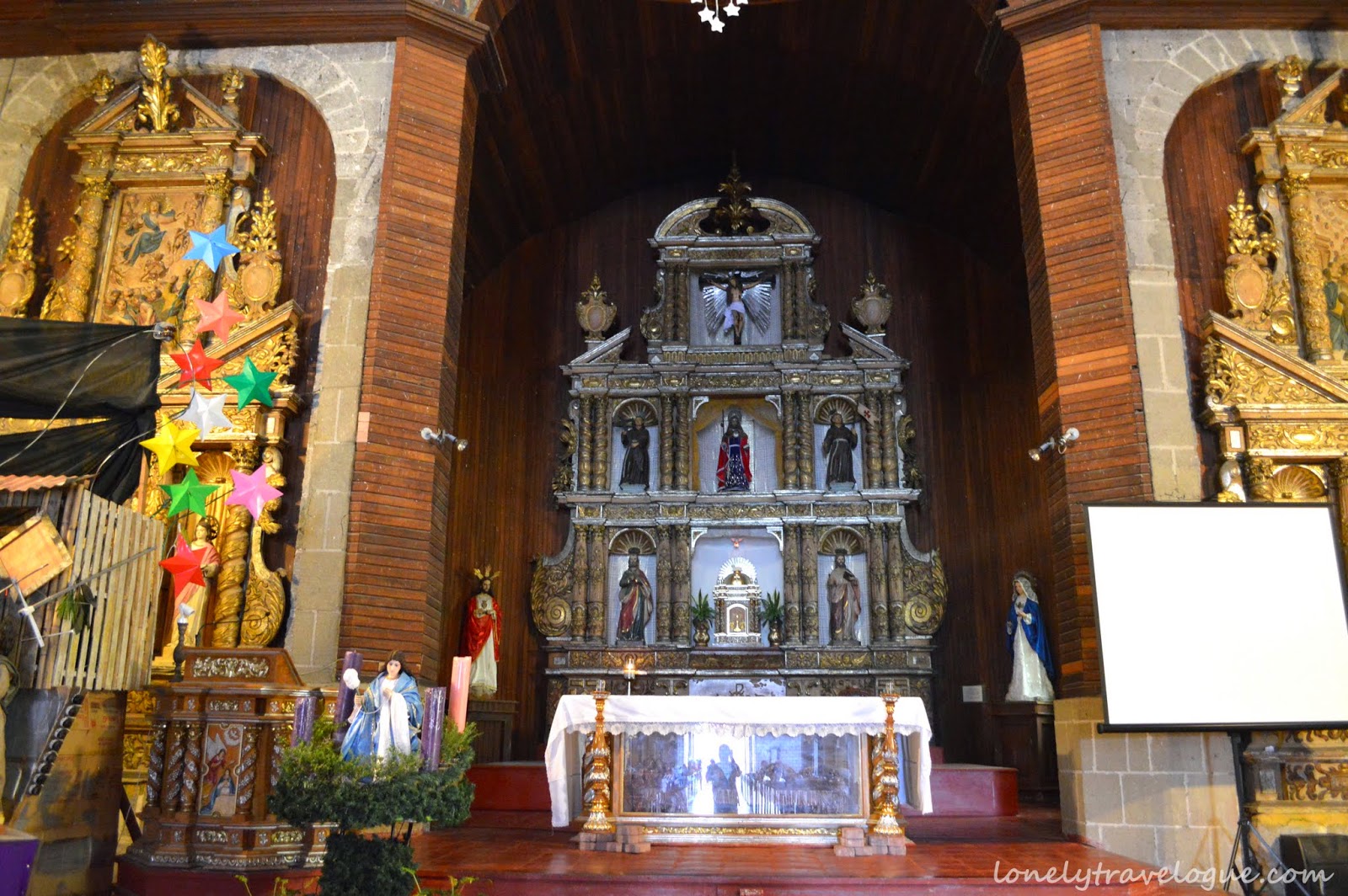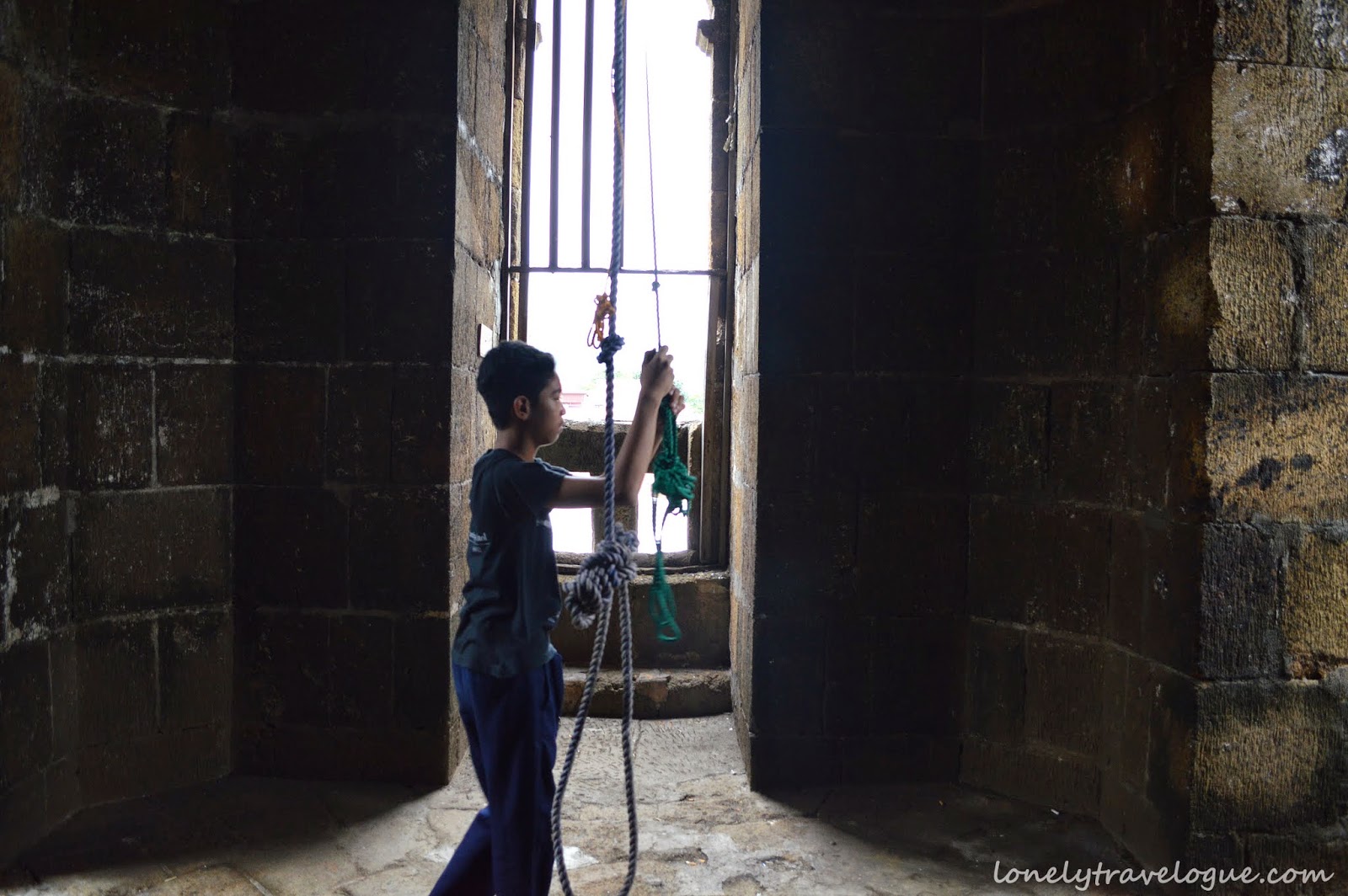 On the streets of Paete you will see life in the rural town of Laguna. With its craftmanship traced beyond our generation, the people here takes pride of what they have. Evident of men carving piece of wood along the streets free to be watched by the curios.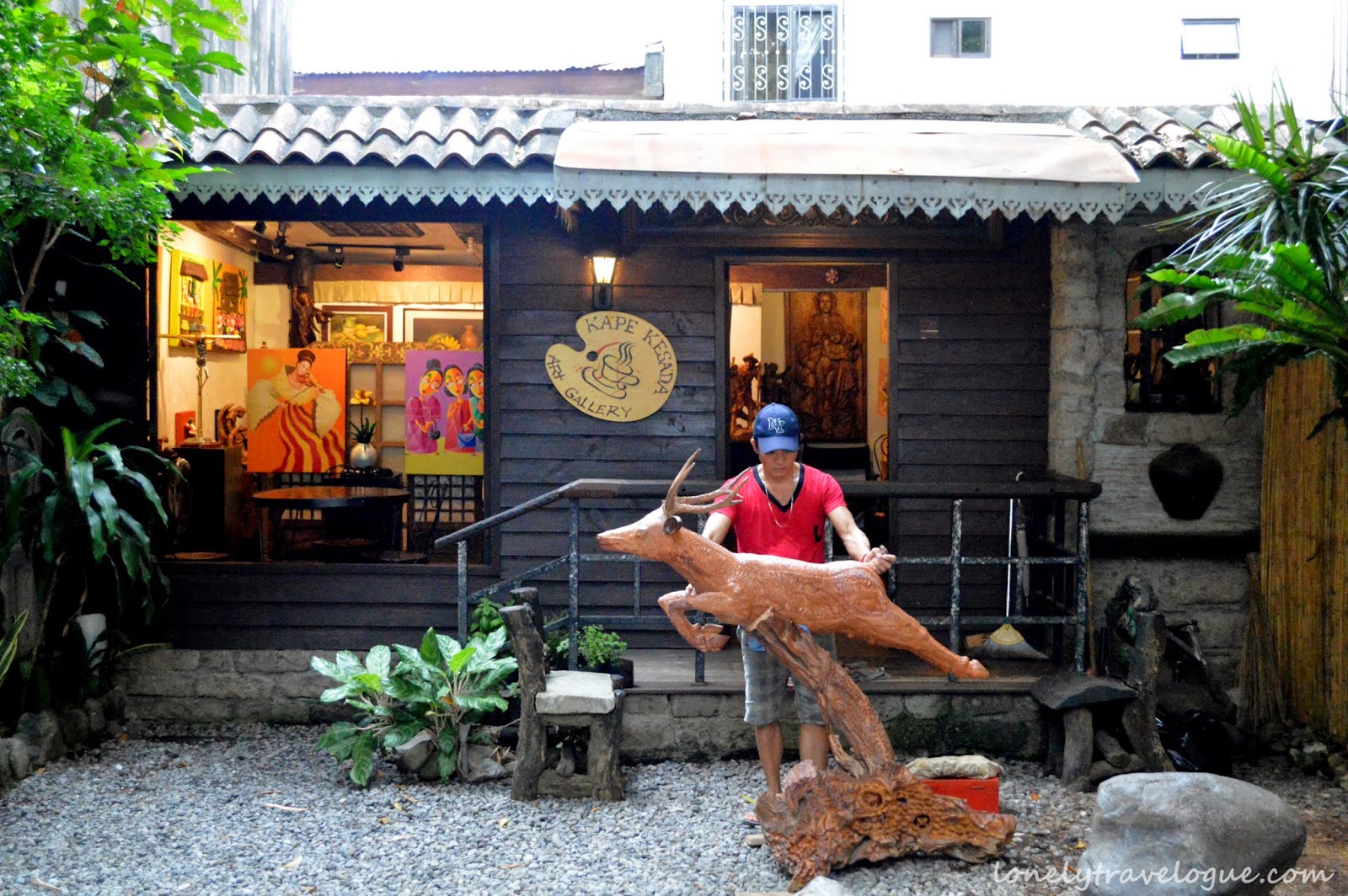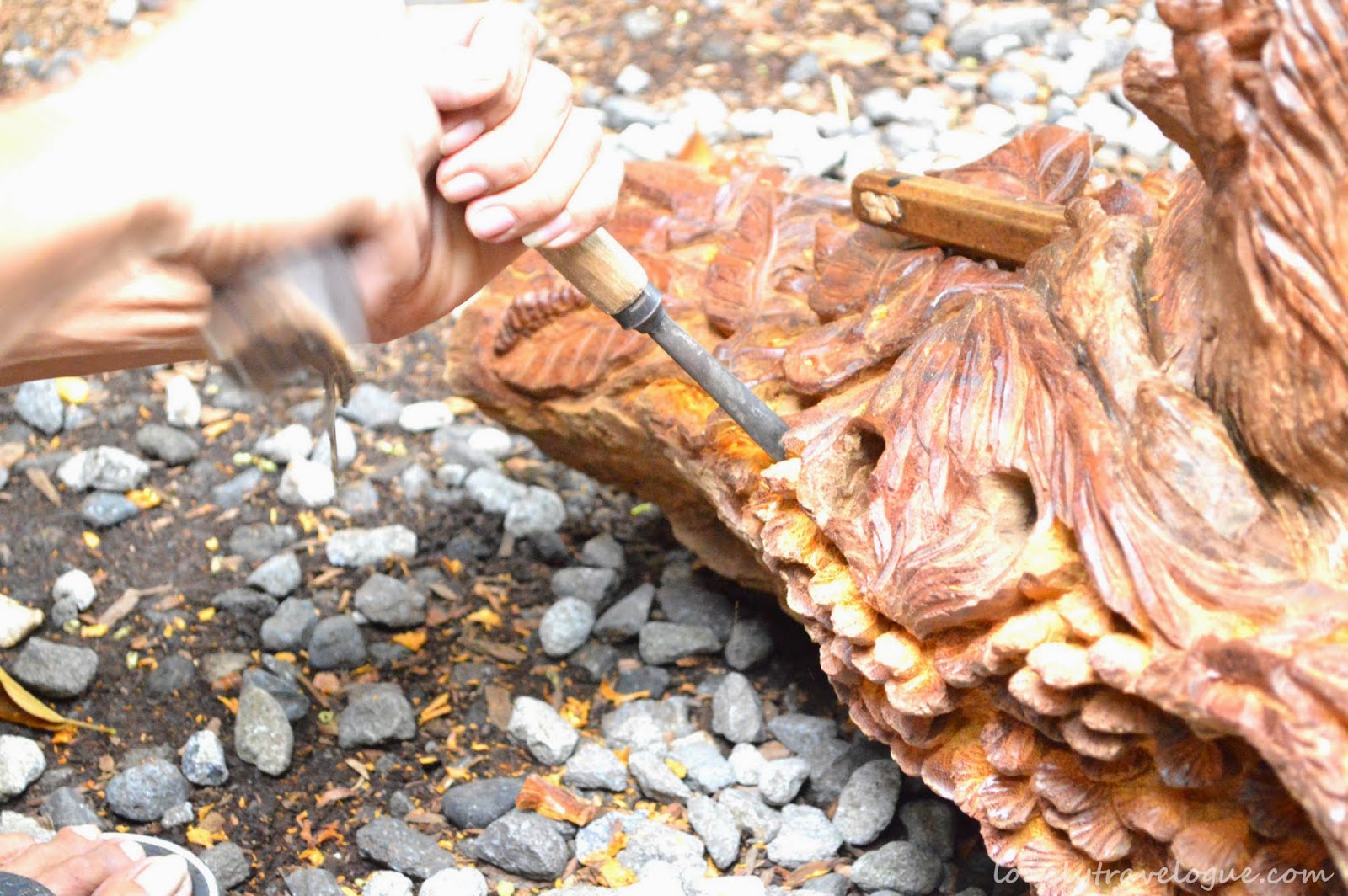 One shop catches my eyes as we walk along Quesada Street. There was a man fine tuning his sculpture. It was located on a coffee shop called Kape Kesada named after the famous street in Paete. It was for me an experience seeing a local sculptor creating a masterpiece. He was creating a deer running with fine details from head to foot. It was commissioned by a company in Manila and it took the sculptor a month to do it.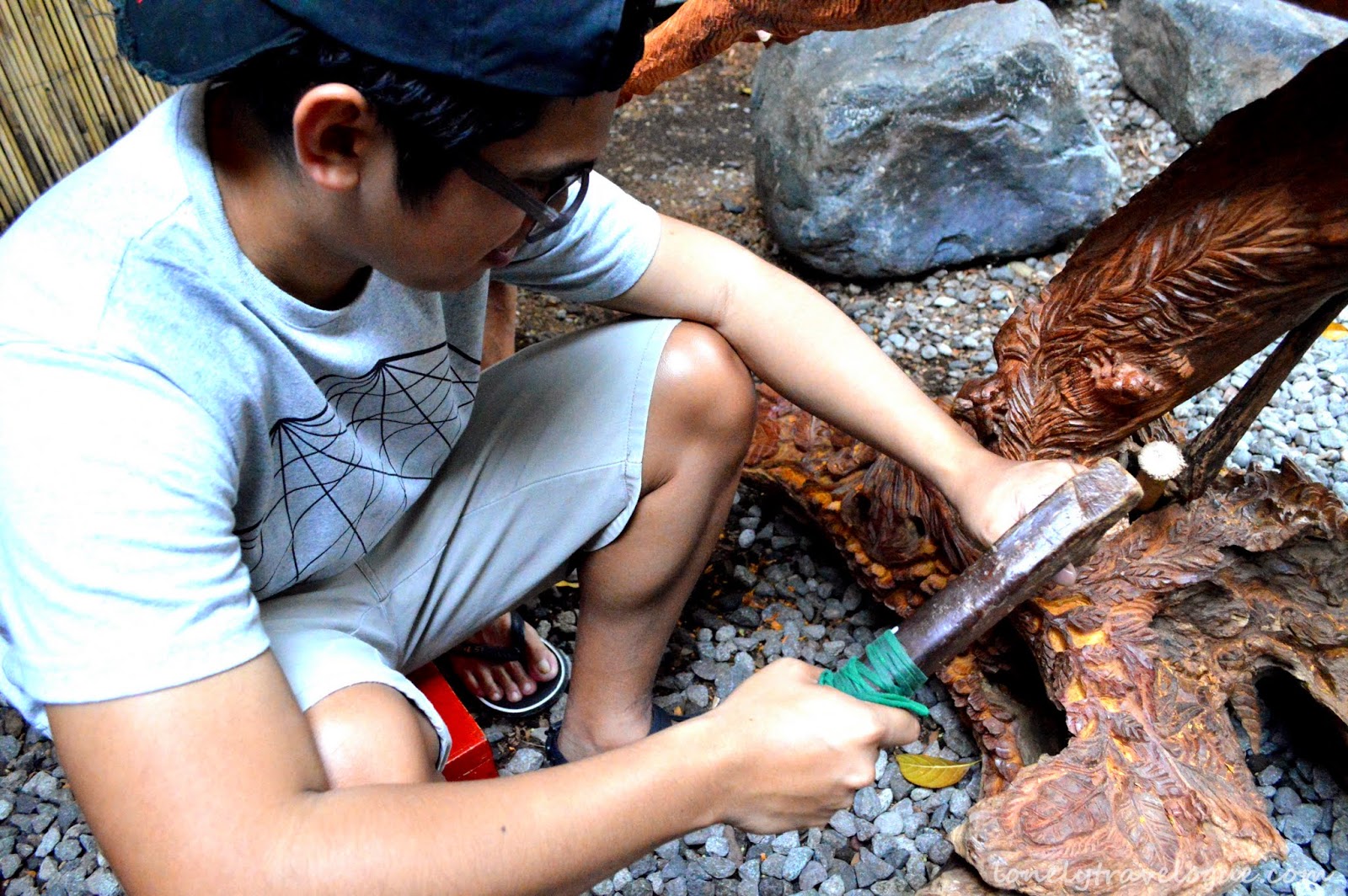 Kape Kesada is the home of local artist of Paete (and nearby towns). The coffee shop serves as the gallery for their work of mostly paintings. Wood carvings are also displayed there for art lovers and for those who wants to chill.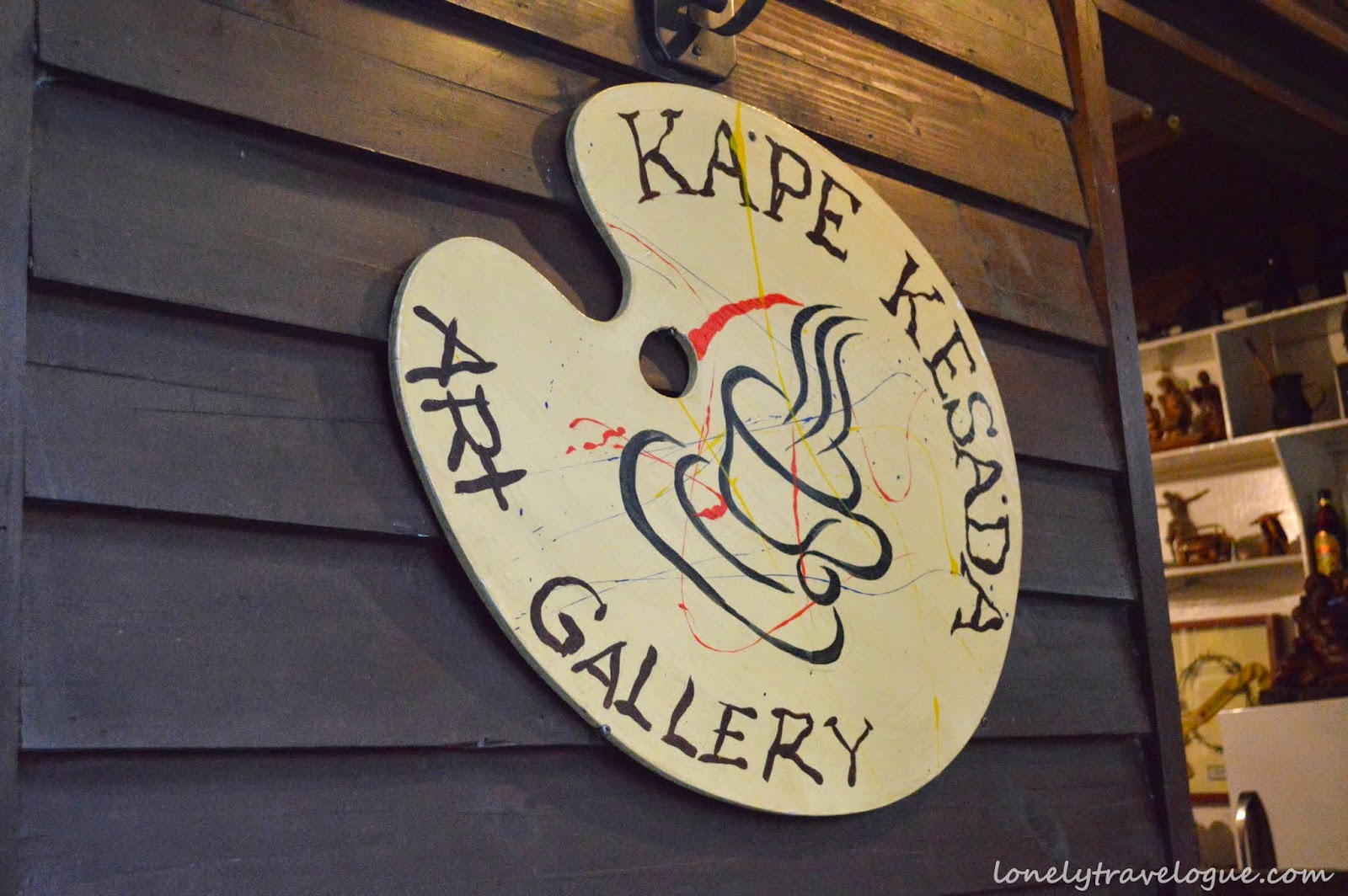 With great pride and happiness the staff will greet you and ask where you from. They will joyously talk about the town, the works of the artist, the advocacy of the owner and the owner itself. What I like most is how they run the coffee shop-art galley. They run like a "local enterprise" full of hospitality and touched by the endeavor of the owner – its like a home and you are the guest. I can stay there for a day!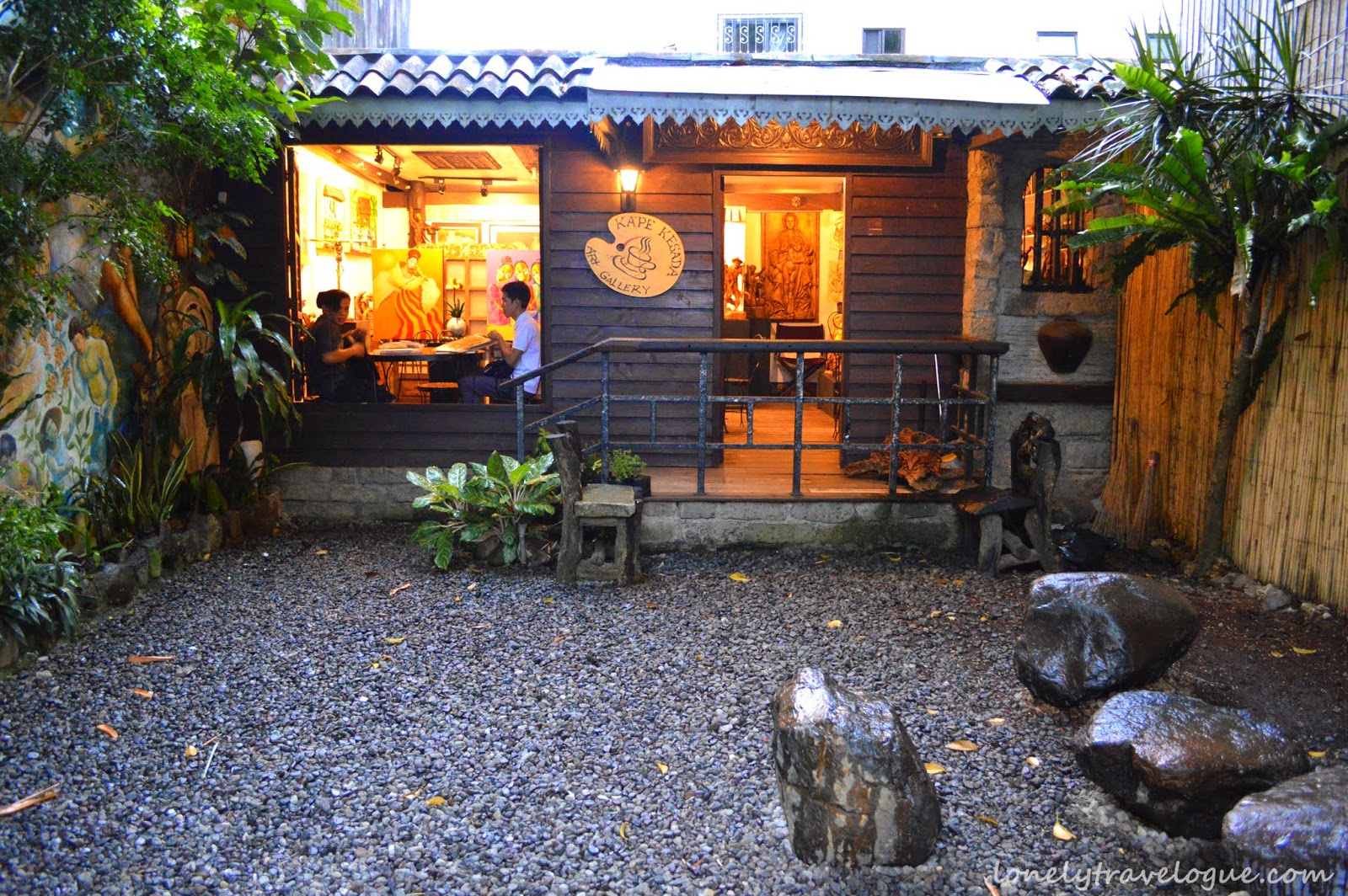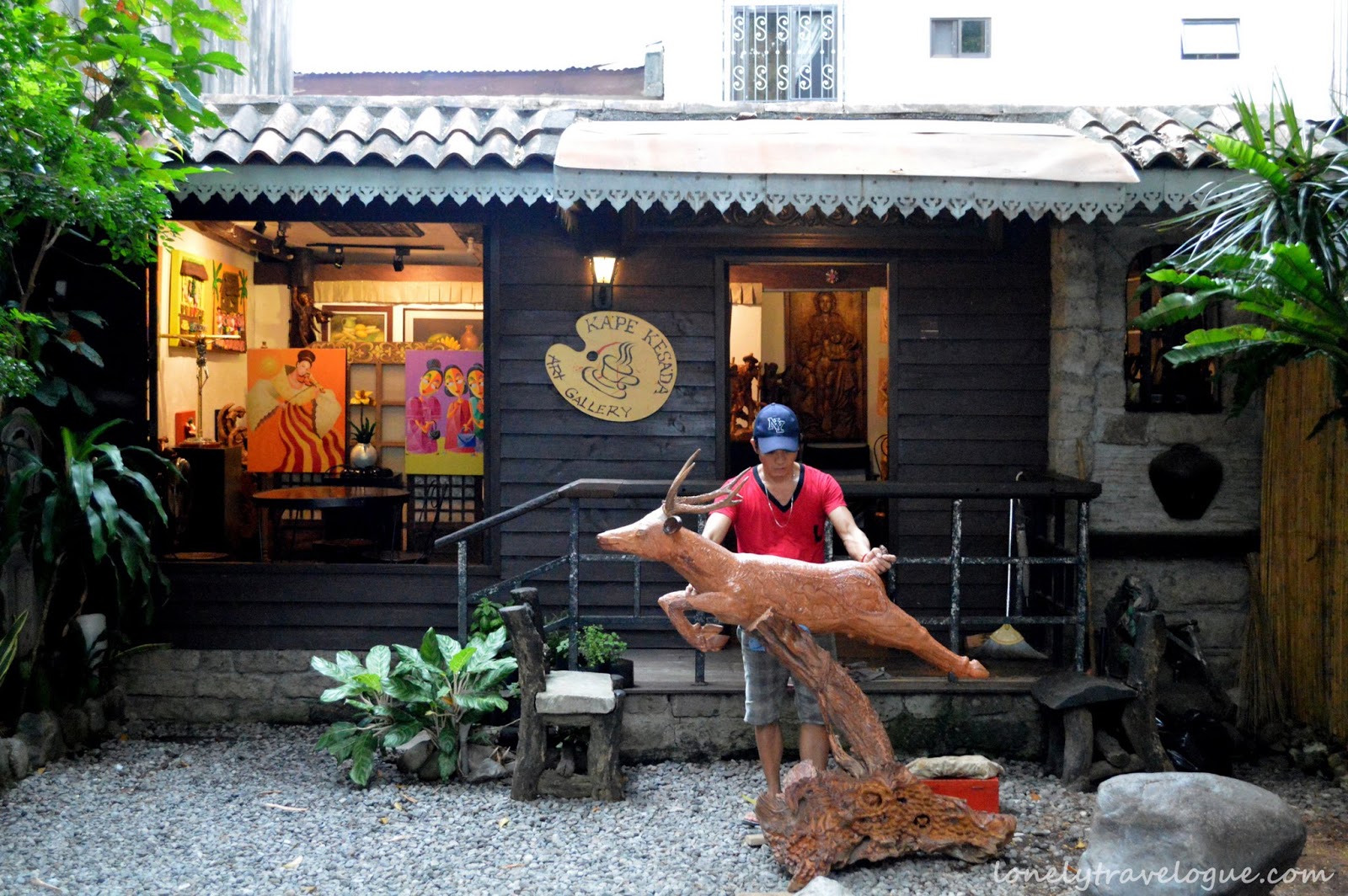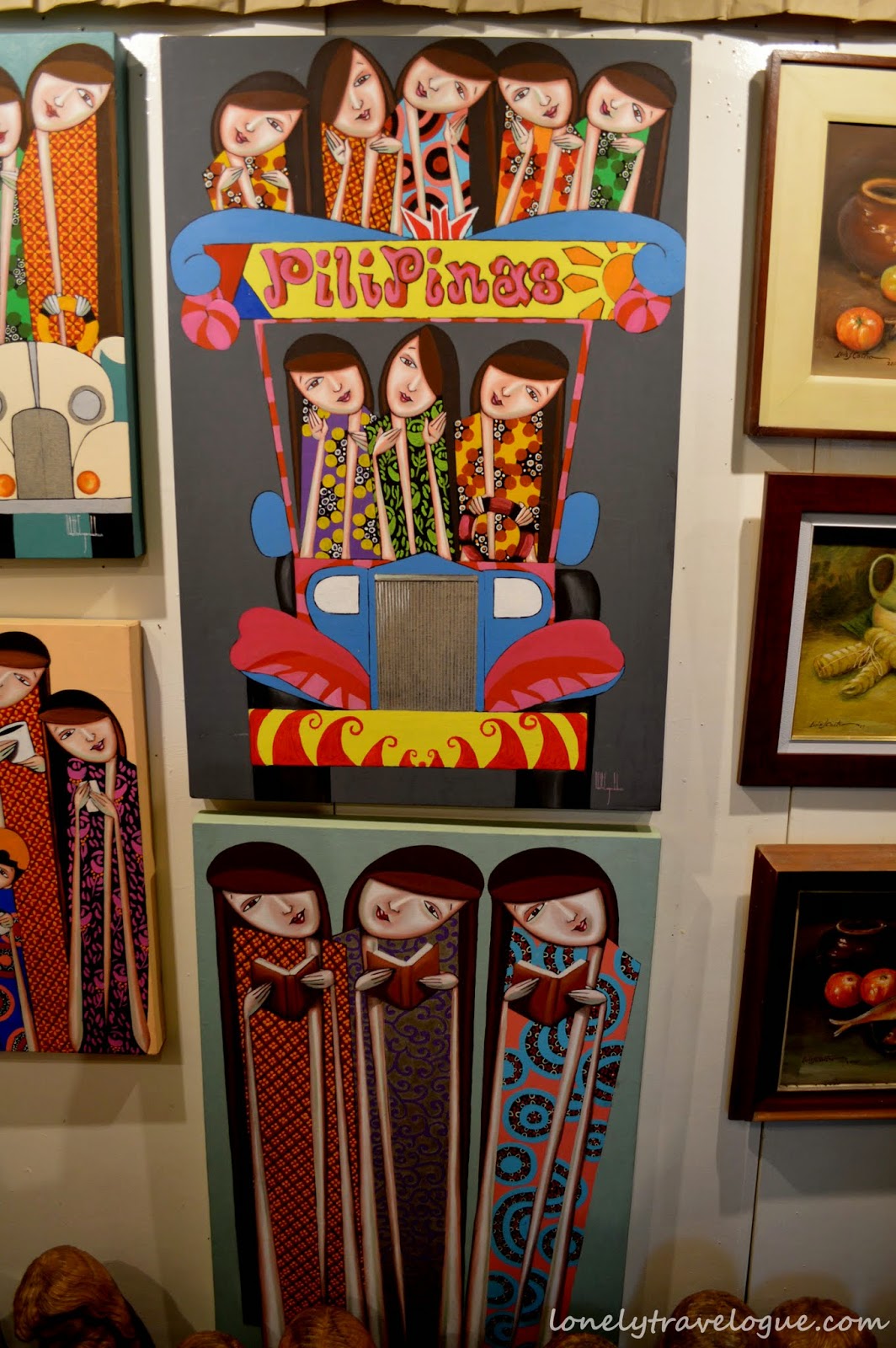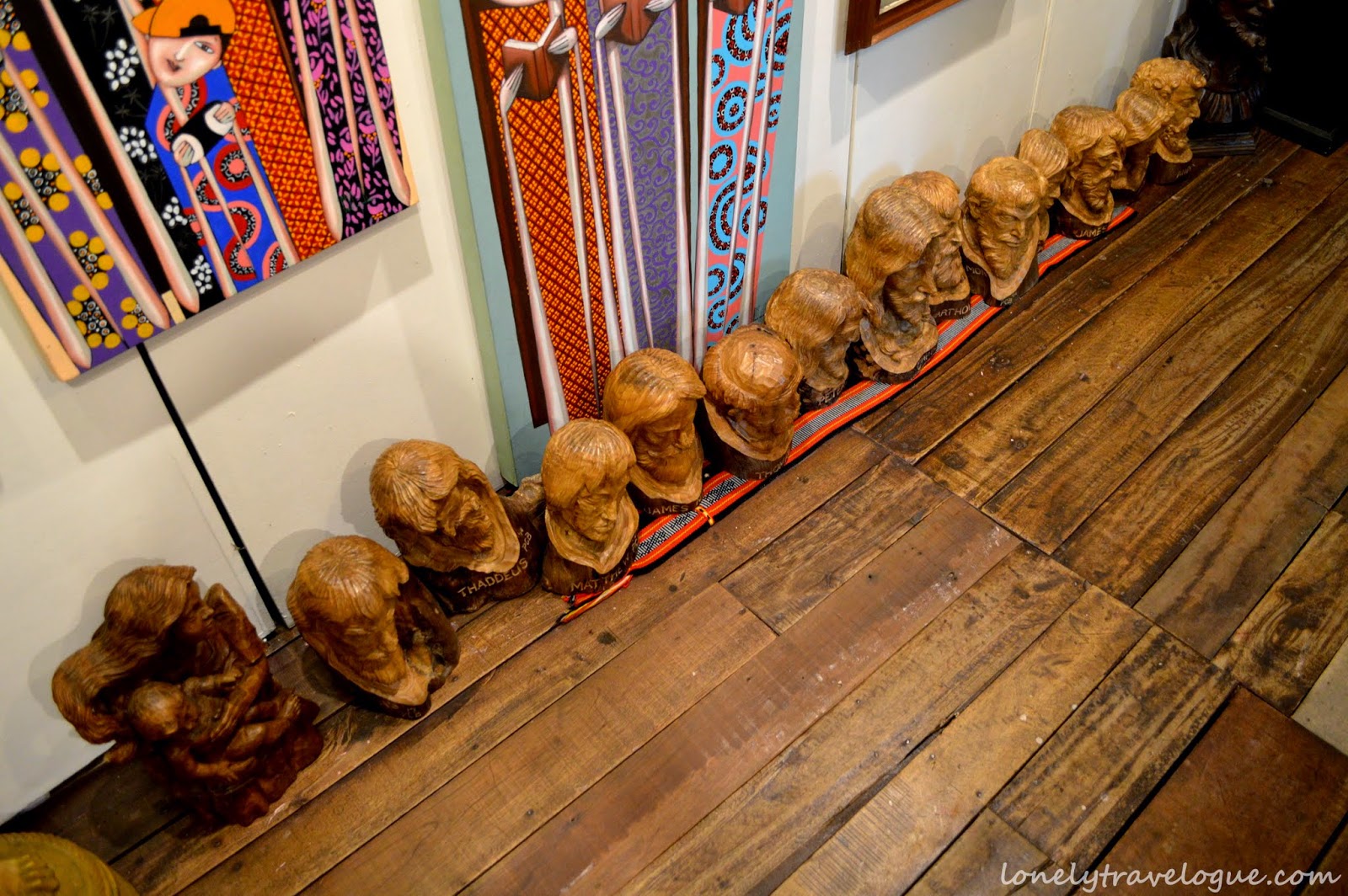 In Kape Kesada they offer a very affordable coffee drinks and a great ambiance. What they do not have are pastries or any food. I guess its not meant for a coffee shop like we have here in Manila (with overpriced coffee and cakes). Its for art enthusiast's hangout. The staff said we can buy bread on the bakery and we can bring it there.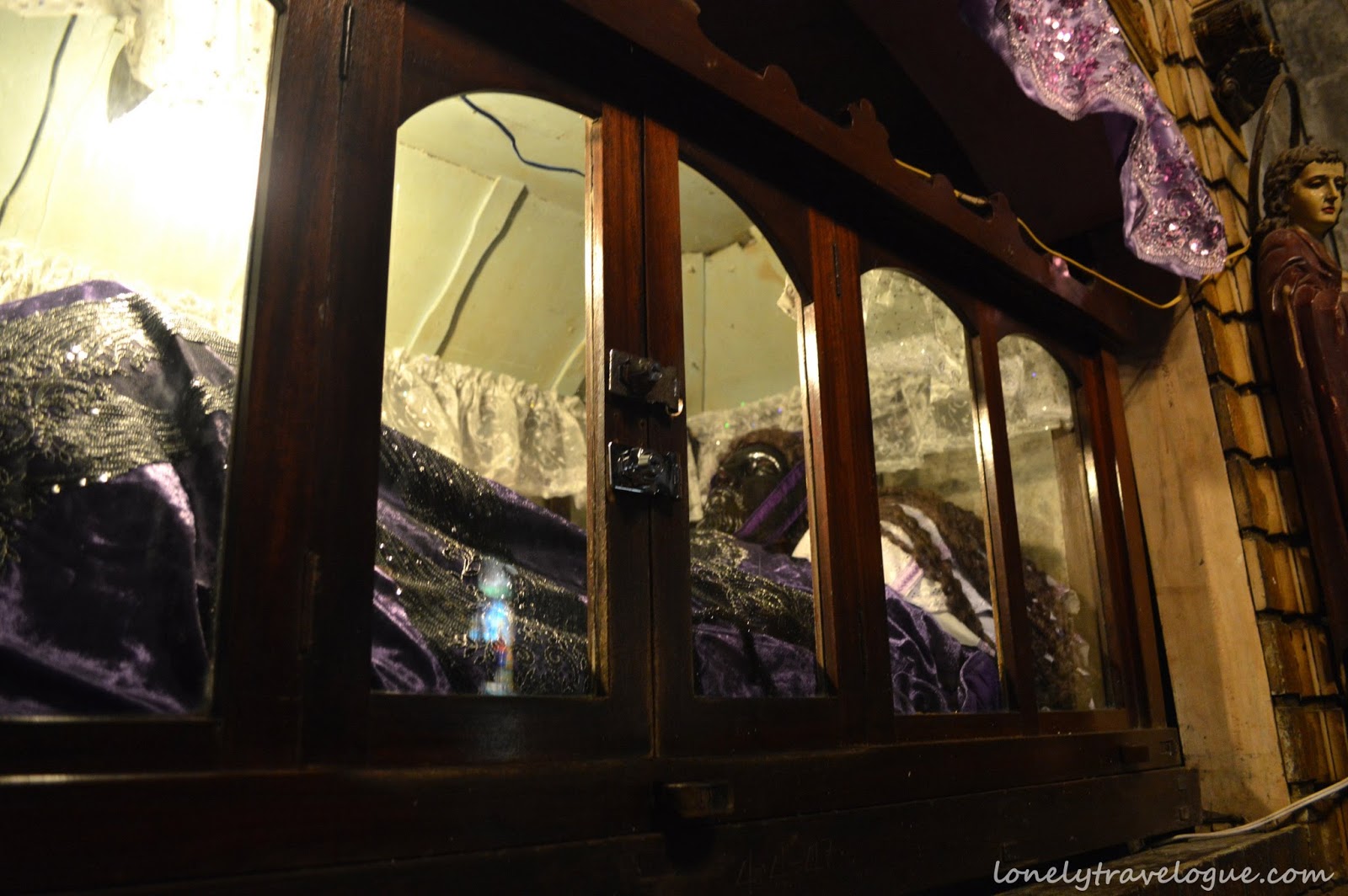 Kape Kasada is a great way to end the tour in Paete. Its homey atmosphere reflects what is Filipino culture is. There is warmth and you feel that they love the fact that you are there visiting their town.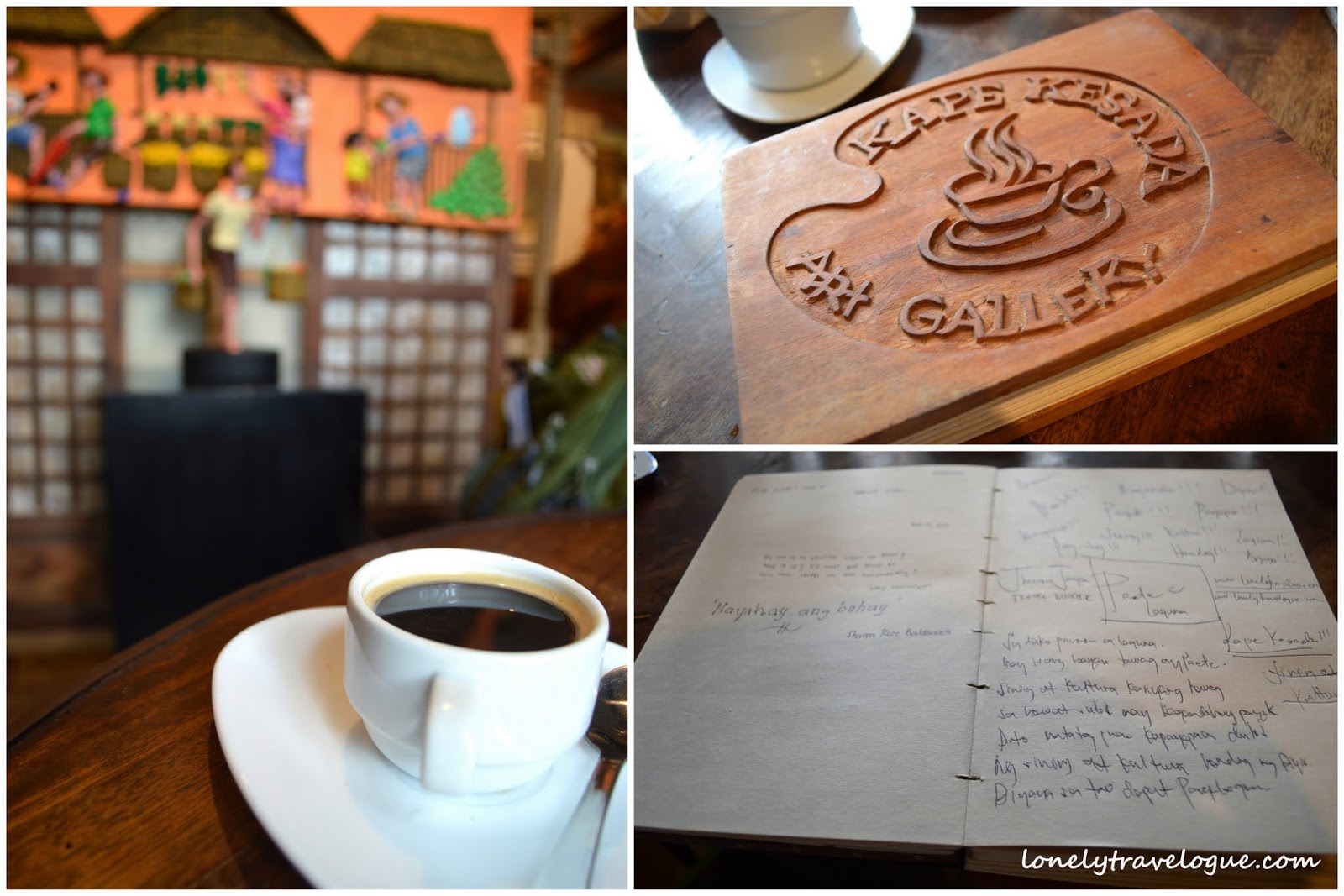 You can leave your mark in Paete by the artistic guest book of Kape Kesada. Try to read mine!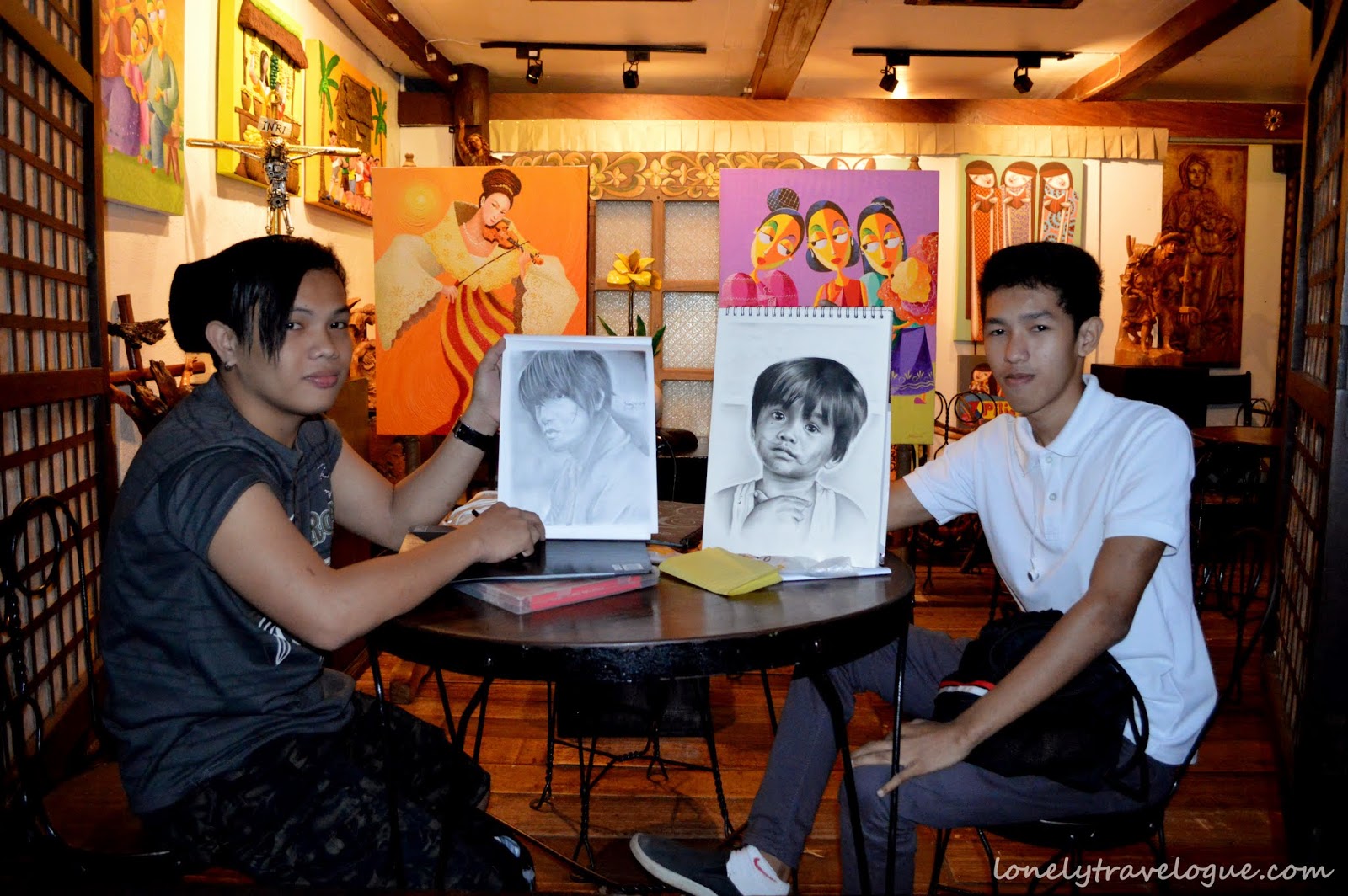 Local artist in Paete Paete lands on my list of places I can dwell in. Its not so many. Those who captured my emotion will be forever in my heart – Paete is one of those. If you think that there is nothing more to do in Paete, think twice because on my next post you'll see that in Paete you an climb mountains and play in the waterfalls.