Part
of the 400 Baht entrance in The Grand Palace  is the entrance to Vimanmek
Mansion and Anantha Samakhom Throne Hall located in the Dusit Palace Complex.
Both serve as a Museum that highlights the rich culture of Thailand. Each museum
is strict in terms of dress code. You have to wear appropriate dresses in order
to get inside. Meaning no shorts and inappropriate tops are allowed inside. No worries
for the foot wear because you will enter Vimanmek Mansion barefooted. Samakhom
Throne Hall in not strict on foot wears. They actually prefer a sarong for both men and women. There are
souvenir shops that sell sarongs outside Vimanmek Mansion for 100-150 baht for
those who failed to comply like me. Hehehe… In addition no camera is allowed
inside. You will leave all your belongings in a locker which you will rent mandatory. 
Victory Monument
You will pass by this area as you go to Dusit Palace Complex.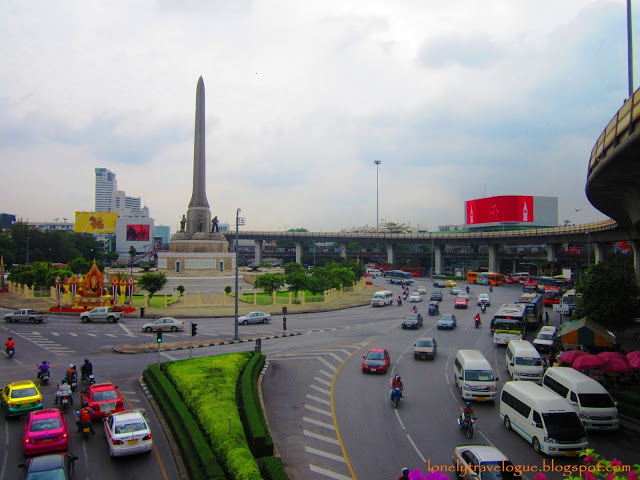 Victory Monument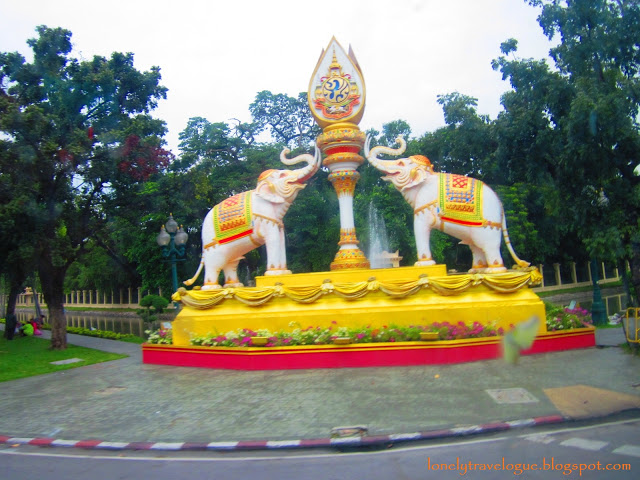 Vimanmek
Mansion
  You
can choose to either tour the largest golden taekwondo mansion on your own or
join a guided tour for free for a better understanding of the mansion's history. The
Mansion was built by the most well-loved king of Thailand – King Rama V. Though
they love all of their kings – Thais have high regards for King Rama V.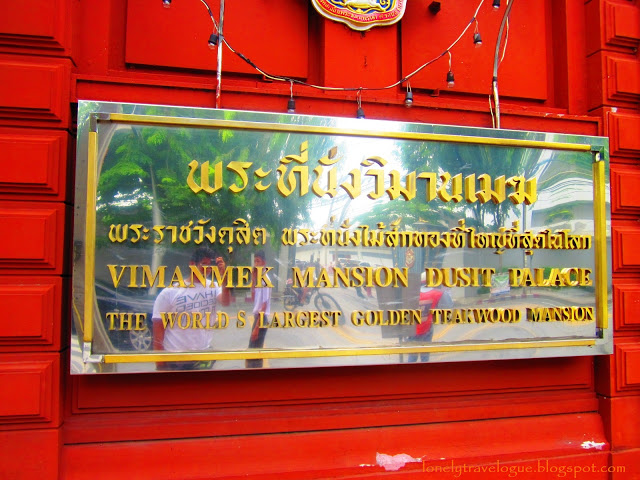 Who
is King Rama V?   Ok… I know that he is King Phra Bat Somdet Phra Poramintharamaha Chulalongkorn Phra Chunla Chom Klao Chao Yu Hua  or in
short king CHULALONGKORN. Hahaha… yes you're right I did not memorized that long
name, I googled it. Lol. I first encounter the name King Chulalongkorn way back in highschool when we were studying Asian Literature and Thailand was assigned
to me for reporting. I also remember my teacher showed us the film Anna and the
King starring Jodie Foster as Anna Leonowens and Chow Yun-fat as King
Chulalongkorn. Anna Leonowens was an English teacher in Thailand during the 1900(?). 
I was rushing to go inside because the guided tour was about to start. Sorry I  only have one picture =/
The Thai's love this King like a rock star! King Chulalongkorn was an innovator and a great leader. He uplifted the
educational system of Thailand, and maybe this is the reason there is a university after his name. He traveled to Europe twice and bought many good things back in
Thailand both materially and ideology. He was considered a National hero I think. Proof
to that was our tour guide passionately tells the story of this great king to
us.   There was a point during the tour that I
mentioned the film Anna and the King to our guide and low and behold he was literally
bursted out of irritation! If you saw her it was as if her mind was saying don't you dare mentioned that! That's blasphemous!
Haha… So obviously they didn't like the film and when I searched the
reviews of the film, the Thai government actually banned it from showing in
Thailand. So don't ever mention it to a Thai when you visit Thailand. Yes its actually blasphemous because the film as if showed that the king is fool. And there was no love story between the two characters which the film showed.    I was with a family from the United States during
the tour. The man of the family was well read about Thailand's history. So he
and I were bombarding questions and insights to our passionate tour guide.     The mansion was meticulously preserved in every
detail. Most of the furnitures  are
original. Even the switches are original. The collections are both local from
Thailand and Southeast Asia and as I have said all the things that King Chulalongkorn brought from
Europe.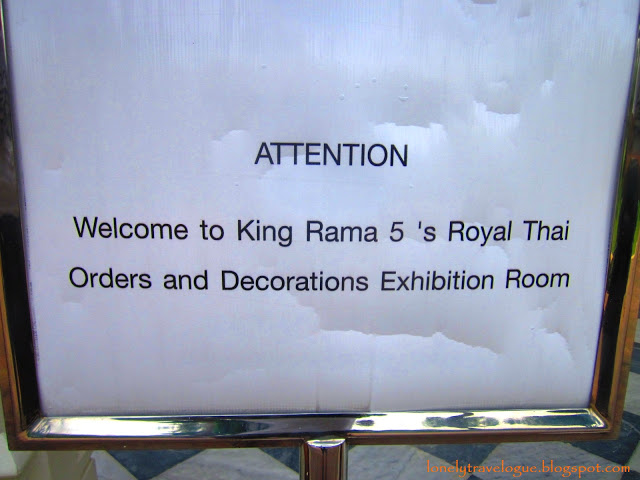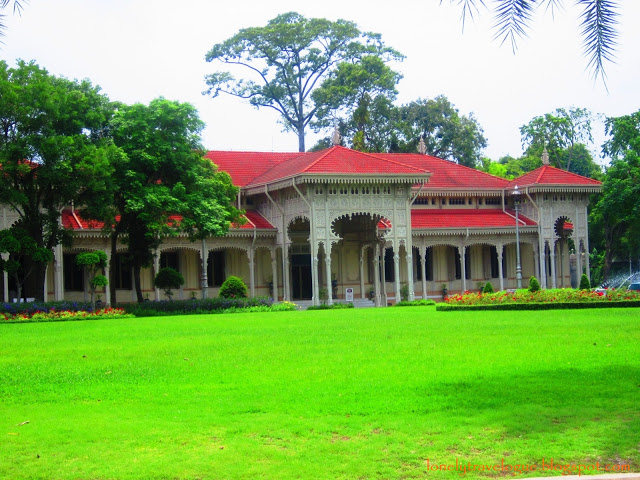 Anantha Samakhom Thone Hall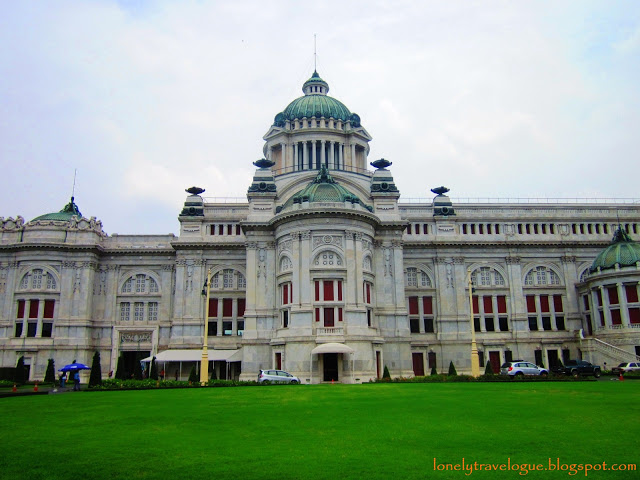 Walking distance from
the Mansion is the Anantha
Samakhom Throne . The building is
an Italian inspired structured used for many state functions. The Museum is highlighted
outside by a big dome which will invite you to come inside. Inside, you will be
greeted by the staff and will give you a headphone and a handset which will
serve as your electronic tour guide. You will just enter the number of the exhibit
item and you will hear a voice on the language of your choice. Cool… isn't? You
have all the freedom to stroll around =) Down side on it is you can't ask
questions.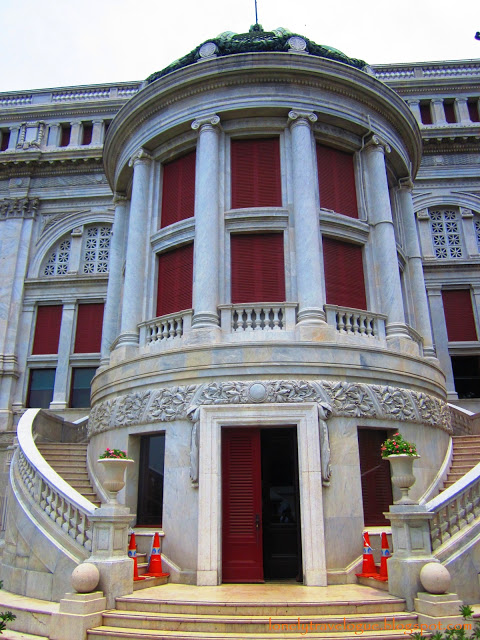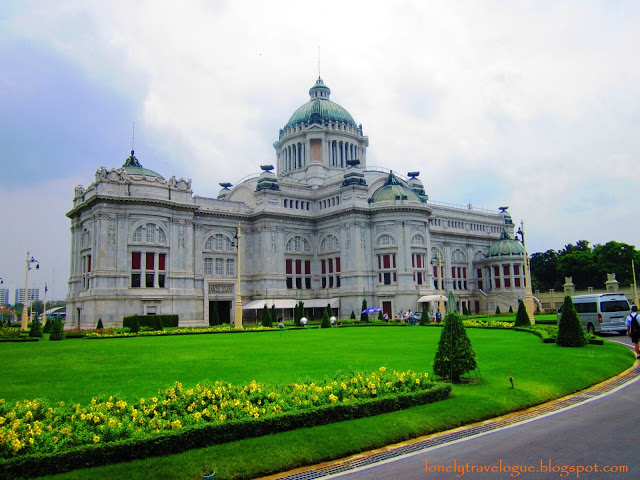 All content was based on my own experience  If you found anything/words inappropriate in this post please email me [email protected] or [email protected]    Happy Travels =)   Get  Esta Visa online to visit united States.