After hours of strolling round Ngong Ping Village, we
finally decided to hit the road again this time going to a place that is not
common to Hong Kong. We were off to Tai O Fishing Village. The village is a
pure contrast to Central and TST – a 100 back to what Hong Kong was. Its purity
and rurality was the reason I wanted to visit Tai O Fishing Village. I would
have wanted to visit more of Hong Kong's far flung villages but time was not on
my side.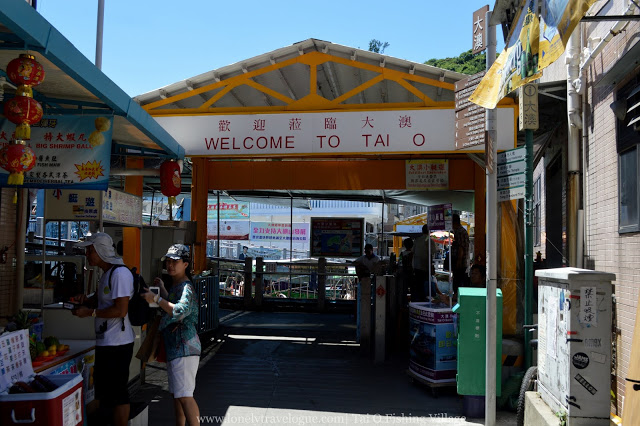 Another reason why some tourist are visiting Tai O Fishing
Village are the Pink Dolphins. I mean yes, Pink Dolphins on the shore of Hong
Kong and in the busy waters of Hong Kong and Macau. I also wanted to try this
myself thus when I introduce the idea to my girlfriend Lana, she got excited
and wild. The bus ride from Ngong Ping was about 15 to 20 minutes will
all the sceneries of the thick foliage of Lantau Island. You would see some
hikers on the protected forest of the Island.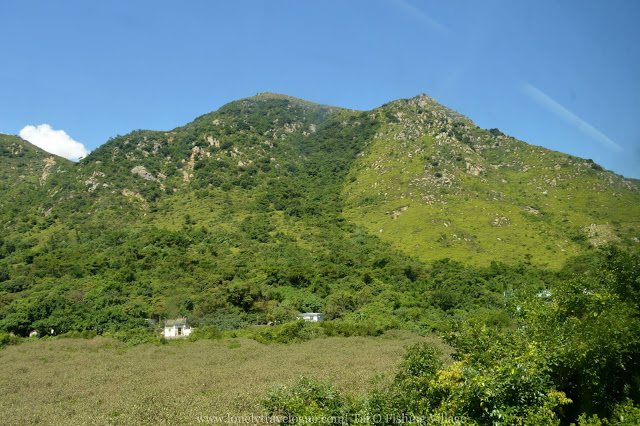 When we reached Tai O Fishing Village, there were some
locals offering boat ride to see the signature stilt houses, decade old bridge
and the Pink Dolphins. Tai O is called the Venice of Hong Kong. If Macau has
the Venetian, Hong Kong has Tai O. The boat ride cost 25HKD each.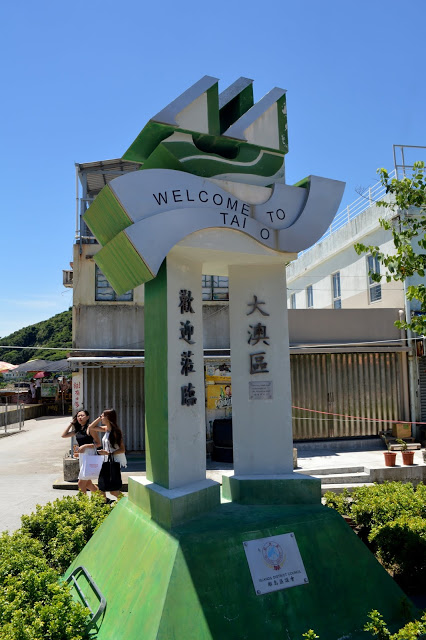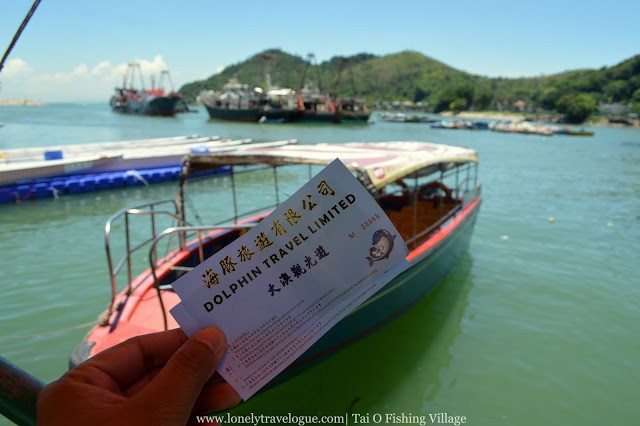 During our visit in Hong Kong Museum of History, I have
learned that in this part of Hong Kong is where the Tanka people have settled.
They are basically Sea Gypsies, as called by the Chinese and British. Most
people in Tai O are either thriving in tourism or in the Fish industry. You
will see many dry goods being sold at the market area.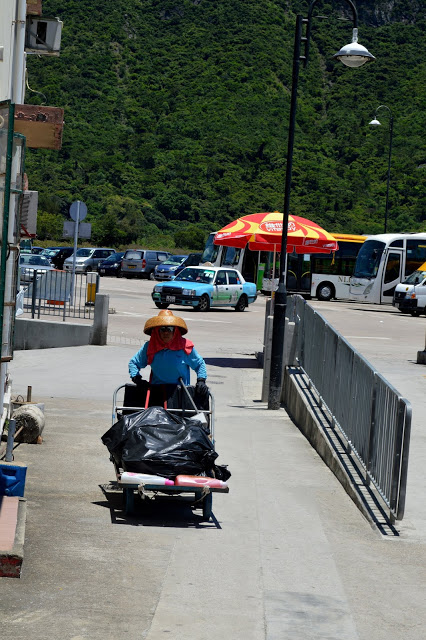 The boat pulled off while the sun was up and strong. We
first hit the stilt houses and made a roundabout of the so called Venice of
Hong Kong. We were like students on a field trip and the boatman was our strict
teacher. We cannot stand to take pictures because the boat will not balance.
The result, I did not have a good pictures of the bridge and the stilt houses.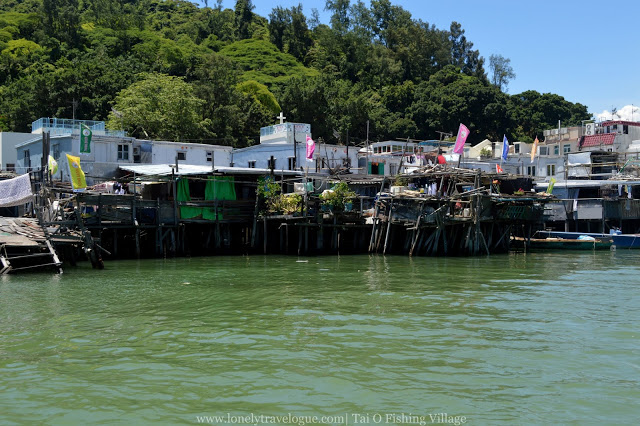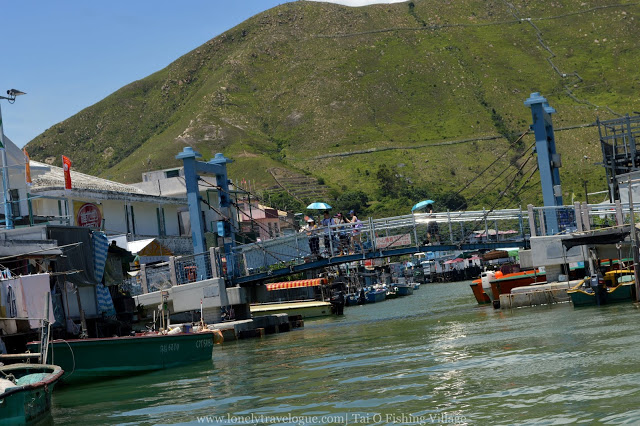 Later on we hit the open sea in search for the Pink Dolphins
(sometimes white). I was in doubt that we will see the rare pink dolphins.
Firstly because of the brown waters due to the construction of Hong Kong-Macau
Bridge and secondly the passage is so busy for a dolphin watching.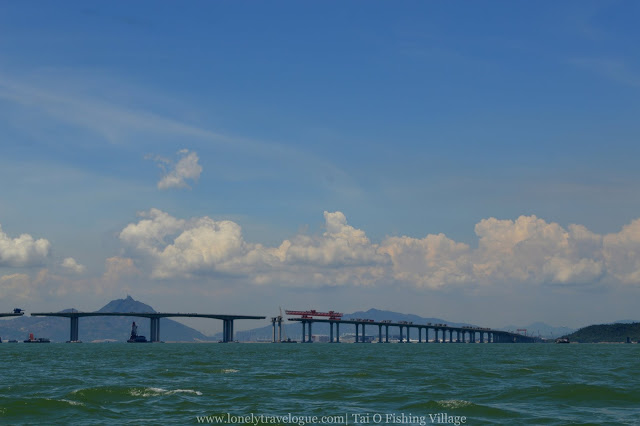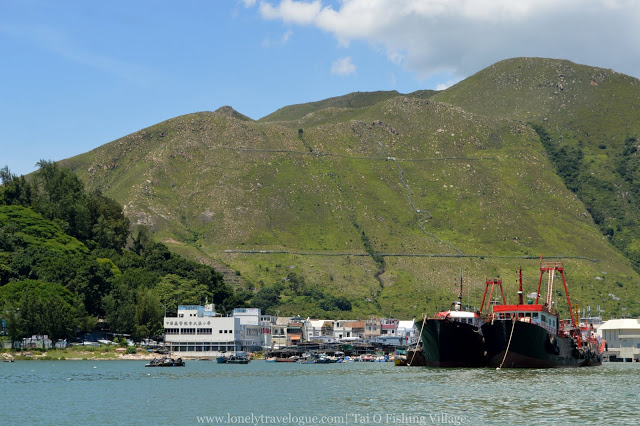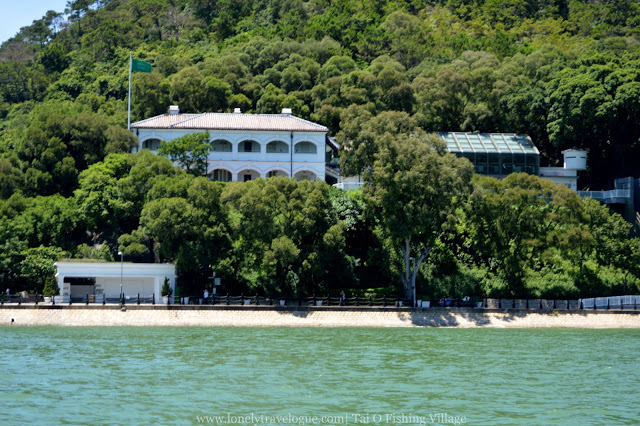 My doubts came to reality. There was no pink dolphin on the
vicinity. Later on I found out that the main reason was the time of our
sightseeing, if you want to see pink dolphins make sure to visit before sunrise
or during sunset. Hot temperature would prevent the dolphins to play and jump
on air. A blogger, also from the Philippines, was able to see the pink dolphins
in the afternoon. Lucky him.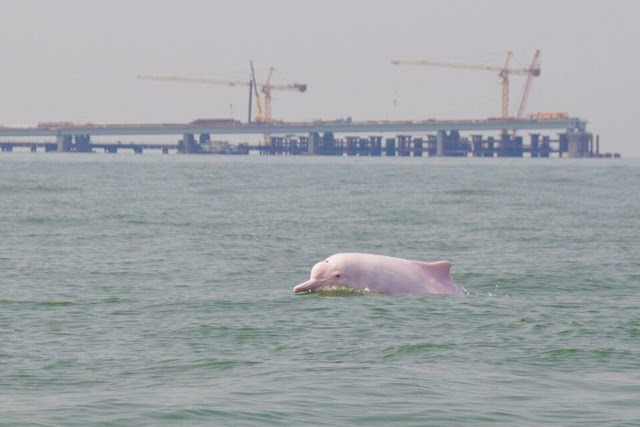 http://www.wwf.org.hk/en/?13980/Press-Release-WWF-launches-Tai-O-Dolphin-Watching-Interpreter-Pilot-Programme We went back without the memories of the pink dolphins but
of the massive development of the Hong Kong-Macau Bridge. They say that this
would make traveling from Hong Kong to Macau easy but this will also endangers
the life and livelihood of those living in Tai O.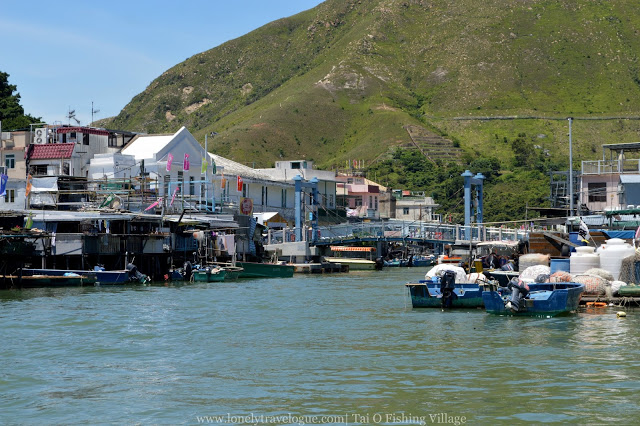 When we went back to the village we immediately explored it
by foot. Well there is no other way to go around Tai O Village except by foot.
I saw some bikes, but I guess those are owned by the locals. We first saw the
Tai O Rural Committee Historic and Cultural Showroom where in we saw some
artifacts and antiques. The entrance is free and there was no tour guide when
we entered. I just look around for a while, took some pictures and proceed with
the walking tour. There is no point asking the caretaker because they cannot
understand English and I cannot understand their language too.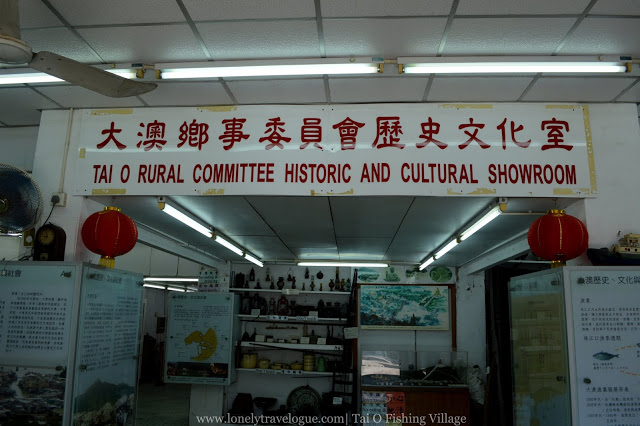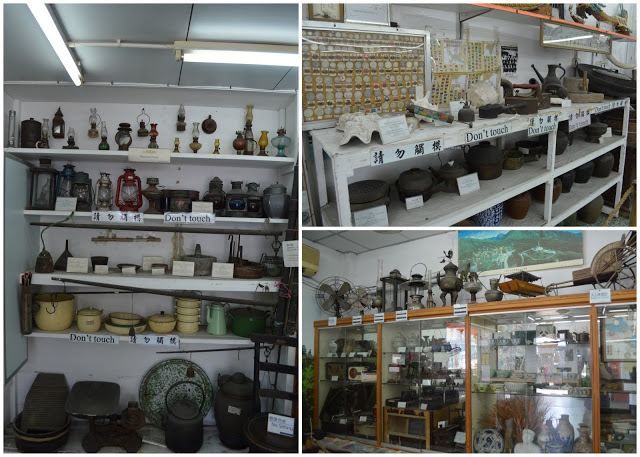 Just outside the showroom is popular food stand in Tai O
where tourist buys over-priced sliced octopus for a snack. We were hungry then that's
why we bought it. I saw this stall in many YouTube videos about Tai O. There is
nothing special about the octopus snack but as a tourist I felt obligated to
buy and try it out. Haha… it's not me actually, it was my girlfriend who wanted
to try it. I didn't want to but she said why not try it we're in Hong Kong
anyway. So alright…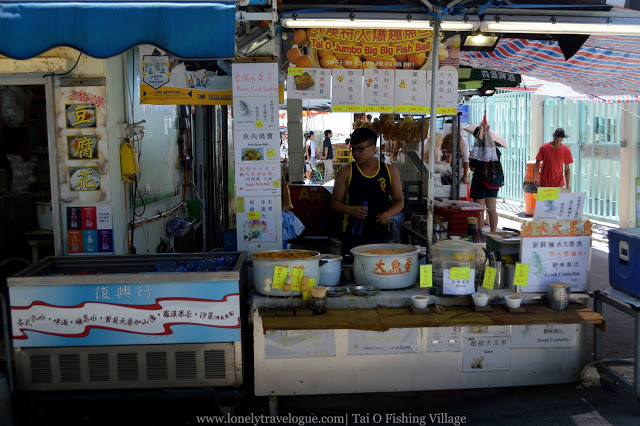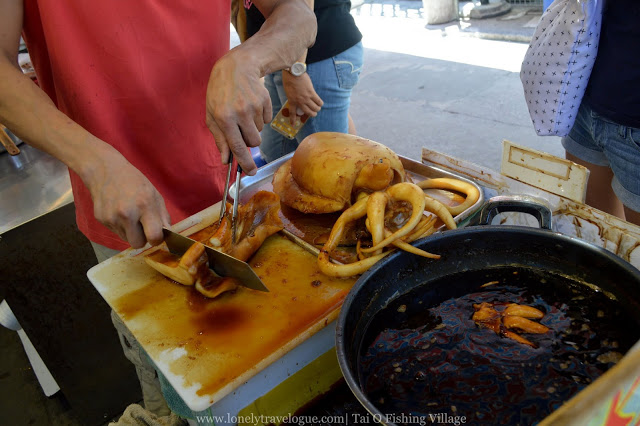 We walked down further under the intense heat of the sun. We
saw a lot of dried sea stuff and souvenirs on the alley displayed for tourist.