More than a year ago I visited a spa in Makati. From then on I've been loving this spa's services. White Palace Spa in Makati is so far offering the best cleansing foot massage in my entire massage/spa addiction. After that visit I went back there many times just to again experience that kind of cleansing foot massage and whole body massage as well.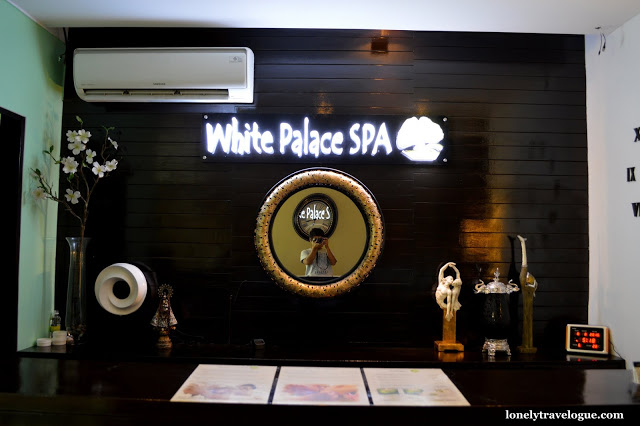 Because of the good service that White Palace offers, it is no wonder why every year they are opening two branches! Just recently they opened White Palace Deluxe branch in MIA Road in Paranaque City. I was honored to once again experience the recently opened SPA in the airport area.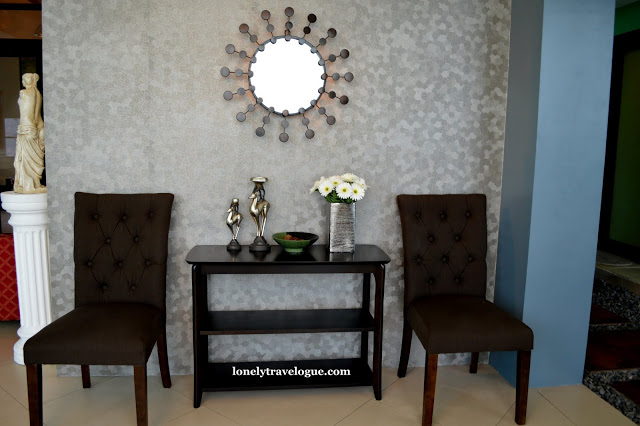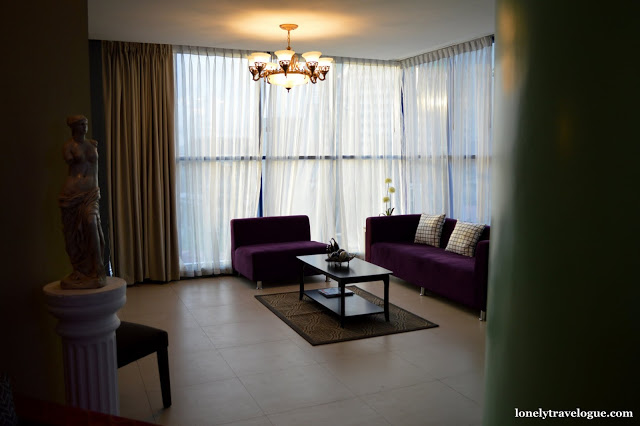 Like While Palace Spa Makati that has a Greco-Roman Theme, White Palace Deluxe Paranaque also has that theme but majority focuses on modern chic interiors. Unlike the small chain spa which has a small lobby and narrow walkway going to spa area, White Palace Deluxe Paranaque has a large lobby that is like of a hotel in Makati. It also serves as waiting area for guest waiting for their turn while sipping their juice or hot tea. Well Its not bad to wait in a big lobby with a nice music playing. What about checking-in in Swam or Facebook using White Palace Spa Deluxe Paranaque's free Wifi? You ca just grab a magazine if you're tired of Social Media activities.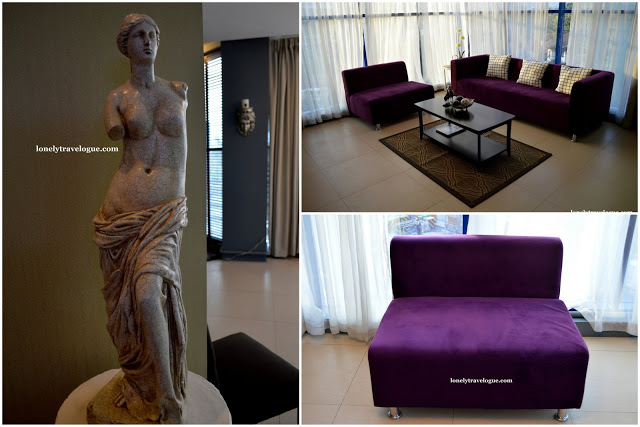 Just before our much awaited pampering Jc Valdepenas, the owner, toured us first to see the whole area before it get crowded. We were ushered in the mood setting corridor of small pebbles to the female locker room. Yeah, although our group consist of two boys and two girls, Jc lead us to the Female Locker area because the male Locker area was full packed. I'm not kidding. According to Jc, it is the men that usually flocks in the spa. I can attest to that because I am a self confess spa/massage addict.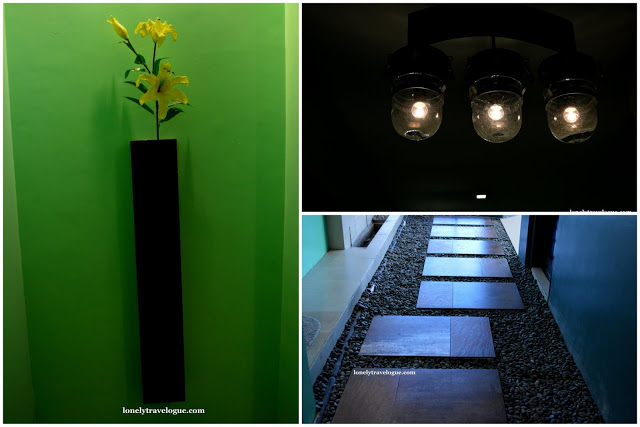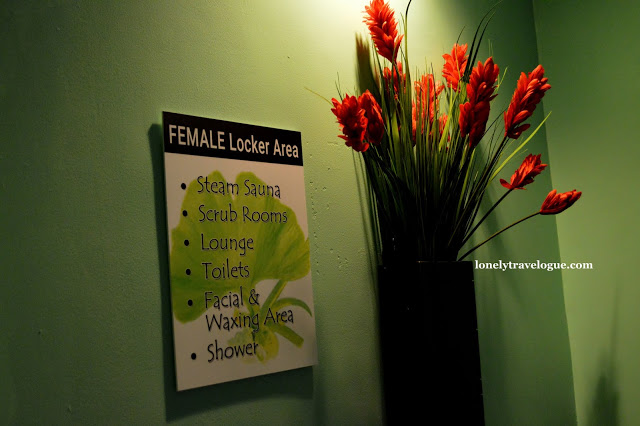 When we entered the female locker room, I was confuses actually, I asked Jc if it is a gym locker room. It has 60 plus lockers for women alone. The I realized that from the outside, the spa occupies a big space. The from then on I figured out that White Palace Spa Deluxe Paranaqueis can accommodate big number of guest.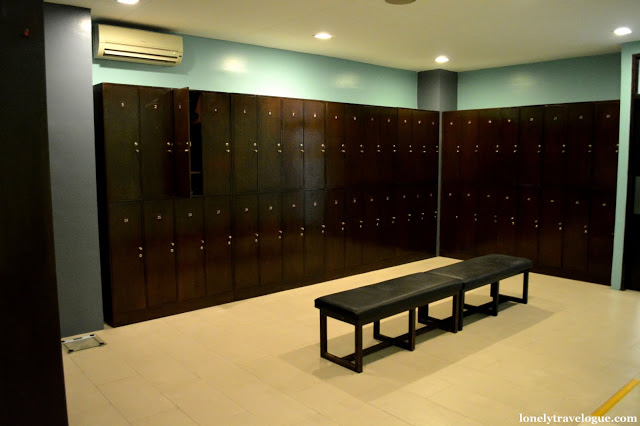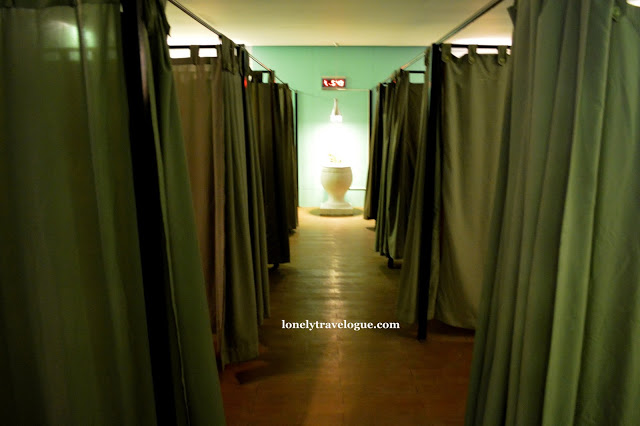 White Palace Spa Deluxe Paranaque has a spa party place that can accommodate up to 20 guest. For modernistic generation like ours this kind of idea for a party is definitely ingenious. But aside from group spa room, White Palace Deluxe Paranaque also has a number of couples room with bathtub.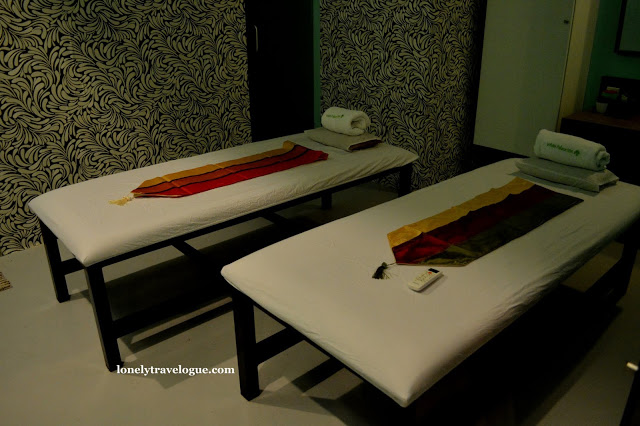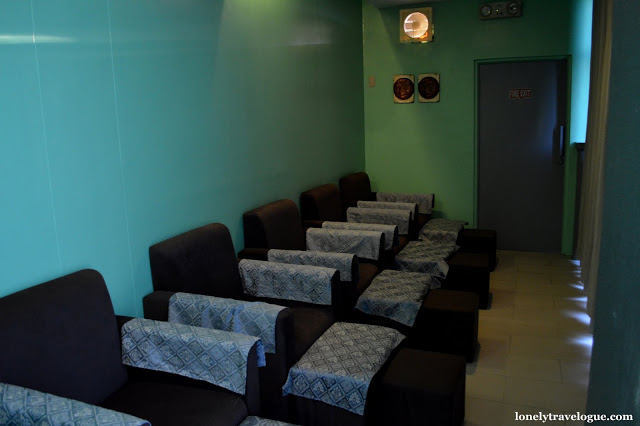 After the rejuvenating and cleansing massage you can have a steam bath then later on relax while your fat is burning at the dry sauna. Just make sure to drink water and relax a little bit more in the lounges afterwards. Spa is your "me" time of course but in White Palace Spa Deluxe Paranaque you can socialize with your friends and meet new friends at their lounges for men and women.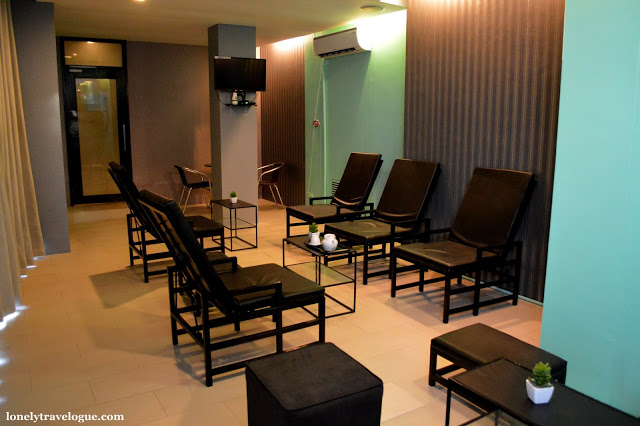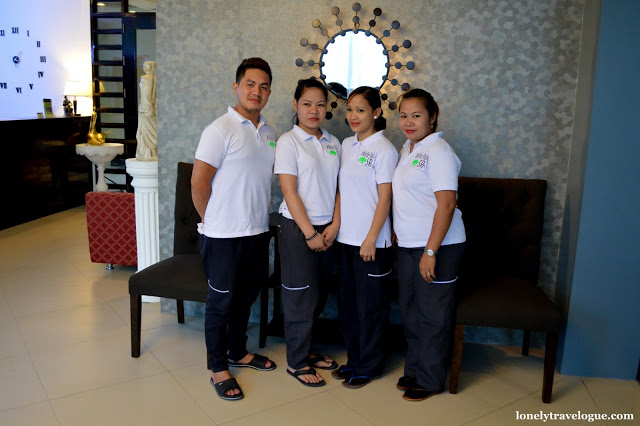 These are the dignified masseur and masseuses that served us. In White Palace Spa Deluxe Paranaque you are sure that masseur and masseuses are well trained and very professional on how they deal with the guest. White Palace Spa will not win the 2014 Golden Globe Annual Awards for Business Excellence and the 2015 Outstanding Customer Service for Quality Health and Wellness Service Provider by Philippine Awards for Customer Service Excellence for nothing. White Place Spa Deluxe is located at 4F Airport Global Plaza, MIA Road corner Roxas Boulevard, Paranaque City (Across Uniwide Coastal Mall). You may contact them at (02)987-0691, 0915-2011353 and 0929-8511745 Other Branches:White Palace Spa – Makati G/F Royale regent Bldg. filmore St., Cor. Einthoven St., Palanan Makati City (Near Cash and carry) Contact: (02) 576-2975, 0905-2858317, 0999-4978571 White Palace Spa – Lopez Unit A, RF Lopez Building Lopez Drive, San Isidro, Paranque City (Beside PETRON gas station/Before BF Homes/Lopez Entrance) Contact: (02) 799-8782, 0916-7140315, 0947-9375584 White Palace Spa – Sucat 2/F GRAM 2 Building. Dr, A Santos Ave., San Isidro, Paranaque City In front of SM Sucat, beside Ministop Contact: (02)508-9127, 0927-2972925, 0999-8528938 White Palace Spa – Taft-Quirino Ave. Unit A Taft Business Center, Taft-Quirino Ave., Manila Contact: (02)503-0277, 0905-5395307, 0920-4557406 White Palace Spa – Shaw 323 Shaw Boulevard, Hagdang Bato Libis, Mandaluyong City Contact: (02) 505-2693, 0927-5854767, 0929-5493617