We sailed off to Pitogo Island in a calm and friendly sea from the mesmerising sand and waters of MatukadIsland. We were informed that there will be a minimal hiking
activity on the island in order for us to see the 360 degrees view
of that part of Caramoan Group of Island.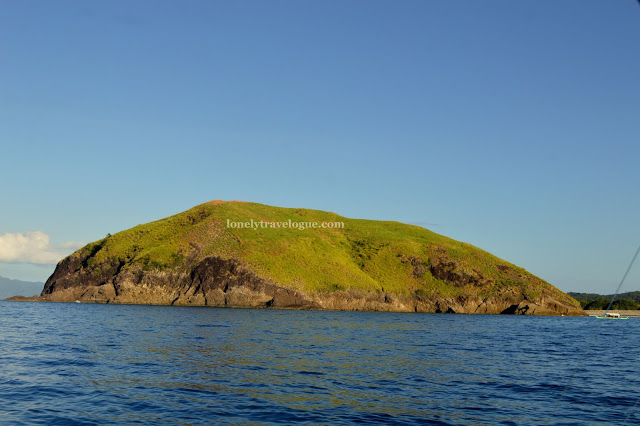 I was a bit disappointed because upon
the view of Pitogo Island shore I did not see a white sand beach
which I expect in all the islands of Caramoan. But I was hearing a nice melody when our boat was approaching Pitogo Island. I was sure it was from the shore and the waters going to it.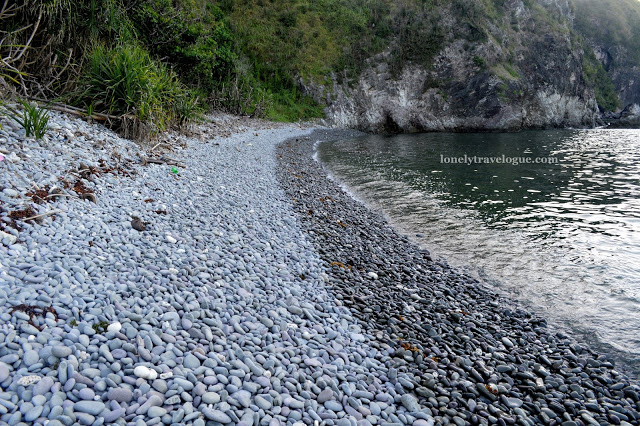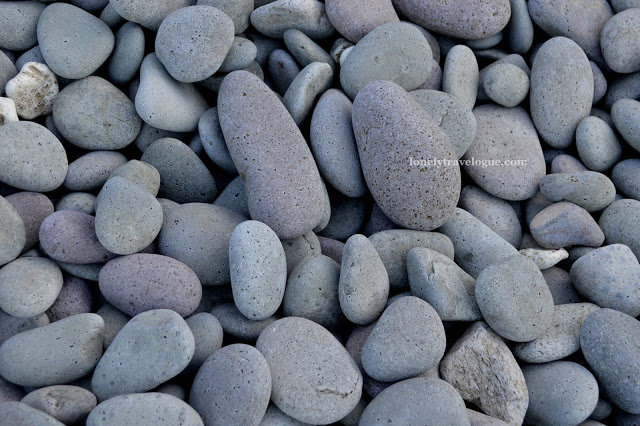 "Ano yun!?" or "What is that?"
…was my first words
for the first note that I've heard while I was sitting on the boat. I
stood up, went on the edge of the boat and spotted the shore full of
rocks. I smiled, knowing that this is another first to my experience.
Was the island welcoming our small fleet with its songs as the wind from the pacific pushing the waters making a sweet hum on the large pebble rocks found on the shore of Pitogo Island?
Yes it was…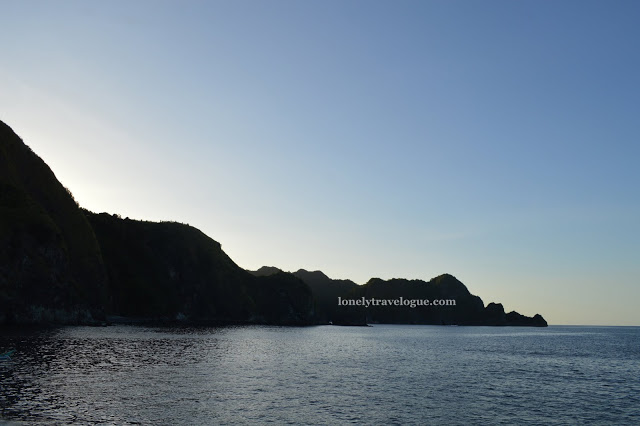 I cannot wait for me to touch the pebbles. It was a lonely beach with nobody but its beauty. It welcomed us with her song trying to hallucinate us to stay there for long. I just don't love the music it created, I like the experience of being one in nature listening to its song.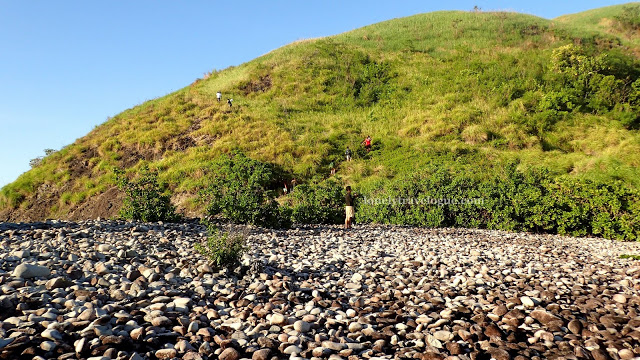 It was a little to hard to step down on
the boat because of the current and the deep waters of the shore.
Nevertheless, it was an enchanting moment to sight a beach of
pebbles. It was my first time and I was full of astonishment when I
touched the first rock.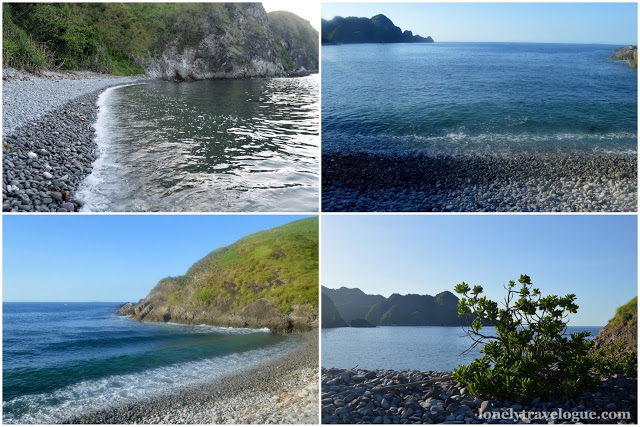 I wandered all by myself on the stretch
of the beach to hear the music that welcomed us – just me and the
singing beach. Staring at the horizon while listening in the music
has a hypnotizing effect on my being. There are other island that
seems near but in reality its too far to reach. On my right is a hill
that later on we climbed up to its peak. For a moment I let myself be
transported into the realm of nature, a feeling that is not new but
always sweet whenever I got the chance to experience, a subtle to
some but deep in me is a tears of joy and gladness, of love and
emotion.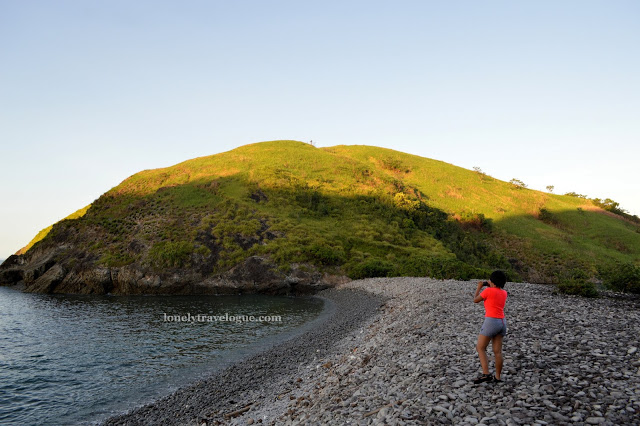 There must be way to record the
experience not just for me to rekindle the emotion at that very
instance. On the shallow part of the pebble beach, I squatted and took
a video using my smartphone while my DSLR was hanging on my neck. But
the waves seems jealous of my divergence. She does not want me to redirect my focus away
from the emotion I was experiencing. She splashed waters on my camera
while I was taking video. See video below. https://www.youtube.com/embed/_tnHMToF1nw?feature=player_embedded