Tagaytay City is a popular quick getaway for those who are living in Metro Manila. For just 2-hours drive, you will enjoy an average of 24 degrees temperature plus the family friendly attractions the city offers. At 634 meters high above sea level, the city offers spectacular view of the Taal Lake and the smallest volcano in the country the Taal Volcano. With the influx of tourist from Manila and nearby provinces, accommodation in the city has been very competitive in the past years.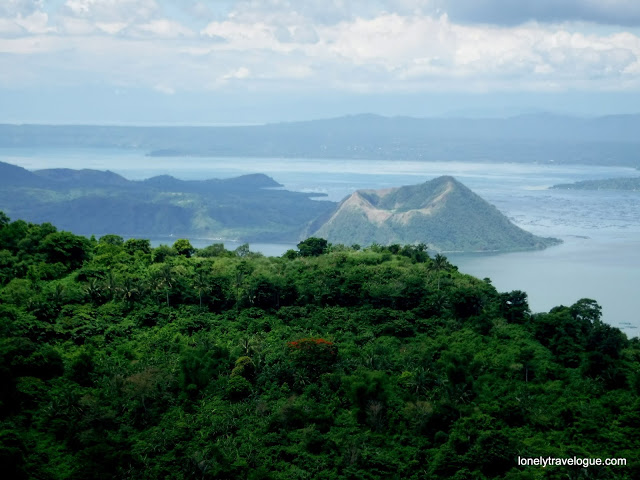 Last weekend we were invited by Lazea Tagaytay Inn to have a weekend escape in Tagaytay City. Just in time for the stressful weekday and horrifying current events, we drove to Tagaytay and relaxed just for a while.

Lazea Tagaytay Inn is a bed and breakfast located in a prime spot in the city. For Barkadas (group of friends), families or solo traveler looking for a quiet and affordable accommodation, Lazea Tagaytay Inn might be suited for your need.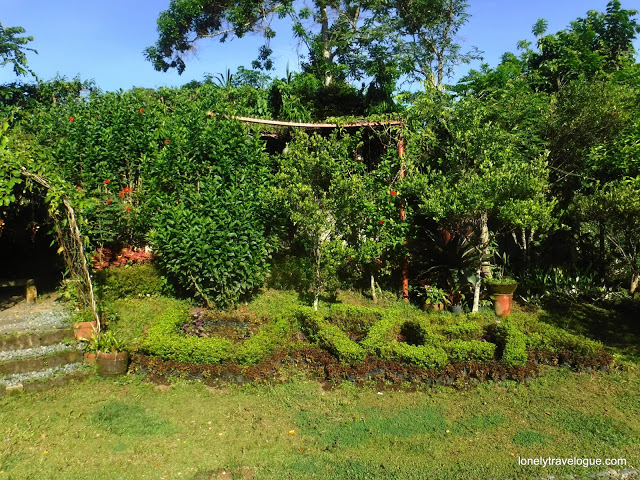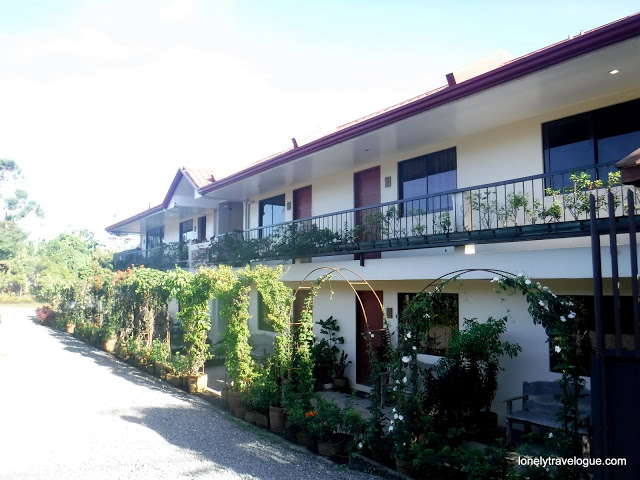 Lazea Tagaytay Inn offers a home away from home accommodation. The green foliage grass with its rustic vibe will appeals to your hungry soul to reflect and relax for time being. In a small plot of land where rooms are built, you will have a chance to just stop from whatever is on your mind and allow God and nature to control the force and lets you rest.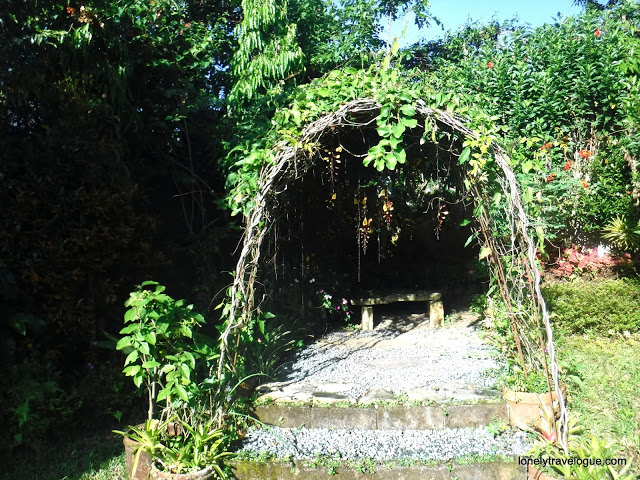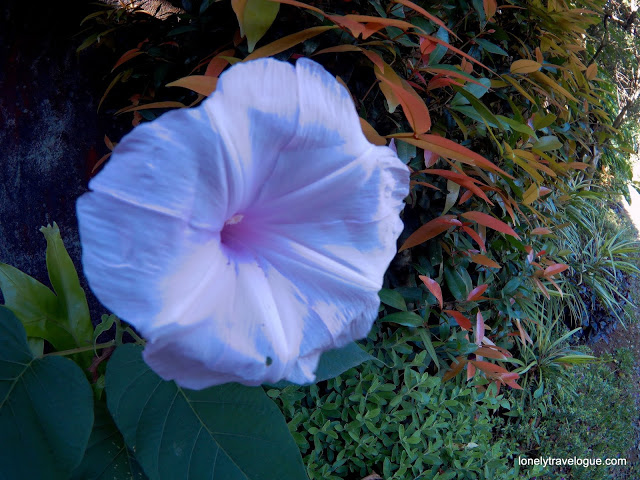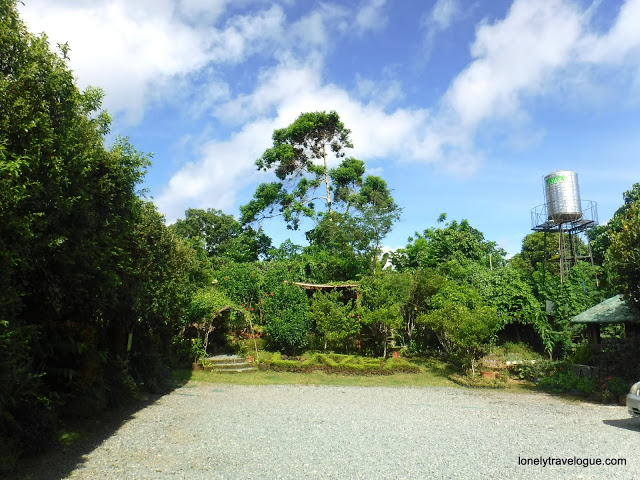 You will have the luxury to choose what type of room you want to stay. Lazea Tagaytay Inn offers a Couple room, Superior room which can fit 3 people, Superior Room for 4 people, Family Room for 6 and the Barkada Room which can fit 8 people. Watch the video below to see all the room types.


Each room offers a standard bed and breakfast comfort. It has a decent mattress and pillows. The comfort room is small but enough to have a private space. It was my first time though to experience a lavatory sink just beside my bed. I found it weird at first but later I thought that it's a practical because they have a relatively small bathroom. It was nicely decorated though with a classy green lavatory sink. They put it there in such a way that you would want to use it.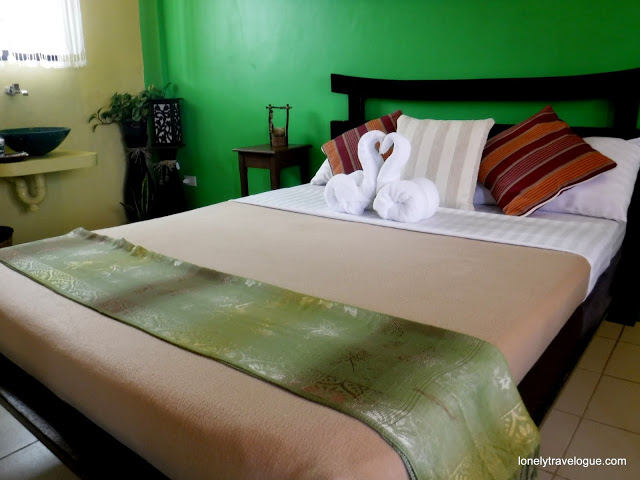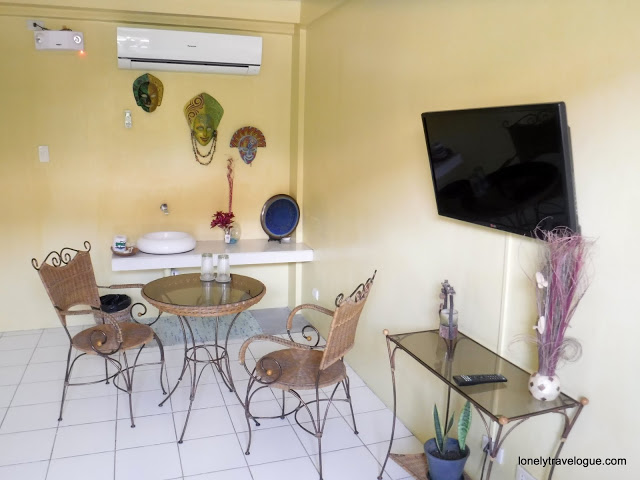 The rooms are generously decorated with paintings and souvenirs from all over the Philippines. The owner, according to the reception officer is a traveler.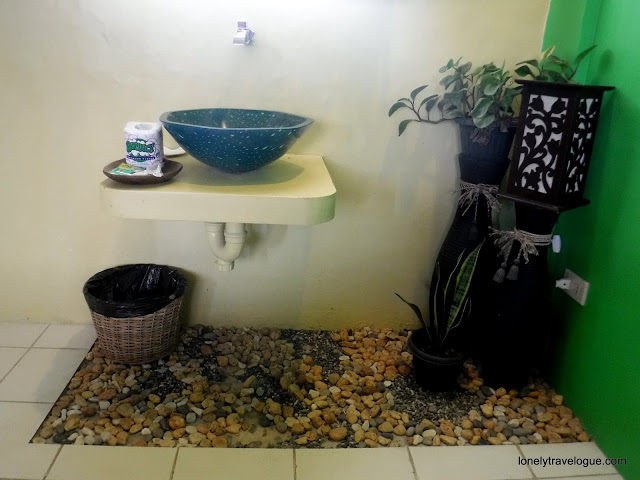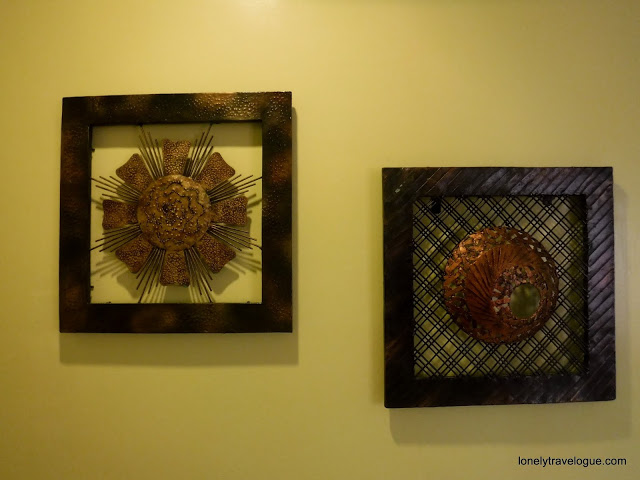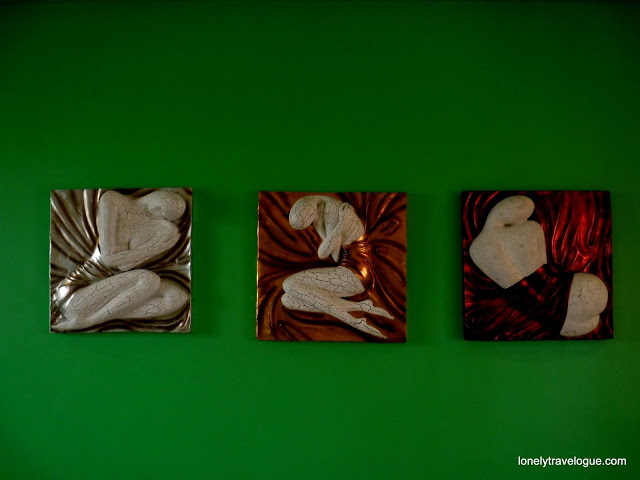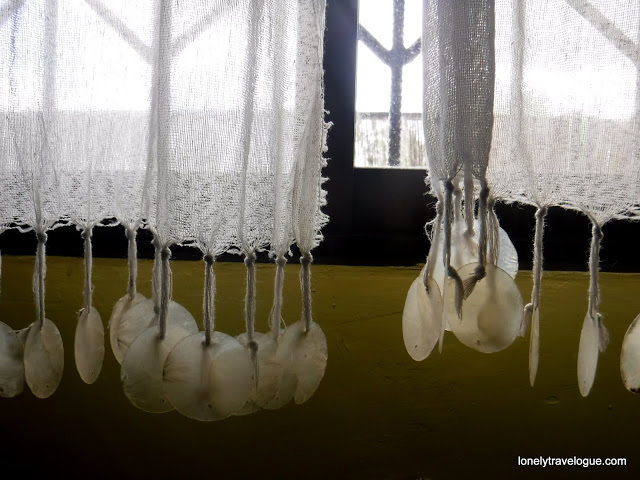 The rooms can be improved further if the management will put rag-decoration in each room. The floor was made of tiles thus it moist easily giving you a feel of a wet floor. That can be attributed to the cold weather of Tagaytay City.

The common area
located at the garden which also serve as the dining area is my hangout if ever
I will stay at Lazea Tagaytay Inn for a month. You will surely love the spot. A
Rustic inspired area decorated with wooden furniture and cute centerpiece. I think
that's my thought of Tagaytay, wooden furniture with fresh plant in a cold
morning breeze. It can be improved though if there is a touch of water or a
speaker with nice and relaxing music.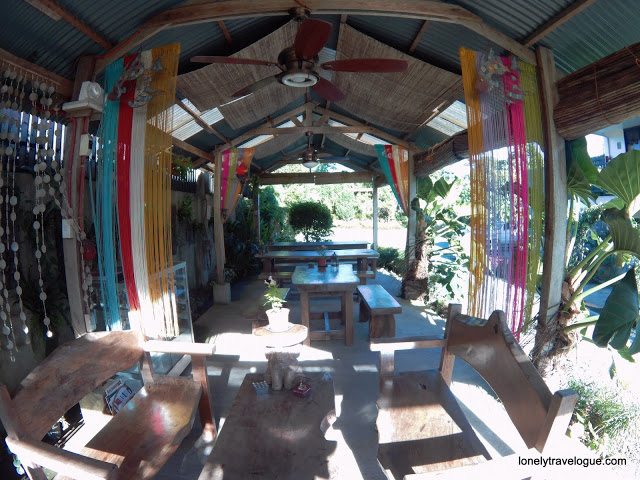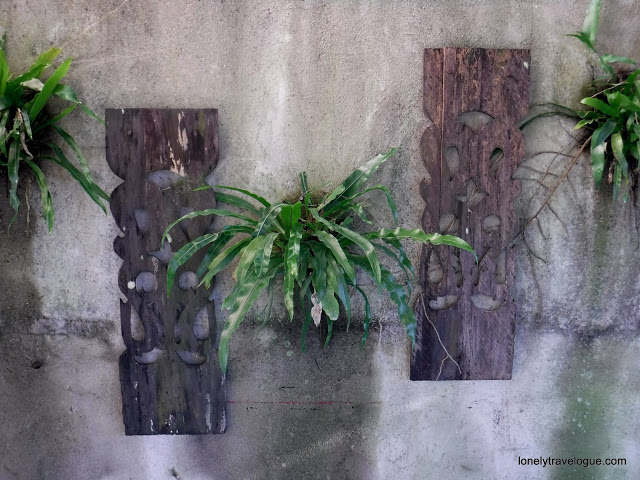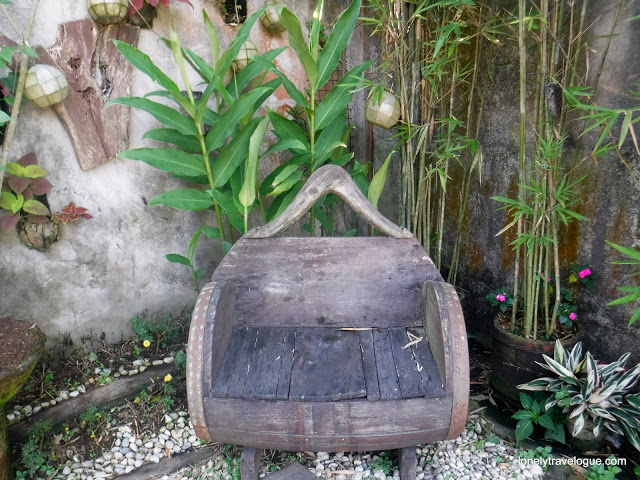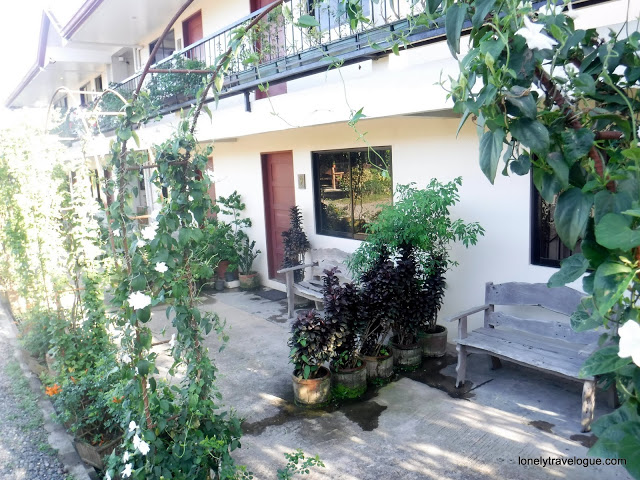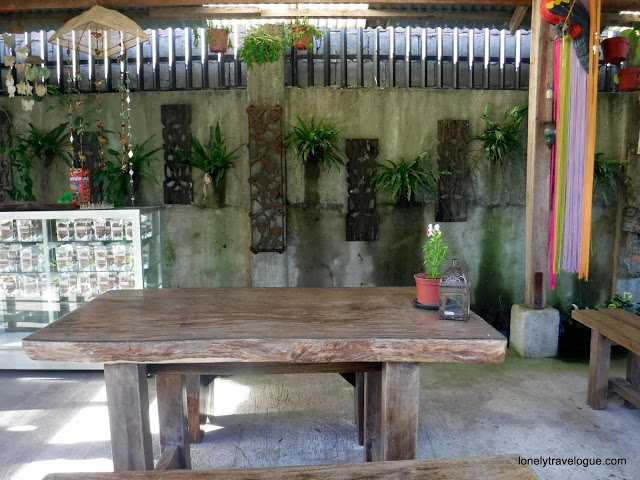 Each room accommodation has a complimentary breakfast for
two. As of writing they only serve Beef Tapa with Egg and rice… and heres the
best part, unlimited Barako Coffee! Their Tapa is simply the best! Its tender
and savory. According to the kitchen staff, they were the one who process the
beef. And as I have said, Lazea Tagaytay Inn is heaven because of the unlimited
coffee. I know that I am more of a tea drinker rather than a coffee drinker
but that is because there is no authentically brewed coffee in Manila. When I
say authentic, that is coffee bean freshly grind in the market.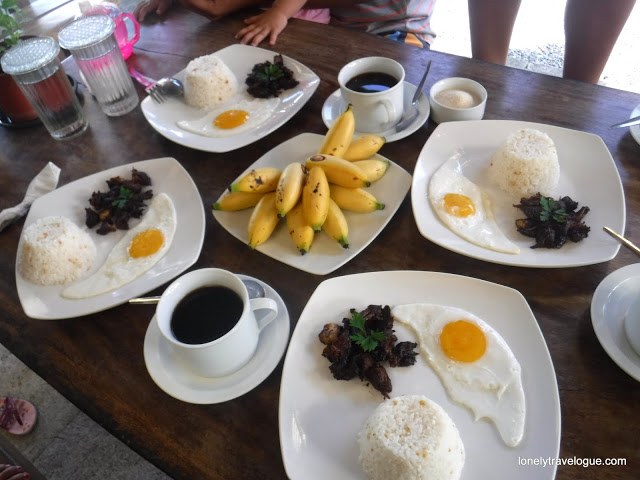 Overall, Lazea Tagaytay Inn is a perfect budget accommodation
in the heart of Tagaytay City. If you will ask me if I recommend this place,
well yes and I myself will go back to the bed and breakfast.