At last after the Google Earth preview everyday I stepped on the grounds of one of the richest civilization and culture in the world. Adding the fact that I am in the Ancient capital of Siem Reap, I was enthusiastic and proud that I saw this one of the most picturest landmark in the world .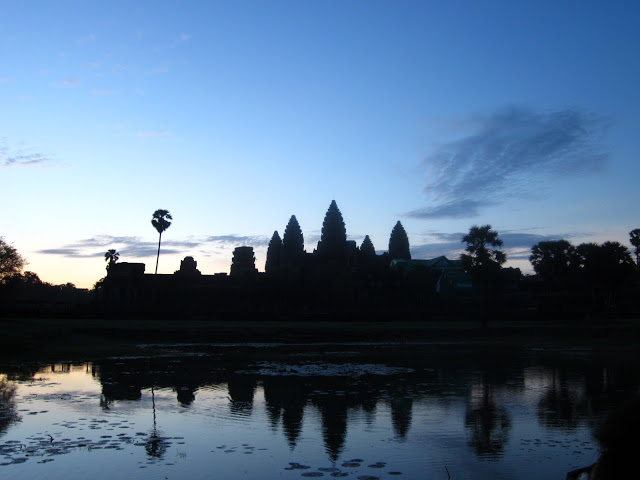 Angkor Wat was indeed lovely during sunrise. No wonder many folks from different parts of the globe woke up as early as 4am just too see how the sun will blend with the ancient ruin during dawn. Everyone was exited. Some brought with them a mat for a better viewing sitting in front of the manmade lake. Many are avid and amateur photographers with different accessories to enhance their shot. As young as 2 and as old as 80, people aim for one thing – to experience the magnificent view of Angkor Wat under the orange colored sky brought about by sunrise.
Flocks of different nationality waiting for the sunrise.
We weren't disappointed. Equipped with a Canon point and shoot camera, I satisfied my longing to capture the Angkor Wat sunrise in my story.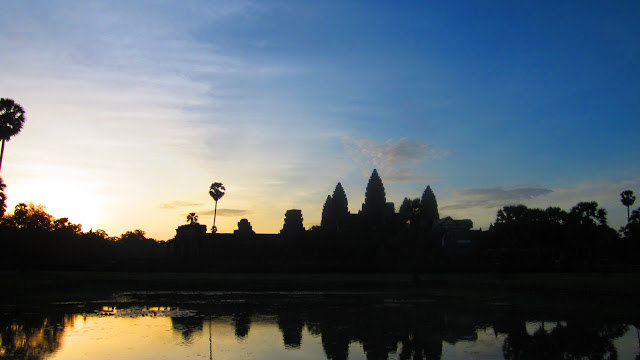 My shot was not of much quality. Sorry amateur here… hehe
Entering the Ancient Temple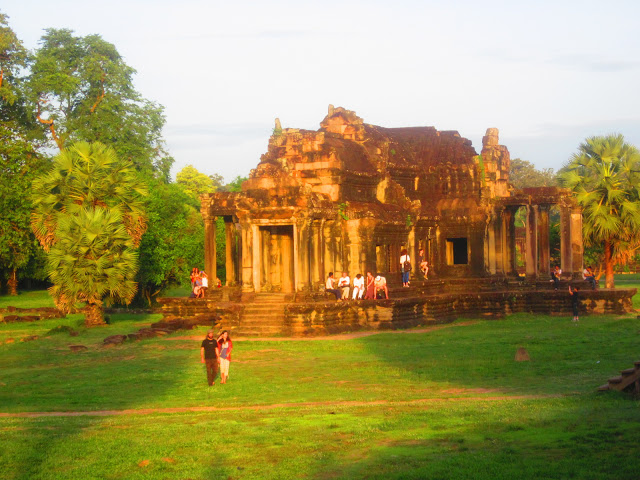 $20 free is worth it because there's always an ongoing restoration.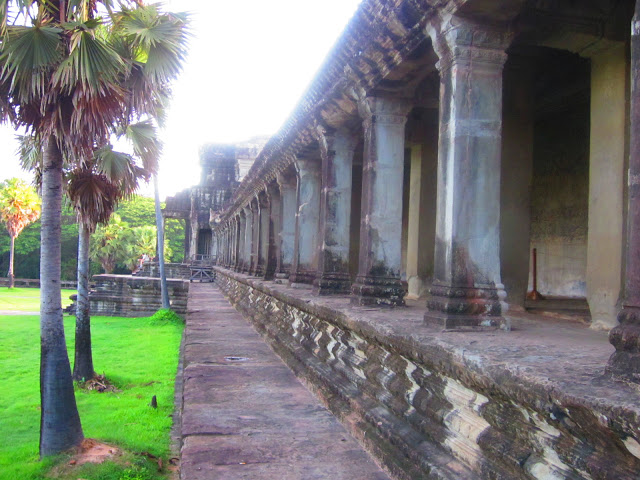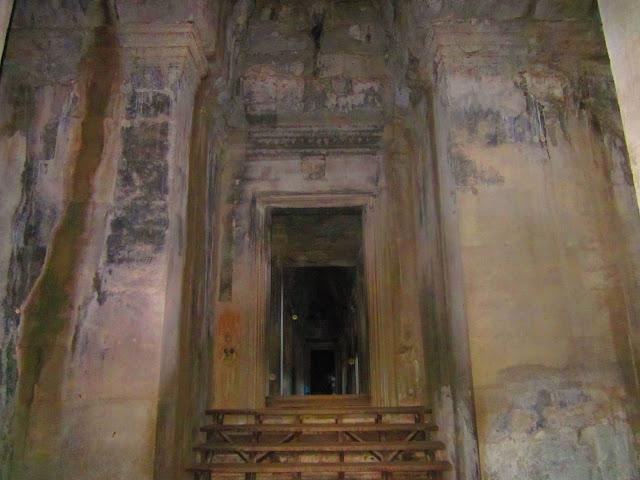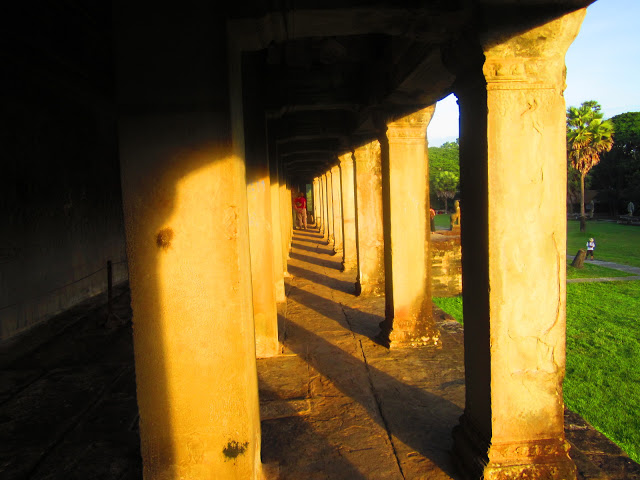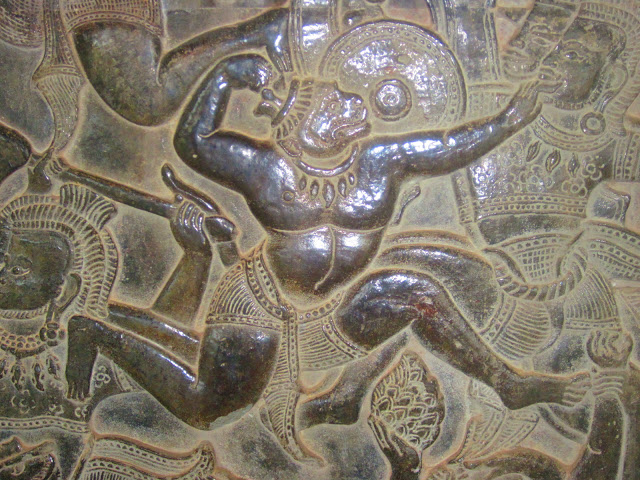 This intricately styled wall was evident along the outer wall of the temple. Yes off course it is being maintained by using some modern technology methods of preserving this man made wonder.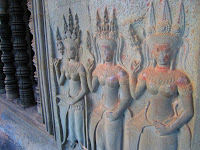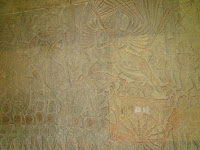 Even the base of each foundation has an image that makes this landmark picturest in every detail.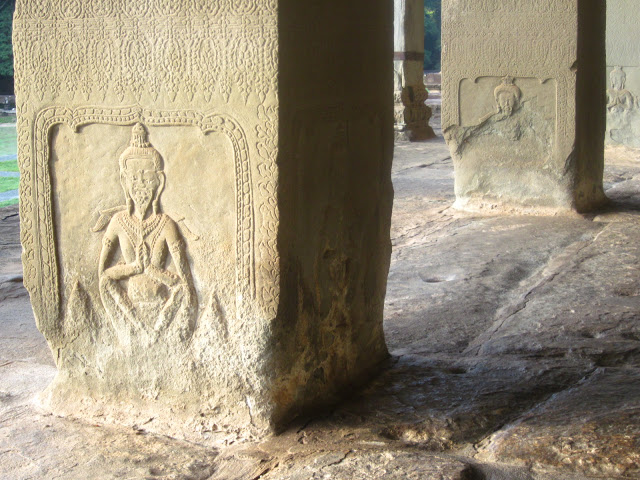 Its like a chocolate said my girlfriend. Yeah I was convinced =)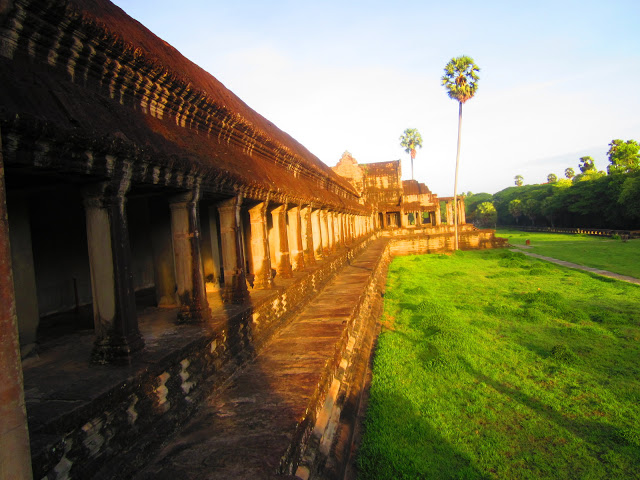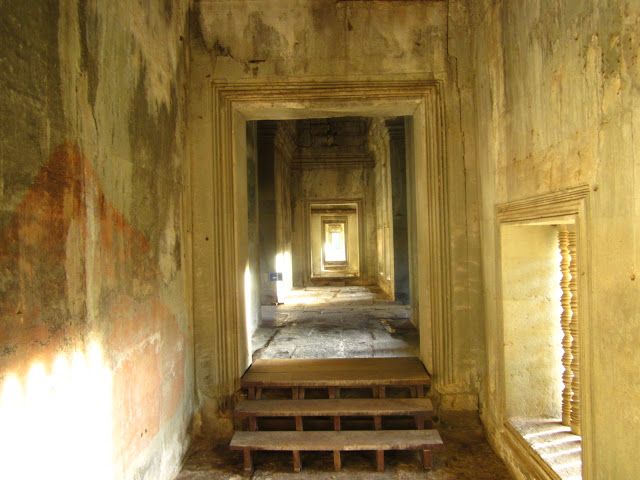 A mirror like passage along the hallway.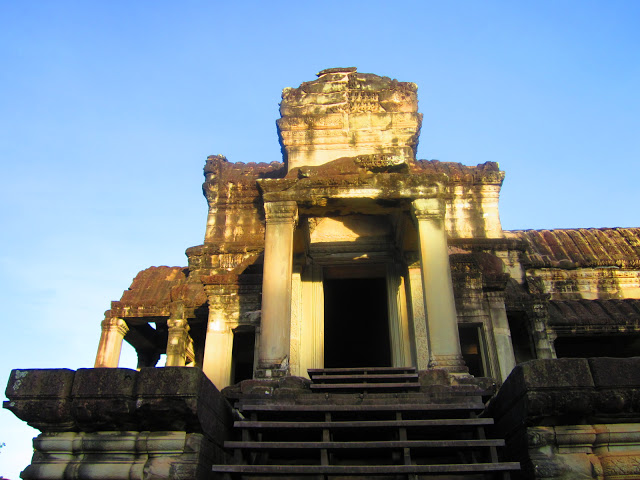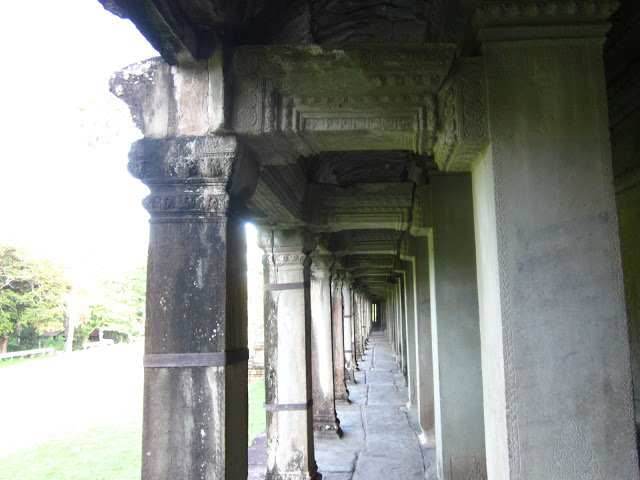 Even the beam on the ceiling was given attention!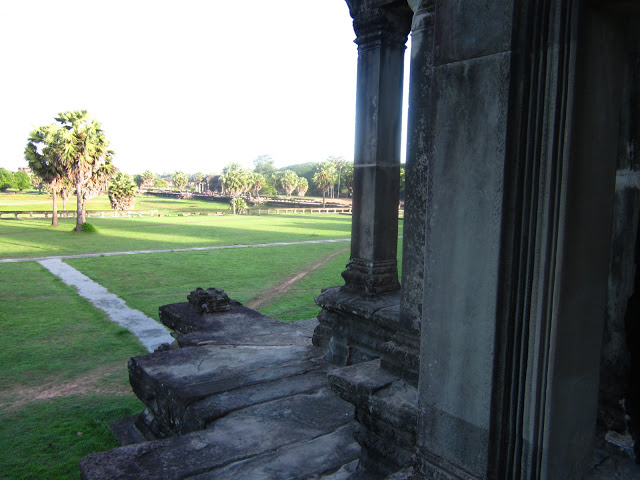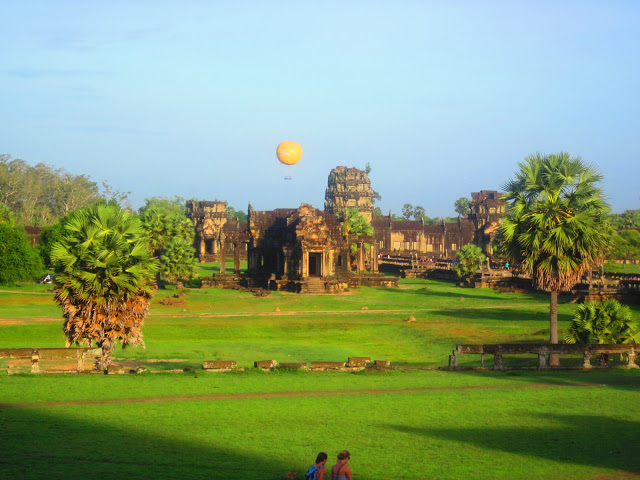 Pool Area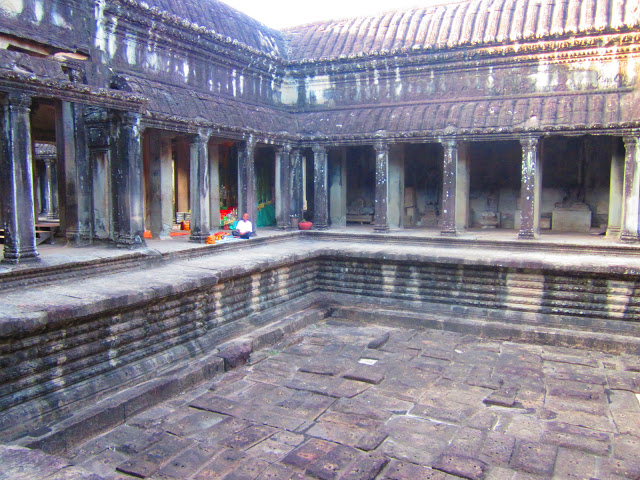 Although I haven't watched Angeline Jolie's Tomb Raider, this pool reminded me of the game I once played in my Sony Play Station.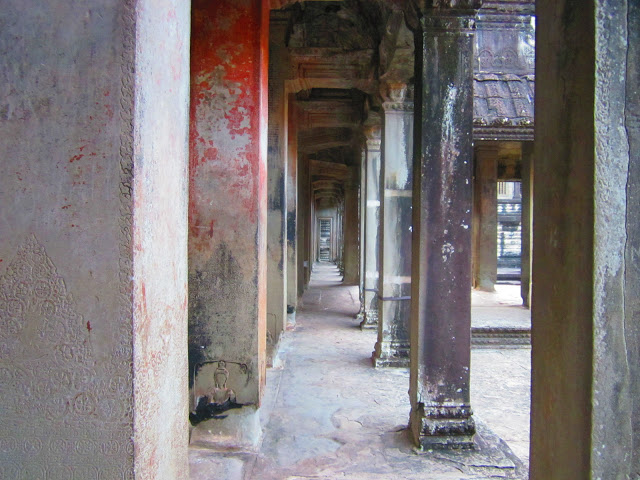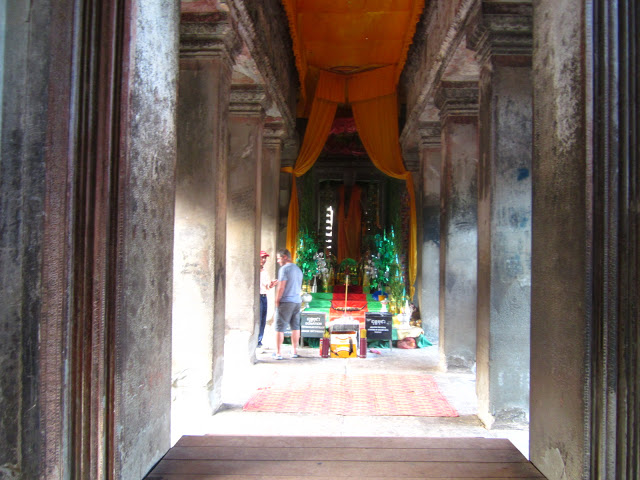 Inner Part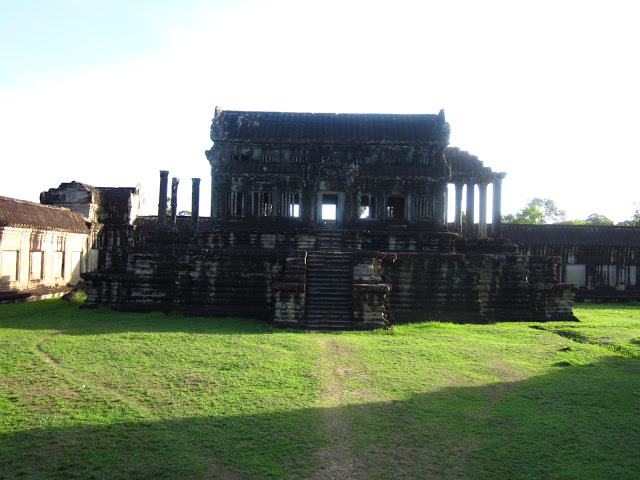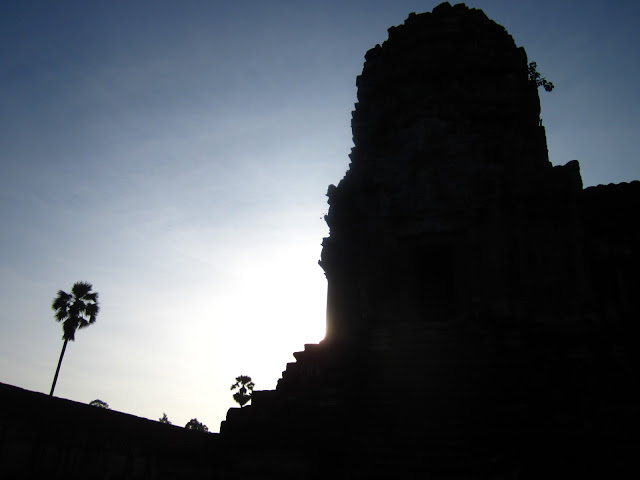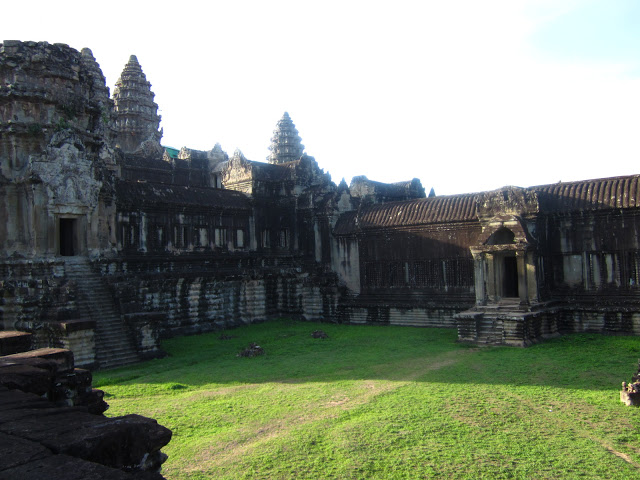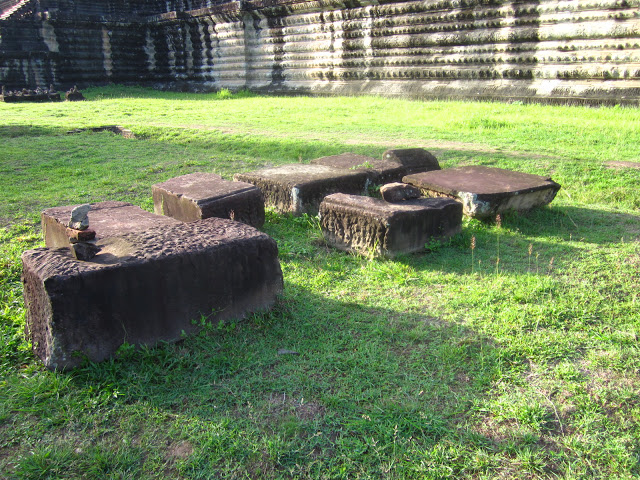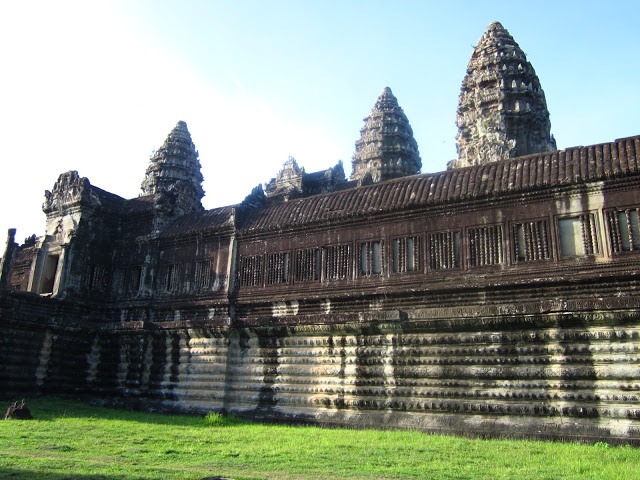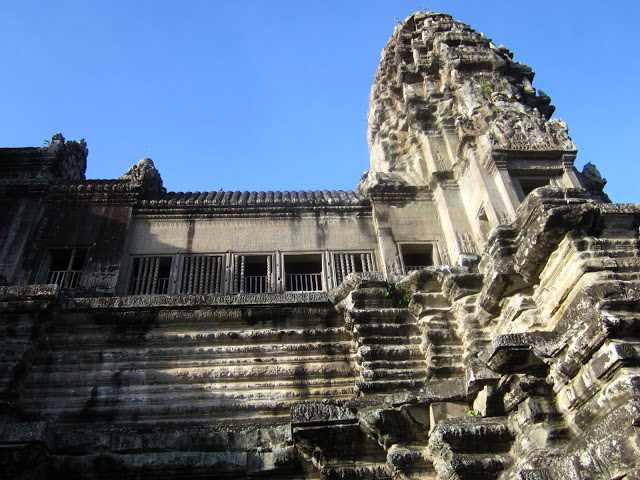 Climbing the Topmost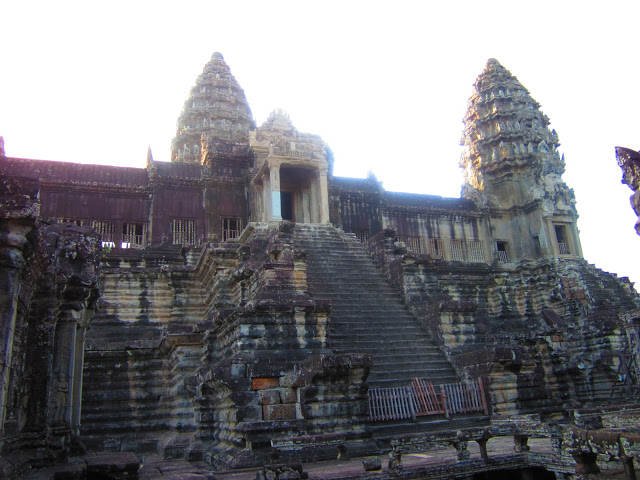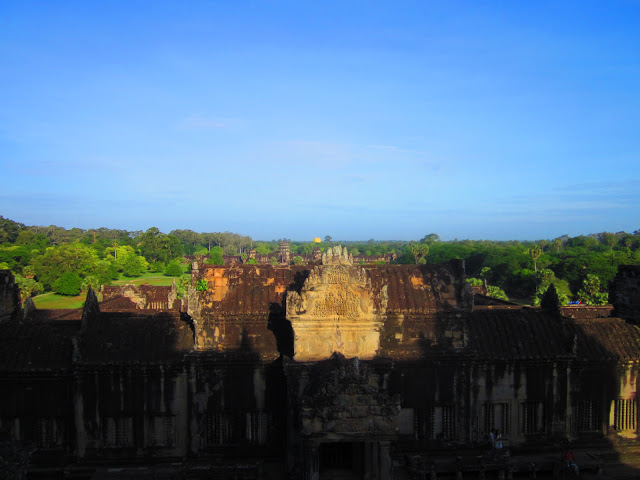 That's the entrance of the Angkor Wat.