Welcome to the Kingdom of Cambodia. At the border.
This was actually an accidental tour. I stayed in the city located along the banks of the great Mekong River. The French colonized city is indeed one of the loveliest and historic city in Southeast Asia. The Charming City of Asia is really charming! The old buildings, the roads, the Royal Palace will magnetize the eyes of every nomad like me. A month before I came in the capital city of the Khmer, Cambodia hosted the ASEAN Leader's Summit for two days.    Ok now, here's my story.
As I said, I didn't plan to stay In Phnom Penh even just for an hour. I wanted to go straight to Siem Reap from Ho Chi Min. But as a traveler I should be flexible and make of every moment that happens along the way. When I purchased the bus ticket via my guesthouse, Halo guesthouse, they told me that all traveler is required to change bus in Phnom Penh but they didn't told me that the bus will leave at 6PM. Among the 10 people in the bus going to Phnom Penh, I was the only one going straight to Siem Reap.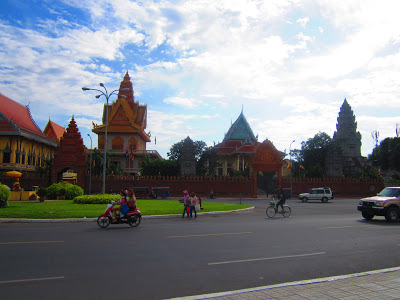 We arrived in Phnom Penh at exactly 3PM. So what I gotta' do now? 3 more hours!!! I sit for a while in the non-aircon but Wi-Fi powered bus station and contemplate the situation. Some tuktuk drivers offered me a tour in the Killing Fields and some museum but I didn't bite because as I said it was not planned and I do not have budget for that.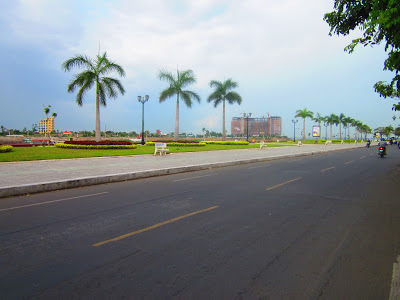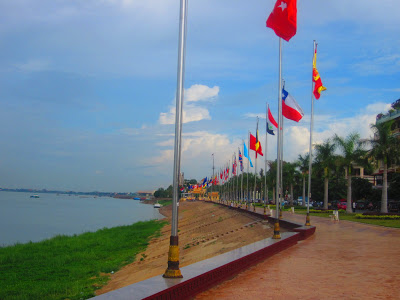 Actually I had some idea what to do even before I get off the bus. While the bus was traversing the Riverwalk along Sisowath Quay, I saw the magnificent view of the Mekong River and the alluring Royal Palace. So I said to myself "I hope I had time to stay here even just for a night." My wish was granted but only for two hours.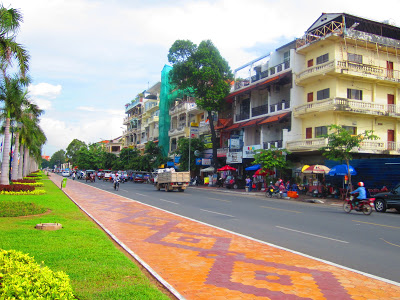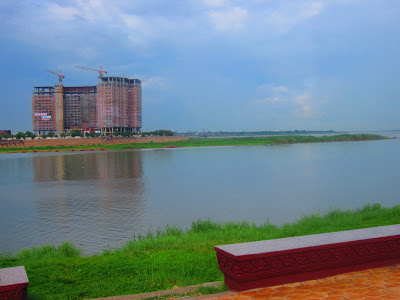 Carrying two heavy bags, I took the risk to drop it in the bus station and asked the staff to look for it – well many are doing it. I walked for 1,300 meters along the Mekong River to see the Royal Palace. Entering the Royal Palace is not my intension not because I had to pay $6.00 but because of time constrain. I just hop around in front of the palace where monks and doves seemingly gathering for their own specific purpose.
 The Royal Palace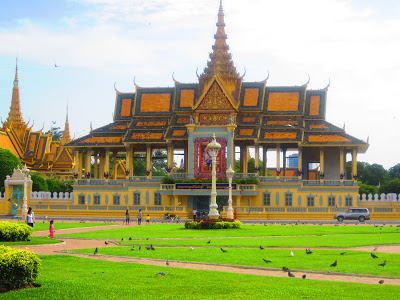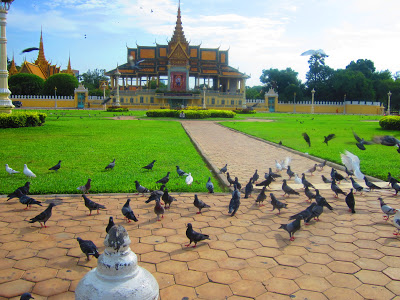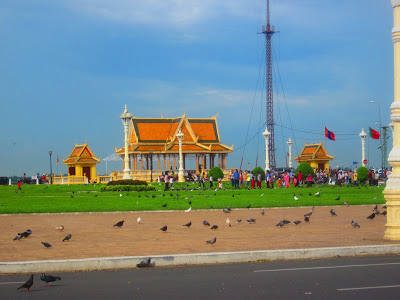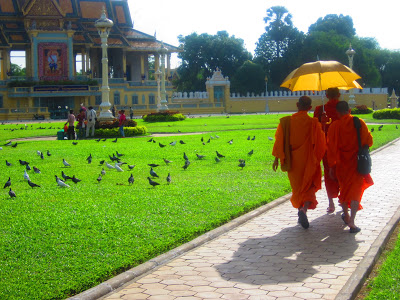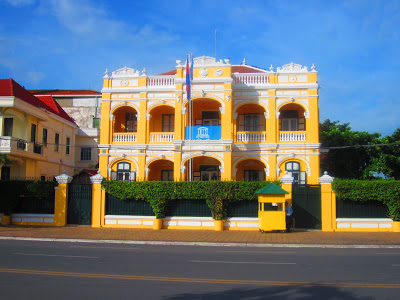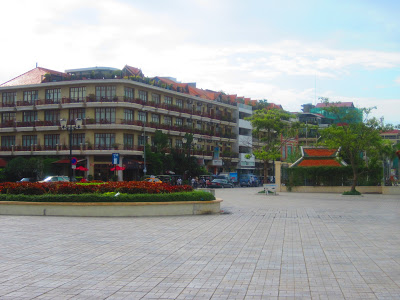 Building facing the Mekong River
National Museum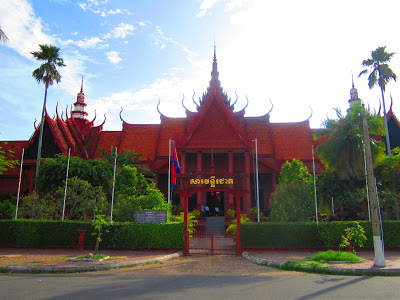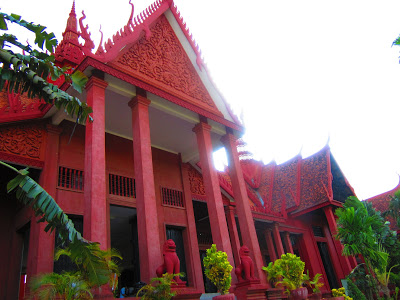 After walking around the Palace and the nearby colonial building I came back to the bus station to eat and surf the net. I had the best 3 hours of my life in Phnom Penh =)