Cambodia boasts some of the most beautiful scenery in the world and, along with its long history and rich culture, it is fast becoming one of the most sought-after destinations for all travelers. Because of its
vast array of natural beauty and spectacular cultural monuments, it can be a challenge to decide where to go and what to see there. Here are five of some of the best points of interest that this wonderful and unique place has to offer.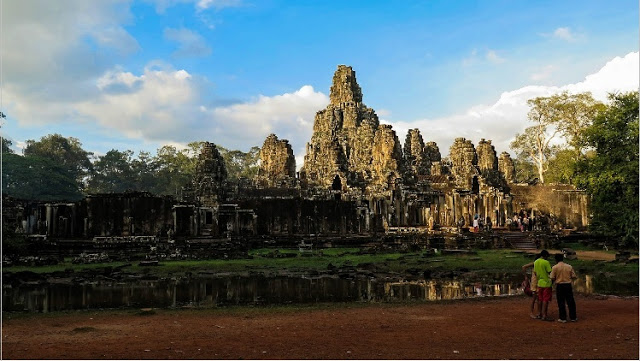 Number One – The Bayon Temple
In the historical Angkor Thom region sits an enormous temple, which was one of the last
to be built in this spectacular Ancient City. It was the only Angkorian state temple to be built specifically as a Mahayana Buddhist shrine and has over 200 large stone faces placed facing in all directions. The stone-faced statues that were carved with a smile are said to be an early portrait of King Jayavarman VII.

The walls surrounding the temple are also an attraction of its own due to its large historical collection of bas-relief which contain historical and mythological images alongside some unusually mundane scenes such
as men sat in prayer or a woman giving birth. The 1.2km wall has over 11,000 carvings, so it's easy to spend hours here admiring the intricate carvings and design of the temple.  

Number Two – Angkor Wat
Angkor Wat or "Capital Temple" was built as a Hindu temple but later was converted into a Buddhist complex and is one of the largest religious monuments in the world. Angkor Wat takes up a rectangular area of about 208 hectares—that's equal to 500 acres. According to legend, this temple was built by Indra for his son Precha Ket Mealea. The initial construction took place in the first half of the 12th century during the reign of Suryavarman II. Angkor Wat is easily a prime example of a classical style of Khmer architecture. This temple is a must see and definitely a once-in-a-lifetime moment for anyone. For the best experience, download a walking tour to your iPhone. You'll get the best tips and information to make the most of your time there.
Number Three – Tonlé Sap
Tonlé Sap is a freshwater river in the whole of Southeastern Asia; however, it's particularly important for many historical and geographical elements of Cambodia. The Tonlé Sap lake drains into the Mekong lake at Phnom Penh during the dry season, from November to May, and creates a complex hydrological system that waters Cambodia's famous mosaic flood planes. According to legend, the formation of Cambodia was based around these planes as the Khmer people were colonized by peaceful Indian neighbors. The two cultures later combined to form the Kingdom of Cambodia.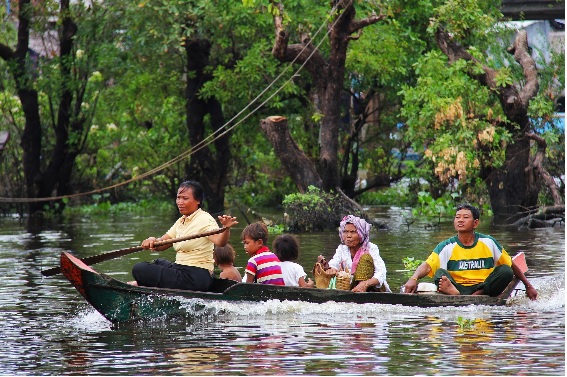 Being surrounded by water means there is enough fish for everyone. During the floods the surrounding areas quickly become a breeding ground for fish. Nobody is allowed to fish until the water levels drop, but when they do, many locals set up their fishing boat and cruise out for lunch. The Vietnamese also come to fish in these waters, and they primarily supply the country's market. The fishermen are extremely respectful of their natural habitat and use every single part of the fish to make some sort of profit.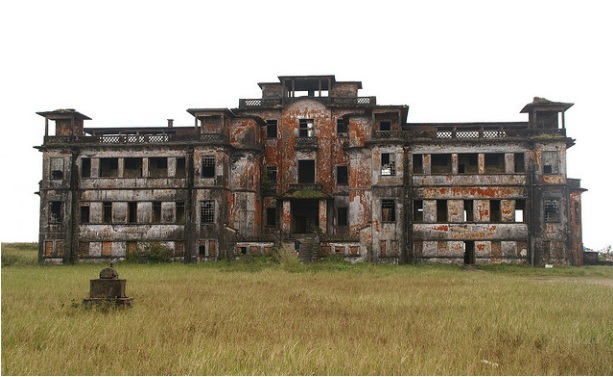 Image courtesy of
Patrik
M.Loeff
under CC
BY-NC-ND 2.0
Number Four – Bokor Hill Station
If you're into things that go bump in the night, then Bokor Hill Station is for you. Bokor Hill Station was built by the French in the 1920s during the retreat from Phnom Penh. This was later used in the 1940s when Japan invaded Cambodia. Khmer resurrected the town in the late 1950s, making use of the land and facilities during the aftermath of the first Indochina War.
Nowadays the town is used as a tourist hotspot and is open to anyone who is willing to tread through the eerie grounds. Walking through is an experience in itself as it allows you to physically see and feel
the emotion the violent conflict left behind. This place isn't only for the thrill seekers but for anyone willing to see the raw reflections of what history really looks like.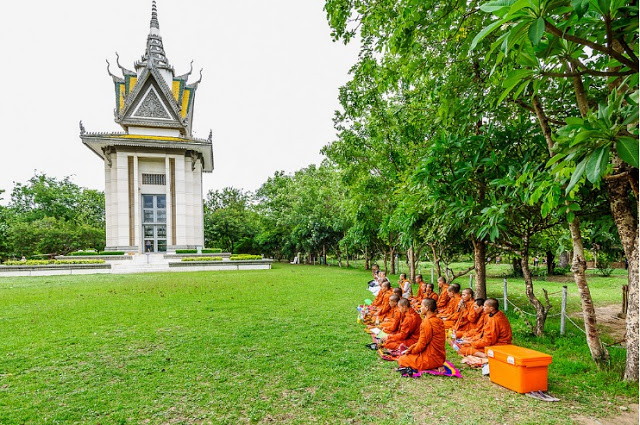 Image courtesy of
Jos
Dielis under CC
BY-2.0
Number Five – Choeung Ek
For travelers with an interest in history, you will undoubtedly be aware of the notorious. Cambodian Killing Fields, where the bloody massacre, orchestrated by the Khmer Rouge regime, took place between 1975 and 1979. Choeung Ek is a memorial and mass gravesite where over 8,900 bodies were discovered. The site is marked by a Buddhist stupa, and the pits from which the bodies were excavated are still present. Although many avoid this site due to it's dark and emotional past, the Cambodian government urges tourists to visit so this devastating and heartbreaking era of the country's past is not forgotten. For those interested in finding out more about the Killing Fields, the film "First They Killed My Father," directed by Angelina Jolie, is due for an upcoming release on Netflix and gives a personal and in depth look at the tragedy. However, if you're planning to watch it whilst over there, be sure you have a VPN installed so you can access American Netflix content that would otherwise be blocked for those looking to watch in Cambodia.
Cambodia really is a unique destination and with so much eclectic and rich heritage it's hard to narrow a list down to just five. However, for those looking to do a quick-stop tour, these must see destinations are definitely essential to your list of things to do while you're over there. If you have any more recommendations of places to see in Cambodia or have more information about those discussed on this list, then be sure to leave a comment below!