Capiz is known for kapis shells where it got its name. In addition to that, Roxas City the capital of the Province of Capiz is dubbed as the "Seafood Capital of the Philippines" Capiz is also rich in history. Historical records show that Capiz is the second settlement of the Spaniards, at least in Visayas, after Cebu. There are also records dating pre-hispanic time about community and technology of the early Capiznon.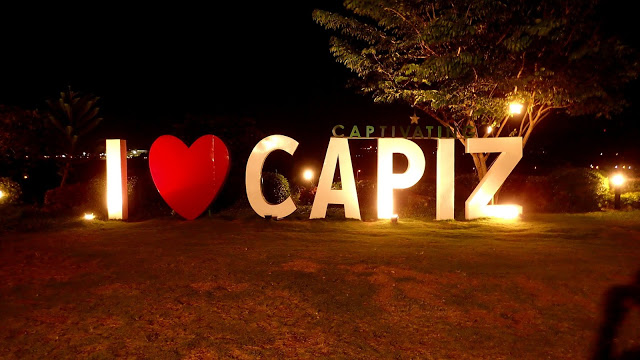 Because of Food, Culture and History and Religion, Capiz is truly Captivating.
Where is Capiz? Capiz is located in Northern part Panay Island in Western Visayas. The province bordered the provinces of Aklan in the west, Iloilo in the south and Antique in the southwest. EAT.PRAY.LOVE. Eat. Roxas City is not the "Seafood Capital of the Philippines" for nothing. Prepare your tummy to be filled with gastronomic seafood dish that some are only available in Western Visayas. These Seafood dish has a skyrocketing price in Manila so it's a guilt-free seafood buffet! Each restaurant in Capiz offers Tiger Prawns, scallops among other seafood. Eat fresh seafood while you relaxing with the view of the still river at Cadimahan River Tour. With proper arrangement, you will experience Capiznon kind of welcome with music and tales of the River after Yolanda.
San Antonio Resort in Baybay Beach serves Tiger Prawns with Alige Sauce that can bring you to a heavenly state. If the dish named like Binusog na Lukos, Baked Garlic Crab and Grilled Snapper tickles your appetite, I would suggest you to run in Espacio Verde in Libas, Roxas City to indulge yourself. Since all (most if not all) of us loves kare-kare, the brilliant chefs of Café Terraza in Pueblo de Panay created a heavenly dish called Seafood Kare-Kare that is filled with squid, shrimp and other shellfish found only in Panay.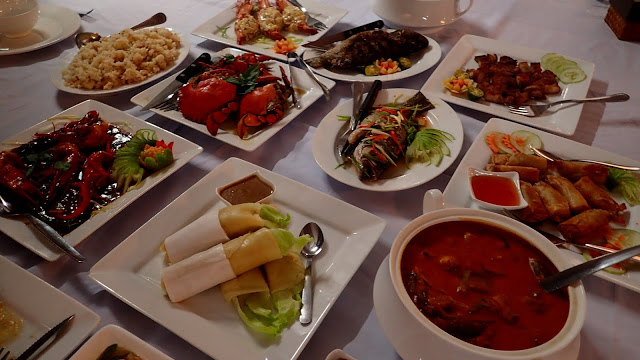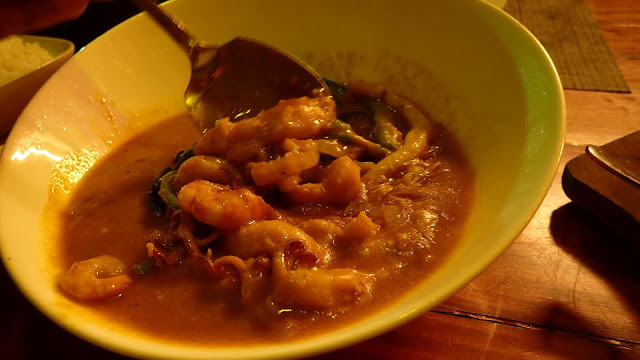 Capiz is also known for Diwal or Angel Wings Clam. Diwal is another shellfish abundant in the waters of Panay and Negros. Due to unregulated and irresponsible harvest, we almost lost this shellfish. Thanks to the rehabilitation efforts of the local leaders, Diwal is still available in the market. Capiz is also home of some of the homegrown cafés and restaurant that is not only Capiznon but also world-class. Some, because of Spanish influence, incorporated Spanish dish and Ilongo dish. Roxas President'sInn'sTuron de Saba served with Hot Chocolate is truly an all-time Filipino merienda favorite with a little Capiznon twist. I should not forget Spanggo's Cafe and Pasalubong Center (Spanish-Ilongo) Cocido – garbanzo stew with beef and vegetables – similar to Puchero (a must try), Palabok and Buko Pie. Spango is a family owned café-restaurant near the Capitol. You have to prepare your tummy emotionally, mentally and physically (or even psychologically) because you will really experience the real #FoodPorn.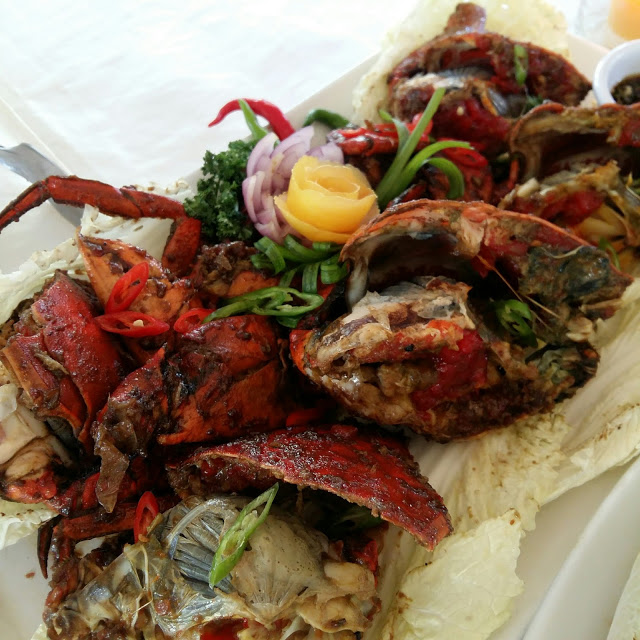 Pray. Pray in the Immaculate Conception Metropolitan Cathedral in Roxas Town Proper. The 15th Century Church suffered from various natural calamities. But thanks to the people of Capiz the church is standing and a testament of the faith of the Filipinos. Capiz is home to many century-old churches and one of the most notable is Sta. Monica Parish Church built in the late 15th century. The church is known for its big bell or known locally as the dakong lingganay. It is the second largest bell in the Philippines and fifth in the world. Our guide said that the locals of Pan-ay donated 70 sacks of gold and silver coins to build the 10 metric tons bell. You can go up to the 60 or 70 steps bell tower to have a selfie in the historical bell. Capiz is also home to pilgrimage sites scattered around the province. In Pueblo de Panay there is a giant statue of Jesus Christ that is 132feet tall – that's taller than Rio de Janero's Christ the Redeemer. Sacred Heart of Jesus Shrine is a popular pilgrimage site in Roxas City where people also have a jog. According to local accounts, one of the owners of Pueblo de Panay dreamed of Jesus Christ with his hand positioned to bless the land.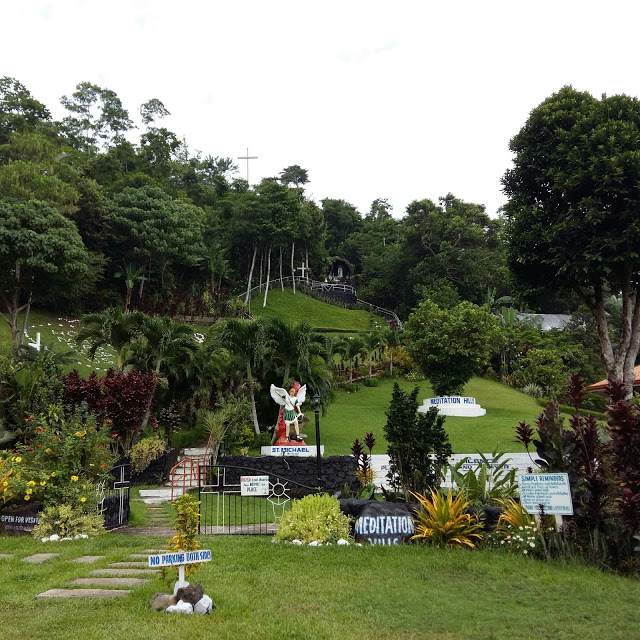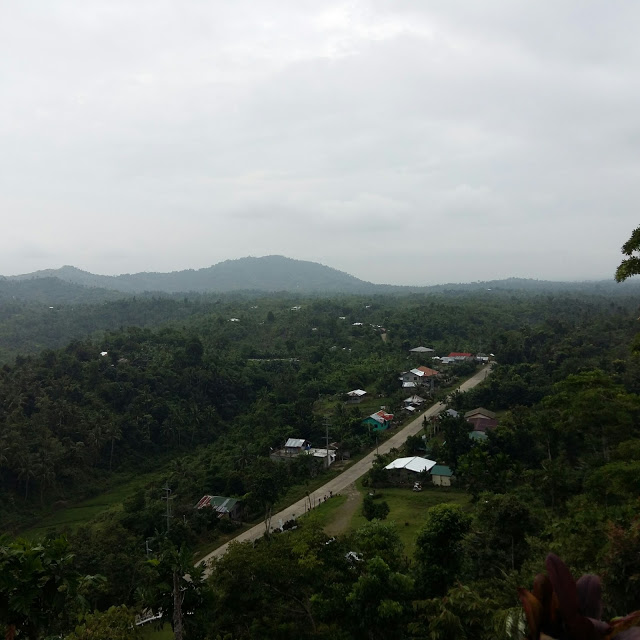 Another pilgrimage sites in Capiz worth visiting is the Our Lady of Lourdes Grotto Meditation Hills or simply known as Meditation Hills in Sapian, Capiz. On top you will see a concrete cross put into pieces by the typhoon Yolanda. There is now a new cross made of steel. On the top you have the 360 view of Sapian and the winding road going to Aklan and Iloilo. Love. Be in love with the culture, history, nature and people. Each one has a direct correlation with each other. The treasure of a destination is not only its attraction but also its (hi)story and people. Talk to the local and know that they are sweet and hospitable not only because of their language – Hiligaynon and Capiznon. They will tell you their story and the best things to do in their province. In Baybay Beach you can eat and play with the locals. It's their people's park, therefore, locals are there roaming around, swimming in the beach and just there to kill time. You can pick up shells with the kids if you want.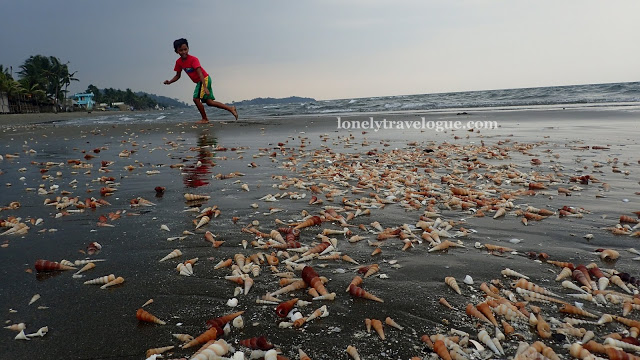 The indigenous people in Panay will soon tour you around Camp General Macario J. Peralta, Jr. in Jamindan, Capiz. They will assist you in exploring the vast forest of the camp and its numerous waterfalls. For now, our beloved soldiers of the 3rd infantry battalion will tour you around Camp Peralta. When you walk around the town be sure to wear that smile on your face and leave all the bad vibes you have in your life. People in Capiz are warm and hospitable they deserve your good heart and generous soul. How to go to Capiz? Roxas City is an hour away from Manila via air. Philippine Airline flies daily while Cebu Pacific flies twice daily. Philippine Airlines: Manila – Roxas = 5:10AM Roxas – Manila = 6:50AM Cebu Pacific: Manila – Roxas = 10:00AM and 2:35PM Roxas – Manila = 11:40AM and 4:15PM If you want to experience cruise style travel, 2Go Travels embarked to Roxas City from Batangas twice weekly every Tuesday and Friday. Tuesday – ETD 10PM, ETA12NN the next day Friday – ETD 10PM, ETA12NN the next day Where to Stay in Capiz? Roxas City, being the city capital, has the most hotels and resort as compared to the nearby towns. You will notice that there are a lot of hotels and resorts in Roxas City that has a big function area that can house 300 or more guest. Capiznon loves to party I guess. We stayed in UrbanManor Hotel and Hotel Veronica that is both located inside Pueblo de Panay. Both hotels offer basic amenities and warm hospitality. Sample Itinerary (3Days and 2Nights)Day 1 10:00AM – ETD Manila to Roxas 11:00AM – ETA Roxas City 11:30AM – Check-In to your Hotel
From the airport take a tricycle. Expect a skyrocketing fare because you are in the airport. Try to haggle but not too hard. Or I suggest to go out of the airport and take a tricycle. – Php50.00
There is a tourim office near the gate entrance in the airport. You can drop by for information.
12:00NN – Lunch at Cadimahan Libotong River Tour
Cadimahan is out of the way. There is a rough road going there. From your hotel expect to pay something like Php100.00 per tricycle one way.
Note: You must arrange your lunch in Cadimahan Libotong River Tour at least 2 hours before your schedule. There are limited slots and raft boat so prior arrangement is necessary. You may contact them at +639102033229 and +63907-2865835. 2:00PM – Sta. Monica Parish Church for the Big Bell.
From Cadimahan take a tricycle back to the town center.
From town center take a jeep bound to Panay or you can rent the tricycle for around Php150.00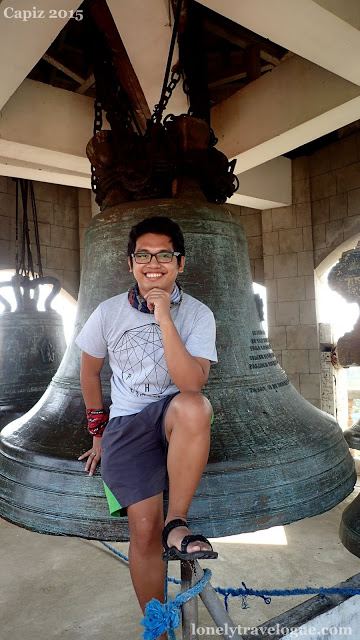 The Big Bell at Pan-ay Church
4:00PM – Start of Roxas City Plaze HeritageWalk
From Sta. Monica Church in Panay take a jeep or tricycle back to Roxas Town Proper.
Panublion Museum – 30mins (Free)
President Manuel A. Roxas Monument – 5mins (Free)
Birthplace of President Manuel A. Roxas – 10-20mins (Donation)
The Roxas City Bandstand – 5mins (Free)
Panay River (Beside the Bandstand) – 5mins (Free)
Capiz Bridge – 5mins (Free)
Immaculate Concepcion Metropolitan Cathedral – 10mins (Free)
Roxas City Fountain – 5mins (Free)
Jose Rizal Monument – 5mins (Free)
Capiz Provincial Capitol – 5-10mins (Free)
Note on Capiz Provincial Capitol: You may want to visit the tourism office at the second level of the Provincial Capitol to know more about the province. Our friends in the Cultural and Tourism Affairs will gladly assist you and welcome you. There are also brochures that could help you explore the city and the province. You also have to arrange your trip in Camp Peralta at the Cultural and Tourism Affairs office. See contact below. Aside from that you can tour and explore the century old capitol building. Go up to the third floor and see the top view of the town Plaza, the church and the bridge. 5:30PM – Go to Culasisi Lighthouse
The lighthouse has no entrance fee.
6:30 – Explore Peoples Park and Baybay Beach.
From Culasisi Port take a tricycle to Baybay Beach – Php10.00 – Php20.00 per person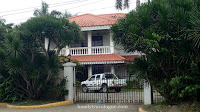 Note: The Big house in front of the Peoples Park is the house of Mar Roxas.
8:00PM – Dinner at Baybay
Paluto of Seafood – Php150.00 – Php200.00 per person.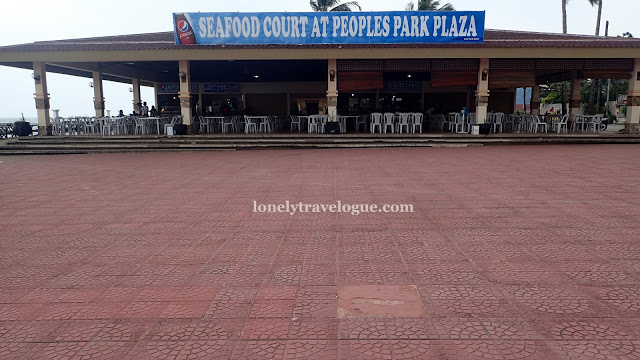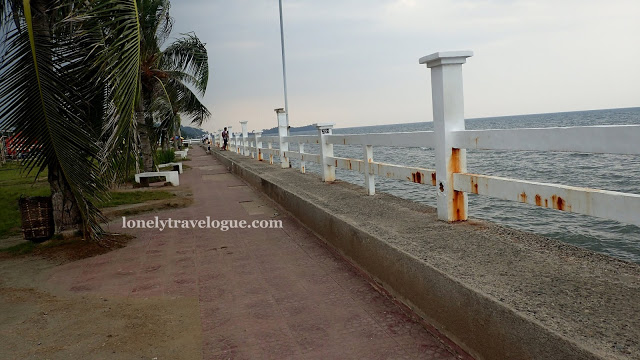 9:00PM – Back to Hotel
Take a tricycle – Php20.00 per person.
Day 2 7:00AM – Breakfast 7:30AM – Depart for Camp Peralta 8:30AM – Arrive in Camp Peralta
Briefing – 10-15mins
Tactical Display – 20-30mins
Trekking to Malinamon Falls – 30mins
Swimming at Malinamon Falls – 60mins
Trekking back to Camp – 30mins
11:30AM – Back to Roxas City 12:30PM – Arrive in Roxas City. Lunch at Café Terraza Hilltop Dining – Php200.00-Php300.00 per person. 3:00PM – Buy Souvenir Items at Kapis ATBP in Brgy. Banica
Take a tricycle in Café Terraza going to Brgy. Banica.
Kapis items cost Php150.00 to Php2,000.00
You can also see how they process Kapis craft there.
4:00PM – Back to hotel and rest.
Take a tricycle from Kapis ATBP to your hotel – Php20.00 per person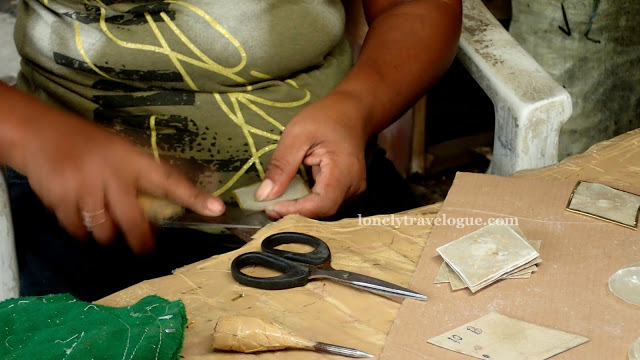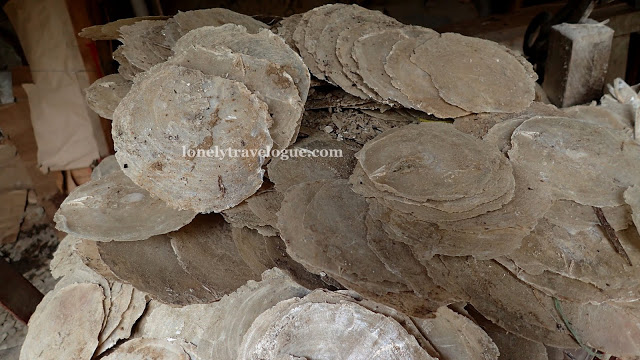 7:00PM – Dinner at Spango in Rizal Street near Capitol
Tricycle from hotel – Php20.00
Budget per person Php200.00 – Php300.00
Must try in Spango is the Buko Pie and Cocido Soup.
You can also buy pasalubong or presents in Spango – Php500.00
Day 3 7:00AM – Breakfast 8:00AM – Free time
You can buy fresh and dried seafood in the market. You need to have a Styrofoam box to check in the fresh and uncooked seafood. You can hand carry steamed prawns and crabs as well as the dried fish.
10:00AM – Proceed to Airport
Tricycle from hotel – Php20.00 per person
9:40AM – Check In
Terminal Fee Php150.00
Enjoy WiFi in the Airport 😉
11:40 – ETD for Manila For more information about Capiz sights and attraction you may contact: Capiz Provincial Tourism and Cultural Affairs Office 2nd Floor, Provincial Capitol, Roxas City, Capiz, Philippines Tel: +63(36) 621-0042 loc. 133 Email: [email protected] Facebook: facebook.com/CapizTourismAndCulturalAffairs If you don't have time to do research for your seafood indulgence in Capiz you may ask Las Islas Travel and Tours to arrange tours for you!
Las Islas Travel and ToursContact Numbers: +63 995-335 7310; +63 999-430 0133 Email Address: [email protected] Website: www.lasislas.phThis tour was sponsored by the Capiz Provincial Tourism and Cultural Affairs Office of the office of the governor on September 27 – 30, 2015. The Familiarization tour was done as part of Capiz Tourism Month.