Bahay Nakpil-Bautista in Bautista St. (formerly Barbosa St.), Quipao Manila is an unlikely tourist destination in the notorious image of Quiapo. Even I did not know that there is an ancestral house properly kept in the area not until I've watch it on TV. I love old houses and structures and its history behind its foundations, rooms and who lived in there. So one Saturday morning I grabbed my bag and camera then heads to Quiapo. I actually invited some friends to join me but everybody seems busy so I went there alone.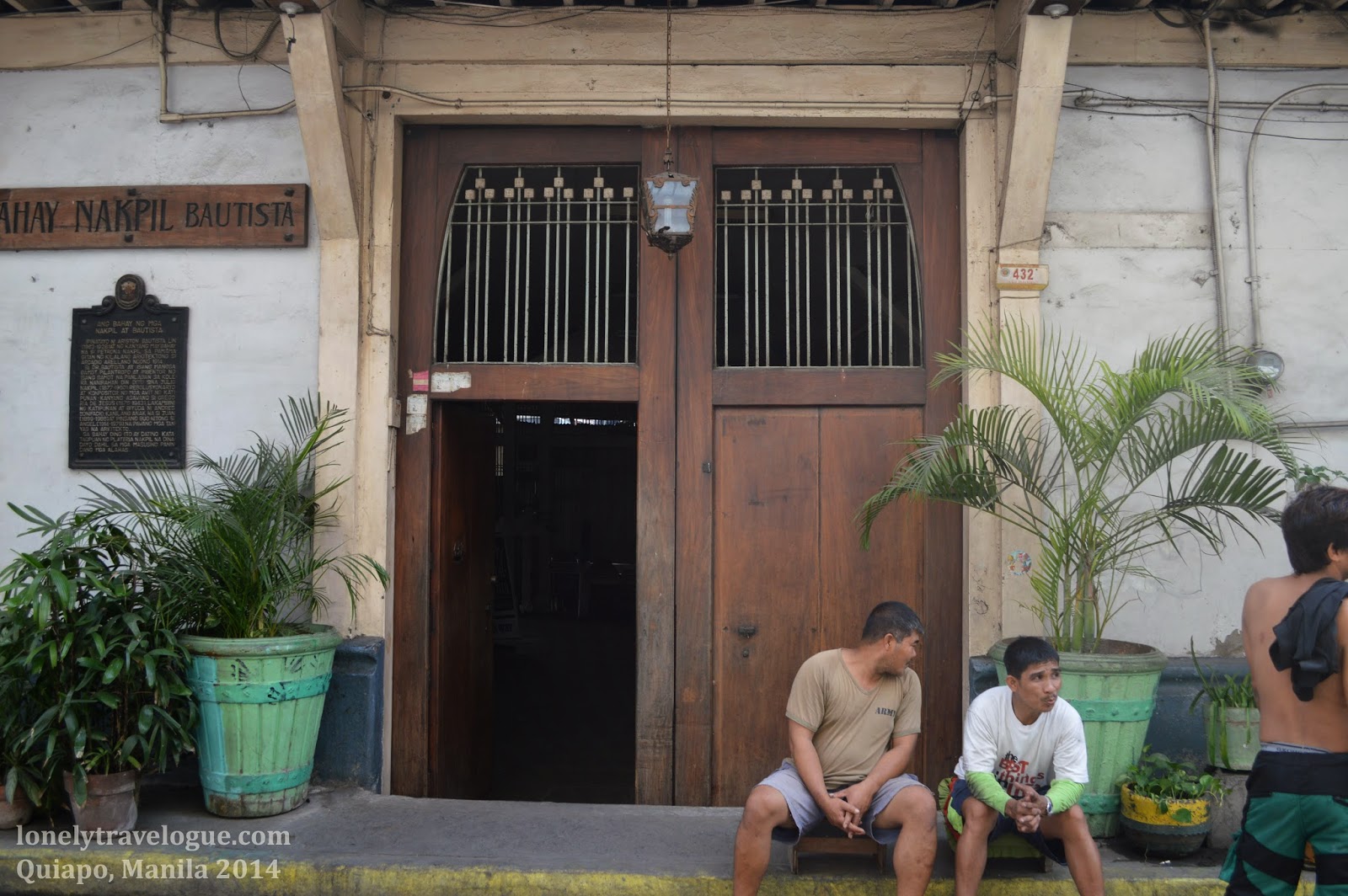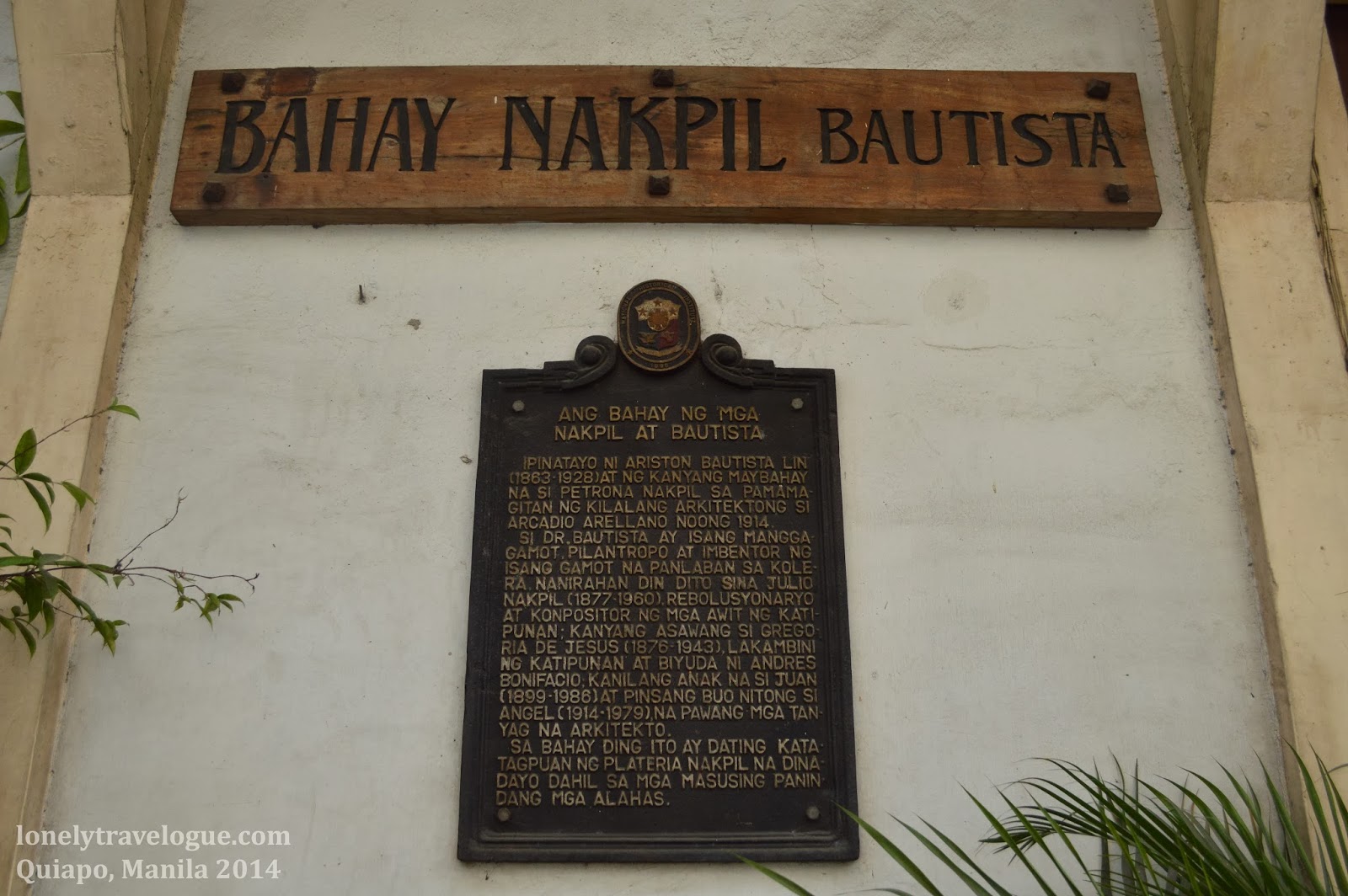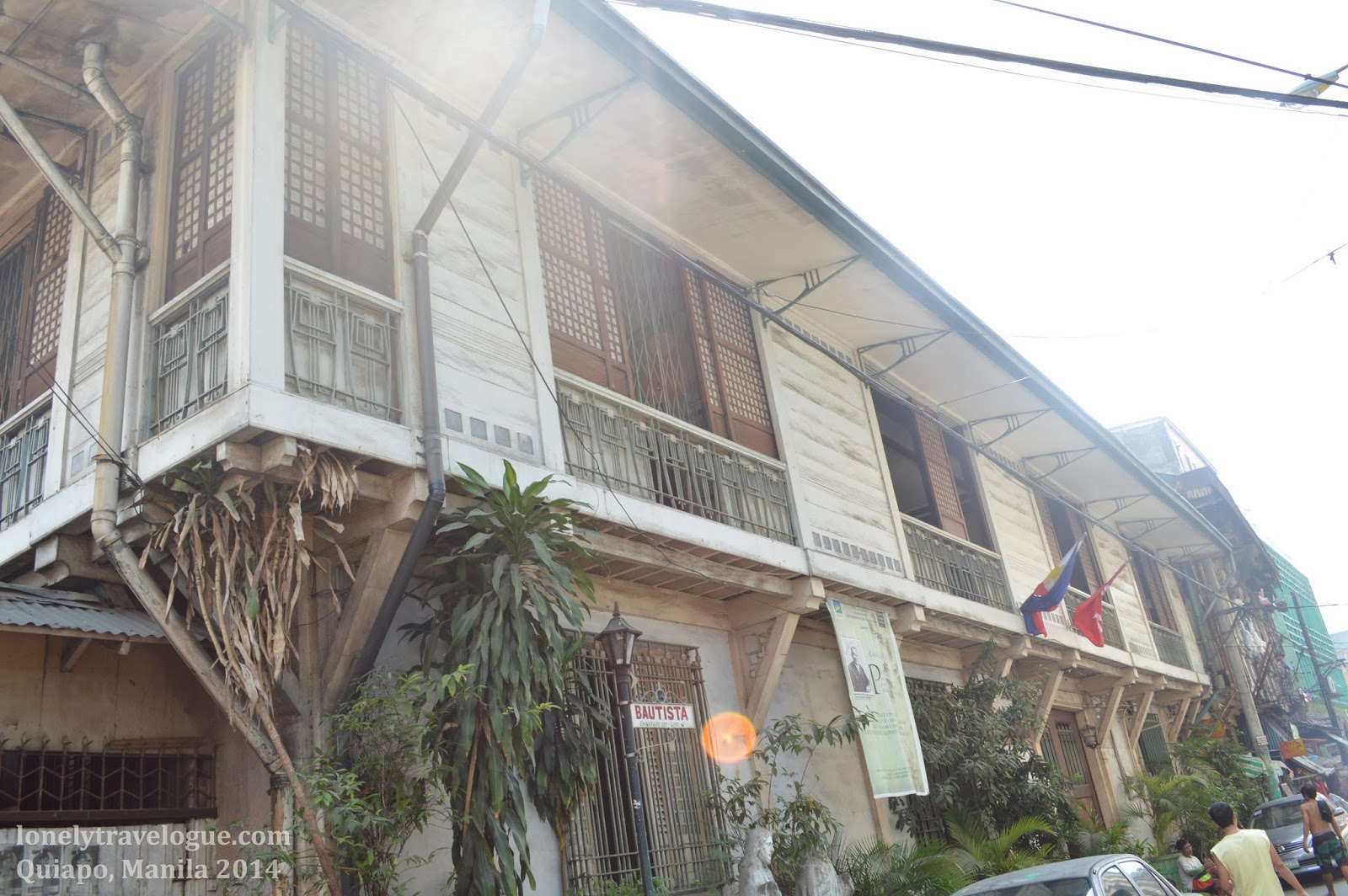 Bahay Nakpil-Bautista is a typical Bahay na Bato built in the early 20th century by a Physician Dr. Ariston Bautista. The house is spacious enough to host social events and and conduct special and important meetings of their time. I just imagine how people then looks like when they attend an event in a house like Bahay Nakpil. With fine wooden furnitures, the house hosted a number of notable personality in the Philippines history. Dr. Ariston Bautista and his wife Petrona Nakpil-Bautista hosted our national hero Dr. Jose Rizal.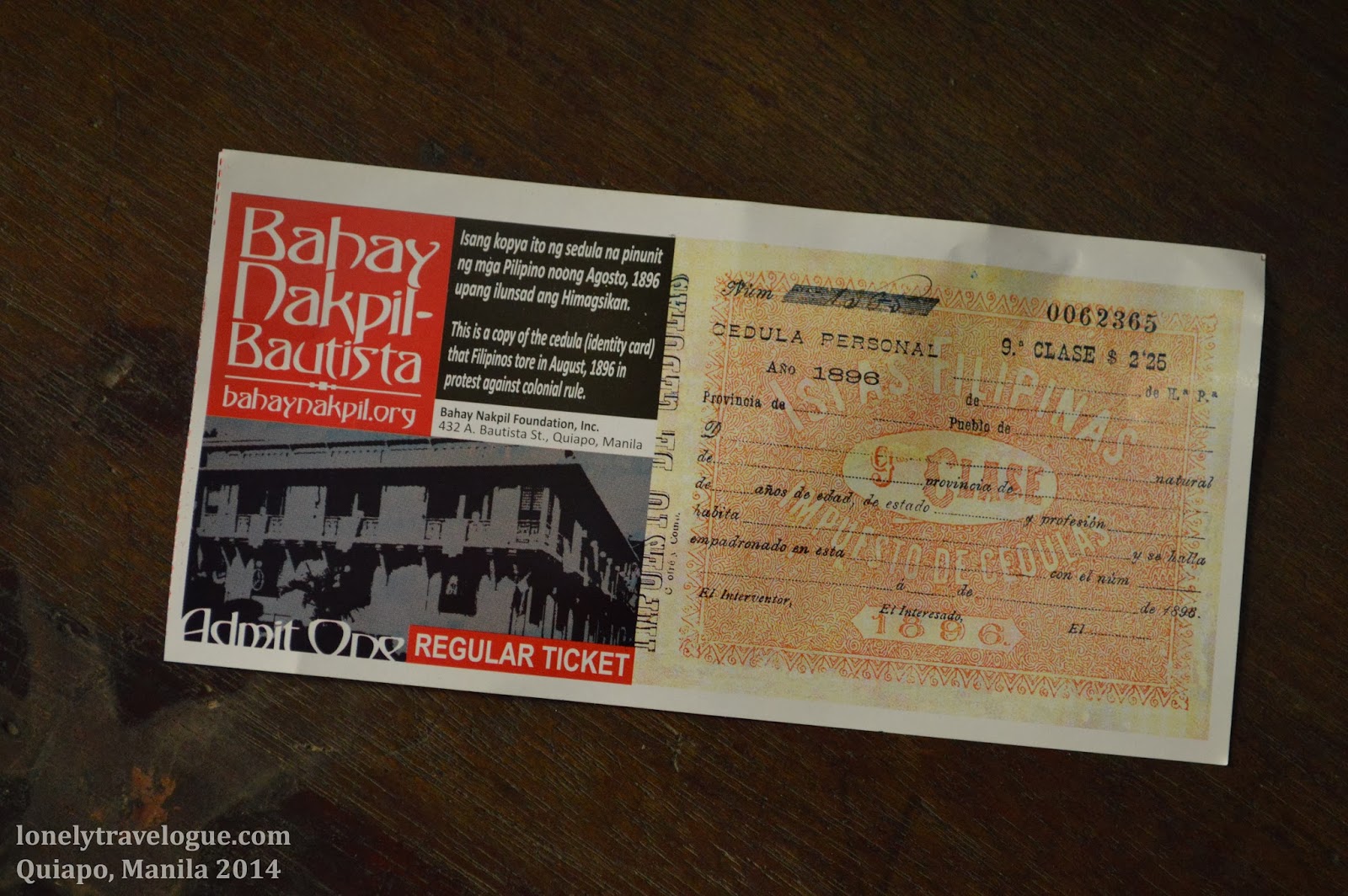 Replica of the Cedula that was teared by the Kapituneros as a symbol of freedom from the Spaniards. This is your ticket to the house.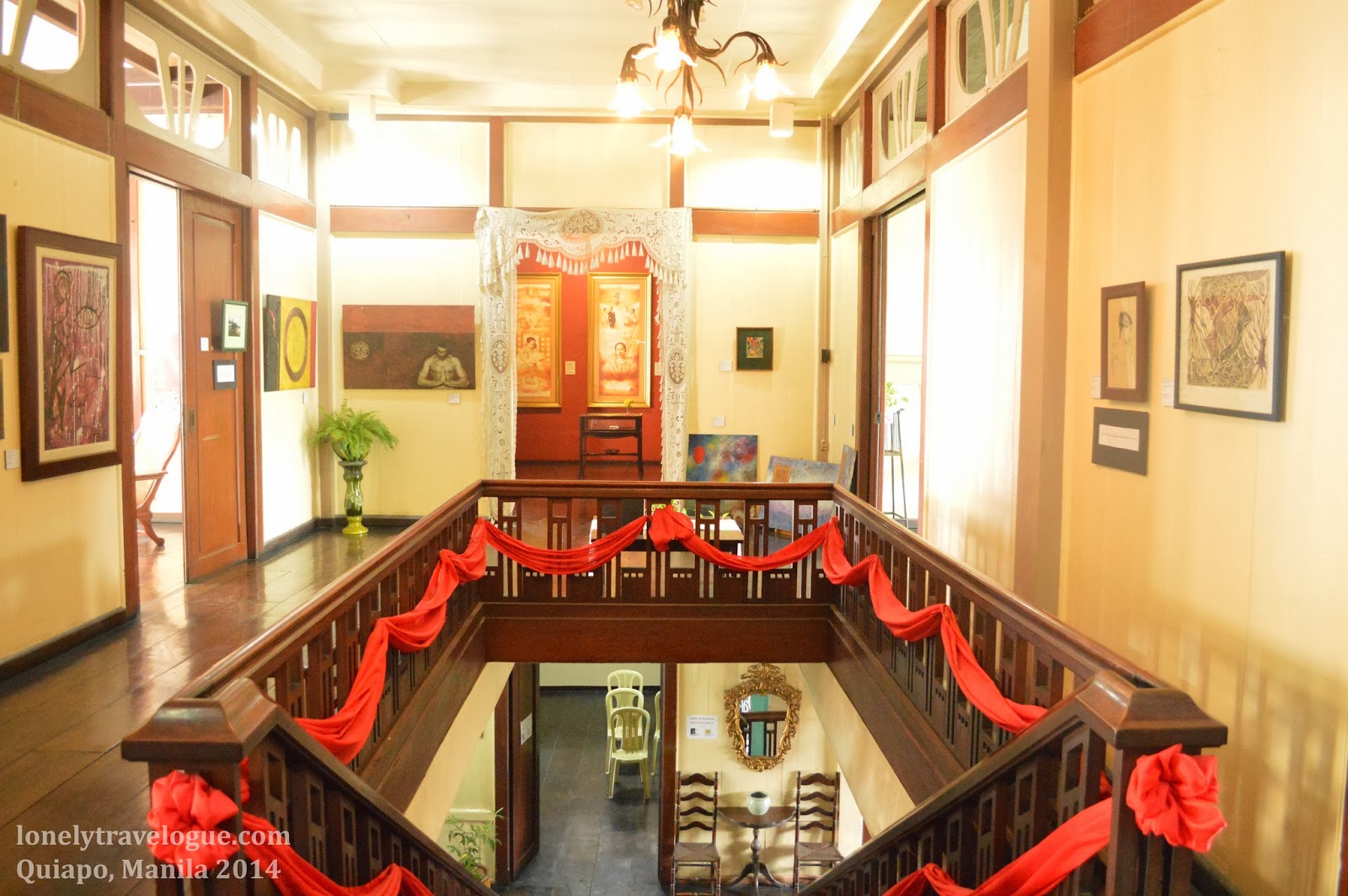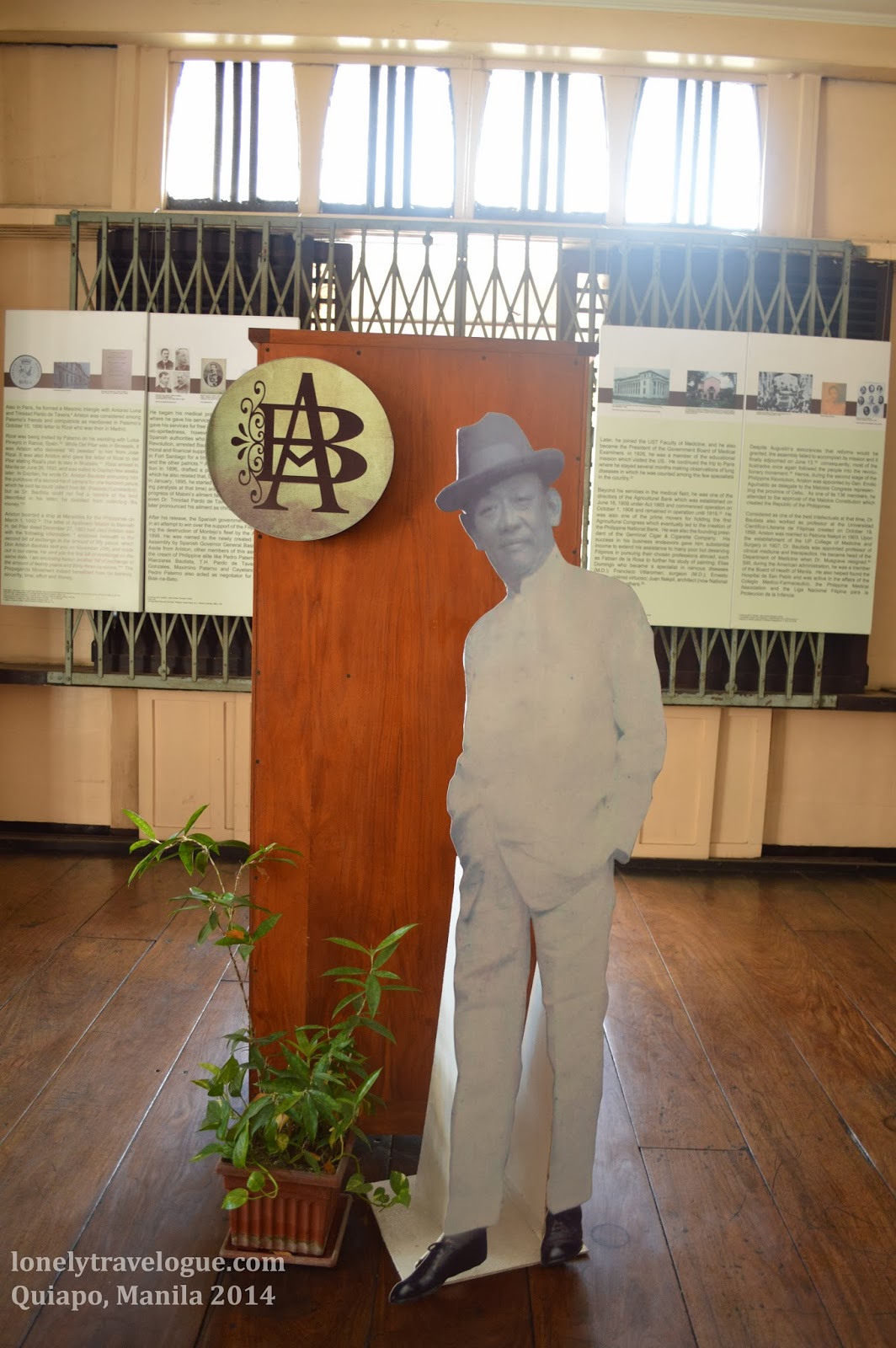 Dr. Ariston Bautista
Dr. Ariston Bautista was a fellow of our great national hero in a medicine school in Madrid. Being an Ilustrado, Dr. Bautista joined the La Solidaridad – a propaganda newspaper to awaken patriotism and freedom – with Jose Rizal, Juan Luna, Graciano Lopez Jaena, Marcelo H Del Pilar and other. Later on Dr. Ariston Bautista joined the Faculty of Medicine of the University of Santo Tomas and became the first ever Filipino Dean of College of Medicine and Surgery of the University of the Philippines – Philippine General Hospital. Dr. Bautista and Petrona Nakpil-Bautista never had a child.
Hostage no more by the Spaniards but still captured by Poverty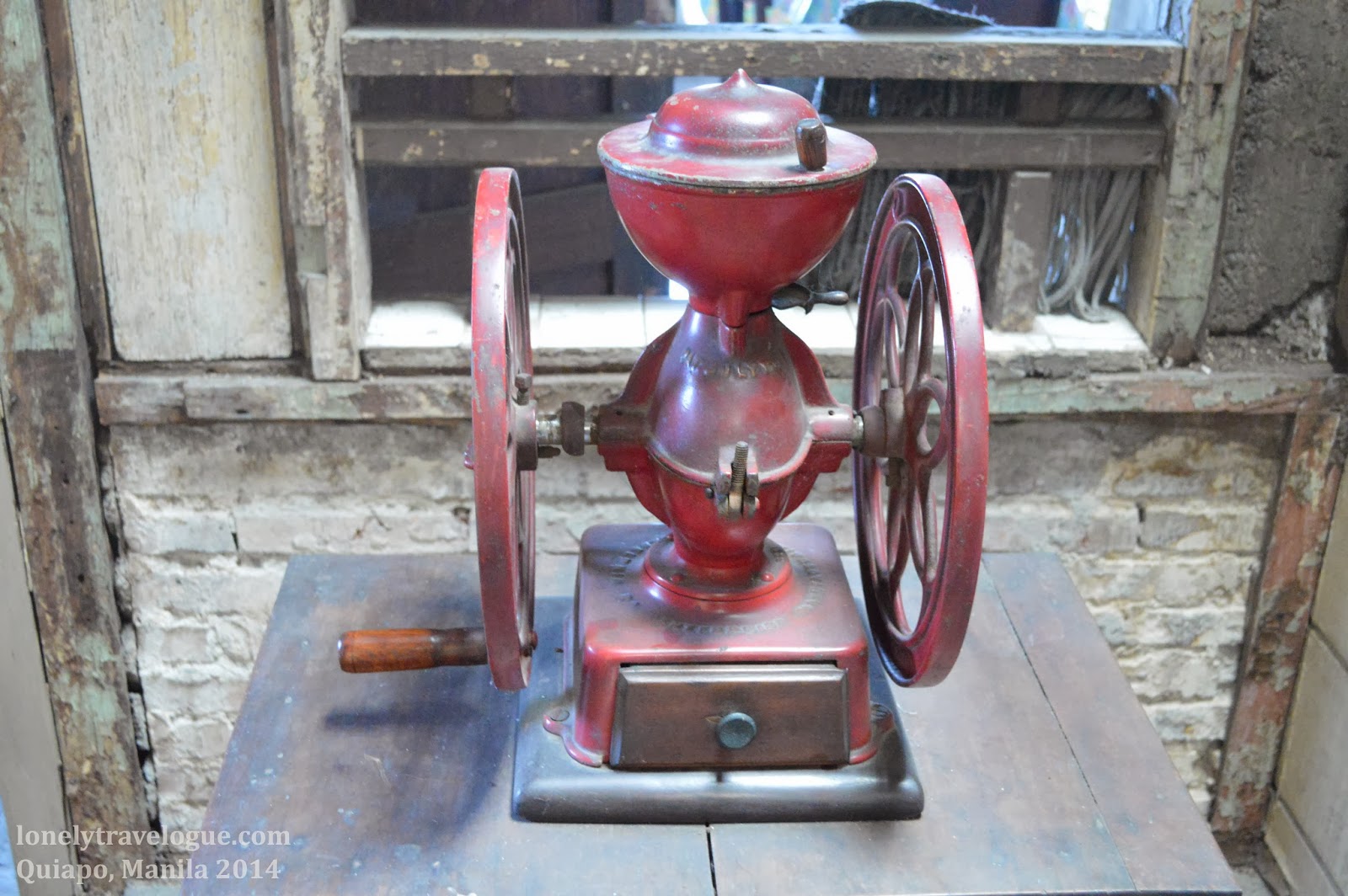 History would tell us that Gregoria de Jesus loves coffee to the point that she became and addict, thus this coffee grinder was an essential to the kitchen.


Dr. Ariston Bautista and Petrona Nakpil-Bautista shared this Bahay na Bato to the Vice Supremo of the Katipunan Julio Nakpil and his wife Gregoria de Jesus.


When Andres Bonifacio was assassinated in Cavite the young "Oryang" Gregoria de Jesus was left alone. They had one child but died early. Julio Nakpil being the Vice Supremo of the katipunan took care of the Supremo's wife. Later on they fell in love and get married and had children. Julio Nakpil a composer and his wife Gregoria de Jesus lived in the house with Dr. Ariston Bautista and Petrona Nakpil-Bautista until their death in the 1940's and 1960's. Julio Nakpil and Petrona Nakpil-Bautista were siblings.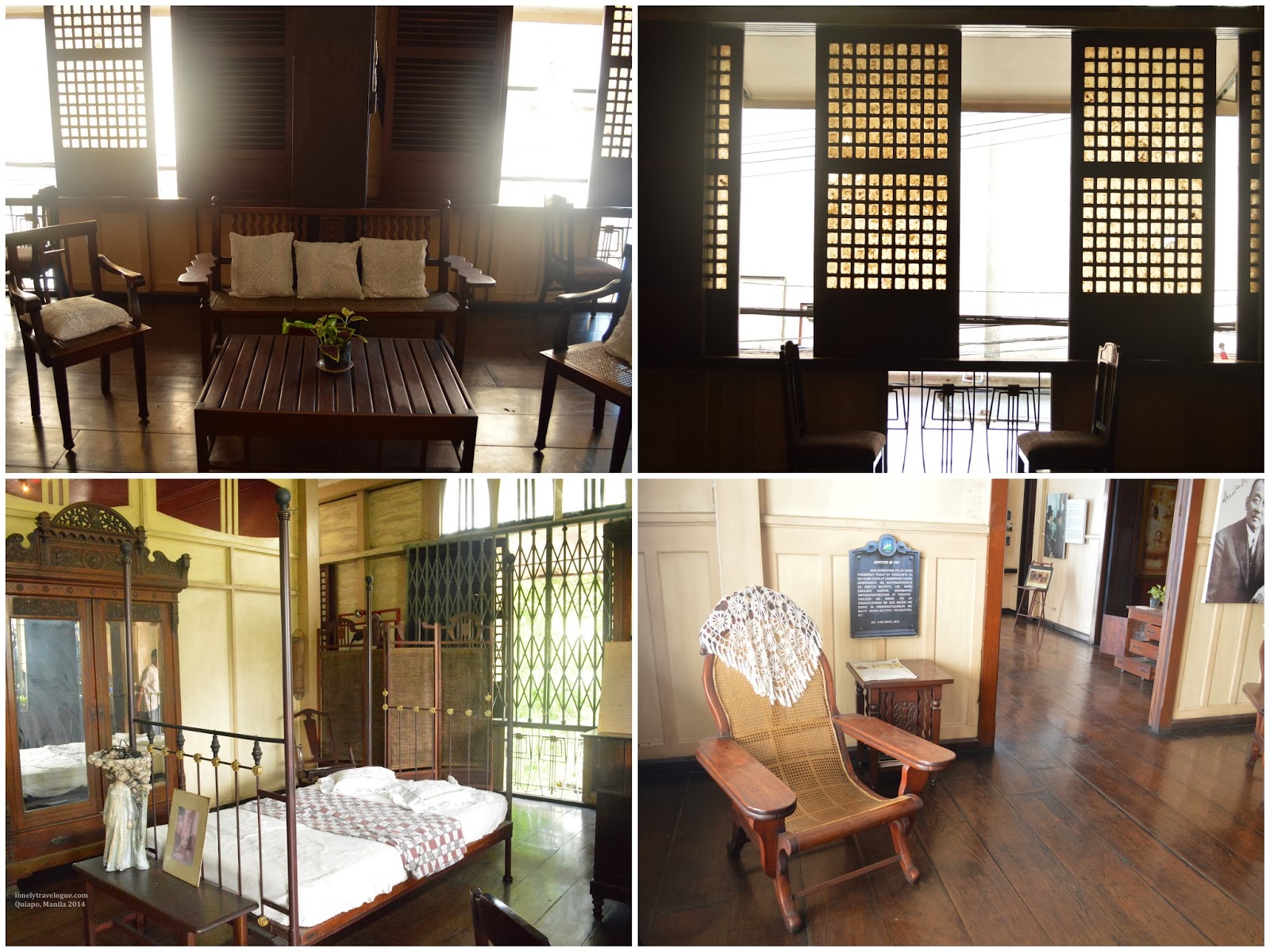 Clockwise: Sala, A typical kapis window of a Bahay na Bato, Tumba-Tumba where Oryang would seat and contemplate about life, Bed of Oryang.


Bahay Nakpil-Bautista is as grand as other old houses that I have visited in the Philippines. Its history and contribution are exemplary. Its good to know that the descendants of the Nakpil-Bautista are preserving this historical treasure. Bahay Nakpil-Bautista is indeed a treasure in the heart of Quiapo.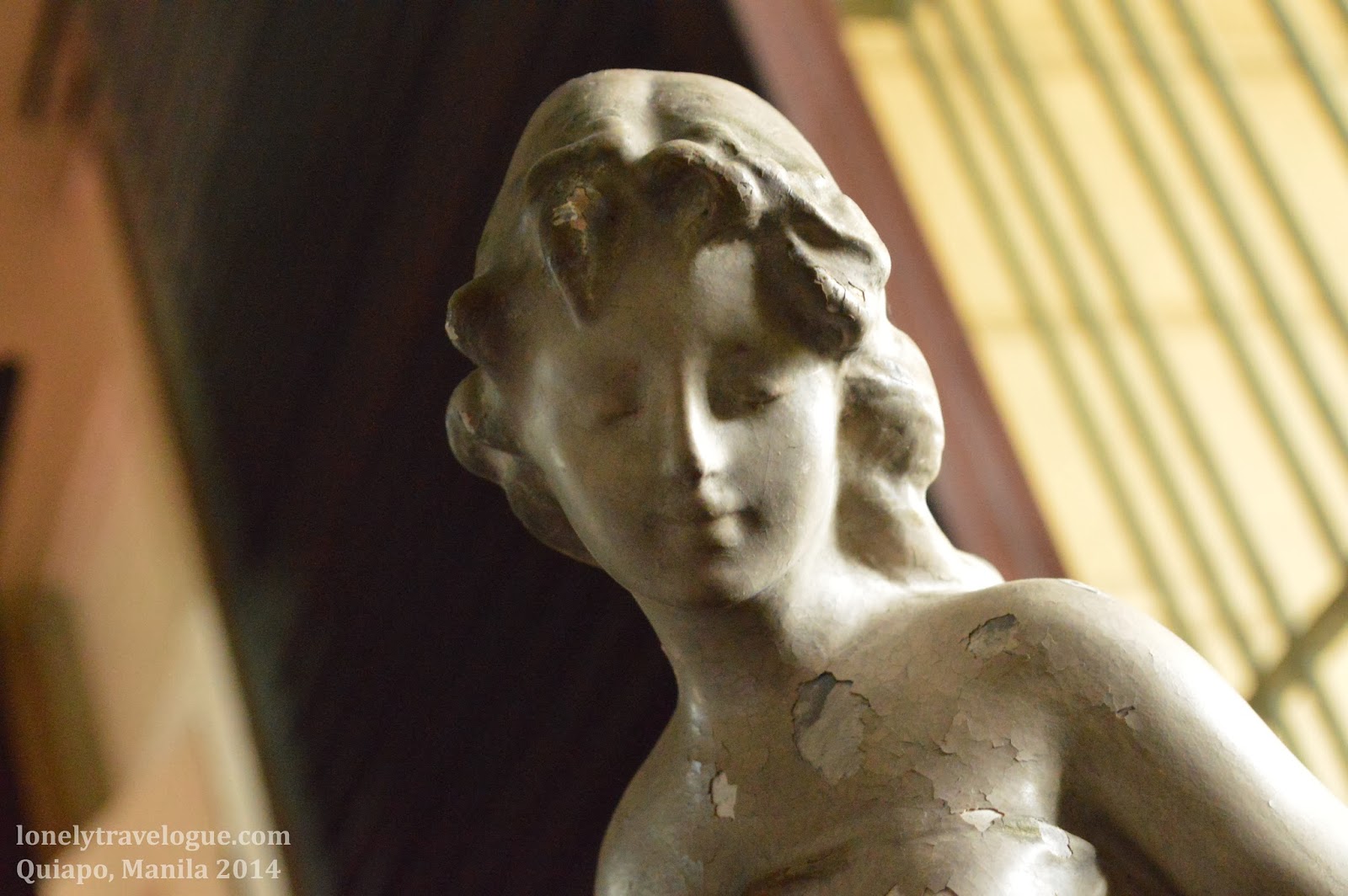 I went to Bahay-Nakpil not just because I wanted to see the house. I went there because I saw an opportunity to volunteer as a tour guide in the house as well as in Quiapo. But the owners were having a meeting thus there was no one to entertain me. Since I visited Corregidor Island its has been my desire to be a tour guide. It something that I will do when I retire early. I wanna share all the stories that I know of every places and structures of our land.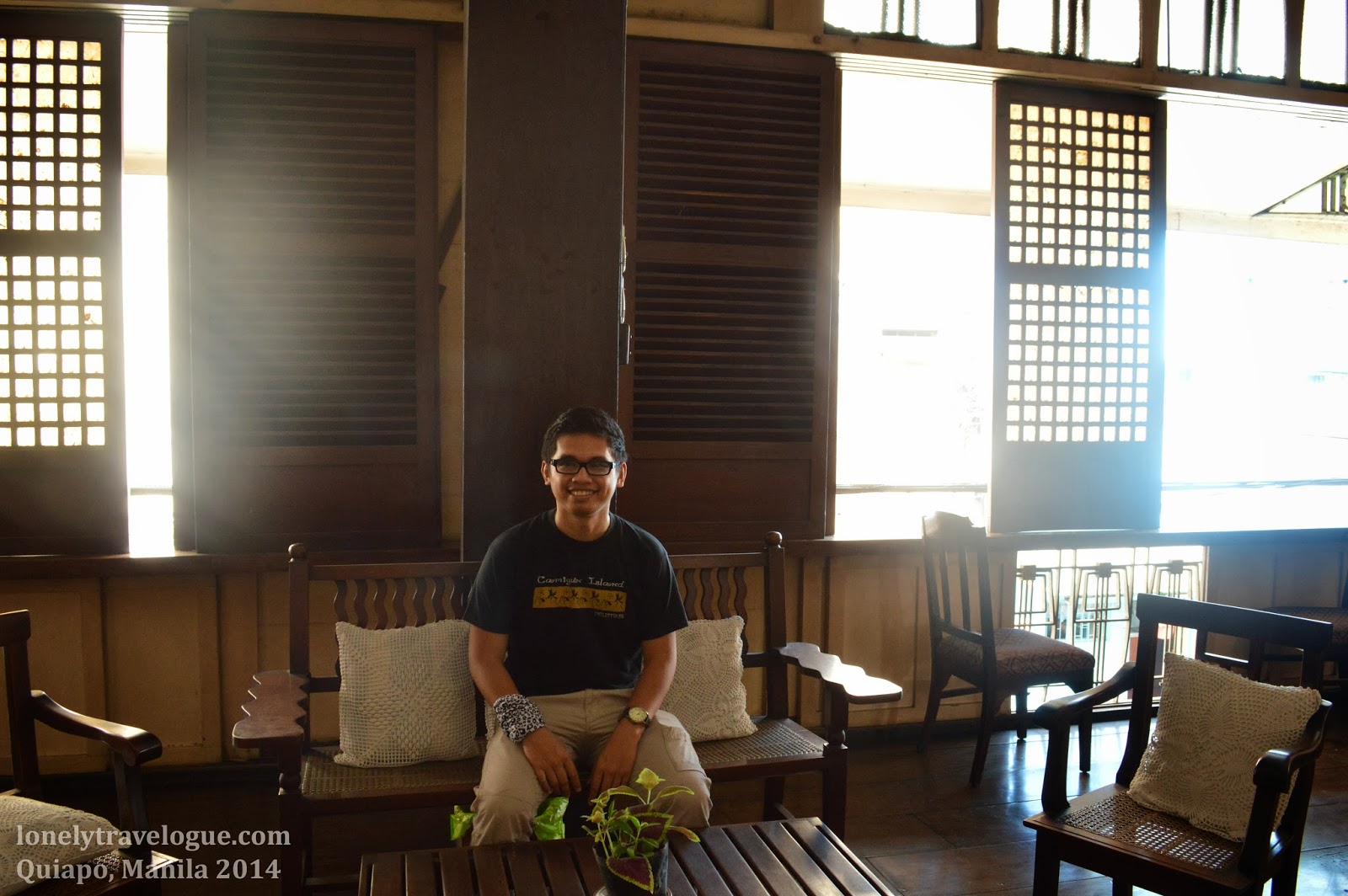 Bahay Nakpil-Bautista is now a museum collecting a minimal amount of Php80 for every visitors.

Old Structures in Quiapo (F.R. Hidalgo St.) The tour guide in Bahay Nakpil-Bautista told me that there are some old buildings along F.R. Hidalgo still standing and battling from decay and urban developments.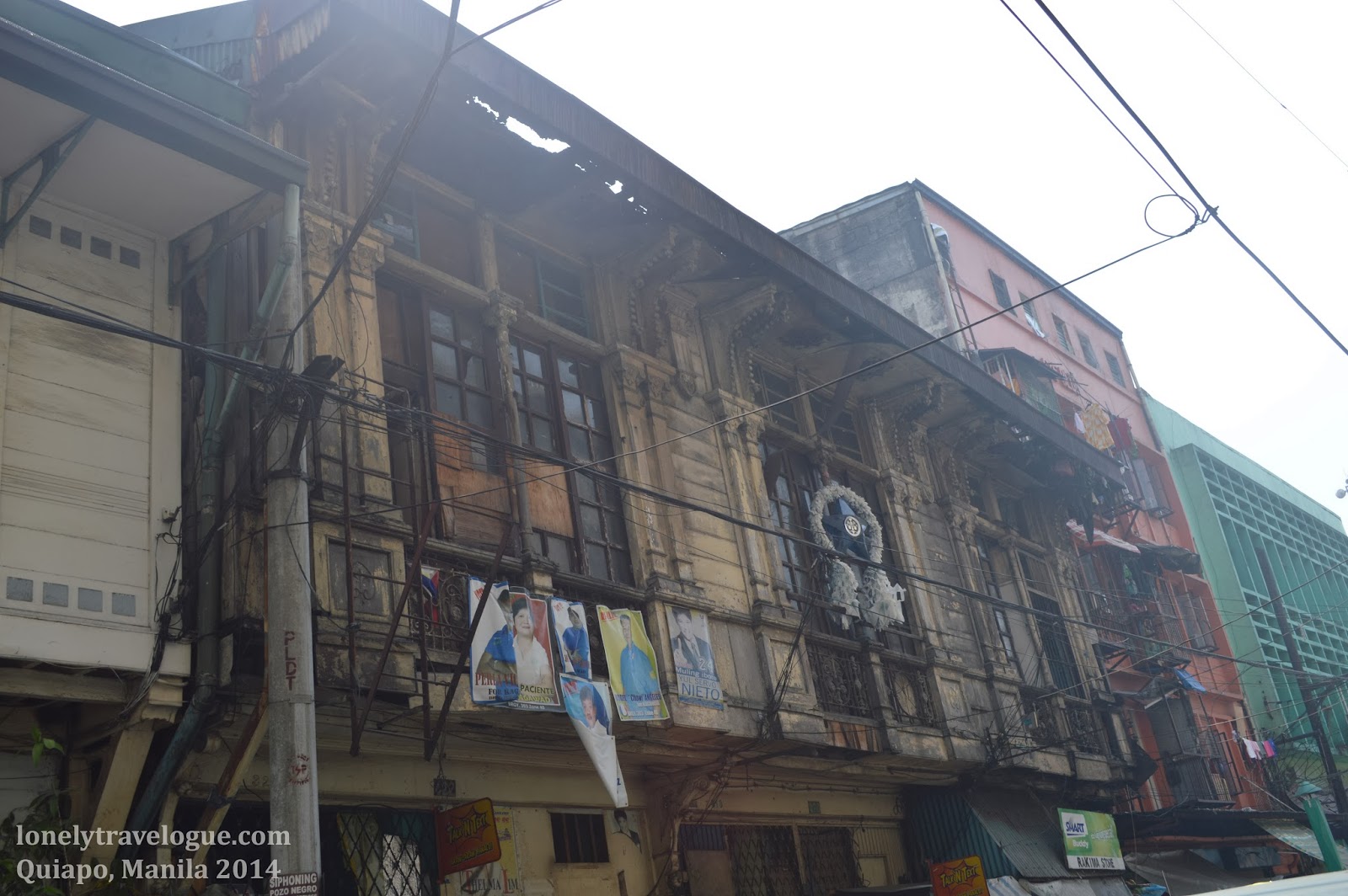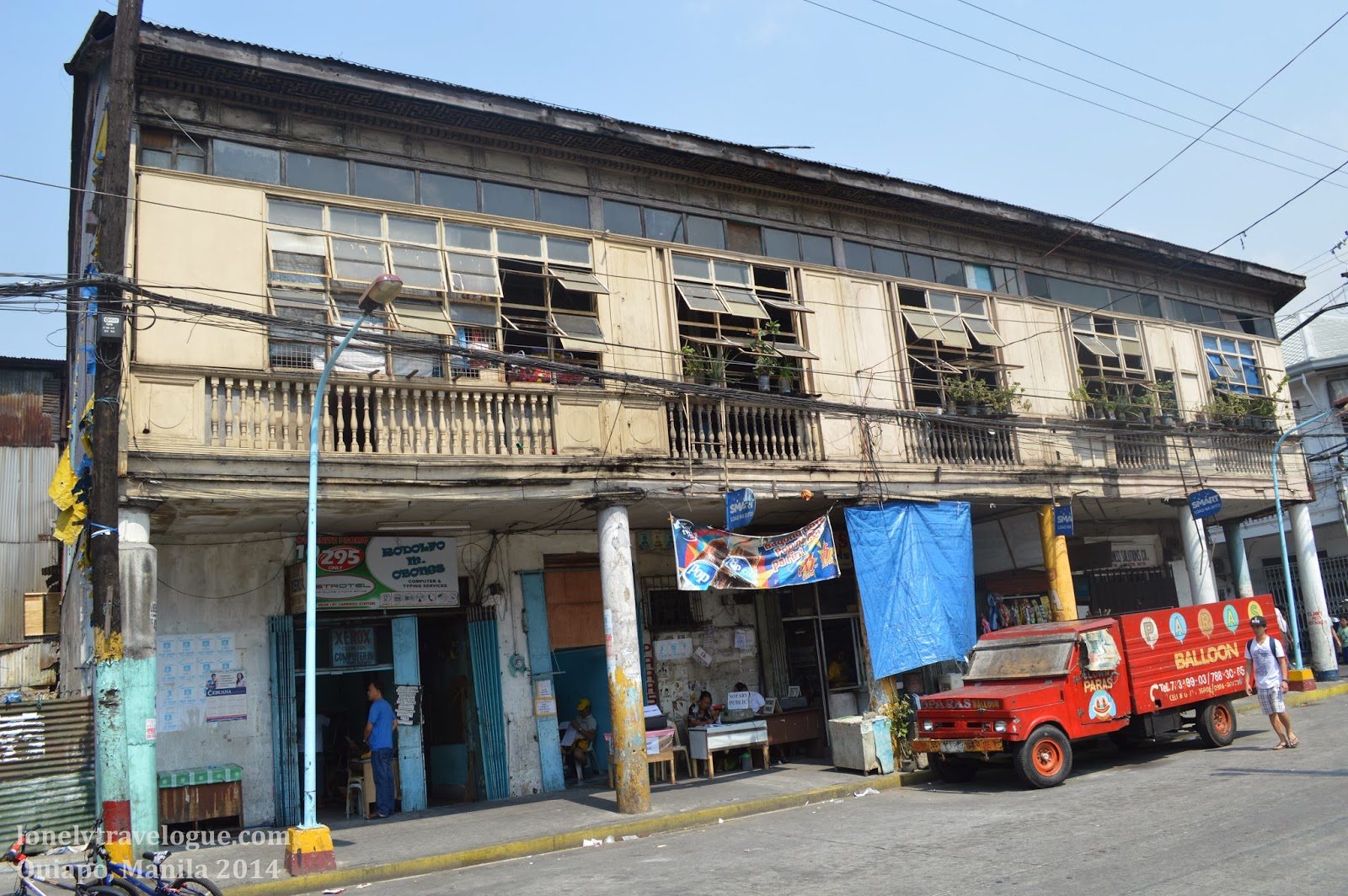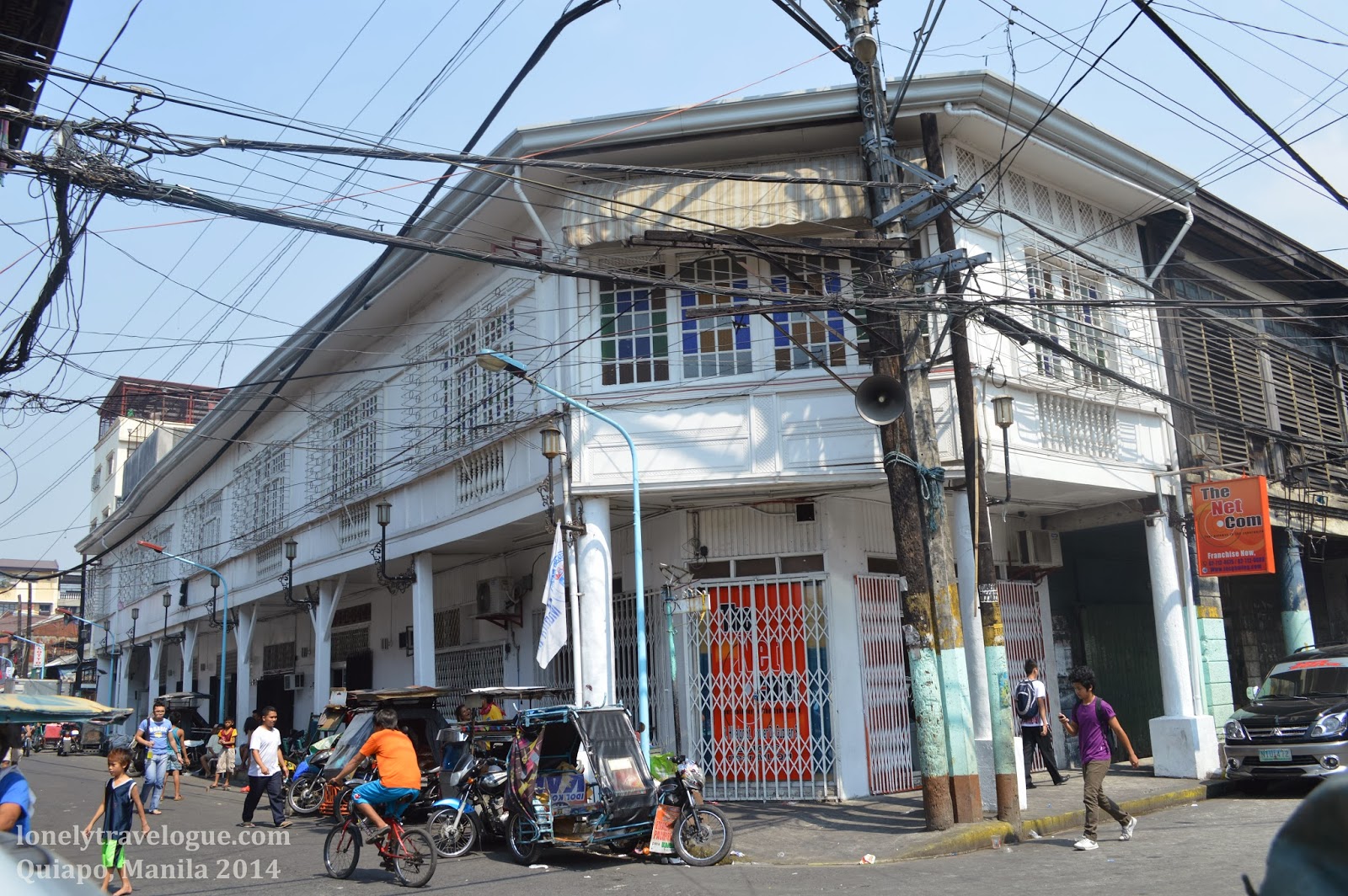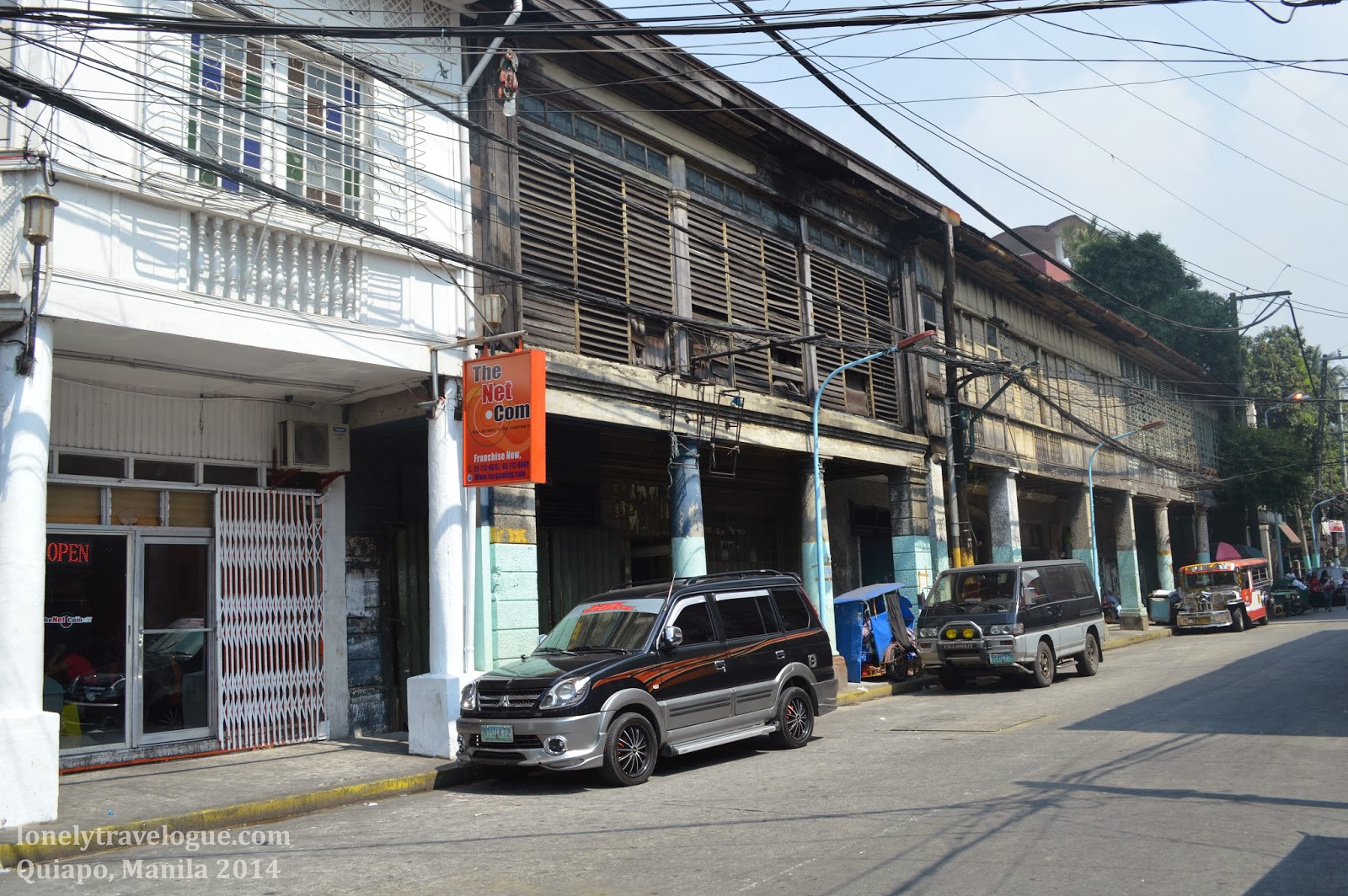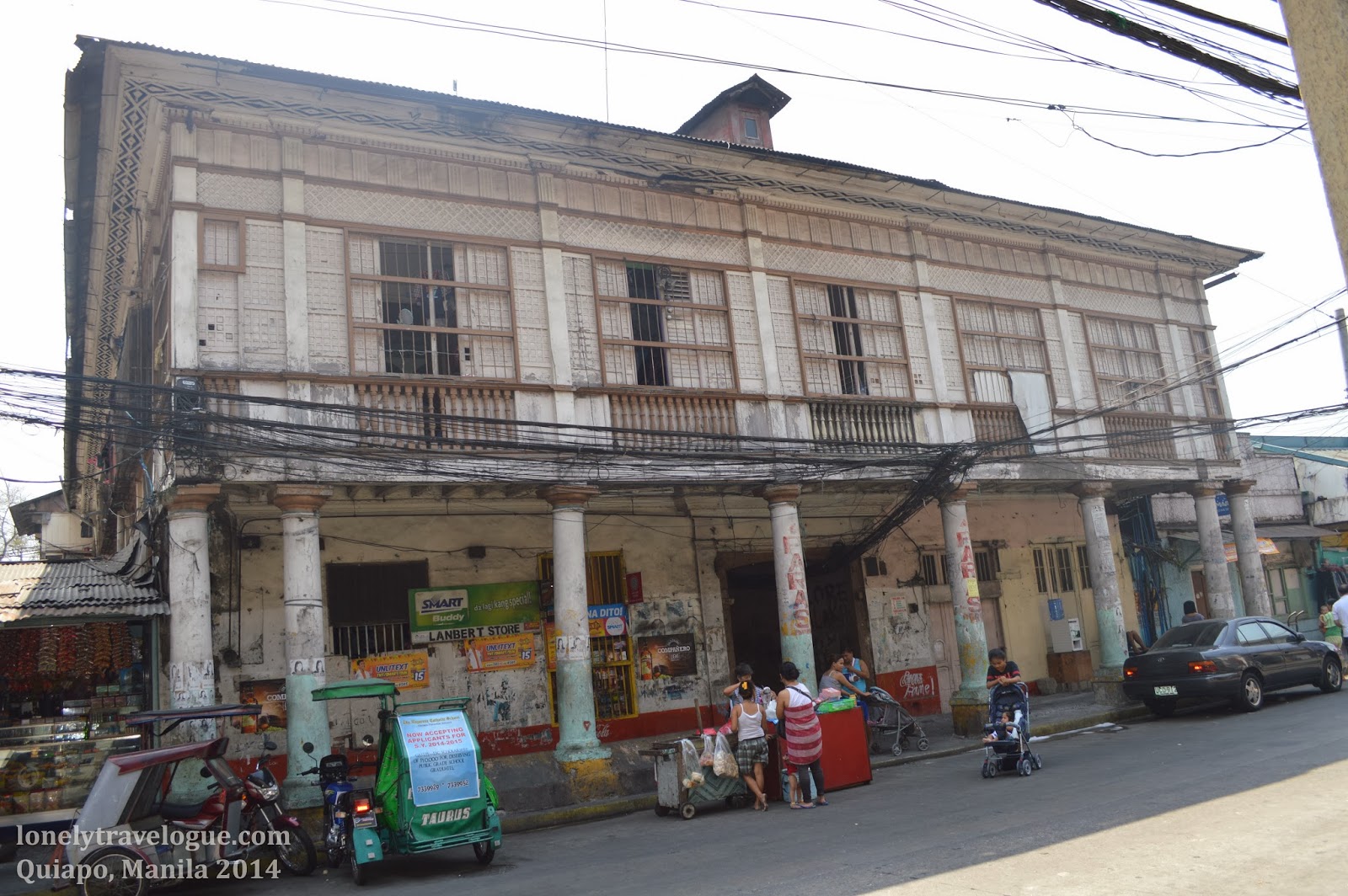 This one breaks my heart because of the potential of the structure. A nicely building being occupied by so many families. I went inside the building and its like a boarding house of 20-30 families with 3 children each. I asked them who owns the building and nobody seems to have a clue. One lady pointed me to the caretaker upstairs but the lady told me that the owners are now in another country and she doesn't know their names. All she knows is, she's not actually sure, the name of the building which is Paterno.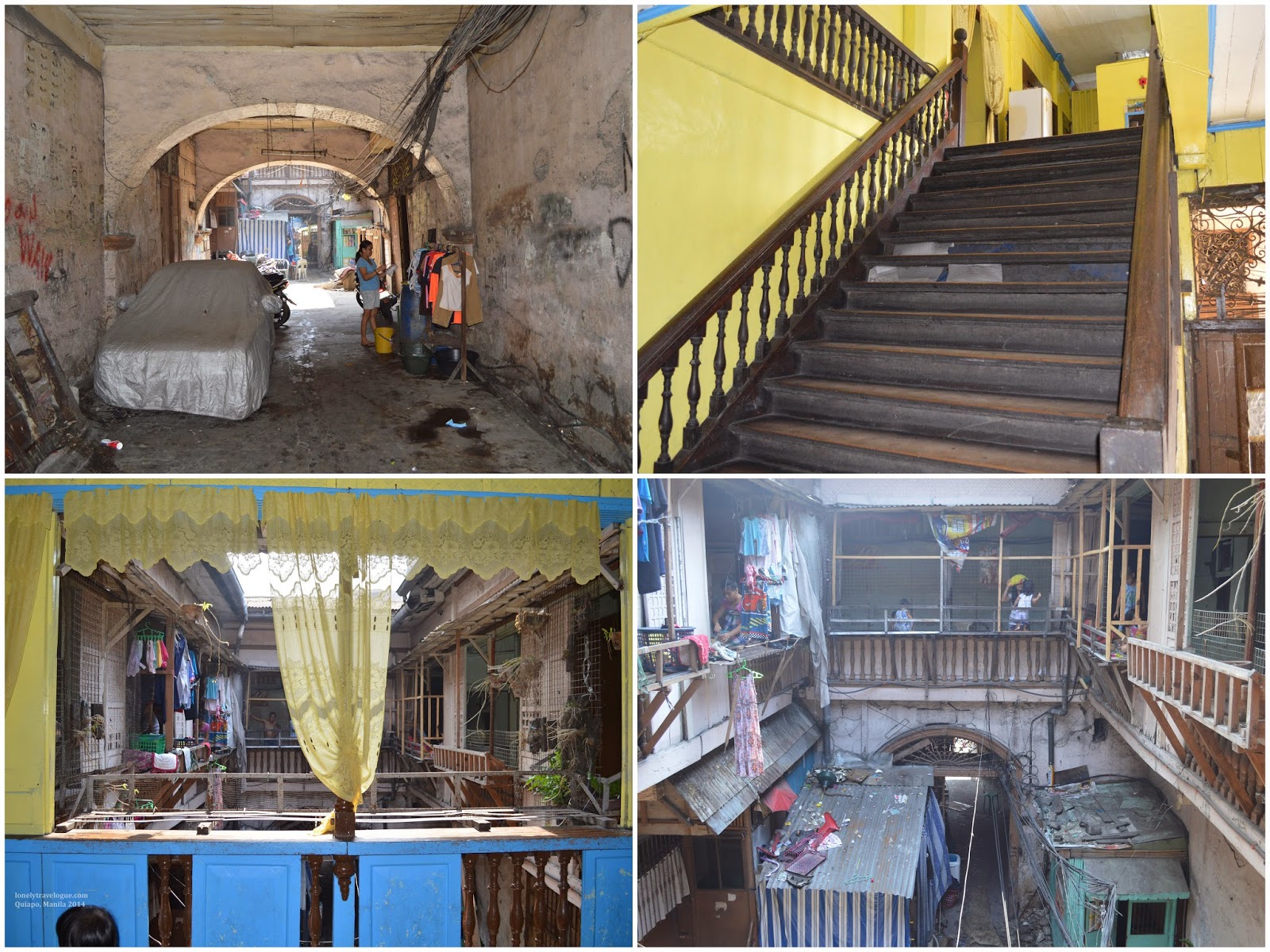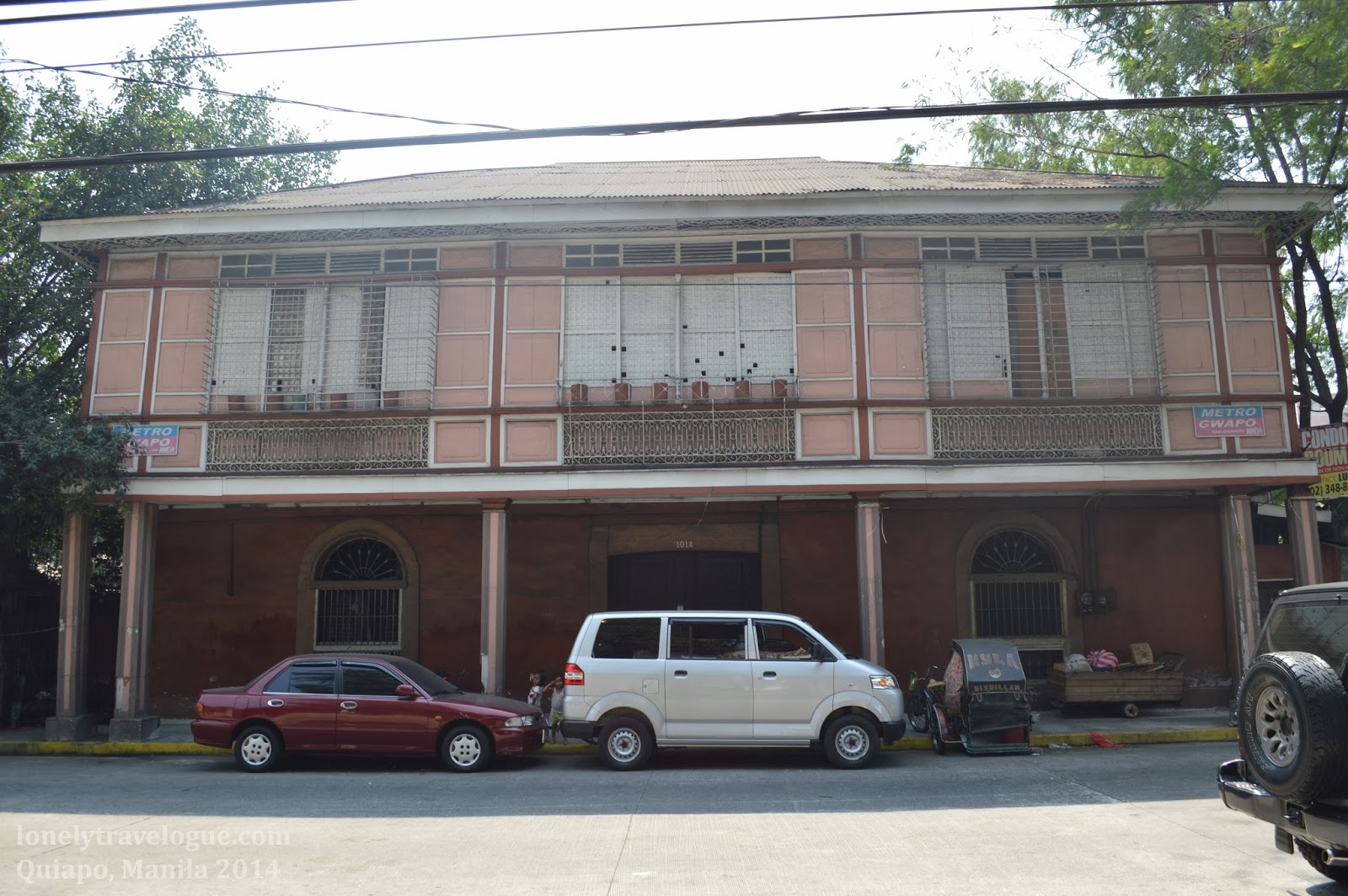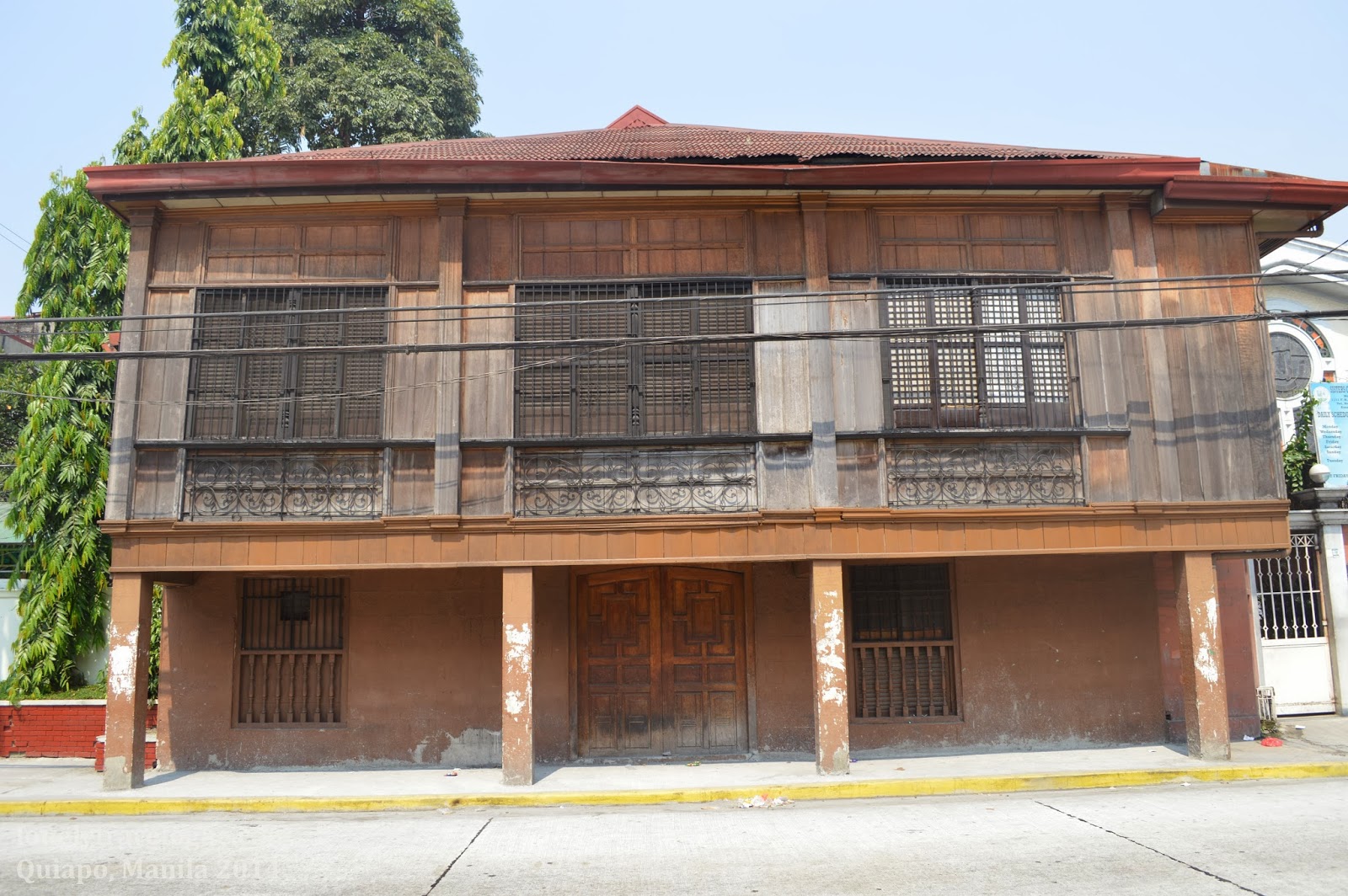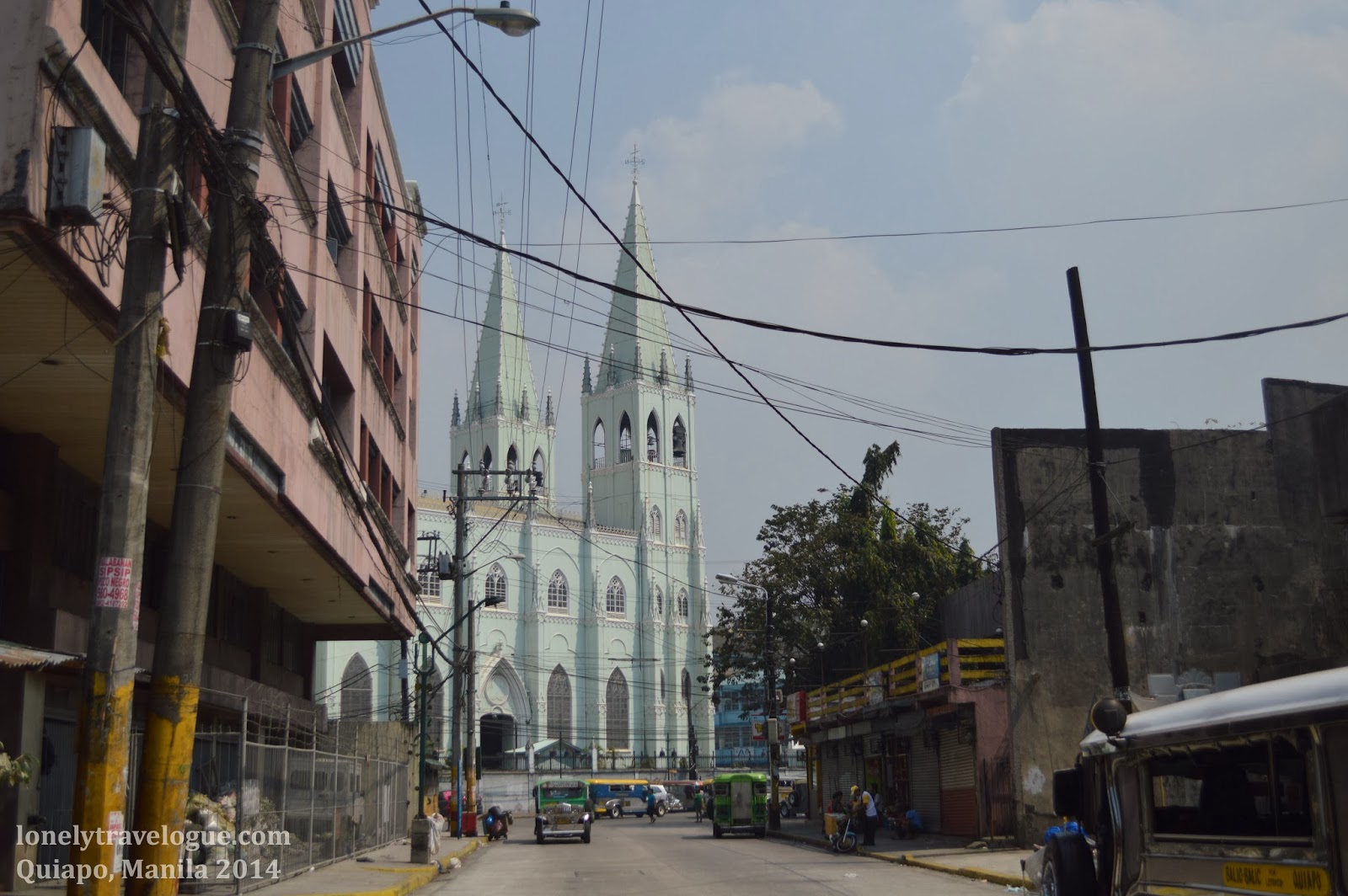 Where to Eat After Your Tour


Globe Chinese Lumpia


Before heading to Bahay Nakpil-Bautista I had some brunch at Globe Building in Raon. I hit this hole in the wall restaurant offering Chinese Lumpia since 1950's.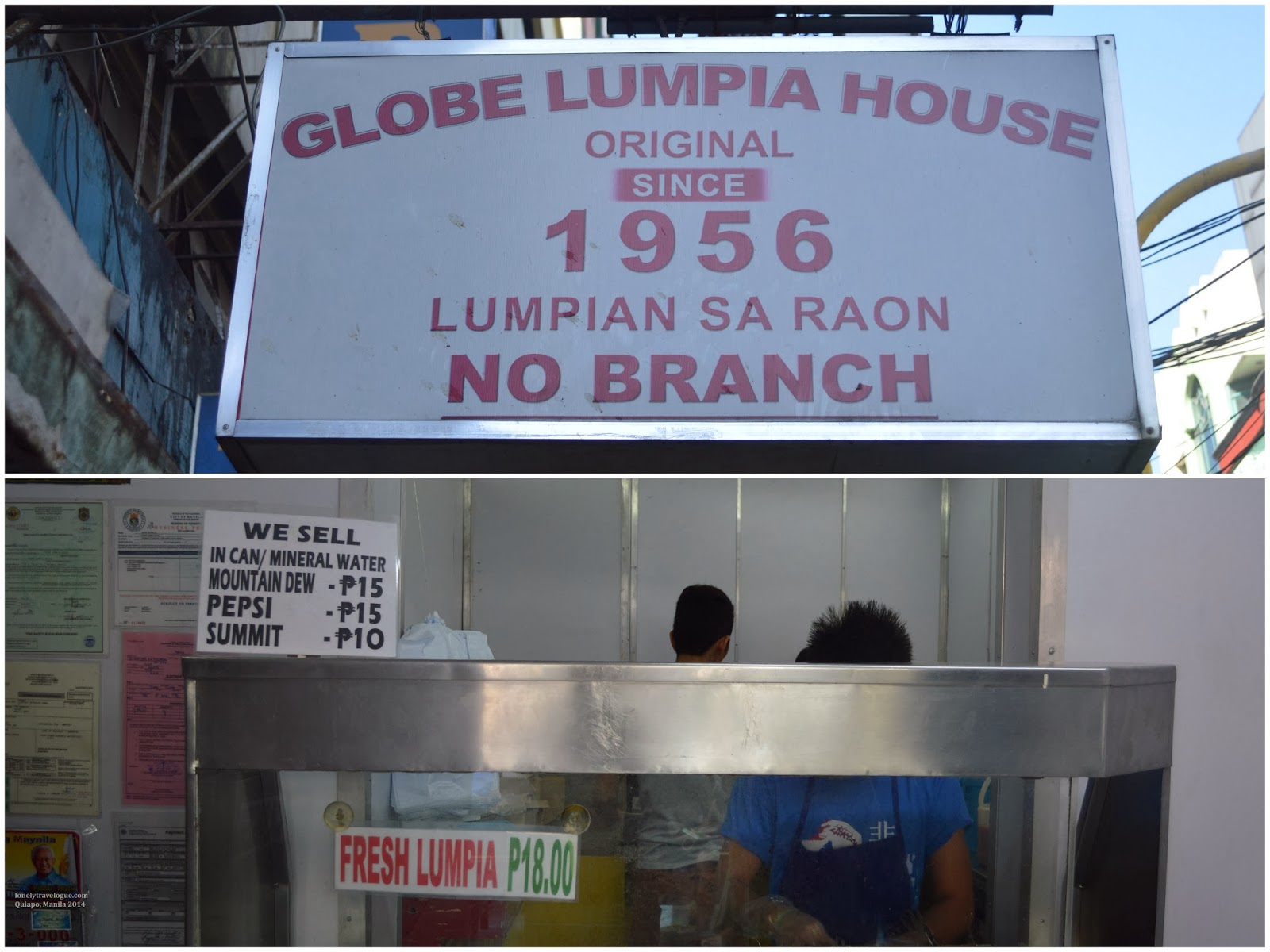 This one is the so far the best Lumpia I have ever tasted. The taste is just perfected by the garlic and the peanut with fresh vegetables. It is best when its hot. One thing with this lumpia is that the wrapper made of flour is not thick thus it doesn't over power the rich flavors of the spices and sauce.

Made by hands, trained by the expert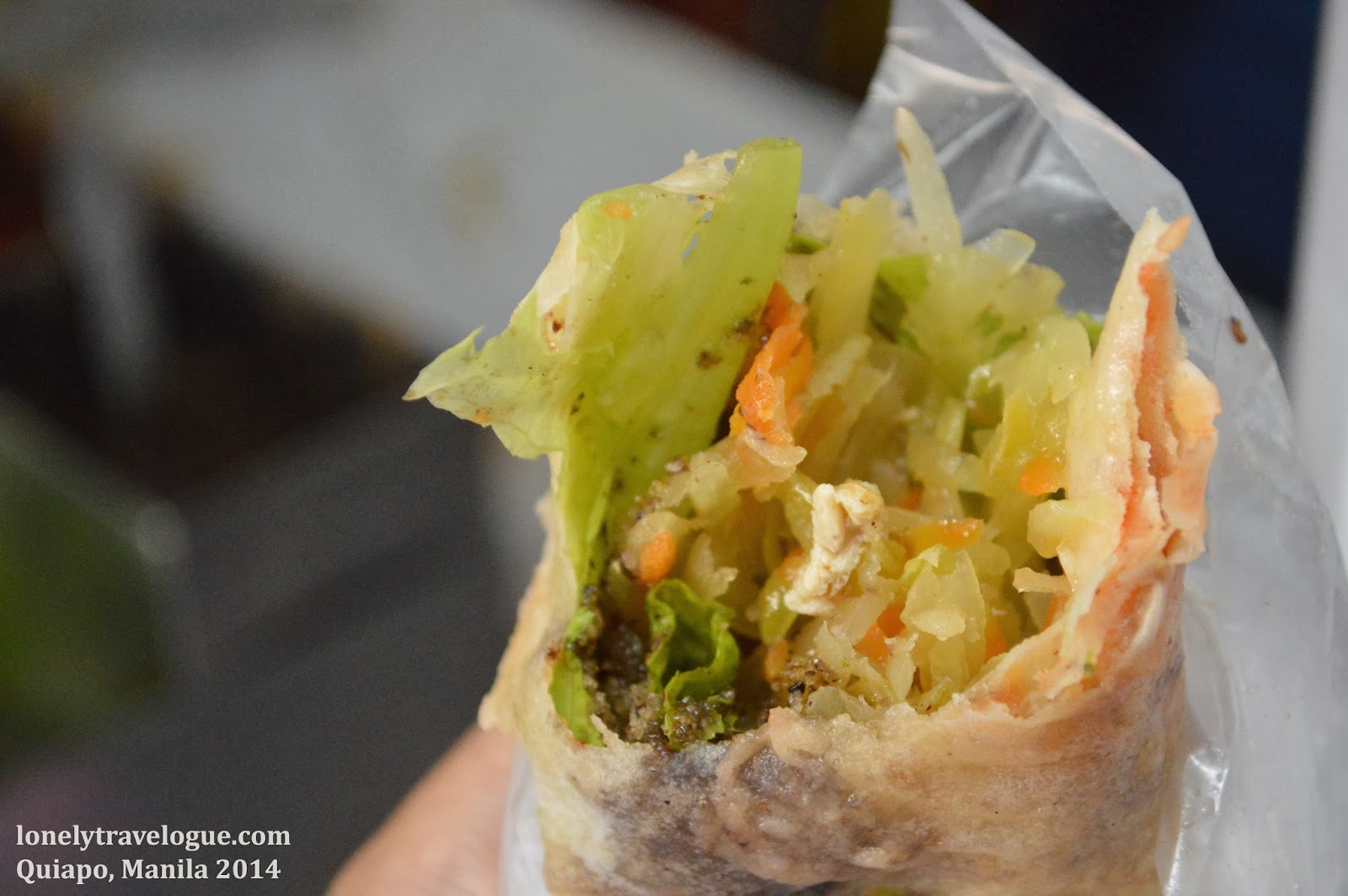 For only Php18 get a good snack before or after you do your thing in Quiapo.

Ma Mon Luk
After walking down the streets of Quiapo I run to another famous restaurant in Quiapo known for its Siopao and Mami. Ma Mon Luk boasts that they originate the famous Mami (Noodles in the Philippines) which most Filipinos loves for breakfast or merienda. Ma Mon Luk is as classic as its history. One should try eating in Ma Mon Luk for experience and to delight on good food.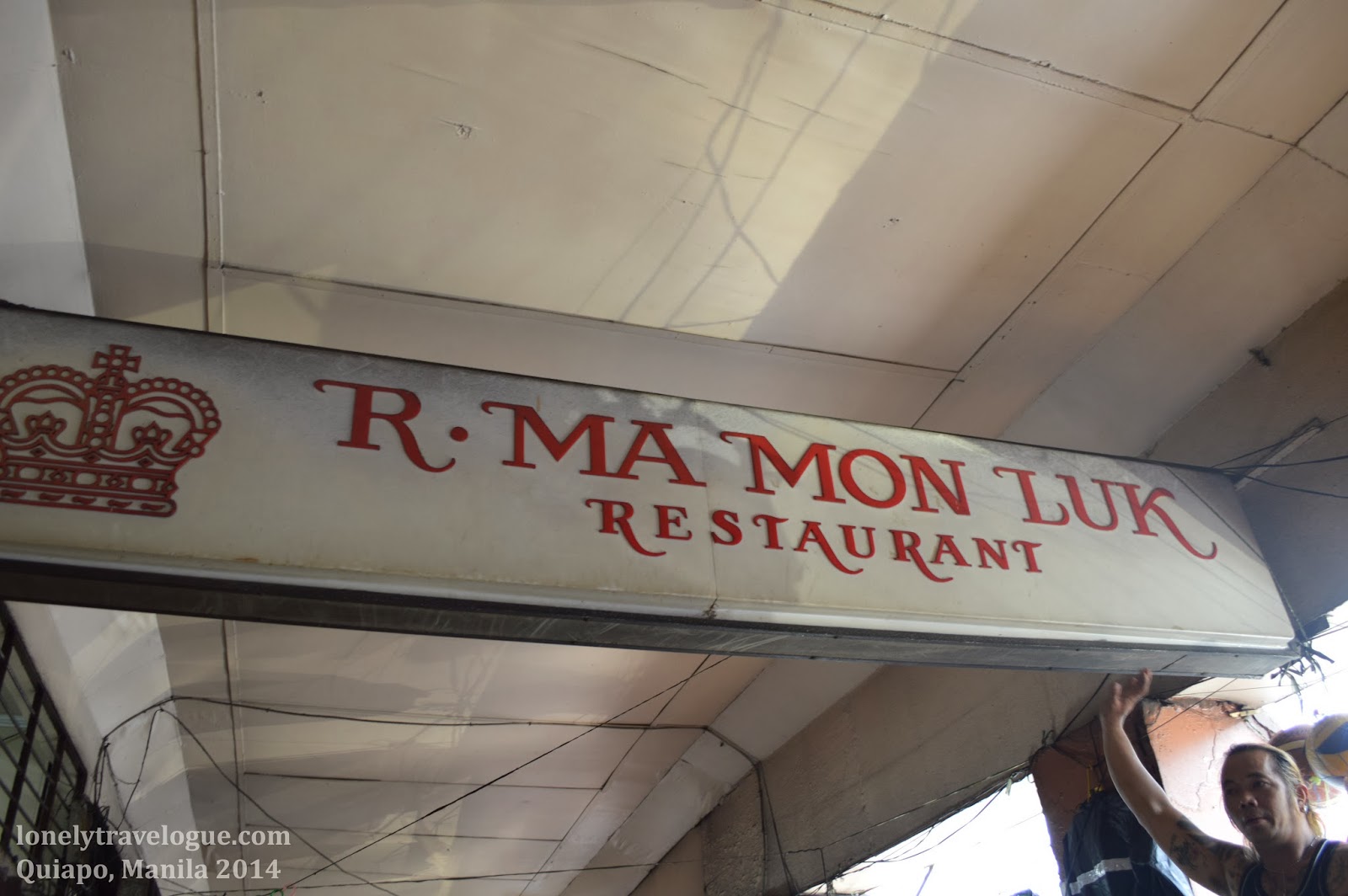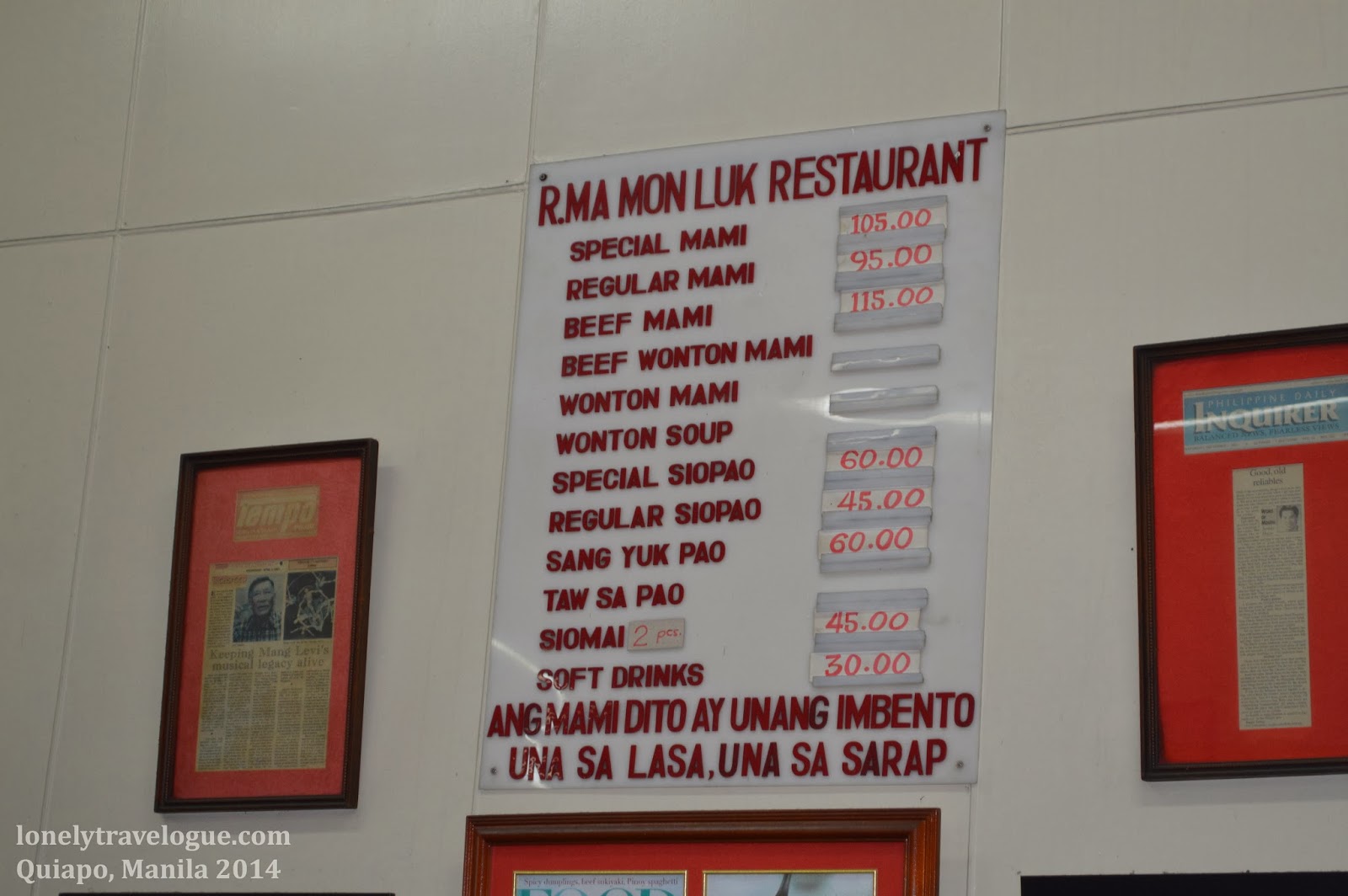 I ordered the Beef Mami and Special Siopao for my lunch. Though the restaurant has slow customer serving – that's typical for restaurant like this – the food would definitely pay for it. The Beef Mami is rich in flavors with tenderly cooked beef and crisp vegetable. One thing that I really like is the noodle they use. It like no other. The tick noodles has a nice texture that you will surely grab another strands. For Php 115.00 a bowl of noodles, it can be shared by two. But for me I can finish two 😉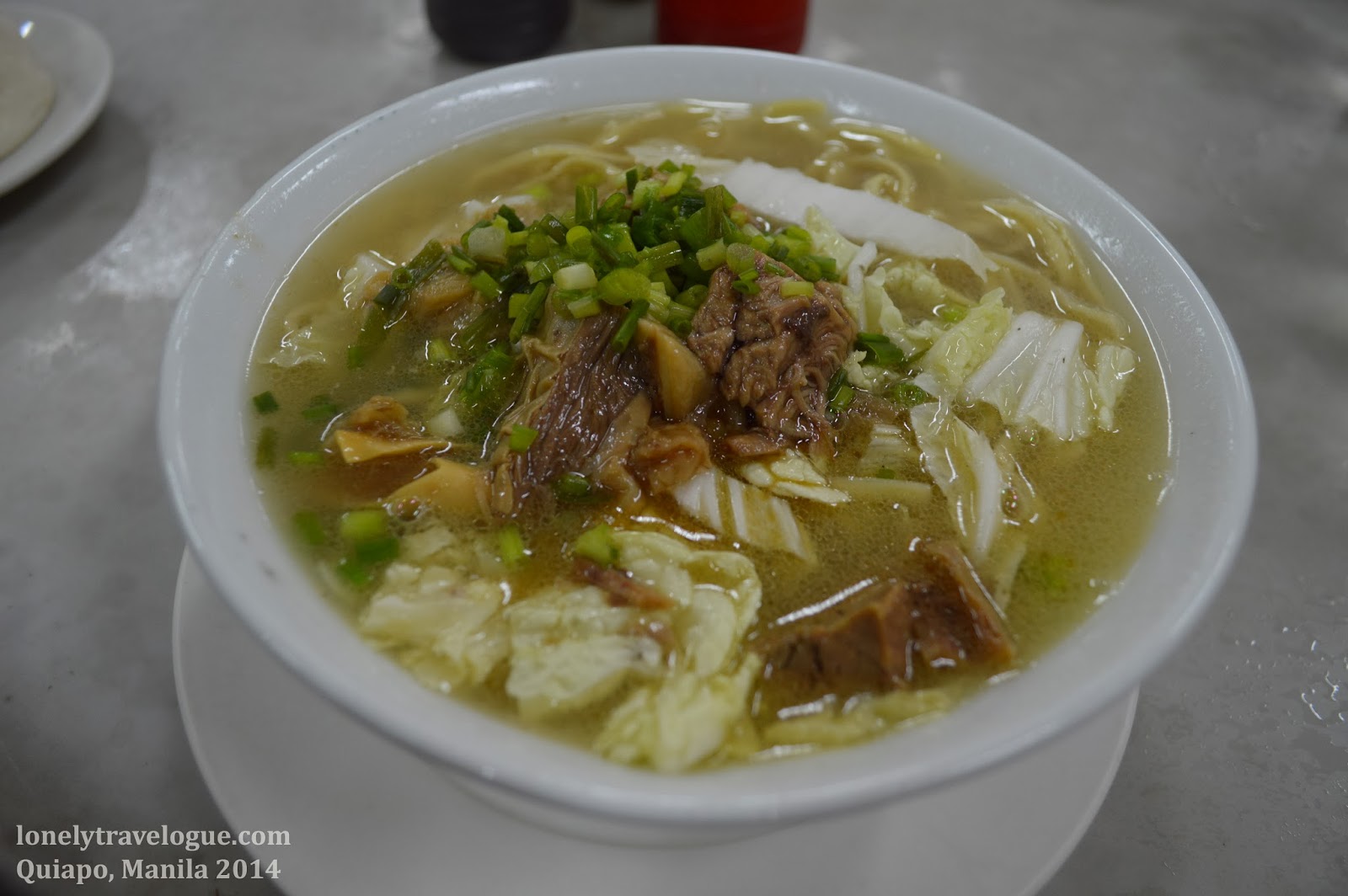 Another must try is the Siopao with meat and special sauce and seasoning inside. Everybody especially the elderly love this siopao. The siopao cost Php 45-60 depending on the type you want.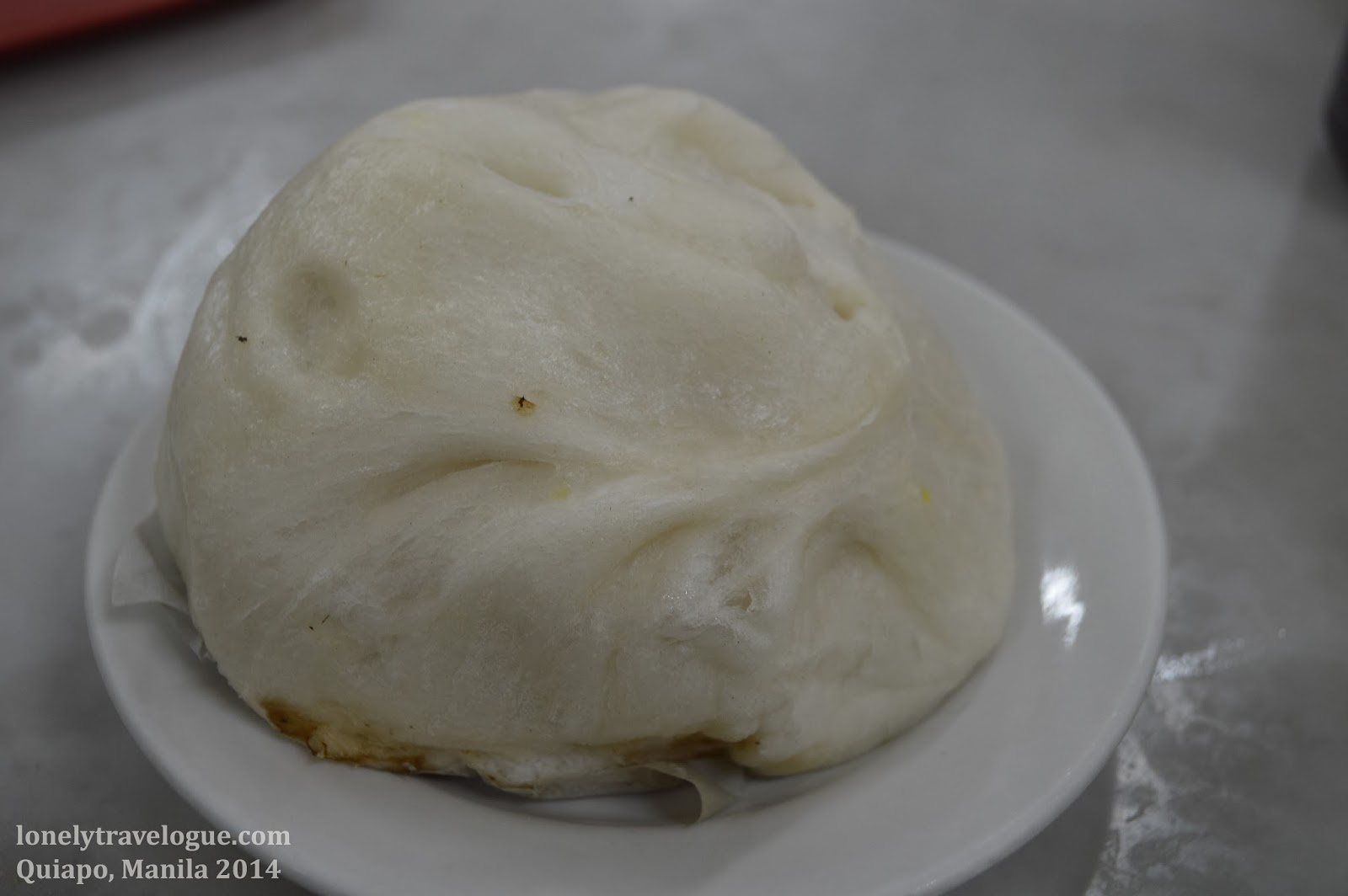 Quiapo is heaven for those who delight in history and culture. I will never get tired of going back whenever my taste buds tells me. If this helps you or inspired you please share this in any Social Media platform or comment here if you wish to ask for more =)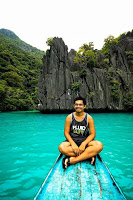 This is the travel blog of Jherson Jaya – banker by profession, adventurer by passion. Everything written here were based on his experiences. The lust of seeing new places thrilled him to explore both the explored and unexplored world. Old and new architecture fanatic; lover of food, both exotic and indulgence; and founds peace in long bus and train rides – that's how he describe his way of traveling.
Follow his adventure by liking his Facebook Page LonelyTravelogue and following him on Twitter and Instagram.