There were times that you need to be pampered because of the week of stressful preparation for company's launch or that nagger "all knowing" boss of yours. It needs to be holistic pampering that deals with you mentally, physically and psychologically. Need not to mention a place where ambiance is the champion and service is the front liner.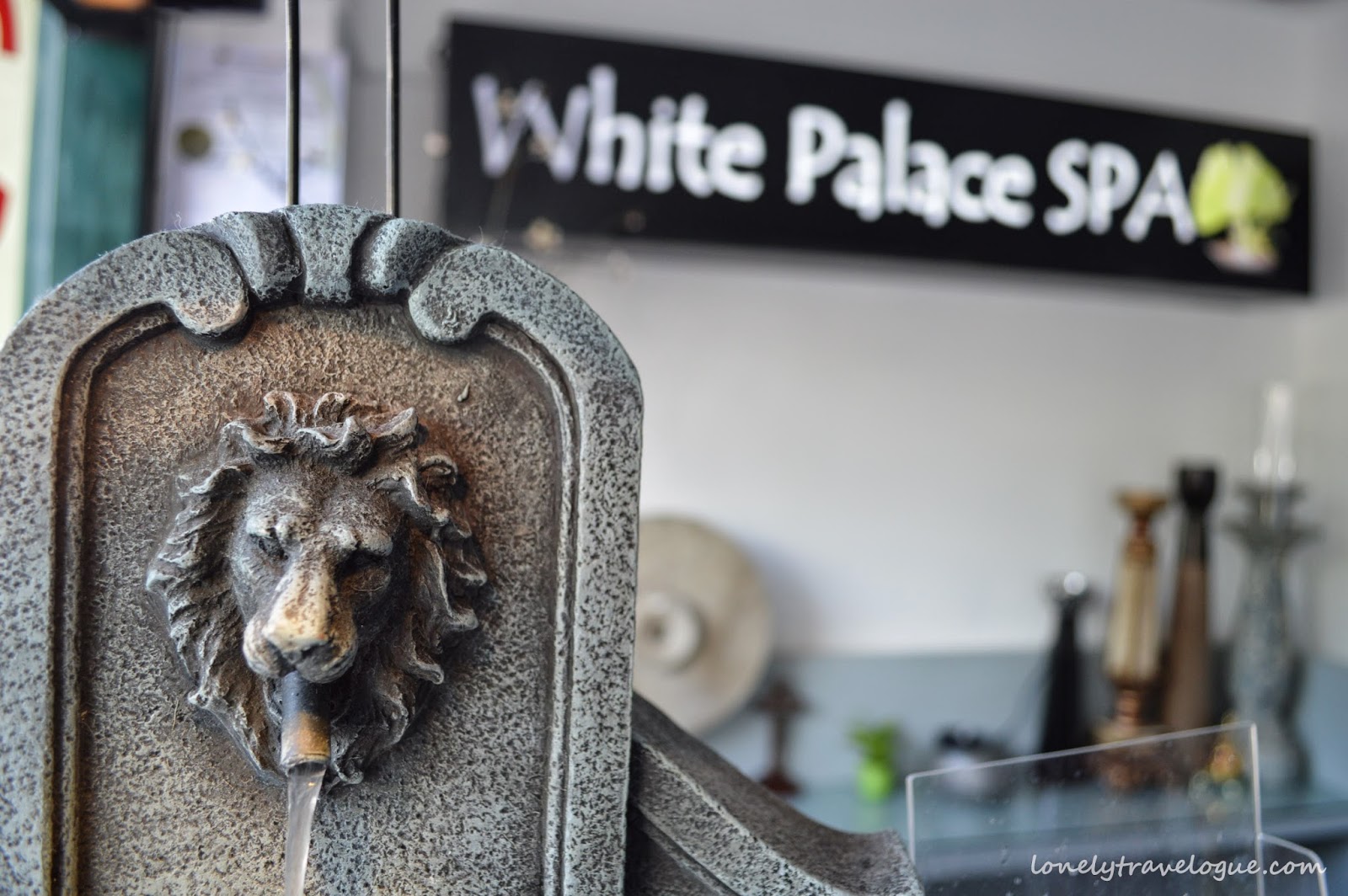 Last week I visited a place in Makati that I would say a perfect place for professional and young professional per se who value holistic well-being and takes time to time-out of busy office schedule. Located in Palanan Makati, White Palace Spa is the best budget spa I have ever tried so far.
Ambiance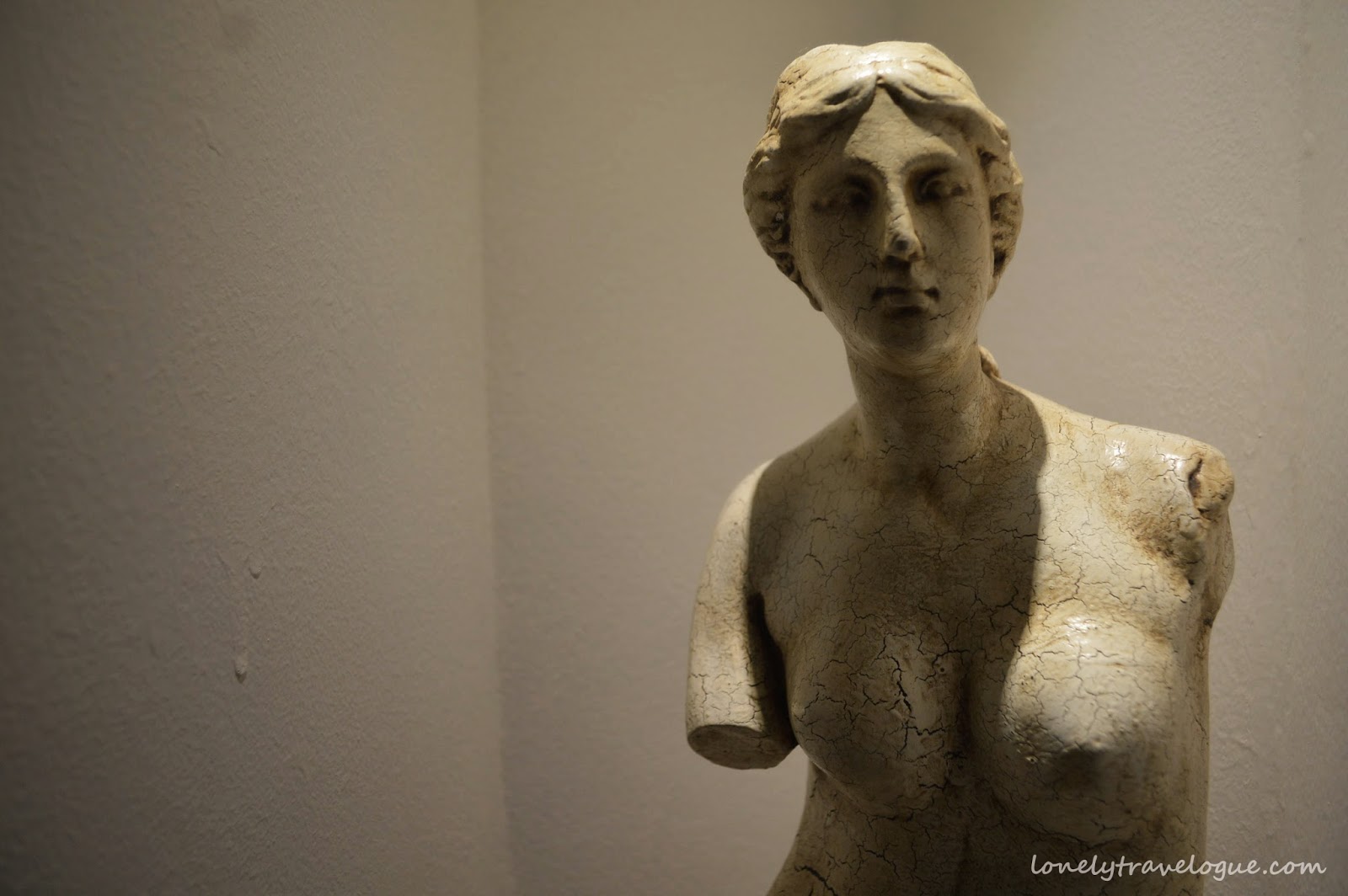 I love the smell of a spa. In every massage clinic that I visit, I look forward to a fresh and relaxing smell. White Palace Spa I would say fits perfect to my taste. Not only I love the scent of each room, I admire how they designed the spa like a boutique hotel inspired by Greco-Roman theme. Every piece of furniture is elegant with perfect lighting and positioning. This is an added factor of a spa, seeing beautiful piece while relaxing your body to the power of human hand.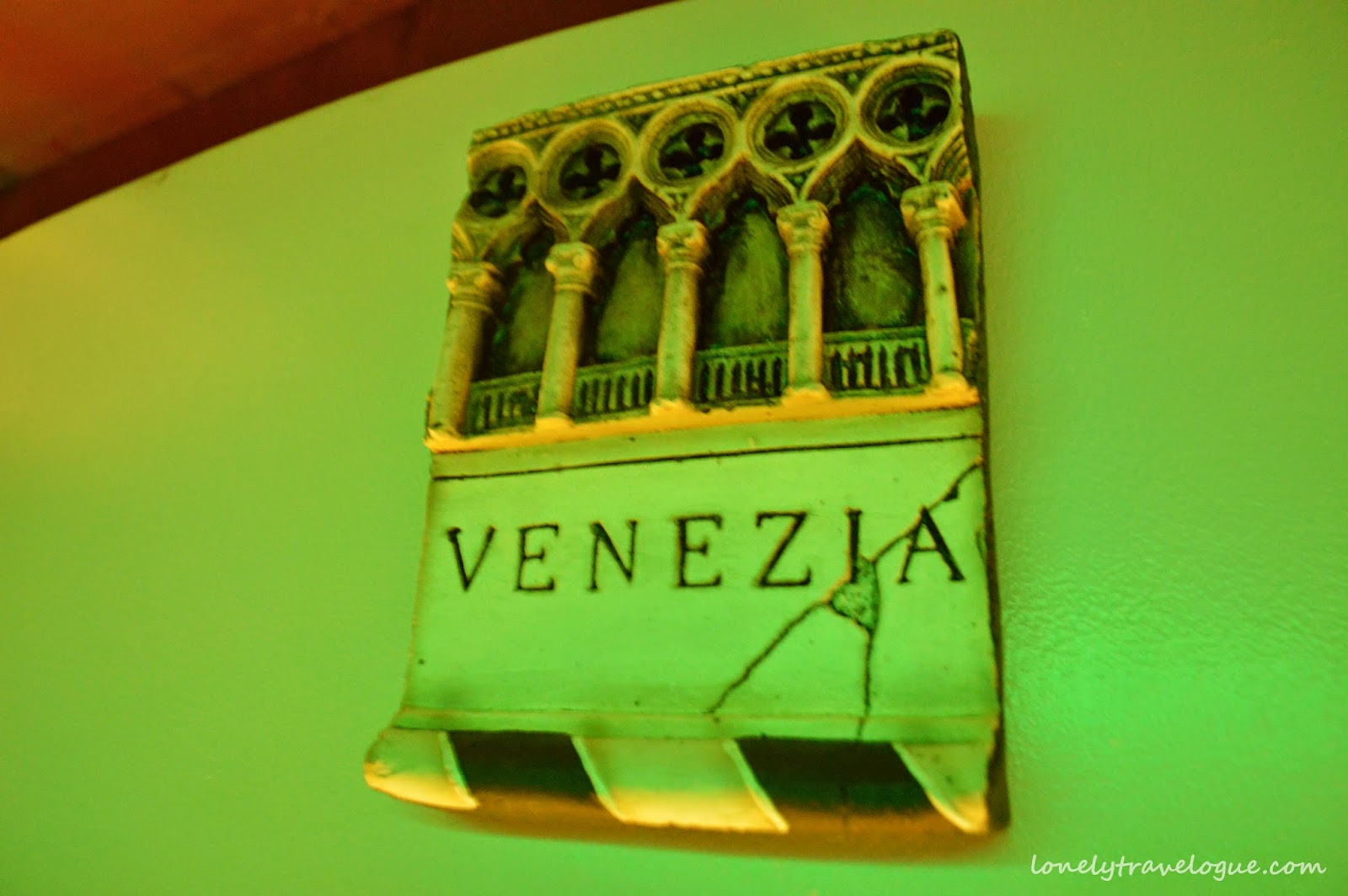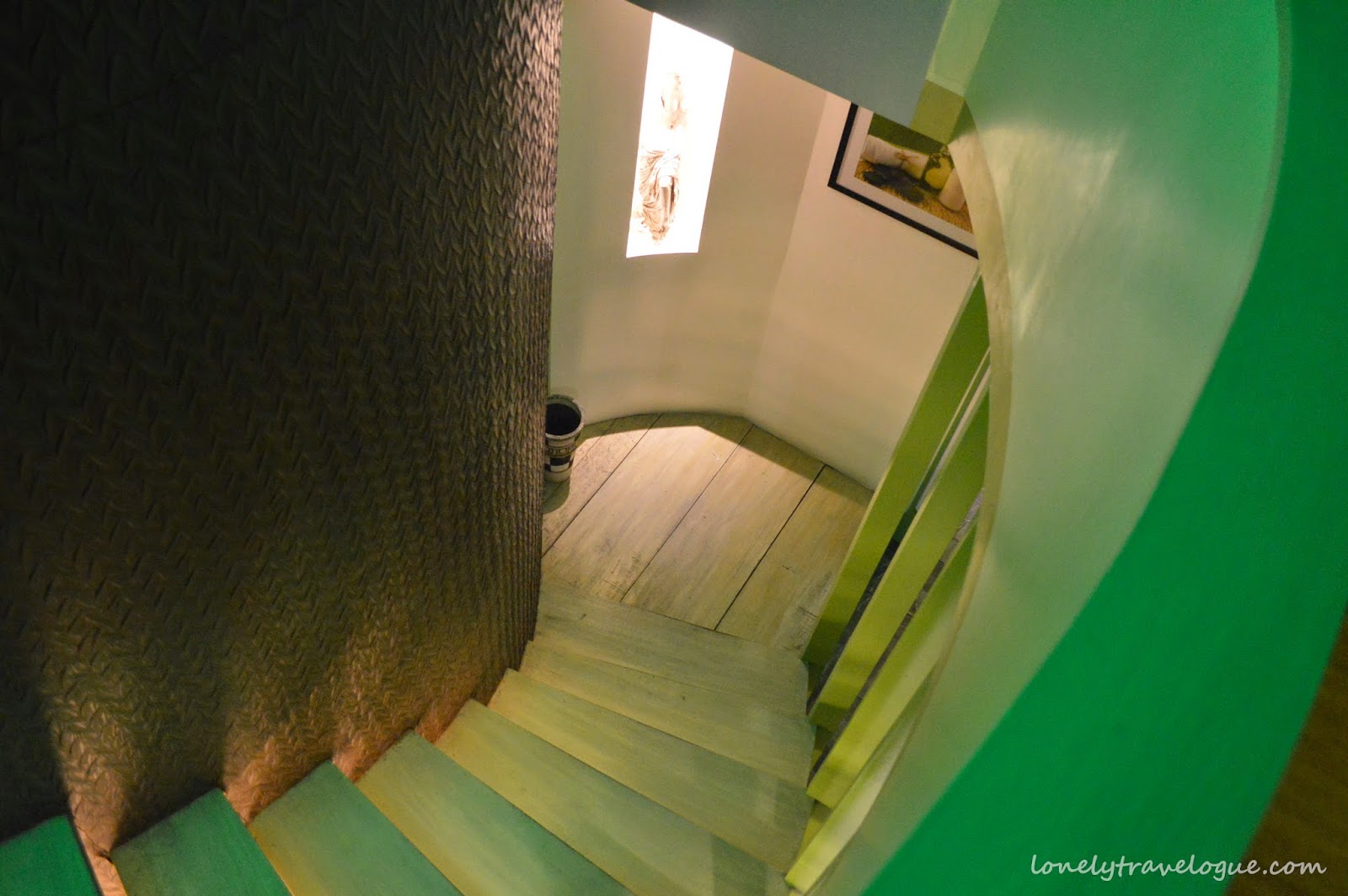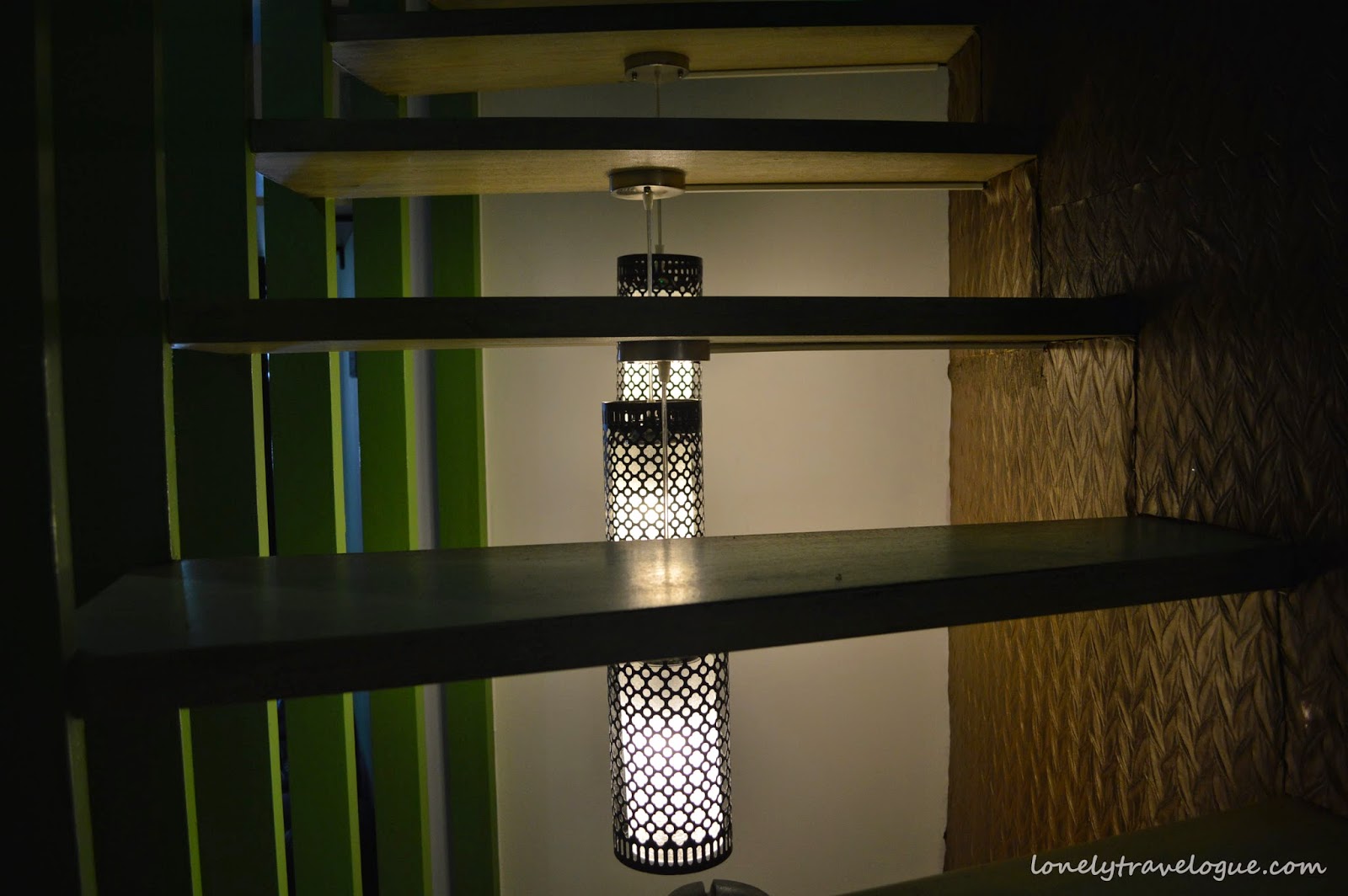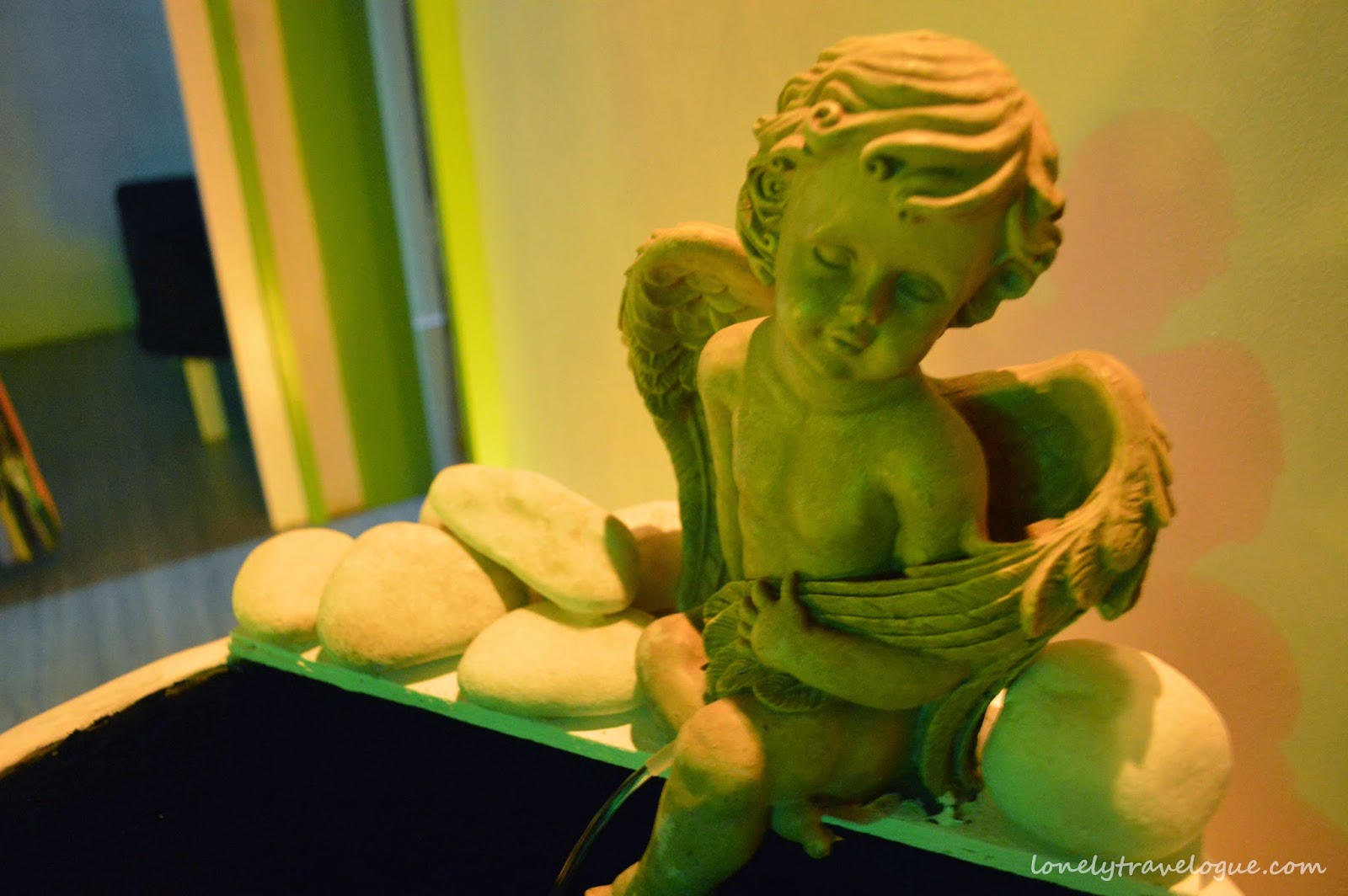 Service White Palace Spa keeps a pool of talented masseur and masseuse. All of them are professionally trained internally and externally. I like how professional they treat clients with down to earth attitude yet friendly and accommodating.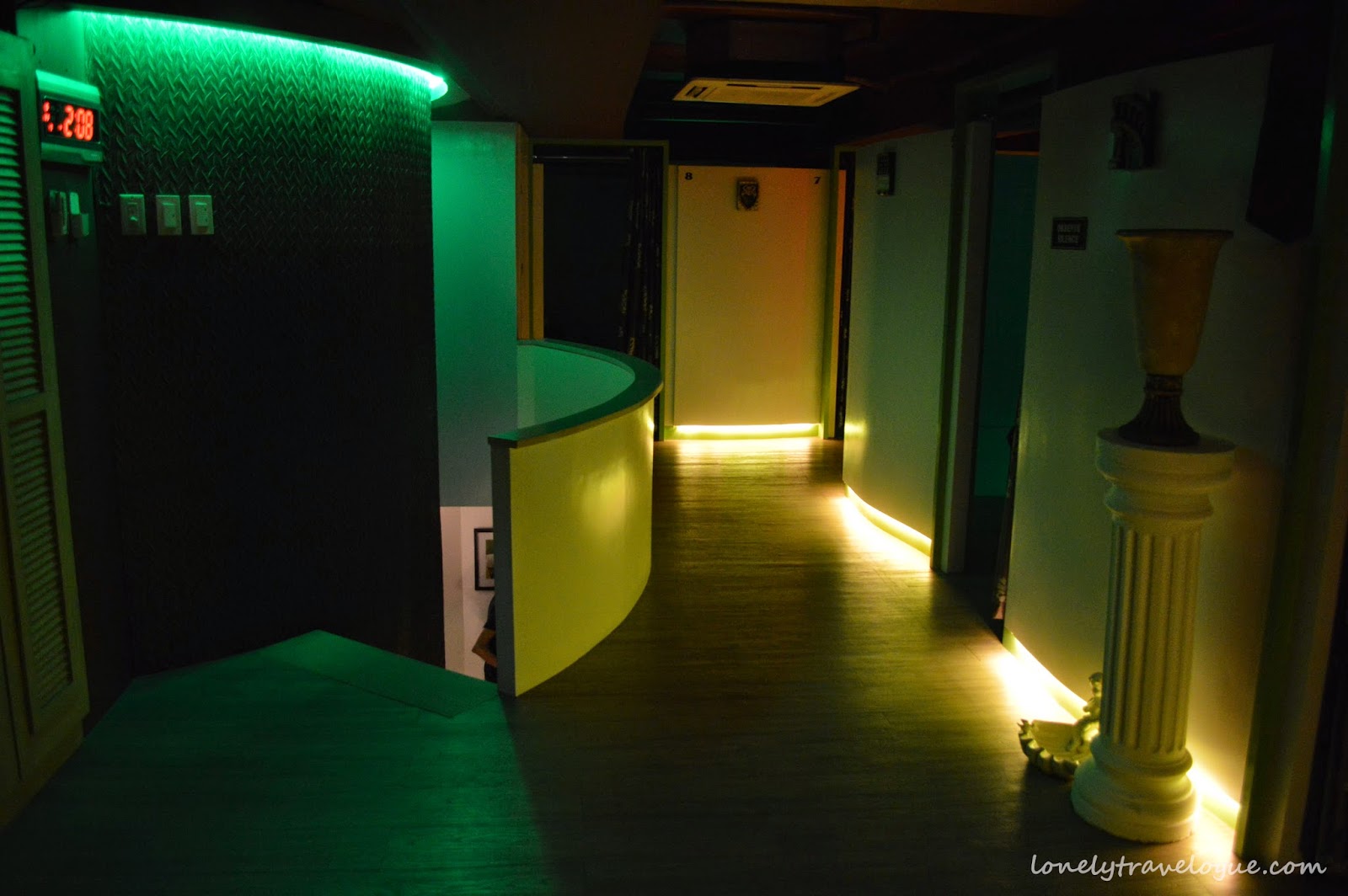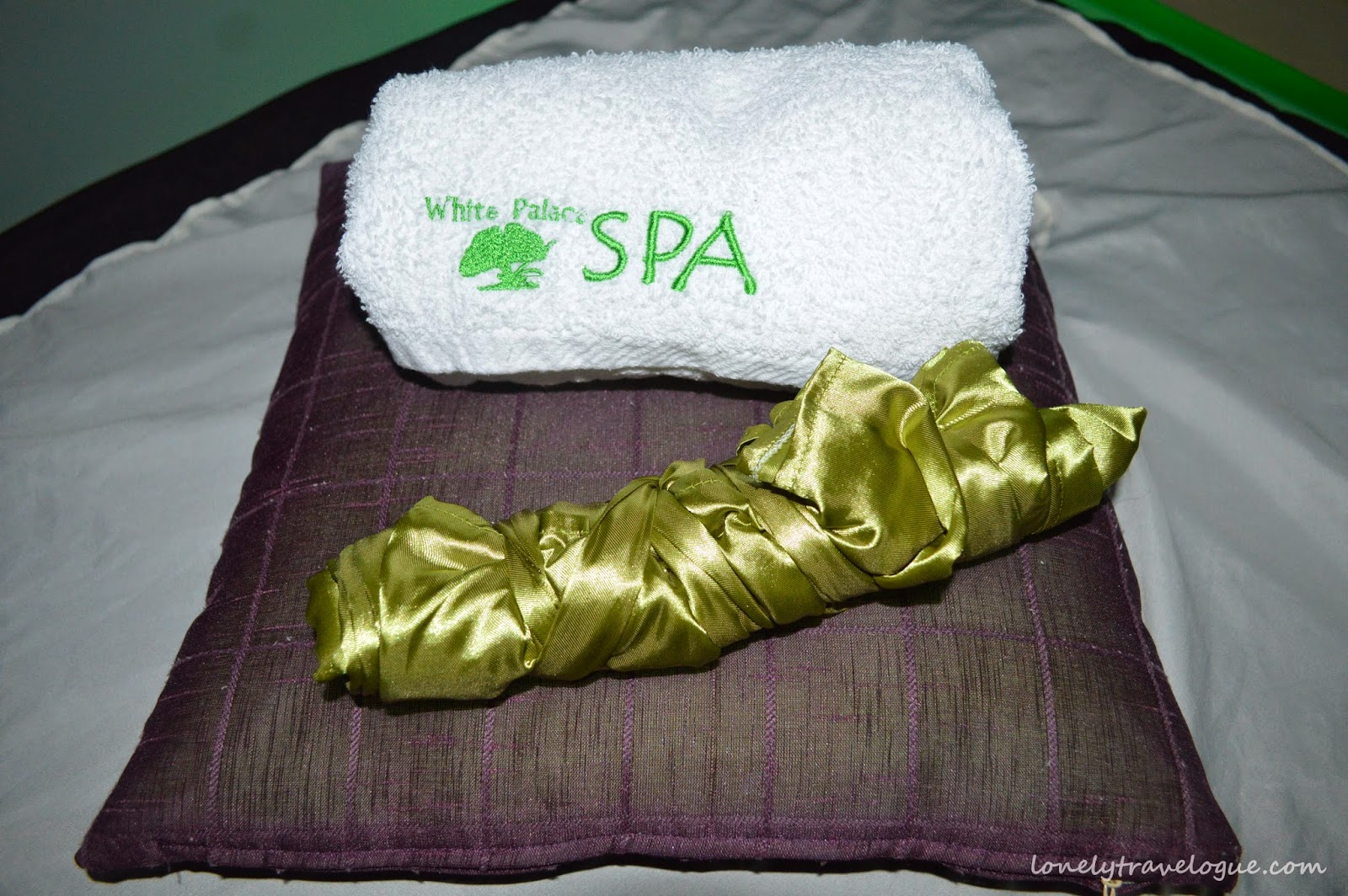 When I visited White Palace Spa I tried their White Palace Signature with Hot Pack as recommended by the owner. I didn't regret it. It was superb. Maybe it's the style of massage or the way the masseuse strokes every joints and muscles of my tired body. But I guess both! The combination of Thai, Swedish, Shiatsu and Pinoy Massage was the best I have tried so far! Well its not White Palace Signature for nothing.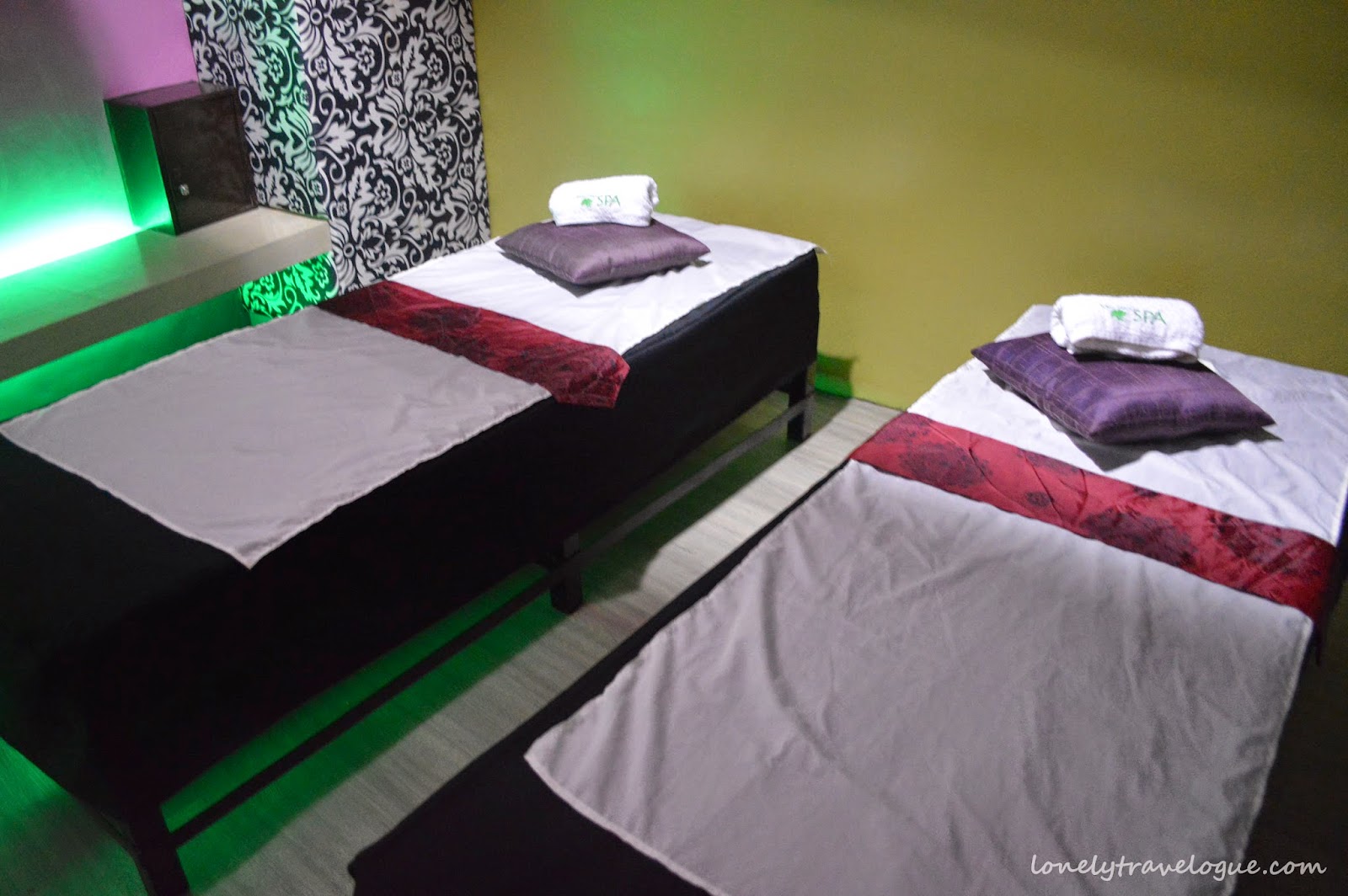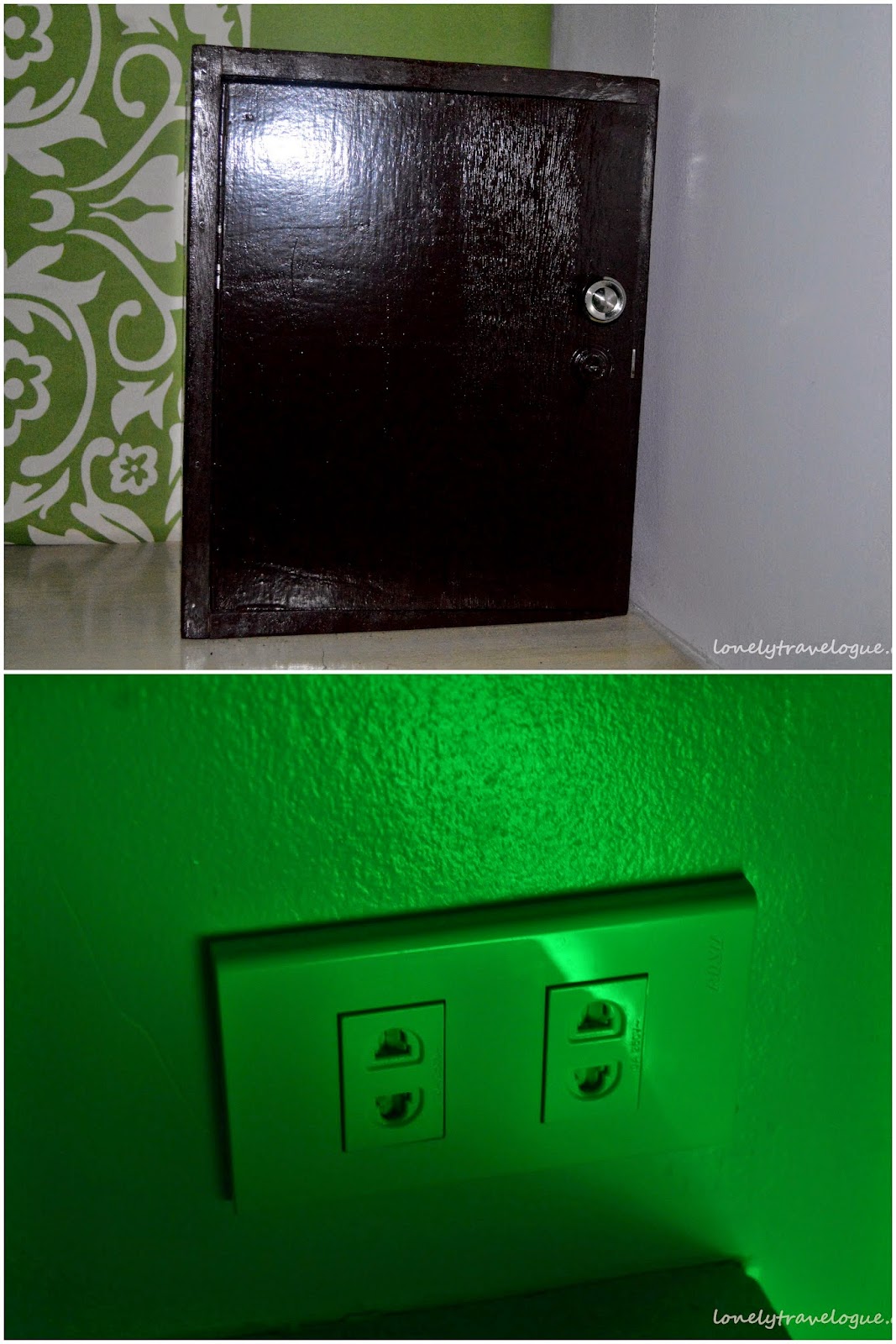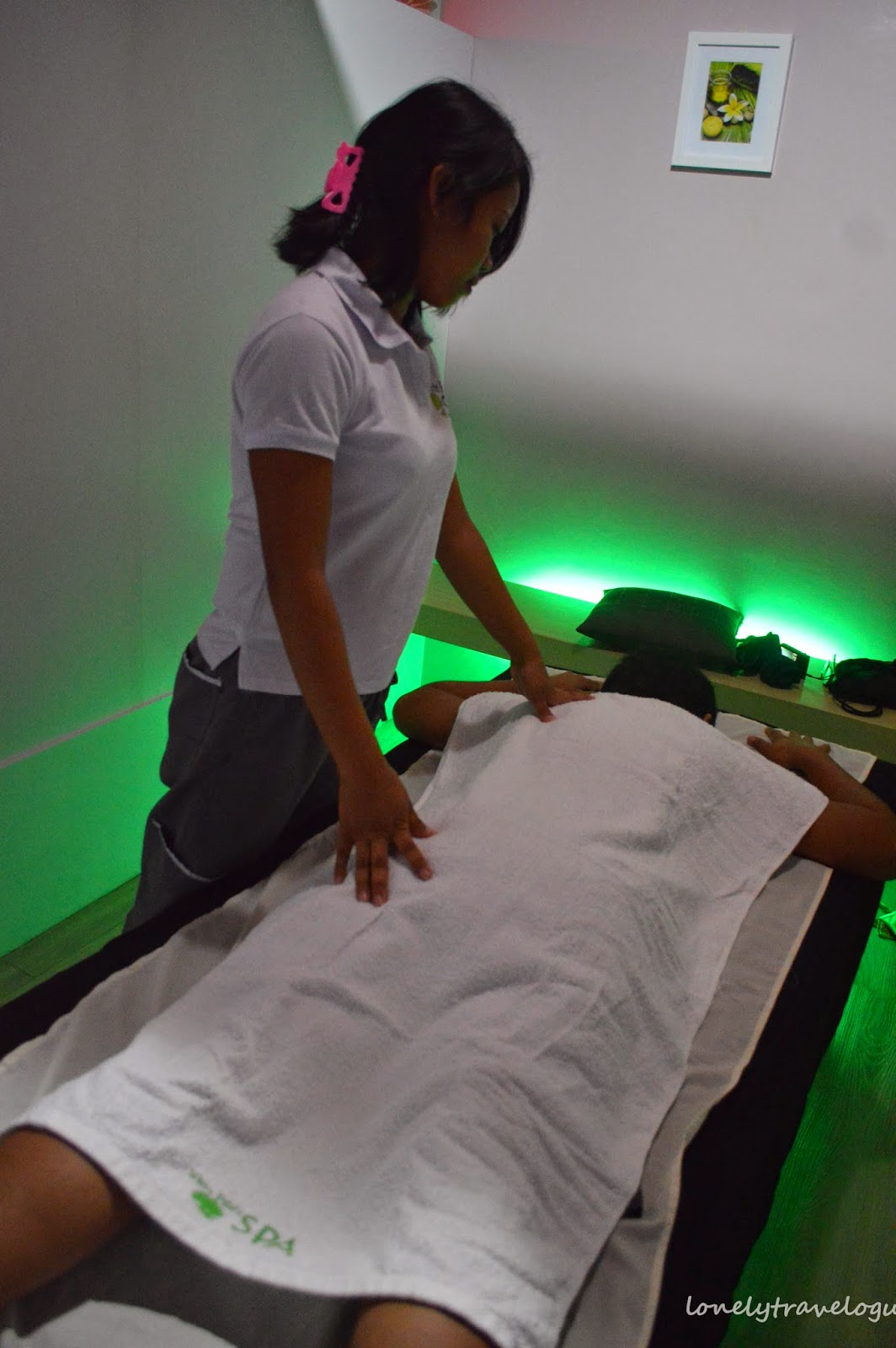 I also tried foot reflex that eradicate all the uric acid in my foot. As of writing I could still remember vividly how the masseur twisted and rubbed my foot to the point that I can raise my whole body as response to the pressure he was giving. It was painful! But the pain was soon gone and I felt relieve and cleansed.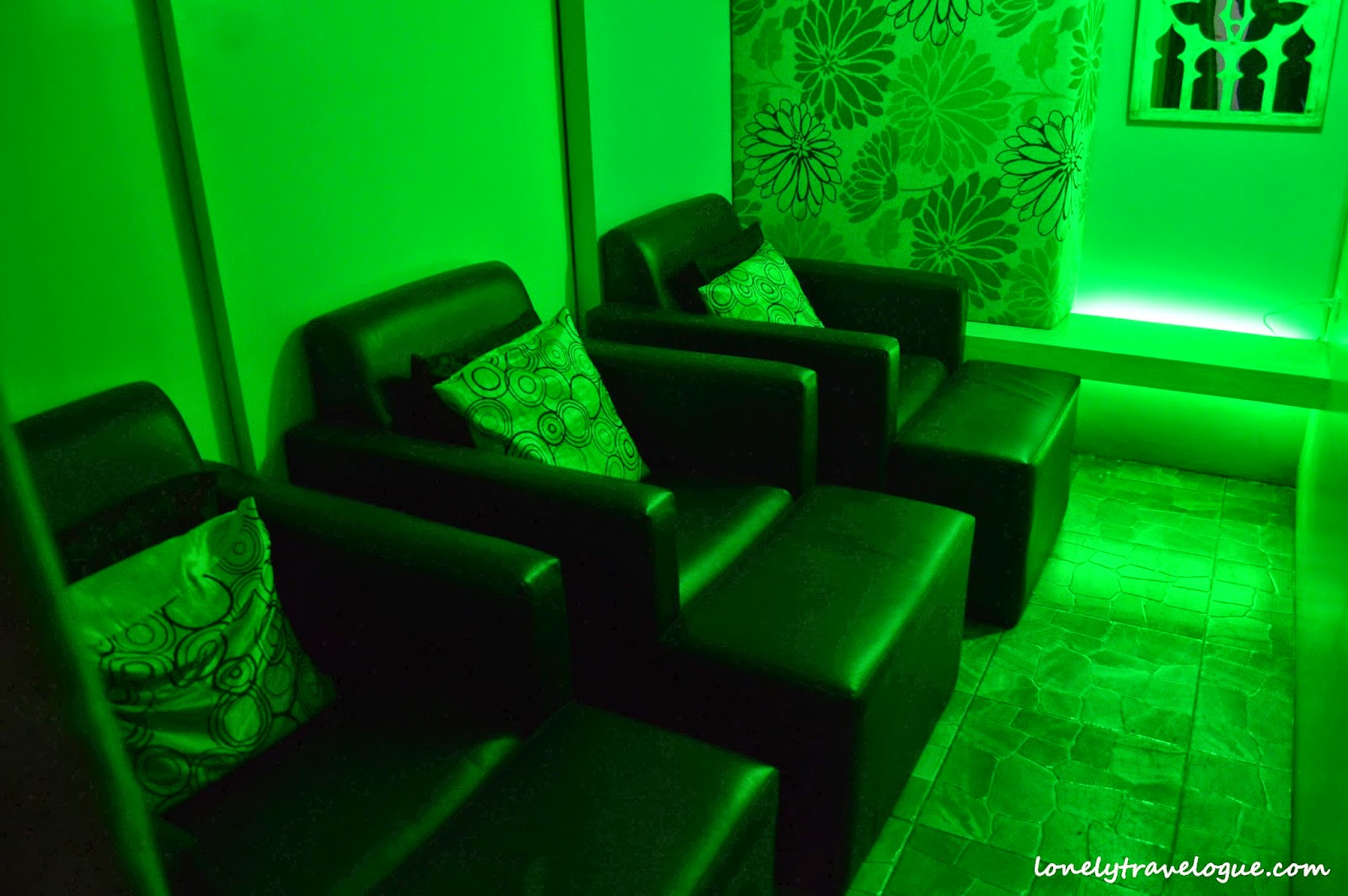 The Masseur told me that it was painful because of too much uric acid in my foot. The sound banging in my feet while he's stroking it were uric acid crystals that causes pain. I believed him because for the longest time I am suffering from foot pain and no masseurs told me about it even though I keep asking them about my complain.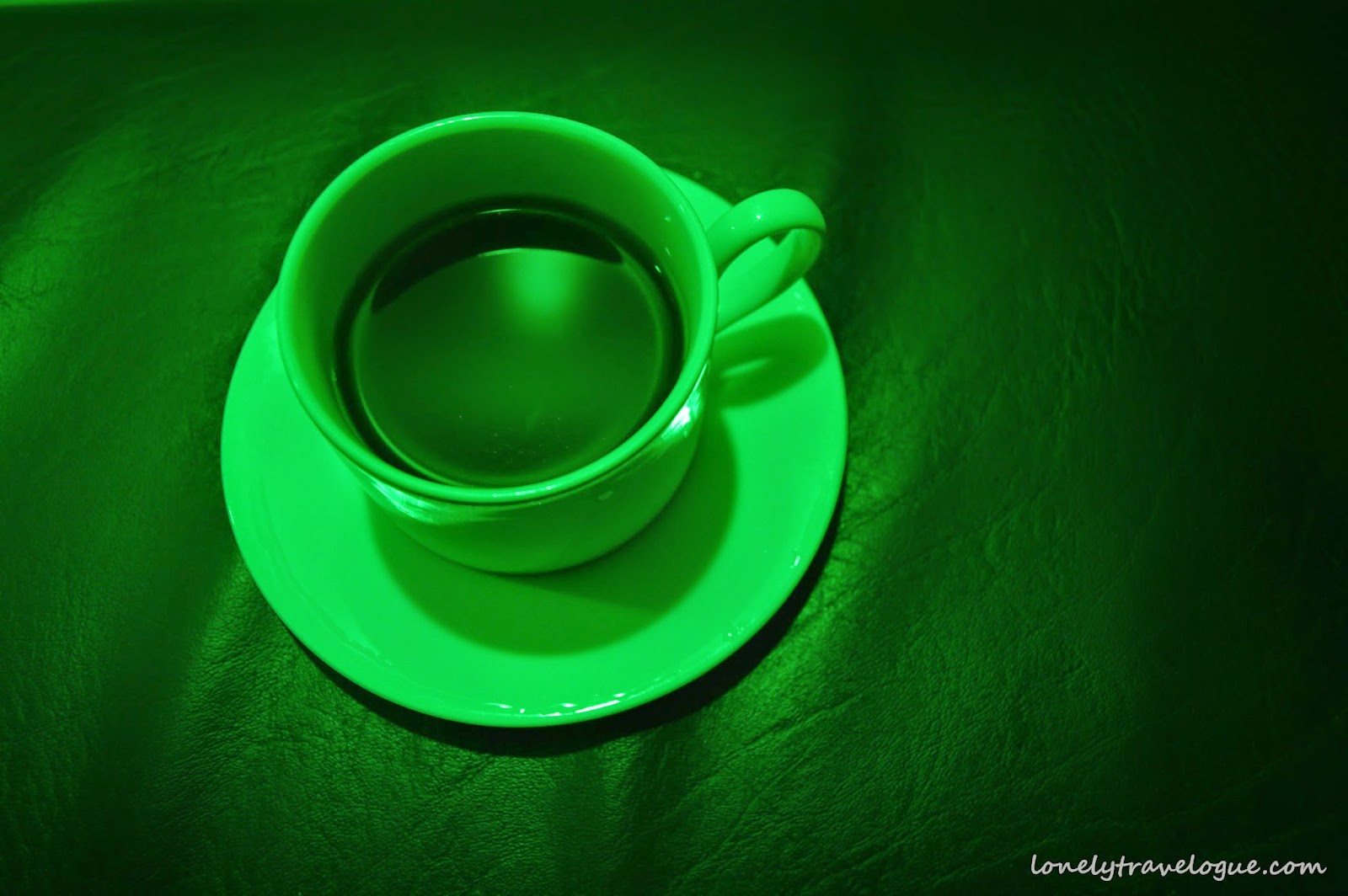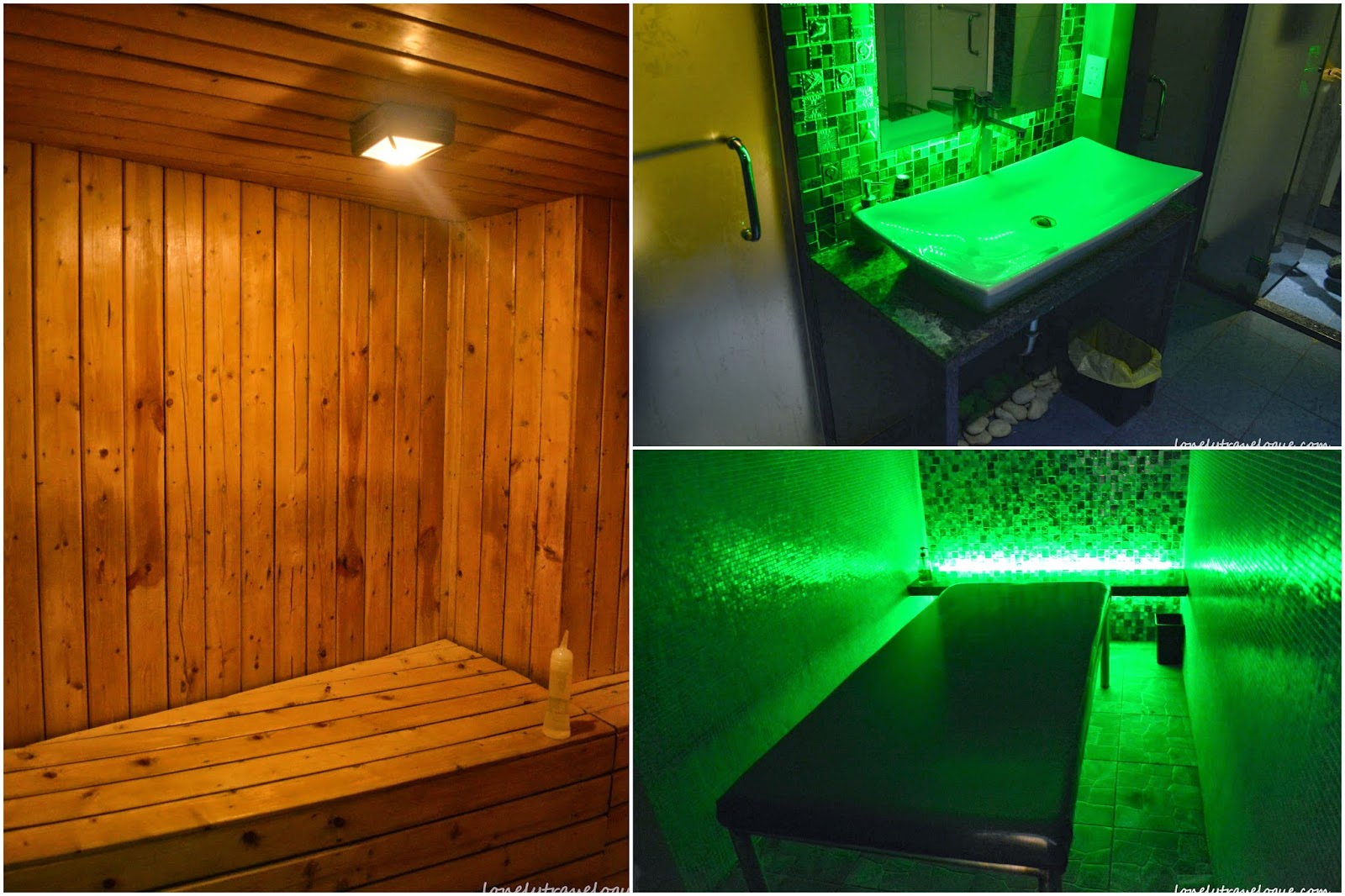 Price


The price was terribly cheap with kind of service White Palace Spa is providing to its clientele.
Massage Treatment
White Palace Signature Massage (with Hot Pack) (1hr & 15Mins) Php400
WPS Full Hot Pack Massage (1Hr & 30Mins) Php600
Swedish Royal Massage (1Hr) Php350
Shiatsu Massage (1Hr) Php350
Shoulder, Head & Face Massage (30Mins) Php300
Ear Candling (30Mins) Php250


Body Scrub Treatment
Dead Sea Salt Scrub (45Mins) Php650
Body Foaming Wash (20Mins) Php250
Sauna Php250


Foot and leg Treatment
Foot Reflex Php350
Medicinal Foot Reflex Php400
Foot Spa (45Mins) Php250
Pedicure Php100
Manicure Php80

PROMO: Less Php50 on all spa services between 1pm to 5pm.Location People living in the South (Metro Manila) are the once so far enjoying the White Palace Spa experience. They have three branches, one in Makati and two in Paranaque.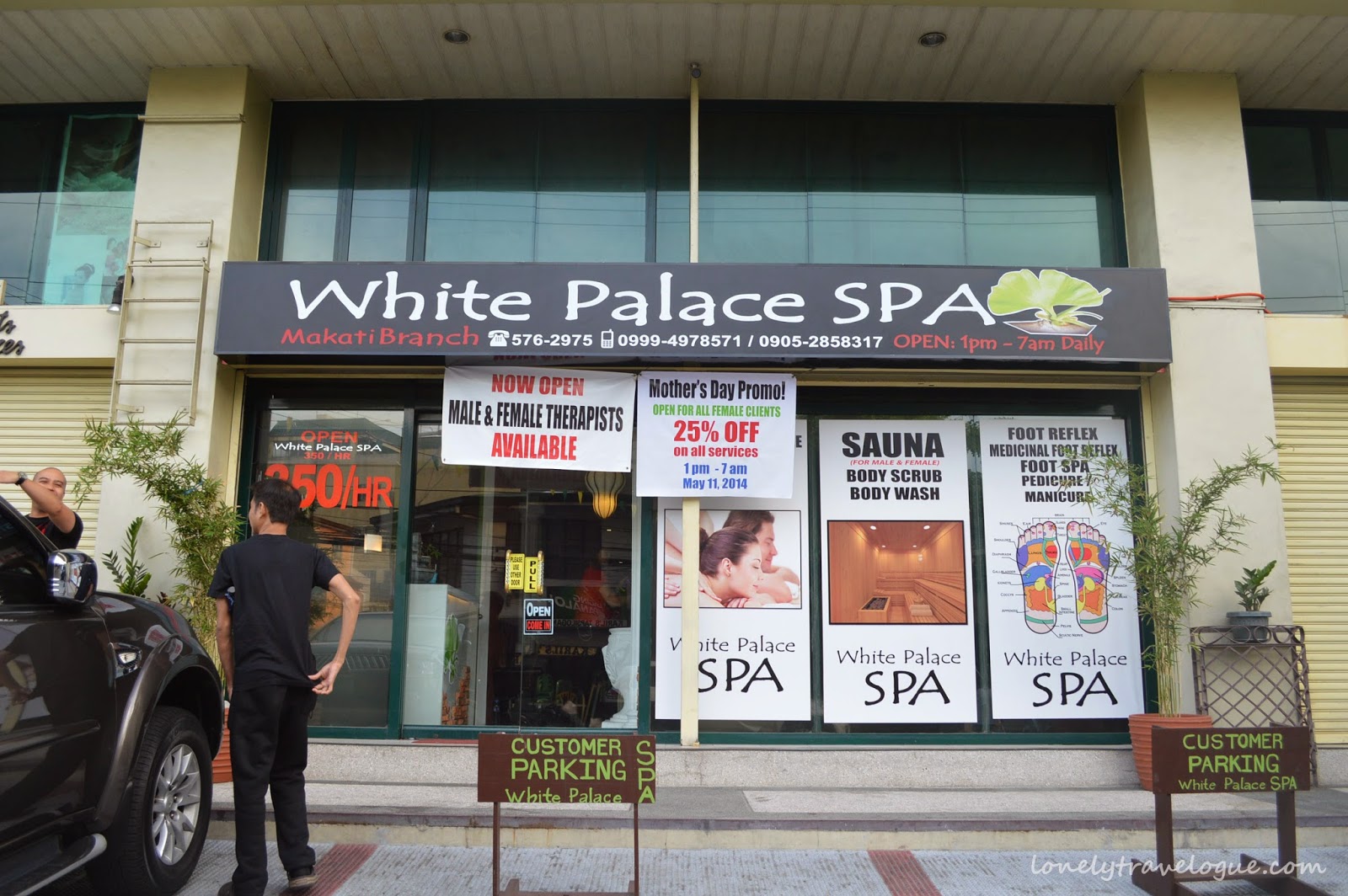 Makati BranchWhite Palace Spa –
Makati G/F Royale regent Bldg.
filmore St., Cor. Einthoven St., Palanan Makati City (Near Cash and carry) Contact: (02) 576-2975,
0905-2858317, 0999-4978571 White Palace Spa –
Lopez (Beside PTRON gas
station/Before BF Homes/Lopez Entrance) Contact: (02) 799-8782,
0927-2972924, 0947-9375584 White Palace Spa –
Sucat In front of SM Sucat, beside
Ministop Contact: (02)508-9127,
09272972925, 0999-8528938