Victoria Peak is the highest point on Hong Kong Island. It can be reached by bus, by hiking or by the most famous to tourist – The Peak Tram. The Victoria Peak is one of the most popular attraction in Hong Kong as listed by numerous travel blogs and travel websites. The 552 meters peak is popular among tourist around the world as it offers the breathtaking views of Hong Kong Island's progressive economy, the busy Victoria harbor and the rest of Kowloon.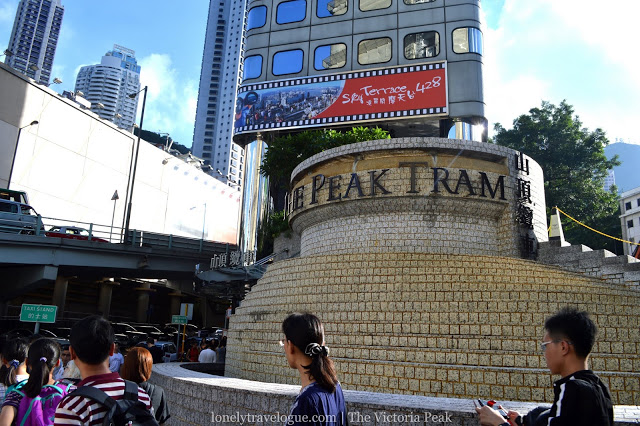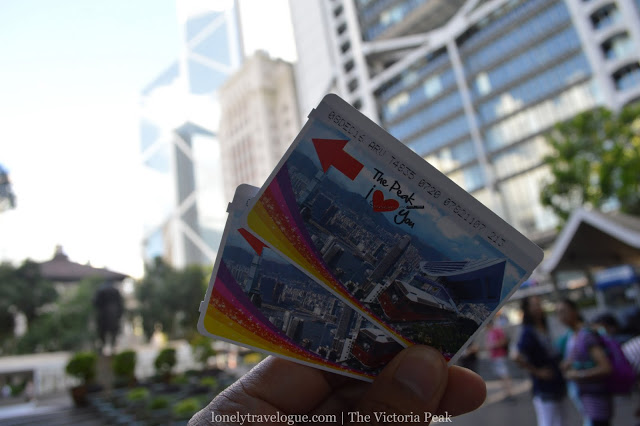 The Peak Tram Tickets We booked our passes to The Peak and Sky Terraces 428 Observation deck through Klook.com – a booking site that offers discounted packages to the most famous attraction in Asia.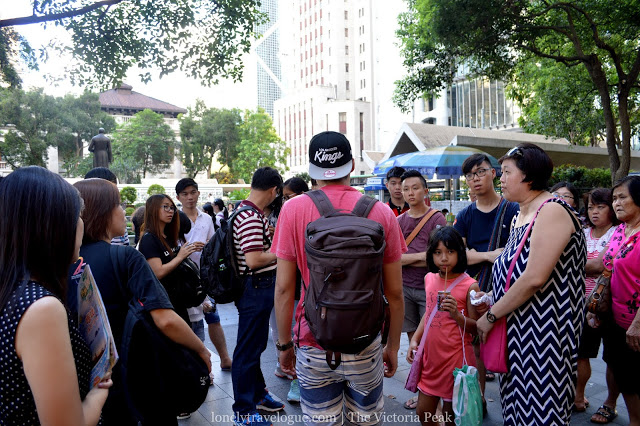 We met our English speaking guide in Statue Square along with other tourist who were mainly Chinese. After less than 5 minutes orientation he handed out our tickets in the Peak Tram and Sky Terrace 428 with stickers which we have to put on our tee shirts so that we wont have to line up with other walk-in tourists.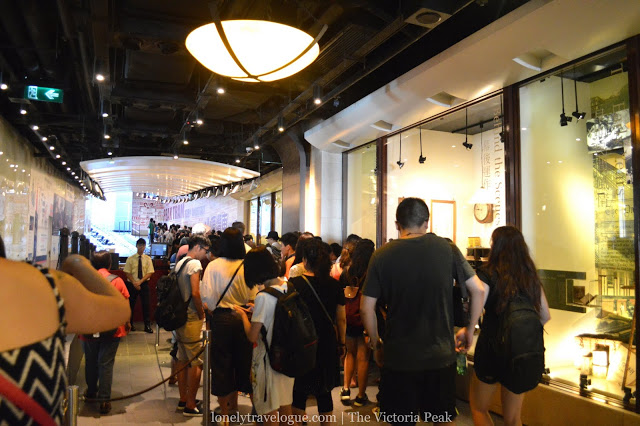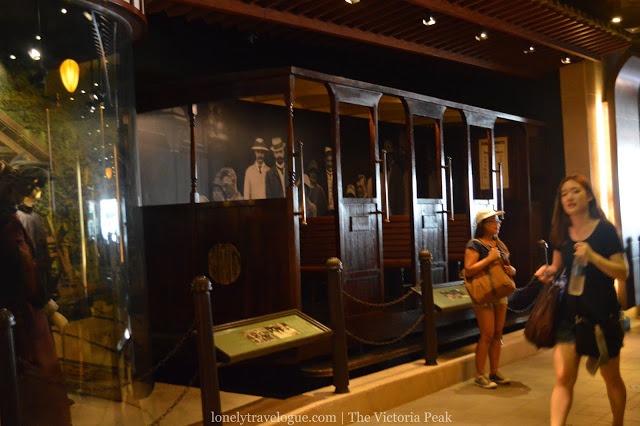 When we reached the Peak Tram Lower Terminus I felt relieved and proud that I made an online booking through klook.com because there was a long queue of tourists waiting for their turn to either to buy tickets or to board on the tram. Because of the long queue we did not had the chance to see the Peak Tram Historical Gallery which is actually a tribute to The peak tram's contribution to Hong Kong's history.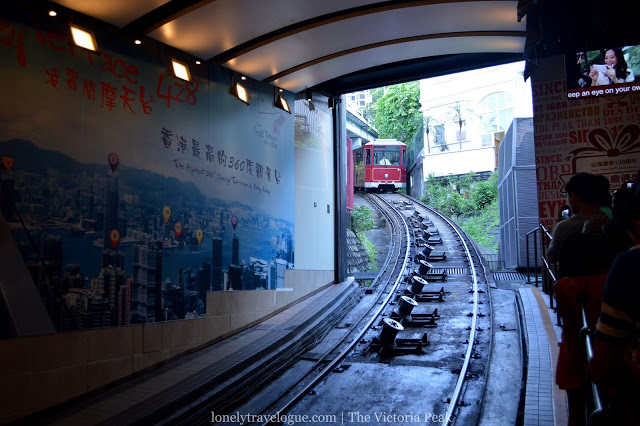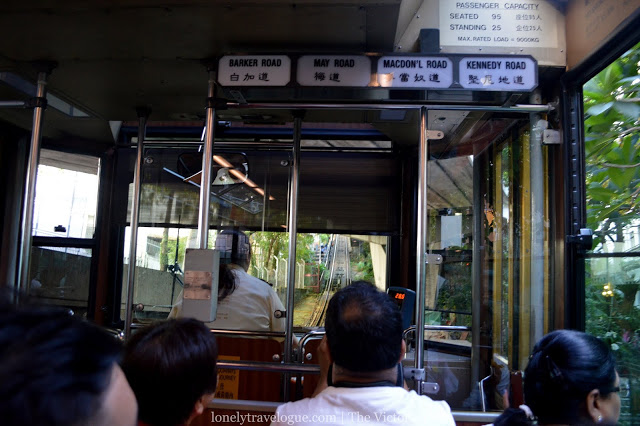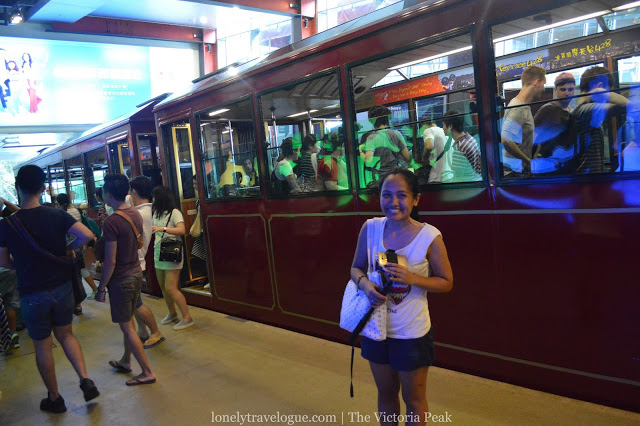 The Peak Tram ride is approximately 10 minutes only but the experience was superbly surreal! Imagine sitting or standing on a tram in an almost 45° angle while the view is fast changing from mountain trail to magnanimous apartment buildings of Hong Kong Island – that's thrilling!!! The ride was in fact very enjoyable that passengers were very thrilled and happy. Actually, I forgot to take pictures because I was busy enjoying the scene and the thrilled passengers of the Peak Tram.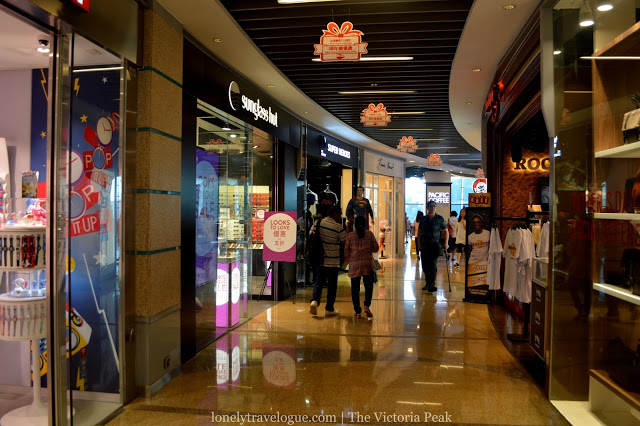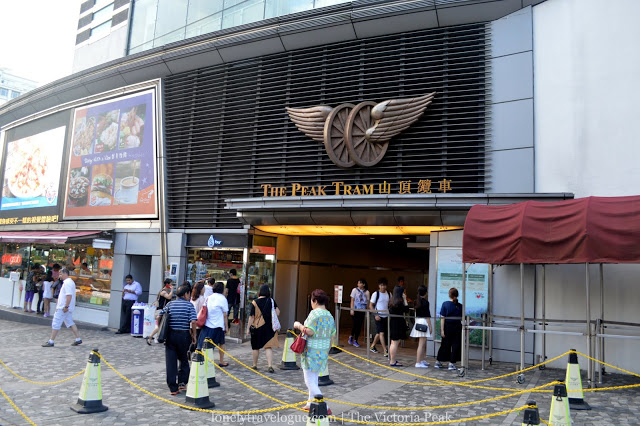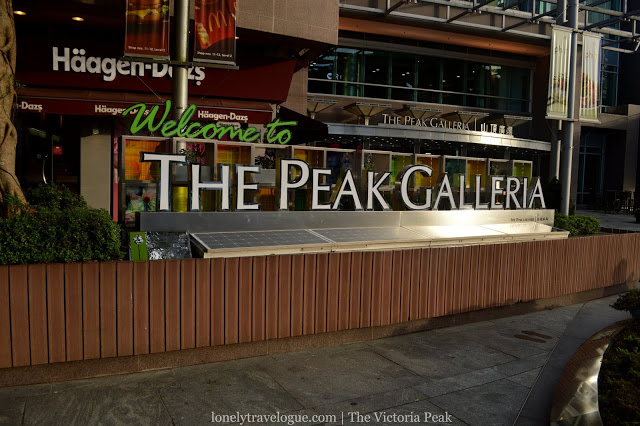 When we reached the terminus, we were greeted by a mall!!! First world country would really impress you – a mall on top of the mountain. The Peak Galleria has shops and restaurants which you can dine with your girl friend of family. They also have free observation deck for those who do not want to pay for Sky Terraces 428.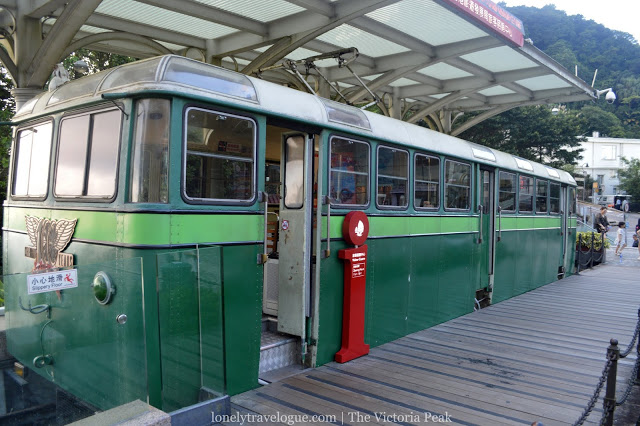 An Old Tram Converted Into a Tourist Center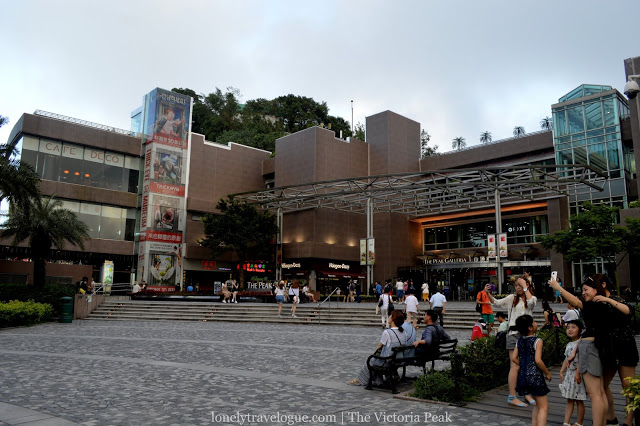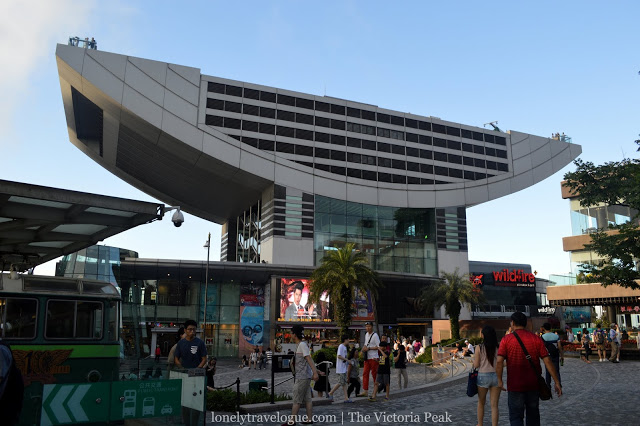 After some window shopping and malling in the Peak Galleria we finally decided to go up the Sky Terraces 428 for the most spectacular view of the Victoria Peak. It was a Thursday afternoon and I though there would be less people as compared to weekends. When we reached the observation deck, the whole place was full of people securing their perfect spot to see Hong Kong.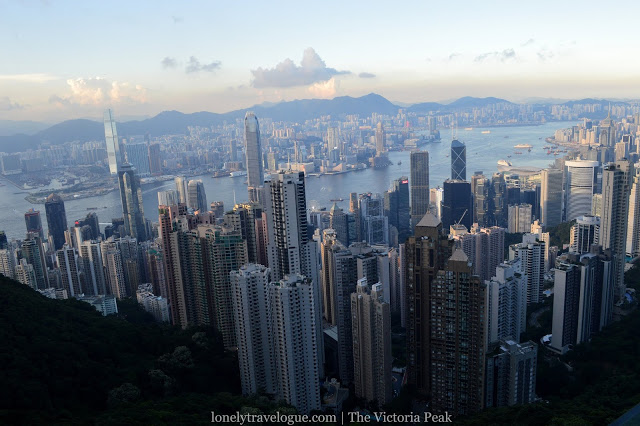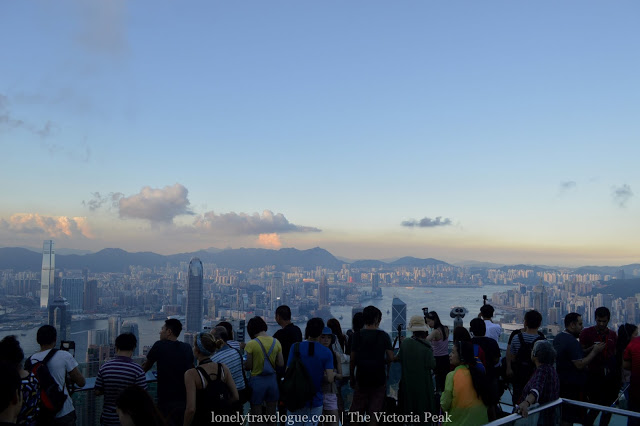 The sunset was then around 7:30PM and the night view with all these lights was at around 8:00PM. These people seems not moving and I though they bought the spot already. Maybe. They went earlier to buy themselves some good spot. Lesson learned – go early!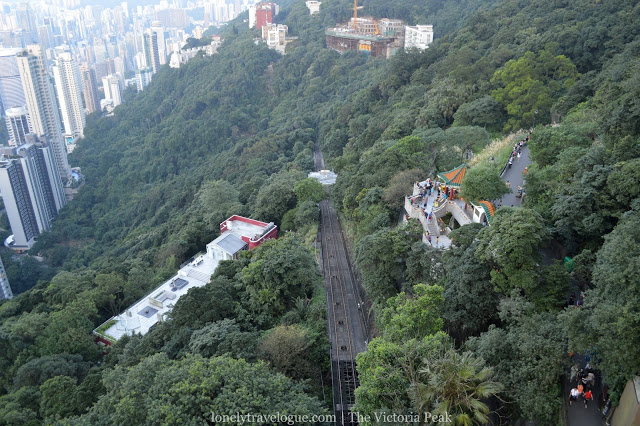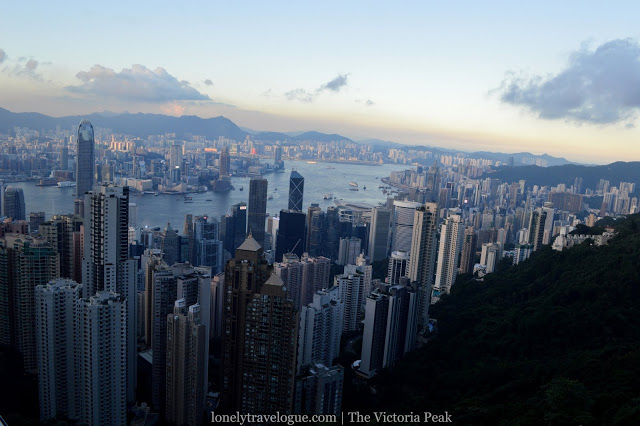 Nevertheless, we secured our own spot using my the moves and "abangers" skills. But the price to pay was the cheek to cheek encounter with tourist from all over the world. That is not a good idea if you talk about hygiene – a Filipino reader would get what I mean… peace!!!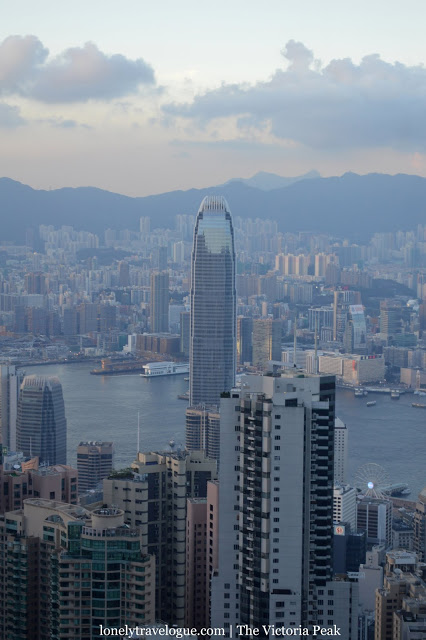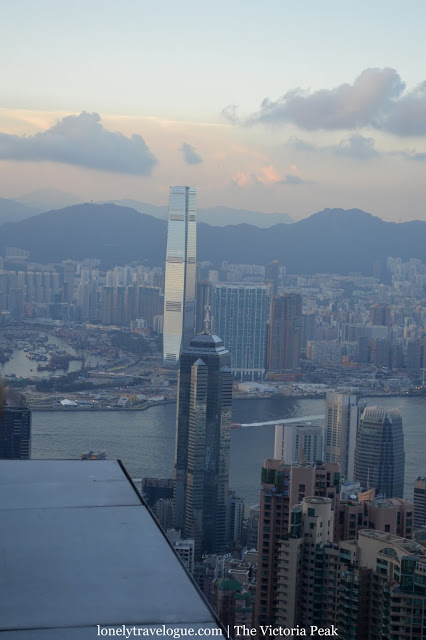 Anyway, no one can blame tourist from going up early because Victoria Peak truly offers breathtaking view of Hong Kong's skyline and progressive economy.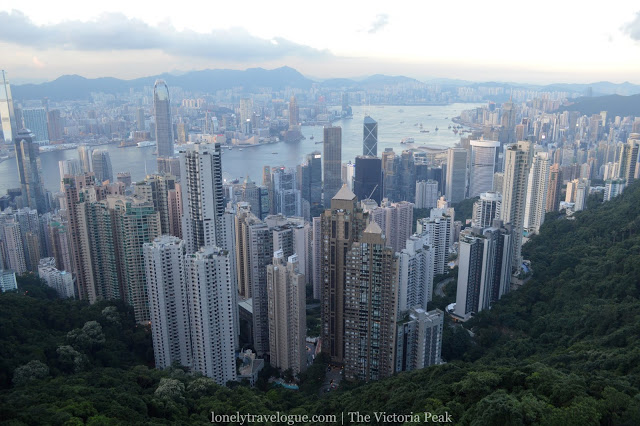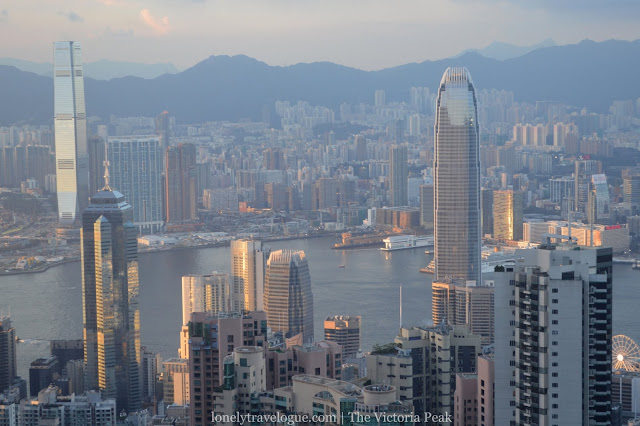 When you enter the viewing deck make sure you grab the free headset and gadget that would tour you around Hong Kong's most important landmarks like the Victoria Harbor, IFC, HSBC Headquarters and a lot more. The gadget will tell you about the history, importance and trivia about this landmarks and Hong Kong as well.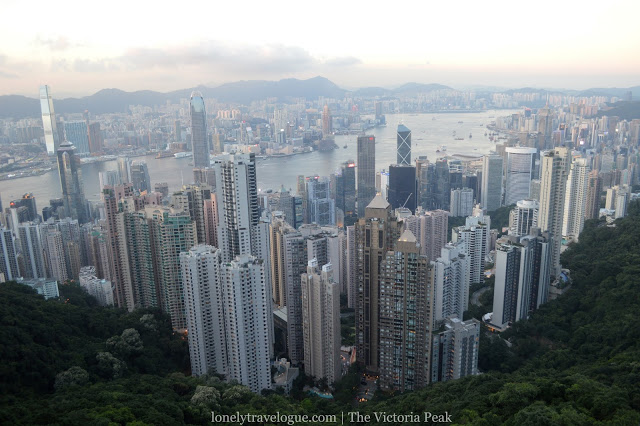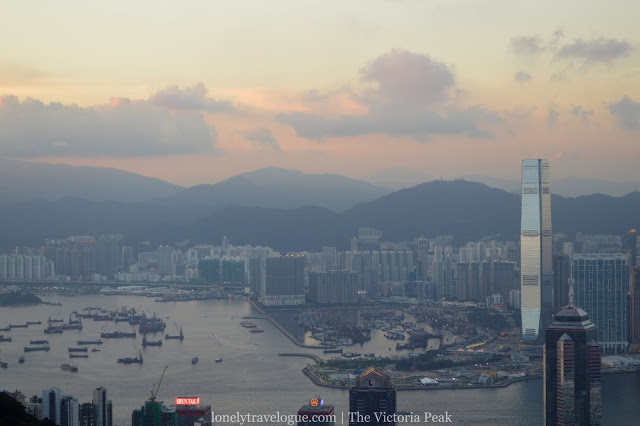 We took the Peak Tram again when we decided to go back to our hotel. You can buy a single journey or two way tram ride in klook.com.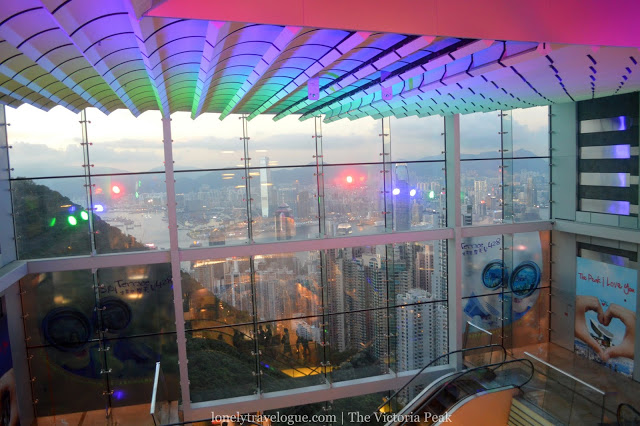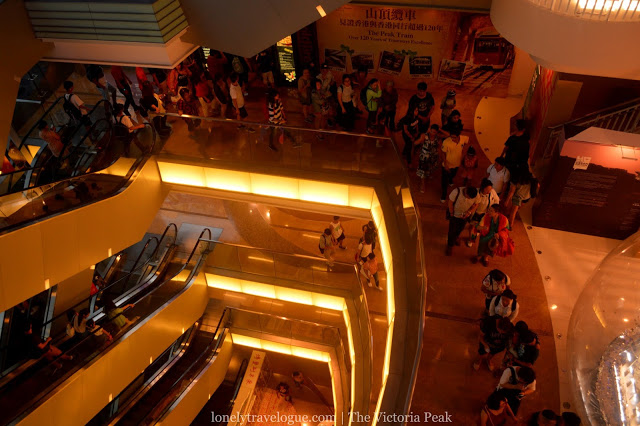 Long lines going to Sky Terraces 428 The Peak Tram www.thepeak.com.hk www.thepeakgalleria.com