I have this dream of living in a farm
at the foot of a mountain where cool winds is a daily breakfast for
my hungry soul. Who can blame me when all I breath was the toxic of the city I live in. South Luzon where vast farm fields are nestled at
the foot of the mountains seems an ideal location to have this
dream realized. Thus when I saw Costales Nature Farms
it immediately drew wild attention to me for days. I knew then that I
have to visit to this farm.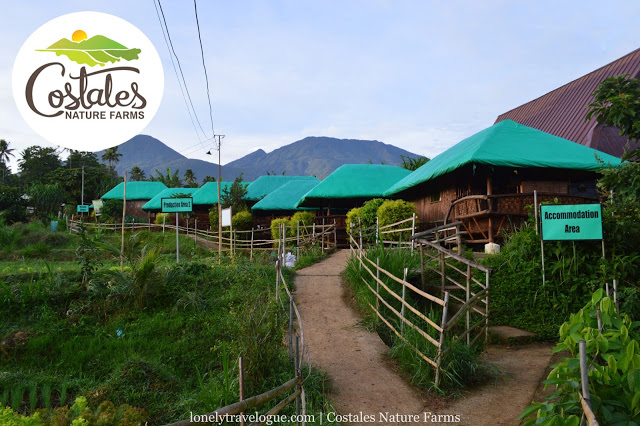 Costales Nature Farms is nestled at the
foot of Mt. Banahaw in the bounderies of Laguna and Quezon. The farm
is beautifully located in the town of Majayjay, Laguna where many
falls are hidden in its jungle. No wonder this farm is a paradise for
a hermit like me. A guy from the metro looking for a peaceful farm
and rural life.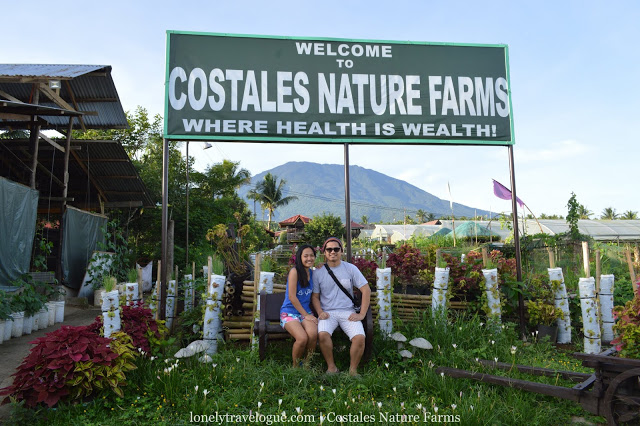 In the age of modern technology and
fast food dining , Costales Nature Farms aims to promote Agro-Tourism
or Farm Based tourism as a sustainable sector where it harness the
balance between human consumption, health, ecology and livelihood for
the often neglected farmers. The farm is promoting organic products
for a better life for each Filipinos.

Costales Nature Farms provides farm
tour packages that caters to tourist, students, nature lovers and
people who are advocates of wellness and holistic life. They have a set of tours from day
tours to a 3-days and 2-nights packages. You can also customize your
tour depending on your time and the type of activities you want to
do. During your stay your body will have a break from toxins because
you will be treated with an all-organic and healthy meal.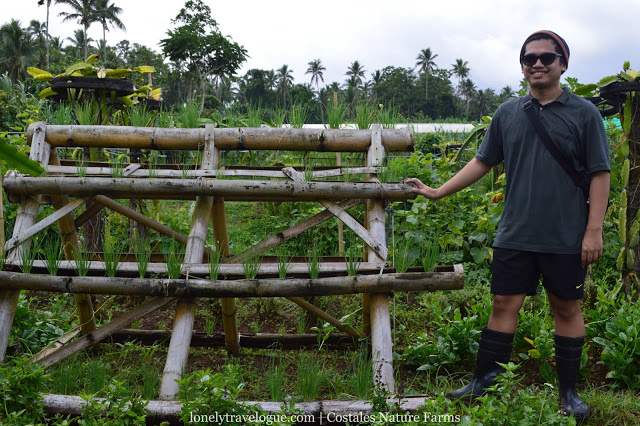 For me 3 days and 2 nights tour is just
enough to take a rest from my busy city life. After a 5 days straight
of client calls and conferences, I felt that I deserve a break and
Costales Nature Farms' organic treat is the best way to find peace
in the farm. We arrived in Costales Nature Farms on
a Saturday after a 3 hour ride from Manila. At the farm we were
greeted by their all smiling staff. Immediately we were ushered to
Casa Isabel for a brunch of an all-organic Pinoy favorite breakfast
such as Tapa, Longanisa and Tocino. What a feast we had. I thought
that we will have an all vegetable meal because Costales Nature Farm
is into organic farming. I was proven wrong at first based. Meat and eggs can also be organic!
I will have a separate post about Apong
Damian's by Costales Nature Farms who was responsible for our
all-organic treat at the farm.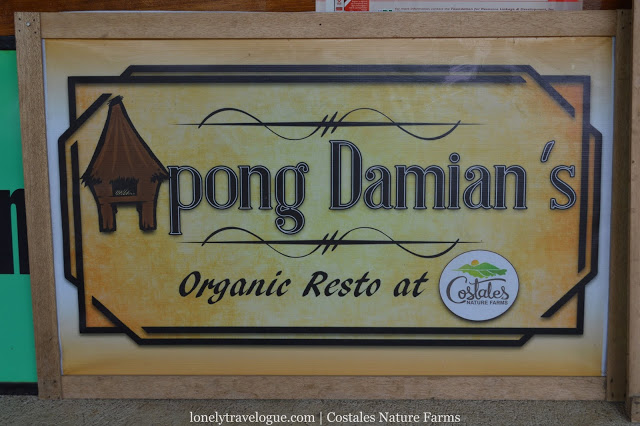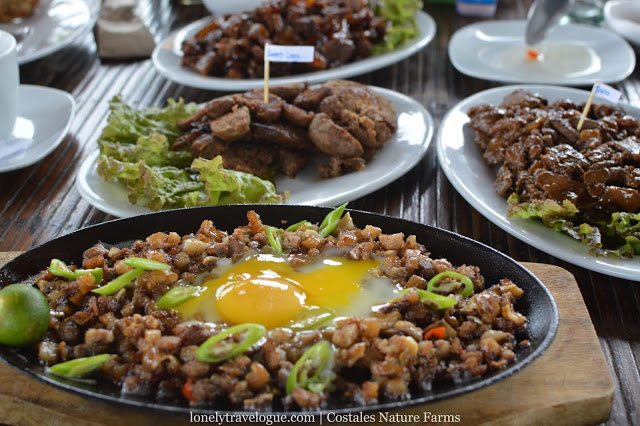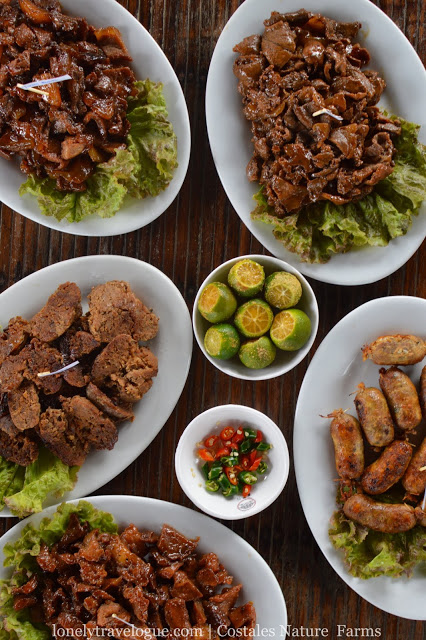 After taking some rest in our
rural-life-inspired cottages, we had a little walk in the farm for
our Organic Farming Orientation.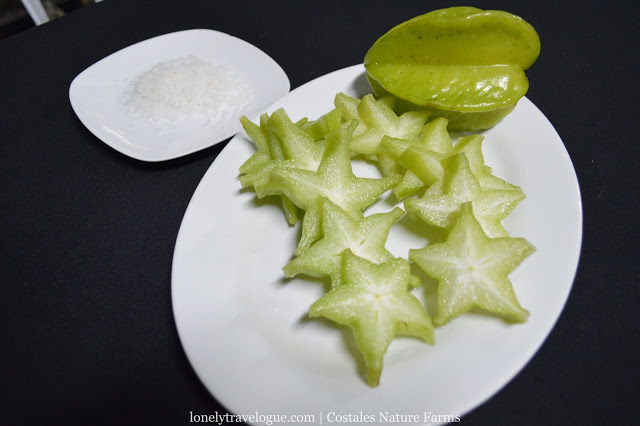 Balimbing or Star Fruit Presented to us during Orientation Your vacation in
Costales Nature Farm is not just lying on the bed looking at Mt.
Banahaw and let the staff serve your organic food. Your vacation is a
get away from your usual routine. At the farm you will create your own
snack though Tupig Making, Salad Making, Pizza Making and Tea Making.
You will also harvest the egg that you will eat for breakfast, plant
and harvest lettuce for your salad and feed the organic pig for your
dinner. All of these on top of great learning and sight seeing at the
Farm.
Farm Tour One of the
flagship activity at the farm is the farm tour where in they showcase
the technology and efficiency of the farm to its guest. The main
purpose I guess is to encourage people to live a holistic organic
life or encourage them to plant their own food at their backyard.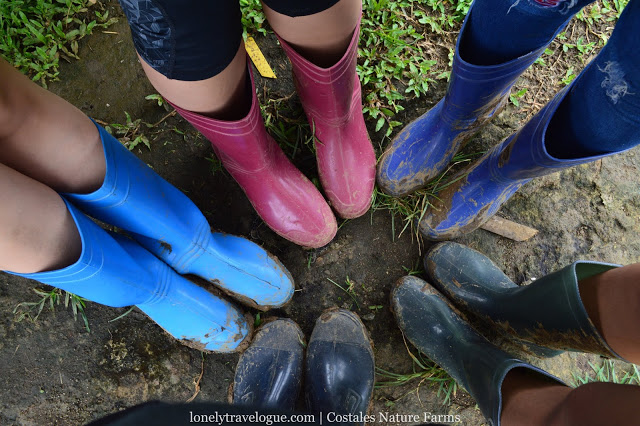 Ready for the Farm Tour!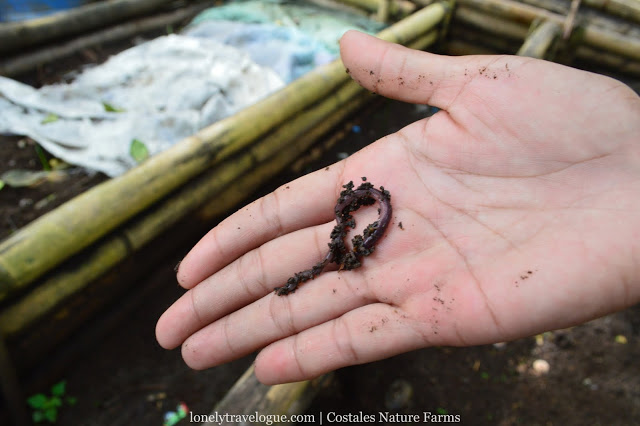 Vermiculture is one of the things that makes Costales Organic
What makes Costales Nature
Farms at par with other farms is that they are using EMAS technology from Japan. EMAS or Effective
Microorganism Activated Solution is used as pesticides at the farm.
EMAS is all natural microorganism which are very crucial in
maintaining the ecological balance. EMAS is also responsible why the
hogs of Cosatles do not have that common bad smells of the piggeries.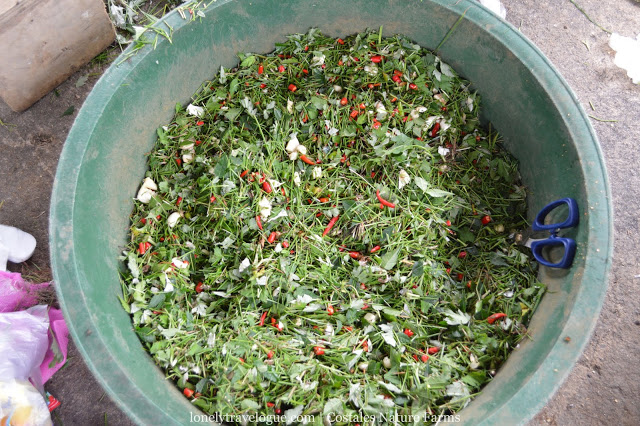 Pesticide Mixture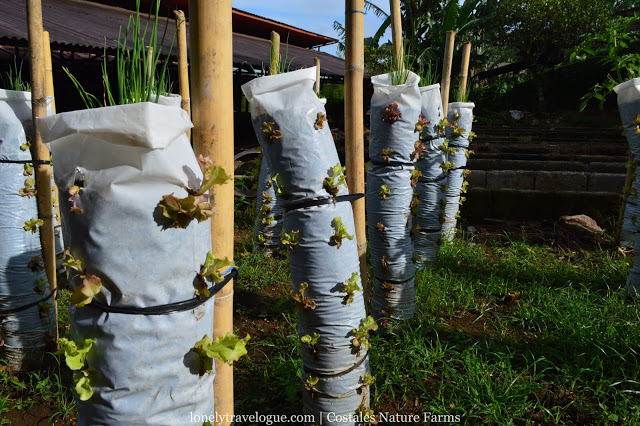 Tower Plant can be installed in our house in Manila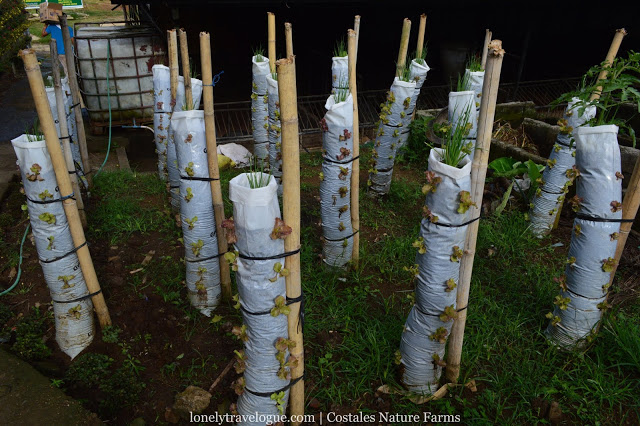 You can plant varios crops in a tower plant. Costales Nature Farm sells the eco-friendly plastic for Php50.00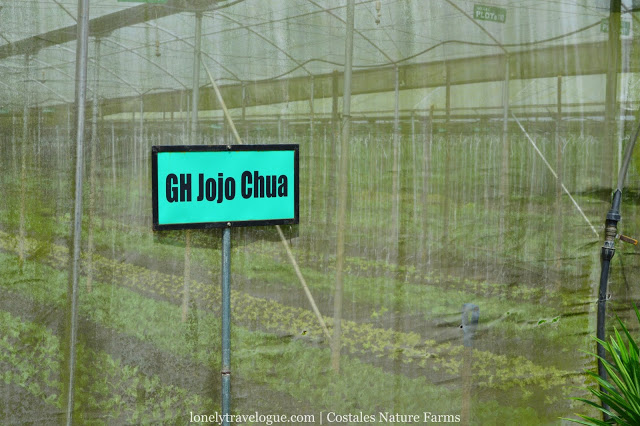 The farm houses
numerous greenhouses that are financed by our dear OFW's. These folks living and working abroad believes in
organic farming as a sustainable enterprise for human consumption and
farmer's livelihood. To date the farm is so full and there are still
OFW who wants to put their hard earned money into organic farming. Soon Costales Nature Farms will expand due to high demand of organic products as well us the willingness from investors to put in their money.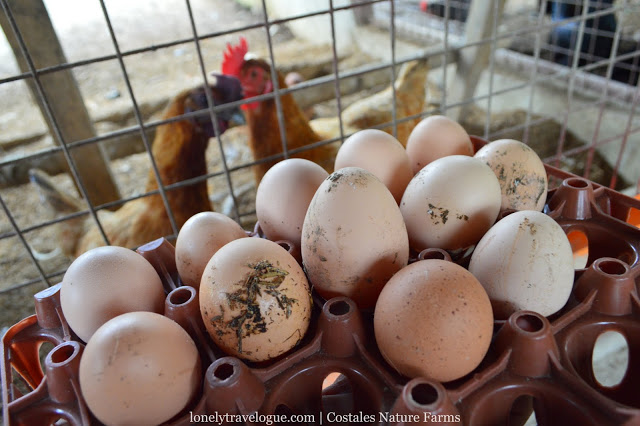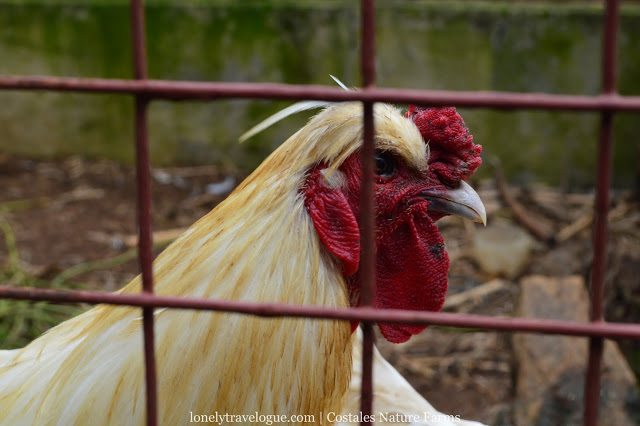 At the farm they
also have different kind of chicken for consumption and egg
harvesting. The hog facility of Costales Nature Farms is very
impressive. As I have said above, they were able to rid off the bad
smell common to piggeries because of they do raise them in organic
way. What you will like about the farm is that each pigs, rabbits,
goats and cow has a name giving them a character you will remember.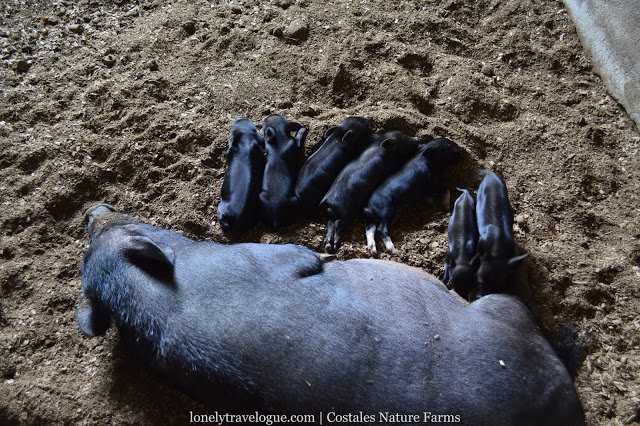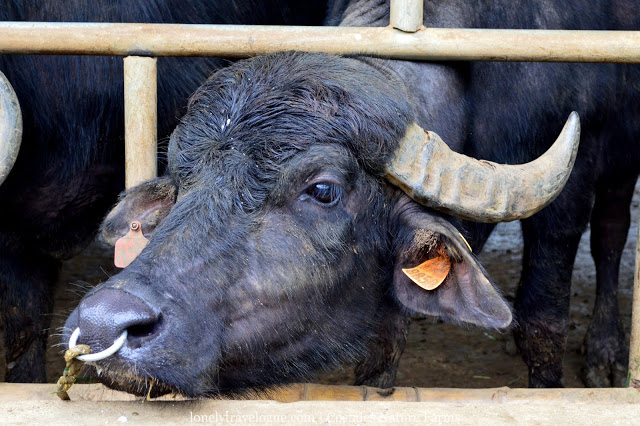 For my Costales Nature Farms video tour, you may click here. Farm Activities
(Harvesting Vegetables and Eggs)
At the Farm, you
will have a chance to experience farming from seeding to harvesting.
We were able to
see the development of the lettuce from being as small seed (smaller
than a rice) to becoming a tiny plant to a delicious salad in our
table.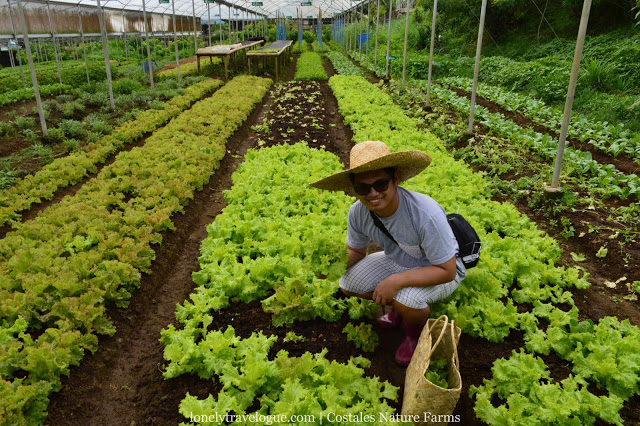 We learned that
lettuce should be harvested not more than 45 days from the day it was
planted. Also it should not be harvested after 9AM. Doing these
things will make your lettuce bitter. Catch the farmers harvesting
early in the morning if you really want to commune with the farmer.
You can take pictures while they are farming or you can also join
them!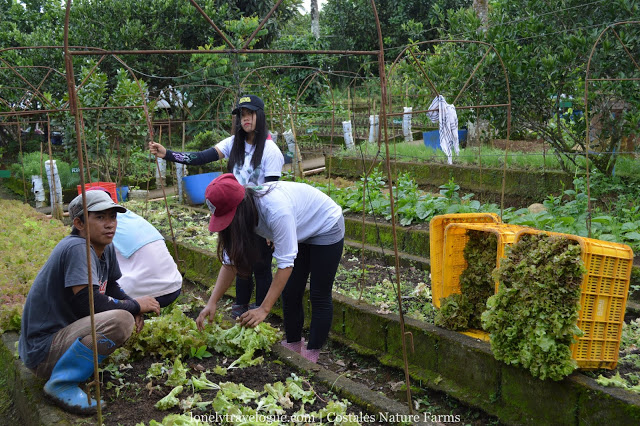 Egg harvesting is
a fun way to prepare for your breakfast the next day. You may also
bring some eggs and lettuce through the farm's pick-and-pay system.

Tupig Making Tupig Making is an
enjoyable activity in the afternoon mainly because the way of cooking
it is simply unique. You might wonder why Tupig Making in the
beautiful and lush mountains of Laguna. Mr. Rolando Costales the late
founder of Costales Nature Farm was born and raised in Pangasinan.
One day he prepared tupig for his family and staff because he misses
this delicacy from the North. As a tribute to Mr. Costales' work at
the farm the management of the Farm decided to include Tupig making
as one of the activities guest can do while at the farm.