Train Madness
From Naga City Shuttle Terminal my first goal was to secure a train ticket back to Manila. I saw the rail and I followed it since according to one stranger that I asked the station in just a few steps away. His few steps means few kilometers! (Just kidding) hehehe… It's really far from the terminal and it wouldn't be so difficult if I took a tricycle. Lol.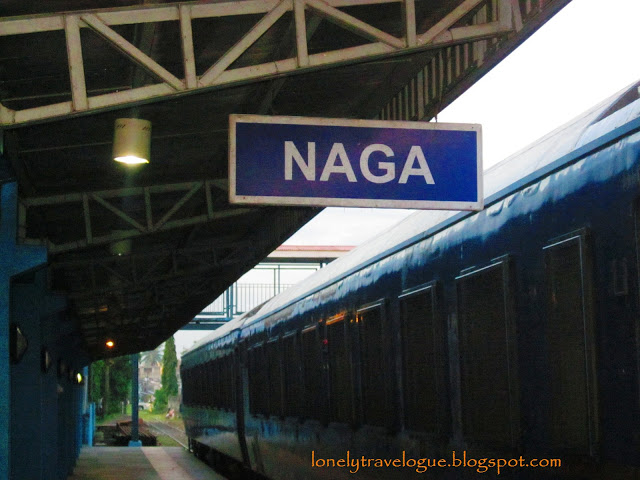 I reached the train station after traversing a semi slum area beside the railway. And thankfully I'm still alive when I reached the station… Hehehe…

I successfully bought a train ticket at 4 o'clock in the afternoon. Meaning I have 2 hours to explore Naga City since the boarding time and the departure was scheduled at 6:00 pm and 6:30 pm respectively. What 2 hours!!! Our Basilan Invasion for 3 hours came to my head pushing my self that I can tour Naga for 2 hours!



Click here for my Bicol Express Story
Naga in Two Hours
My second goal is to walk around Naga for 2 hours. I actually do not know where to go after I bought my train ticket. I don't have map to guide me along the way. I only have a few places on my head which I am determined to visit in 2 hours! I know what I want to see but I have no idea how to get there. My instinct told me to go to the main highway that I will see and try my luck there. Hehe… After walking a few minutes I reached a highway and when I turn to my right I saw a crowded place with an arch that says 'Naga Centro' So I proceeded and walk down the road. Later did I know that it is General Luna Street or may I say the Heart of Naga City. And there my journey begins.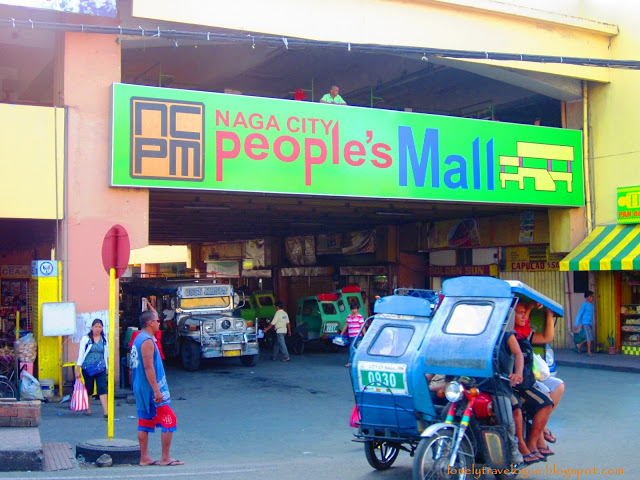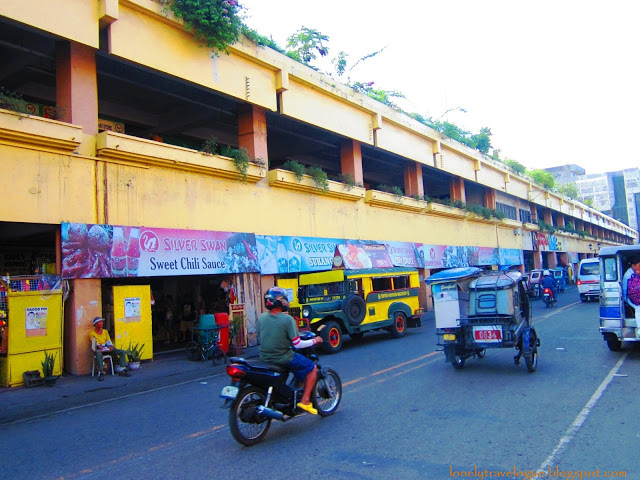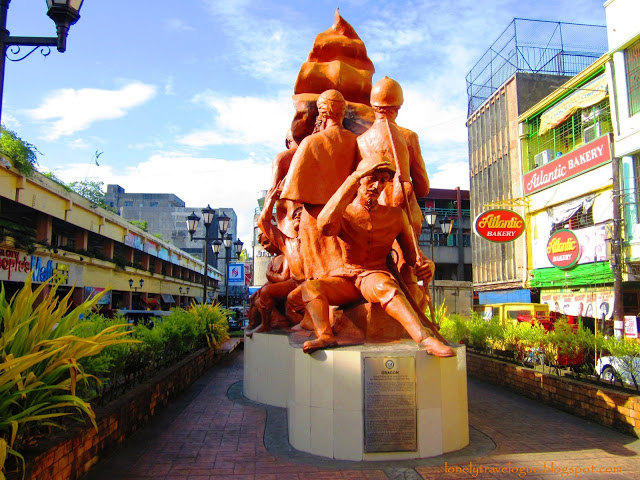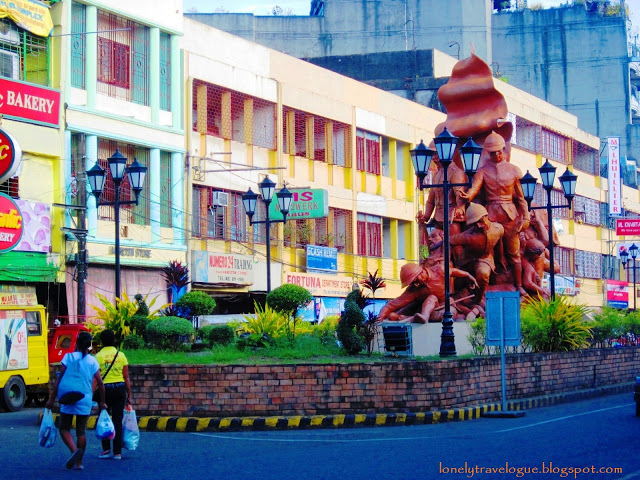 May I say that as I observed as per the busy-ness of the place and the presence of many business establishments, Naga is more prolific than Legaspi. This is an observers assumption and not base on actual data…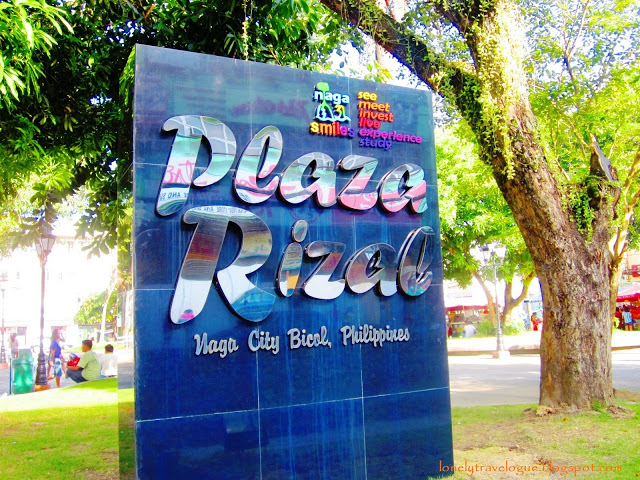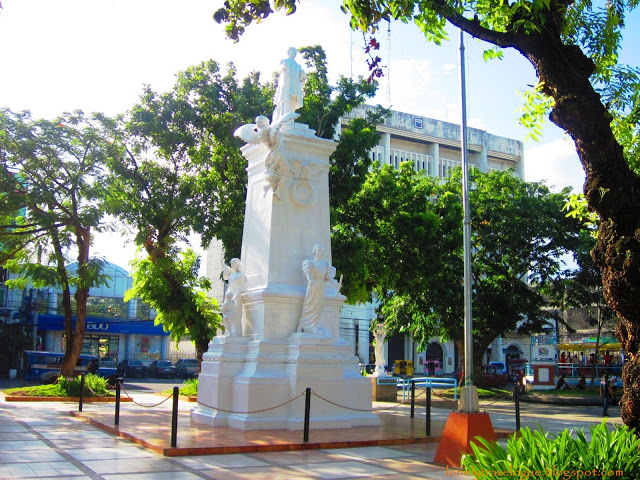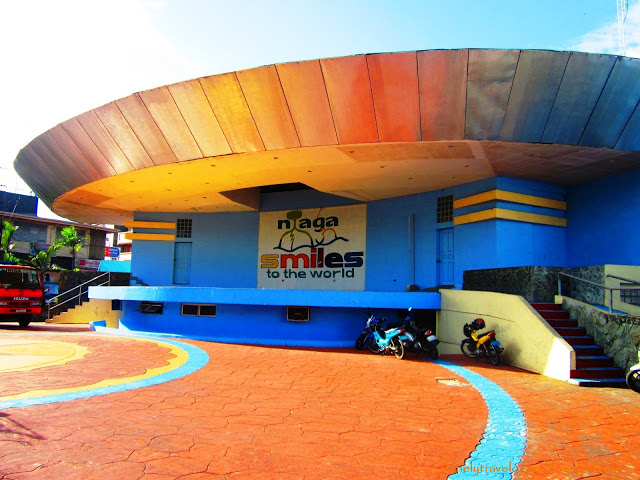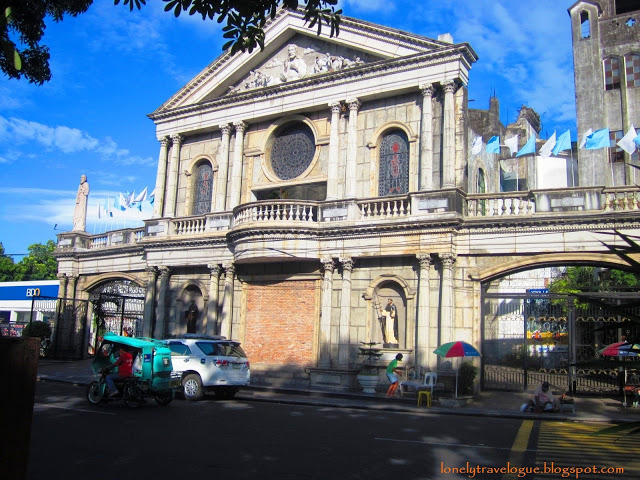 Walking straight I saw a familiar structure – a churches. I know that there are lot of churches in Naga combined with plazas and city buildings. Not only churches you will see in Naga you will also find 19th – 20th century buildings now being used by modern businesses. Looking at these things happening, I don't know if I will feel happy because there are businesses operating or will I be sad because they fail to maintain the original style of the structure. Nevertheless these national treasures are still standing thus the hope of being restored.

One of the place that one must visit in Naga is the Naga Metropolitan Cathedral found at the end of General Luna Street. The church itself is a tourist attraction for both pilgrims and church architecture fan like me. The church is standing in front of a beautifully manicured park where students got to practice their school stuff. I also found there cost players preparing for an event. Cost playing is not new to me since my girlfriend once did put different chemicals on her face and hair to join a cost play activity… hehe…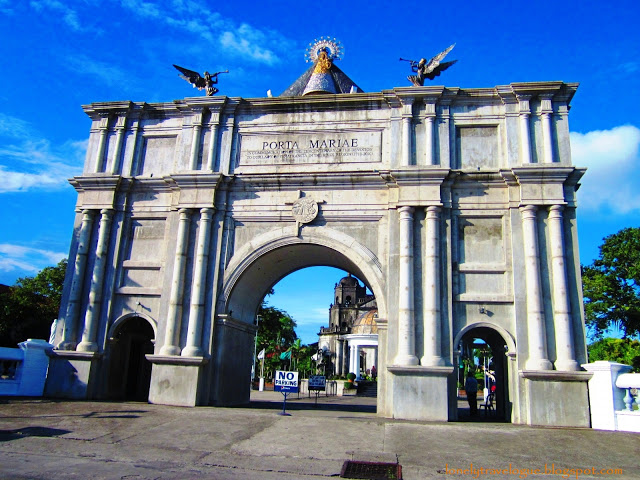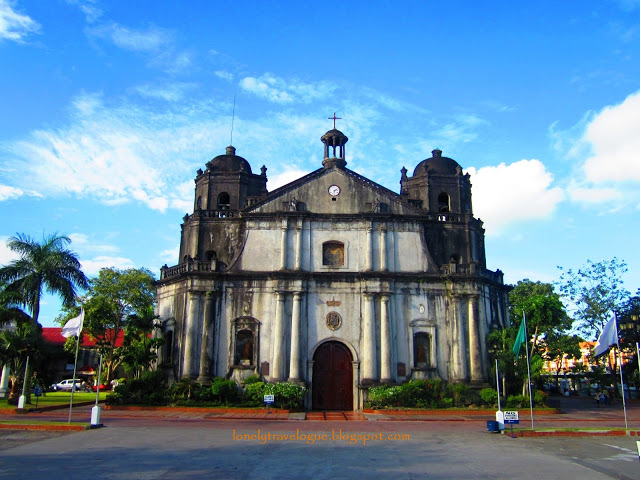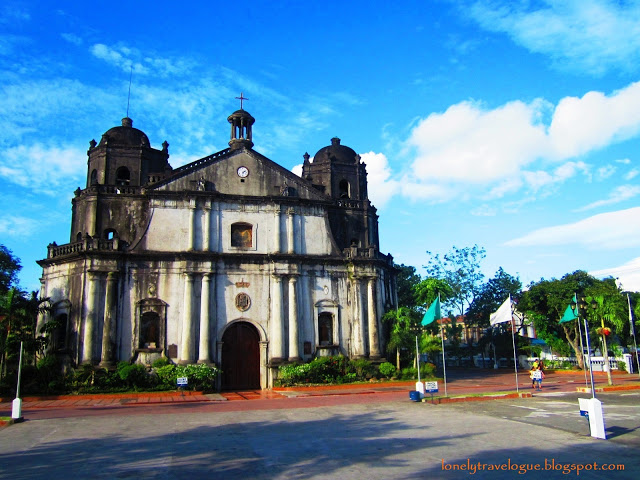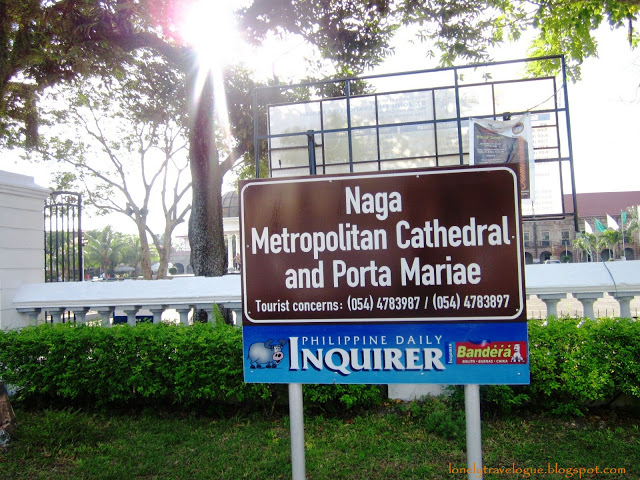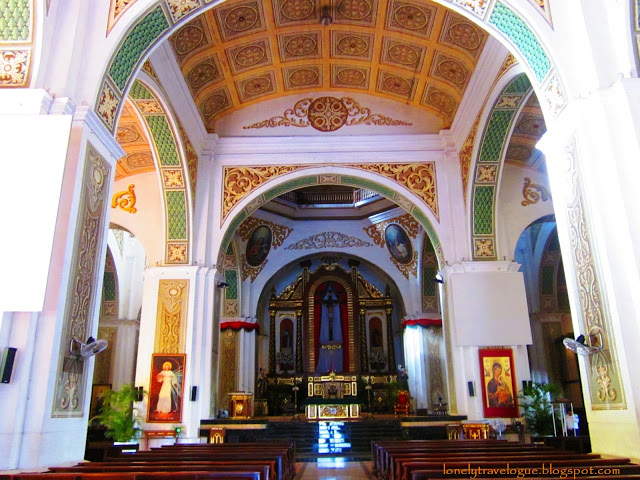 Beside the church is a Seminary which has a brick style wall. I was awed by a mansion like building because I really love house that uses bricks. The structure reminds me of Mary's uncle's mansion in the Mary and the Secret Garden that was aired on ABS-CBN many years back. Brick houses give a certain drama and classic look architecture.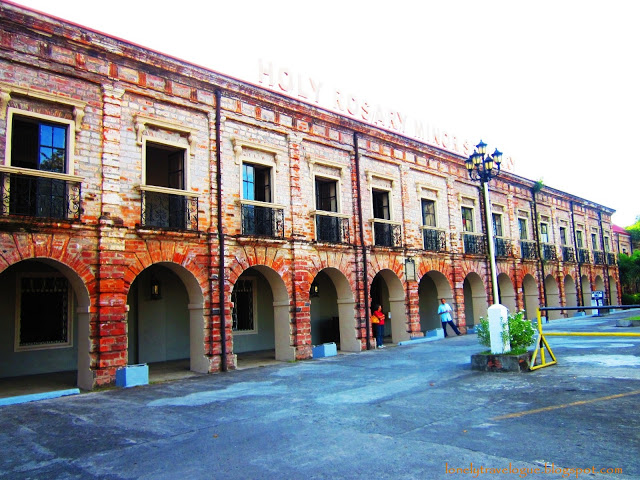 Then traversing the street you will see Ateneo Avenue where Ateneo de Naga is located. I just got to have a picture of this institution because although I am not an Ateneo alumni (I am a proud Tomasian) my friend Lili who I met in Zamboanga graduated there and I have to pay respect on her alma mater. Hehehe…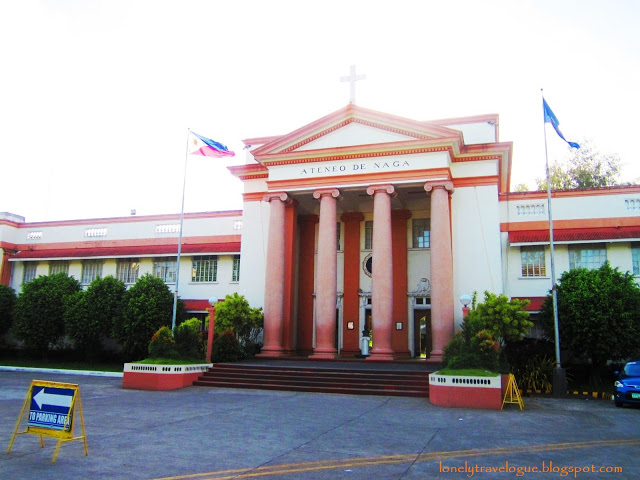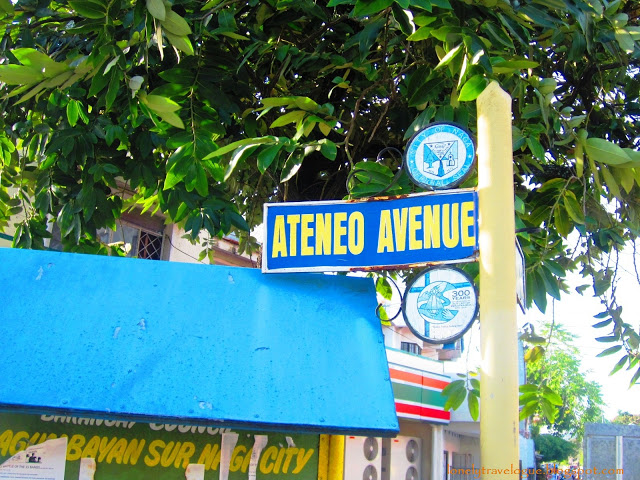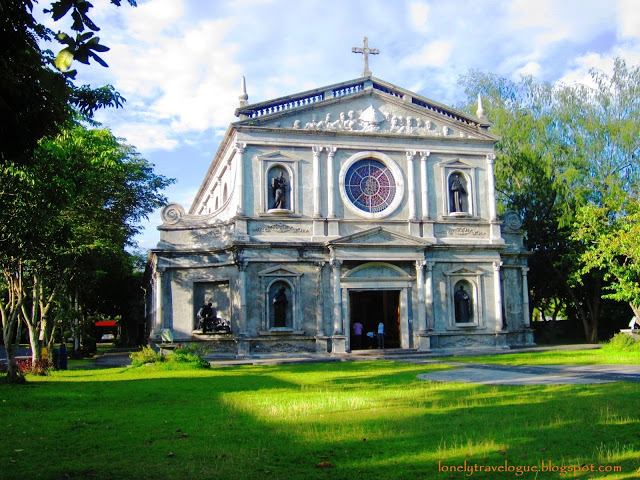 Since time was not on my side I had to rush to my main agenda and that is to go to the Camarines Sur Capitol.


When I asked a police detachment where is the provincial capitol and the city hall (I was thinking that they are in one place) they gave me a confuse look. Their confuse look confused me. 'Don't you know the Capitol Building just like in Albay?' This kind of question popped into my head. Instead of giving me a concrete answer the police officers, instead, showed me the way going to the City hall.


The Naga City Hall was small but modern. Beside it is the Raul Roco Library.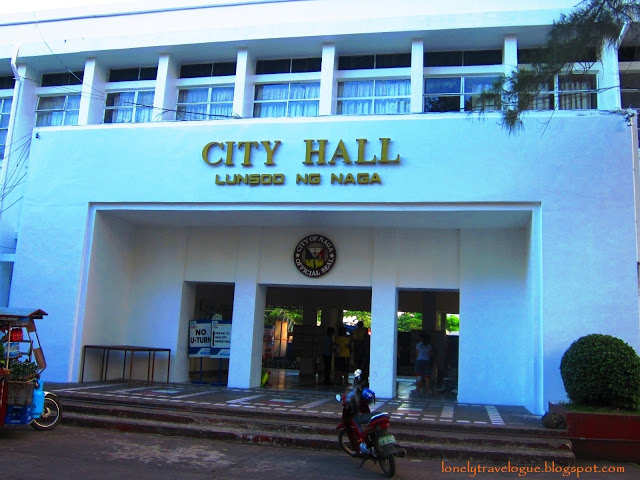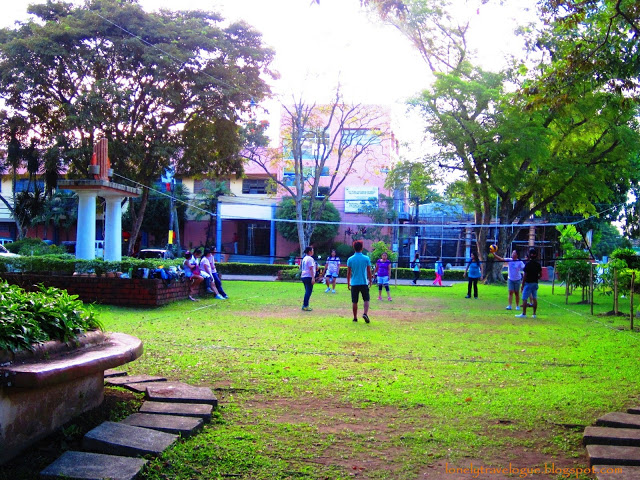 After some strolling in the city hall I can't help but to ask the young policemen outside the city hall where is the provincial capitol. This time they gave me an answer. The Provincial Capitol of Camarines Sur is in Pili. Wow… Now I know that the capital of CamSur is not Naga. Haha… you know I got the highest grade in Hekasi when I was in grade school how come I didn't know this…


(Later I found out that the Capitol is really in Naga. That's according to Wikipedia)


Then the two policemen politely ask me the places I was able to visit in Naga. They even asked me to go to CamSur Watersport Complex in which I am not a fan. So I just asked them how I will get back to the train station. And again they politely told the driver of a jeep to drop me at the train station.


My two hours in Naga was fulfilling even though I didn't saw the provincial capitol. Overall I would say that Naga is one of the emerging city in the Philippines in terms of economic and tourism growth. Two hours is short. I would love to comeback to the city and splurge more on the hype of the city people.