Did you know that during the Spanish time most part of Naga City was once called Ciudad de Nueva Caceres?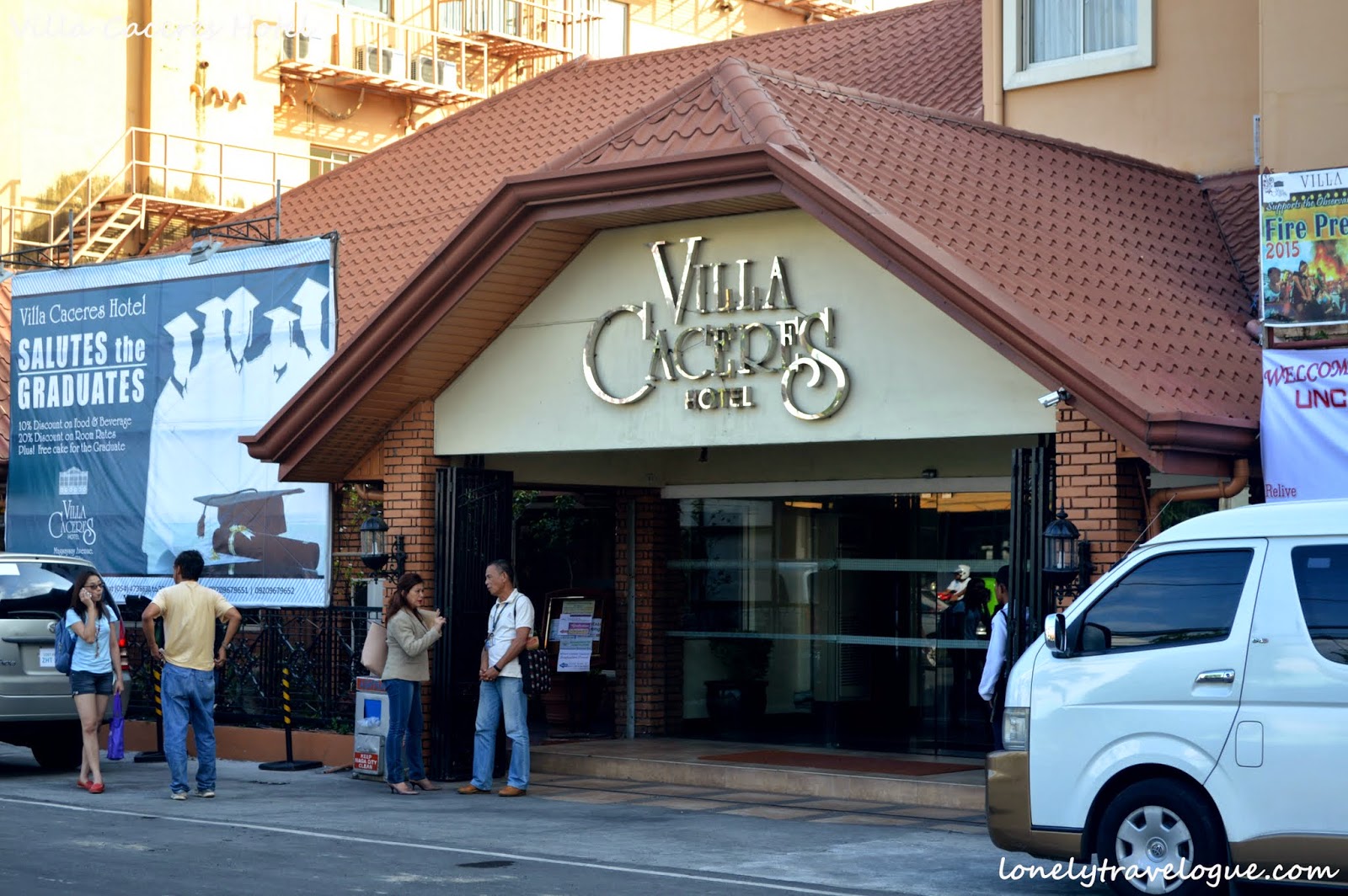 Named after a governor general during the Spanish regime who is a native of Caceres, Spain – Naga's history is as rich as its identity today. Knows as the gateway to Camarines Sur's highly touristy area such as Caramoan Group of Island and CWC, Naga city is best to explore and taste with a touch of history and nature matched with modern and superb staycation experience.


Only Villa Caceres Hotel, located in the food and entertainment strip of Naga can offer the very best of Bicolano hospitality. To tell you the truth I hand-pick this hotel because of its name. But hey they offer more than that! They use Victorian style of interior and yet I could feel the native vibe of the hotel through the hotel staff's generosity
The Grand Lobby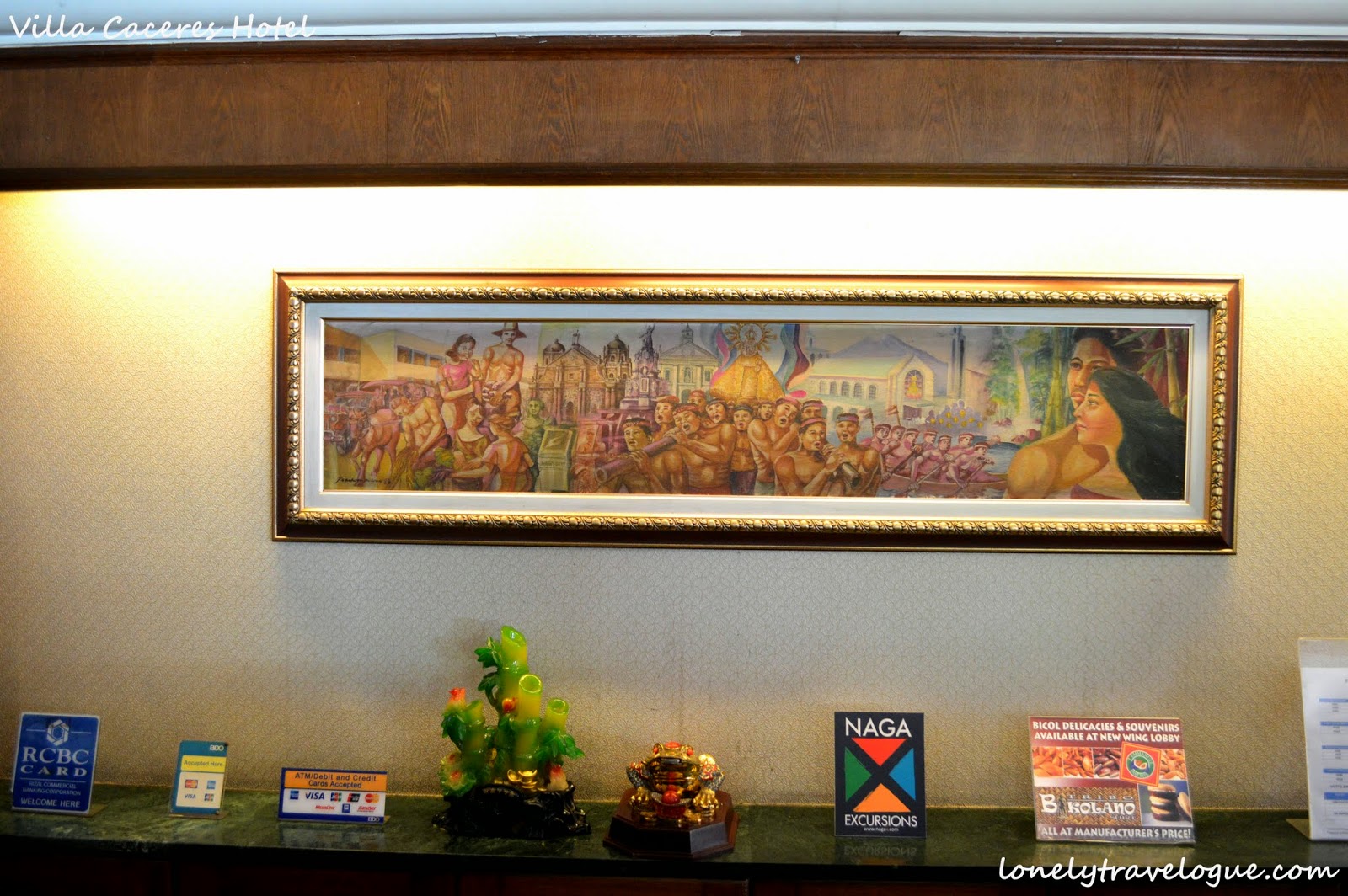 Simple yet elegant front desk After our refreshing commune in Malabsay Falls which is 40 minutes away from downtown Naga we proceed to our home in Naga, the historic and must experience Villa Caceres Hotel along Magsaysay Ave. Good thing about Naga's transportation is that, it is very organized and you won't have a hard time looking for the route of your destination. Just take a jeep bound to Magsaysay and tell the driver to drop you in Villa Caceres. You will never get lost.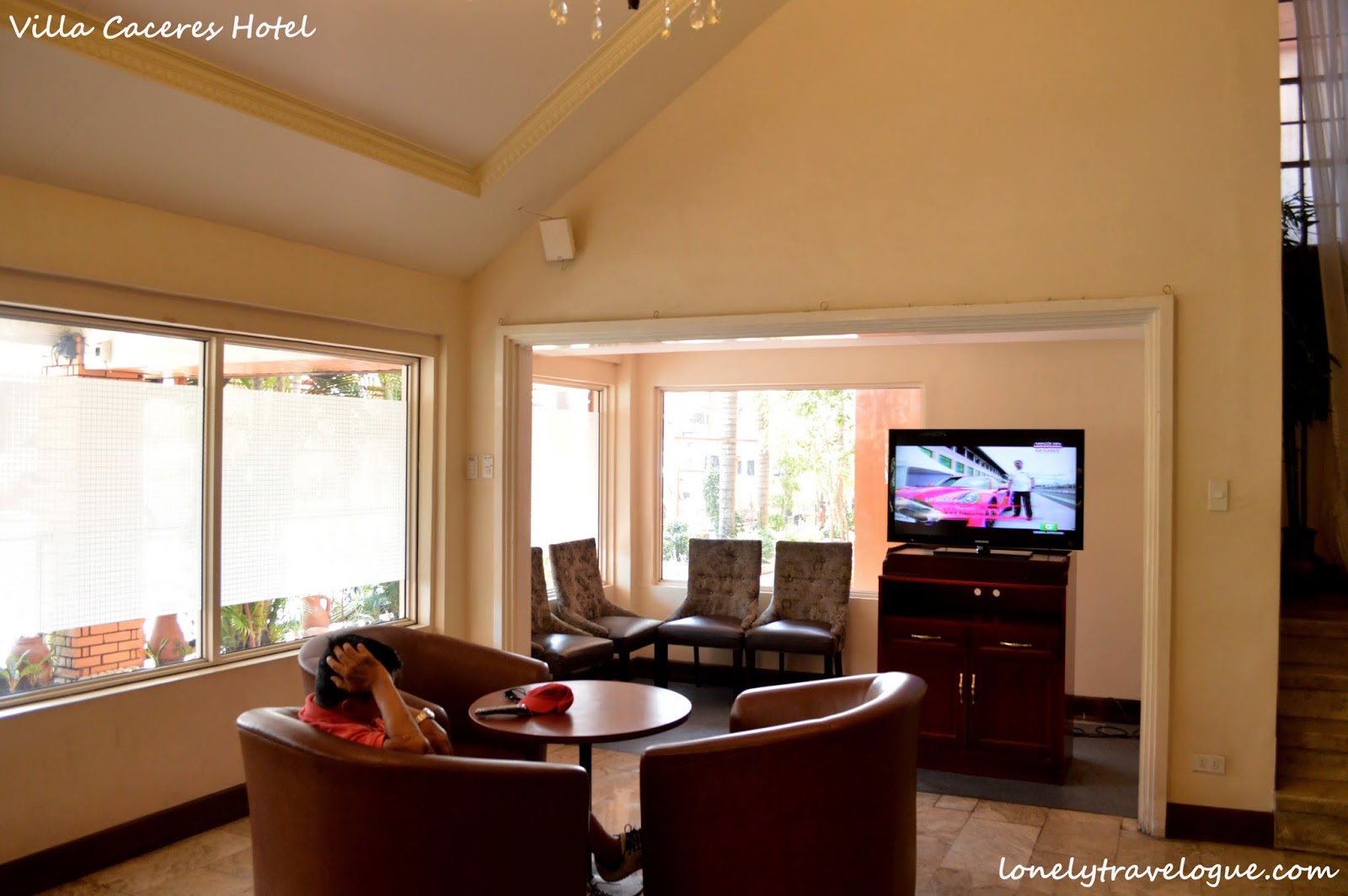 One of the lobby near the Restaurant.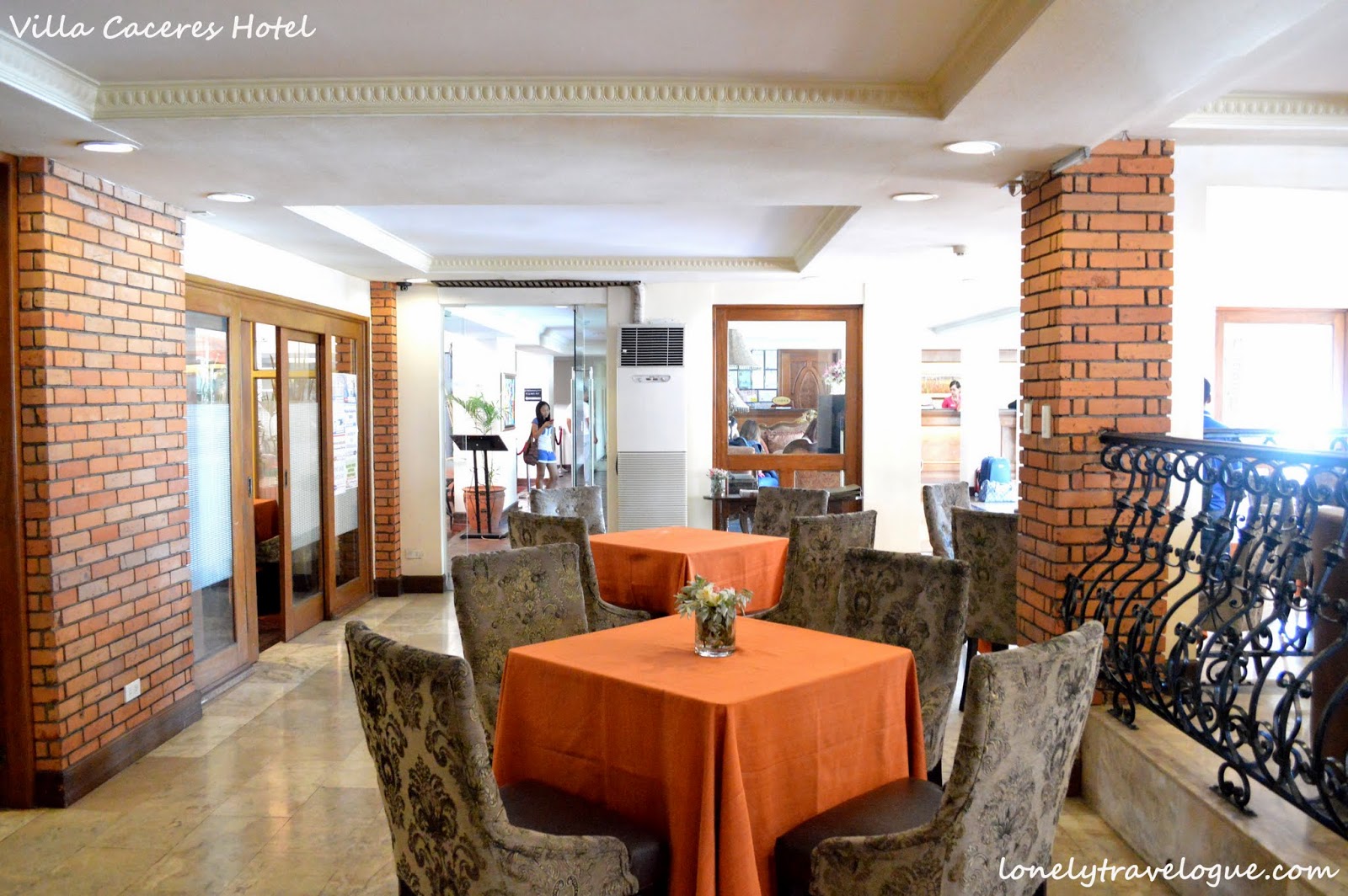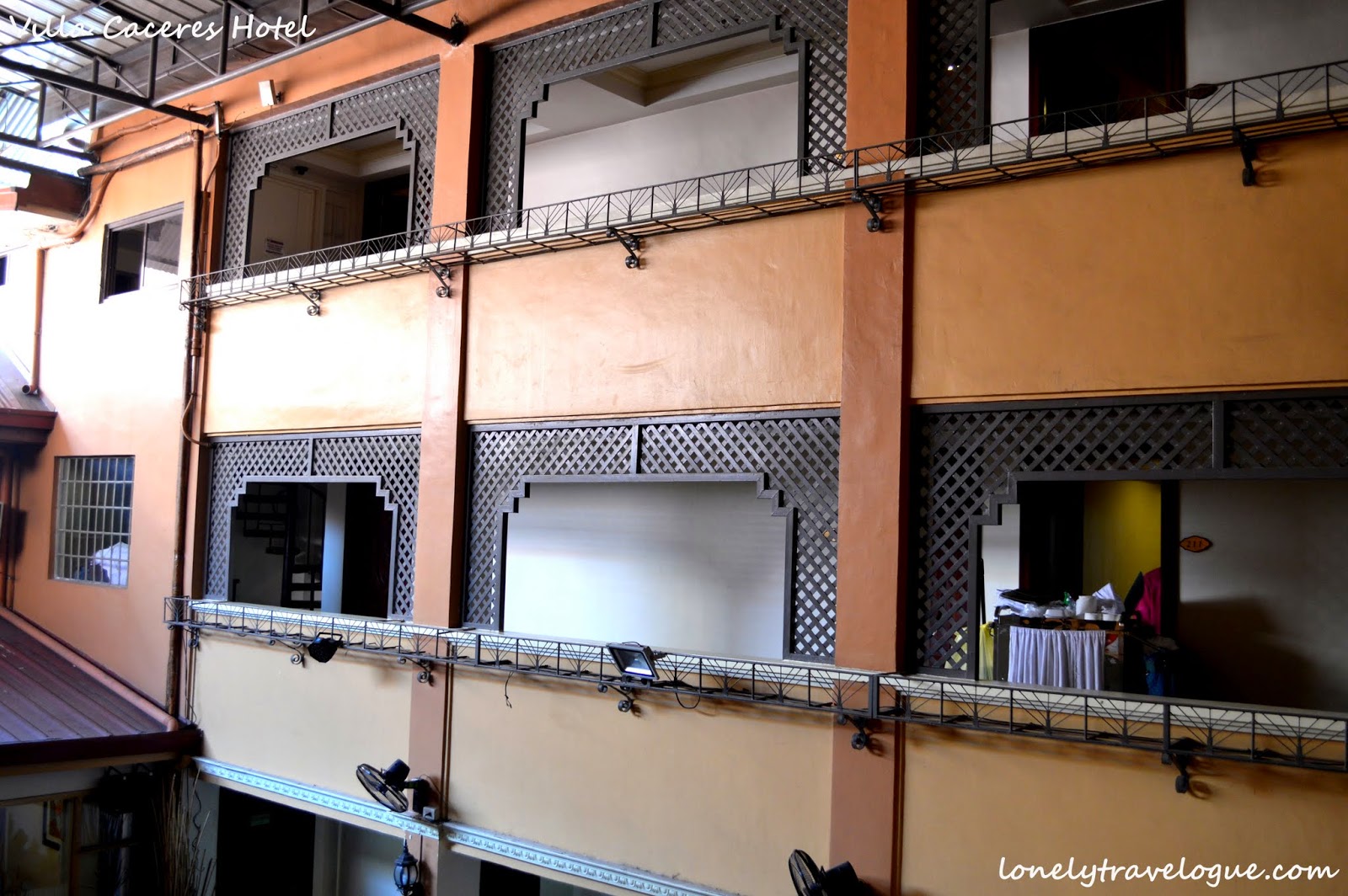 Upon checking-in in Villa Caceres Hotel we were amazed by its Victorian inspired lobby and hospitable and well-mannered hotel staff. I must say that this hotel truly speaks of what Bicolano hospitality is all about. The staff are very prompt with our concerns and requests.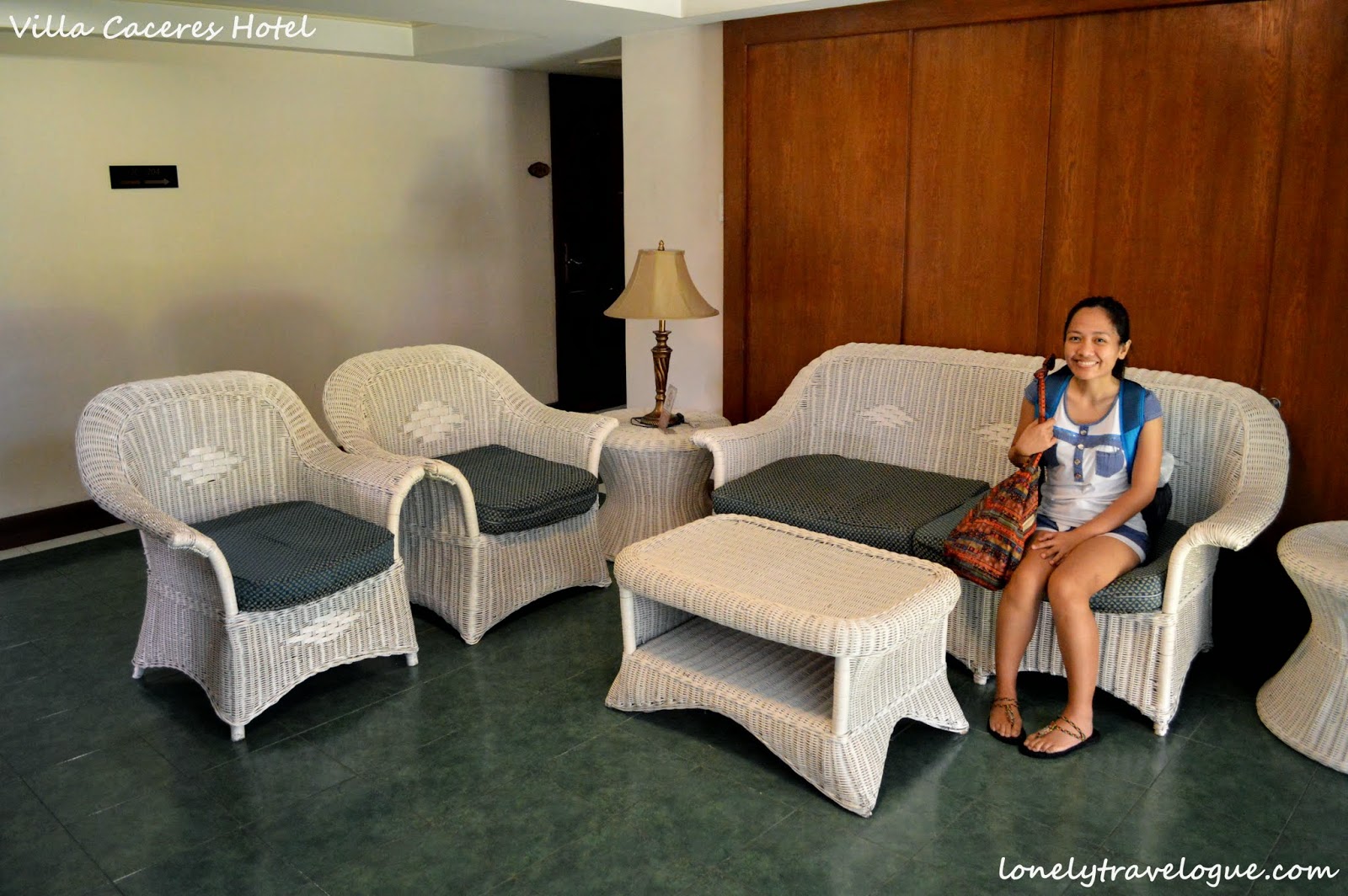 Miss Lingayen enjoying the Native vibe of Villa Caceres Hotel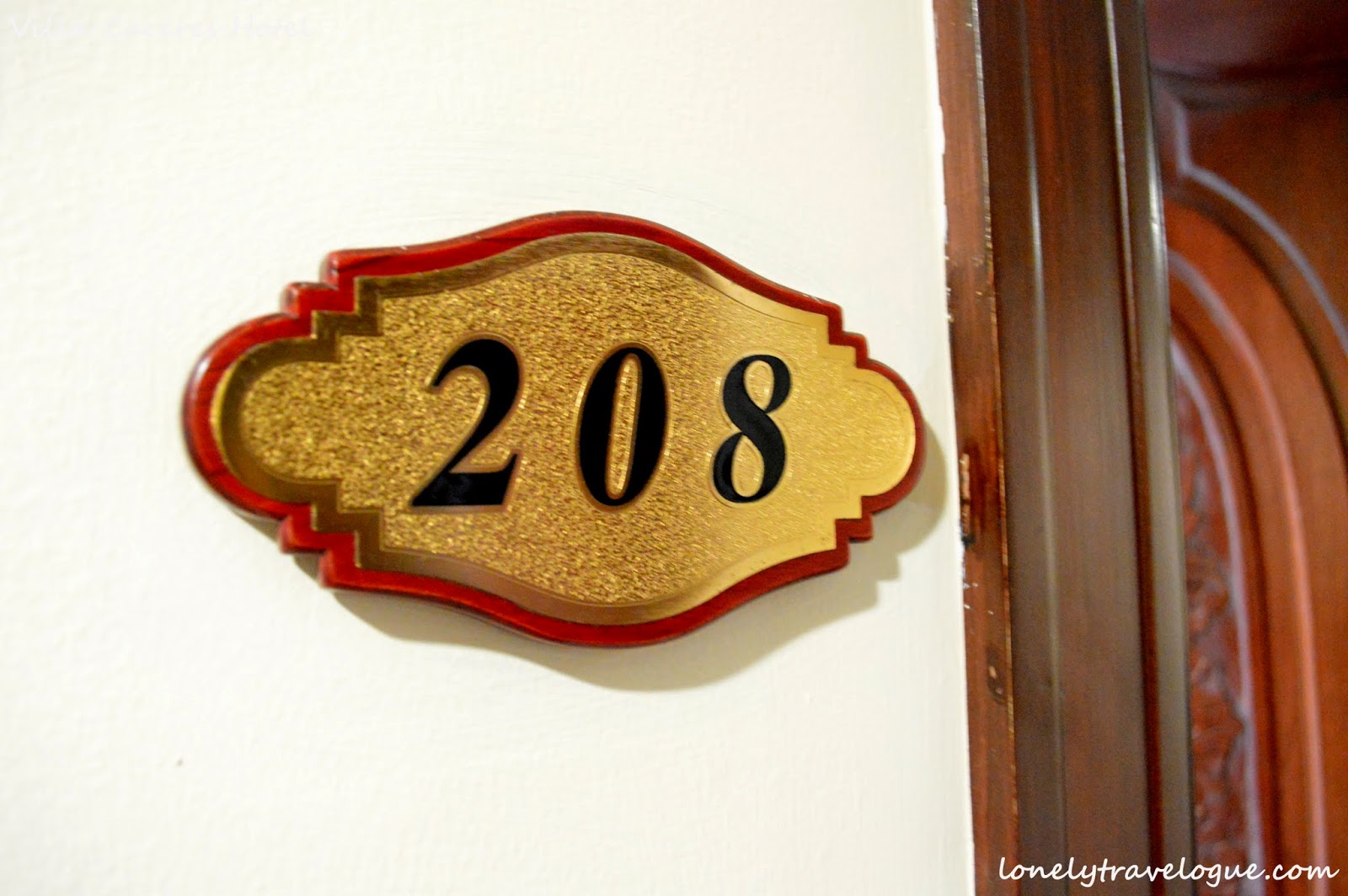 We were ushered in our room with a veranda overlooking the pool. What's cool about that was that I saw people wearing their best smile as they hid away from the scorching heat of the sun. Our room is filled with wooden furniture that made me feel like I am staying in a real villa during the Spanish time. There are enough comfortable chairs for us to accommodate guest.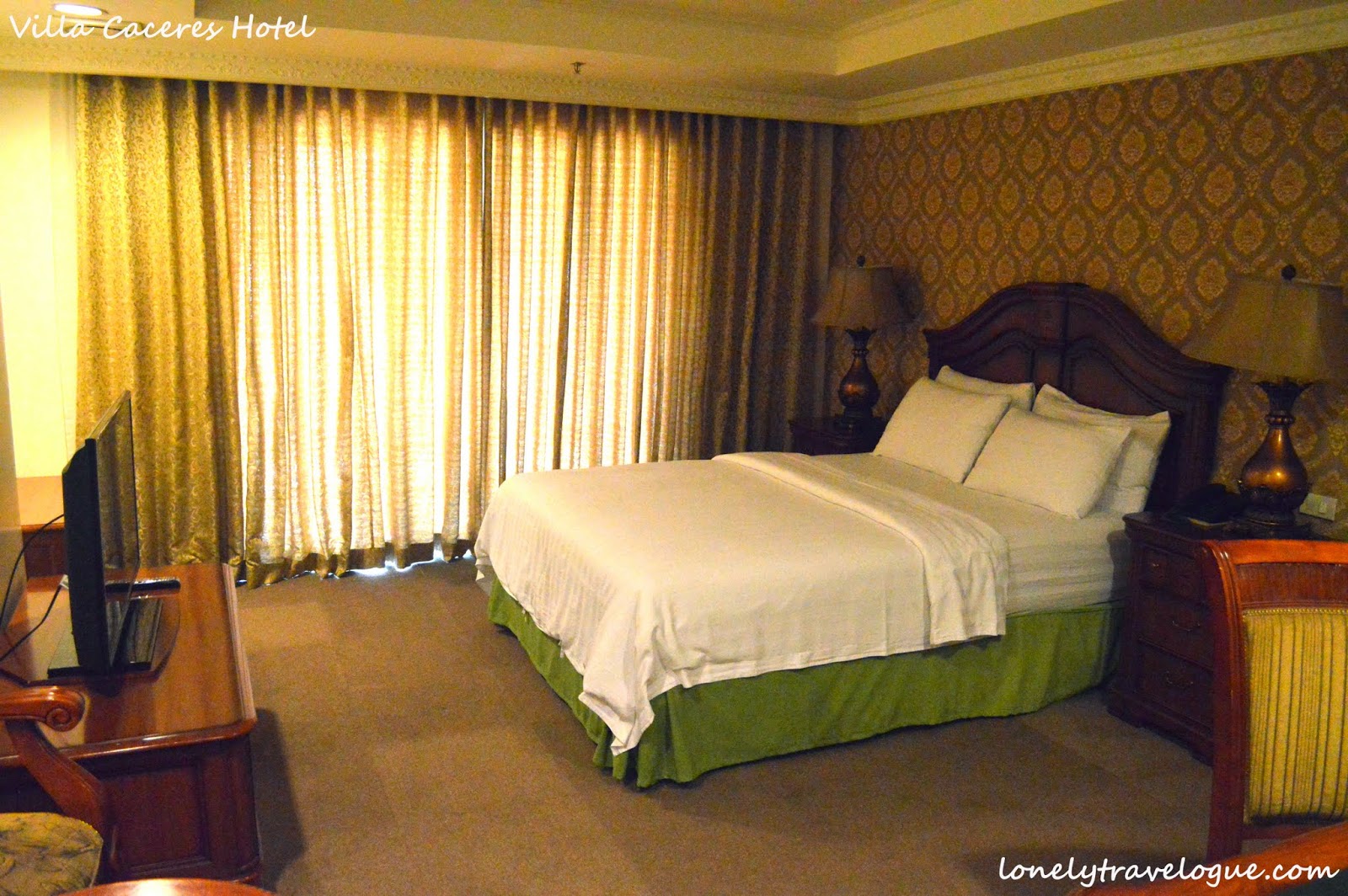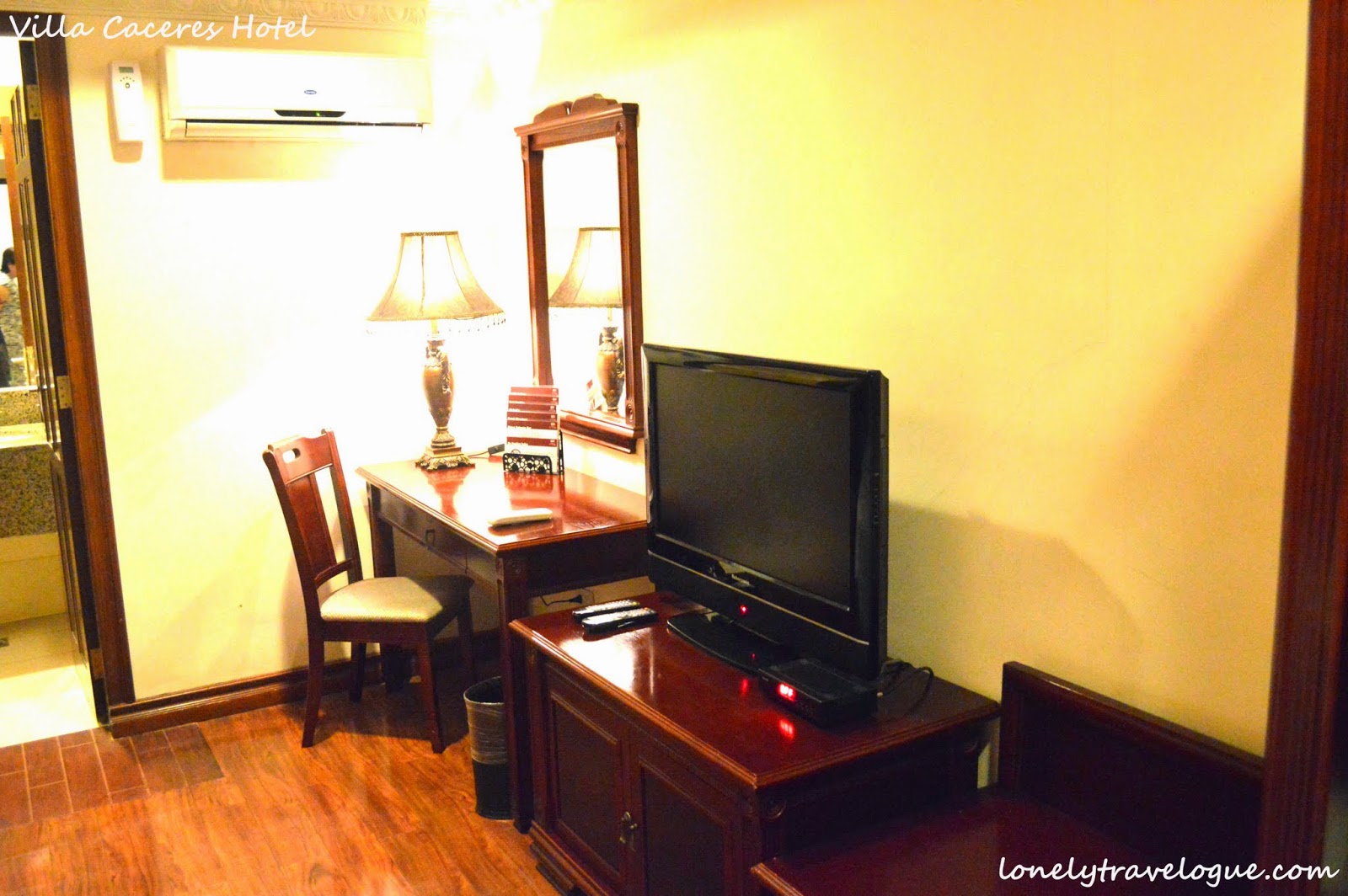 Each room in Villa Caceres Hotel is complete with basic amenities from toiletries to complementary coffee and tea to hot and cold shower to the vault where you can store your valuables while you tour the city.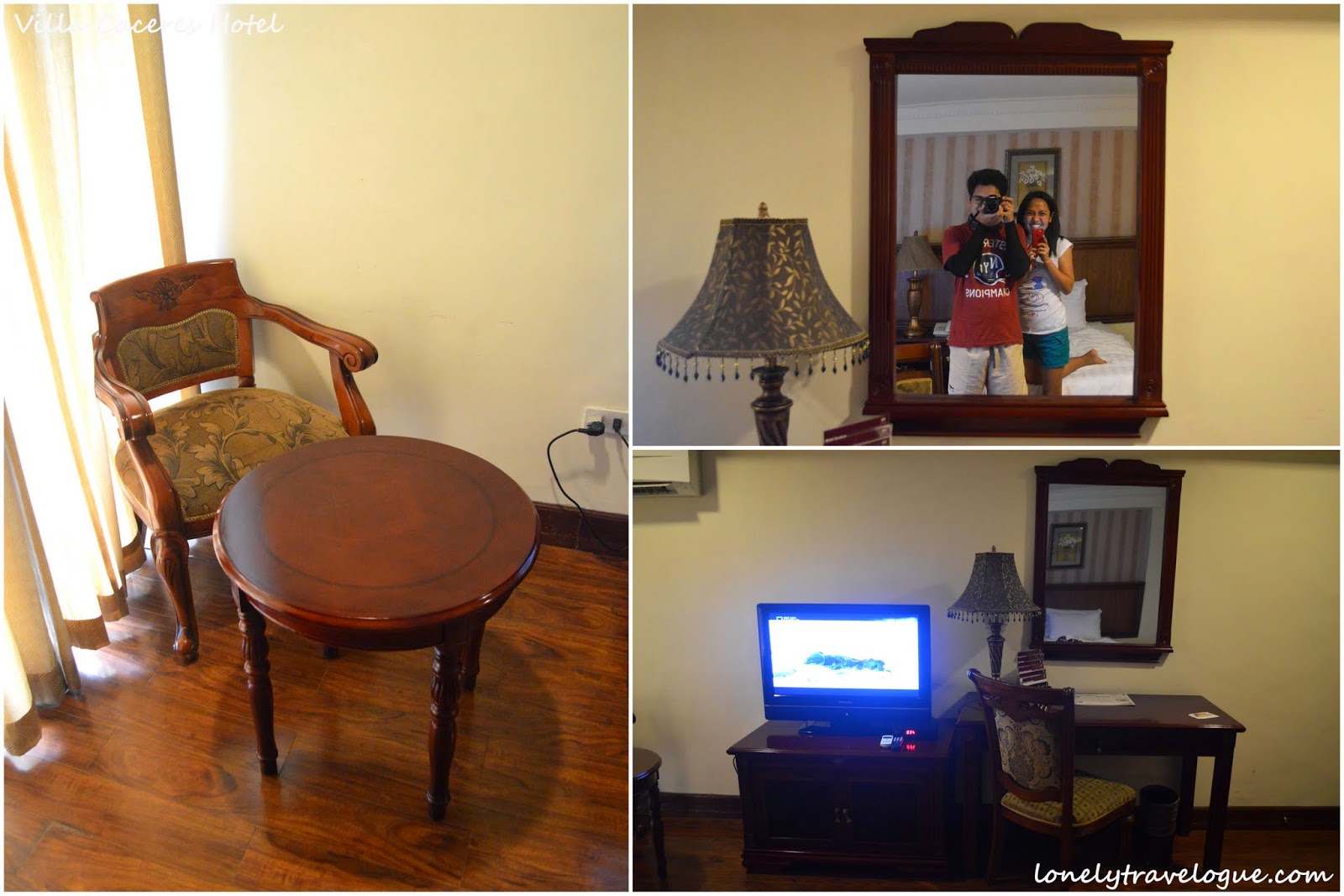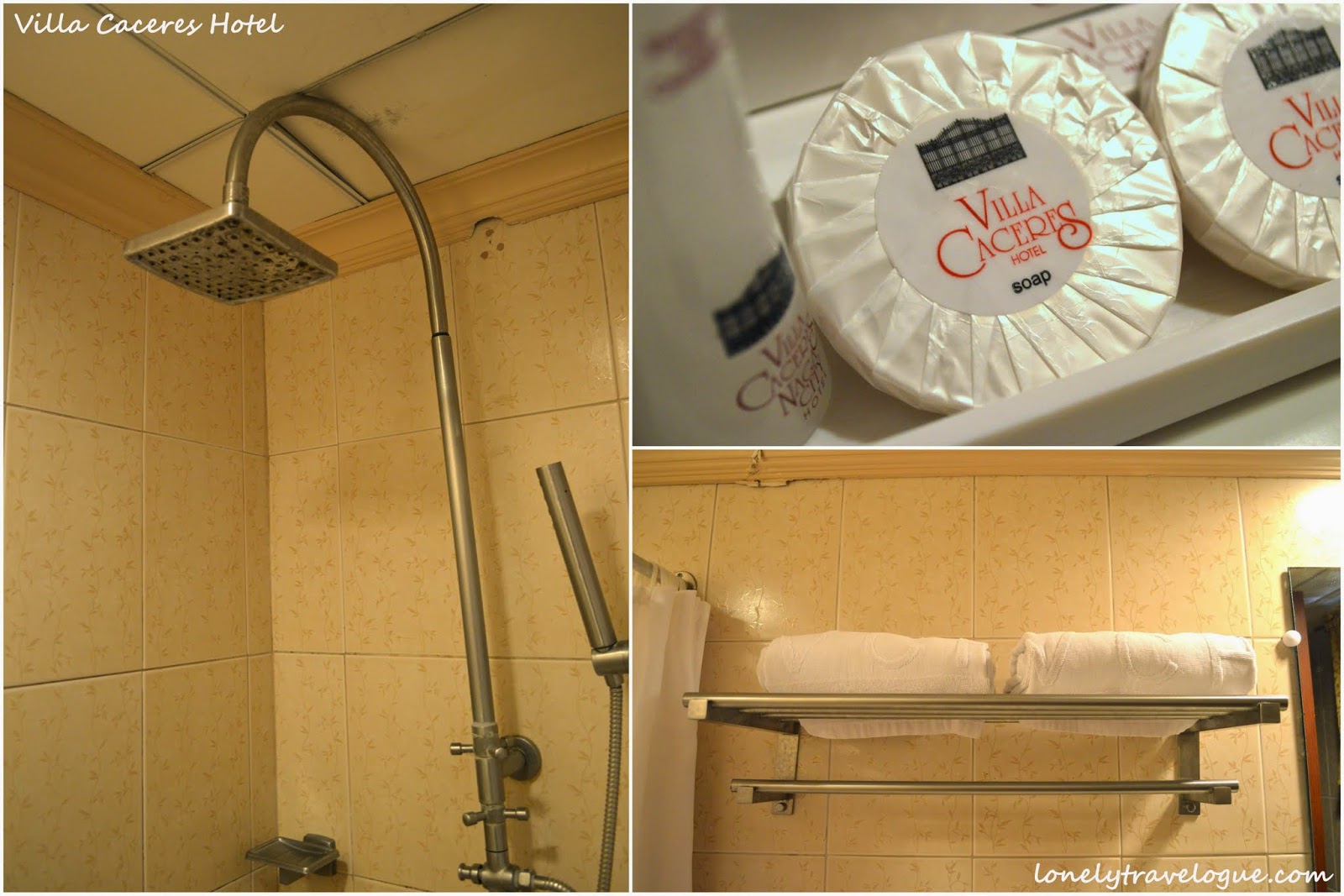 Since we came from Malabsay falls, we were very tired so we give in to the inviting spirit of our bed. The white linen is at par in quality. Villa Caceres Hotel knows the very best to offer to its guest. Because of its fine texture and smell I immediately slept and woke up at 5pm.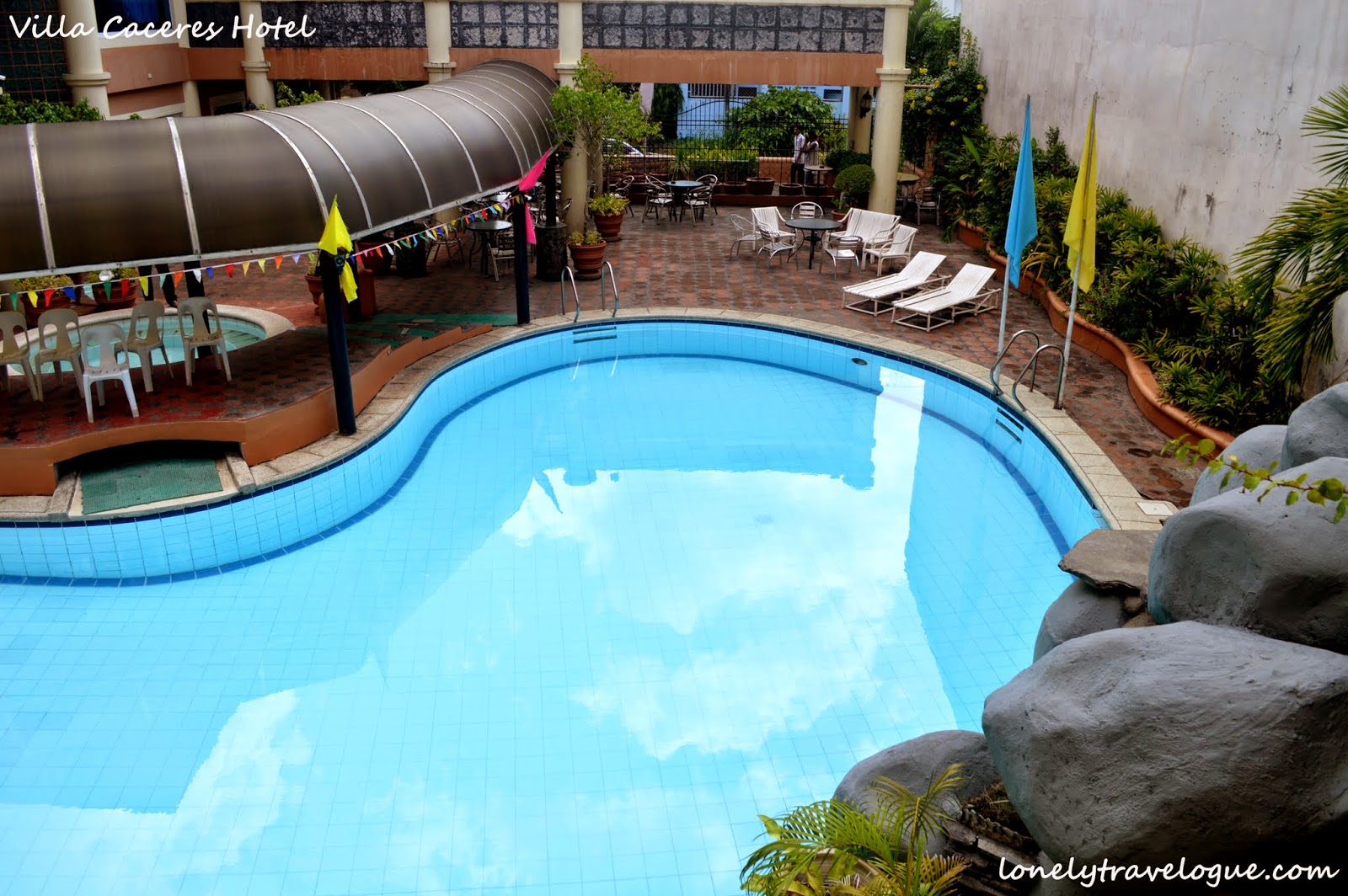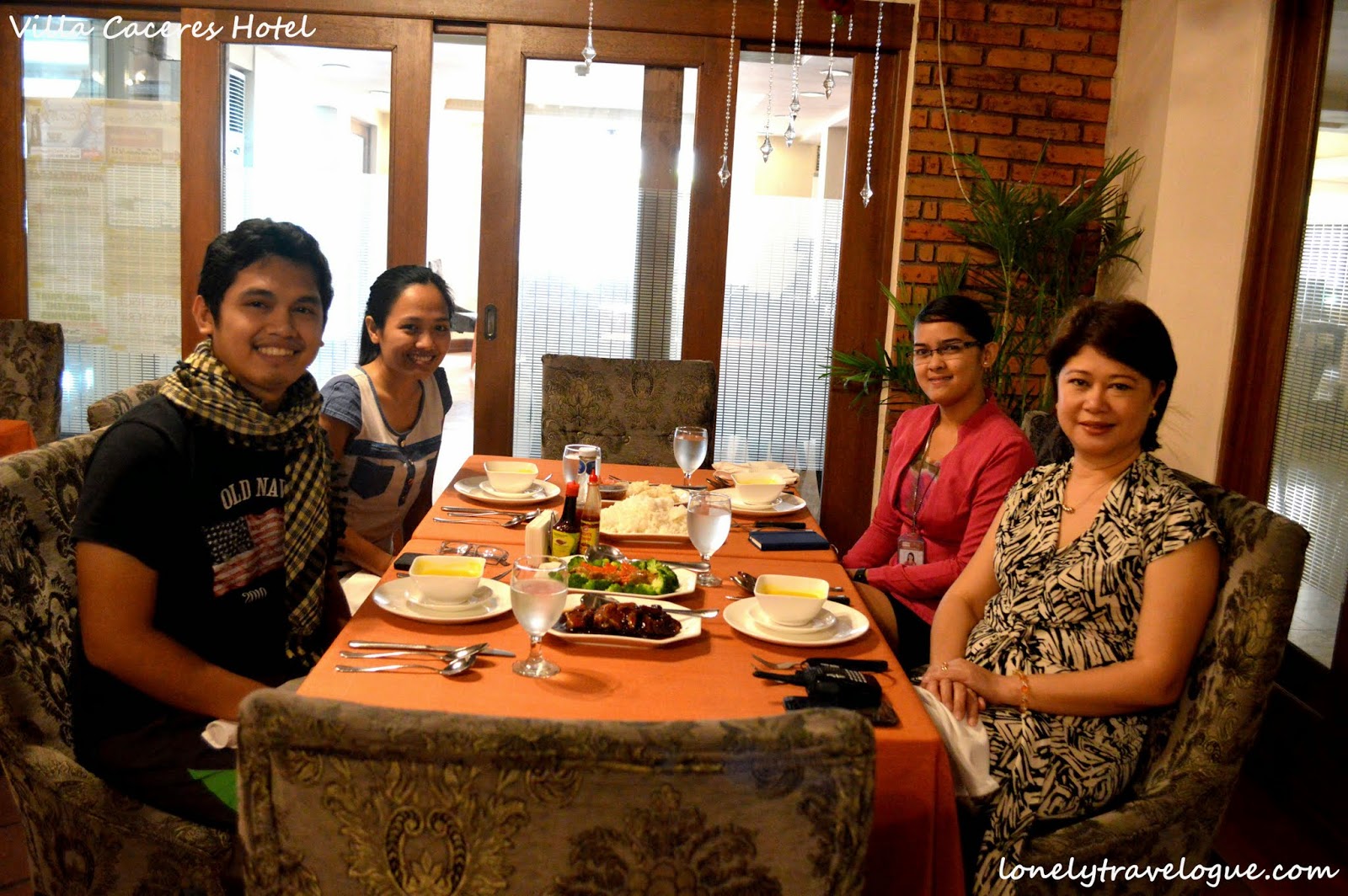 We were blessed to meet Tita Imelda the Assistant General Manger of Villa Caceres Hotel upon check-out. Aside from fantastic stories about Naga and family life, tita Imelda and her crew of smiling Bicolanos served us pinangat the local delicacy of Bicol Region. After we had lunch she toured us around the hotel and showed all the amenities of the hotel.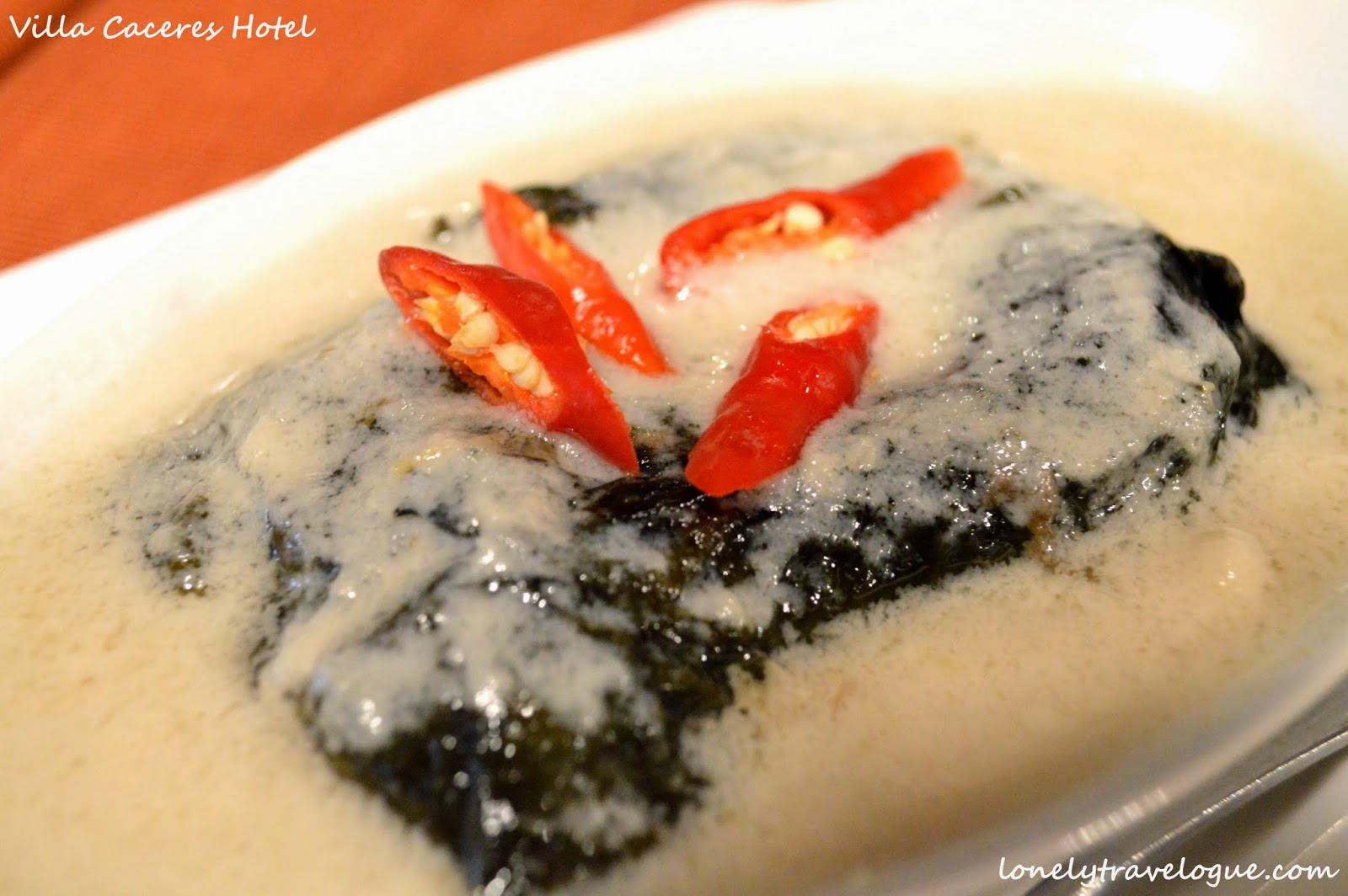 Pinangat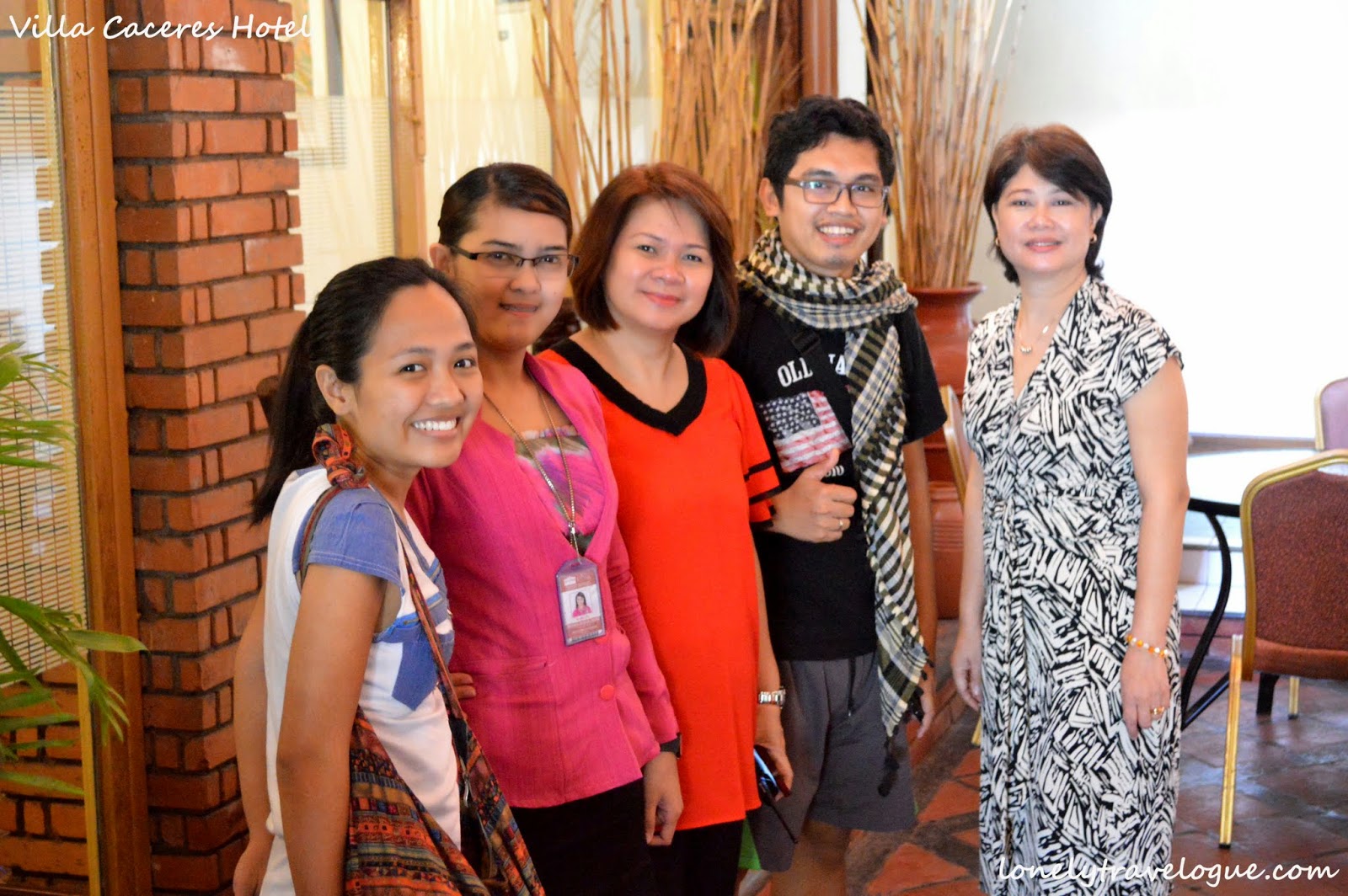 Miss Lingayen, Olga – Front Desk Manager, the General Manager, yours truly and Tita Imelda


One good thing about Villa Caceres Hotel is that it is an all-in-one hotel. Companies and associations in Bicol Region and around the country can book the many function rooms of the hotel for its conference and seminars. Weddings are done here too most of the times.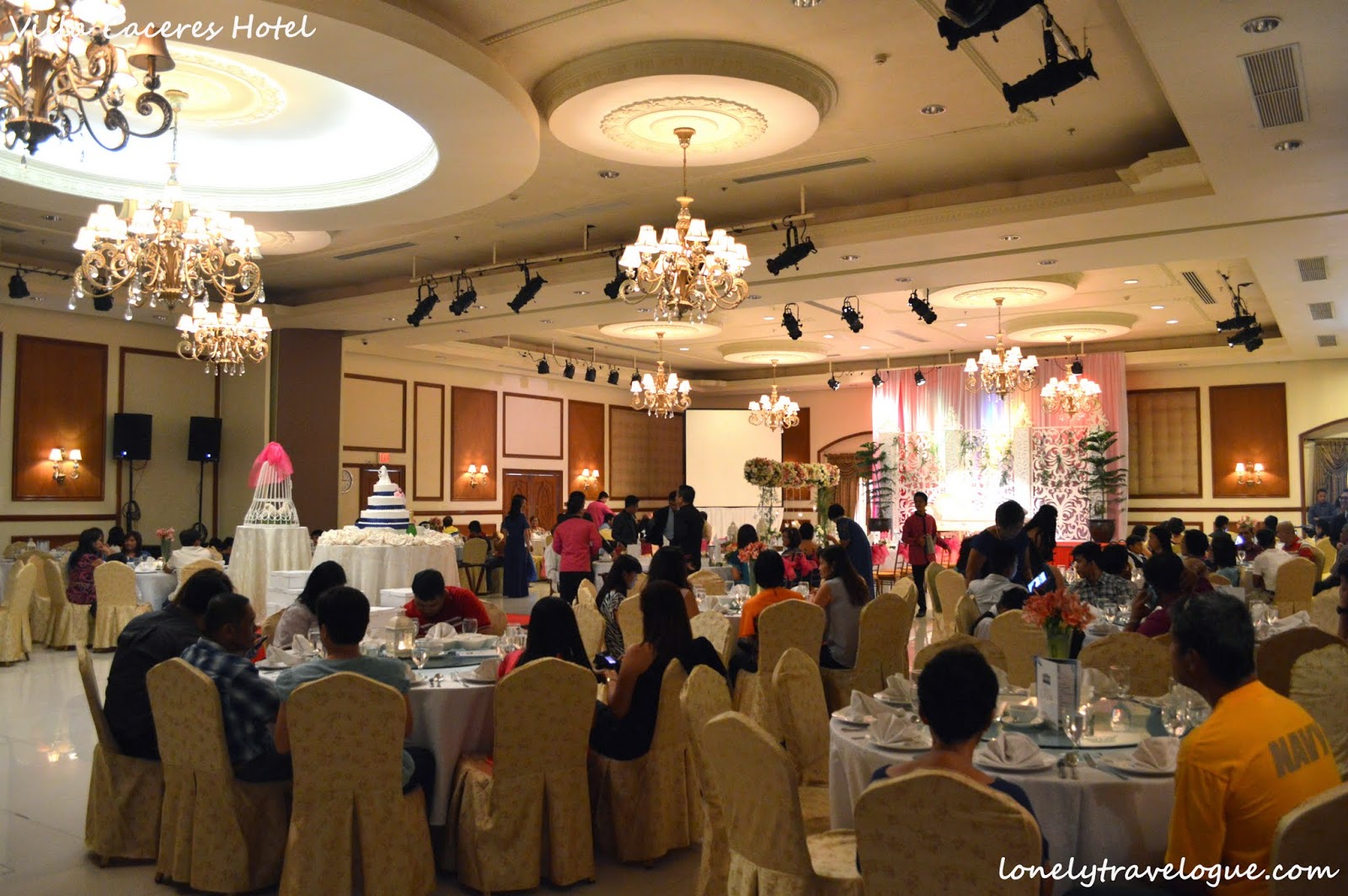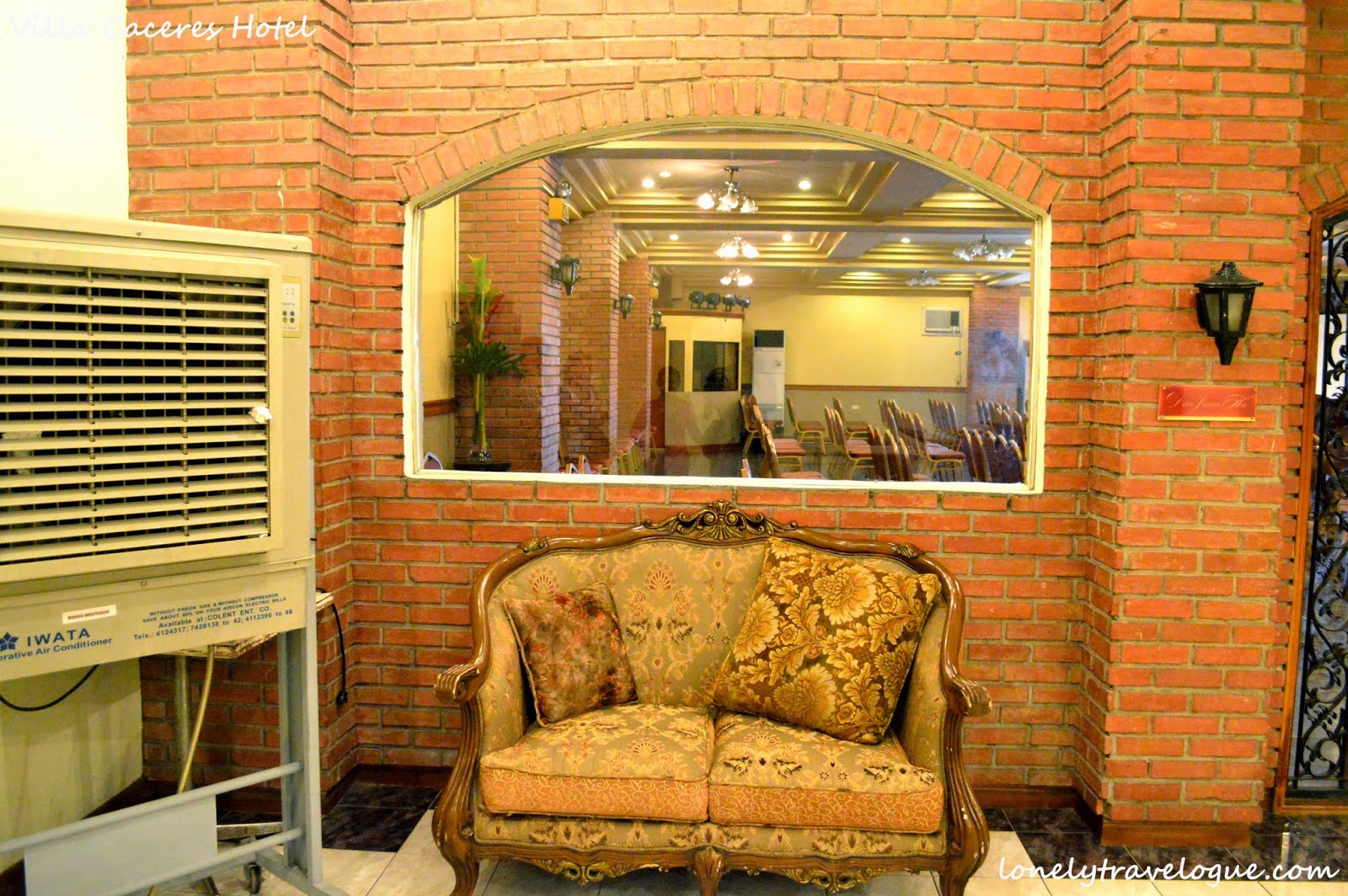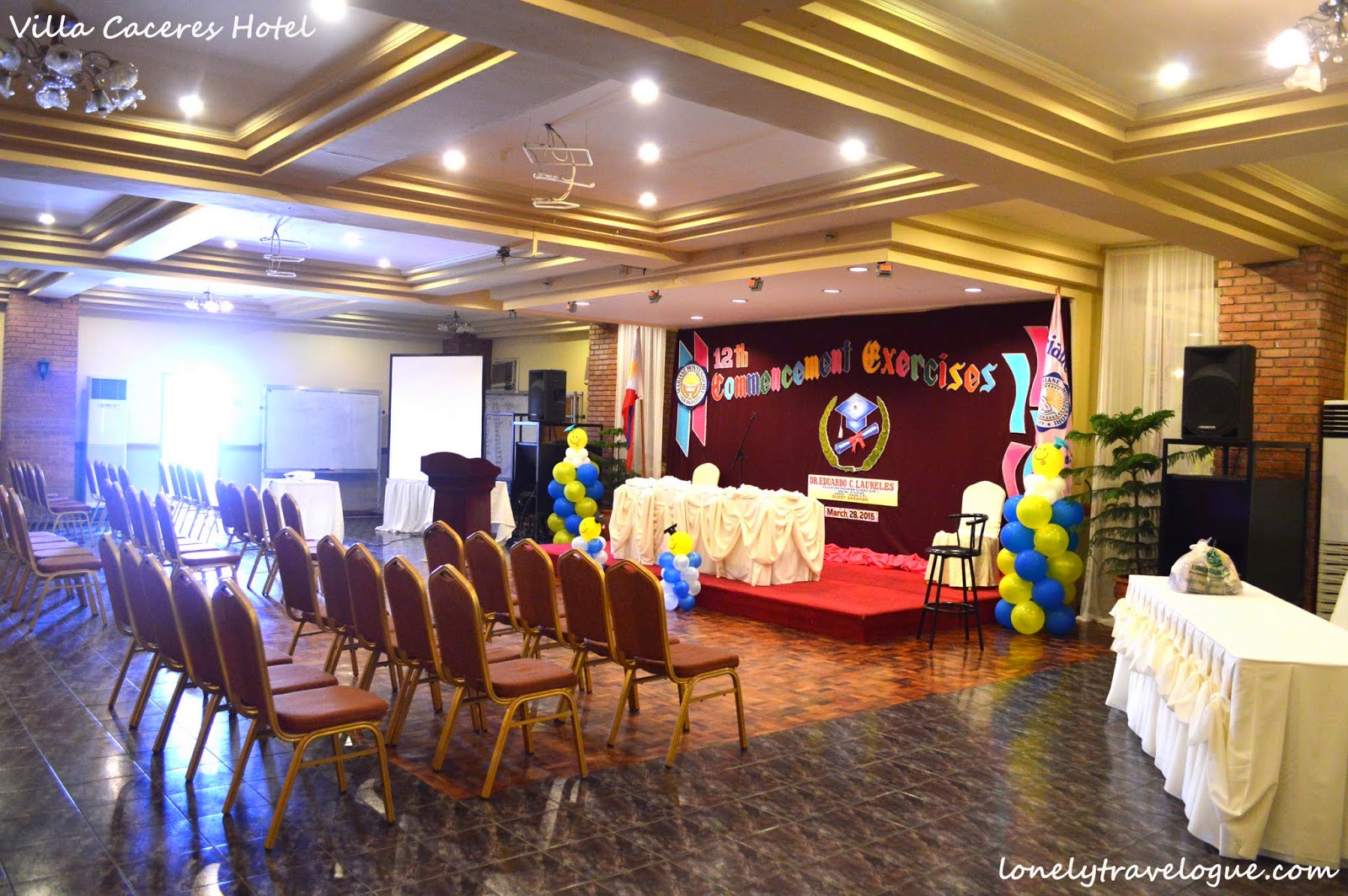 Of course participants of the event being held in Villa Caceres Hotel will enjoy a discount when they book a room. And if they want to experience Bicol, Villa Caceres has a partner travel agency that offers a tailored and comfortable tour around the city or in Bicol Region.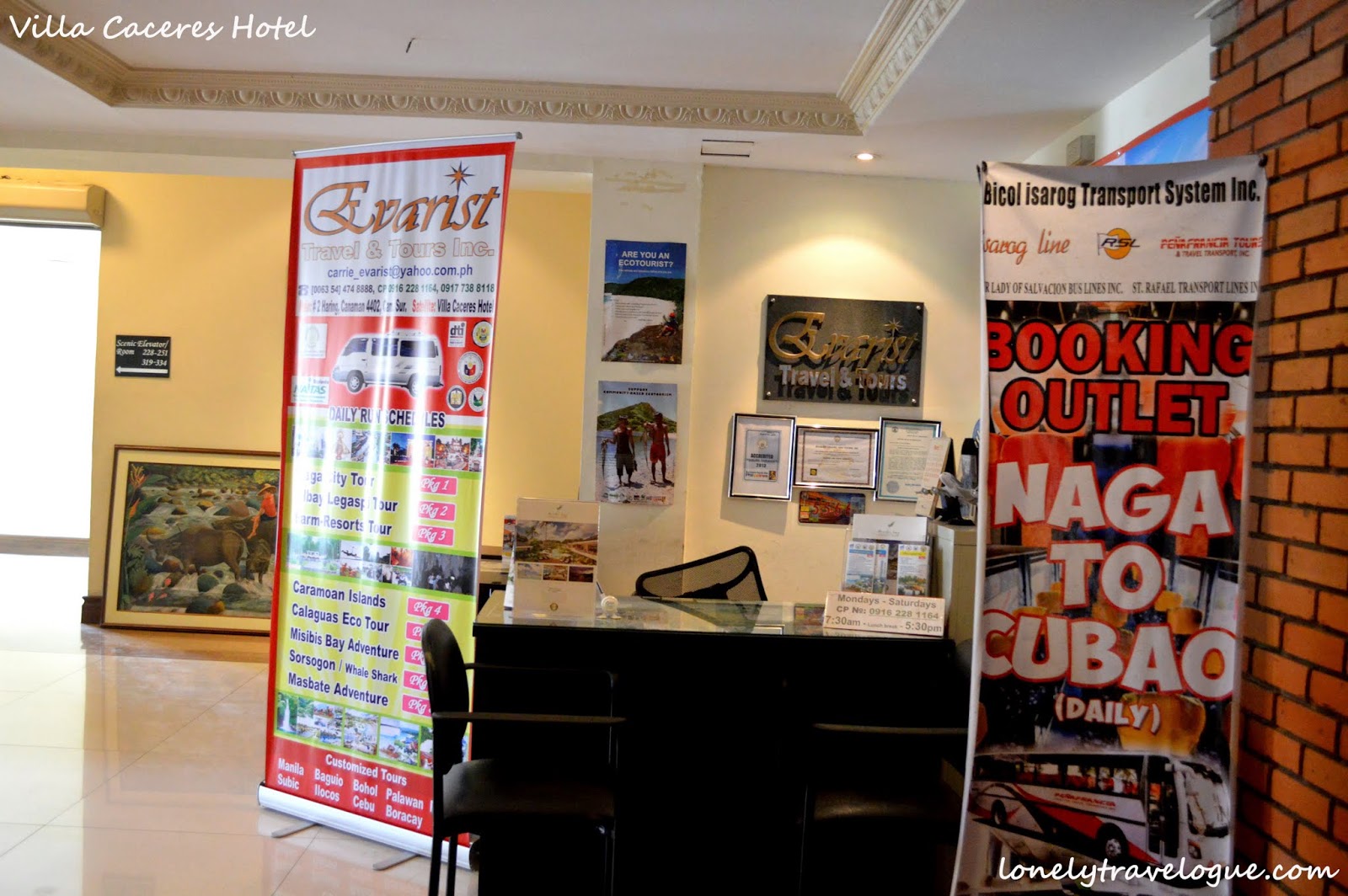 For Rates and Reservation you may contact Villa Caceres Hotel through:
Landline: (054) 473-6530 to 33
(054) 811-6083 to 89
Mobile: 0917-5512285 and 0920-6979651
Email: [email protected]
Website: www.villacacereshotel.com