The idea of uprooting an entire heritage house and place it in a park or resort to be "preserve" wasn't that very sound to me. As a traveler who appreciate the beauty of our past, the heart and soul of the house remains in the place where it adapted to the environment that constitutes its importance in our history. I was very apprehensive about the idea of Las Casas Filipinas de Acuzar when it gained popularity among local and foreign tourists. It took a call from a dear friend from Cebu for me to finally step in this Bagac's famous attraction.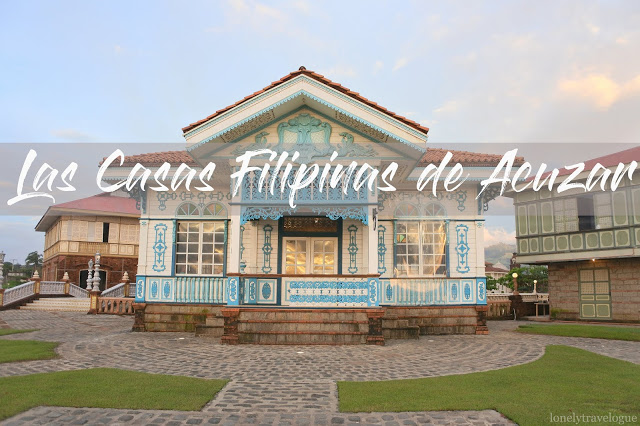 Although the idea of Las Casas Filipinas de Acuzar wasn't solid to me, my mind was not close to completely shut off all the possibilities of visiting this heritage resort in Bataan. I am very open to visit the resort to listen to the reasons of transporting an entire heritage house from Laguna or Batangas or Pampanga or even Mindanao to a 400-hectare property in Bataan and see for myself how the owners truly preserve the old houses.

Something like this is built forever. Needs forever care, attention and love to sustain and flourish it. #VanguardofFilipinoHeritage #mylascasasstory #lascasasfilipinasdeacuzar #LasCasasBarkada #Bagac #bataan .A post shared by Jherson Jaya (@lonelytravelogue) on Aug 10, 2018 at 5:06am PDT

The journey from Manila to Bagac, Bataan can either be a 4 – 5 hours by land and up to 2 hours only by sea and land – we took the latter. Thanks to the reliable ferry system of 1Bataan Integrated Transport System from Mall of Asia to Orion, Bataan we were able to reach Bagac in just 1.5 hours. With 1Bataan Integrated Transport System you can reach Bataan in just 45 minutes.  
Casa Lubao | Ancestral house of the Salgado-Arrastia. The family lived in this house helped President Diosdado Macapagal finished his studies. I return, his mother worked as a laundrywoman for the family.

The Concept of Las Casas Filipinas de Acuzar
Not all heritage houses are being preserved by its current owners – the offspring of the original owner. Keeping an old house is very expensive considering the maintenance of the outdated electrical, plumbing and sewerage of the house.

Because of the high cost of keeping an ancestral house, the current owners tend to neglect the property that leads to its deterioration.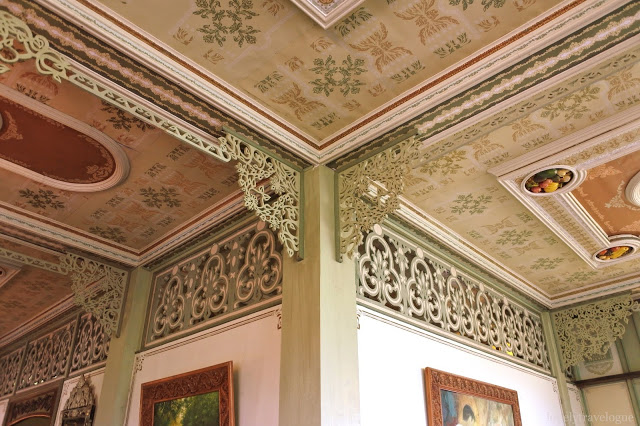 Las Casas Filipinas de Acuzar buys the structure from the current owners of the house and transports it piece by piece in Bagac, Bataan. The land will be left to the current owners of the house. 

This notion is not new to preserve and showcase tangible and intangible heritage. In many countries in Europe, they have built heritage complex to house their tangible heritage and showcase its intangible heritage – they call it open-air museums.    According to our guide in Las Casas Filipinas de Acuzar, many old house owners have expressed their intention to sell their house to the Acuzar. Its either they can no longer maintain the house and like Mr. Acuzar, they want it to be preserved for future generation to see or they really need to demolish the house to give way for new developments.   
Hotel de Oriente | Formerly located in Binondo Manila this hotel is one of the premier in Manila during her time. The structure now serves as a function hall for all types of occasions. APEC 2015 was held in Hotel de Oriente, Las Casas Filipinas de Acuzar
Inside Hotel de Oriente | As the premier hotel during her time, Hotel de Oriente in Las Casas Filipinas de Azucar is nothing but a great piece of art. Detailed wood carving and elaborate aesthetics will make every guest speechless upon seeing it.
What to Expect in Las Casas Filipinas de Acuzar When you enter Las Casas Filipinas de Acuzar complex, there will be a wow factor and an automatic clicking of your camera. Manicured pathways, old houses lined up over the horizon of a semi-manmade river where boats with tourist are dotting, instagramable bridges that link manmade small island and of course colorful heritage houses in almost all spots of the complex.    Guests in Las Casas Filipinas de Acuzar are either day-tourists or those who booked a room for an extended stay. Everyone is expected to do a heritage tour which is inclusive in both day tour and accommodation packages. Other activities include craftsmanship at the workshops, kalesa ride, balsa (boat) tour for day and night, bicycle ride and since the heritage resort also has a beach they also offer the variety of beach activities such as jetski and banana boat ride. 
R-L: Casa Quiapo House and Statue of Lola Basyang telling stories to Children | Casa Quiapo formerly located in Hidalgo street in Manila is the first home of University of the Philippines School of Fine Arts before it moved in Padre Faura. In Las Casas Filipinas de Acuzar, Casa Quiapo is the home of Bellas Artes Projects Foundation. Lola Basyang, adjacent to a bridge after her, is a famous book character created by Severino Reyes.
Lola Basyang Bridge | A time travel bridge named after Severino Reyes' created character, Lola Basyang.
One of the exciting features in Las Casas Filipinas de Azucar is its canal that leads to hotel rooms. During the balsa tour, you will witness how splendid and picturesque these structures are. You can do balsa tour day and night depending on the tide. 
After the guided heritage tour, you can walk around the complex freely. There are jeepneys you can hail if you get tired of walking which I doubt.
There are weekend events such as Sunday Mass (10:30 AM), Cultural Show (Saturday 6:00 PM), Carabao Race and Palosebo (Saturday to Sunday 4:00 PM) and many more. Currently, there are 3 restaurants in the resort, a coffee shop and a night pub with street foods.     The Las Casas Filipinas de Acuzar Advocacy The owners of Las Casas Filipinas de Acuzar spend billions of pesos to buy and rebuild old houses throughout the country. The Acuzar's lead by Mr. Jerry Acuzar has spent not only a fortune to build Las Casas but devoted 10 years of their time to develop the resort into what the tourist enjoys today. It opened in 2010 and there are still ongoing constructions of old houses. There are about 60 heritage houses transported from all over the archipelago to Bataan. Mr. Acuzar is still acquiring more heritage houses being sold by its owners.
Casa Candaba | This house is 90% original and is very historic. One of the Governor General during the Spanish period stayed in this house when he visited Pampanga. This house is the shooting location of Gerry de Leon's 1961 film Noli Me Tangere"
Not all houses in Las Casas Filipinas de Acuzar are 100% original. Most are 60% original some are 10% but there are some heritage houses that are 90% original like the Candaba House. It is impossible to retain 100% originality of the house since the whole house is being transported piece by piece to Bagac. There are engineering obstacles to make it 100% original. Architects, on the other hand, make sure that every detail of the original layout of the house is being followed. Wooden floor and the stairs are mostly the original pieces in every heritage house in Las Casas Filipinas de Acuzar.   I am sure like me, not everyone like the concept of Las Casas Filipinas de Acuzar or a fan of Mr. Jerry Acuzar. But one thing is sure, Mr. Acuzar is a patriot. Some call him a hero of heritage. His advocacy of preserving the tangible heritage of the Filipinos is such a gigantic vision. His dedication and passion to preserve what is dying are undeniably evident in the resort. Las Casas Filipinas de Acuzar is not a mediocre heritage resort. Every detail of the complex and of each house are well planned and very elaborate. I won't be surprised if I learn that Las Casas Filipinas de Acuzar is not making money at this point. They hired artists to create outstanding aesthetics and build workshops where you can see the artists creating their masterpiece. They even have their own stonework and brick factory!
The Message of Las Casas Filipinas de Acuzar It is true that I did not like the idea of Las Casas Filipinas de Acuzar the moment I first heard about it. I snubbed it for many occasions. But while touring the heritage resort, it tells me a lot of things. The cobbled streets, bridges, manicured lawn and rows of old buildings spoke to my consciousness of how to accept the fact that we have a Las Casas Filipinas de Acuzar. 1. We can do it. It takes a Jerry Acuzar to envision a heritage resort that will showcase our past, but it takes an entire village to build it – not to mention the fortune it cost. We Filipinos can do it, we can rebuild the past with will, dedication and hard work.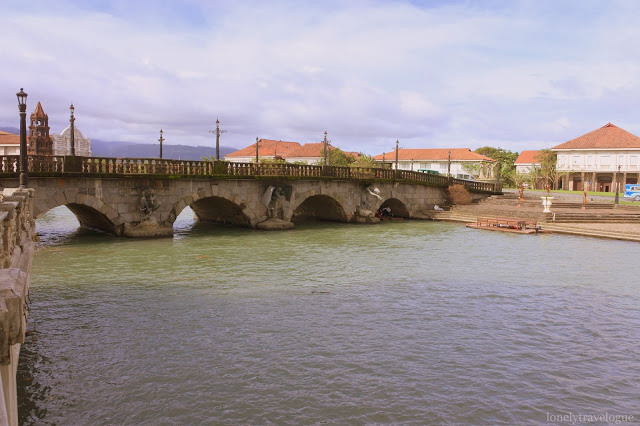 2. Our Ancestors lived a glorious Life. Every house in Las Casas Filipinas de Acuzar contains treasures that cannot be stolen. The art, the life they have lived, and the history of the house will always remain. I was wrong when I said that the soul of the house remains in the place where it was built. What if the environment where it was standing changes and it causes the house harm? With proper curation, each of us will see its glorious past and will be reminded of its significance.
3. Las Casas Filipinas de Acuzar is present because we are leaning towards modernity. While many appreciate the tangible heritage and its splendid look, there are only few who are devoted to preserving it. Most of that "many" may favor building something in exchange of heritage. In simple words, Las Casas Filipinas de Acuzar is here because we fail to preserve our heritage and we also fail to see its significance to our culture and future.
Heritage is not just for tourism, it is a cornerstone of our identity and nationhood. Every ancestral house, artifacts, landmarks, the monument is our guiding light of where we came from and where we will go forward. These are very important for development. The youth must know this by heart otherwise economic development will be nothing but empty.
At the end of our stay, my position is still the same. I would like to see a heritage house in the place where it is originally built – where its original inhabitants played as a kid, where gossips were exchanged, where a hero serenade his wife – where history took place. I like it that when I visit a place, my future children can still meet the offspring of the original owners. I am sure, Mr. Jerry Acuzar would also want that. But if we are in the dead-end and the community and government failed to recognize the need to preserve the heritage house, it is better to have Las Casas Filipinas de Acuzar than to have nothing at all.Las Casas Filipinas de Acuzar's Hotel Room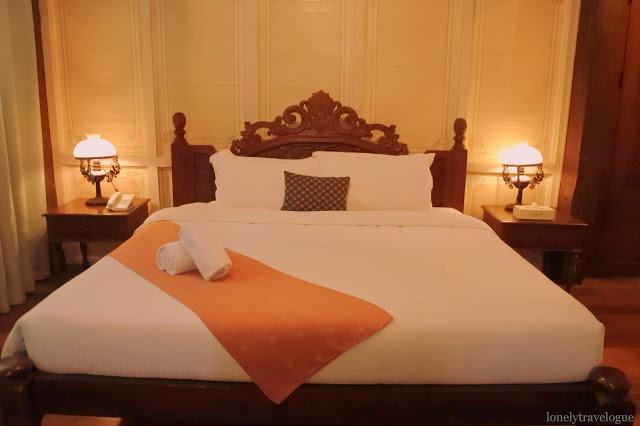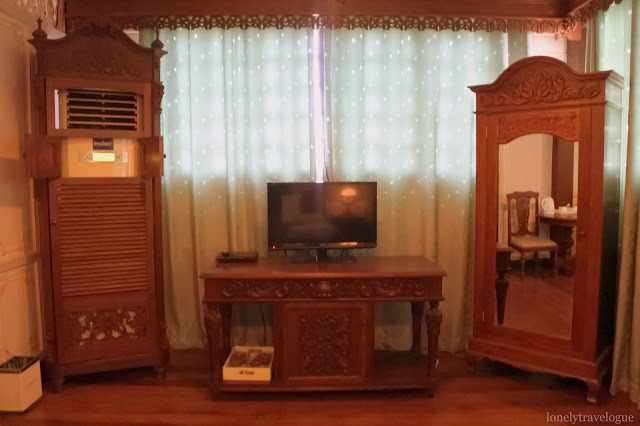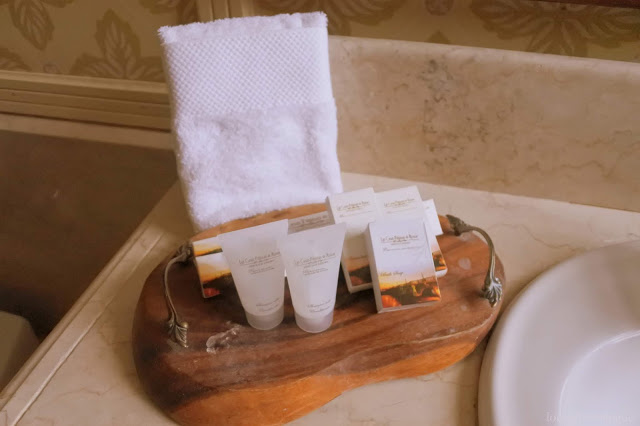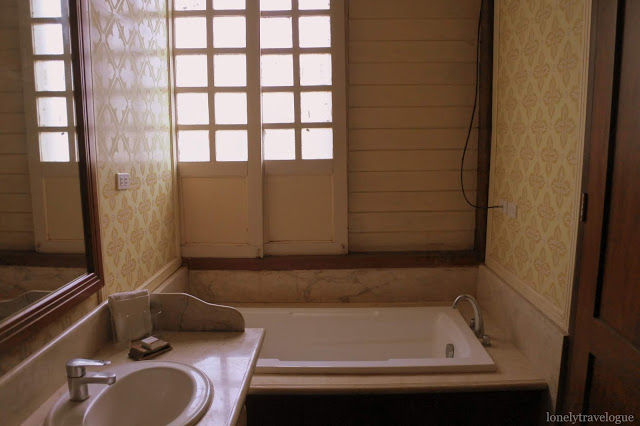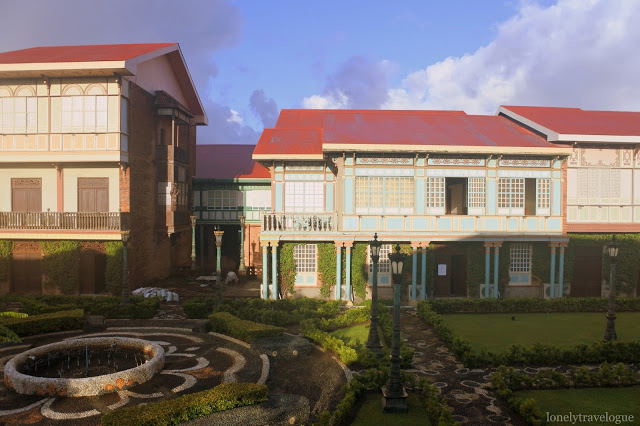 More Las Casas Filipinas de Acuzar Pictures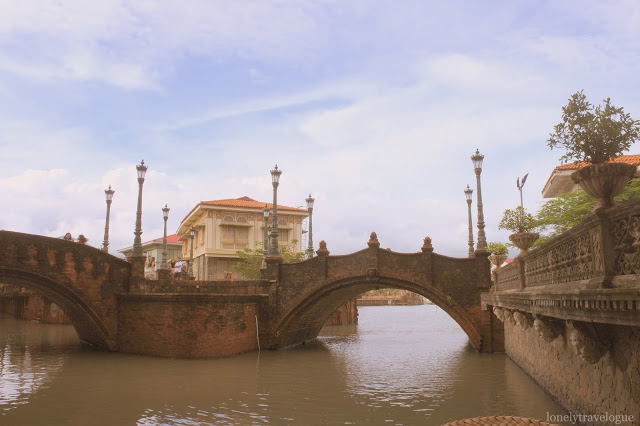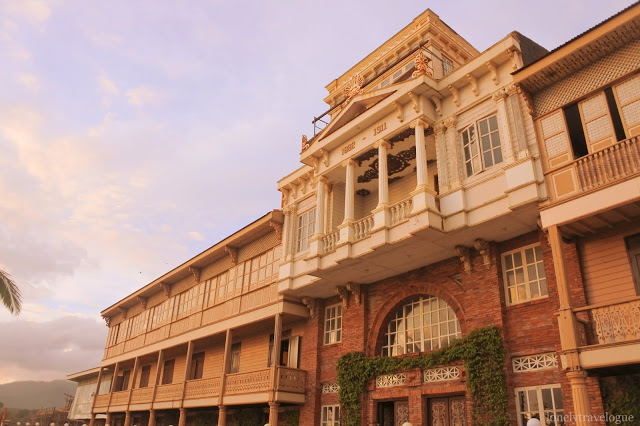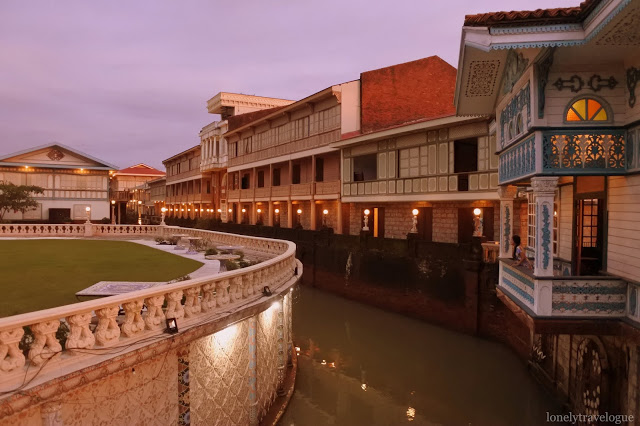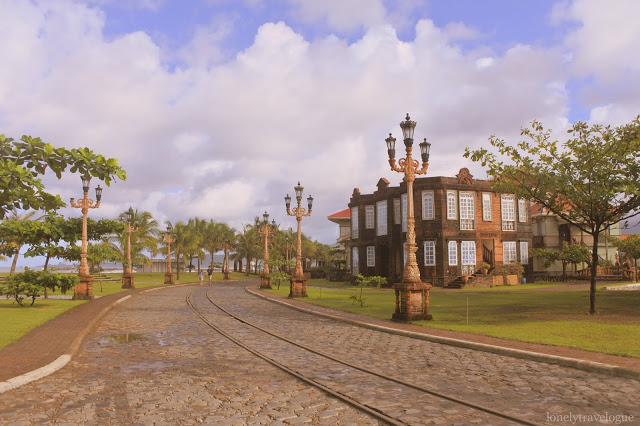 Manila Sales and Reservation Office Room Reservations: Direct Lines: 332.5338 / 332.5286 / 355.3032 Mobile No.: 0917.872.9361 Email: [email protected] Corporate Sales: 866.8500 Office Hours: 8:30AM – 5:30PM Monday-Saturday Office Address: Las Casas Filipinas de Acuzar QC Casa Juico #134 Roosevelt Avenue Barangay Paraiso, San Francisco Del Monte, QC Resort Reception: 0917.872.9371 (Sundays and holidays) Pampanga Sales Office Direct Lines: 300.3265 / 300.3271 Email: [email protected] [email protected] Las Casas Filipinas de Acuzar ToursWeekday Heritage Tour Rate: PHP1,850.ooWeekend Heritage Tour Rate: Php2,500.ooInclusions:
Walking heritage tour with a tour guide.
Bottled mineral water or signature welcome drink.
Cold towels and map.
Free kalesa ride
Free river cruise
Free access to the majestic Hotel De Oriente
Use of raincoat during the rainy season
Beach access
Tours Schedules: 9:30AM / 10:30AM / 11:30AM / 1:30PM / 2:30PM / 3:30PM / 4:30PM