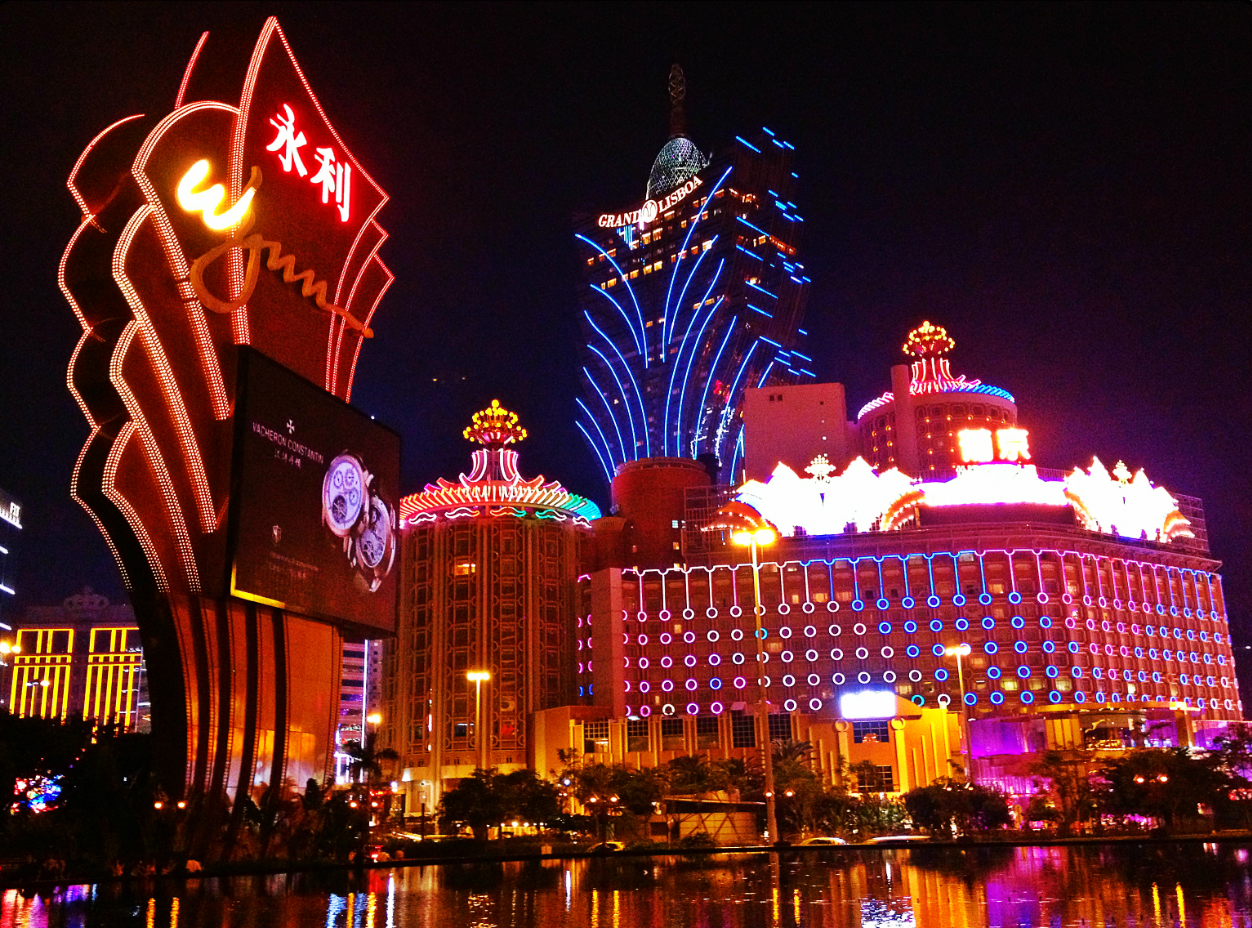 When many people
in the West think of gaming, they think of Vegas. But over in the
East, it is Macau that often comes to mind. In fact, Macau is now the
largest gaming city in the world, not just the East. There's a good
reason for it, and the atmosphere is different. Vegas has a
reputation for parties and debauchery while Macau is known as being a
stylish destination where people focus on the cards and the games.
The Vegas Strip sounds exciting, but with so many hen and stag
parties and people getting wasted, can it offer anything like what
Macau can? Macau is the better option, in my opinion, for those who
want to enjoy the casinos. But be aware that the main game here is
baccarat, accounting for around 90 percent of all bets wagered, so
you might want to brush up on your skills. Gaming has been
allowed in Macau since the 1850s, but its only in recent years that
the casinos and gaming have become exquisite and luxurious,
attracting 30 million visitors a year, most of who come from mainland
China. Gamers in Macau wagered $28 billion in 2016 compared to $6.3
billion in Vegas. It has taken over as the
world's biggest gaming destination. The architecture
of Macau casinos is fascinating because although some are done in a
Vegas-style, most make use of Feng shui, an eastern art that uses
elements like wind and water in the design, layout and décor. Most
casinos also offer free shuttle buses, so you can hop on and off at
different mega-casinos around the city. There are over 40 casinos in
Macau, and you can find most of them in Taipa. The most famous
casino in Macau is probably The
Venetian, as it is the biggest gaming floor in the world. A
massive dome lobby entrance is the first thing you see along with the
Venice-inspired art on the walls and ceilings. Within the complex are
luxury shopping, restaurants, a 3,000-room hotel, golf courses and
swimming pools. But the main draw is the replica Venetian canals
within the building, which even have gondolas floating about! Most people come
here to pretend that they are in Venice, but the Galaxy Macau casino
complex within the Venetian is also impressive. If you can't get
enough of Macau's replica indoor cities, check out the Parisian
Casino complex, too, which even has its own Eiffel Tower. If you would
rather focus more on the gaming, and you want to play at high stakes
with other players, check out the City of Dreams casino, another one
of the best
casinos in Macau. No Venetian canals here, but this place is
stylish and exclusive. The Wynn Macau is another good choice for high
rollers. The minimum bets here are high, so only play if you can
afford it. You'll also want to check out the exciting water show that
takes place every night over the eight-acre man-made lake outside the
Wynn. If you want a
more relaxed place to play and somewhere with games that are more
affordable, go to the Sands in Macau, one of the first Vegas-style
imports to hit the city. Here you can listen to live bands, enjoy
free drinks and play a range of games that are reasonably priced. The
Sands is an easy place for the casual gamer to enjoy. No list of Macau
casino recommendations would be complete without mentioning the Grand
Lisboa, an original Macau-style venue with less glitz and glamor and
more gaming. The golden building is inspired by Chinese design and
offers a more authentic eastern place to play. There are plenty
of other sights and activities in Macau, so make sure you don't
spend all your time there at the casinos. Head to Macau Tower for
breathtaking views of the city, and the Ruins of St. Paul's, a
UNESCO World Heritage Site. Check out all the delicious food that
Macau has on offer as well, from Portuguese to Cantonese to Chinese.
Enjoy your visit!