Authentic Thai Massage


Can you imagine a day of just walking and walking and then get disappointed in the end?(Click) Well there is one thing I know that will definitely ease that tired muscles. (Thinking?) This is one of the best techniques being used and many people are hooked to it around the world! I had been looking up to this whenever I travel somewhere. And only the Thai's could only be the best to this – Thai Massage.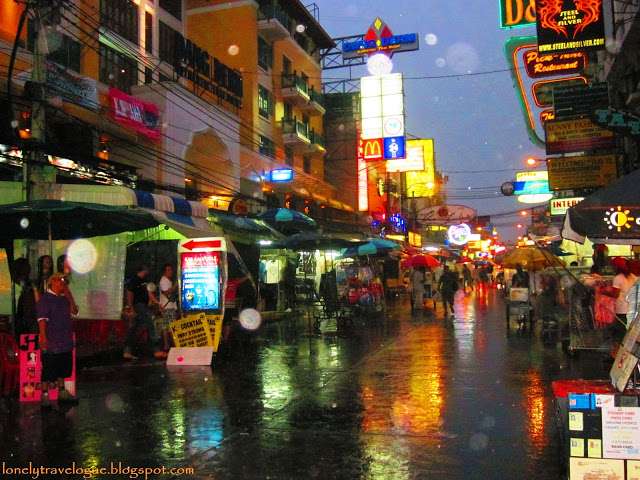 After my disappointment waiting for the WatArun Sunset, (because of the rain) I decided to pamper myself for just an hour with authentic Thai Massage.It's all over downtown. I've seen it in the Airport, Rail Station (Hualumpong) and a row of it in Khao San Road! Rates are pretty standard at B200 for an hour of relaxation. Charlie Beauty Salon Massage and Spa located in Kao San Road does a great service. Their massage parlor was pretty full because it was raining and I guess travelers found themselves inside the massage parlor than strolling in the rain along Kao San Road. The second floor was full packed also but luckily I was placed in the corner and no one was beside me. Hahaha… no awkward moments with other travelers =)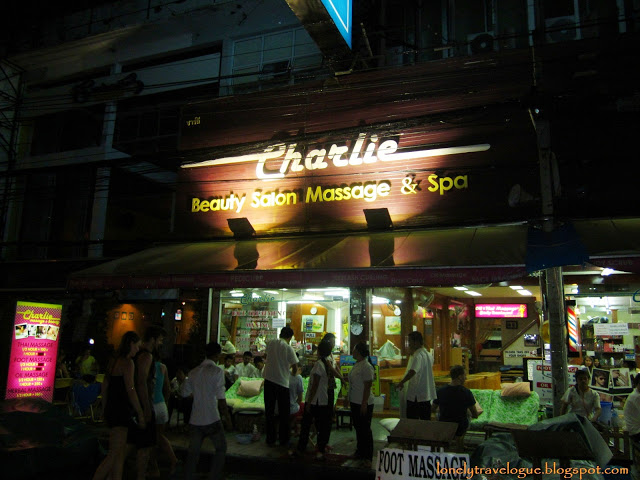 Ok let me tell this, the masseuse in charge to me was a gentle and soft lady in her about late 20s. She did a great job of not pushing it hard, and I like it that way. She seems professional doing it from foot to head. There was just this awkward moment when she was massaging my hip. As we all know Thai massage is a combination of stretching your joints and pushing your muscles. When she's on my hip part she passionately pushing my both hip while I was lying and her body and face follows the rhythm of her hand pushing. And her face and my face was about half foot close! Can you imagine that??? Adding the fact that she's pushing my hip, and you know where the hip is… hmmmm. Hahaha… What did I do? I closed my eyes and pretended that I was sleeping.


Actually this was not the first time I experienced this. When I was in Siem Reap Cambodia I had a foot massage along the street and this time it was a masseur. He did just the same thing and he had a kinda weird smile on his face. When I saw that I immediately told him to stop. I don't have the clue why he smiled like that.


Was that a Thai massage technique? Hmmm…


Massages really made my day. During my last night in Bangkok I also indulge myself in a massage this time in Lumphini area where my hostel is located. I also paid B200 for an hour of stretching and pushing =)


After an hour I felt a combination of relaxation and rejuvenation. And the best thing to do after was to EAT!!! Hahaha (evil laugh) I didn't have to walk long just to look for food. During the night (I guess) Khao San Road is close to motorist because of vendors invading the streets!

Khao San Road


Khao San Road is the backpacker haven for budget travelers in Bangkok. Along the 400 meters stretch there are hotels, souvenir shops, fast food restaurant, bars, banks and almost anything you could think of. Kao San Road is the Pub Street of Siem Ream and Pang Ngu Lao of Ho Chi Min.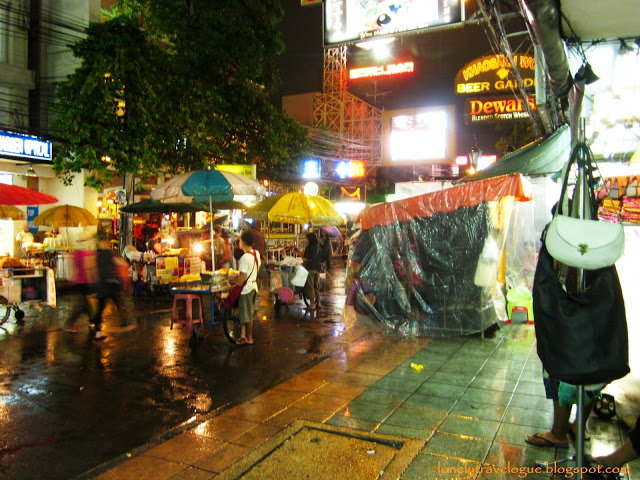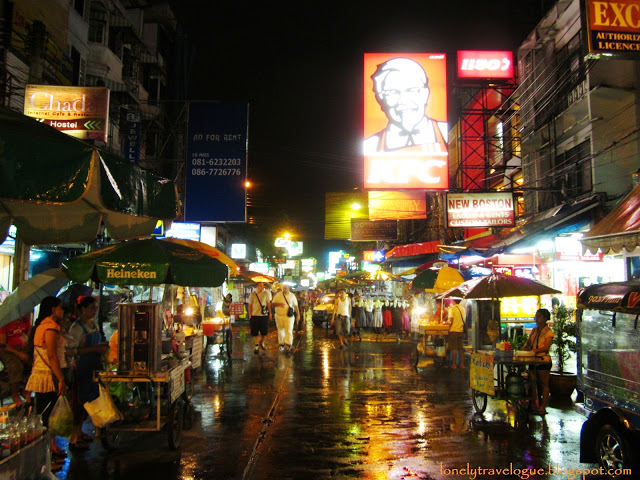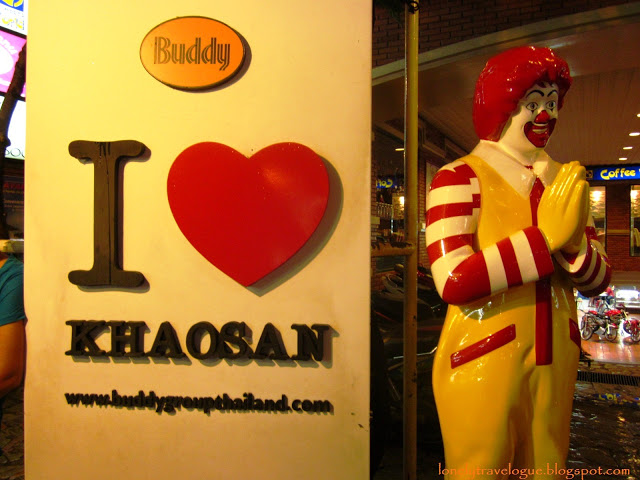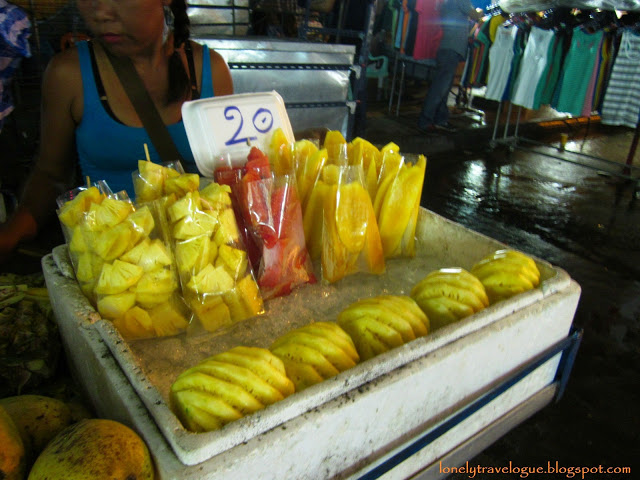 Before I wrap up my night for my Royal Walk the next morning I savor a Pad Thai and street barbeque partnered with sticky rice with mango and coconut milk. I just love the night life of the city filled with street foods and fruits available until midnight.