There are thousand ways to experience Western Visayas because it is a paradise yet to be discovered by adventure seekers and travelers all over the world. When you look at the Philippine map, the heart-shaped Panay Island is literally in the center of the Philippines where rich ocean biodiversity is very much alive – that means a lot of coral reefs, endemic flora and fauna, seafood all over the island and tons of white beaches in its dotted islands.
Panay Island is composed of four provinces namely Antique, Aklan, Capiz and Iloilo. Guimaras Island is also part of the tourism belt of Western Visayas. Iloilo City is the major city which is also the main entry point to Panay. Other major city are Roxas City in Capiz and Aklan in Kalibo.
Panay Island is the home of the world's famous island called Boracay. But aside from Boracay which is now experiencing a tourism boom and environmental woes, Panay Island is also the home to equally stunning islands of Malalison Island, Seco Island and the haven of scallops and other seafood, Gigantes Group of Island.

When I say Experience Western Visayas, I mean experience it with all your senses. Beach and island hopping are the real deal in Panay and the whole of Visayas – white sand beaches, underwater experience and towering rock formations await. If you like historical and cultural tours, Iloilo and all the provinces of Panay does offer that. Add to that are the century-old churches spread all over Panay. Cool culinary experience? Make sure you have enough room in your tummy and has a lot of anti-histamine because Capiz is the seafood capital of the Philippines. Eco-Adventure? Head west to the mystical province of Antique for a cool river tubing, kawa hot bath and some trekking up to an ice-cold waterfall.


In this tour, we were assisted by the Department of Tourism Region 6 headed by Atty. Helen Catalbas. I encourage you to visit their office to get some information about Iloilo. They can also provide you materials which you can use to tour around Panay. DOT Region 6 office is located beside Iloilo Museum. Our tailored #PanayLoopTour was conducted by Las Islas Travel and Tours who can also organize your own tour in Panay Island. They professionally execute tours providing each guest exceptional Western Visayas Experience.
Beach and Island-Hopping Tours
World class beaches and unique island experience awaits you in Panay. Apart from Boracay* which is known as the world's best Island, Panay is home to numerous unknown pristine and mouthwatering islands and beaches.
Gigantes Group of Island or Islas de Gigantes in the northern part of Iloilo Province is undeniably an equal-matched to the famous islands of El Nido, Coron, Cebu, Camiguin and Surigao. Gigantes Group of Island is equally stunning and uniquely alluring. It is the Crown Jewel of Panay Island.
Islas de Gigantes has something other island and beach hopping destinations cannot offer – the abundance of affordable and endemic seafood that can make you skip your diet plan. Yes, say goodbye to expensive seafood and say hello to fresh scallops of Gigantes!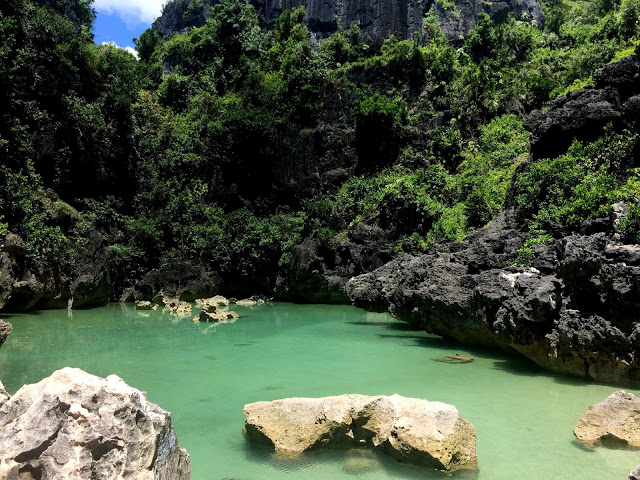 Tanke Lagoon
Cabugao Gamay Island or the selfie island is the most famous island in Gigantes Island. But my personal favorite is the Tanke Lagoon hiding behind the towering rocks of Gigantes Island. The lagoon is like an oasis of charmed body of water guarded by rocks and magic of a tick foliage. It's like a swimming pool with knee deep saltwater trapped inside a tank of rocks – thus it is called by the locals tanke or tank.
In Antique there are two bewildering island that offers a calm island life experience. Malalison Island which is less than 20 minutes away from Culasi Port is a nice island treat for all beach and trek lovers out there. You can hike to a hill and see the aerial view of Kawit Sandbar. From the top, you will see the giant man-made rocks that looks like a jackstone. Locals said, it is installed in the island to combat seasonal harsh waves.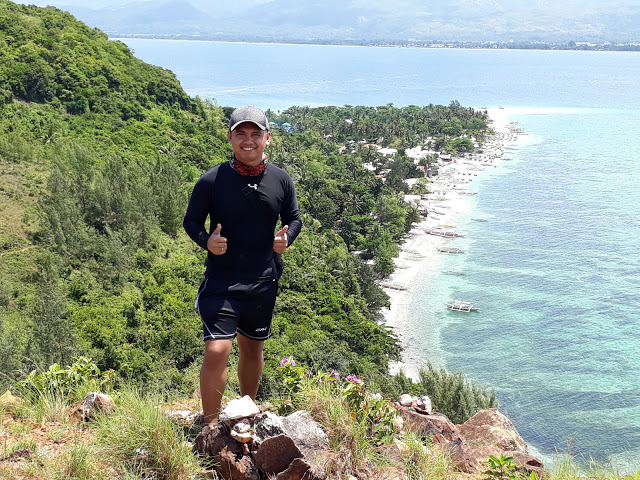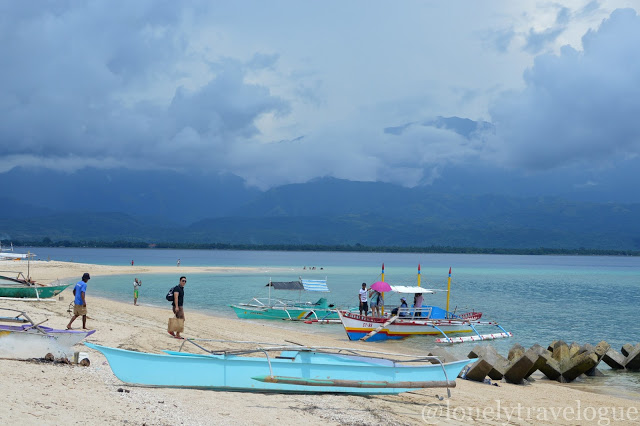 In Malalison Island, you will see a plant that is not very common to city dwellers. Pitcher plant is scattered in the island like flowers in the field. Your guide will tell you not to get it nor even touch it. Just take a picture of pitcher plant for souvenirs. Guides in Malalison are very passionate in protecting their island.
Seco Island maybe far from Culasi Port but paradise can only be reached by the determined soul. The island is like heaven with its vast sandbar unearthed from the sea and its very little vegetation.
Not known to many, you can do island hopping in the town of Ivisan in Capiz. Maba-ay Island is a perfect beach destination among local and foreign tourist. There is a mini sandbar with crystal clear water where you can swim and worship the sun and water. After the island hopping, you can ask your boatman to tour you around fish and seafood cages in the middle of the sea where fishermen grows high value produce. The jump off to this island is Patio Beach which is a few minutes away from Ivisan Town Hall.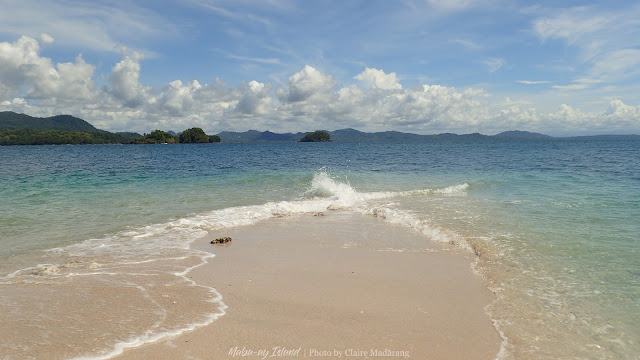 Related Article: Gigantes Group of IslandMalalison Island
*As of writing, Boracay Island is close for six months for maintenance.
Culinary Tours
The best way to a man's heart is through his stomach.

This is true especially when you travel solo, with your family or with friends. You need to eat! Good food adds to a memorable travel experience. If you want good food experience Panay is the right place for you.

Iloilo Foodspotting is just the tip of the iceberg of your overall food experience in Panay. La Paz Batchoy and Molo Soup of Iloilo City can serve as your appetite in Panay. You will be treated with native and affordable meals in Antique while seafood will welcome you in Mararison Island.


The real treat or the main course in Panay will be served when you set foot in Capiz. For starters, the humble town of Ivisan makes everything simple with its steamed fresh crabs and oyster; fresh tuna cooked in the simplest way using humble ingredients from the backyard and our ever-favorite squid cooker through perfection with vinegar and chili – all these served in a long table using banana leaf overlooking the sea. That's just for starters.

Roxas City for all those who do not know is like heaven for seafood lovers. You'll find there the freshest and the cheapest seafood in the Philippines. Three years ago, I was in Capiz and I could not forget how I crazy-loved this province because of its FOOD! I suggest you bring anti-histamine if allergy seems to prevent you from enjoying life of eating seafoods.
Palina Greenbelt Ecopark and River Cruise, the award-winning eco-cultural activity in Roxas City will treat you not just with vibrant life in the river but also of exceptionally fresh seafood. We were served with grilled oyster, grilled red snapper and shrimps. My personal favorite was the red snapper. Right after the early dinner, the sky treated us with its glorious sunset that painted the sky orange dramatically.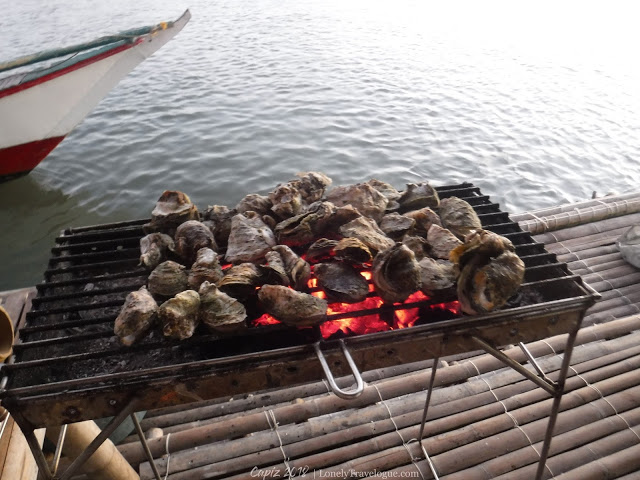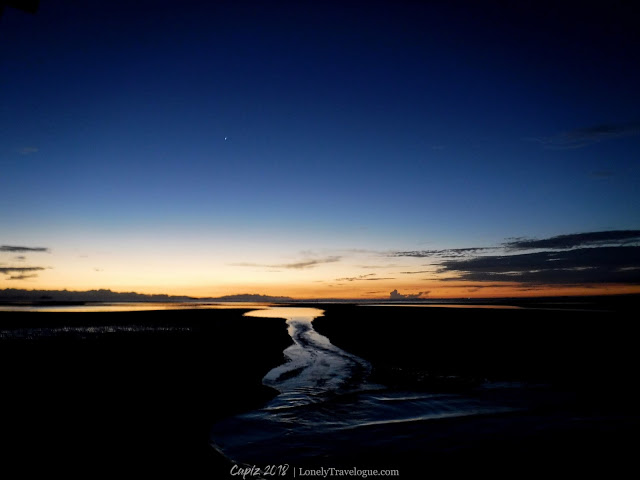 Earlier this year, Palina Greenbelt Eco Park and River Cruise received the Best Urban Sustainable Product Award from the 1st ASEAN Sustainable Tourism Awards Ceremony in Thailand.

Also, in Roxas City, Cadimahan-LibotongRiver Tour offers river cruise while being serenaded by local artist. Food and ambiance are the same with Palina. Both river cruise is environmentally sustainable and community building tourist attraction in Roxas City thus we are encouraged to support this kind of tourism.

In Gigantes Group of Island, the real deal for food is scallops cooked in the simplest way but taste better like no other. Each scallop is sold at Php1.00 per piece or Php200 per basket.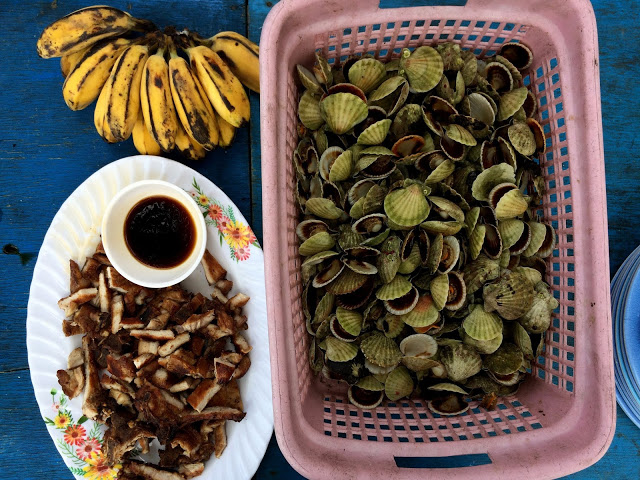 Note: To maximize your stay in Capiz you can drop by the Capitol in Roxas City and say hi to the friendly folks of Capiz Tourism and Cultural Affairs. They would gladly assist you in Capiz.

Related Articles: Iloilo Food SpottingCapiz' Culinary TreatCadimahan-LibotongRiver Tour
Historical and Cultural Tours
Way before the Spaniards came to Panay, civilization and human interaction were already in its advance stage. Panay has been a center of cultural identity and historical prominence among us Filipinos.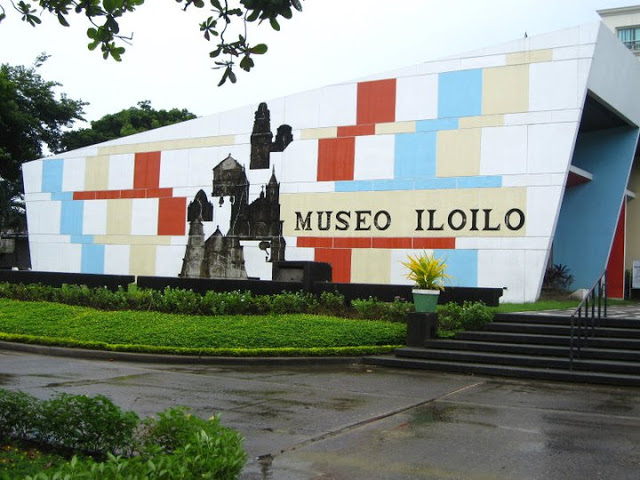 Iloilo Museum adjacent to Calle Real is more than inviting to visit. It's colorful facade depicting various event and landmarks of the province is an icon. Around the downtown and surrounding districts, magnanimous and gorgeous mansions are dotted. These mansions are owned by Filipino industrialists that made their fortunes through vast sugar plantations. The most notable mansion in Iloilo is the Nelly's Garden owned by the Lopezes. The mansion stands proud in white in the heart of the city. Tourist can enter the house with reservations.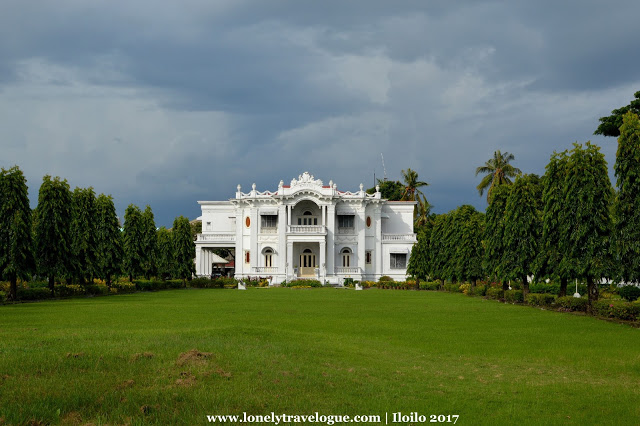 Related Articles: 15 Things to do in IloiloHeritage Walk in Roxas CityCalle Real still in Iloilo City is one of the oldest commercial districts in the Philippines. You will see old and intricate buildings lined up along the street. These old grand building is the manifestation how rich the city has become because of sugar industry.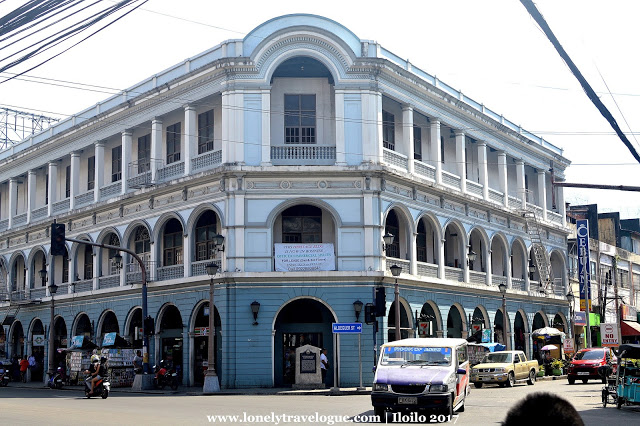 In Roxas City, Ang Panublion Museum houses some of the artifacts that will tell us about the history of Panay. There are painting and household items that shows us the culture of the people of Panay. Walking distance from the museum is the birthplace of President Manuel Acuna Roxas. Inside the house you can still see the muebles used by the late president during his stay. The house is no longer owned by the Roxas but a marker will tell that the house has a significant meaning to us.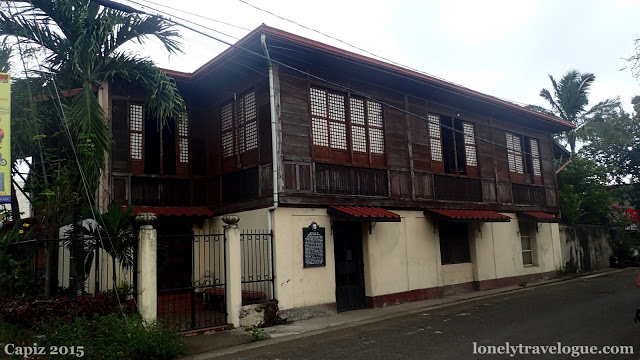 Religious Tours Panay Island has been a strong foothold of the Spanish during colonial times. Catholicism is widespread in the island – and in another major island province of Negros and Cebu. Churches of grand scale can be found in almost all the town of Iloilo, Aklan and Capiz.
In the Iloilo City, the two most prominent churches are – the Jaro Cathedral and Molo Church. Both churches stand proud in the middle of Iloilo's most important districts like it was then way back when churches is the center of society.
Jaro Cathedral or the National Shrine of Our Lady of the Candles (Nuestra Señora de la Candelaria) has a Romanesque Revival style. One unique characteristic of Jaro Cathedral is that the bell tower is located across the street from the church – this is similar to Bantayan Church of Ilocos Sur. Molo Church on the other hand is in a residential area called parian near Iloilo River. The Church of St. Anne Parish or Molo Church has a neo gothic style of architecture.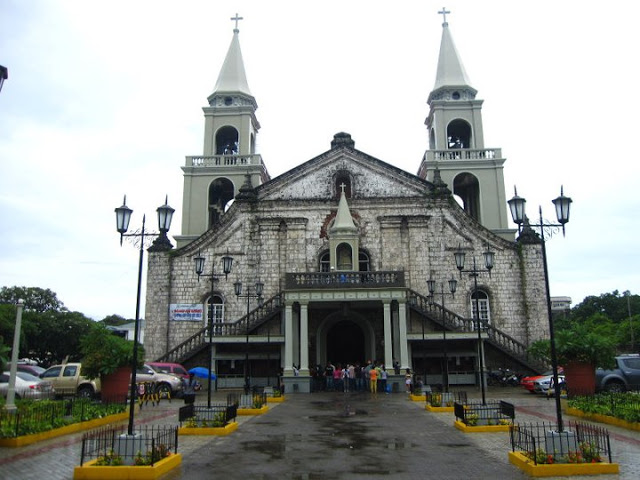 An hour away from the city you will see the UNESCO heritage site Miagao Church.

The Baroque Romanesque church was founded in 1731. Miagao Church is also known as Santo Tomas de Villanueva Parish. Miagao is one of the most fascinating church in the Philippines. Its yellowish color made it distinct among other churches in the Philippines. The church was build using egg, coral, adobe and some limestone.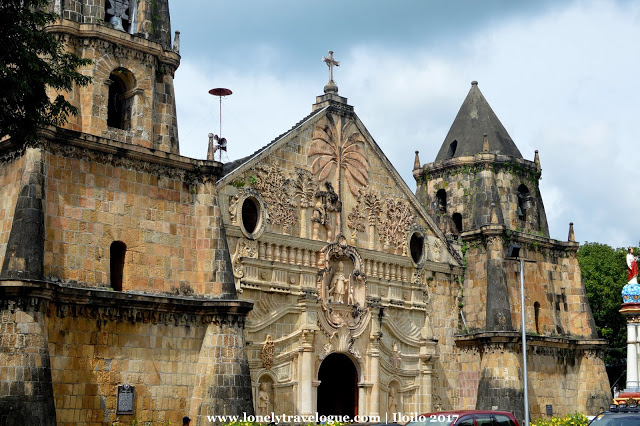 Further south of Iloilo in San Joaquin, the last town of the province before Antique is a relatively new pilgrimage site and resort – Garin Farm. The farm is known for its heaven-like spot which has become viral on social media.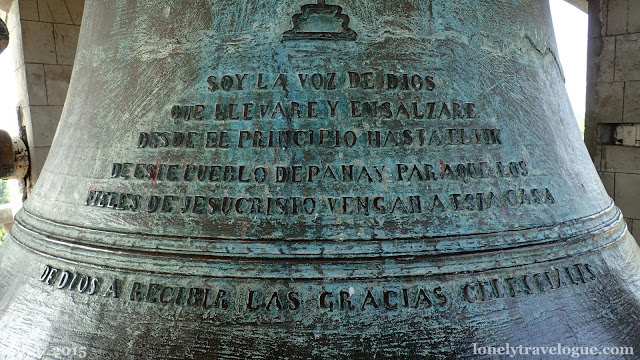 In Capiz, the largest Catholic Church Bell in Southeast Asia can be found. The Sta. Monica Parish Church or more commonly known as Panay Church, a 15th Century house of worship, houses the big bell worthy of climbing. It's the first of its kind in the island of Panay Church is older than Miagao Church by 33 years.

Capiz is also home to pilgrimage sites scattered around the province. The most prominent of which is the giant statue of Jesus Christ in In Pueblo de Panay called the Sacred Heart of Jesus Shrine. The statue is 132feet tall – that's taller than Rio de Janero's Christ the Redeemer.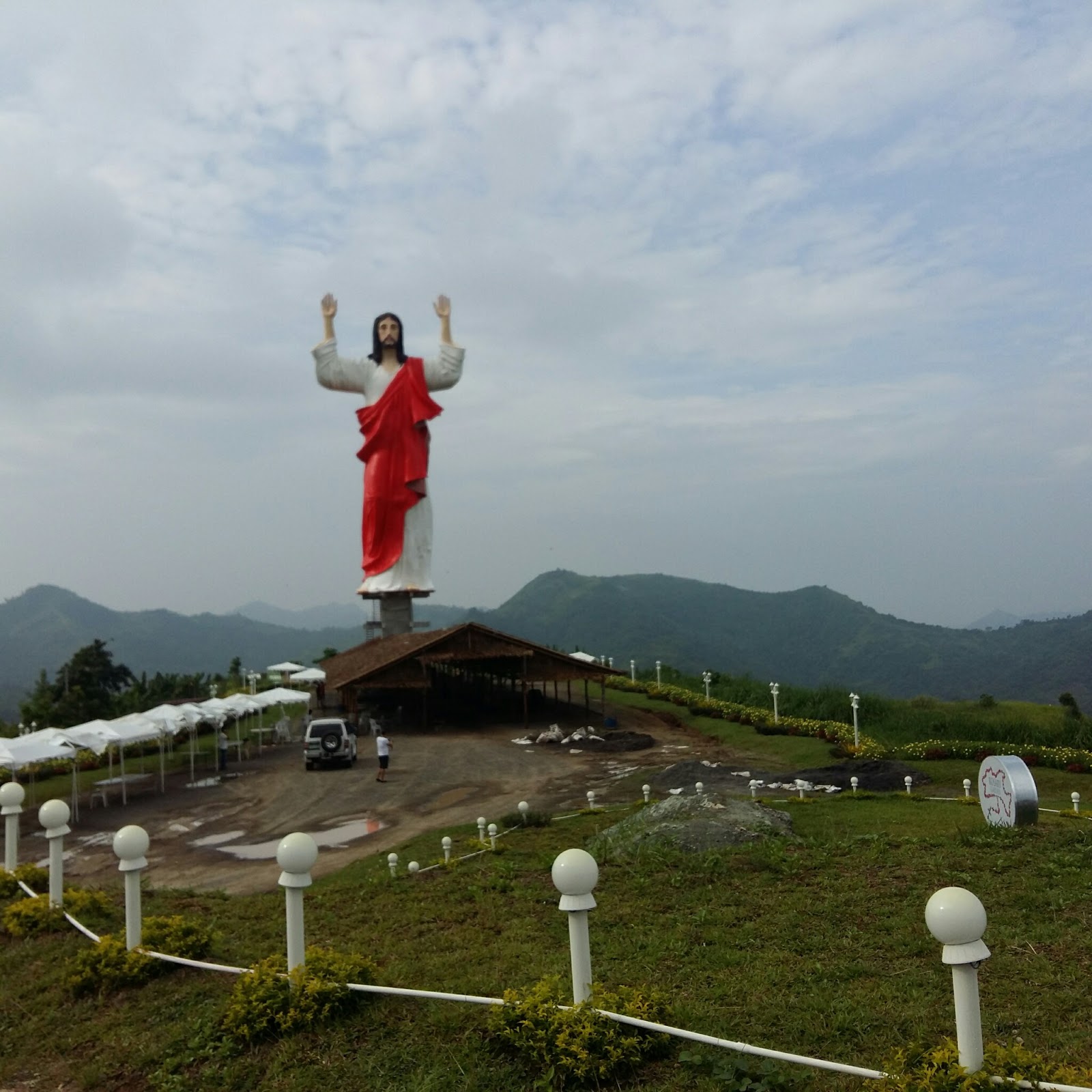 Related Articles: 15 Things to do in IloiloThe Big Bell of Sta. Monica Parish Church
Eco-Adventure Activities Antique has been one of the most bewildering province for me because of the country side stories from our peers – Siquijor and Capiz shares this fate. But these stories were replaced by memorable journey and experience. As a Christian I dismissed horror – prominently the aswang narrative – stories about these provinces add the fact that we are not only the once living in this world.
In Antique there is an activity that I am sure, like me, you'll have to do again and again. Malumpati River Tubing is fun and adrenaline pumping activity. The current of Bugang River is strong enough to give us all the adventure that we wanted but its gentle enough for us to enjoy the sceneries. It seems that the fairies of Malumpati anointed each tuber to guide each guest. Bugang River is one of the cleanest in the Philippines.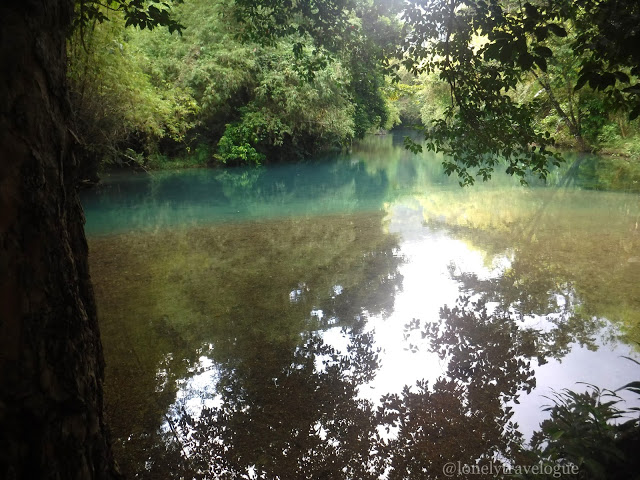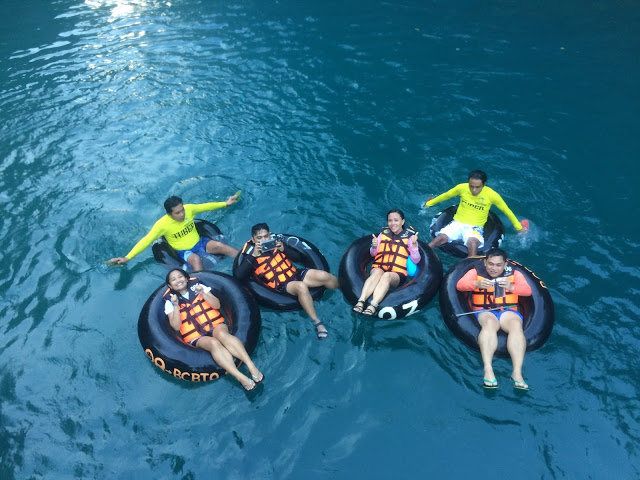 Malumpati though is shy during summer because the water level is low. Best time to go is from July to February.

For a more relaxed eco-adventure trip, you can visit Tibiao for a soothing Kawa Hot Bath. Soak your whole body in hot water sprinkled with different leaves known to cure diseases. Do this while you listen to the hum of the river beside you.

Kawa Hot Bath originated in Antique. They are using the large kettle (Kawa) formerly used by sugar mills. This scene of seemingly cooking man alive added to the mystic Antique already has. But this either scare people more or excites them all… I fall on the latter.

Some establishment in Tibiao uses below par Kawa which is bad for our health. Be sure that you go in an establishment in Tibiao that uses the original kawa from the sugar mills.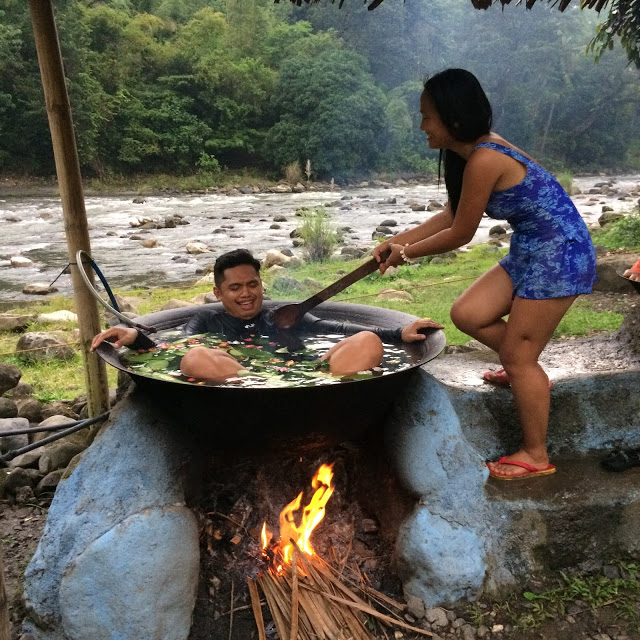 In Kalibo, there is an eco-park you can visit for your sweet city tour. Bakhawan Eco-Park is an escape to all those who are tired of Boracay crowd. A friend of mine who visited the ecopark commented: I noticed in a bulletin board at the entrance that the locals started this project way back in 1990. I read later that mangroves, just like any other large ecosystems, takes a long time to develop. I observed the larger trees, whose roots are wildly tangled beneath and above the waters. I also smiled as I saw many tiny sprouts, fighting for their right to see the blue skies"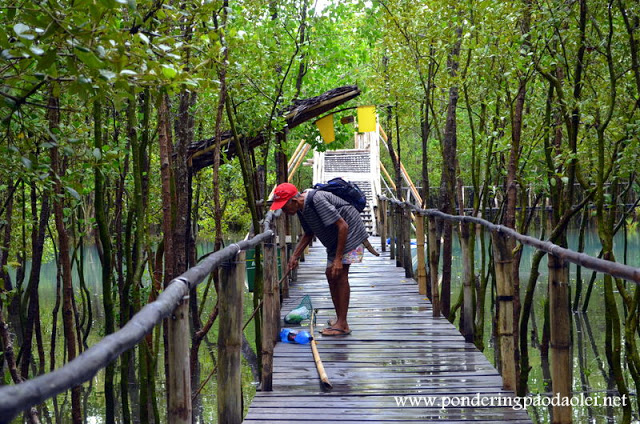 Related Article: Malumpati River TubingBakhawan Eco-Park KaliboHow to go to Panay By Air. Depending on your destination, AirAsia can bring you to Panay Island from Clark or Manila to Iloilo, Kalibo or Caticlan. Cebu Pacific and Philippine Airlines flies to Roxas City regularly.
Iloilo AirAsia flies to Iloilo from Clark 3x weekly and 4x daily from Manila. Kalibo AirAsia flies to Kalibo from Manila daily. Caticlan AirAsia flies to Caticlan from Manila daily. Roxas City Philippine Airlines flies to Roxas 3x weekly while Cebu Pacific flies daily. By Sea. 2Go Travels sails to Iloilo during Mondays, Thursdays and Fridays from Manila.


Las Islas Travel and Tours
Contact Numers: +63 995-335 7310; +63 999-430 0133
Email Address: [email protected]
Website: www.lasislas.ph