For 2 years now, I am spending new years eve with my girlfriend's family in Lingayen, Pangasinan. But before I proceed to their town, I decided to spend some time on the beach before the clock ticks at 12MN, January 1, 2018. Tondaligan Beach in Dagupan was an unfamiliar beach to me until I saw it on Google Maps. A long stretch of yellow mark in google means that its a beach – a long curve beach means that I must go and hear the waves again.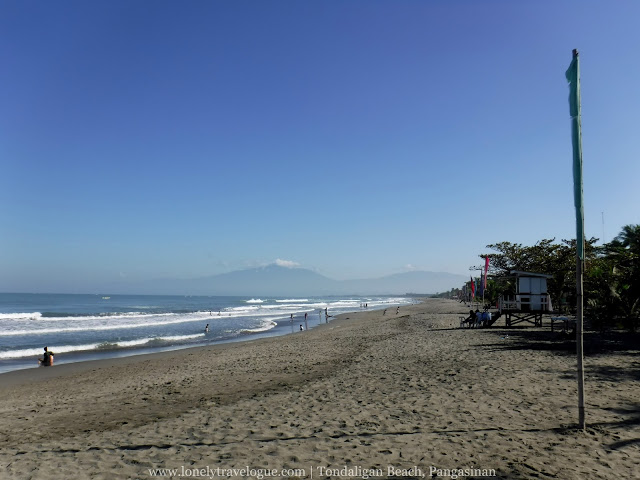 I measured the distance and it showed that Tondaligan Beach is less than 15 minutes away from Downtown Dagupan. I hailed a jeep with a signboard Bonuan – Tondaligan and walah… I was heading to the beach!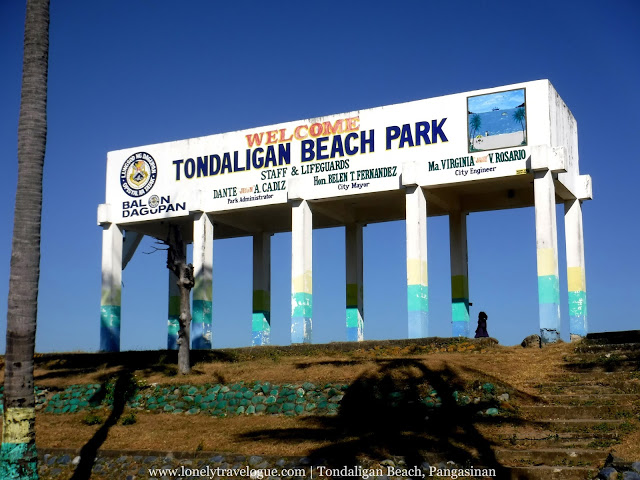 You'll never get lost. People know where Tondaligan is located. Just ask the driver and he'll take you there. When I saw a large arch-like landmark, I immediately asked the jeep driver to stop. I started walking on the fine sand of Tondaligan Beach westward and found some features of the beach that makes it a nice weekend getaway for families and friends.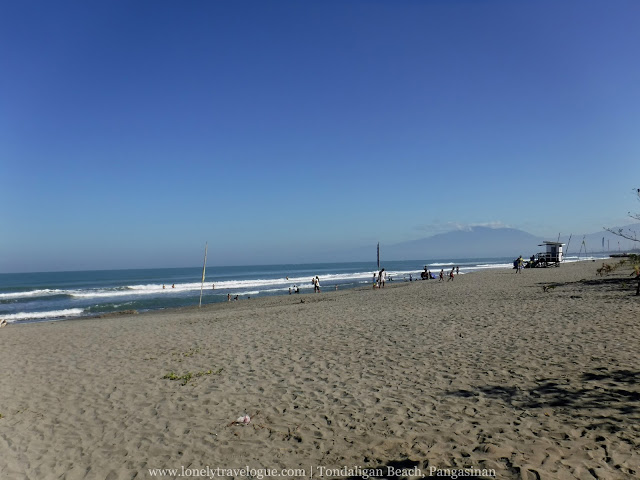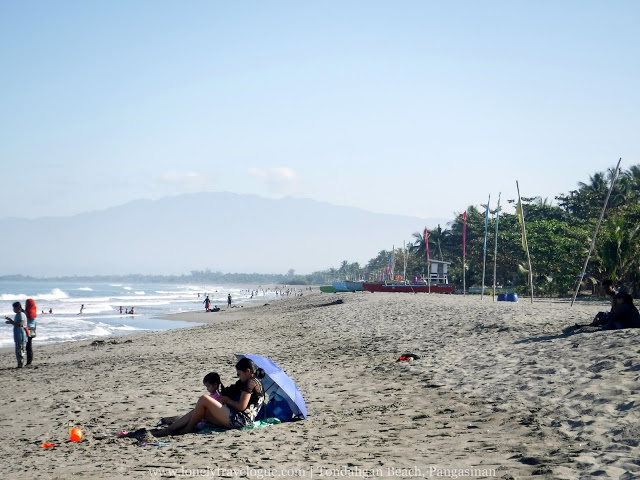 The beach is clean and has a nice picture perfect view, The sand is gray but very fine. In December, there is enough wave to enjoy the water while playing with the current.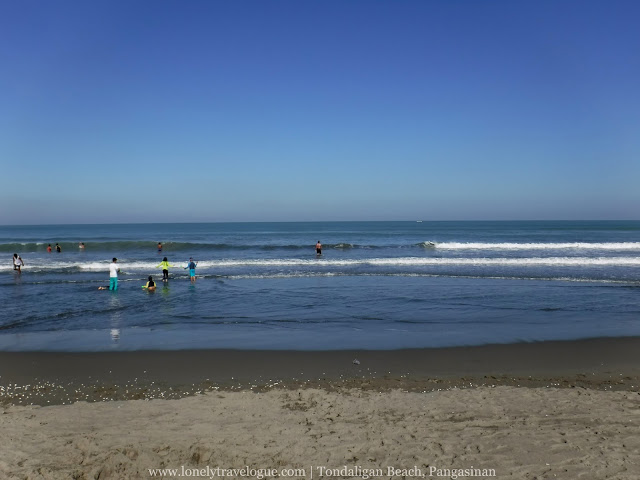 I quickly found a spot where I can watch the horizon and observe some locals having great time with their family. Though I was wearing a white shirt, I put down my bag and lay on the sand under the tree. I slept for a while caused by the tranquil music the waves were making. I woke up with another tune. This time from kids singing Christmas carol to get some money. I gave them some nice smile and they run away.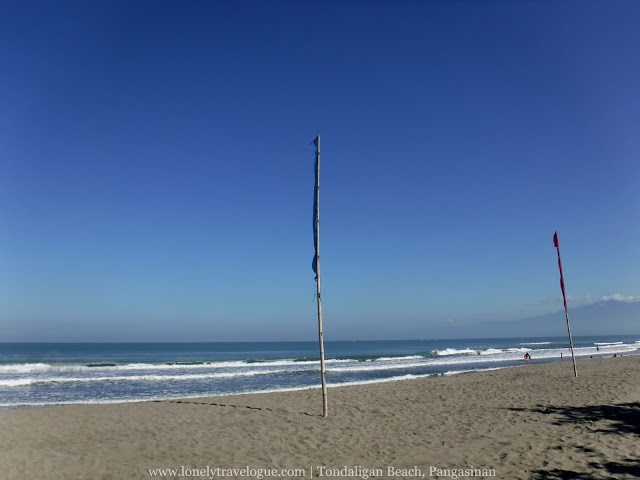 I stared afar. The beach, the gray sand, the people laughing and the wind all gave an alluring time before the year ends. There wasn't a deep reflection of the year that pass – I'm too tired to think of the pain or too fearful to face them again. The beach gave me assurance though. The light the sky reflected on my retina was an enough assurance that everything will be fine.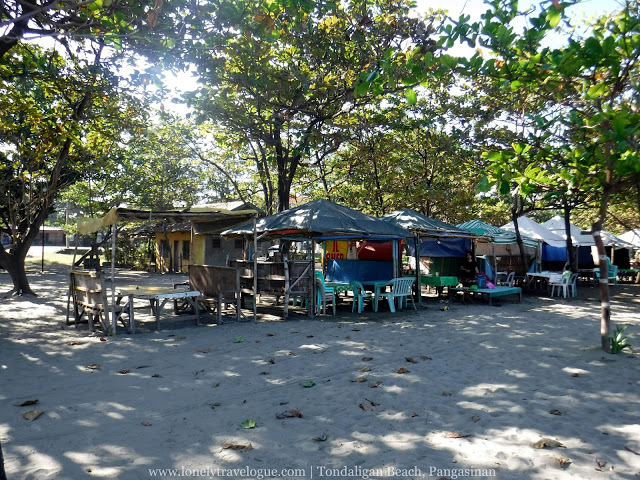 There are establishments along the area to serve your needs. I saw some hotels and cottages for rent for day trippers. I didn't asked how much but I'm sure its around Php500.00. There are also shower rooms.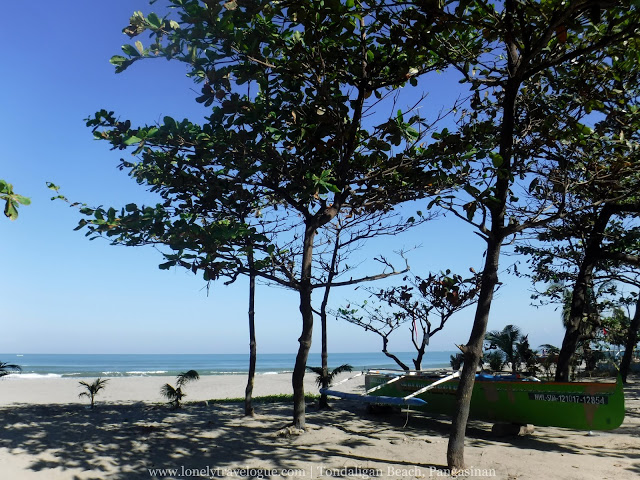 How to Go to Tondaligan Beach
From Cubao take a bus bound to Lingayen or Dagupan, Pangasinan. Travel time is 4 hours
In Dagupan, take a jeep going to Tondaligan Beach. Travel time is 15 to 20 minutes depending on the traffic
Tondaligan Beach Dagupan, Pangasinan Entrance Fee: The beach is public. Its Free Cottages: You can rent cottages Shower Room: I saw some deep-well water source as well as shower rooms