Truly, #ThereAreNoStrangers in the Circle Hostel.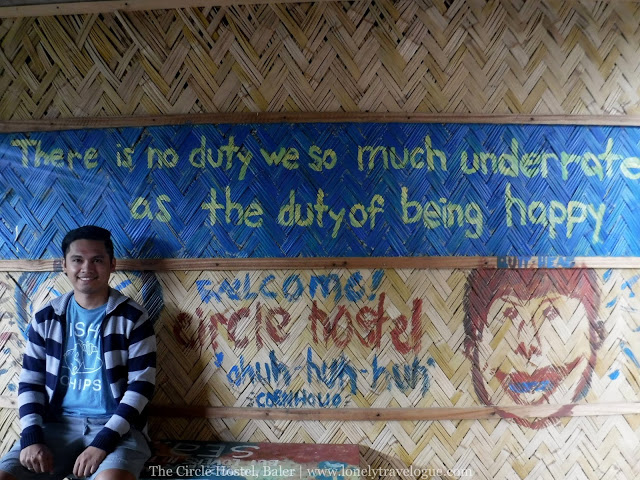 I felt the drive for a solo travel to disconnect from the world and to reconnect with myself. Coincidentally, the drive rushed with an invitation from my paternal relatives to pay homage in Cabanatuan City. Thus I decided to go to Baler, the so called, Surfing Capital of the Philippines.


It was late when I arrived at Baler, Aurora. I immediately hailed a tricycle to drive me to the Circle Hostel. At the middle of the trip to the Circle Hostel, the driver gave me a discouraging tone about the Circle Hostel. He deliberately told me that the Circle Hostel is just a kubo or nipa hut, he was correct; that the accommodation is all duyan or hammock, they have hammocks but they also have dormitories and private rooms; that the comfort rooms are common, yes he was correct; and finally its usually the foreigners who checked-in in the hostel, well there are foreigners but there are also a lot of young and young at heart Filipinos. I was irritated by his discouraging tone and told him to just proceed to my destination.


The tricycle driver was right about the hostel – but that's what the Circle Hostel is all about! Its for people who forgets the luxury of big hotels just to be themselves and open their souls to endless possibilities in meeting new folks.

Like the Circle Hostel in San Felipe, Zambales the property in Baler is an Eco-friendly, eye catching and selfie worthy hostel. I visited the Circle Hostel in San Felipe more than 2 years ago but the atmosphere and the vibe still lingering in each walls and bamboo floors of the Circle Hostel, Baler. Its should be there forever and people makes it stays there.
The Circle Hostel Baler, as mentioned above, offers budget friendly accommodation. They offer private rooms, mixed dorms, female dorms, male dorms and the infamous to the tricycle driver but cool for many – the hammocks. Oh did I mentioned that we slept in the hammock when we stayed in the Circle Hostel in San Felipe, Zambales? Well, yes!!!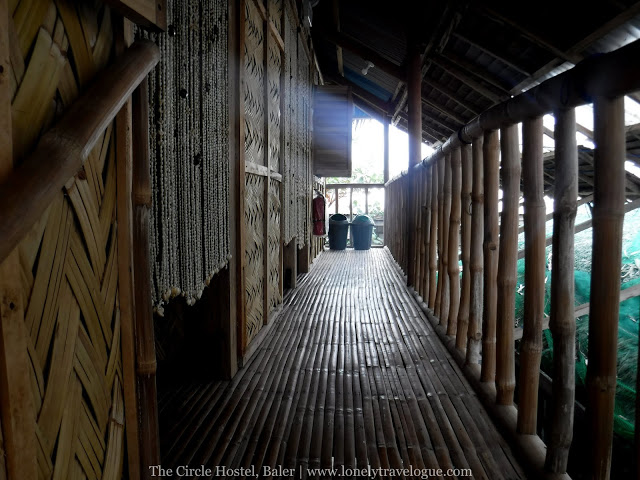 This time I stayed in the mixed dorm. I wanted to have a relaxed and comfortable sleep because I had a packed-two -days in Baler. The bed, I must say is super comfy. They are providing decent pillow and thin blanket. The bed, though a dorm type, was made cool by the mosquito net. It gave more drama and art while sleeping. Don't you like that? I love it!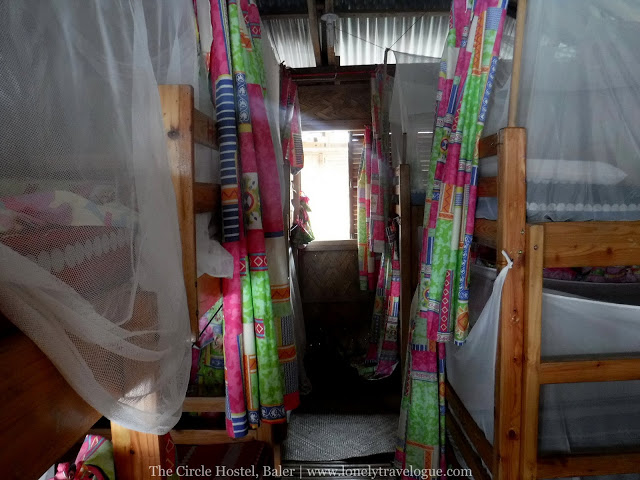 Want to stretch your budget further? You may opt to sleep at their hammocks. I think the Circle Hostel improved the hammock accommodation by putting a locker for each. I did not see lockers in San Felipe. Just bring your own locks though 😉
I know. I know. Your concern is the bathroom. As I have said, its a common bath and comfort room 😉 Oops, don't close that tab yet. The bathrooms, though common are clean and well maintained. Walls are filled with quotable quotes that will make you stay forever. You'll still feel the hippie vibe when you release that earth on you.. blink blink…
…and yes, they have a functioning hot and cold shower. You'll need that during the months of December to February. Its cold in Baler!
The sad part for loners like me is that I had to go out to charge my camera and smart phones. Yes, charging inside the room is not allowed. Why? #ThereAreNoStrangers in the Circle Hostel! Go out and talk! If you did not like what Circle Hostel have, better book a room in other hotels. But I encourage you to try the Circle Hostel in Baler 😉 It was not my intention to interact with people that time as I plan to disconnect and reconnect. But you know what allowing yourself to open to strangers and strangers opening to you is a good meditation as well. It nourishes your soul with folks stories and challenges. I'll tell you, you'll go home dreaming on a new level.
Amenities Cozy common areas Hot and Cold showers Chill vibe Comfy Hammocks Banana and Bread Breakfast Friendly staff Board Racks Half-pipe For surfing and Aurora tours, just approached the friendly staff of the Circle Hostel and they will help you. Don't worry about the price, I am sure they will not charge you more. Everything in Baler is pretty standard. Rates as of January 2017Surfing – Php350 per hour Tricycle Day Tour (Baler, San Luis, Maria Aurora) – Php800/3 pax/Tricycle Ampere Beach Sunrise – Php500/3 pax/Tricycle How to go to Baler:From Manila – Takea bus in Cubao. The most common is the Genesis Bus or Joy Bus, same operator. Fare is Php650 to Php750.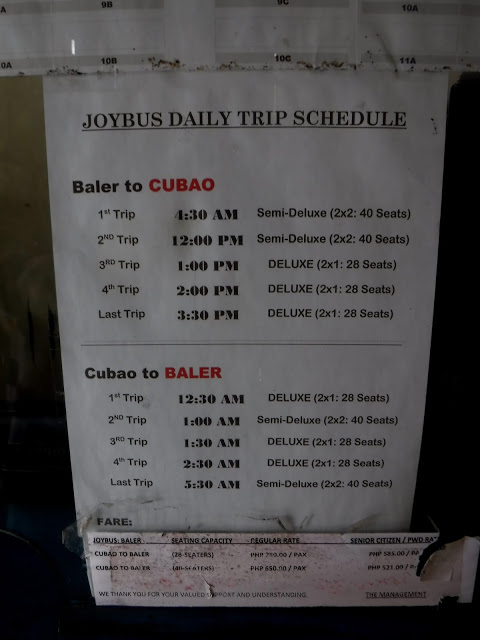 From Cabanatuan – There are a lot of option in Cabanatuan Terminal. You can ride a UV or Bus to go to Baler. An air-con bus may take 3 to 4 hours. Fare is Php260 for air-con bus.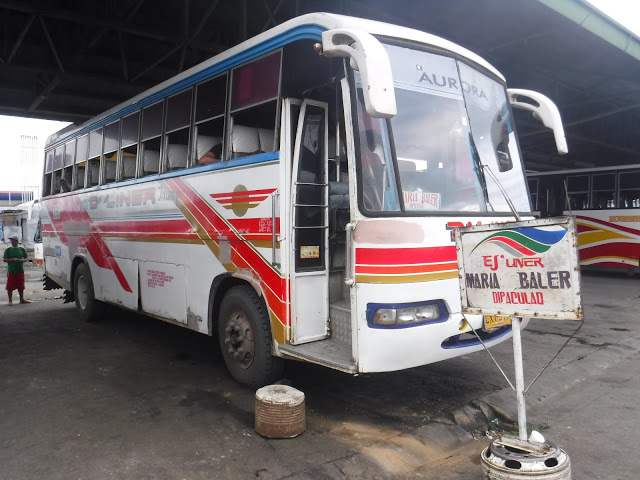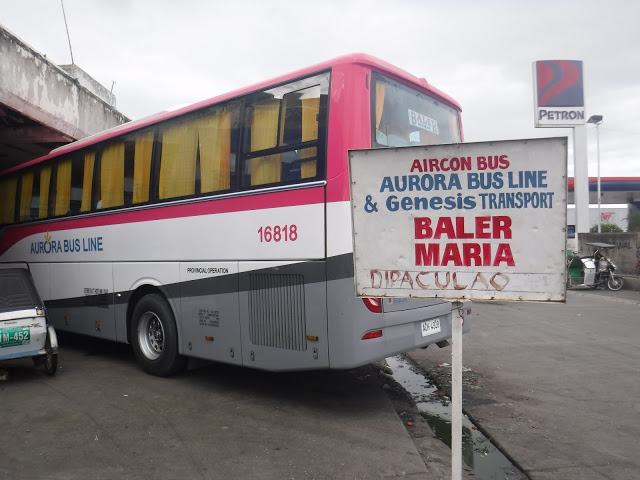 The Circle Hostel Baler ADDRESS: Buton Street, Brgy. Sabang, Aurora, Baler, Philippines MOBILE: +63 917 501 0235