Talisayen is one of the four coves in San Antonio Zambales namely Anawangin, Nagsasa, Silanguin and
Talisayen. Talisayen Cove is located right after the famous Anawangin
Cove. It's approximately 1 hour to get there from Pundaquit – the
jump off point for the four coves as well as for Capones and Camara Island. One summer weekend we were looking for
a place to chill and hide from the crowd. We thought of Baler but I
guess it is too main stream already. Though I haven't been there yet, we
can save Baler for future escapades. For now we want somewhere silent
where you can hear the gush of the wind and the crashing of the
waves.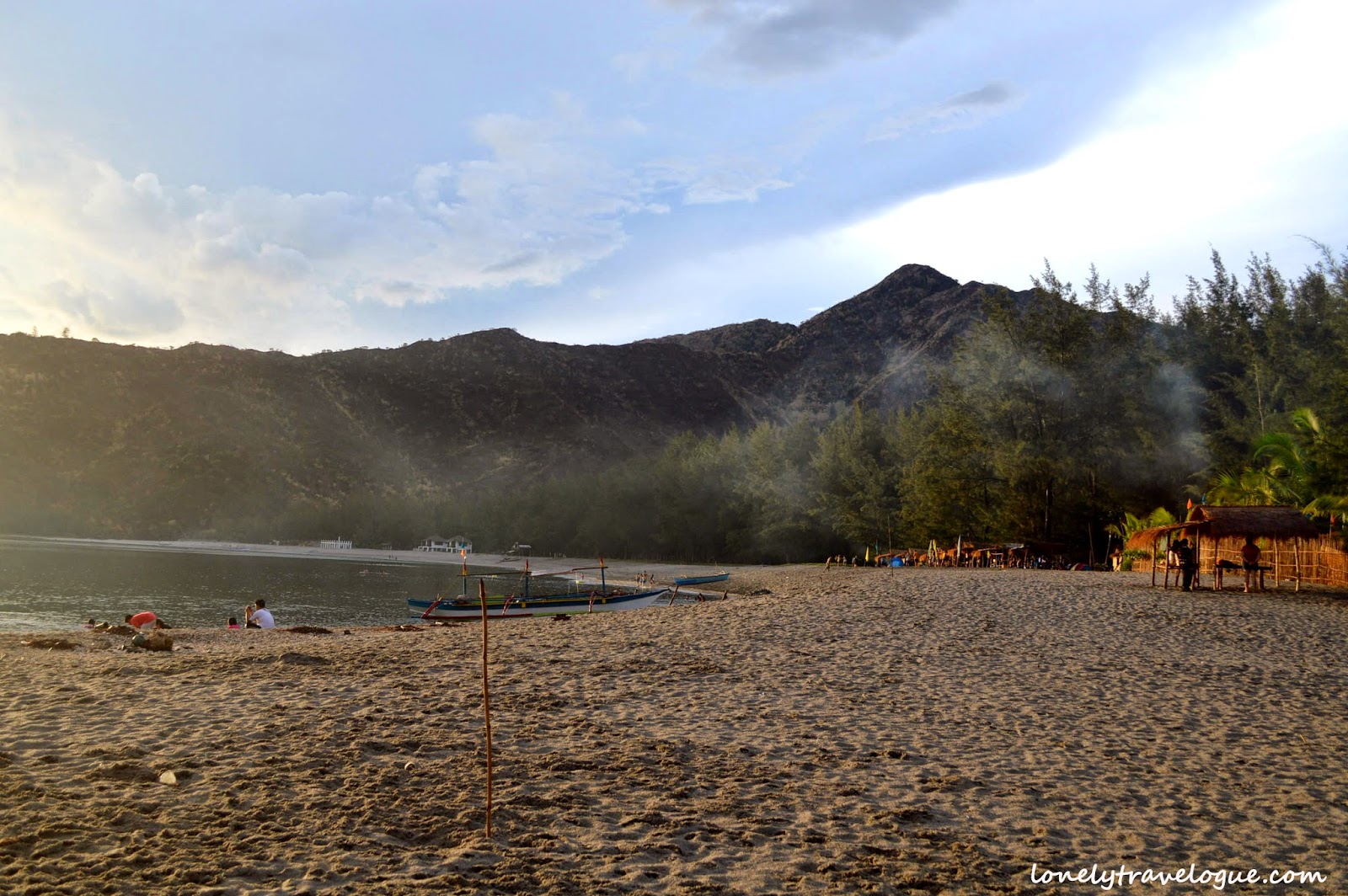 Then somebody wrote about this spotless
cove in San Antonio Zambales called Talisayen. When the blogger said
that Talisayen is not crowded and clean, I immediately googled
it for more information. Immediately after I saw pictures of
Talisayen and some Itinerary, I texted my girlfriend that we have a place for the weekend.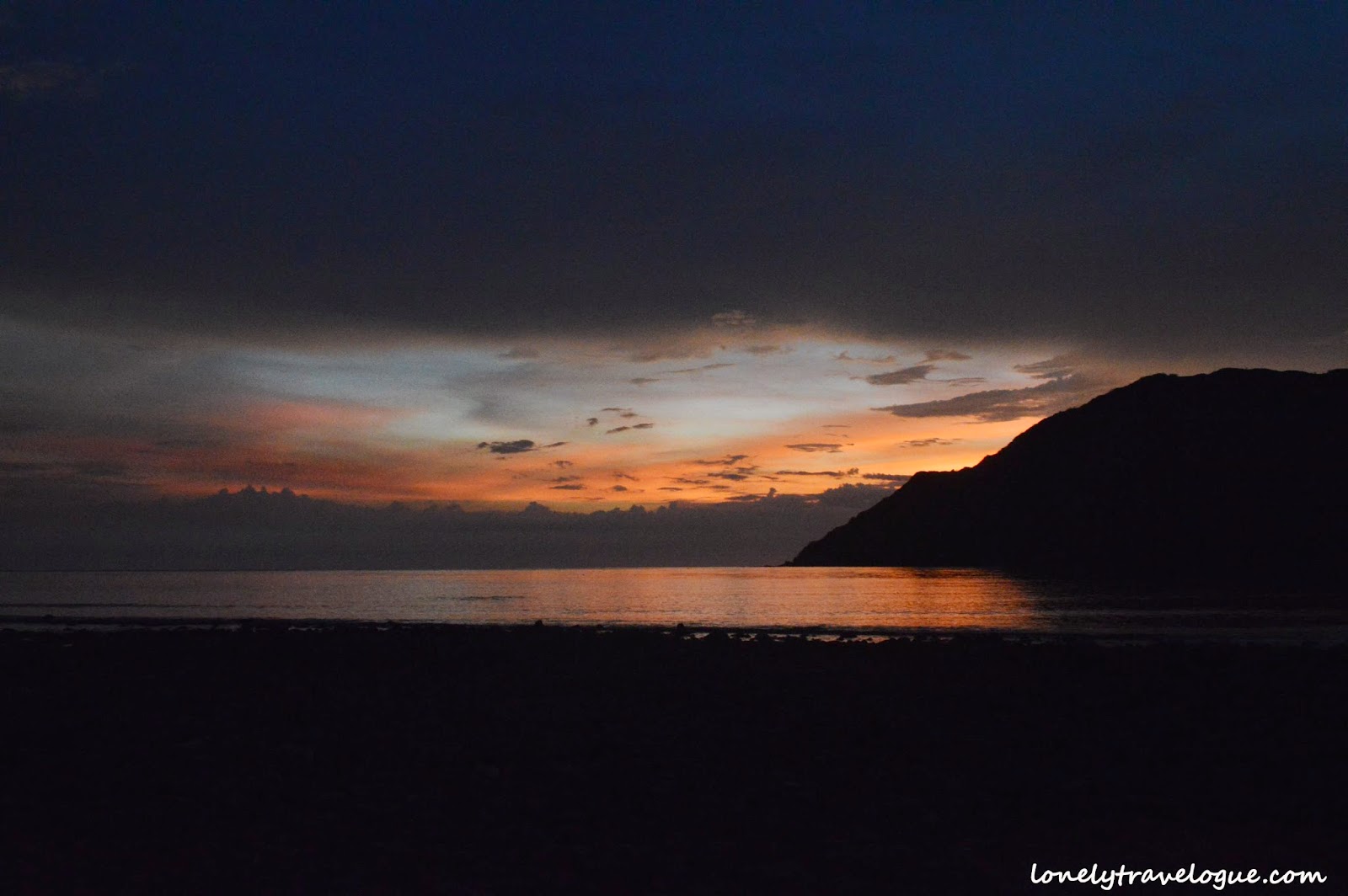 It is going to be our first out of town
as a couple/boyfriend/girlfriend it must be a special place. A place where memories of
good laughs shared with the sea, sun and sand will be forever be
remembered in a good note. In my mind, I have a couple of things to
do in the beach aside from beach bumming. As I've said I wanted to
make it special.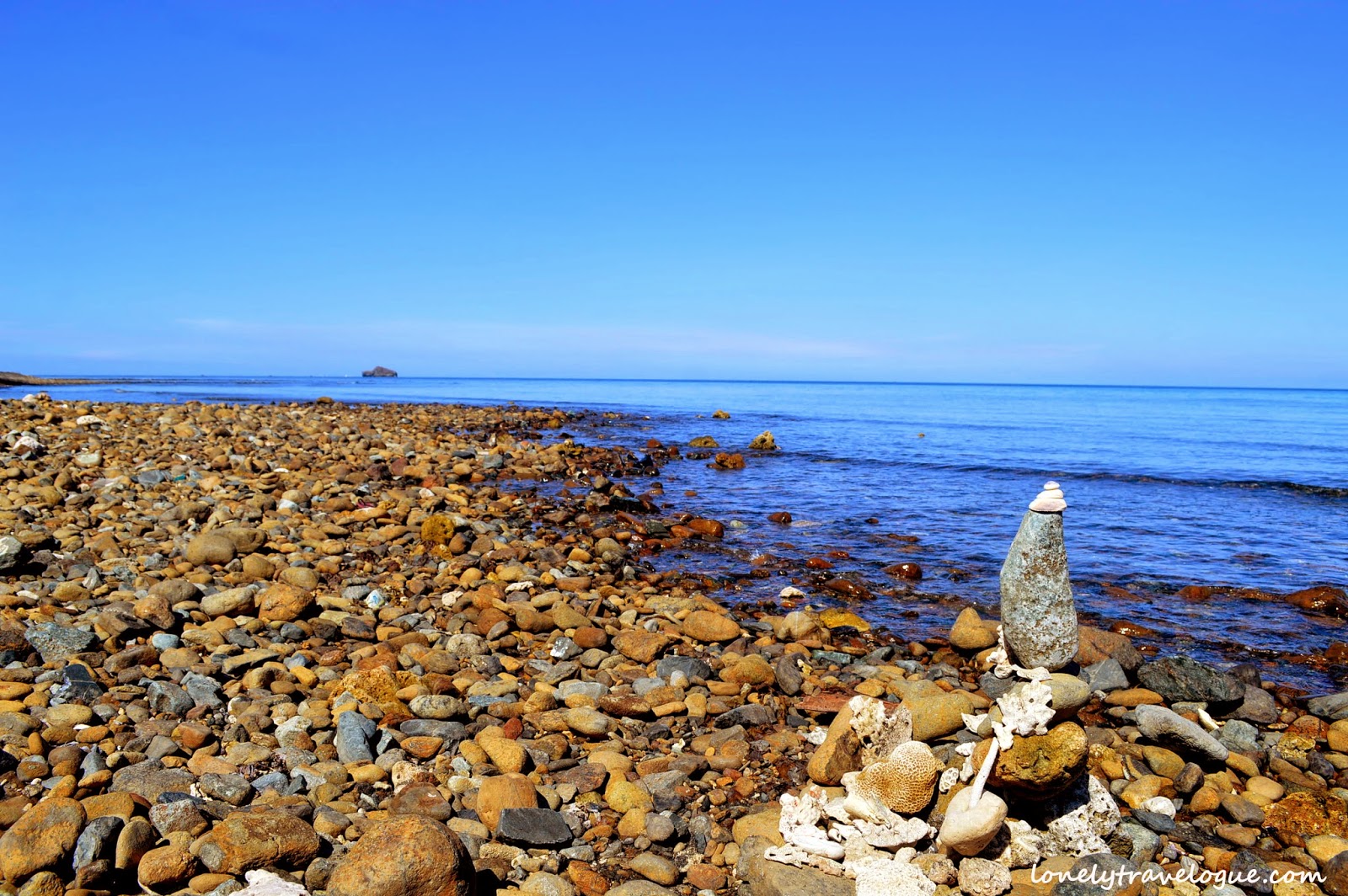 Before we committed to what our heart
was dictating, Lana – a.k.a. Miss Lingayen – we did not have the fairy tale beginning. We were trapped by my past, dramas and unsure
feelings. (or maybe that was the fairy tale magic) With these, I had to make an extra ordinary trip in an extra
ordinary place for the two of us.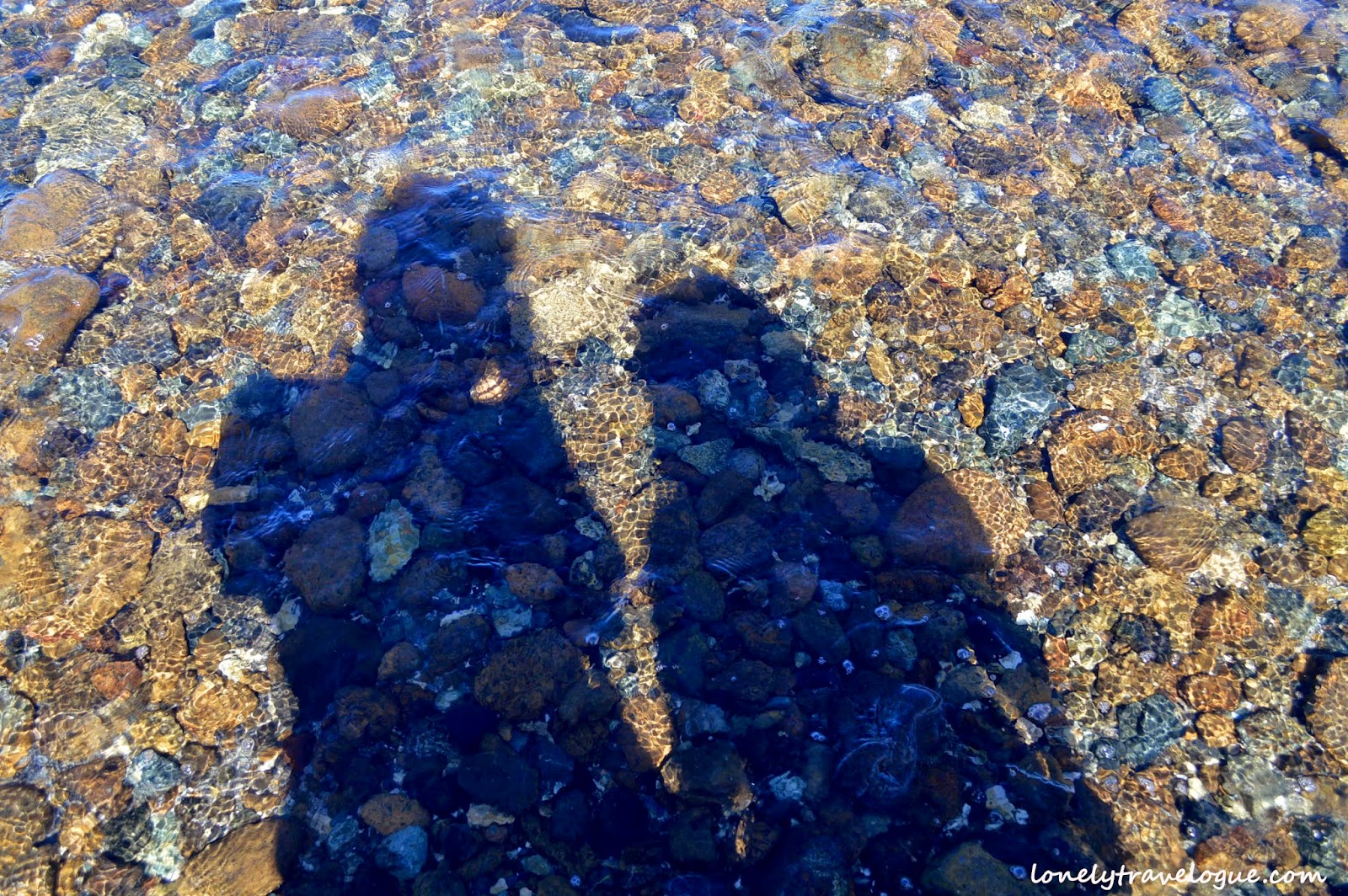 We set our feet on the white sand beach
of Talisayen – not as white as Boracay and Calaguas – and the
dark clouds threaten to ruin our planned beach bumming moment. We
head straight to the cottage and check out our home for the night.
Then heavy rain poured on us. We decided to take a nap while the sky
was crying and hoped for e brighter sky in the afternoon and a nice
beach sunset.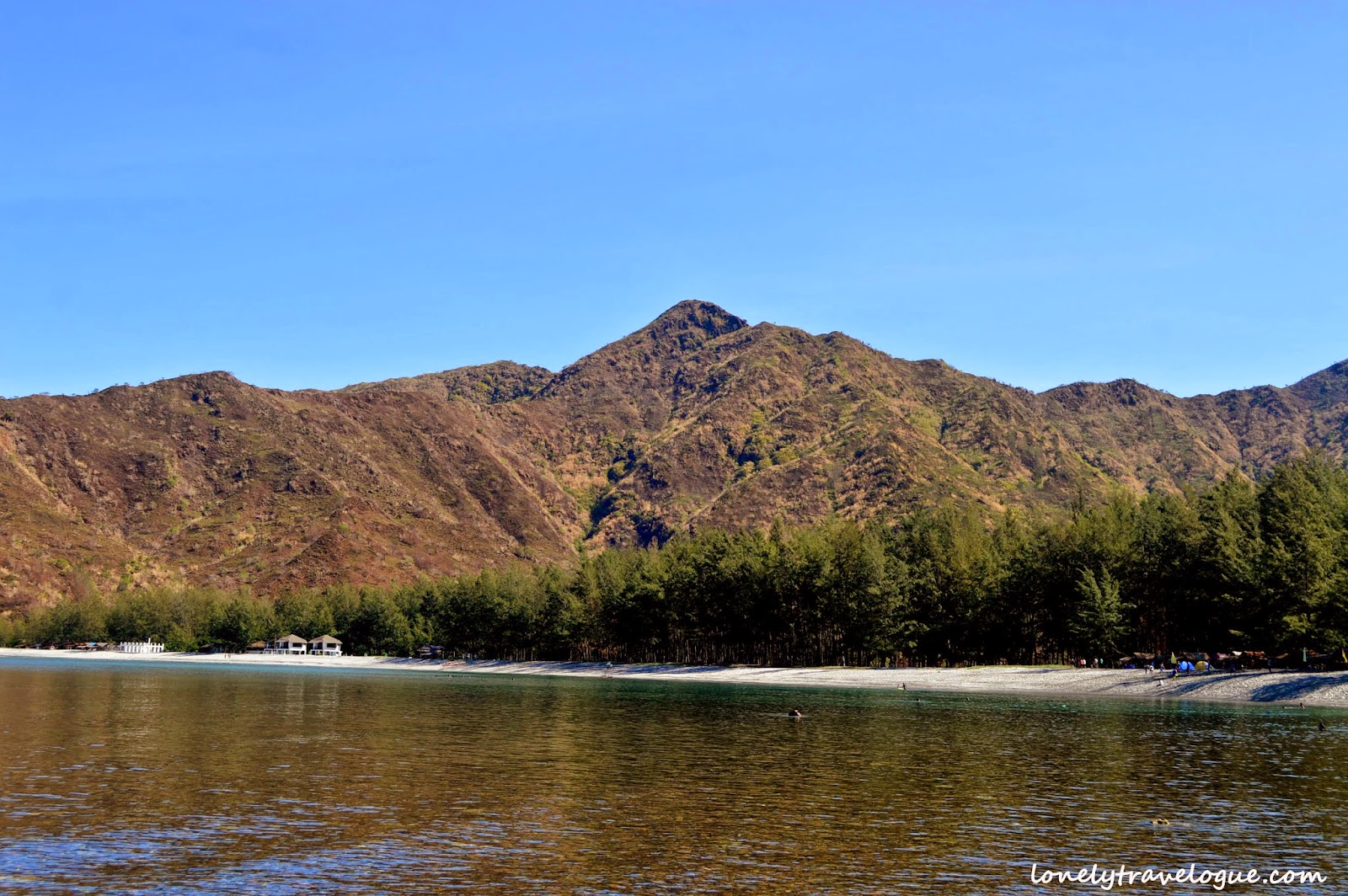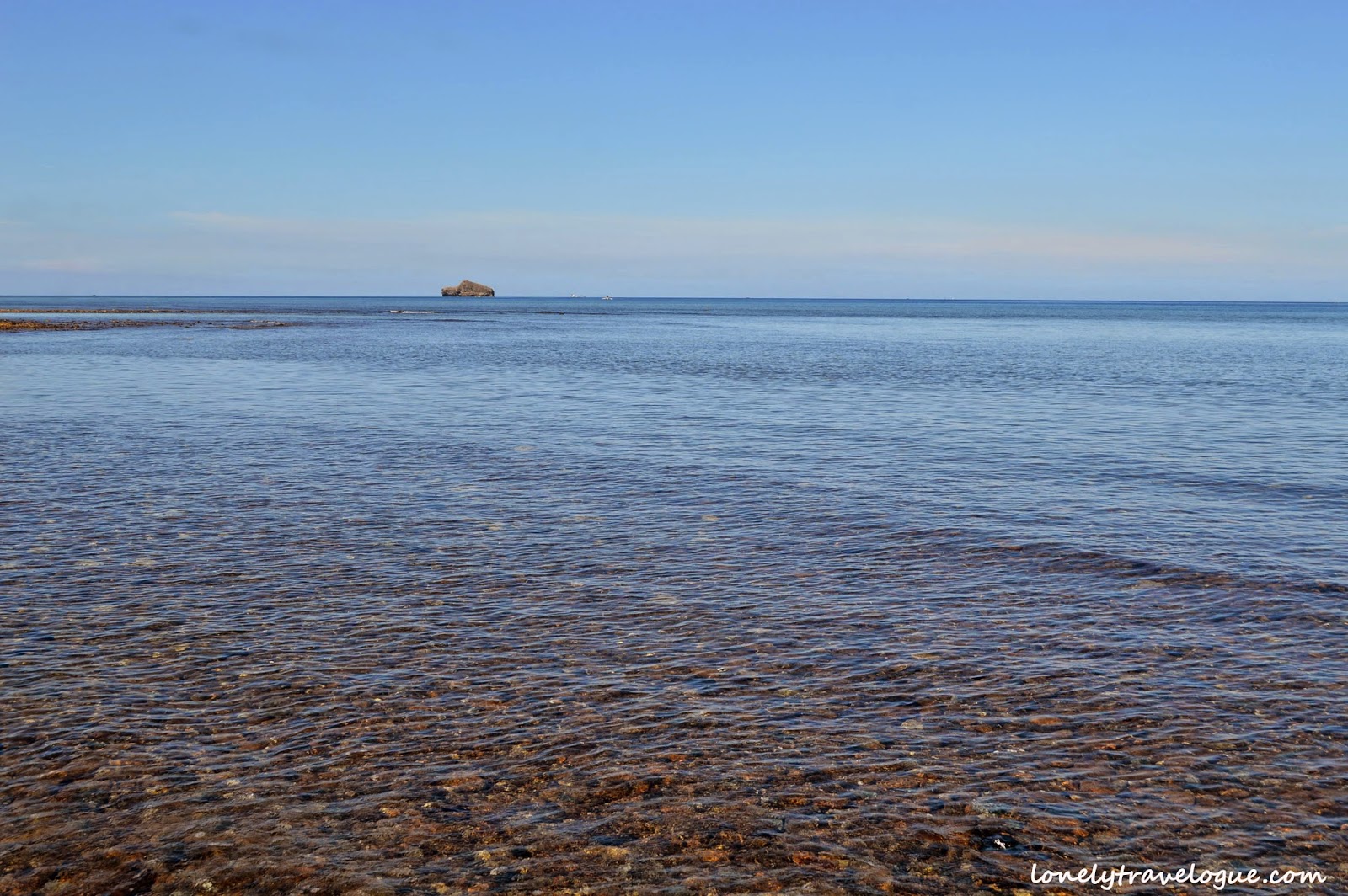 We woke up just in time for the sunset. The sky had released all the water in its dark clouds. The beach is so beautiful. The scene was majestic, it was perfected by the storm. The sunset was even more dramatic with the allure of the mountain blocking it. It was a unique canvas of faded sky. The moment was high with the heat of my body cause by love and joy. The silence cause our heartbeat to shout while watching the serene water reflecting the darkening clouds and the orange sky. We had no words but adoration in silence of love and sunset.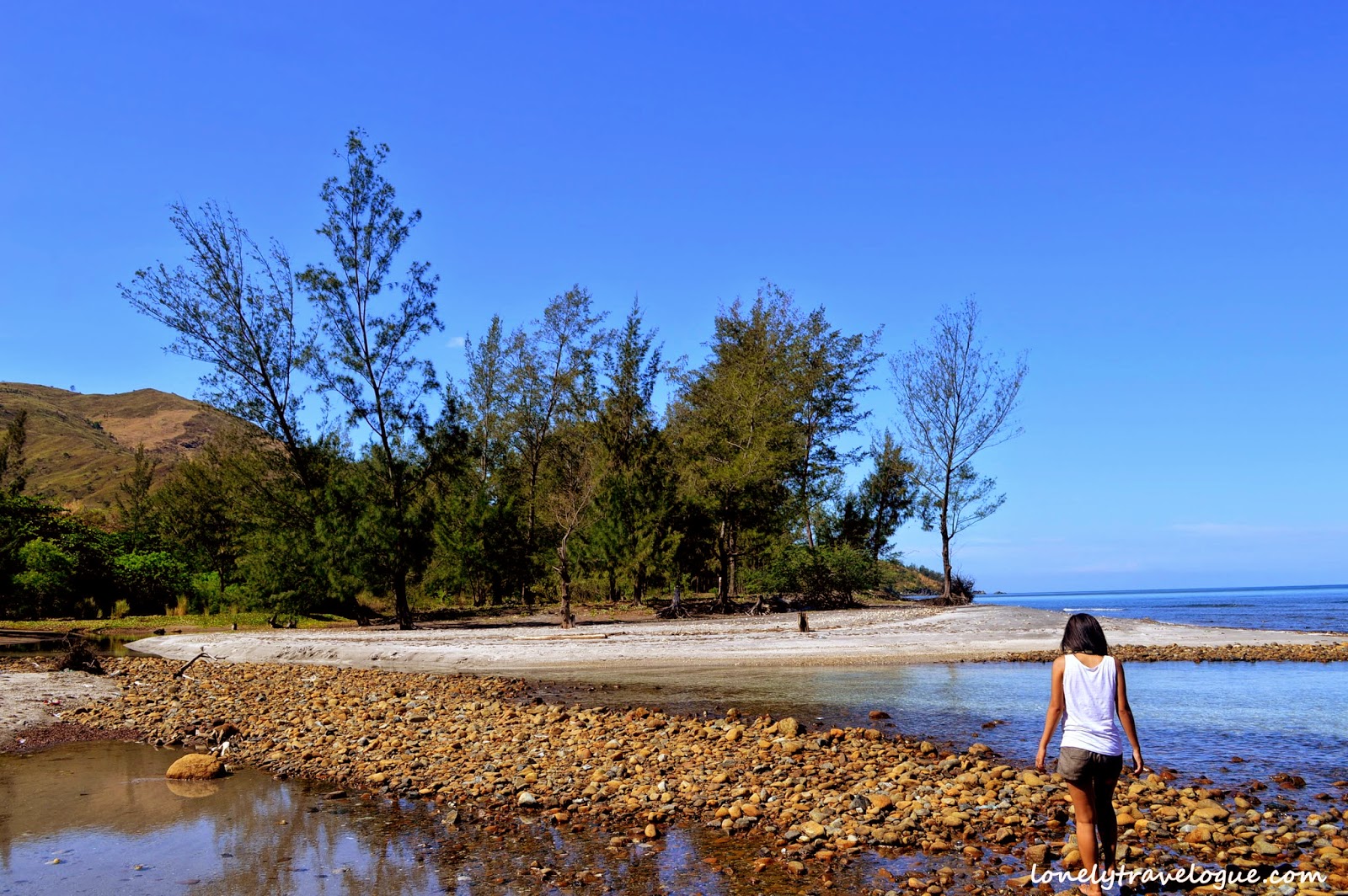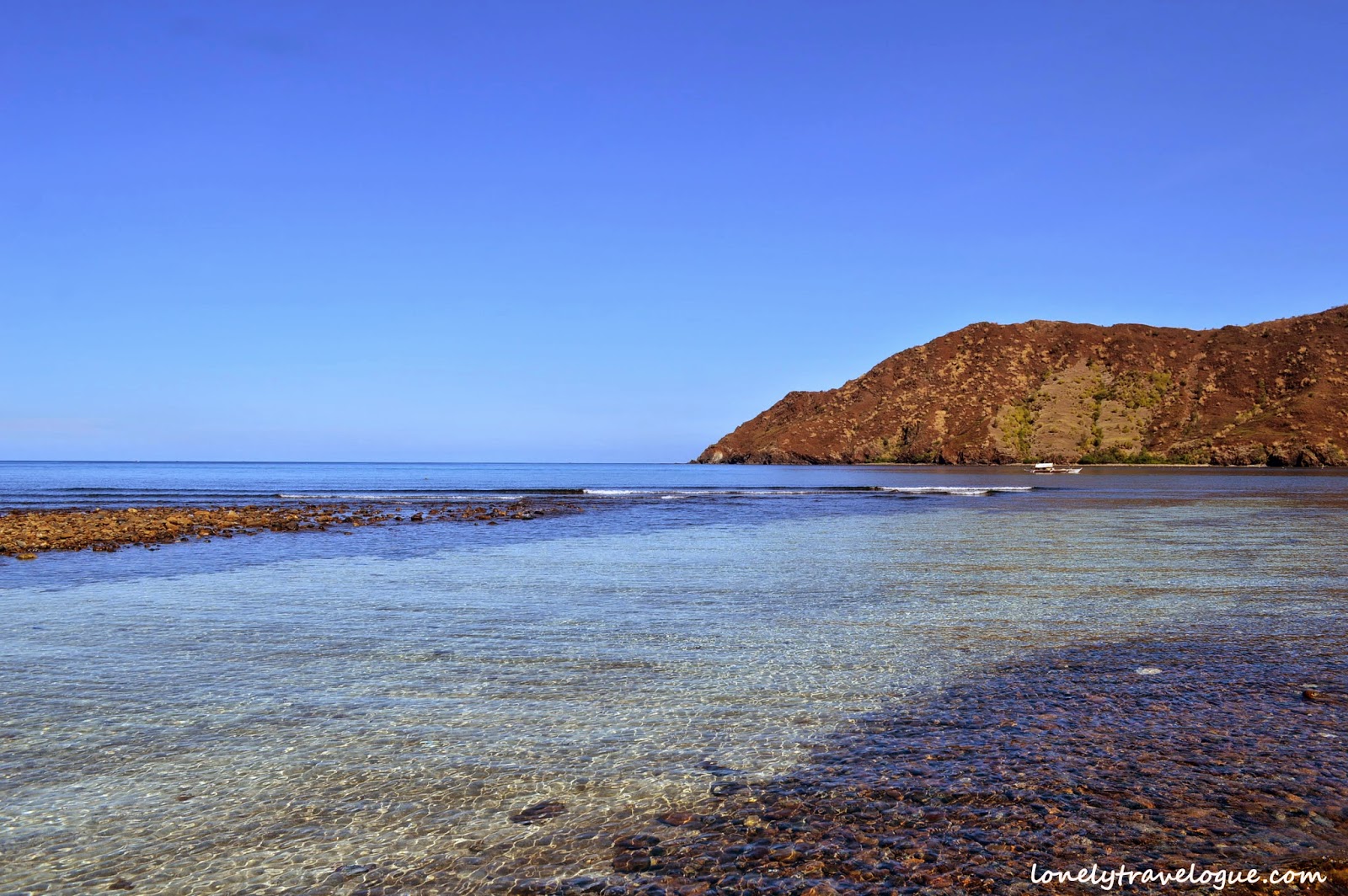 Early morning, we had a walk on the stretch of the cove and discovered bunch of tourist at the pine tree area in the middle of the cove.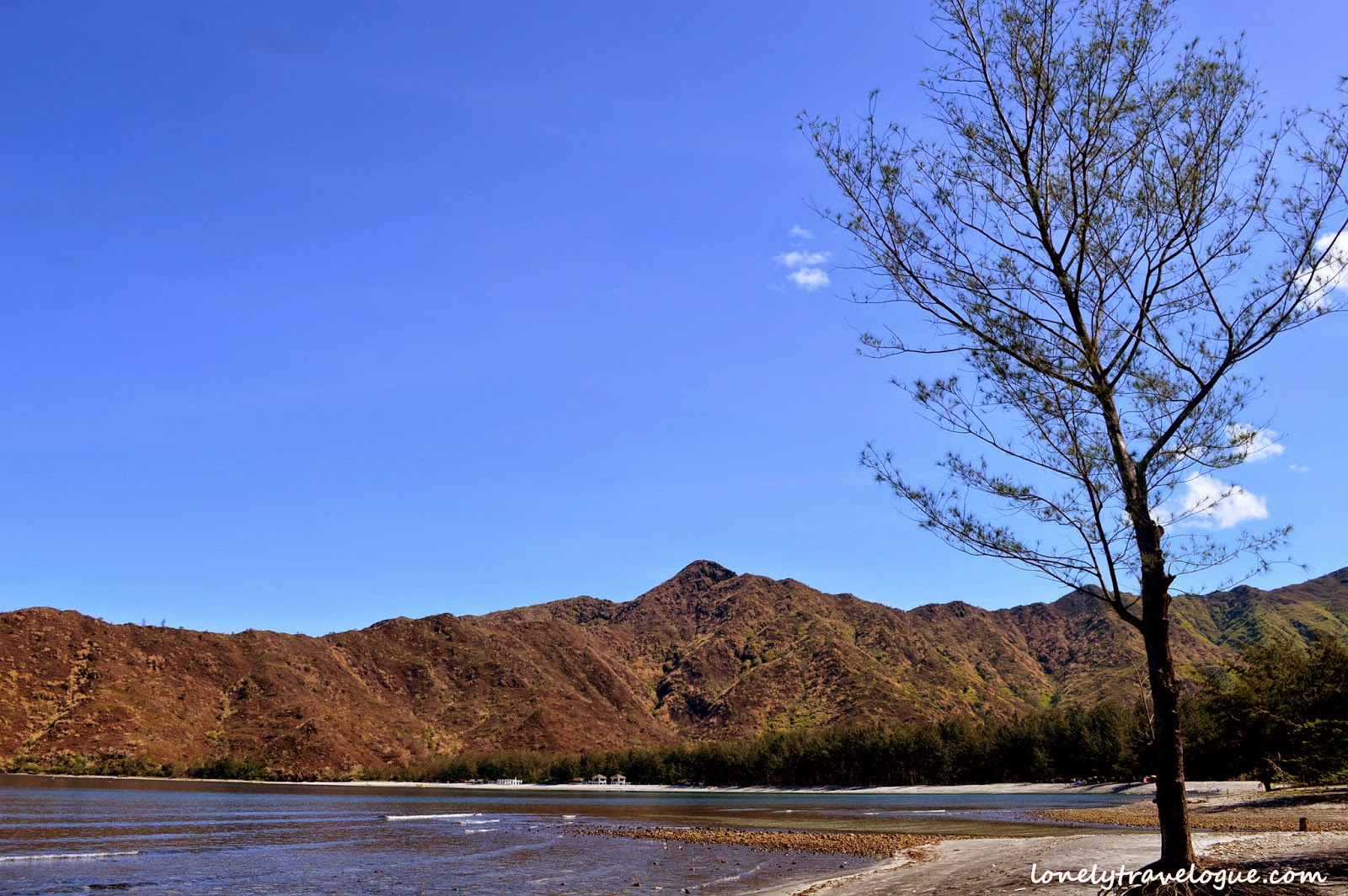 The cove is so adorable! Its pine trees with the hum of the wind from the sea was so relaxing. It was the perfect spot to nude your self and be true and one with nature. There is a force in the tress that makes me want to lie down and sleep for hours but we enjoy looking and laughing at each other. We love each moment passing by and it would have been better if I have the gadget to stop time and be with her forever in Talisayen.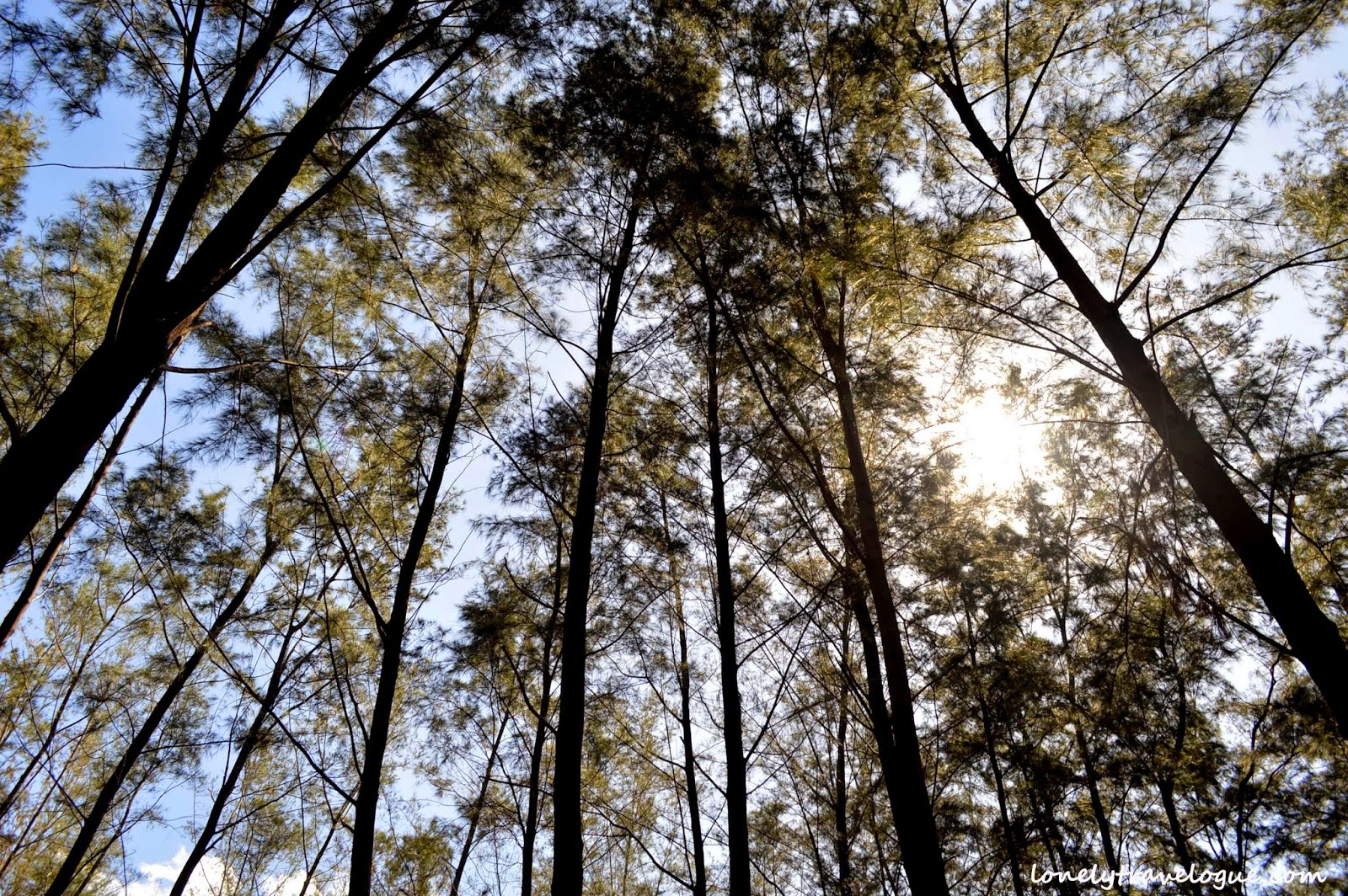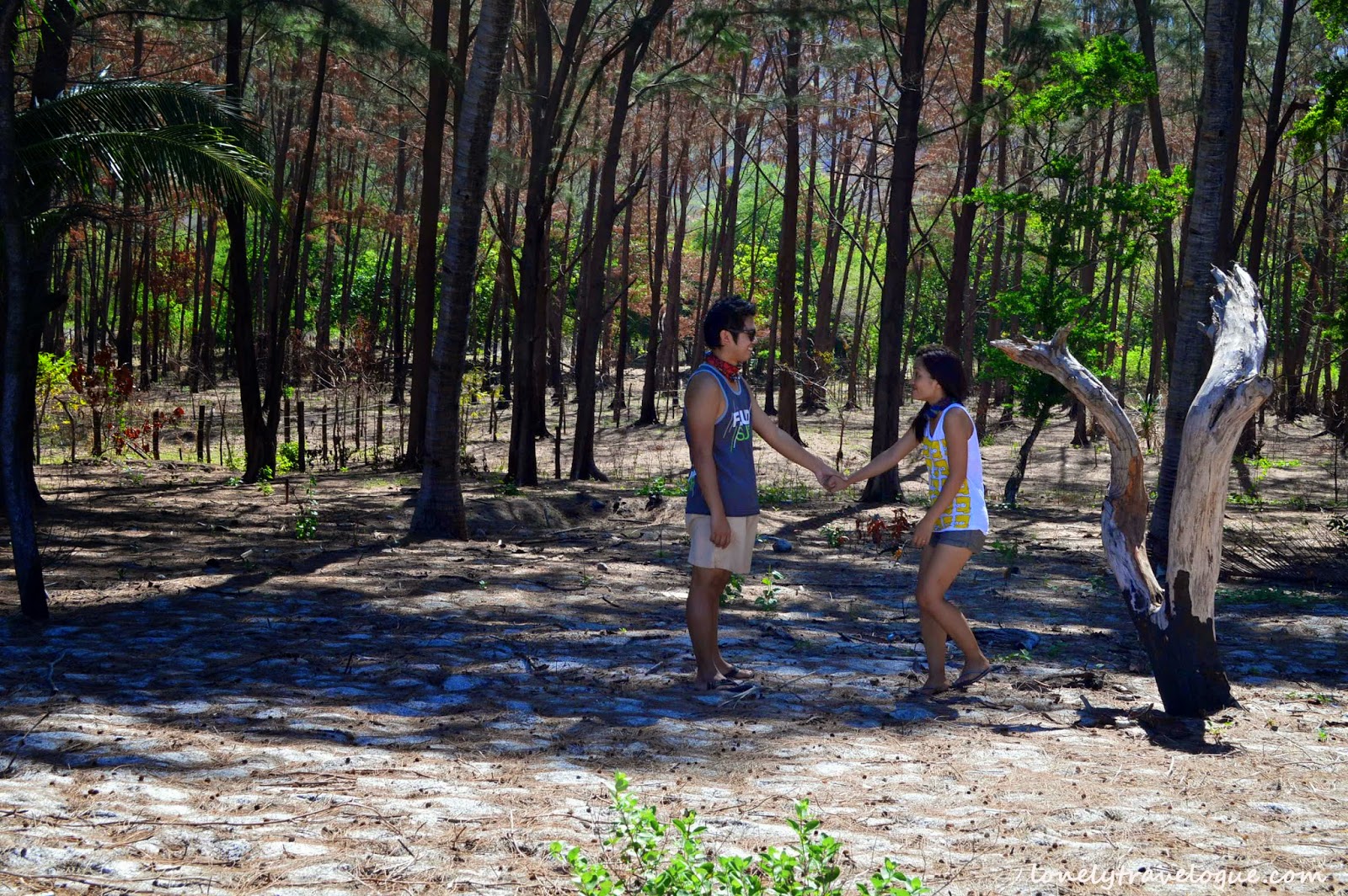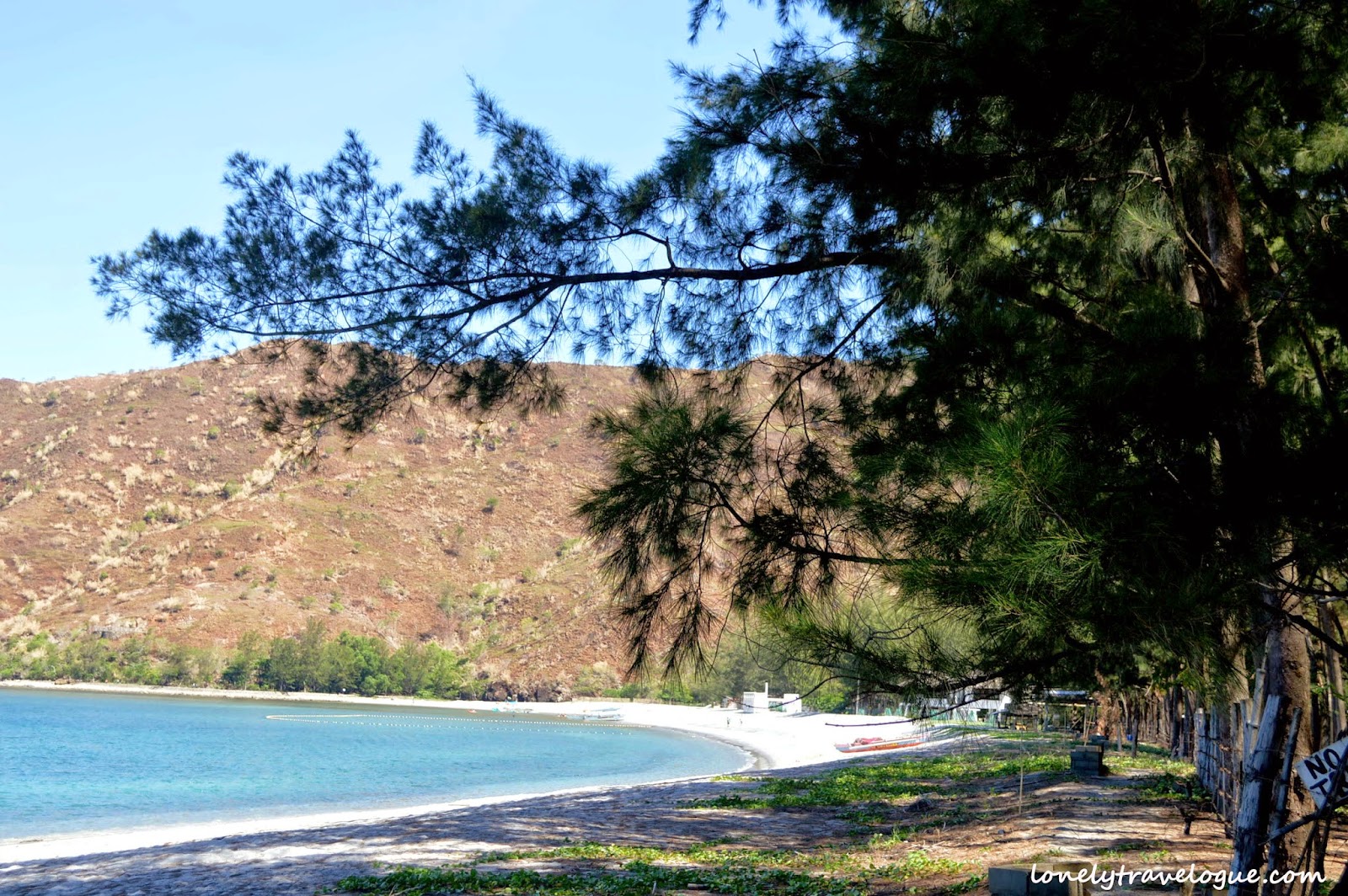 There is a bench that invited us to stop and take a nap for a while. We took the opportunity and I lay down on her lap. With her eyes glued on her book, I got mine and started reading.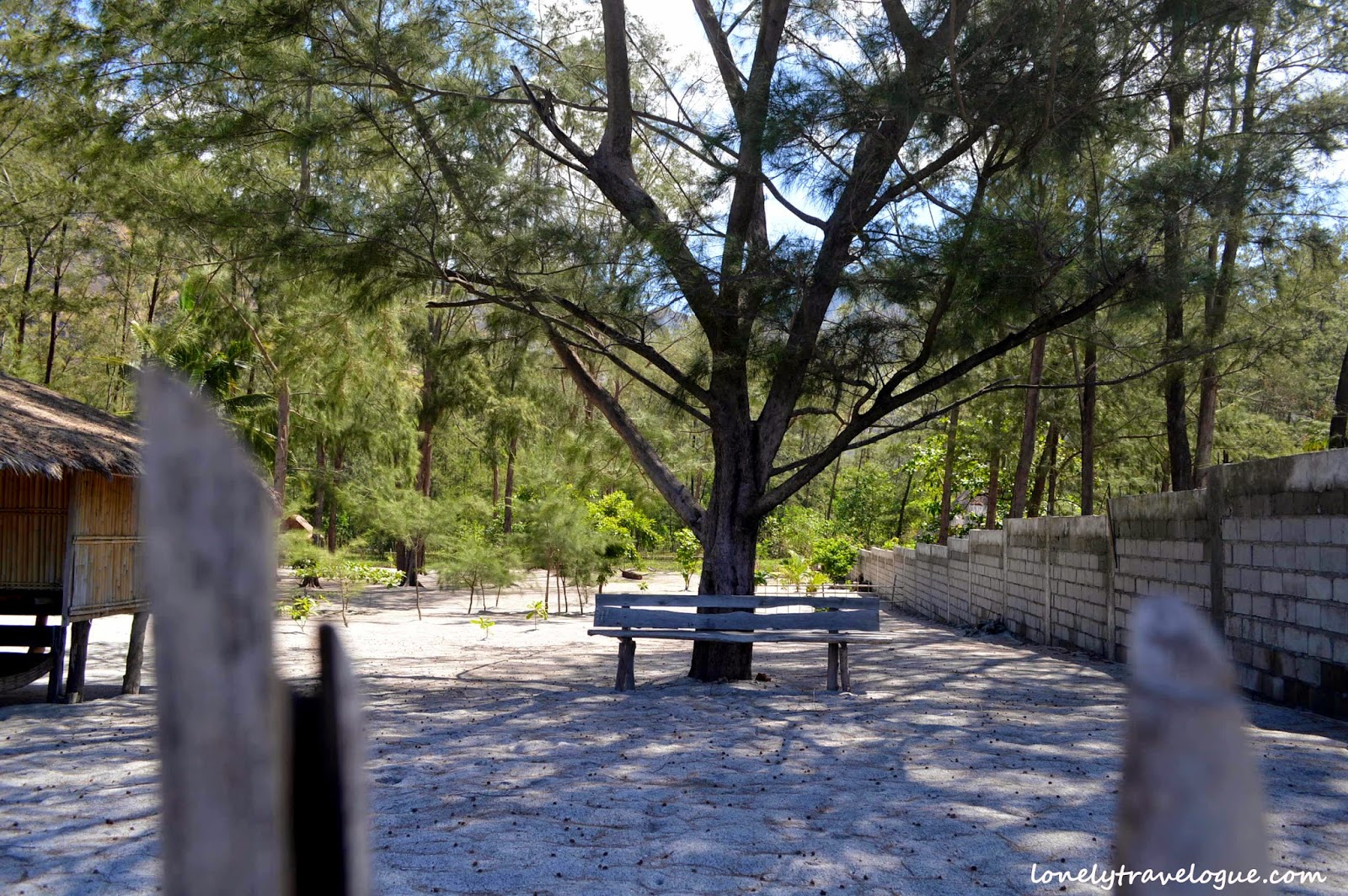 A reading date at the beach, yeah.


We are used to this. She loves "chick flick" books while I love classic and award winning novels. We did this once in a coffee shop in Diliman and we seem to enjoy doing it.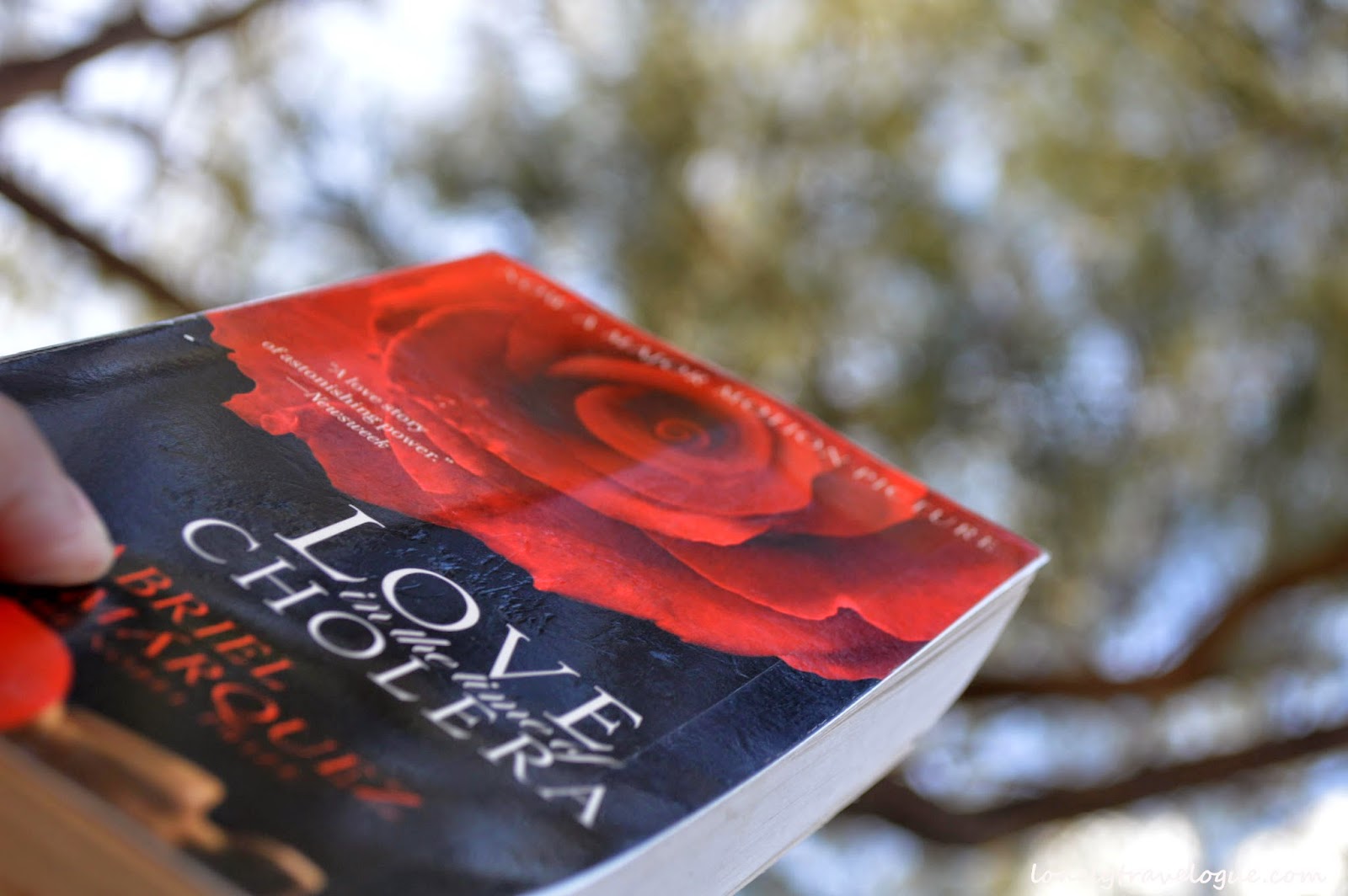 For months now reading seems to be a luxury for me because of time constrain. Gladly I was able to read this in Talisayen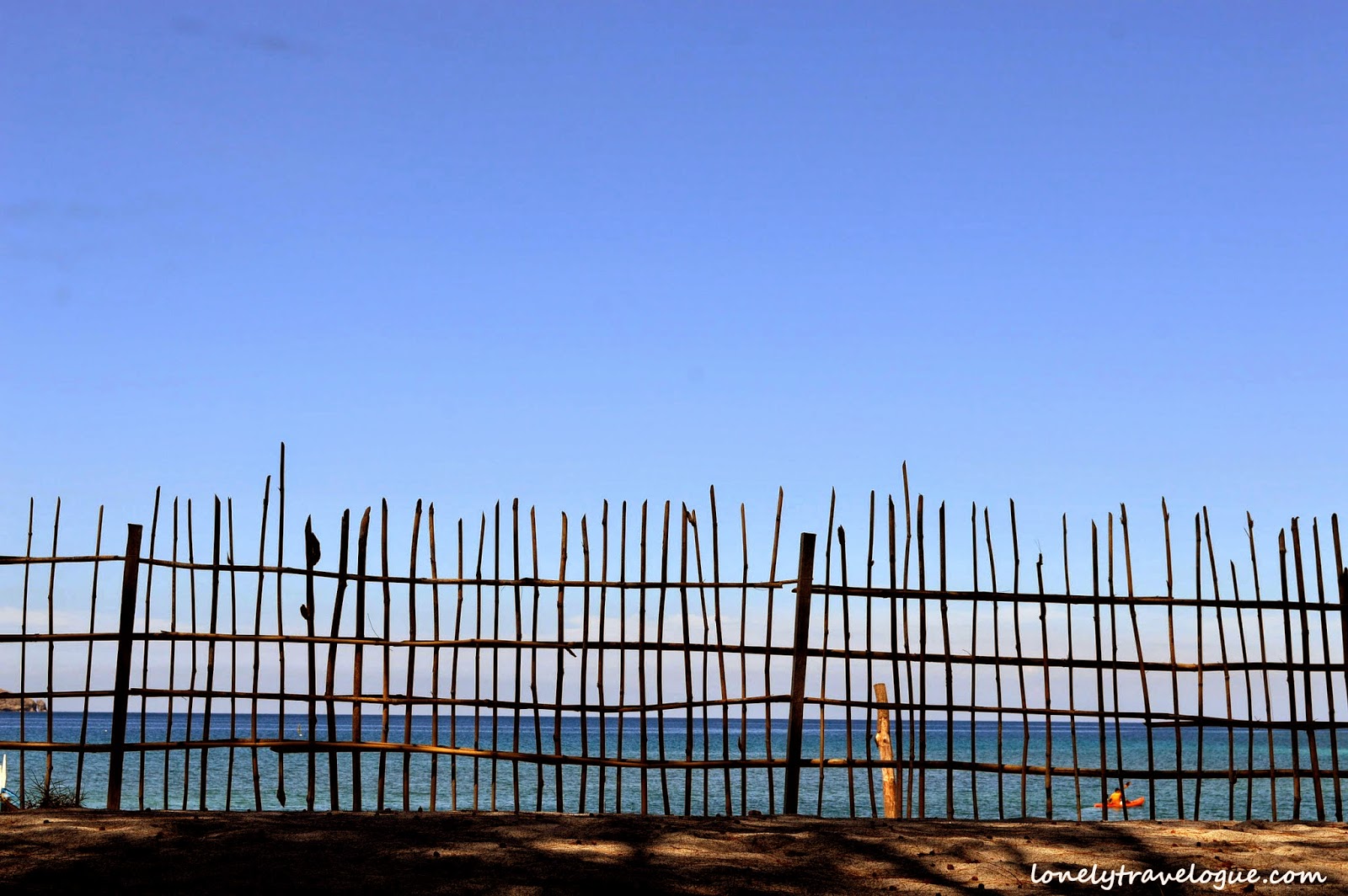 We went further to climb a hill that would showcase the top view of Talisayen Cove. It was an easy climb if not for the heat of the sun.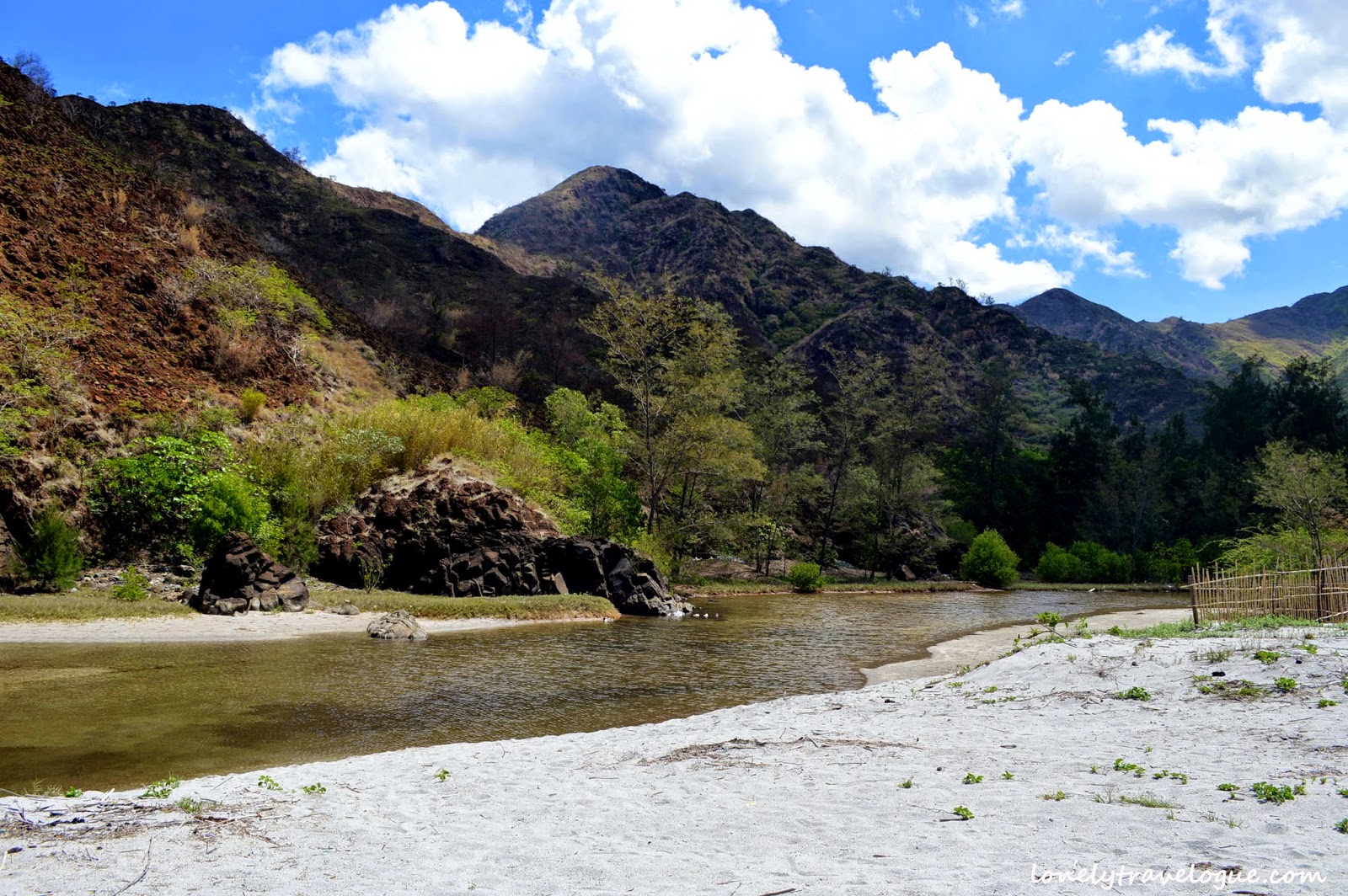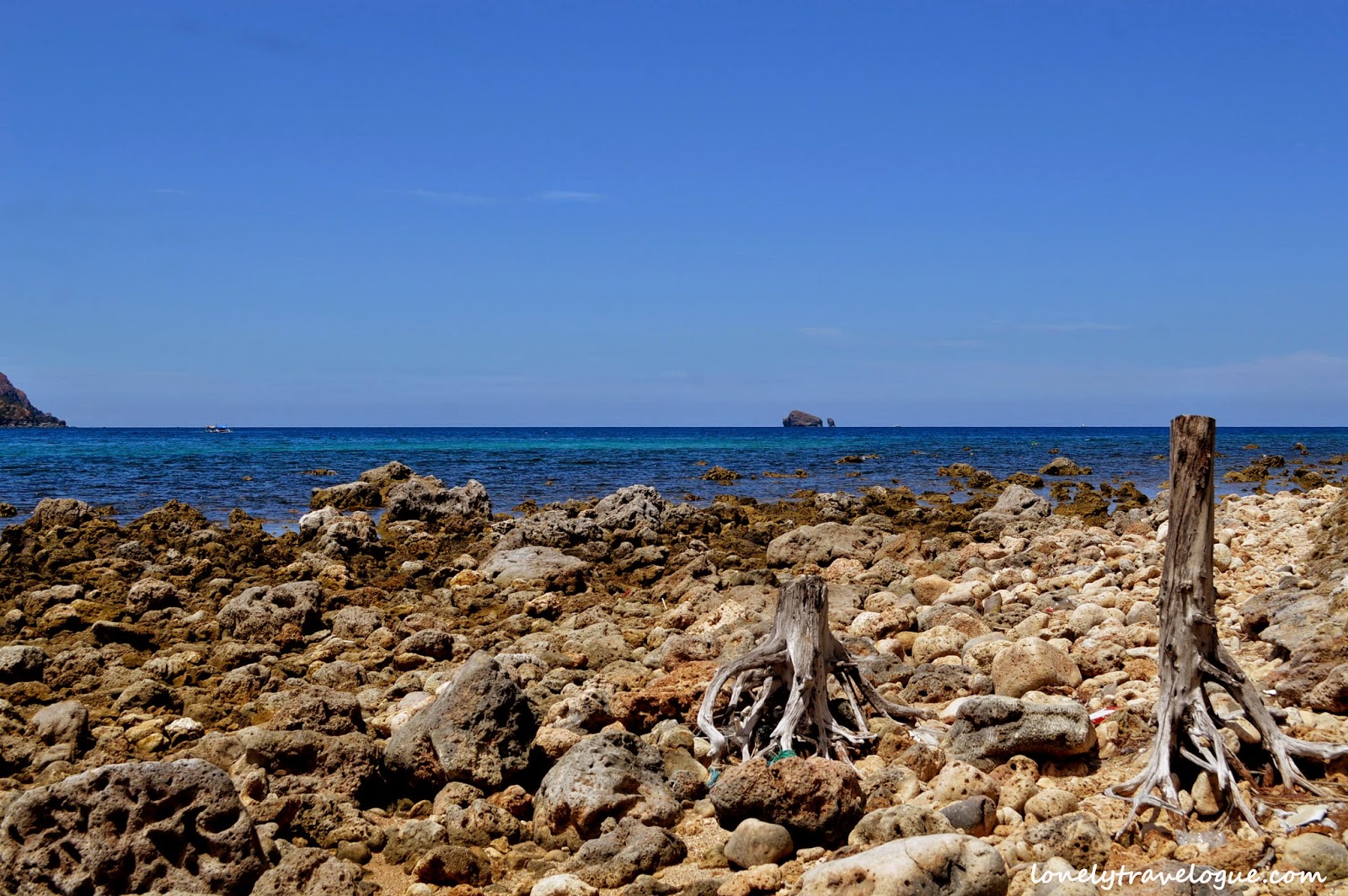 The view was stunning! The beach, the mountain and the blue water will wow you up to your lungs.


Talisayen in such a magical place. We hit what we wanted – fresh air, the waves and nice clear water in a peaceful place. If you ask me what I love about Talisayen, I love it because I love it. The collection of adjective would not matched the reason why I liked it. Its like love, you do not have a single specific reason why you love. You love a person because she is the one for you. You love her for who and what she is. Love is not a science, its a magic that cannot be explained by natural reasoning. So I love it with its real good qualities and minimal bad traits. I said I wanted to make it special (that was too selfish on my end) but the place and us made it special worth remembering forever.