Click here for discounted Universal Studios Discounted Tickets
Universal Studios Singapore is just another amusement park to visit in Singapore – that's what I thought when I was doing our itinerary. I do not have a plan to pay a visit and shout out loud while riding Universal Studios Singapore's attraction. That should have been the case if I am alone or had the full control over the itinerary. But obviously nah… As what the title of this post say: I Thought I Am Too Old for an Amusement Park, I feel that amusement parks are just for the kids and teenager (Sorry!). Yeah I'm saying that at 24. I really don't enjoy amusement parks that much as I enjoy traveling, watching movies and watching chorals or musical theater performance. It's not that I don't enjoy it at all its just I will not organize a group of friends to go in an amusement park.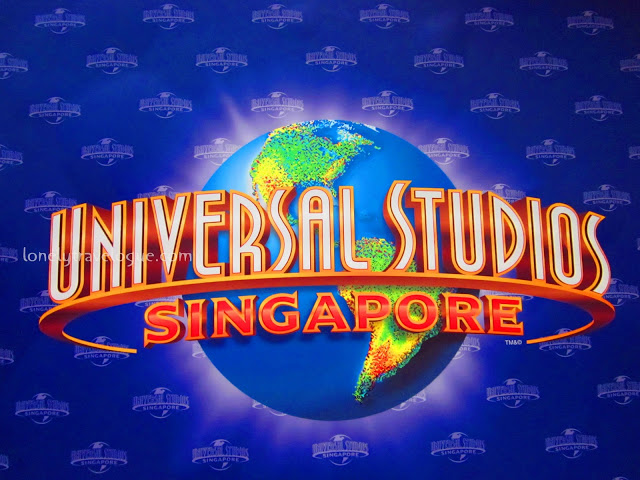 Sentosa Boardwalk Because Phoebe, my girl friend, insisted to go to Universal Studios Singapore the gloomy second day of our Singapore trip took place. We took the MRT going to Vivo City which is the gateway mall to Universal Studios Singapore. For the unknown reason we didn't took the tram going to Universal Studios Singapore/Sentosa Island. Instead we walk in the 500(?) meters Sentosa Boardwalk overlooking the sea Vivo City and Sentosa Island.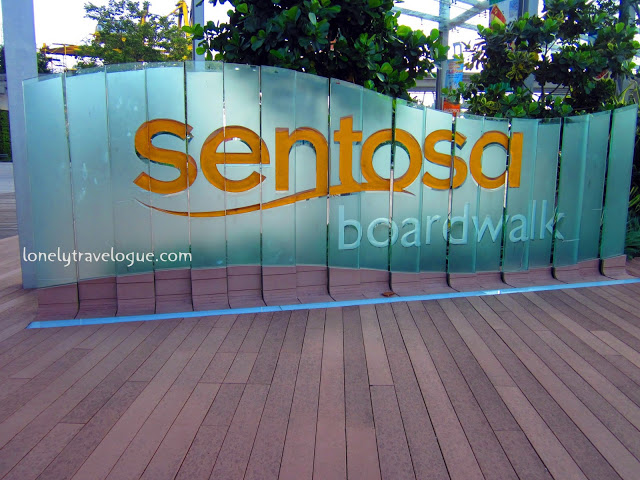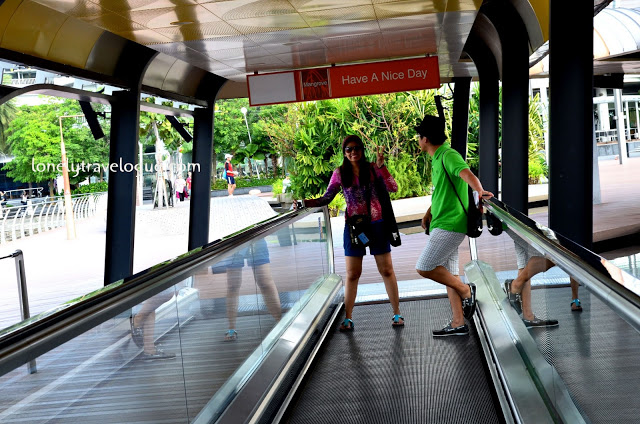 The Art of Balancing while posting for a shot =) It was an enjoyable walk because every angle is a picture worthy spot. So expect to consume at least an hour of walk if you plan to do a lot of selfie shots there. Hehe… Added factor to the Sentosa Boardwalk is it has a walkalator every 200 meters towards the end. Overall I would recommend walking in Sentosa Boardwalk. Don't mind the heat and the sun because the views are priceless thus you can't afford to miss it. Save the tram when your feet are tired because of endless walk in the Universal Studios Singapore. Besides you will save $2 when you do the Sentosa Boardwalk and the tram is fee when you go out of Sentosa.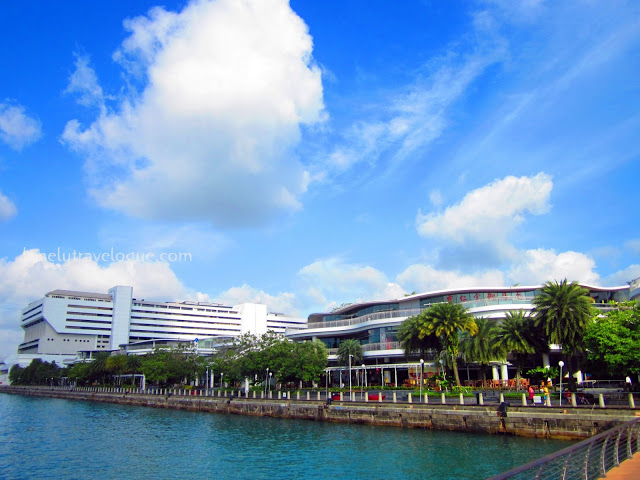 We approached the entrance and paid the $1 fee when Phoebe's father noticed that his water container and book were out of sight. Yes a book. He brought a book in Universal Studios Singapore. And it's not the ordinary book it's a hardbound book. Haha… his wife told him "why would you bring a book? Are you going to read it here?" Haha… So he went back to get the book and water container at the start of the Sentosa Boardwalk. Phoebe's father always has a book wherever he goes. He always read because he is a pastor.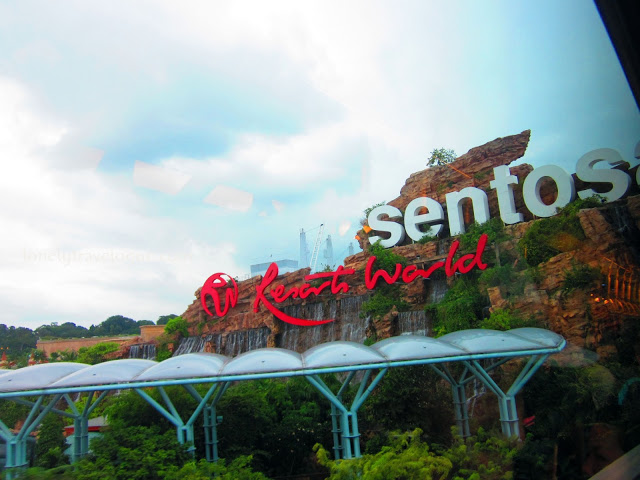 Universal Studios (Landmark) The atmosphere was very festive and alive at the entrance of Universal Studios Singapore. Everybody was waiting for the iconic steel globe of Universal Studios to be on its perfect rotating place to have the perfect souvenir photo. The iconic globe is actually the first attraction in this iconic theme park. Everybody was posing like there were nobody on earth was there. From East to West, from 3 years old to 65 years old everybody was doing their picture perfect smile including us.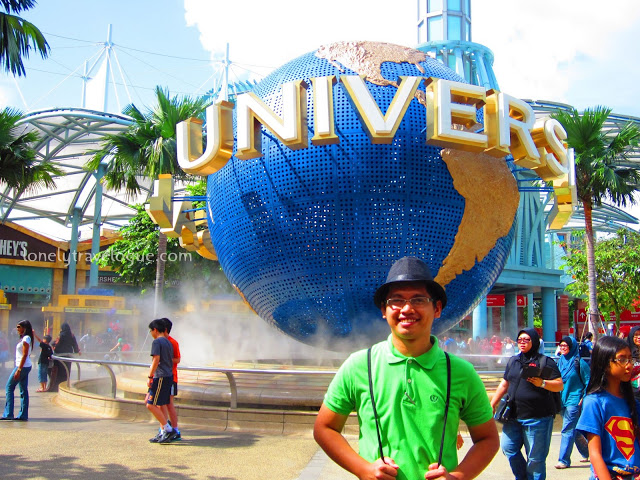 Hollywood (Landmark) The scene inside the Universal Studios Singapore is like a 1970's set in a Hollywood movie. No wonder the street is called Hollywood. The street is full of 1970's inspired buildings lined up for everybody's camwhoring moments. Just be cautious because there will be a lot of photo bommer because the place has a tendency of be too crowded at any day of the week. Those jazz era buildings are of course SHOPS with an overpriced items. Everything in an amusement park is overpriced and Universal Studios is no way to be an exception. Good thing in Universal Studios Singapore is you can do all the attraction in one direction. You need not to scare yourself of getting lost because there are no cross roads in this theme park. This I think is the model theme park design easy to follow streets and visitor-friendly signage.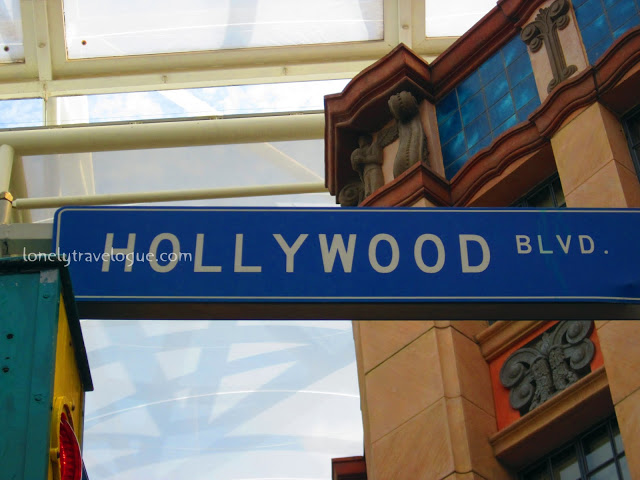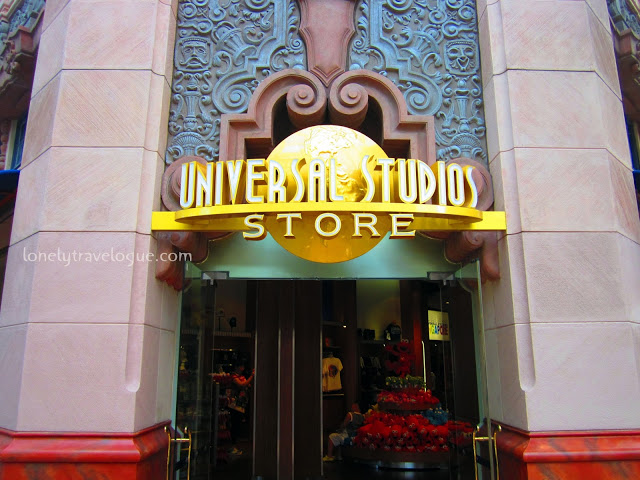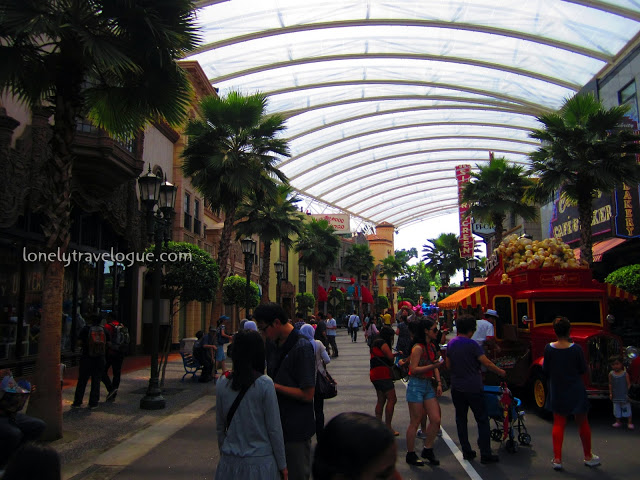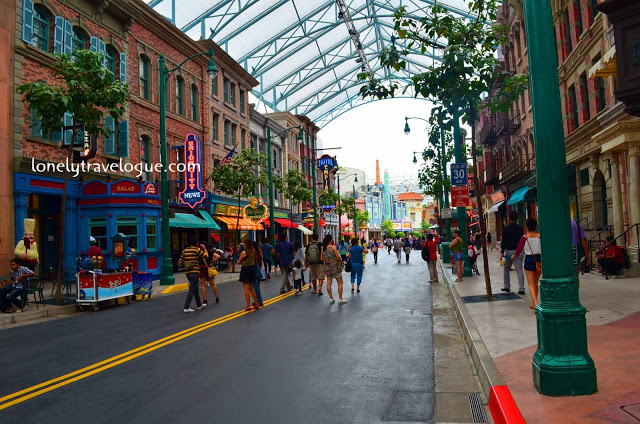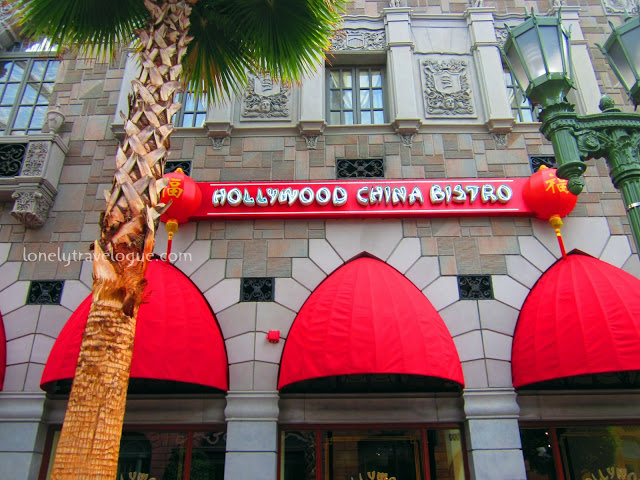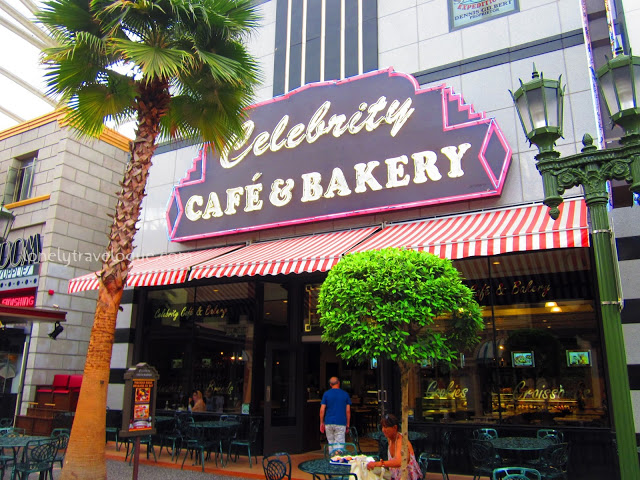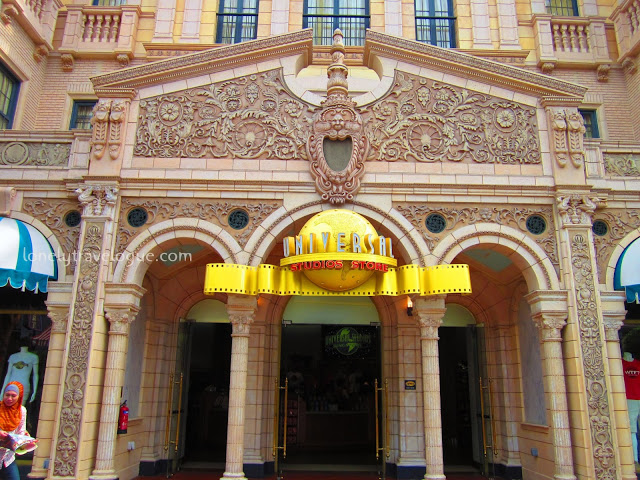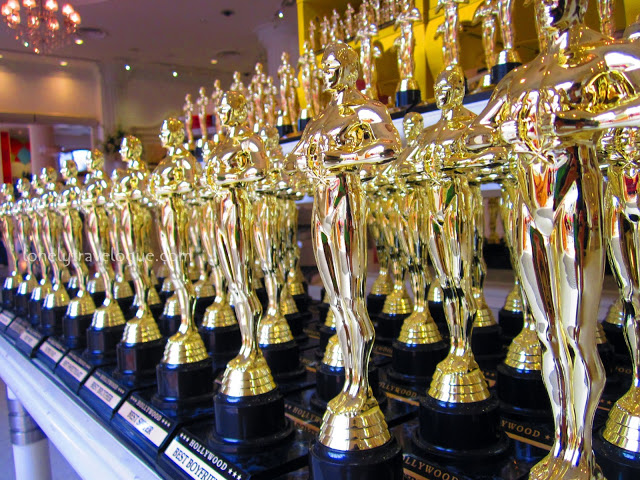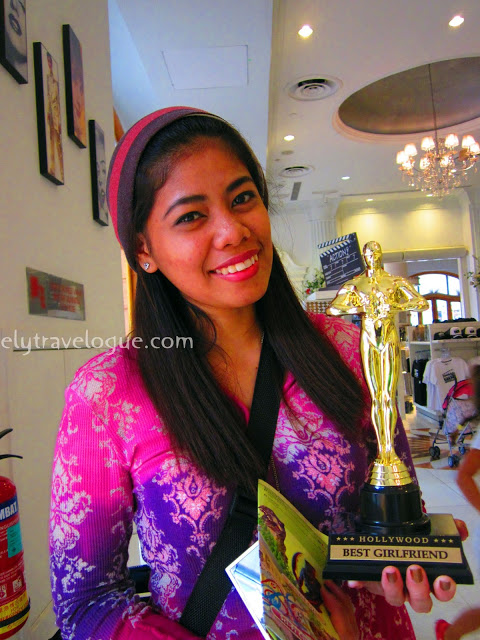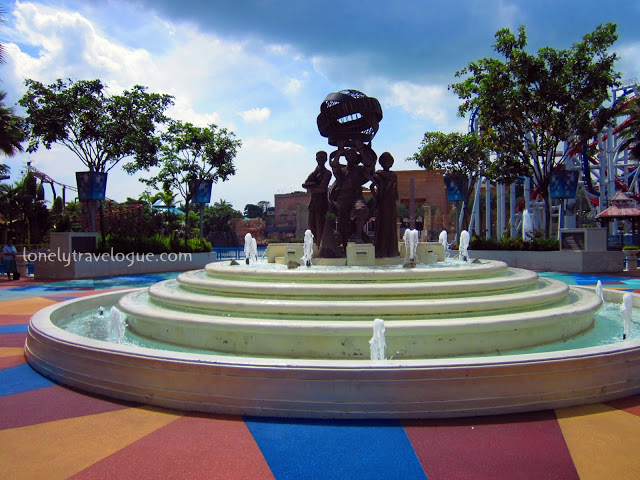 Madagascar (Water Boat Ride) The first attraction/ride that we do was the Madagascar. Every kid and adult will be enticed to enter the ship trapped in Sentosa. We all know the ship that these cool animals seized and used to sail in the ocean, that's the trapped ship I am talking about. We entered in the Madagascar ship without knowing what's inside it. I thought it was a museum but hell no. Then I said there's a theater inside but no… Until I saw a small boat in a man-made canal entering on the ship. Wow a canal on a ship… amazing! Hehe…
It took us 20 minutes before riding the small boat which will tour us inside the ship. I still do not have an idea what's inside. The thrills and heart pounding excitement wasn't there yet and I was just worried that I might get wet (kill joy lang)…   The curtains began to roll down when we entered the cold struck ship. There was a big animal character from the movie Madagascar of course that moves smoothly and as if talking to us. What I liked about it was that the characters mouth movement are meticulously synchronized to the voice over thus gives you an impression that they are really talking to you. There were moments that you'll going to get wet a little. However getting wet, I notice, was what thrills the people… The wet thrilling moment was on waterfalls with a very strong current and our boat was approaching it. Everybody on that silicon-made boat was screaming and looking for a way to find a covering. But as I expected the water automatically stopped when tip of the boat reached the waterfalls. Too bad cameras are not allowed inside though there were some who can't resist to document what's inside. I prefer to follow rules and just enjoy the attraction. hehe   That one leaves a smile on my face. I felt I was a child once again. Hehe…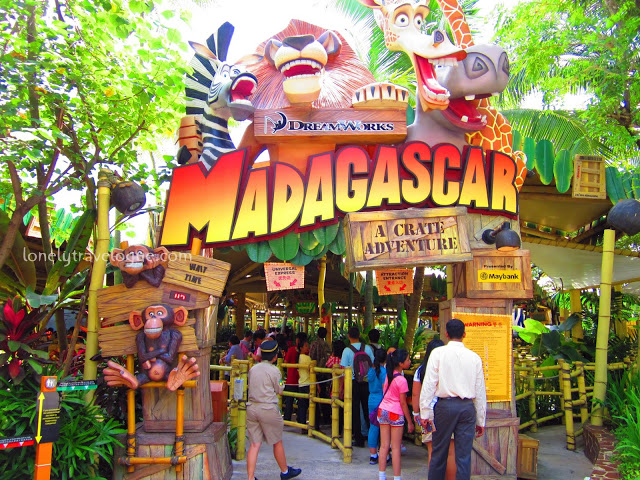 We then saw a roller coaster which I forgot the name in front of the Far Far Away castle. It's not a worthy ride to remember anyway because I felt that we or maybe I only wasted time on the queue. The ride is for an eight years old kid or for people who has a tendency to vomit in a long extreme ride attraction. The whole ride was less than a minute (45 seconds to be exact) versus the 20-30 minutes queuing. It was not a worthy ride for me. I didn't like it.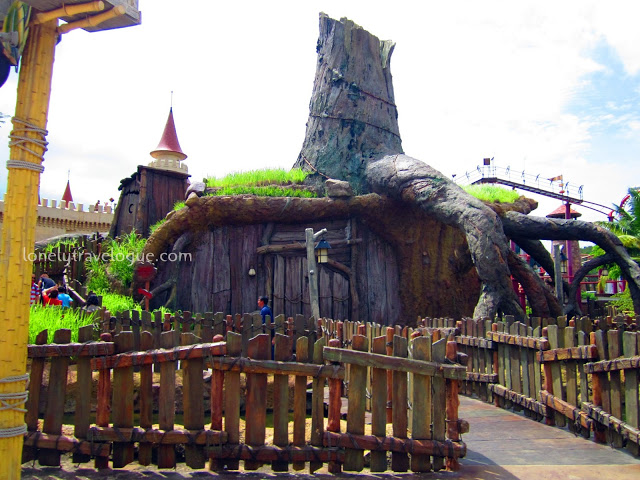 Far Far Away (3-D Show) After that disappointing ride experience we immediately entered the Far Far Away Castle. This time I was informed by Phoebe that this castle has a 3-D show inside. At first I was hesitant to enter because I have problems with 3-D shows because of my poor eye sight and it always gives me a headache after, but we still went on. I already experience this kind of show here in the Philippines so the amazement was minimal. That's what I thought until the introductory rules inside the theater were shown creatively. The artist who presented us some rules and introductory story made us feel that we belong to the story and everyone of us were biting in all his command/request to us. That's really cool.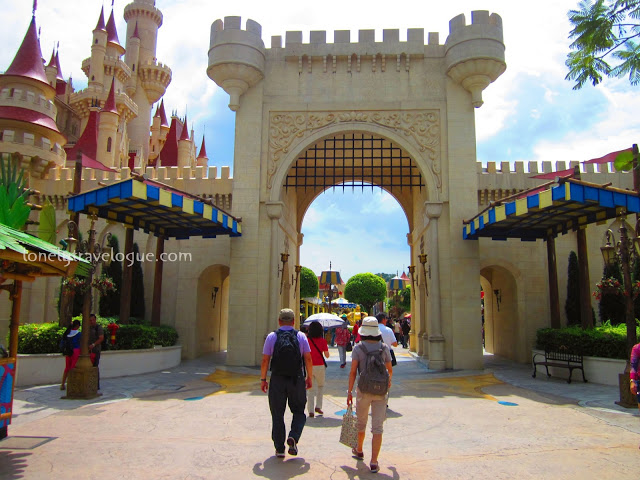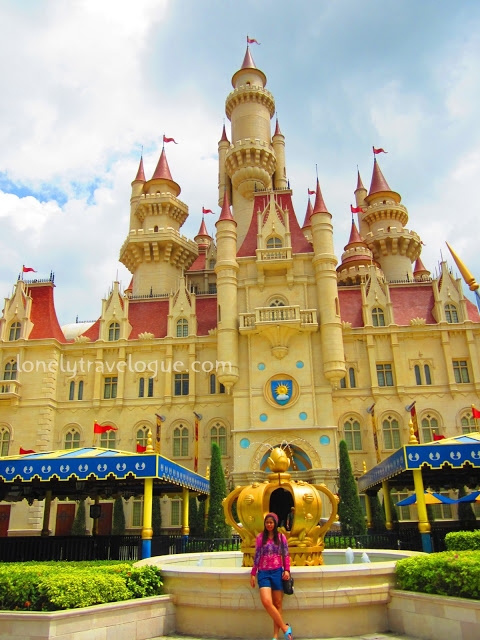 The show was about Shrek's quest to find Princess Fiona from captivity. The experience with added animation and effects was enjoyable and exciting. Everybody was alive and feeling the moment of fun and laughter. Over all I like it.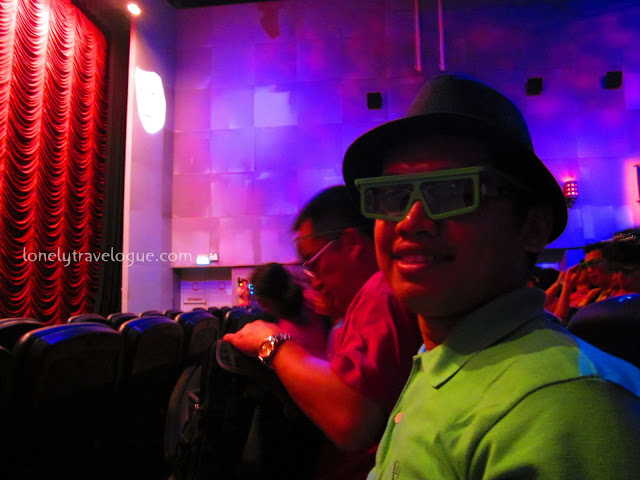 After the show we decided to have a lunch. And the challenge was to find a food court that would suit our budget. Like what I have said everything in amusement parks are overprices so expect to spend a lot here. Did you know that I just had the most expensive food court meal of all time? My bill was a whooping S$18.00!!! But in fairness the water in Universal Studios Singapore is free. There is a lot of drinking station in the theme park like those you see in Changi Airport. Don't be afraid to refill your water container because it's clean and everybody are doing anyway.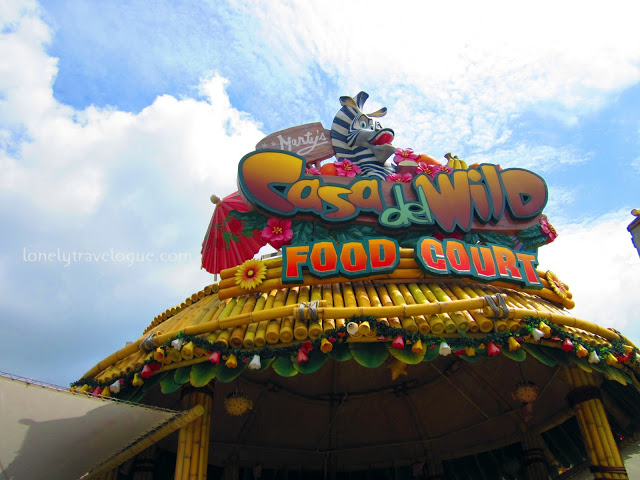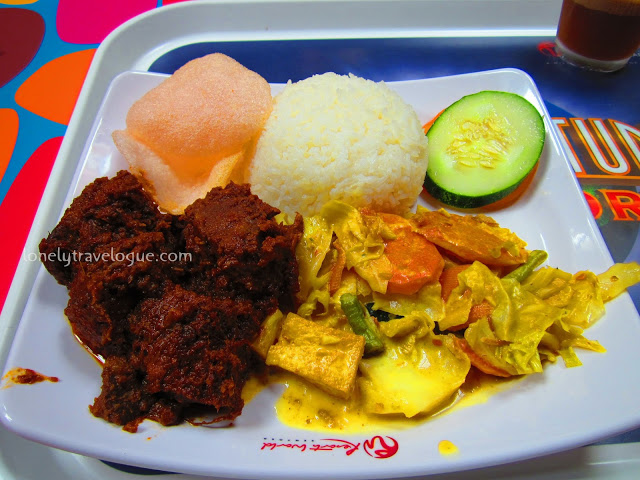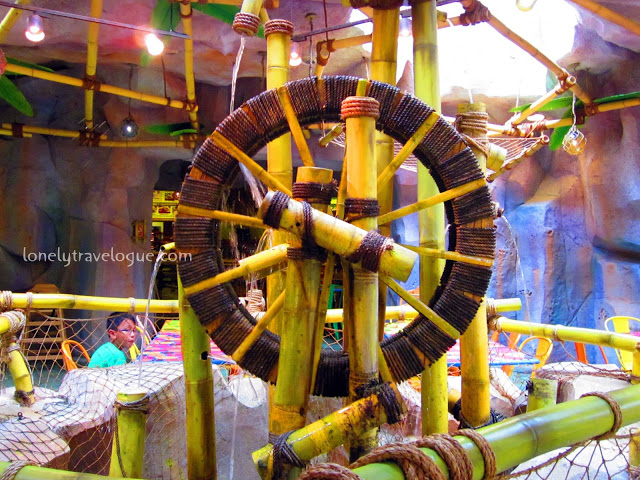 Lost World (Waterworld, Canopy Flyers, Rapid Adventure)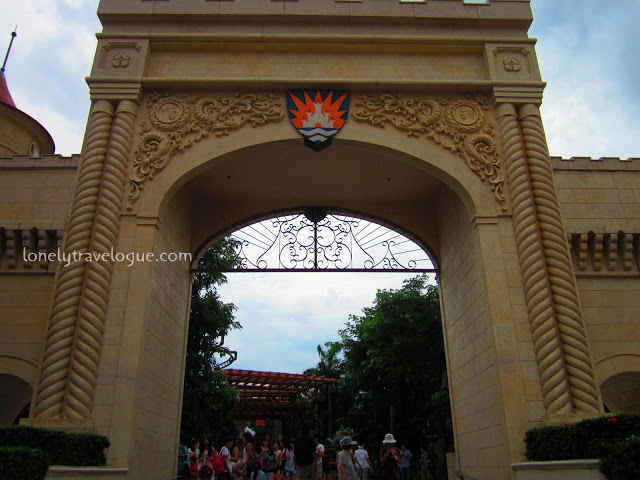 There was a man in a Natgeo inspired costume (or he seems like a photographer) making his way as we entered the Lost World. He was riding a 4×4 jeep dragging a trolley with an extinct creature of the (well) lost world. He paved his way with a speaker built on his attire that draws many of us on him. Then he started his show ala kuya Kim Atienza (if you don't know him you're not a Filipino). Everyone's eye was glued on him or in his rinora saurus pet which was very wild that time because he was hungry. The spontaneous show was a very good way to let the people feel that they are really part of the Lost World. He ended up the show in pictures taking with his awed audience.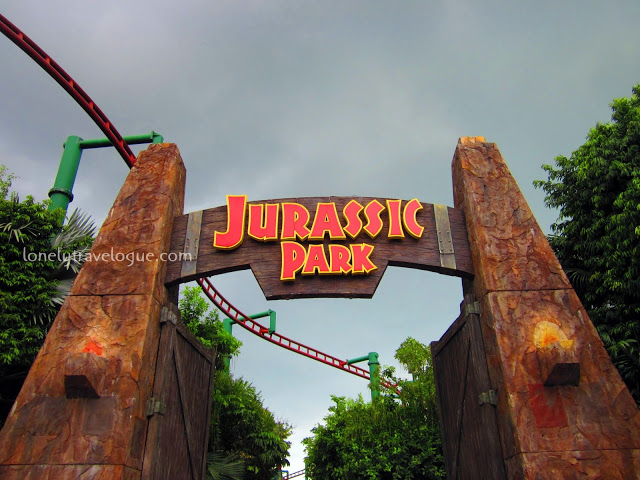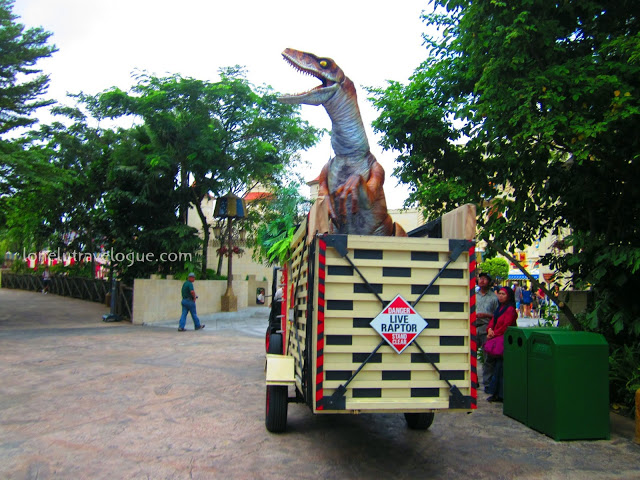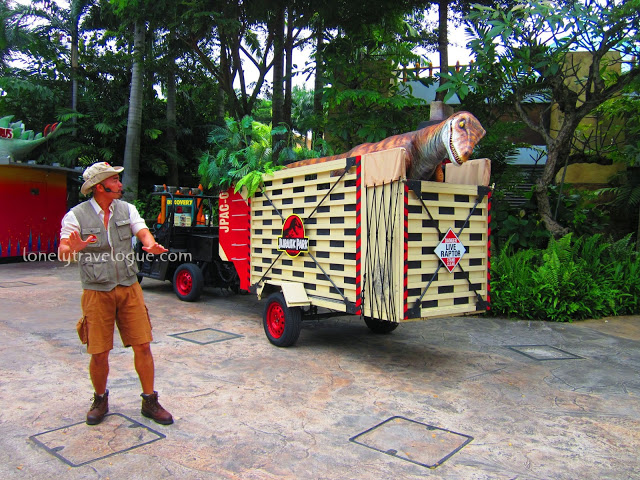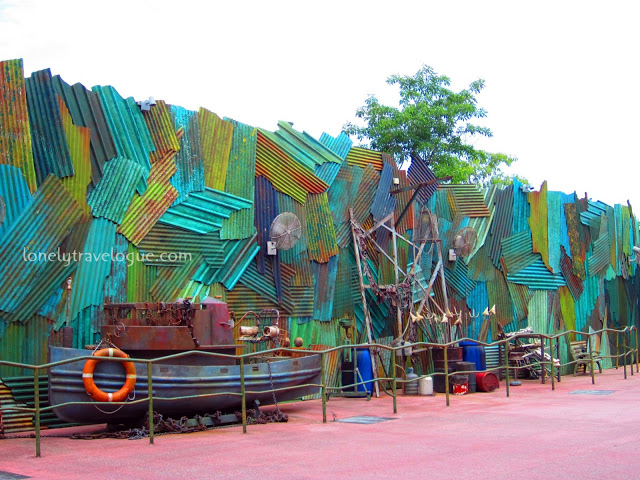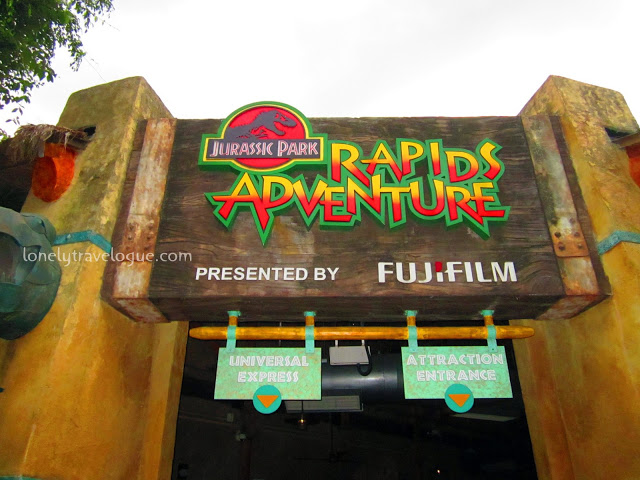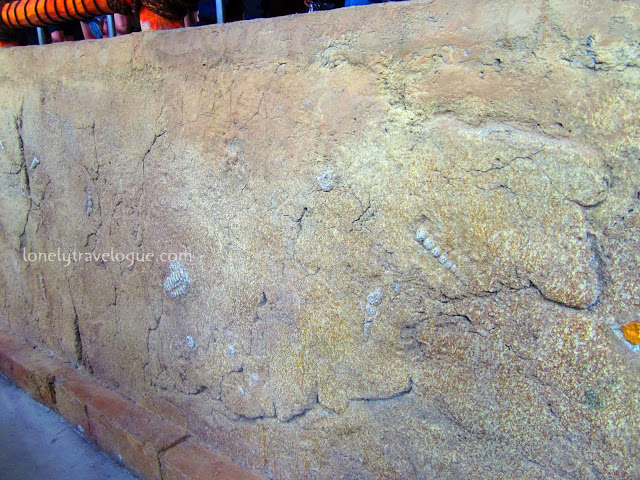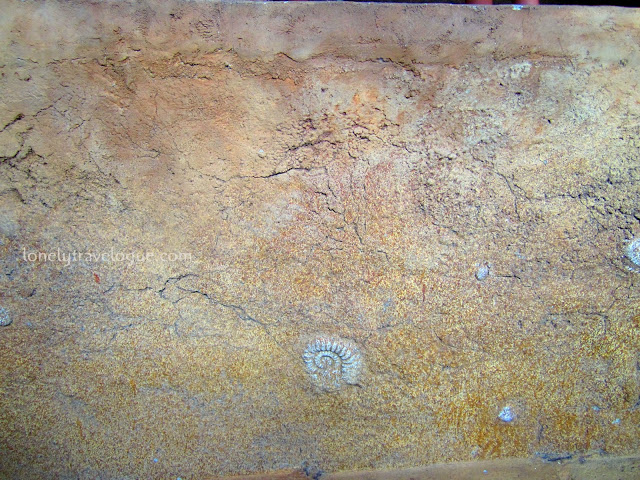 Ancient Egypt (Dark Roller Coaster Ride) I guess this is the second best of all my experience in the Universal Studios Singapore. The long queue was worth at all. Honestly, my friend told me about this already. But during the queue I had no idea what kind of roller coaster is this because I forgot about the story of my friends. Then the moment of truth happened. The twist, roll back, reverse of the tram in the dark made the experience great and unforgettable.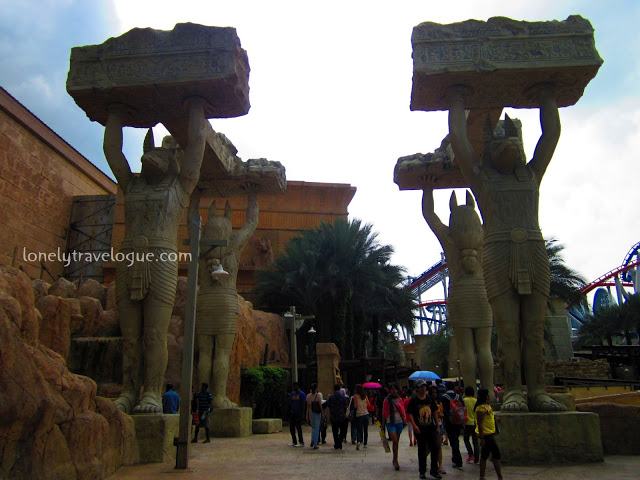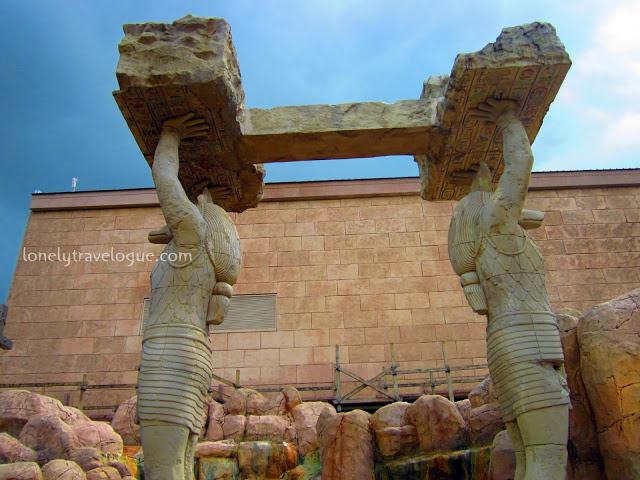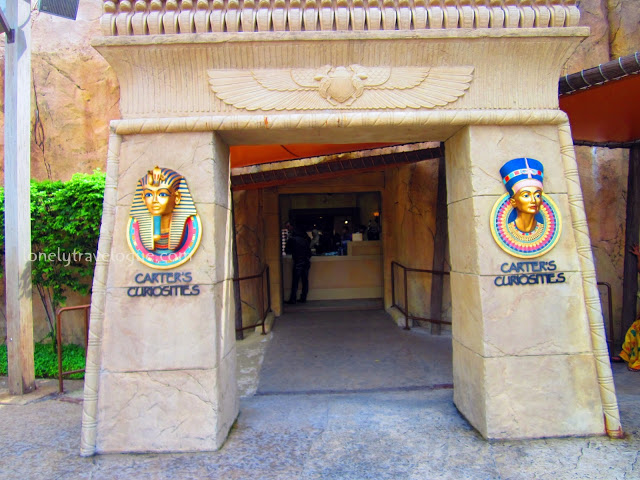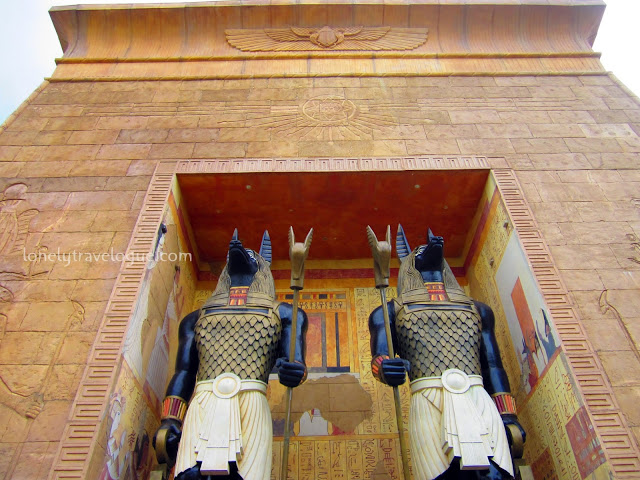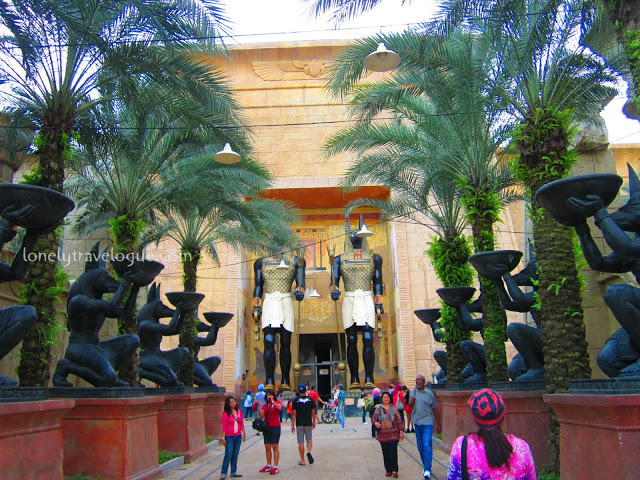 Sci-Fi City (Battlestar Galactica: Human, Battlestar Galactica: Cylon, Transformer: The Ride) If not for the effects and jaw dropping fight scene I wouldn't like Sci-Fi films thus making me cynical about the Sci-Fi City. But not after I saw the Battlestar Galactica, I was so thrilled in trying both of it. I thought it was a one ride roller coaster but later I found out that it has a two train roller coaster simultaneously running! Wow!!! The one is your regular roller coaster without inversions while the other is where your feet is suspended and has five inversions. So you better try both to judge whats the better roller coaster. For me both are good!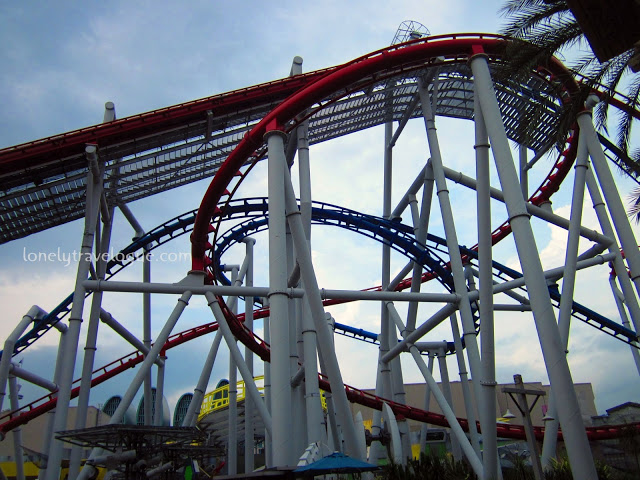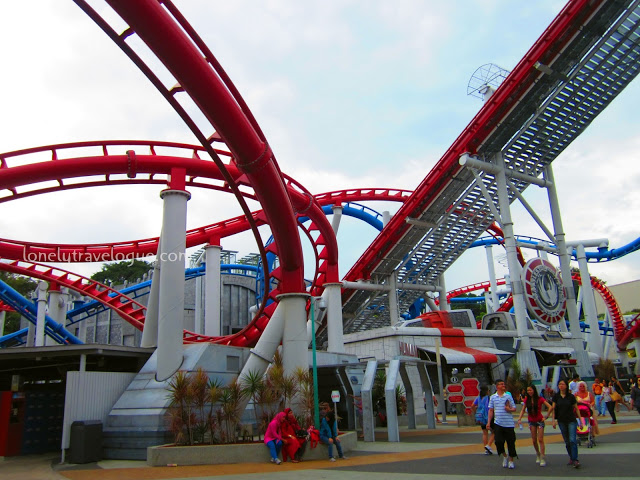 Save the best for last! There were moments that we wanted to give up on the queue because it was damn long! But thanks God we didn't give up because this one is the best 4-D ride I have ever seen in my entire life!!! Haha… The giving up moment was caused by hot temperature and tired feet but thanks to the museum like queuing area and the AVP of the so called "our mission" we were hooked and entertained at least.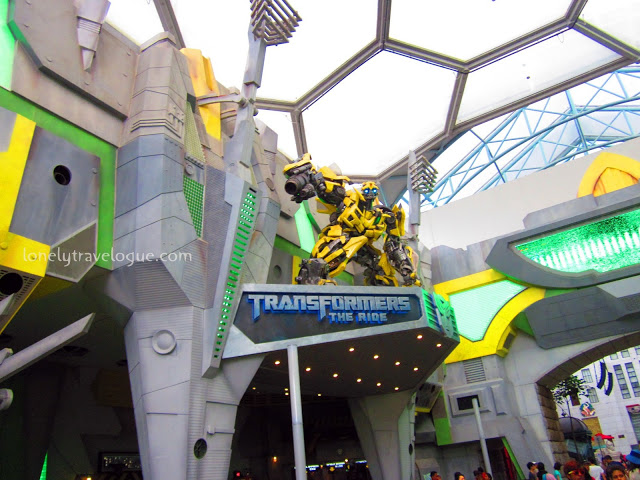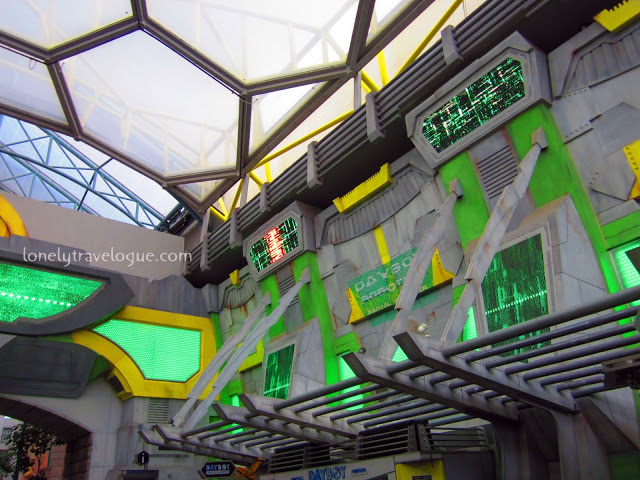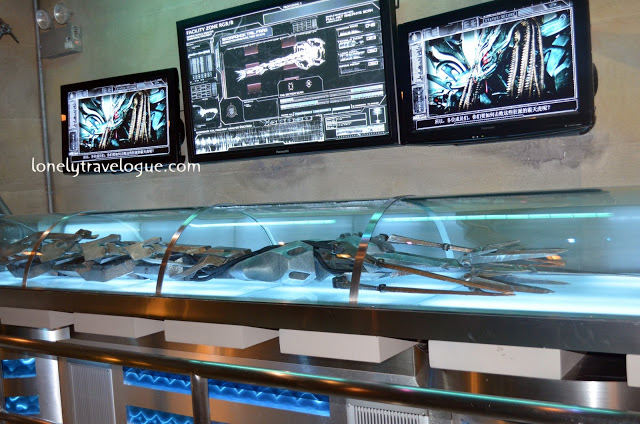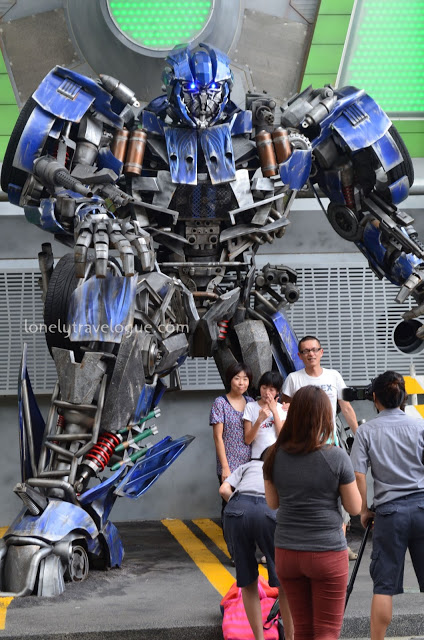 The ride was very bumpy thus made me feel dizzy at times but oh boy that was a pleasurable dizziness. The effects are world class and seem all real! The explosion and falling building debris made me feel that I am in the actual scene.  At the end it was as if Megatron was talking to us thanking us for our service.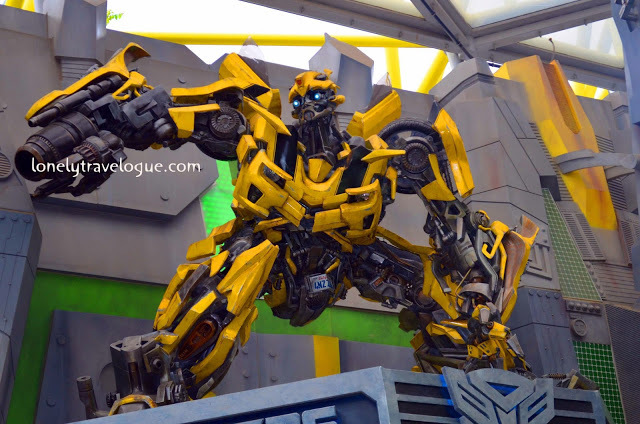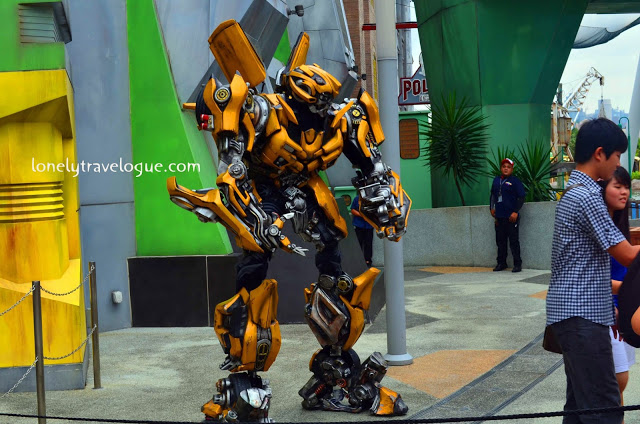 New York (Landmark) I am in New York, New York, New York!!! Do you hear the beat of that Frank Sinatra classic? Well if you do some videoke in the 90's you would probably hear that on your ear. I felt I was in New York towards the last portion of our Universal Studios Singapore tour. I was impressed by the New York Public Library Building, the World Premier Palace and the gigantic Sesame Street figure. Of course the highlight for me was the NY Public Library and buildings of post modernization era which gives me a feeling that I am in that Gang's of New York scene. Hehe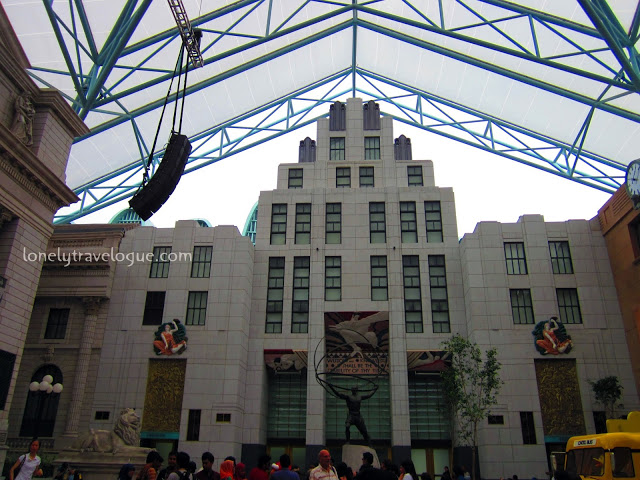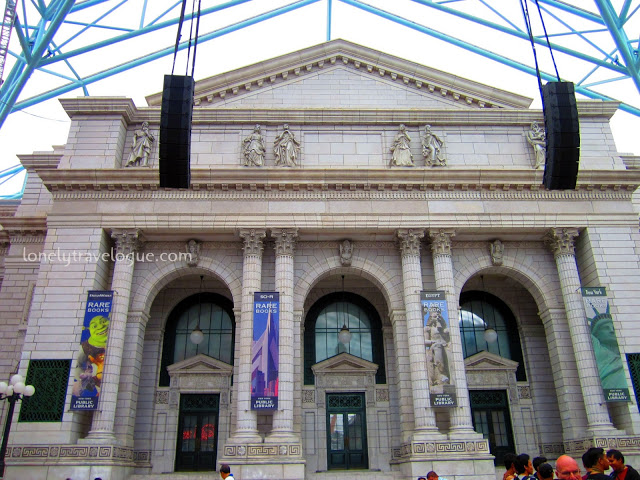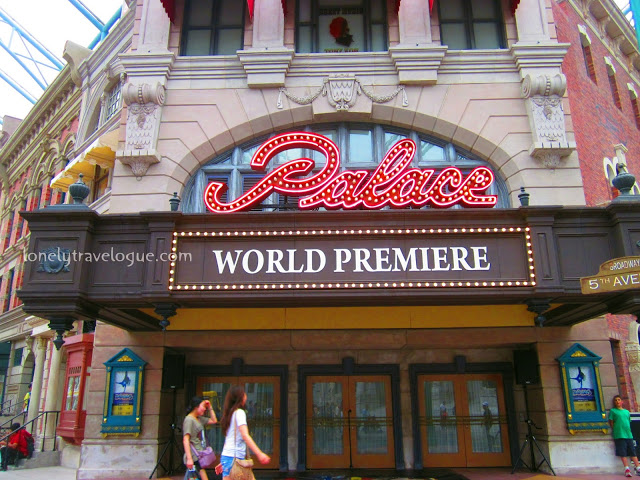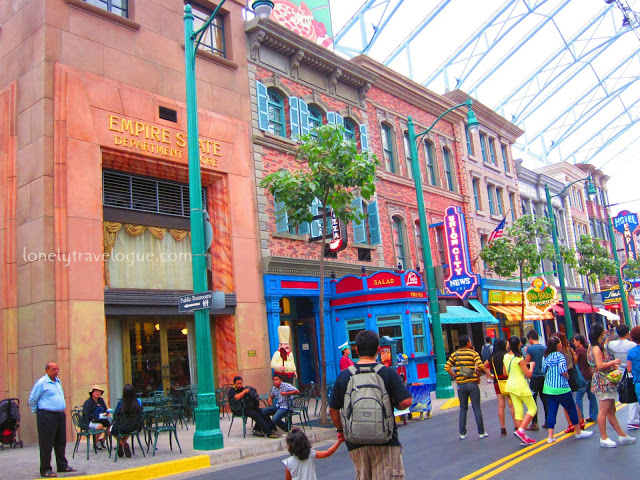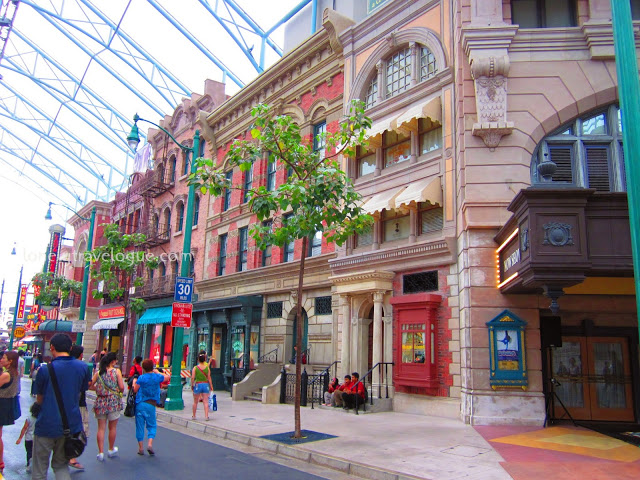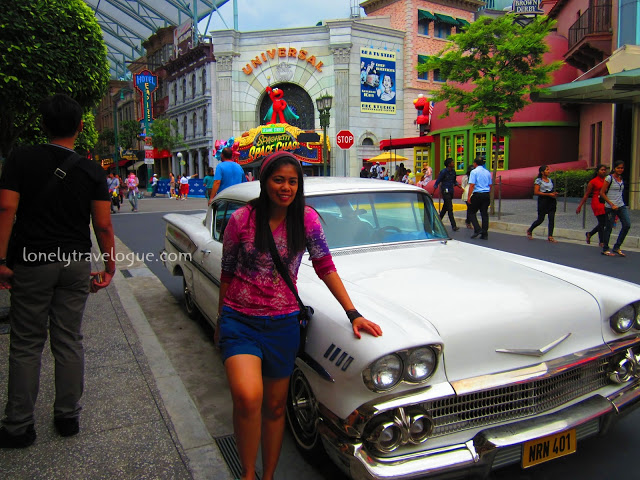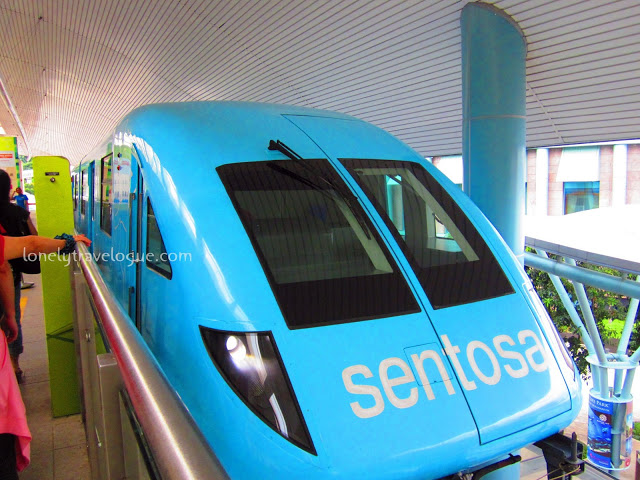 Free Tram around Sentosa Island    
I thought I was too old for an amusement park. I was wrong. Haha… I love it. My favorites were the Transformer, The Ancient Egypt and the Madagascar. Though I give some credits to the New York and Hollywood part I can't forget the thrills and hairs that the Transformer gave me. Overall I would love to comeback again in this amusement park that I though I would hate. In Universal Studios Singapore its the experience which will reward you. Cameras are for memories but the actual experience makes it all worthy.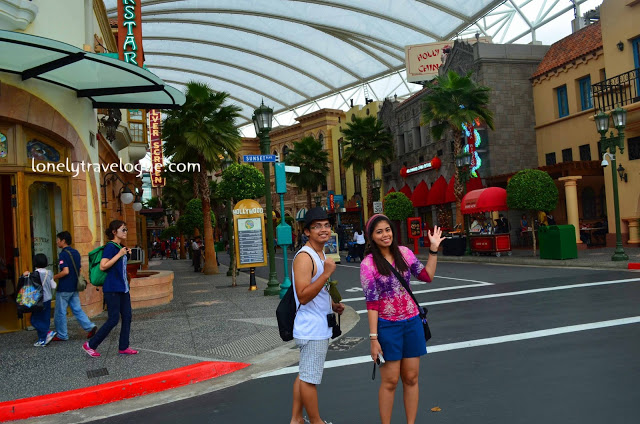 A Pictures Saying "I Enjoyed it" Goodbye for now Universal Studios Singapore. See You Soon!!! Happy Travels =) Related Post:
If this helps you or inspired you please share it in any Social Media platform or comment here if you wish to ask for more =)

This is the travel blog of Jherson Jaya – banker by profession, adventurer by passion. Everything written here were based on his experiences. The lust of seeing new places thrilled him to explore both the explored and unexplored world. Old and new architecture fanatic; lover of food, both exotic and indulgence; and founds peace in long bus and train rides – thats how he describe his way of traveling. Follow his adventure by liking his Facebook Page LonelyTravelogue and following him on Twitter and Instagram.