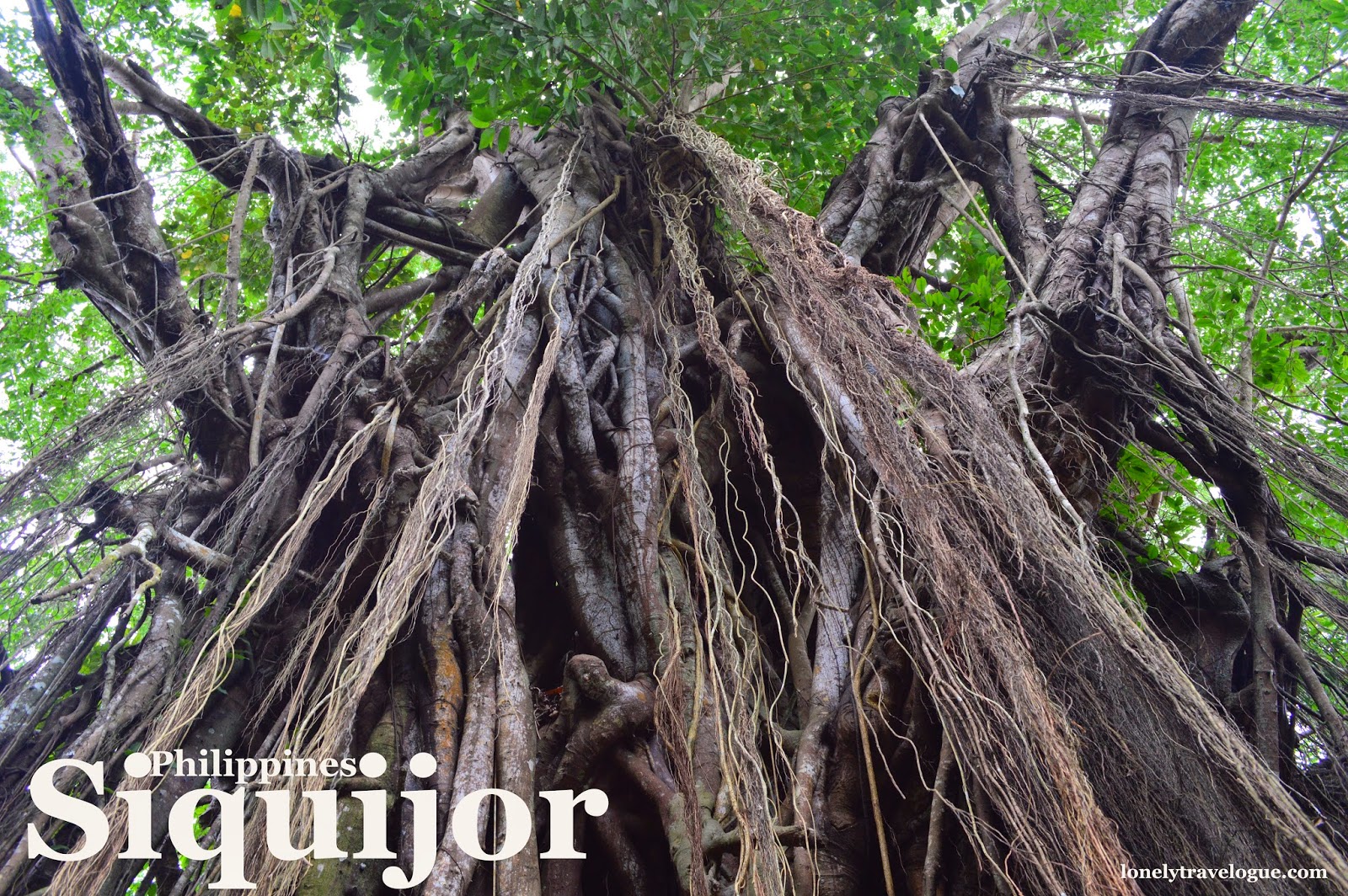 My boat ticket flew away when I was about to show it to the crew. I stared at it mesmerized by the fresh air of Dumaguete City – so far my favorite city in the Visayas. Cool breeze courtesy of the dark clouds threatened my summer escapades in Siquijor the island of fire. But I was determined to make an everlasting moment into this mystic island.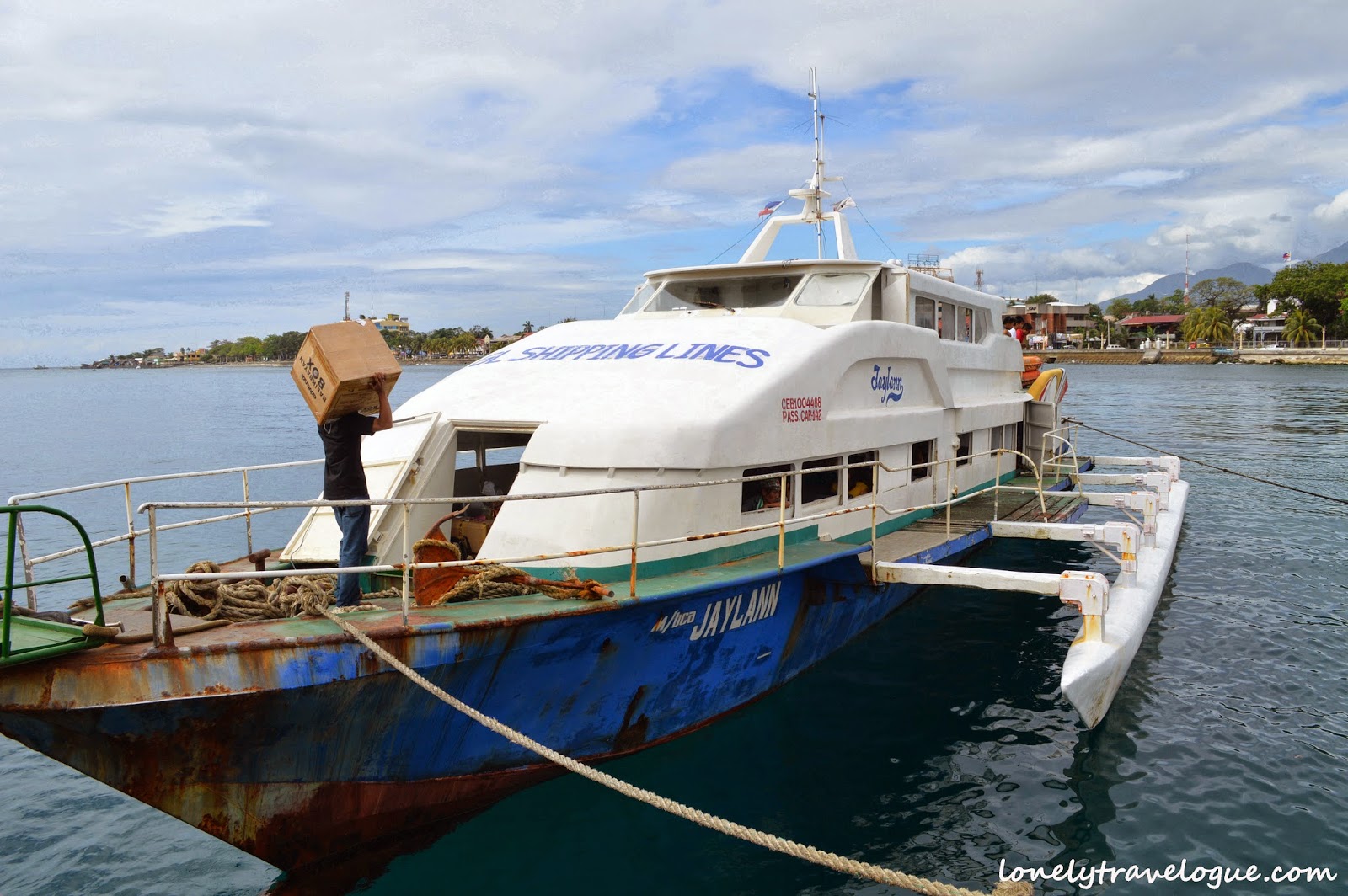 Sooner
the roar of the engine pulled away the metal-wooden boat. Raindrops met the
lens of my camera but I was hopeful that the angels of the sky would stop the
clouds from crying out loud. It did stop in the middle of the ocean. I was
looking afar thinking of my 26 years of existence in the face of this planet.
This birthday trip of mine is monumental for me because I am not use to
celebrating birthday after my 7th year.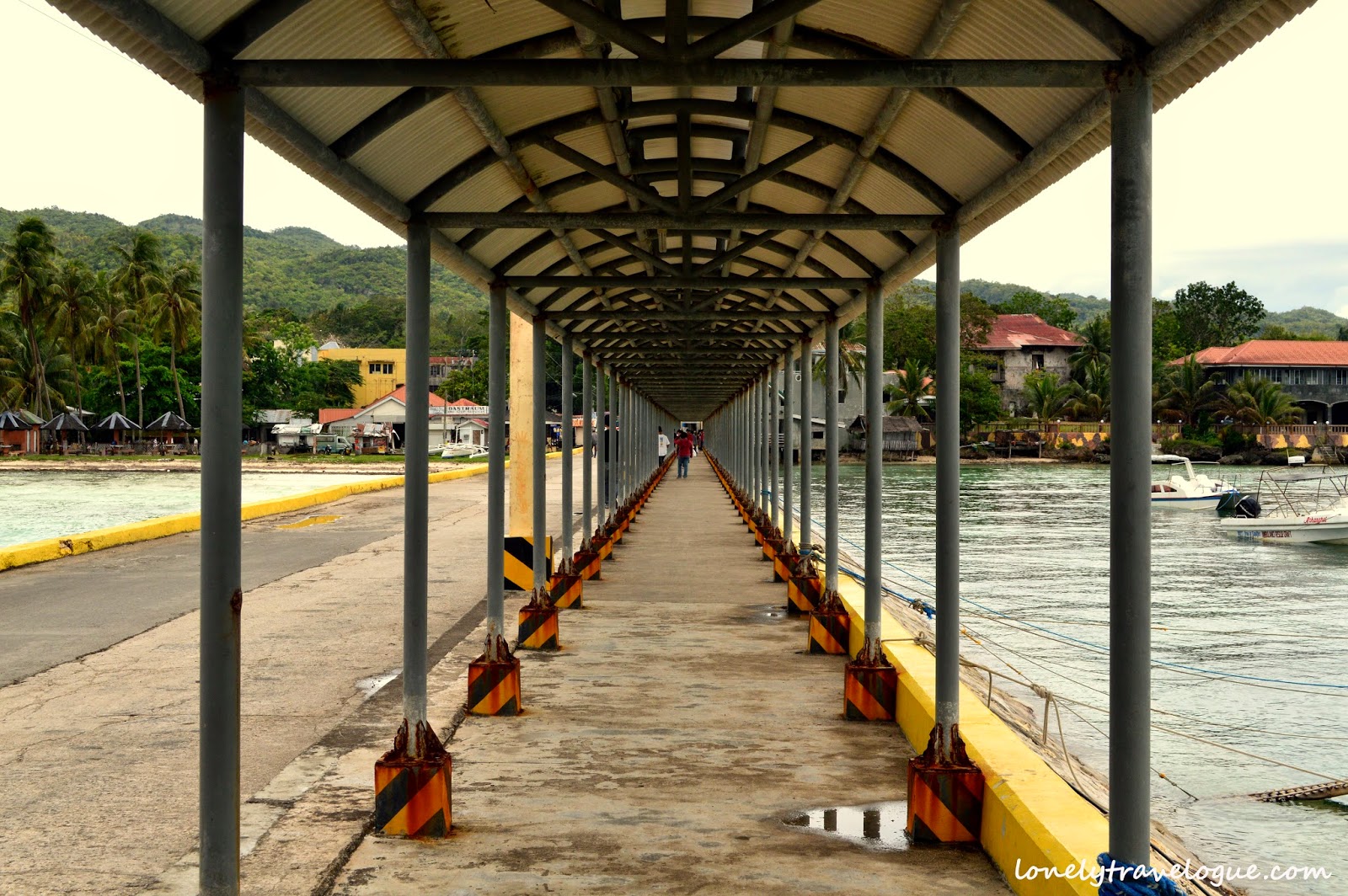 The
uproar of the heavens conceded to my prayers to the angels of the sky. But I am
not convinced. The sky was still dark, cool breeze that promises a lonesome
day, the might of the sun did not welcomed me, I was a little sad of the timing
of the season. Its March my birthday summer month and the sun was shy. Thanks
to the climate change. I
hailed a motorcycle going south to End of the World and the big guy was
charging me Php100. Google Map told me that it's just 12 kilometers from downtown.
So I turned his overpriced living and walk further to the city.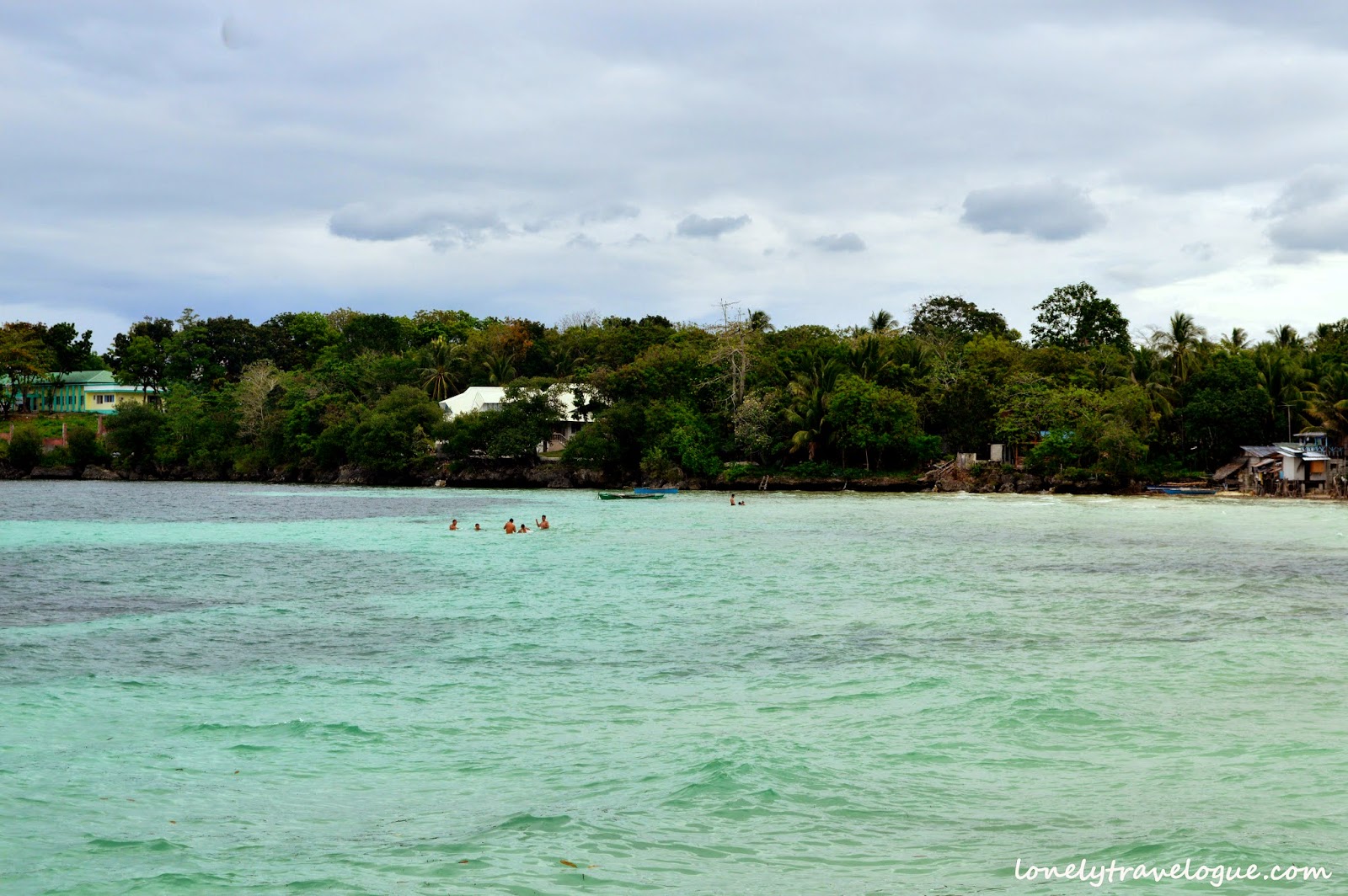 I
saw the famous church of Siquijor and my hand had an automatic pulse to take a
shot of it. St. Francis de Assisi Church is one of a kind. It has a distinct
stone wall made of corals that makes it unique among other old churches in the Philippines.
The 17th Century church is not as grandiose like the ones in Cebu
and Bohol but it has its own aura that makes it a must stop in Siquijor.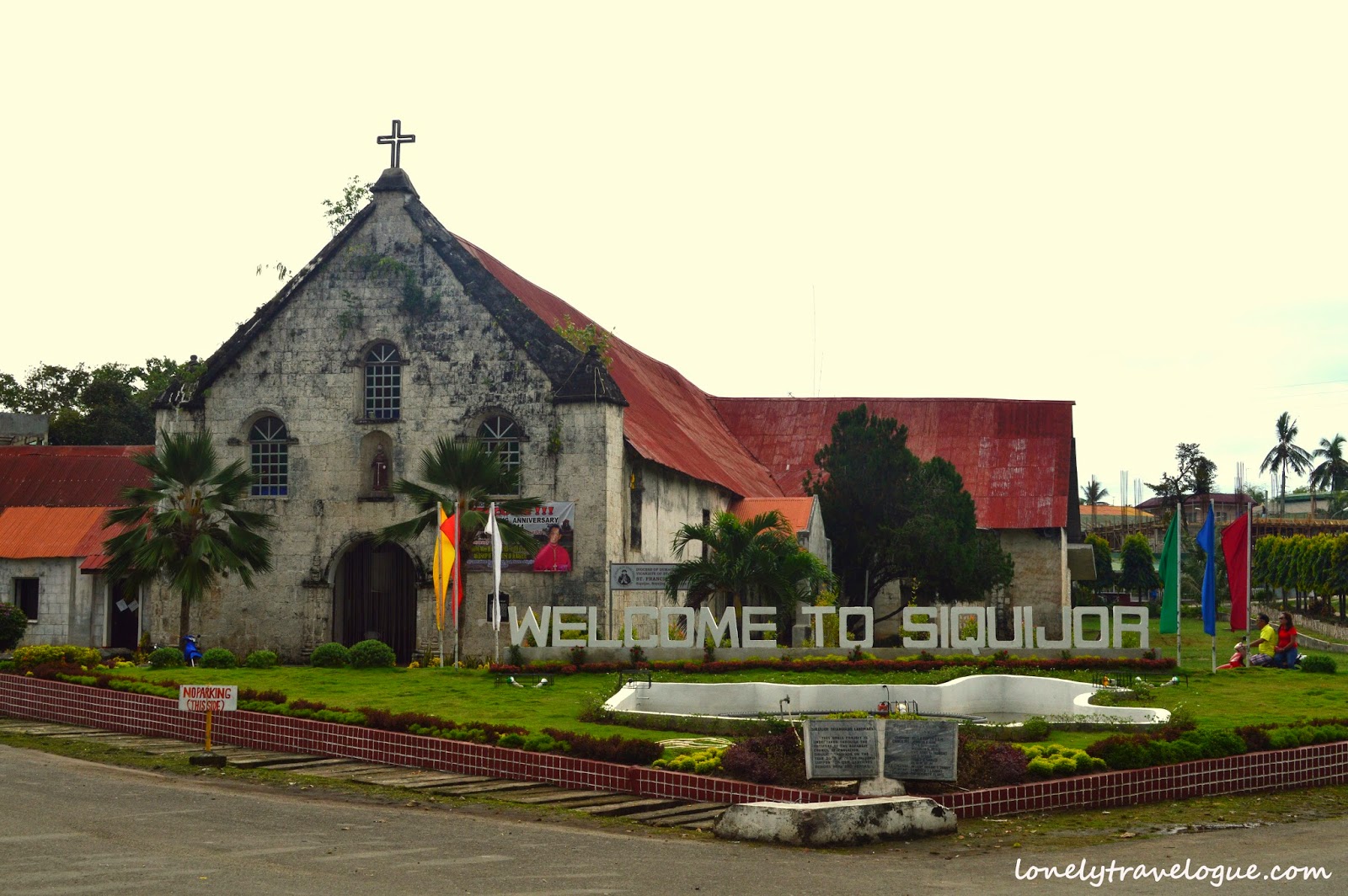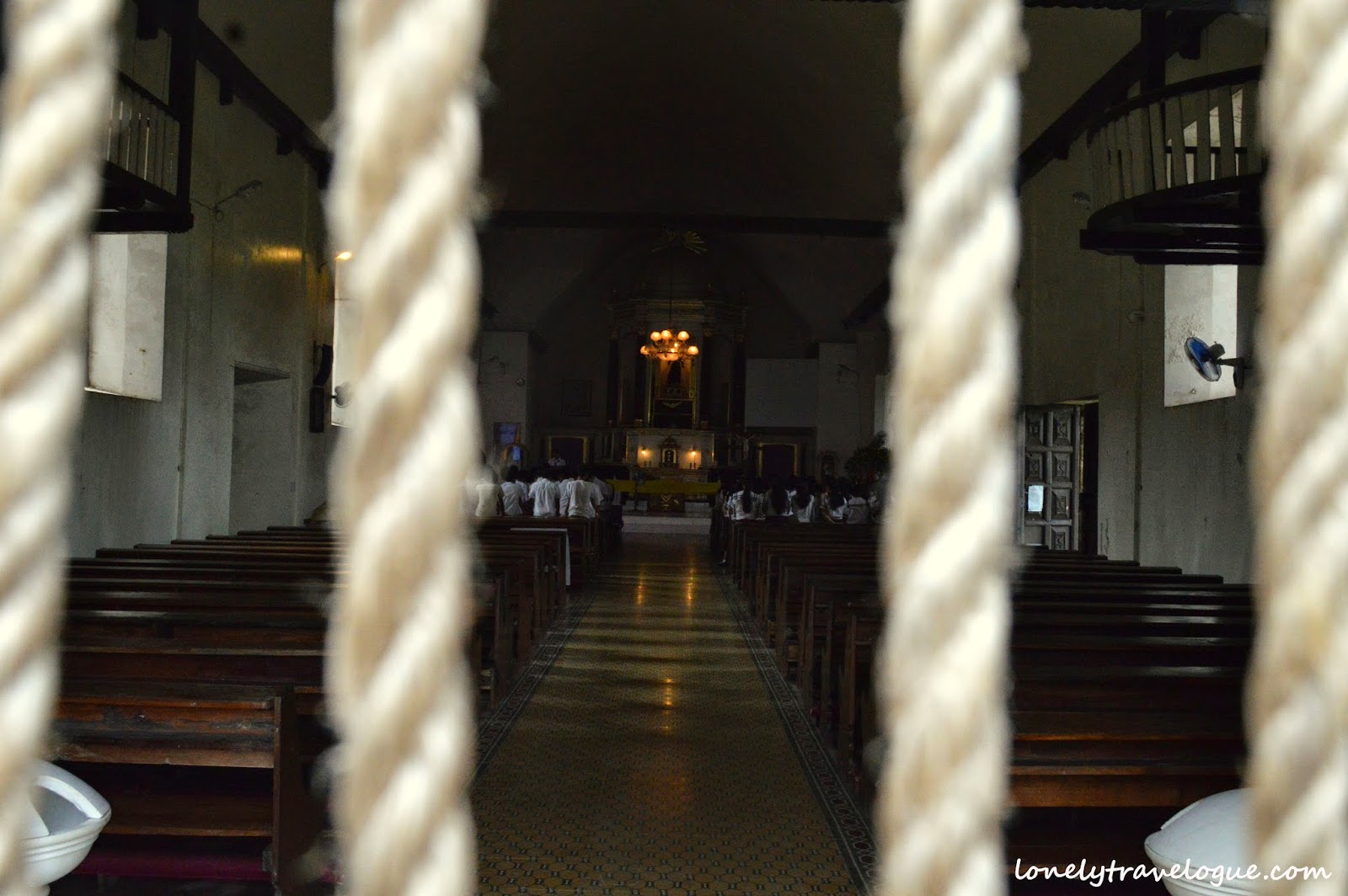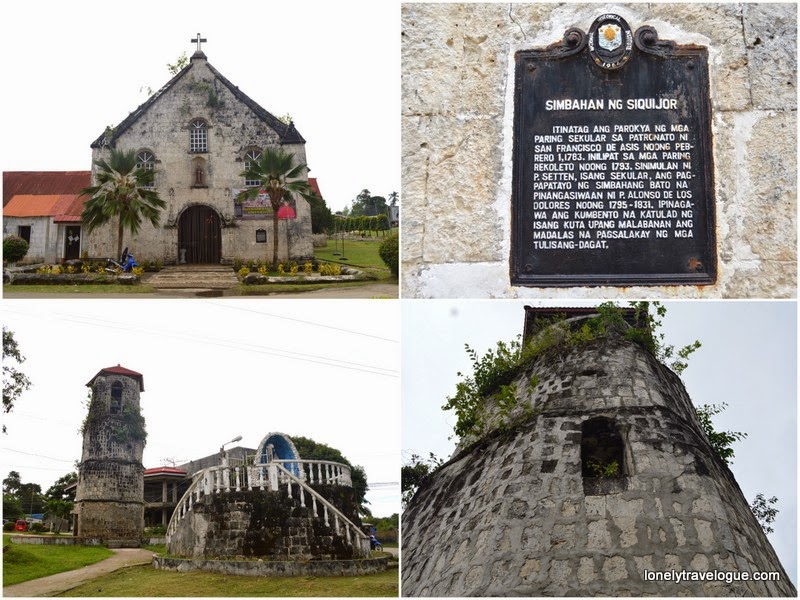 I
called ate Lorna of End of the World and she suggested that I walk down to the
market and catch a tricycle going to San Juan. I didn't find it hard to locate
the station. So for Php18 I arrived in ate Lorna's backpackers place in just 20
minutes. Not bad as compared to the butt numbing motorcycle ride that charges
Php100.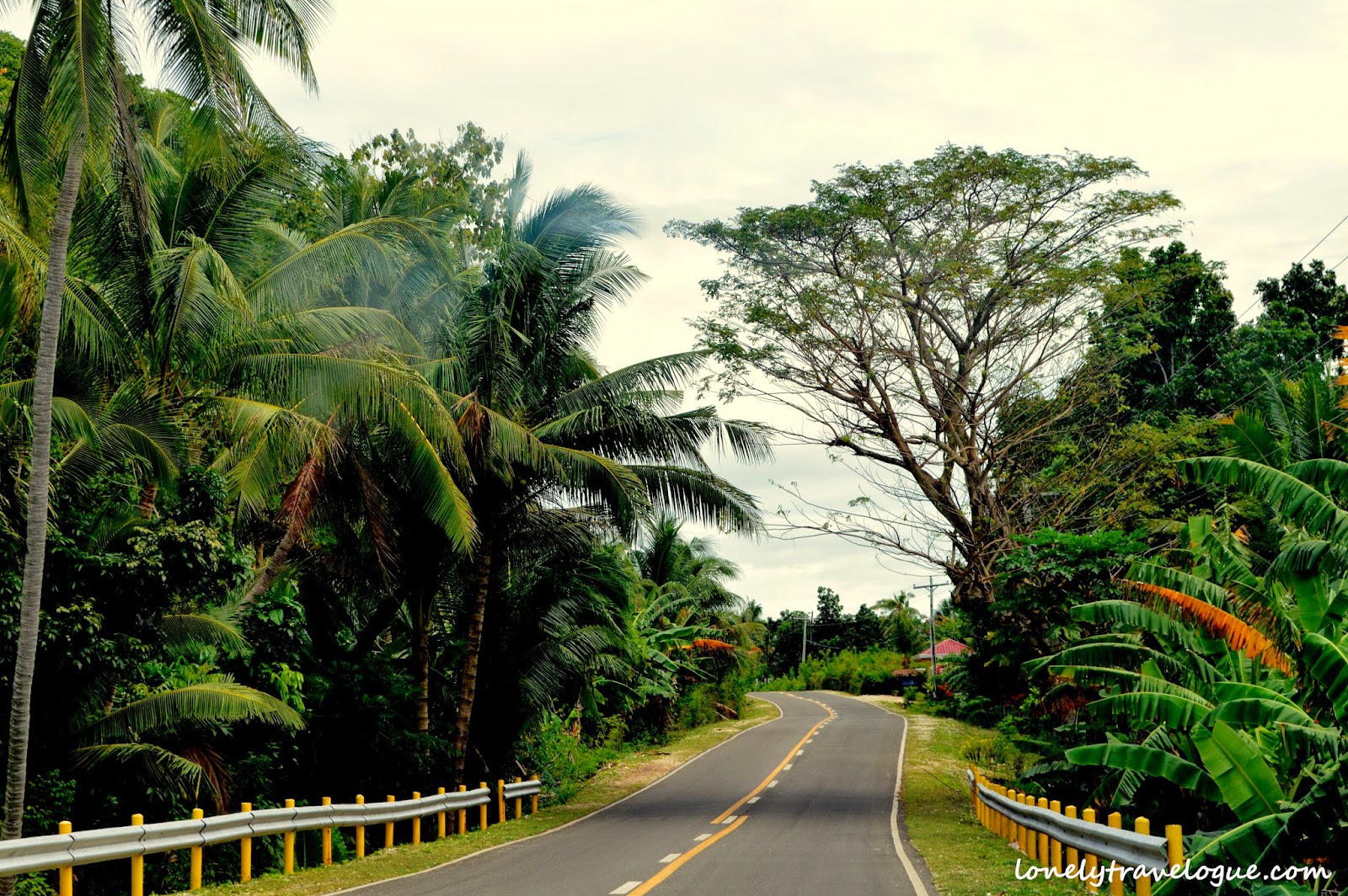 Before
my arrival I already arrange with ate Lorna my tour in Siquijor. I just planned
to do a day tour because I have limited time as I also wanted to hop in the
southern towns of Cebu. Ate Lorna recommended her brother-in-law who has a
tricycle. She told me to pay Php800 for the whole day tour. Almost every
tricycle and motorcycle in Siquijor offers tours so it won't be hard to look
for transportation. The challenge is the price.
Depending on your haggling skills, you can get a tricycle, good for 3-4
persons for Php800 from Php1000 while a single motorcycle will charge you
Php1,500. Ironic right? Considering safety, comfort, price and recommendation
of ate Lorna I chose to take the tricycle for my day tour. When
I arrived at End of the World which I found very "budgeted" I you know what I
mean. I met ate Lorna and her husband. I
have a separate entry for End of the World. I immediately told her that I
want to start my tour while the tears of the cloud is still intact and not yet
showering the fields of masses.
Technically
I did a half day tour because I started at around 1pm. We started in San Juan
where I had my lunch with my driver/tour guide. We went to Capilay Spring Park in the center of the town.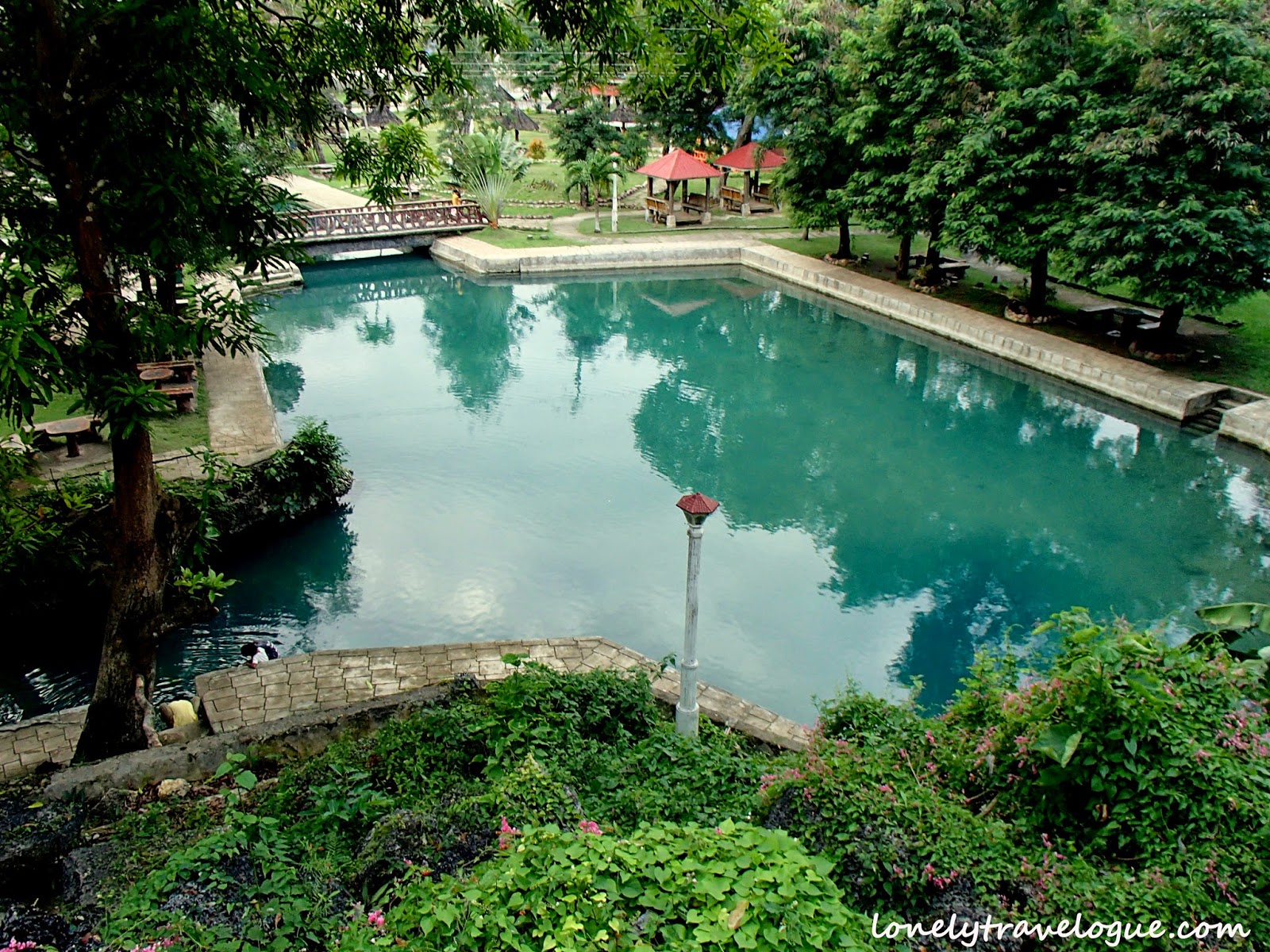 It
is a natural spring that was converted into a swimming pool. At the time of
visit there were no people available but this park is usually filled with
locals who wants an escape to the hot weather.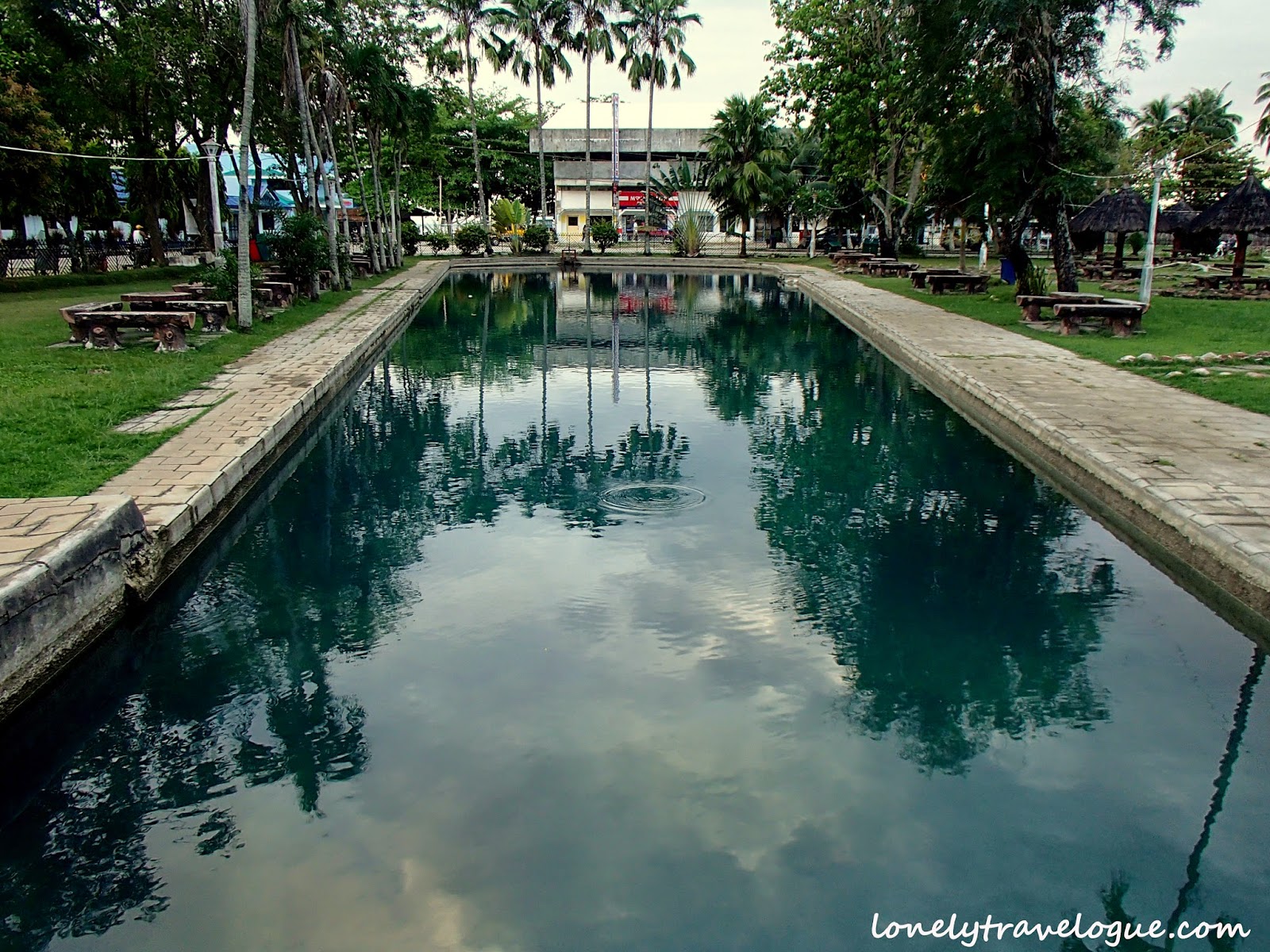 At
the side of the main road we passed by the 400 years old Giant Balete Tree which is believed to be enchanted. The peculiar
look of the tree with roots and stems that could number to hundreds to a
thousand makes it a mystic site for non-locals. But this natural source of
water for the locals also gives pampering fish massage to its enthusiasts.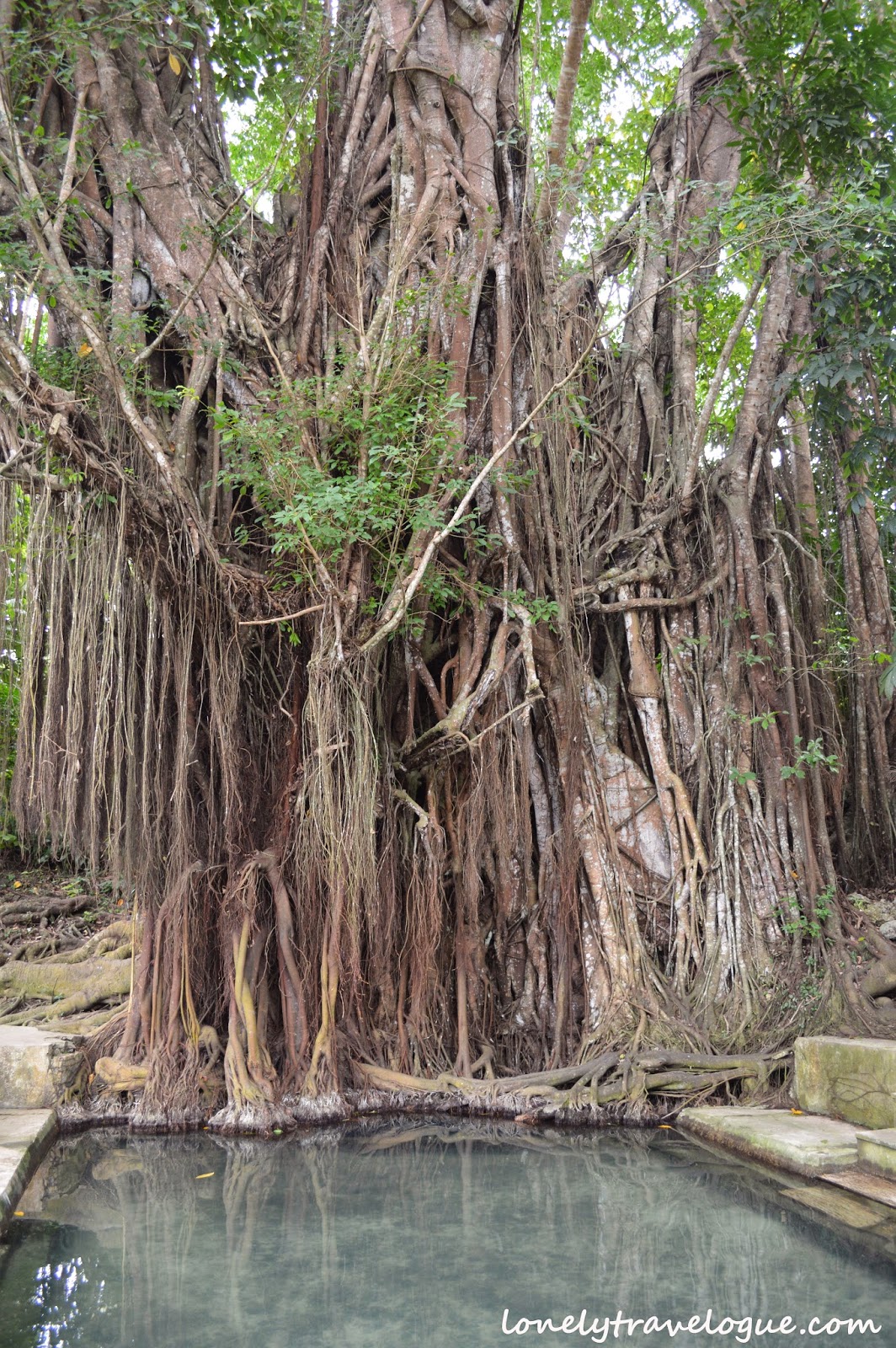 The
cloud was still dark and thunder was trying to blow me away. But I just cannot
be blown away in front of San Isidro
Labrador Church. This 18th Century Church is made of coral
stones and the best part of it is its flooring made not of stone but of hard
wood. Unlike St. Francis de Assisi Church in Siquijor, this one is spacious and
could accommodate more devotees.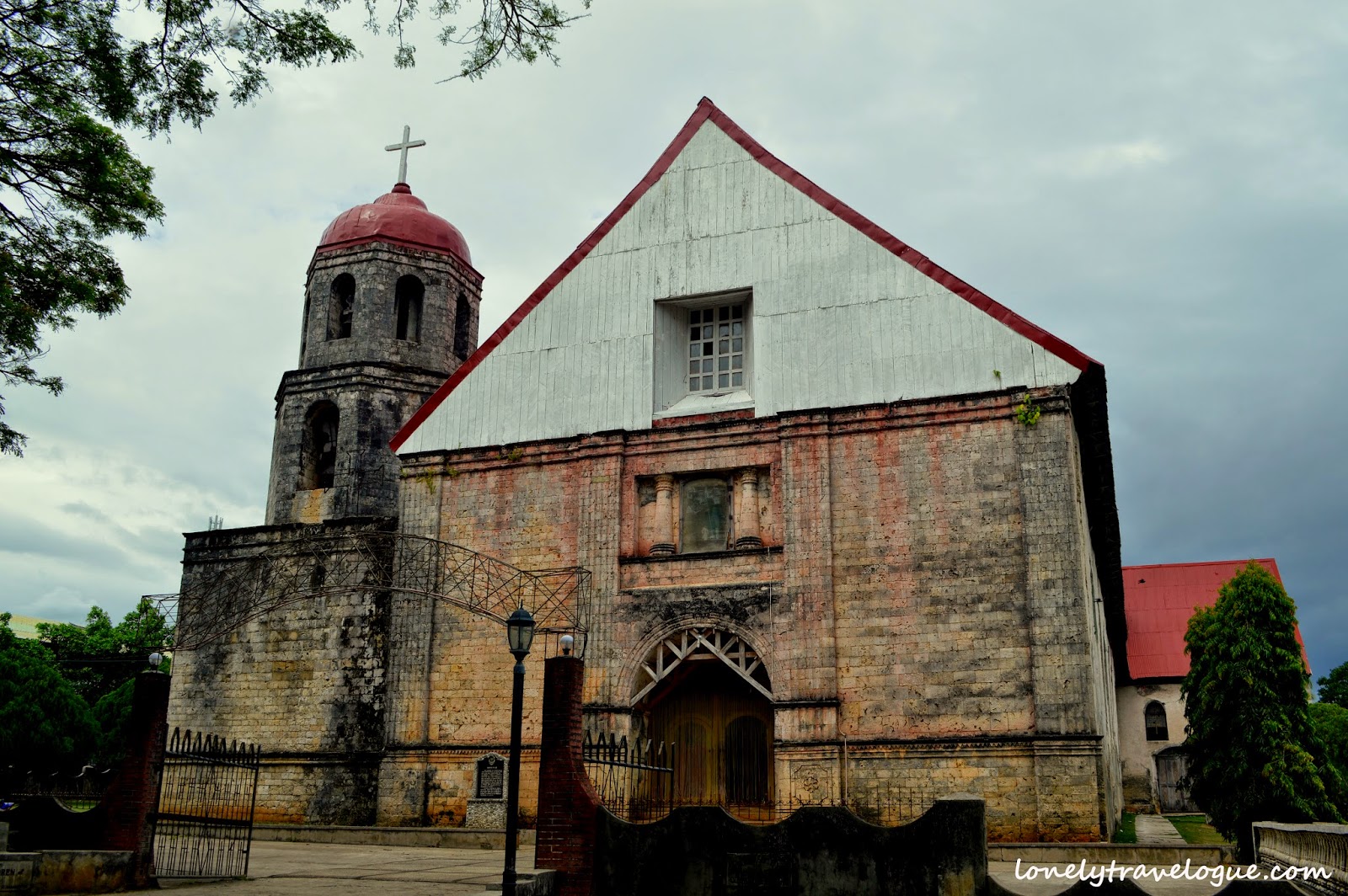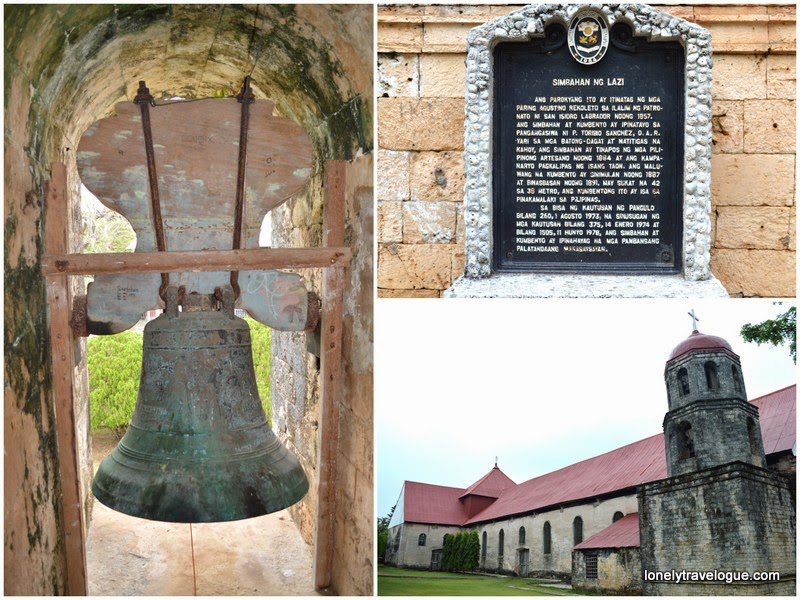 There
was no one inside the church except me and some birds nesting on the windows. I
had the freedom to go up to the bell tower, no one to ask permission too. I
went up and delight myself in the choir stall. But I am afraid the place is no
longer of use evident by dilapidated flooring. My purpose then was the bell
tower found on the east side of San Isidro Labrador Church. From the bell tower
the large vivid green patio of the church can be seen. I can't help to admire
how rich and beautiful house of worships because of this kind of scenery.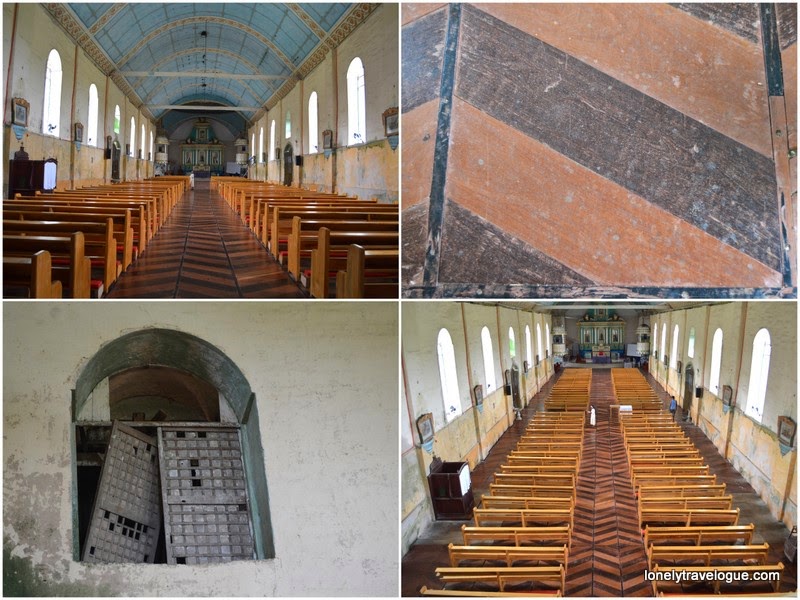 In
front of the San Isidro Labrador Churchis
the Lazi Convent that is now I
believe converted into an elementary or high school. While I was approaching
the entrance of the convent, rain started to fall. If I were just alone and
without my camera I would have soaked my body to the rain and continue to
stroll around. I run to my tricycle and shelter my camera and proceed to our
next stop: Cambugahay Falls.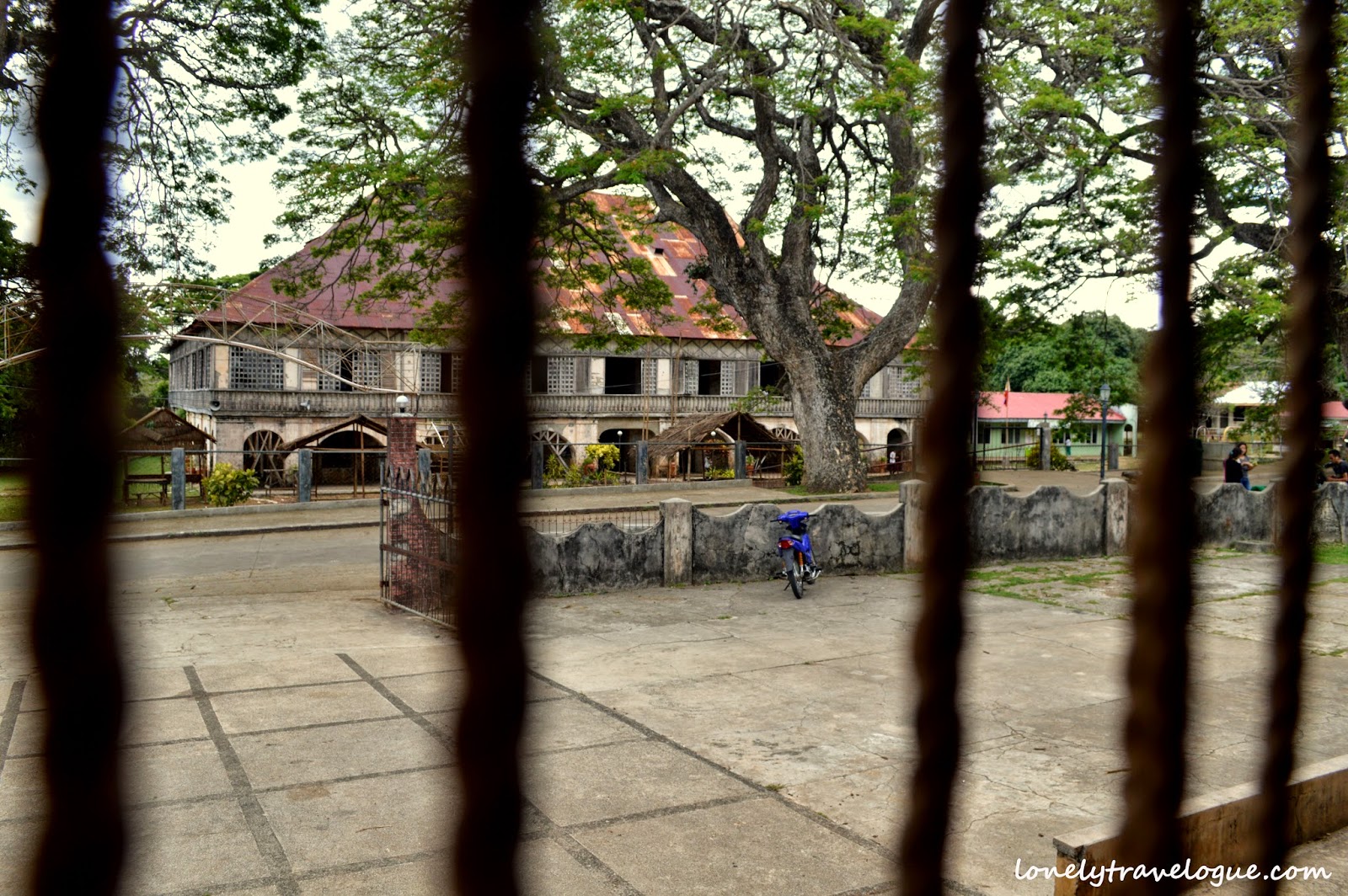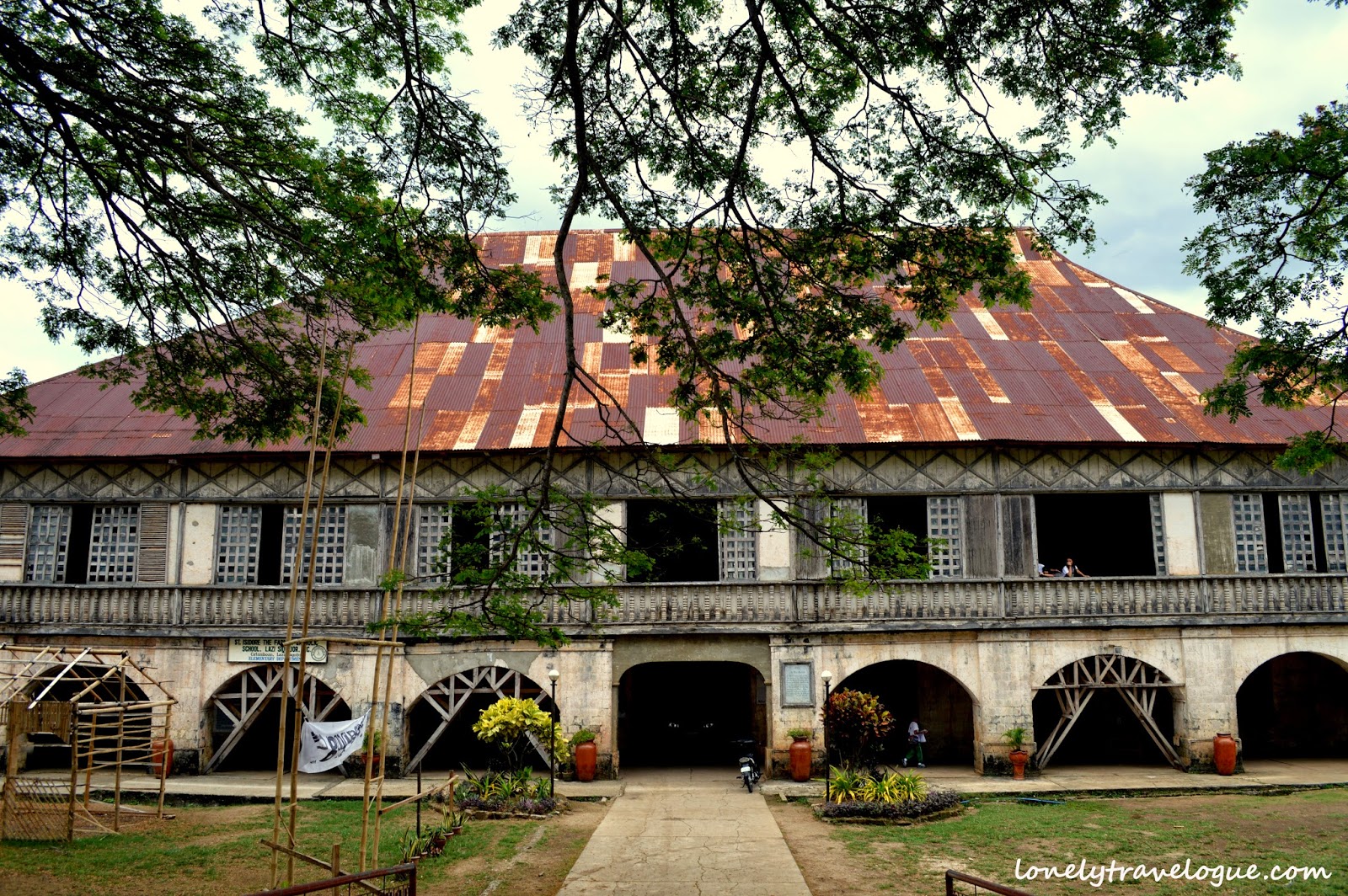 Luckily
I bought a waterproof camera bag the night before my trip. I went down the
tricycle not minding the rain touching my body. Before I triumph the slippery stairs
and trail down to the water falls the rain suddenly stopped as if pitied my
plea while on the road.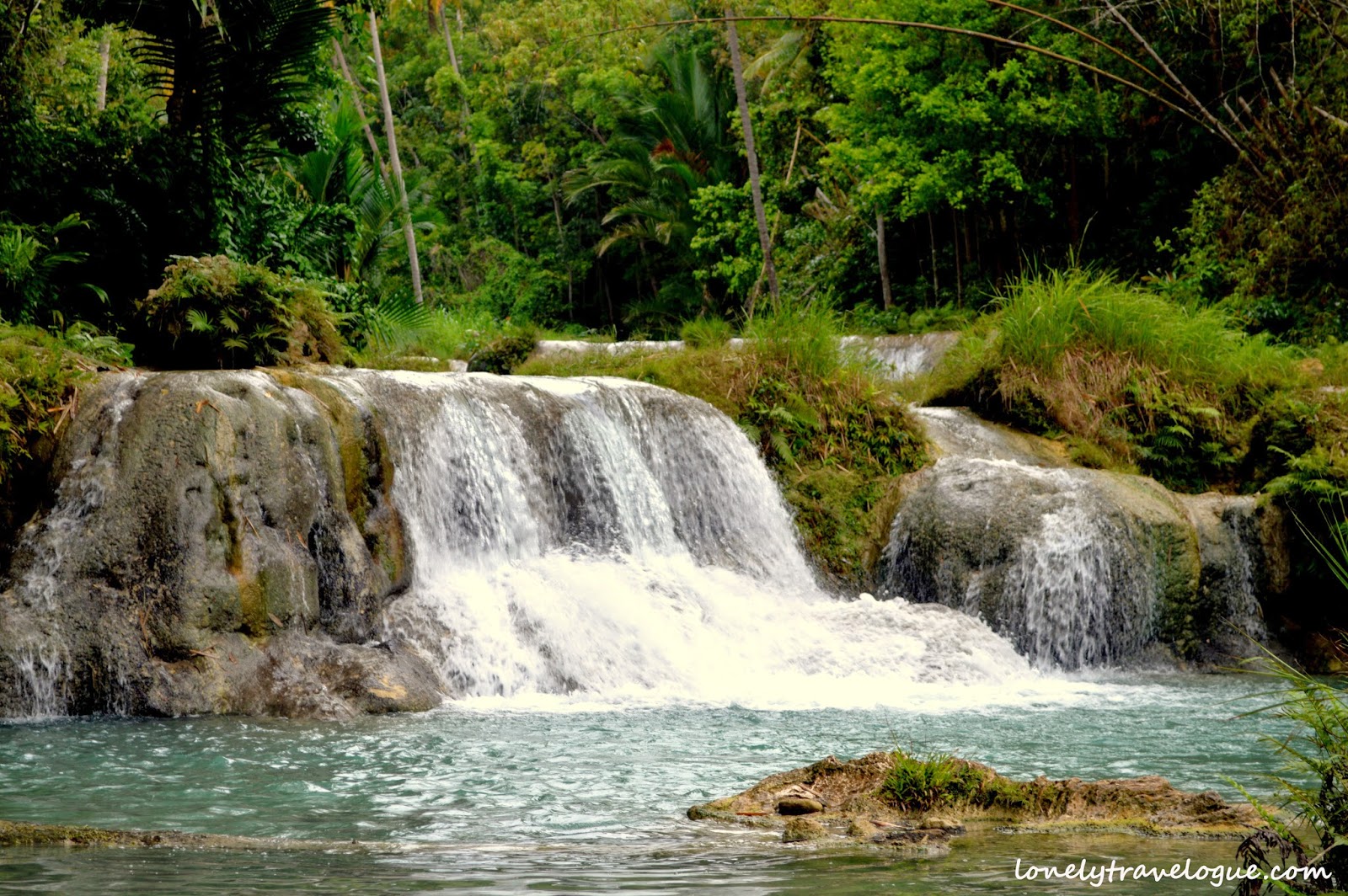 The
birthday boy was amazed by the gushing of the water from layer 1, 2 and 3. As
always, I loved it. The sound is like a therapy to my ear hearing the everyday
madness of the metro. I took pictures, a lot of it. I braved myself to the shallow
parts down to the deep area. I got three cameras. On my neck was my heavy Nikon
companion, on my right hand was the underground cam for the underground selfie
and lastly my smart phone for instant instagraming.
One by one I used it. Vain though one of it got soaked (my smart phone) and the
other, the battery was drained. Circumstances played me a favor; I was left
with one camera – the underground camera I borrowed from Paula.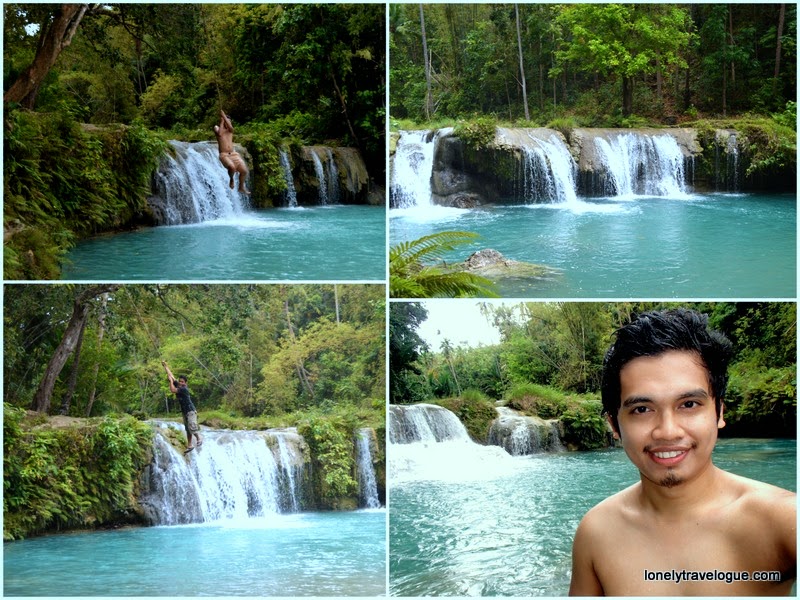 Cambugahay Falls has blue cold water in all of its
3 layers. Each layer is easily accessible by all ages and can also be dip in. My
favorite though was the first layer where you can jump like Tarzan in a not so
deep part of the falls. First, I was afraid because I thought it was deep. I
asked the caretaker to assist me when I get drowned. I was praying while reaching
the vine. I build my momentum for 3 seconds then I released my feet on the
ground and give in to the power of Newton's science. I did not close my eyes. I
was high enough of the usual height. I closed my eyes when I released the vine
only to stumble on chest deep water. Joke time! I jokingly shouted the caretaker
"Kuya ang babaw pala!" I did it 100
times until I got a good shot which I really didn't had because the guide
cannot get the right timing while I was jumping with the vine.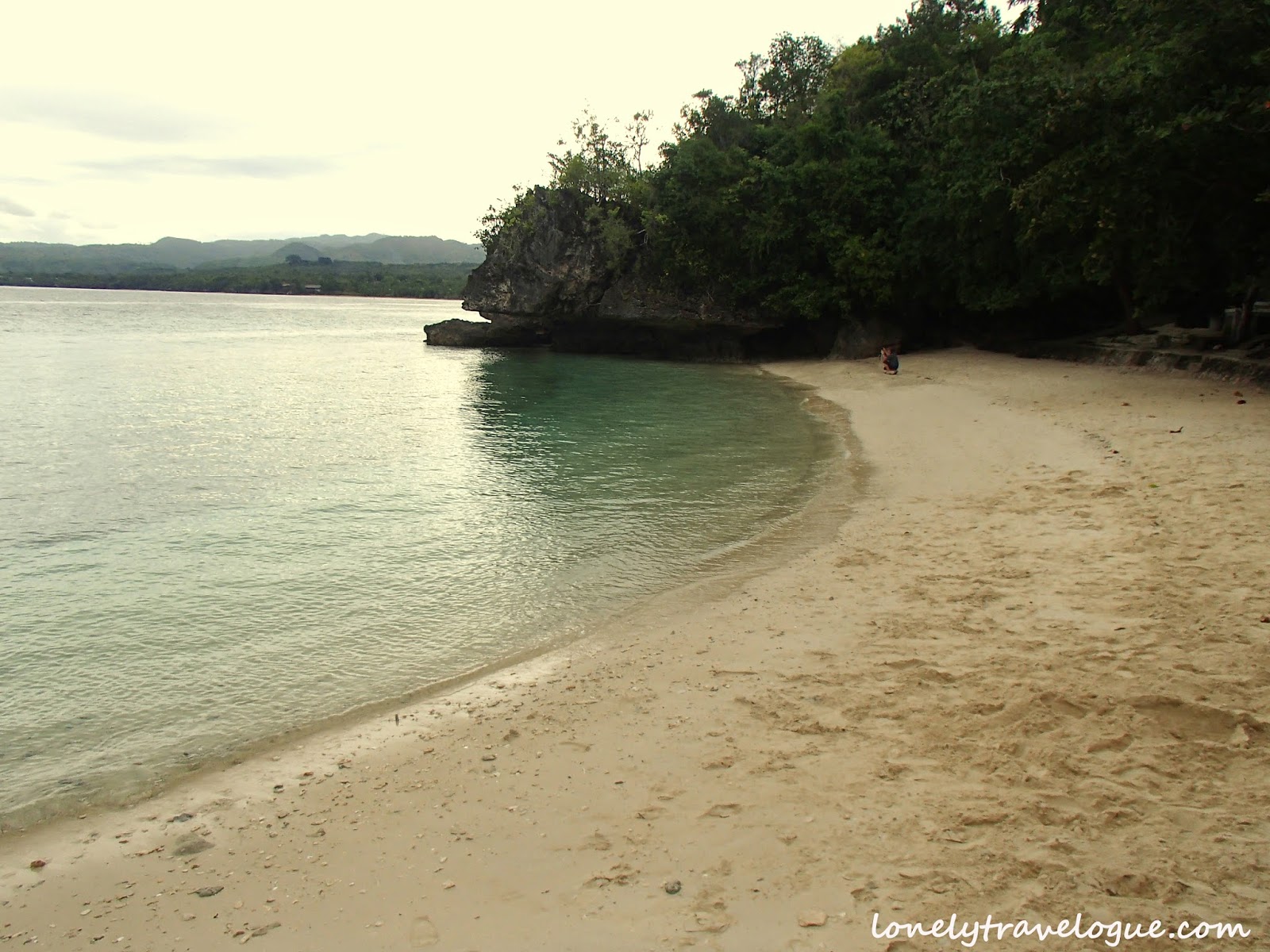 Though
the rain has stopped, the heavens did not give me a fairly good weather for
beachin. Even though, I push through with Salagdoong
Beach in Maria. Tucked in a cove with fine white sand Salagdoong is your
perfect beach experience in Siquijor.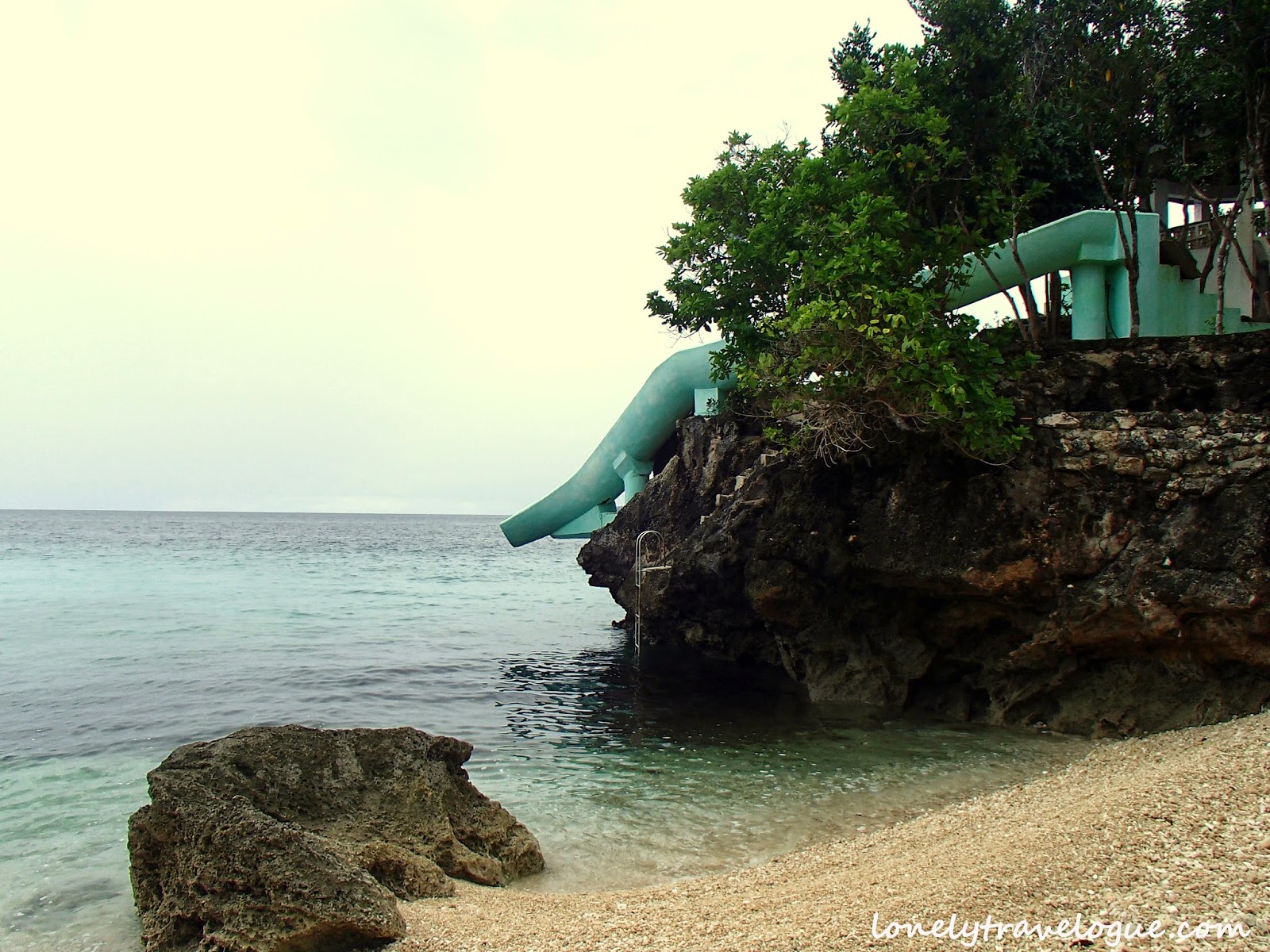 I
took of my shirt and dipped in the bluish water. I settled on the cave like
area in the east side and found shelter on the stones with the aqua marine
smell. I swam myself to the shallow down to the deep parts. There is a slide to
the open sea but that did not entice me for an unknown reason. Maybe next time,
I'll try to slid and push my limits there. Buy my Salagdoong moment didn't permit
me.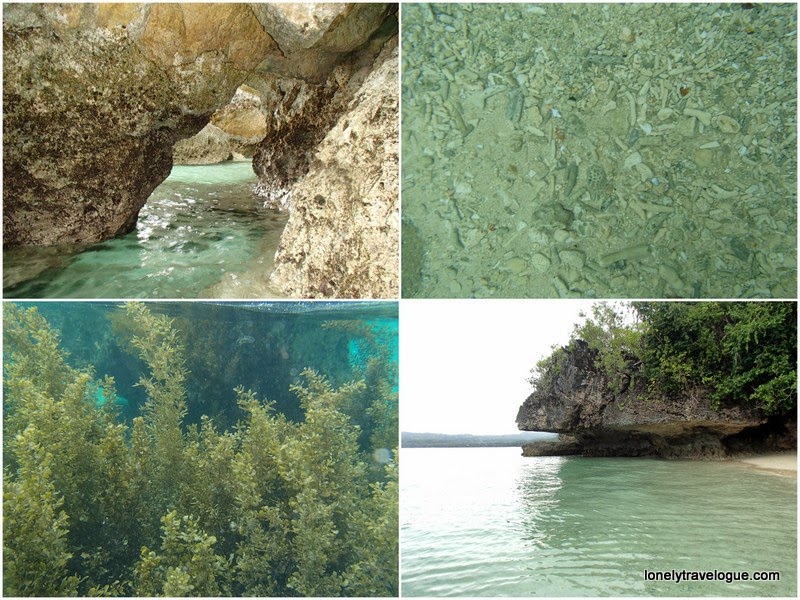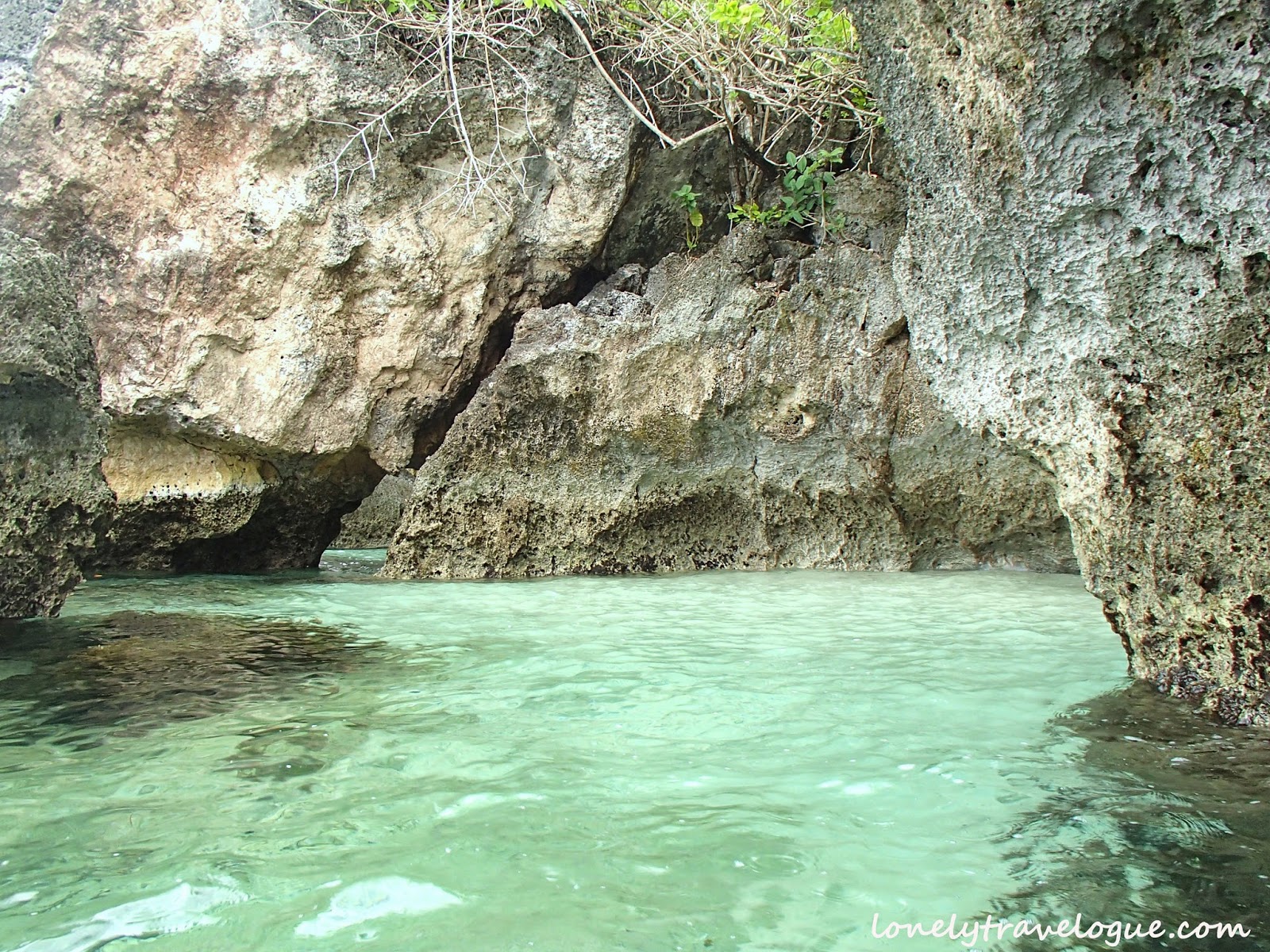 Friends,
family and lovers can camp and stay in Salagdoong Beach. These are the rates of
the resort: Standard Room (Twin Sharing 2 Single Bed for 2pax) – Php900 Superior Room (Double Sized Bed w/ Veranda for 2pax) – Php1300 Deluxe (One Queen Size Bed for 3pax) – Php1400 Superior Deluxe (One King Sized Bed w/ Single Bed for 3pax) – Php1600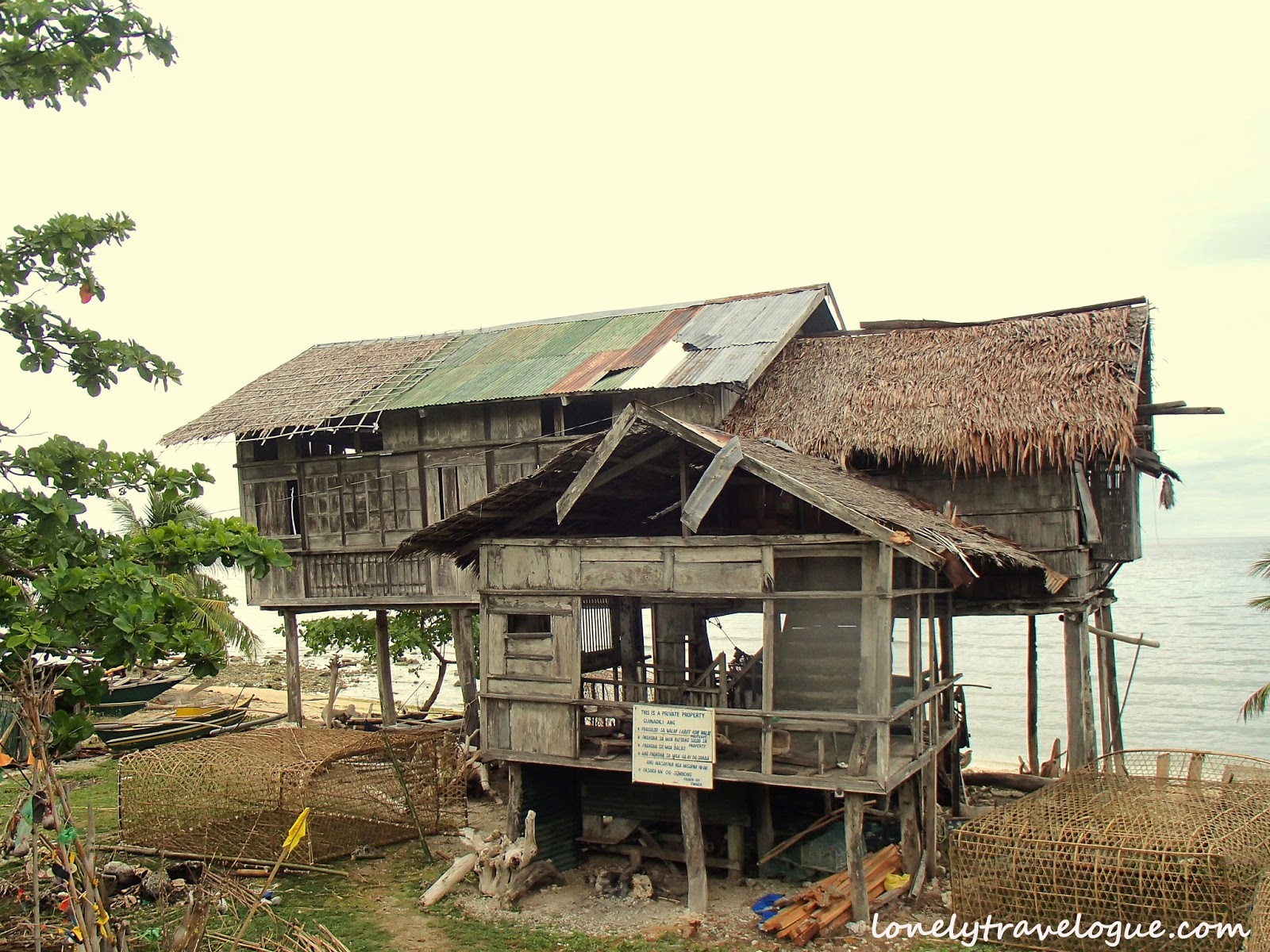 Our next
stop was an old house – not just an old house but the Oldest Old House in
Siquijor. According to the locals Cang-Isok
House is standing for more than 100 years already. I was a little bit sad
and disappointed when I saw the state of the house. Made of native wood such as
Molave, the house is abandoned and there was no one to ask for more details
about the house.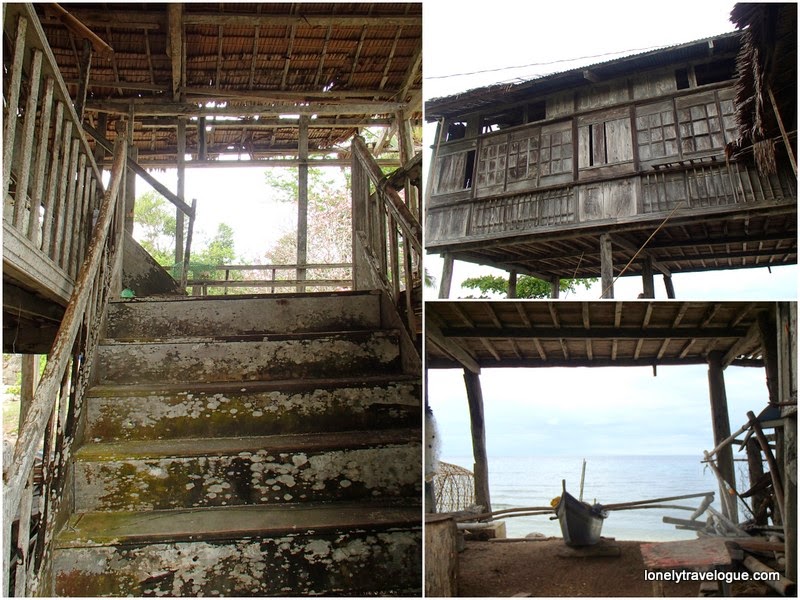 There is a marker saying that going inside/upstairs Cang-Isok House is dangerous. It is really dangerous. I could just imagine how glorious the house is during its heydays. I hope the house will be restored and for sure this will be another popular destination in the island of Siquijor.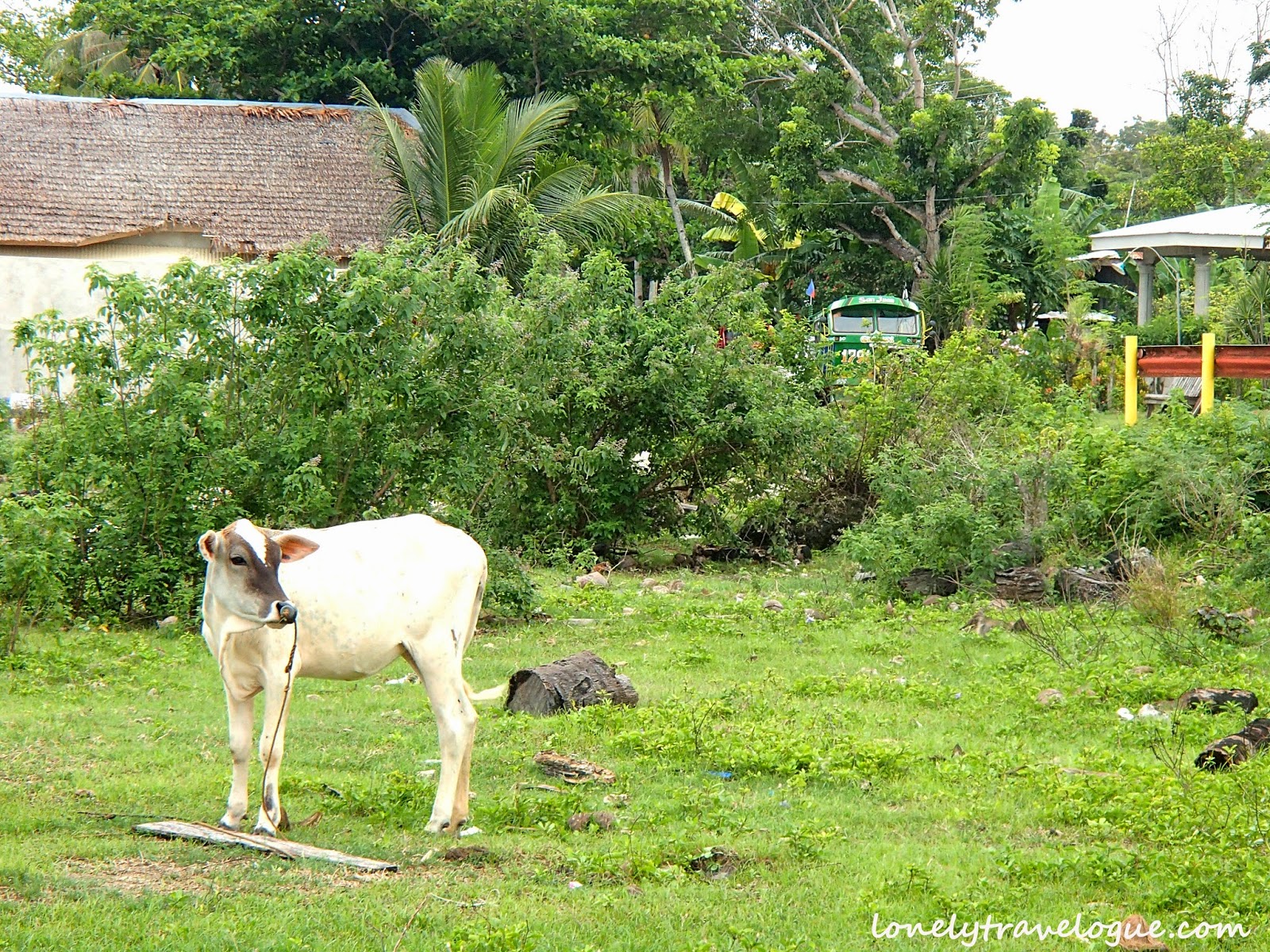 The sun
blocked by dark clouds was beginning to set. I was a little tired and wanted to
kiss my bed. But the scenery stopped me. I asked the driver to park the tricycle
while I feel the mangroves in white sand. Tulapos
Marine Sanctuary in Enrique Villanueva was an accidental discovery! The driver/tour
guide didn't know that either.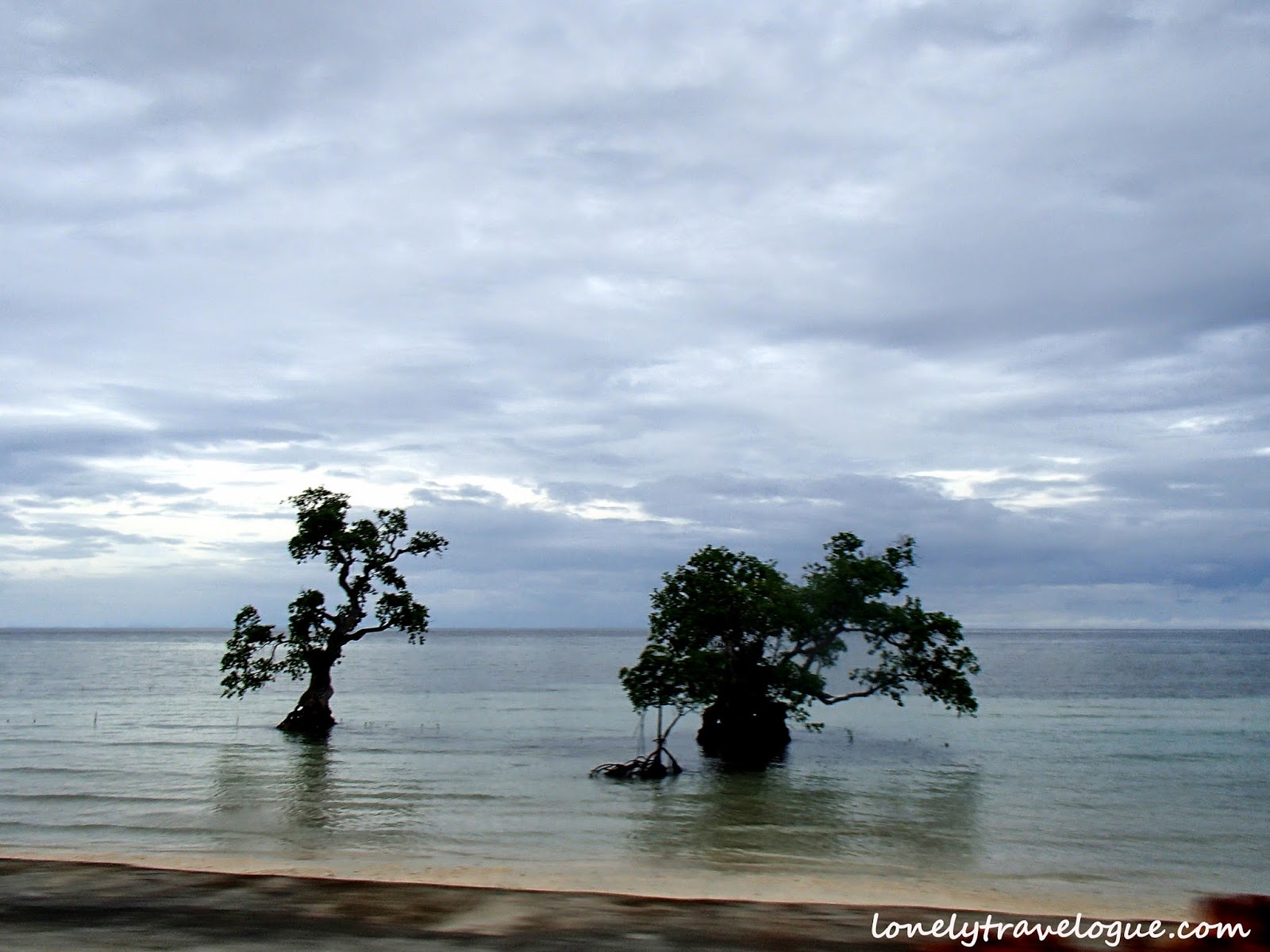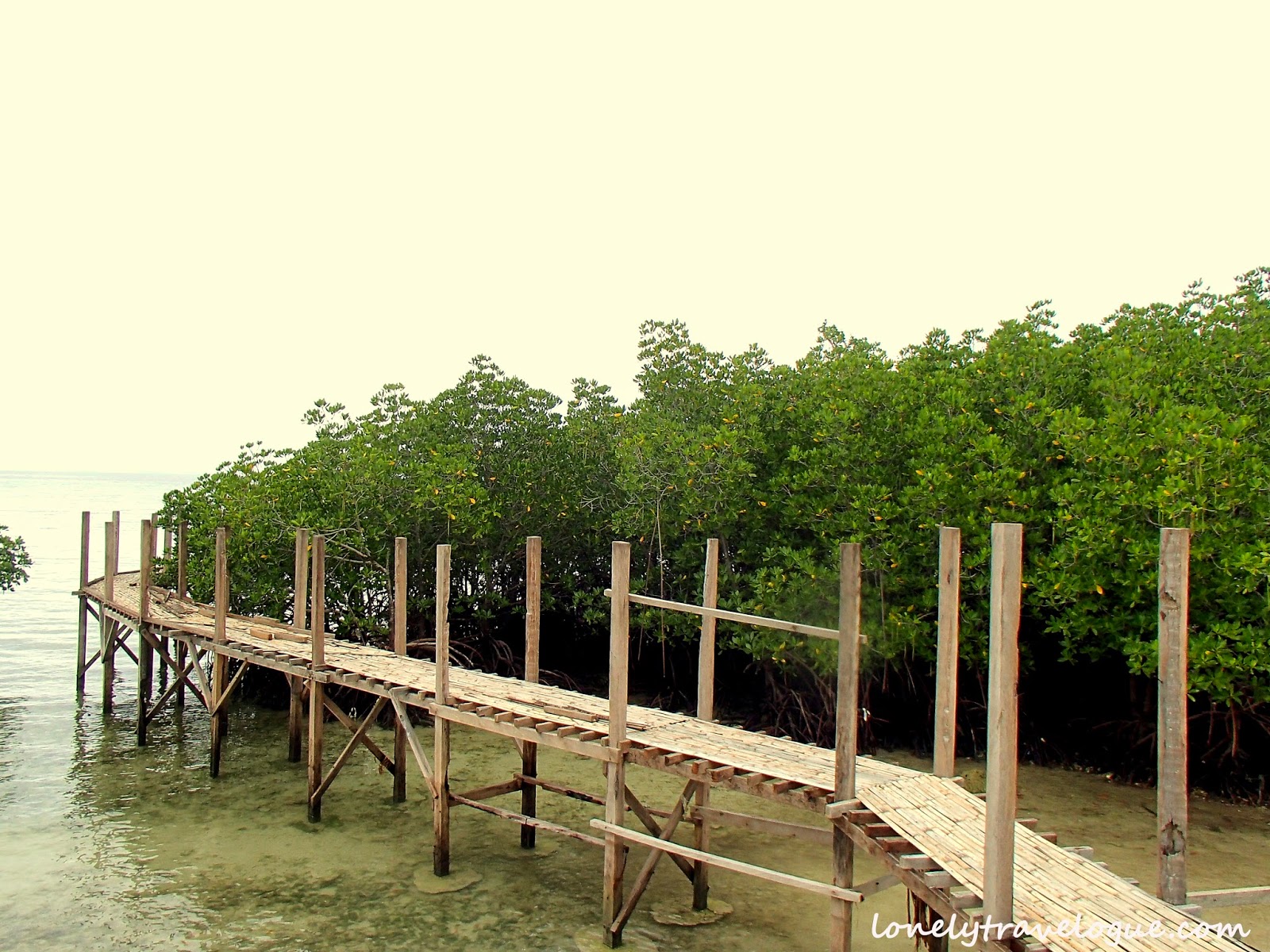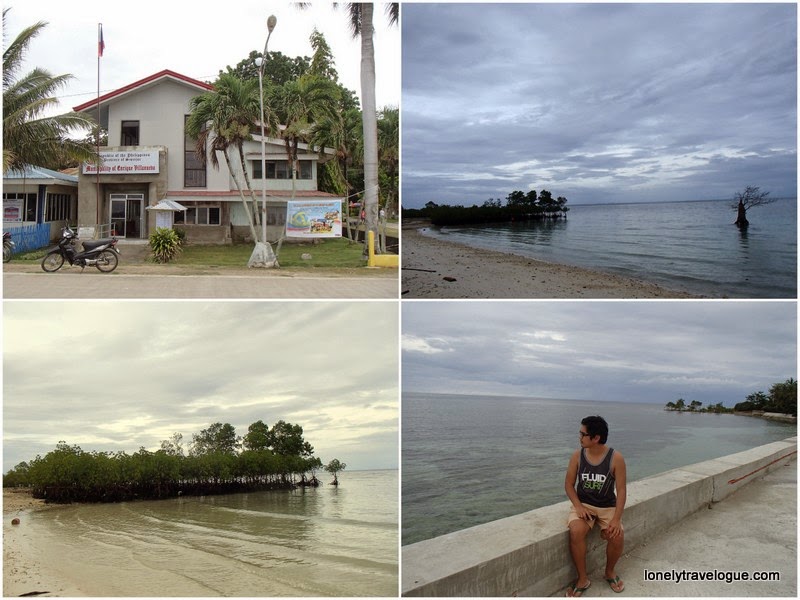 The
last stop planned by my guide/driver was the Guiwanon Spring Park in Larena.
I didn't have an idea what this place is. I thought it is some sort of a
resort where you can dip and relaxed. If that so I would have wanted to skip it
because I was so tired. Good thing we proceed.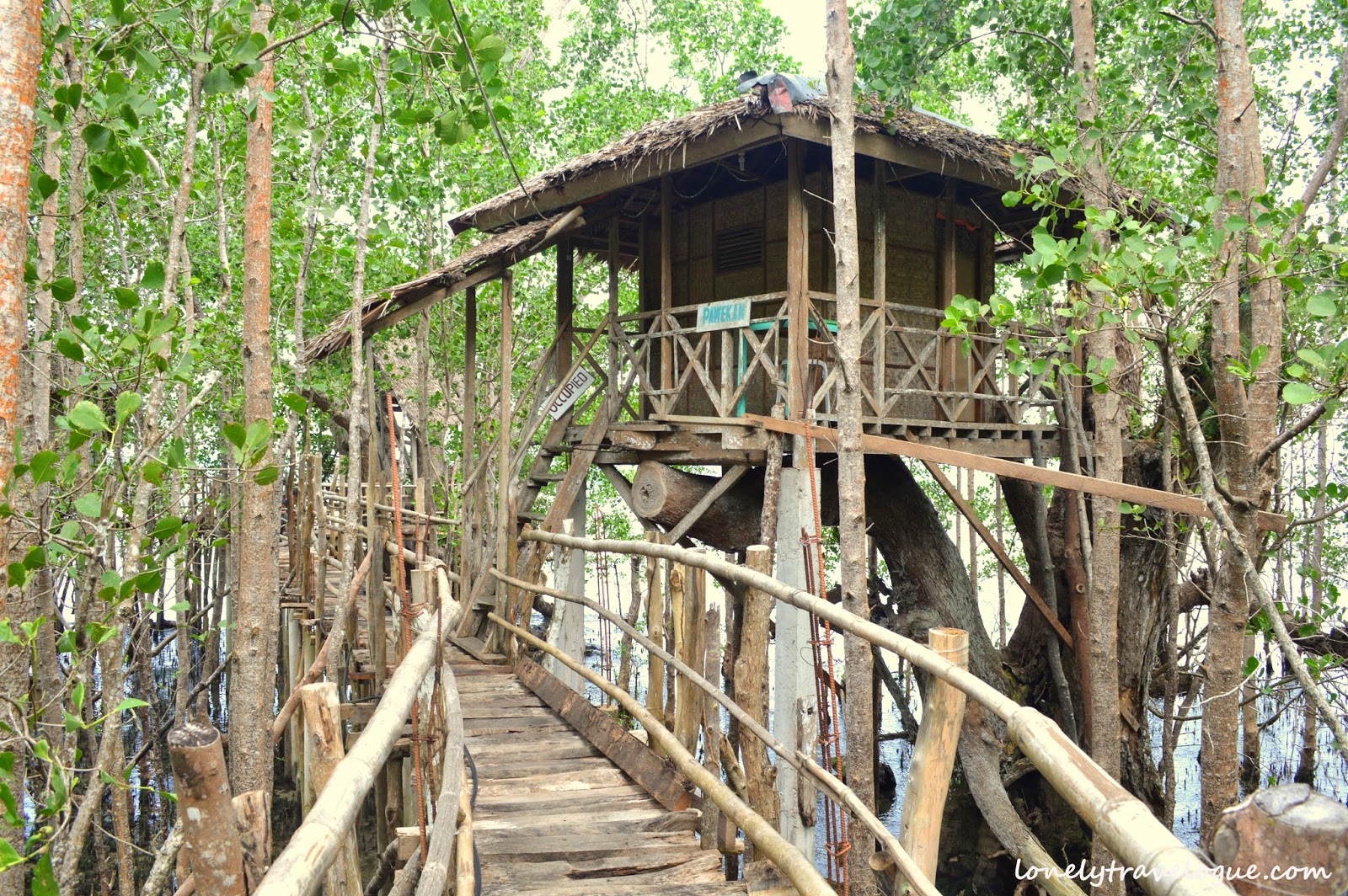 I
paid Php10 entrance to the place I am not sure what to see. When I opened the
door the wooden elevated walkway boosted my adrenaline and made me run inside. Below
I saw a lot of Mangroves seedlings for sale. I was informed that Guiwanon Spring Park is a resort/
nature hotel owned by a cooperative that sells mangrove seedlings. I will do a separate post for this for
proper guidance.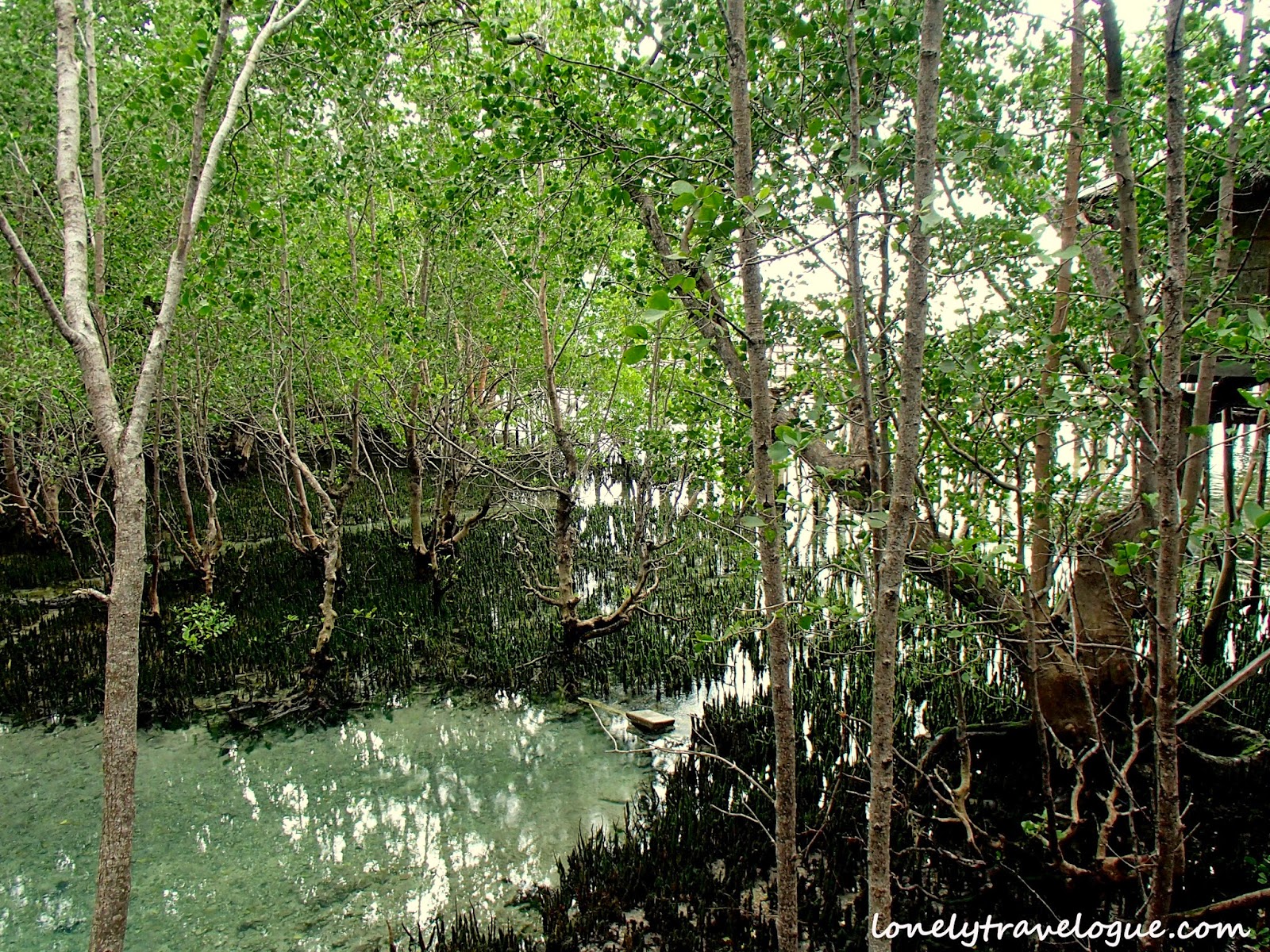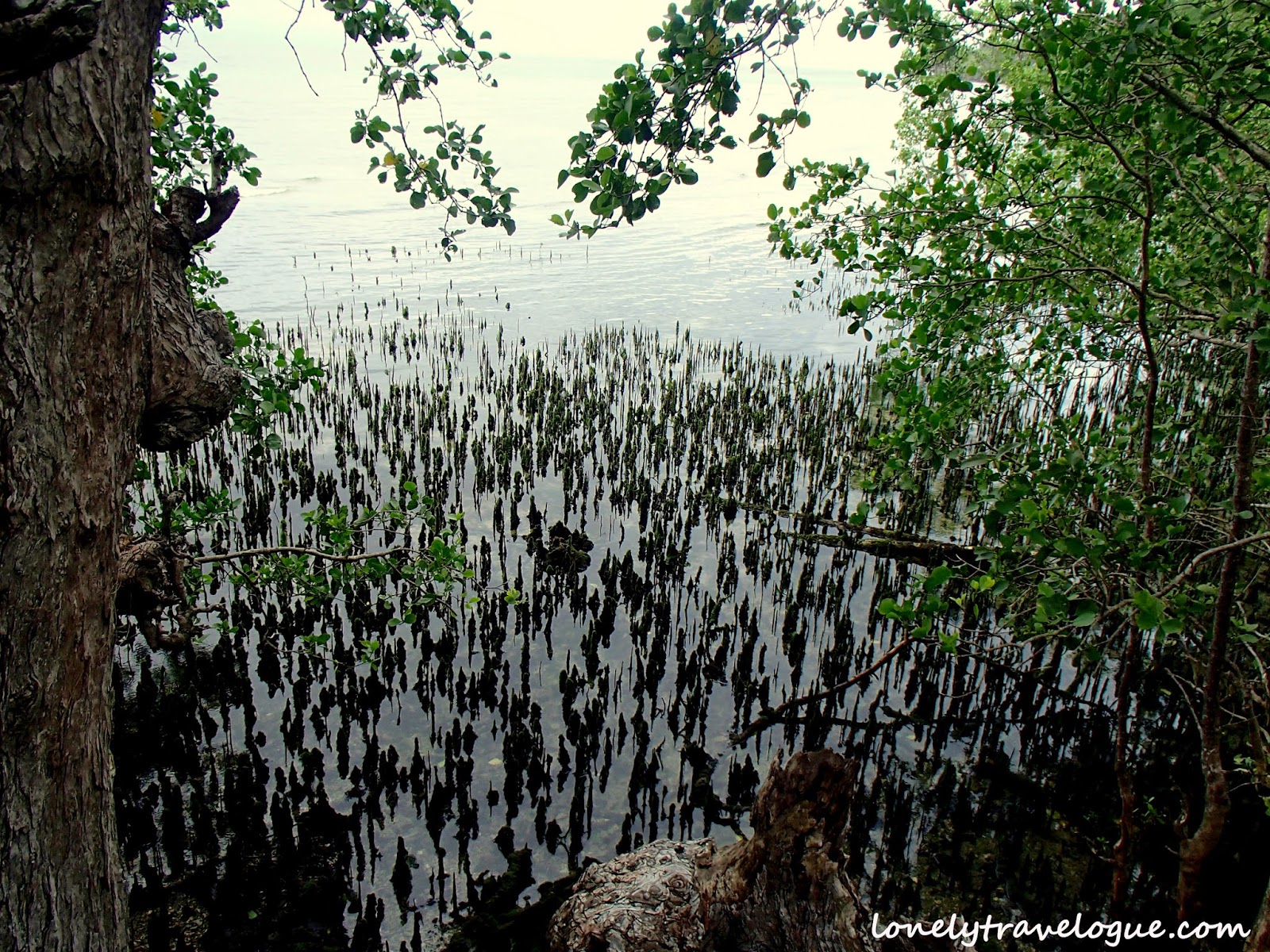 My day
ended with the sun showing its glory to the birthday boy. I rushed to the beach
area of End of the World to witness the sun waving goodbye to the day. Though
not that perfect ball of flame, at lease I saw the sky burning in yellow and
orange canvas in a dark purposeful clouds. I grabbed a mono blocked chair and
set my butt. I was staring afar looking at the clouds, studying its formation,
asking why it betrayed me that day. The latter left unanswered – maybe better
that way.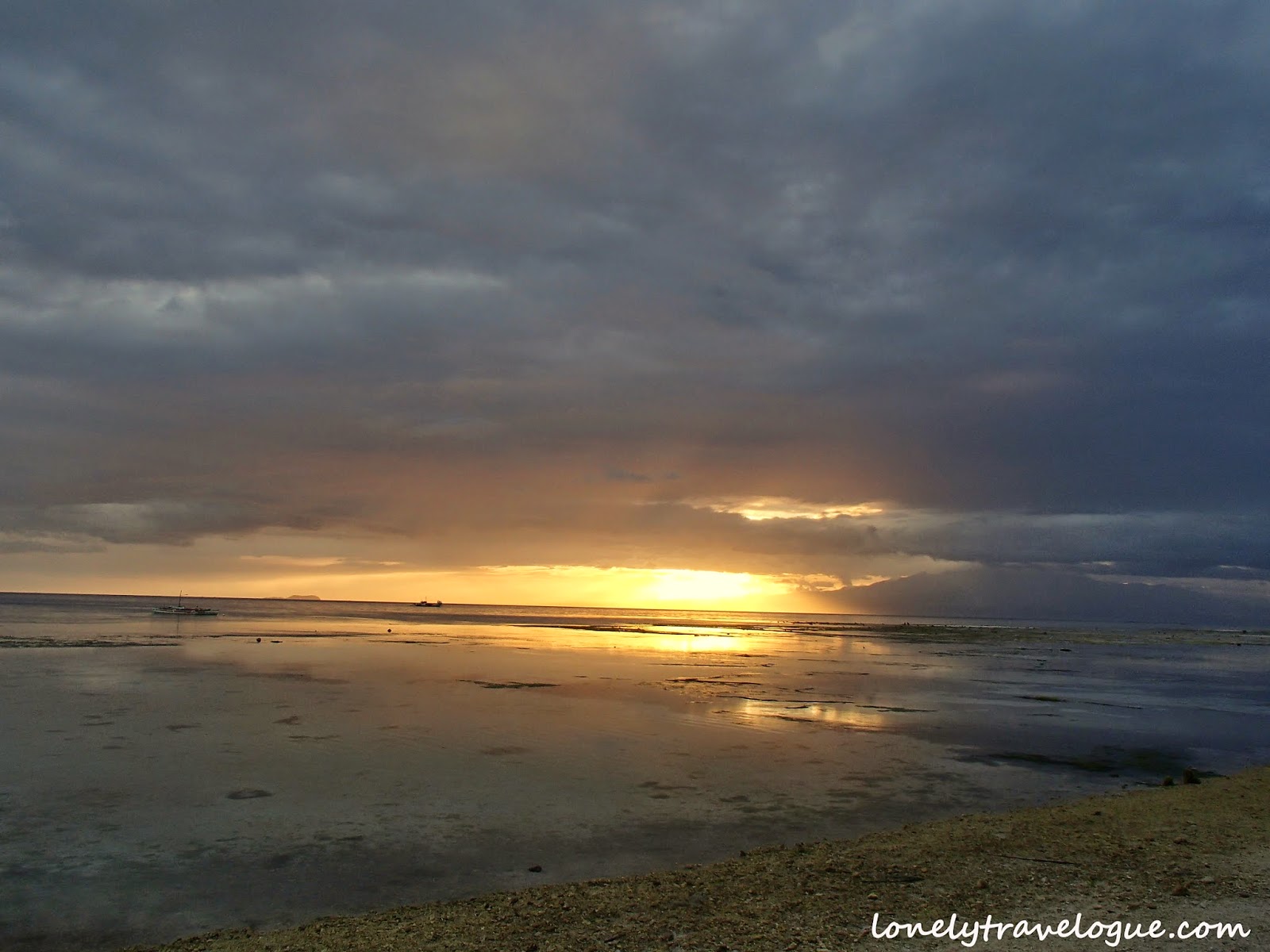 I wasn't
able to eat that night because after the sunset the dark clouds showed its
might. The serene sunset in the calm sea was replaced by heavy pouring of rain.
I just slept and hope for the best the next morning.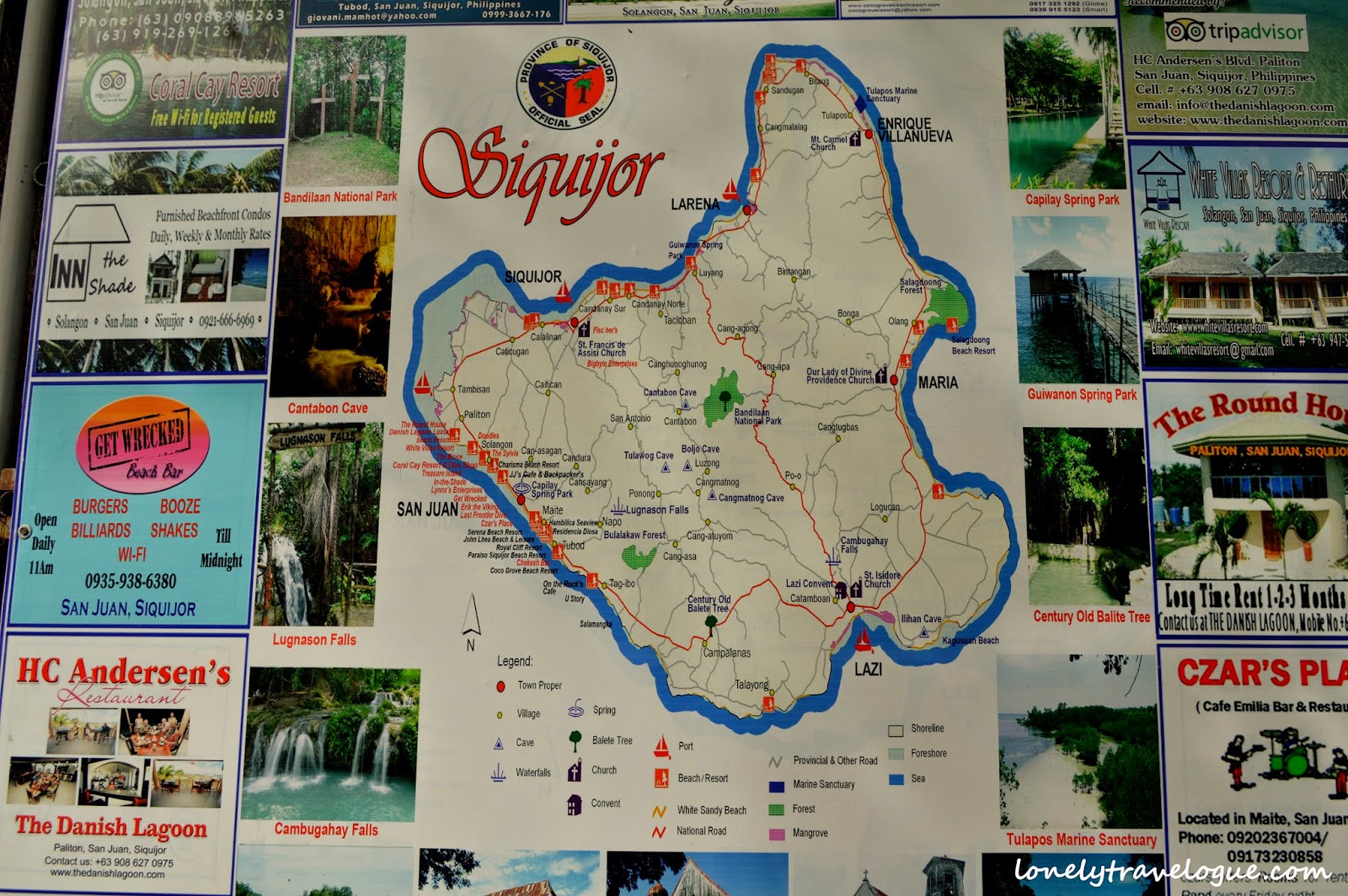 I was
ready to go back to Dumaguete but ate Lorna greeted my morning with a sad news
– the boats bound to Dumaguete were all cancelled due to typhoon signal
warning. I was still determined and preceded to the port. Trips were indeed
canceled in both Siquijor and Larena Ports. I was clueless. I don't know what to
do. I ate lunch and stroll around town to capture some old houses. I went back
to the port hoping the signal warning will lifted. There was no rain; the sun
was shining bright which I hope it happened the day before. I was watching the
locals enjoying the white Siquijor Beach
beside the port which by the way reminds me of Cuyo.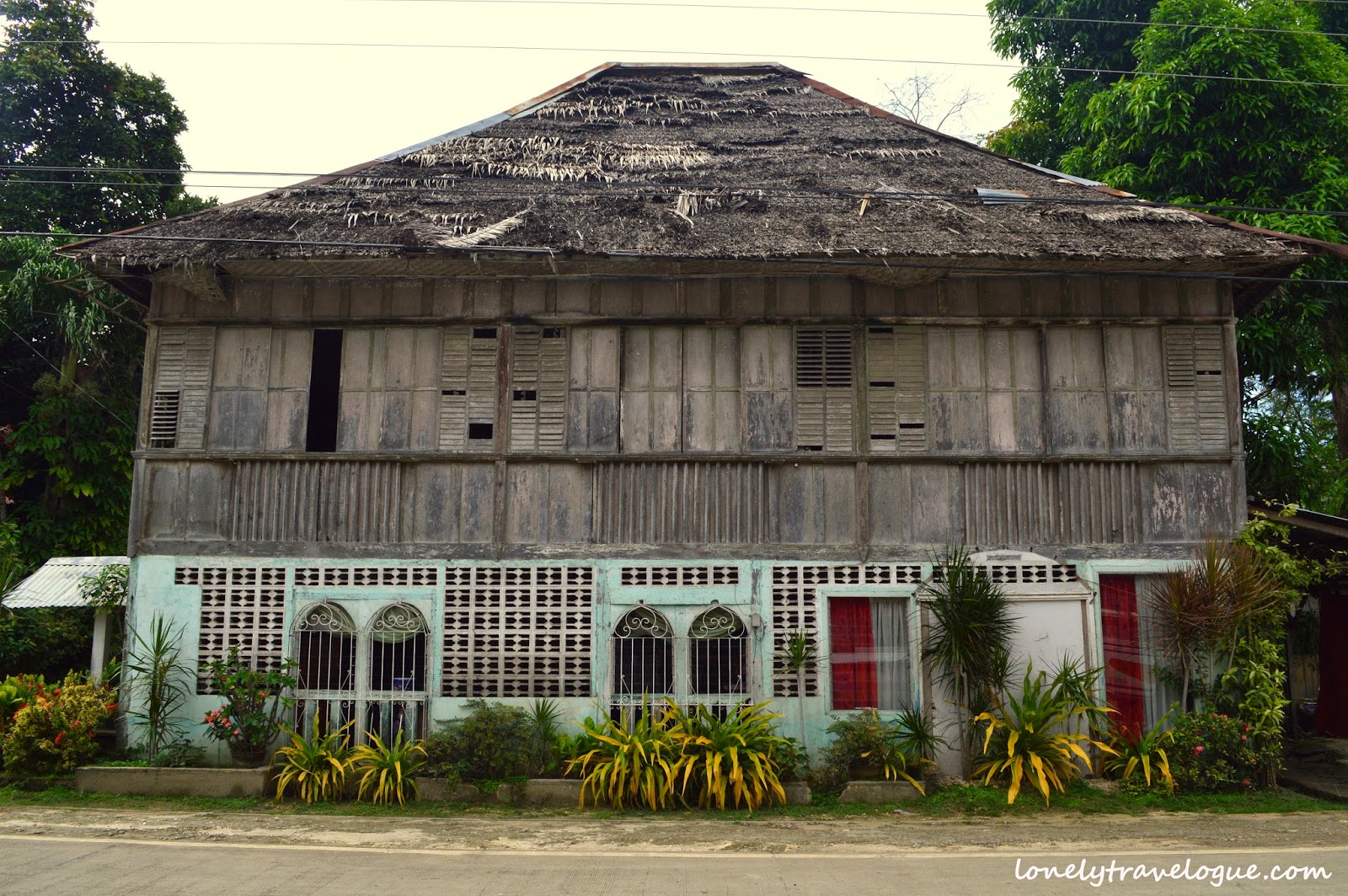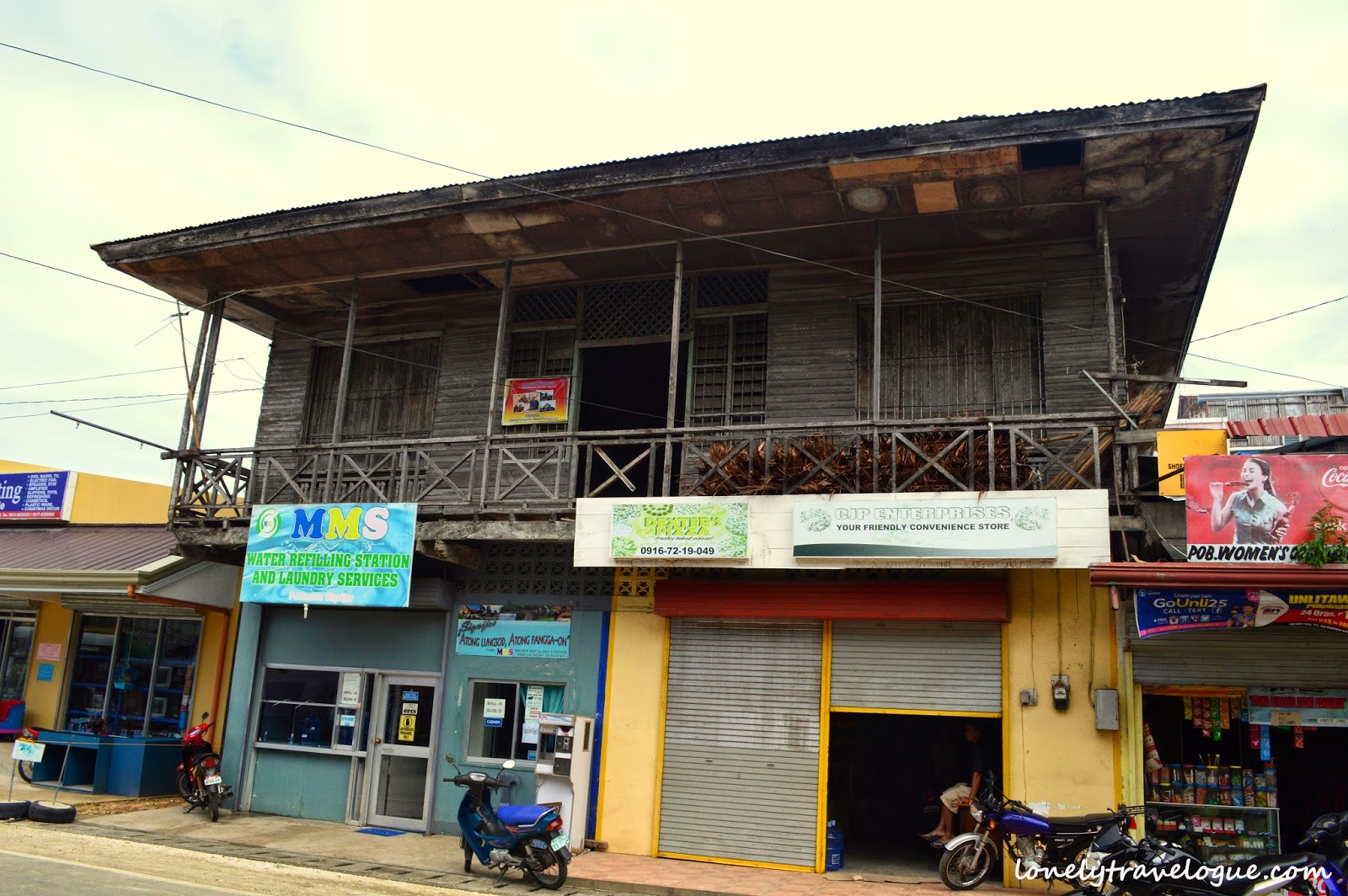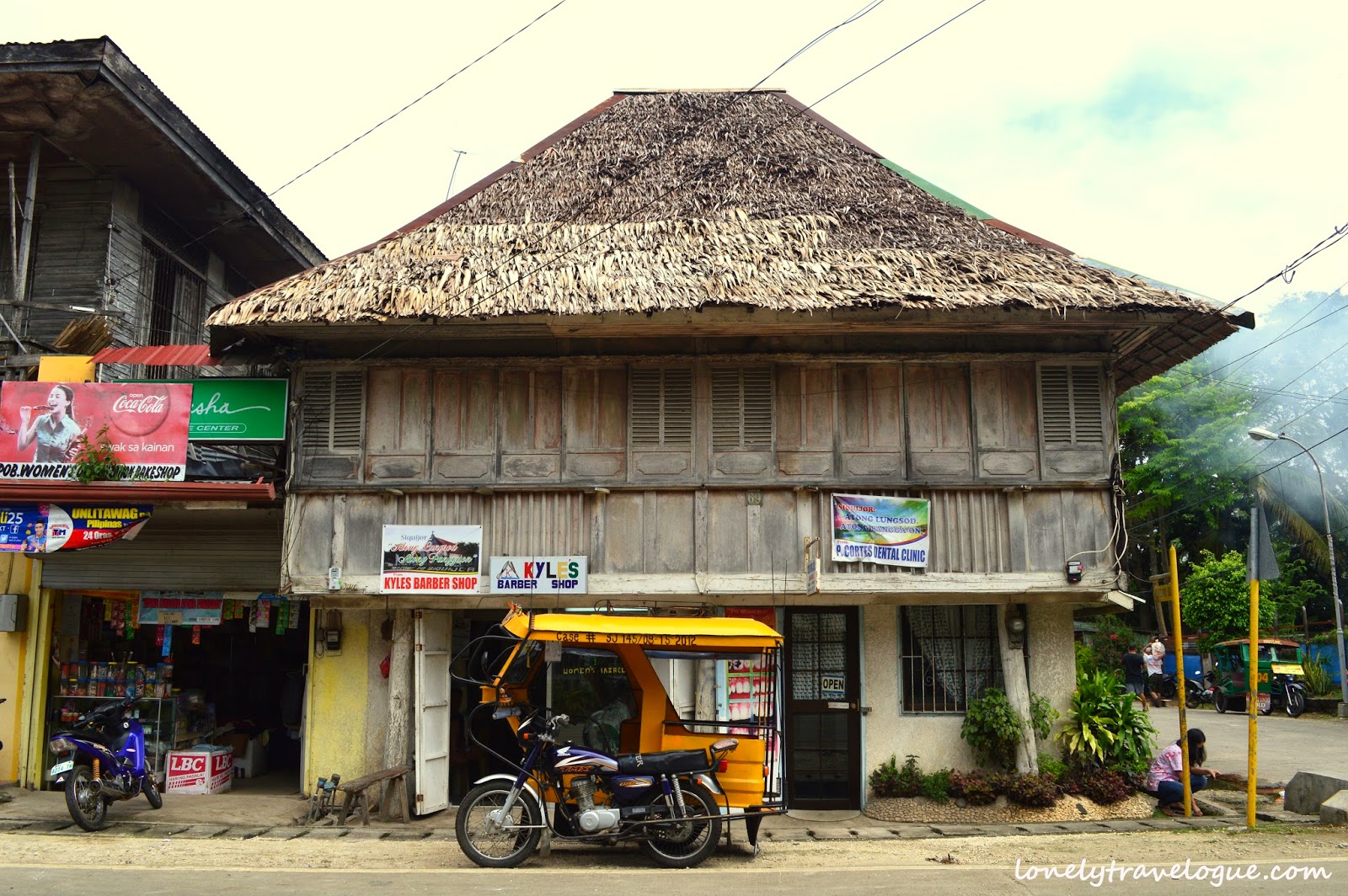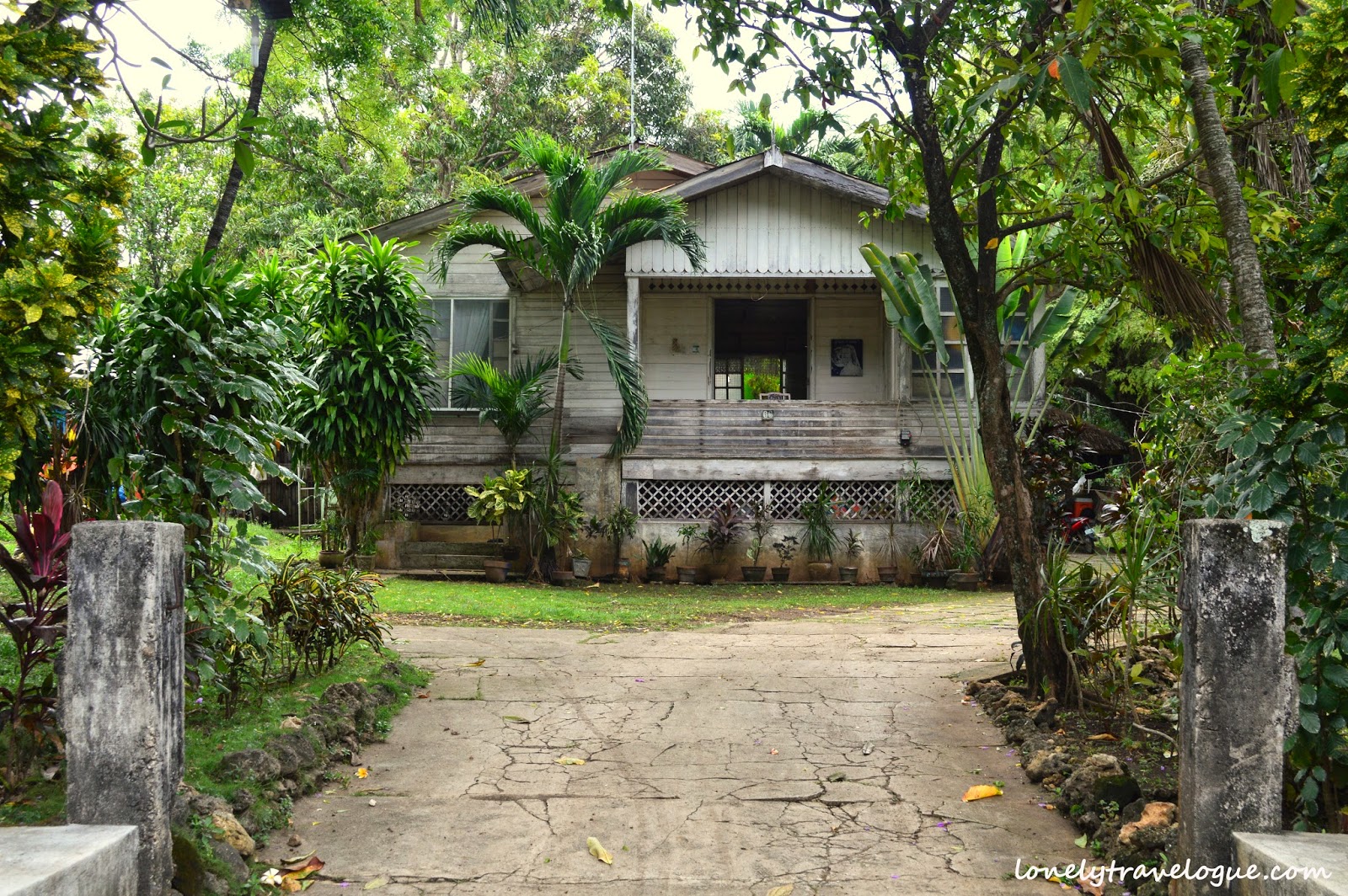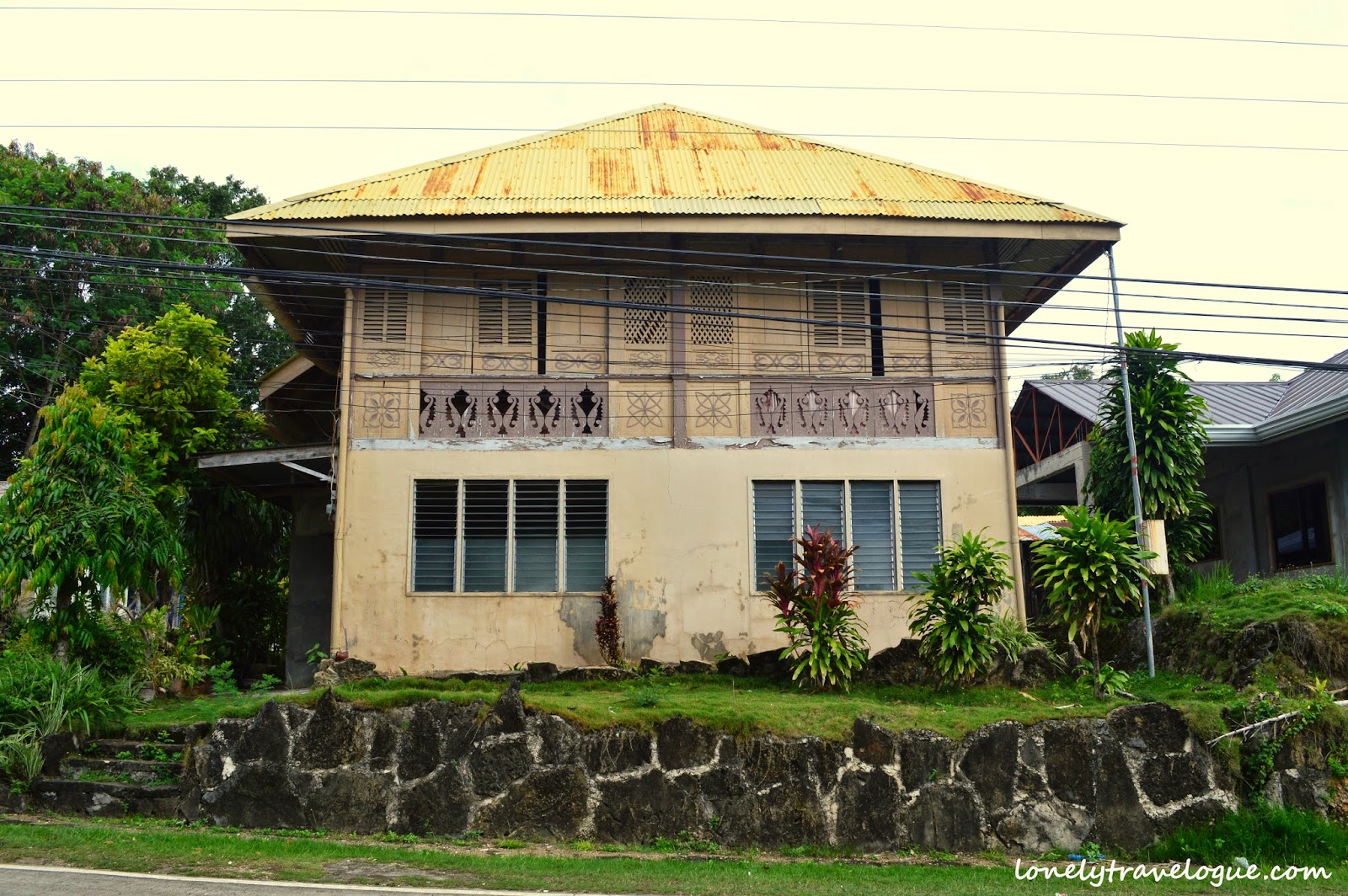 I went
to a canteen outside the close port. I was just there sitting and clueless. Then
people were coming, who like me wanted to go back to Dumaguete. I met two Czech
national who has a flight to Cebu early next morning. They really have to go
back to Dumaguete for that matter. If ever the signal warning will be lifted
they won't make it to their flight given the schedule of Siquijor-Dumaguete
Trips.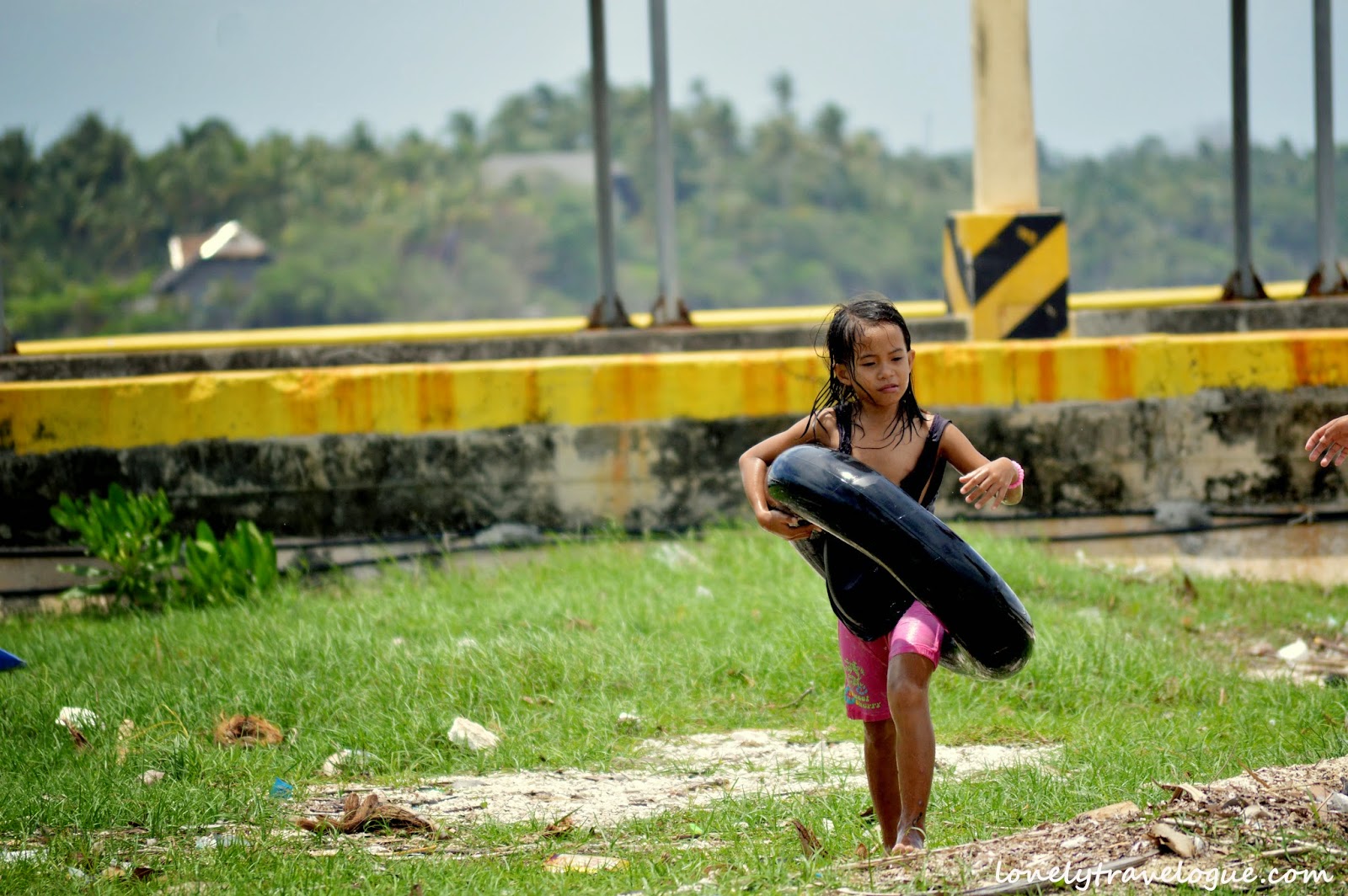 There
was a guy; a tricycle driver came to me offering a boat for Dumaguete for
Php3000. Of course departure must not be in the port but somewhere far from
authorities. I snubbed him because I cannot pay that much – Php1000 each with
my two Czech friends.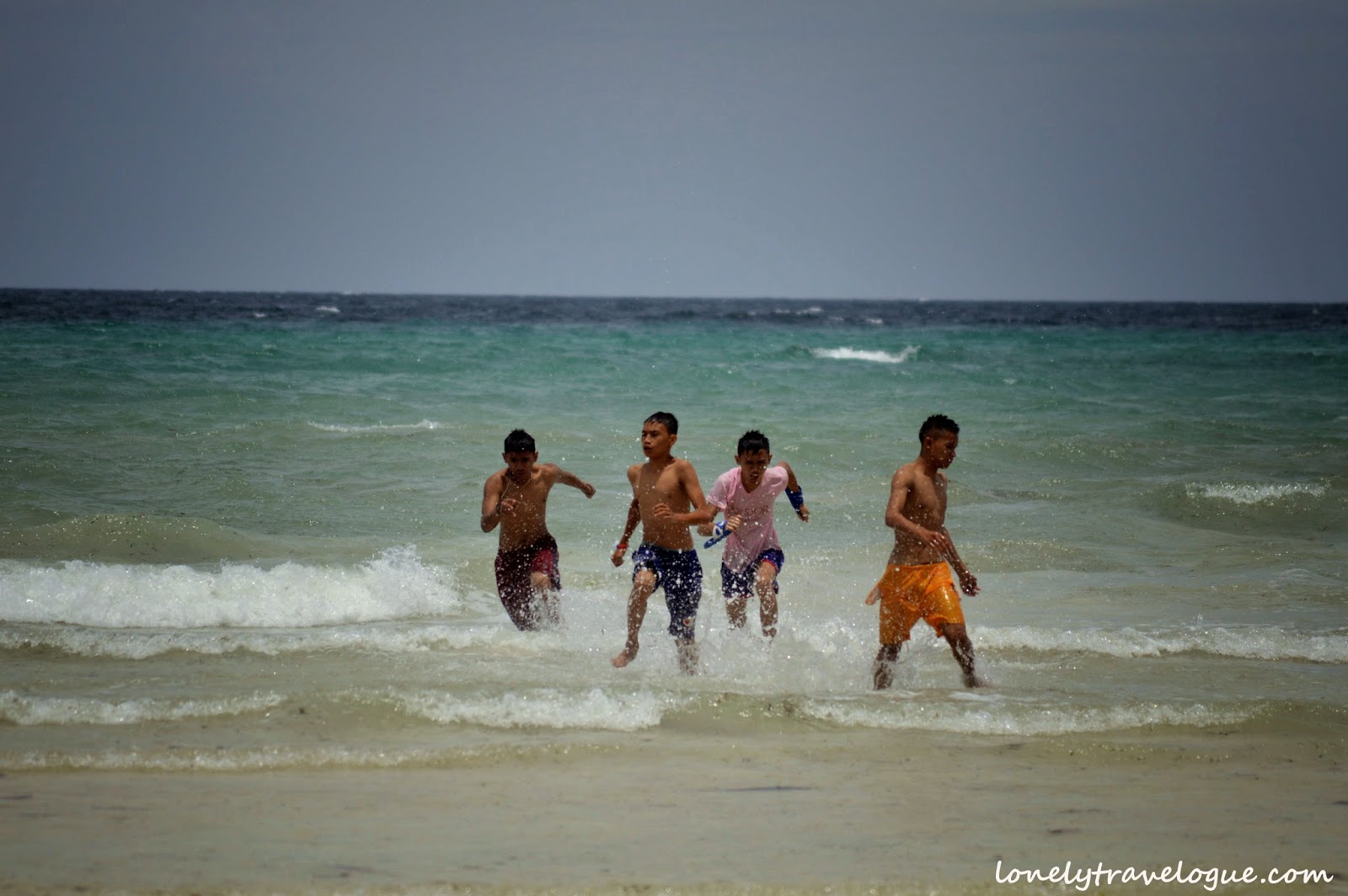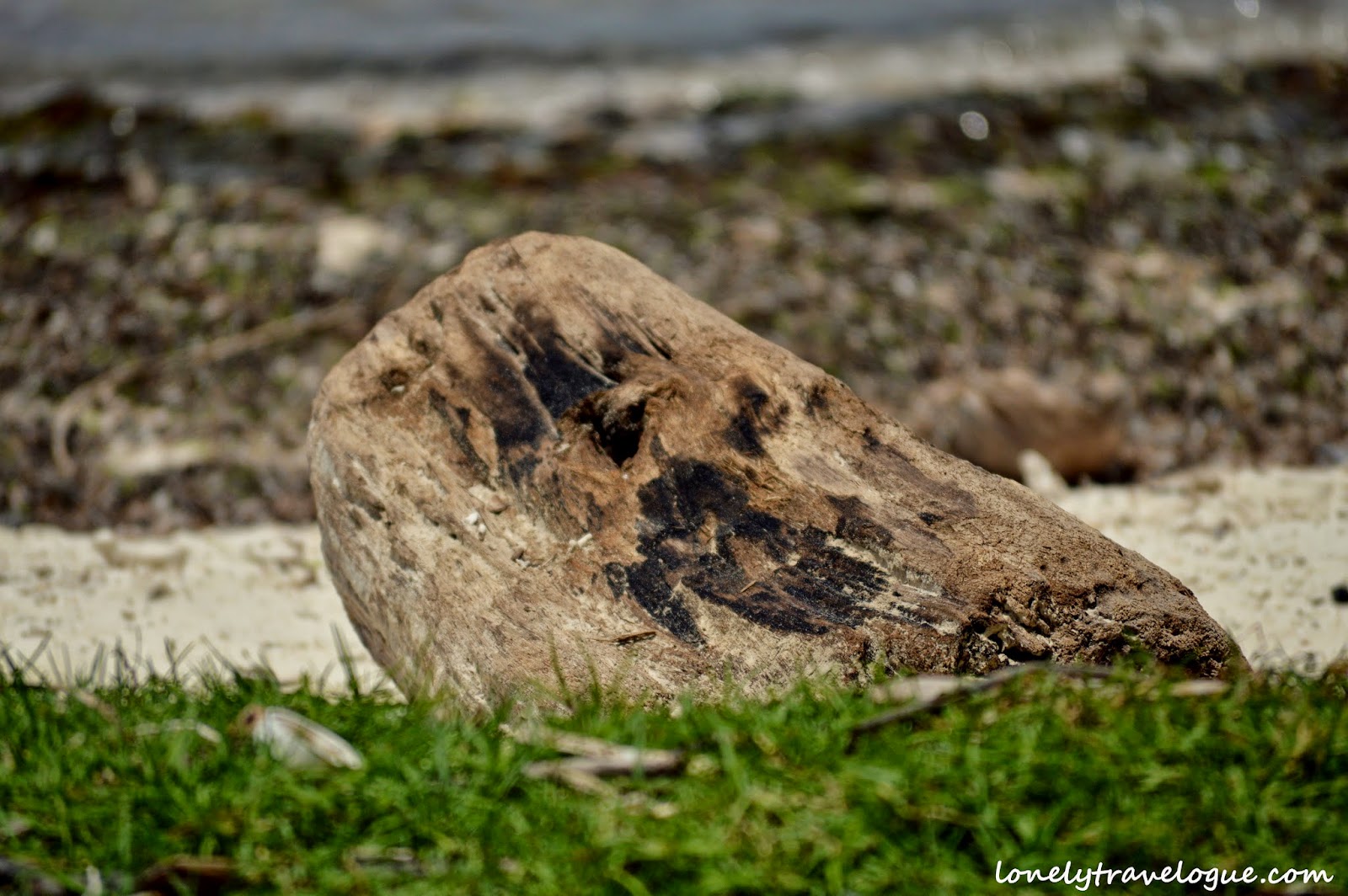 Then
another couple came; a Filipina with her Australian boyfriend. Ate Marie was
the one eager to go back, I don't know why. I told her about the boat man and
she's persistent enough to convince me to hire the guy. Well I was convincing
for Php600 per head. Another thing the wind was heading to Central Visayas thus
the weather will not get better anytime sooner.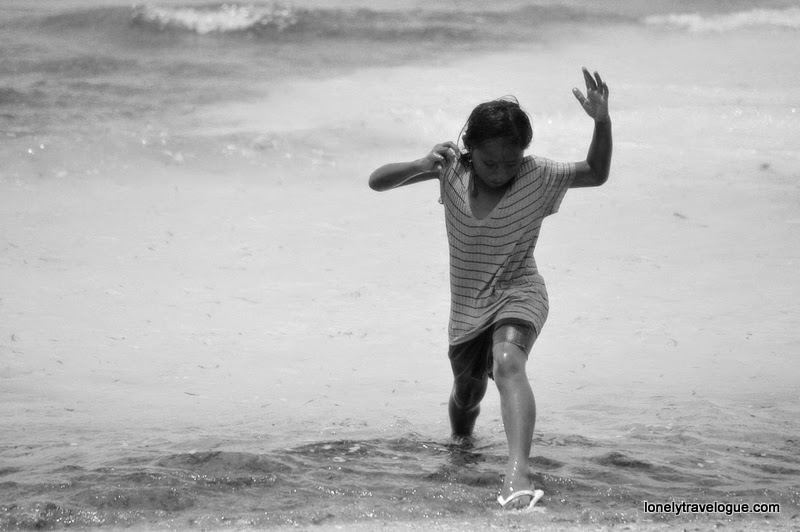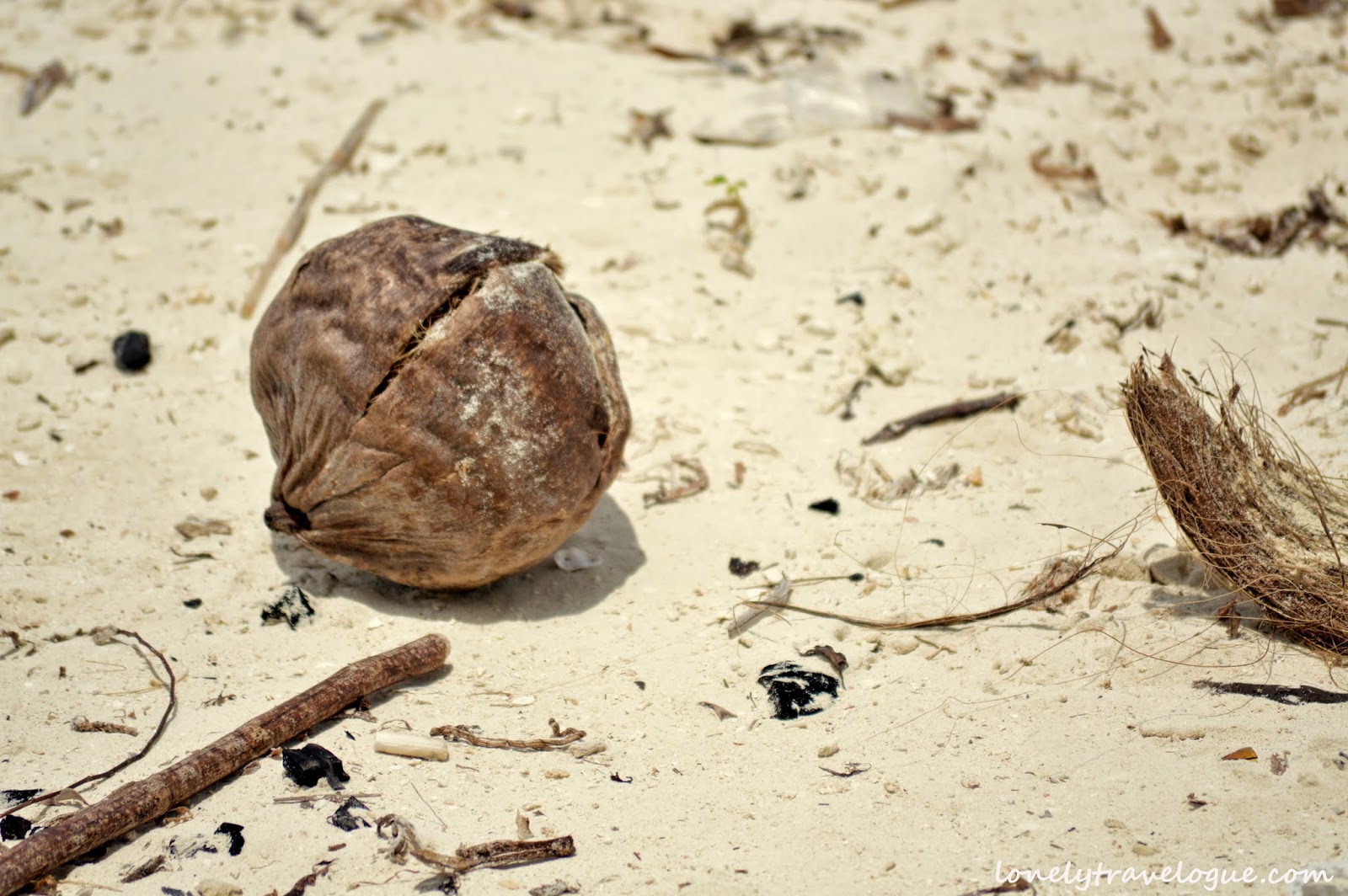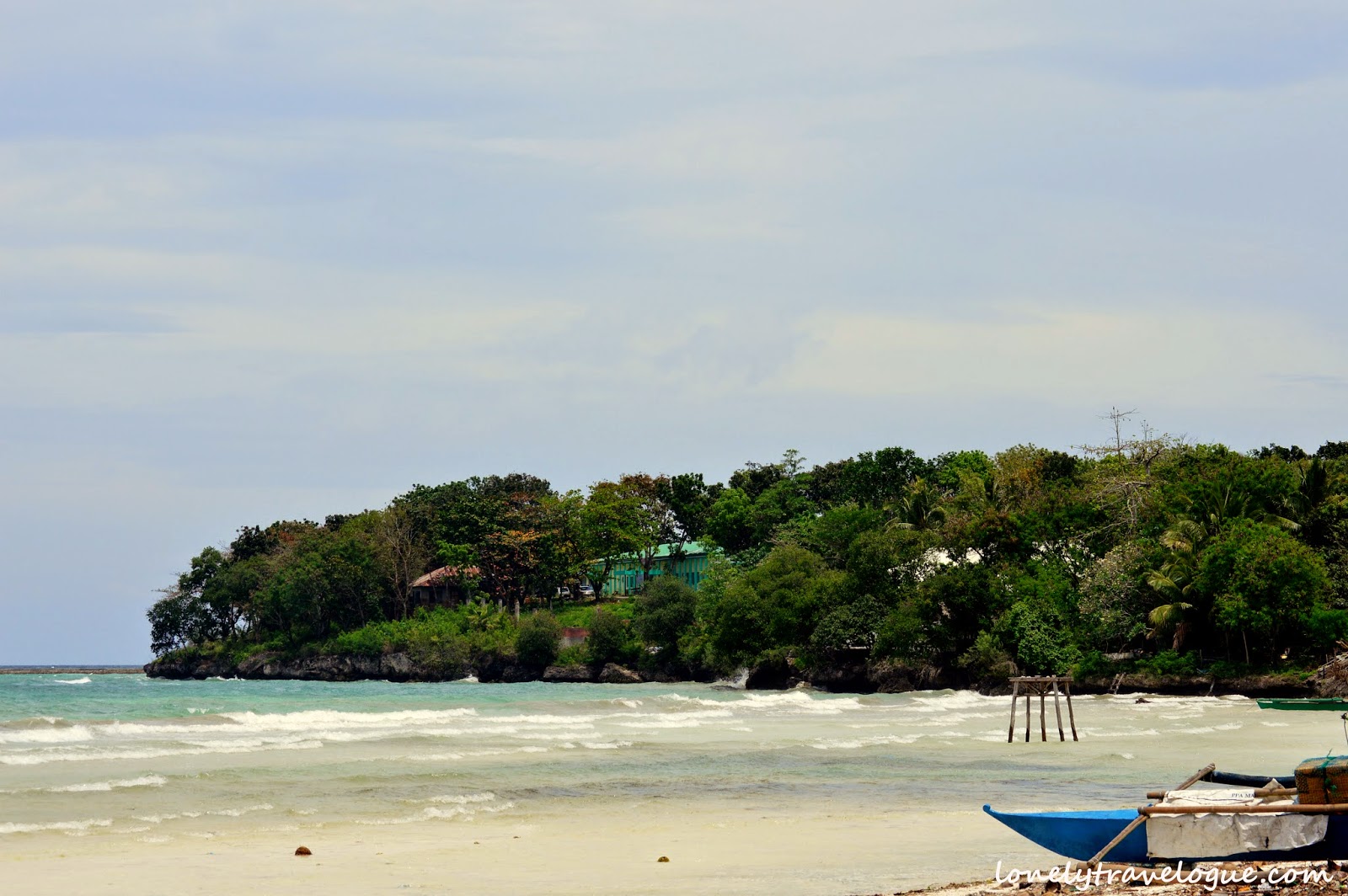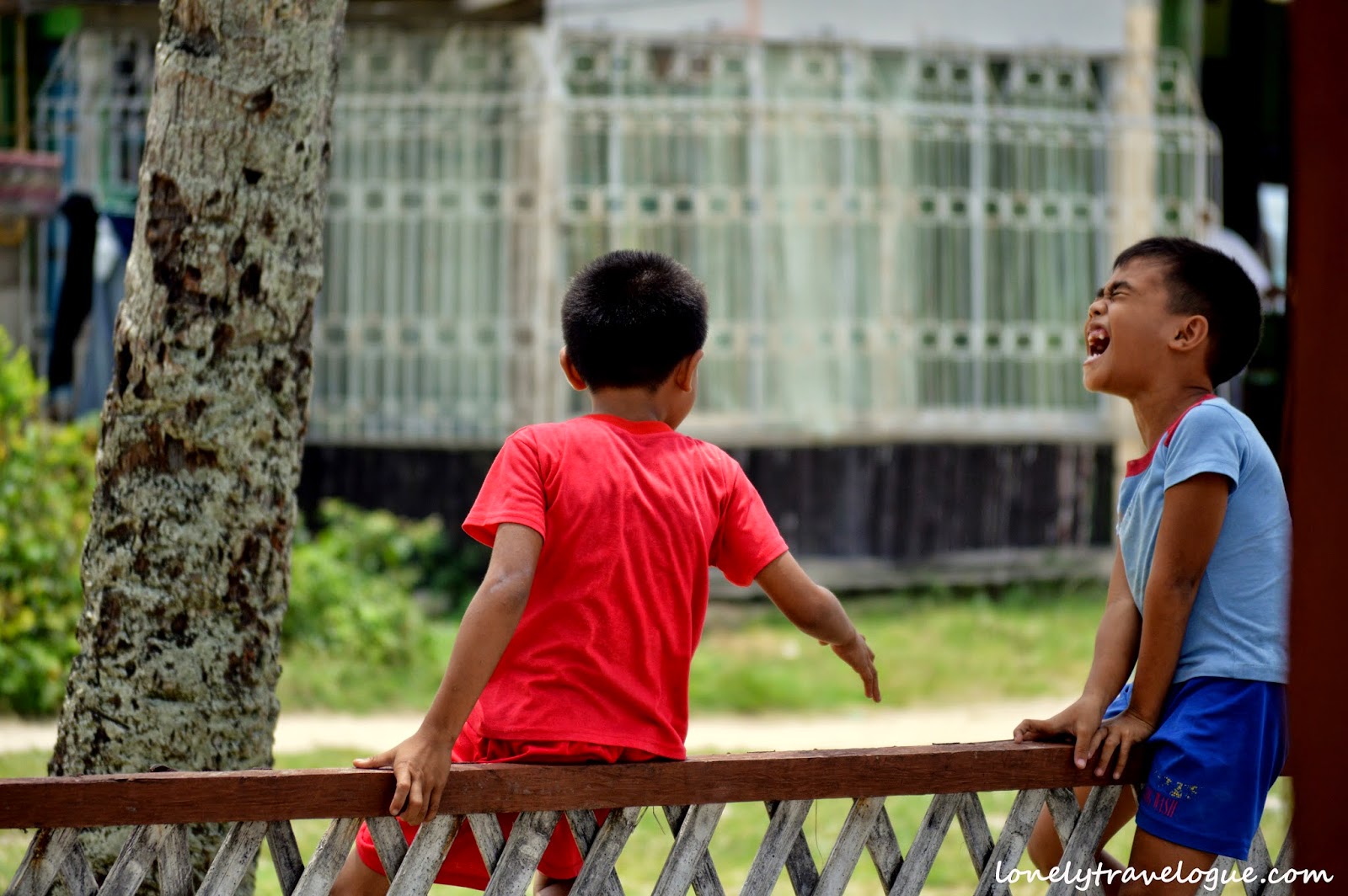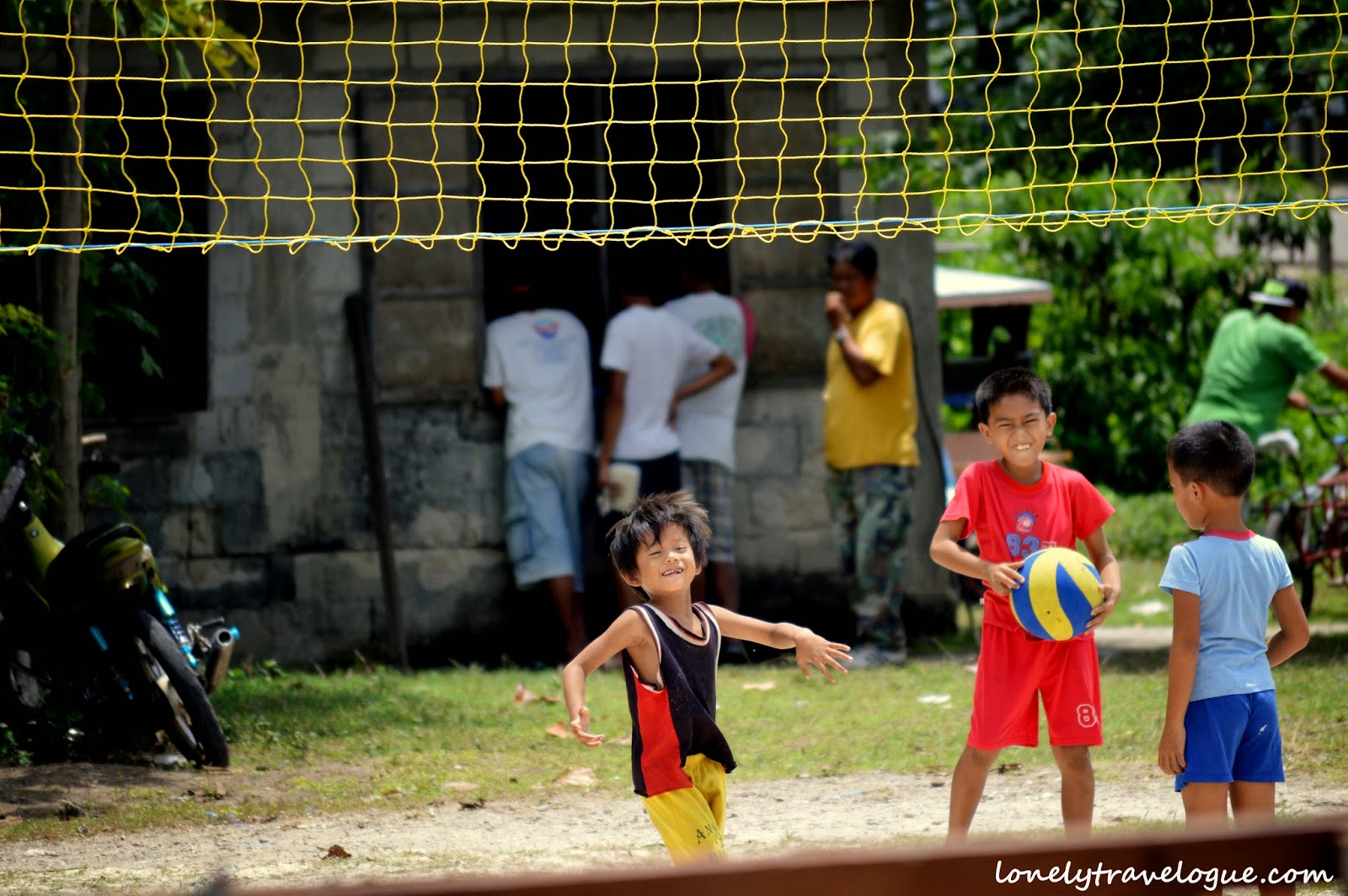 We were
in a port in San Juan and the 10pax capacity boat was out of site. We waited
and convinced ourselves that it was safe to travel. A blue
boat champion of the sea was beginning to be of sight and I started laughing.
Then I quoted my mantra "Kung oras mo na
oras mo na"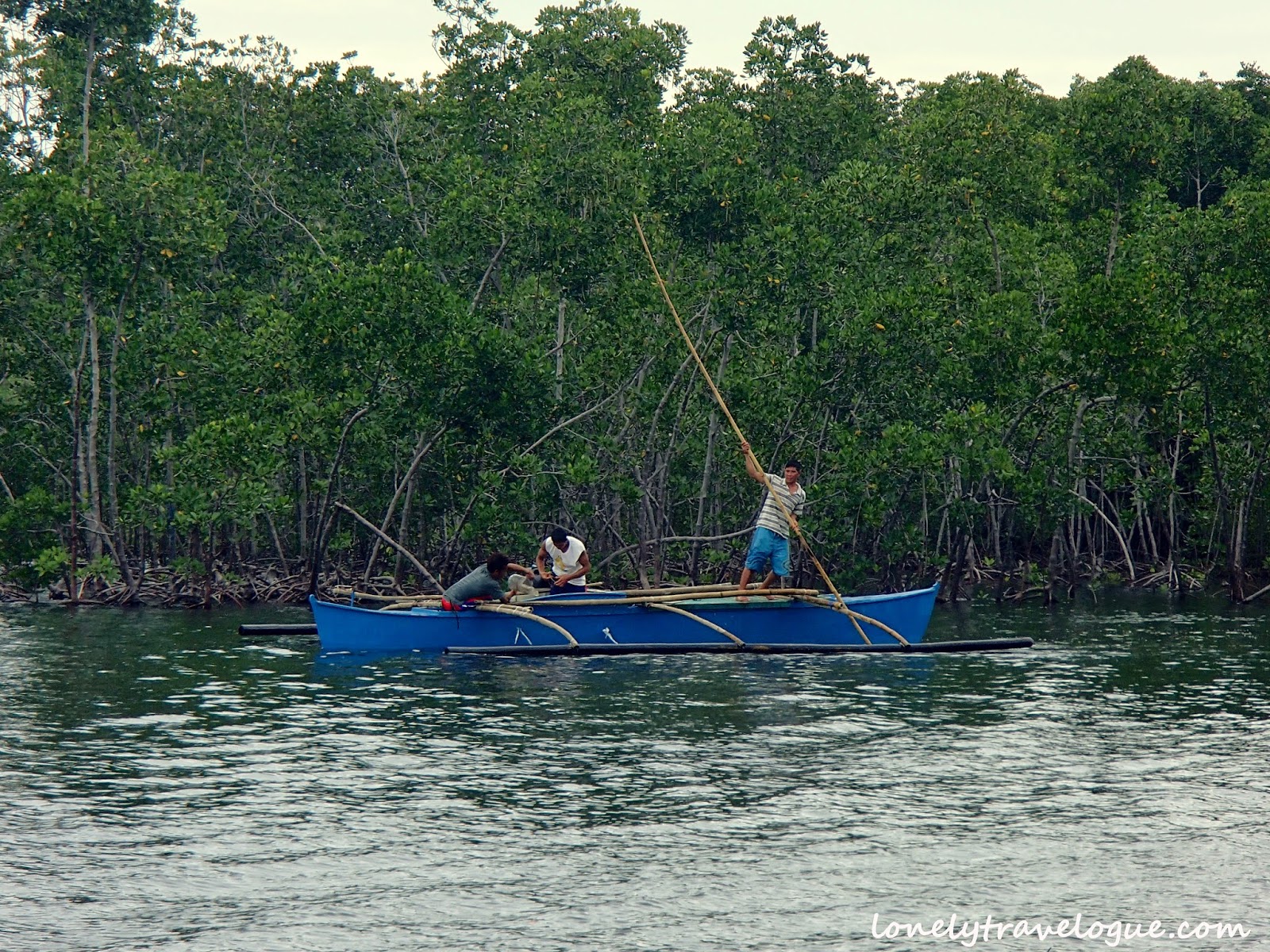 We embark
in calm sea. For the first hour it was my kind of sea voyage then a 180 degrees
turn on the 2nd hour. We were all wet. The current higher than my
jump in Cambugahay Falls was the reward of our bravery. I was afraid and
thrilled. I knew we will make it when I saw Cuernos de Negros smiling at us.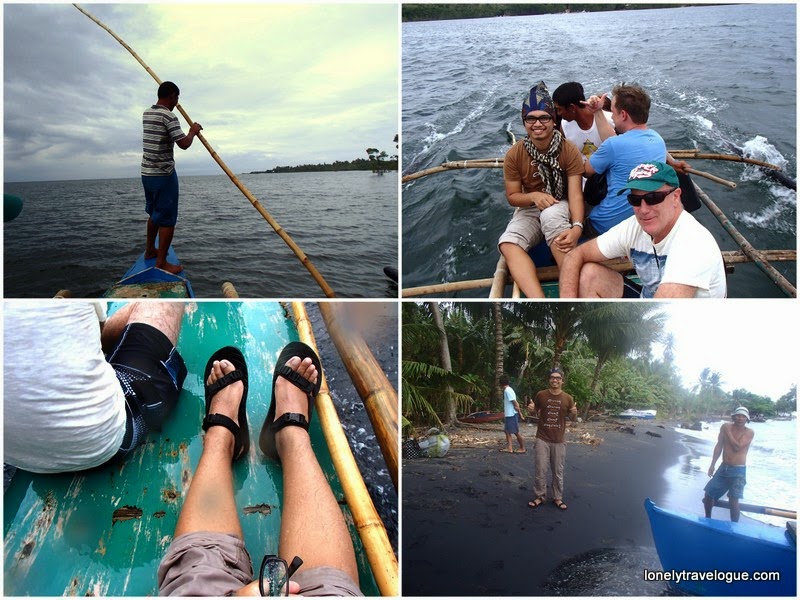 I'm
alive! I shouted. Thank God! Black
sand and strong wind hosted our wet body then we decided to have a drink that
night and cherish an unforgettable meet up.