Enchanted by thousands of ancient stone used as worship place by the Bamar, Shan, Keren and
other ethnic group in Burma, the angels and the starts connive to make an
astonishing experience that, surely, I will not forget. I've heard about the
about the temples and pagodas of Bagan but I didn't know how magnanimous and
magical the place is till' my peers in travel blogging has started to talk
about it and post inviting pictures over social media. True enough every
traveler shouldn't miss the Ancient Temples of Bagan.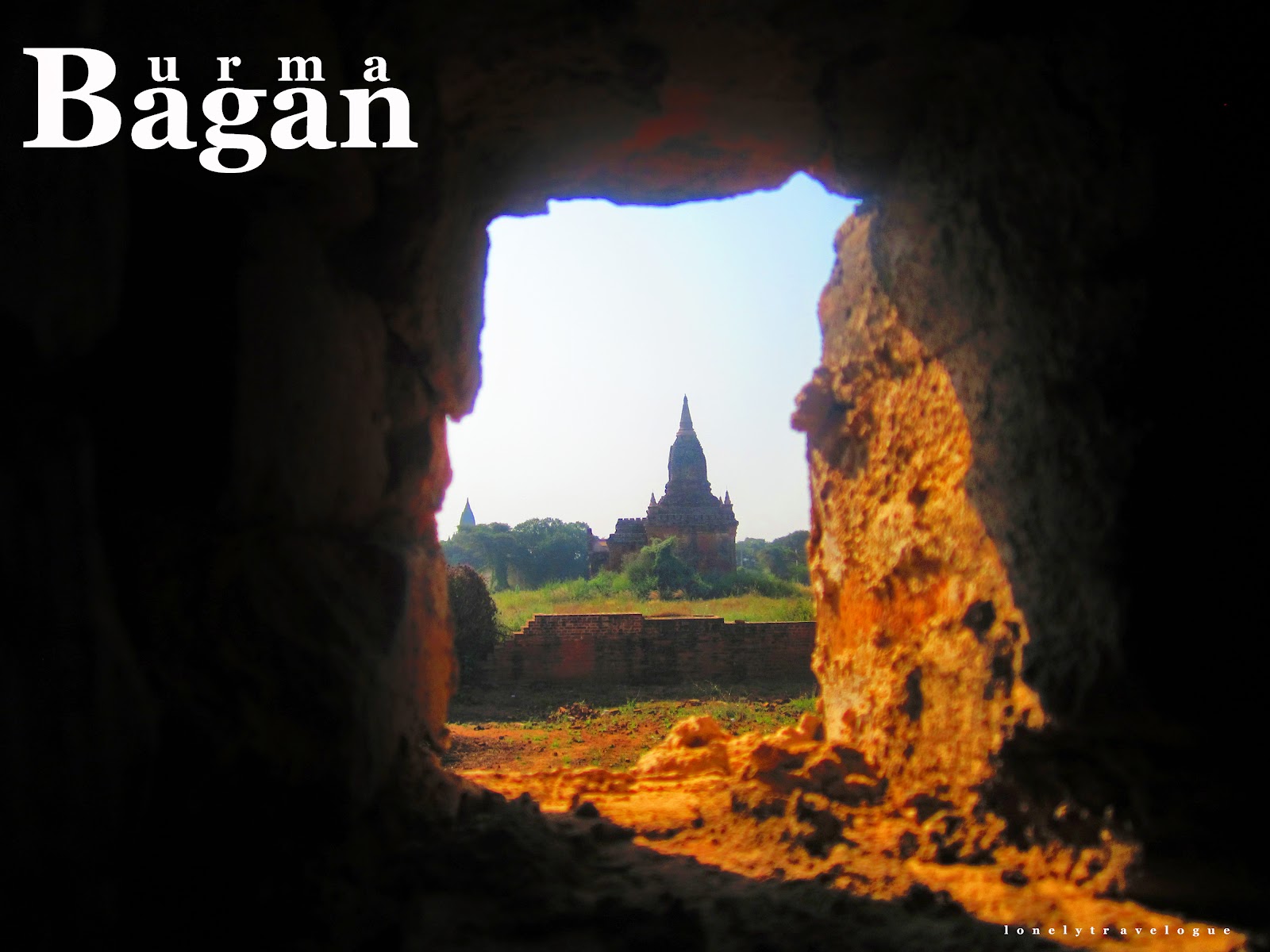 When Experience Misshaped on your Arrival… Below 10 degrees Celsius in 4AM dew I was clueless where to go for I haven't booked any hotel or hostel. I gave in to one of those guys offering $5-$10 dollar accommodation in Nyaung –U. Without any deal on the price I rode his bicycle and endure the cold. In reality, I realized he doesn't have a hotel and what he did was he toured me around in the cold morning and look for a hotel. I was so pissed off and clueless. I couldn't understand his little English and he could understand me as well. I understand though that he was suggesting that I do the Bagan sunrise then day tour then take the bus bound to Mandalay or Inle Lake because it was peak season and all hotels were fully booked. Nice suggestion huh! He was talking to a lot of people for possible hotel recommendation, went to that hotel only to be dismayed. Then I asked him to park in a hotel and contrary to his will I went down the bike and negotiated to the hotel myself.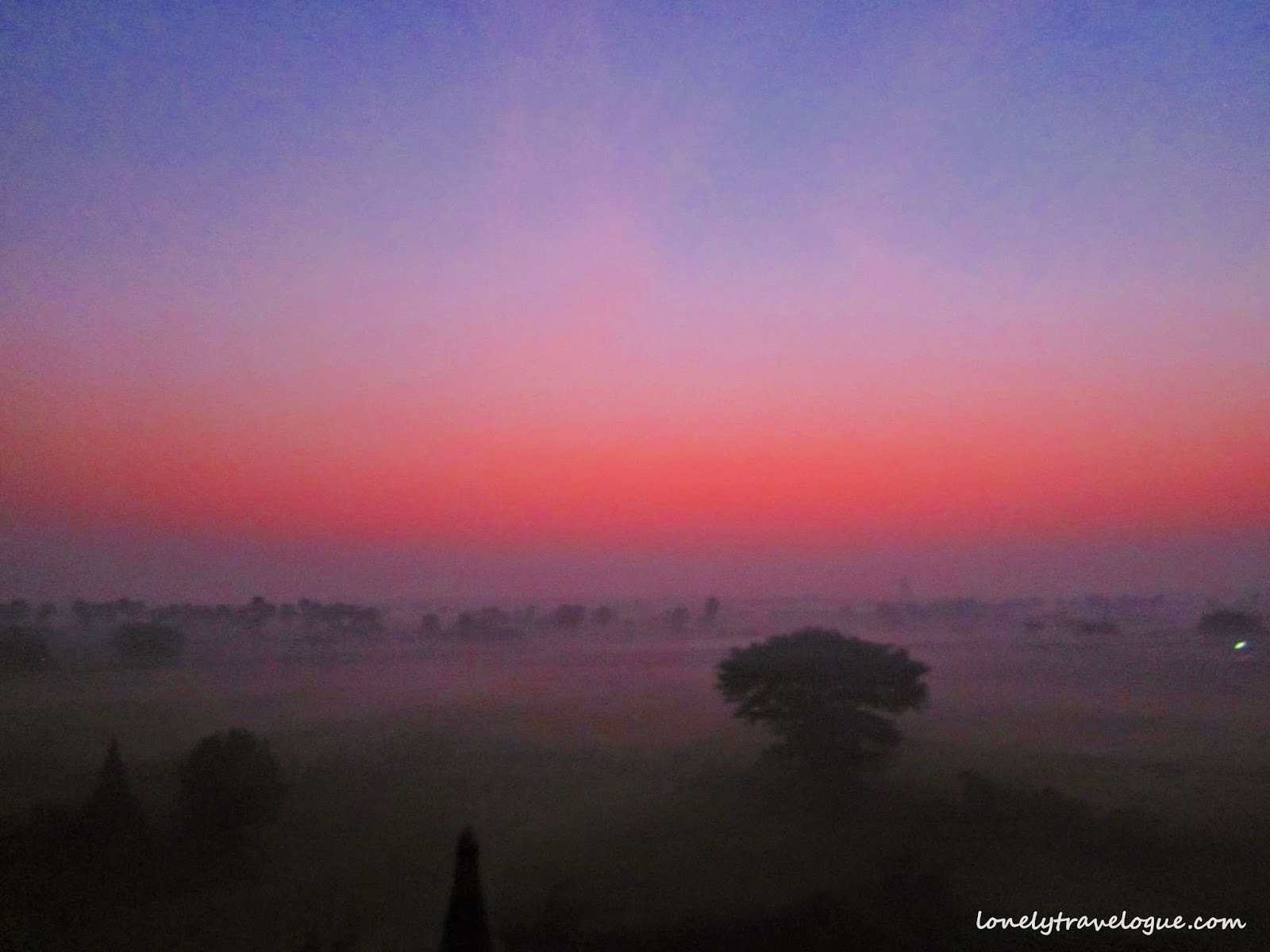 My plan was to
leave my bag in the hotel and do the sunset and day tour. Maybe at 11am, the
check-out time, there will be rooms available. It's a chance though but I have
to take it. So I told that to the reception and they agreed because there were
guess scheduled for check out. And I hit the jackpot because I was charge $5
only! Wow! My budget was like $10 per night.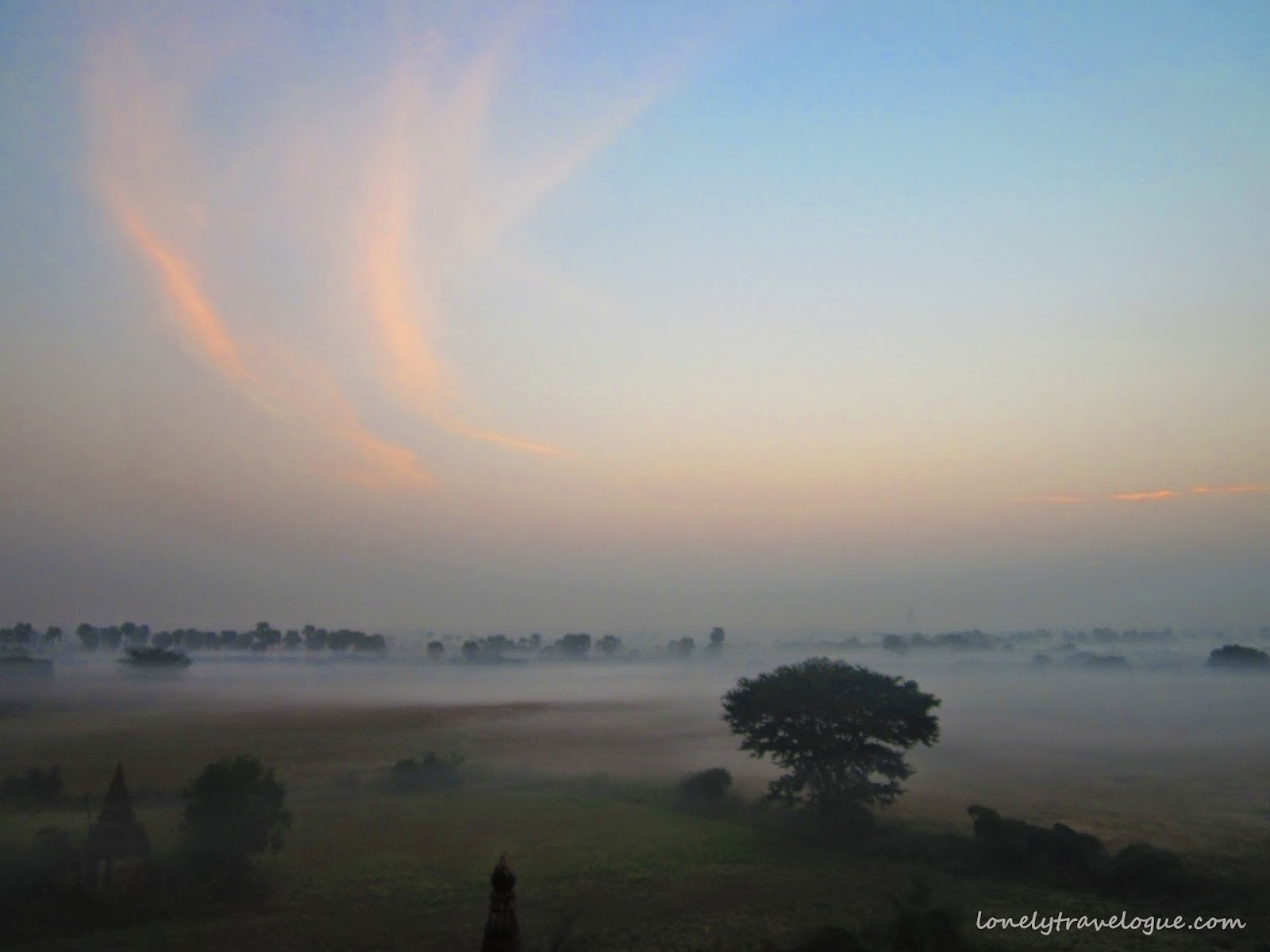 To my amazement
I went back to the guy who made me believe he has a hotel for me and told him
I'm hiring him for the Bagan Sunrise. He was relieved of his agony because I
was beginning to be angry. Lesson learned always be clear when you negotiate
for anything. You have to be sure. You have to let him say what you need if
without any paper documents. …You Will Meet Two Angels after
He drove the
much lighter bike for about 10 minutes. Darkness and cold air still surrounding
the temples, it was so cold. Damn cold that I chuckle because my whole body was
shaking. It was the coldest I've ever experienced. I remember the times I put
my body inside our big refrigerator to cool myself 20 years ago – now guess my
age lol.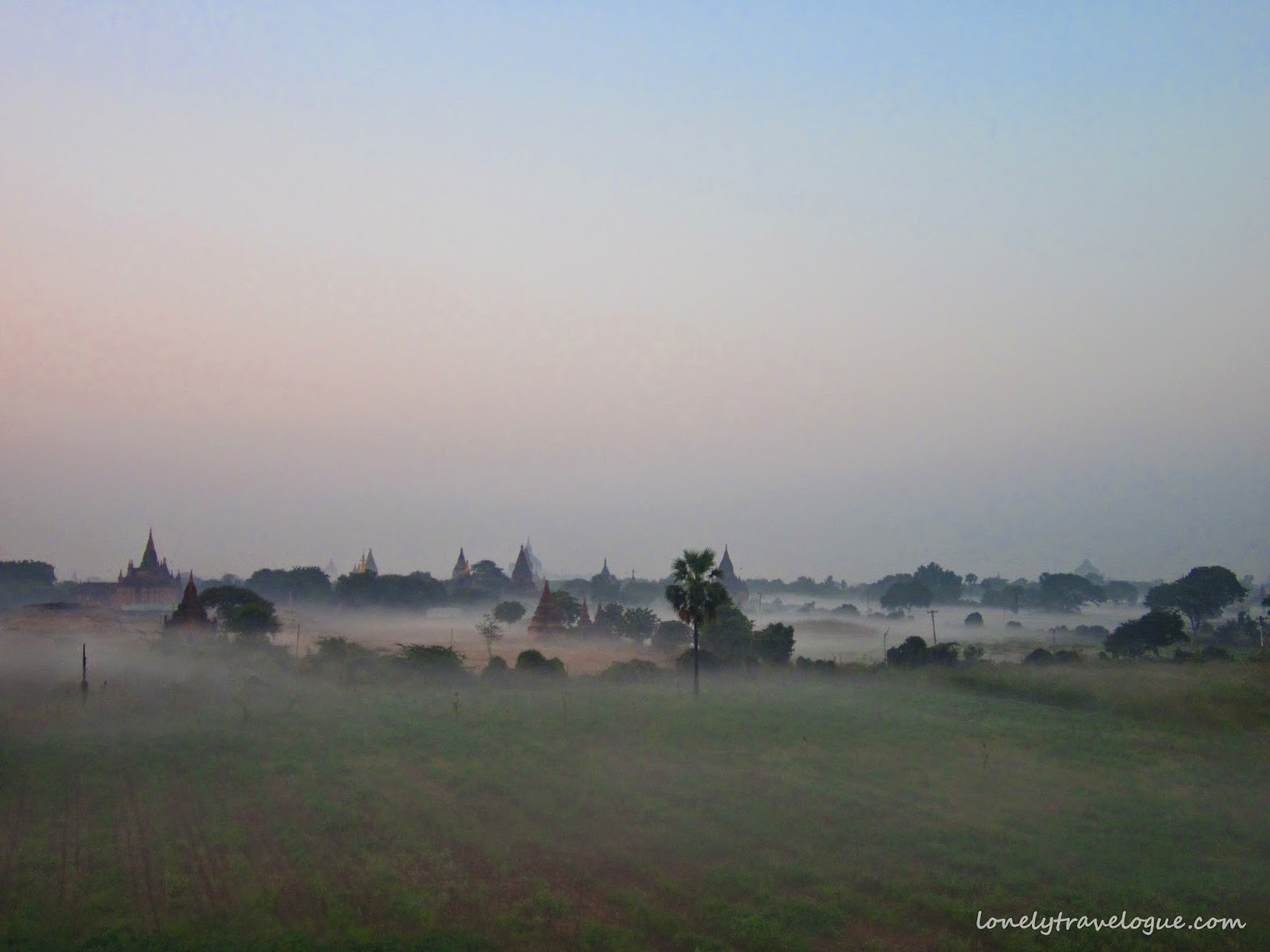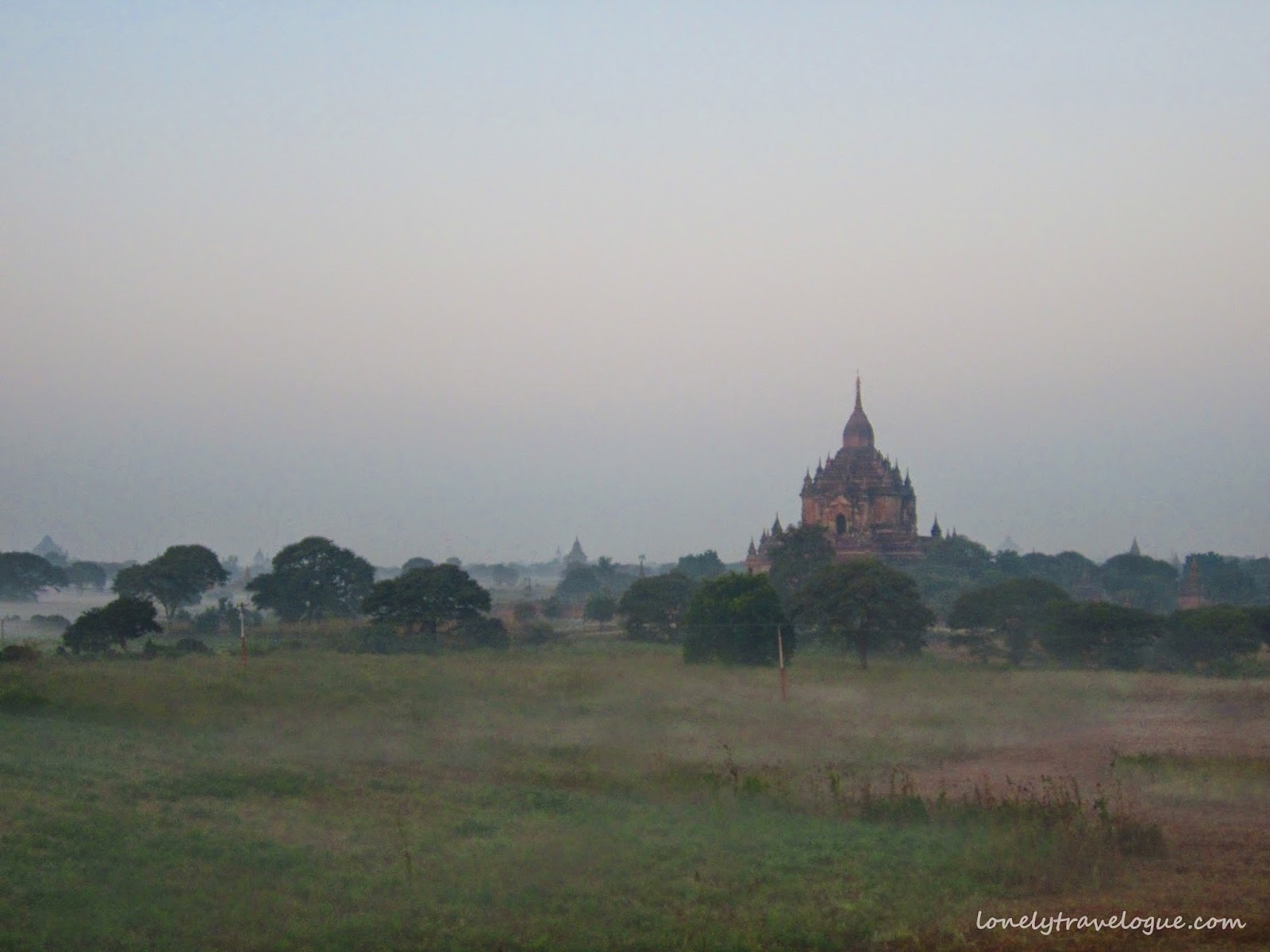 He turned left to the sandy road with a temple in yellow lighting at the end. I saw some horse cart with 2-3 people on it but my eyes was glued on the stupas of the temple. I was asked to put of my rubber shoes and step to the cold stone floors. You have to pay respect to the worship place in which you share the glory of ancient humanity. It's colder inside the temples made of red bricks that are becoming dilapidated. I went up and witness a crowd trying to find the perfect spot to witness the so called Bagan Sunrise. I went to the second layer of the stupa where you can sit and befriend other tourists.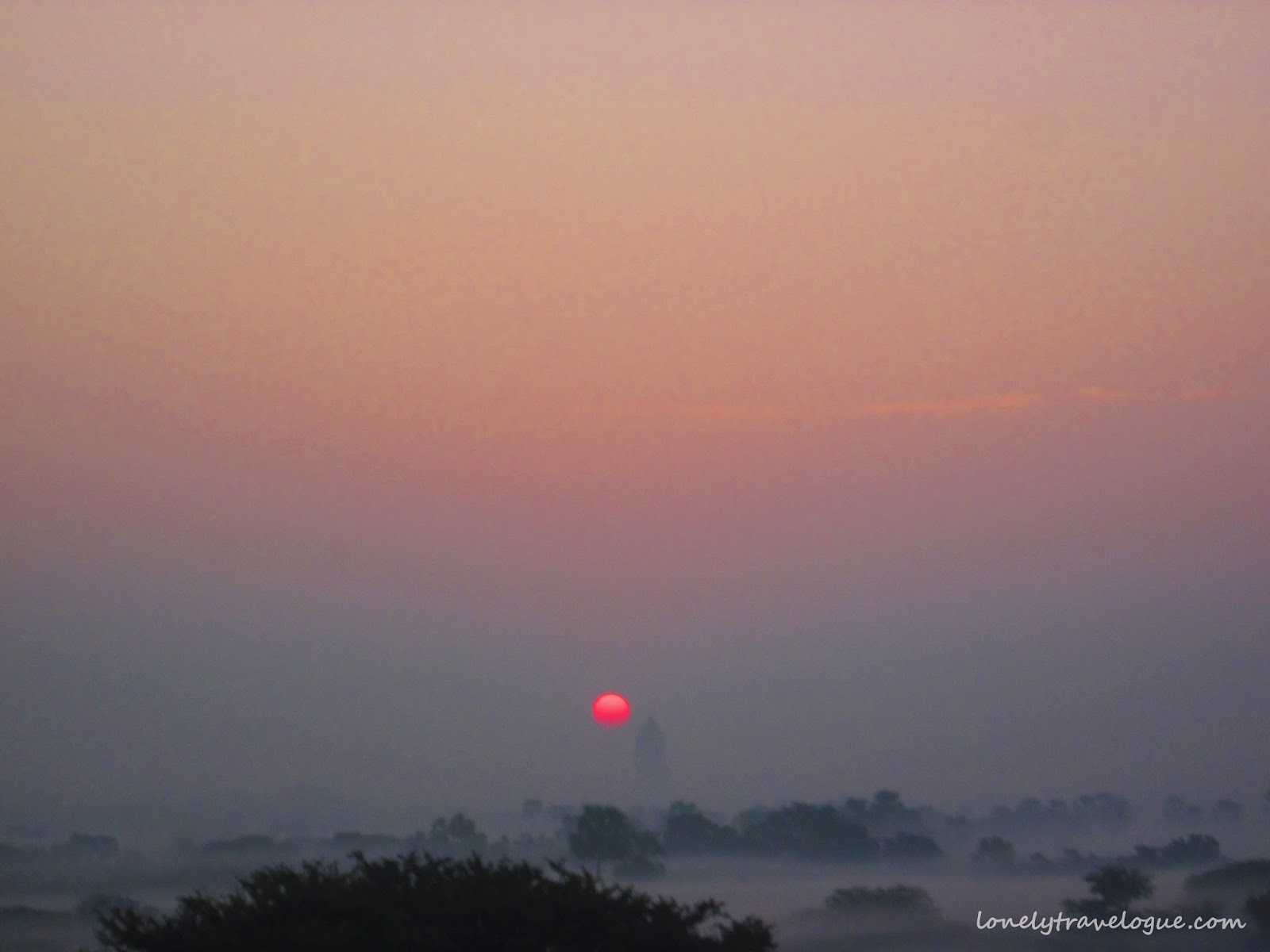 Looking afar the
vast darkness, I heard a dignified voice saying "Hi! So where you guys came
from?" I felt the need to answer not just to have new friends but to raise my
flag as well. She's asking where I came from, I have to answer. I thought the
voice came all the way from the western hemisphere because her complexion was
illuminating in the dark. Then I said oh she's Asian like me. I got this
philosophy that every time you went out of your country you represent your country;
you are an ambassador of your nation. You have to stand up and be the man your
country needs. Invite them to visit you. Show the world what your country has.
Host them. Make them feel home.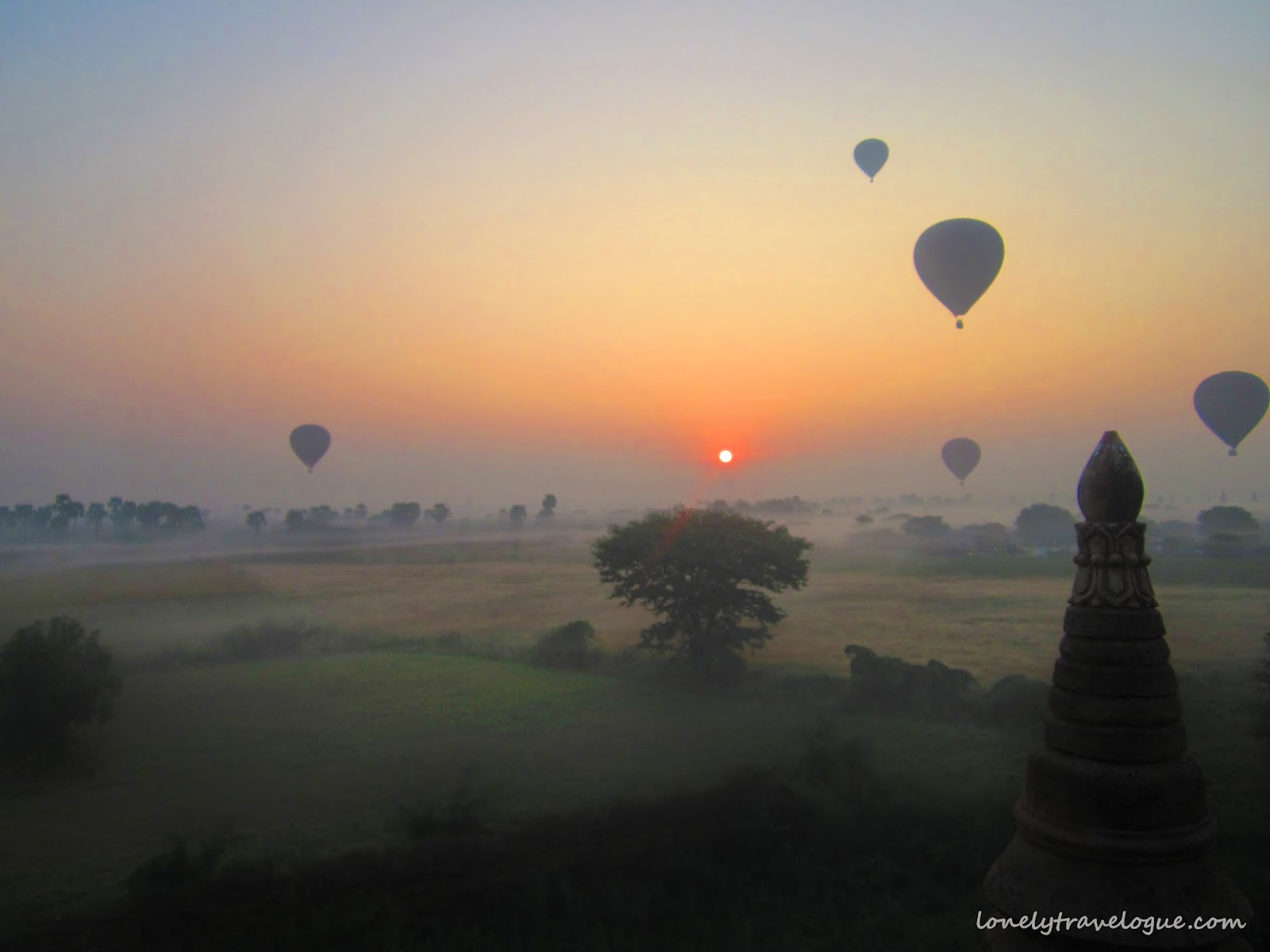 I answered her, "I'm from the Philippines" She's quite amused by the fact. I invited her to
seat beside me for a perfect Bagan Sunrise experience and she was excitedly
went up with her nosy sister. She sat beside me. And oh boy I just sat with an
angel!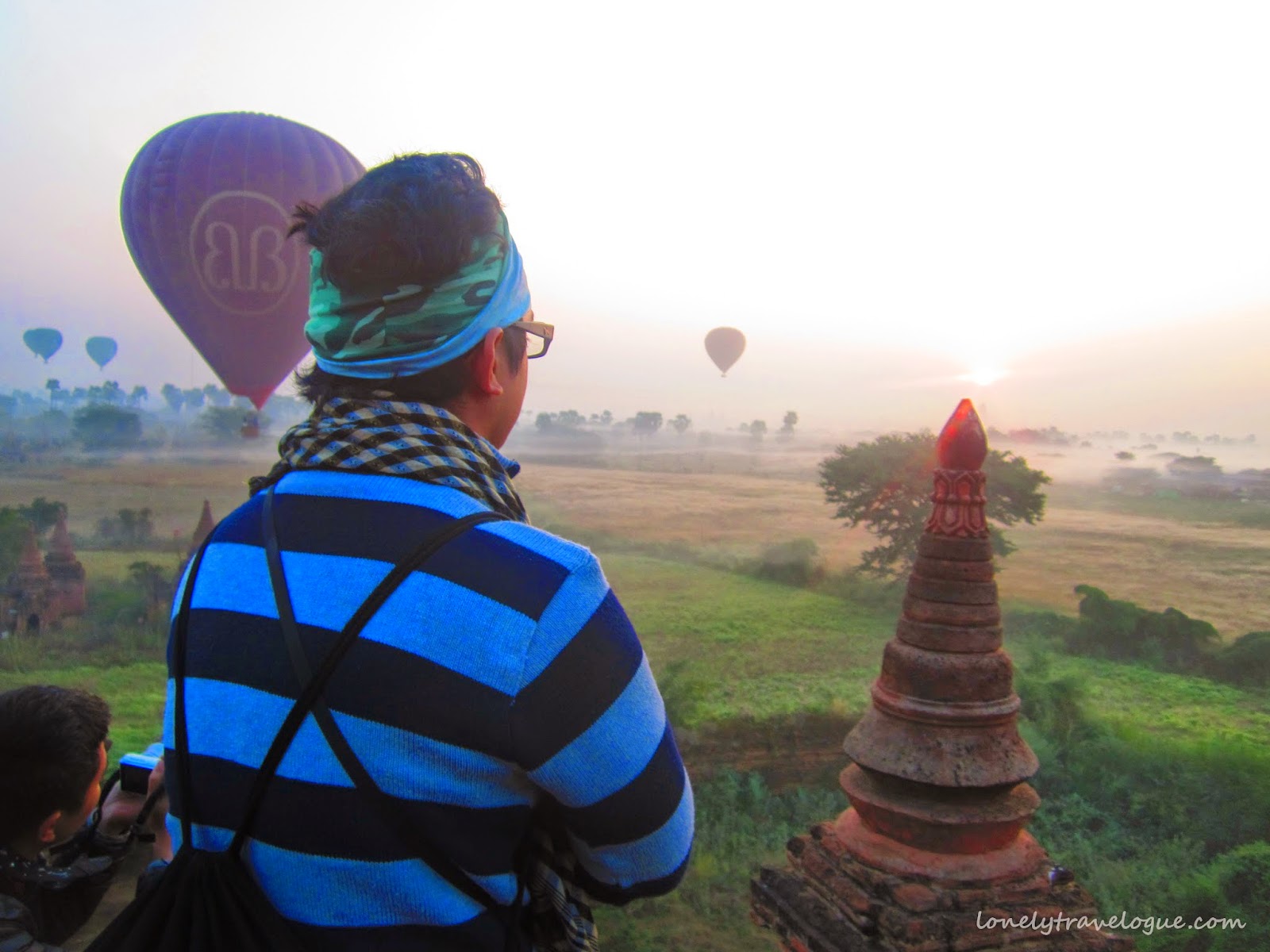 Her name is
Cyndee and her sister is Jenny. They are from Kuala Lumpur Malaysia. We talked
much about anything under the sun. The talked went further our itinerary and
they generously invited me to join them. And that's actually I was looking
forward too, meeting new friends to share the cost of the horse cart tour.
US$30 is too much for a solo backpacker from the Philippines.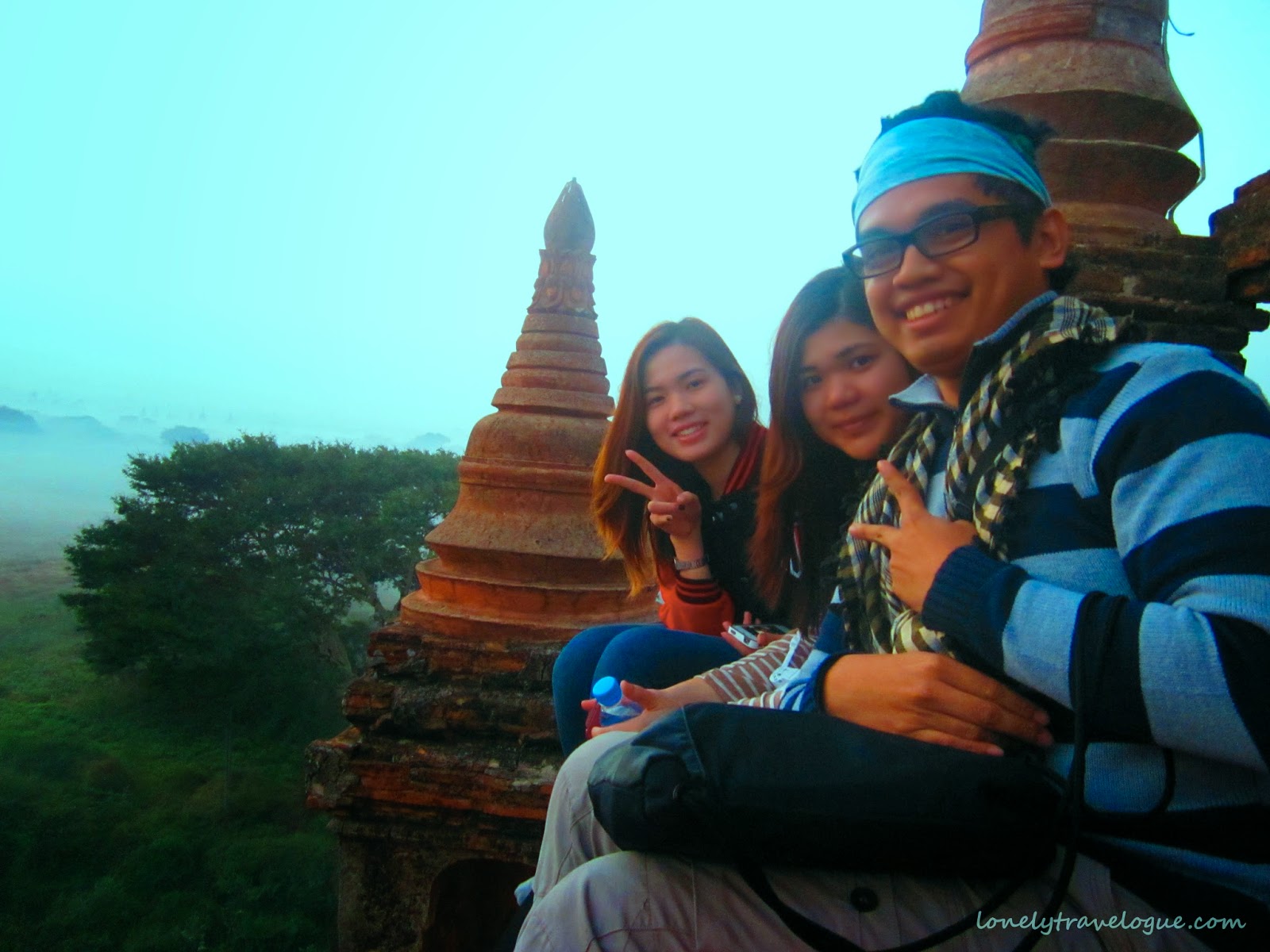 Anyway we shared
the cost of the horse cart, we shared the amazement over the temples and
stupas, whine about human treachery in the temples, talked about food and culture,
waited patiently for the sunset and our prize is forever friendship – thanks to the social media. That's
good about solo travelling; allowing yourself to be friends with stranger and
most of the time your reward is priceless work of magic. Cyndee is sweet and beautiful
– classy woman, no doubt I was attracted. Jenny is intelligent and strong woman
– she'll go a long way for sure. I can't wait to tour my two angels in the busy
streets of Manila and I can't wait to visit them in Malaysia.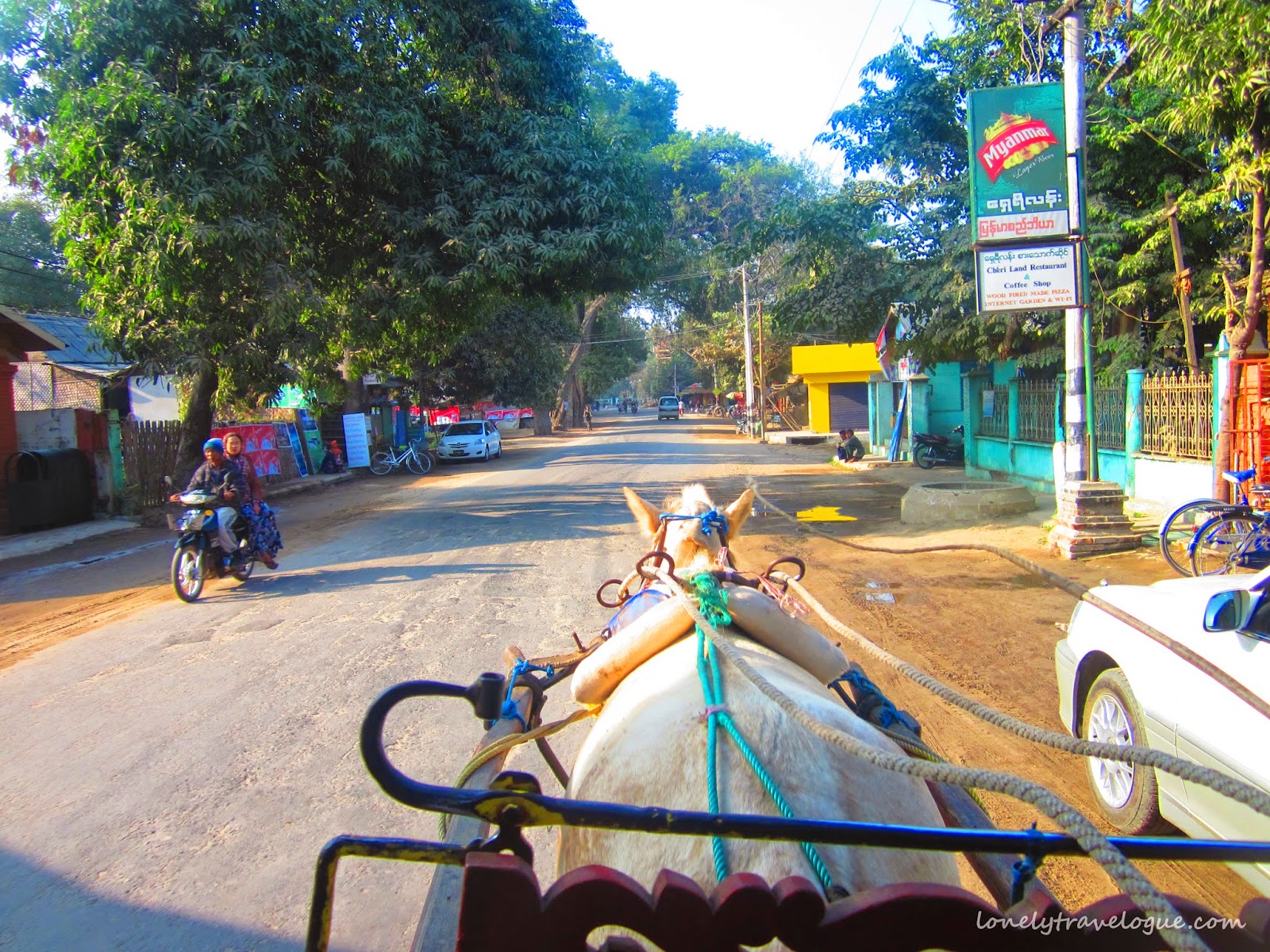 Temple Chasing Every tourist is
supposed to pay an Archaeological fee just like in Angkor Wat to enter in some
major temples in Bagan. But you wouldn't recognize the difference because most
of it is pretty much the same. Our horse cart driver/tour guide suggested that
we visit the temples not requiring the archaeological fee. I'm not going to
play like I am your history teacher here because I did not research about the
temples. I was there to be amazed and be relaxed. Here are the
temples that we chased in Bagan: Shwe Zigon Zedi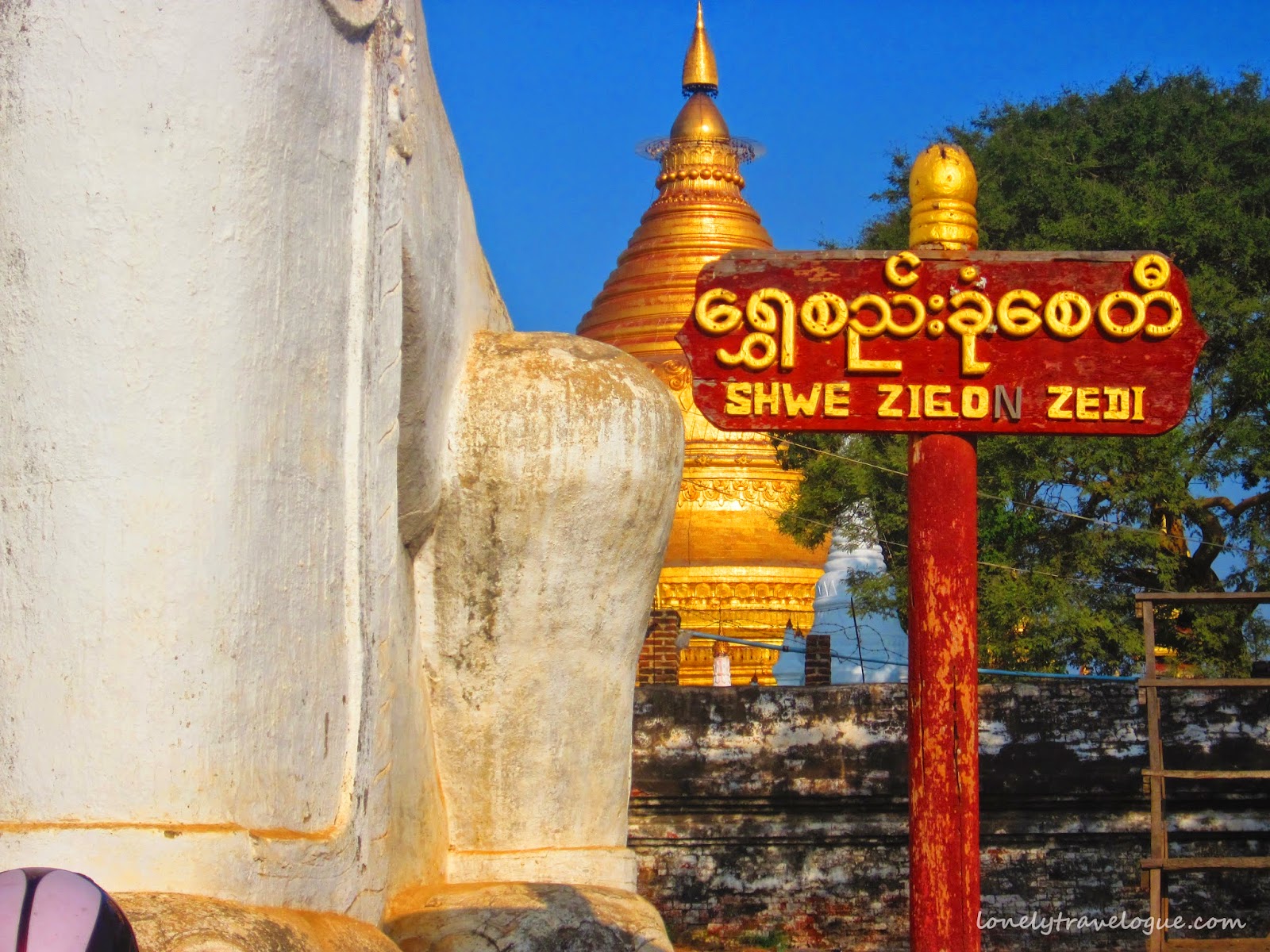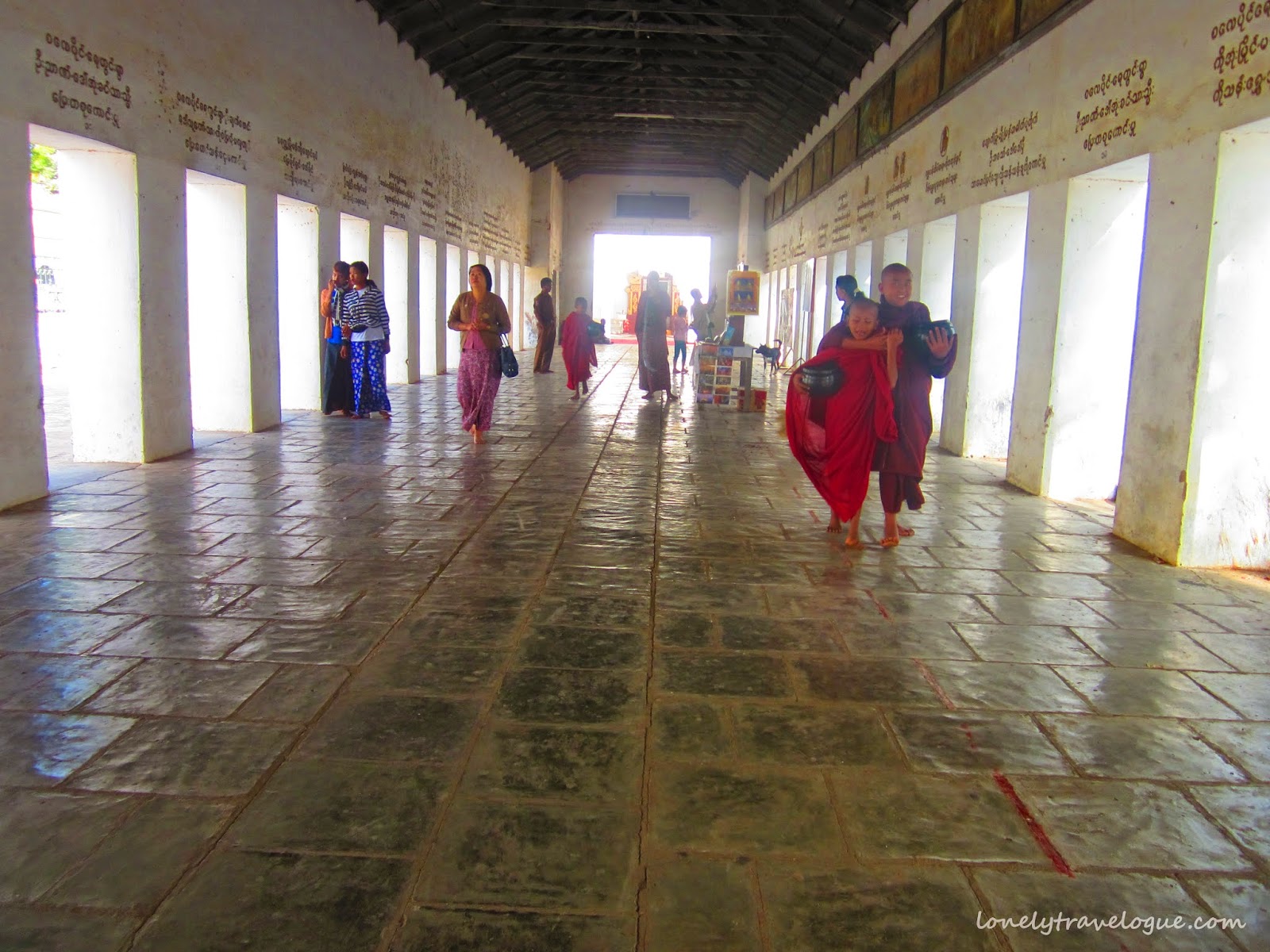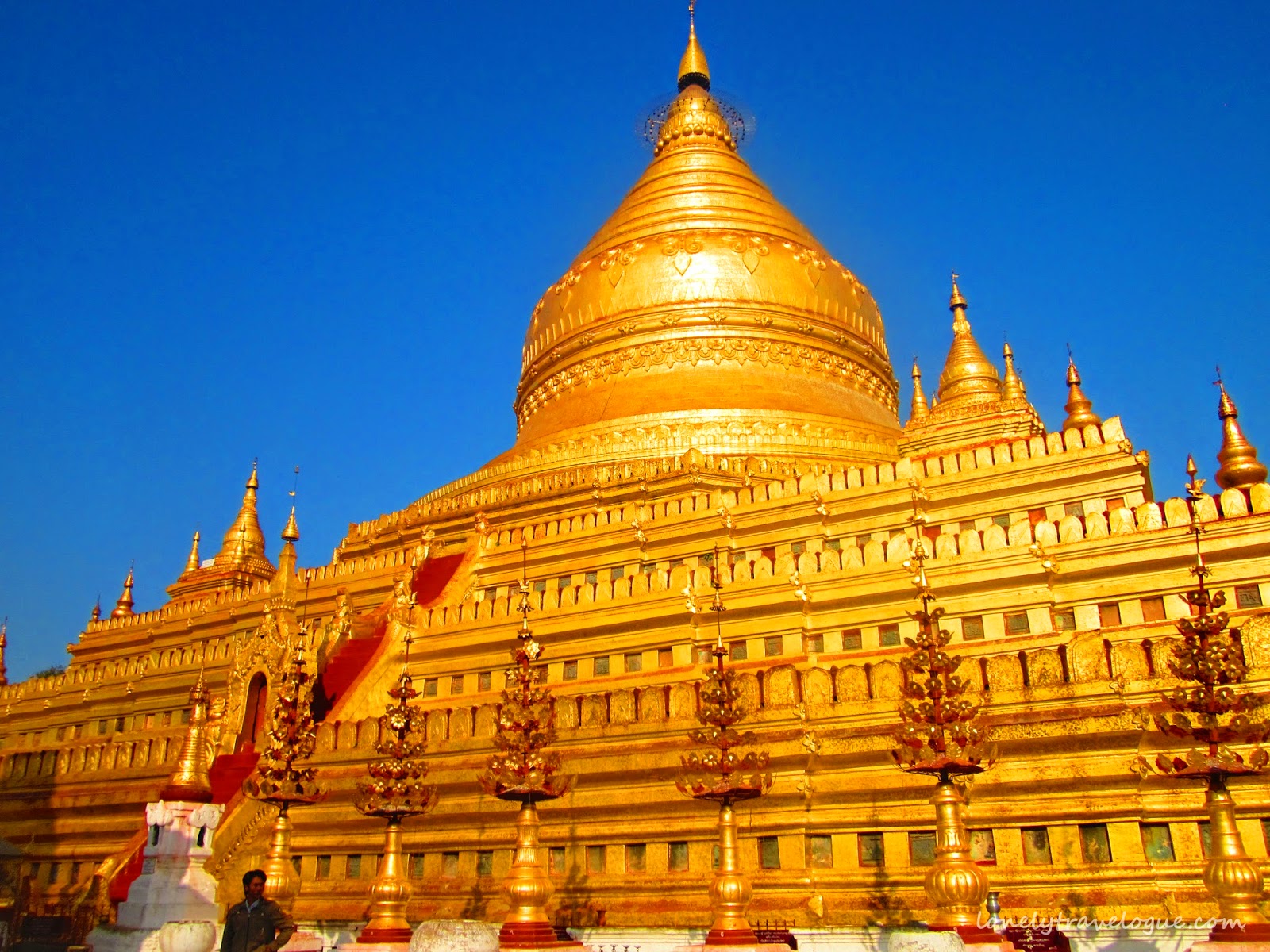 Chi Bae Wei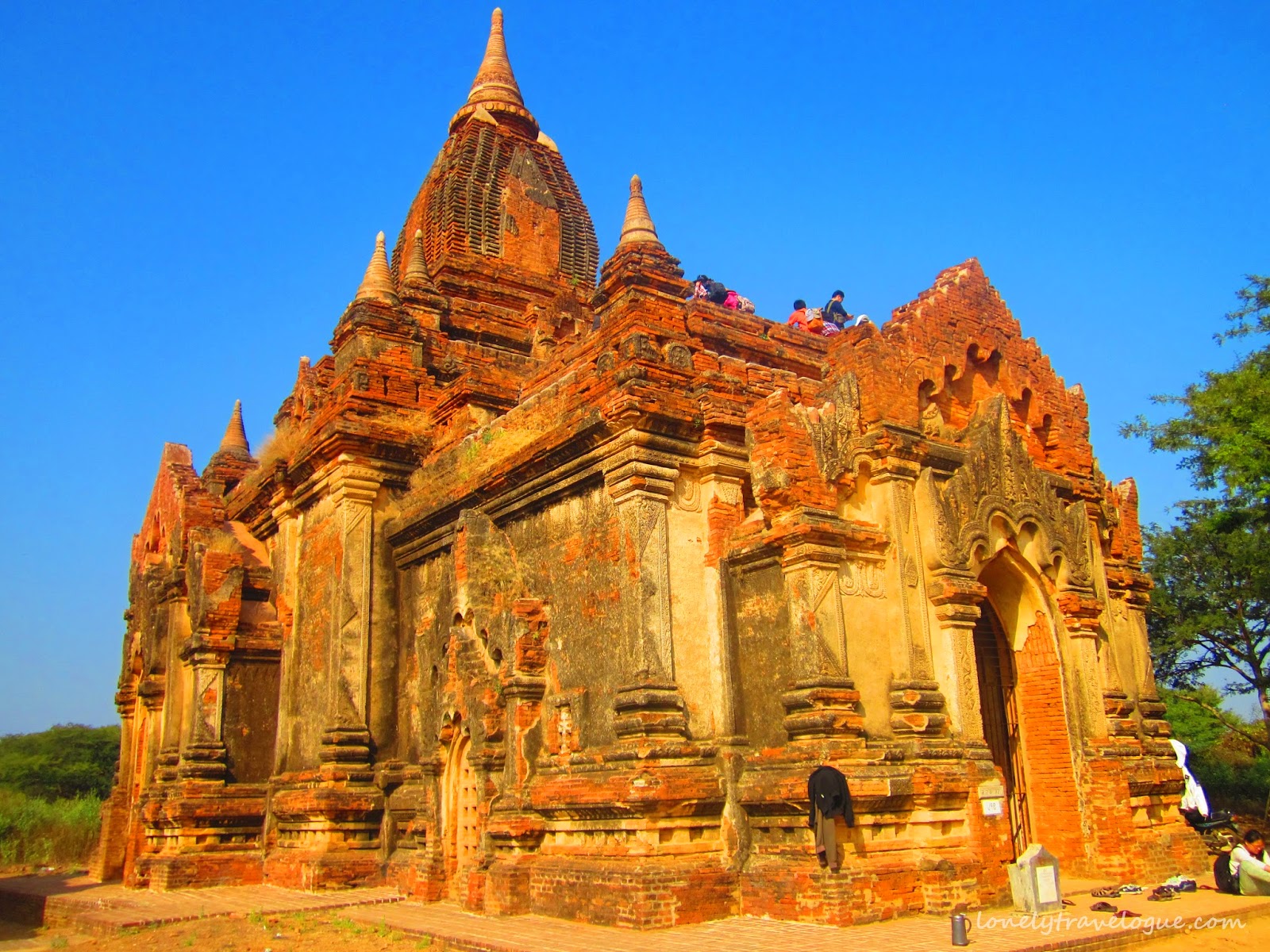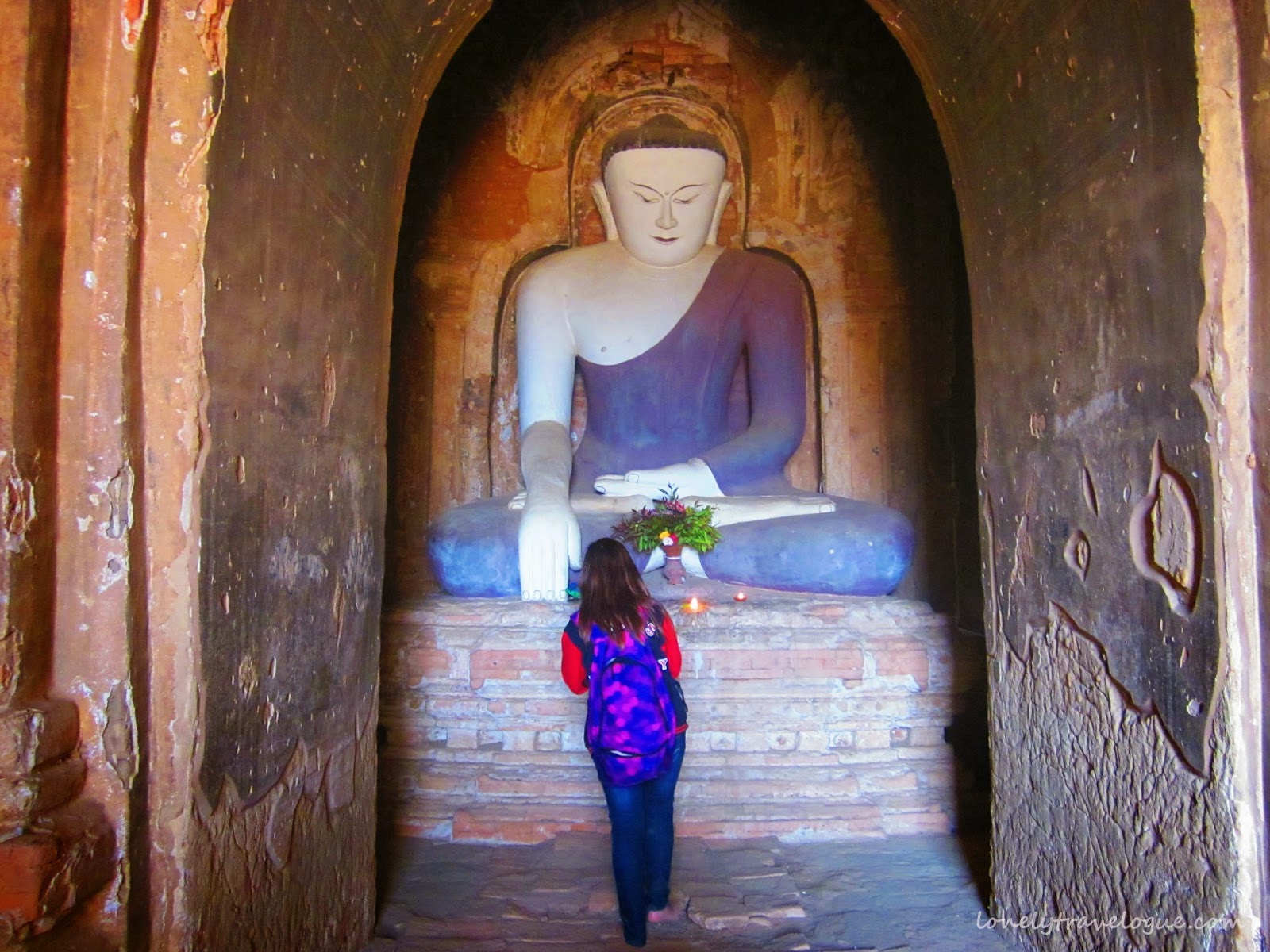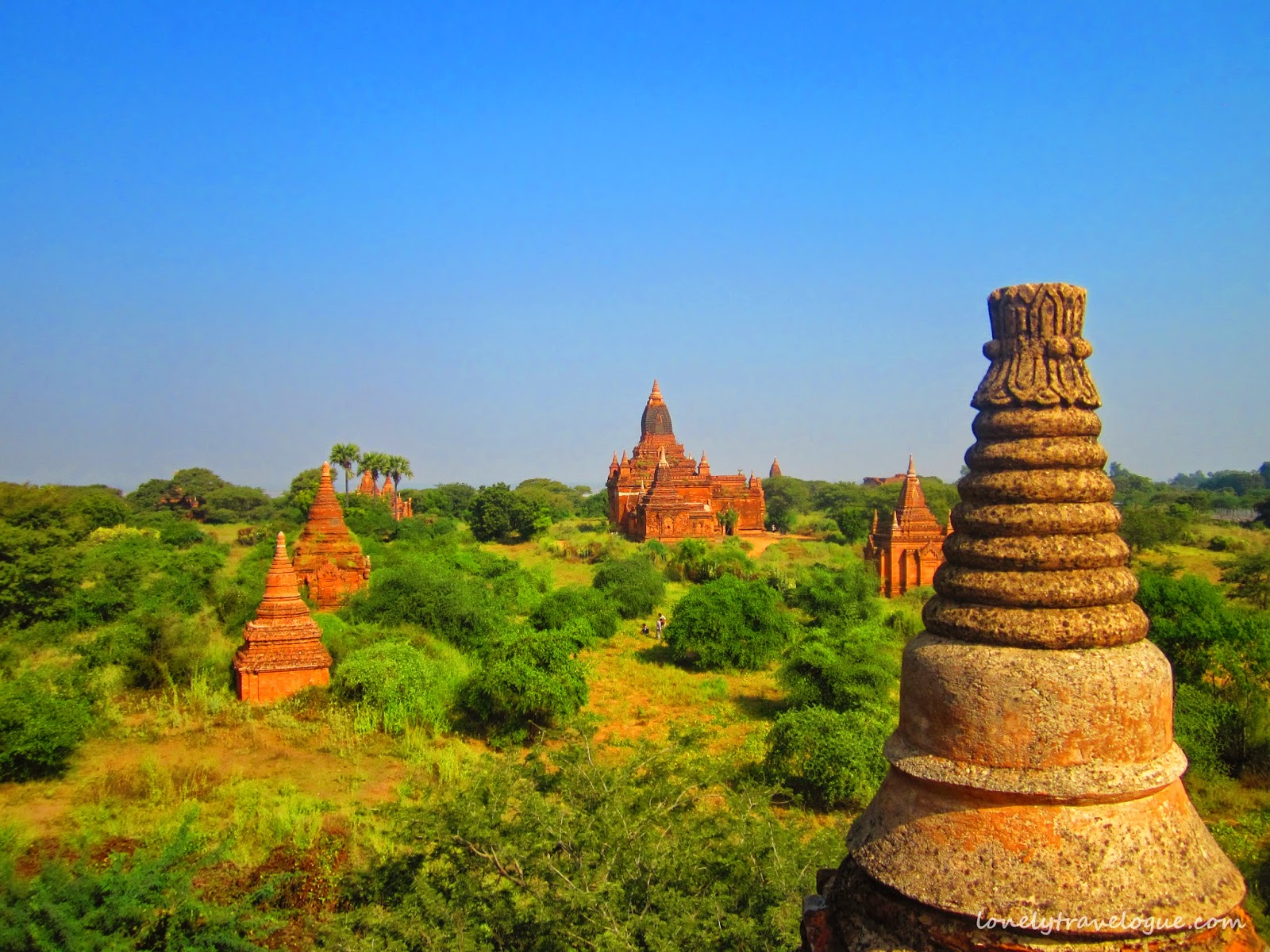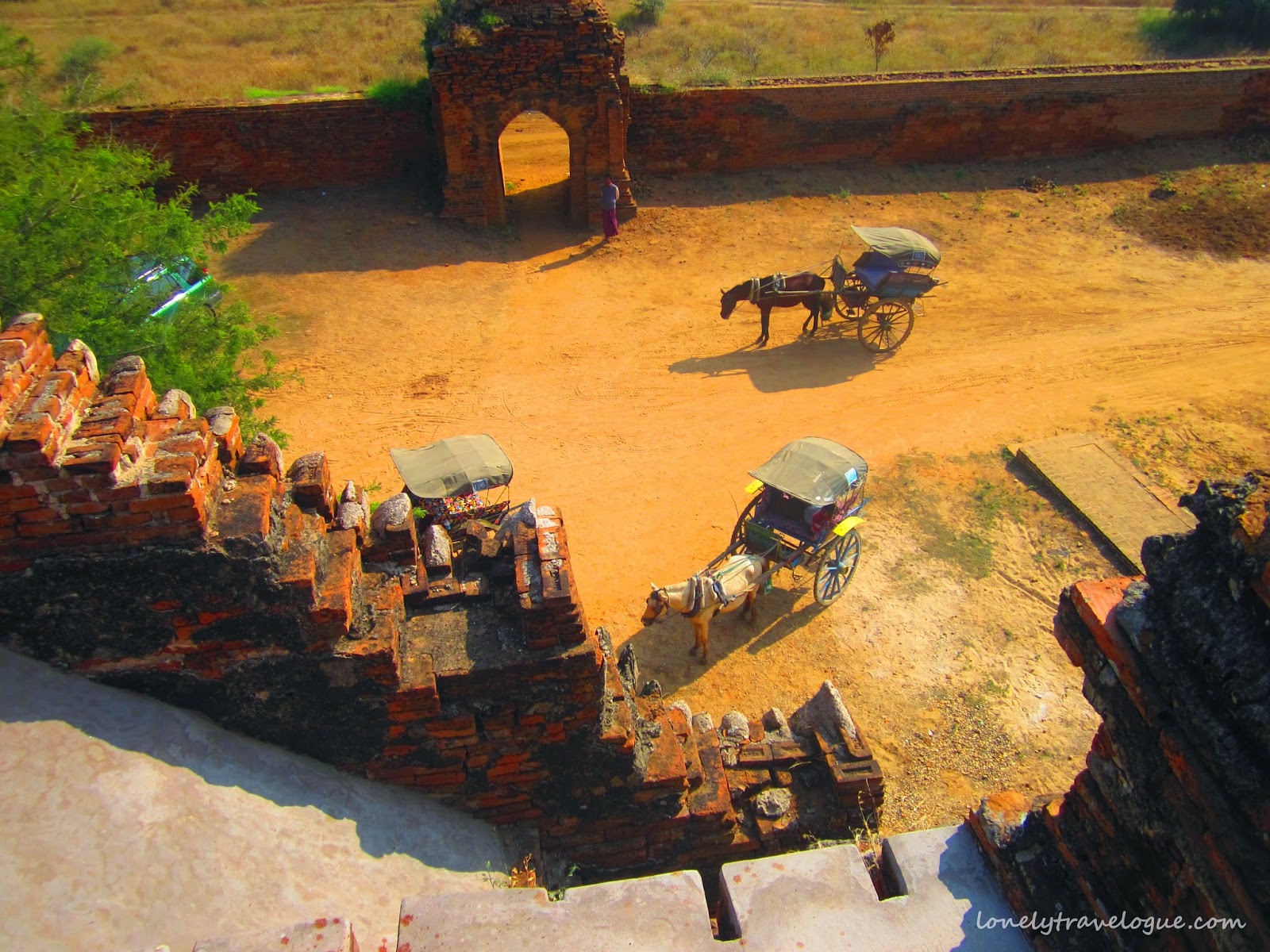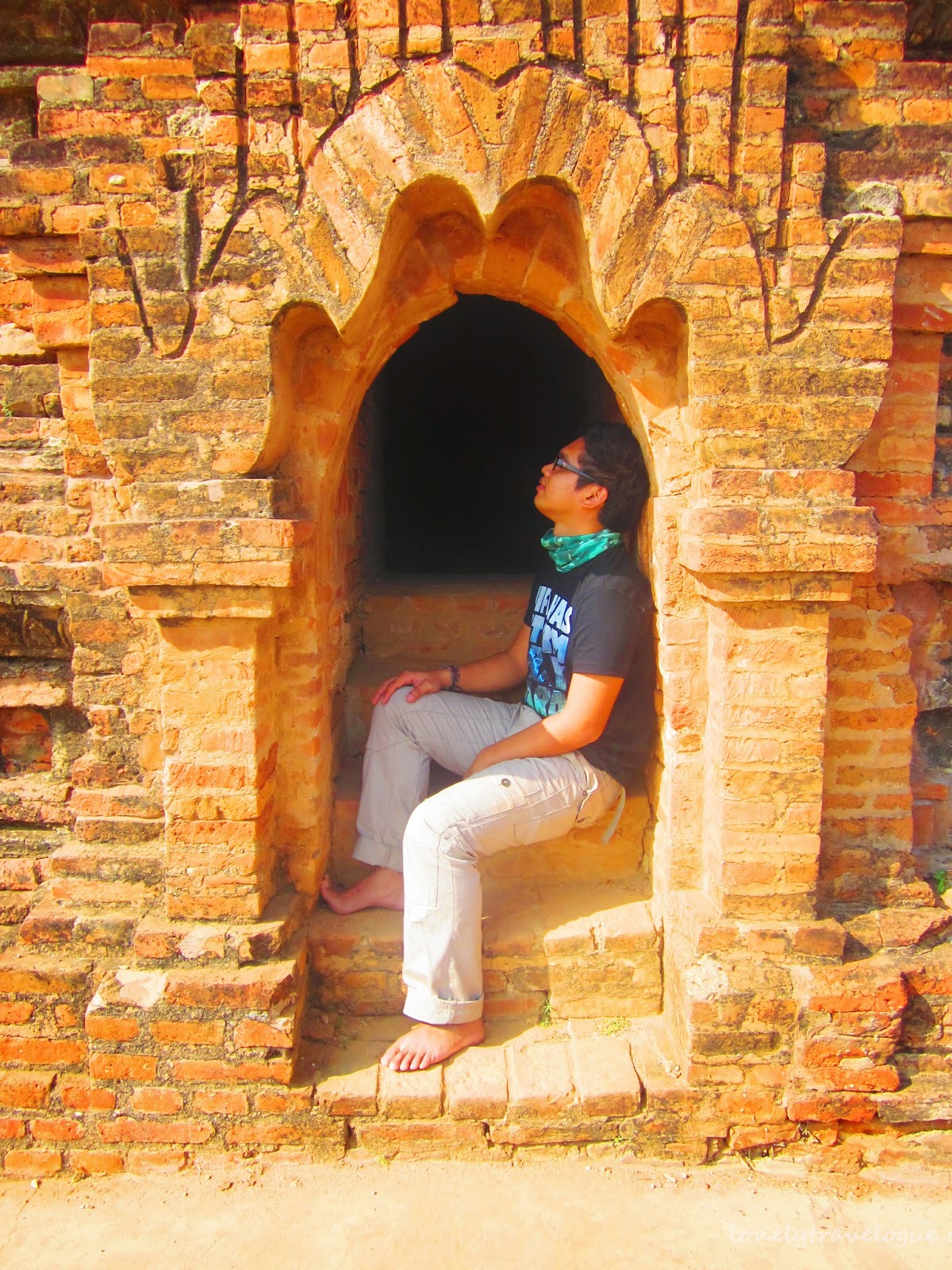 Hillominto
Guphaya-Yi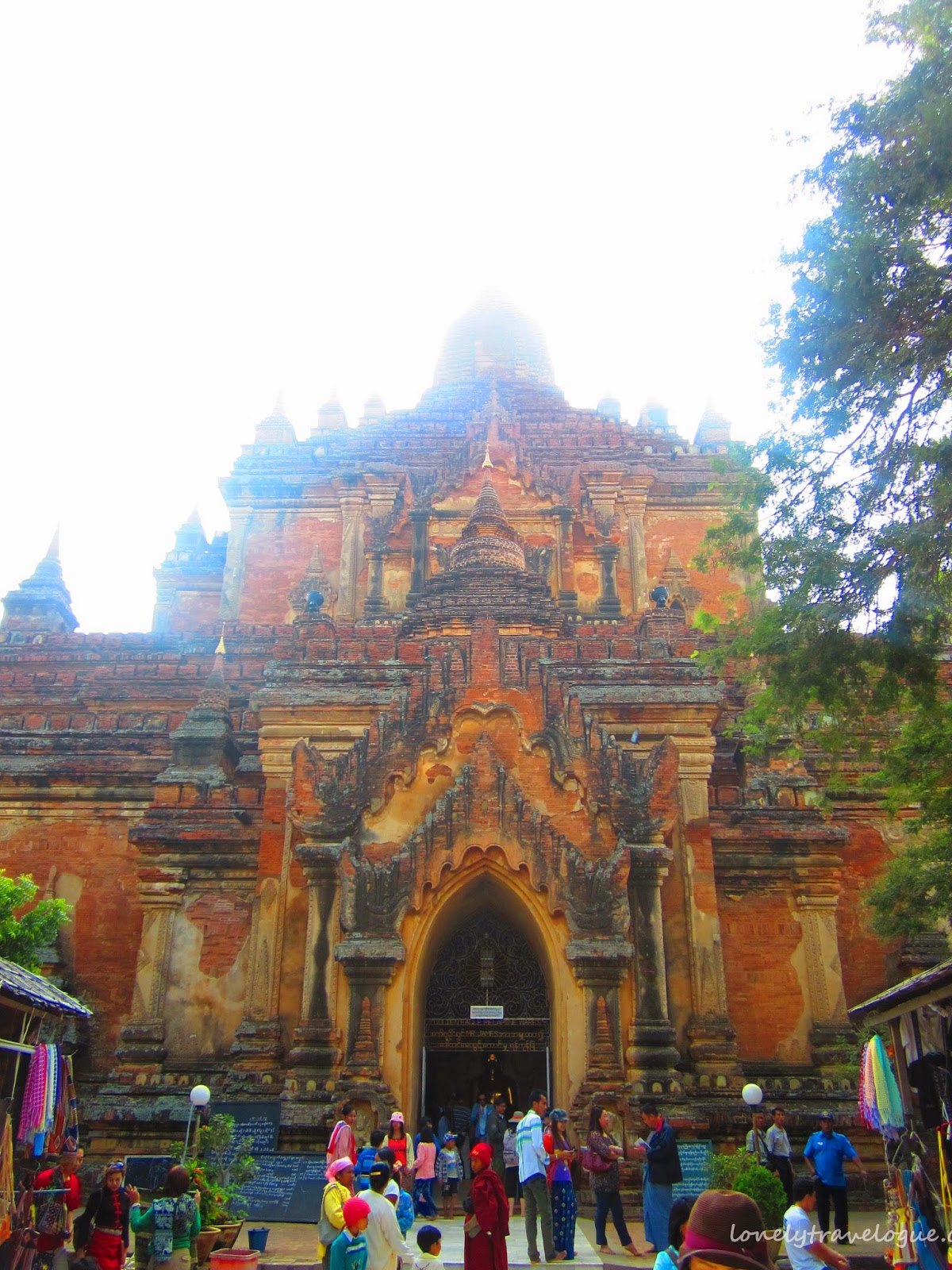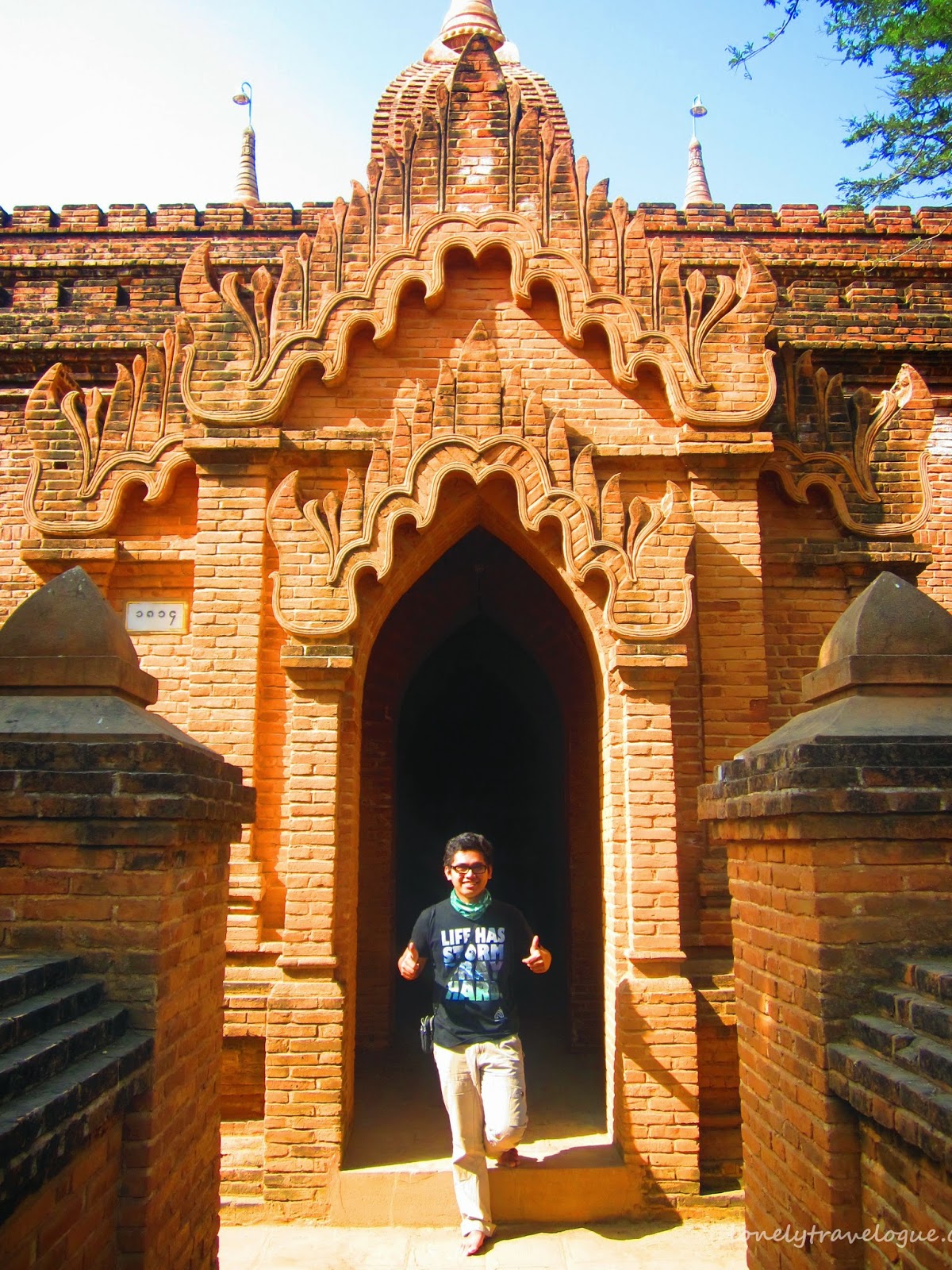 Upathein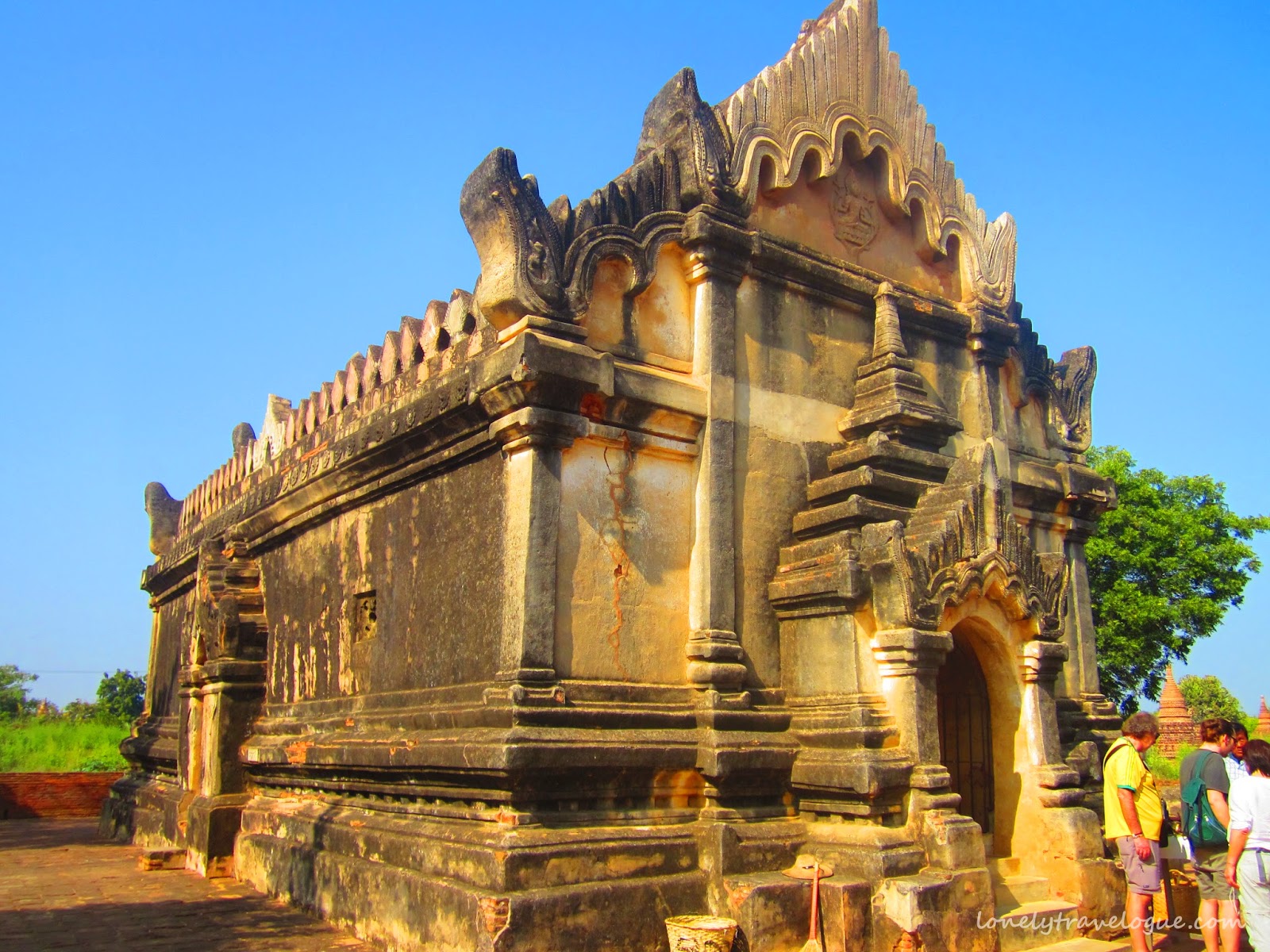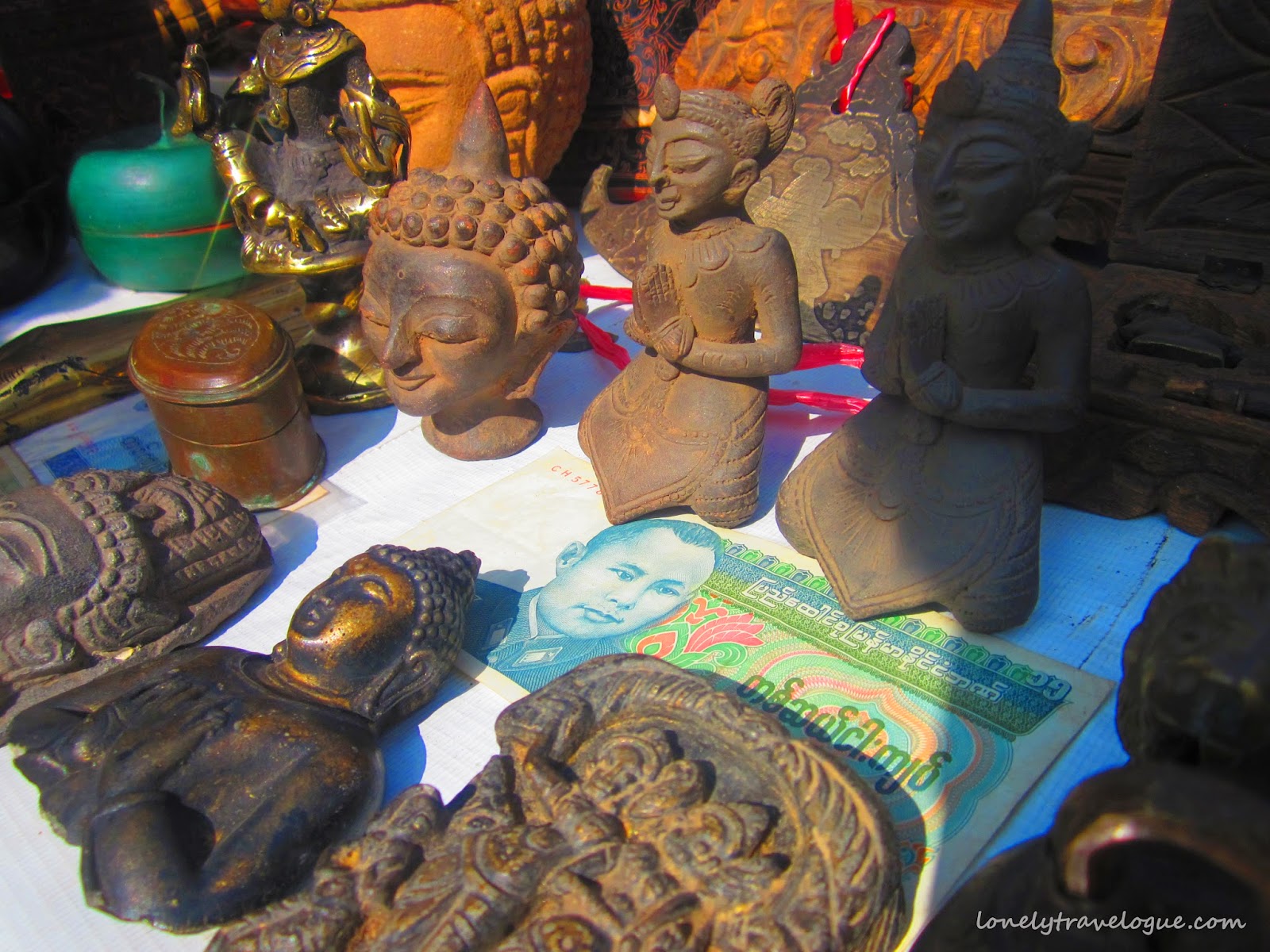 Khay-Min-Cha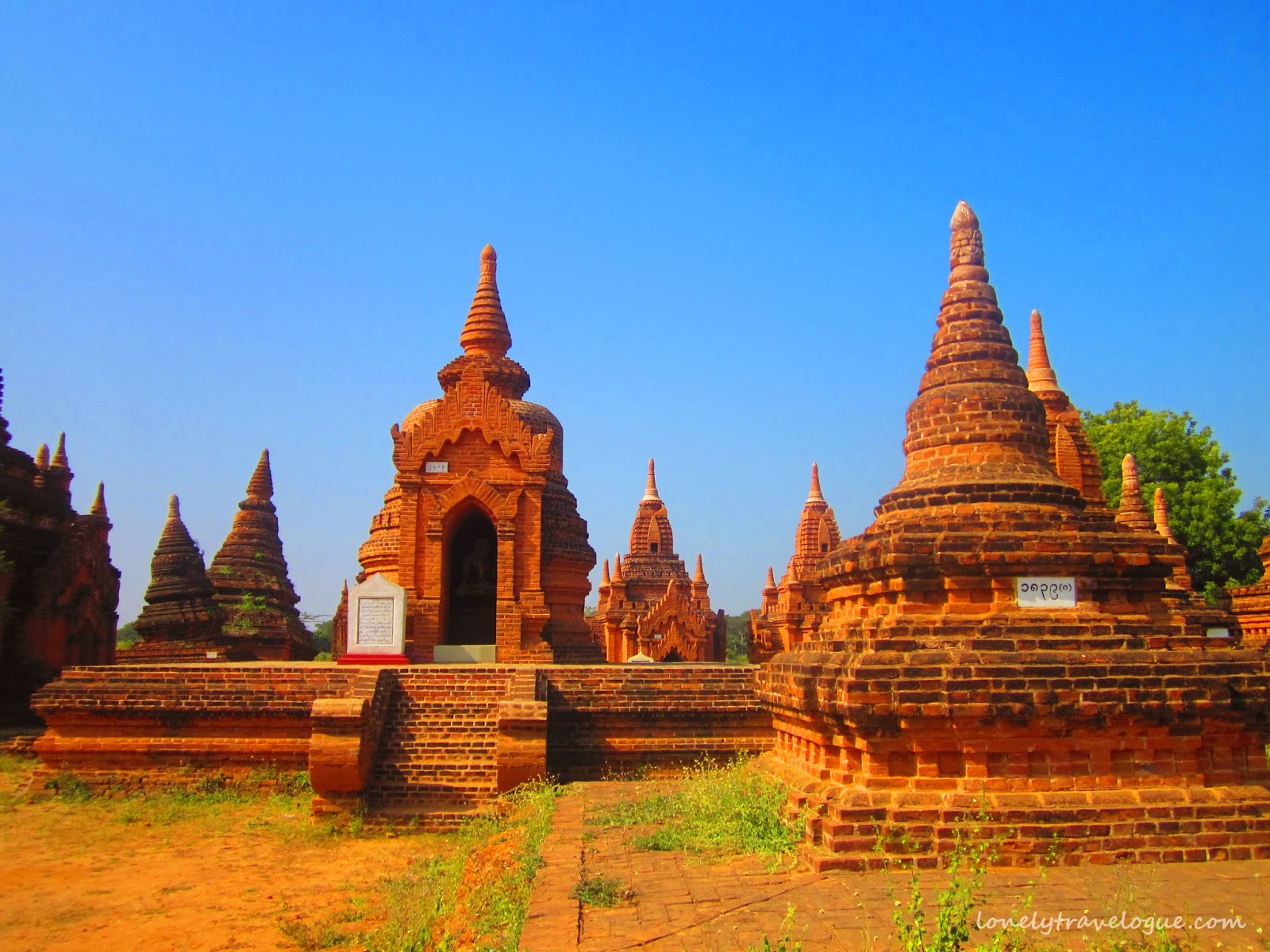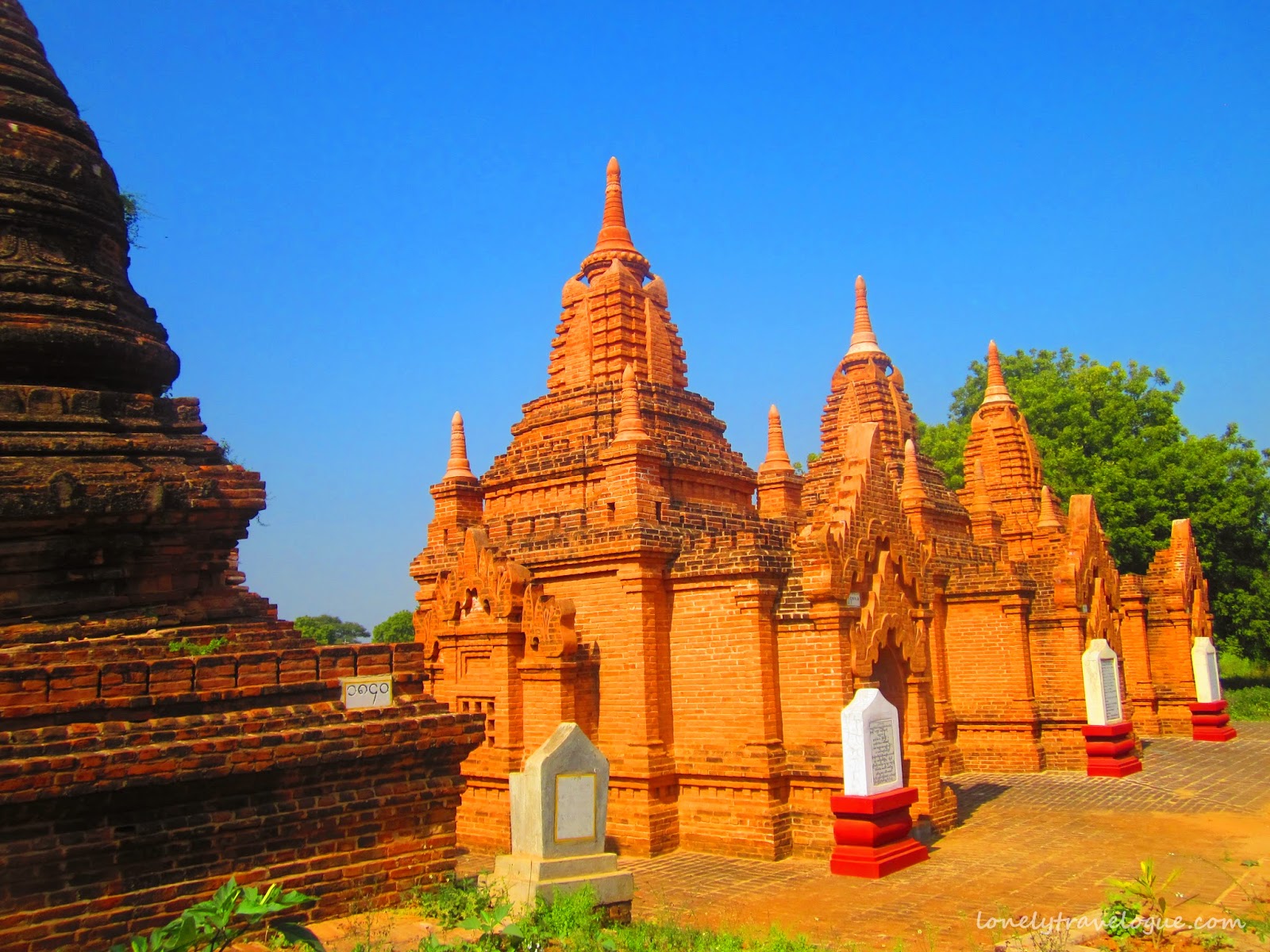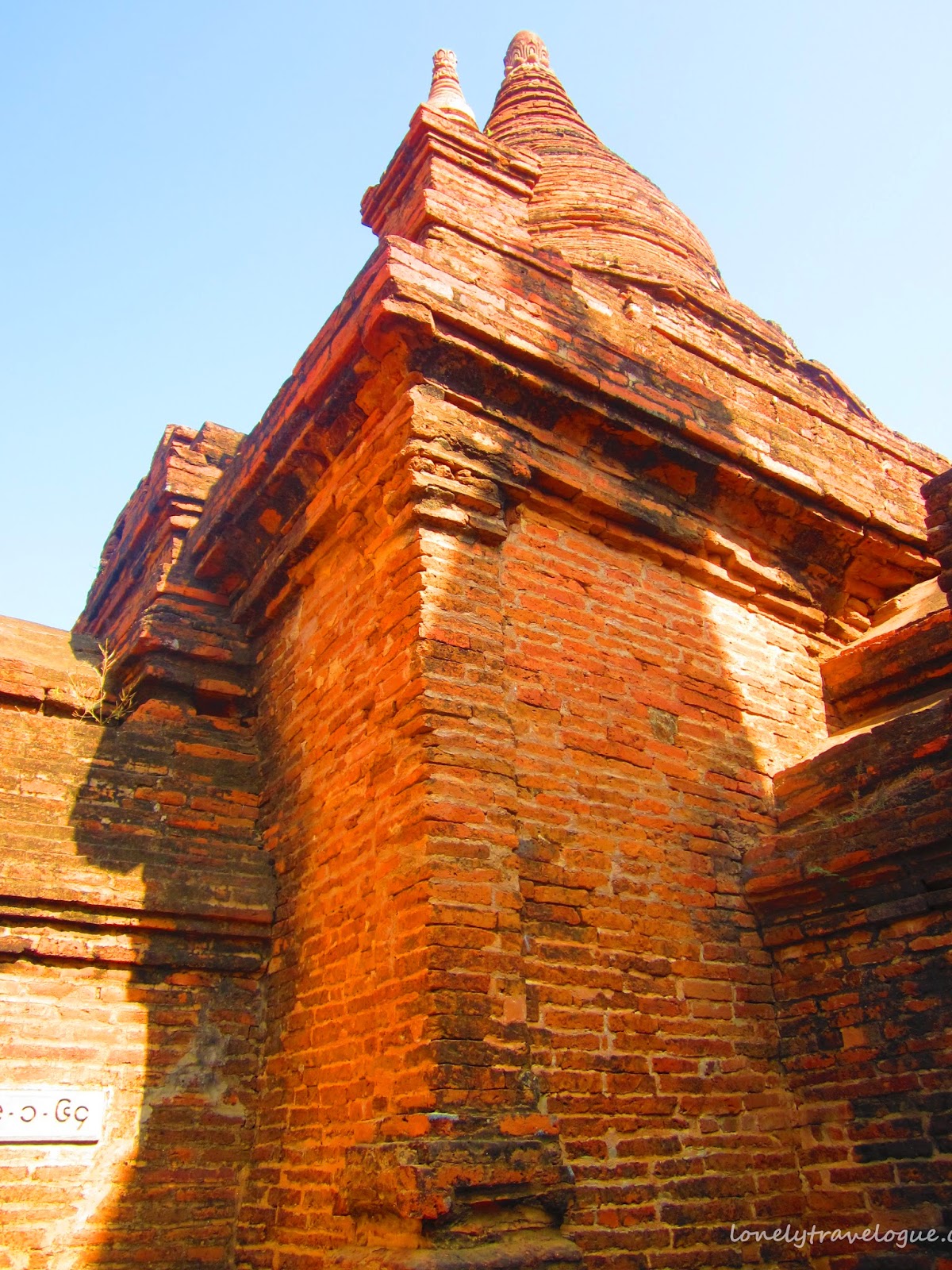 Thatbyimyu
Pagoda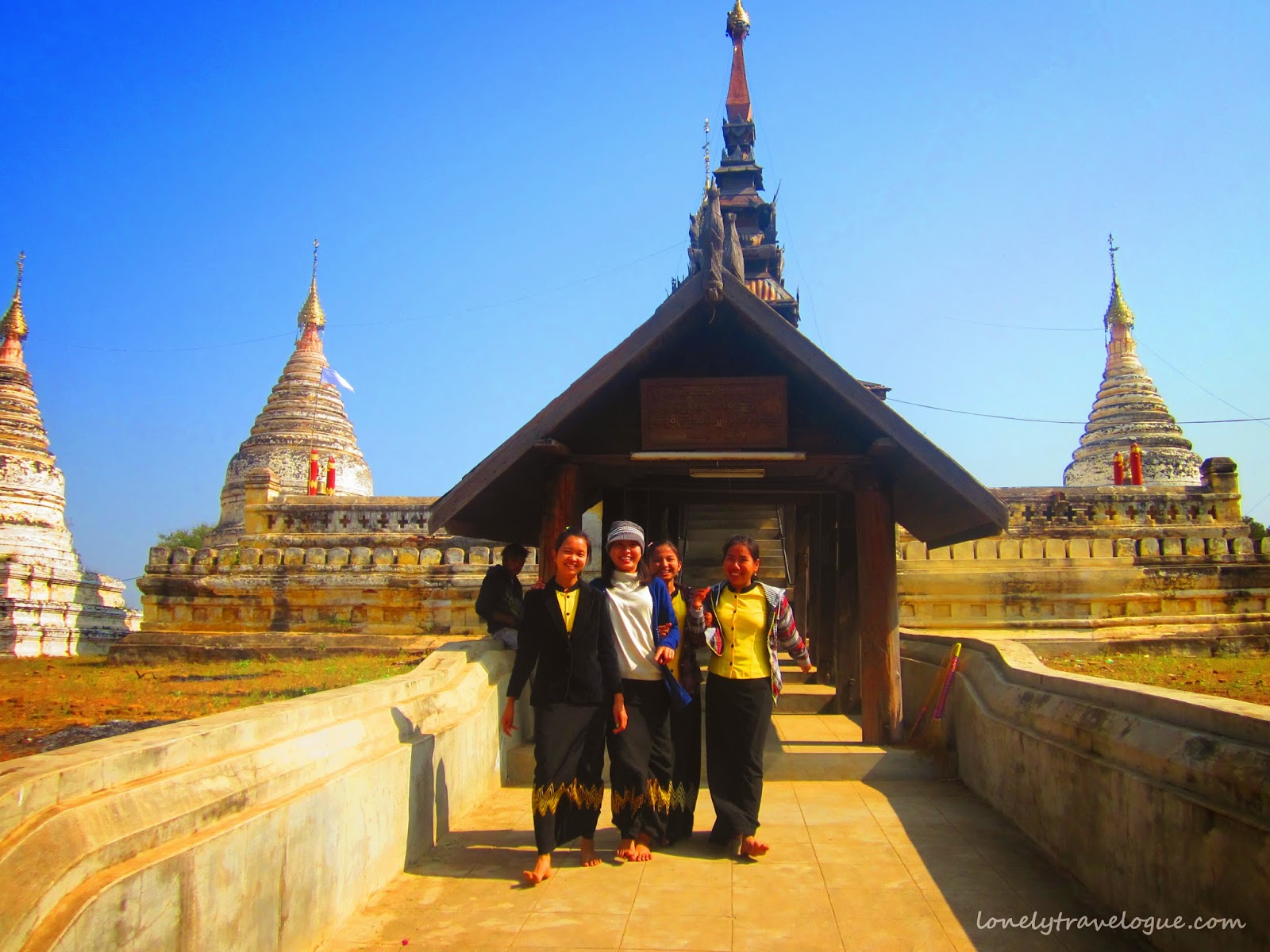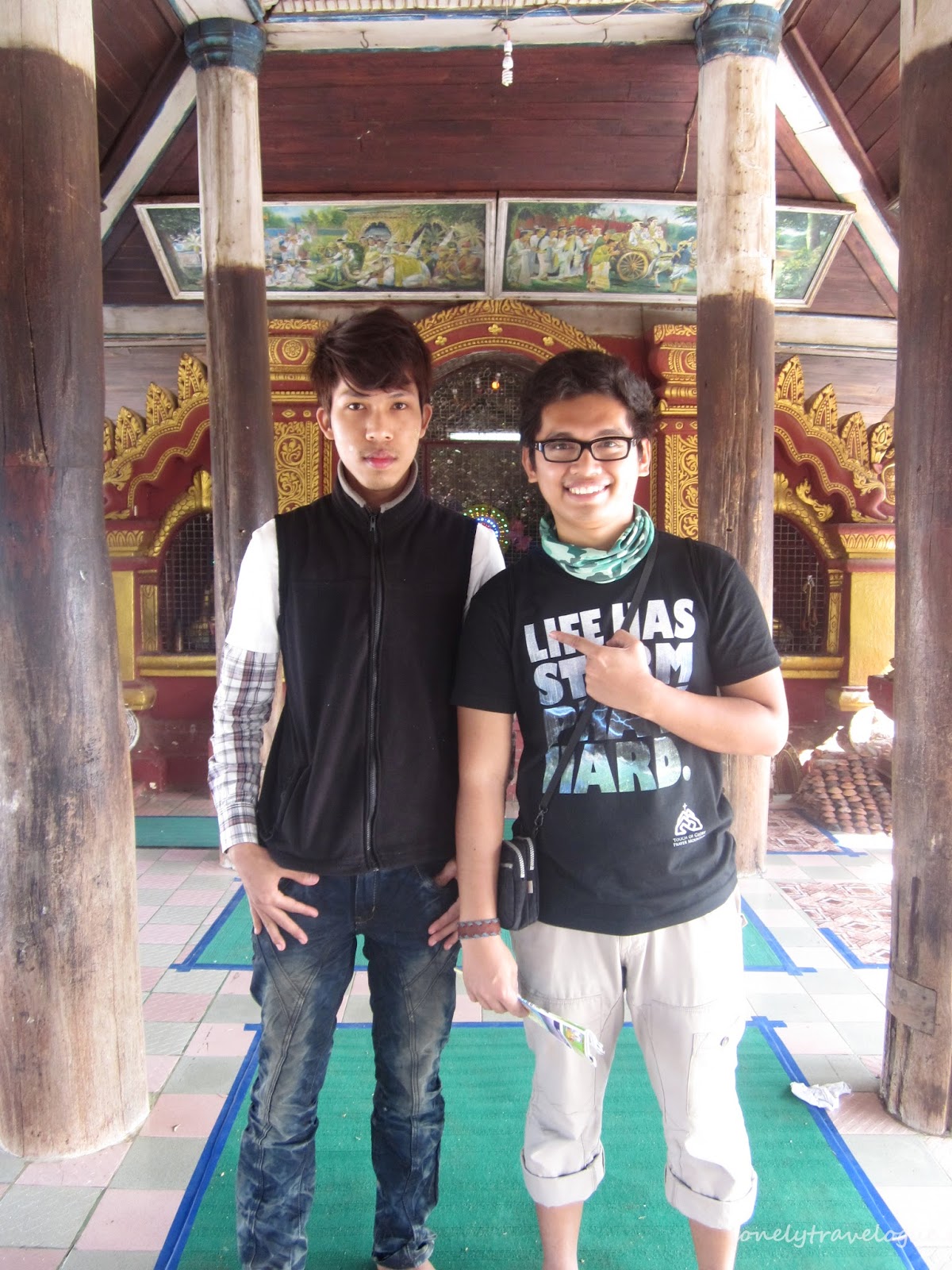 Shwe-San-Daw
Paya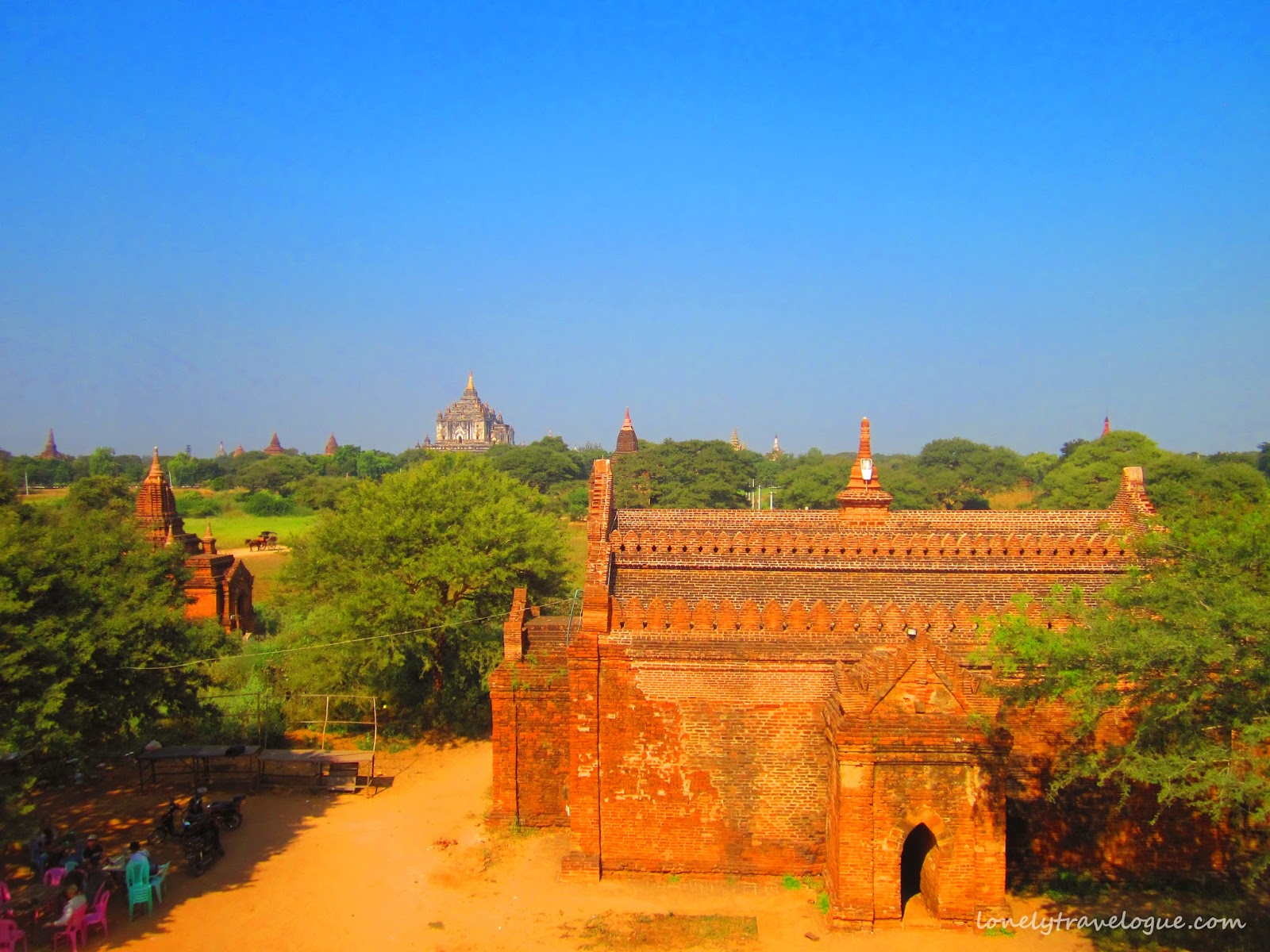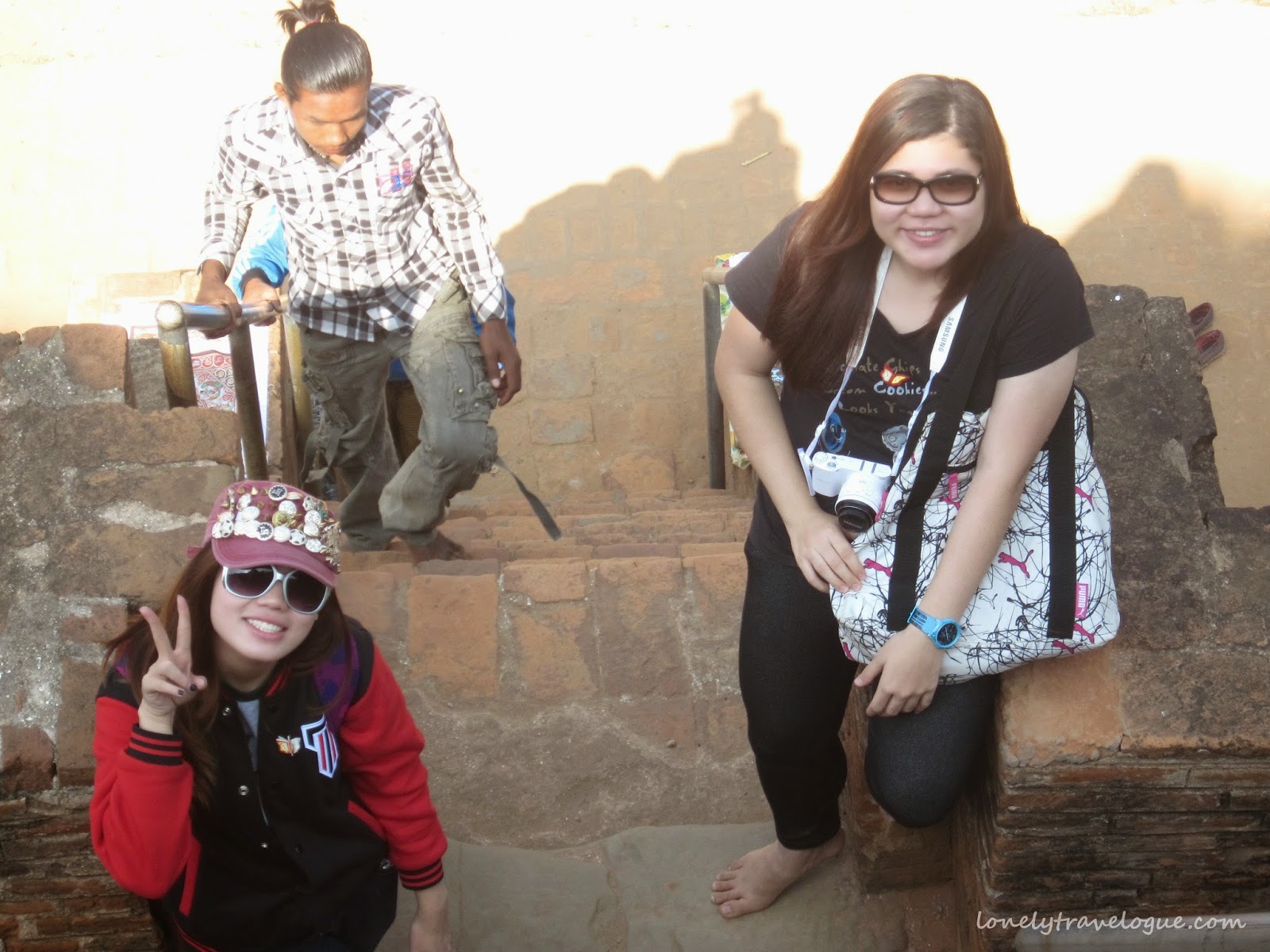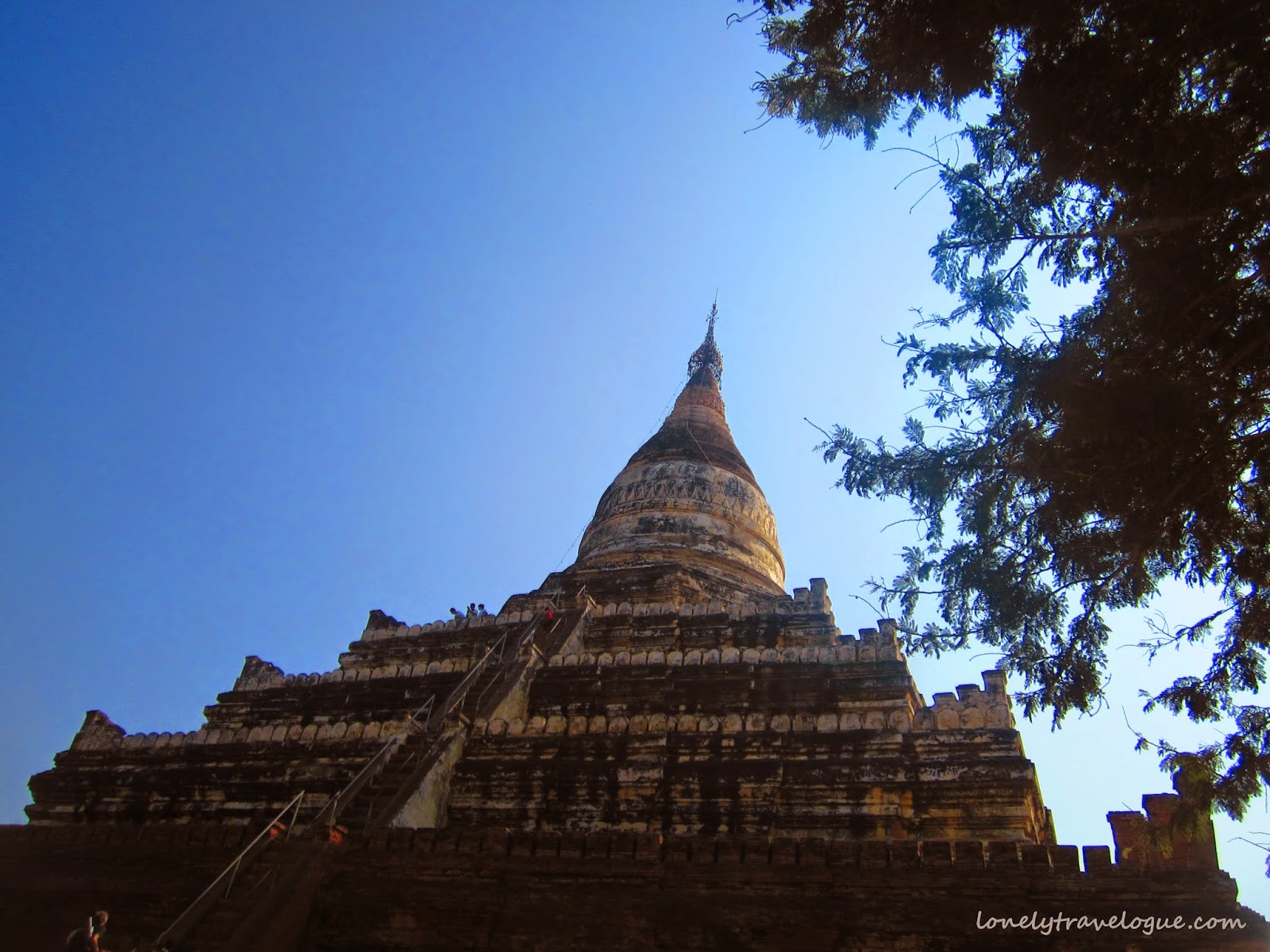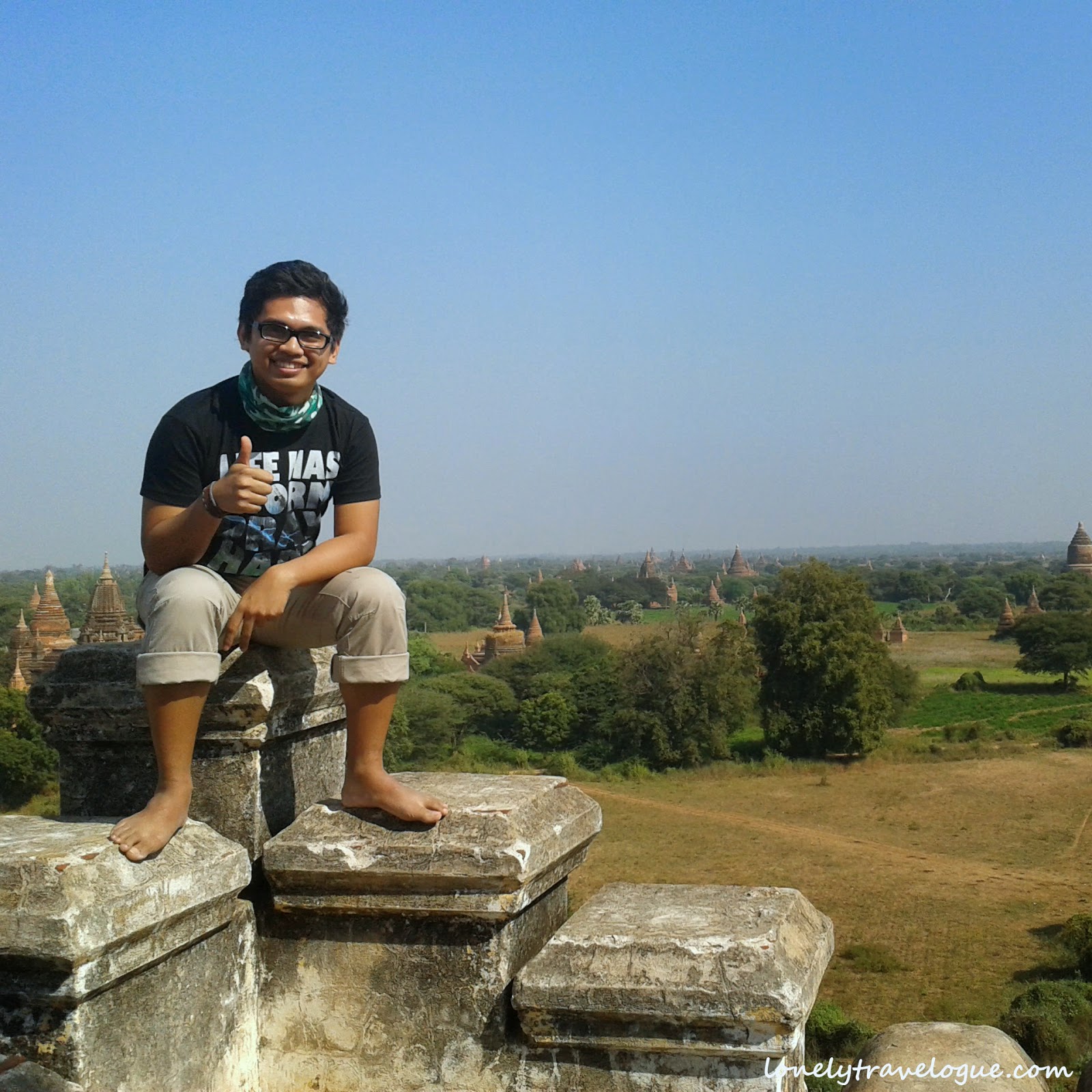 Burmese Feast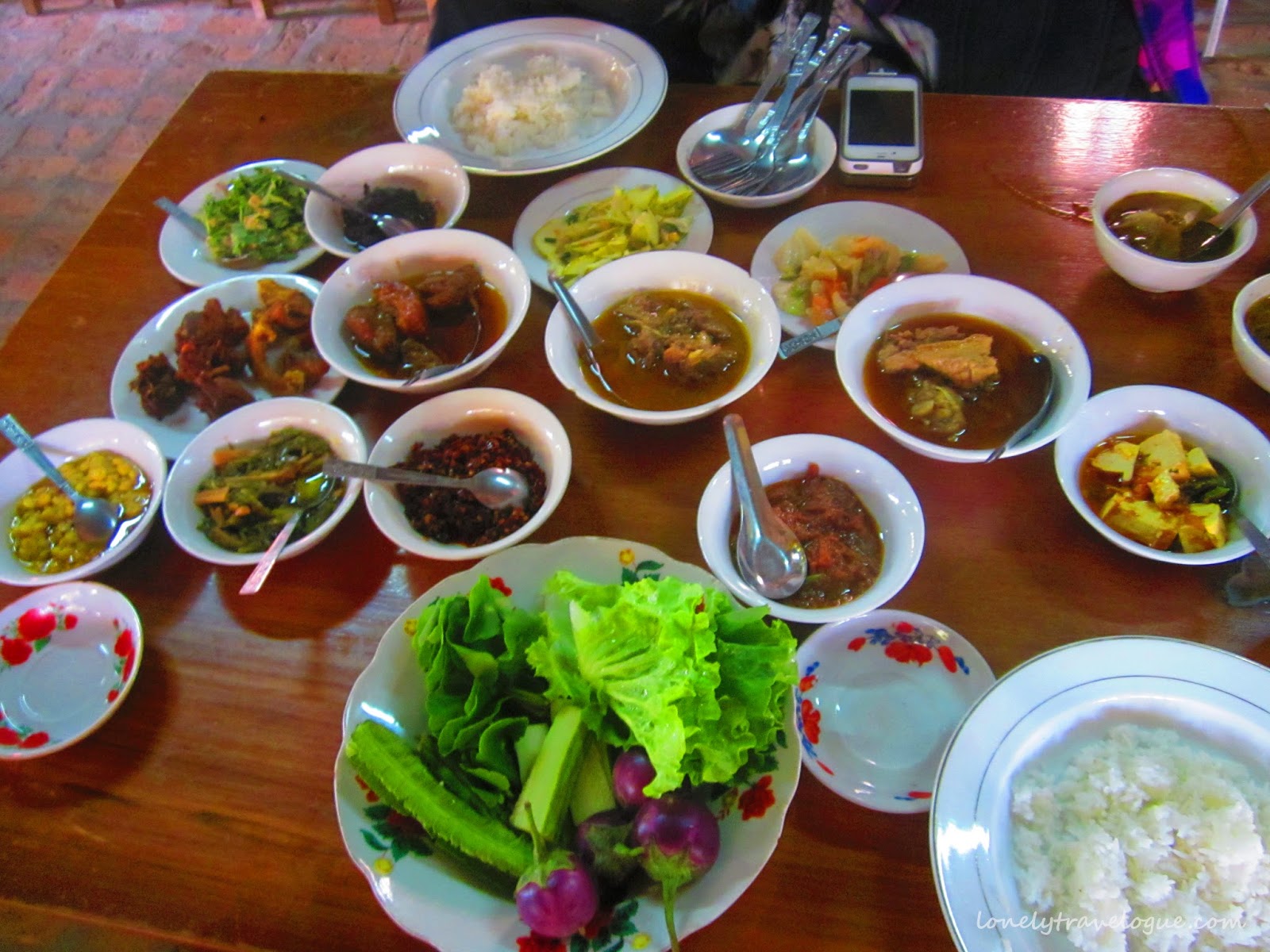 Anvara Temple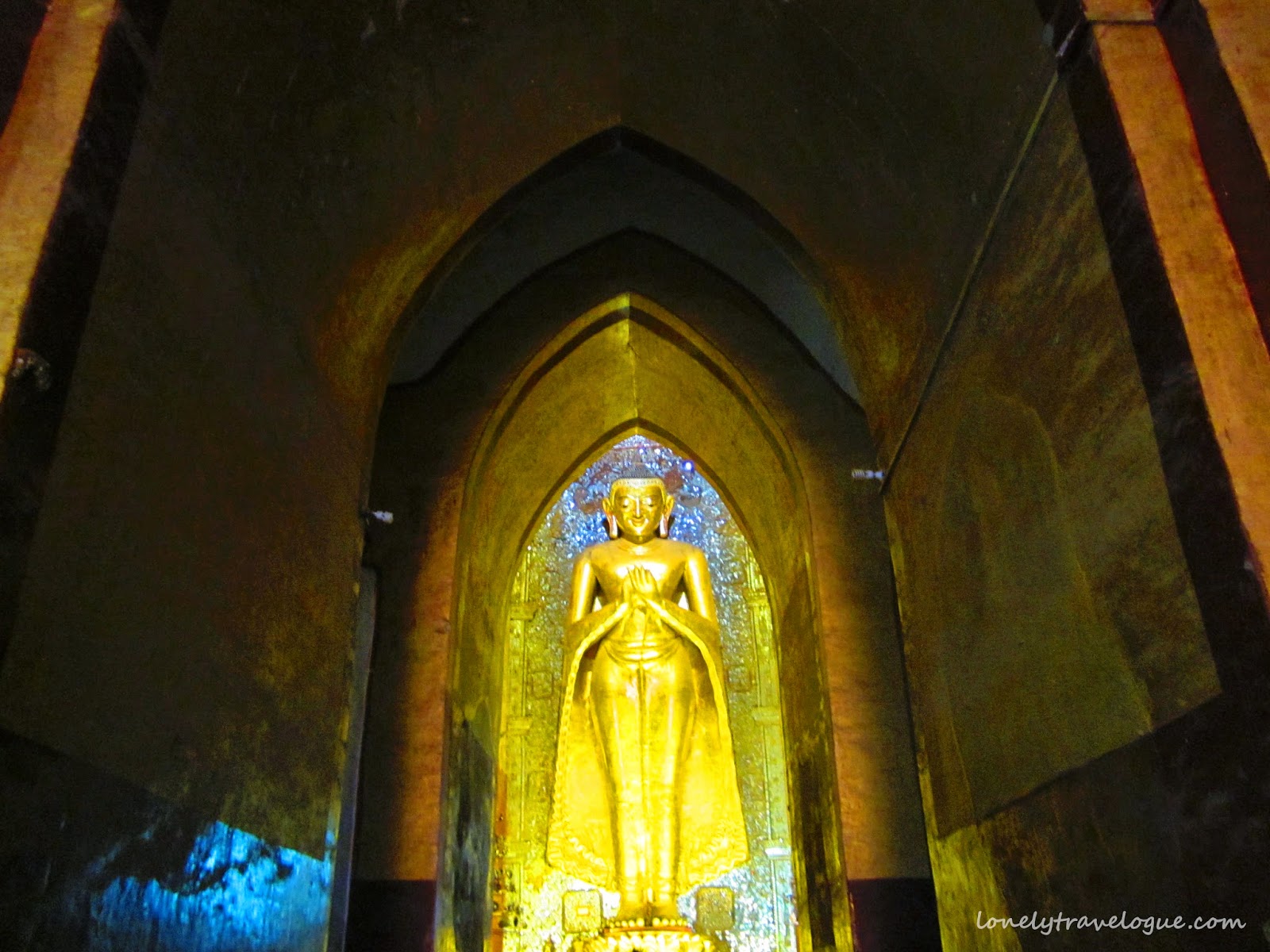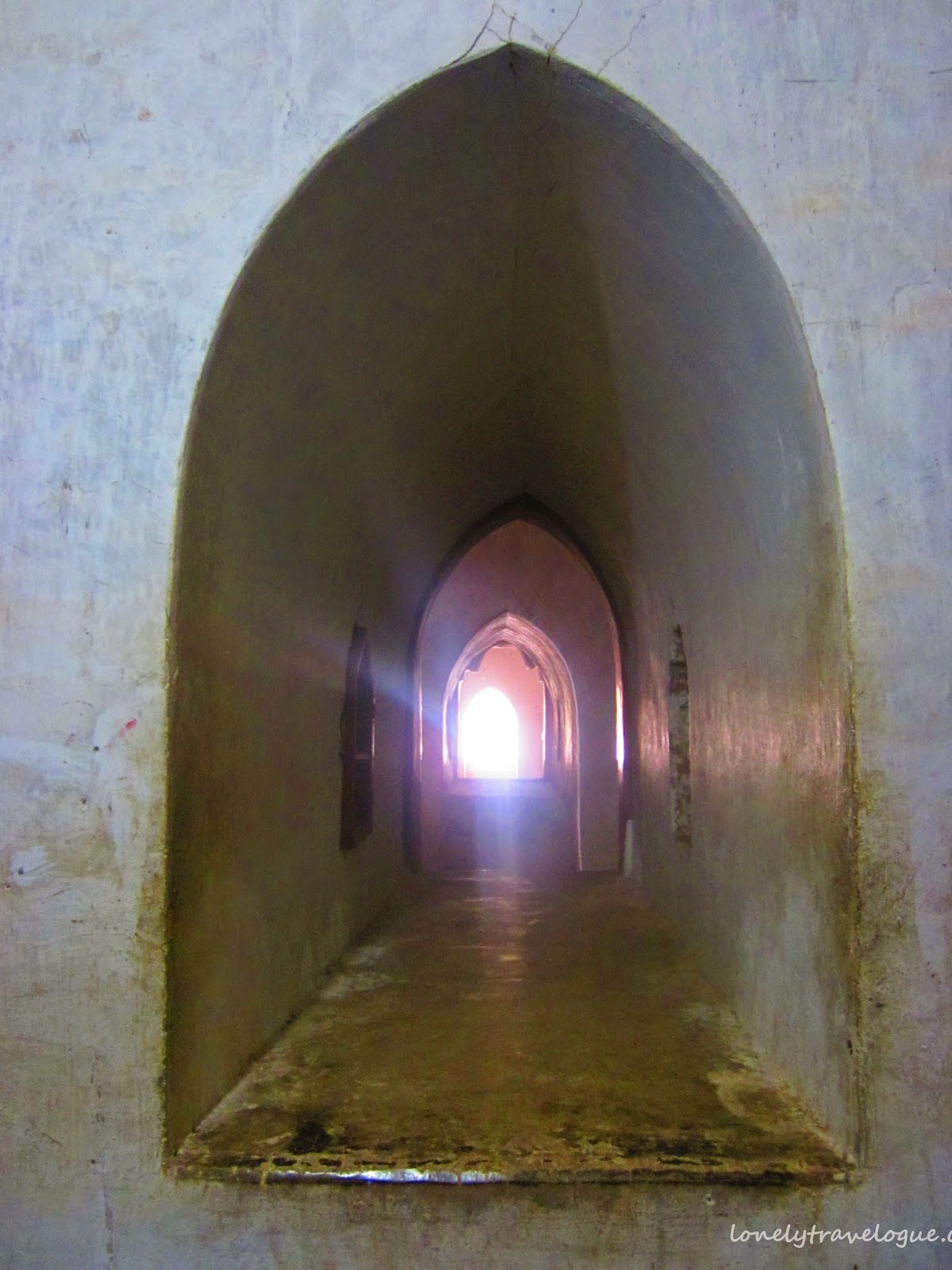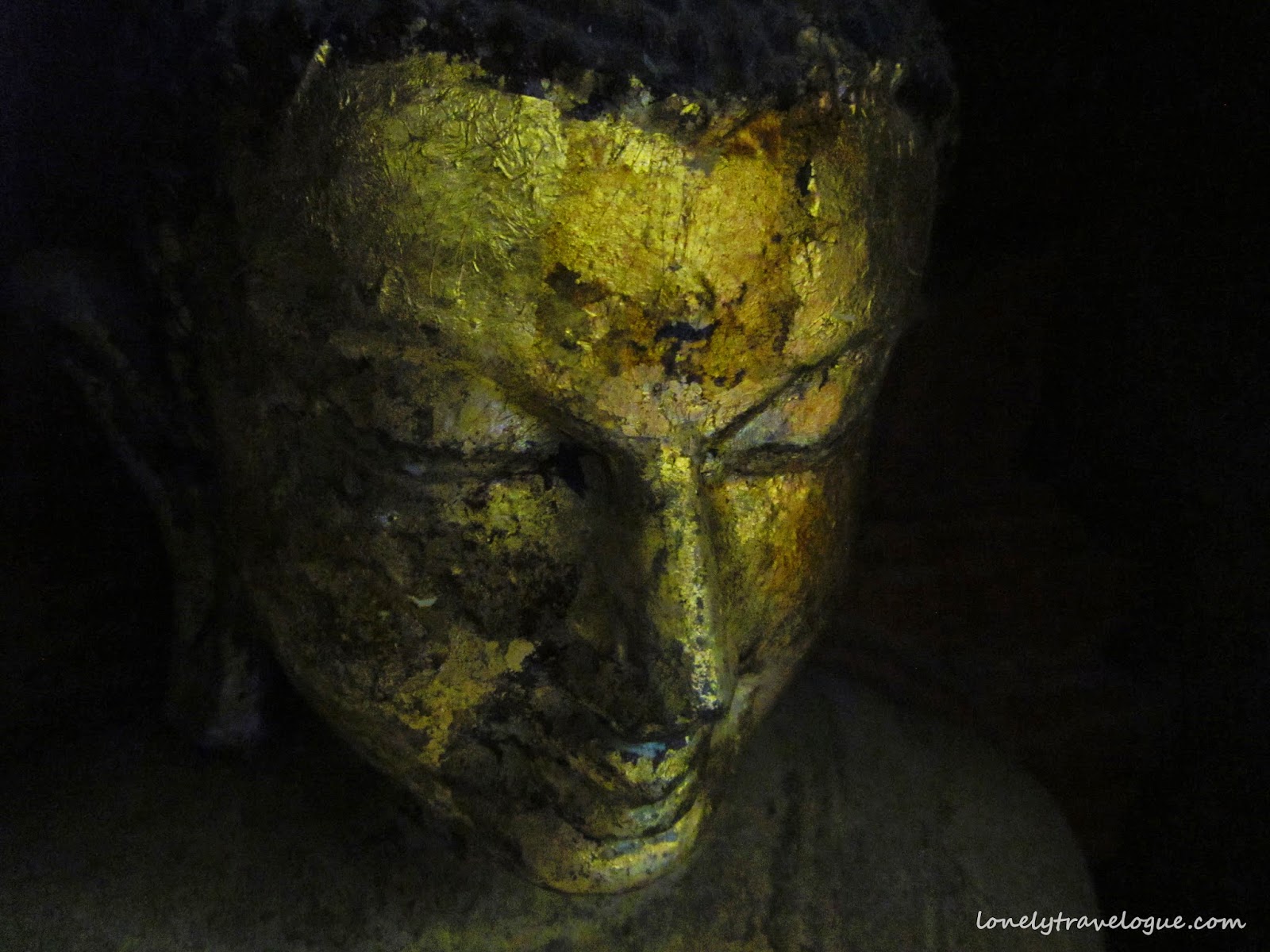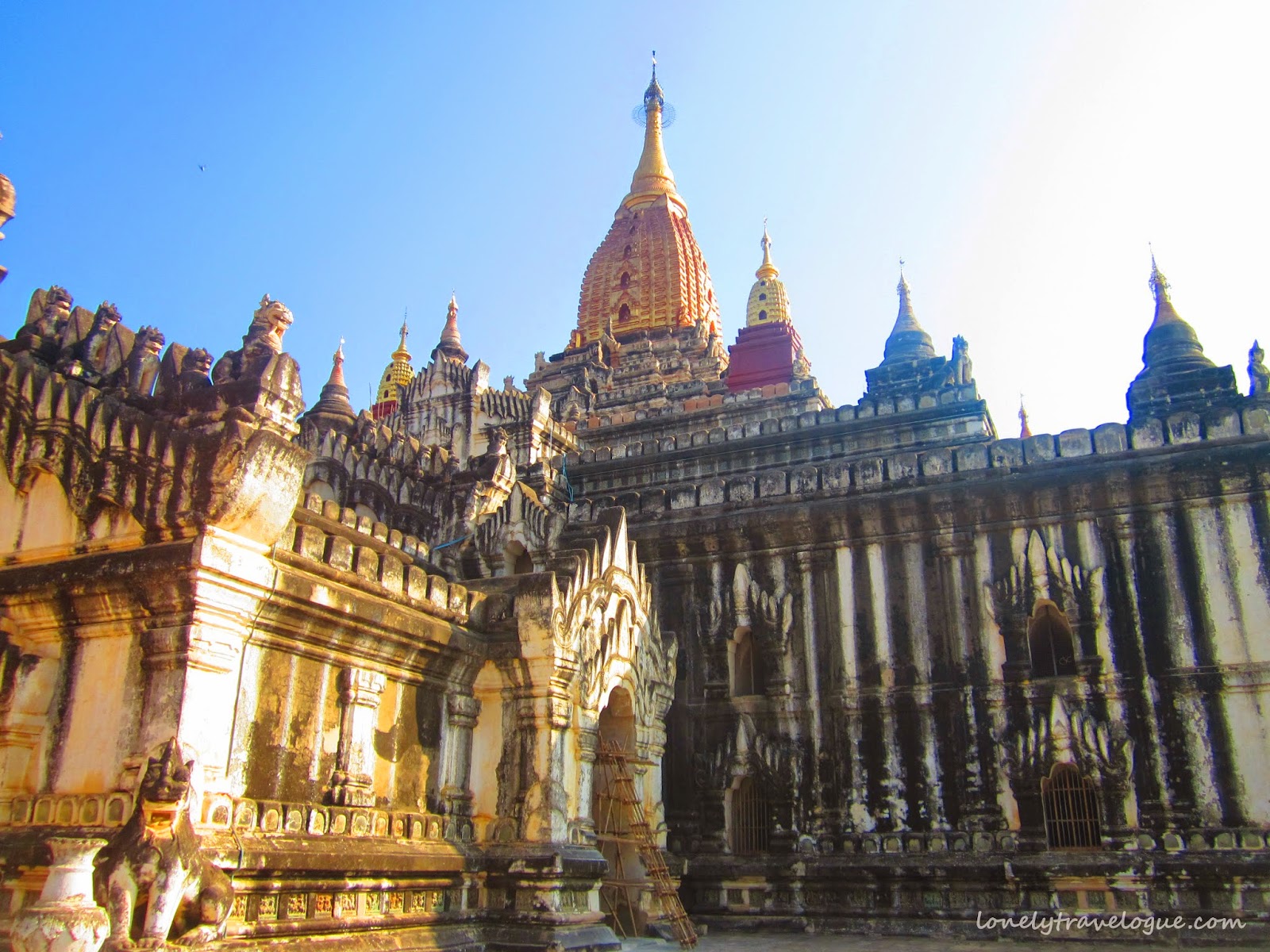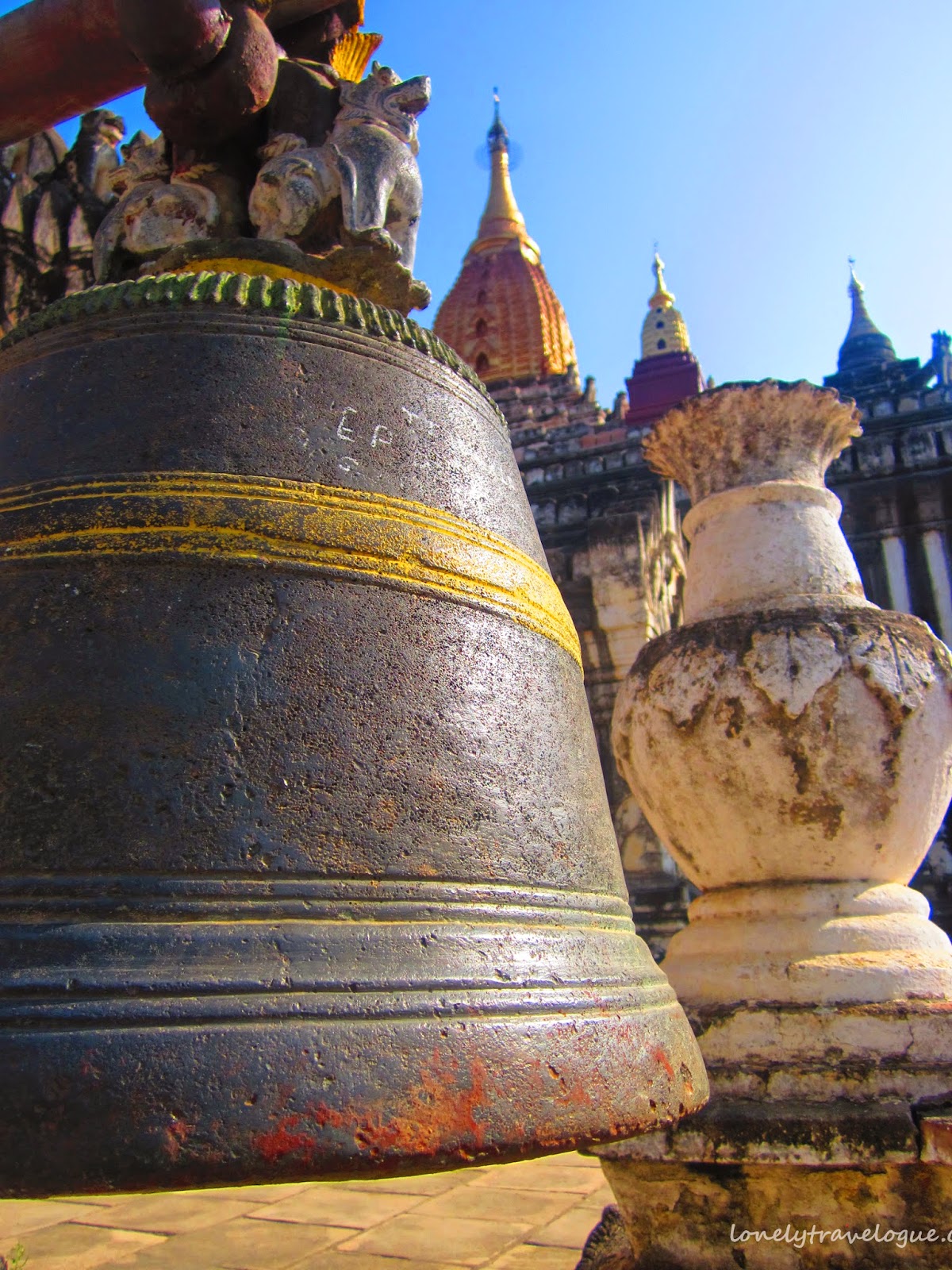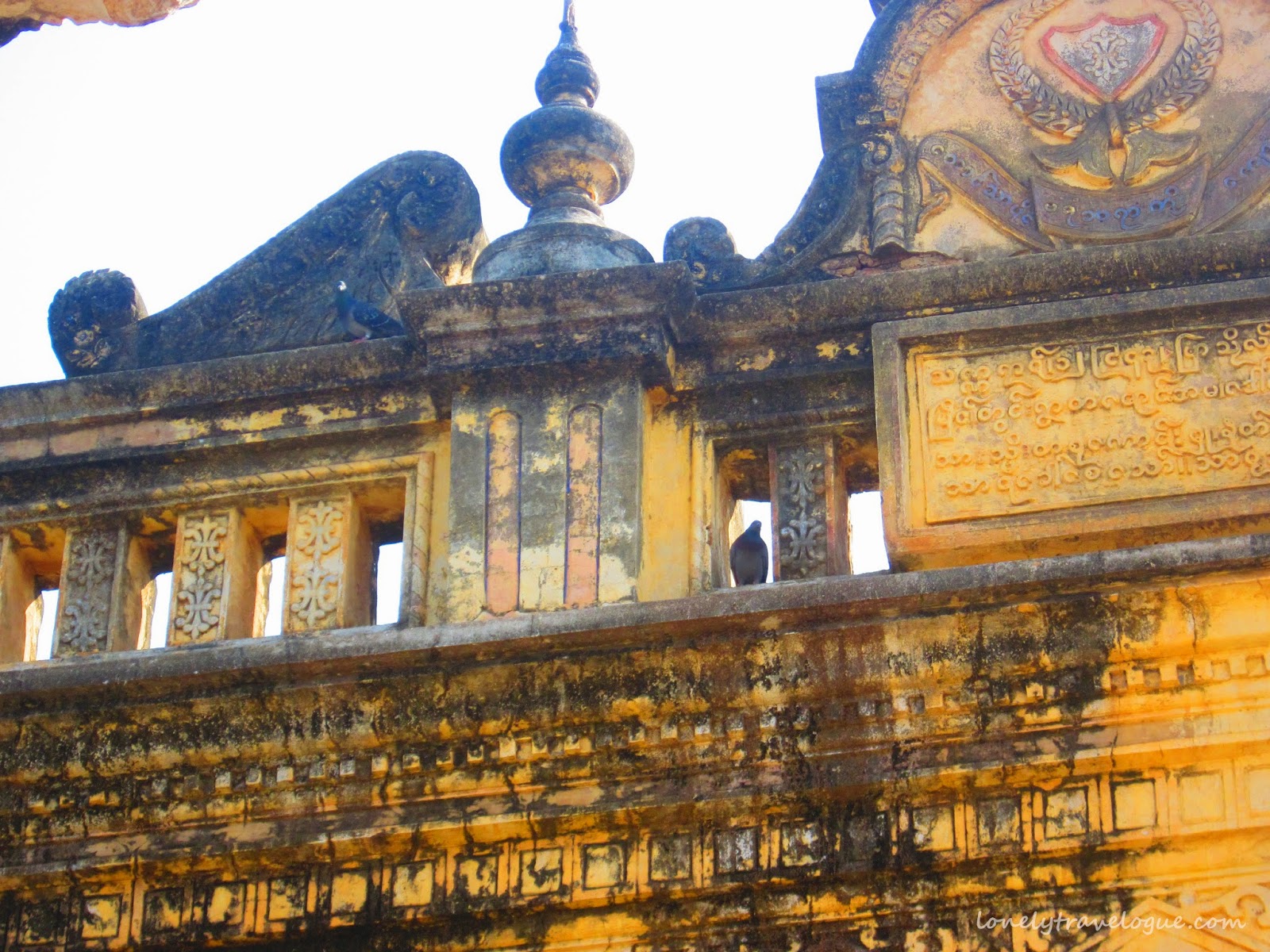 Maha Bodi Pagoda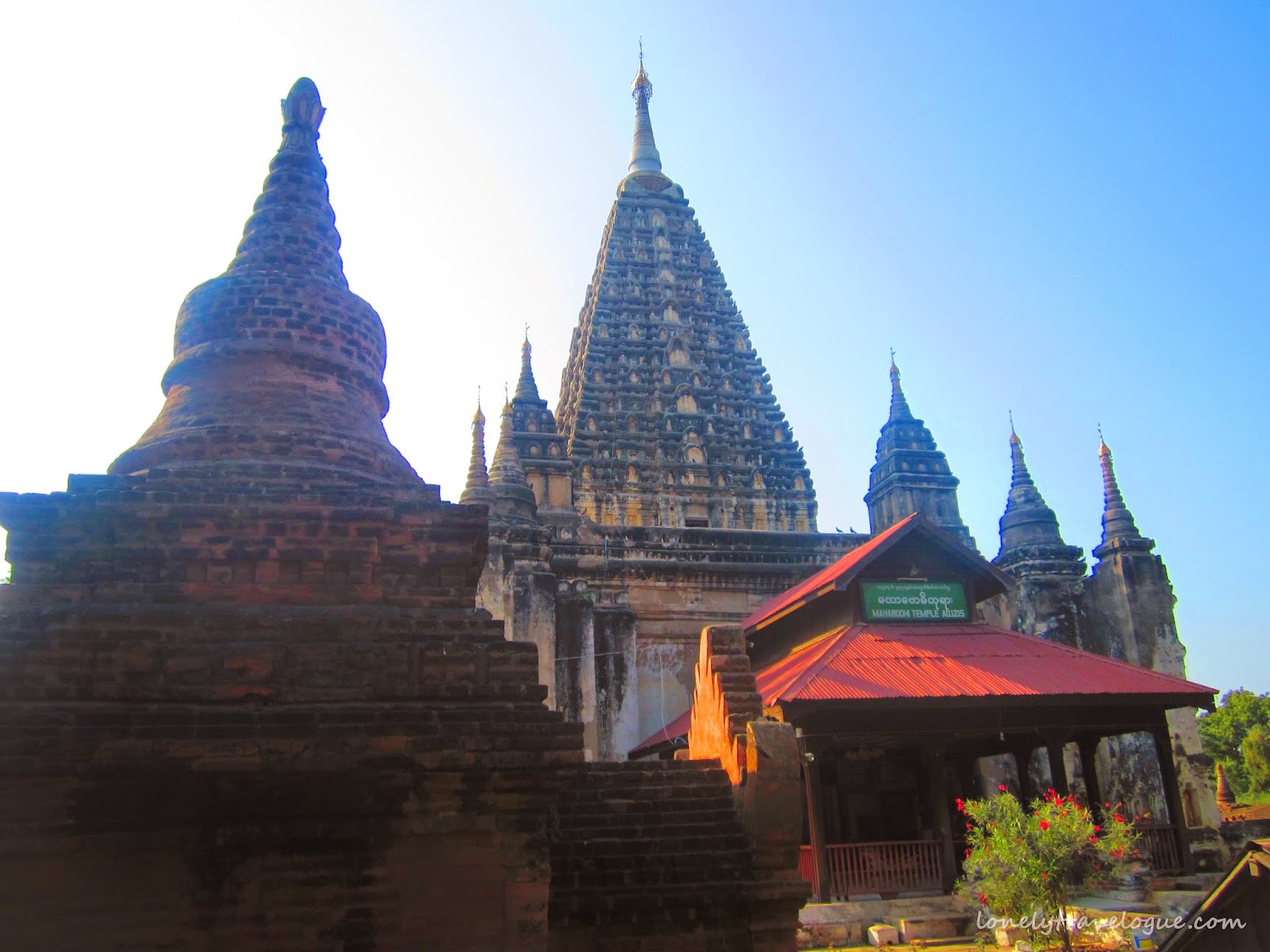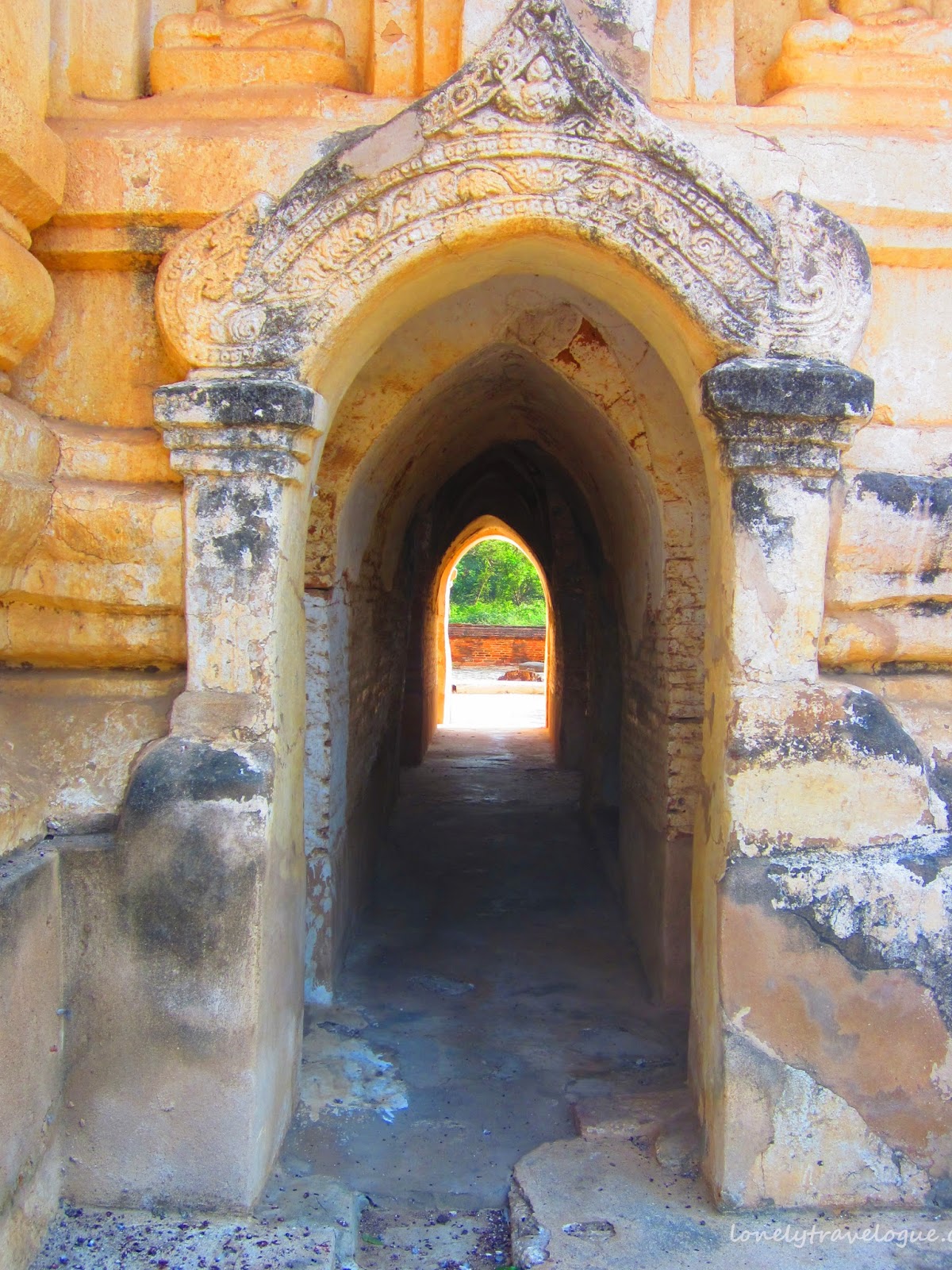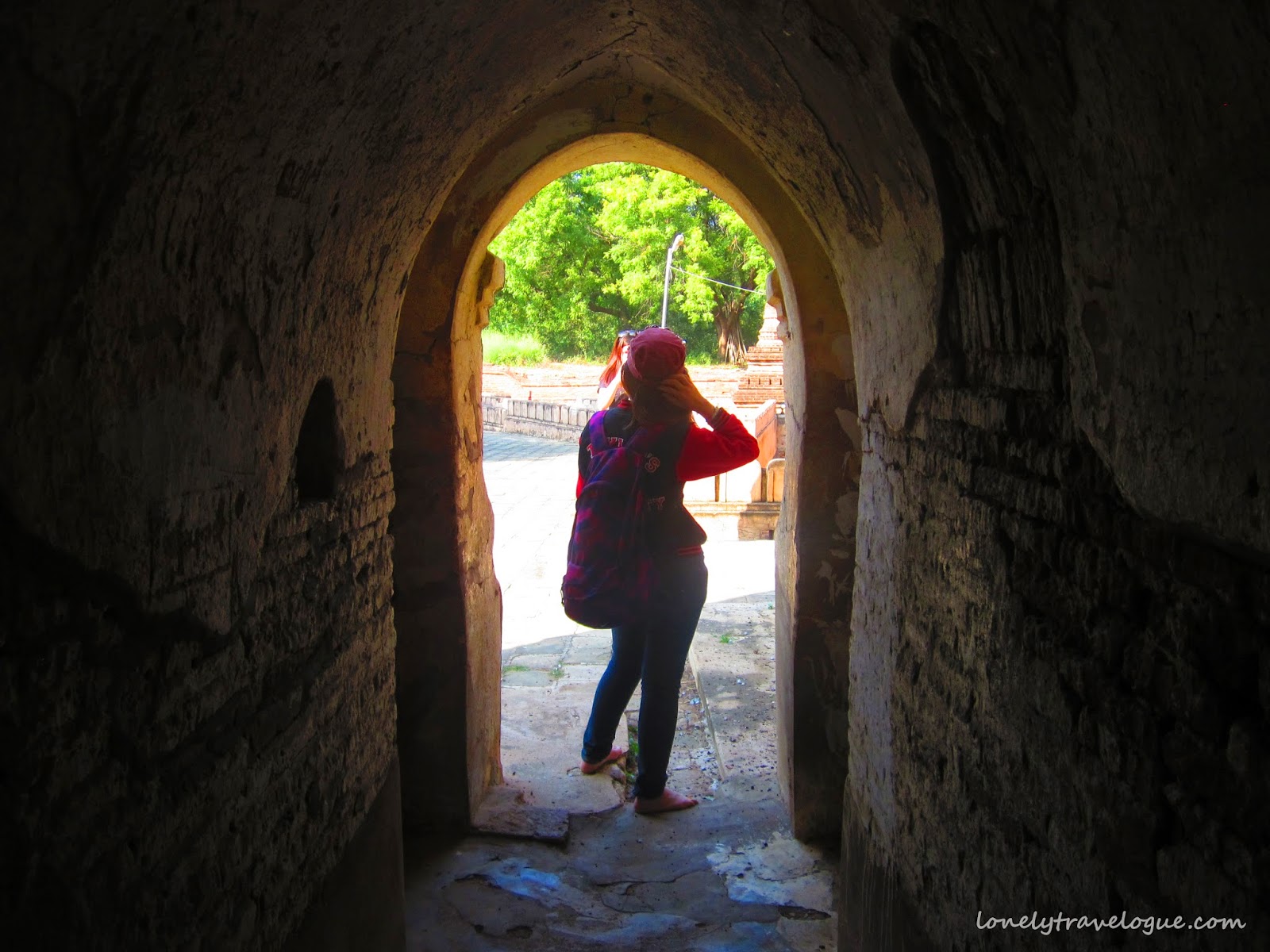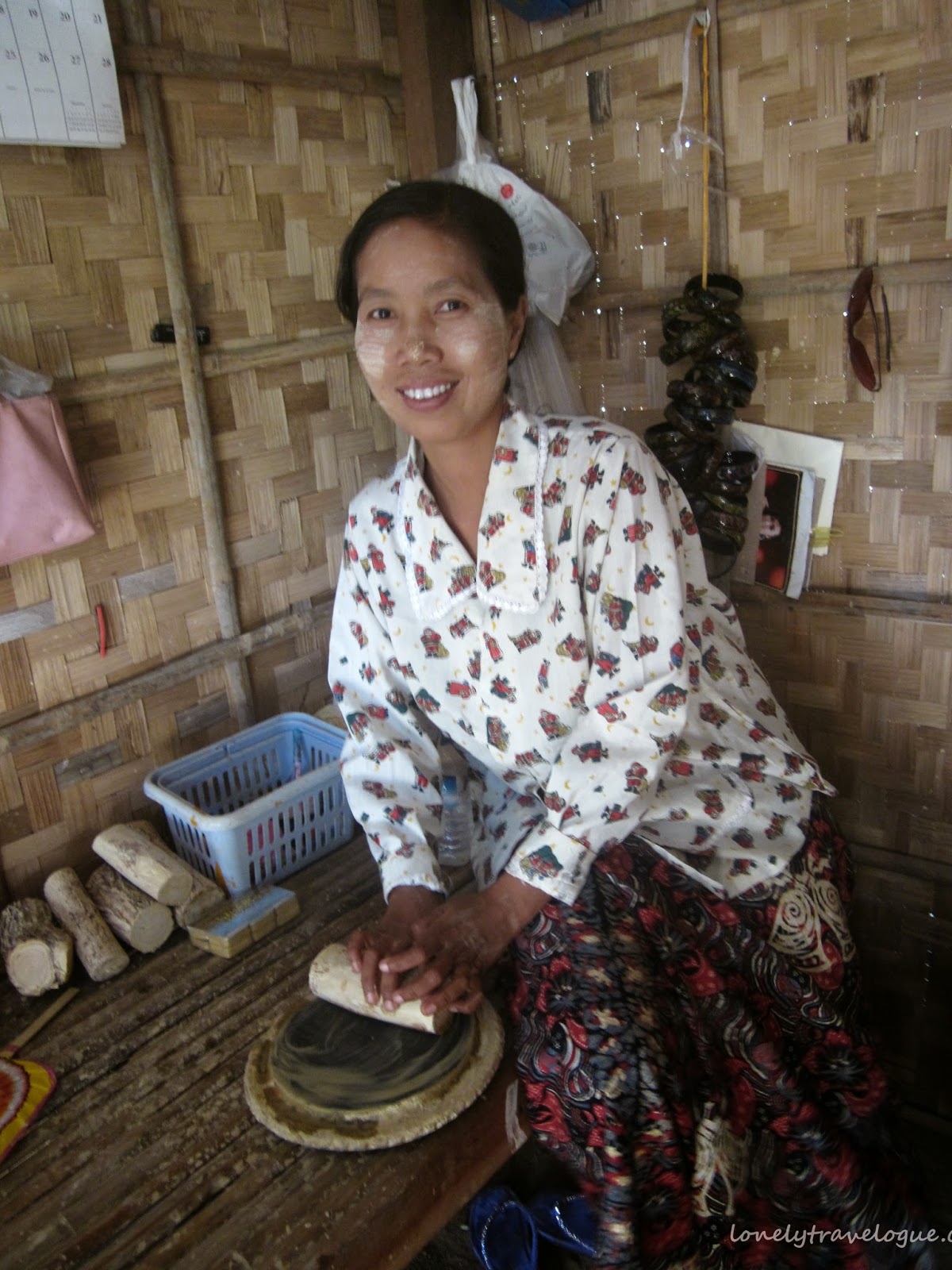 Pyu Pyu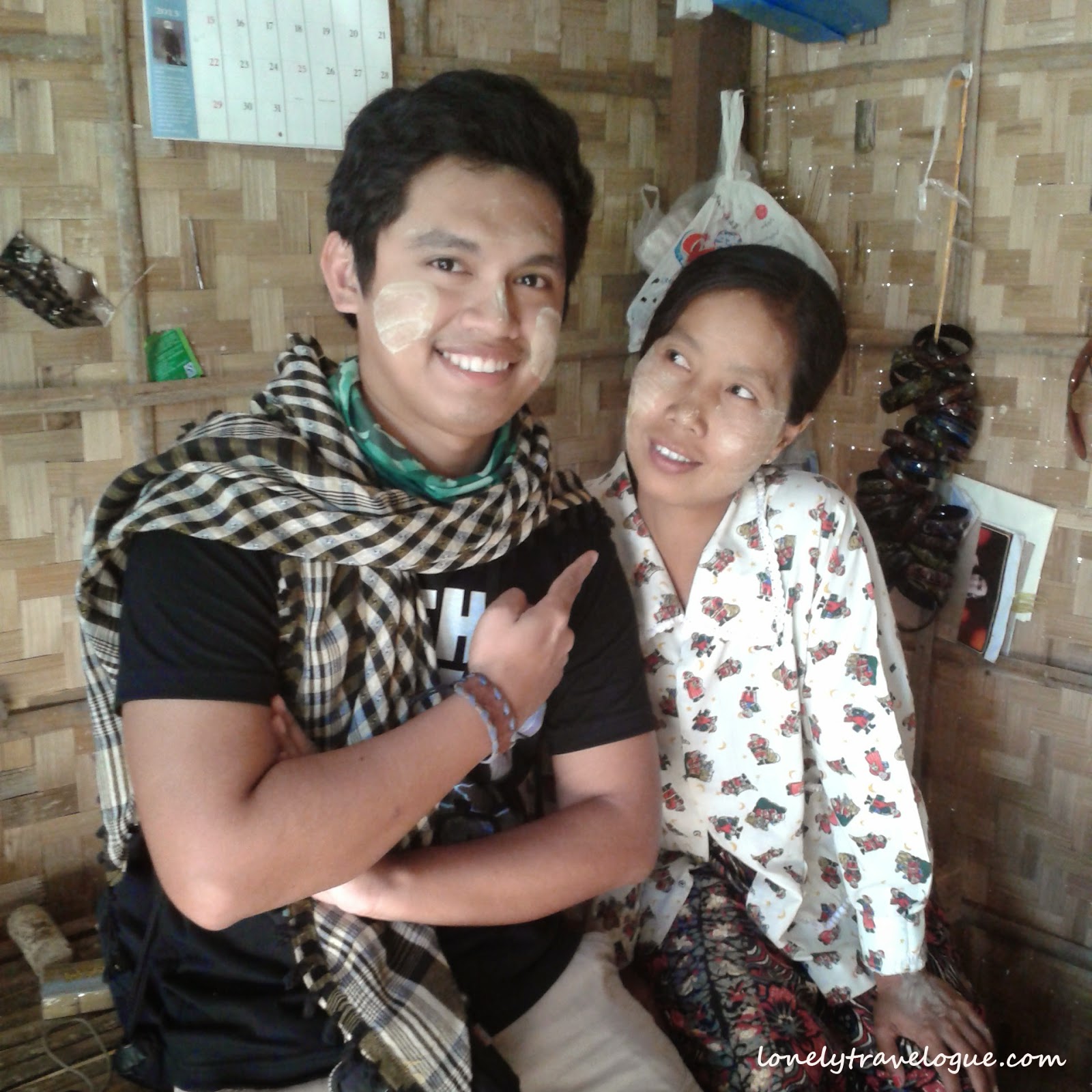 Budhaya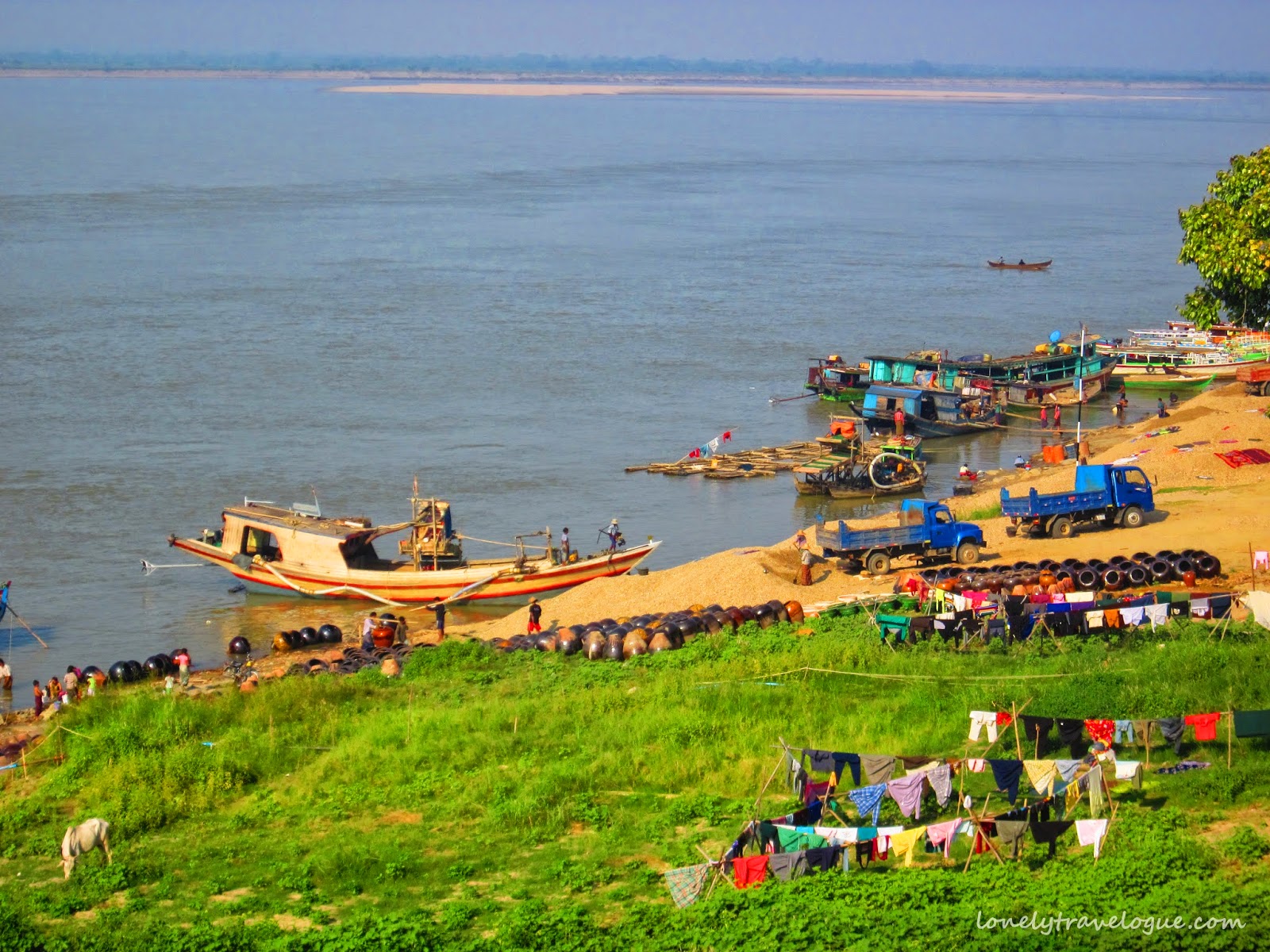 Shwe gu Gyi –
Painting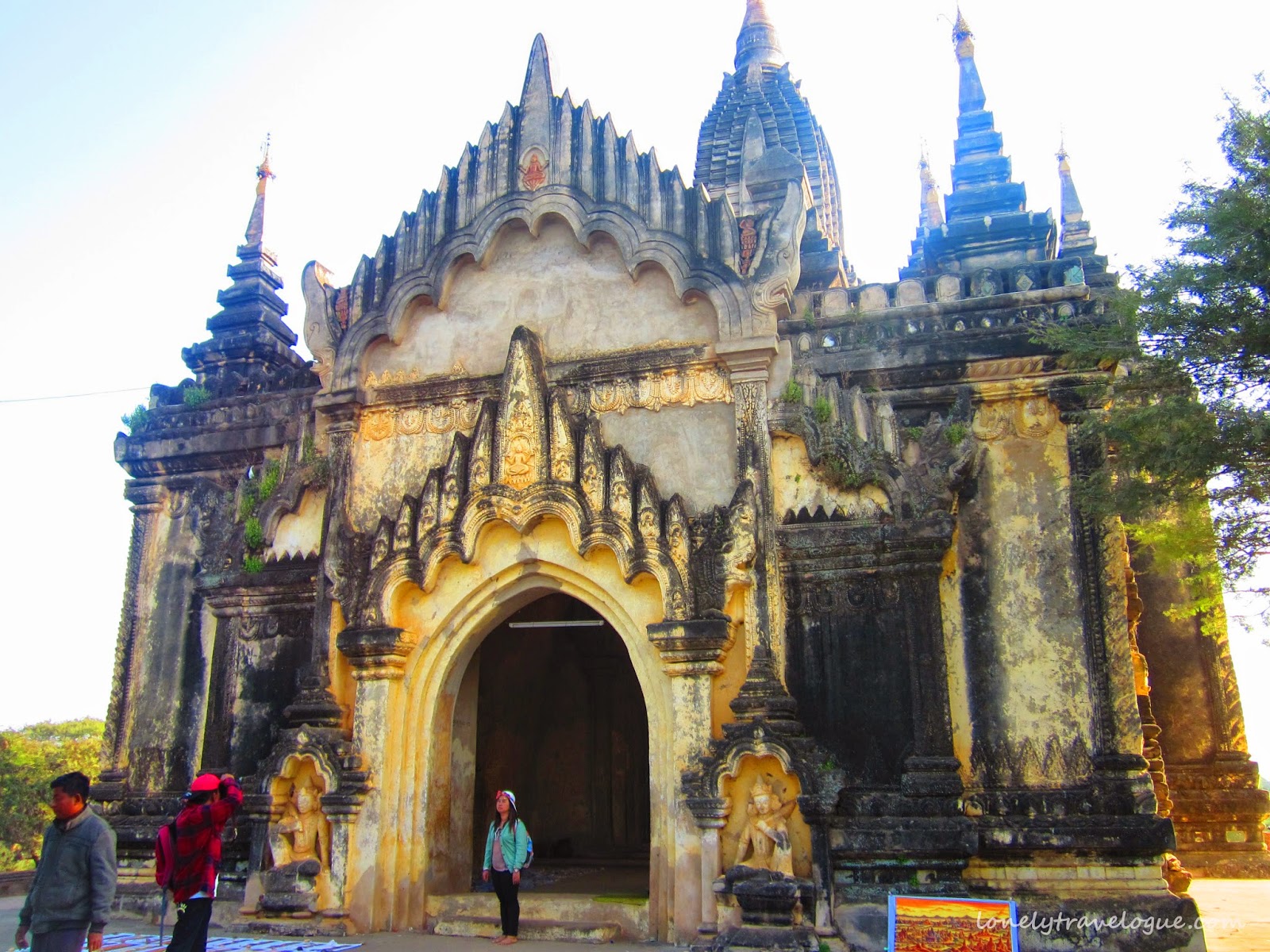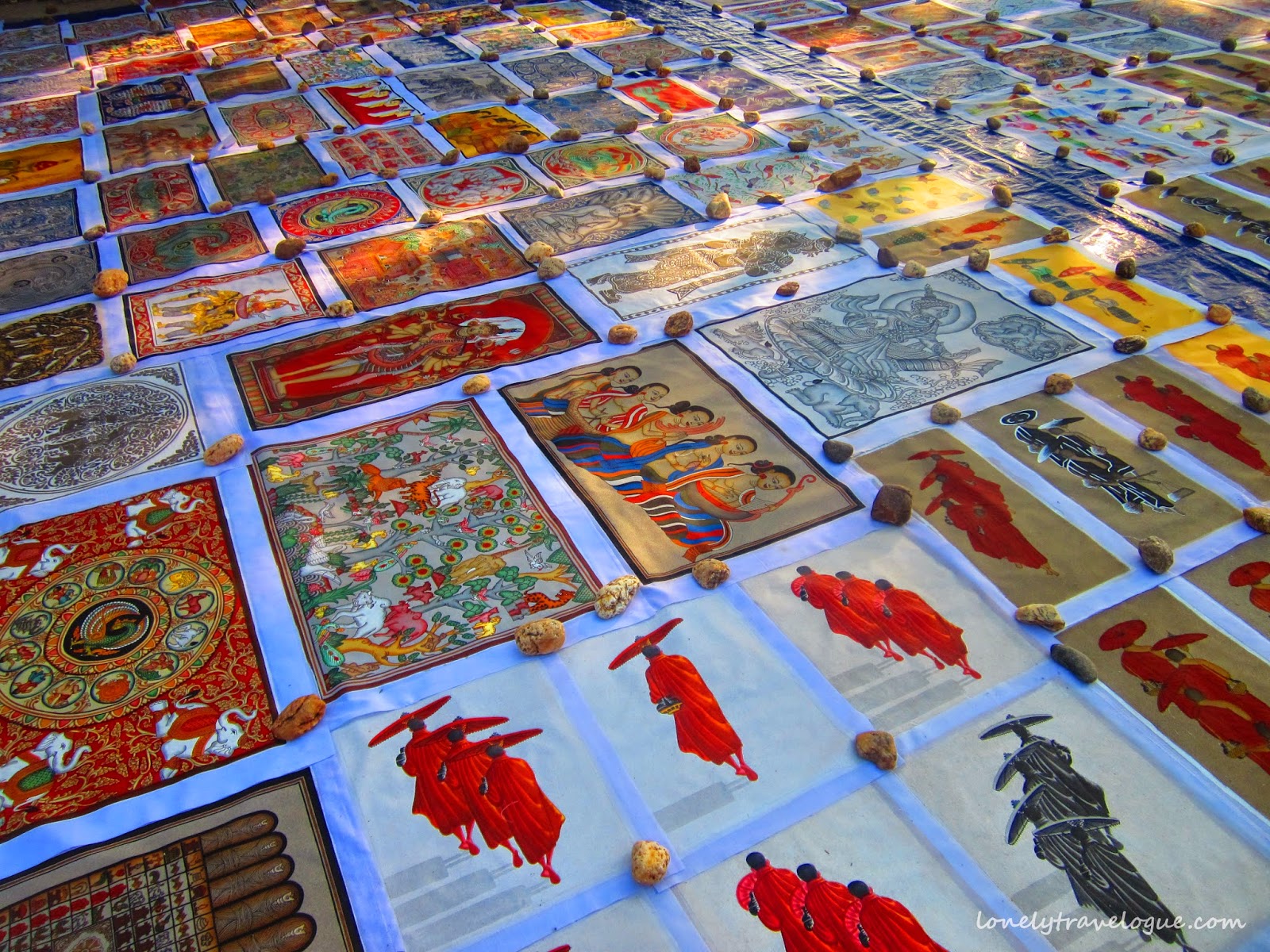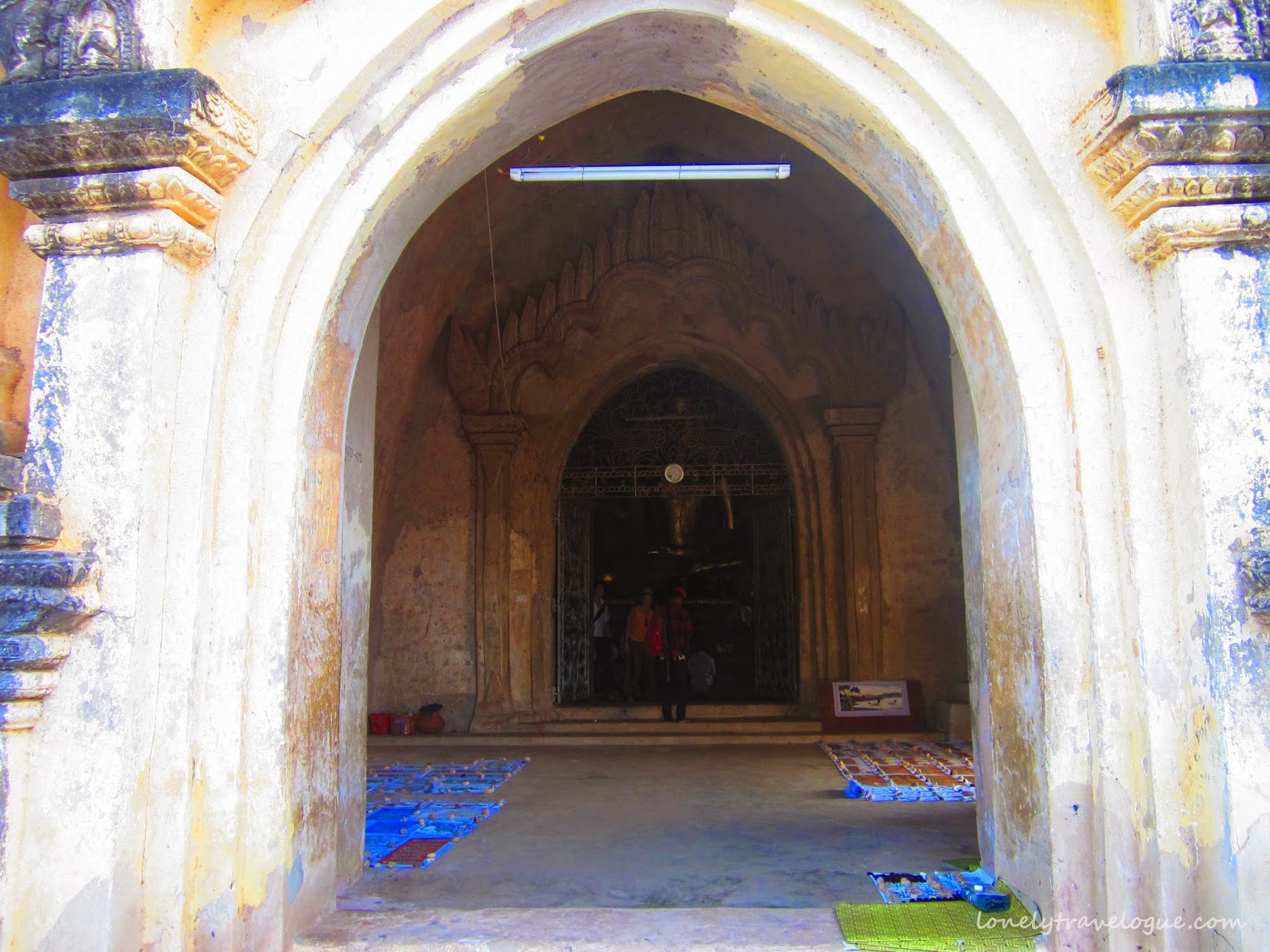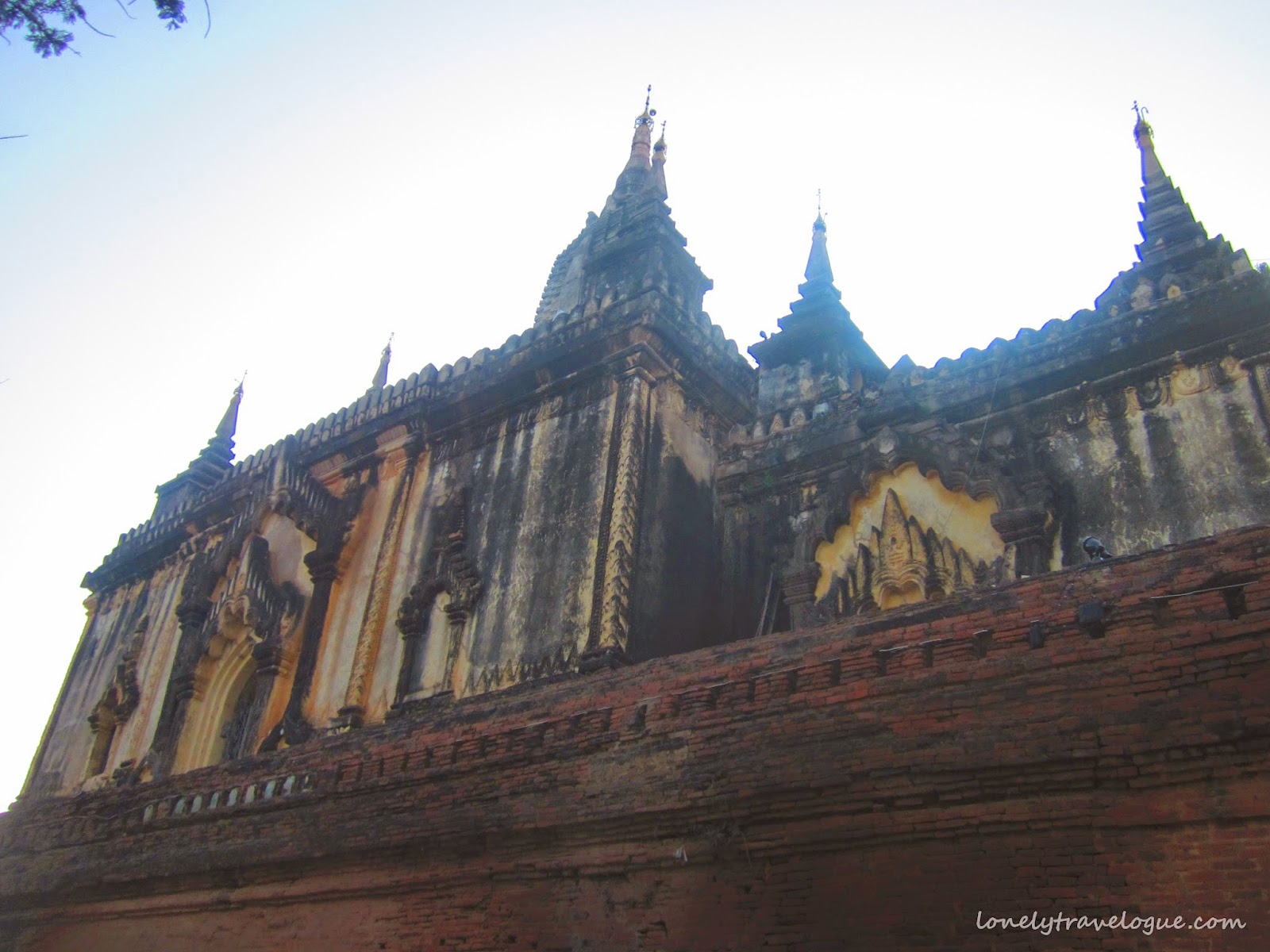 Sunset Pagoda