Every time I travel I always look forward to the night life of the place. It's not the wild party that might think. I am more into chillin' and thinking of the day that passed. I drink occasionally but I prefer coffee over liquors whenever I travel. I looked forward to see the Pub Street in Siem Reap, Cambodia. Seeing it in blogs and travel site made me wonder what does it really looks like.
Pub Street is located in the heart of Siem Reap. It is where the party happens during the night 7 days a week. Pub Street is the life of Siem Reap at night after the long day of Temple touring. After a long and tiring day in temples I just rested for a few hours, took a bath and went straight to the famous Pub Street of Siem Reap. My excitement burst when I saw the signage that I am on Pub Street already!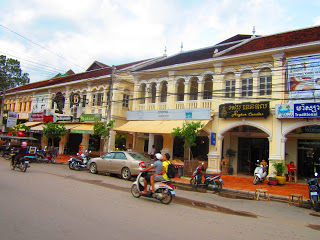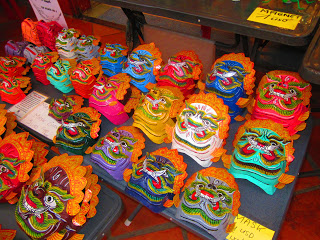 I walked around Pub Street and Pub Street Alley too see myself what I am seeing on pictures months ago. Pub Street is where all the travelers meet after a day in Angkor Wat. There are vast selections of restaurants offering food from different cuisine of the world. Since most of the people are travelers all restaurants are charging in dollars.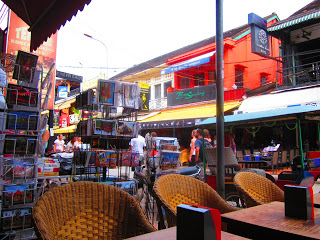 Pub Street at Night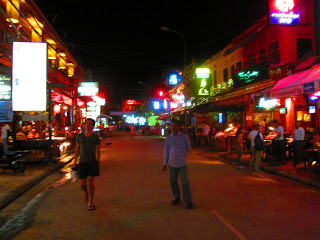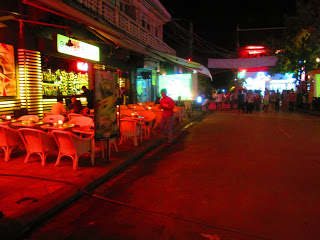 Market Area At the back of Pub Street is the market area. Food stalls in the market area are much cheaper than in the pub street.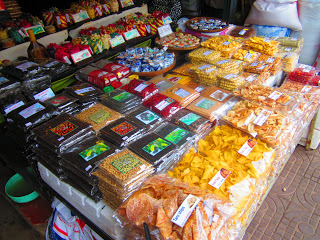 As what you can expect in a market, there are vegetables and poultry products inside. But there are also great selections of gift items for our love once. There are also gift items in Pub Street but expect a high price for each item. I bought dried jack fruit and pepper for seasoning. As I've heard pepper is a must buy in Cambodia.
Art Center Night Market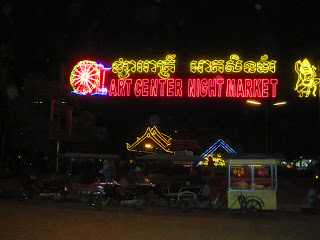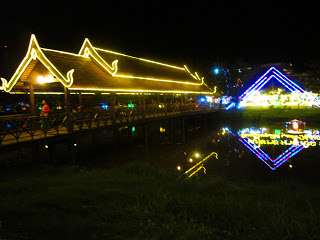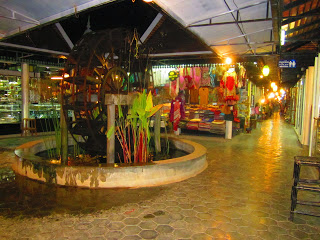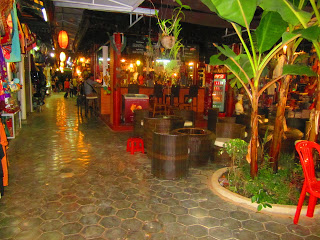 I end my night early because I had to wake up early to travel to Bangkok. Its not the best night of my life but I definitely had fun walking around the center of Siem Reap.