Why Visit Bicol?
Bicol region is rich in tourist spots and adventure activities. The region is composed of six provinces – Camarines Norte, Camarines Sur, Albay, Sorsogon, Catanduanes and Masbate Island. With so many places to visit every backpacker will be delighted to visit each province.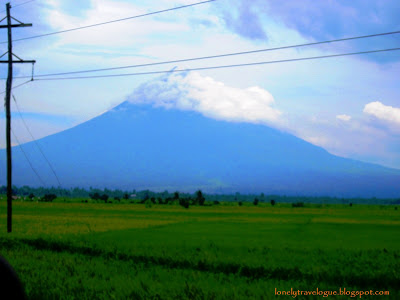 According to wikipedia the region has recently seen a revival in its tourism industry, due to the popularity of Mayon Volcano, the new CamSur Water Sports Complex, whale shark spotting, among others, which consequently increased the number of upscale resorts in the region.

The region owed its beauty from its long span of colonial history and of course the peninsula's natural wonders. There are lots of fun activities to do in the region. Every water sports lovers can do as scuba diving in Catanduanes or visit the CamSur Water Sports Complex. As for nature lovers the magnificent conical shape Mayon Volcano stands proud as the background of each city surrounding it. Or one can swim with the whale sharks in Sorsogon. For the fan of history and old style architectures like me Naga is the place to be.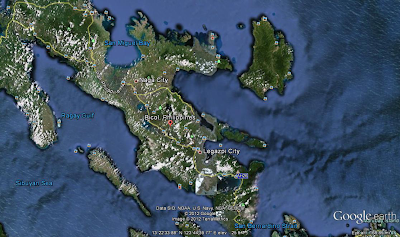 Our Bicol Experience
We went to Bicol for vacation holiday. I was graciously accepted by a group of 10 elementary teachers to join them. (Sabit lang hehe)


The trip wasn't that planned so when we reached Cubao Bus Terminal we were shocked by the mob of people waiting for buses to going to Bicol. We failed to anticipate the flock of people on holiday season. (Actually I did but they were the once who build the IT, so I am not in control hehe)


After an hour or 2 of waiting we were able to secure a bus seat for 12 people, yes we were 12 in the group. The bus leaved at 11PM


We reached Polangui, Albay at around 10AM and we were hostibly accepted by my friend's co teacher parents. We rested and eat and planned to tour the Mayon the next day.
Day 1
The next day we hired a jeep to tour us in Mayon area and Legaspi City.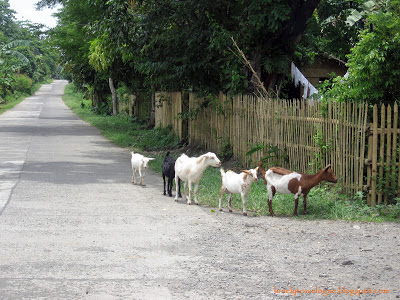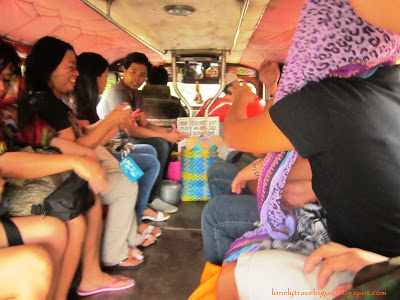 Our fist stop was Tiwi – most of them attended the mass since it was a Sunday. As for me and my friend Kuya Allan, because we were not a Catholic, we toured Tiwi Plaza and Tiwi Municipal Hall.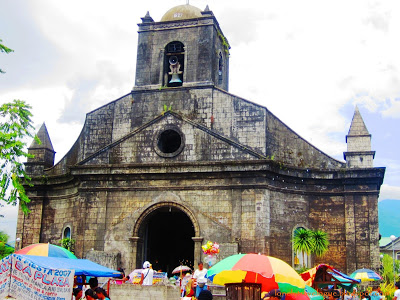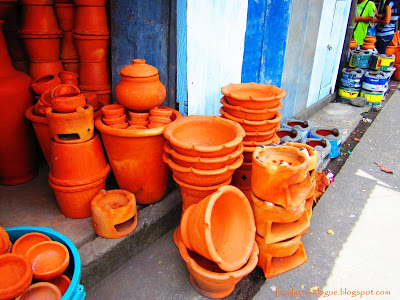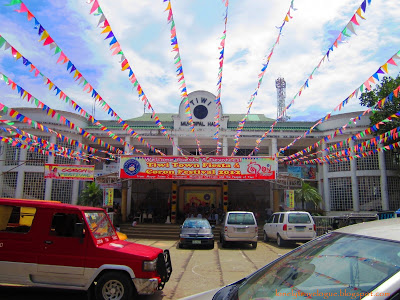 The jeep that we hired traversed the east side of Mayon going to Legaspi since it was more accessible from where we were.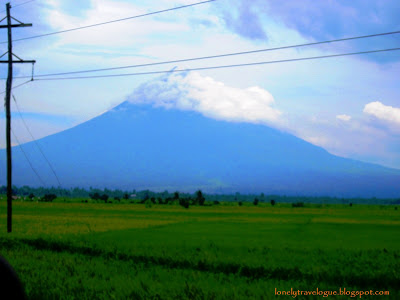 In Legaspi we visited the Embarcadero de Legaspi a premier waterfront development in the Legazpi City harbor.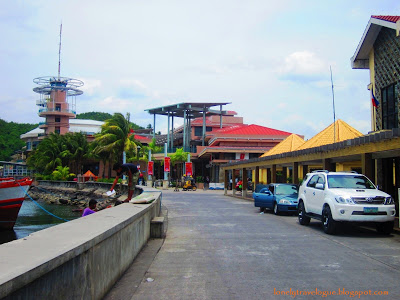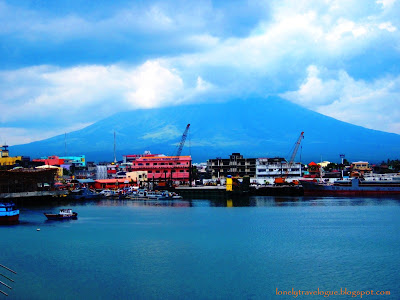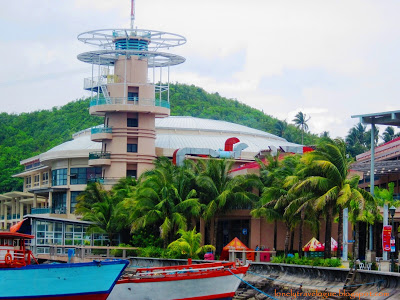 We didn't tour the city center. Maybe because I'm with the tourist who do not want to walk around the city and feel the locality or maybe because it was already pass 11am and it is time for lunch.


We ate our packed lunch in Cagsawa Ruins and failed to see the conical shape of Mayon Volcano.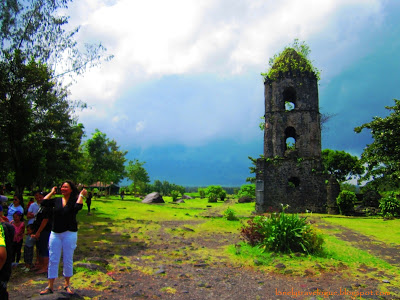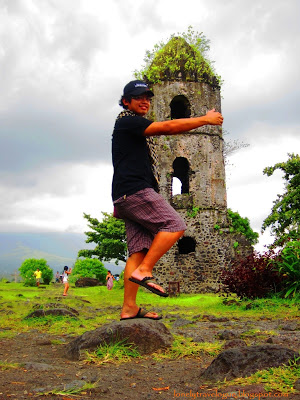 Next we headed to Kawa-Kawa Hill in Ligao City. The hill is famous for its religious destination because of the larger than life Stations of the Cross.
Day 2
I decided to go by my self on day 2. I had planed to ride the Bicol express the night of Monday (day2) – Naga-Manila Route. Since the departure was still at 6:00PM I still had time to go around Legaspi City and Naga City.


I left Polangui at around 9am and reached Legaspi at around 10am. Transportation in Legaspi is organized every jeep, bus, vans and even tricycle stops at the Terminal Station at the back of Gaisano Mall.


From the terminal I took a jeep going to Daraga and went down to the Capitolyo. I just walk around the Albay Provincial, the Legaspi City Hall and St. Gregory the Great Cathedral.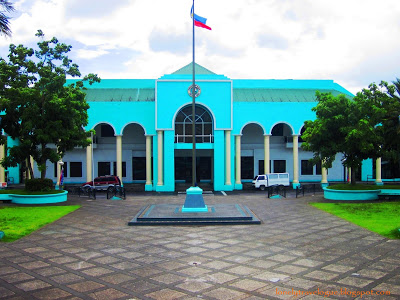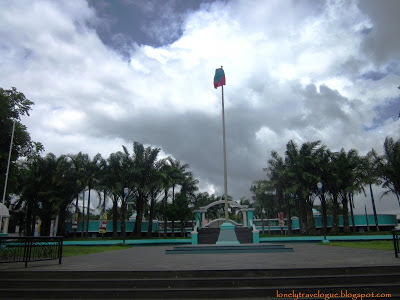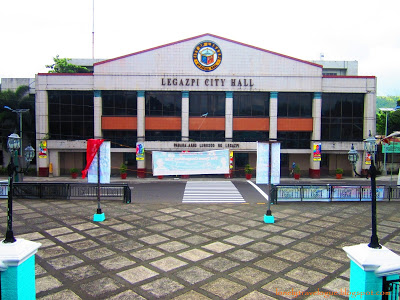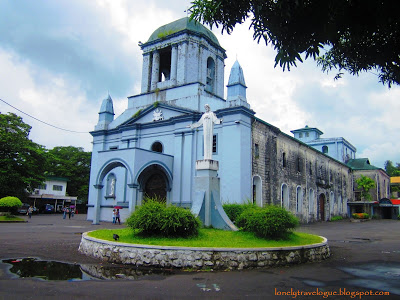 Then I took a jeep going to Daraga Church or the Nuestra Senora de la Porteria Church for some picture takings before going to Linon Hill with is about 10-15 minutes by jeep. I took a tricycle going there.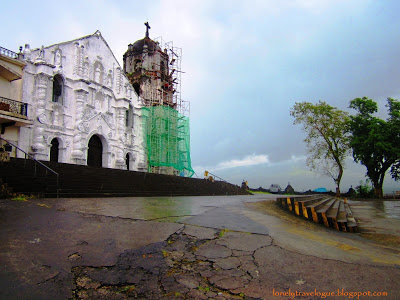 After Lignon Hill I proceeded to Legaspi Terminal Station to take a van going to Naga City. Travel time took 2 hours. Do not take a bus if you are rushing. Buses make stop to get passengers.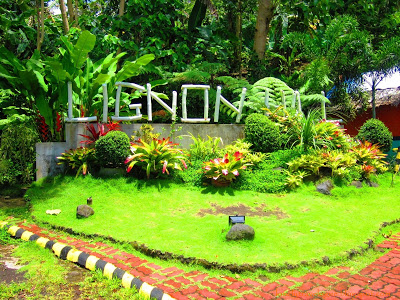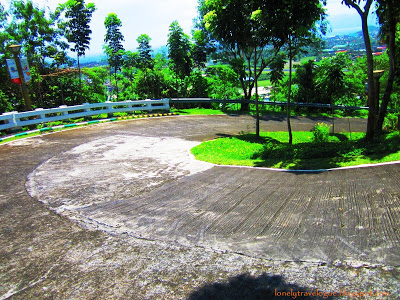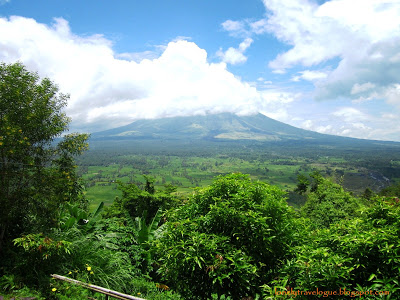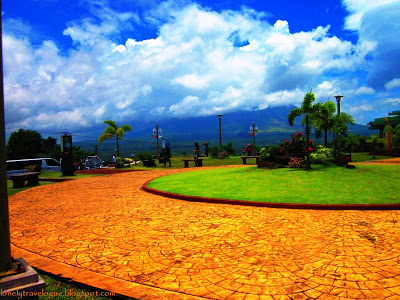 Just like in Legaspi City, Naga City also has organized terminal system in front and side of SM City Naga. I walk around row of houses beside the rail to reach the PNR Naga station. I bought tickets first before touring Naga City for 2 hours.


From the terminal station I walked to reach the major road I am seeing to ask someone where in the Naga Metropolitan Cathedral. But when I saw a busy area with a "Centro Naga" arch I headed there and the city tour began.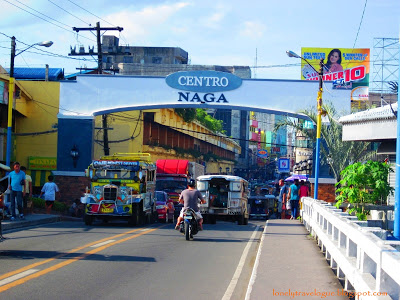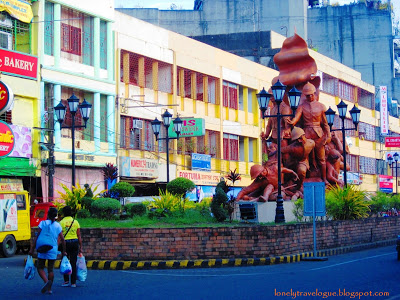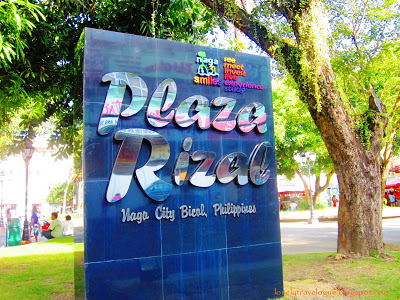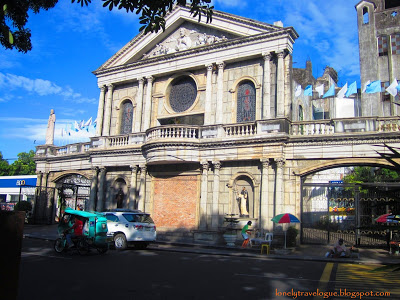 I have visited the Naga Metropolitan Cathedral, Ateneo de Naga, Naga City Hall and SM Naga before proceeding to PNR Naga Station.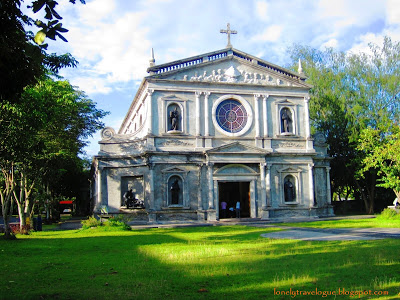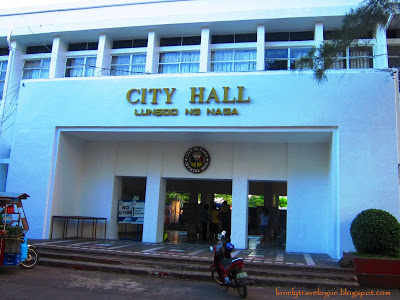 All in all I spend 3 days in Bicol region. Grrrrr… 3 days stay couldn't justify the beauty of the region. I will definitely come back there and tour the whole region.