When you travel you cannot escape from searching for good
food. More so when you are a budget traveler, you want something inexpensive yet
delicious. We always want good food no doubt, something that we will forget our name when that sauce touched that buds.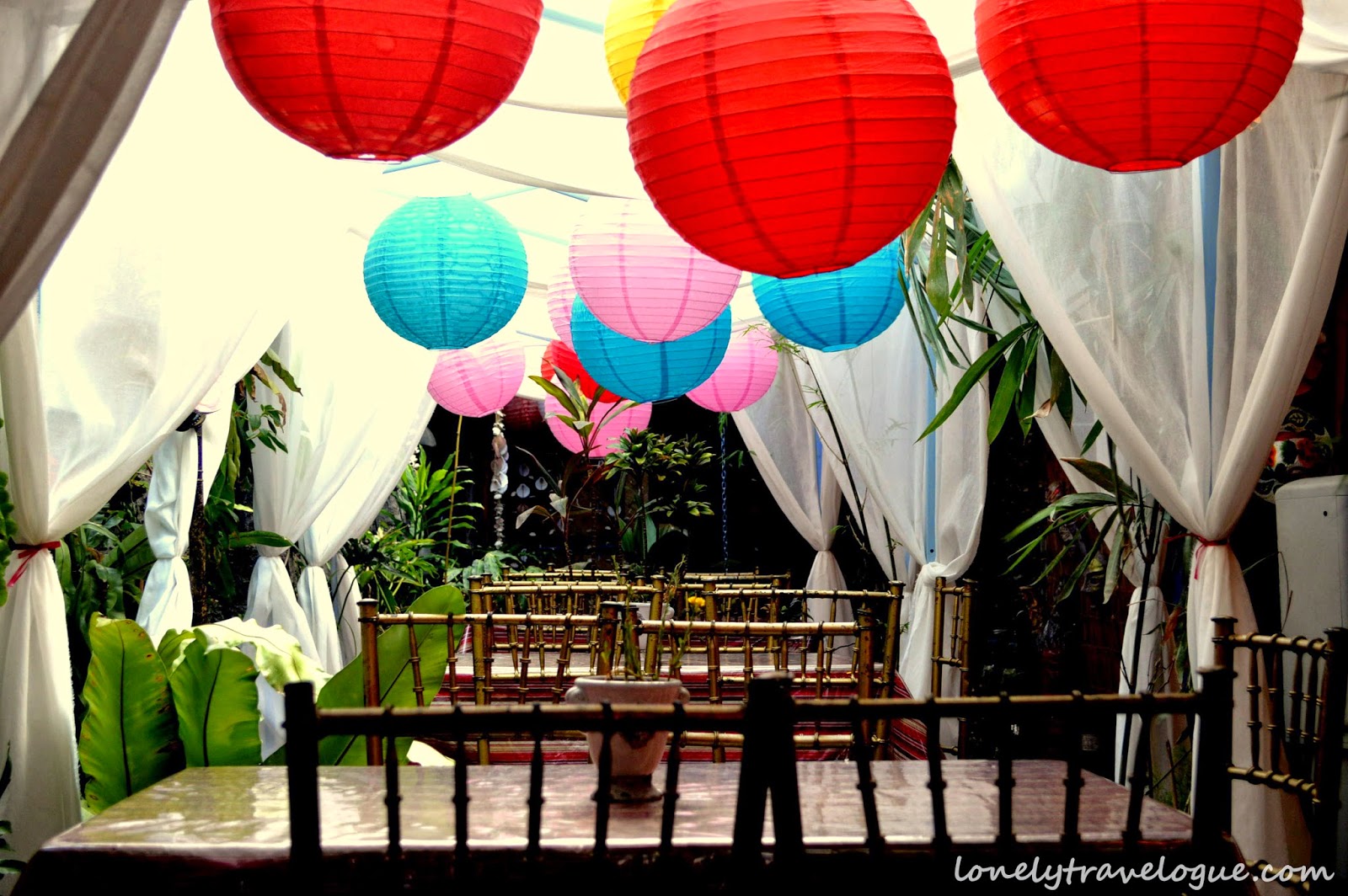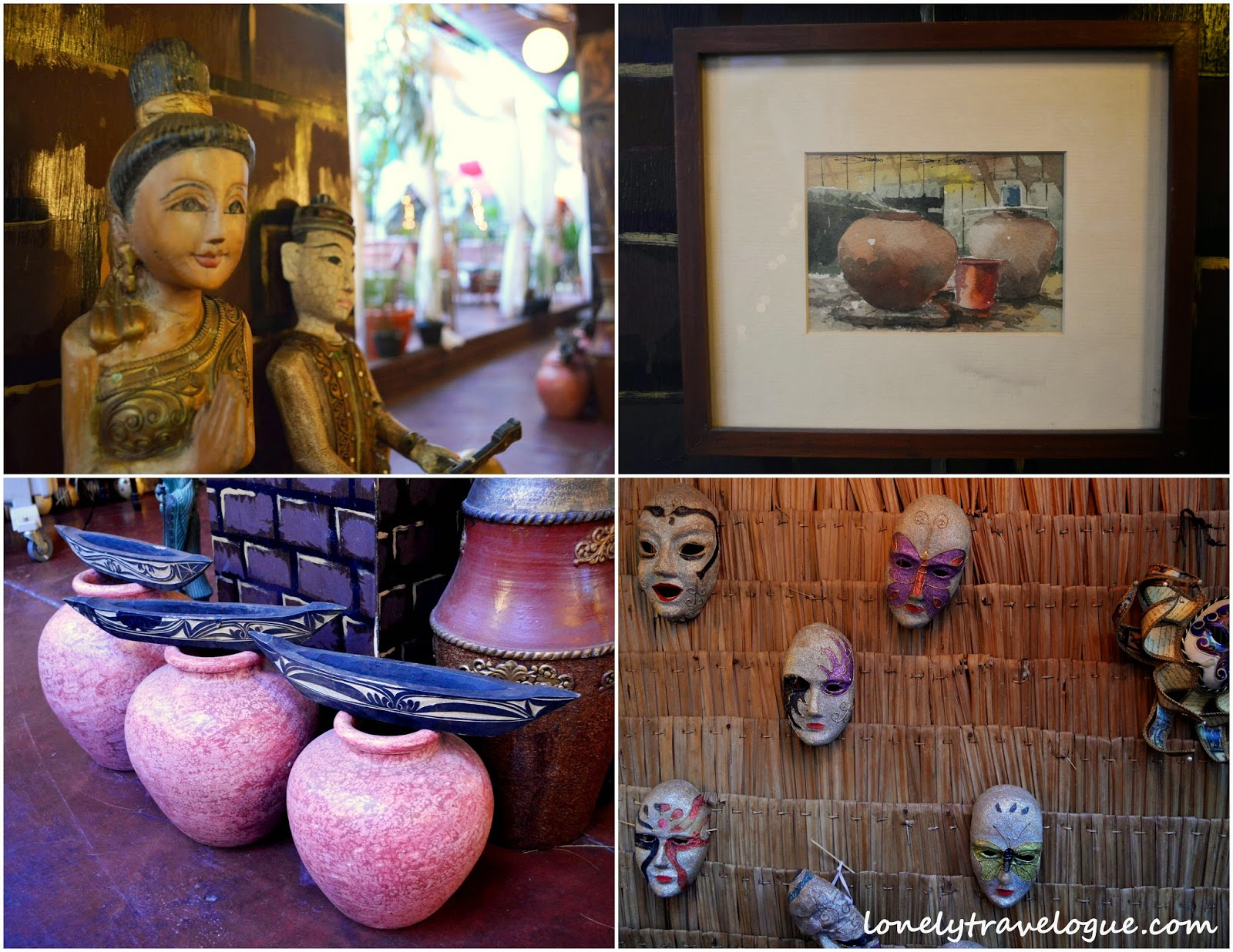 We arrived earlier than expected in St. Nicholas in Mandaluyong City. I was impressed by how the place is decorated with ferns,
vines and wooden-like furniture which I really love. When I sat on the dining
table my eyes was traveling in the different pieces displayed on the
restaurant. I like the fact that some of the pieces were given to the owner or has a story being with the family (who owns the restaurant). The ambiance was perfect with its dim lights and mood-setting music
continuously playing along. Old Filipinos music fashioned by new generation
artist was just perfect for our food escapade for the night.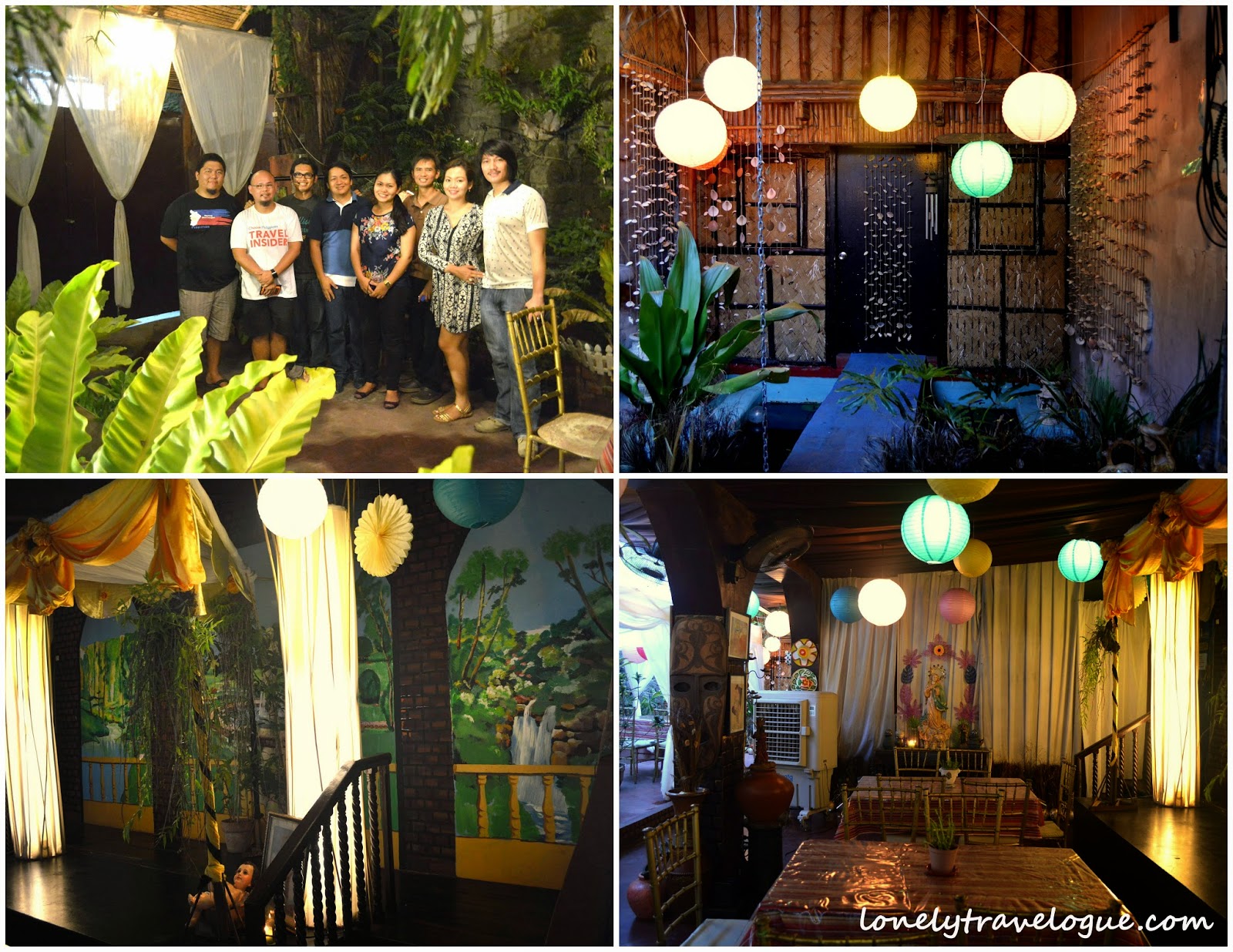 ChefNick Pelaez, the owner and entrepreneur welcomed us with smile and good vibes. He
served us a welcome drink that quenches my desire for cold drinks, its summer
anyway. Actually Nick let us chose from the variety of smoothies St. Nicholas
offers to its customers. I choose Chocolate Banana, my favorite smoothie
drinks, which is the best seller among the choice they serve.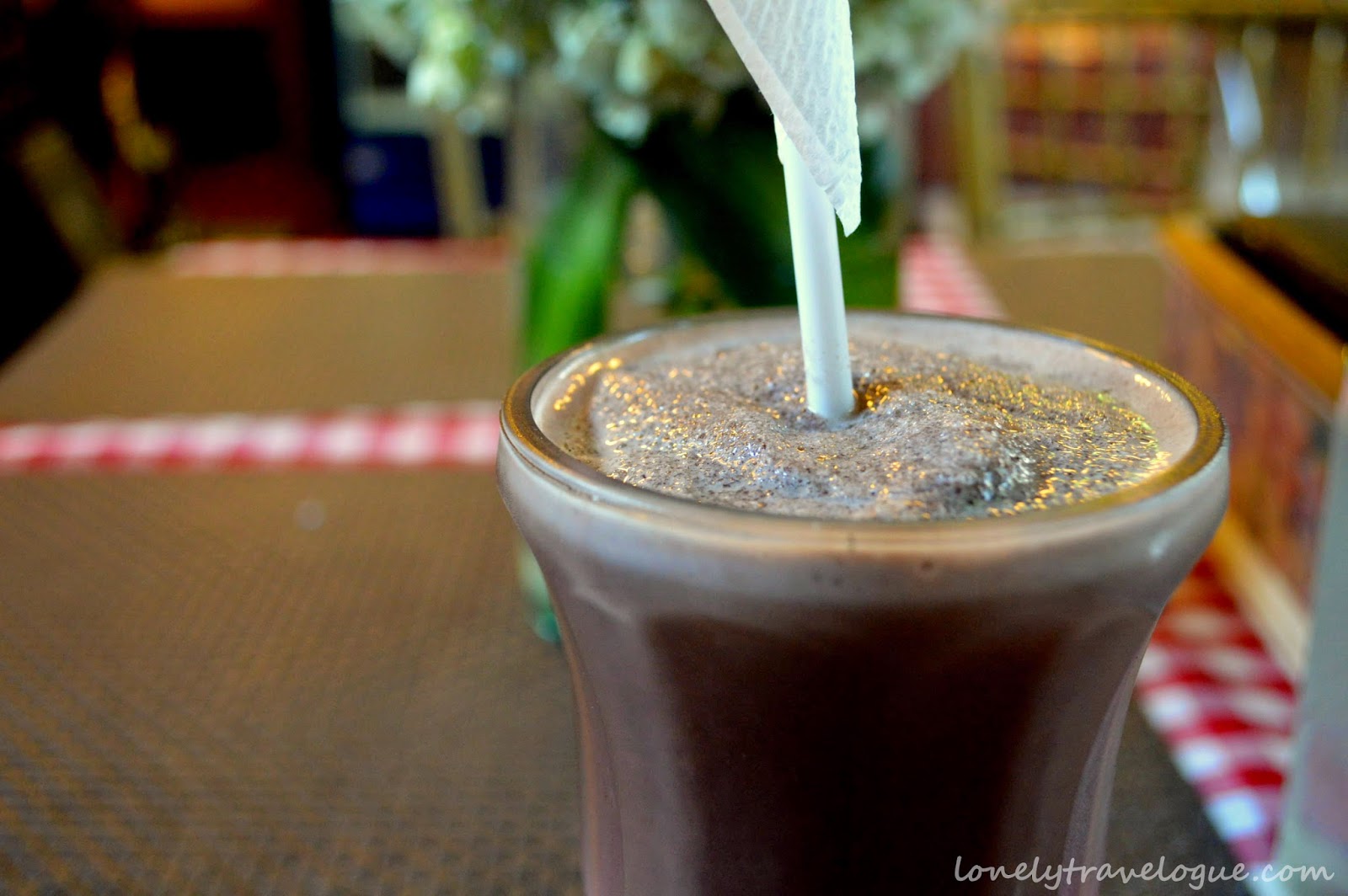 St. Nicholas started last month. They offer great
Filipino dishes in a very affordable price and fashionable way. When we say affordable it denote
not cheap, but quality and price goes hand in hand. But with St. Nicholas
quality and good food is represented by inexpensive menu. When I say inexpensive price is below Php100. If you want to try Filipino dishes, gourmet served, here are
some of St. Nicholas specialties: Rice Toppings: The ever Filipino Favorite Chef Nick served us some of the Filipino favorite dishes with a twist, adding a sunny side up egg and some decorative items to make the food more inviting.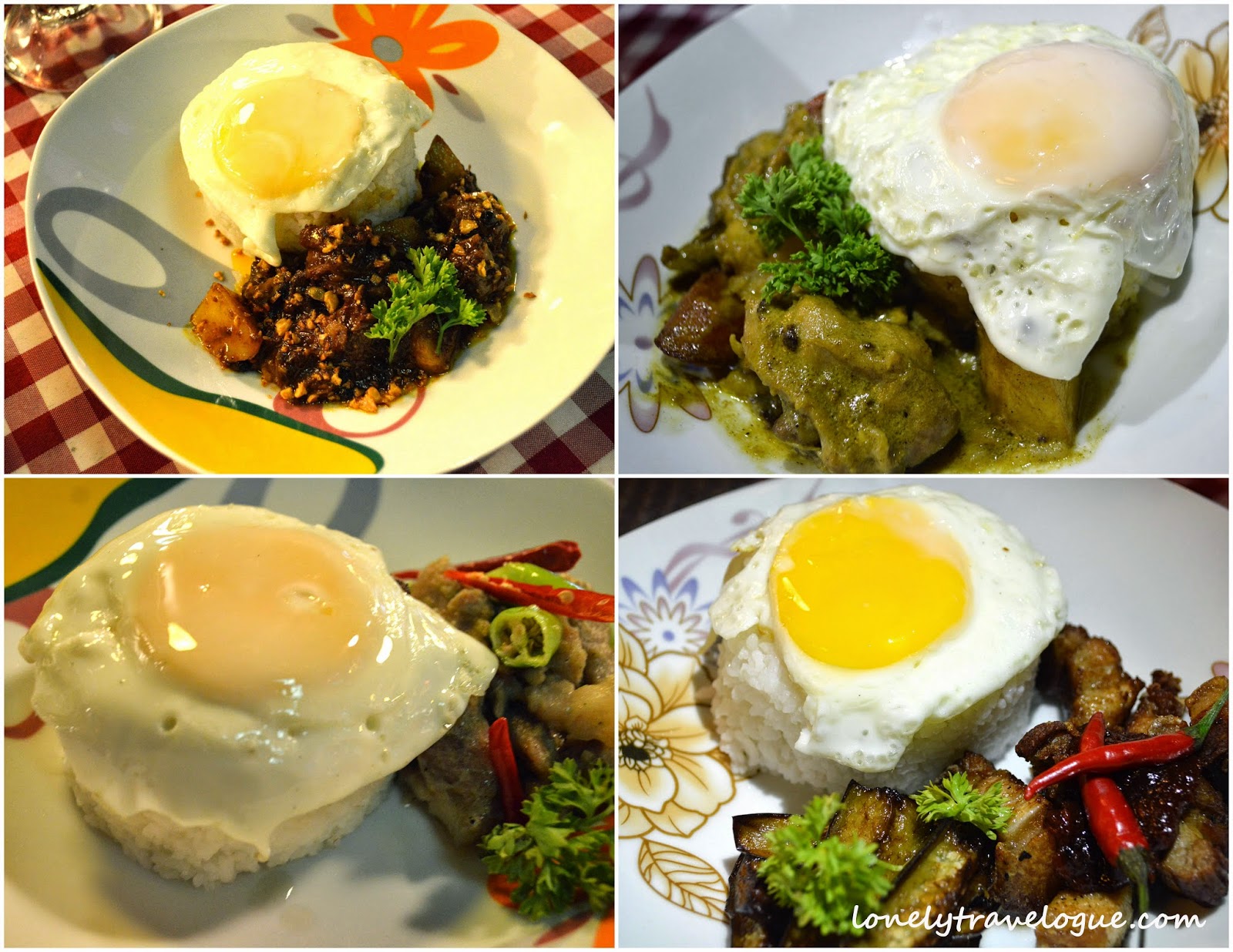 Regular Adobo (P65), Chicken Curry (P65), Bicol Express (P65), Liempo Binagoongan with Talong (P79)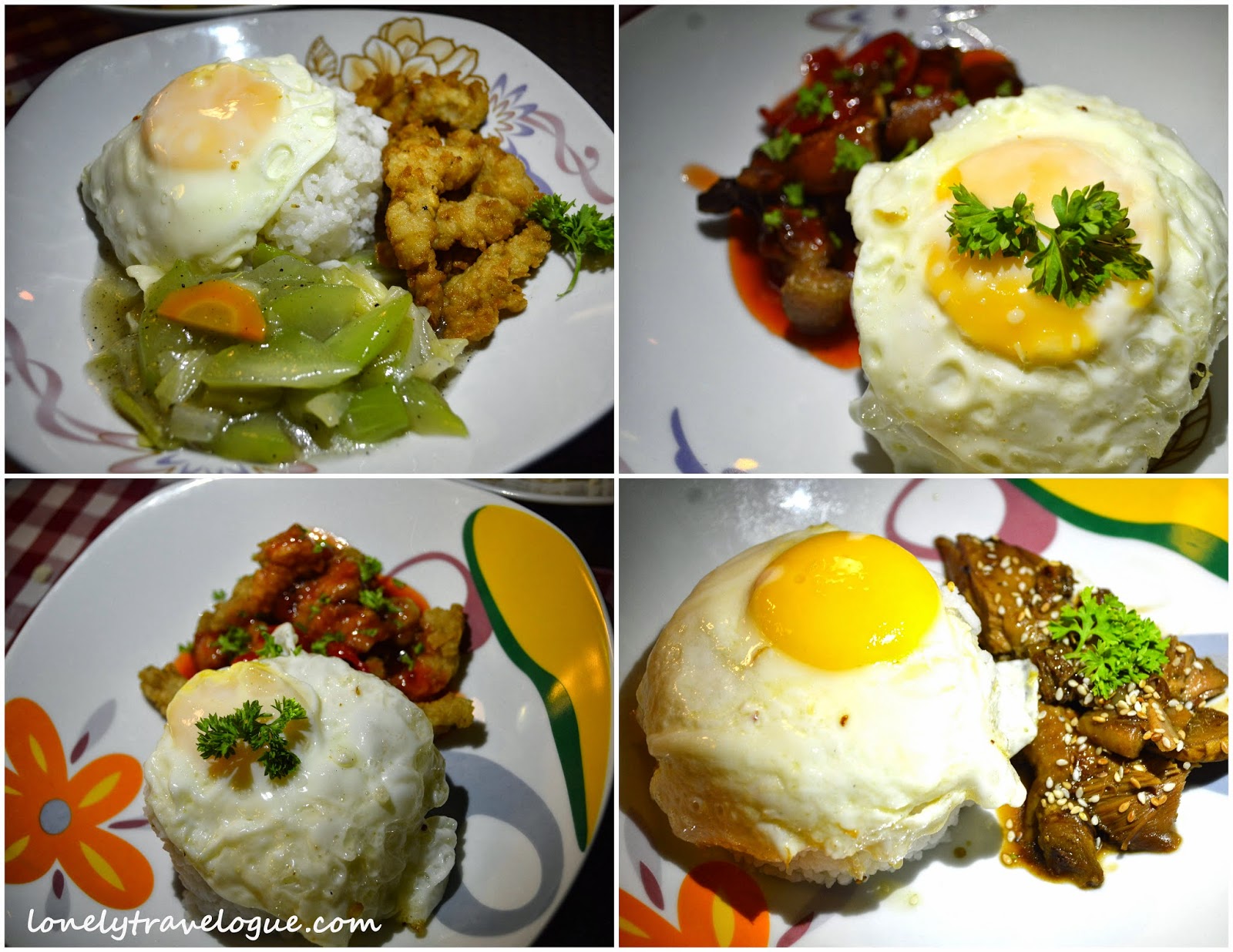 Lechon Kawali with Chopsuey (P99), Chicken Teriyaki (P79), Sweet and Sour Pork, Sweet and Sour Fish Fillet (P79).Side Dishes – Anti-Umay We were served with this dish from Ilocos region called Poqui-Poqui. Its an eggplant menu with vinegar and some added spices. I am not a fan of it because of too much vinegar on it but I still tasted it. According to my friends this one is a winner.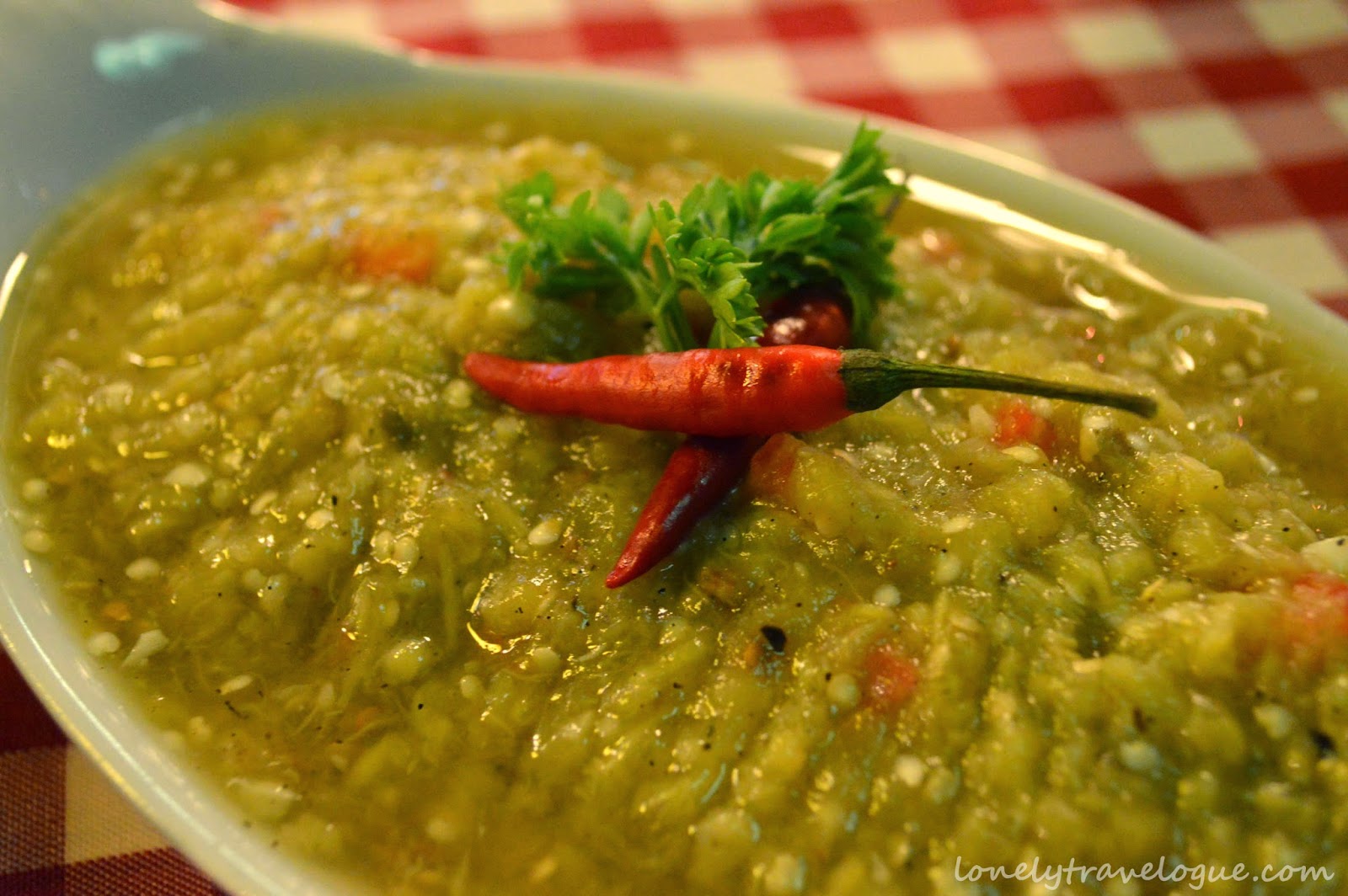 Poqui-PoquiEnsaladang Manga (P85) is everybody's favorite here in the Philippines. With Onions, Tomatoes, Mangoes and good tasting Bagoong – its a perfect side dish.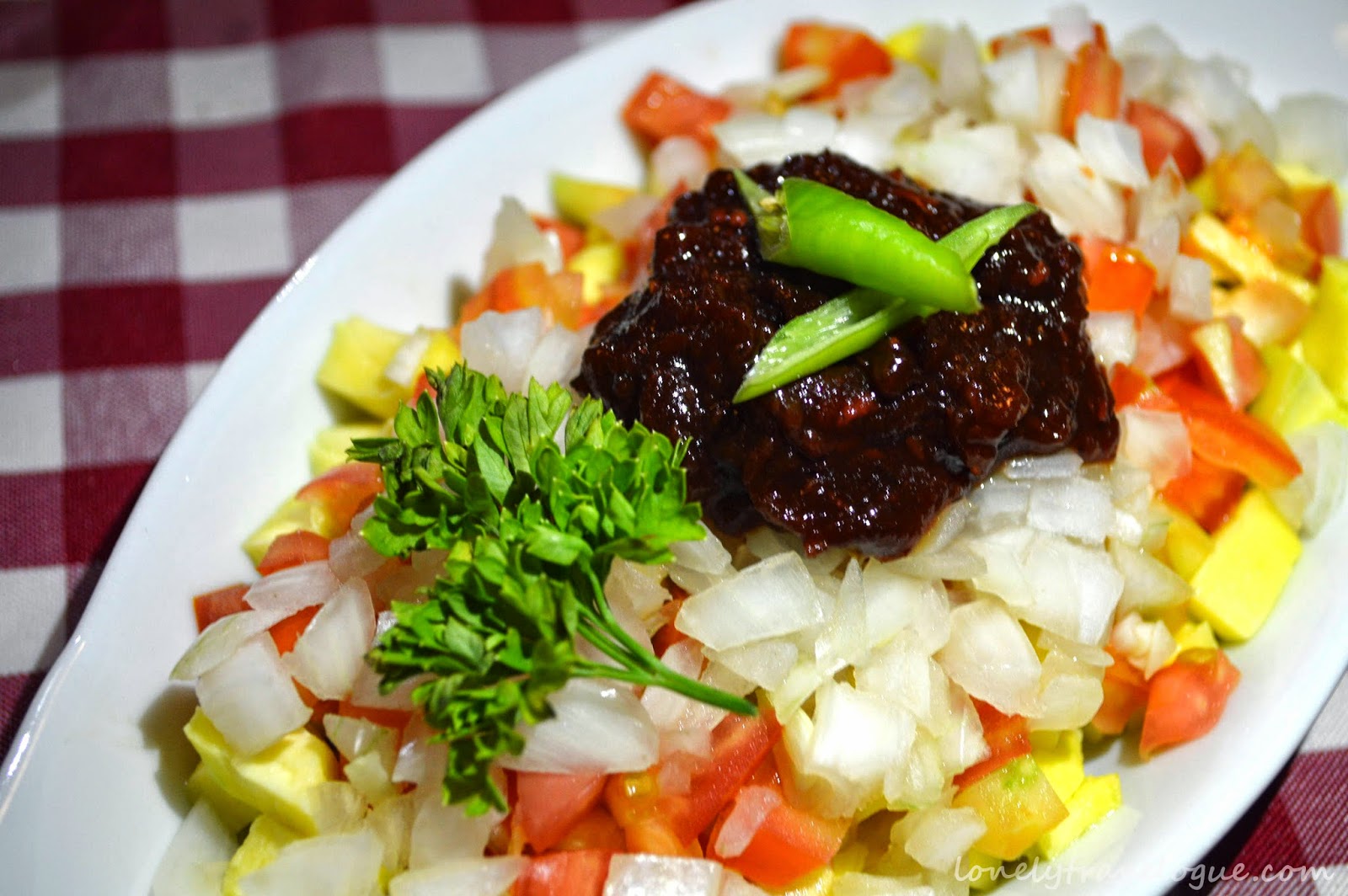 Ensaladang Manga Ask me my favorite Filipino food and I'll answer you right away – Sinigang na Baboy or Baka! So no doubt its my favorite among the dishes served by St. Nicholas. My criteria of sinigang are; it has to be sour (from sampaloc), it has to be sticky and it has to have that bite of spice that is not too spicy. It was a magical moment whenever that sour soup landed on my taste buds and it happened in St. Nicholas.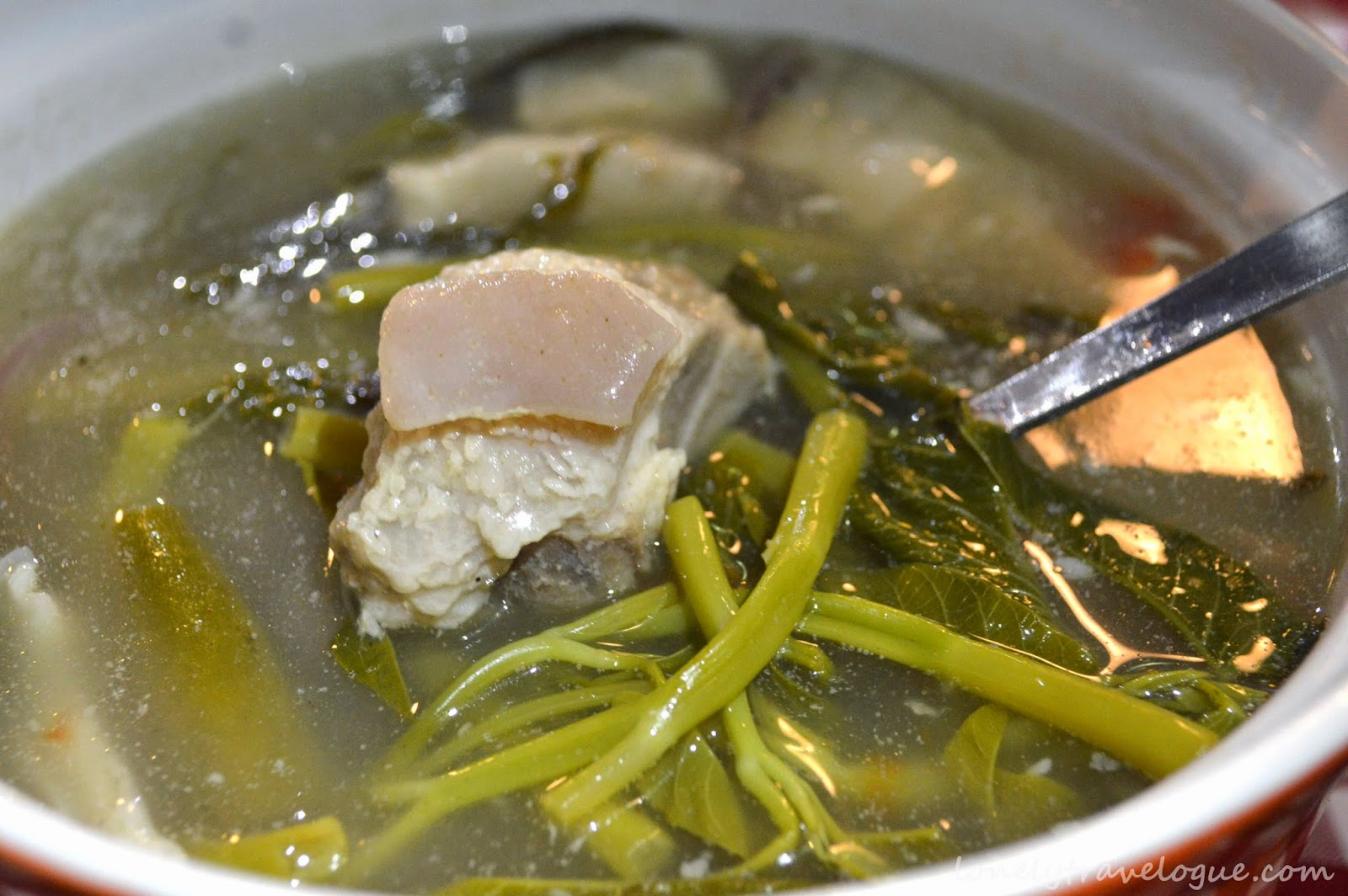 Sinigang na Baboy (P199) We were also served with Calderetang Baka (P250), Adobong Baboy sa Dilaw (P199), Adobong Crocodile Meat (P300), and fried Tilapia with sweet tamarind sauce (P199). It was my first time to taste Adobong Crocodile and I must say that I will try it again. Contrary to my expectation that its meat would be hard, the meat was so tender and flavourful.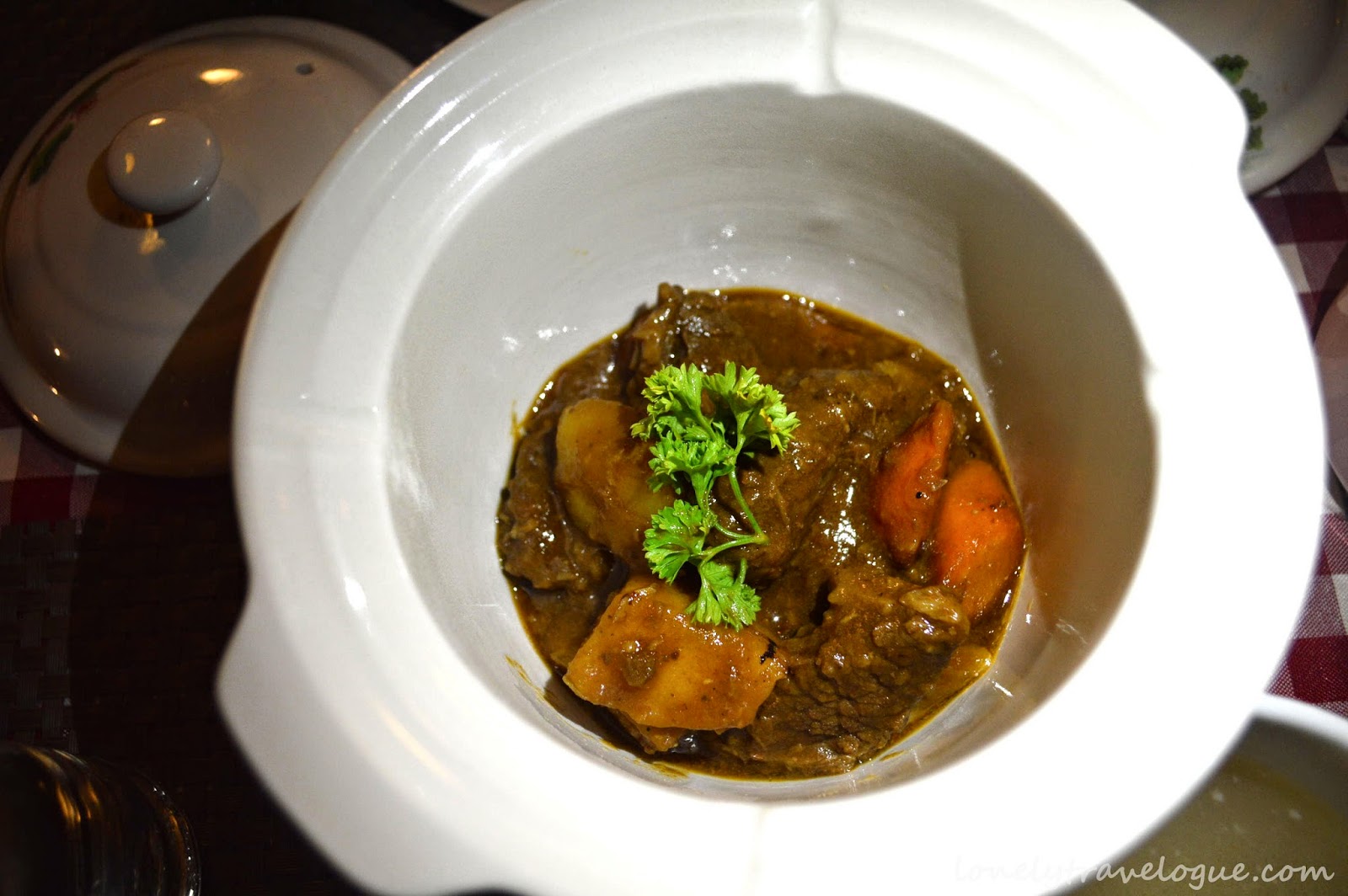 Caldereta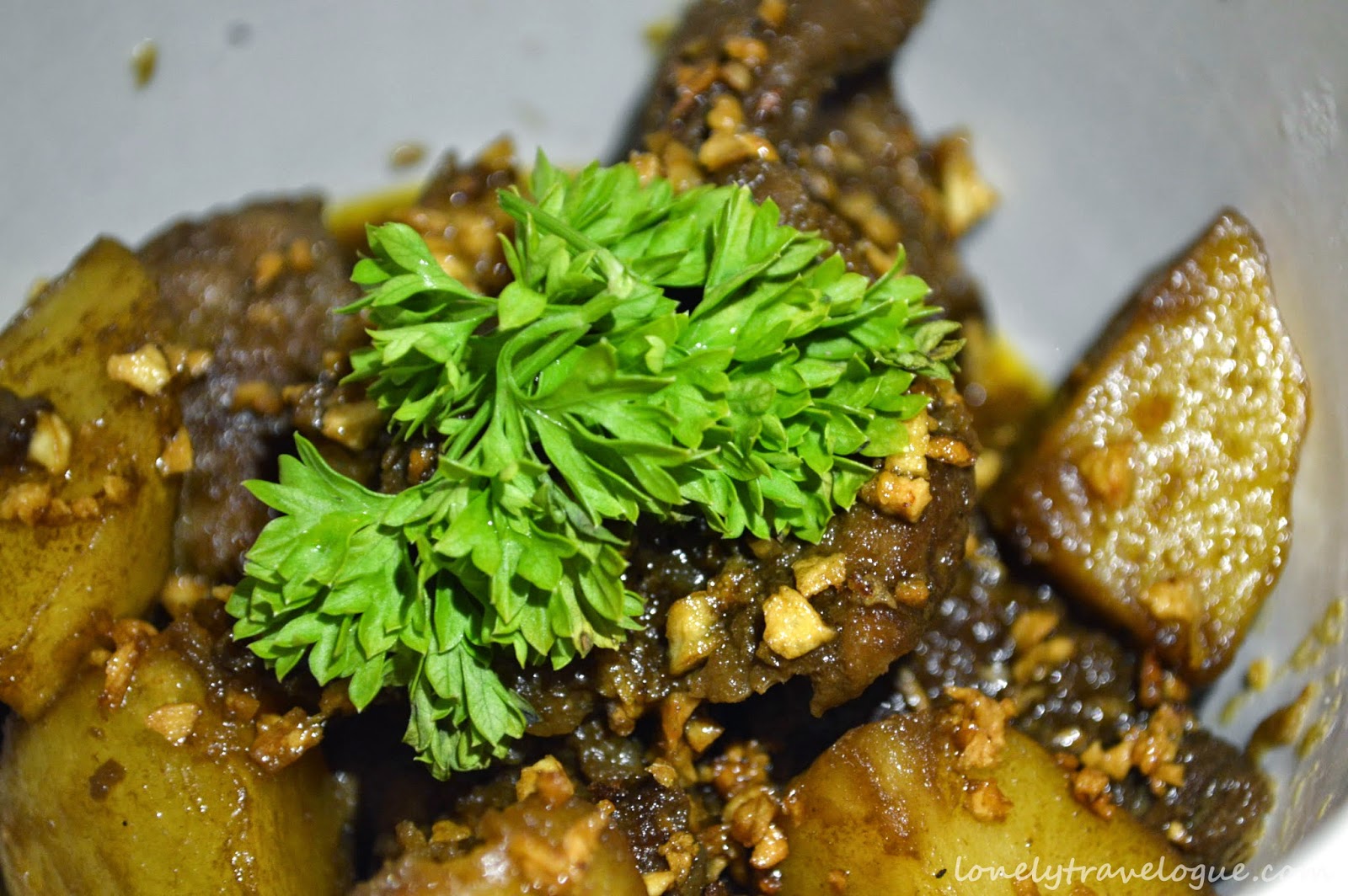 Adobong Crocodile Meat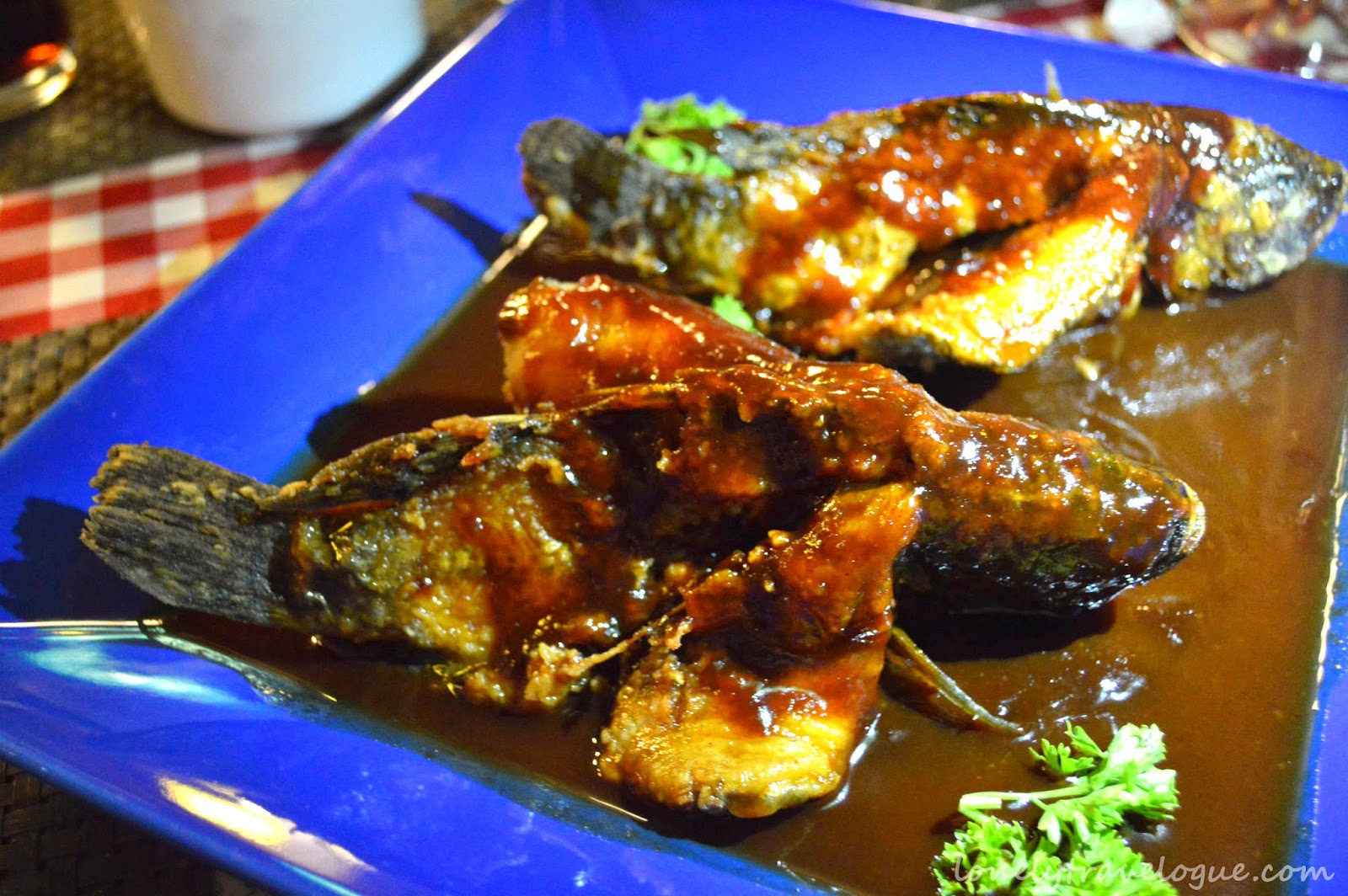 Fried Tilapia with Sweet Tamarind SauceMININDAL That means "Meryenda" or Snack. I was excited for this part simply because Chef Nick told us earlier that he will let us try Civet Coffee. Hearing this I was like, What??? Civet??? Lets get it on!!! I am coffee drinker by the way. I know that this coffee is expensive and they serve it for P135 a cup in St. Nicholas. Civet Coffee is best served with some sweets like Yema Cake from Quezon (P85/ Slice, P300/whole), Puto Leche Flan (P60/serving), and Turon de Tsokolate (P75).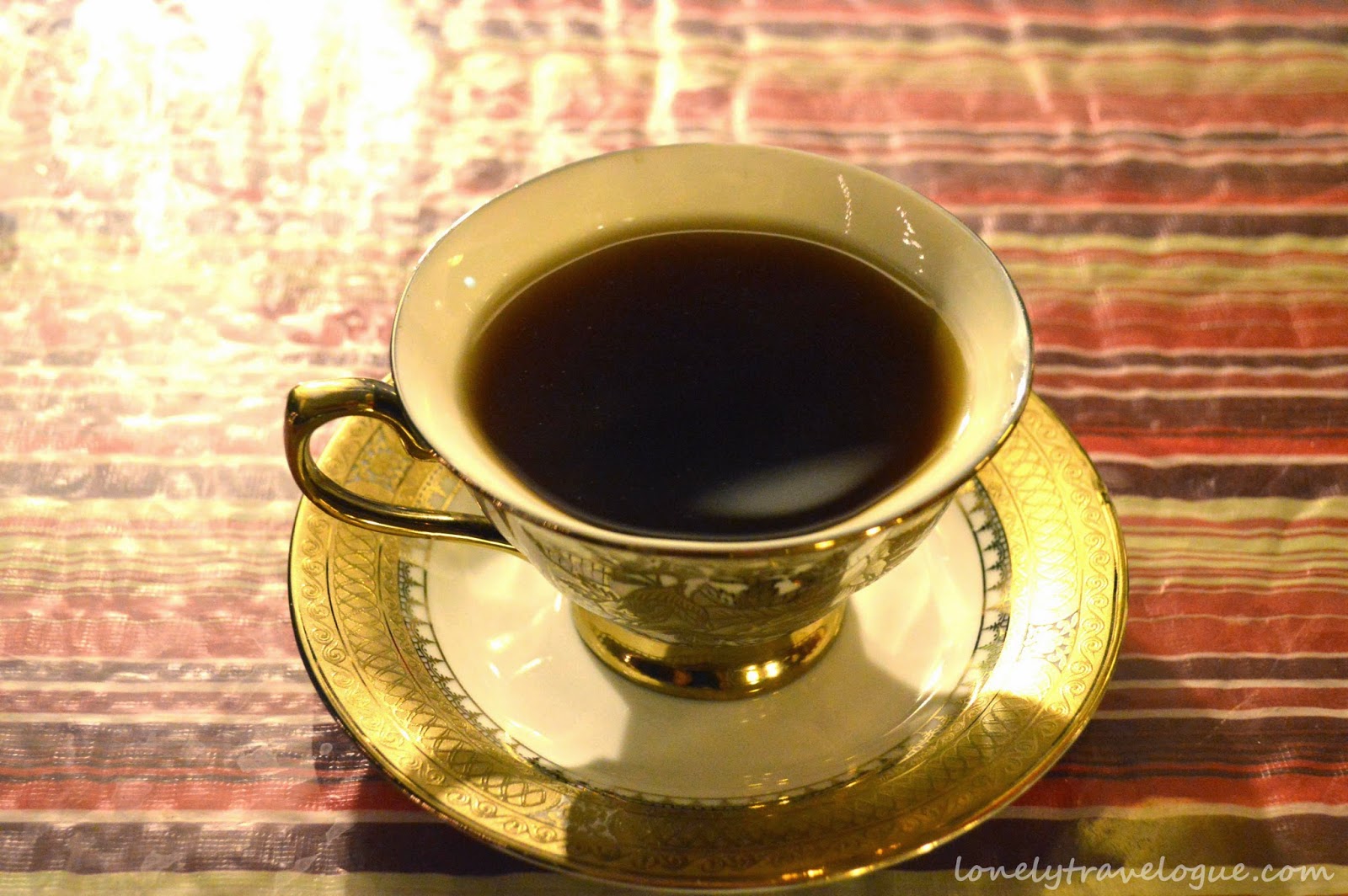 Civet Coffee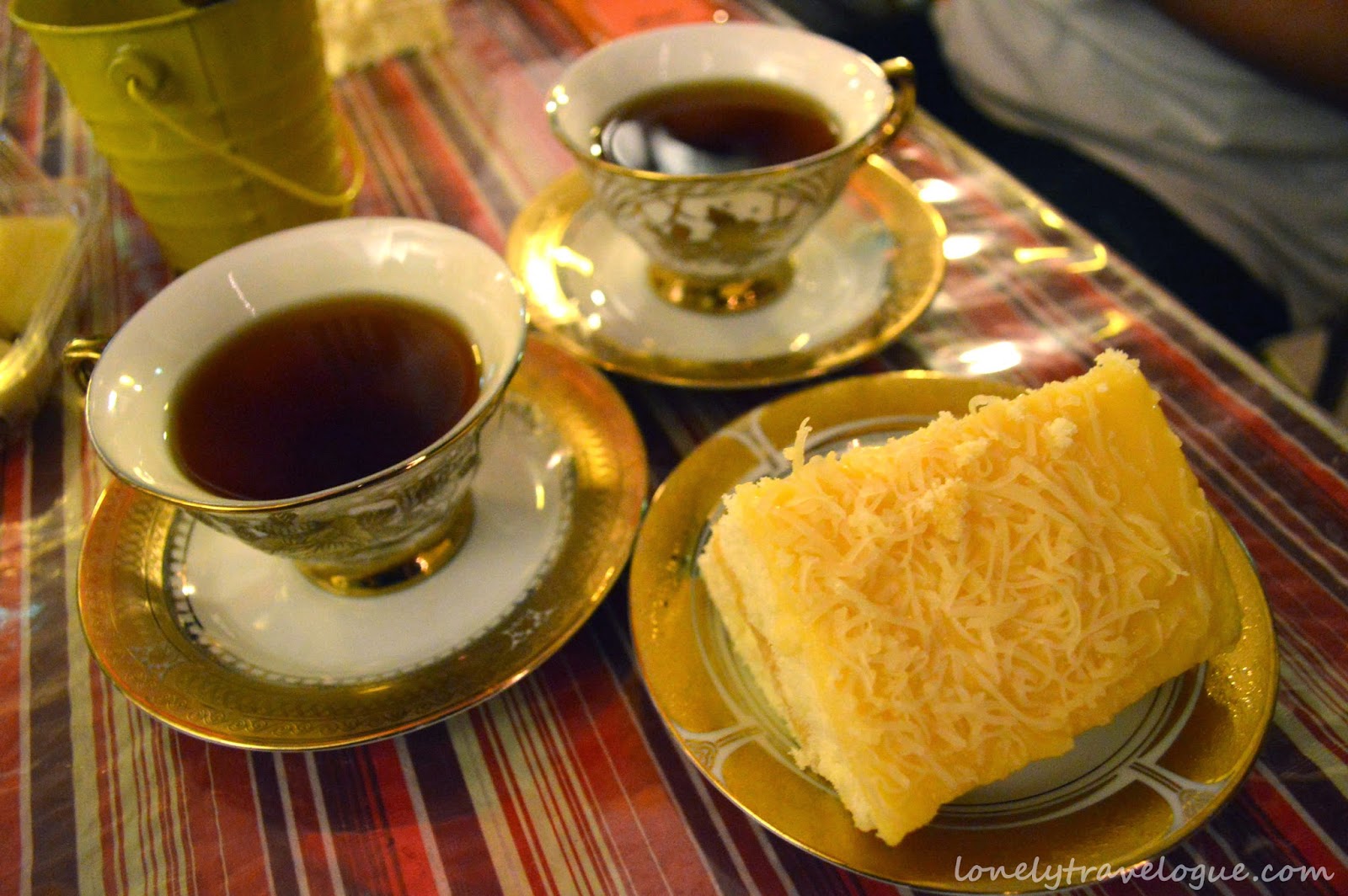 Yema Cake of Quezon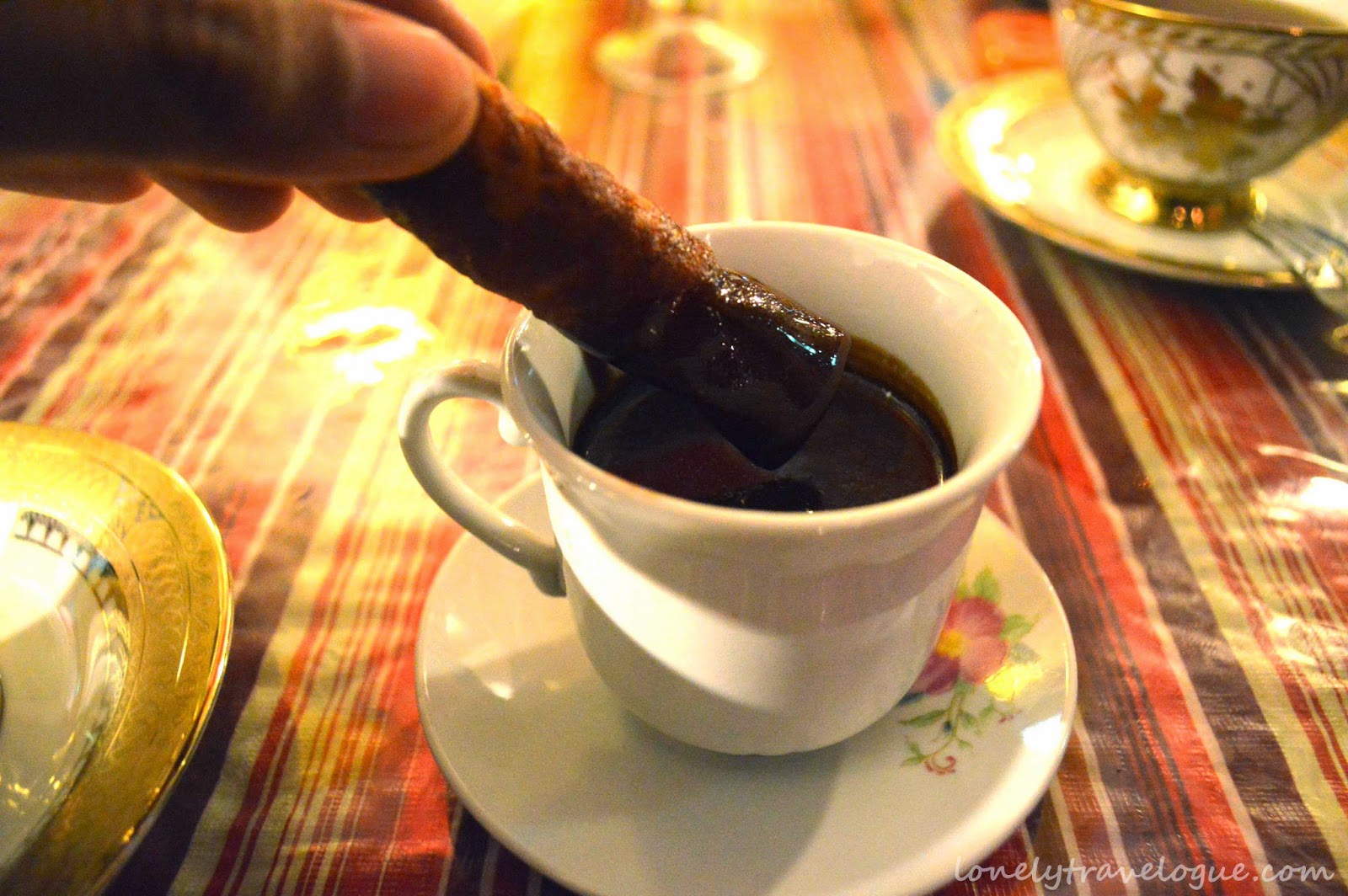 Turon de Tsokolate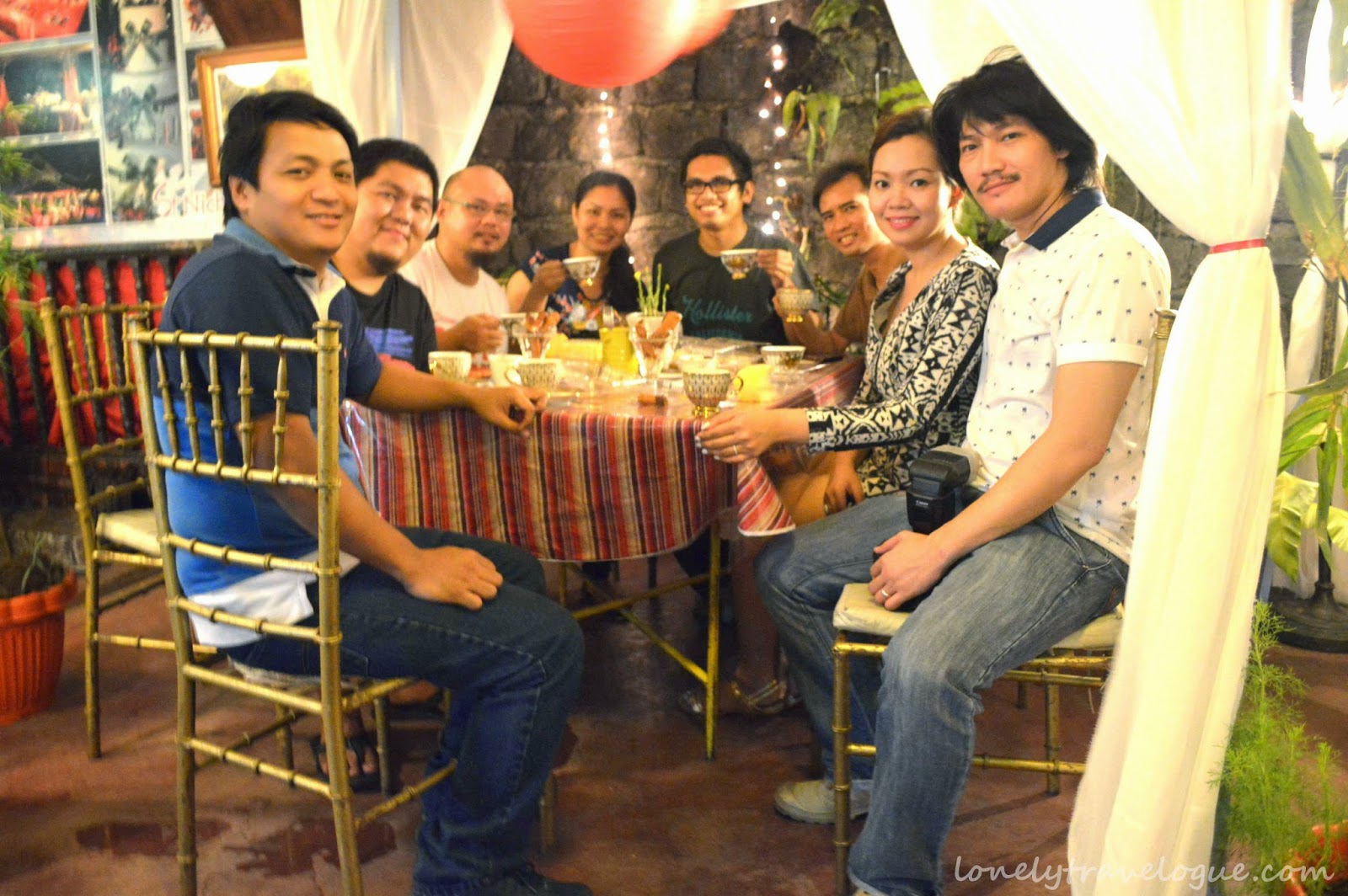 L-R: Chef/Owner Nick Pelaez, Ramil, Edgar, Mai, Jherson, Karl, Jaycelle & BrianContacts:
St. Nicholas via their Facebook Page and Website.Address: #1 Fatima st., corner San Rafael St., Plainview Subd., Mandaluyong City. Phone: (02) 5357637, 7886426, 3848453, 3843483Opening Hours: 10am-10pm, Monday to Saturday