It is not rare that I find a nice restaurant or cafe outside Metro Manila – take for example Arabela in Liliw, Laguna and Tampuhan Cafe in Taal, Batangas. My itchy feet has brought me to the once prominent town in Batangas where colonial houses can be found – Balayan, Batangas. This town with its row of gorgeous old houses is where you can find Chez Deo Ristorante Italiano. Needless to say the cuisine they offer. When I was researching about Balayan I came across this restaurant and it says that is an old house, renovated and converted into a restaurant. Surely this tops my list as a must go in Balayan.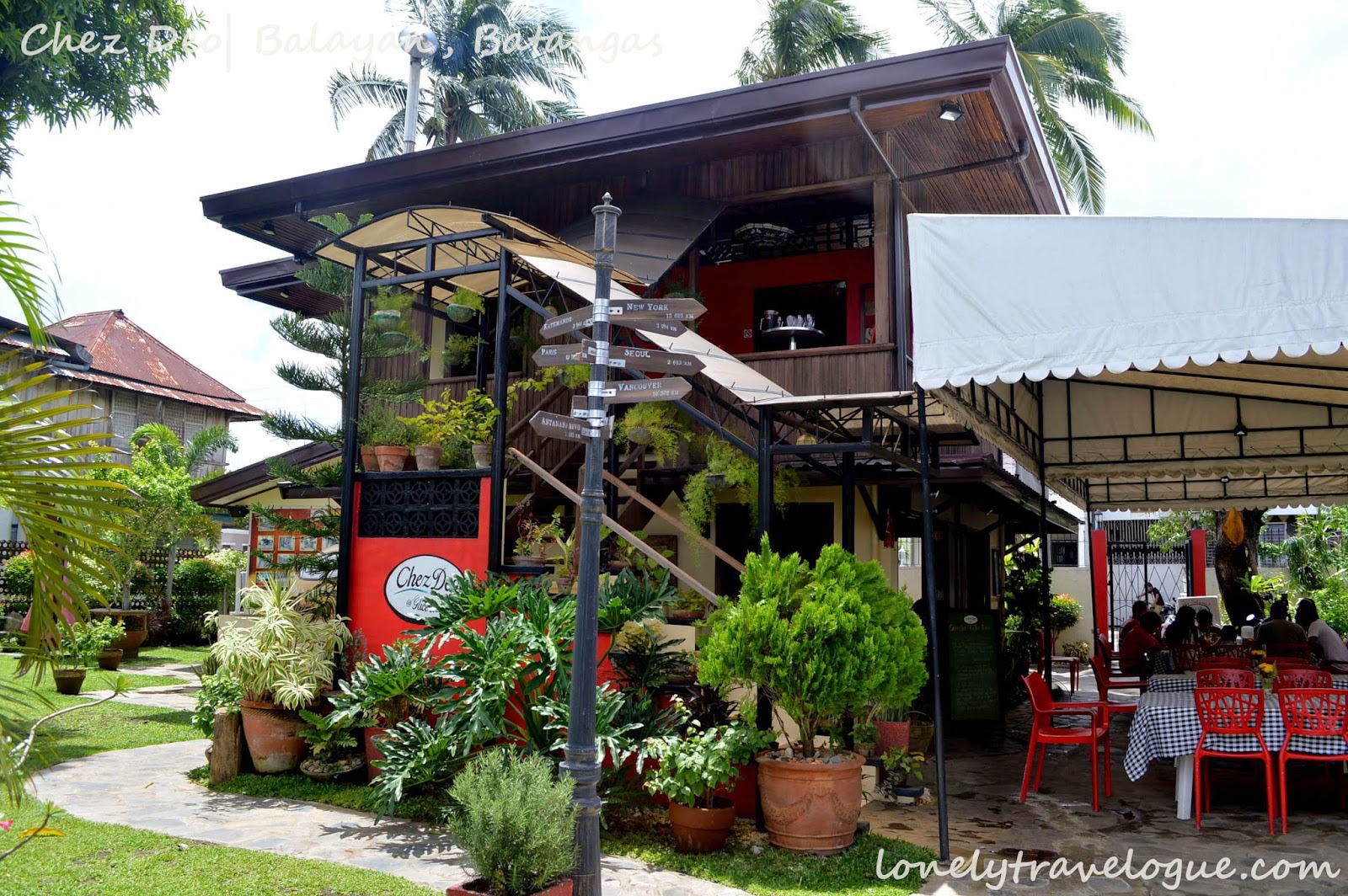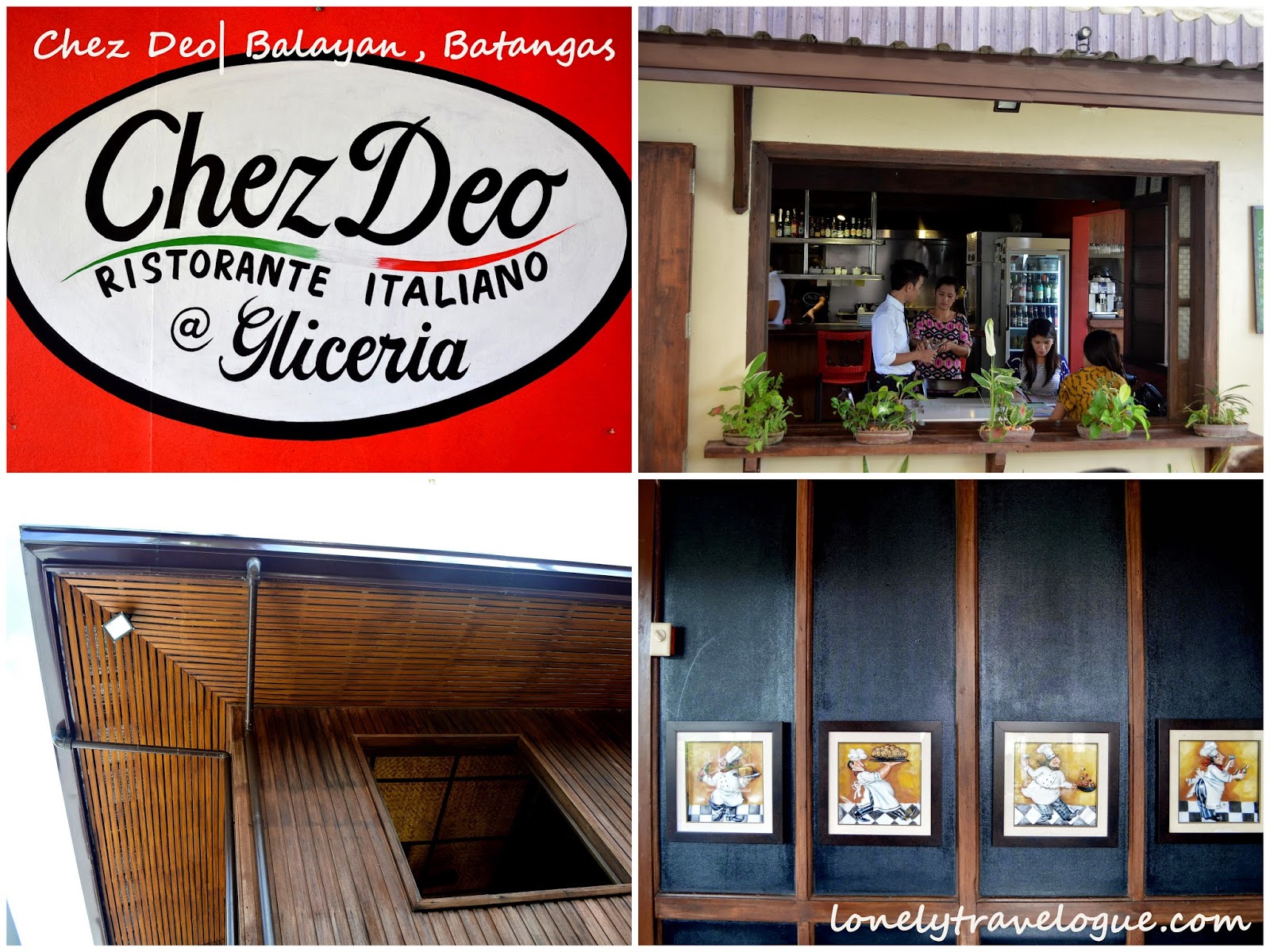 The facade got me at first glance. Though its not that big from the outside look, the lush green decor match with the quaint wood effect of an old house – it will surely will mesmerize one's eye as it did to me.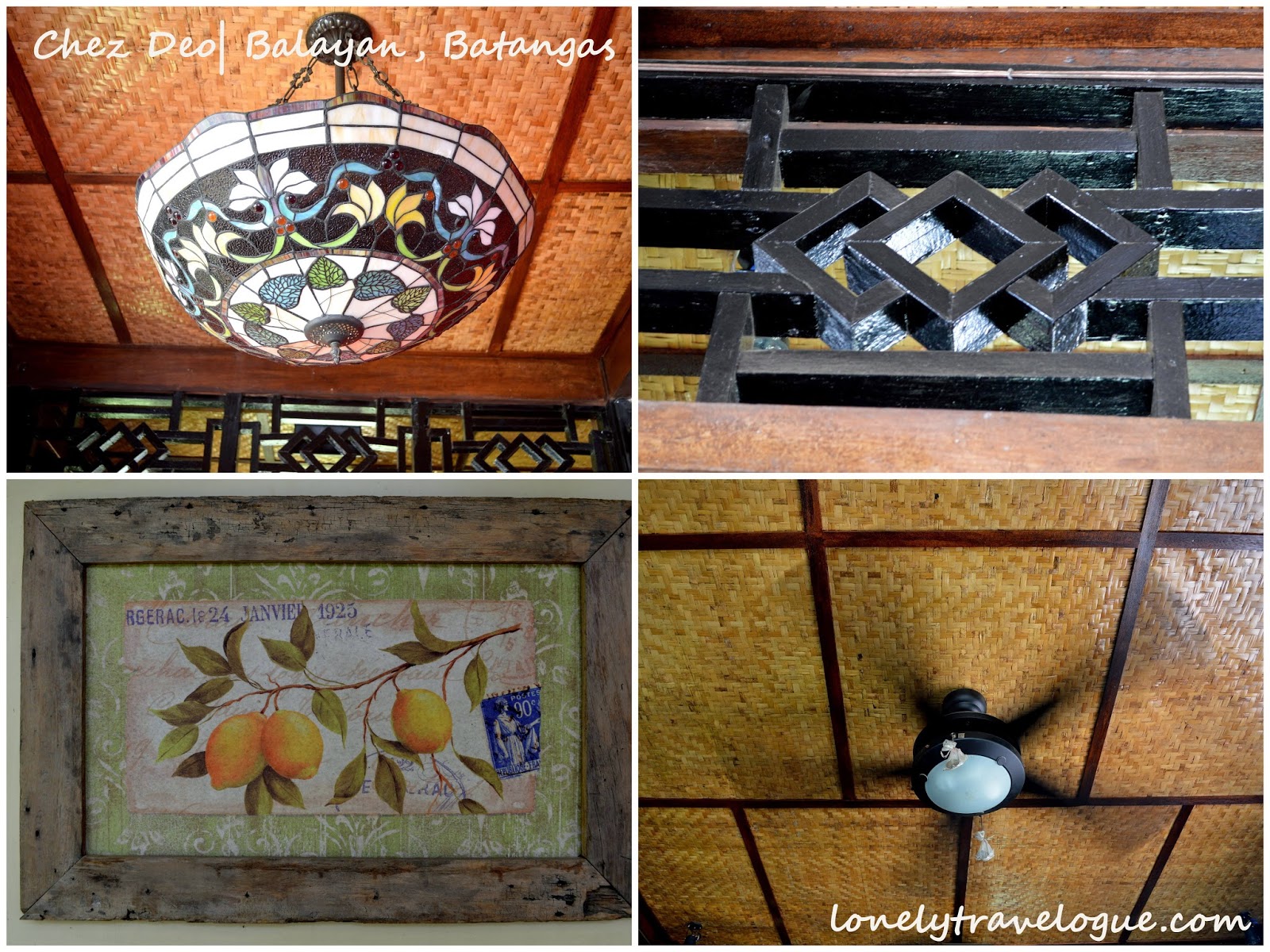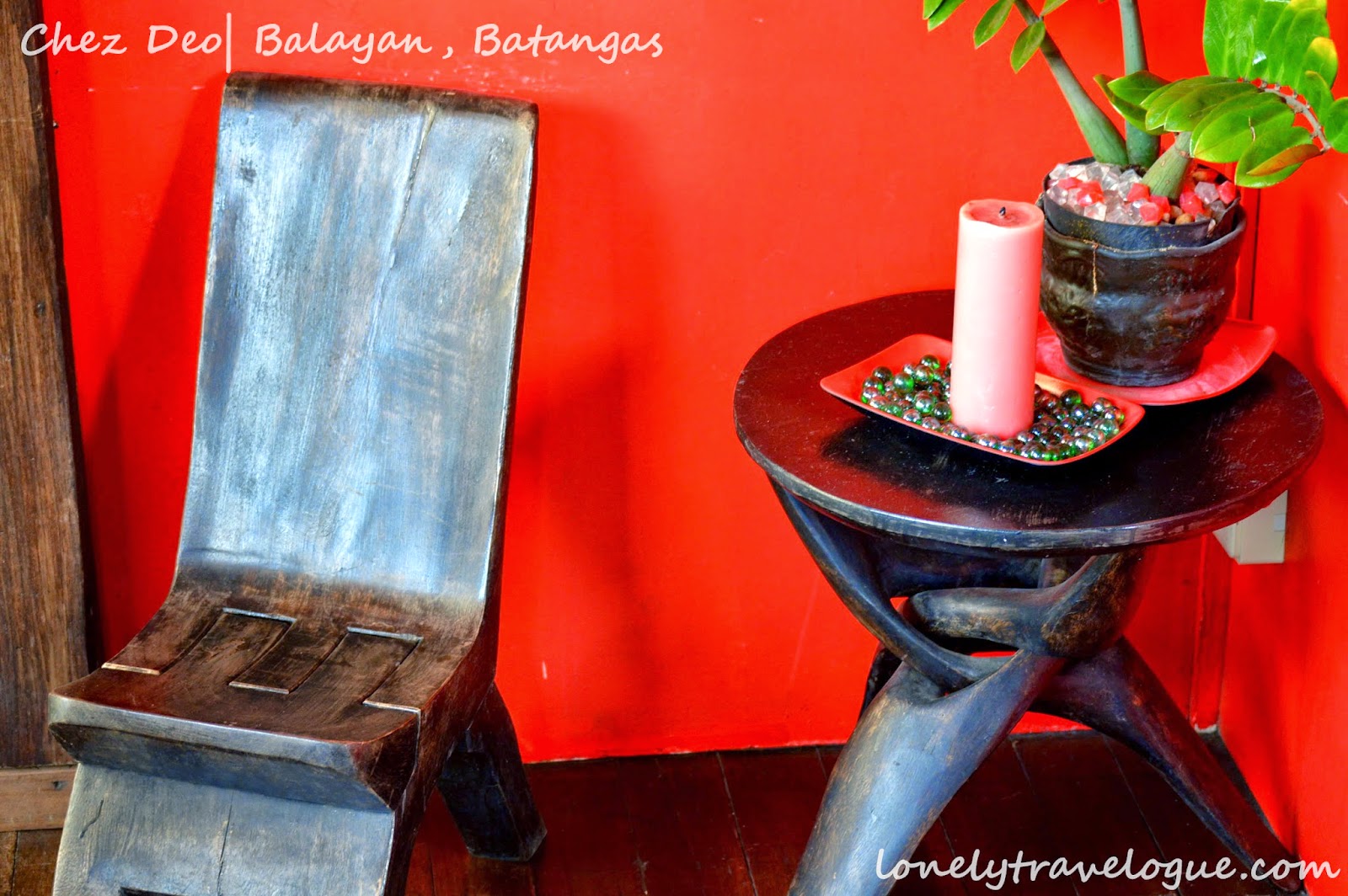 Plank of wood, nice ventilation system where air can pass across each room, decorated walls and fine articles of wooden furniture dominates the second floor where guest can dine celebrating the rustic ambiance of an old house. When we came in Chez Deo Ristorante Italiano was with music that soothes my mood to relax and enjoy the food. Jazz music makes the whole place into dancing while waiting for the food.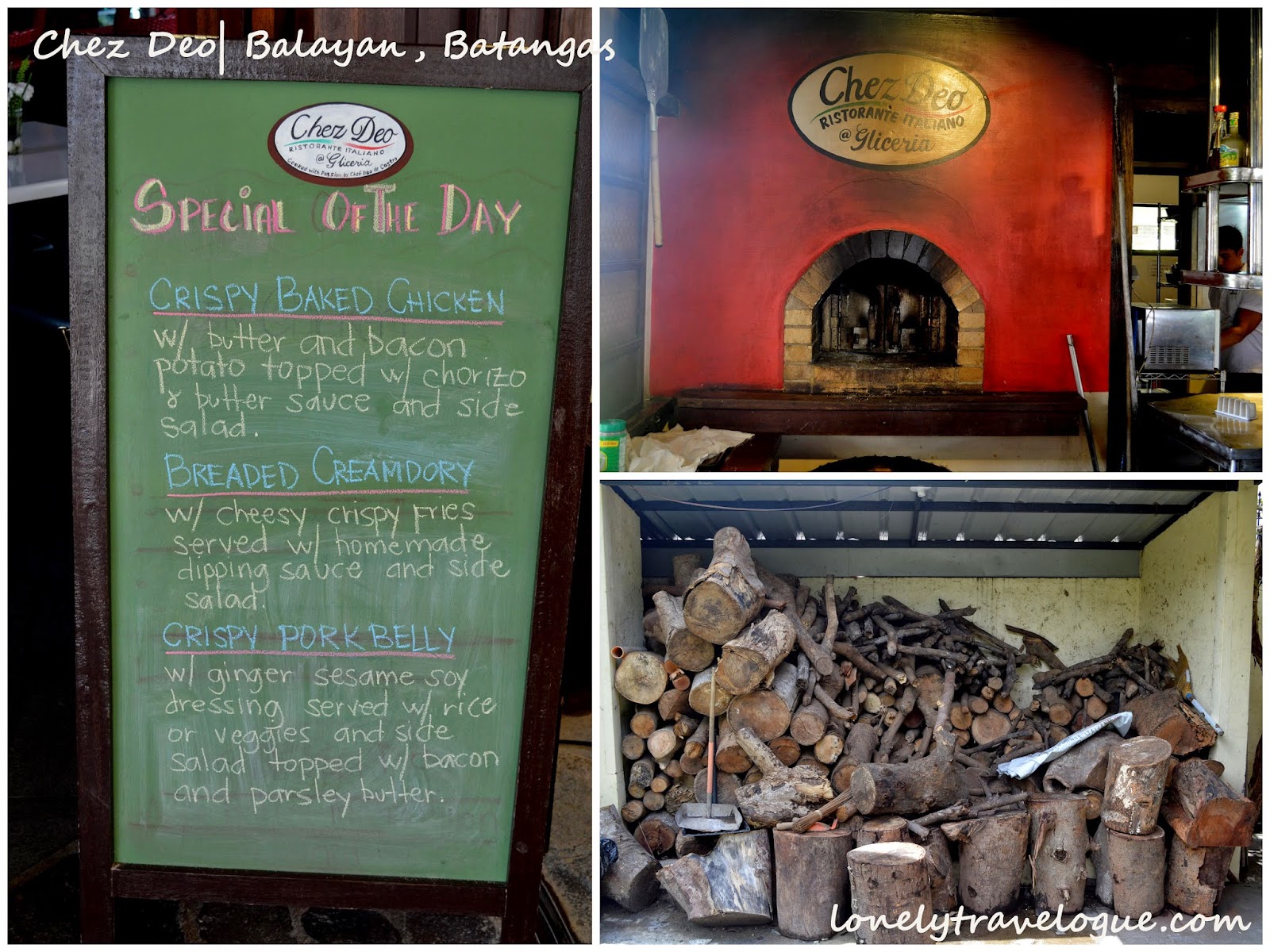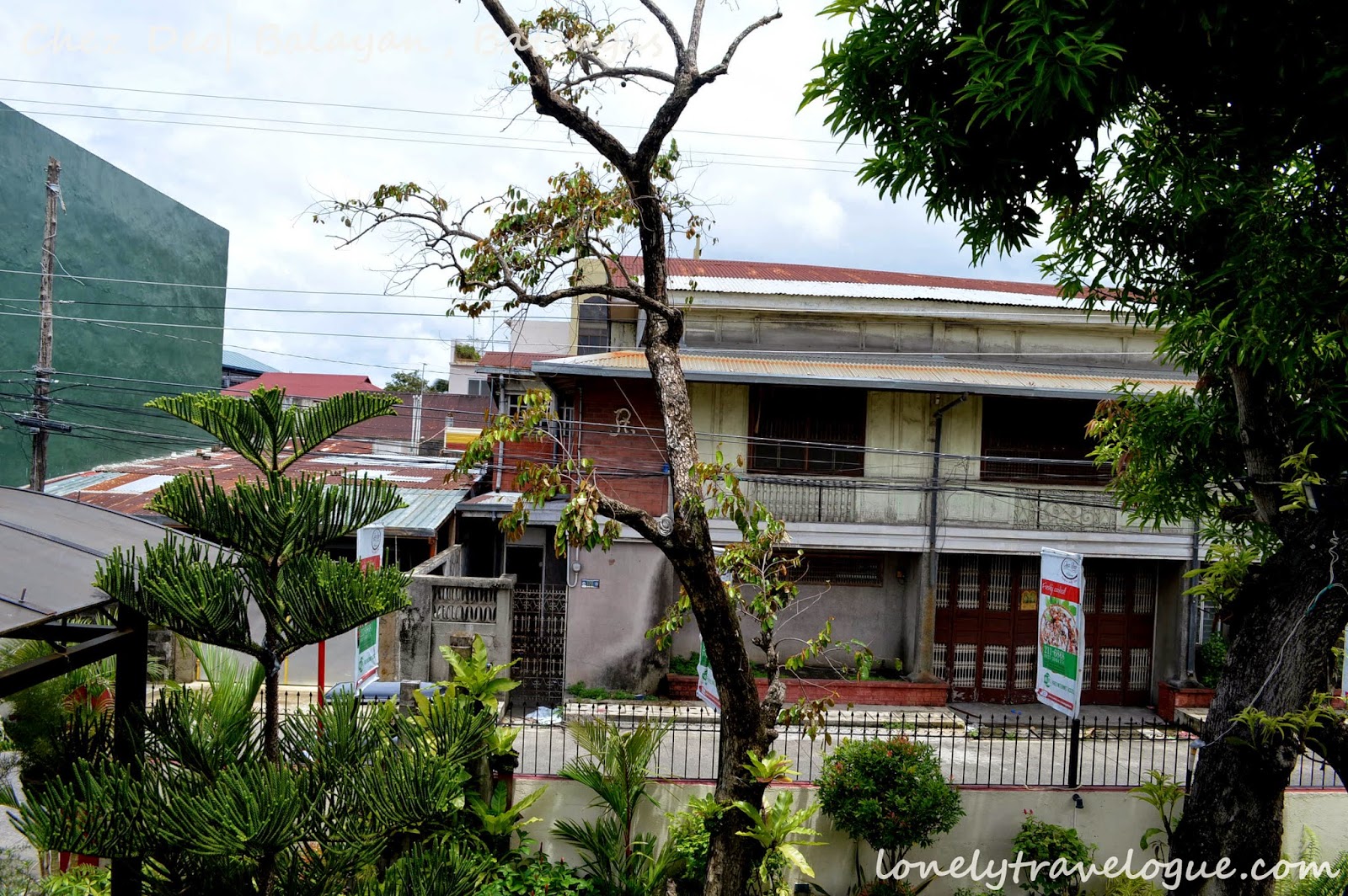 Old houses from the window of Chez Deo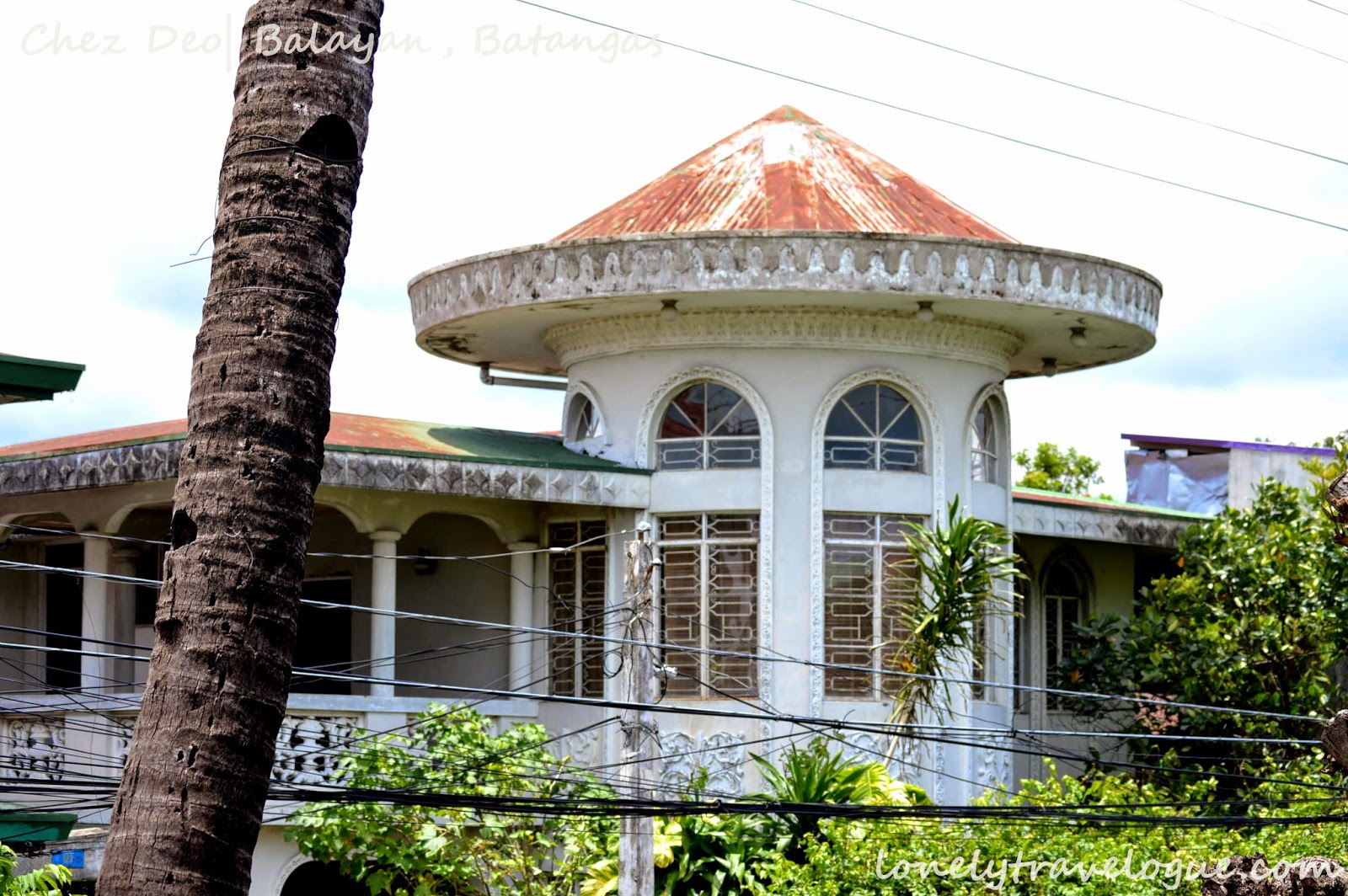 We were welcomed by whom I assume the manager and she ushered us upstairs and gave us the freedom to choose our seats. She asked us if we want to be placed in a private dining area with sofa and big window. We prefer to seat on the main area in the second floor beside the big window and power outlet for our cellphone. She was with all smile while introducing to us the menu before endorsing us to the waiter.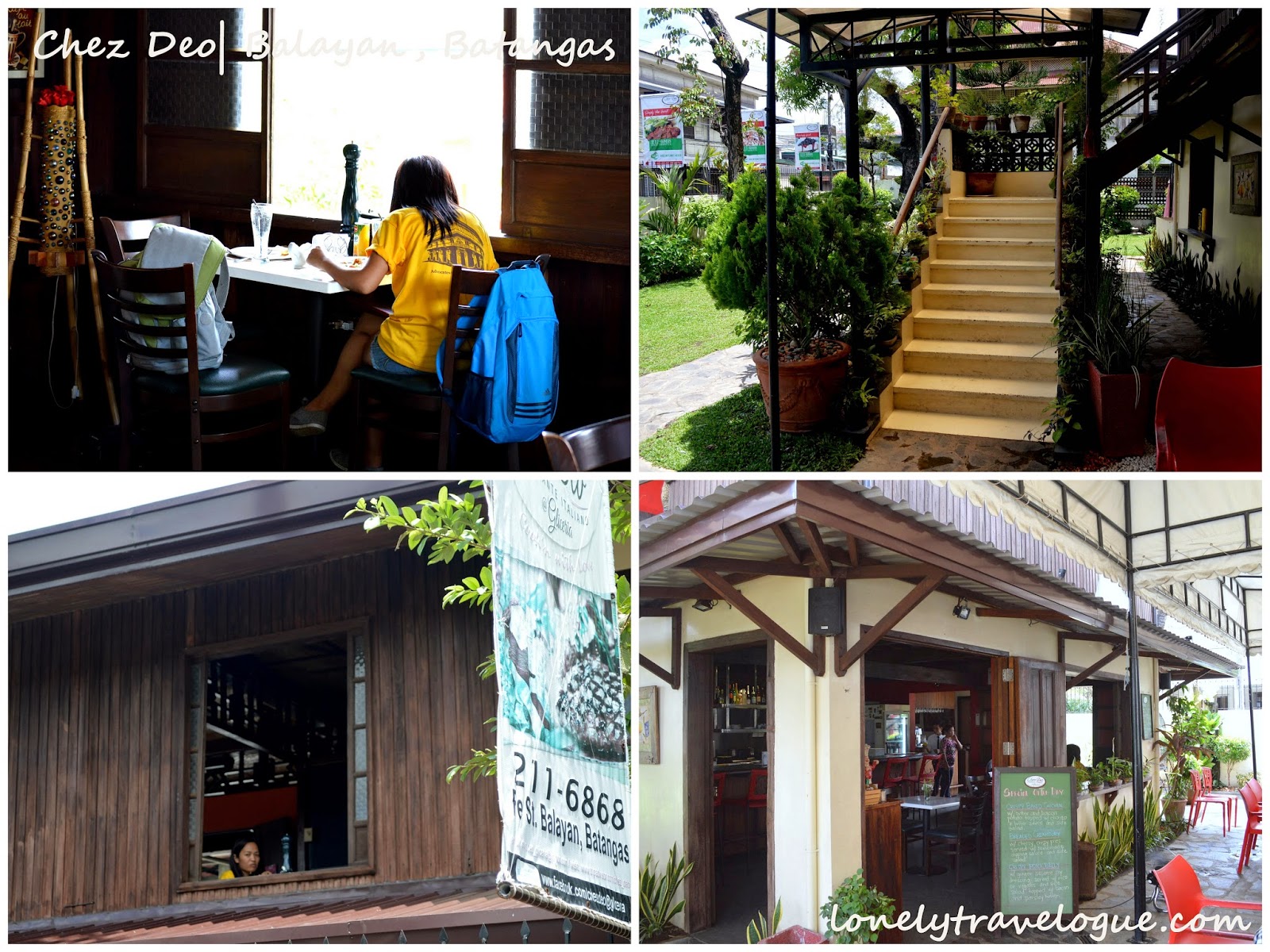 I cannot understand the menu because it is in Italian. I had to go to the waiter to translate some of the terms for me. I asked for the specialty of the restaurant but I was shocked when he told me the price of their special dish of the day, it will cost me Php600 good for one person. That must be really special. But not for me at the moment. Instead I asked for his recommendation on whats in the menu which I find reasonable and affordable (Menu Below).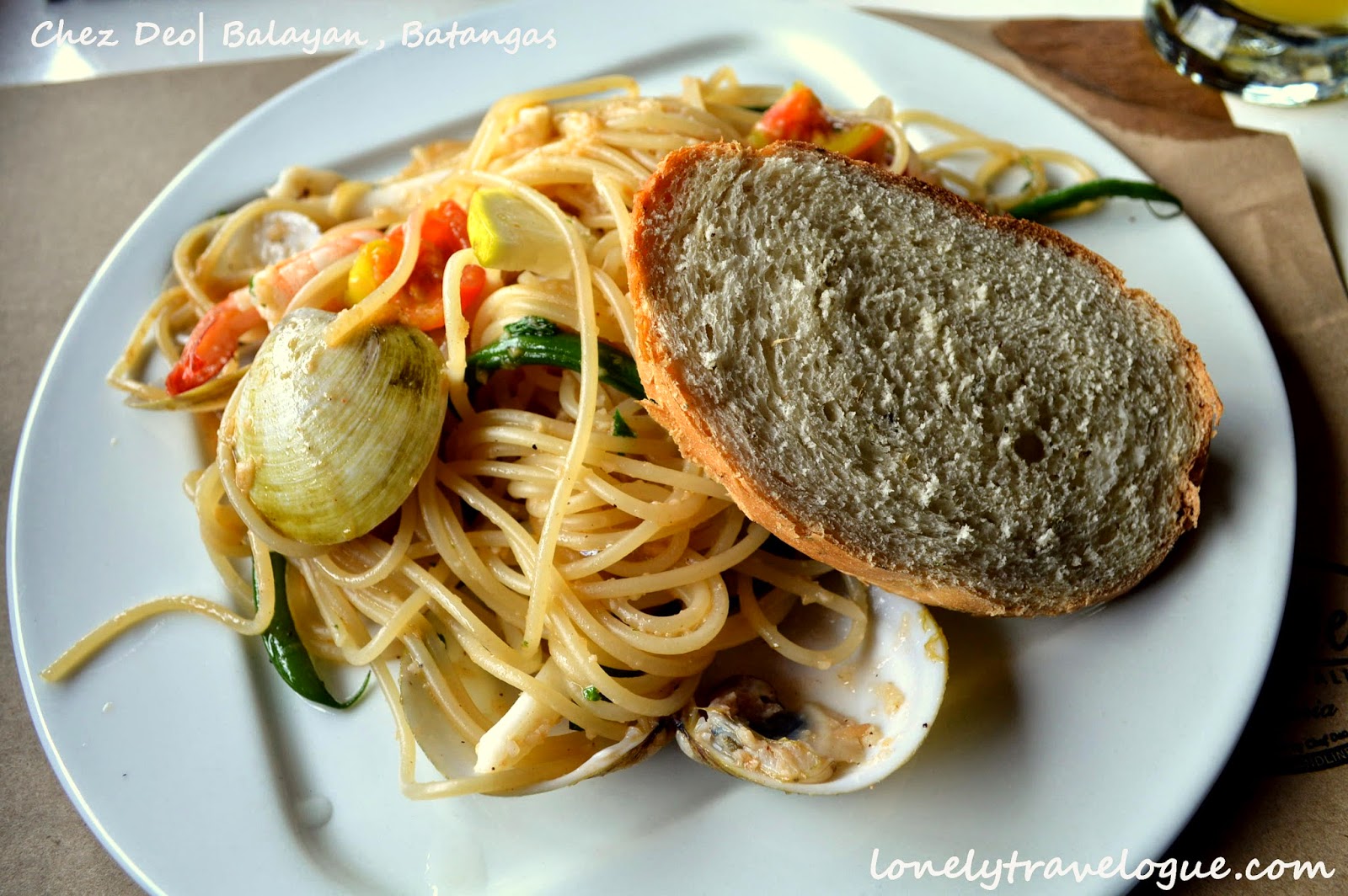 Mare Monte I ordered Mare Monte, a kind of seafood pasta cooked in olive oil. Lana being a rice person ordered cordon Bleu.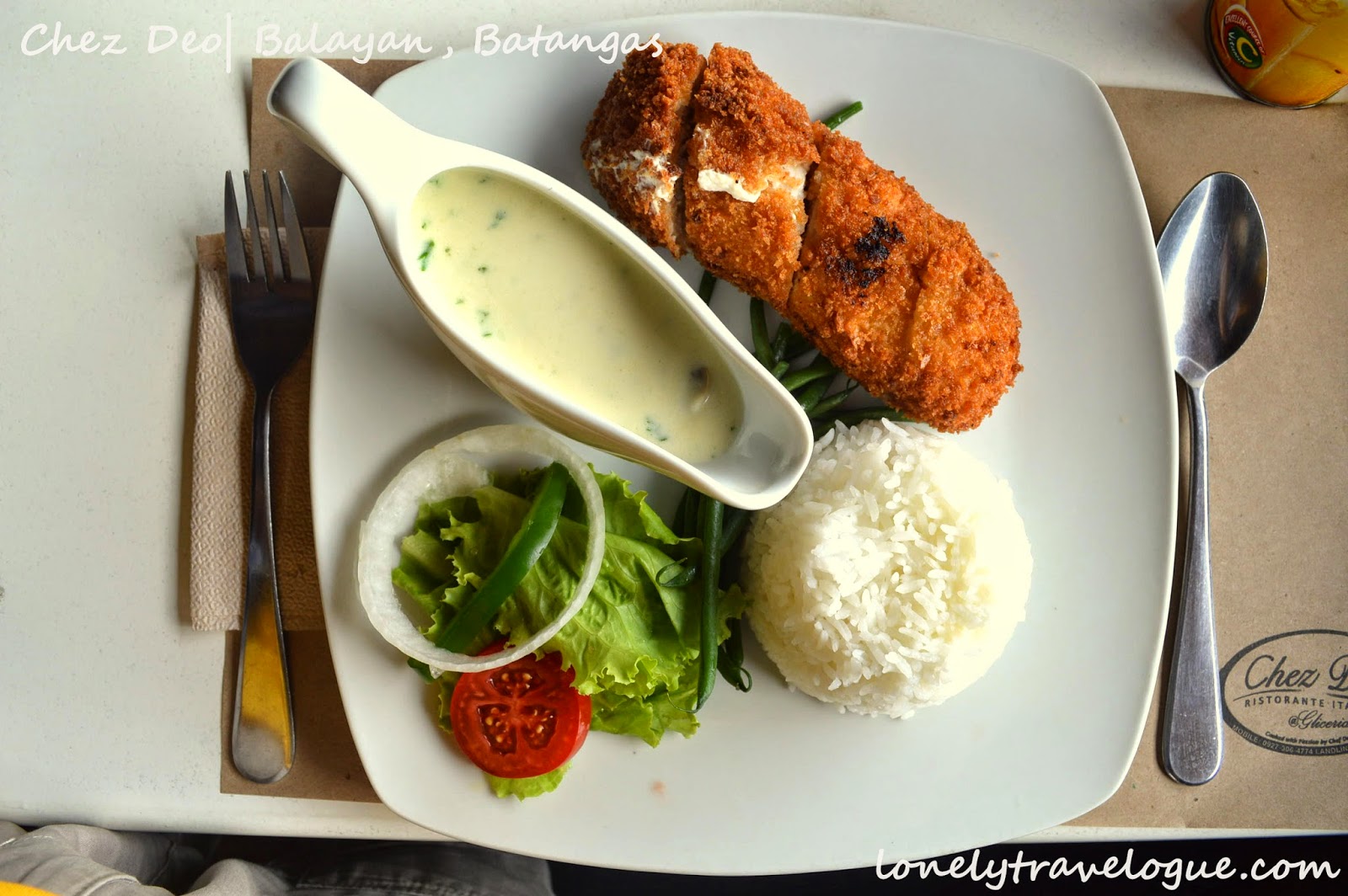 Cordon Bleu I was satisfied with the food especially with my Mare Monte which has a rich flavors and balance mix of seafood. The pasta was al dente. With a little salt and pepper, my food was perfect. The cordon Bleu was also nice crisp outside and tender full chicken inside.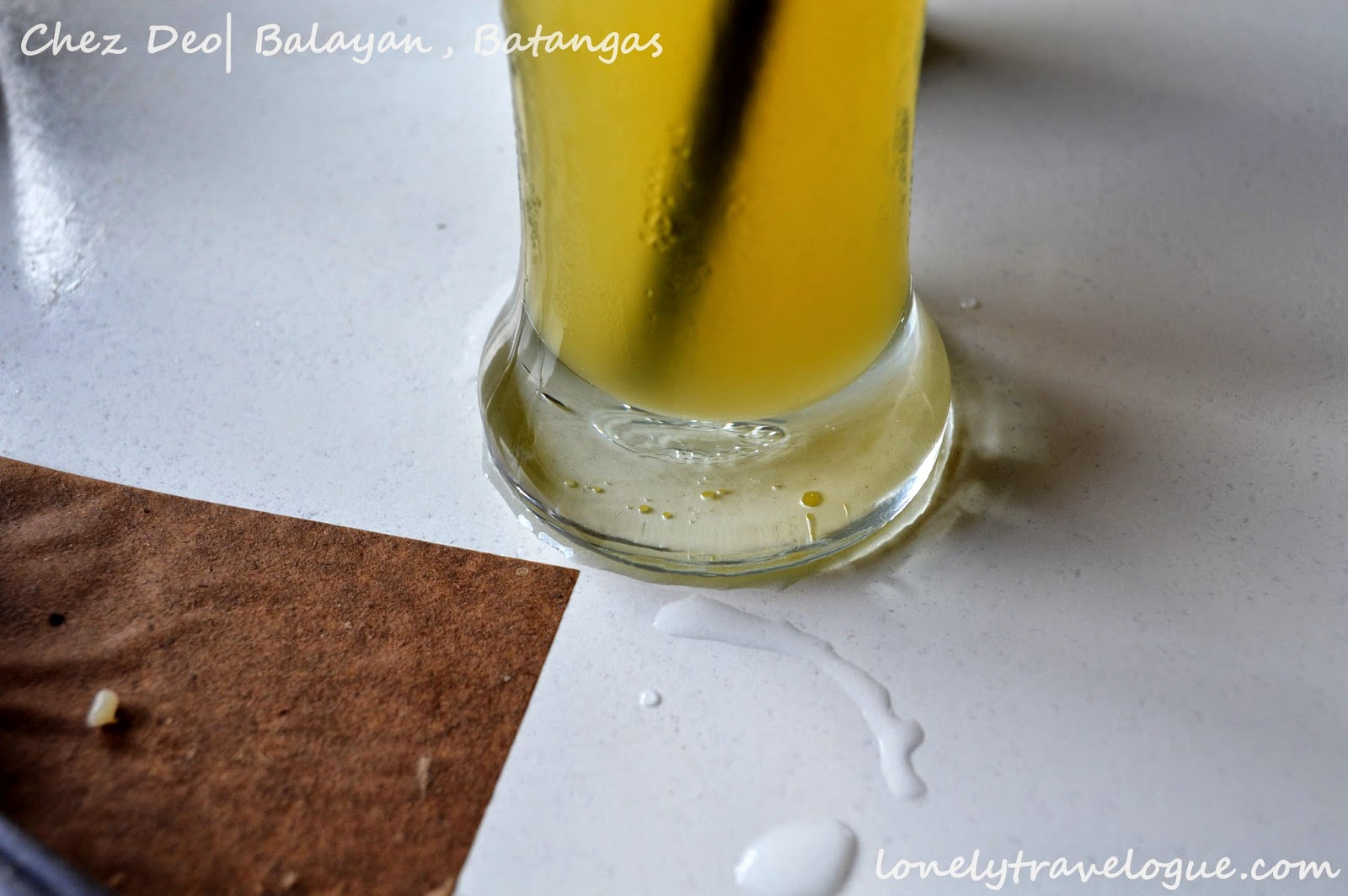 The only problem I encountered was the lousy service of the waiter. Its as if he gonna throw everything on our table just to finish his task. The restaurant don't even have a mat for drink. Cold drinks moisten and our table seems messy because of water brought by the moist.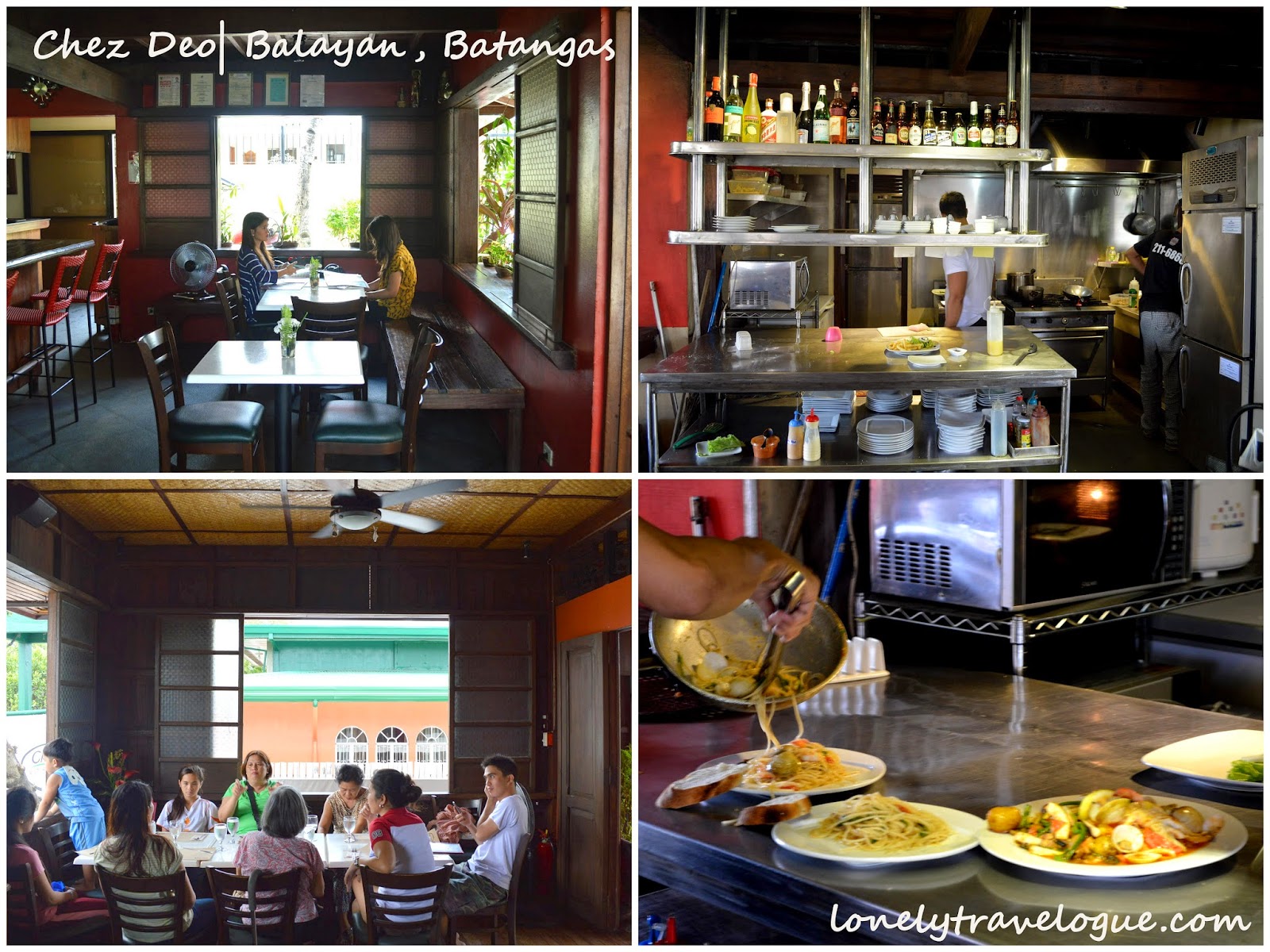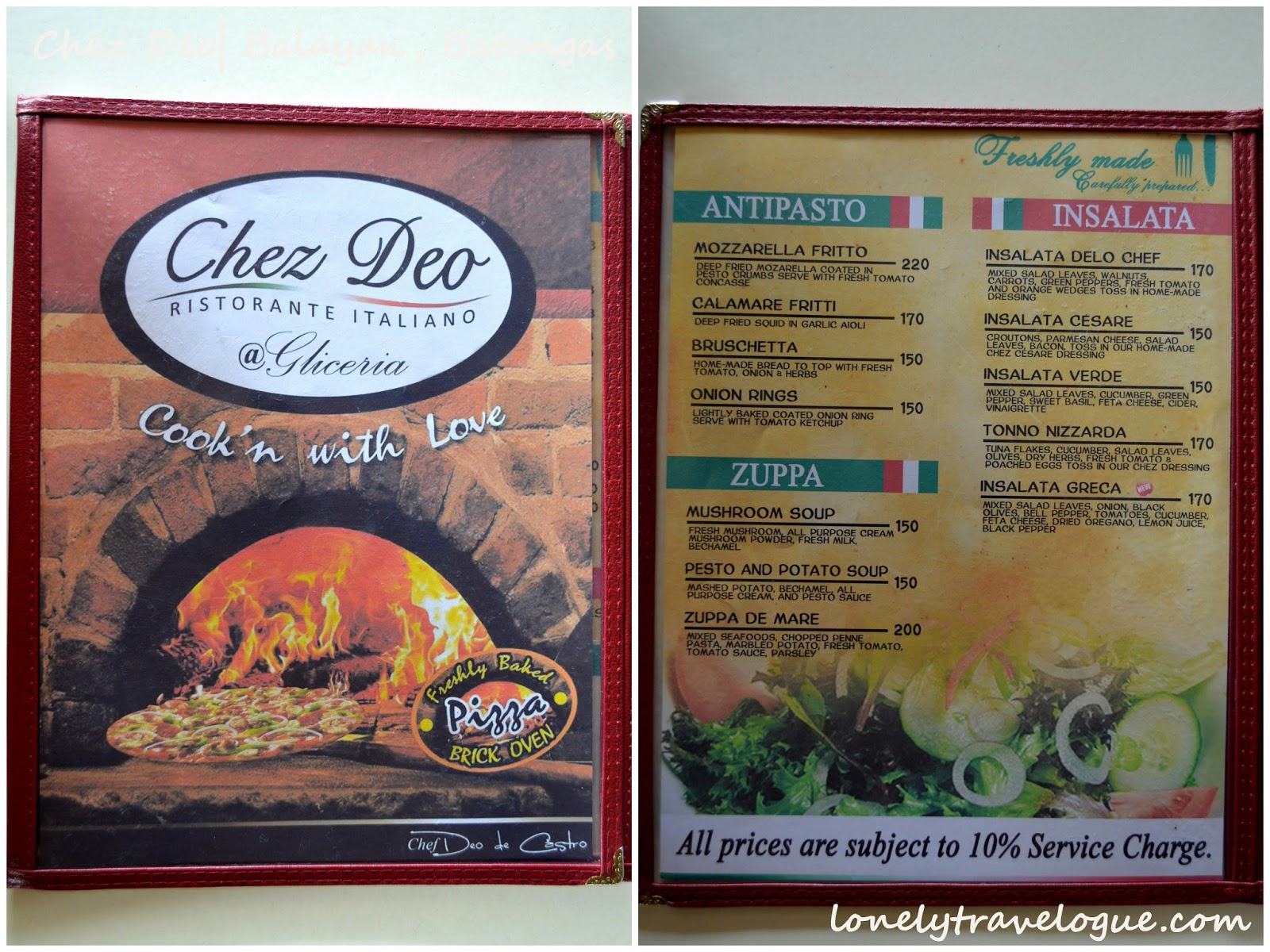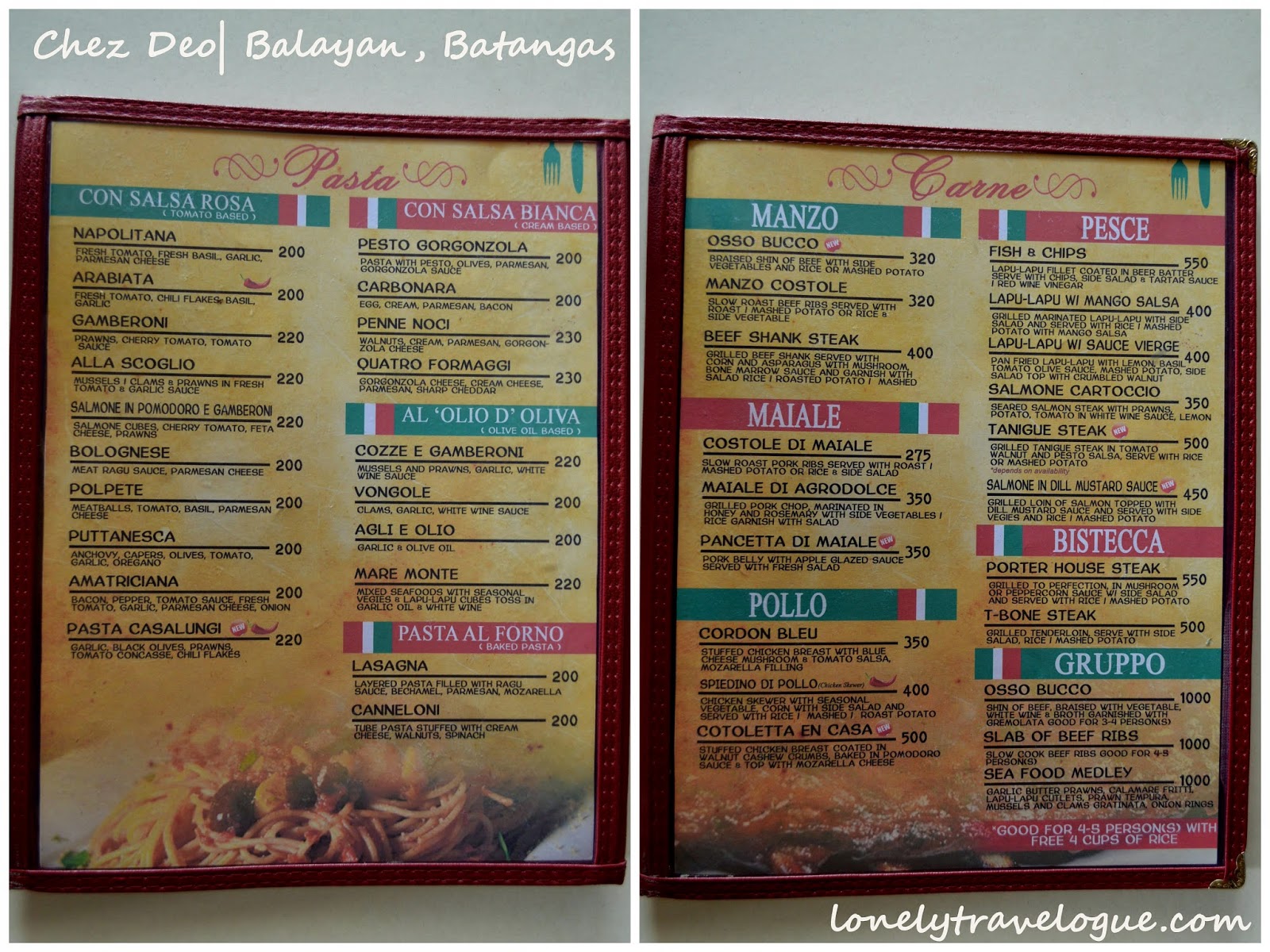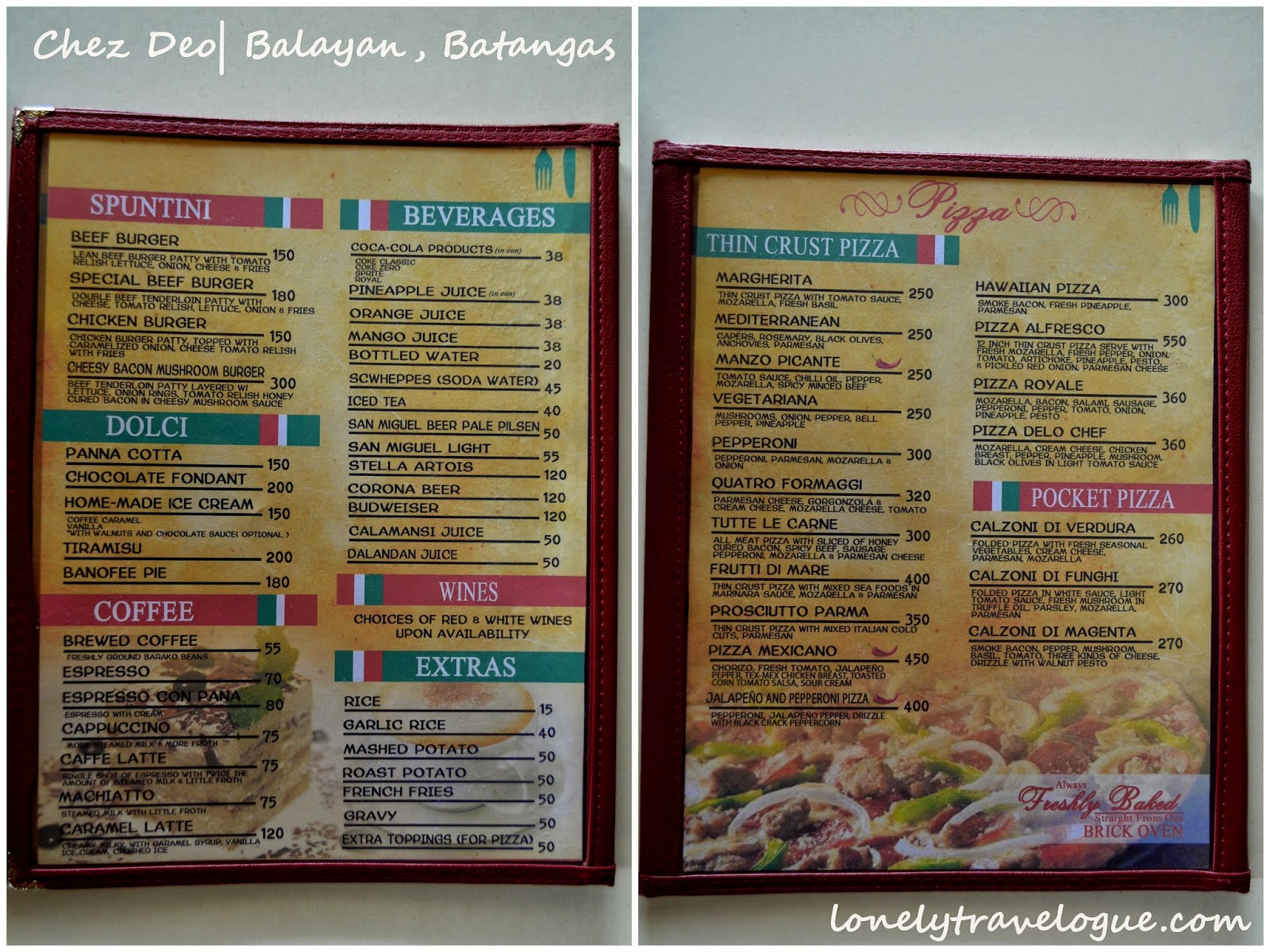 Chez Deo is located at Fe St., Brgy. 12, 4213 Balayan, Batangas City. For more information, call (043) 211-868 or go to their Facebook page at www.facebook.com/ChezDeoRistoranteItaliano