It's not enough when you did not see the city by foot. Thus I had to make a time to do so. It was our third day in the City State founded by the great leader Lee Kuan Yew. My agenda was to see the city's past that formed its people's culture and history. I had this great impression of Singapore that it's disciplined and organized on each level of society; this enough entices the curious in me to walk around this tiny powerful nation. I love developments meaning how a city or society was formed from its pre-historical perspective up to the perspective of greatly architecture-ed buildings that shaped impression of other nation.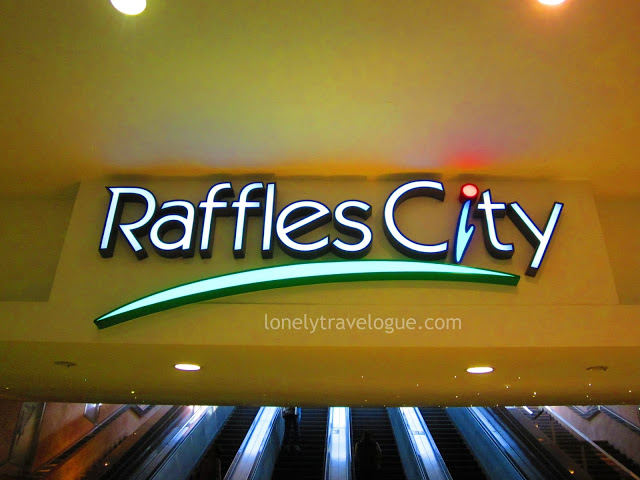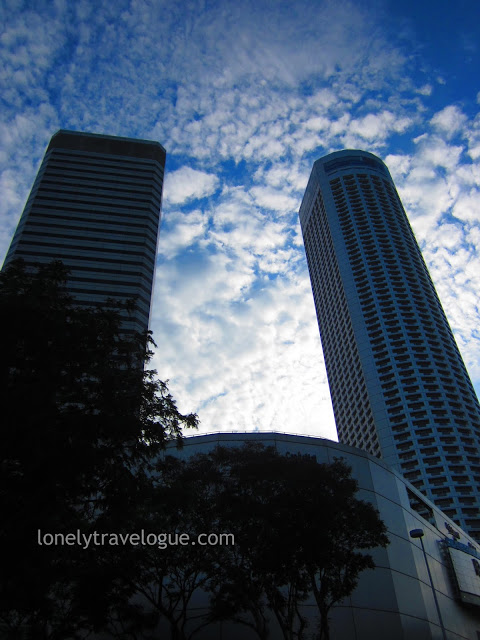 Raffles City Shopping Center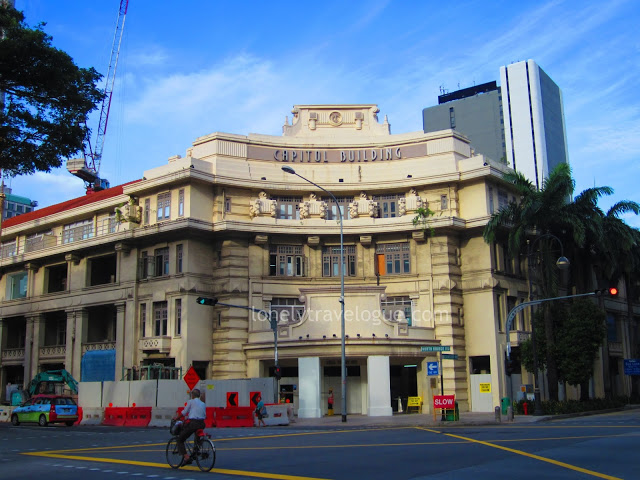 Capitol Building
This great city state does not differ from its neighboring countries in terms of history a century earlier. Singapore was also colonized by western power during the 18th century. It was the English who occupied this tiny island at the tip of Malayan peninsula. The name of Raffles is enough to notice this. By this, western influence on architectures and more so on everyday living standards are very evident.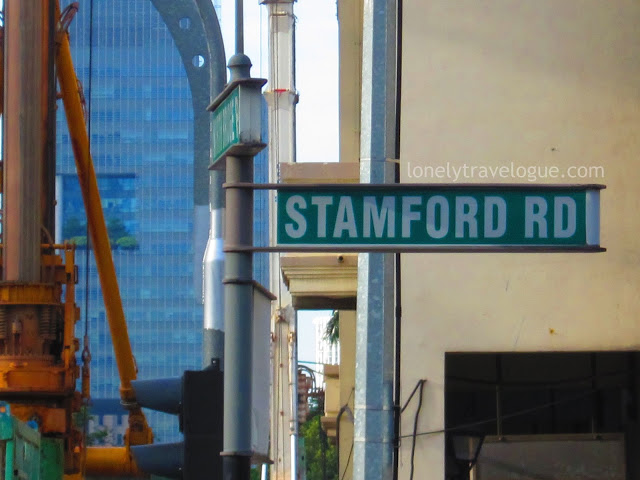 Sidewalk of SMRT Heagquarters Building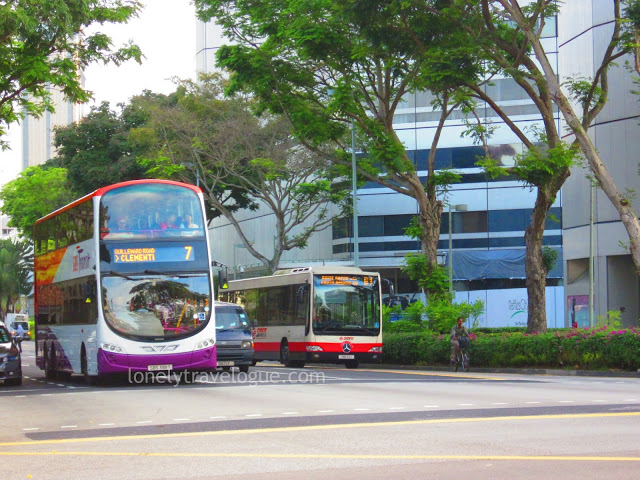 We started our walk taking a train from Bugis to City Hall – where you can find a trace of Singapore's past. From City Hall MRT station we headed towards St. Andrew's Cathedral adjacent to the city hall building.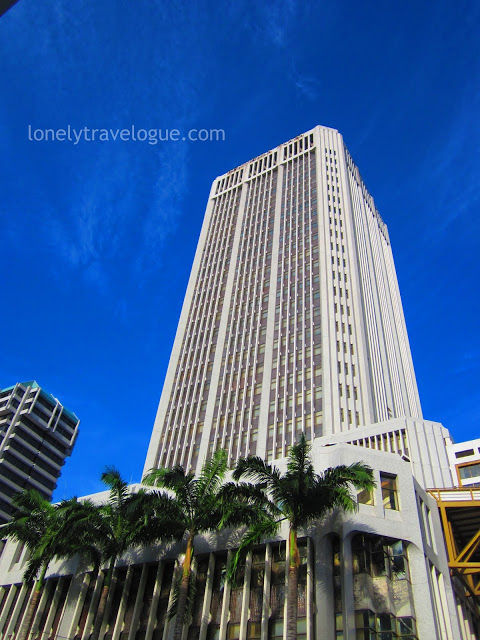 Peninsula Plaza Singapore, North Bridge Road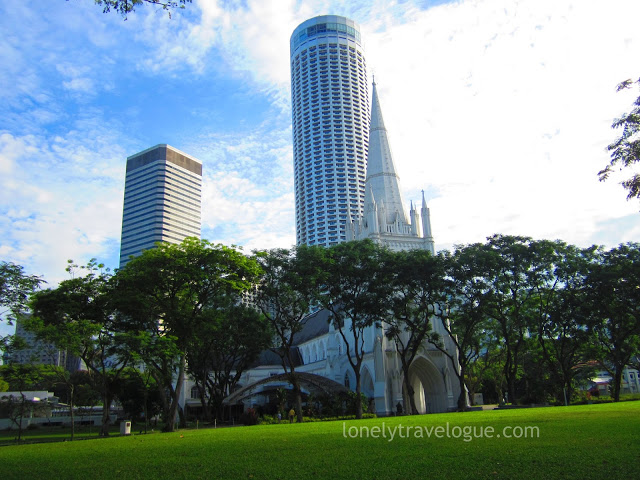 Lawn. St. Andrew's Cathedral Despite the scarcity of land in metro Singapore, St. Andrews Cathedral has a big lawn which actually signifies its significance to Singapore's history and culture. This Neo-Gothic inspired Anglican Church is the third church after the first two was demolished due to two lightning incident.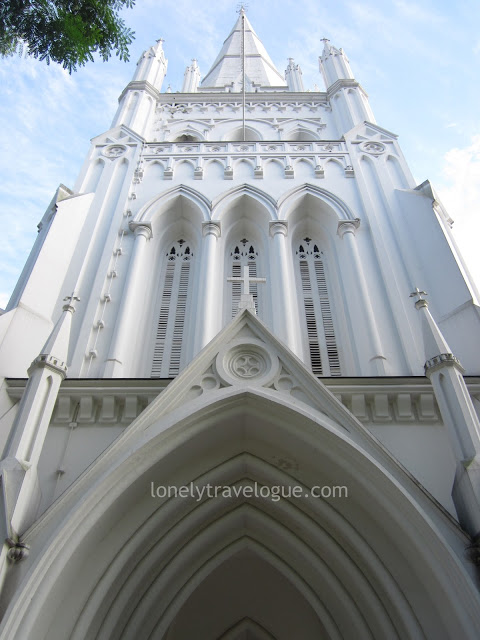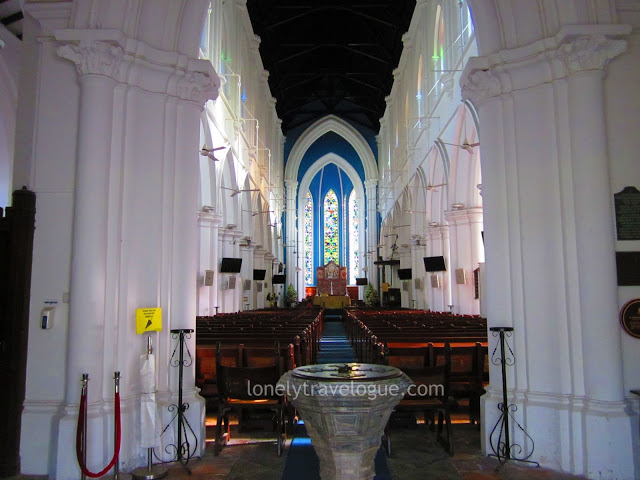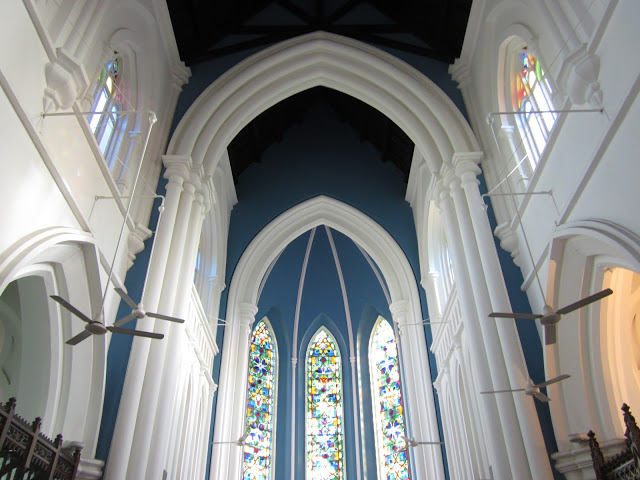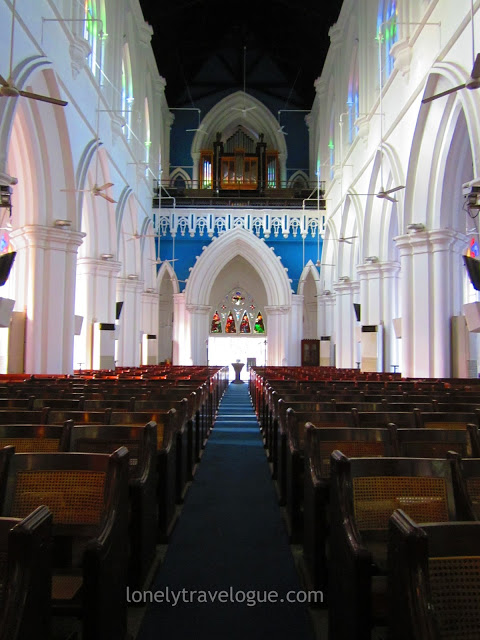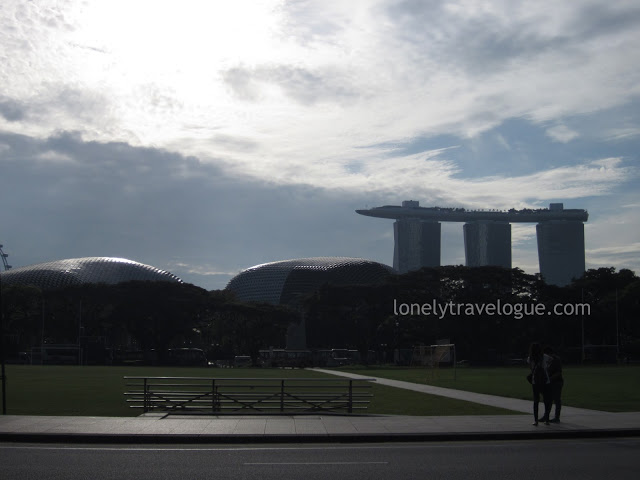 Esplanade Theater and The Marina Bay Sands Hotel View from Coleman St.
After a quick walk inside the church we headed to the city hall to have some photo ops. But to our dismay the building was under renovation. Singapore's rapid economic boom was brain stormed in this historic structure. It serves as the office many agencies of Singapore. The Parang or field is on front of the city hall thus making me to conclude that many ceremonial activities were held here.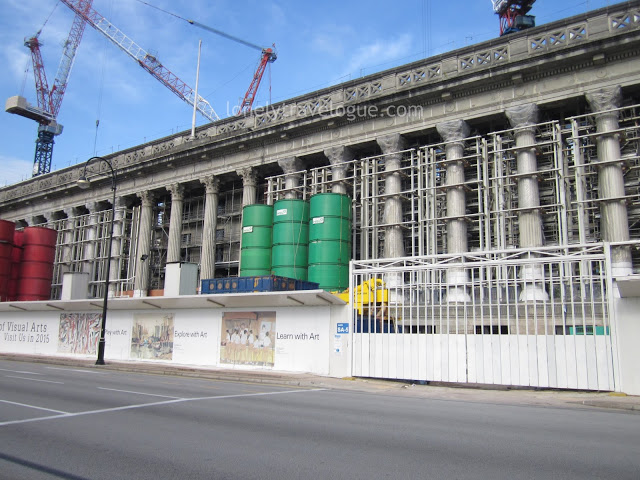 City Hall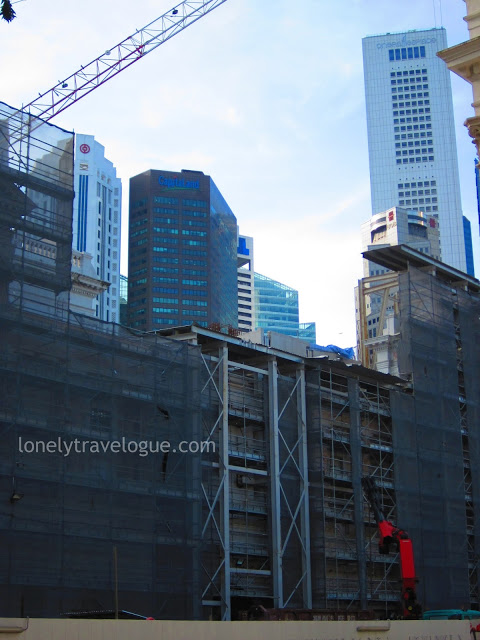 City Hall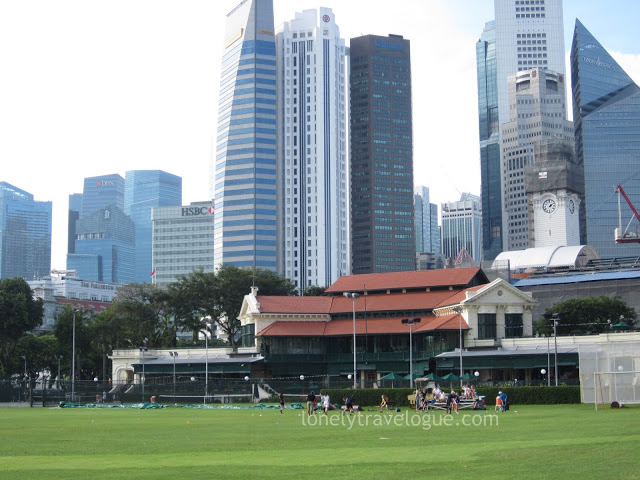 The Parang or Field – Singapore Cricket Club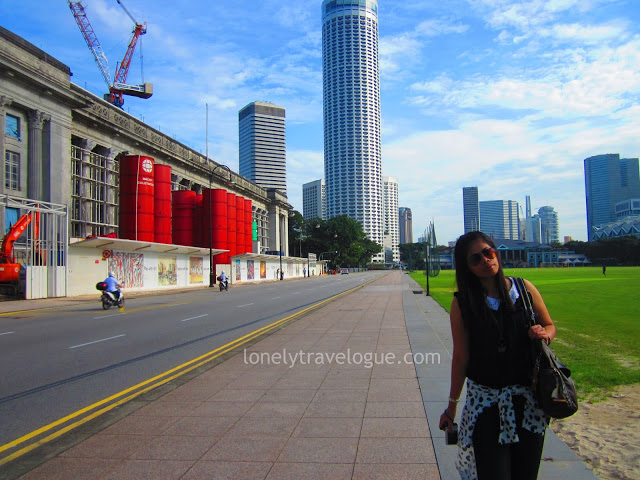 Wandering girlfriend in between the City Hall and the Singapore Cricket Club
By 2015 the City Hall Building along with the adjacent Old Supreme Court Building will be converted into the National Art Gallery of Singapore.
I only have one thing in mind and that was to proceed to the Asian Civilization Museum.
So we went to the final stop and a must see place for me even though the map I have confused me. We got lost in the wild. Although I've got some clues wrong turns makes us wander in the middle of Singapore's jungle of manicured lawns and buildings.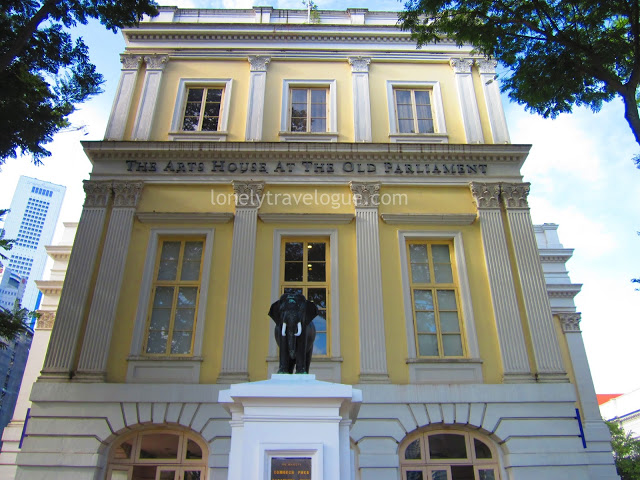 The Art House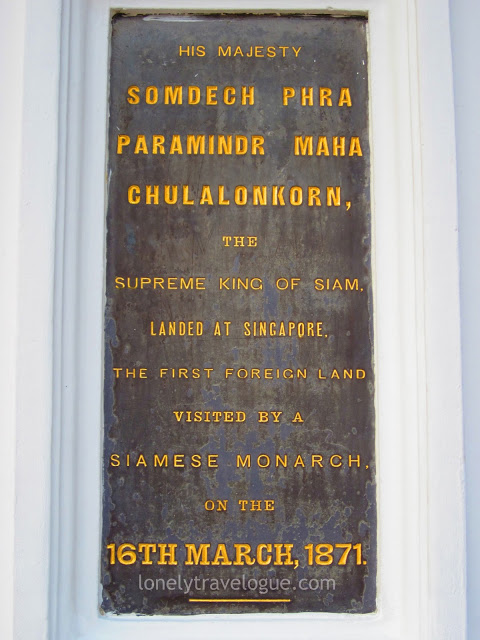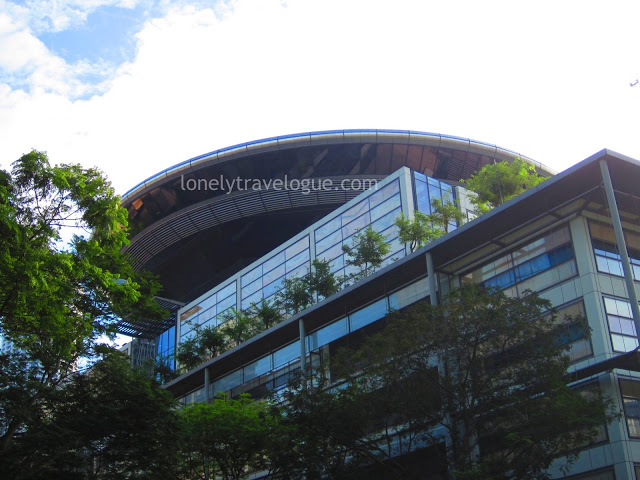 A UFO???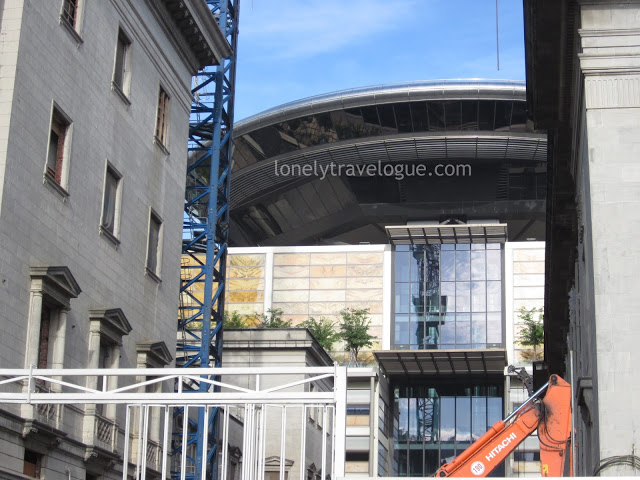 Supreme Court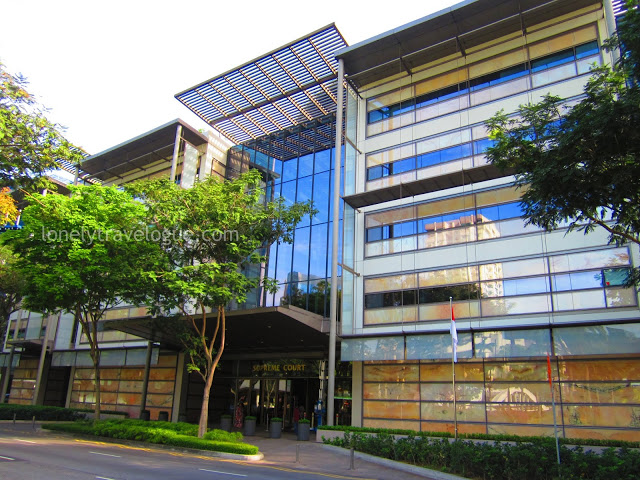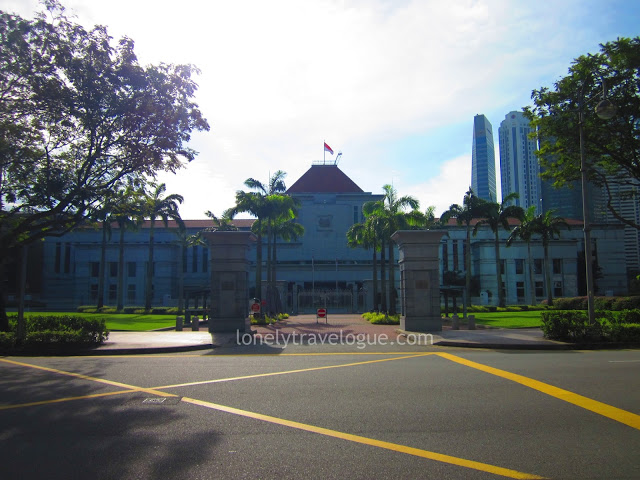 Parliament House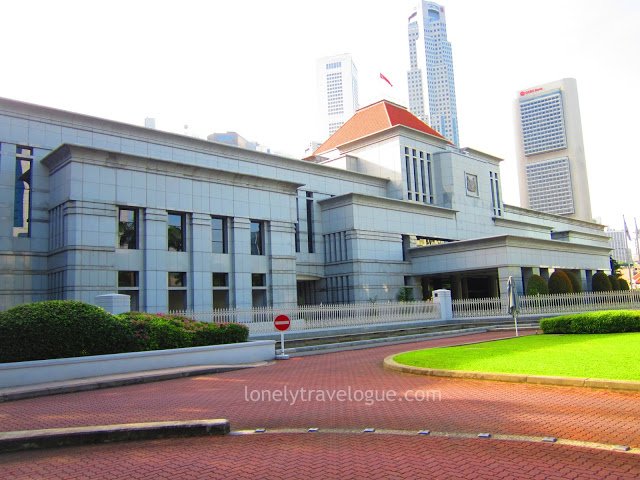 Though getting lost is not being lost at all. It will just give you an opportunity to see other things than expected. Being lost means freedom from routes and itineraries created by by-the book travel. When you are lost your friends are just your tired feet and big heart saying you will be there just in time.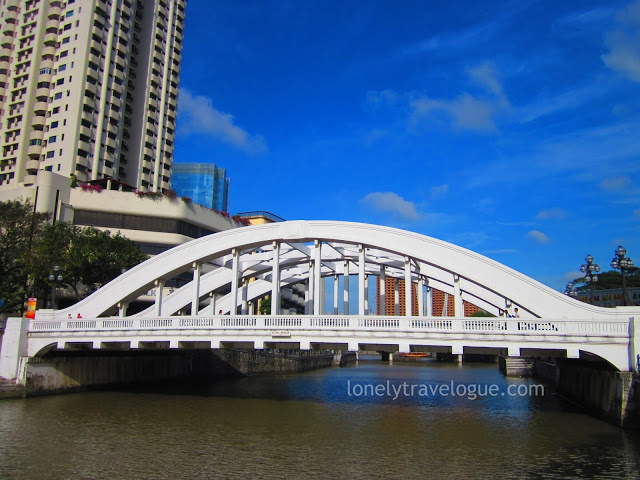 Puente Egin En Singapore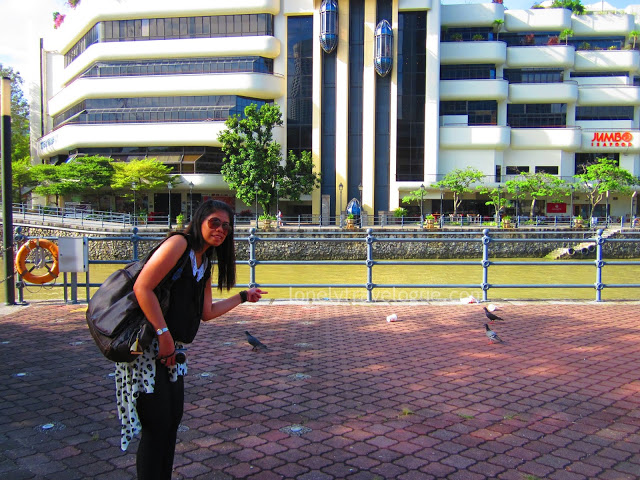 Pigeons at North Boat Quay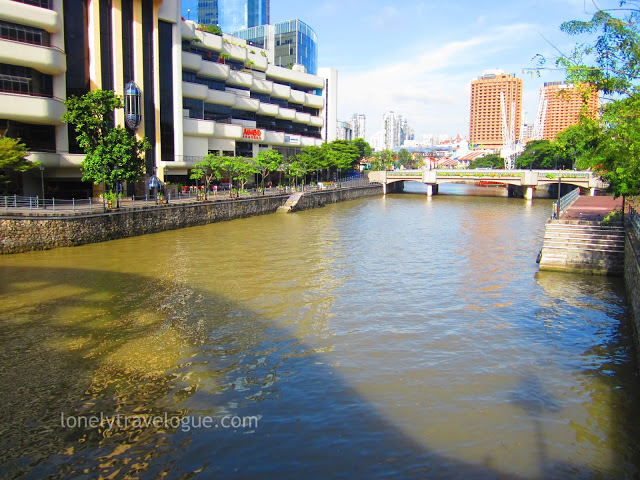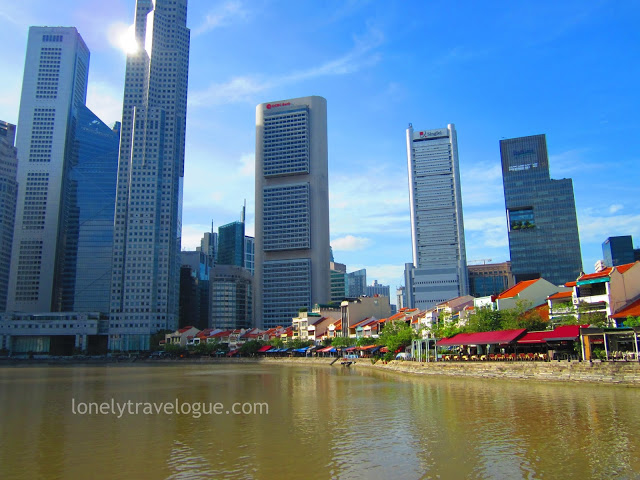 Boat Quay Shop Houses
We saw many things when we were lost. I remember being lost in Bangkok only this time I have a companion. We saw pigeons eating on the river banks which for me making it a romantic walk for us. Hehe… We saw a lot of interesting buildings and other urban infrastructures. We were not lost at all we just allowed ourselves to be free.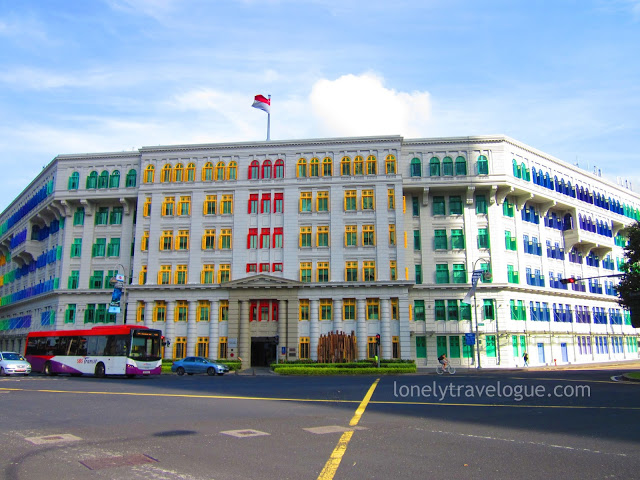 Formerly the Old Hill Street Police Station building now houses the Ministry of Information, Communications and the Arts (MICA)
Enough for the drama.


We reached the landing site of Sir Thomas Stamford Raffles located at the banks of Singapore River. I don't see the grandeur or even high respect on this statue considering that Raffles was instrumental on what Singapore is today. Although the area is clean and the statue itself is well maintained there is something wrong with the development of nearby structures.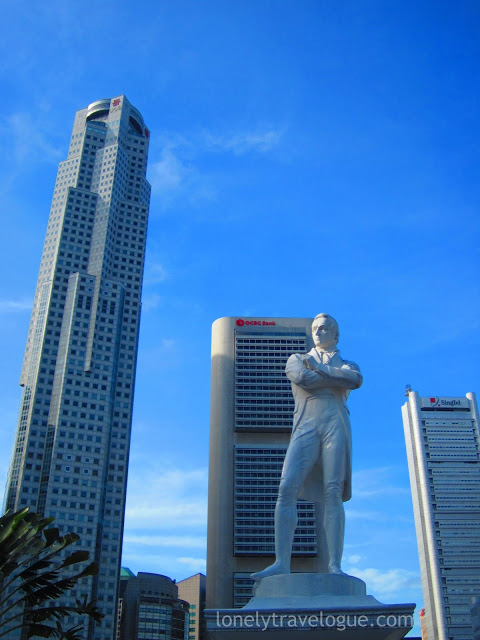 Raffles Standing with pride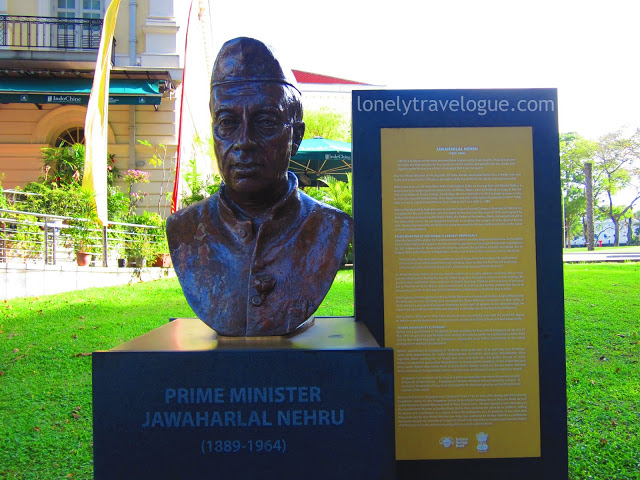 Walking down the banks, the Asian Civilization Museum stands with a promise of more understanding of Singapore and to say Asia. When we reached Asian Civilization Museum I thought it was still close because there were lots of people outside – foreigners. I was hesitant to get inside thinking what the hell these people are doing here? I went inside and realized that it was open. We bought our tickets for $8.00 each. I asked for a tour but we were an hour earlier for the first tour. Bummerrr…. We cannot wait for another hour because we still have DuckTour schedule. Then I realized that maybe the folks outside were all waiting for the first tour. Good for them…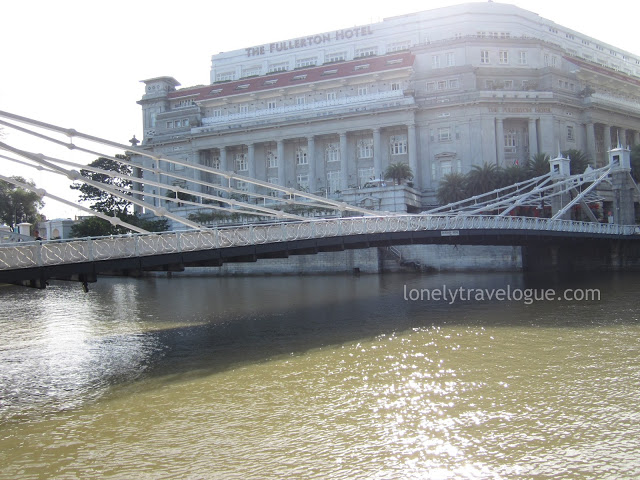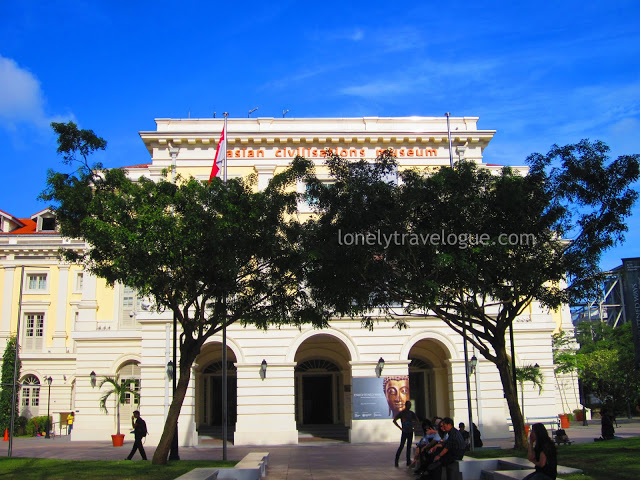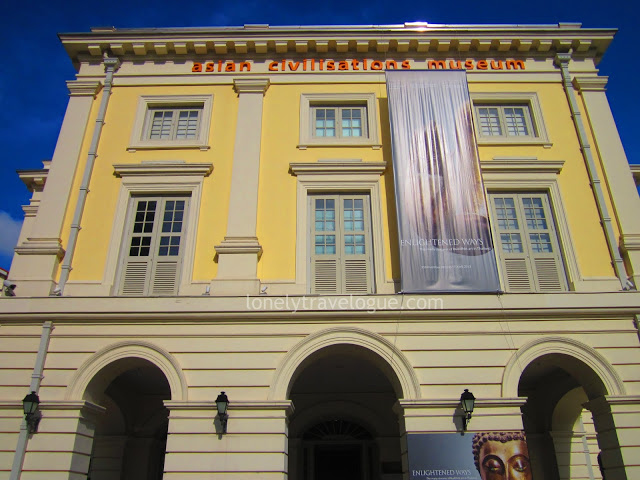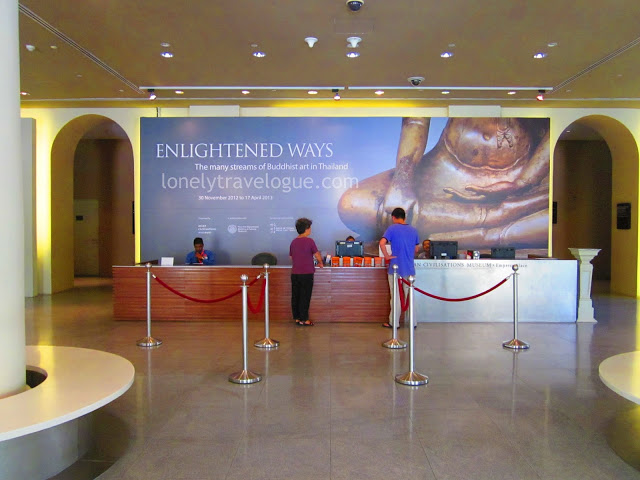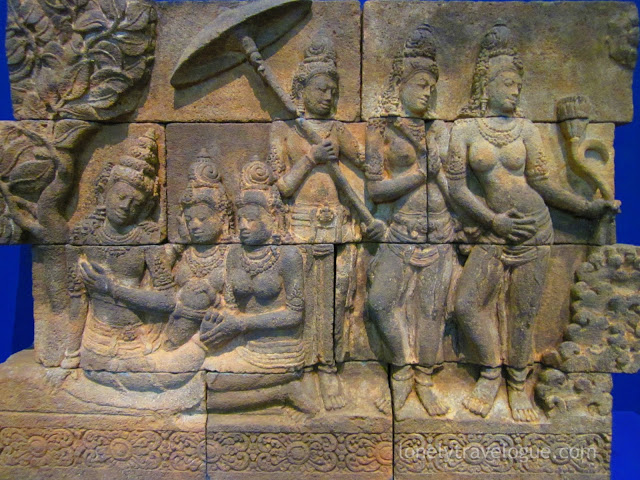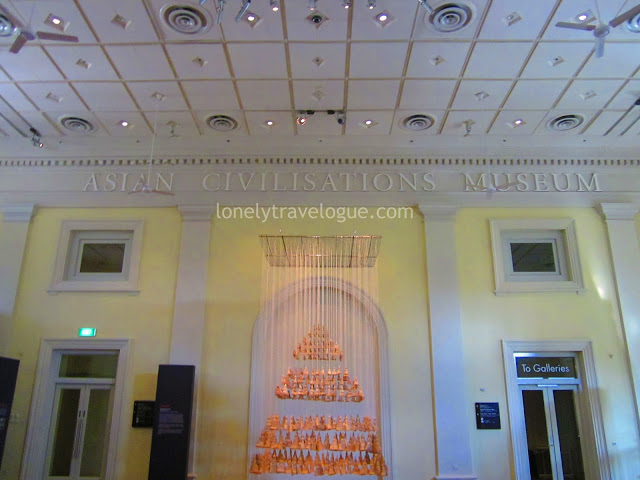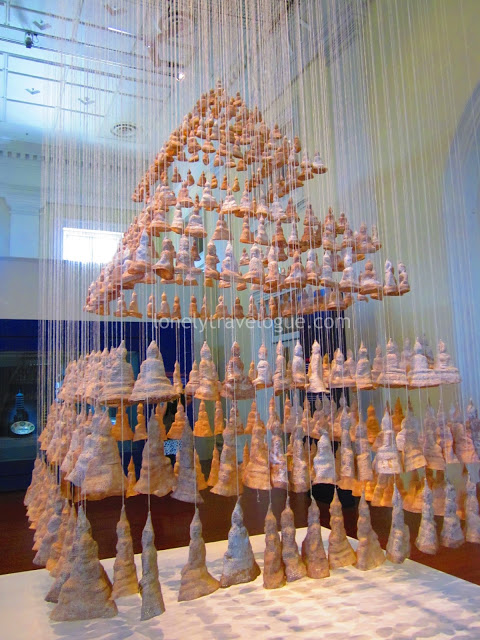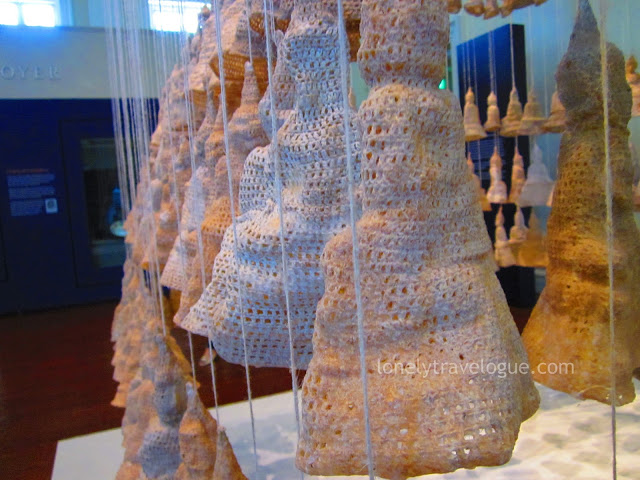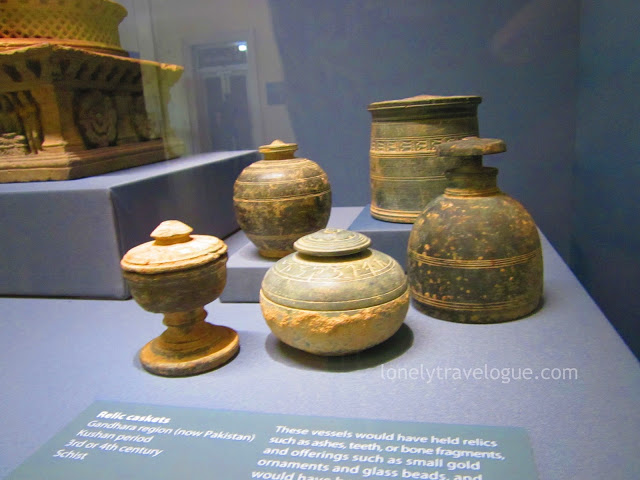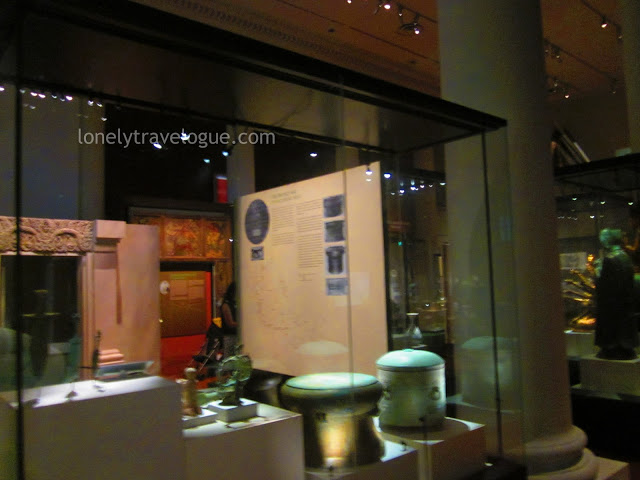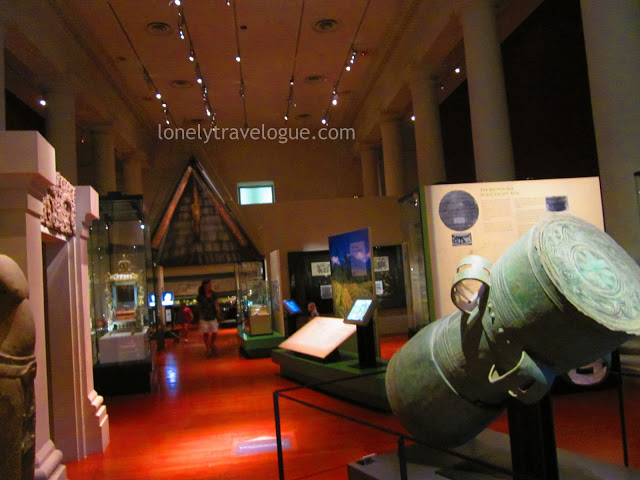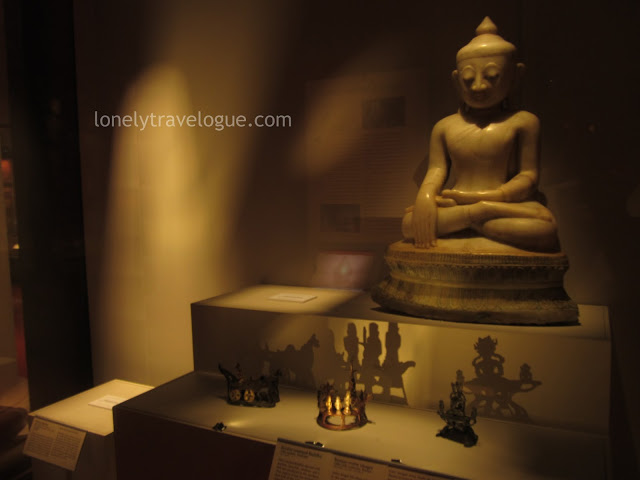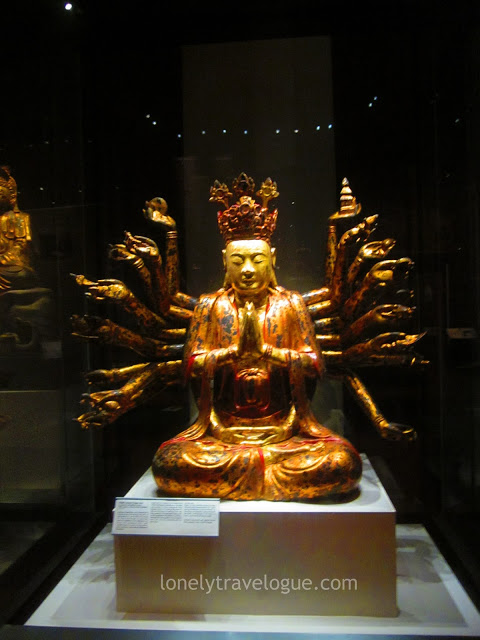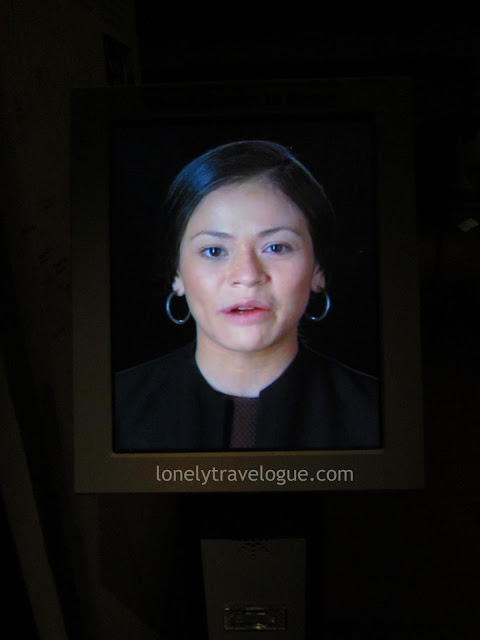 Your virtual tour guide
I wasn't disappointed paying $8 for the Asian Civilization Museum. It was worth the price. Looking at the museum's collection gives me an impression that everything there is all authentic in the sense that it representing the Asia in general. I regretted the fact that we weren't able to join a tour group because it is only our eyes that was filled with historic piece of art. But thank God technology gave us a chance to be guided accordingly. The kiosk monitor located at the entrance of every room allows you to gain insightful information about the gallery. Though I still like human guide these digital tour guides at least provide ample information necessary for us to know. I will definitely comeback in the Asian Civilization Museum when I come back to Singapore. We weren't able to finish the whole museum actually because we were running out of time. Maybe if we had a guide we finished it just in time and efficiently.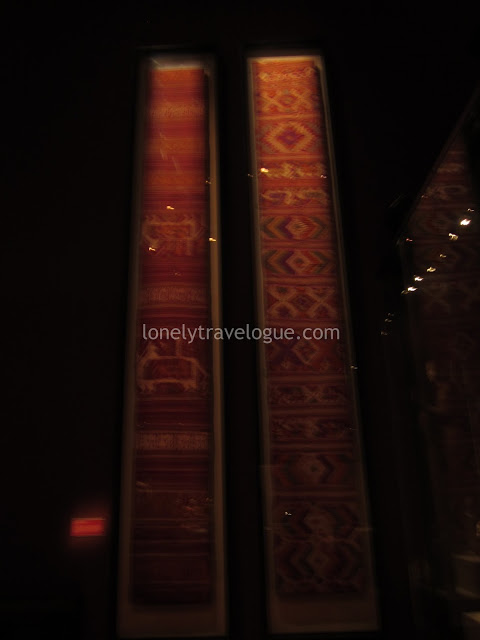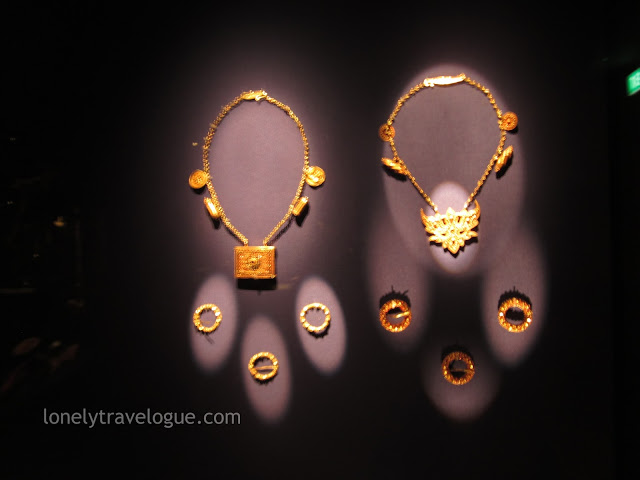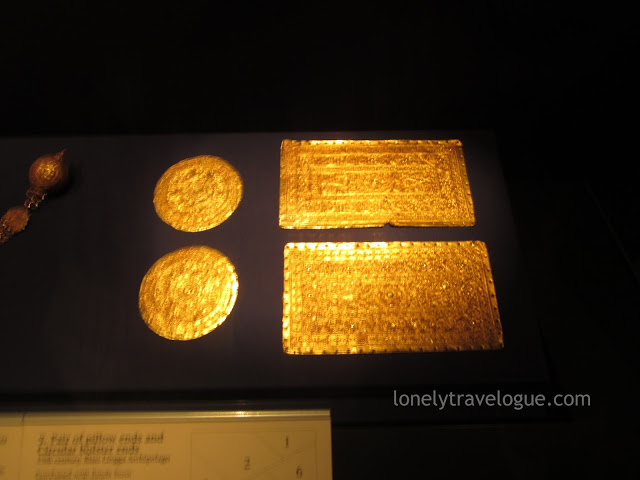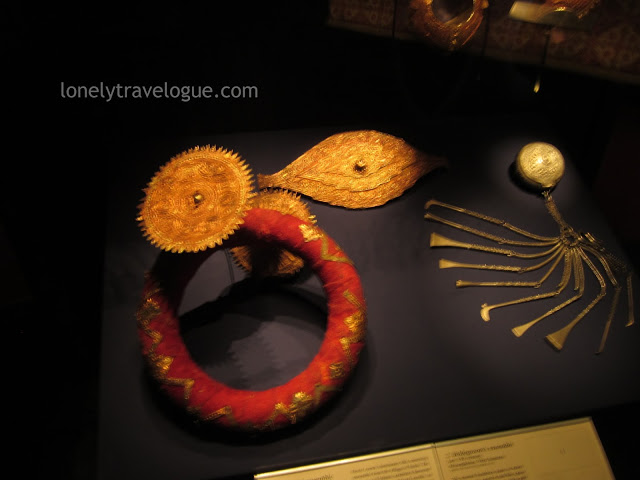 I've seen Singapore only on the eye of a tourist. Visiting the museum, walking the streets, eating their food, or even talking to the locals doesn't make me educated about their lives, history and culture. I have seen and read how Singapore became a nation and how their leader cried in front of the people. Maybe living here can answer. Maybe not. I cannot judge the Singaporean even though it breaks my heart seeing the elderly people serving us on the restaurants. I cannot judge this economic power nation seeing, again old people selling tissue paper from Watson just so they can work and pay taxes. I can't say that its unfair for these people. They have their own culture, traditions and customs. The walk impressed me so much, also leaves a lot of question on my head.