Simple and Affordable – that is Go Hotels Tacloban.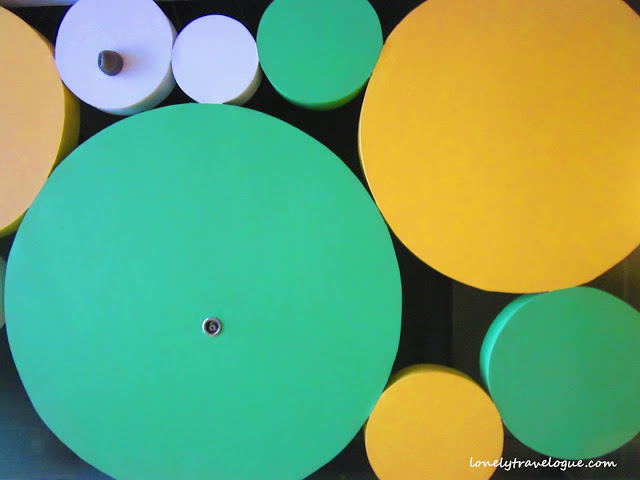 I was able to experience Go Hotels' simple and affordable facility during my Eastern Visayas escapades with my fellow travel bloggers. Go Hotels has all the necessary amenities ready to serve every Juan from travelers and business people. I was impressed by Go Hotels strategy in promoting its place as a must Go accommodation for every travelers like me.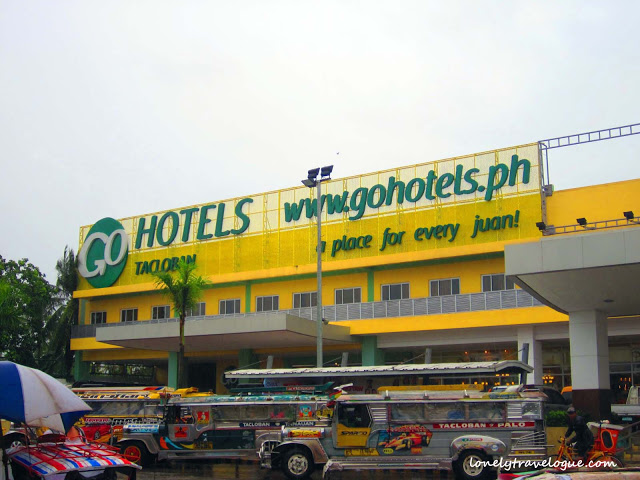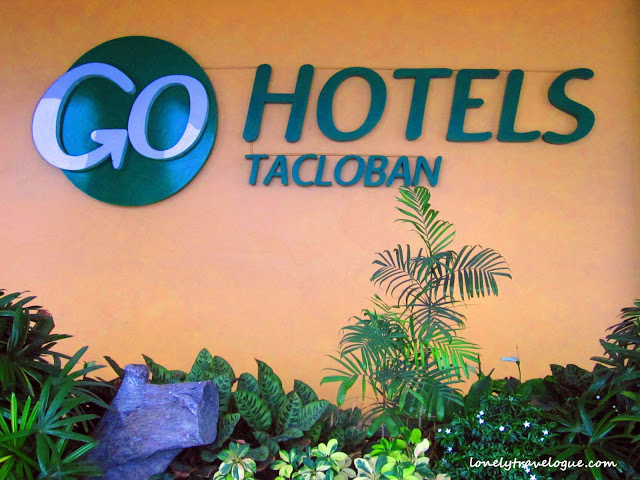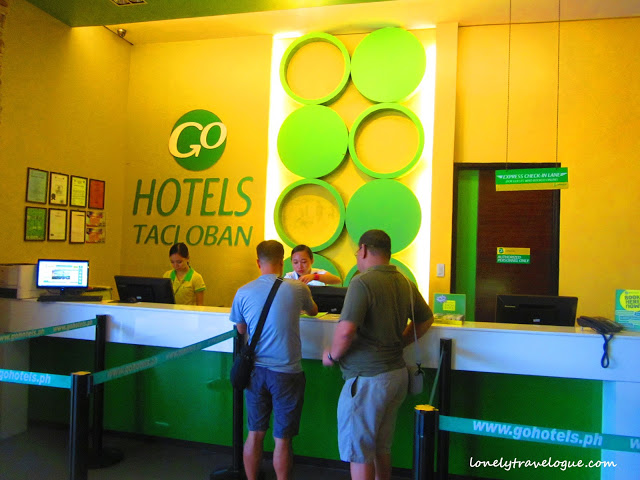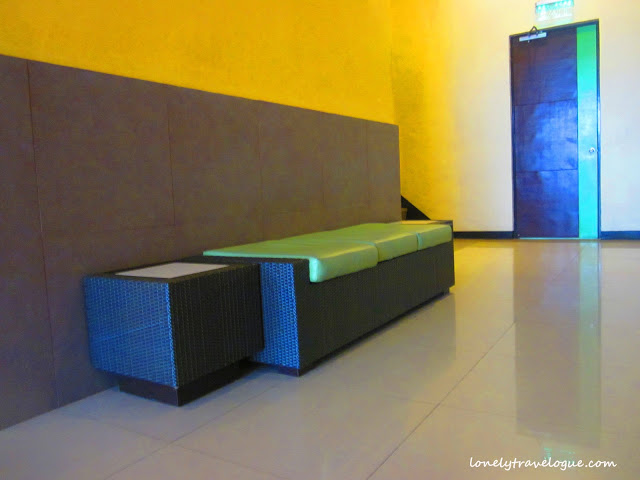 I was awed by the architectural theme of Go Hotels lobby where green and yellow circle abstract will catch your attention. I like that circle abstract on the ceiling. Hehe…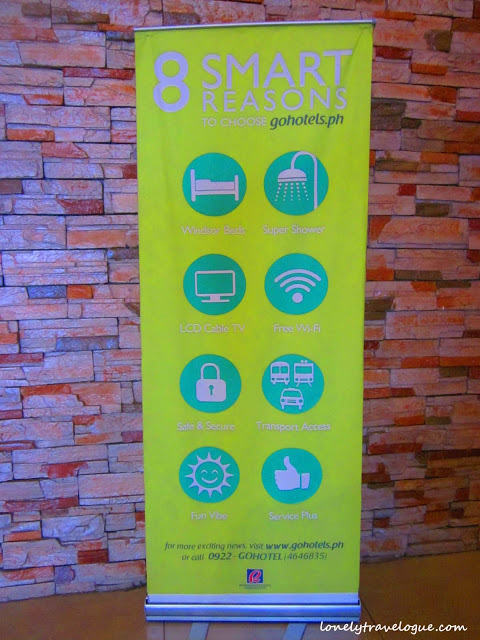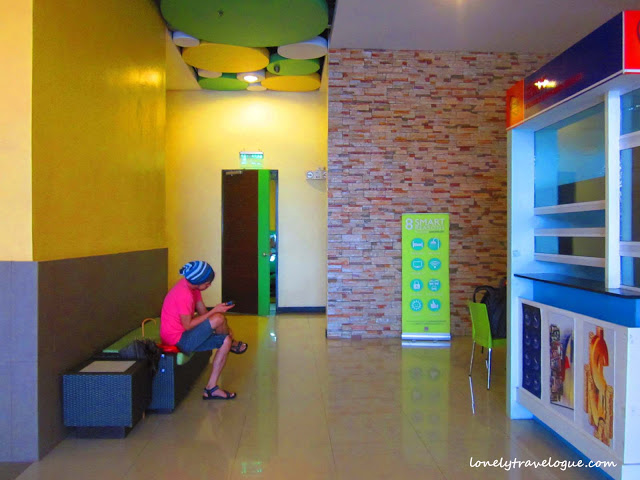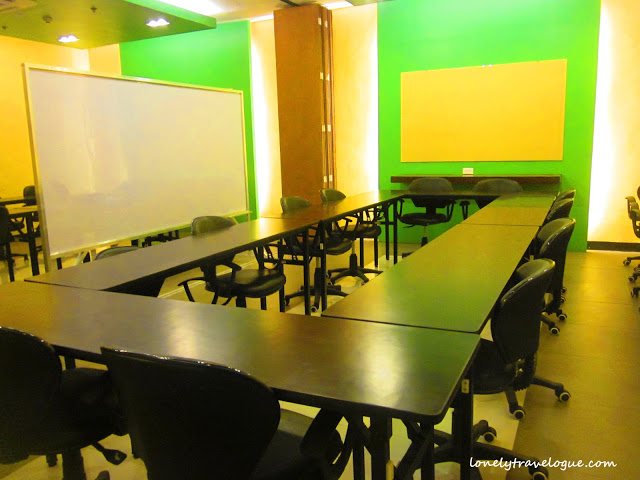 There is also a conference room at Go Hotels Tacloban All rooms are located on the second floor where in natural light freely enters the hallway. I was amazed by the style of the hotel. It is not your ordinary hall where rooms are squeezed in to maximize space. The hallway has a garden-like centerpiece where in every guests can chill, sit and get some natural light for relaxation.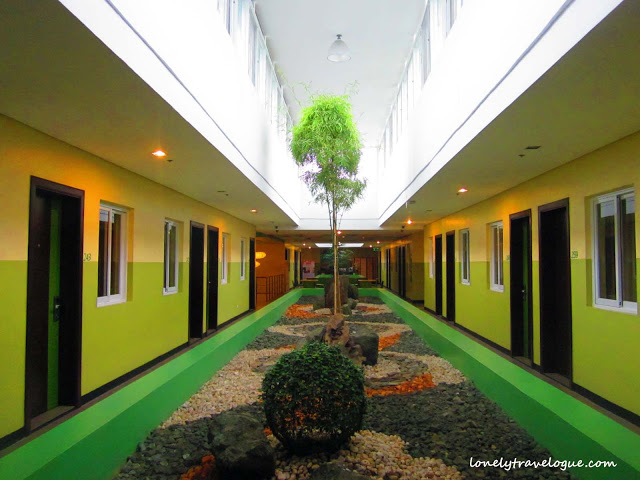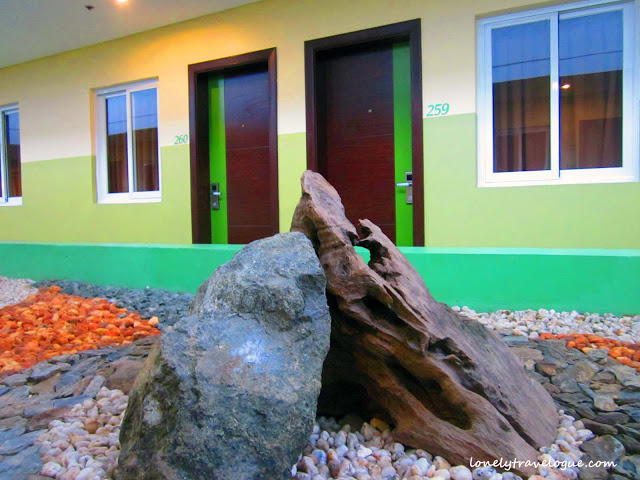 I stayed in the Queen Room type. My room was neatly prepared in white bed linens. I like the soft and nice smelling pillows which made my night extra comfortable. The room is simply-decorated with lamps in both sides of the bed. All rooms are equipped with all the amenities you would need in your vacation such as flat screen cable TV, an air-conditioning unit, bath towel, soap and shampoo, vault (in-room safe) and a free internet connection.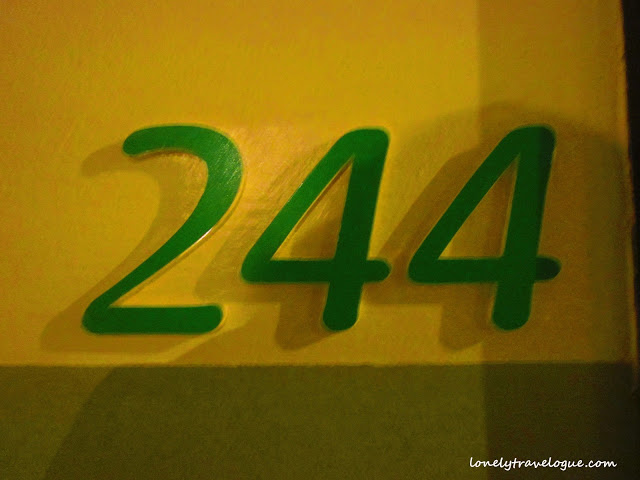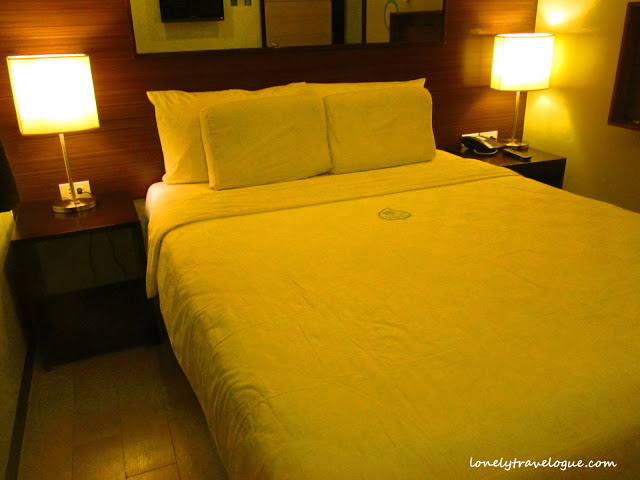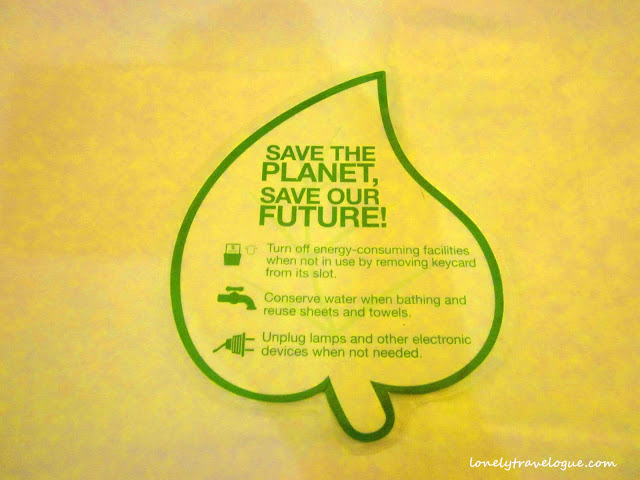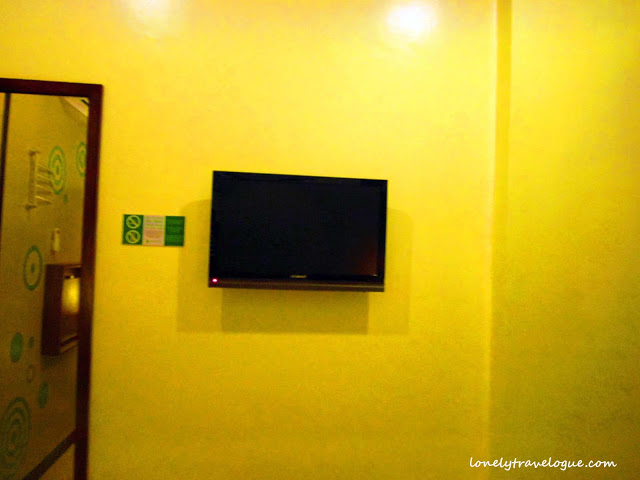 Every time I will check-in in a hotel I always look forward to the bathroom. I am very sensitive with the smell of the bathroom. So when I opened the door of the bathroom, hmmm… I was satisfied. It is not the best bathroom I have experience but at least it was clean and smells fresh. Like the bedroom, the bathroom was simple and has minimal or has no decorations.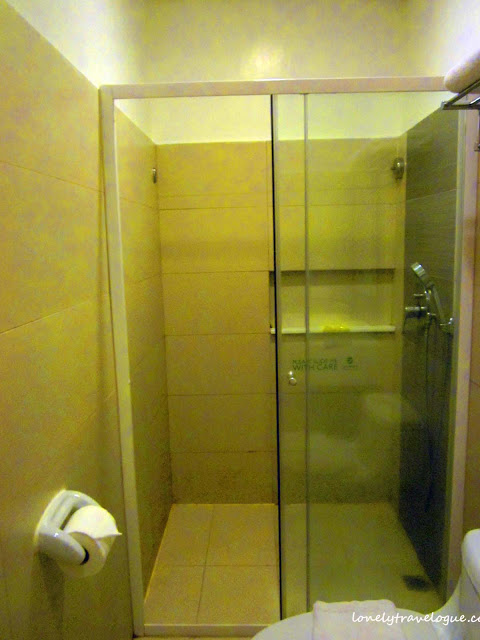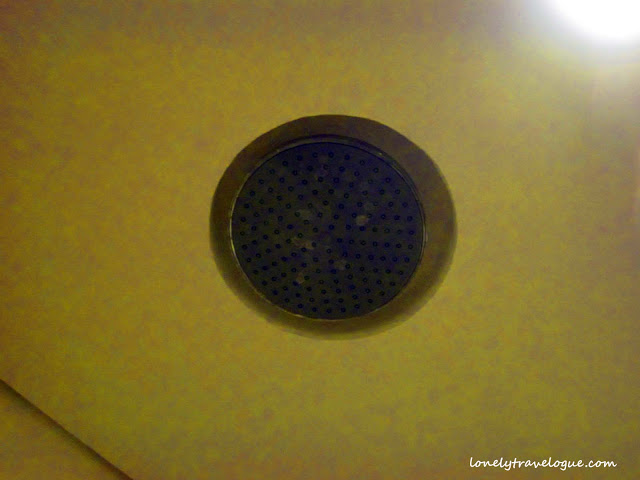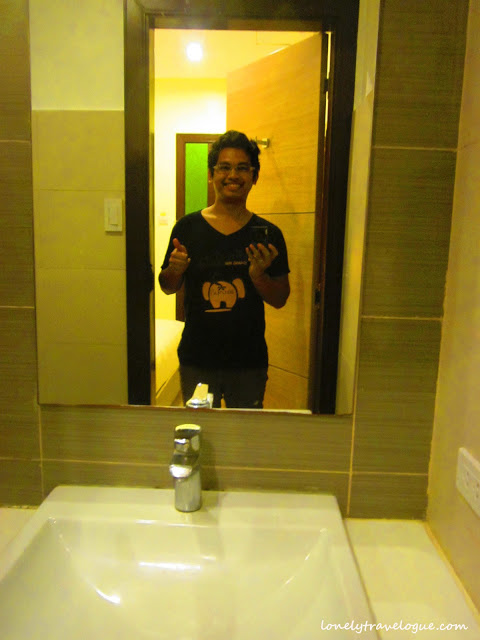 Feelin' good huh 😉 Go Hotels' staff were courteous and polite. I like the fact that the receptionist were always smiling whenever I have an inquiry and request. You know, simple smile can make your bad day into a good one. Whenever we call the attention of the staff they promptly attend to our needs. This I think should be given priority by all hoteliers because no matter how extraordinary your hotels are but if your staff are less accommodating then your guests will not come back. Good thing, Go Hotels' staff were all accommodating.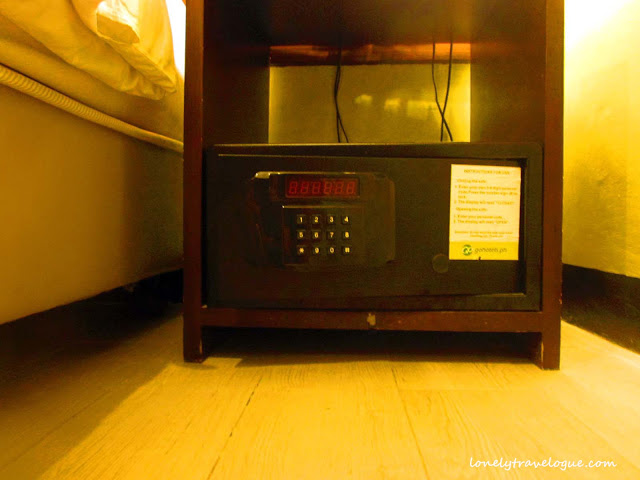 Overall I like my stay in Go Hotels Tacloban. Compared to other budget hotels, Go Hotels has the best to offer. If you are a budget traveler like me and you value the comfort of the bed after a long day of touring then Go Hotels suits your need!!! Go Hotels Tacloban is strategically located five kilometers away from downtown and airport. It is four kilometers away from McArthur Landing Site and 13 kilometers away from San Juanico Bridge. In other words, Go Hotels is located in the center of the city (Tacloban and Palo). Plus you should not be worried if you run out of supplies. Robinsons Mall is just beside Go Hotels.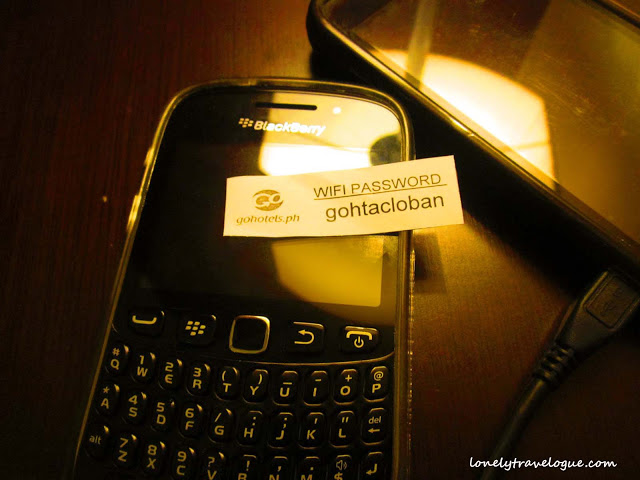 I guess, Go Hotels is not just for travelers/tourist. I frequently work on field visiting the clients of our company. I think Go Hotels is also best for companies who have field workers like us. Because of its affordability and simplicity Go Hotels is highly recommended for business people who often stay at the hotel during the night only for sleeping. The free internet connection of Go Hotels will make an efficient employee because reports can be send within the day. So expect your promotion tomorrow. Hehehe… Go Hotels has a unique booking system. It is like booking your airfare ticket. If you book earlier you will get a low room rate. So if you plan ahead of time rest assured that you will spend less on your accommodation if you book with Go Hotels. Truly, Go Hotels is a place for every Juan. Go Hotels Tacloban From the Airport take a jeep then tell the driver to drop you in Coca Cola (There is also a Rotunda). From Coca Cola take a jeep to Palo or walk towards Palo. You will then see Robinson's Mall. Go Hotels Tacloban is beside Robinsons Mall. Tabuan National Highway, Marasbaras, Tacloban City, Leyte Tel. +63 (053) 5230391 – 93 / +63 (02) 3988788 / +63 (922) GOHOTEL (4646835)


For more information go to their website www.gohotels.ph or for updates you can like their Facebook Page by clicking here. Leyte Series
Tacloban Walking Tour
Maasin City Tour
Sogod's Agas Agas Bridge
Ormoc Walking Tour


Want more TravelUpdates? Like my Facebook Page (LonelyTravelogue) or follow me on Twitter (mytravelinglife). You can also follow me on Instagram (MYTRAVELINGLIFE)