Zambawood – a Luxury Resort that offers more than what an ordinary resort in San Narciso, Zambales can offer. When you enter its intricate door you will know that you are a guest of a home built by love and compassion. Zambawood is a vision to love and appreciate life in raw and the most genuine way.
Zambawood is a private resort in Zambales offering a tailored package vacation to its clientele depending on the size of the group, its personality and what it wants. Everything will be custom fit according to your need, wants and budget. Zambawood is a resort but I shall call it a house because I felt home when I was there. We traveled 200 kilometers north of Manila to experience luxury in the comfort of a home. A vast property filled with agoho trees. Zambawood Luxury Beach Resort is situated in what I consider a ranch – a private one opened for us to experience life in its fullest.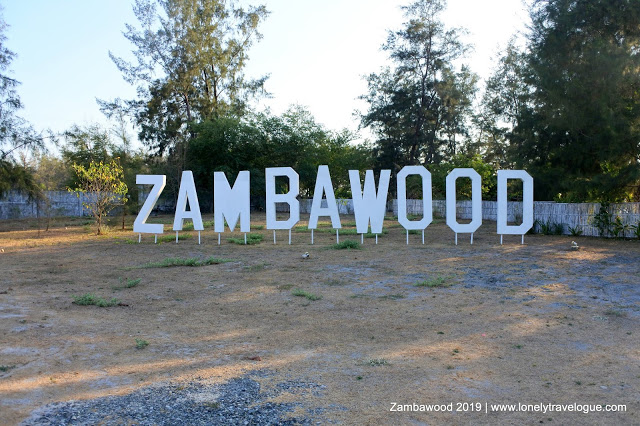 We arrived at 12NN in time for lunch. We were welcomed by big umbrellas and the all-smiled Zambawood staff to protect us from the heat of the sun. At the main door was Miss Rachel Harrison, the owner of Zambawood in her summer outfit made perfect by her big smile. All of us were hungry but we cannot refrain from clicking our cameras pointing in each of the rich pieces of furniture inside the house.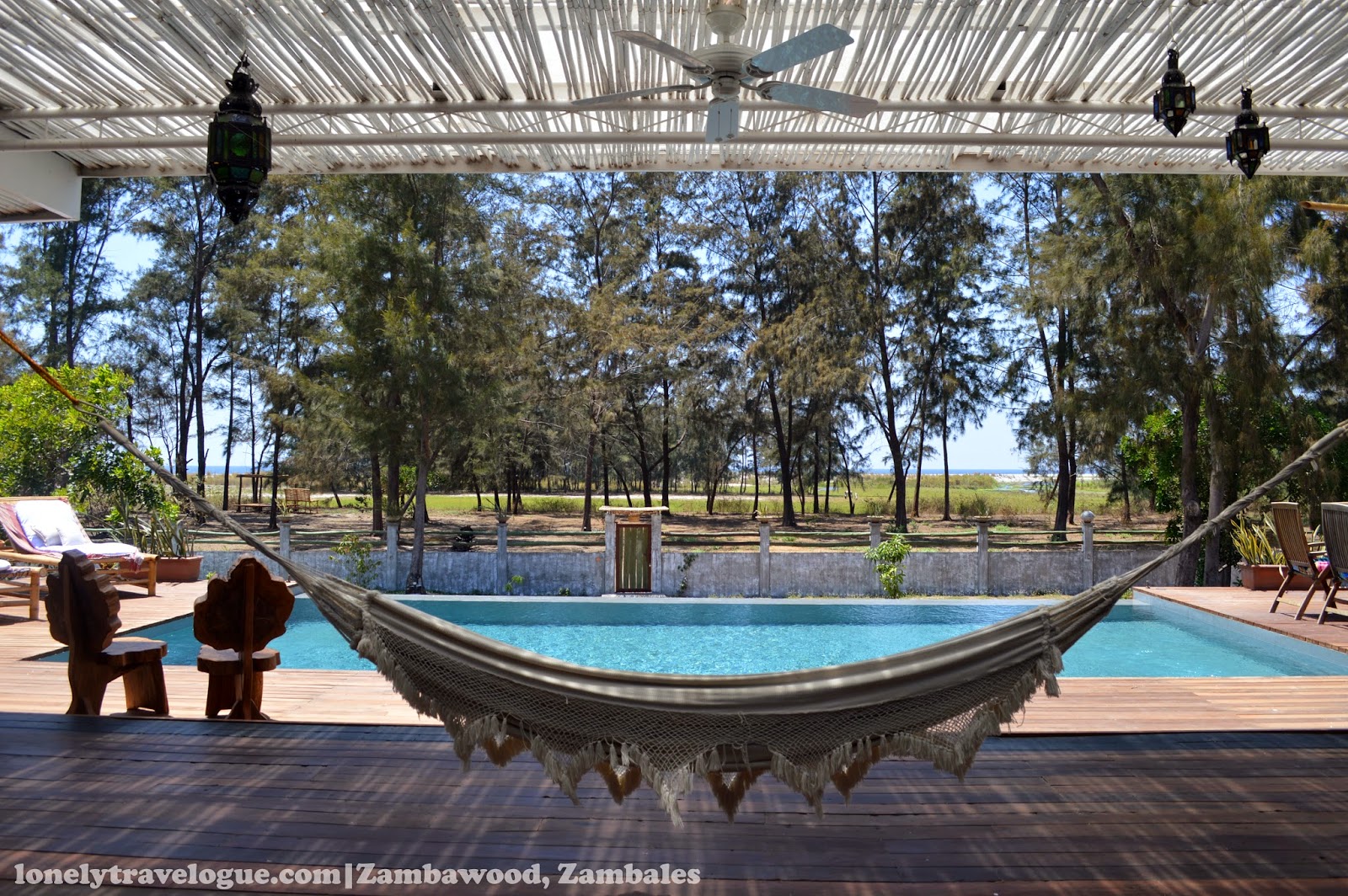 We were all wowed when we entered the house! It's a dream vacation house. Miss Rachel, sensitive enough with our interest began touring us inside the house. She bubbly showed us each room, bathroom, the living room, the entertainment room, the kitchen, and the pool area. High ceiling, intricate walls, big doors and most of all fresh air from the West Philippine Sea – how could you not love the place? Each piece of wood and textiles has a story to tell. Every piece of furniture is a point of conversation. Some pieces are shipped from China, some from Indonesia and Japan while the linens came from India. Everything in the house was a product of Miss Rachel love for travel.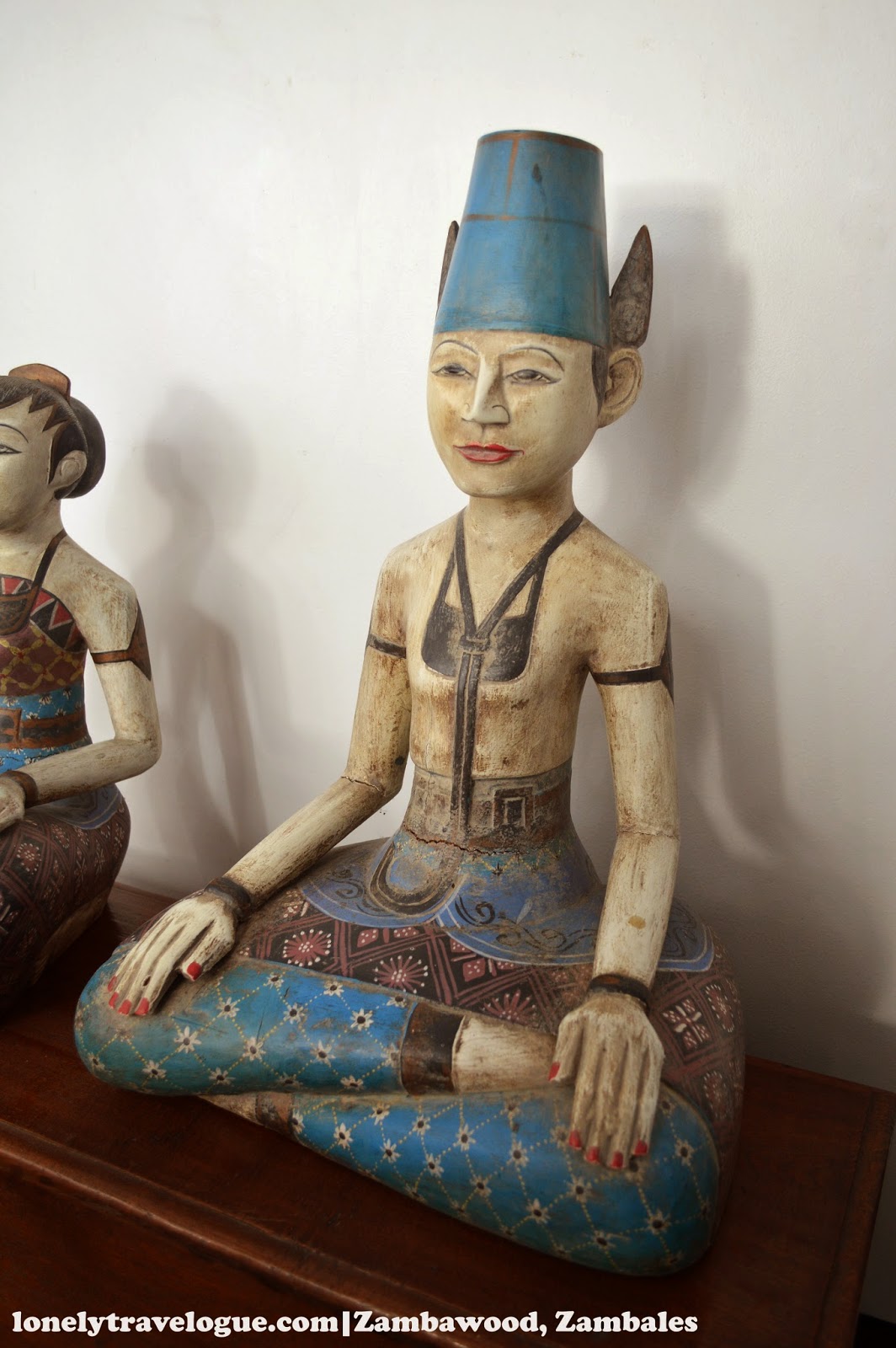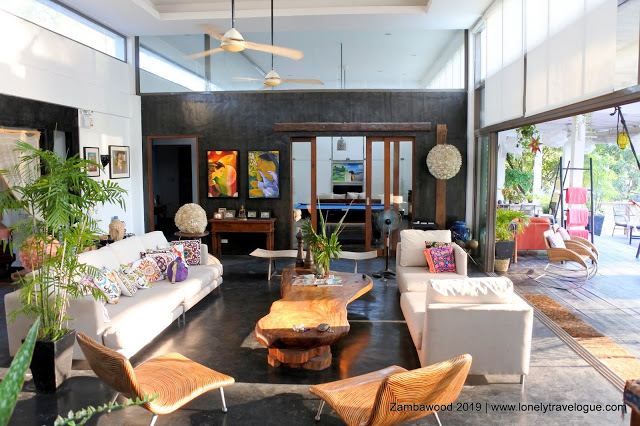 What I like the most is that some items have a touch of heritage. Some furniture is custom – made created for Zambawood from old pieces of wood of old houses torn down by the turn of the time. I fell in love with its raw walls and ceilings that use natural lights that brings glory to the house during day time. Wooden boardwalk beside the pool makes it a perfect spot for a poolside photo shoot in which we utilized to the fullest.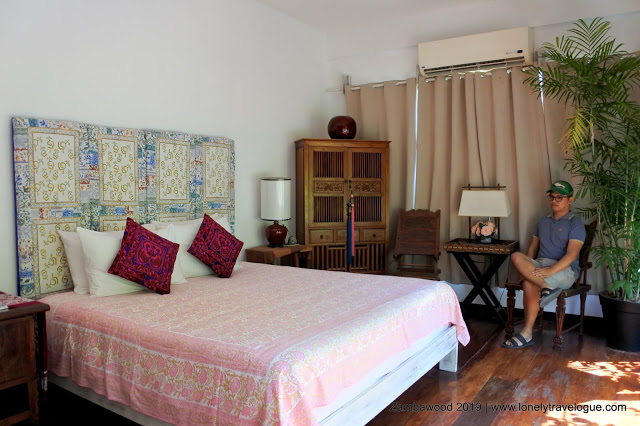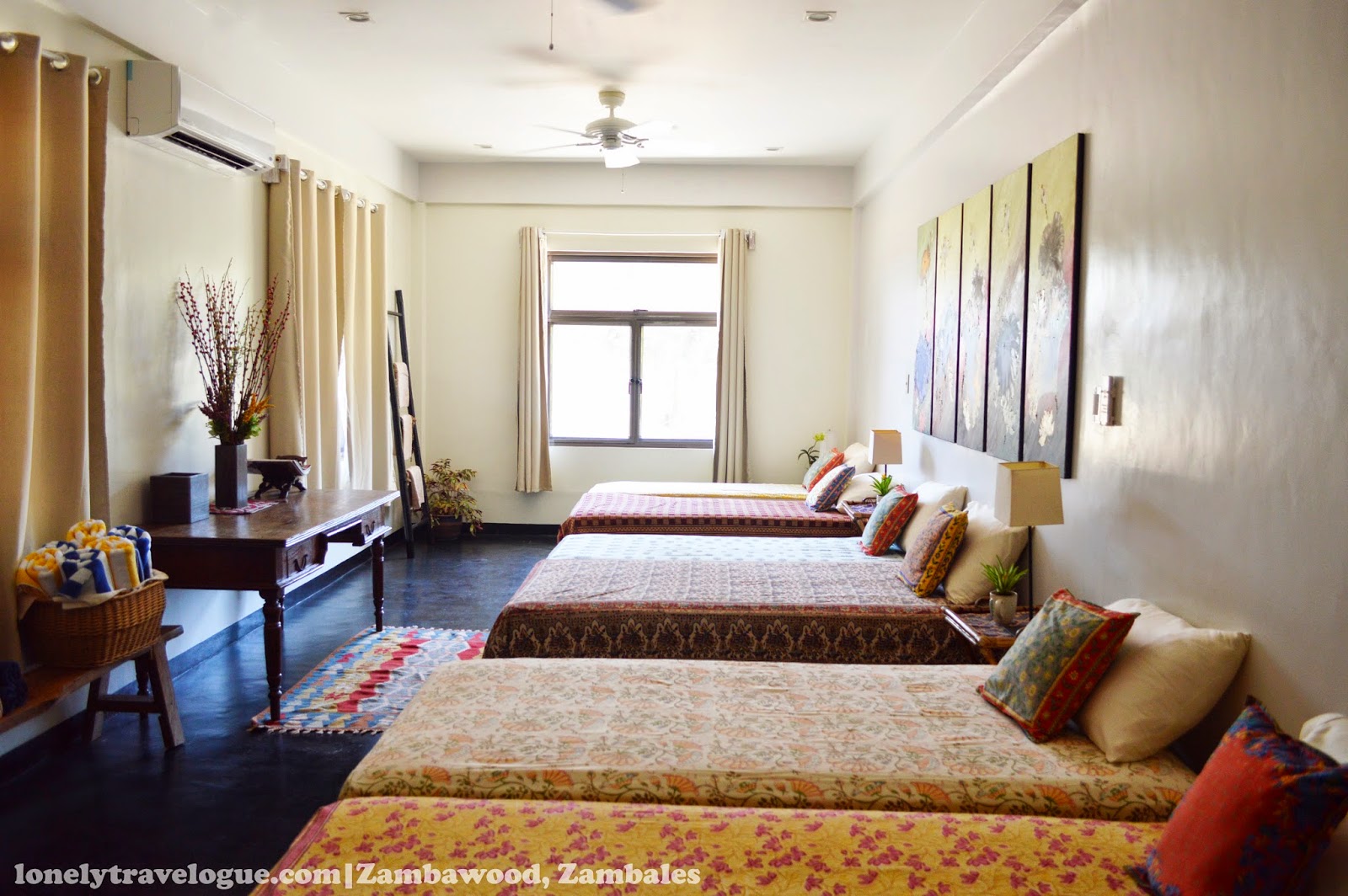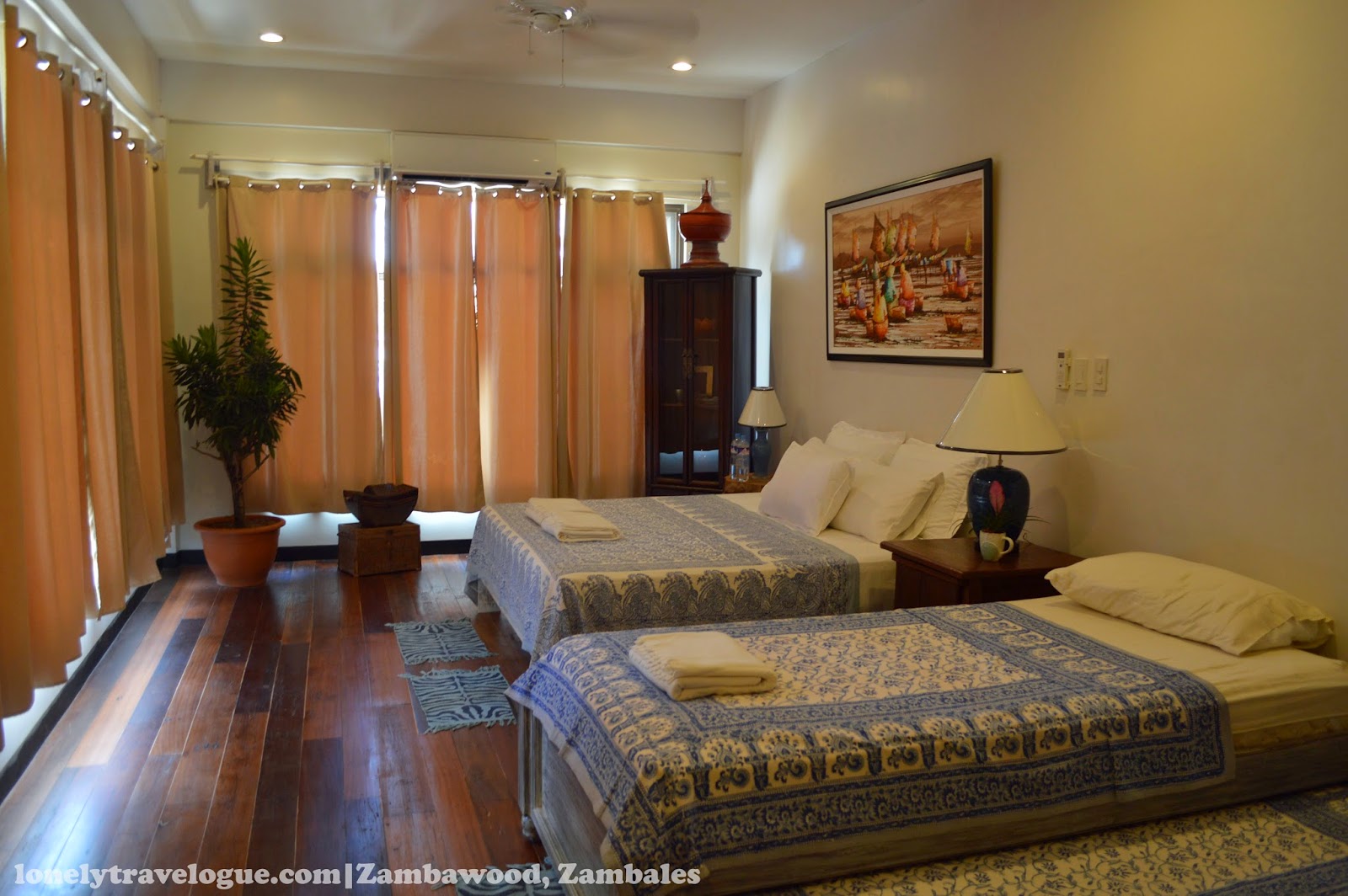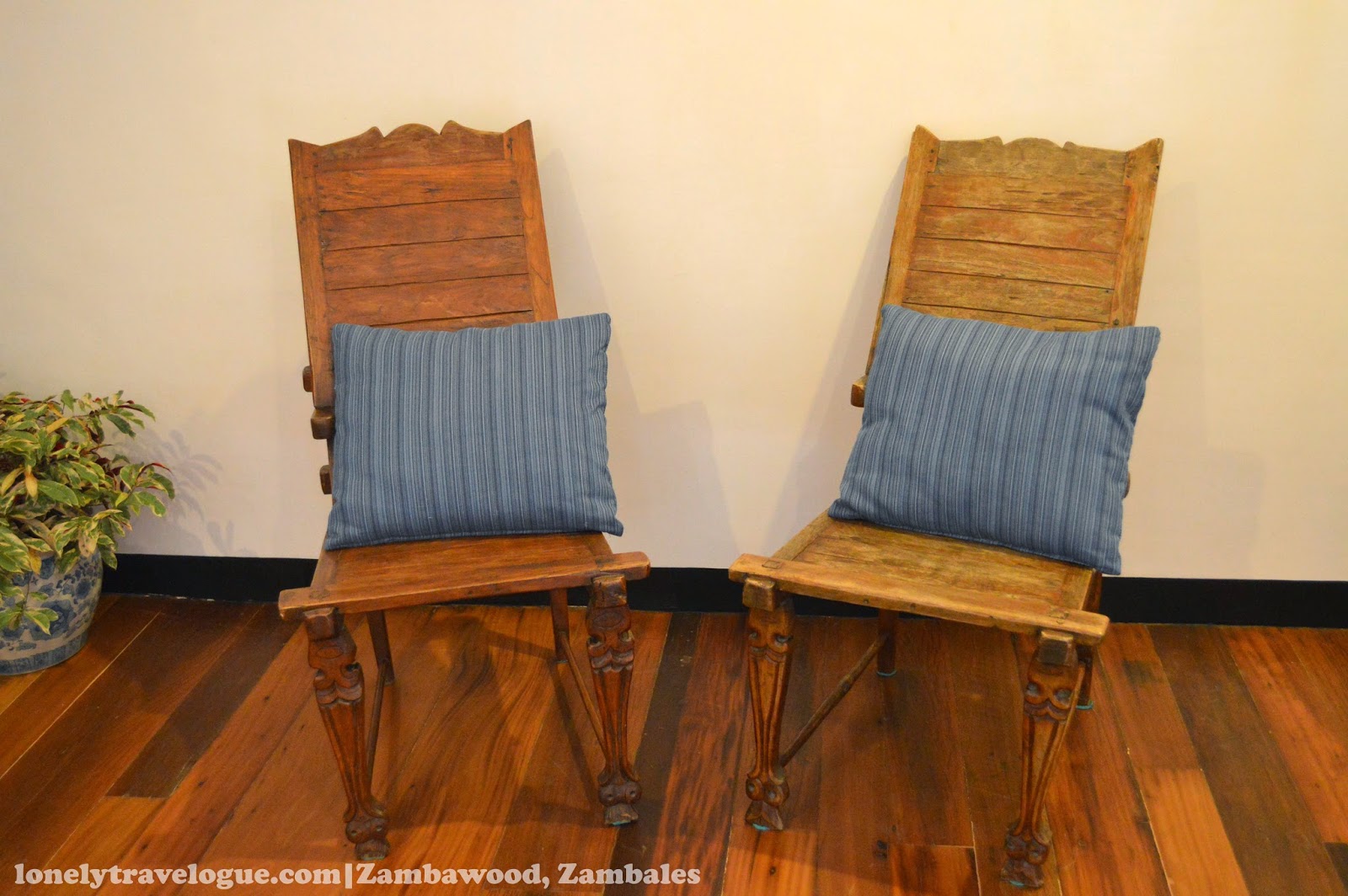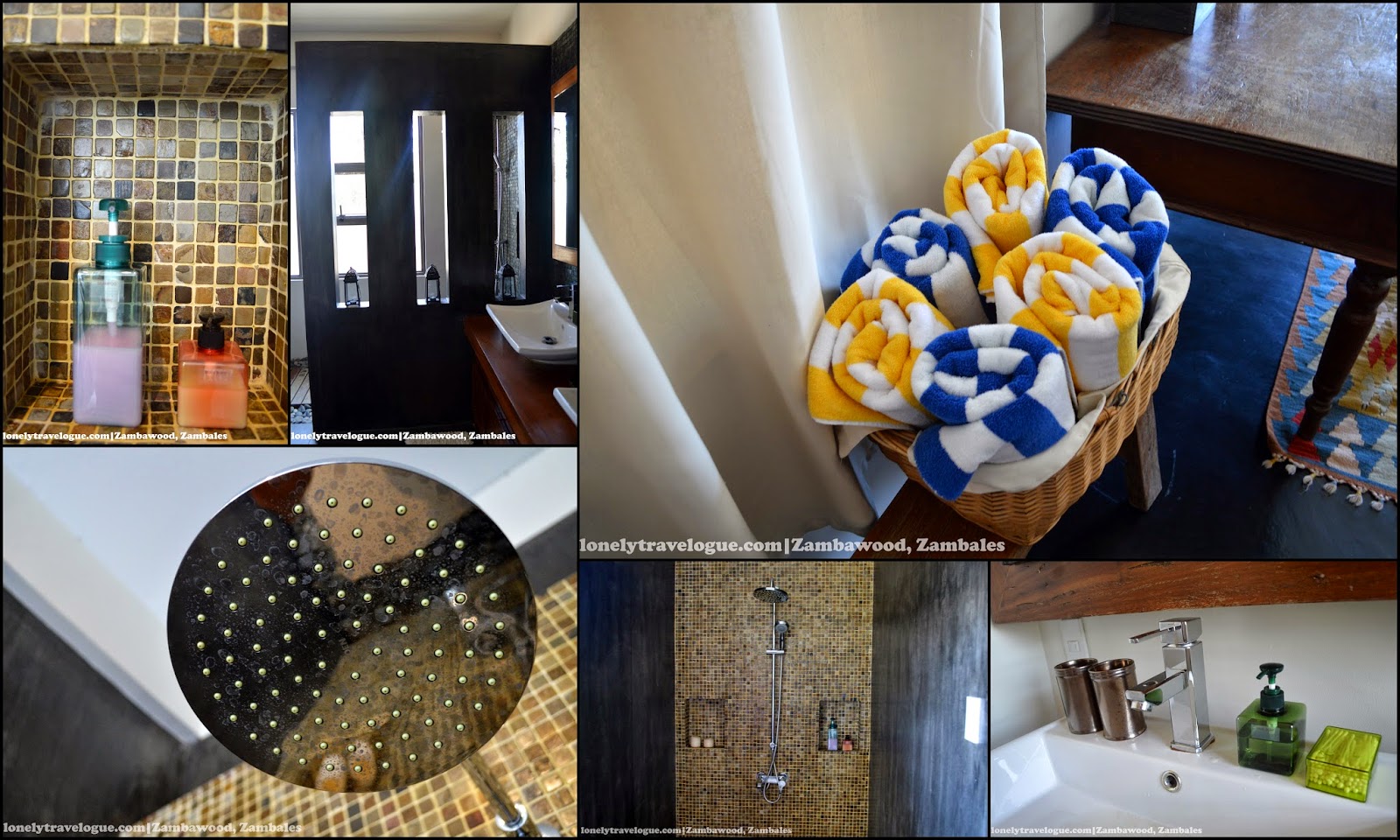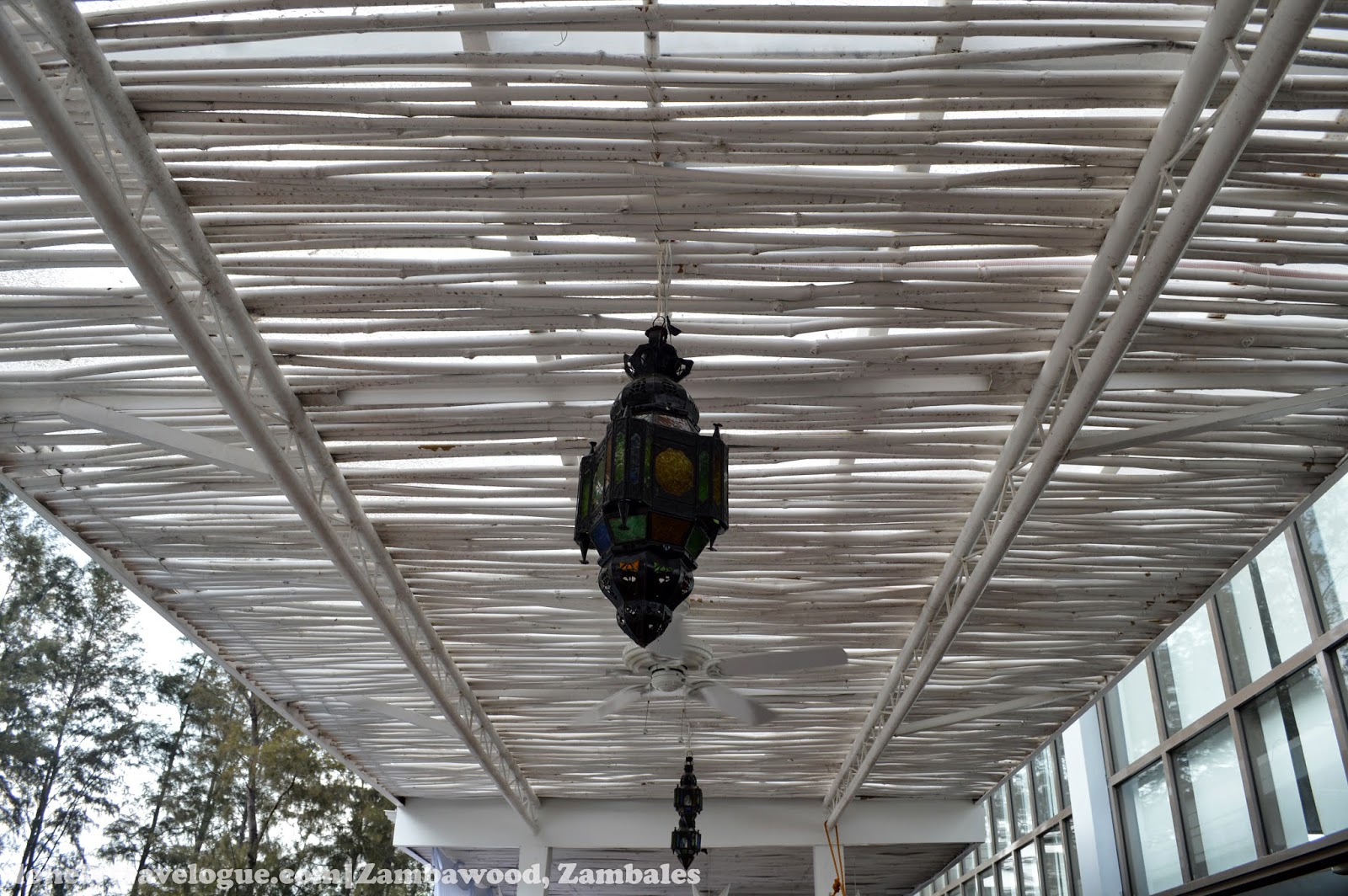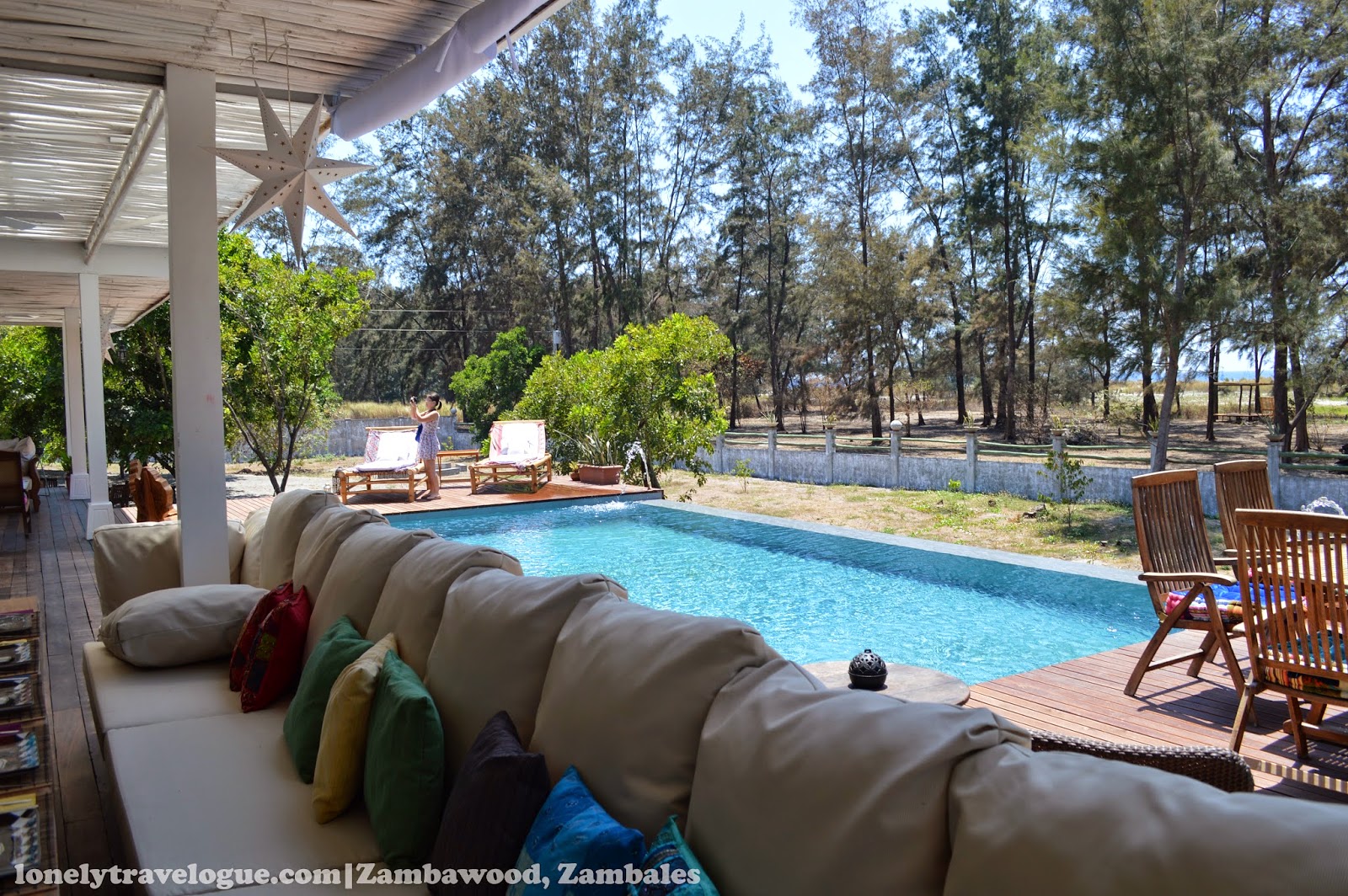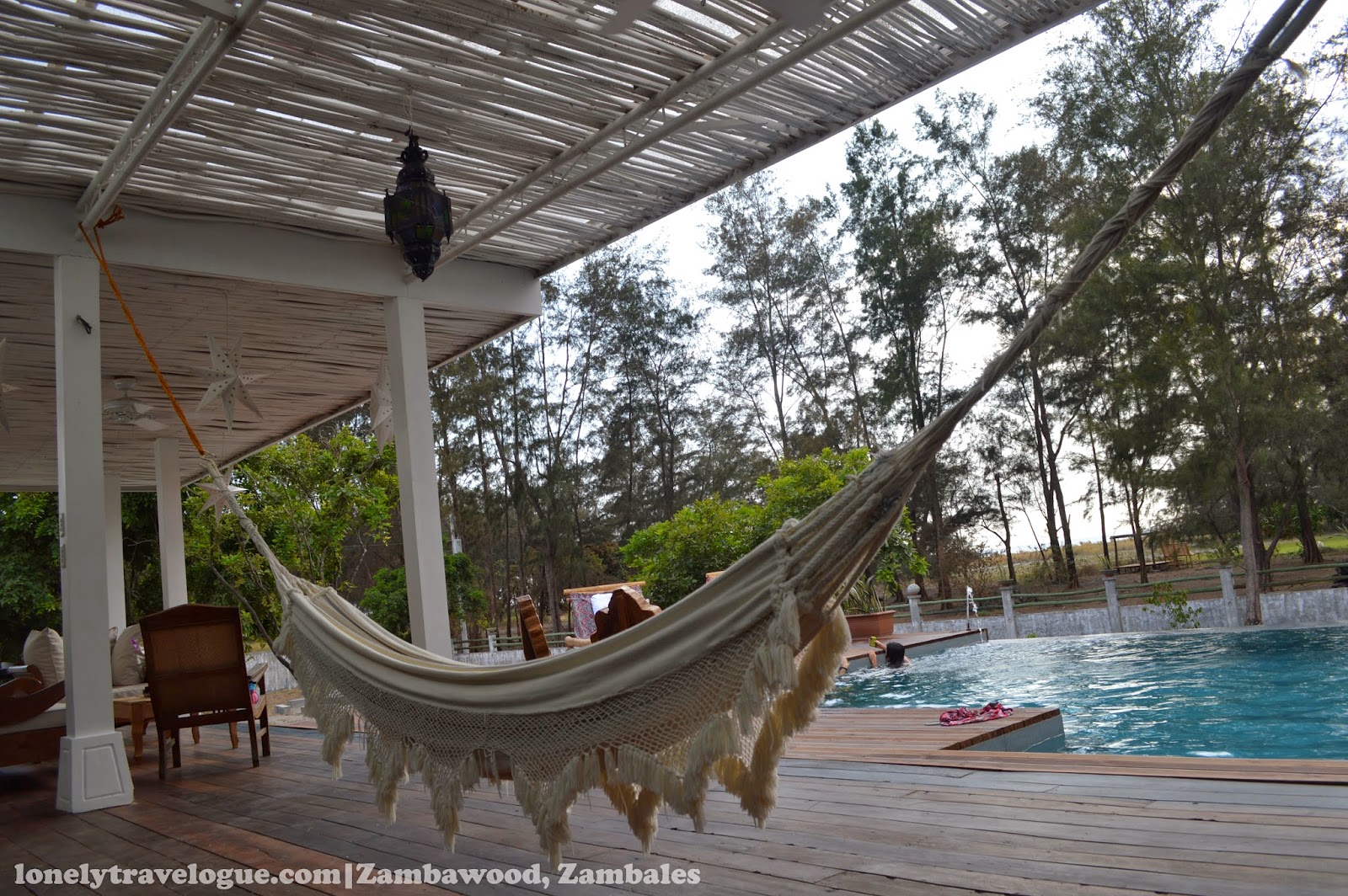 After we toured the house we were asked to sit in a dining table by the pool. I sat down on a couch and studied every piece of tableware in front of me. Even the plates, wine glass, and placemats are products of Miss Rachel's life and travels. I was surprised to know that these pieces are decades old but still looks good.
In Filipino culture, precious items such as valuable plates and the like are being kept and displayed in the cabinet. You usually use these items whenever you have special occasion or have important guests. Miss Rachel letting us use her things is enough for me to understand that Zambawood is not just a resort; it's a home being opened to us stranger – but stranger no more.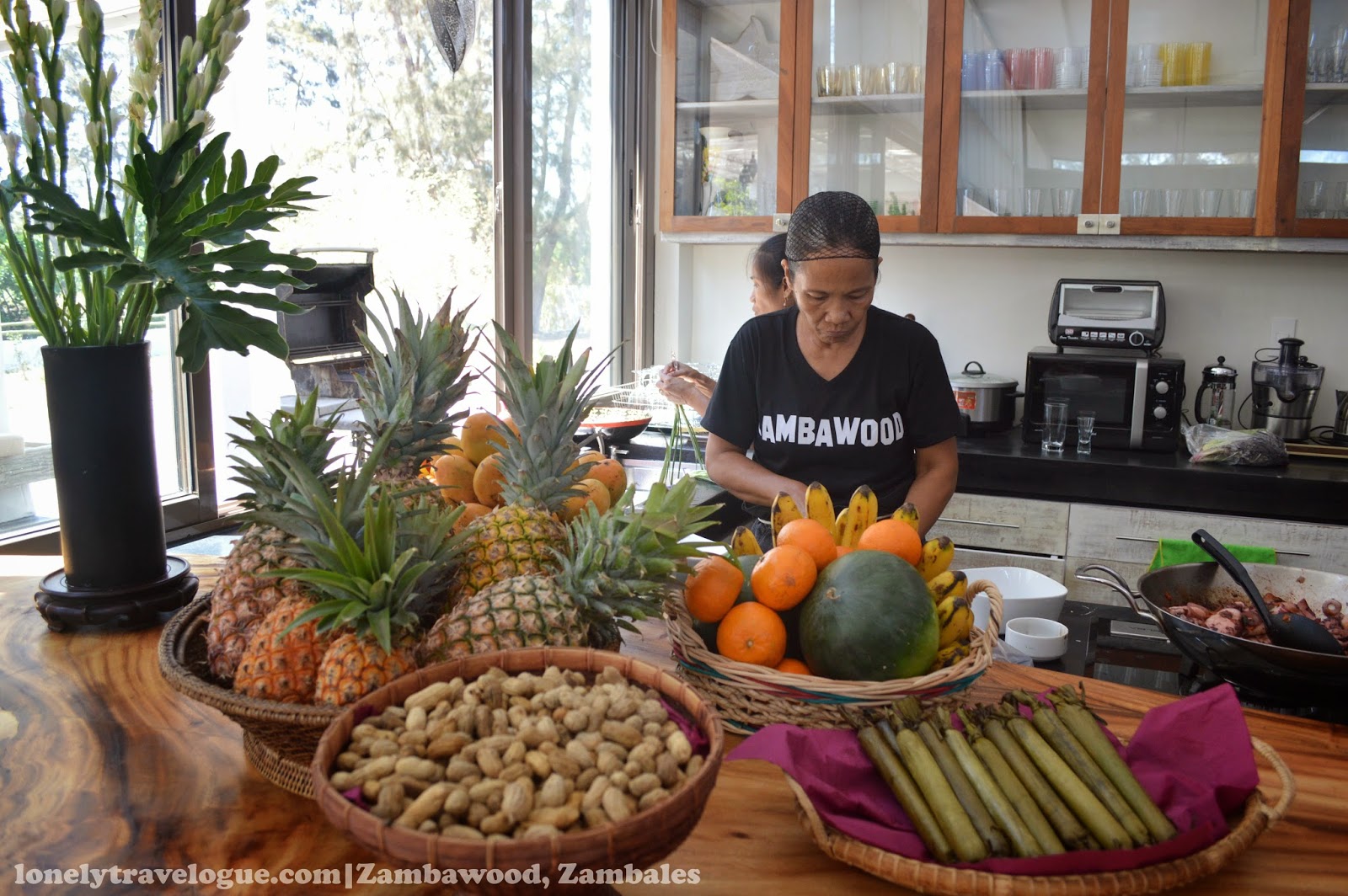 Time for the much-awaited lunch! The Zambawood staff prepared the most delicious and fresh seafood for us. With white wine, tinola, steamed fish and assorted local vegetables with fish paste sauce, all we need was a good talk to make the afternoon perfect! Certainly, we did enjoy the fresh food over the life story of Miss Rachel Harrison.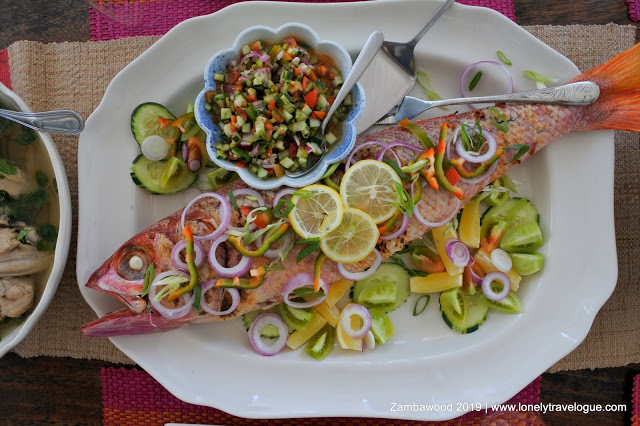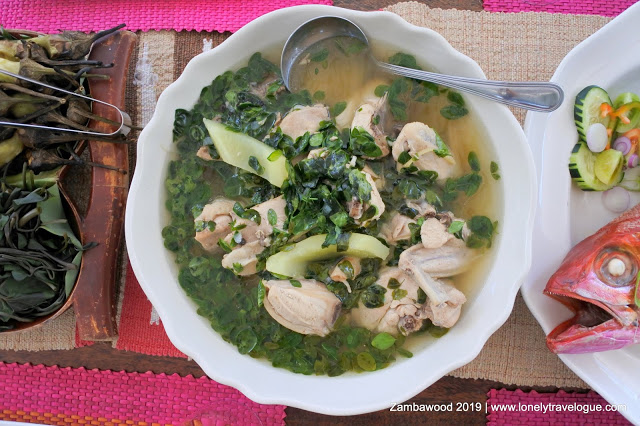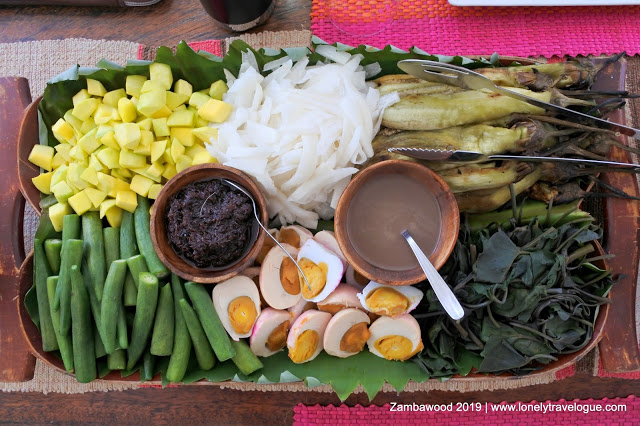 Most vegetables came from Julyan's Farm and most if not all are organic. Like a home, Zambawood offers what is available during the season. Though they have a menu for guests, more often than not the Zambawood staff cooks what are available on the farm and in the market. Rest assured that what they will serve is fresh and authentic food delicacy of Zambales. Zambawood, by the way, believes in sustainable tourism. I admire Miss Rachel's vision to help the community. The first step is hiring only the locals and instilling in them the value of ownership. If every employee has this sense of ownership, there you will experience divine service. What is Zambawood? Lunchtime was the most memorable part of my Zambawood experience. Here I got to know Miss Rachel Harrison and why Zambawood came to life. Like a home she did not just open the doors of her house to us, she opened her life – their lives to us. She showed, through her stories that Zambawood came to life because and only because of her love to her son – Julyan Harrison.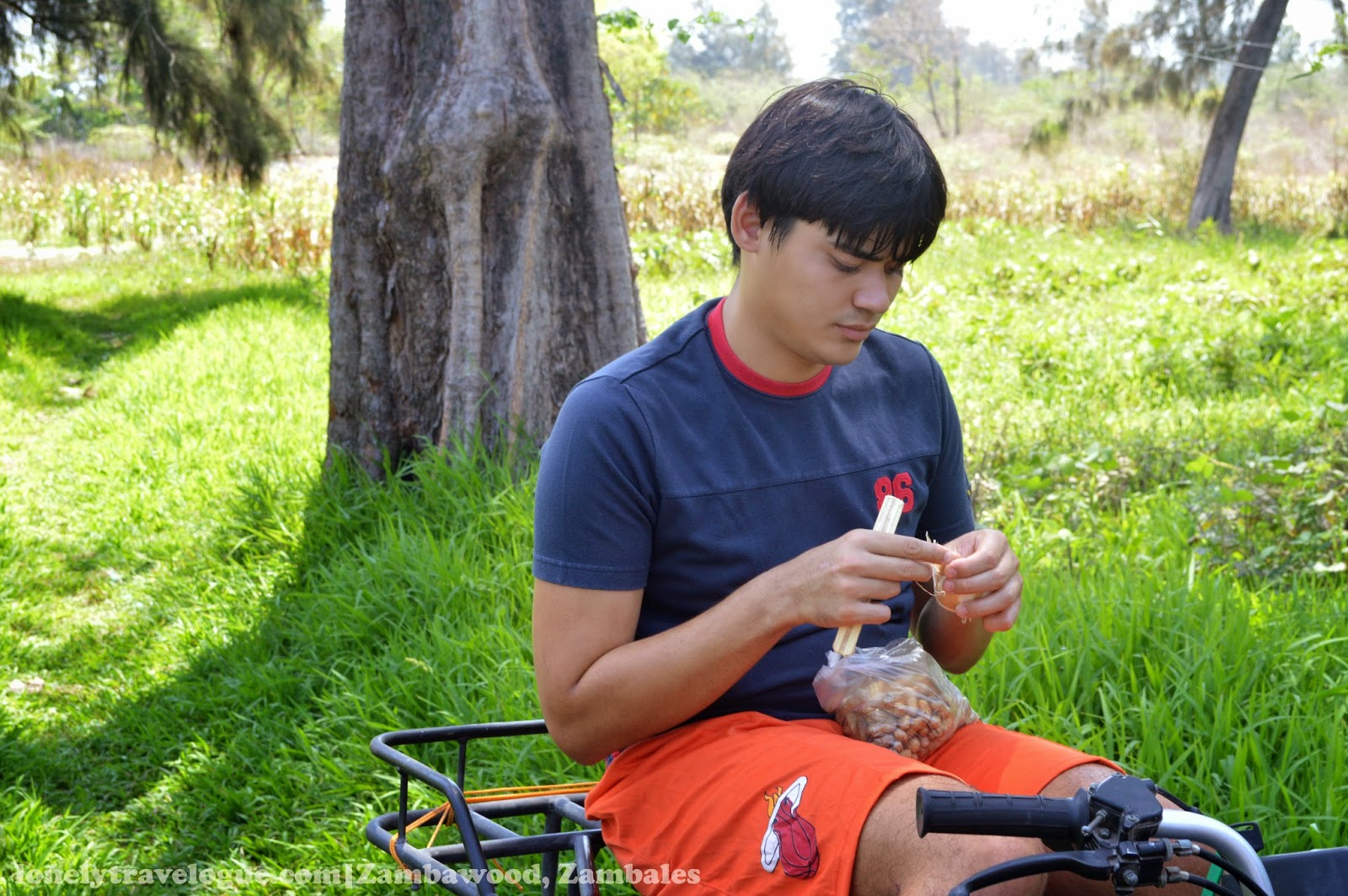 Aside from many woods – which are pine trees surrounding Zambawood, it is named after Hollywood. Because it is a private property secluded from many beach resorts in Zambales, a handful of indie films was shot in the area- thus Ms. Harrison named it after Hollywood.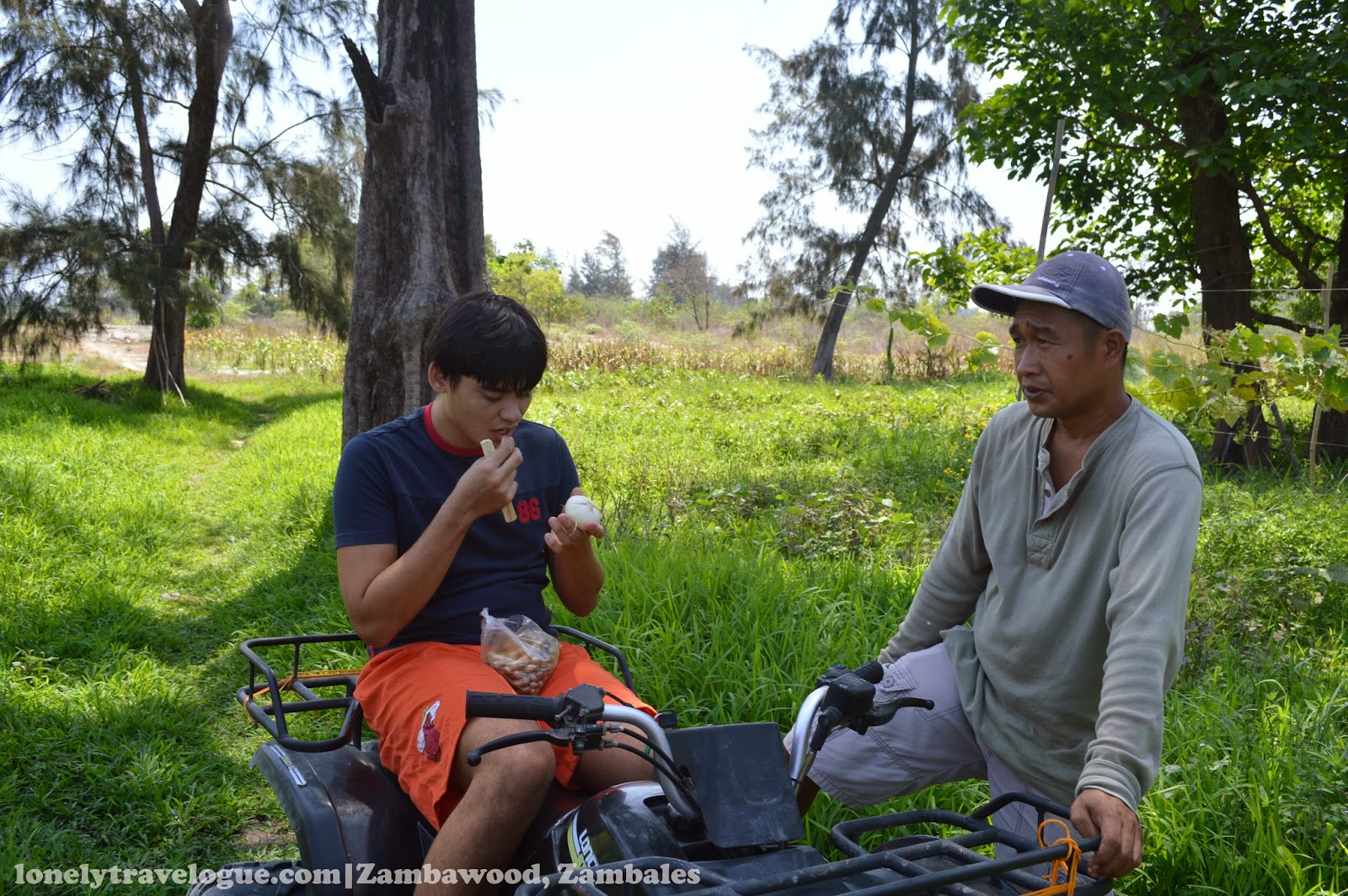 Julyan and Kuya Danny
Miss Rachel's journey as a mother leads her to her roots in Zambales and there she builds Zambawood. Her family owns the property and when she knew that it is time to go back to the Philippines, she builds Zambawood for her son. It is Miss Rachel's vision to build a life for her son Julyan – the very reason why Zambawood exists. Miss Rachel has a son with special needs – Julyan Harrison. Her tears and passionate storytelling made me felt her love for Julyan; how she wanted a normal life for her son Julyan – which every mother of the same case would want it. She's doing it. She is creating a life for his son through Julyan's Farm located inside Zambawood. It might not be as normal as we know what normal is but as for Miss Rachel, you have to accept that God gave us something special and unique so we can cherish it as it is – to value life in its raw state. Julyan may never be like us but a love of a mother will surely keep him going.
Zambawood is both home and playground for Julyan Harrison.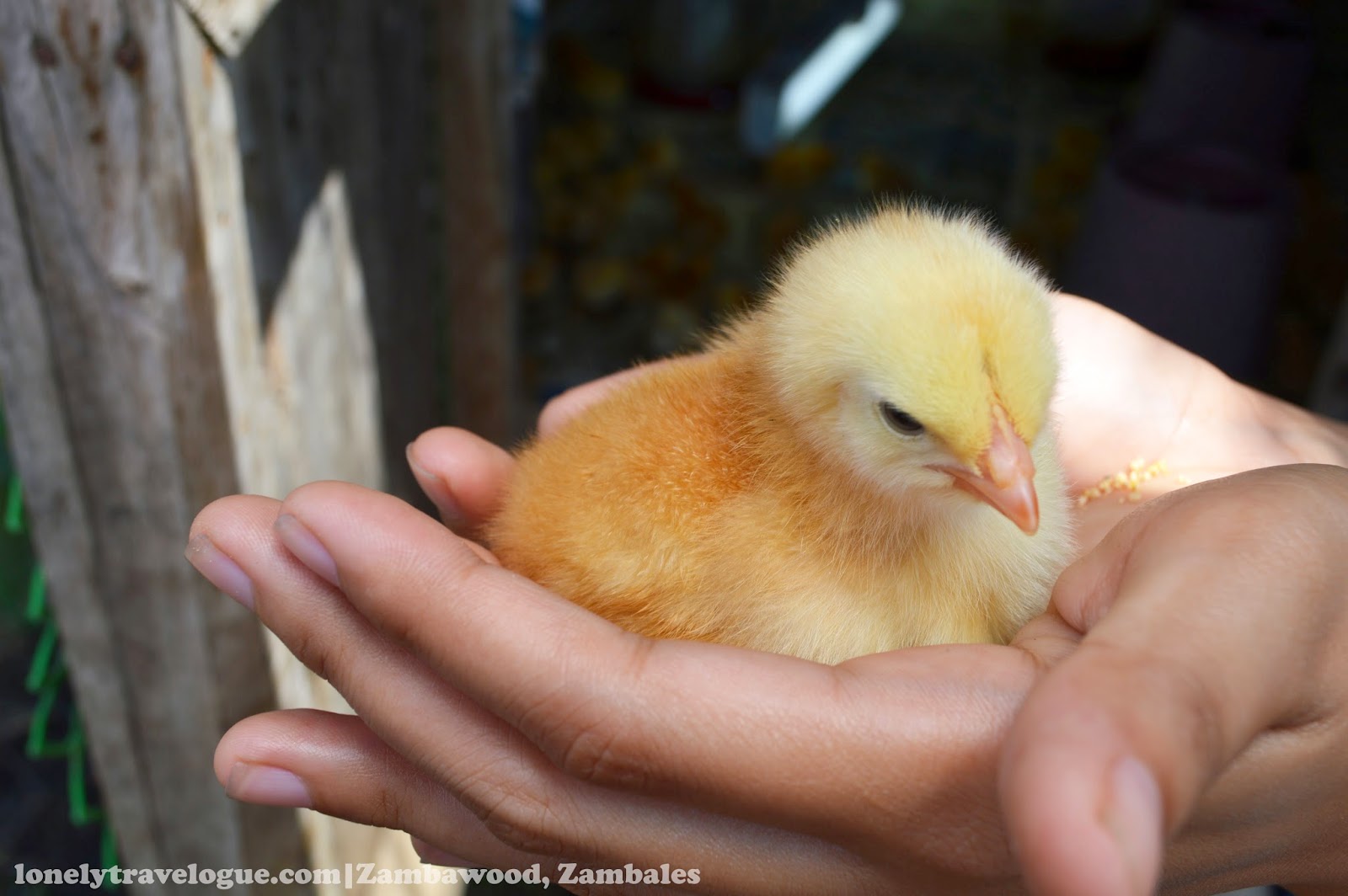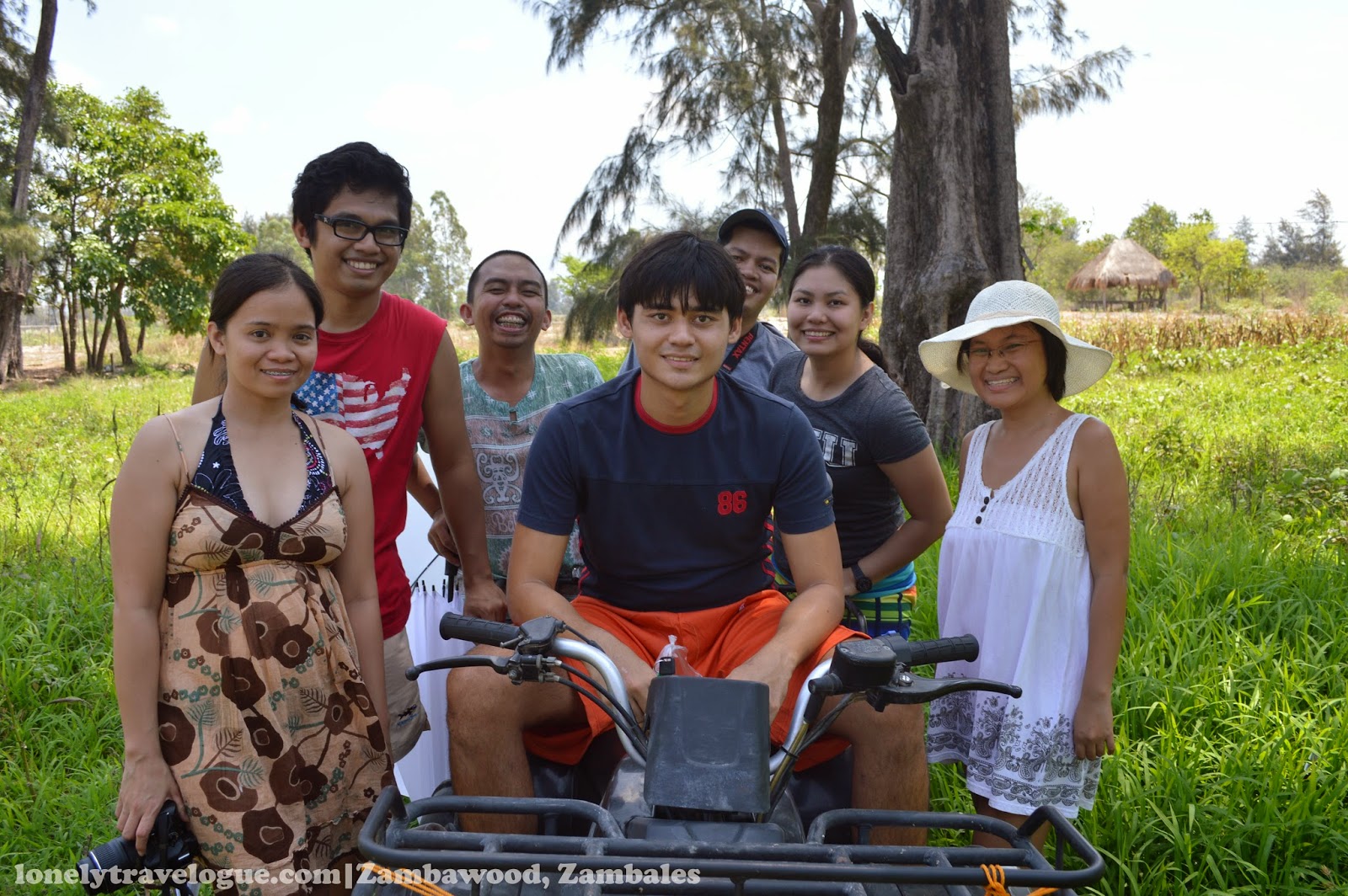 Our first visit in Zambawood – 2014
I remember vividly, word by word that Miss Rachel tried everything so that Julyan, his son can become just like everybody else. She tried all the possible therapy or medical treatment for her son. But there is a point that we realized we have to stop and accept things. Let's make the (not)normal a normal thing for us and live happy and joyful to what God has given us, she said. Right now Julyan is doing farming with the assistance of Kuya Danny. Julyan found his purpose for his special state in Zambawood through Julyan's Farm.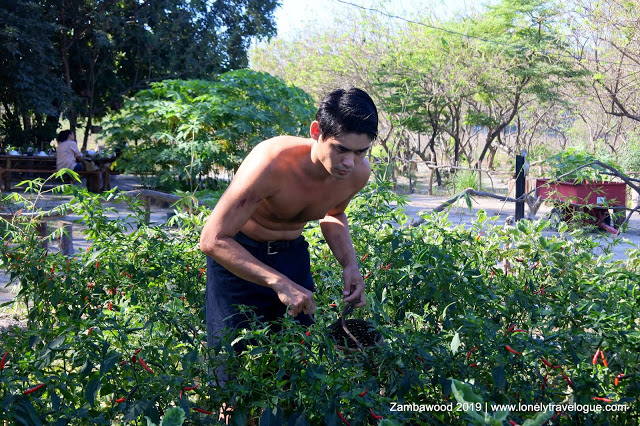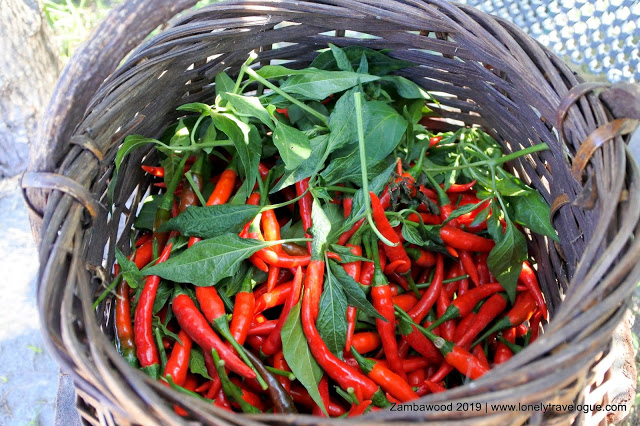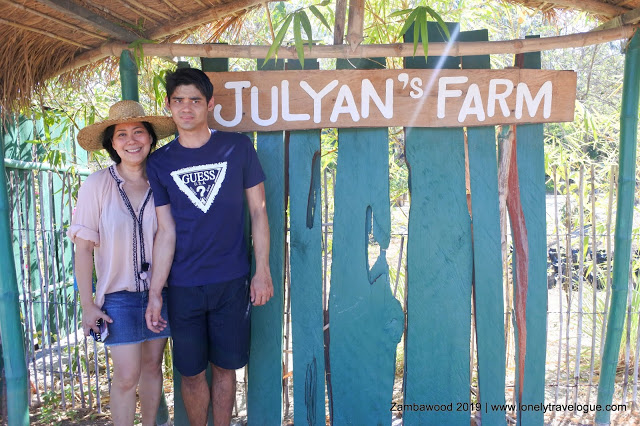 The Zambawood Store The talked roamed around Miss Rachel's life, about us of course, her taste of so many things and the things that she wants to accomplish. One of the things she has in mind (and is working on) is the Zambawood Store where you can purchase priced products created by the most talented artist of this country. From bags to beach cover to footwear – hand made products from all over the archipelago made of the most indigenous materials will soon hit Zambawood.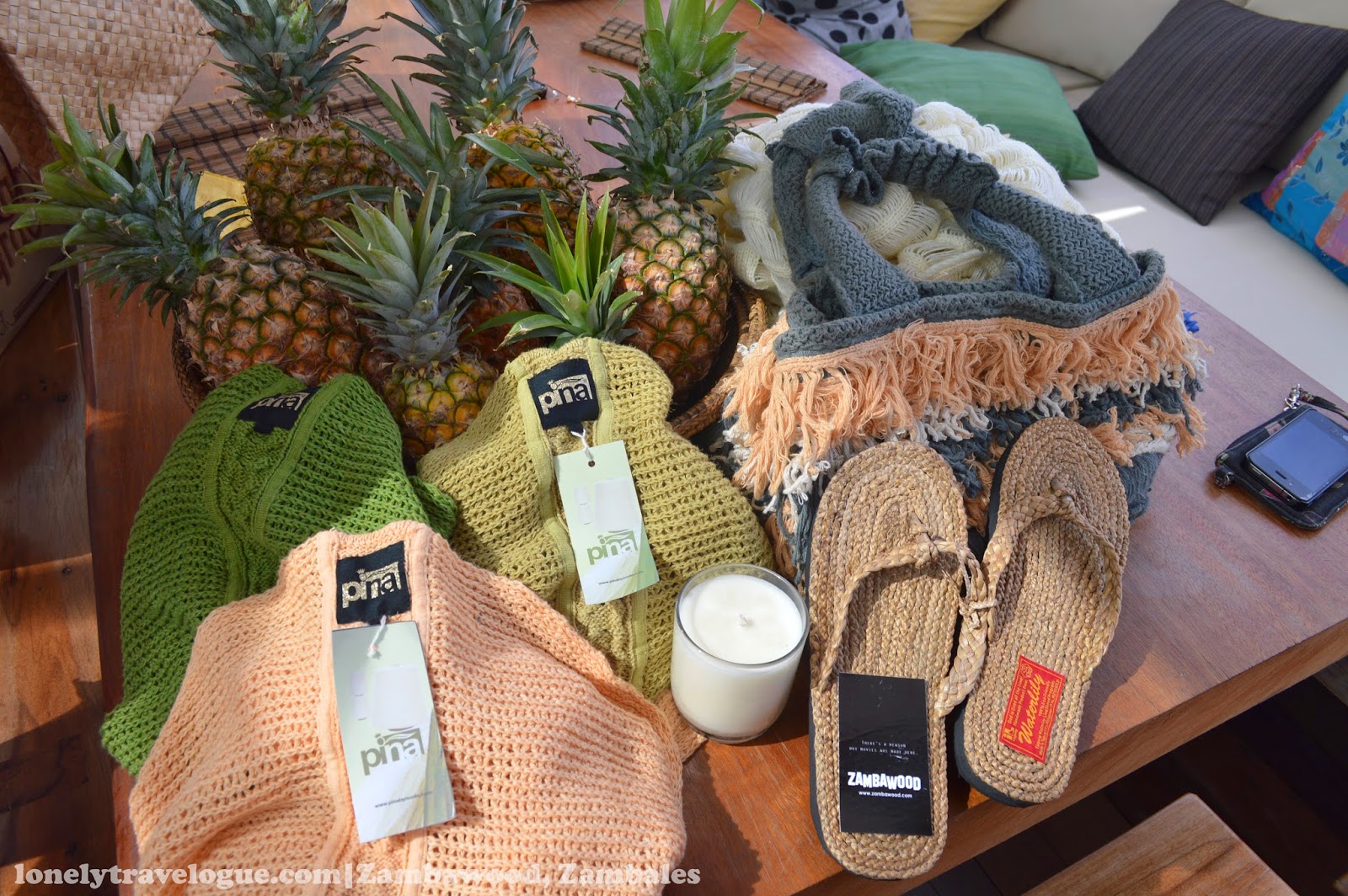 Later that afternoon we enjoyed Zambawood and dipped in the pool before heading to the beach to watch the sunset. Zambawood staff prepared a makeshift tent for us with beer, wine, and potato chips. The best part, of course, was the moment we were sharing our life experiences while listening to Bruno Mars and the sound of the waves and while watching the sky turns yellow to orange to darkness.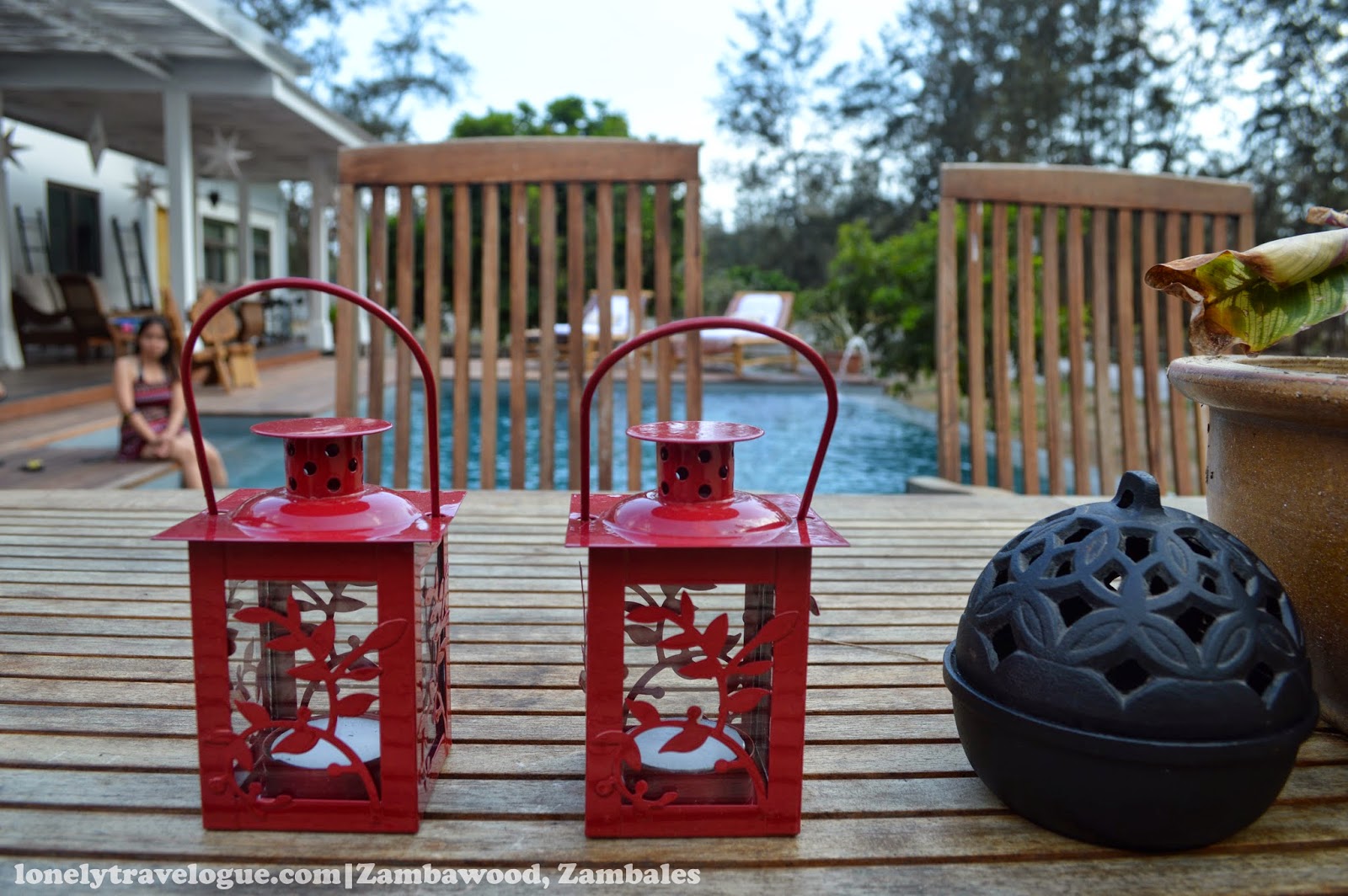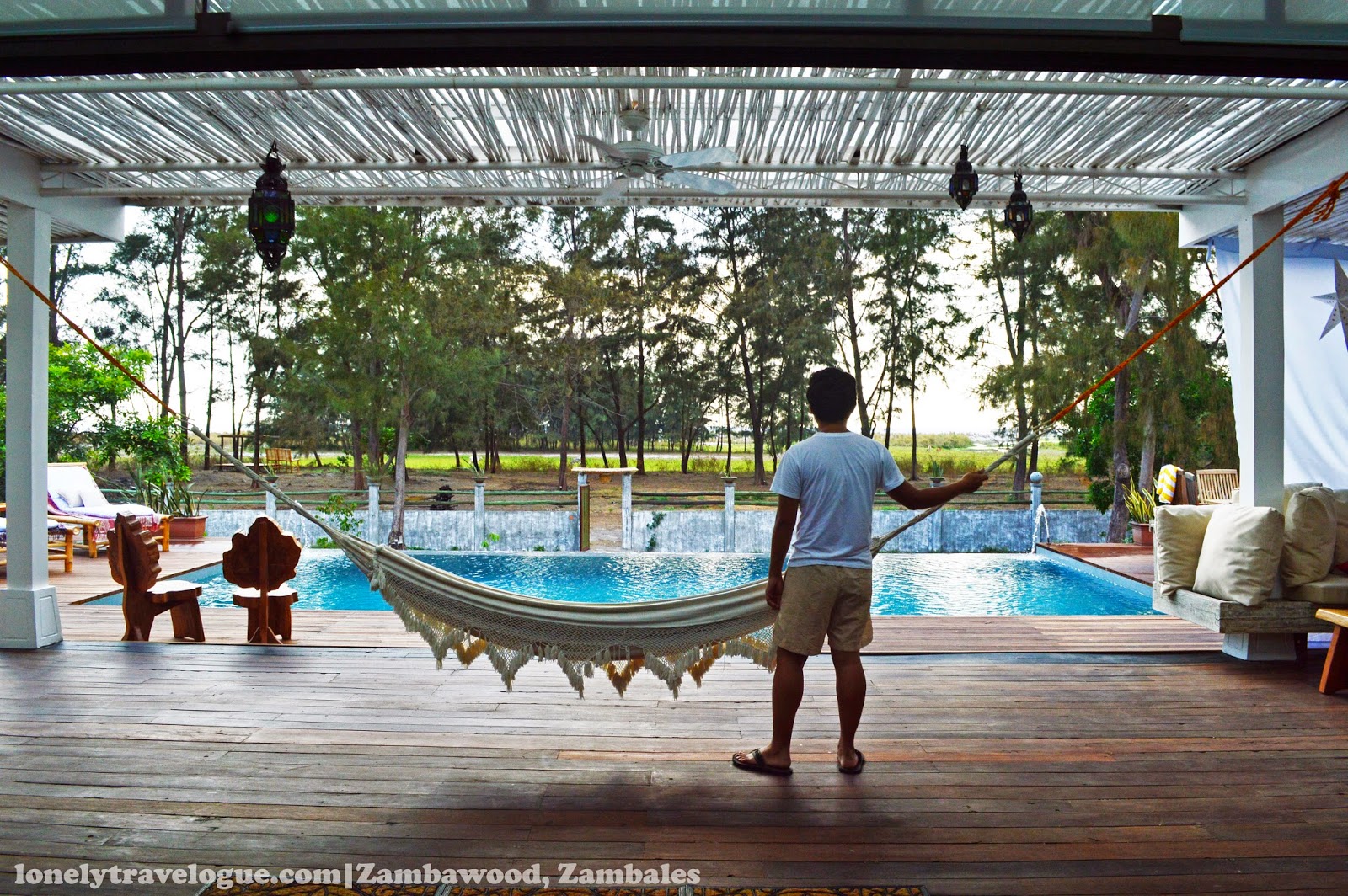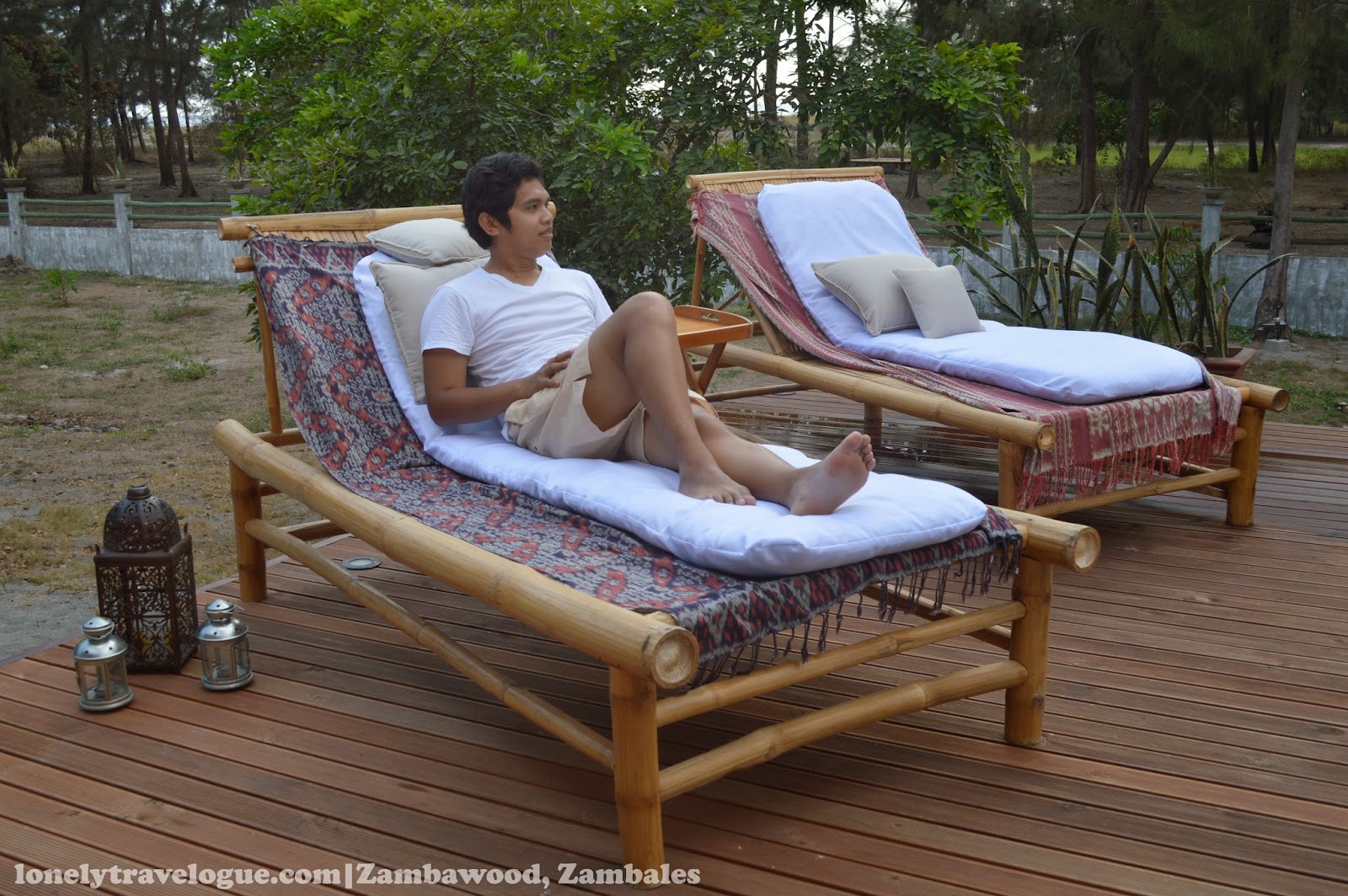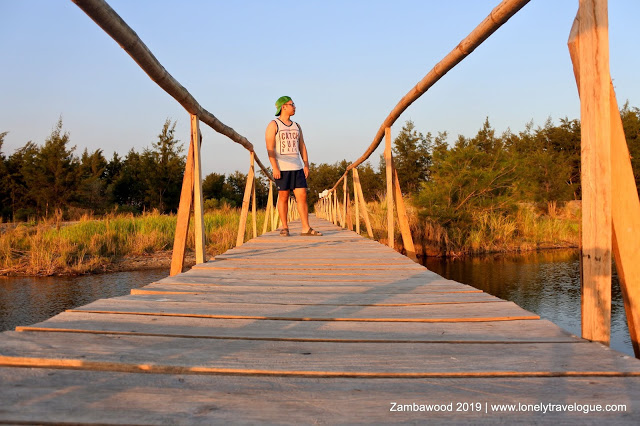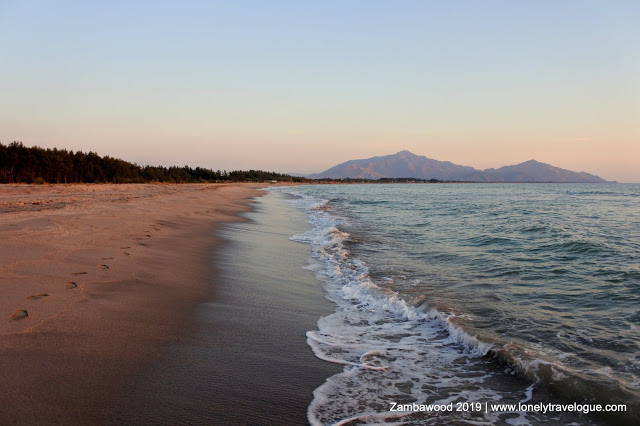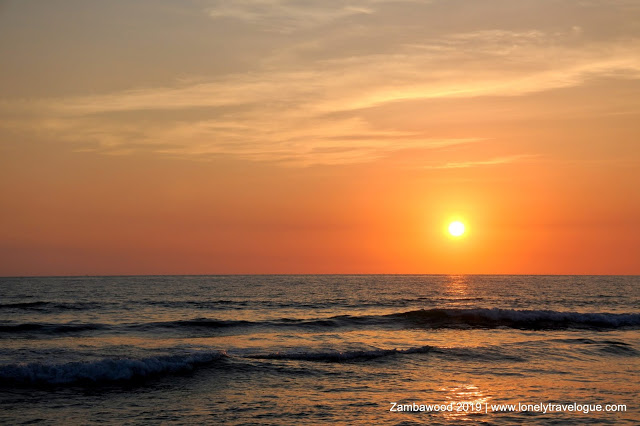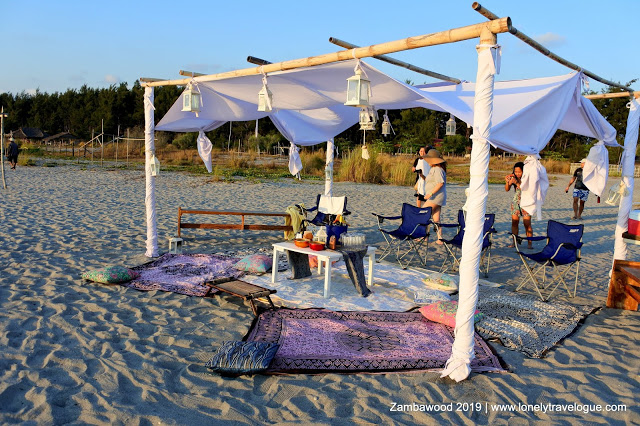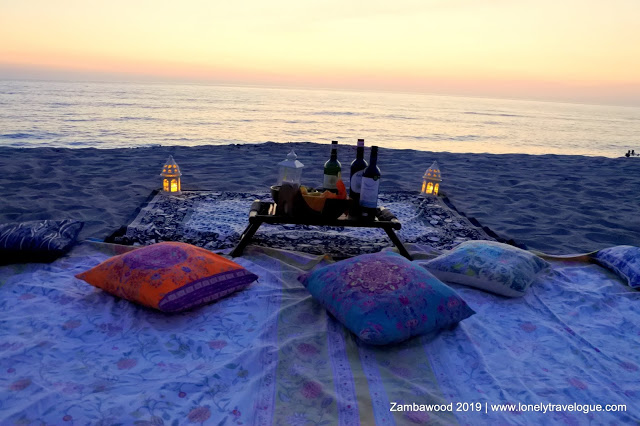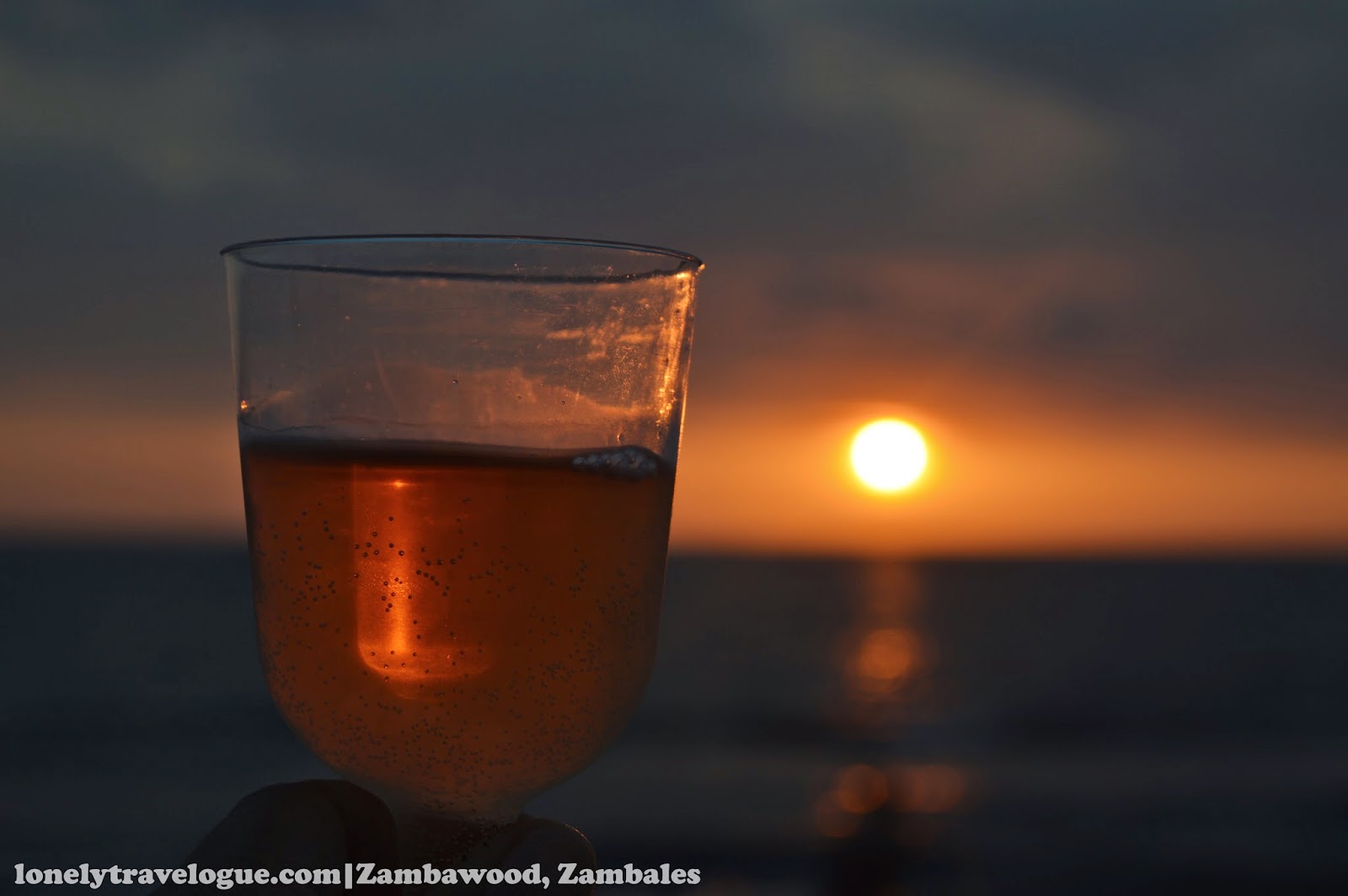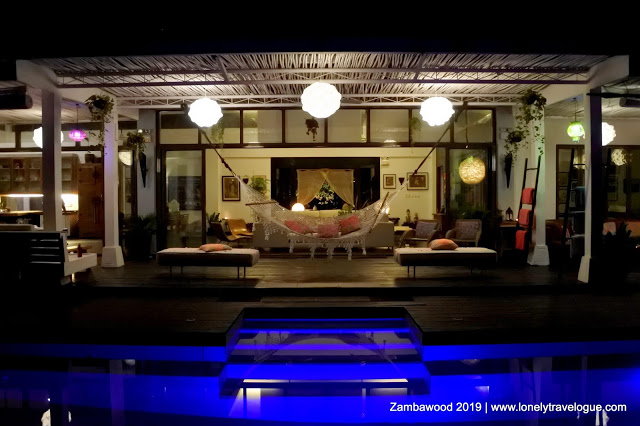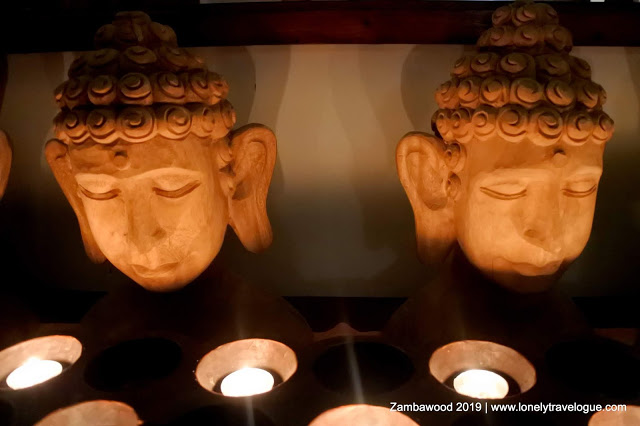 We joined the world in observing Earth Hour. Because Zambawood is for sustainability we all agreed to turn off the lights and appreciate the dark with the light coming from the candles. Darkness is romantic only if you allow yourselves to relish thy soul. I observed that one's true beauty can also be seen when the candle's light flashes on the face. With nice spicy pasta prepared by Miss Rachel herself, some herbs (as a side dish) and white wine – the Zambawood EarthHour was classy romantic.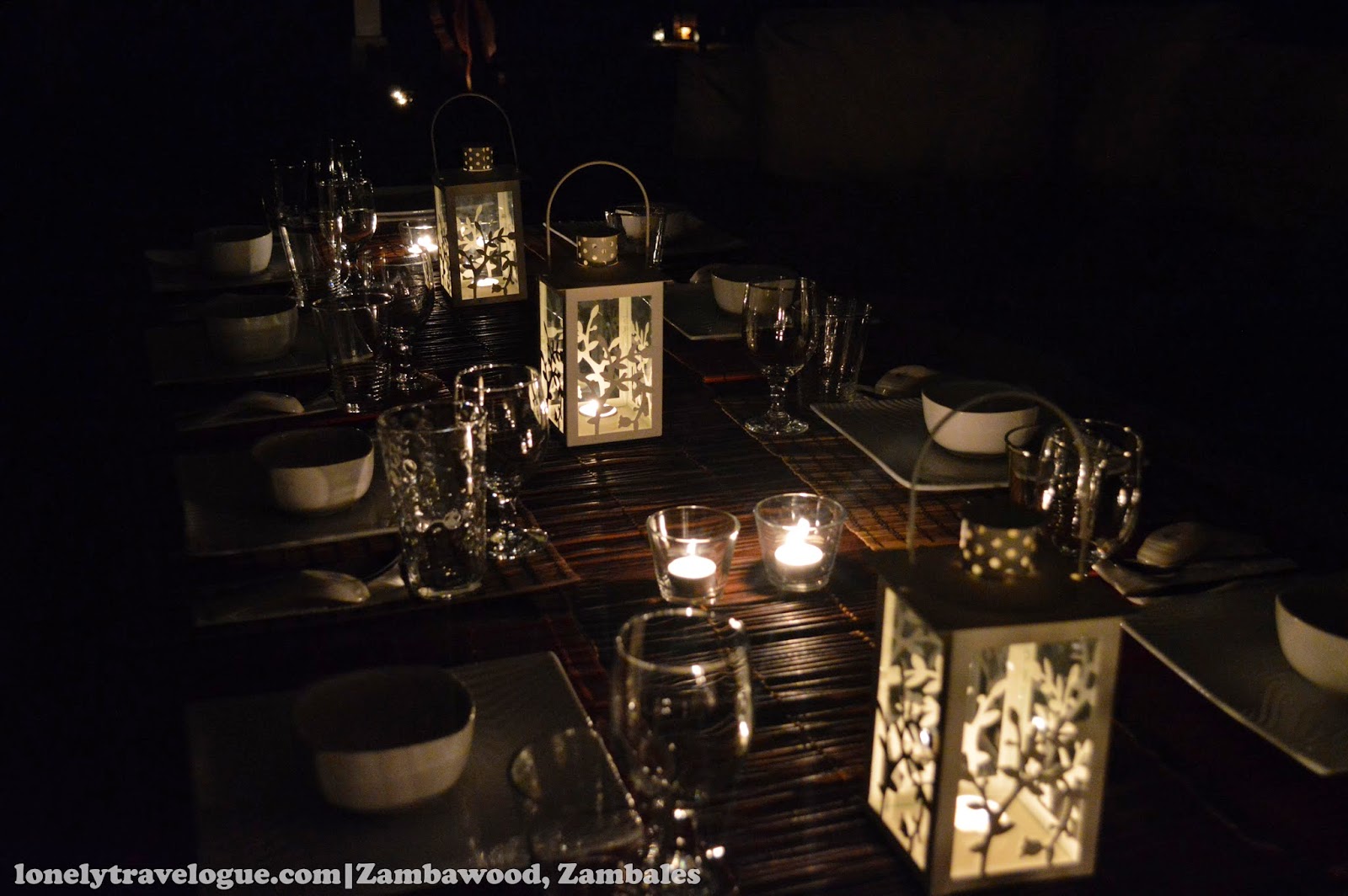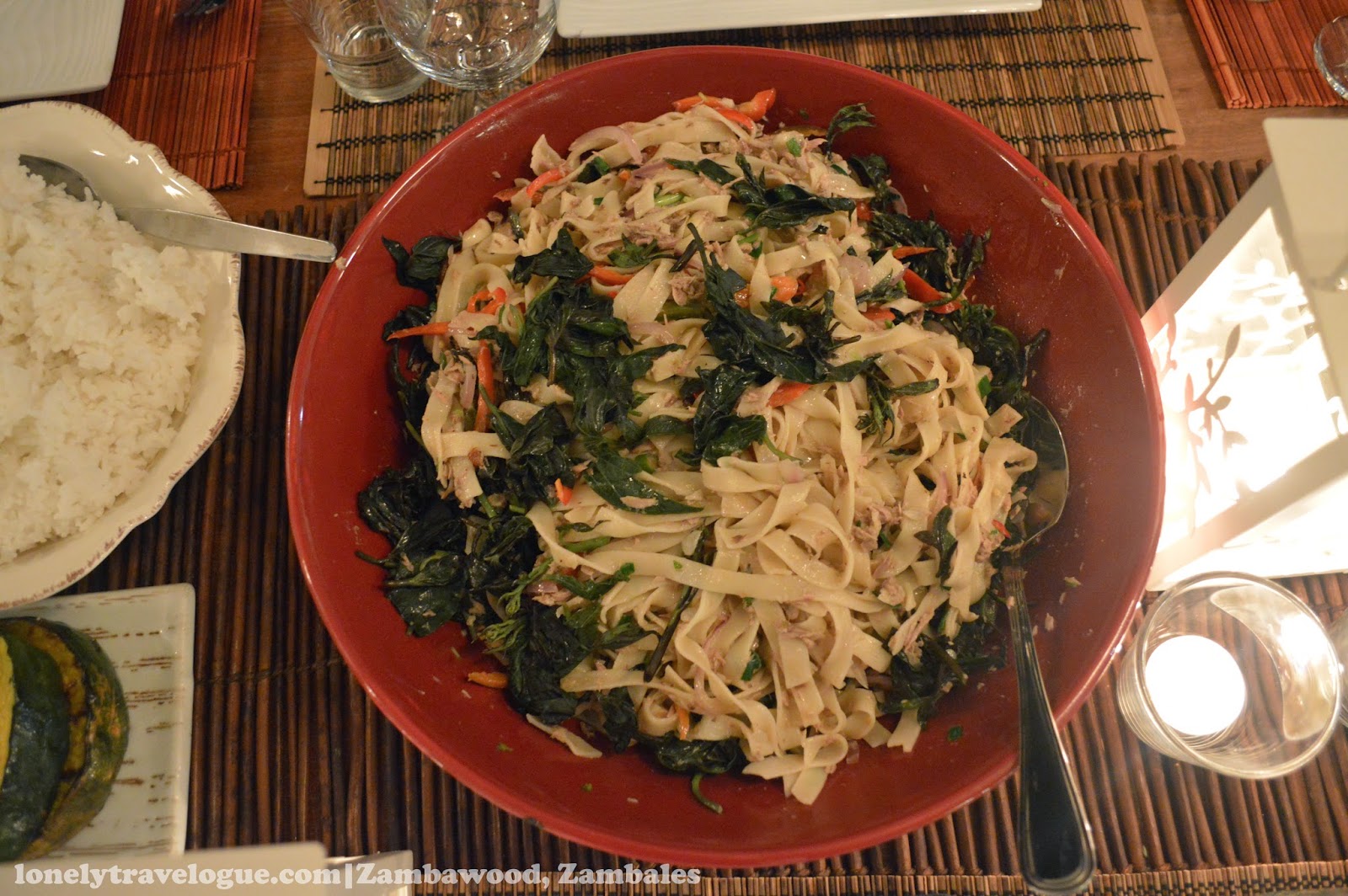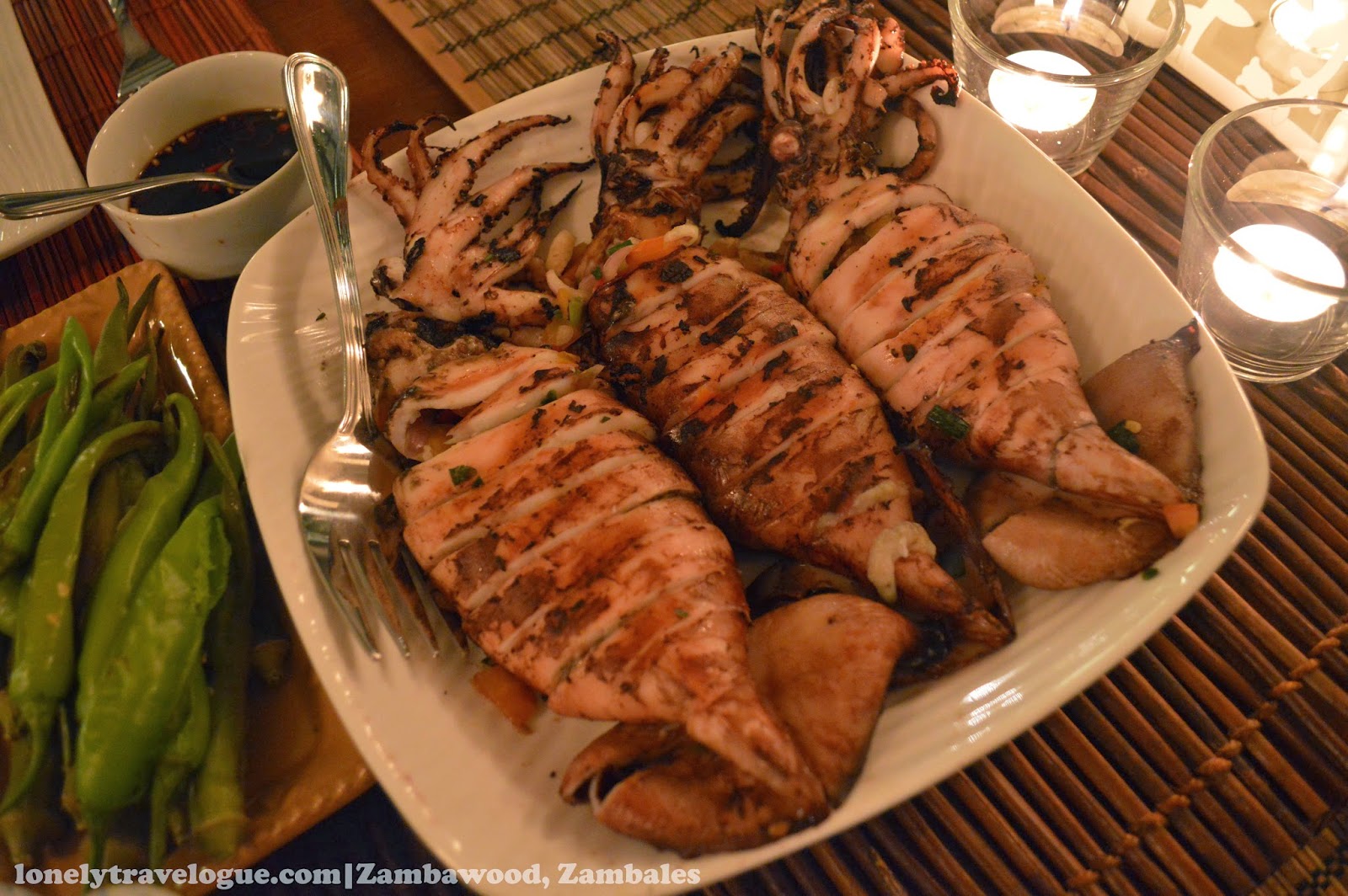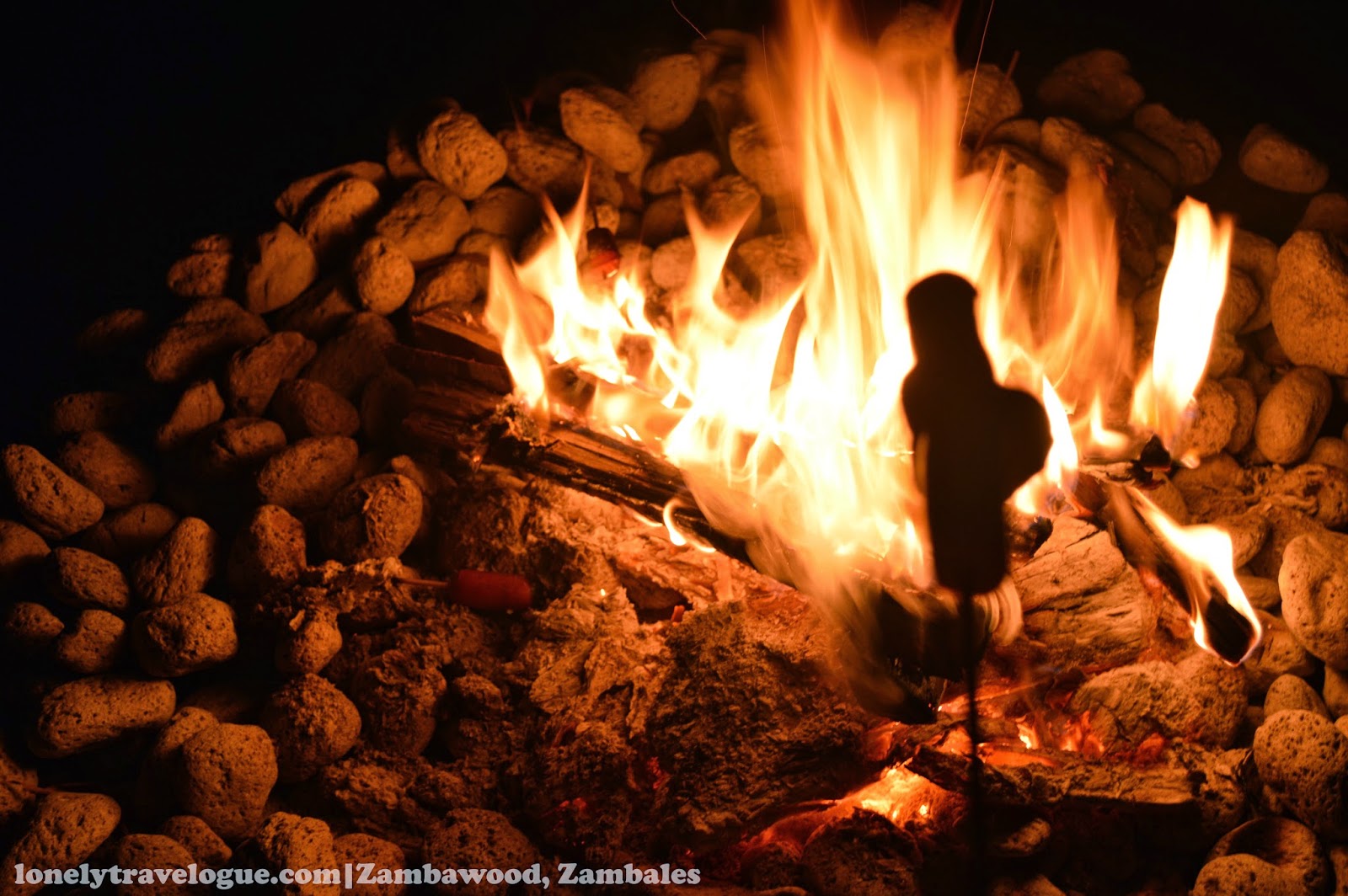 Every travel teaches me something. Every travel makes me better. Every travel instills me something. Every travel moves me further. The journey of Zambawood is more than inspiring – its life-changing. I hate to go but everything has to end except forever. So I will forever esteem my Zambawood experience. Time to wave my hand for goodbyes but hellos will follow whenever I see the all joyous picture of the people I shared the day through life and story. A kiss of goodbye actually does not mean "goodbye" it's "see you soon!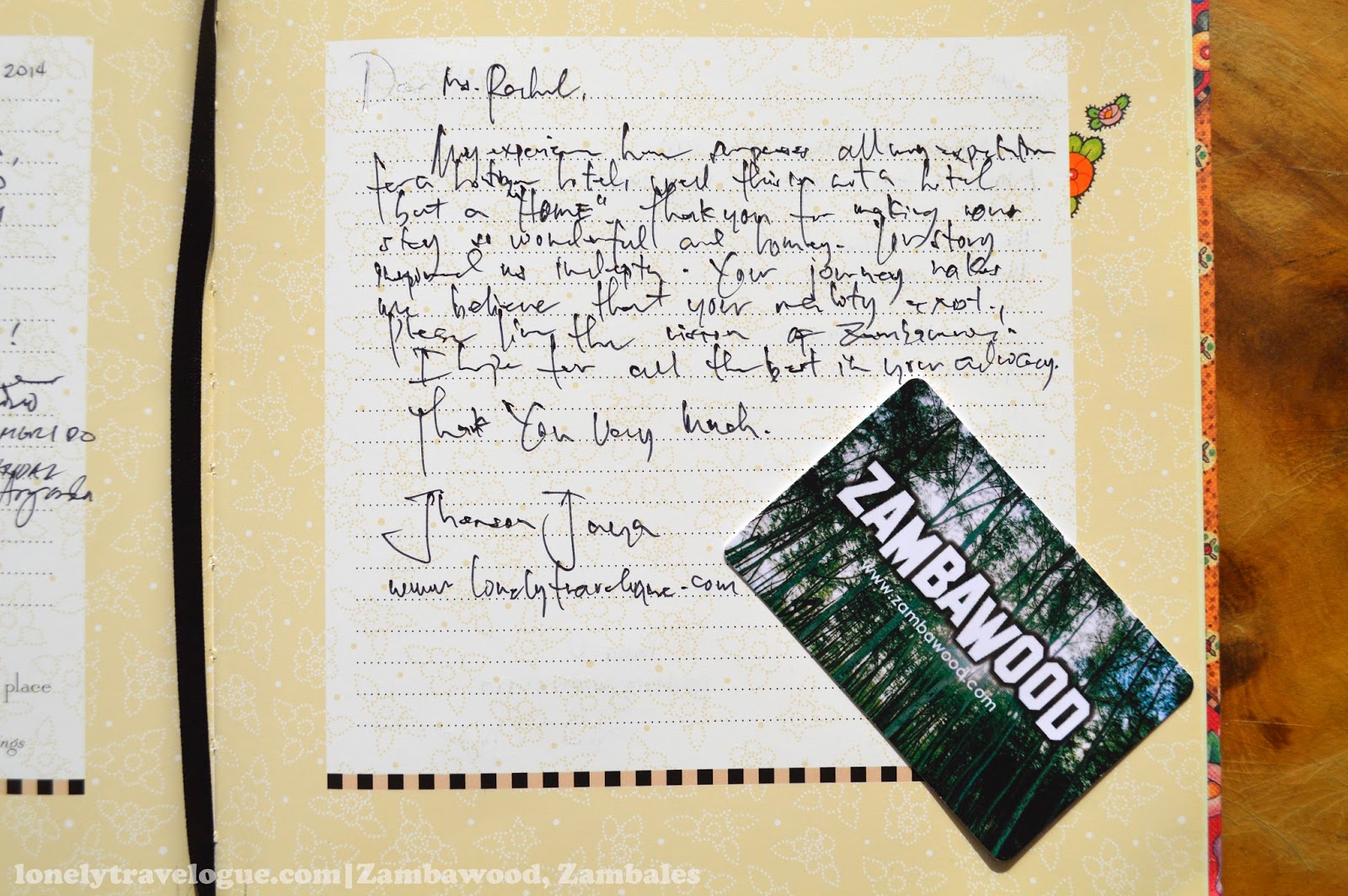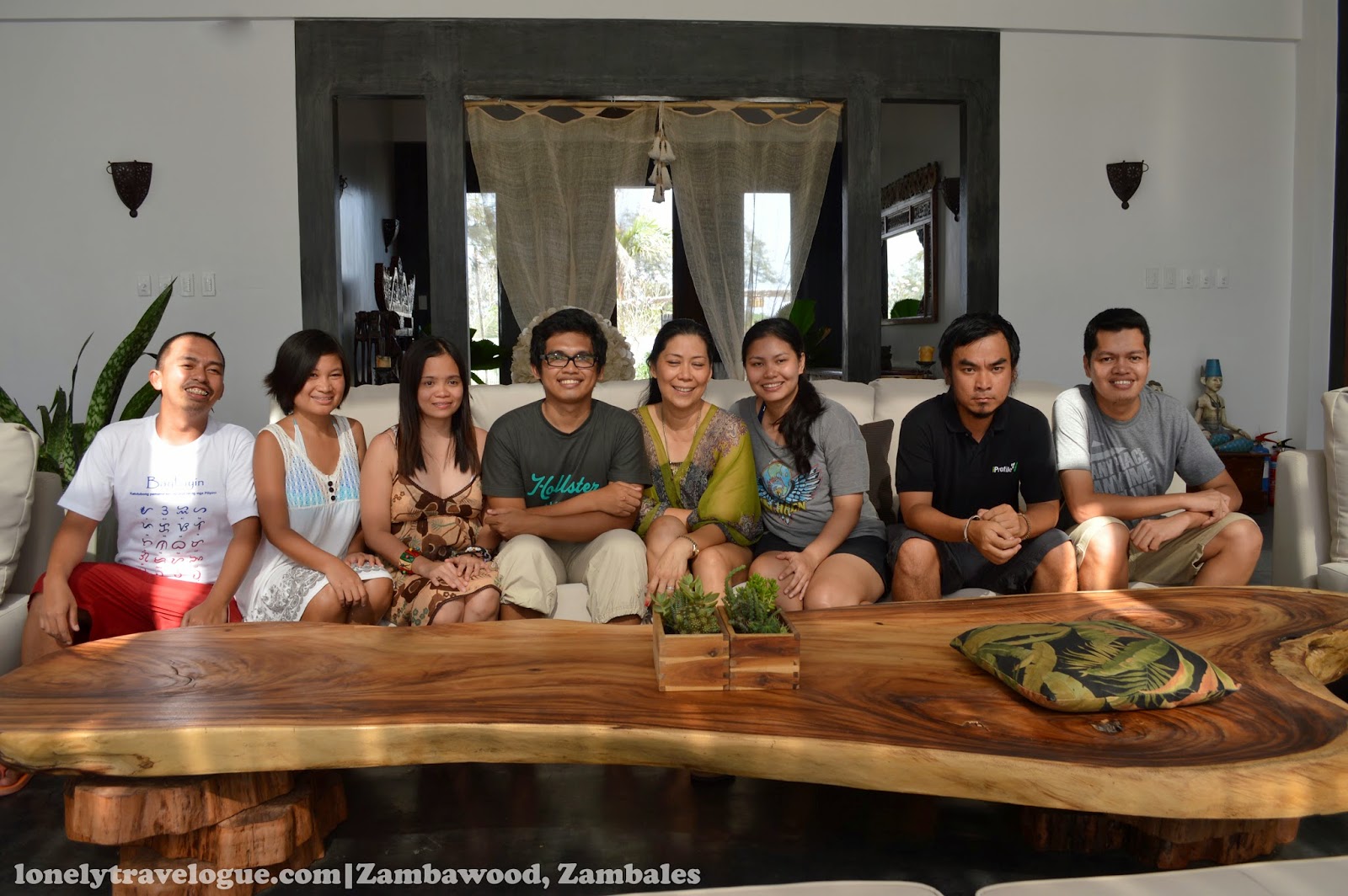 R-L Rem, Claire, Pao, Me, Miss Rachel, Mai, Kuya Marky and Kuya Leon