The year is not yet over. Maybe it's not yet late for me to
enumerate my wish list for this Christmas. This is indeed a good year for me. In terms of traveling, job, gadget, friends,
school… I didn't get everything this year but God has provided so many things
for me this year. Actually its kinda' awkward for me in front of God to ask
again because I am really blessed this year!!! But anyway just for fun I creating
this post. Aside from travel needs and accesories, here are my wishes.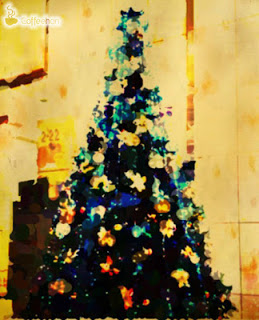 Oh Wait!!! Before giving my wish/prayer list I would like to thank Sir Ephraim of The Adventist Adventurer for tagging me on this…




TRAVEL
First
I pray that all the plans I have for this year would come into reality. Specifically,
I am talking of my TravelPlans =) Ok for you to know I would like to put it here:
Jan – Malayan Peninsula Backpacking (Singapore-Melaka-Kuala Lumpur-Georgetown)
Feb –
Trekking in Mt. Pinatubo
March
– Camping in Anawangin
June
– Boracay on Rainy Days (oh wag na mag comment)
August
– Ilo-ilo to El Nido Beach Bumming
Nov –
Dumaguete to Camiguin Adventure
Second
on the list would be a gadget for my traveling use =) I would
love to have a new camera. A point and shoot with a quality of a DSLR would
do for me. That's a Nikon P7100 hahaha… I don't like to bring heavy cameras on my neck… hehe…
SPIRITUAL
I would
like to experience again the fire that bought me to the Lord. I mean
ministering for almost seven years seems exhausting and routine/al for me.
I pray that I would grow more in the light of Jesus Christ and continue to
minister in His Kingdom.
For
our church – I ask the Lord to give us a "One Thing" to be a better Family
of God. Unity in all circumstances. Love over mistakes. Acceptance despite
failures. The Lord Jesus Christ in the center of all.
FAMILY AND PERSONAL
I
started my graduate studies this year and I hope I would be more diligent
and persevering student this year… hehehe… I also pray that the Lord would
put me on a job that I will love and will sustain me in the Ministry and
Travels (hehe) I need not to say that I just resigned…
Lastly
for my family. I pray for good health for all of them as well as the right
mind to decide on all matters of life. I love to see my mom again on April
as she promise that she will be with us on summer.
So there there are my wish/prayer list… I hope that it would all come into reality =)
To make this more fun, I am tagging six friends whom wishes I would like to know =)
Regin of Regin's Travel
Here are the rules for this tag post:
Kindly use the same title and as well as the first photo that I put here (that blurry picture of a Christmas tree above) in your post.
List 6 things that you want to receive for Christmas.
Tag 6 of your friends to make the same post (no tag backs).
Send me the link so I could check it out too.
Happy Travels =)