There are places that you've been to and that place seems like a magnet to your soul that you keep on coming back. I've got that place in my heart and that is Baguio City. I always hear the pine trees calling me whenever there is a feeling deviated from my normal state – that takes place most of the time. One Saturday morning, without thinking of any work on Monday, with nothing more than the clothes I wear, and nothing to capture the moment but only my smart phone, we hopped in a bus at Victory Station in Cubao and dreamed while my eyes were open looking at the sceneries going up to Baguio. Its going to be a long and butt numbing bus ride but who cares I love long travels. I've got nothing but my expectations and hope for a cool and nice weekend in Baguio.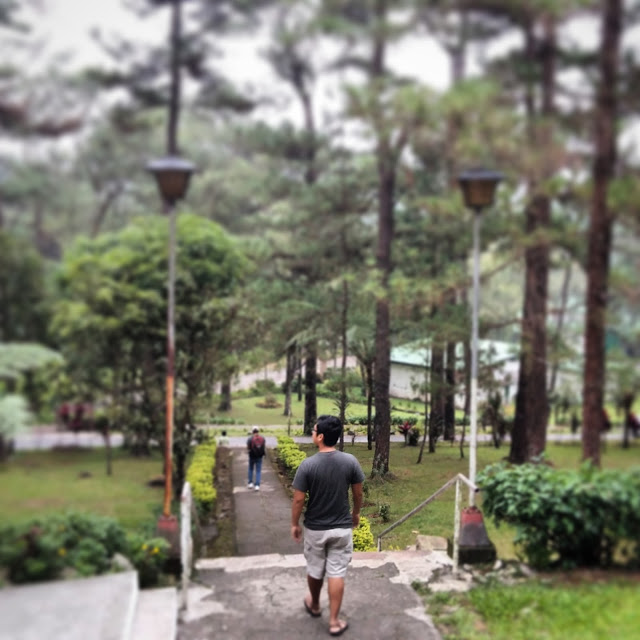 When we arrived in Baguio, we took a cab going to Teacher's Camp – a rather hunted place for the many but a perfect retreat place for dreary being like me. You will sleep in a decades old rooms or dormitories, with lush of pine trees, and sweet hum of the myna in the morning – that's what will you experience in Teacher's Camp. It was my first time to stay in Teacher's Camp and I prefer this place than any overprice old hotels in the noisy Session Road. If you want Baguio stay at Teacher's Camp. We took a nap and decided to see the night in Baguio along Harrison Road – you know what I mean.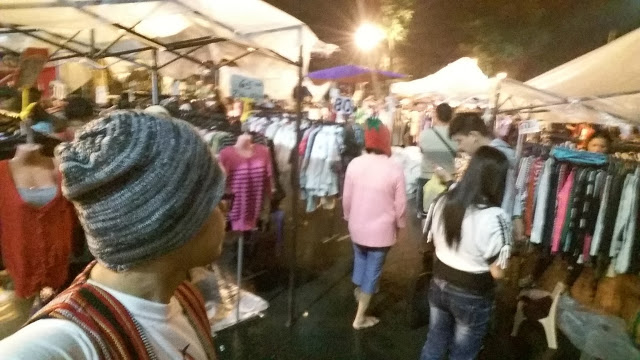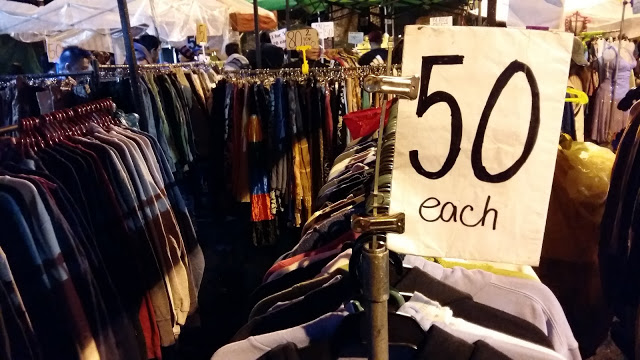 You won't go to Baguio to shop for hand down clothes from Hong Kong, but why not? This seems to be an attraction in Baguio during the weekends nowadays. Jackets, Bags, footwear, jeans, shirts, polo, belts —- everything is sold in the night market. I bought two nice sweater out of impulse for Php25.00 each. Anything more than Php30, I will not buy it. For the purposes of being thrifty at that moment. Aside from the clothes and related stuff, stalls of food items are also present. Your tummy can also do shopping of food – aka food trip. The next day all I wanted was a cup of "taho" strawberry flavor of course.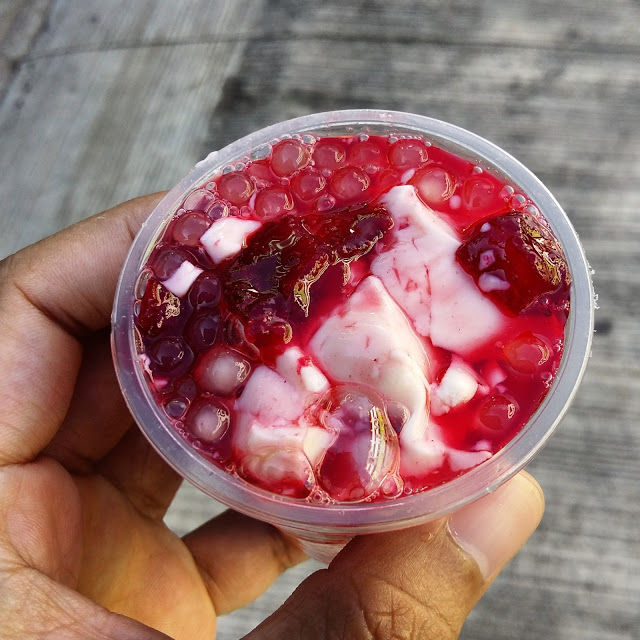 We spend some time in Mines View Park for where you suppose to see the mountain ranges of Benguet if there is no fog covering the vista. We sat for a while and contemplated the changes in that once pristine park. I remember a picture of mine riding a horse with cow boy hat. That picture was taken in the 90′ when Mines View Park is not yet dominated by a lot of souvenir shops that looks like a flee market, when there were no big dogs that are overly domesticated by man's unlimited need of money, when Mines View is just like a park, that picture was the faded glory of the Mines View Park. I bought a piece of buttered corn sprinkled with salt for our long walk to The Mansion. But not reaching the half way to the Mansion we saw a jeep and instinctively we hopped in it.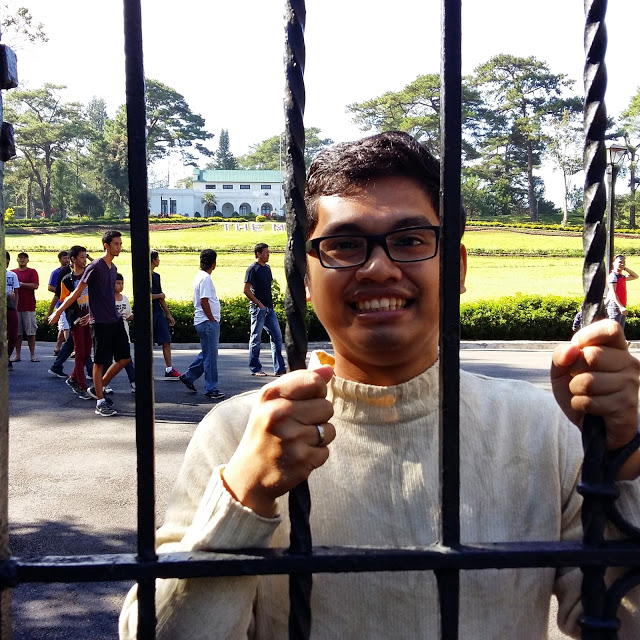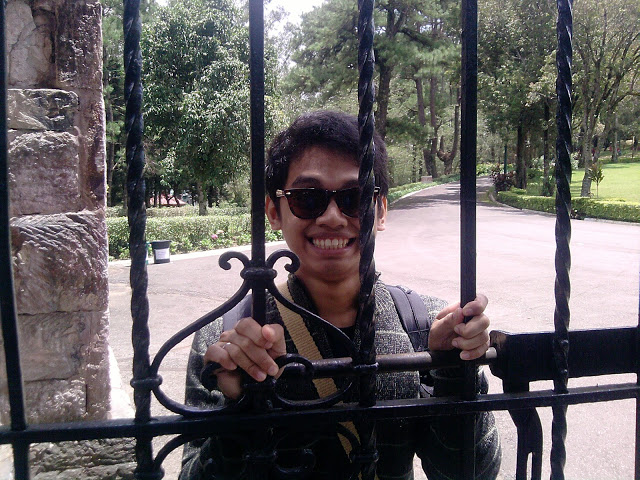 The Mansion 2009 We walk through Wright Park along with other tourist strolling and some, I presume, residents of Baguio jogging beside the man-made lagoon. On its sides are manicured plants and flowers that can only be seen in cold places like Baguio. It was refreshing to see a lot of blooming fresh flowers in the park. It makes me want to be there just to smell the aroma of the flowers, the leaves and the trees.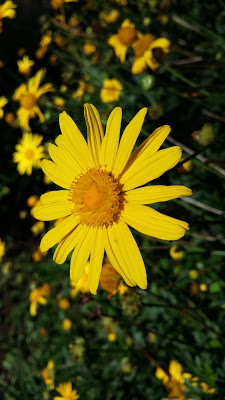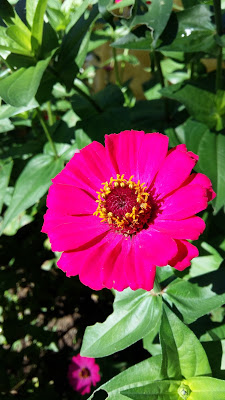 We took a taxi to the public market in preparation for lunch but it turned out a window shopping for souvenirs and pasalubong back home. Walking in the market where organized stalls owners constantly singing their goods to the tourist strolling. I observed two things in the market, first everything is over price – same goods sold at Teachers Camp are much cheaper; and initial prices will depend on your face value – they know that you are not from Baguio ergo prices are souring like a bird. I am not into too much haggling, but I guess you can discern the real value of a good.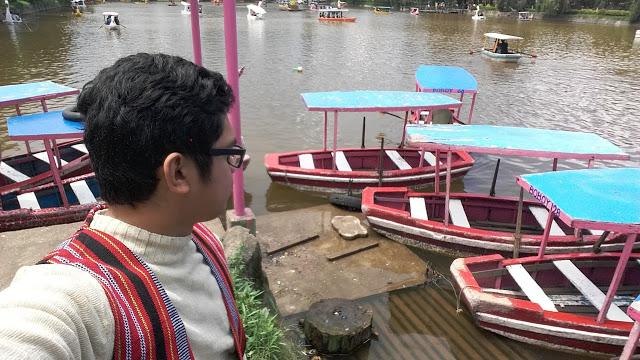 I bought a vest with Igorot design for Php200.00 (original price was Php250.00). The intricate design, was similar to the "bahag" I used for our field demnstration when I was in Grade 2. Back then, I do not like the these kind of clothing. But as I travel in the Philippines and in Southeast Asia, I came to love our identity. Upon digging in our rich heritage and culture, I found out that our diversed culture is beautiful and unique.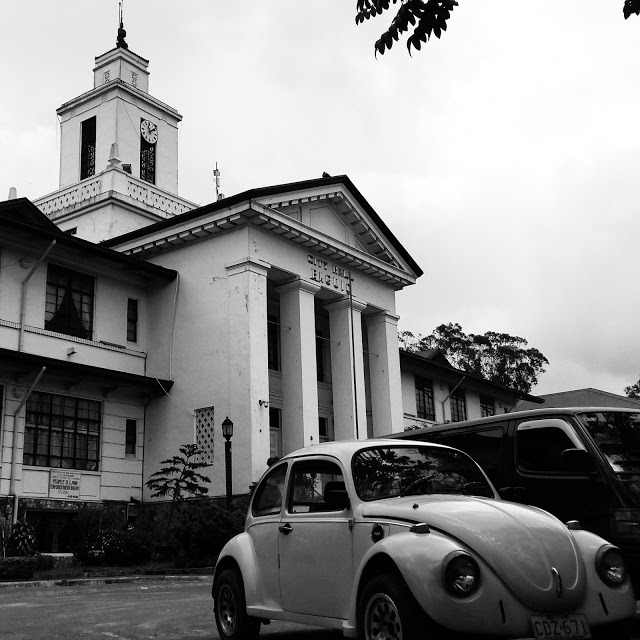 Proudly wearing my Igorot vest, we walked to Burnham Park just to see the park. We've been there a many times in the last few years but we just want a glimpse of it and probably observe the people enjoying the park. After some time of staying there my two companion wanted to go back to Teachers Camp and enjoy the cold weather of Baguio on their bed. Me on the other hand went further to the City Hall. The Baguio City Hall is another symbol of cultural identity of the city. It is a protected area and was declared a national cultural treasure. I entered the City Hall and read its financial reports posted in the bulletin. I found out that Baguio City has an Internal Revenue Allotment of a little more than Php100 Million, just enough to feed the family of the civil servants of Baguio City. I went up furher for my real agenda. I wanted to reach the clock tower and from there take an aerial view of the city or Burnham Park atleast. I reached the bell tower but I cannot open the steel gate… tsk… better luck next time. After my sojourn in downtown Baguio I went to Casa Vallejo to watch an old film based from Nick Joaquin's 1950's play entitle A Portrait of the Artist as Filipino. While waiting for the fillm, I swam in the rare titles of books in Mt. Cloud Bookstore and bought a collection of contemporary short stories.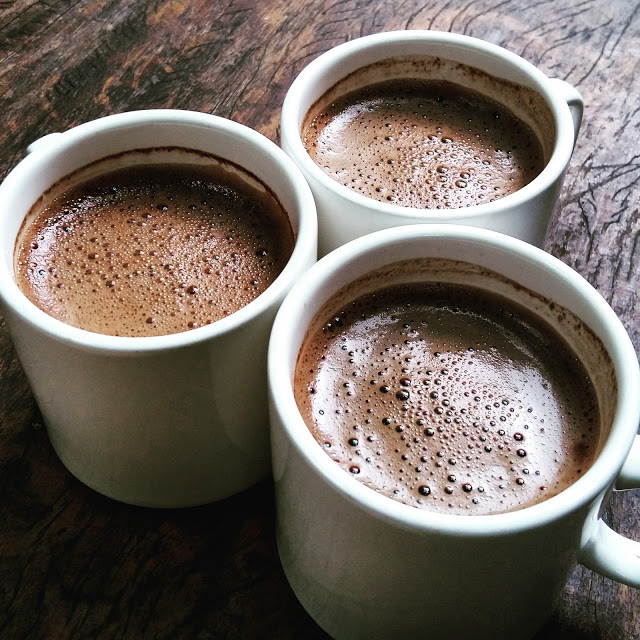 Bored and sleepy I left the small movie house in Casa Vallejo with the movie almost finished. I was walking down on the side of Court of Appeals resthouse when I bumped in my two companion heading towards where I came from. I told them "lets have a hot chocolate" We took the taxi and headed to Chocolate de Batirol inside Camp John Hay.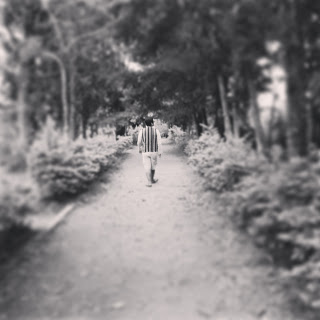 The next morning I wanted to walked around Teacher's Camp before going back to Manila. Saying goodbye to the pinestrees, the birds and the air is never sad. The way of saying thank you to nature for making your spontaneous trip a memorable and inspiring one.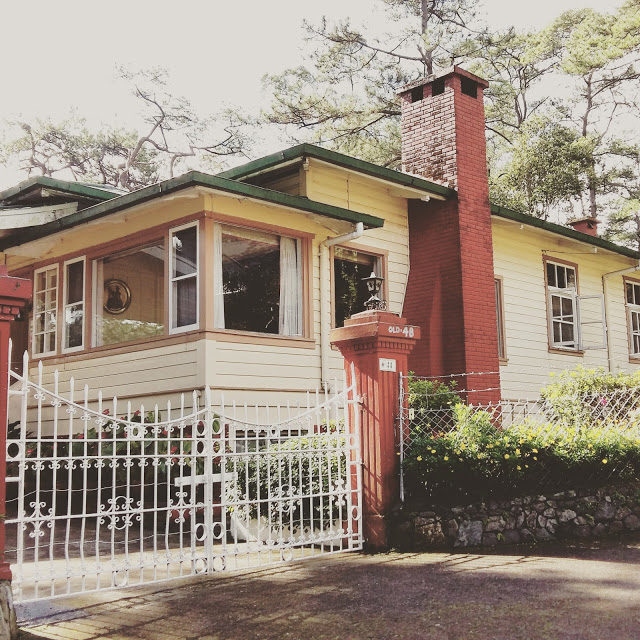 I was amazed by the houses (rest house) inside Camp John Hay. There is a Pink Mansion in Poblete Drive that I tried to knock to see if I can enter and see its detailed architecture. I wanted to enter the unlocked gate but I pulled back and continued walking towards other houses in that area.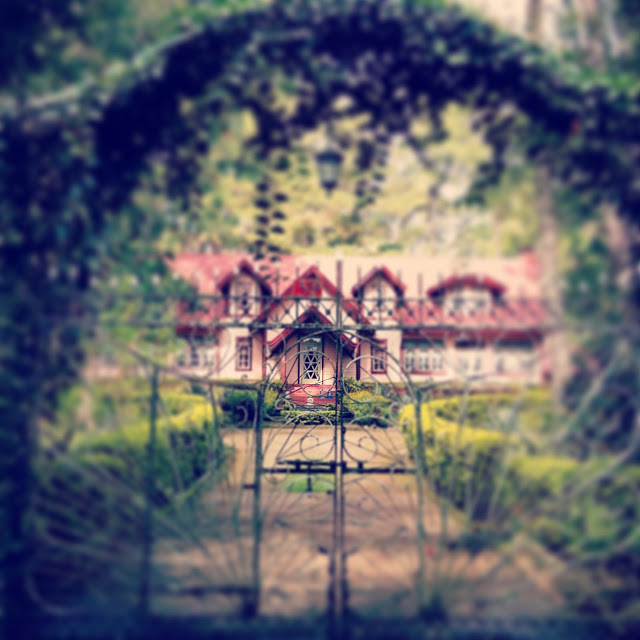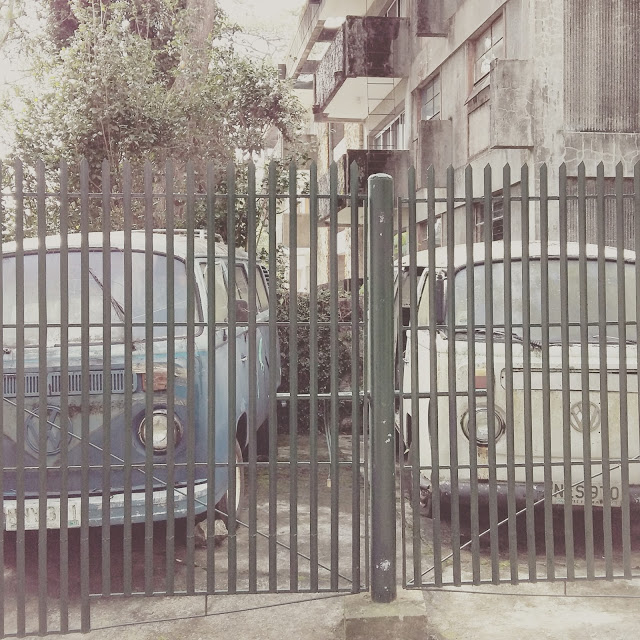 Ending my weekend in Baguio lying under the pine trees looking at the sky was magical. Marvelous decade old trees are the treasures of Baguio City. Apart from Sesjsion Road's restaurants, souvenirs of the public market, strawberries of La Trinidad, overlooking sight in the Mines View Park and the cold weather of the city, Baguio will always be Baguio because of the pine trees all over the city.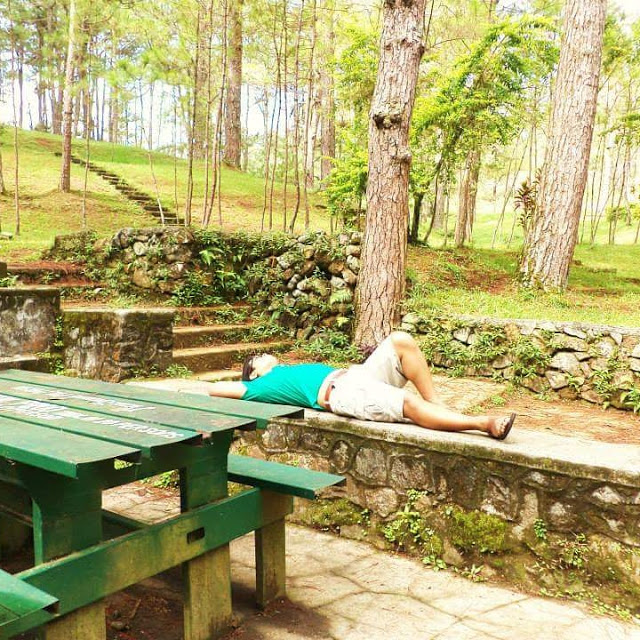 This is not my last blog post about Baguio because I'll keep on coming back to the city that I love. If there is a chance to relocate and build my own family in Baguio, I would gladly abide to my fate's path. Only the Lord knows. For now let me show my love for Baguio because Baguio will always be Baguio.
Note: All photos were previously posted on my Instagram and Facebook AccountTeacher's Camp Contact Information: Tel – 074 -4423517; FAX – 074 – 4424417; Email – teacherscamp_bgo@yahoo.com.ph