They say that one of the best thing to do during rainy season is to stay and enjoy in a hotel a.k.a. staycation. I thought of it as a luxury before until I realized that there are a lot of hotels that offers a great deal for us to experience a staycation in the city. Microtel by Wyndham UP-Technohub not just offers the comfort of proximity to my place, it also offers superb amenities not to mention the places you can quickly visit during your stay.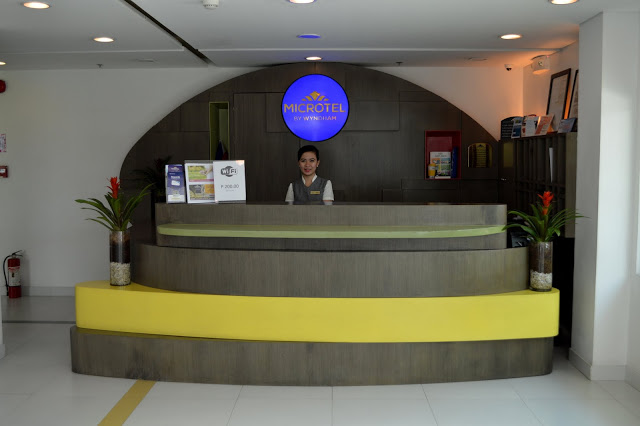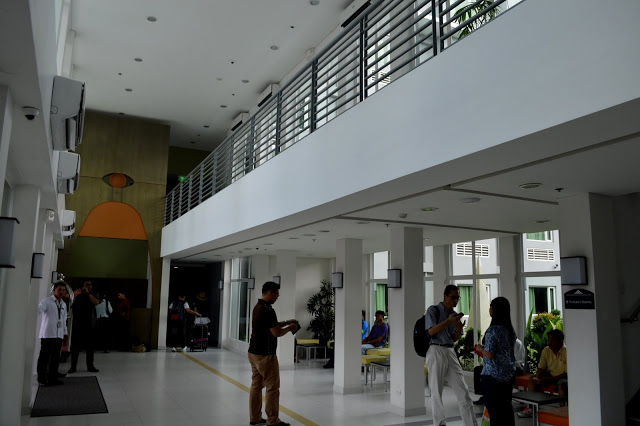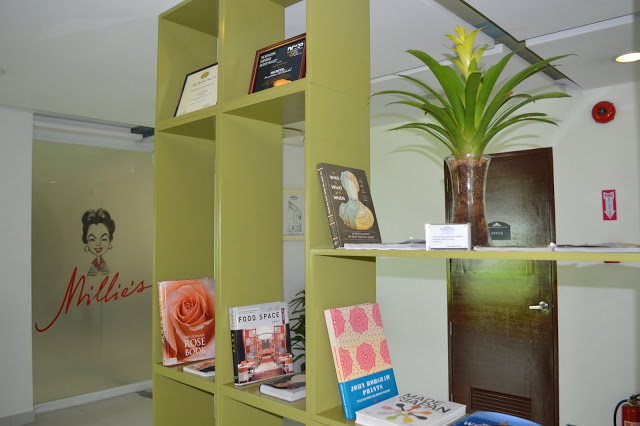 Mr. Ace Infante, the General Manager of Microtel by Wyndham UP-Technohub welcomed me in the modern designed lobby of the hotel. I immediately observed that Sir Ace together with all the staff of the hotel displays a dignified look and extends a generous and hospitable spirits towards the guest. The ambiance in Microtel by Wyndham UP-Technohub's lobby is very bright brought by the natural lights coming from an all glass wall and window. It is like you are in the park because at the lobby, you will see an open area that has manicured space of plants and grass where you kids can play. That area for me serves as an oasis in the hotel.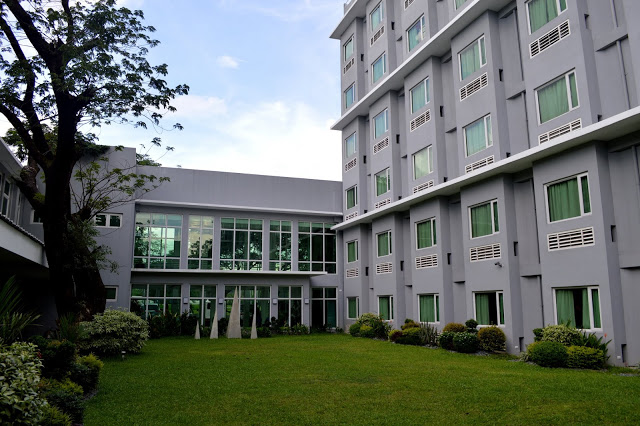 Before I was ushered to my room, the alarm for the Metro Manila Quake Drill of the MMDA ringed. Although guest were not required to participate in the drill, I was asked by Sir Ace to join. It was good to see that even private organization or establishment was seriously participating in the drill.
After the drill I was ushered by Sir Ace to my standard room. Microtel by Wyndham UP-Technohub offers two types of room – Standard and Suite . A standard room consists of two Queen Size Bed which is chiropractor approved mattress, WiFi*, TV with cable channels, IDD and NDD Phone, safety deposit box and full-sized bathroom with hot and cold shower. *Additional payment for premium Wifi in all rooms but the hotels offers free wifi in the lobby and restaurant.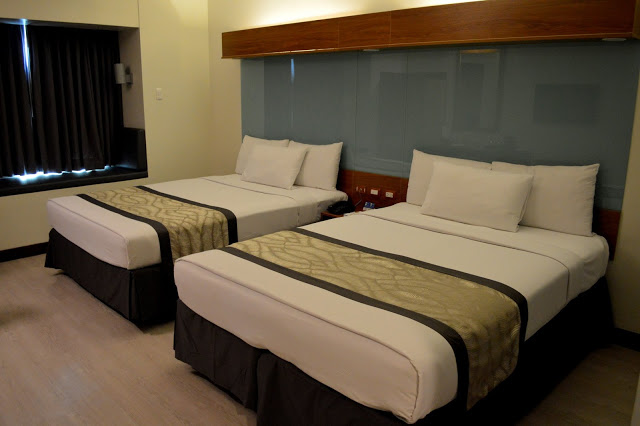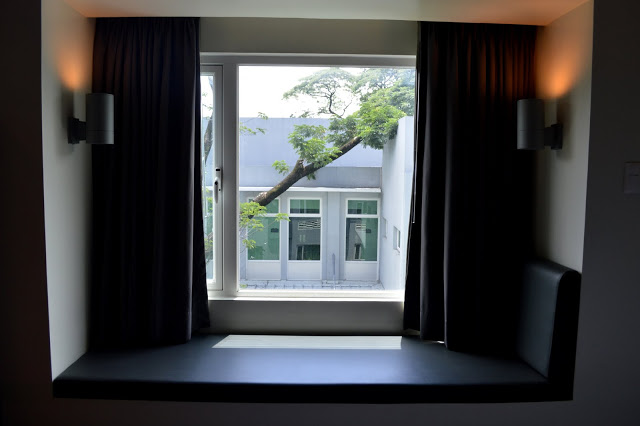 Our room was very simple but with profound intricacies. It has an elegant interiors that suites eveybody's taste of a hotel. I like it's big window that can naturally light the whole room during the day. Come the night I could see the starts from above and like-stars lighting's below and on my vista.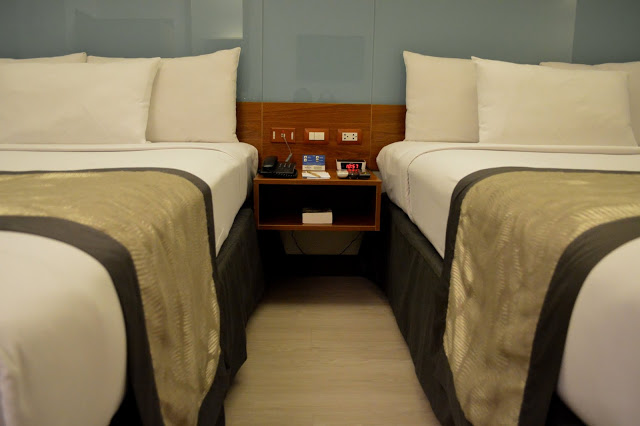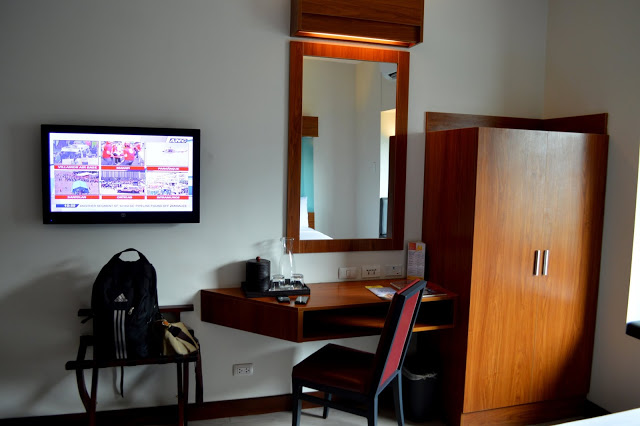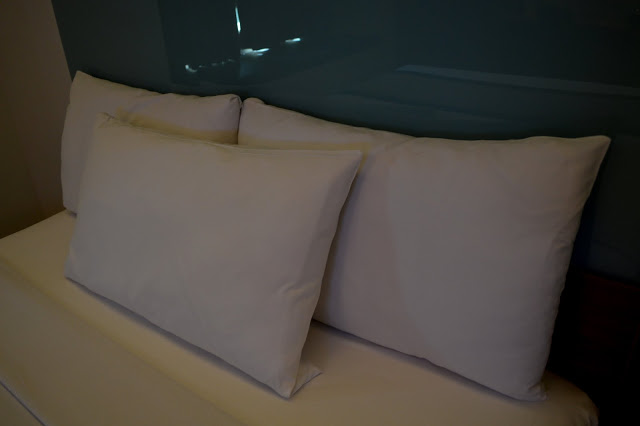 Everything looks elegant in white. Apart from having the ambiance of cleanliness and the feel of purity, white and the soft linen adds comfort to our stay. On our second day actually, we decided to enjoy our bed and just watch TV to relax and feel the moment. We just went out when we felt hungry.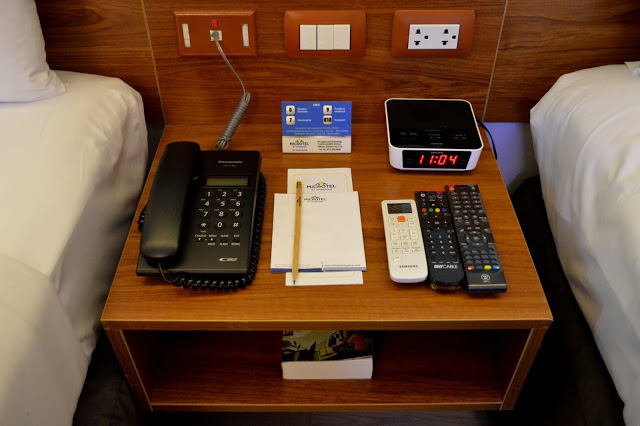 Every thing that you need is in Microtel by Wyndham UP-Technohub or if its not there, their courteous font desk officer will gladly assists you.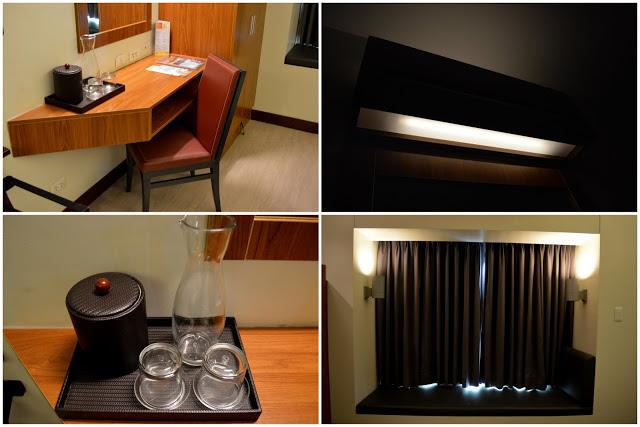 Microtel by Wyndham UP-Technohub has a standard bathroom that has all the things that you need. From the towels to the working hot and cold shower, its all fine and good.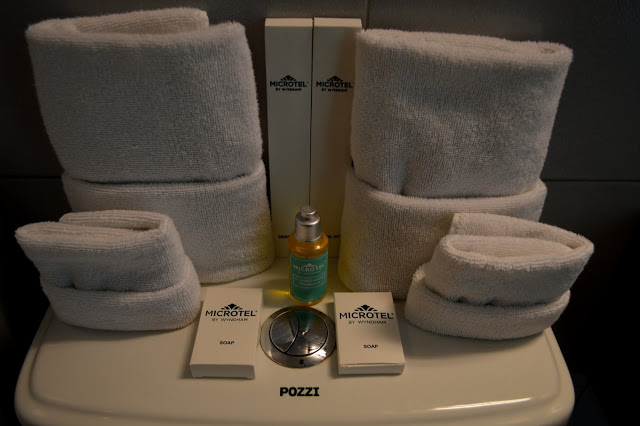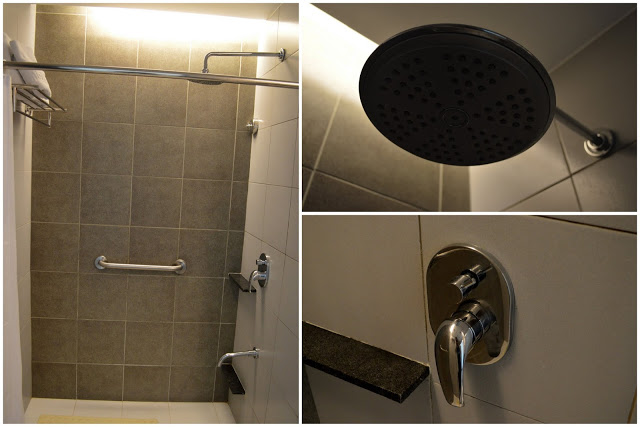 On its roof deck is a pool where guest can relax and bath under the heat of the sun or under the million starts. The roof deck is also a great spot to see the skyline of Quezon City. You can see the University of the Philippines and the Quezon City Memorial Circle from above.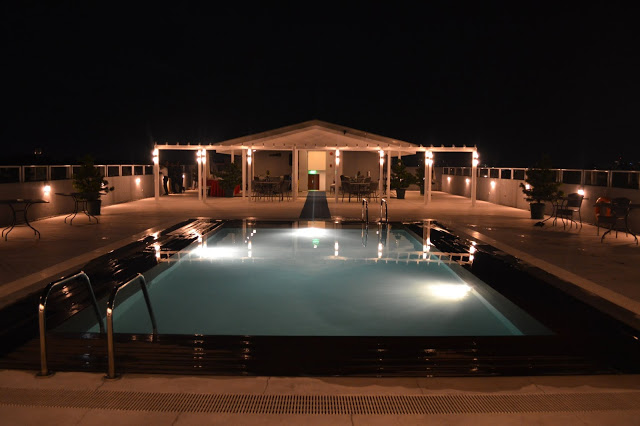 Weather folks who wants to enjoy the city in a hotel, a business executive that needs a space or even the academe that will defend a paper in the nearby universities will have a great value for money in this hotel. It offers not only a stay but an experience brought by its professional staff and a suiting ambiance. Recommended Things To Do: While you are on your staycation you might wanna have some walk or jog under the trees of the University of the Philippines campus or visit the museums in the Quezon City Memorial Circle. After that you might wanna have some snack at Maginhawa Food Strip.