From childhood memories to vivid generosity of nature, I have come to Hapag Vucentico's to savor not only of good food but of memories of laughter and amazement of Filipino celebration of interior. Best with the antique and nostalgic pieces, Hapag Vicentico's provides an authentic dining experience not only of good food but also of soothing ambiance to its clientele.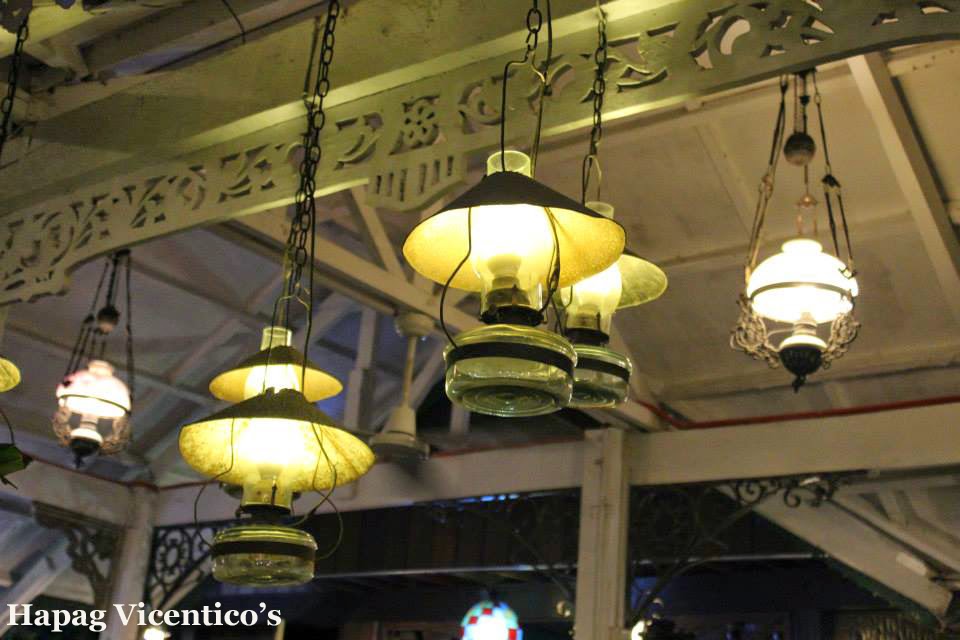 Its like a stars floating under the ceiling.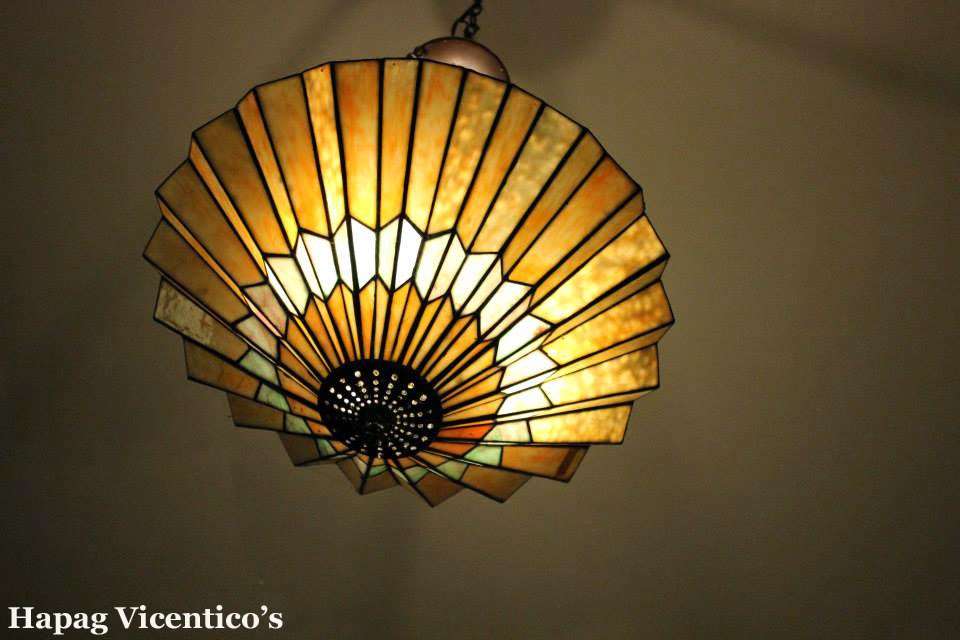 I heard so much of Hapag Vicentico's in Cabanatuan Nueva Ecija, from a famous TV shows to famous bloggers down to the curious wanderer. But words and pictures cannot justify what this family restaurant has to offer.One has to pay a visit to justify even what will I say here.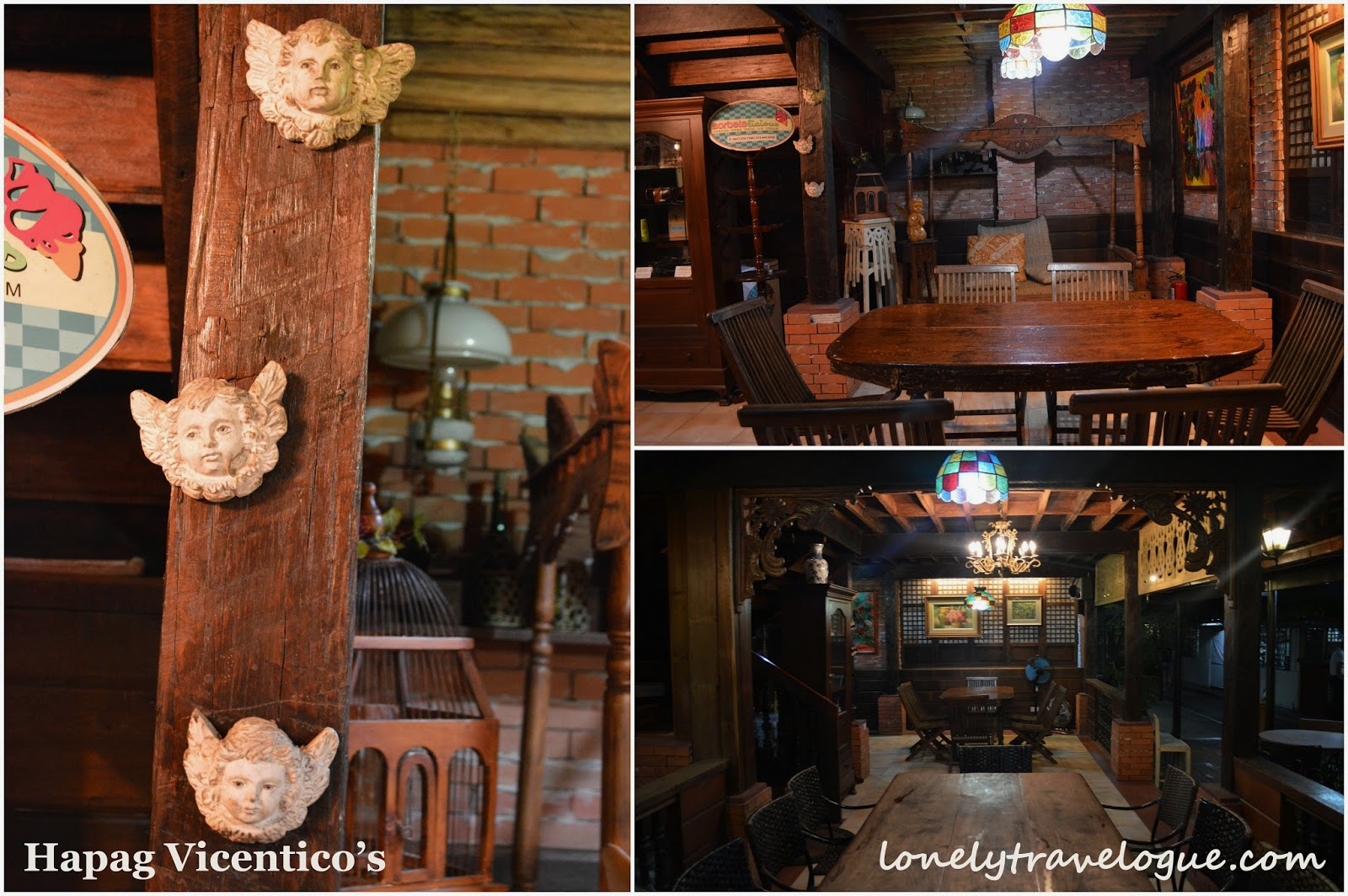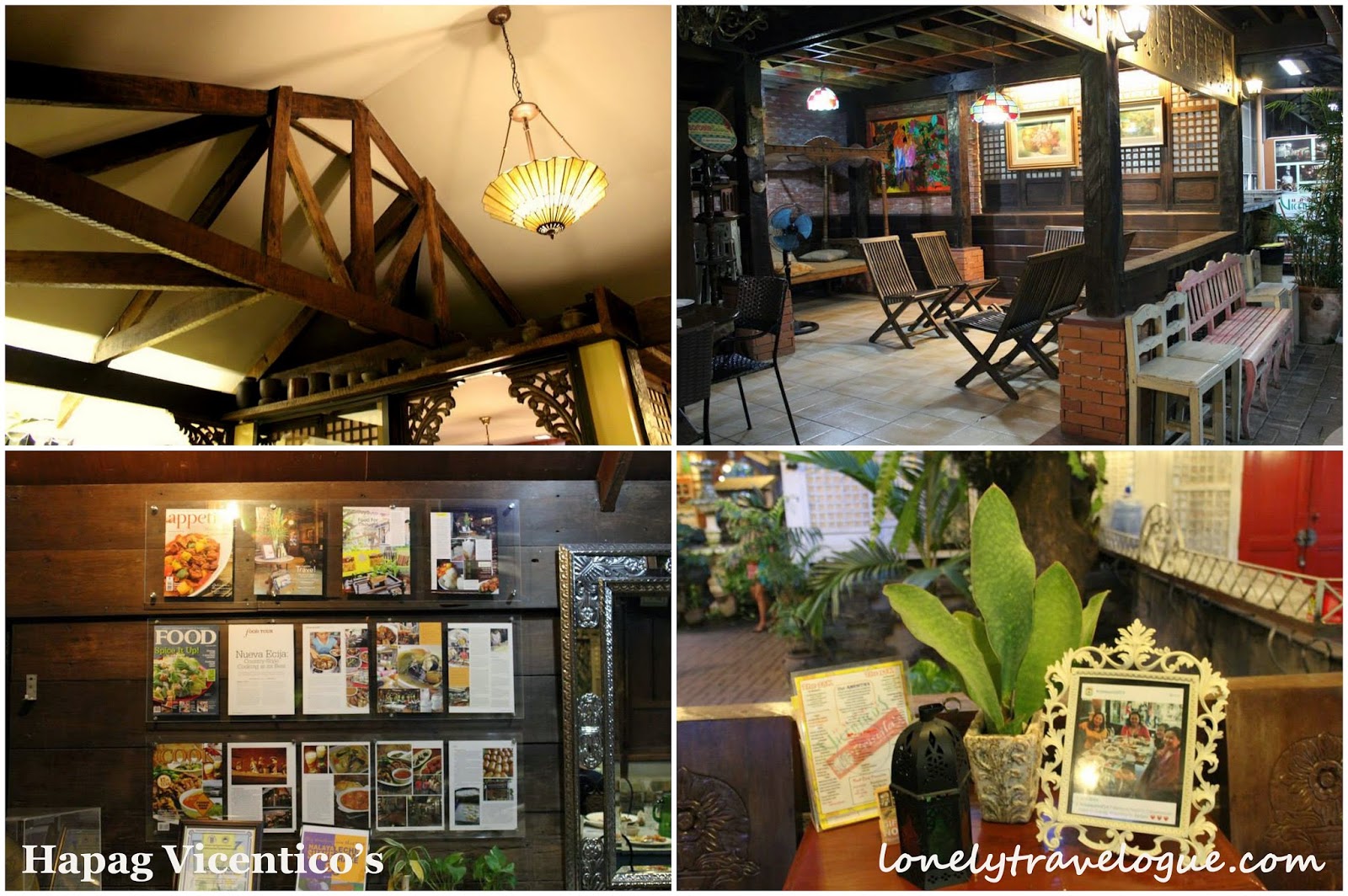 As what Hapag Vicentico's website said, bit by bit, piece by piece, each and every detail of VICENTICO's was put into perfection. Truly every spot is worth a half mega bite in our DSLR, digicam or smart phone. Like it what claims, the restaurant is like a home of a great family that collected items from a simple but elegant picture frame to an everyday use lamp. Every piece is magic. You won't get bored while waiting for your food because of the pieces that you will see. Every spot is worth a pose.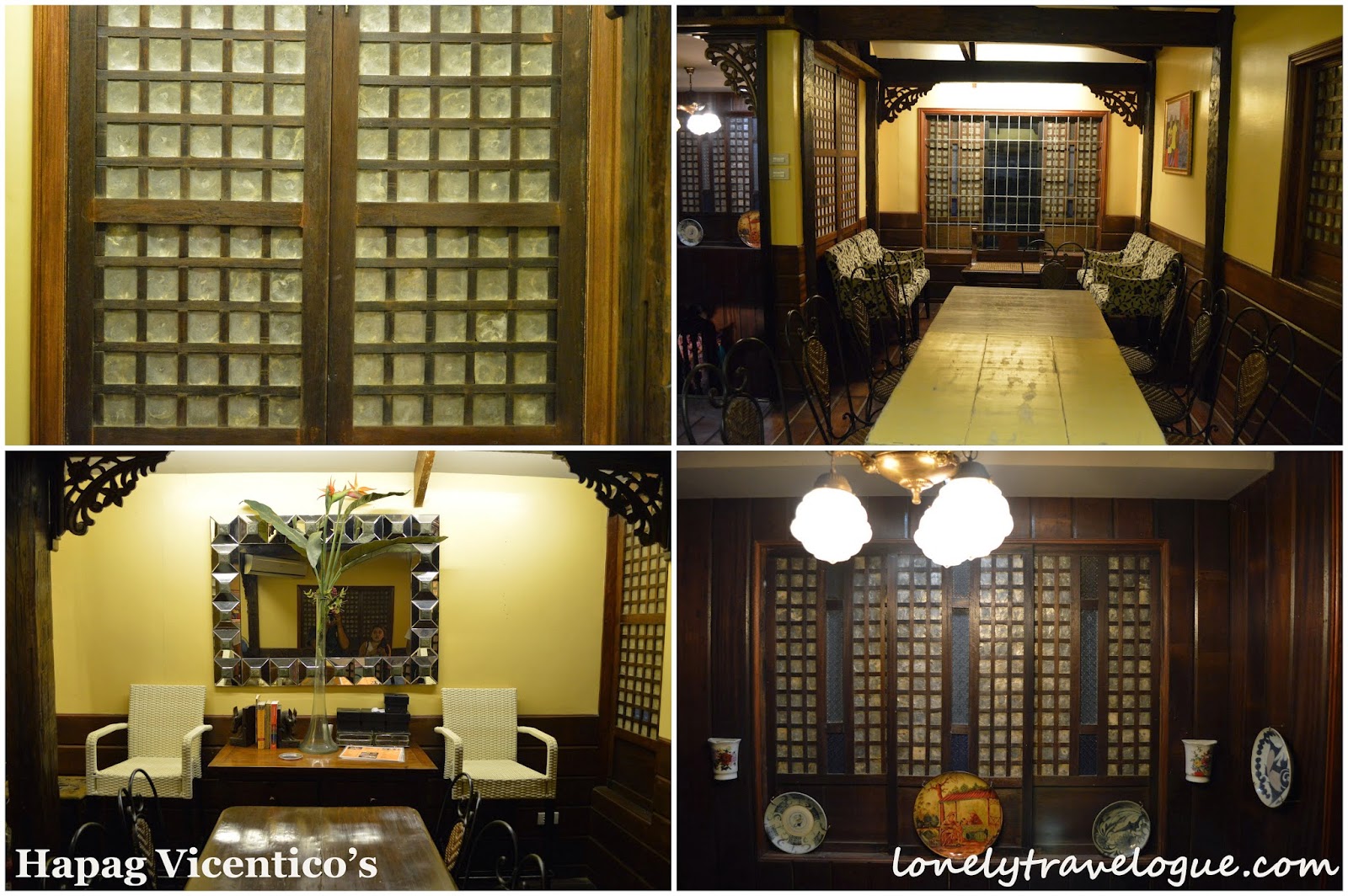 For me, its not just the food that matter. A restaurant is made primarily to satisfy our tummy. But as time goes by, and as the pop culture will dictate the overall experience the restaurant offers do matters. The service, ambiance, affordability and food quality are the factors for longevity and building relationship for a restaurant. I must say, Hapag Vicentico's in Cabanatuan City posses all these.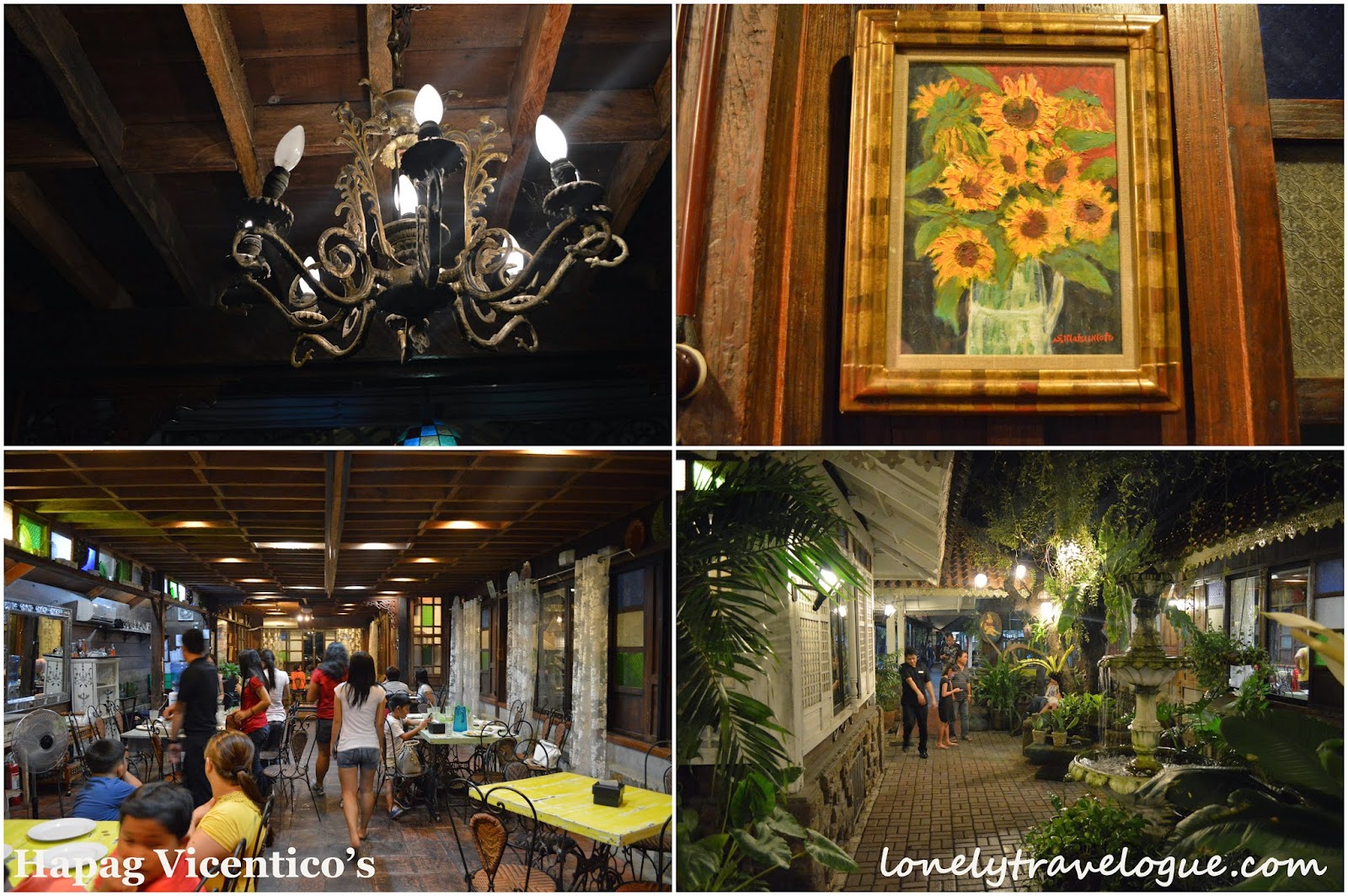 The food is a truly Filipino dish with a twist in its name but basically those are the most favorite. For instance sinigang is a common dishin every household. We ordered Sinigang Na Hipon that is just enough in taste. Vegetables are crunchy and the shrimp is fresh.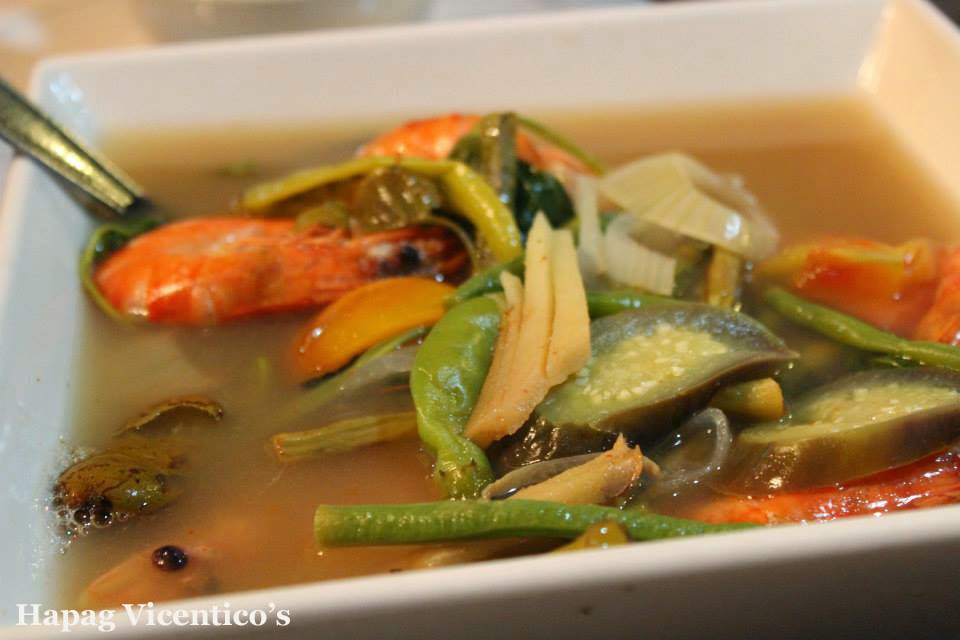 Sinigang na Hipon Php265.00 We were puzzled because we thought Gising-Gisng is baguio beans cooked in coconut milk seasoned with chili. We were wrong because what we got is mixed vegetable with squid. Nevertheless the taste was good with its savory sauce and crunchy vegetable.
Gising-Gising Php140.00 Because Claire is a vegetarian, we had to order another special dish of Hapag Vicentico's. Actually Gising-Gisng was for her but she prefer another dish. Bangus belly was superb! With enough sour taste and powerful garlicky taste, it is a perfect combination with the Sinigang na Hipon. The texture is also perfect that it maintained its crispiness.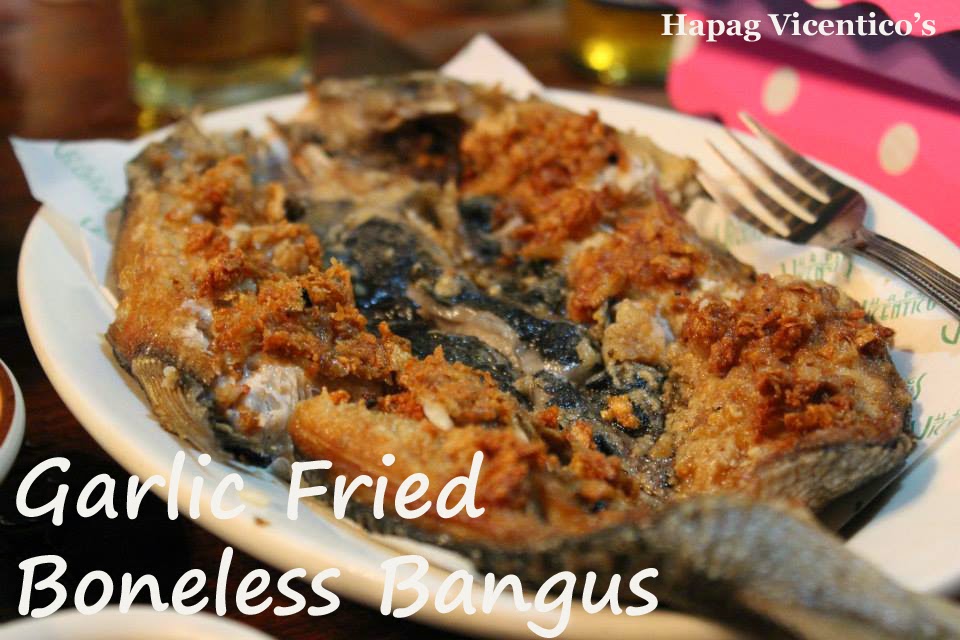 Garlic Fried Boneless Bangus, 500grams Php215.00 My girlfriend, Miss Lingayen, introduced me to the world of sisig. Not that its my first time to eat the Pampanga's crown jewel, her addiction in sisig made it my favorite too! Too much variation nowadays of sisig that you wouldn't know what is the real and authentic sisig. I wont argue today. What I will say is that this is one of the best ever sizzling sisig I have tasted so far. The mayonnaise perfectly blended the chili and the crispy pork. Oh I love it!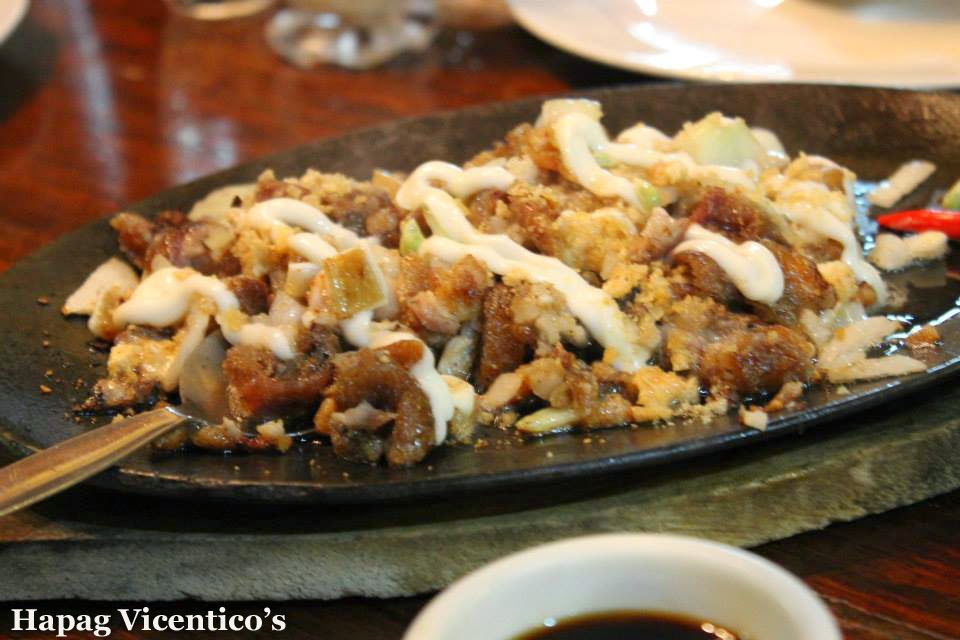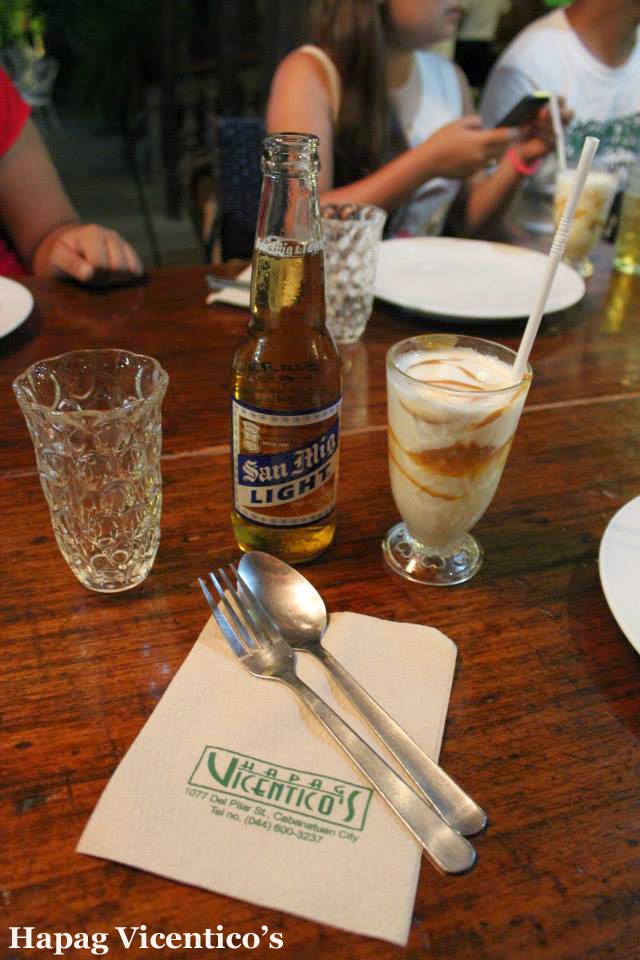 San Mig Light Php70.00, Buko Caramel Php80.00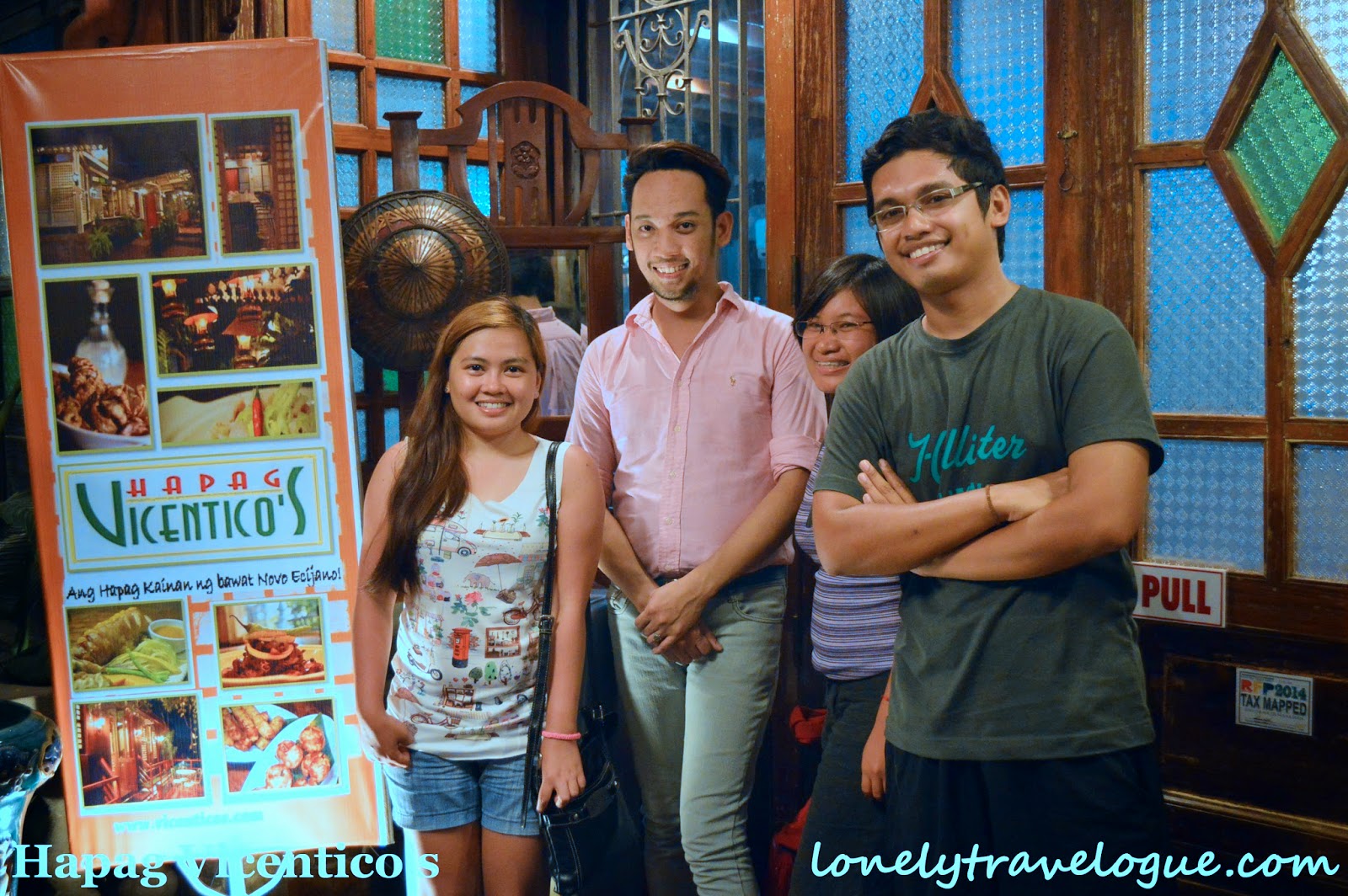 Gelai of www.gelaikuting.net, Lordy of Hapag Vicentico's, Claire of www.iamtravelinglight.com and your truly 😉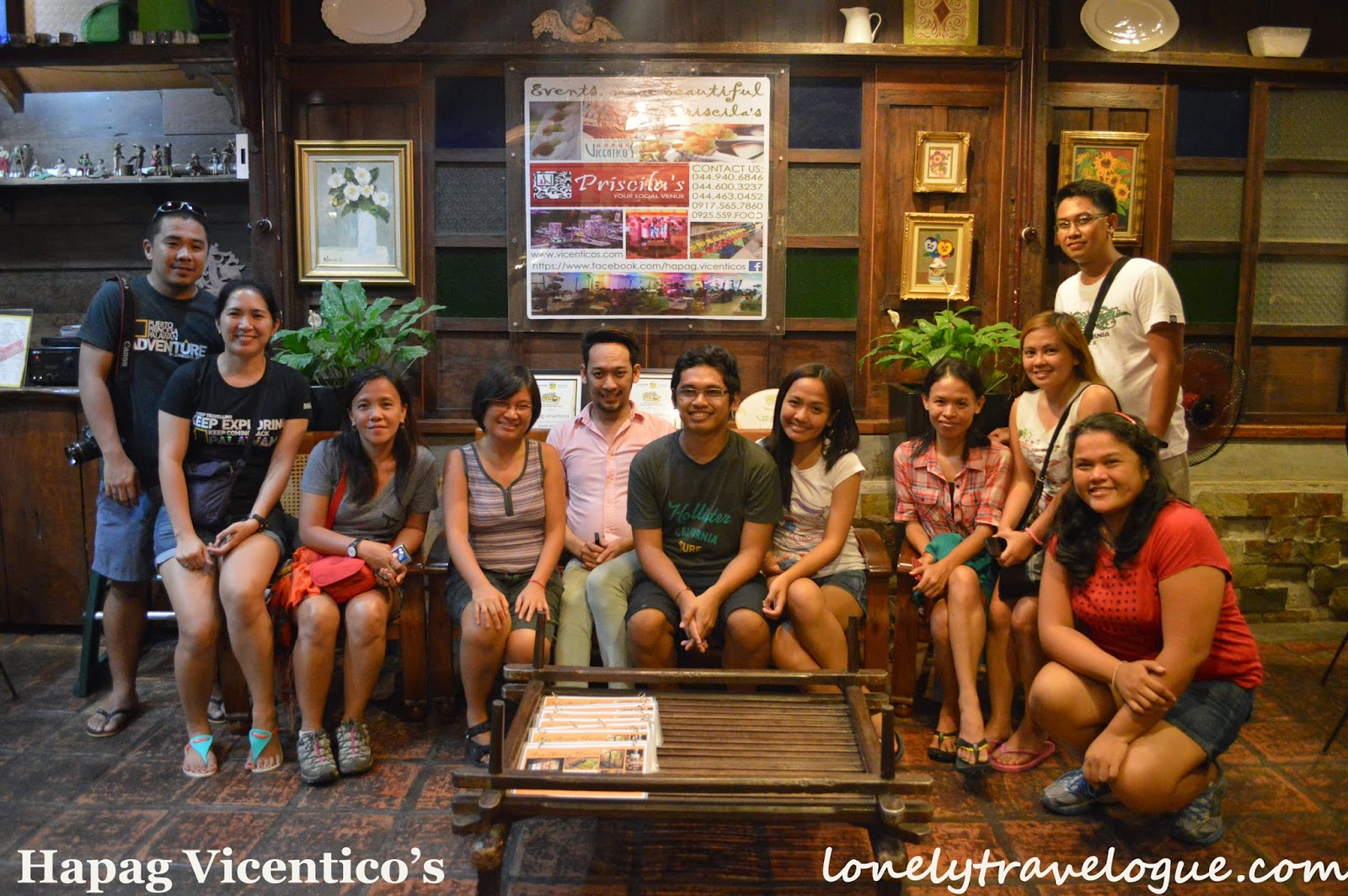 Wanderers and Travelers Recommendly, each serving is good for two. Also do not eat in Hapag Vicentico's alone – no body will take a picture of you! Have a great dining experience!!! The Menu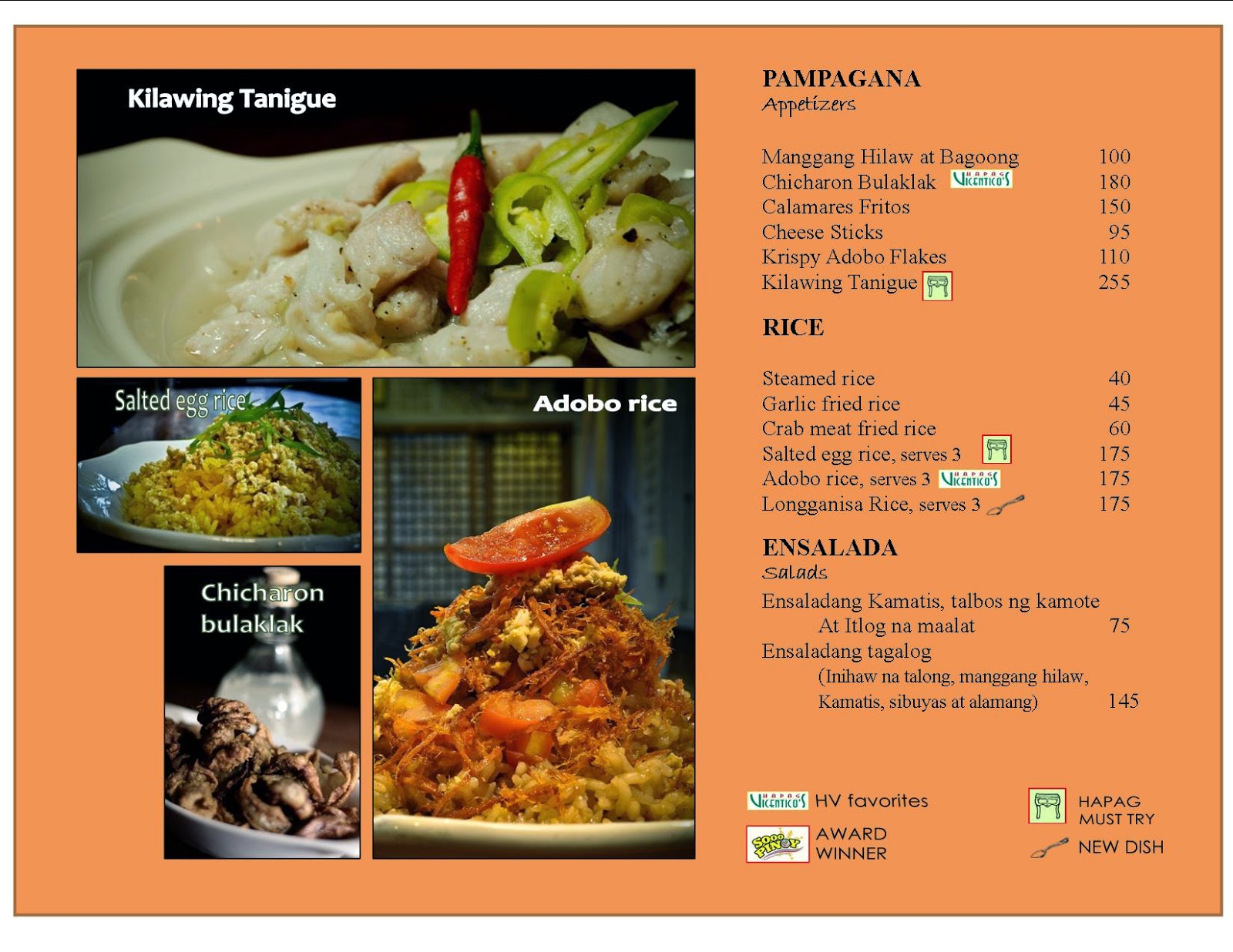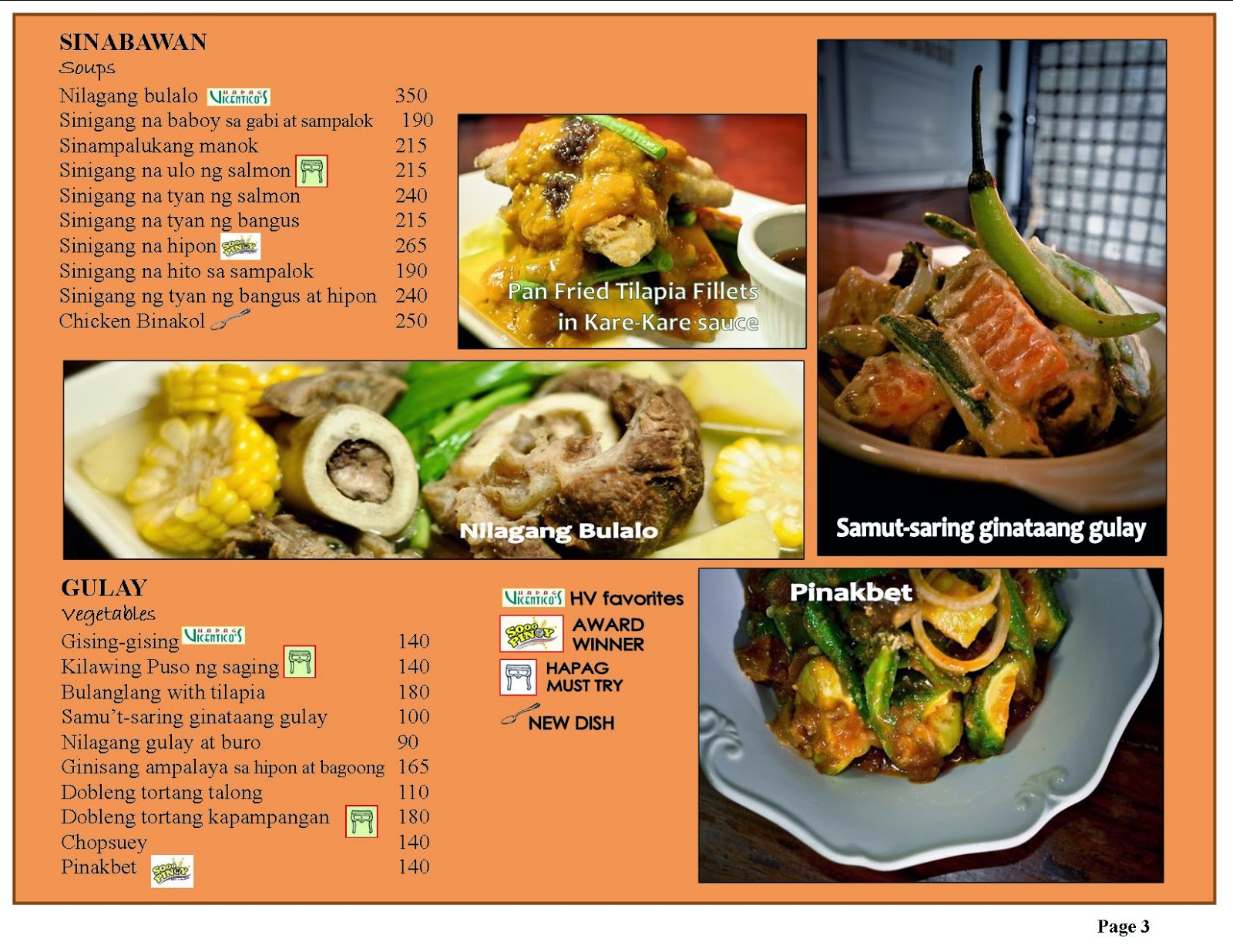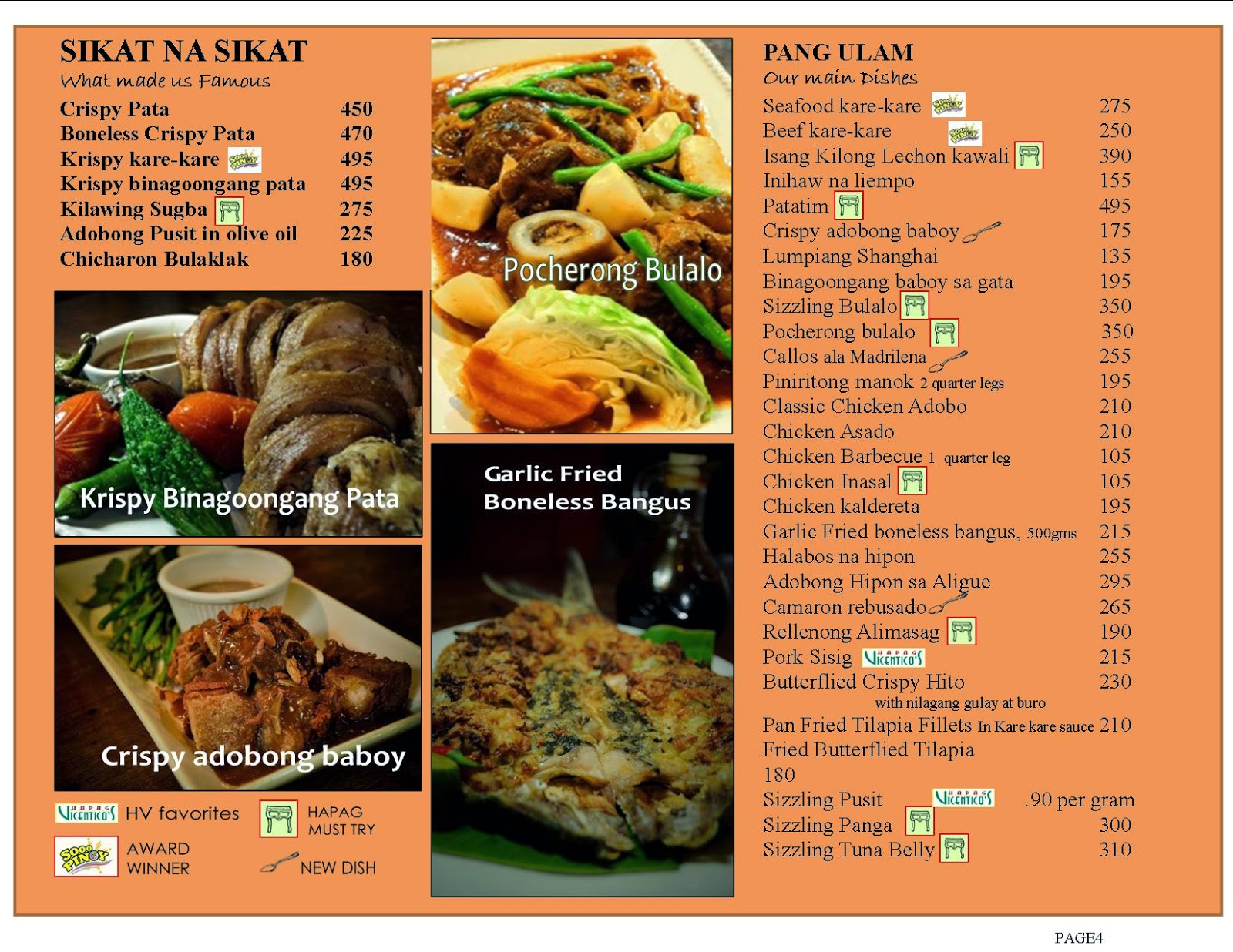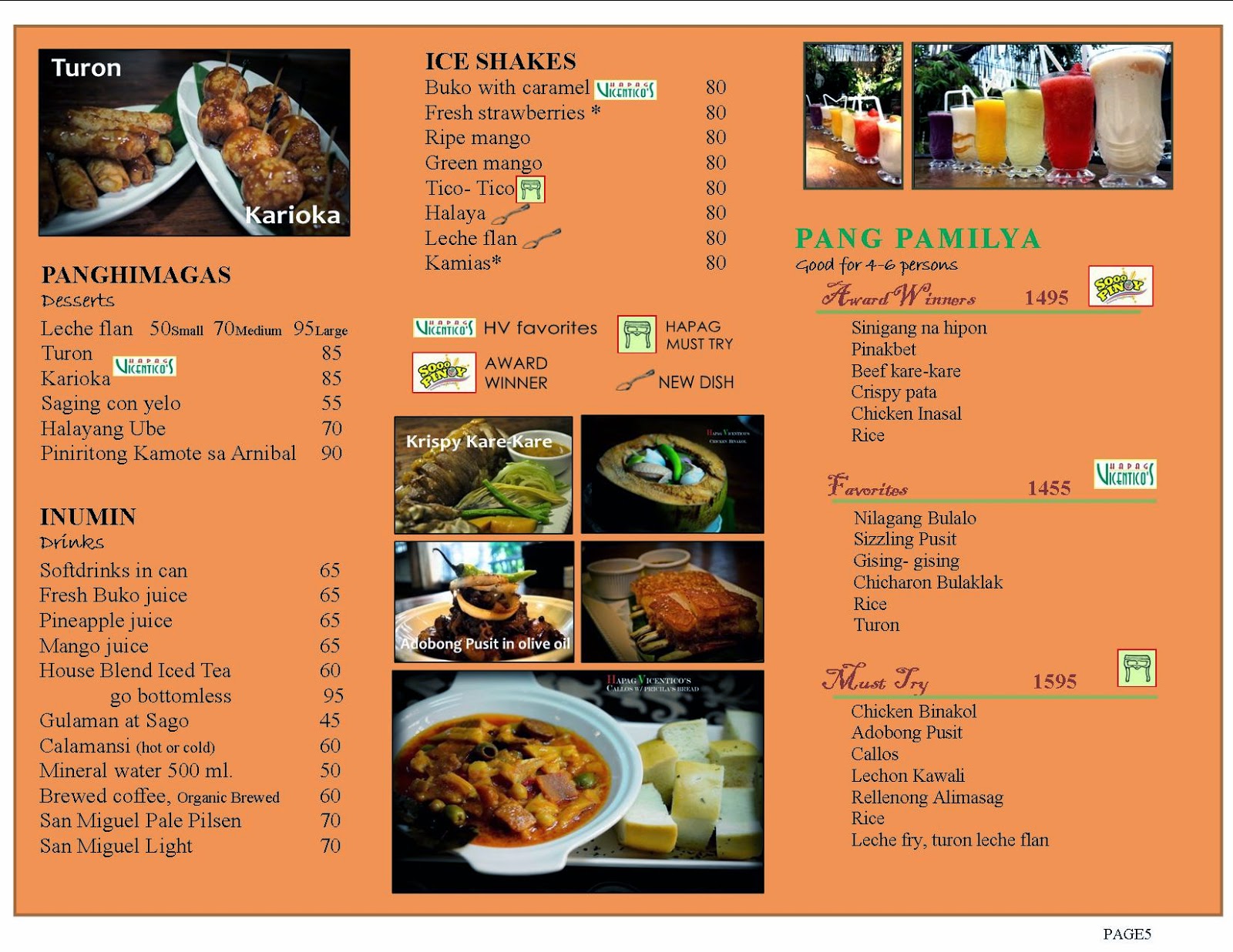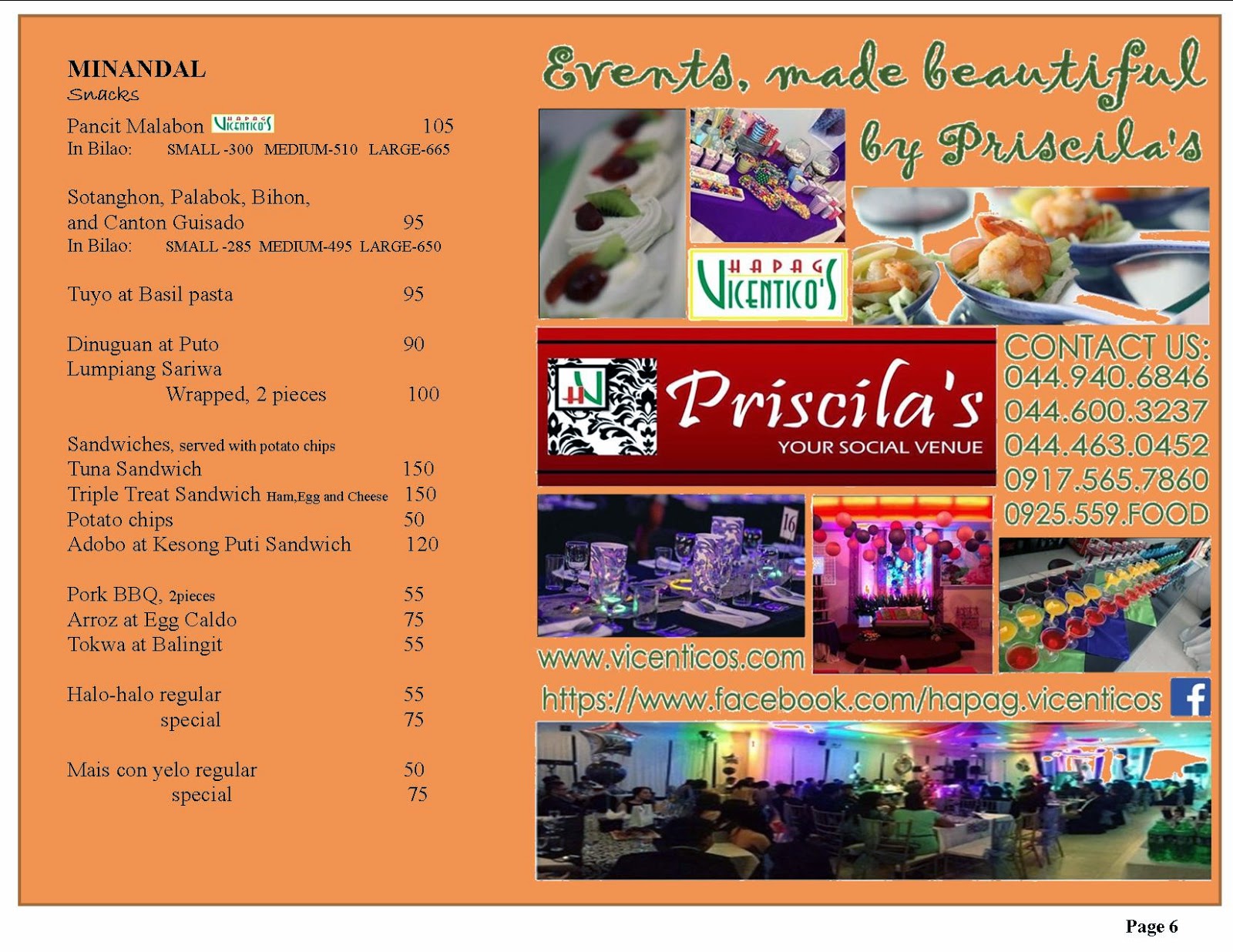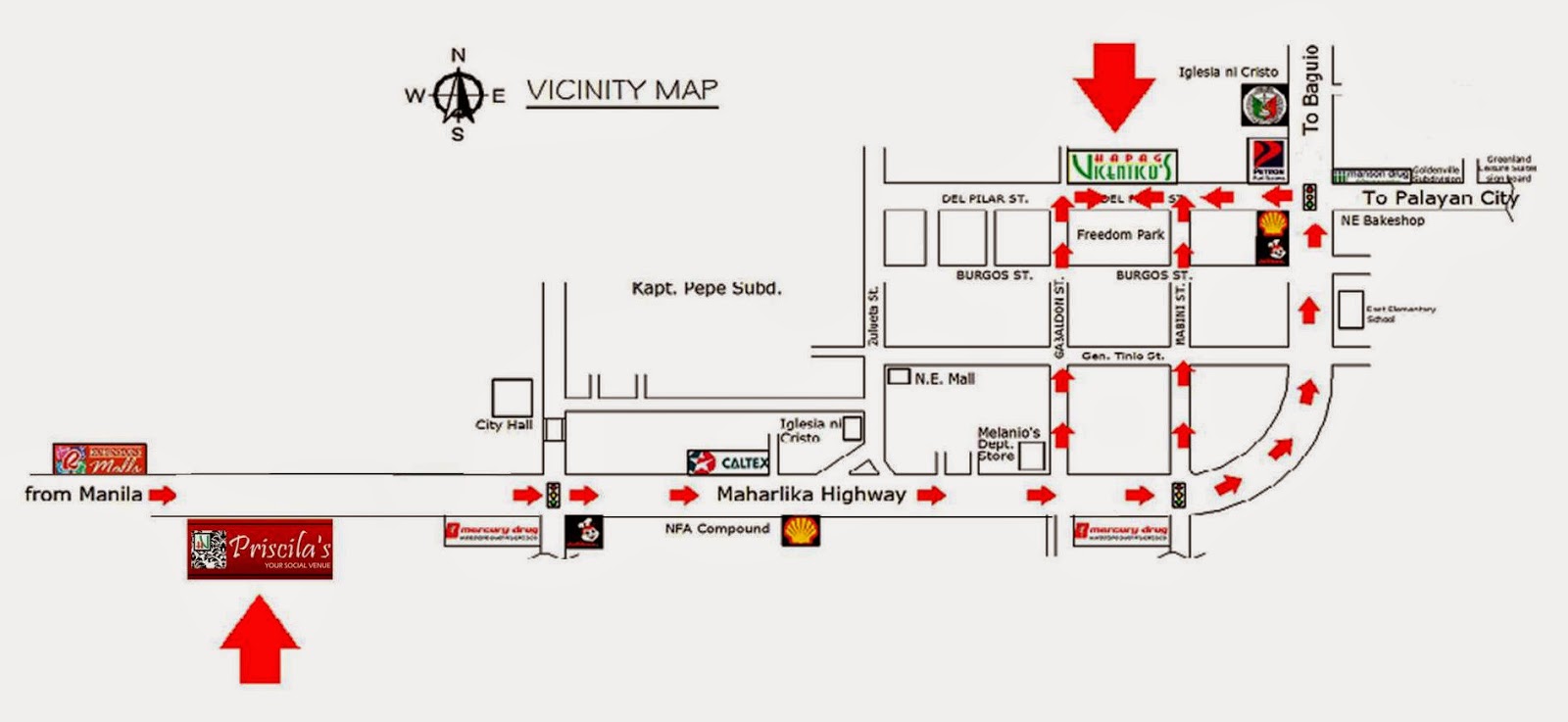 Hapag Vicentico's: Ang Hapag Kainan ng Bawat Novo Ecijano 1077 Del Pilar Street, Cabanatuan City, Nueva Ecija Philippines Telephone: (044) 600-3237 Telefax: (044) 463-0452 Mobile: GLOBE 0917-565-7860 SUN 0925-559-FOOD(3663) Email: [email protected] Website: http://www.vicenticos.com/Thank to Marina del Pilar, the Iron Lady, for letting me use some of her Photos