When I was a child I always visited Cabanatuan City because my father lived there. I had good and bad memories about the city. Just last week I decided to visit Cabanatuan again to see my father and some relatives. I went to Cabanatuan with my girlfriend Lana and Ate Bing – a friend of ours. Since we were already in Nueva Ecija, we decided to take a tour around the province and have some fun. But the first thing that made us excited about the trip was our hotel. I never thought that Cabanatuan would give birth to a hotel that honored the farmers and their harvest.
We had fun staying at Harvest Hotel, let me tell you why.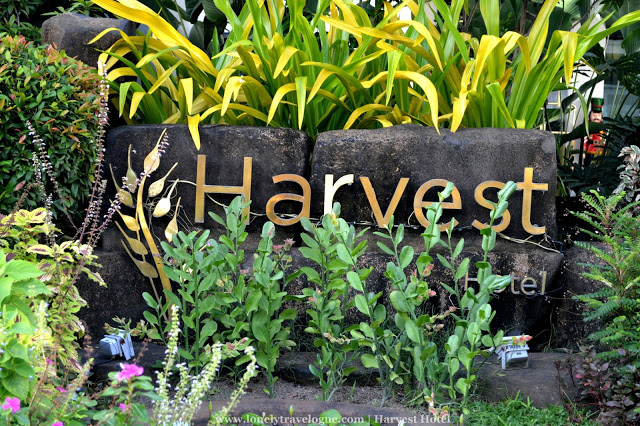 Harvest Hotel is Located at the Heart of Cabanatuan City
Harvest Hotel is centrally located at the heart of the city. It is located a few steps away from the Old Capitol of Nueva Ecija, the park, the church and the market. Harvest hotel is surrounded by old houses and establishments which made me more ecstatic because I love old houses.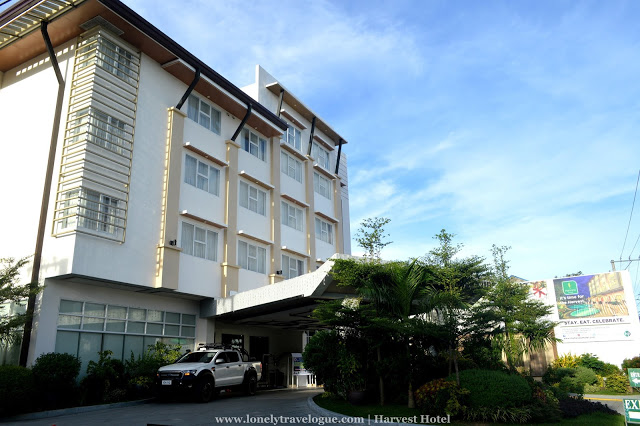 When you are in Cabanatuan, you just need to hail a tricycle and tell them that you are going to Harvest Hotel. The hotel is located at del Pilar Street, Cabanatuan City.


Class Interior and Concept
We arrived late in the hotel because there was an international event in Manila. It took us two hours from Cubao to Balintawak plus the traffic in Nueva Ecija's towns. But nevertheless, we were quickly amazed by the hotel's modern interior and relaxing scent. Its grand staircase made the lobby look posh with the giant Christmas tree at the side.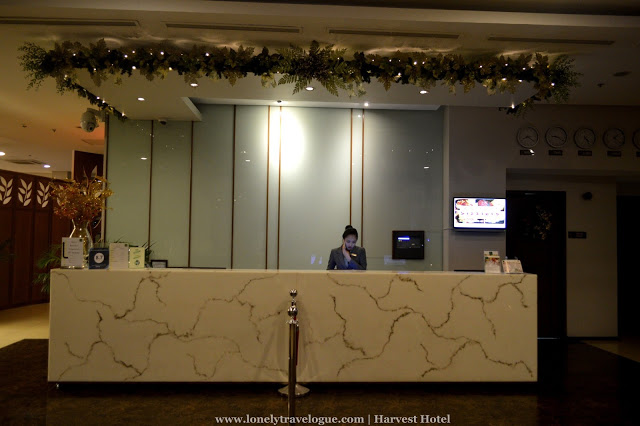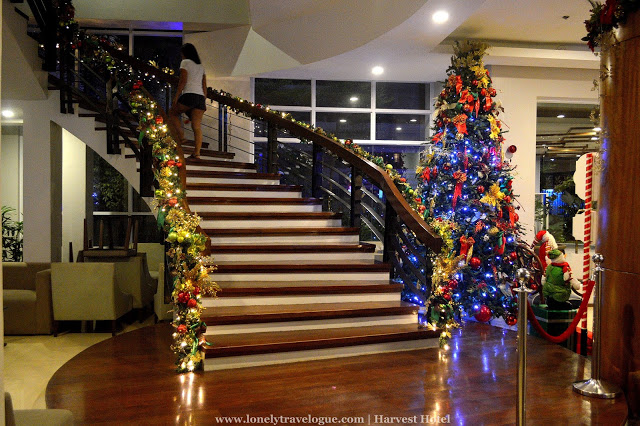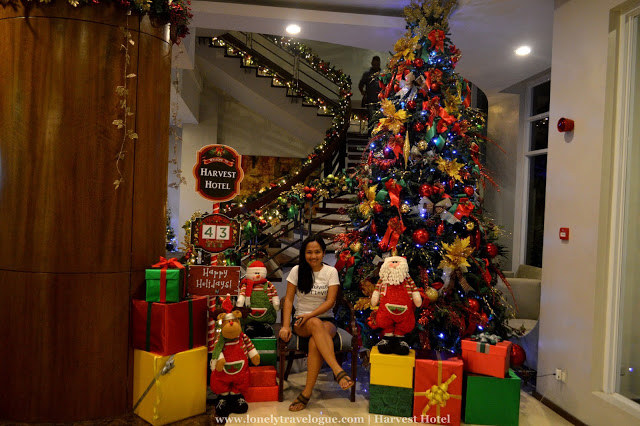 When we went up to our room, I was quick to jump on our bed to feel the white inviting linen on my tired body. Like what I expected, the bed was comfy enough to destress me that night. Our 29sqm twin bed room was more than enough to make my weekend extra special.

At first look, the room seemed designed for business travelers. But the rooms artwork depicted agricultural activities and rural life The impression it gave me is that this hotel is suited for more than business travelers, it is also meant for family vacations. The paintings in our room and all over the hotel made our stay not just beautiful but artistically satisfying. These works of art made Harvest Hotel true to its name and it gives class and elegance to your staycation.

Majority of the paintings in Harvest Hotel are works of renowned artist Ivan Acuna.


Complete Hotel Amenities
Our room was complete with all that we need for a weekend staycation. Each room has a separate router for faster and enjoyable internet connection. Each of the 81 rooms has cable TV, writing desk, complimentary coffee and tea, a mini bar and hair dryer available upon request.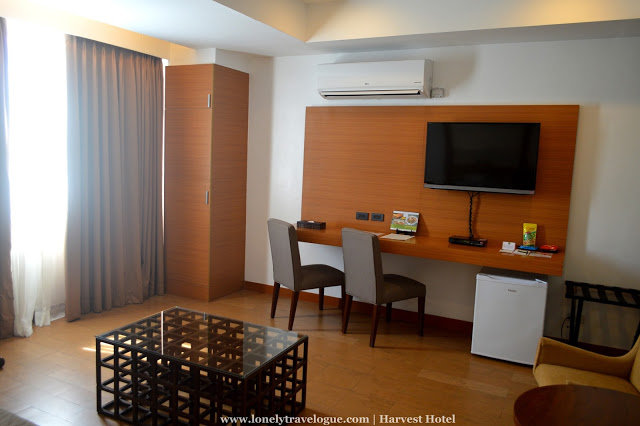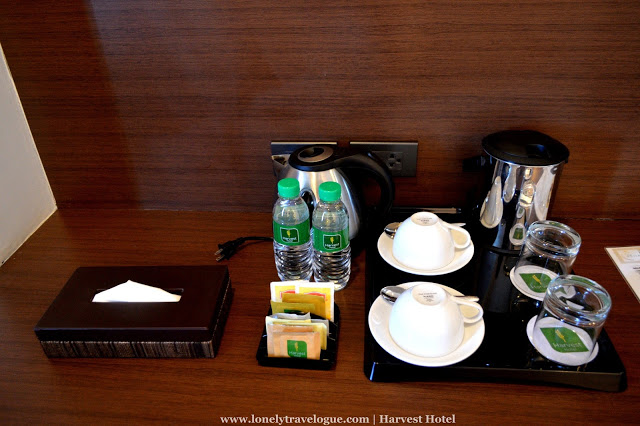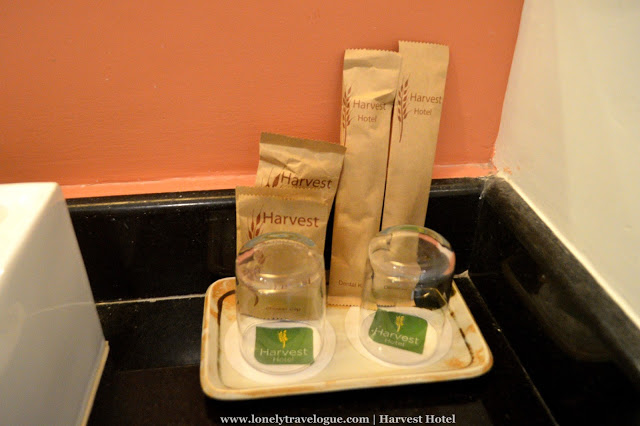 Staycation won't be complete if there is no swimming pool. Kids and adults can dip and sunbathe under the scorching Central Luzon heat. For fitness enthusiast, the gym is available from 6am to 10pm. I have a weekly running schedule and I found the streets of Cabanatuan City to be too congested for a leisurely run. Good thing that the hotel has a basic gym facility where I can work out. I was running on a treadmill overlooking the pool and the vast rice fields of Nueva Ecija.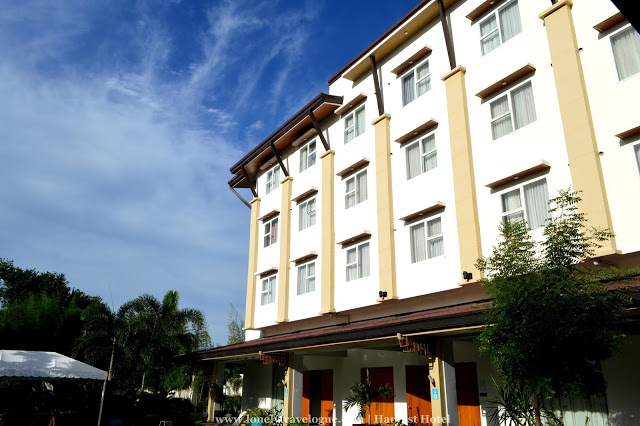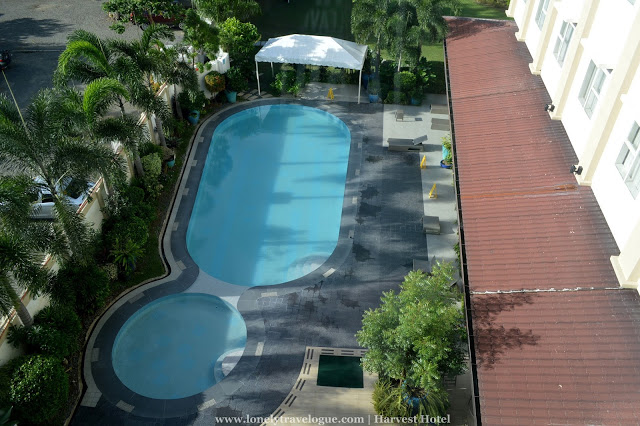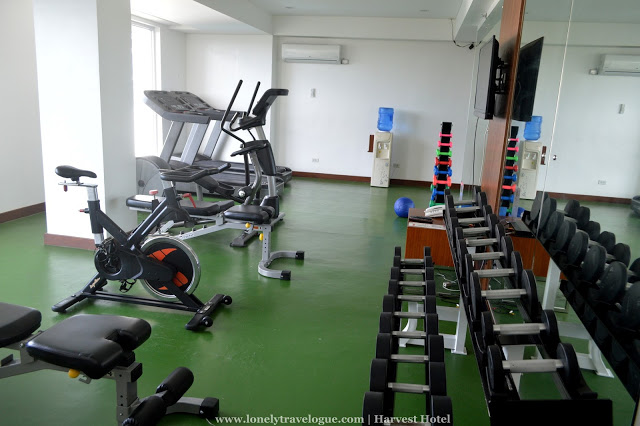 Dining with Good Music at Café Ecija
Aside from the Filipino inspired breakfast buffet for each guest, Harvest Hotel provides a dinner escapade for all. Café Ecija offers a very affordable and tummy filling buffet dinner.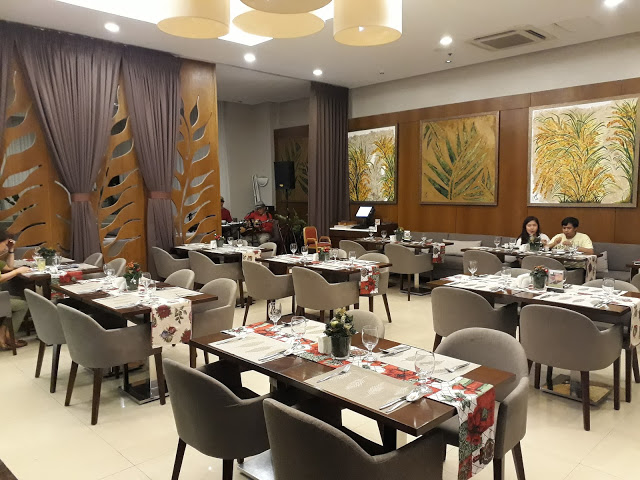 When we arrived at Harvest Hotel we were greeted by classy lounge musicians playing both Filipino and foreign masterpiece across generations. They were playing inside Café Ecija serenading guest while they enjoy the food. We were then ushered to our table coupled with complimentary drinks and smiles from the staff.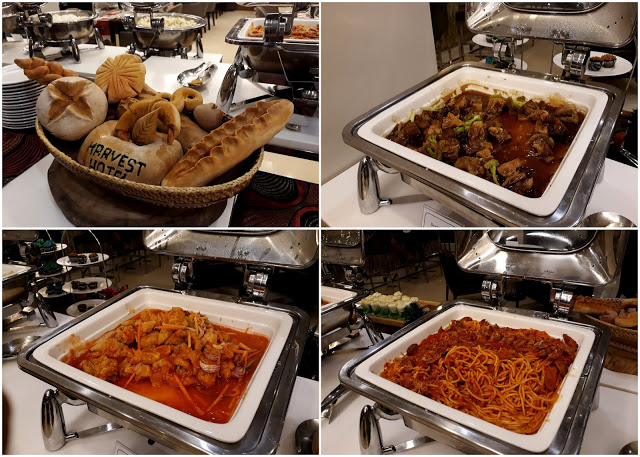 The dinner buffet served during our stay included beef broccoli, sweet and sour pork, pasta, soup, stir fry vegetables and desserts.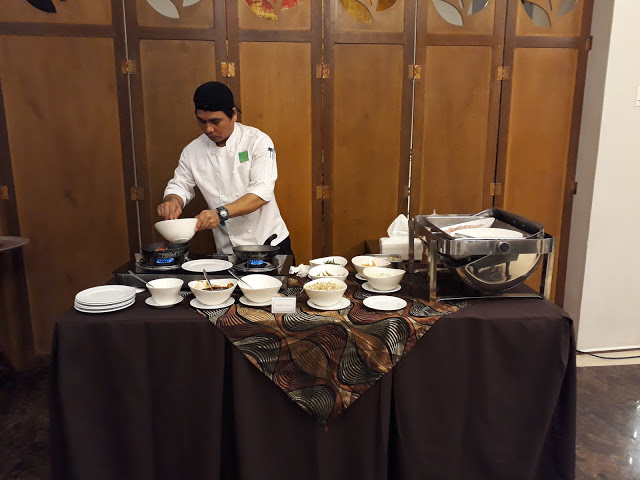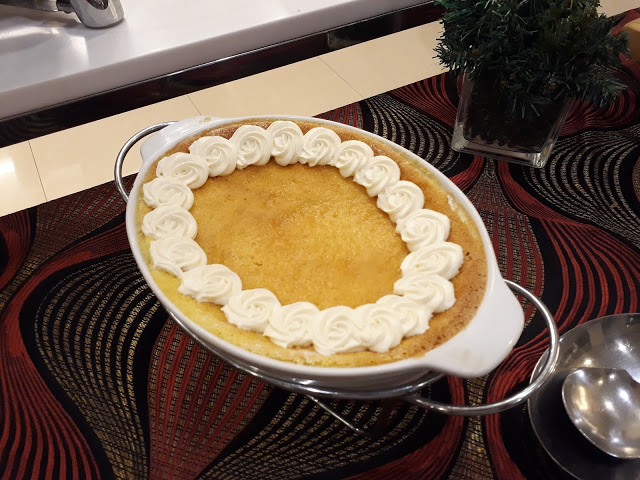 During breakfast, you should not miss out on the Cabanatuan style longanisa or what they call Garlic Longanisa. I was expecting Cabanatuan's other special offering called Batutay which is also a type of longanisa but made of beef. Nevertheless, garlic longanisa was enough to make me strong for a day of strolling in Nueva Ecija.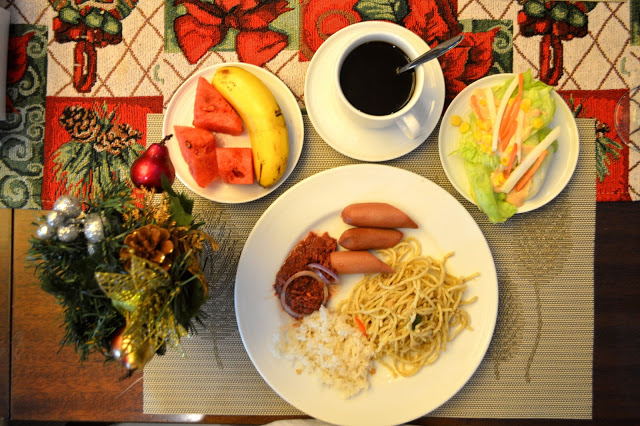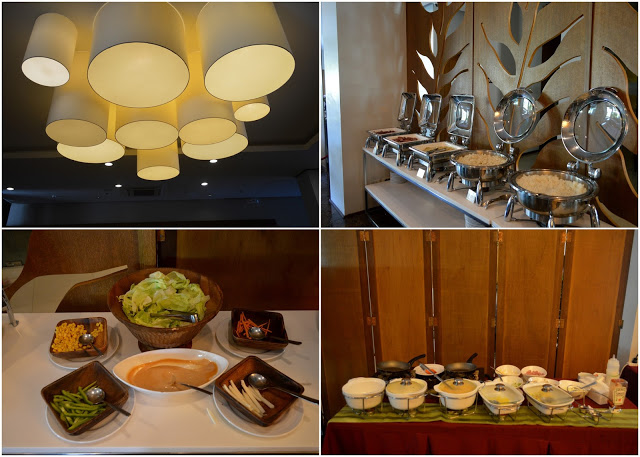 Harvest Hotel is Your Home in Nueva Ecija Nueva Ecija is known as a rice producing province. What we do not know is that Nueva Ecija also has a a lot to offer when it comes to tourism. A few steps outside Harvest Hotel is downtown Cabanatuan which offers a scenic walk along the Freedom Park and the historic St.Nicolas de Tolentine Cathedral where Gen. Antonio Luna was assassinated. In front of the Cathedral is the statue of Gen. Antonio Luna riding a horse.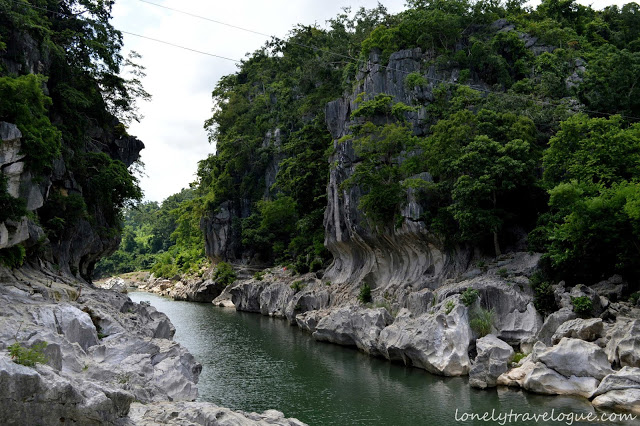 40 to 60 minutes away from Harvest Hotel, you can visit Minalungao National Park in General Tinio Nueva Ecija. When you visit Minalungao from Cabanatuan, you'll pass by Fort Magsaysay where Ninoy Aquino and Pepe Diokno were incarcerated. Another notable tourist spot in Nueva Ecija is the Philippine Carabao Center inside Central Luzon State University in Munoz Nueva Ecija. Munoz is 40 minutes away from Cabanatuan City by bus.
When we are all tired from work and daily chores, all we need is a memorable vacation with our family or friends for a genuine rest. Harvest Hotel can deliver comfort to our vacation. It made our weekend special and sweet. The food, amenities and the smile of the staff gave me comfort that I badly needed. Five reason is not enough to justify the warm hospitality of the hotel's staff. Harvest Hotel is my home in Cabanatuan.


More Harvest Hotel Pictures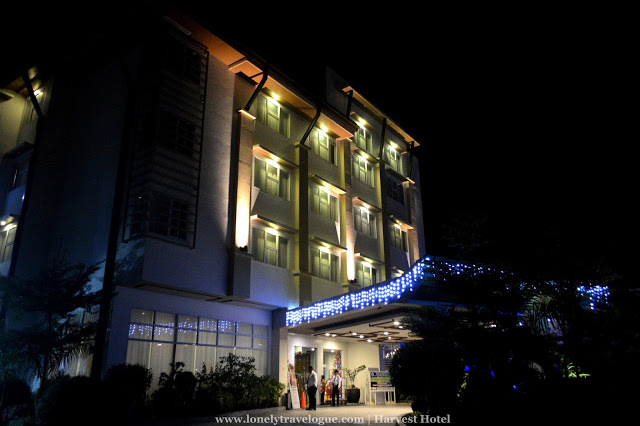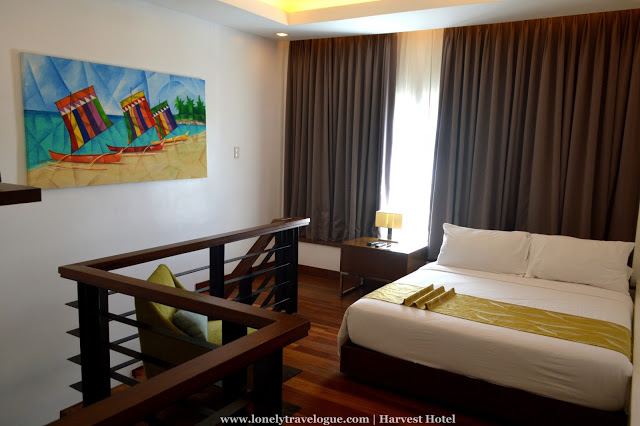 Loft Suite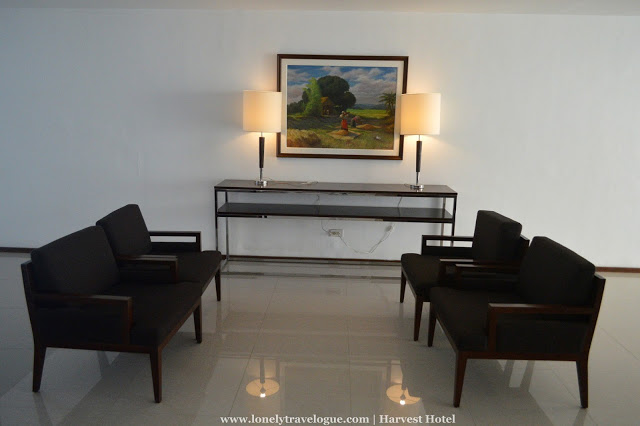 Harvest Hotel 1179 Del Pilar Street, Cabanatuan City, Nueva Ecija, Philippines 3100
Tel: (044) 950-8888
Email: [email protected]
Website: www.theharvesthotel.com
Facebook Page: https://web.facebook.com/theharvesthotel/