Bohol is the place where one can truly find happiness and memories that can be passed on through worth-telling stories and of course tons of photos. Bohol has hundreds of tourists attraction yet it remains humble and laid back. I have been to Bohol few years ago with post card-memories on my head – yet I still want to go back thus I made a comeback last year just before Christmas.
The Resort
We stayed in Be Grand Resort Panglao for 3-nights. Before I tell you about our sojourn in Bohol, allow me first to tour you around the resort and I'll tell you, you will like it there like we did because Be Grand Resort has almost everything that we need to have the happiest vacation.

When you enter the resort, you will be amazed at the lobby. World class and unique furniture will greet you with ensembles from the great artistry of the Visayas. It is one of the most elegant hotel lobby I have ever seen. No wonder, because Be Grand Resort commissioned the world-renowned designer Kenneth Cobonpue to create a unique experience while waiting for your room. You will actually see Cobonpue's creation all over the hotel – in every floors or under the stairs – just to make sure you will feel the elegance and detailed comfort while staying at Be Grand Resort.

Rooms


Be Grand Resort has two accommodation type – The Villas for groups or families that values privacy and The Resort where we stayed.


The Villas
The Villas
The Villas Be Grand Resort has a total of 19 Villas. Each can accommodate two to four or five guests. One thing for sure, in each of the Villas the exclusivity and privacy is assured to each guest.
The Villas is more exclusive. It has a pool that only guest staying at the Villas can use.
Luxurious amenities awaits to the guest of Be Grand Resort's Villas.
The Resort


Meanwhile our room in the Resort has a garden view which is also perfect for sunset watching.

Selfie perfect spot when you enter Be Grand Resort.


I could just have stayed in our room for one whole day while enjoying the sea breeze in the veranda from morning till dawn. …or just bathe in the tub while watching on our cabled TV or browsing the Internet with Be Grand Resort's fast Internet connection.


The highlight of our room is the comfy big bed in white soft linen. A comfortable bed is a must in every vacation. After your all-day sightseeing or beachineering you would want a soft bed and four big pillows to rejuvenate. I've got that all in Be Grand Resort!


Each of the 208 rooms in the Resort has an Air conditioning with individual thermostat control, a flat screen television with cable networks, direct dial telephones with dual lines, Complimentary Internet access, mini-bar chiller, in-room safe, a coffee and tea making facility and the best of all a Private Balcony.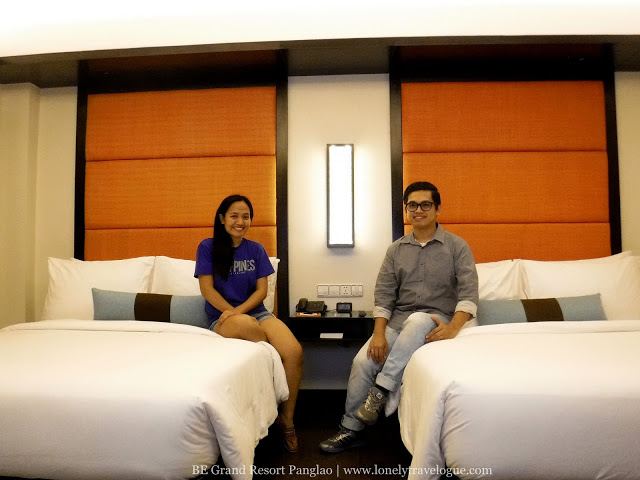 In every hotel or resort
staycation I always look forward to the bathroom. Aside from the bed, I like
staying inside the bathroom with my robe while browsing a magazine or reading a
book. Our Bohol vacation is no exception. I pamper myself inside the bathroom
too much. Good thing our Deluxe room has a bathtub that has a window direct to
the room in which I can watch television while soothing my muscles in hot
water.
Aside from the bathtub our bathroom has plush waffle bathrobes for him and her, separate rain shower from the bathtub, digital weighing scale and a hair dryer


Resort Amenities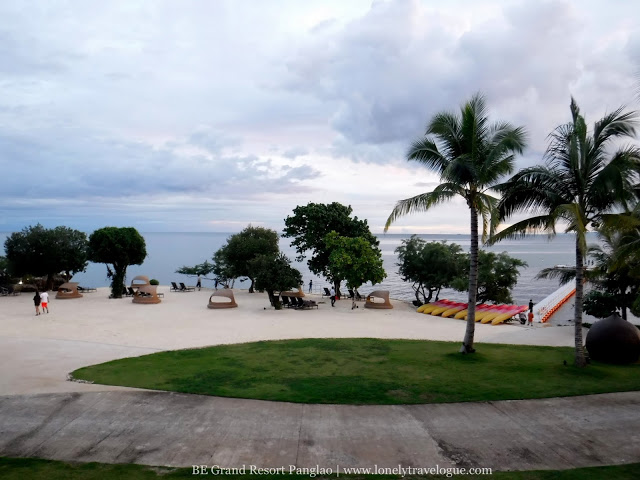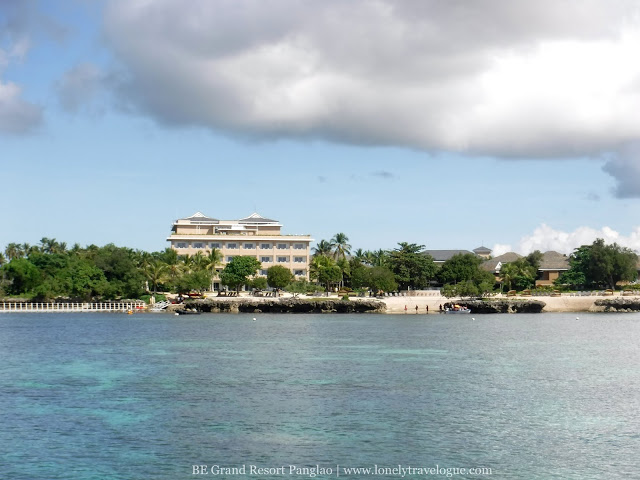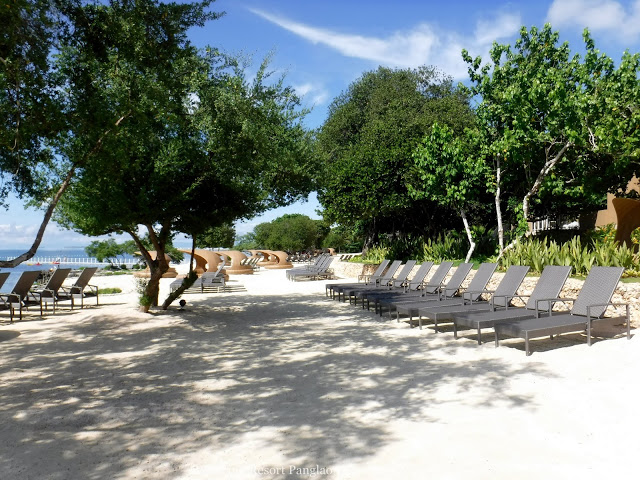 Like
what I have said, Be Grand Resort gives you exclusivity. Whether you are with
friends, family or even a solo traveler Be Grand Resort assures you to have a
quiet and solemn vacation but still with the amenities that can make a one memorable vacation.
My
lonelytravelogue spirit is racing up from my feet up to my head. I grab my key
card and press the ground floor in the elevator. I wanted to see more of this resort.
There should be a story behind the walls and in each coconut tree. I walk
around and discovered that aside from the usual amenities that a regular resorts offer Be Grand Resort has facilities that is perfect for a long term vacation
for families and solo travelers.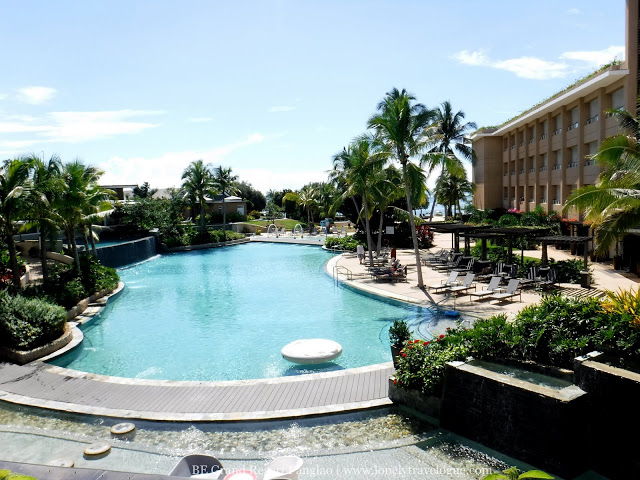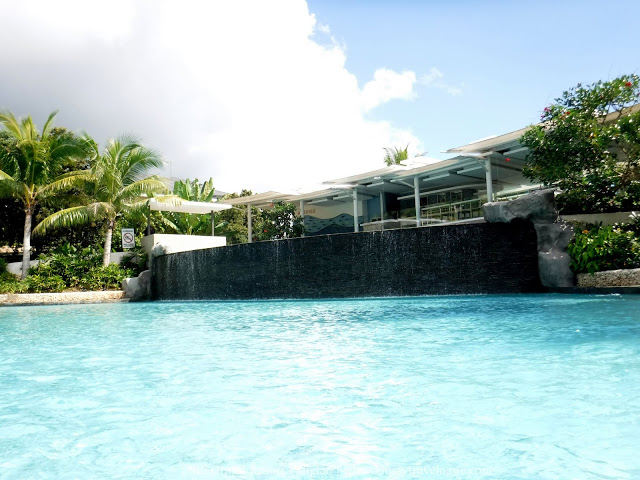 Pool for the kiddos Aside
from the gorgeous Swimming pools for kids and adults at the center of the resort, Be Grand has its
own Gym with complete equipment for your daily workout.
For the
young and young at heart Be Grand Resort has a Game Room! Yey!
Be Grand
Resort does not have a beachfront but it does have a sea front that allows you
to swim in a marine protected sanctuary. You can also do kayak or paddle board
in the crystal clear waters of Be Grand Resort.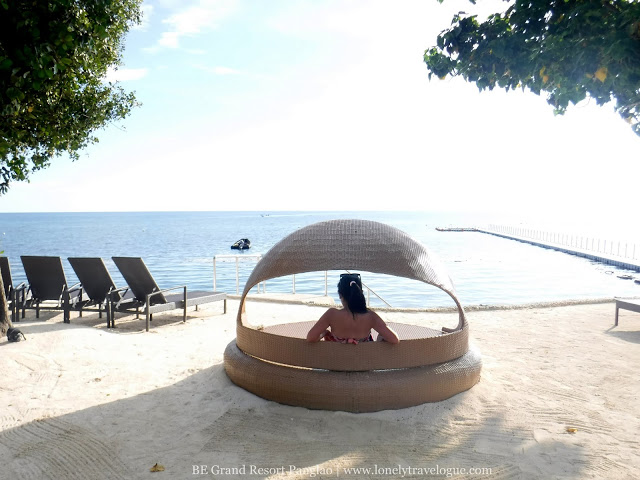 What I like more about Be Grand Resort is that they don't just do business for its guest to experience a nice vacation and eventually earn money, Be Grand Resort know where their industry is standing which is the environment thus they are keen to protect it. Because the seafront of the resort is a marine protected sanctuary they do not offer motorized water sports. They do have Kayak and paddle board for the guest to commune with the water.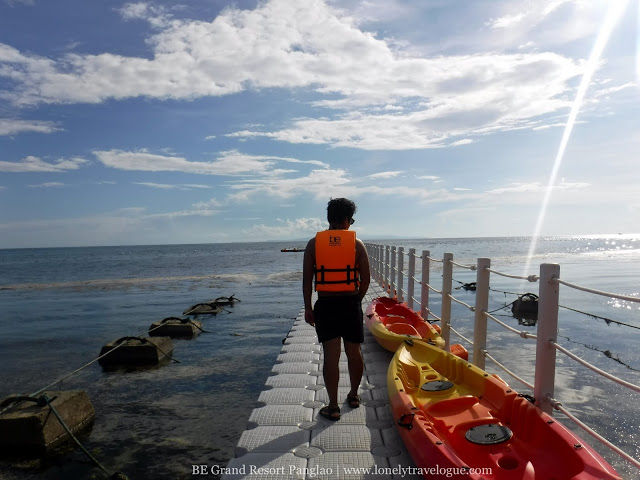 Personally, I like doing kayak because I feel that I am very near with the water not by proximity but by energy. In every stroke of the paddle I'm feeling the energy of this element transcending to my veins up to the wholeness of who I am. Be Grand Resort offers the kayak and paddle board to its guest for free. Each guest can use the kayak and paddle board for 30 minutes daily.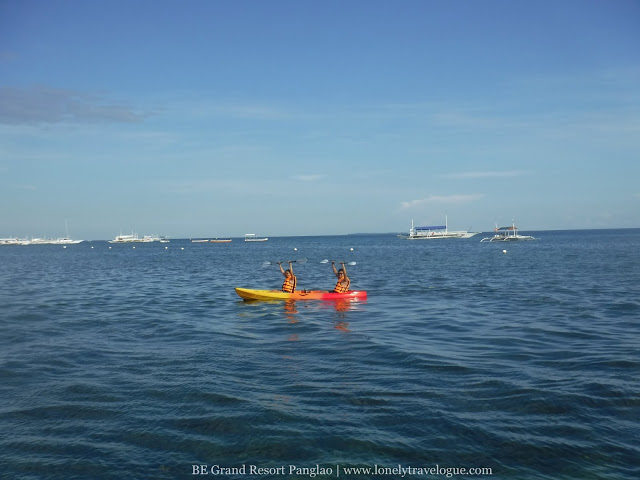 But if
you just want to hear the waves and the sound of the leaves swayed by the wind,
by all means you can lay down in the cliff under the beach hat.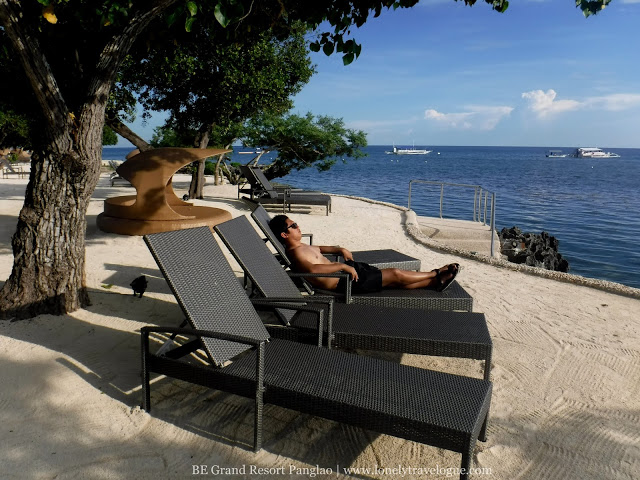 The
Food Experience Great vacation has to have great food experience. In
every vacation, there is usually a big chunk in your itinerary dedicated to
experience the food of a place. Tell where are you from if you do not associate
food with places you have been. In Be Grand Resort I am sure you will never run
out of food experiences, you have plenty of restaurant to choose from just
inside the resort. Be Grand Resort has a total of 5 restaurant that will
suffice your food cravings. The Food Hall is the main dining area where
buffet breakfast is serve from 6:00AM to 9:00AM. I like the fact that the Food
Hall has an industrial motiff suited to our modernity. You can choose to dine in either the air-conditioned
area or in the AL fresco where you can have the view of the
pool and the Resort.
If you
want to have a snack or dinner while enjoying the view of the sea, Monkey Bar is best for you. They offer
grilled food and light snack along with cool refreshment that can surely make
your moment while watching the sea and sky changing color from blue to dark.
You'll
like it when I tell you that Be Grand Resort is the only resort in Panglao or
Bohol maybe that has a roof top bar. Yes, you heard it right. After a tiring day,
I am sure you want a bottle of beer or a glass of cocktail with light snack on
the side. Have those at The Lune…
We capped
off out last night at The Lune with some house specialties with cocktails and of
course with good stories from our new friends. Me as a tea person had to have a
cup of earl grey before I finally say goodnight. Then
there is The Boathouse located at
the Villas. This restaurant practice farm-to-table philosophy and why not we ought
to eat healthy for our proper nourishment. Though The Boathouse is exclusively for
the Villa guests, non-guest can make reservation if opt to eat
farm-to-table food. Be Grand Resort boast not only its prime location. Although its just 5 minutes from Alona Beach, Be Grand Resort has that exclusivity that other resort cannot offer. I felt security and calmness whenever I stroll inside the resort. Be Grand Resort promises uncompromising vacation with its exclusivity, serenity and elegance throughout the area. BE Grand Resort Panglao Brgy. Danao, Panglao Bohol Contact: +63 38 412 9000 Reservation: [email protected] Facebook: Be Grand Resort, Bohol Twitter: @begrandbohol Instagram: @begrandbohol Website: http://www.begrandresort-bohol.com