We went to Bohol for three reason – to relax at BE GrandResort, to tour the island and to just stay under the sun at the Beach. There
are numerous beaches in Bohol especially in Panglao Island. A quick walk from
Be Grand Resort is the Alona Beach and 10 minutes habal habal (motorcycle) ride
from Alona is the more serene Dumaluan Beach.
On our second day in Bohol we decided to do DIY in Panglao
for the beaches. After having a sumptuous breakfast at Be Grand Resort we emerge
on the rocks down to Alona Beach. We walk on the stretch of the white sand beach
adoring the blue and sparkling water – thanks to the sun.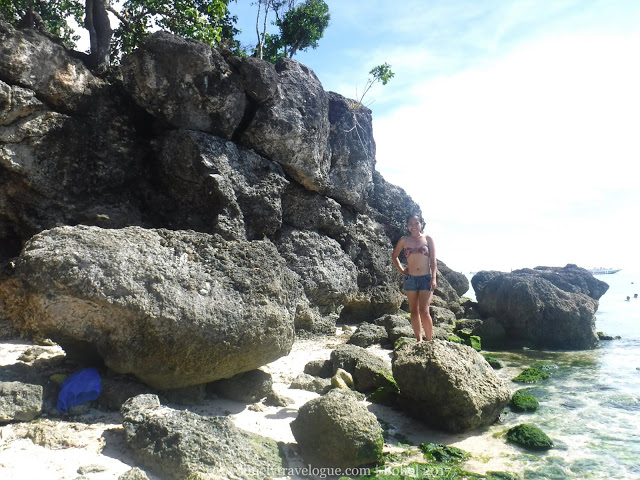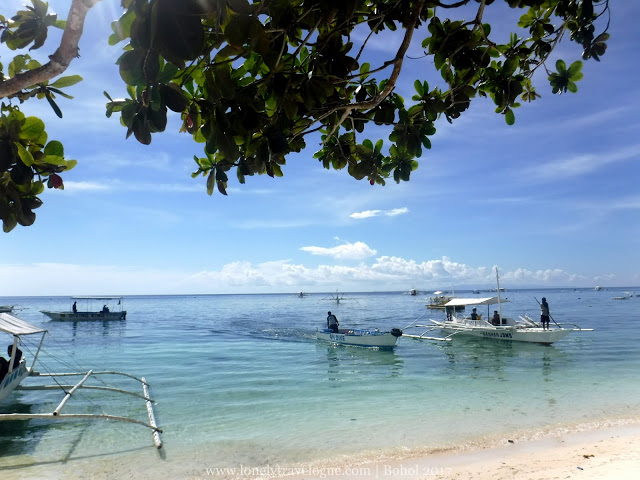 Though it's not yet summer when we went to Bohol, there were
a lot of people from all over the world bathing and sun bathing in Alona Beach.
We had to find a spot free from the crowd to enjoy the sand, sea and the sun.
We did after a few minutes' walk. I bathed in the crystal-clear water of
Panglao while Lana was having her own time on the shore. When I went back to the shore, I asked Lana if she wanted to
go to a more secluded beach in Panglao because the crowd in our area was
becoming tick. She said yes so, we headed to the road on my swim wear and wet body.
This man is collecting garbage on the sea. The kids joined him when they saw what he was doing.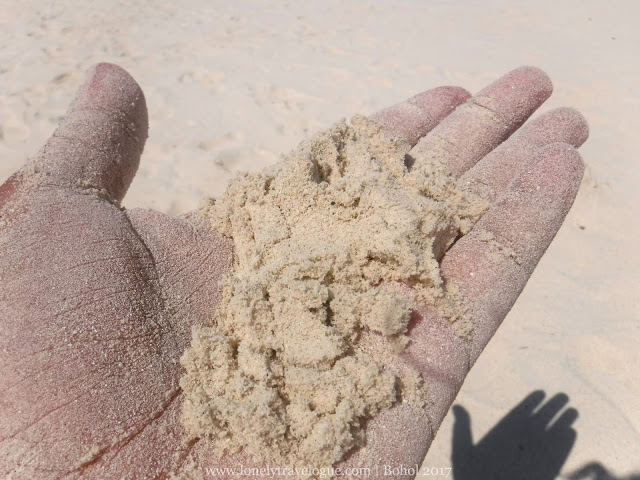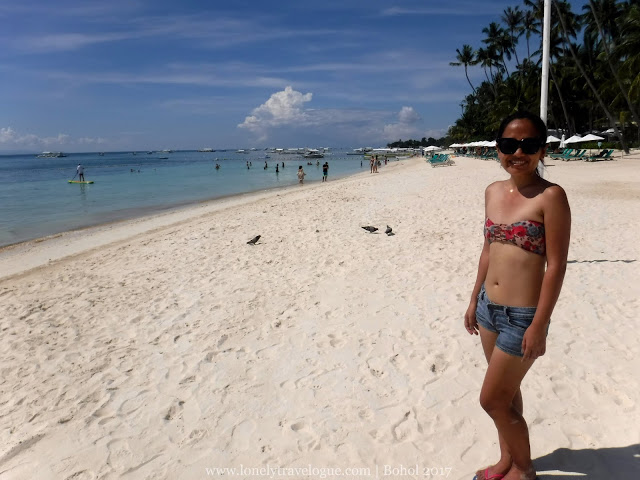 While walking, we found Buzz Cafe a familiar and famous shop
and restaurant in Bohol. It is a branch of the famous Bohol Bee Farm. We went
inside and window shoped for honey and other Bohol delicacy. What we can't
resist from buying at that moment was the ice cream made from local flavors
like Durian, Malungay and many more. Lana had Malungay ice cream while I on the
other hand had Durian ice cream for my delight.
Durian Ice Cream!
The habal-habal charged us Php50 each going to Dumaluan
Beach. Transportation in Panglao is very hard. There are jeeps/multi-cabs
plying Danao to Tagbilaran but it's very rare. Most tourist either rent a car
or motorcycle. Since I do not know how to drive a motorcycle (yeah poor boy) we
ended up hailing one on the streets. Anyhow, we reached Dumaluan Beach after 10-minute of habal habal
ride. There are establishments ready for rent like cottages, rooms and even
kayak. There is an entrance fee of Php25.00 per head for adult and Php10.00 for
children 13 years old and below and senior citizens.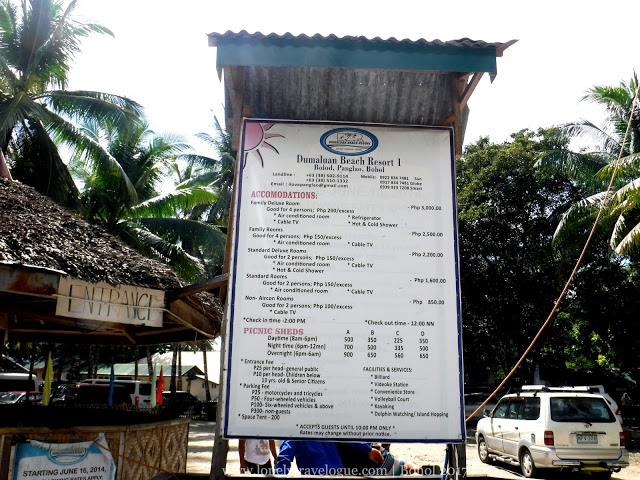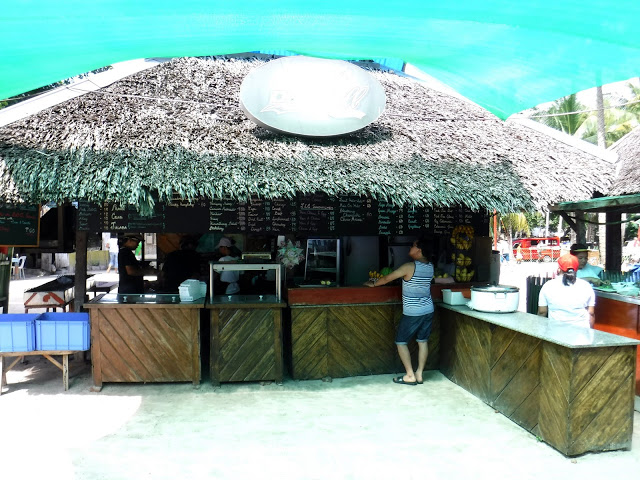 The sand is the same with Alona Beach but Dumaluan Beach has
less crowd and commercial activities. When you go on the father left, you will
be amazed because you will own the beach – we did in our experience. Some of
the upscale resort in Bohol is in Dumaluan beach like the Bohol Beach Club and South Palms Beach Resort. We settled in a place where there was no one but us. Lana
did not want to swim so she just stayed at the shore and played the sand with her
feet. I on the other hand claimed the water mine and swam with the fishes.
There are some rocky parts but once you get the heart and the spirit of the sea, you will enjoy it.
I saw a lot of starfish in different colors too!
Bohol Beach Club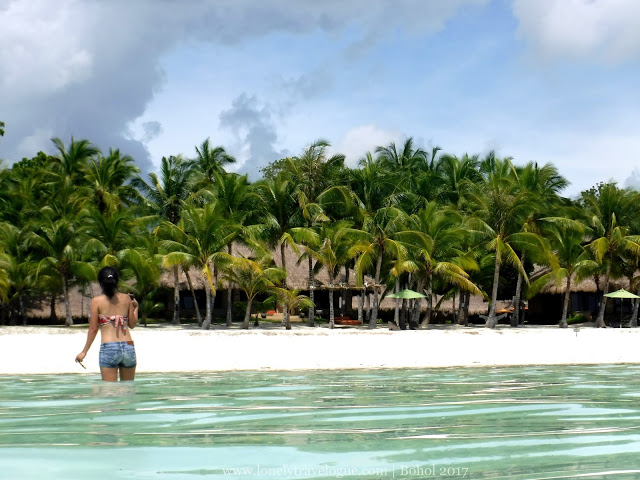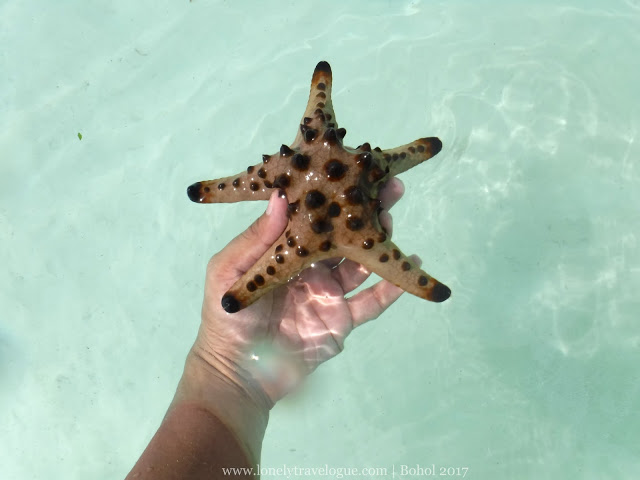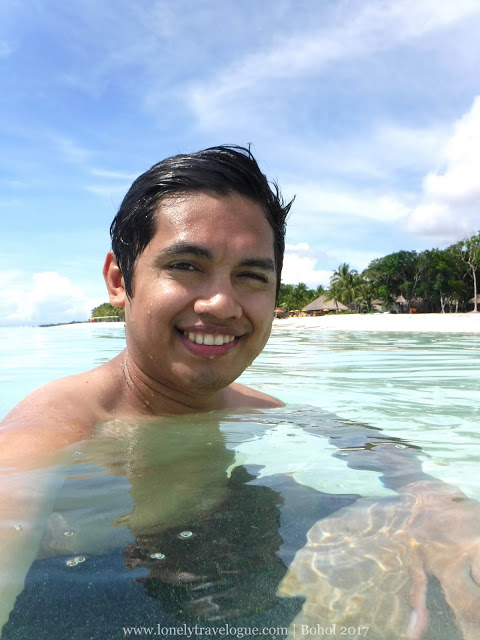 It's time for lunch! Or I mean late lunch 😉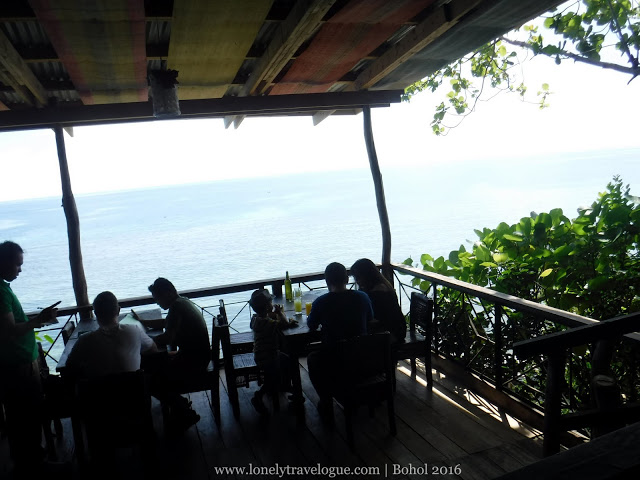 Since we were already on the road we decided to spend large amount
of money for our lunch. We headed to Bohol Bee Farm which is also a famous destination
in Panglao. Bohol Bee Farm is included in almost all of Bohol Tour packages that we saw online. We had a sumptuous lunch in the Bohol Bee Farm overlooking
the sea. The prices are affordable I should say considering the amount of
serving they have. You pay for the name of the restaurant and their services. The
food is average but healthy because they are using organic vegetables. I am not
just so sure with the meat if it is also organic. We paid like Php950 for our lunch.
Pandan juice for me 😉
I asked one of the staff of Bohol Bee Farm how can we tour
the place. Fortunately they are conducting a tour every 30 minutes for a
minimal amount. Guess how much, just Php10.00 per head. So, we waited for the
next batch while window shopping in the store. They also sell items similar with
their Alona Beach Store like honey and dip. They just have wider selections and
more items.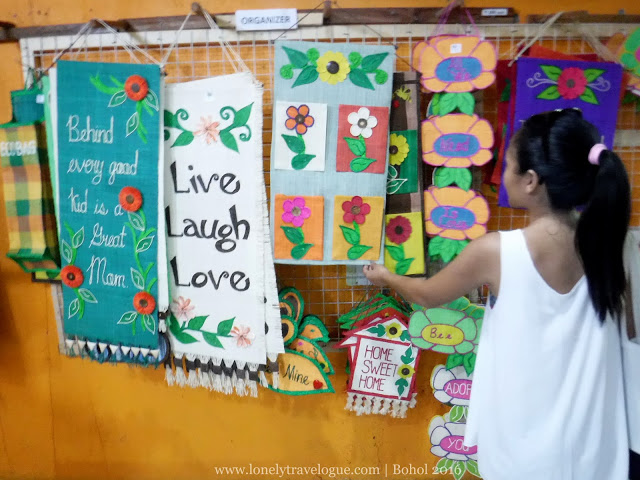 The walking tour inside the Bohol Bee Farm lasted for 40 minutes
to one hour. It's quite a learning experience. You'll get to know about the
different plants and their uses, handicraft, tea making and of course about
honey and the bees. One shocking revelation for me is that the honey in the Bohol
Bee Farm is from Davao. They have a large farm in Mindanao dedicated to
producing honey. All the bees in Panglao flew to Davao according to our guide –
that a joke for sure.