Earlier than expected we reached the Naga Central Bus Terminal from Pasay City. The non-stop trip of Philtranco gave us comfort and assurance while on the road. The plan was to first visit Malabsay Falls early in the morning before we check-in in Villa Caceres Hotel. But when the bus stopped in the bus station we left with no choice but to wait for the light to come out before we proceed to Malabsay Fall. After spending Php110.00 at Tapsi Terminal in front of SM Naga for breakfast, we had a long walk to look for the jeep bound to Brgy. Panicuason. It turned out that we cannot walk up to downtown Naga where jeepneys bound to Panicuason are located. Instead we hailed a tricycle to bring us to the terminal. The jeepneys bound to Panicuason is located in Pacol Terminal in Padian St. near Naga City People's Mall.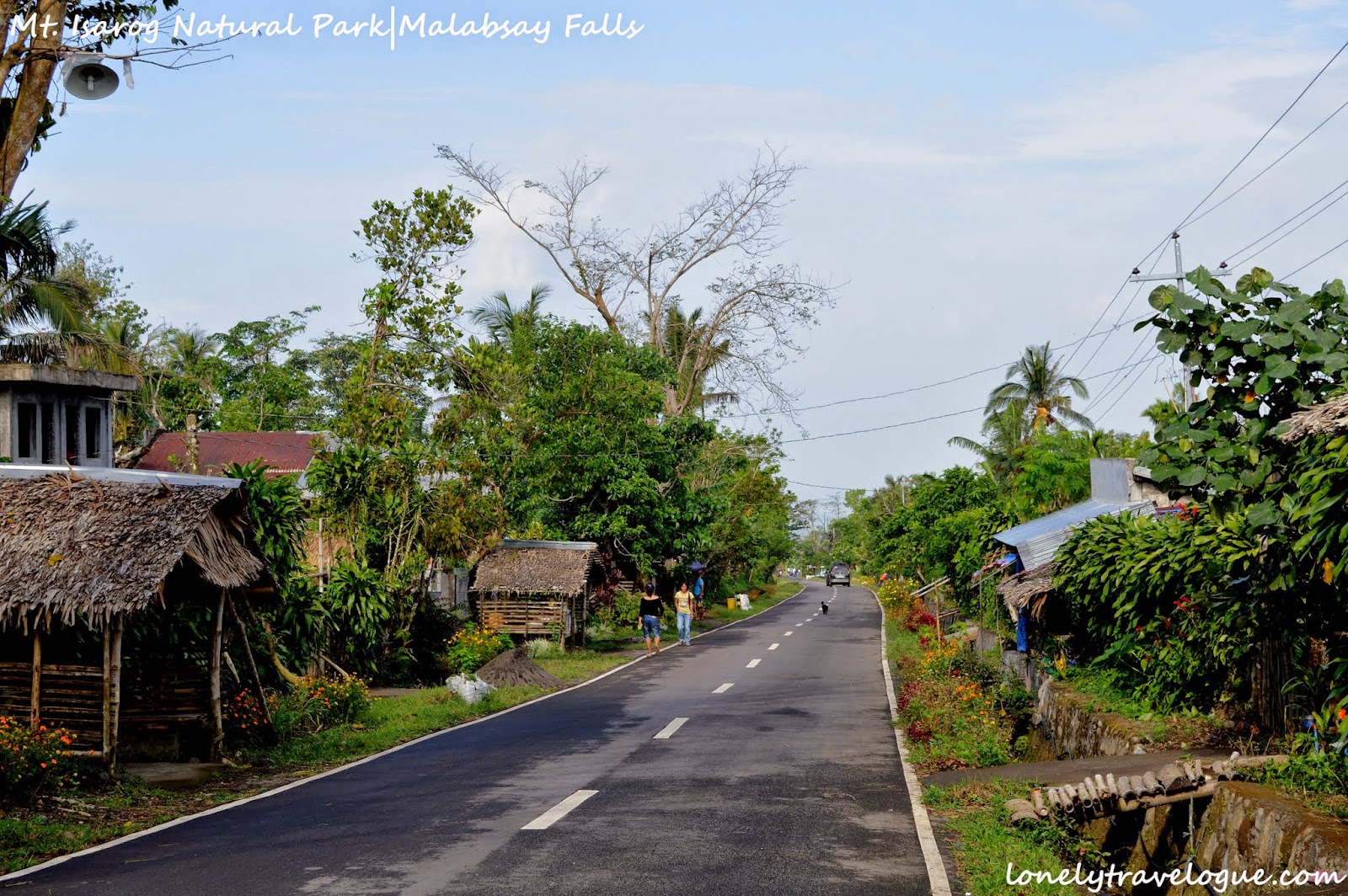 Road to Malabsay Falls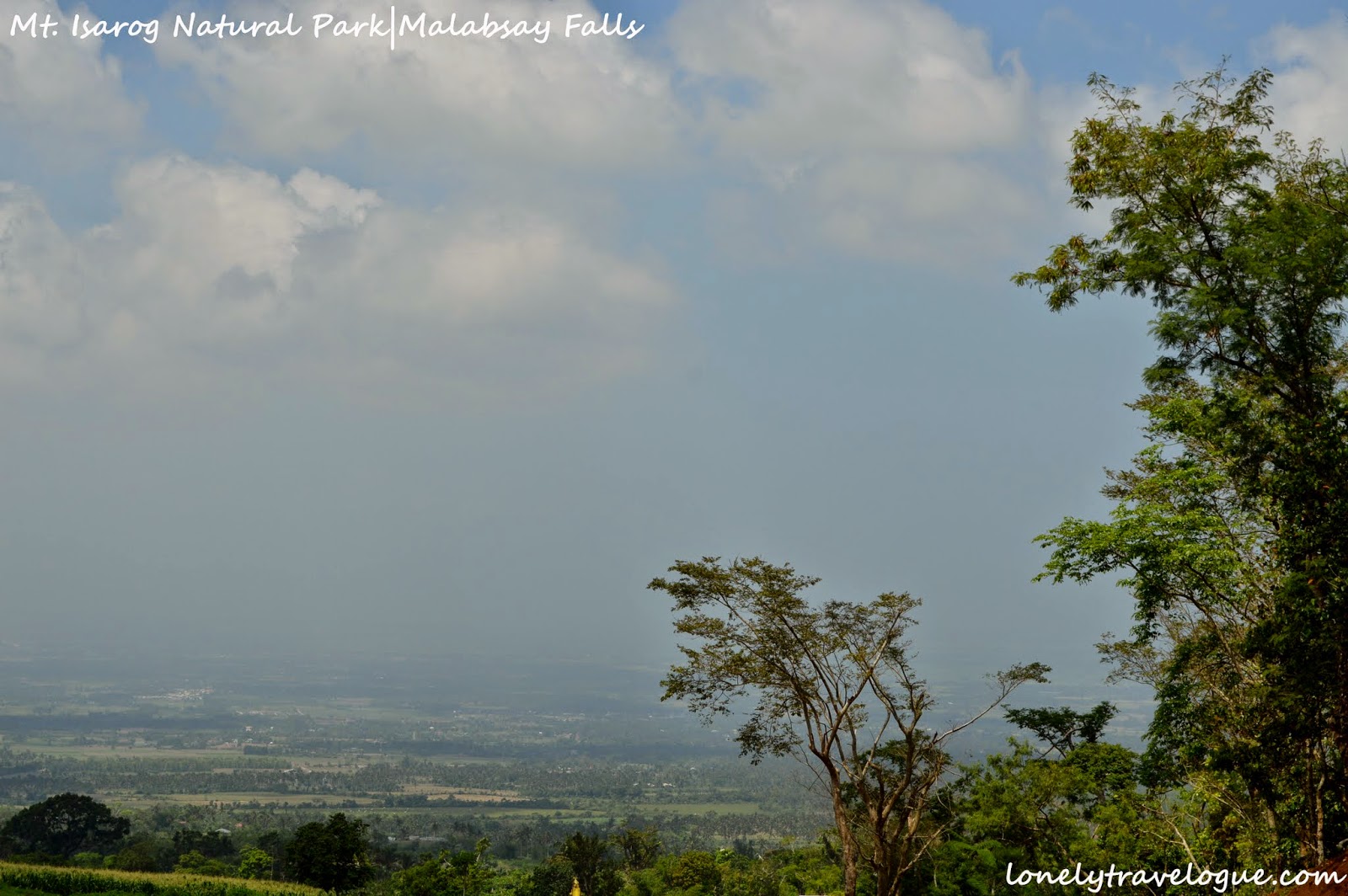 It was a fun ride to Brgy. Panicuason. We saw some students with their parents wearing make-ups for their graduation. The view are constantly shifting from small towns to rice fields. We ended the journey in the intersection where a lot of Habal-Habal drivers are waiting for visitors going to either Panicuason Hot Spring or Malabsay Falls.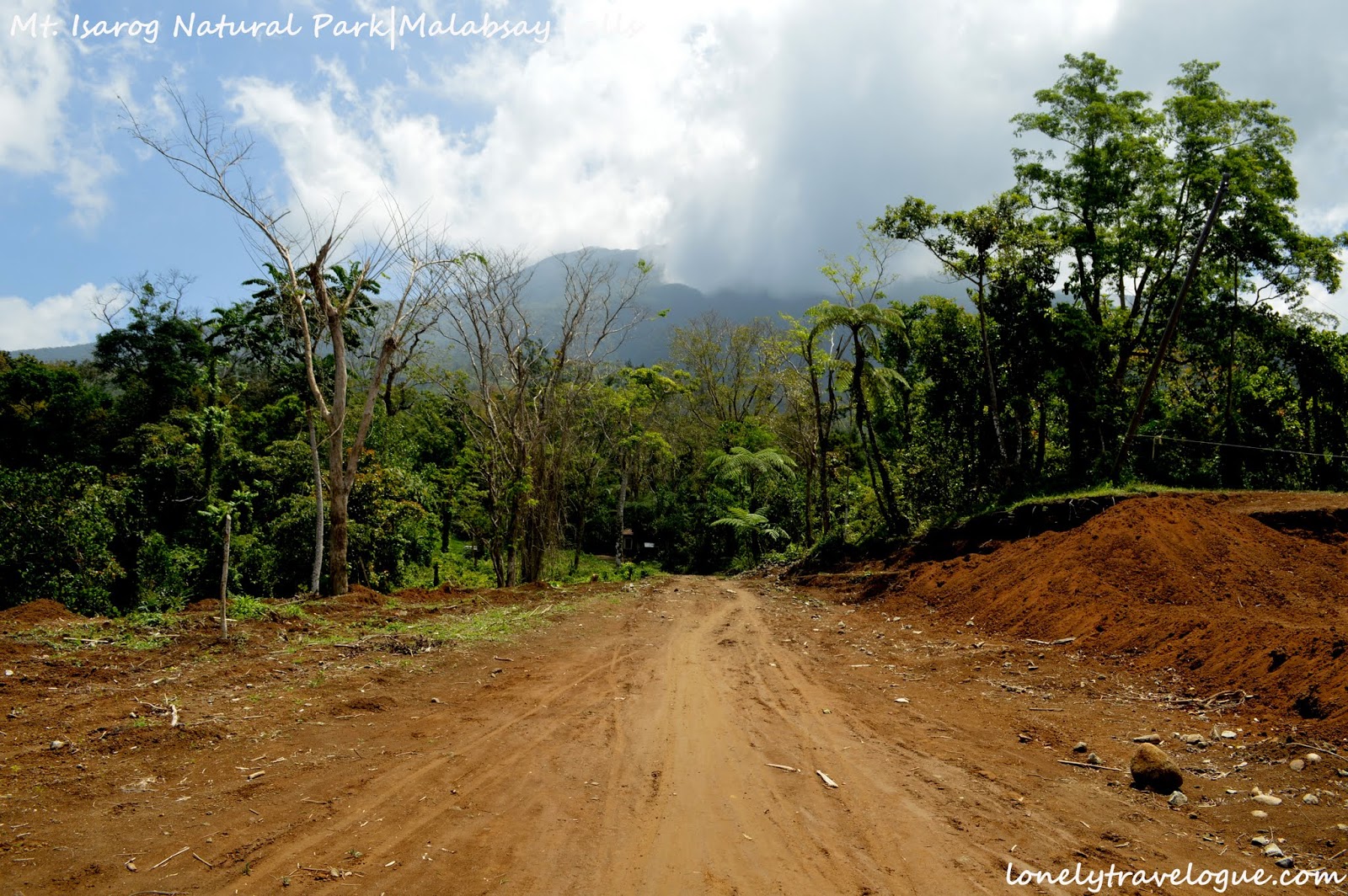 Road to Malabsay Falls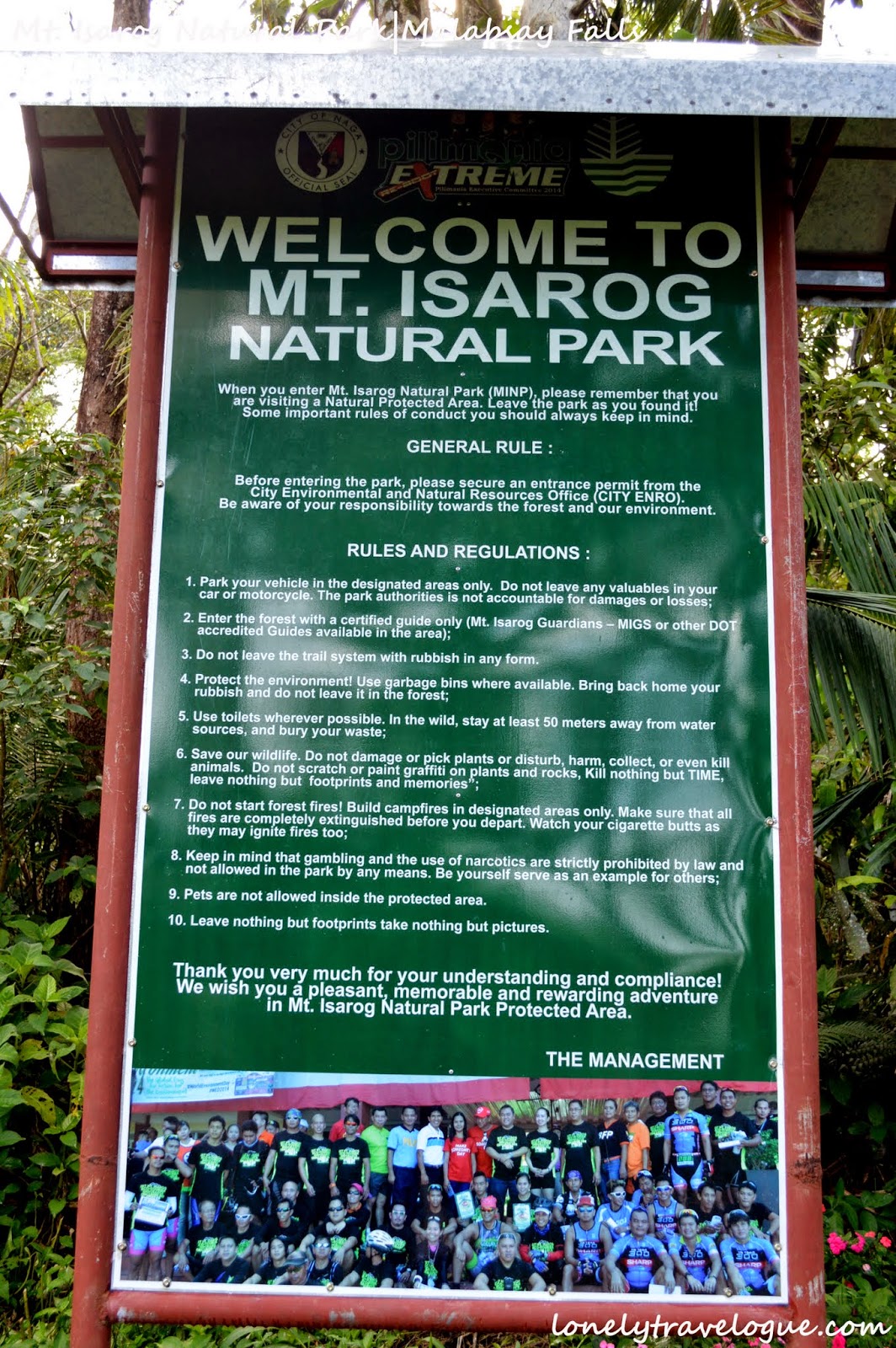 We paid Php150 for the Habal-Habal ride that took for like 20-30 minutes. Upon reaching the Mt. Isarog Naural Park, we Php10 for an environmental fee and registered in a guest book.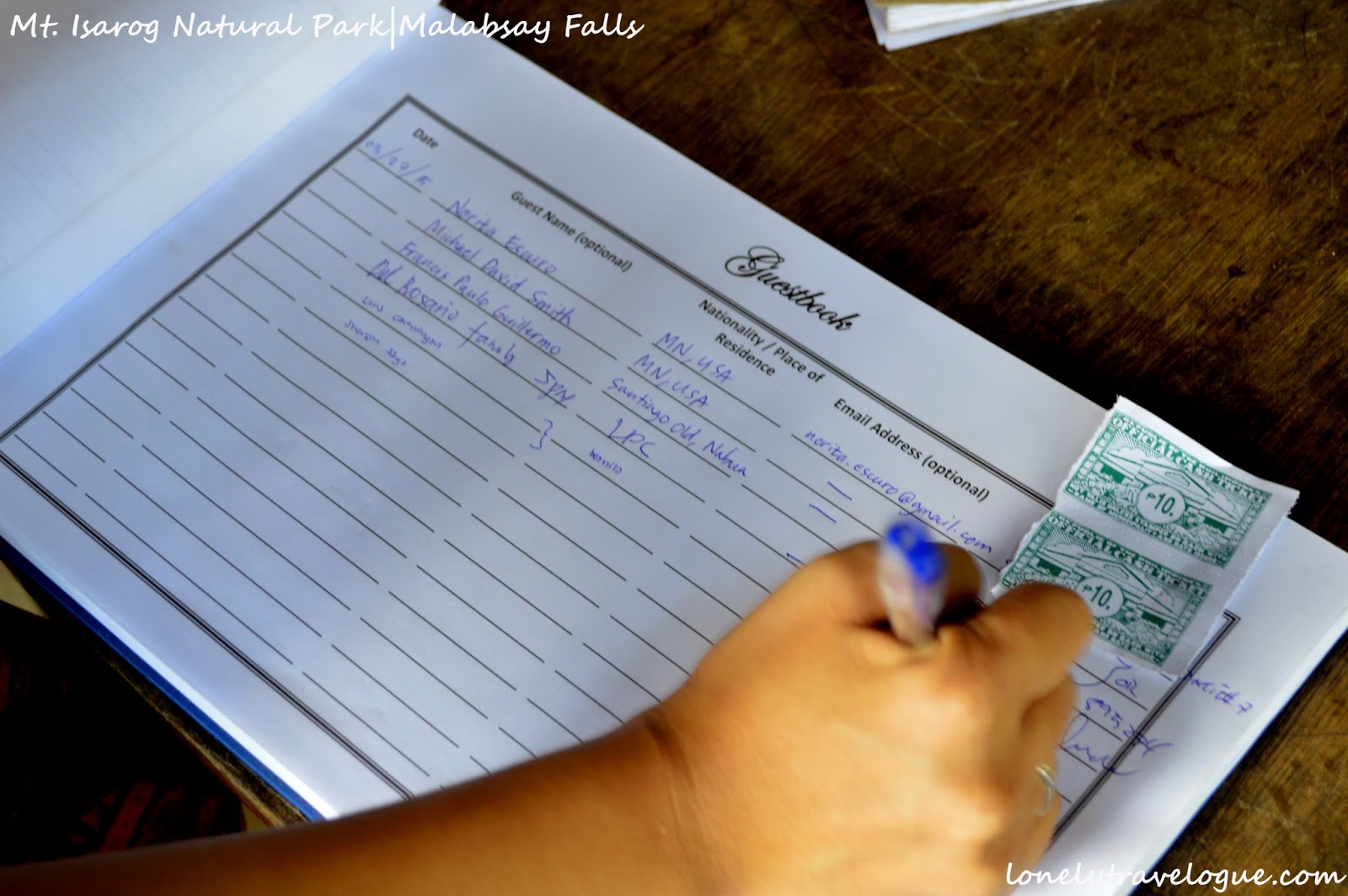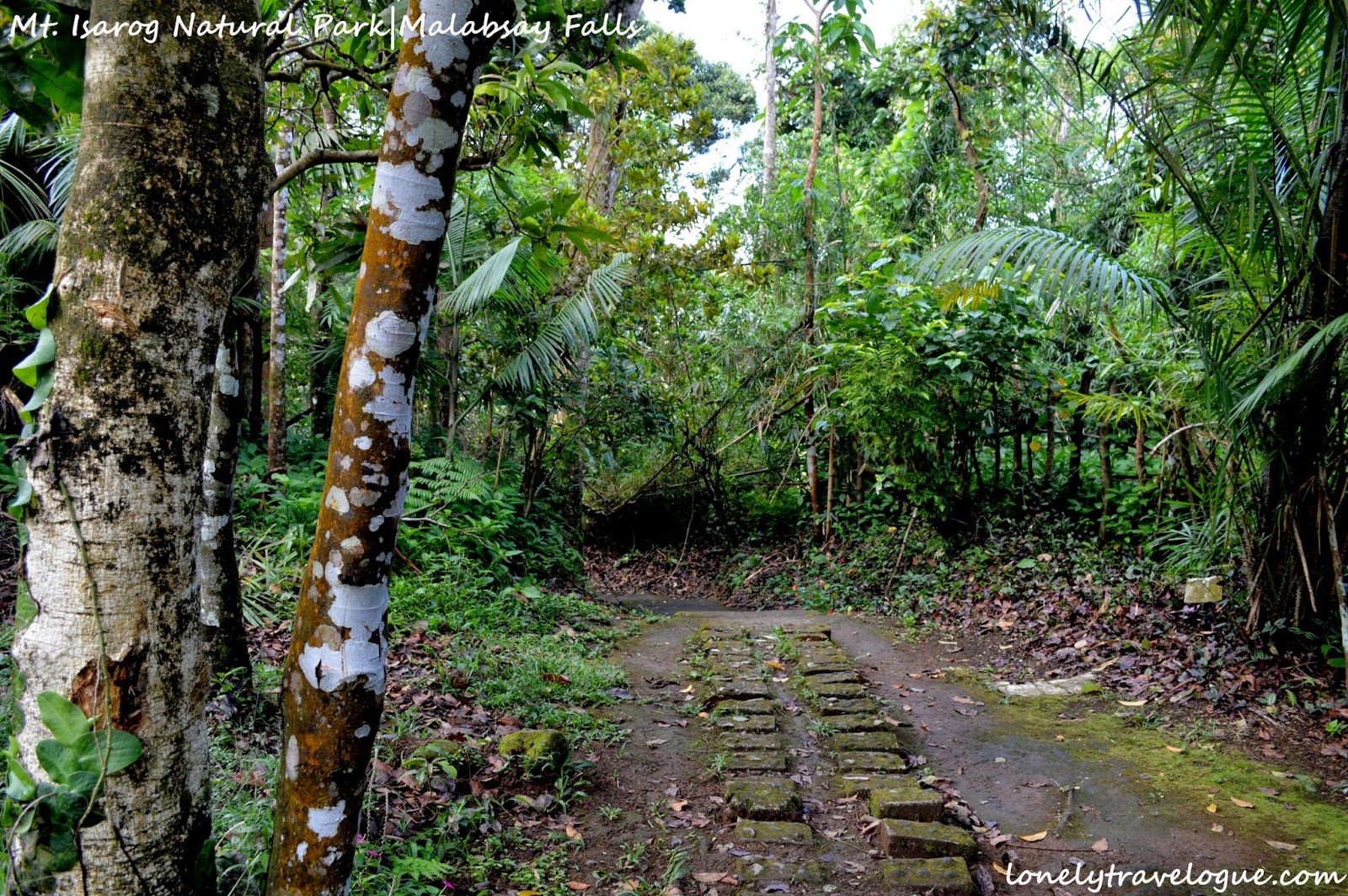 I felt the fresh air when we entered the gated natural park. The air was cold brought by the swaying of different leaves covering the entire area. There were woods that seemed shattered by the typhoon. But nonetheless, the view breathtaking and refreshing.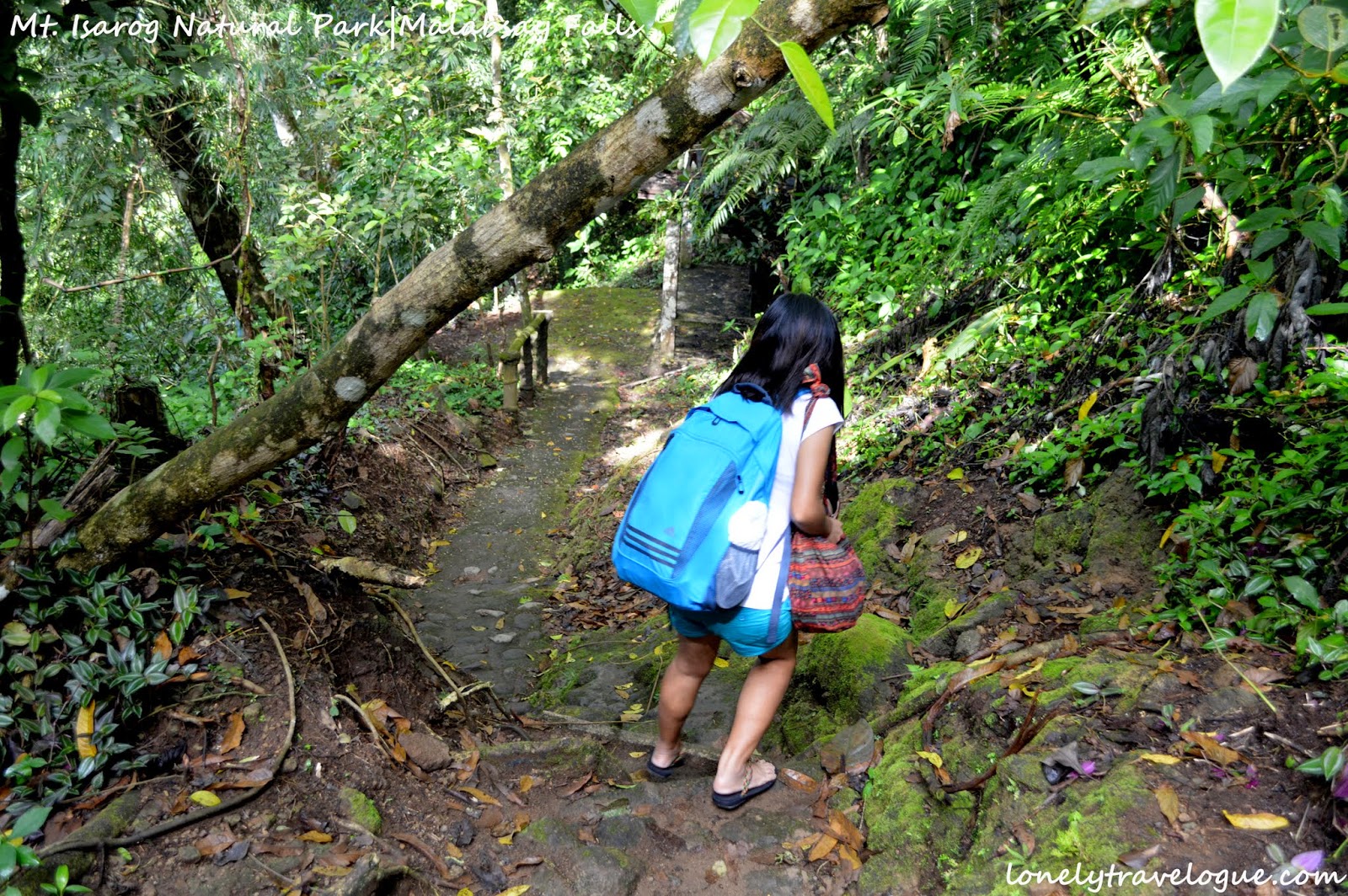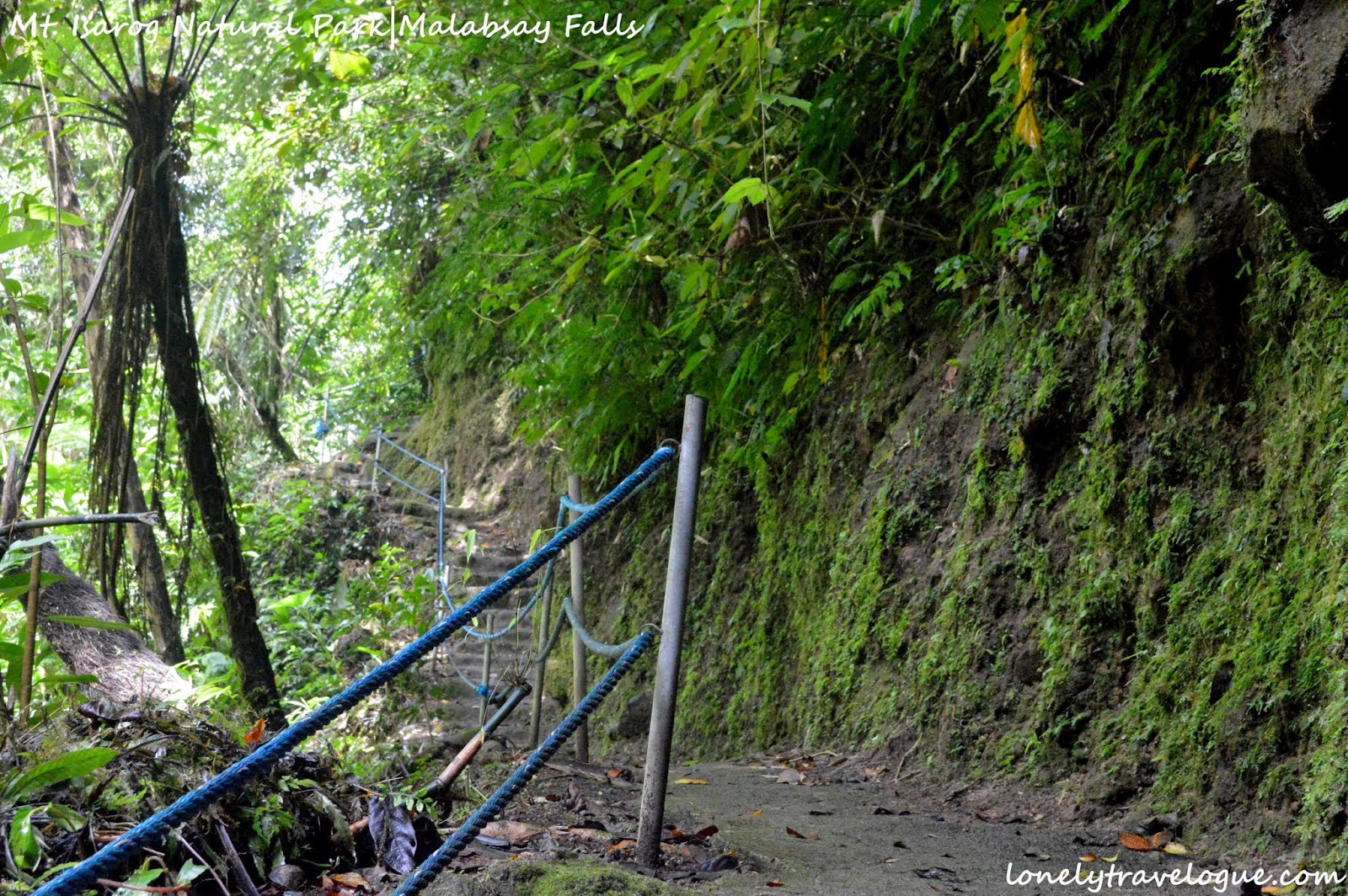 It was a refreshing commune with nature. Considering the environment I live in the metro, Mt. Isarog Natural Park is a haven. There where moss all over, a manifestation of a healthy ecosystem.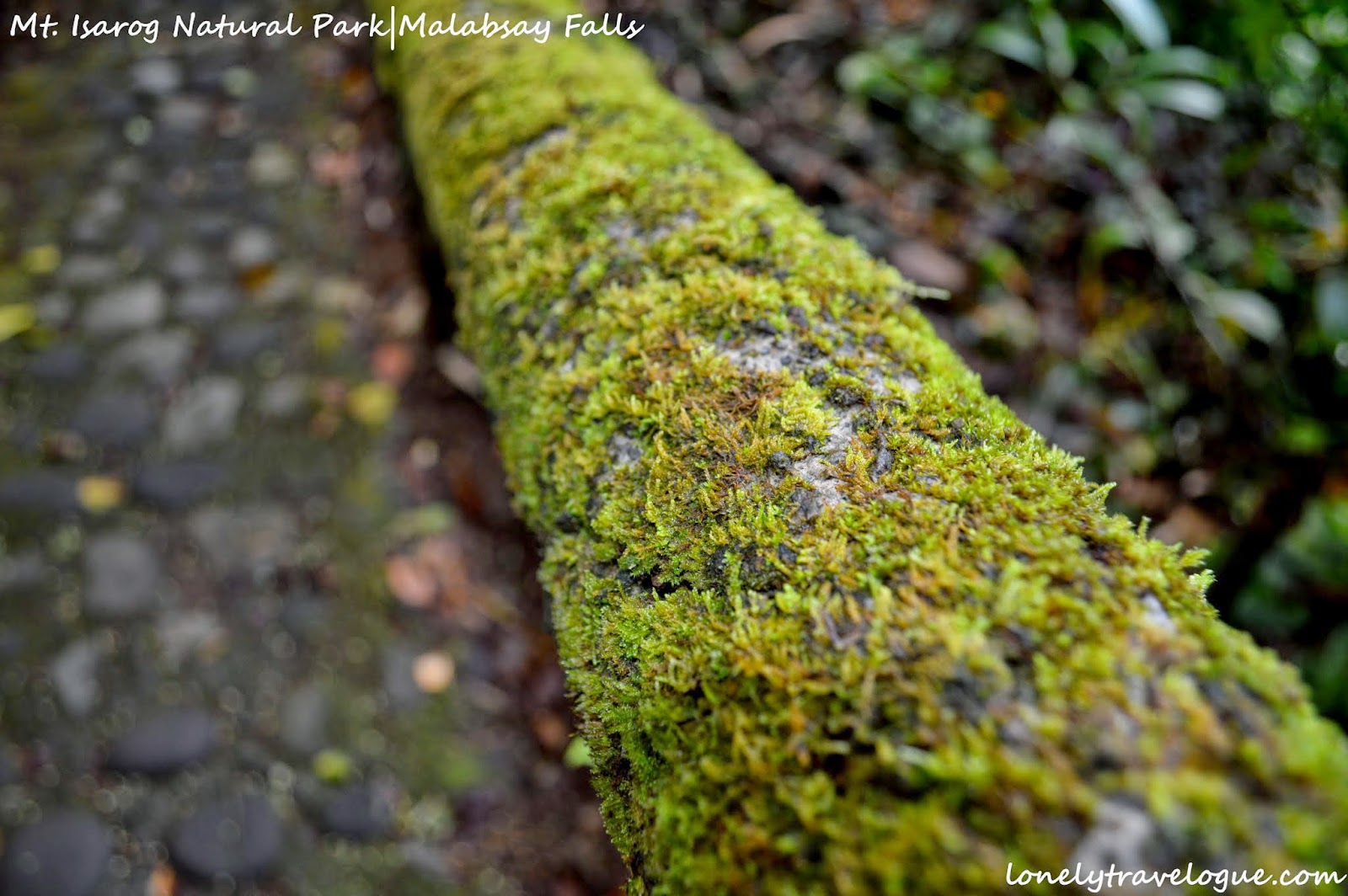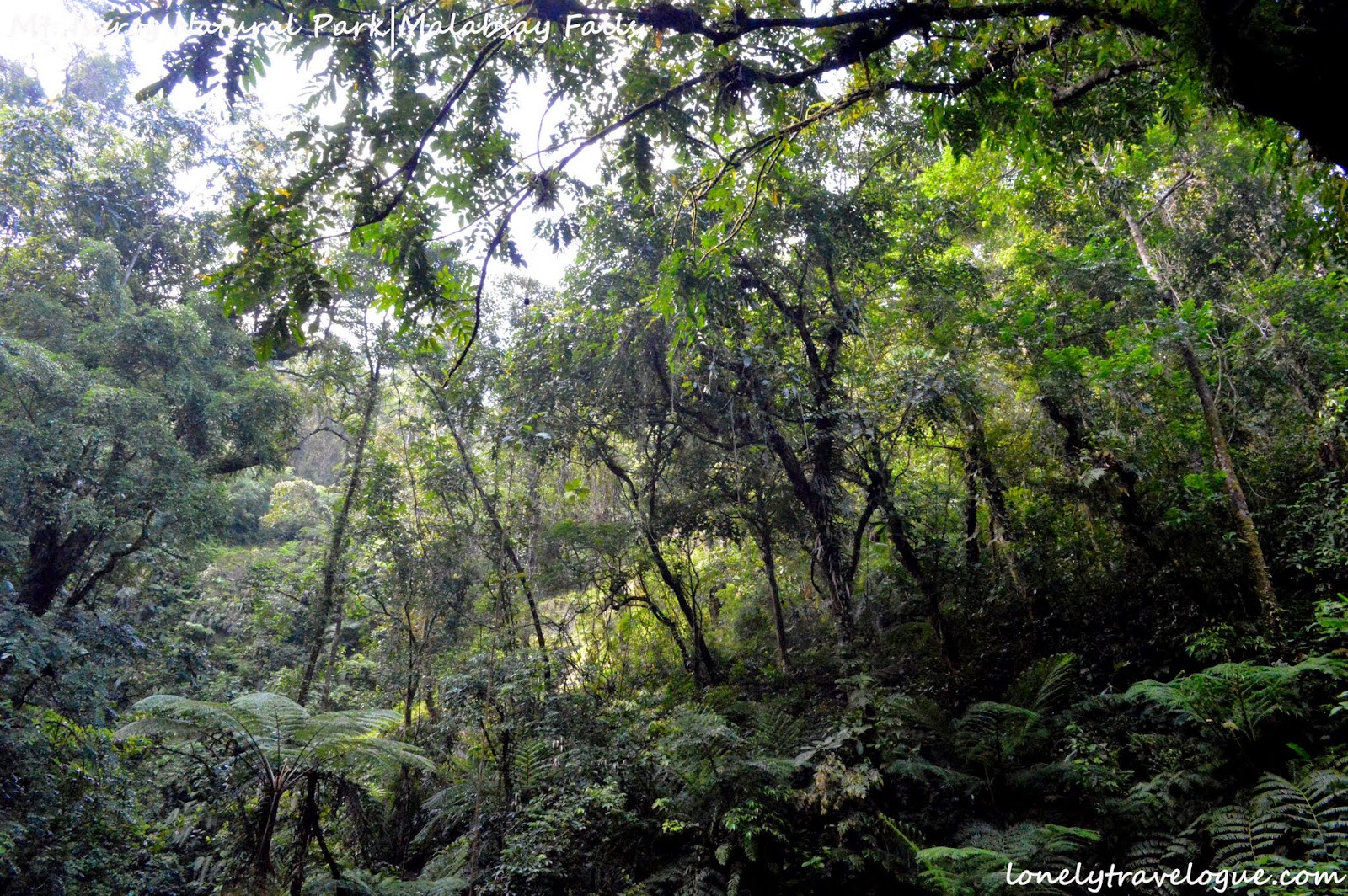 Although there is pathway leading to the falls, I can't help but to be extra careful because it was very slippery. At times I stumble given my clumsy personality. Ok I am, don't laugh. There is a sense in me that is always excited therefore I am always in a hurry to do things without looking at the environment. The result, I am entangled sometimes in a bad fate or most of the time in a fortunate discovery.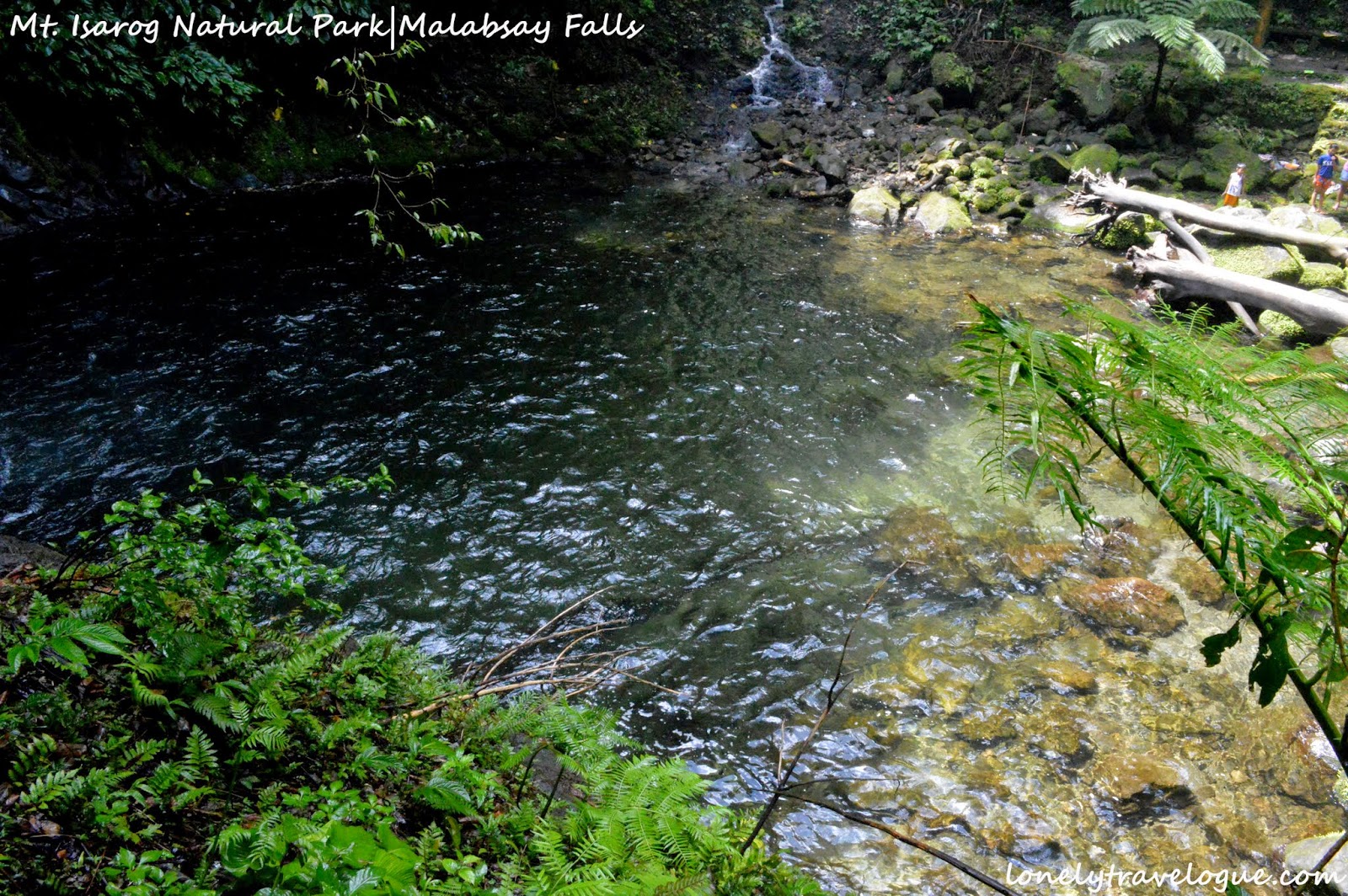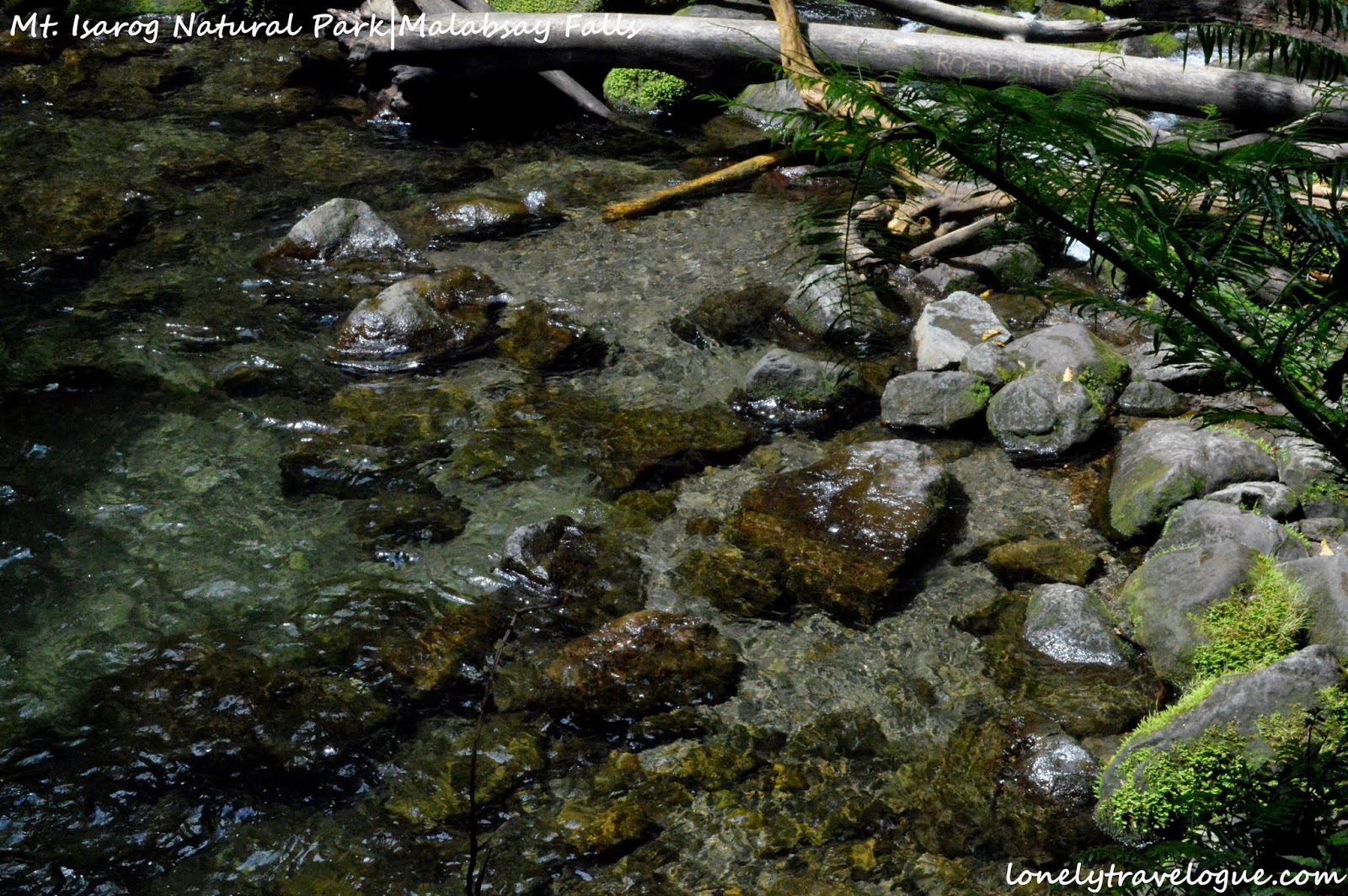 Down the forest is a strong current of water falling from a stream above.


"Its Malabsay falls mighty roar" I said.


We're like in a hidden enchanted kingdom of creatures alien to men. No one was with us except the presence of nature built by the tides and circumstances that arrived on Earth.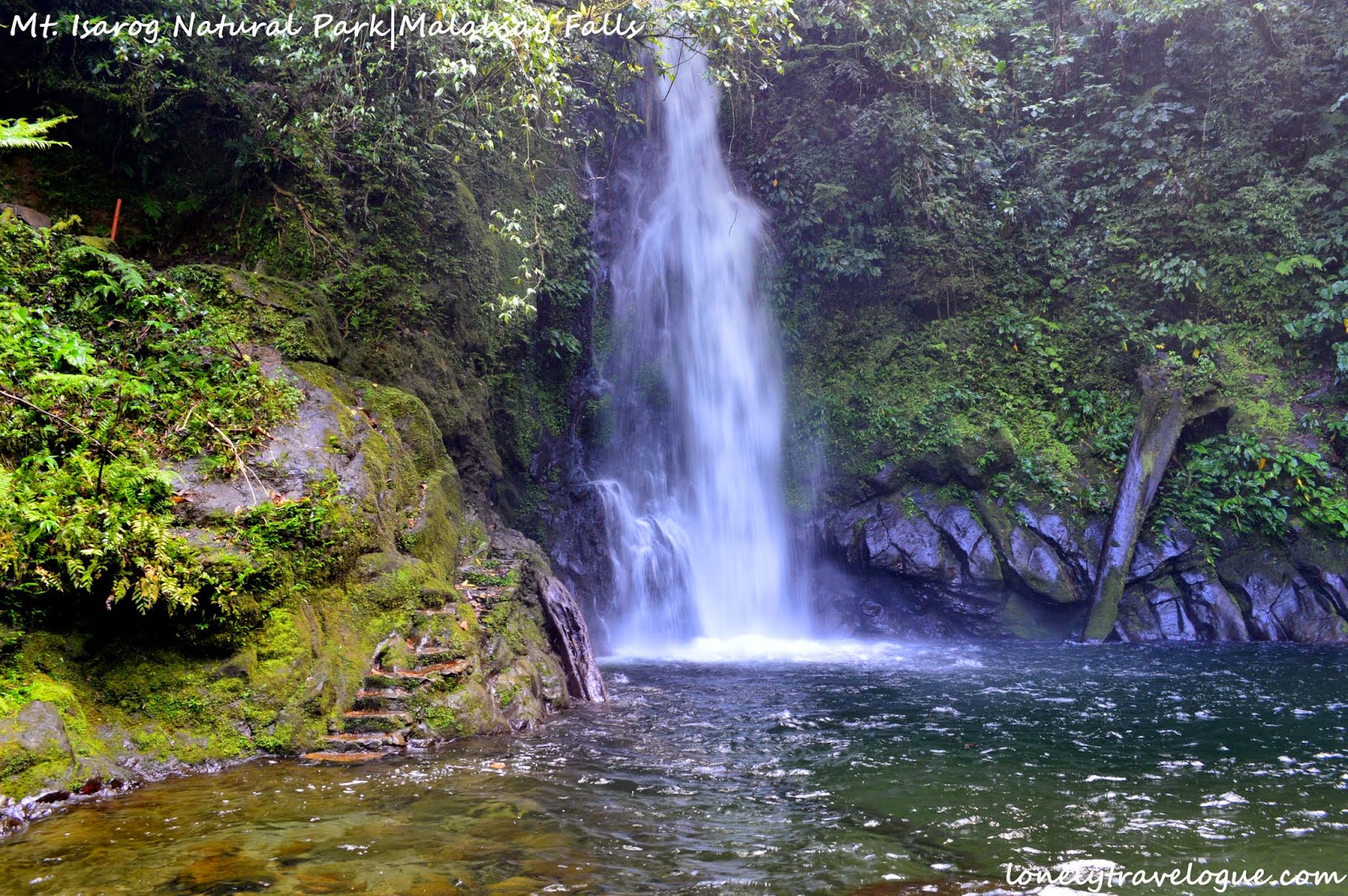 Every waterfalls I experience is like a human being. Nothing is the same in aura and personality. Therefore each waterfalls is worth my time and effort.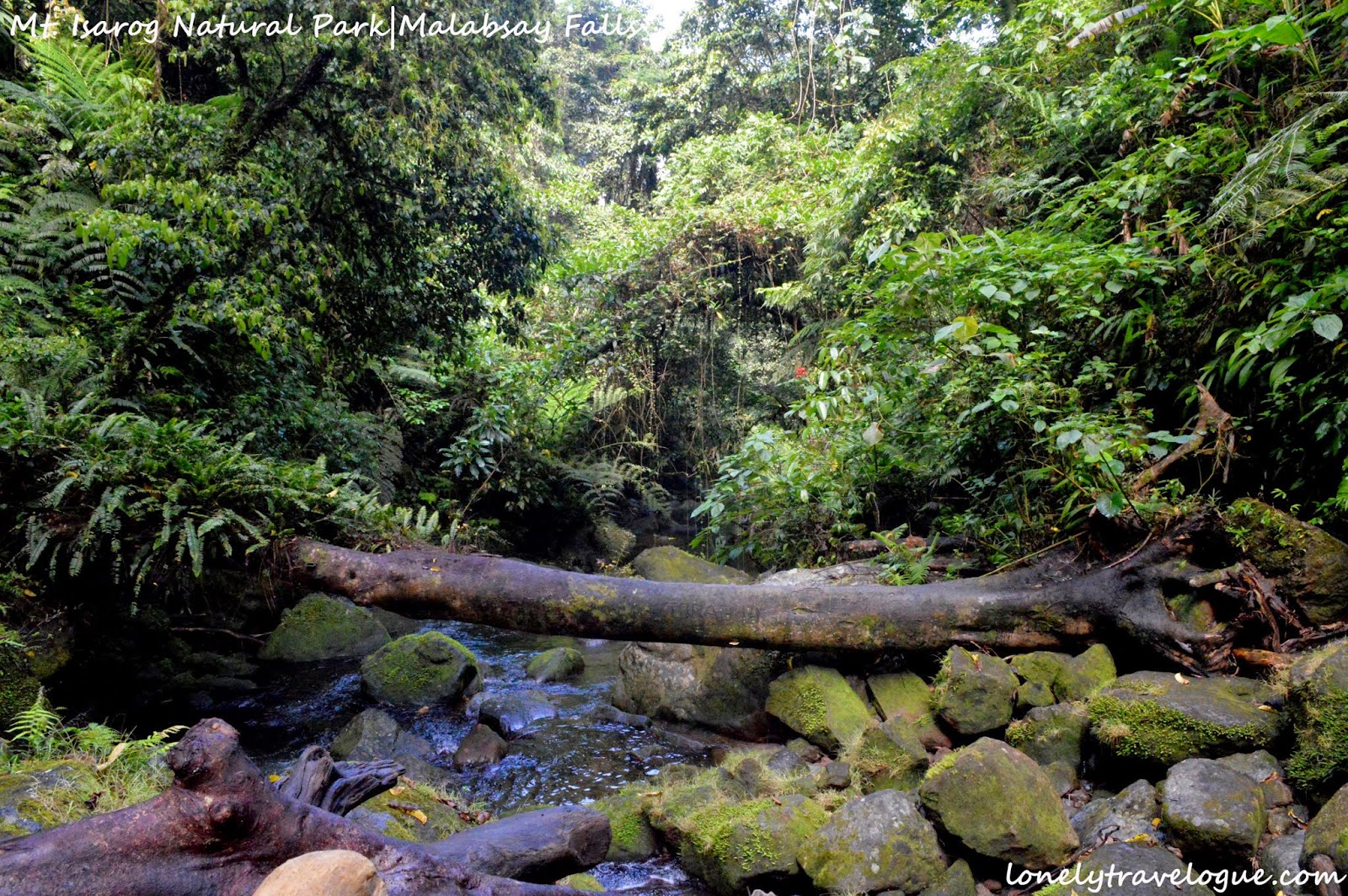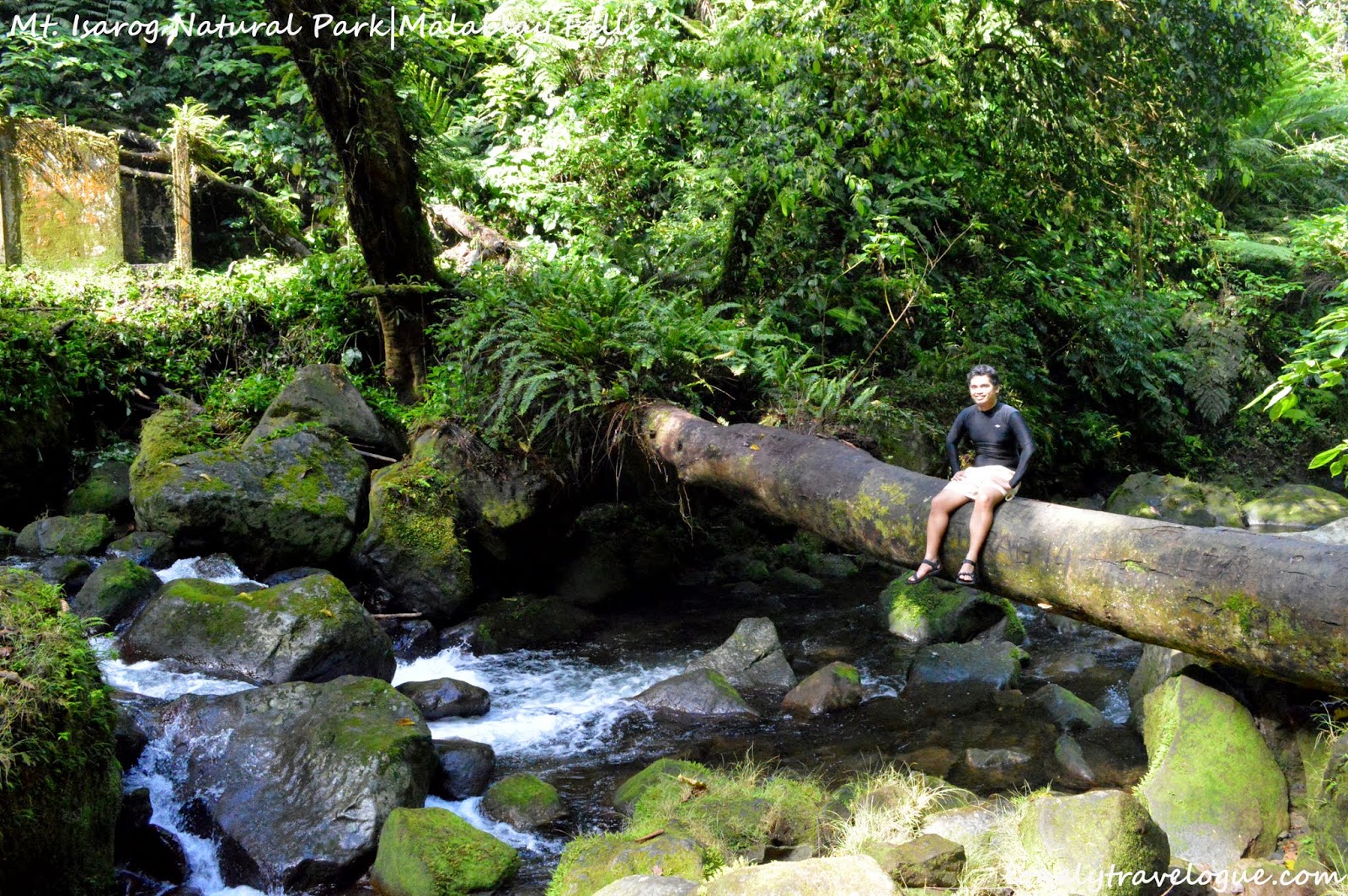 There is a big trunk that fell in front of Malabsay falls that is hiding on the big rocks covered with moss. It didn't took my clumsy character a second to decide weather to try if I can go there or not. Of course I don't care if the rocks were slippery or not. To tell you the truth, its not for selfie purpose but to the fulfillment to do things normal men wouldn't do because its dangerous.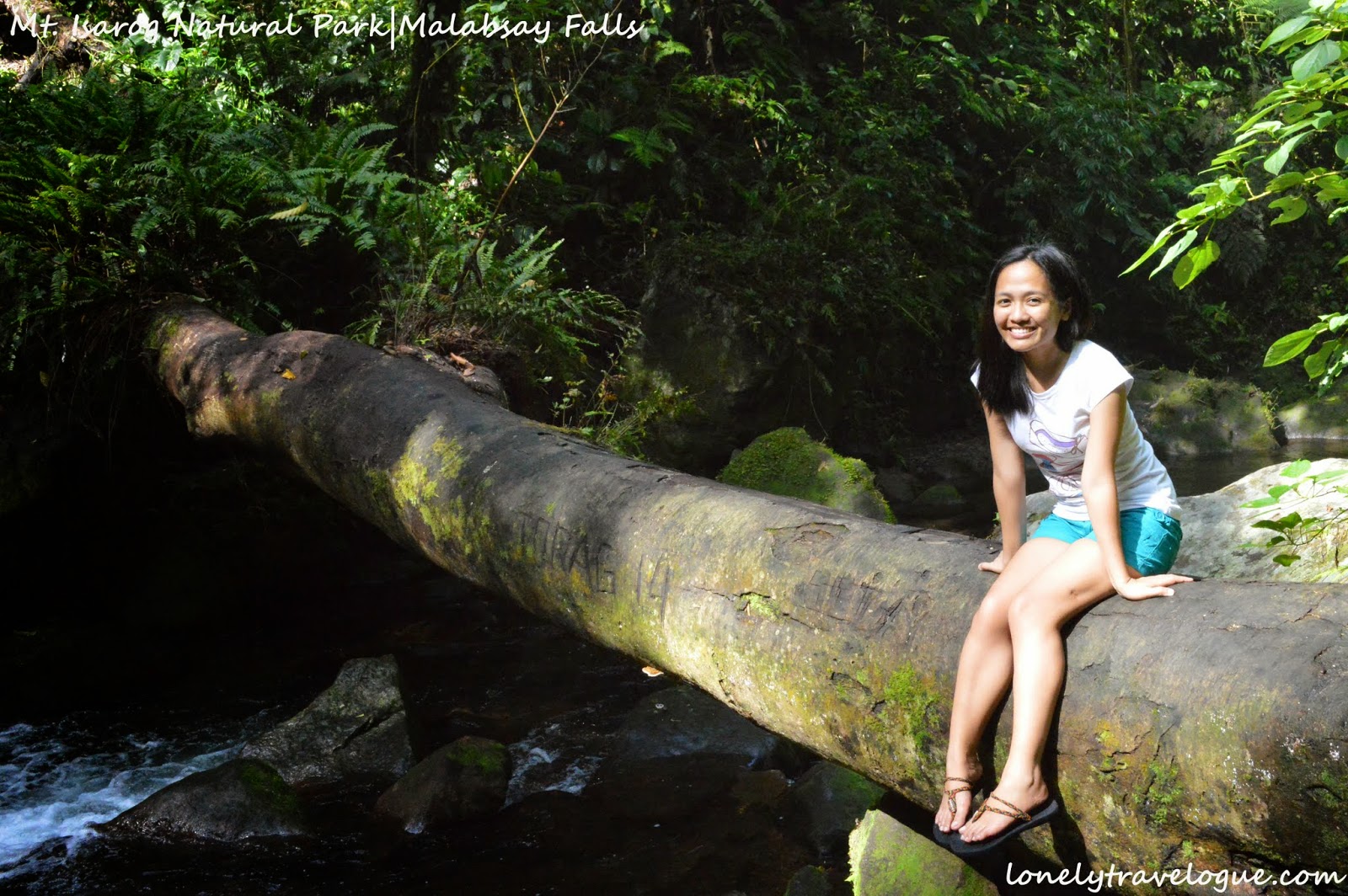 I was able to cross the slippery rocks and later on I convince Miss Lingayen to follow my path. And I was proud she made it without any scratch – unlike me.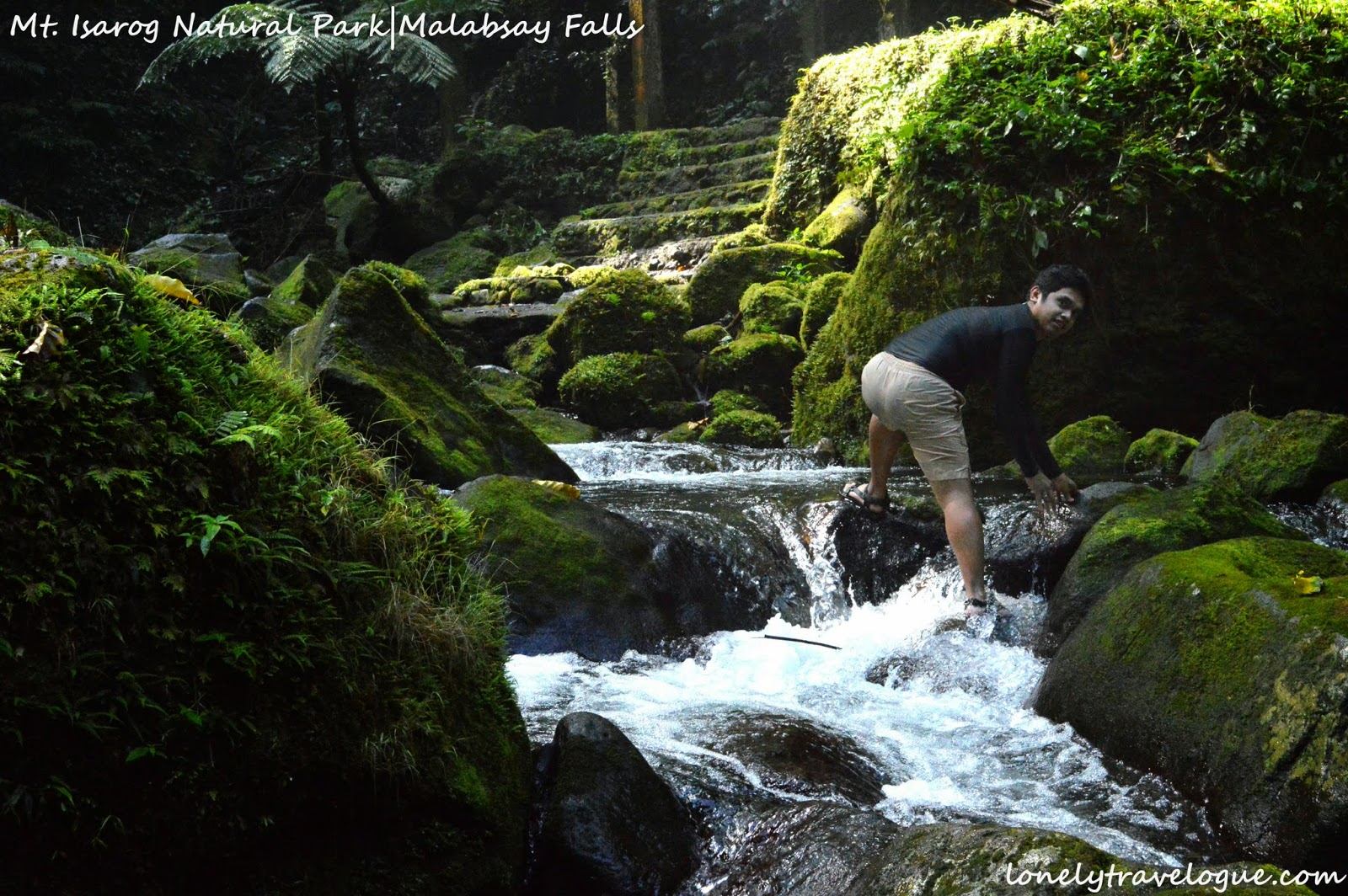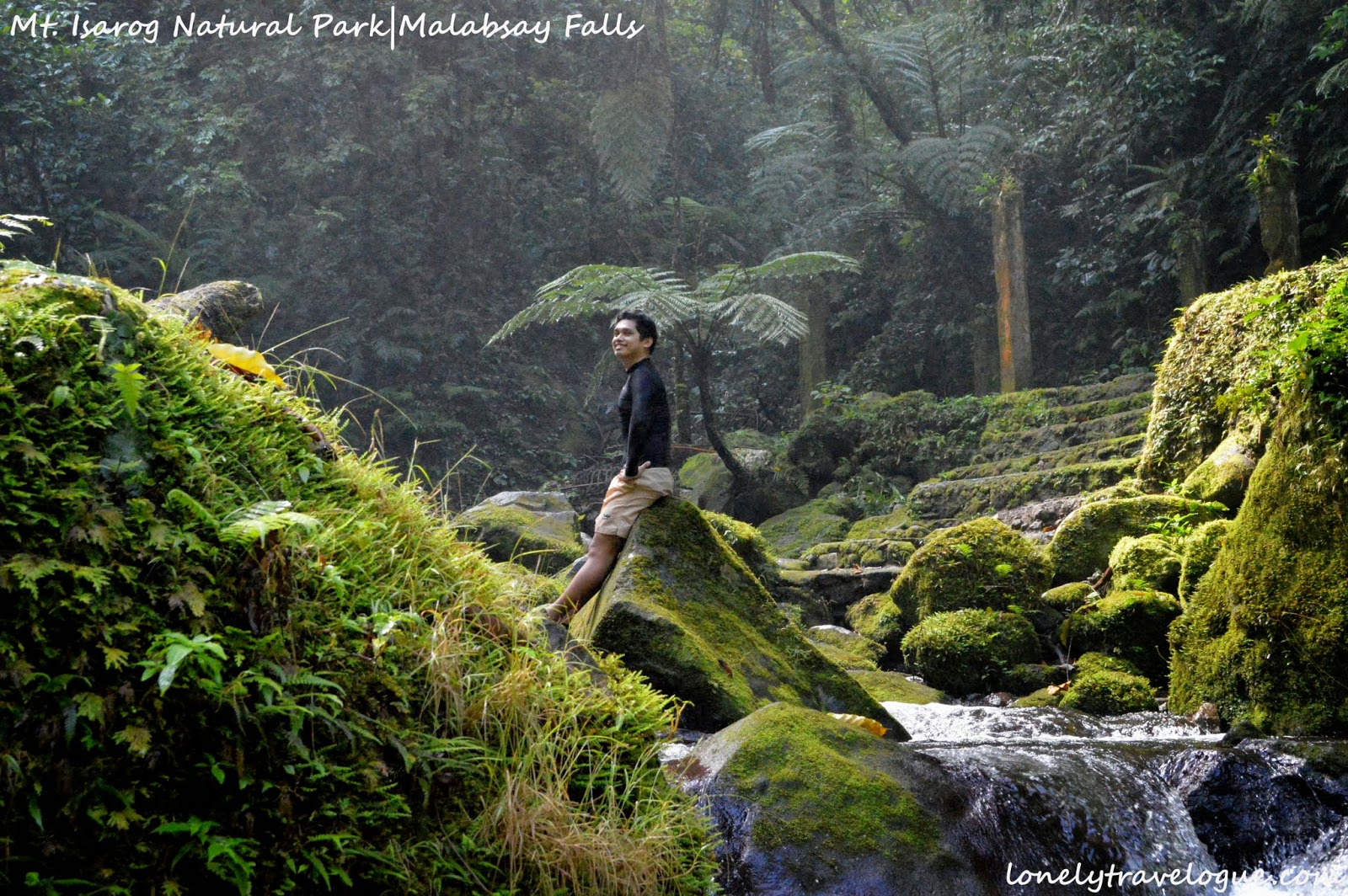 I move on and swam until I give in to the cold water. I cant go far under the falls because as per my estimation its deep. So decided to sit and watch the waterfalls and write a poem.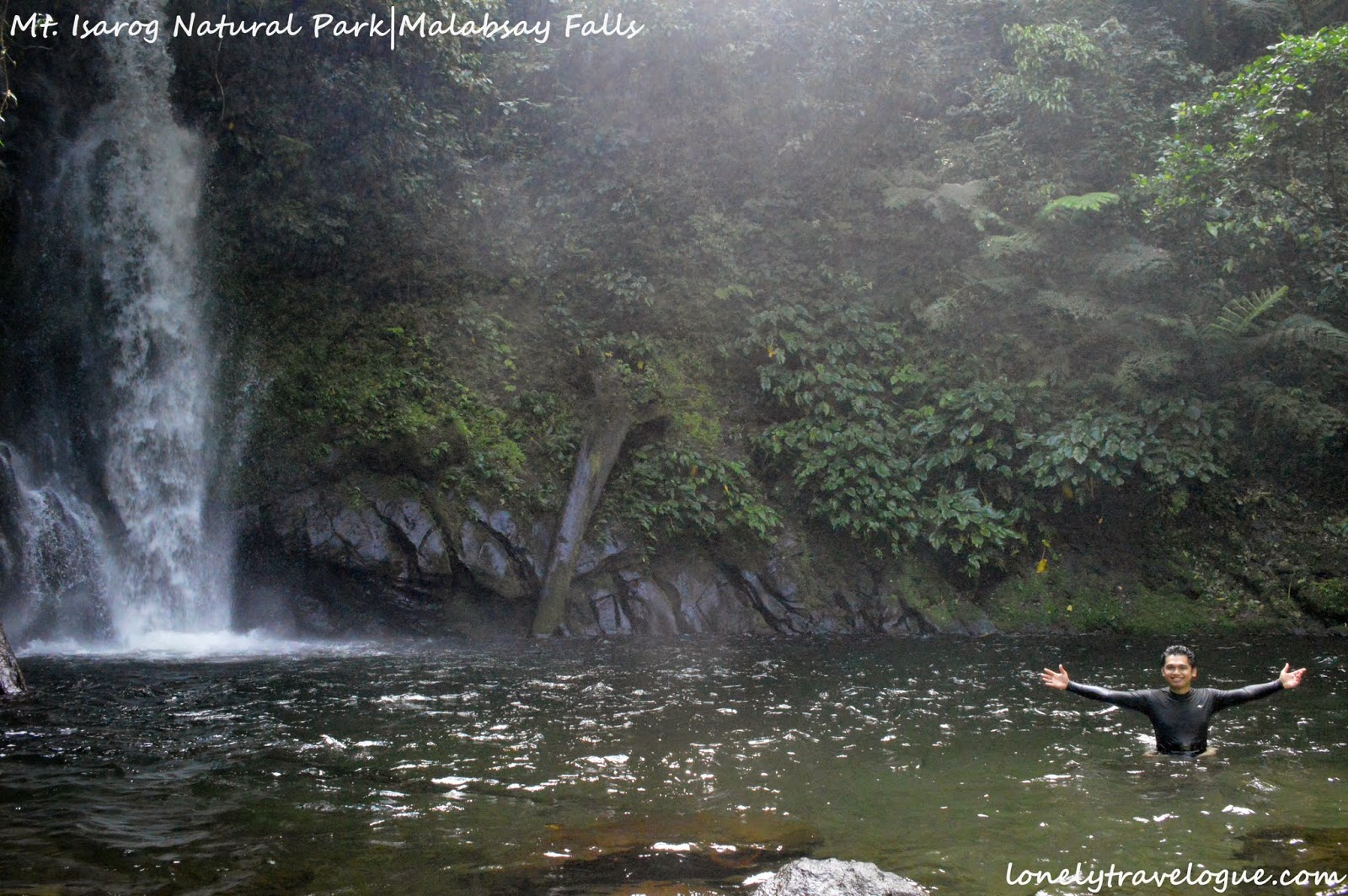 Ang Talon Ang talon tila di napapagod Mahulog mula sa kabundukan Ito ay patungo sa mahabang ilog Sa ilog ng kalayaan Umaagos sa malawak na karagatan Karagatan ng buhay ng sangkatauhan Ang talon tila nagpapahiwatig Dingin ang kanyang tila maliit na tinig Sa bayang puno ng kabuluhan Ang talon nagnanais na siya ay bisitahin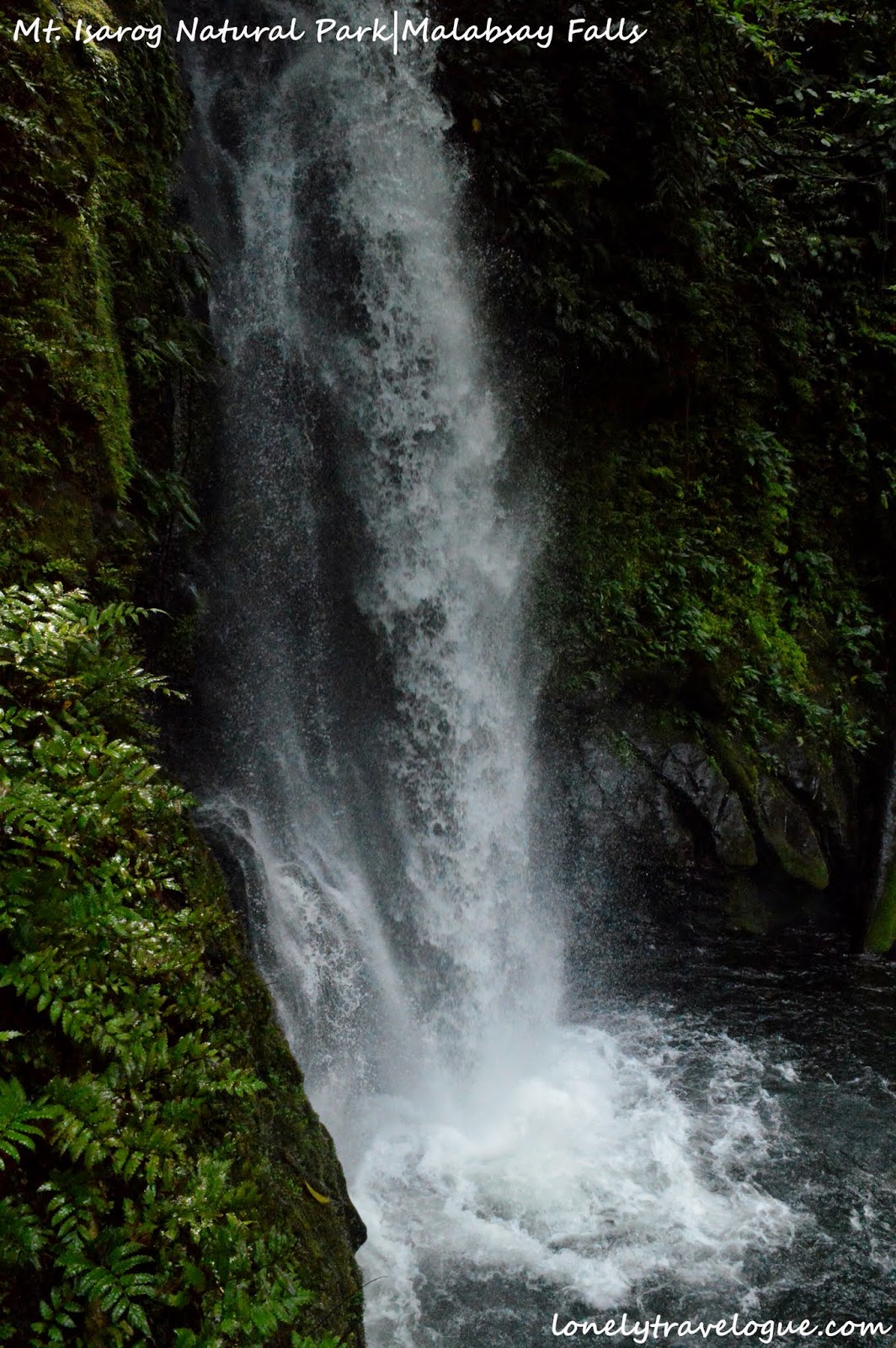 Malabsay Falls is worth my half day in Naga. The romance was short but complete. If ever there will be chances that I visit the city again, no doubt I pay this a visit.