Caramoan Series
Cotivas Island: Starfish Island of Caramoan (Soon)


The next morning we took a one hour boat journey to the north part of Caramoan. I was excited because Nalingawan is a combination of beach and rolling hills island. Mangroves was the first sight then a lush of green with herds of cow grazing in the open fields. There are no many trees on the island but the rolling hills suffice it to be a picturesque memorabilia for an urban junky that longs for nature. First pulse would be a selfie then a picture with the cow grazing over.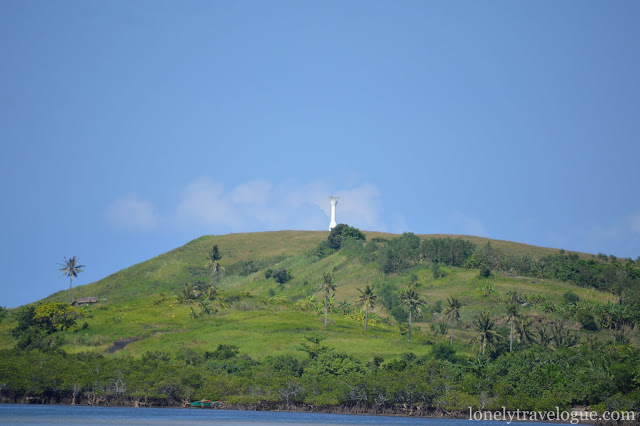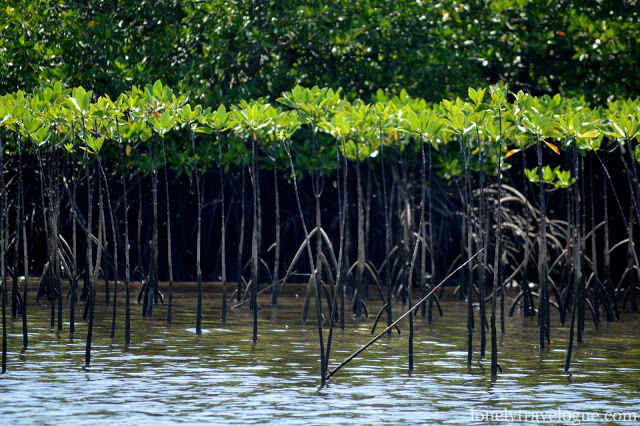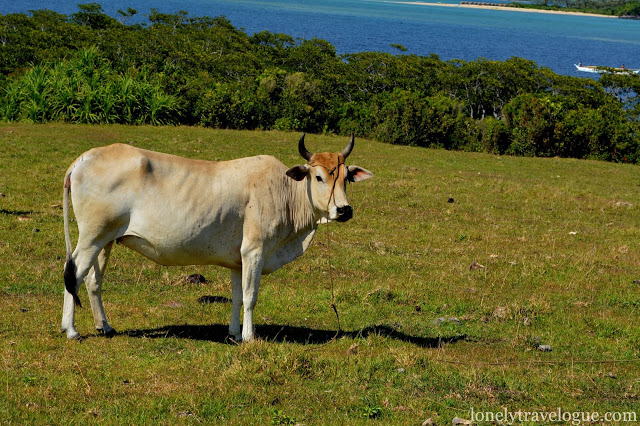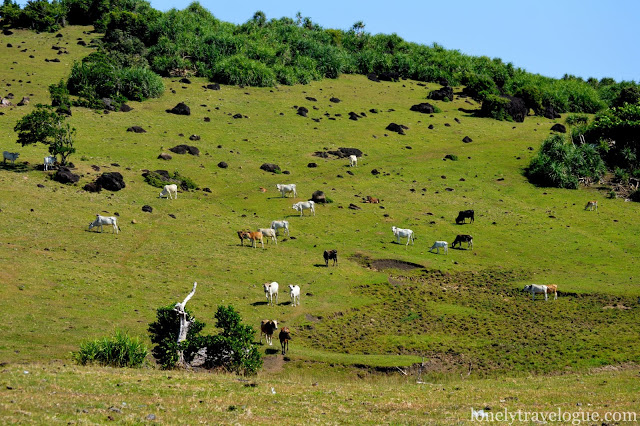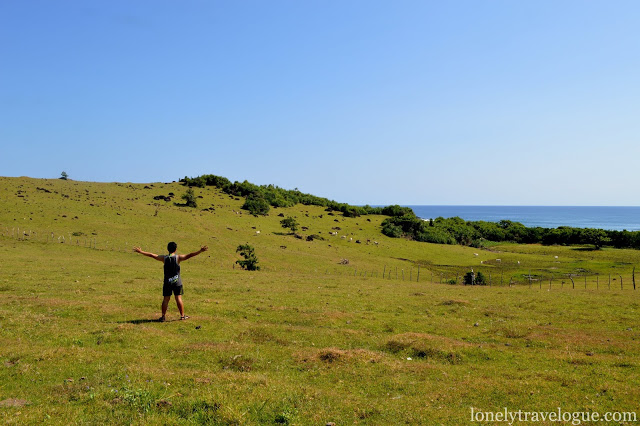 On the northwest side of the island is another mystical tale this time from a form of land. Visible from the rolling hill is a peak hill that has fences and has tick trees on top – they said that nobody goes there because doing so will bring bad luck or can even cause death. I wanted to try but our guides were afraid so I abide.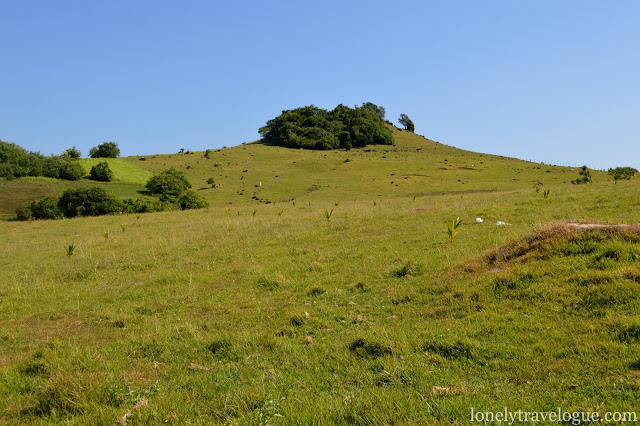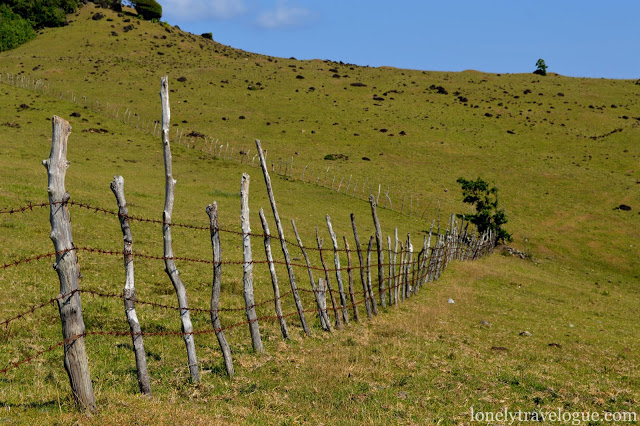 They said that Nalingawan Island was caused by volcanic eruption. There are volcanic rocks scattered all over the vast green land. This black rocks dotted on the green fields with cows roaming around adds characteristic to the vivid color of the island. On the far end is the turquoise Philippine Sea of the Pacific Ocean gone mad.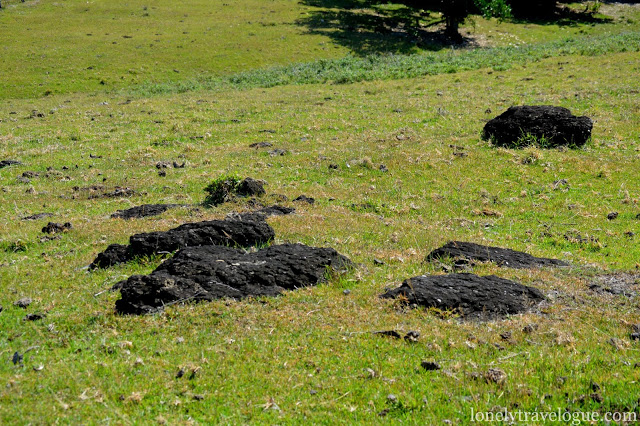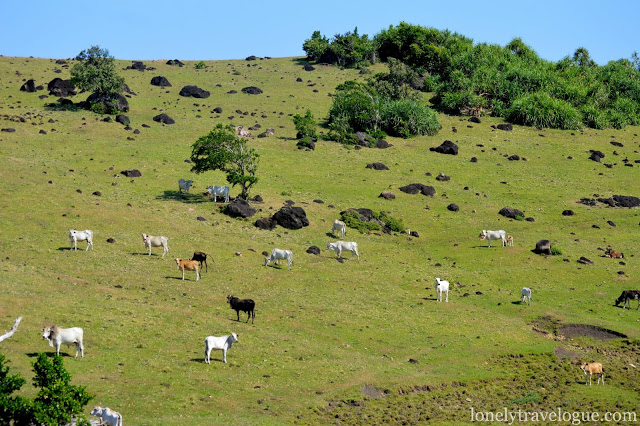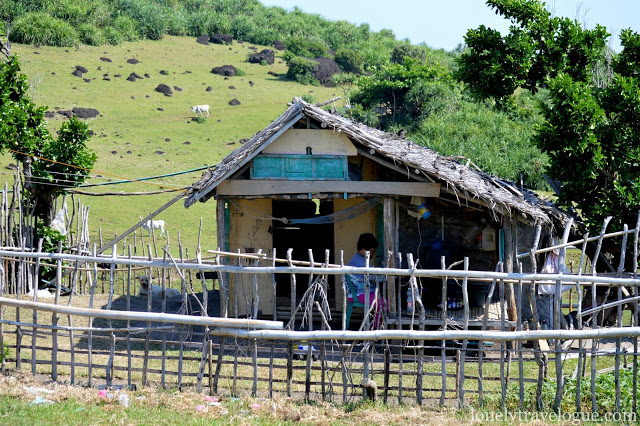 Carved by magnanimous black rocks, white sand and roaring waves this side of the island is perfect for both adventure and contemplating. With towering waves and heavy volcanic rocks you will humble yourself to the creation of the Lord. We sat on the rocks for a while then later on gave-in to the inviting turquoise water and playful waves.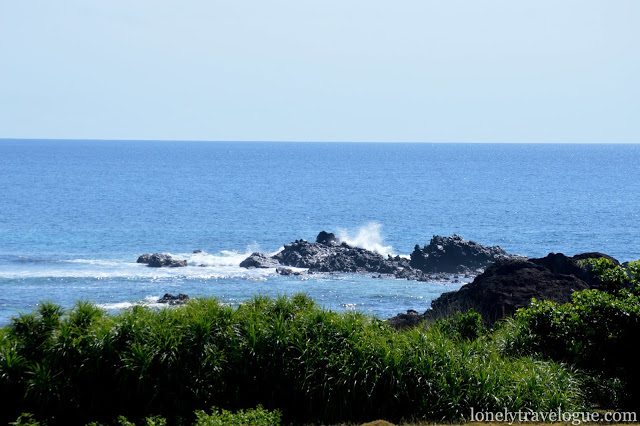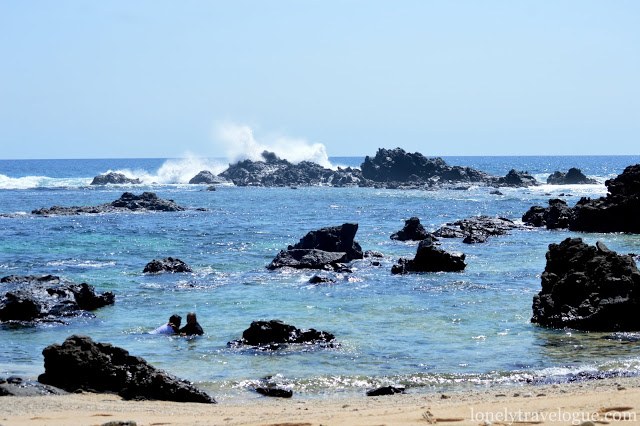 Going back to our boat the tide begins to recede. Seeing a white line on the middle of the sea was a signal that we have to move to our next destination – the sandbar of Cotivas!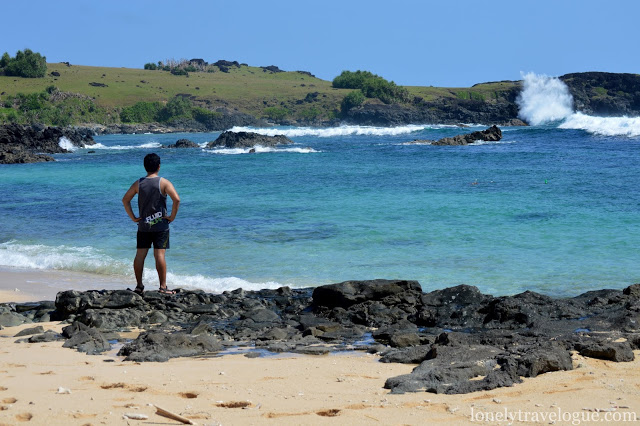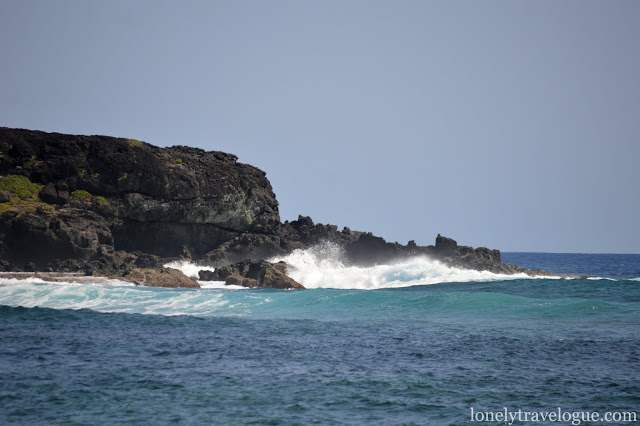 This tour is brought to you by Naga Excursions – the tourism arm of Naga City in coordination with Kadlagan Outdoors.