All roads lead to love this Valentine's Day but F1 Hotel Manila is providing you with a lot of selections so you can have the sweetest road to your lover's heart.


If you don't want to compete in the crowd who are always going for that dreamy dinner date, you can have a lunch date at our F All Day Dinning Restaurant and try our "Flower Flavors". Selected dishes from our intercontinental buffet will be mixed with flower ingredients adding zest and spice that you will surely love.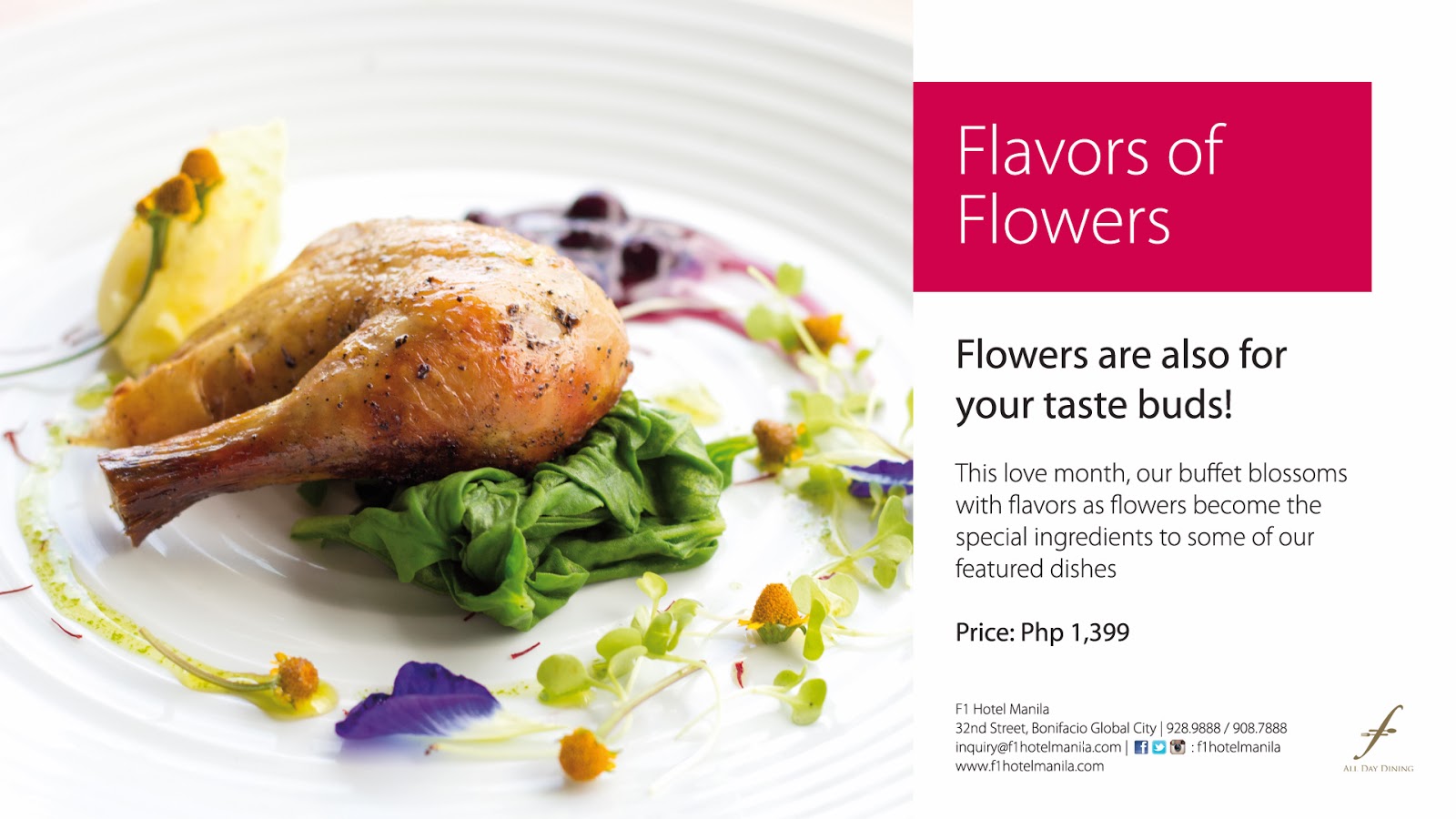 Working on a budget and still wants to spend a special moment with your date? For only PHP 295.00, get ready to have a cheesy afternoon with our Merienda Cena featuring the pleasant flavor of Philly Cheese Steak. To add delight to your date, Panini sandwiches filled with creamy cheese will also be an option in your plate.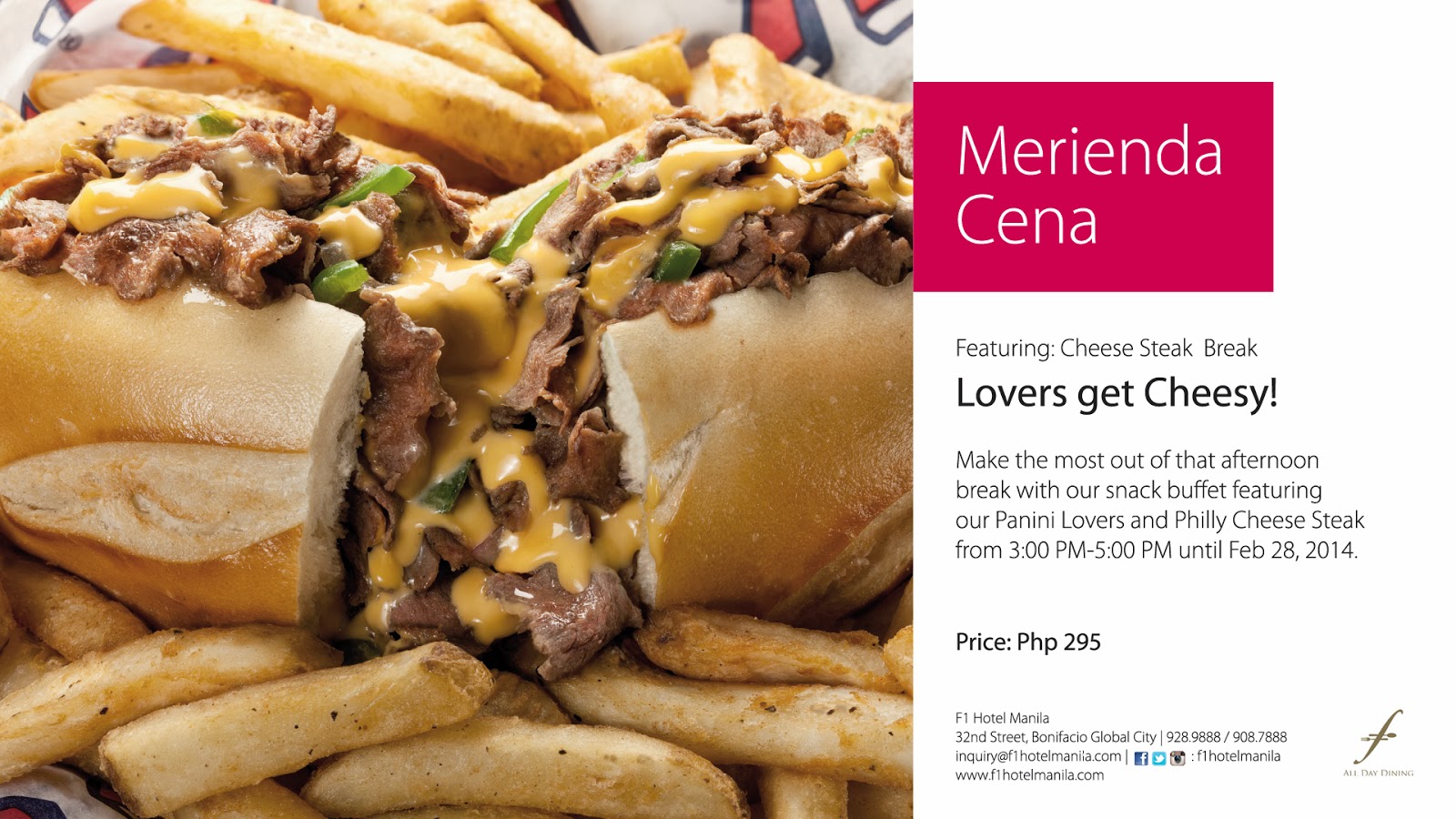 Keeping it in private this Valentine's Day? Private enough that you need a room? How about having a romantic staycation at F1 Hotel Manila for only PHP 8,750? Stay in our deluxe room and start relishing your V-day with a welcome drink at our Canary Lounge. This package also includes two (2) tickets to our Valentine's special. Once the night is over, you have all the room you need to showcase your love with each other. And when the next day arrives, a bountiful breakfast buffet for two (2) will definitely re-energize you to keep that passion on-going.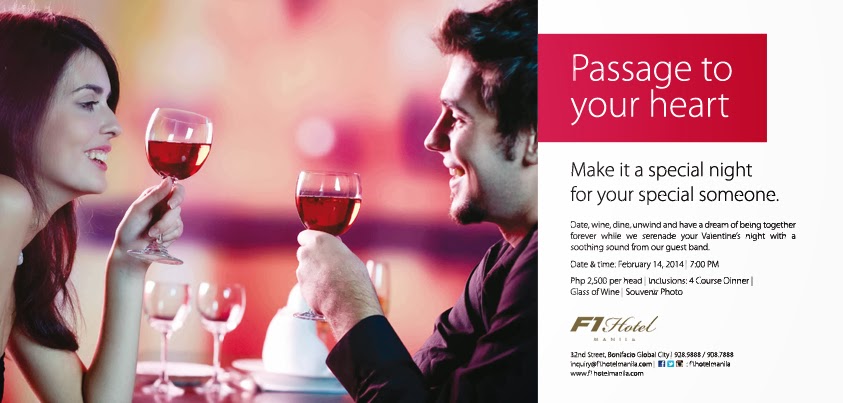 On February 14, 2014, let love lead the way and make those heartbeats harmonize as one with our "Passage To Your Heart" Valentine Special. Reminisce how you first met over a four course dinner; talk about your happiest memories as a couple while drinking a glass of wine; and let the lyrics from classic love songs speak your heart out allowing true love to be felt. Make this moments come to life at F1 Hotel Manila for only PHP 2,500 and let this love day be an opportunity for true love to flourish and cherished.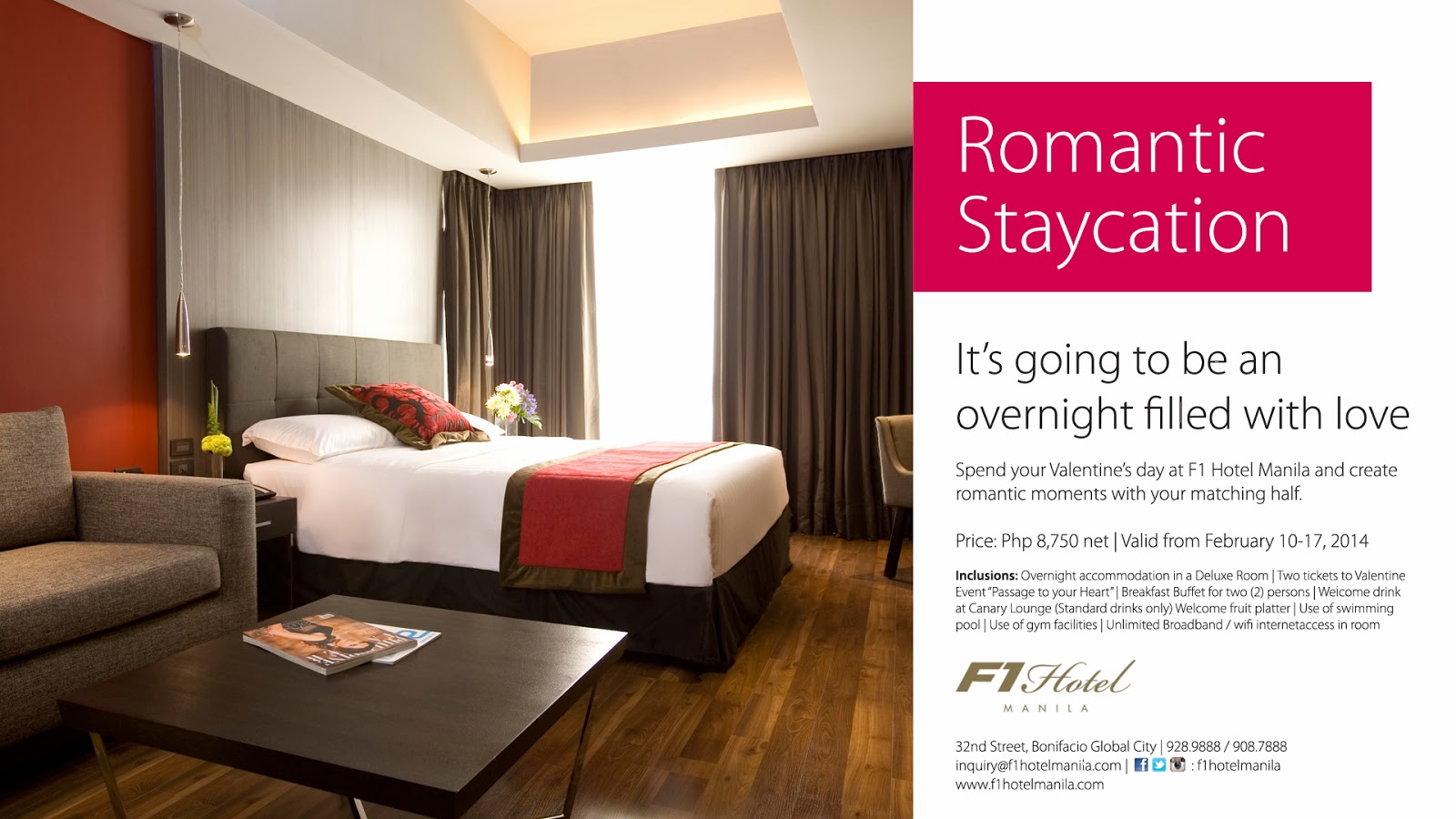 F1 Hotel Manila is located at 32nd street, Bonifacio Global City. For more information, call 928.9888/908-7888 or visit www.f1hotelmanila.com. Like us on Facebook: facebook.com/f1hotelmanila and follow us on Twitter and Instagram: @F1hotelManila