The thing that excites me the most is riding these long vehicles where there can be a room, a dining and simple coach made for long travels called trains. It is a well celebrated form of transportation as it emphasizes industrialization and globalization. So when I knew that there is such thing as the Circular Train in Yangon I immediately added it on my things to do. The Circular Train is a tourist attraction in Yangon where in a tourist will get to see the outskirts of Yangon while on board for 3 hours. The $1.00 train ride is a great way to see the life of the people and the stunning scenery of Yangon Townships. Burmese doing there daily activities such as buying and selling with sacks of goods, students reading books and mothers carrying their baby. It is best to do it early in the morning.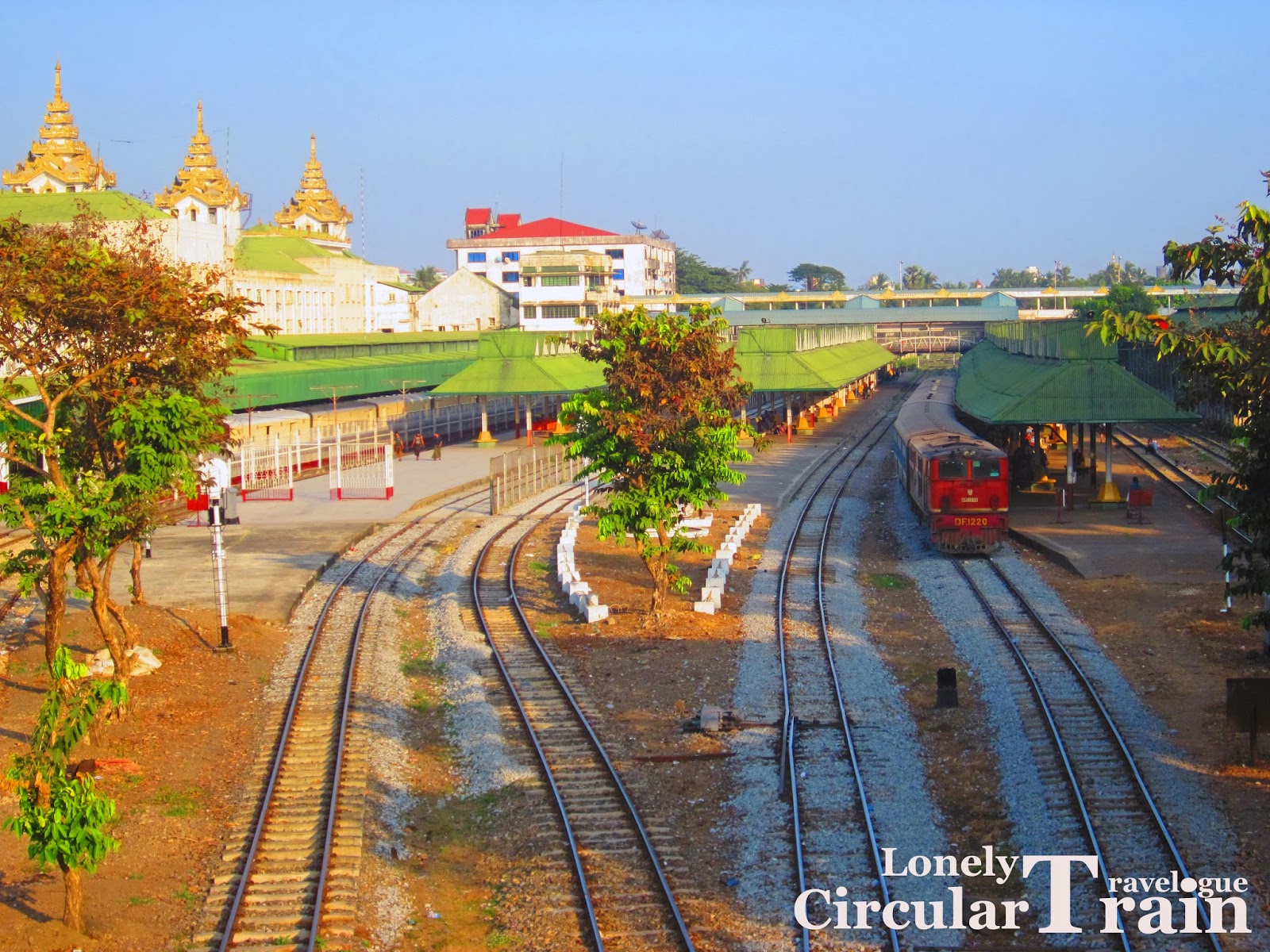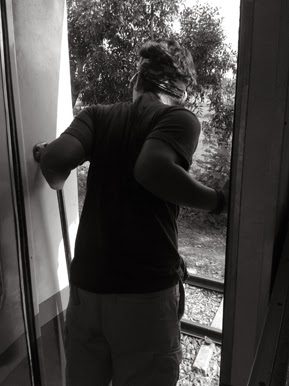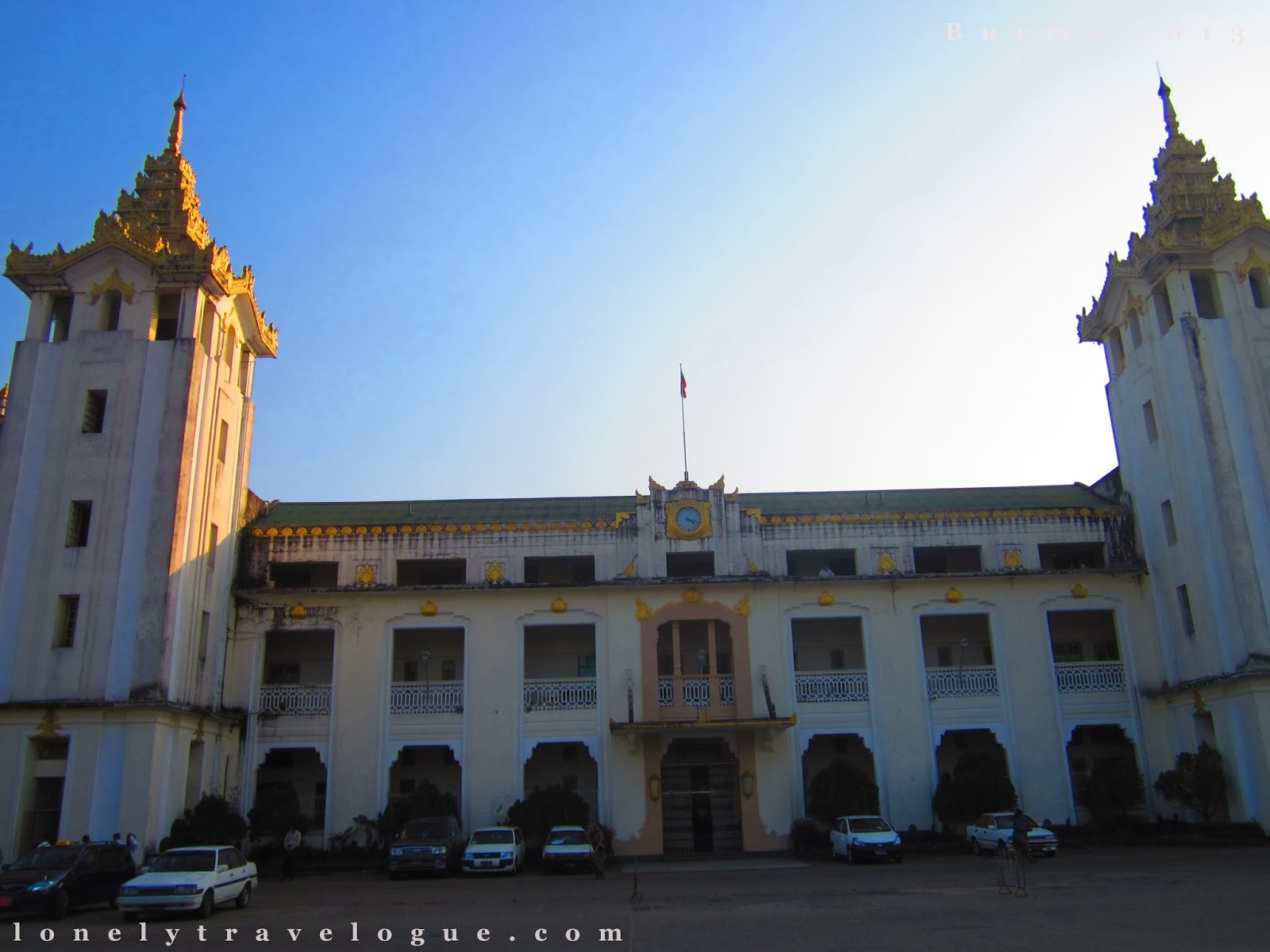 Yangon Central Railway Station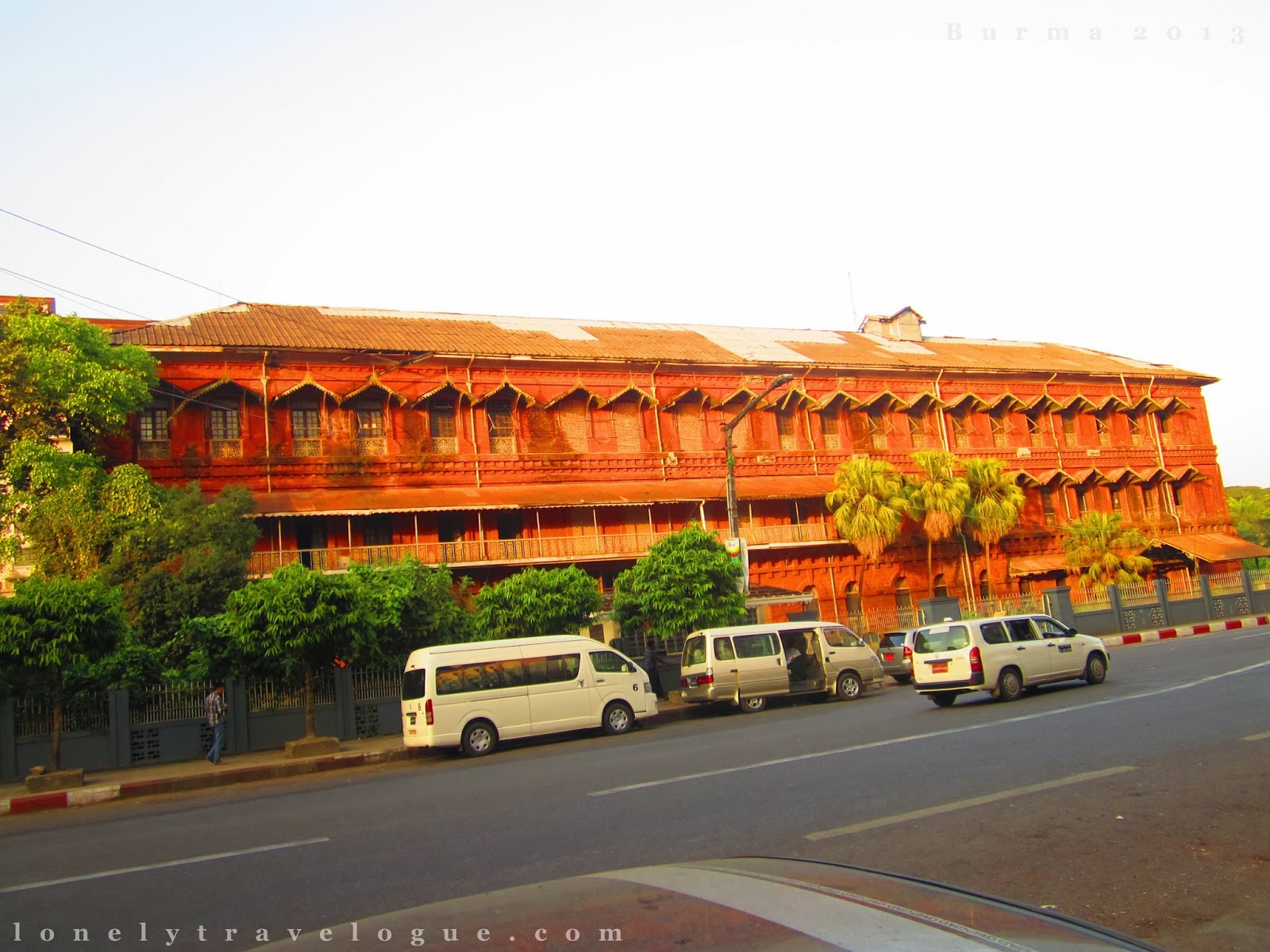 Old Railway Station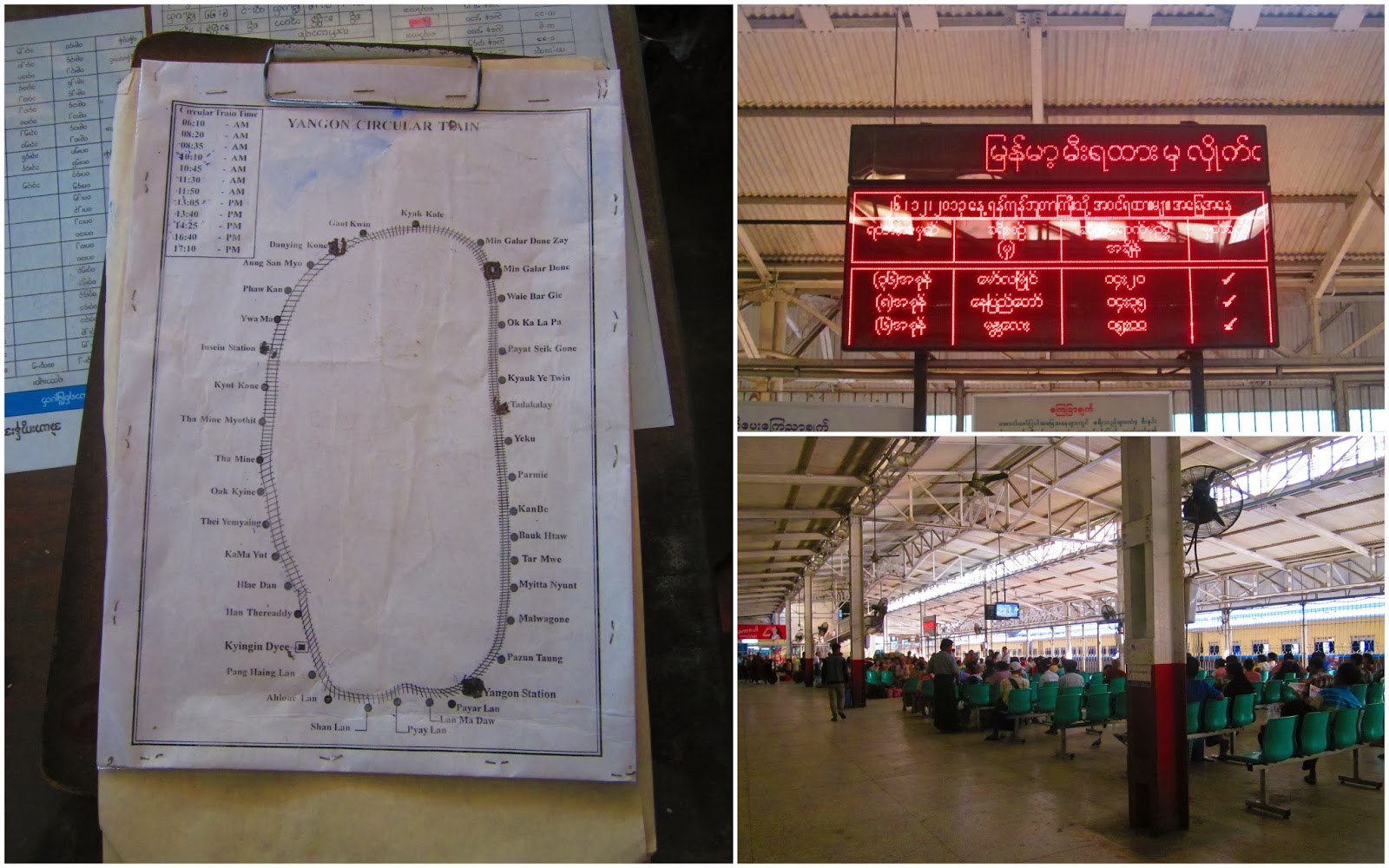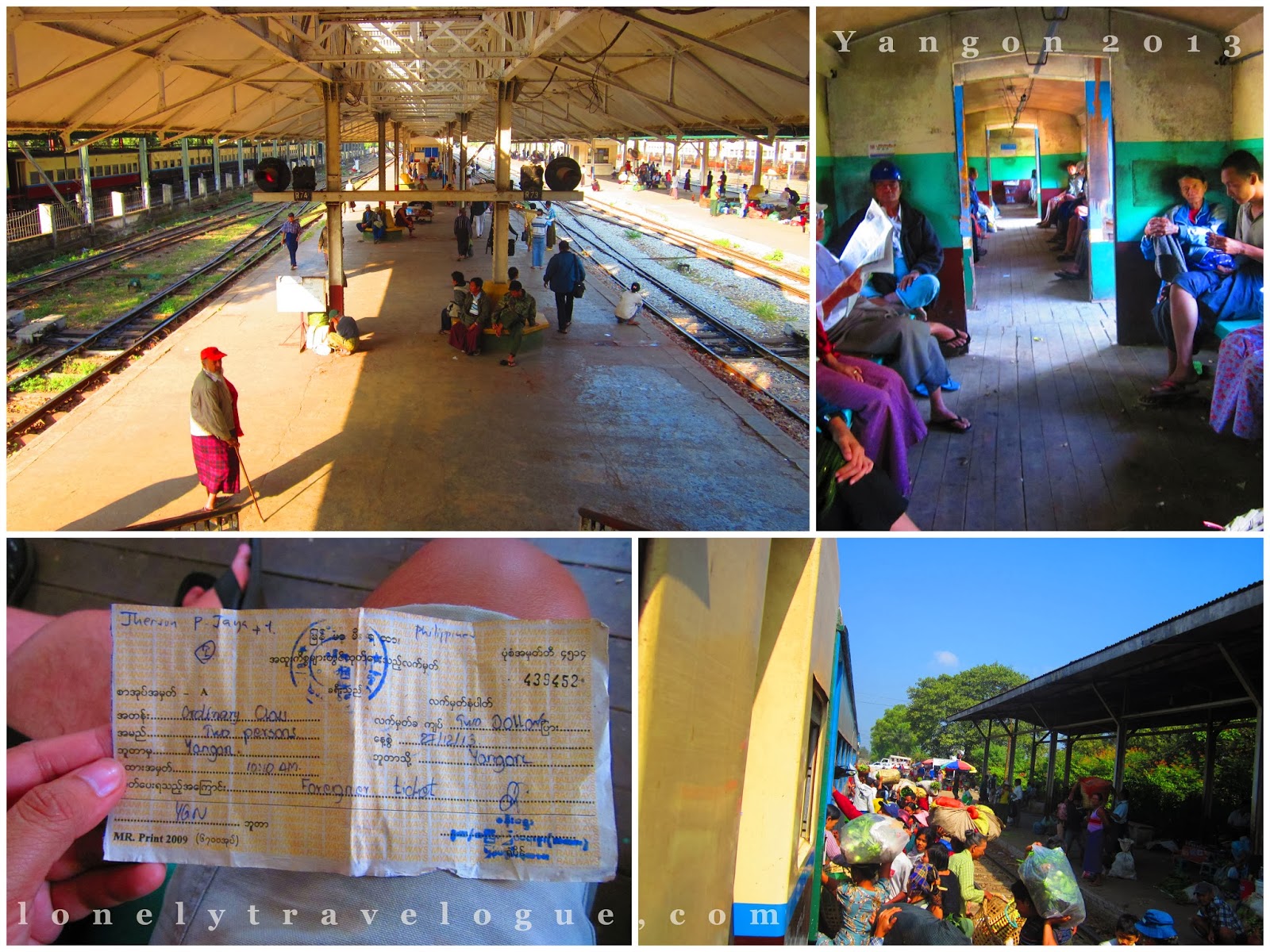 There were gangs of foreign looking people when we arrived on the platform for the circular train. Everybody seems clueless what train to take and to what side to wait. We jump on a century old car which was full of locals and foreigners. We sat on the bench along with a couple solo backpackers from Europe and Asia and greeted them with a smile. I know they were thinking that we are locals. But Ian and I were on the wrong car. The man in the ticketing office approached us and gestured us along with two Malaysian guys – he can't speak English – to follow him. We were like puzzled because he didn't ask the other foreigners to follow him. He brought us to a half empty and a much nicer car reserved for foreigners.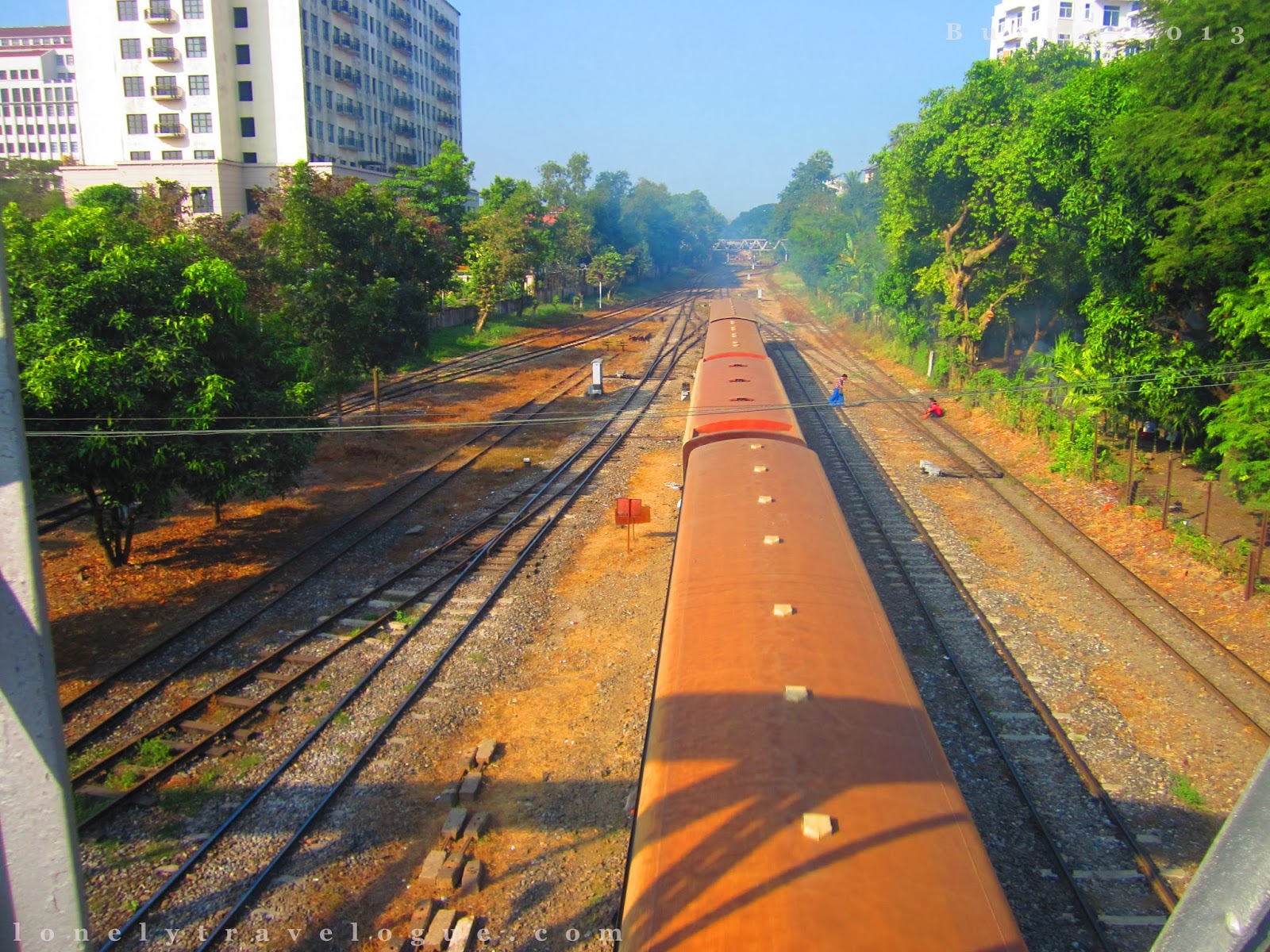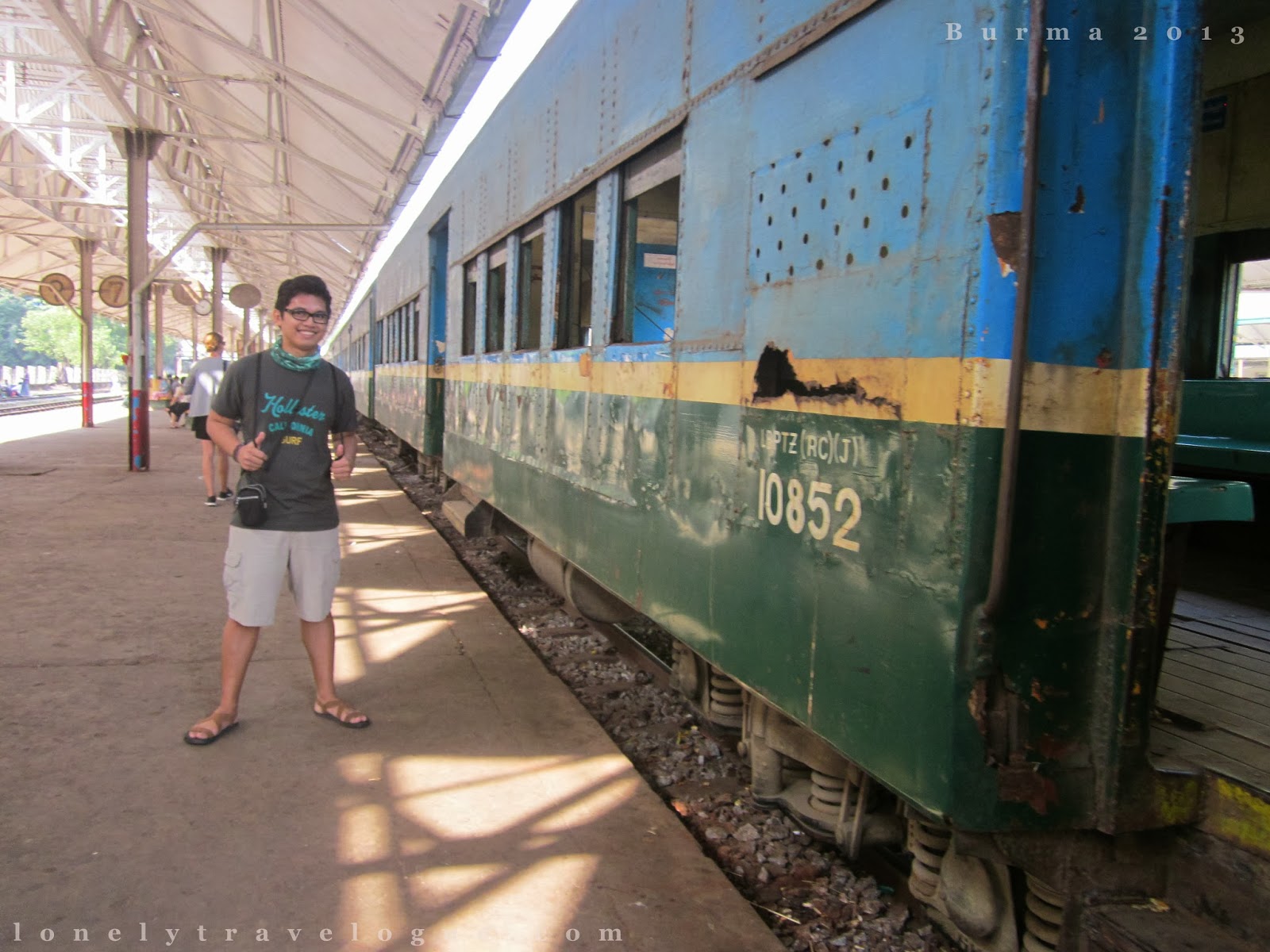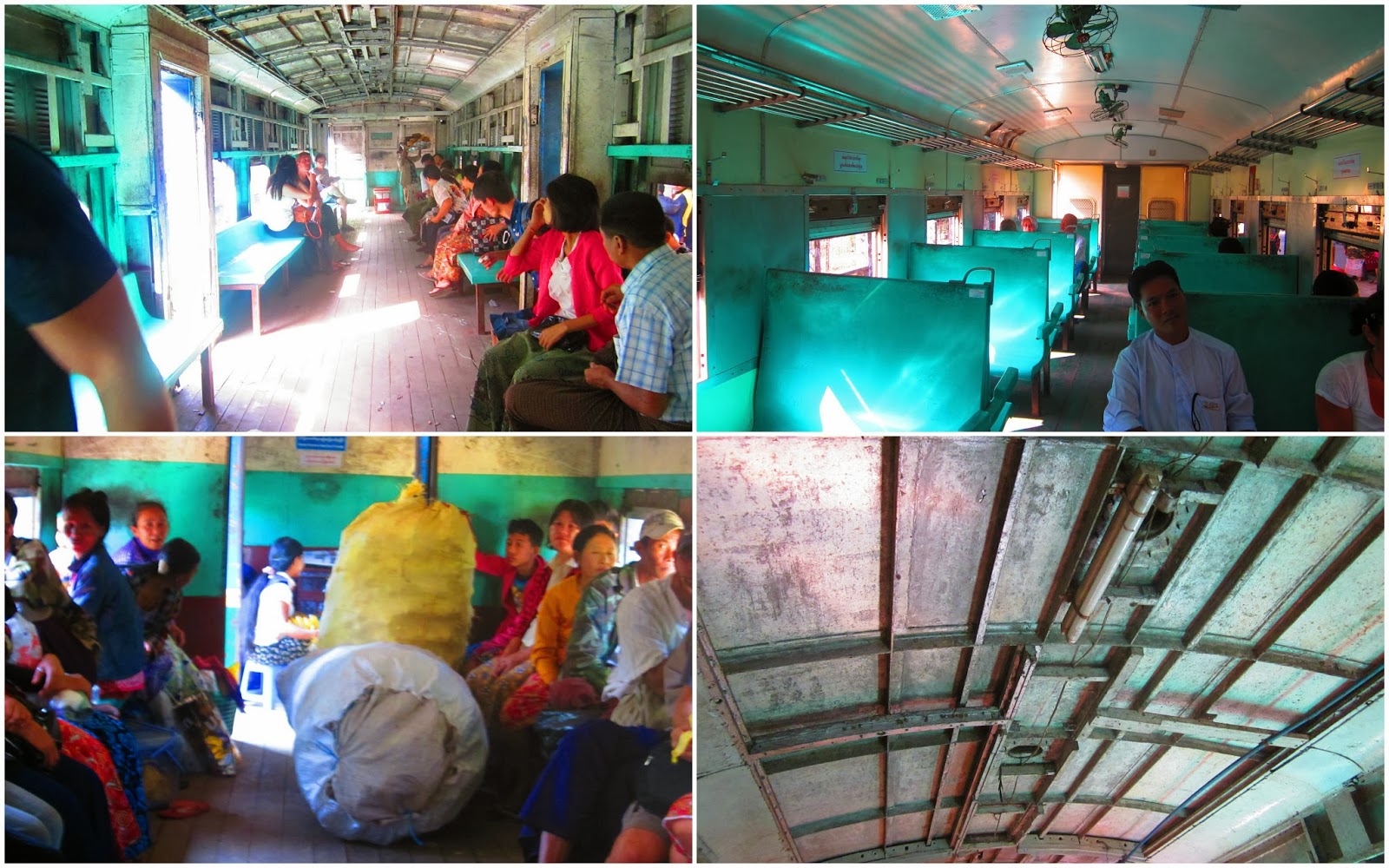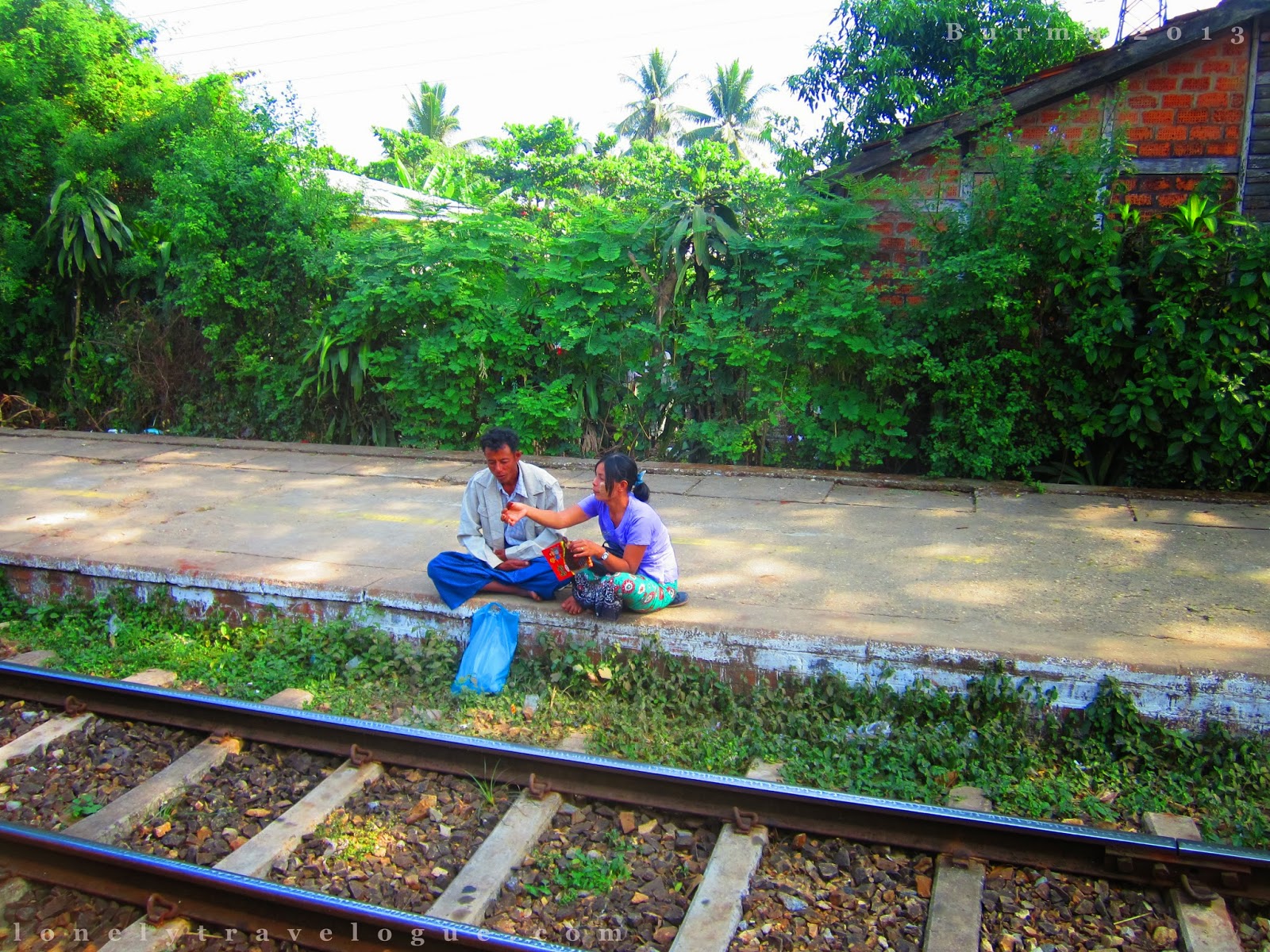 Were they dating? I wanted to stay on the latter because the locals were there. We decided to just jump off and jump on to change car whenever the train stops at the station. Ian my travel buddy wanted to jump off in the outskirts to explore but I wanted to bum and kill time while the train was running. I always love moving wherever it leads. The sound of the steel wheel is like music in my ear. Seeing people and places while on the road is like seeing one face of the world on one side. There is magic whenever I am in a moving vehicle – more so the train. I could dream while my eyes are wide open seeing reality on my face. Train travel is a poem being written while on the road – it shows the art and reality of life.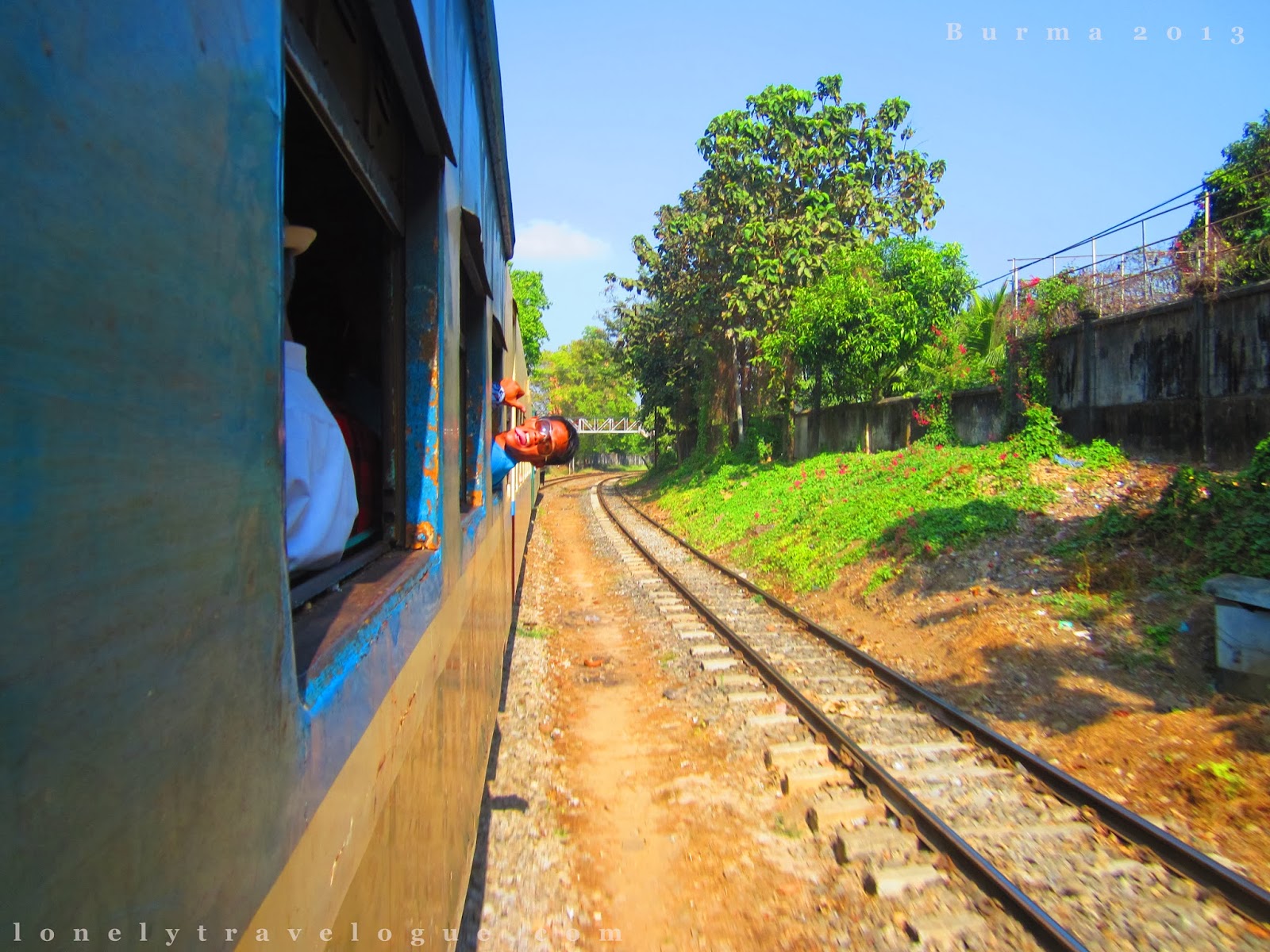 Ian of http://www.limbonis.com/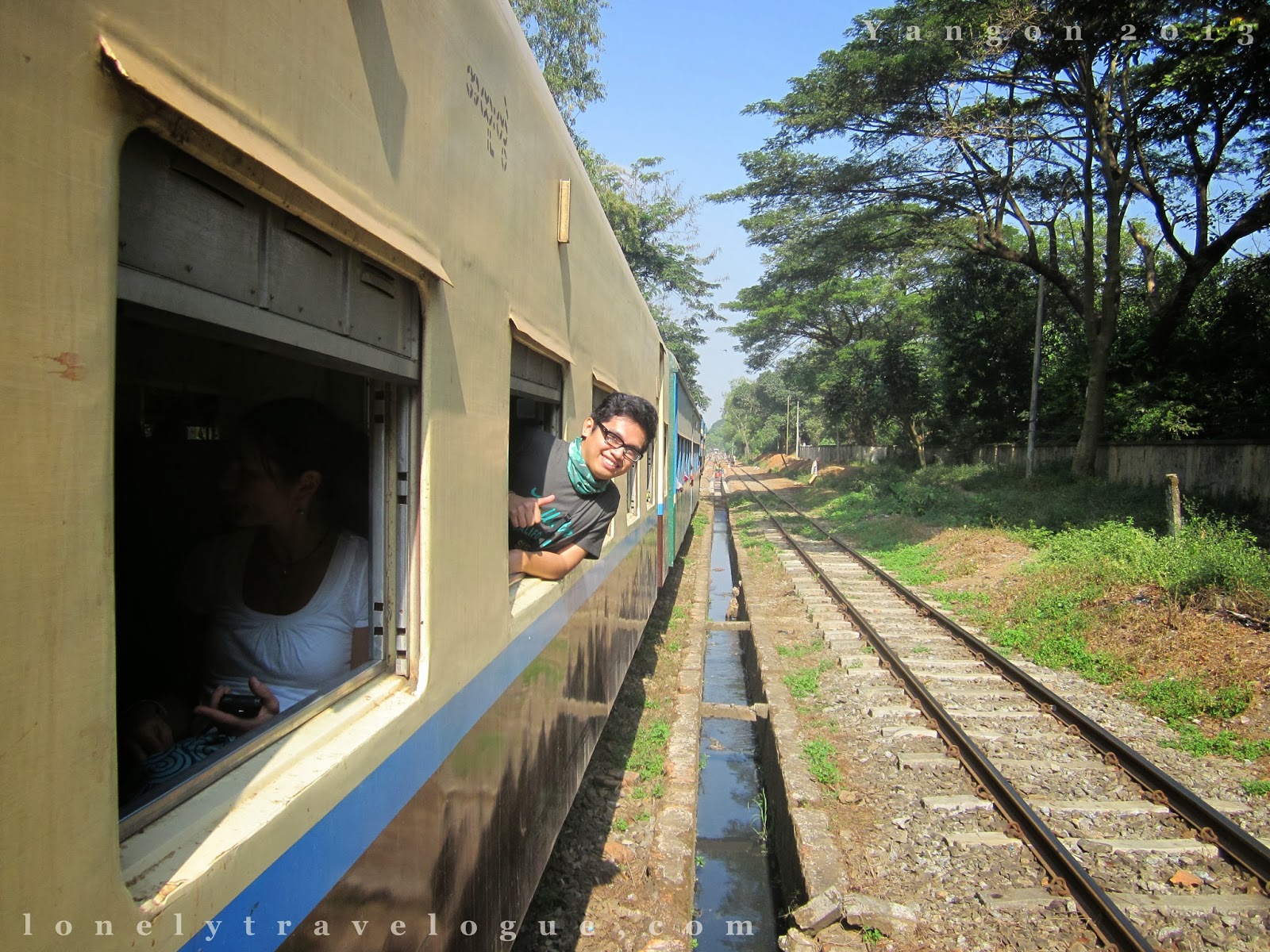 If this helps you or inspired you please share this in any Social Media platform or comment here if you wish to ask for more =)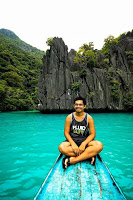 This is the travel blog of Jherson Jaya – banker by profession, adventurer by passion. Everything written here were based on his experiences. The lust of seeing new places thrilled him to explore both the explored and unexplored world. Old and new architecture fanatic; lover of food, both exotic and indulgence; and founds peace in long bus and train rides – that's how he describe his way of traveling. Follow his adventure by liking his Facebook Page LonelyTravelogue and following him on Twitter and Instagram.