Loreland Farm Resort – the place to be.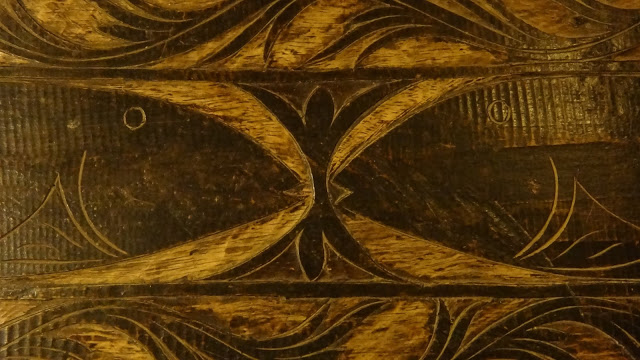 Loreland Farm Resort is a perfect weekend getaway for friends, family or even office mates. Being an ultimate resort that offers superb amenities this is a must place to be if you are tired and just to be relaxed with trees and birds ready to hum you with fresh natural blow of the wind. This resort was built to pamper people from all walks of life. Whoever you are, simple office employee or an affluent person who wants to hide in nature, Loreland Farm Resort has something for you. You can book Loreland Farm Resort, Antipolo City with Traveloka.
Loreland Farm Resort is an eight
hectares hectares paradise with nine swimming pools each of which are
located in a different area slowly developed as the place progress.
It also has cottages and villas ready to accommodate guest with their
preference depending on location in the resort and of course budget.
Cottages for day or night guest are also available.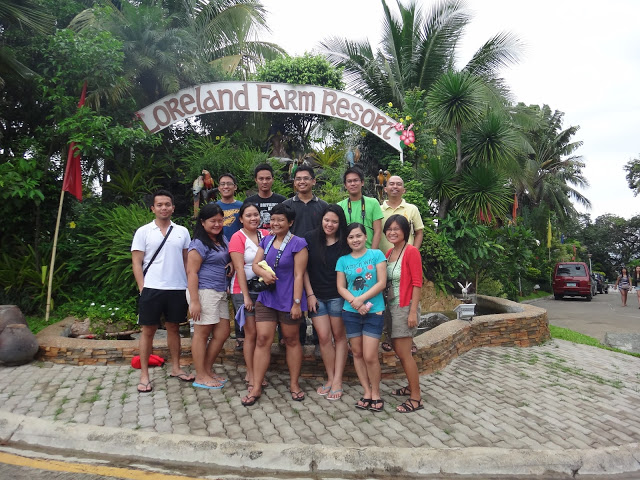 When we were planning this weekend
getaway, we were thinking of a horror night. But Loreland Farm Resort
is just too beautiful and alluring place to be the venue of our teeny
plan of horror night. Before Ramon, the operations manager toured
us around we were greeted by a delicacy of Antipolo and my favorite
suman or sticky rice wrap in
banana leaves dip in sugar or chocolate.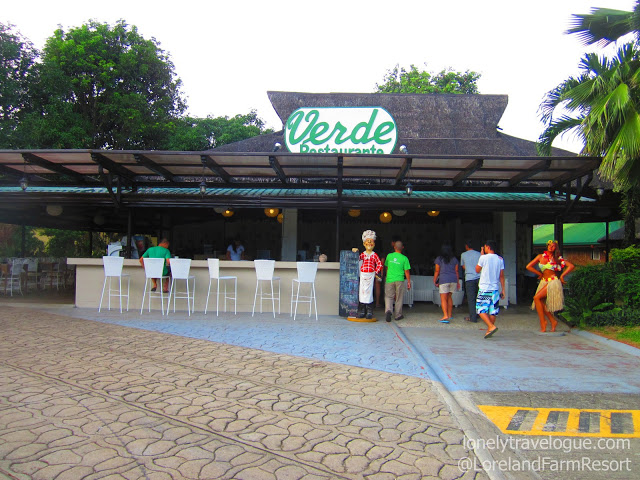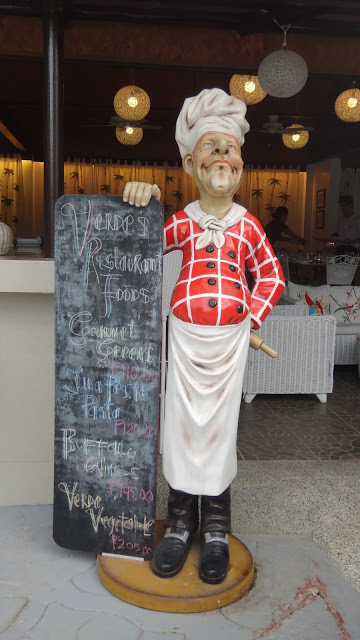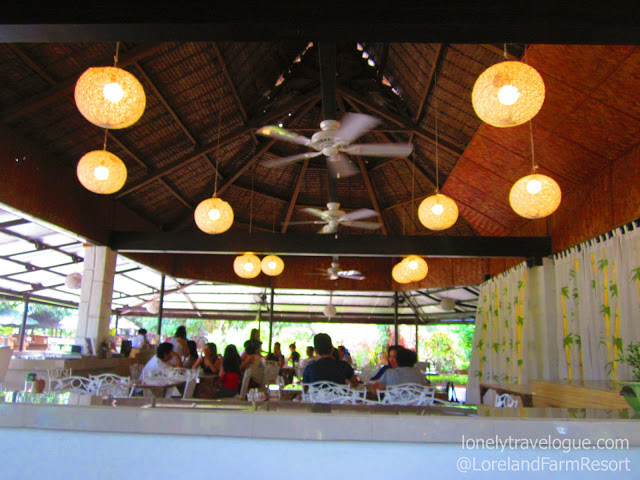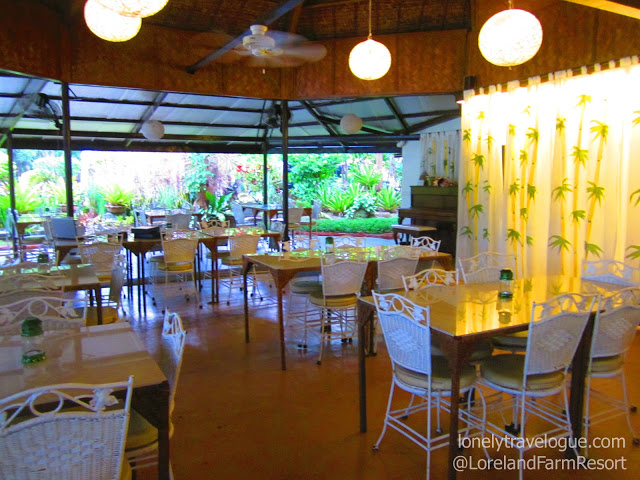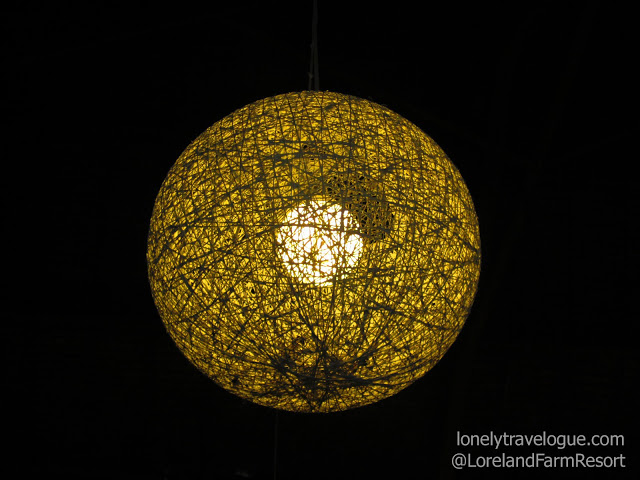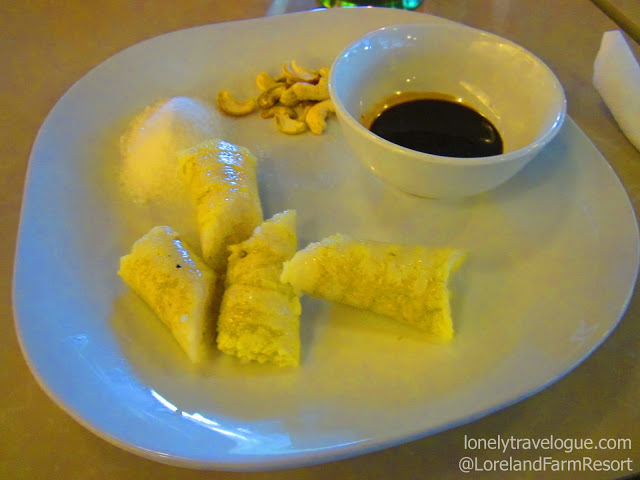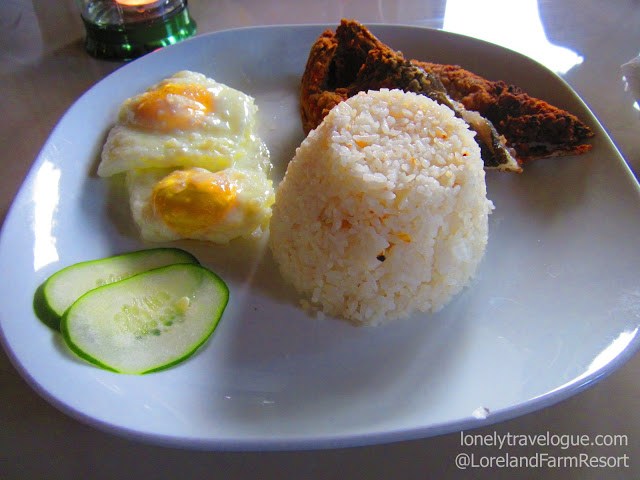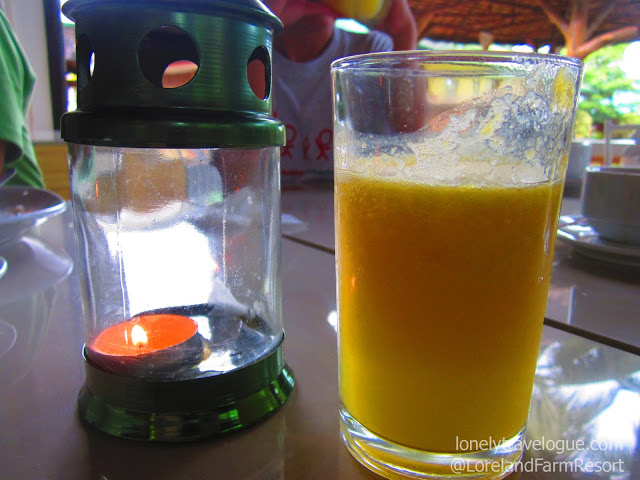 After having a good good talk with friends, Ramon started to show us the resort. Loreland Farm Resort was then a rest house of Ramon's family. When his parents – Lolita and Renato – saw the potential of putting
up a place where everybody can enjoy the good weather of Antipolo and escape the heat during summer they came up an idea of converting the place into a resort. Thus Loreland Farm Resort was born. I don't need
to explain where Loreland came from. Hehe…
Before we proceed to our tour of the place we first dropped our bag in one of the resorts accommodation. We were placed in the main building where the reception is located.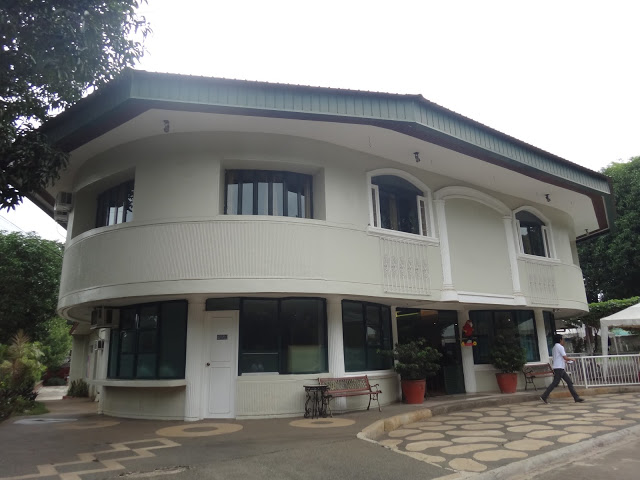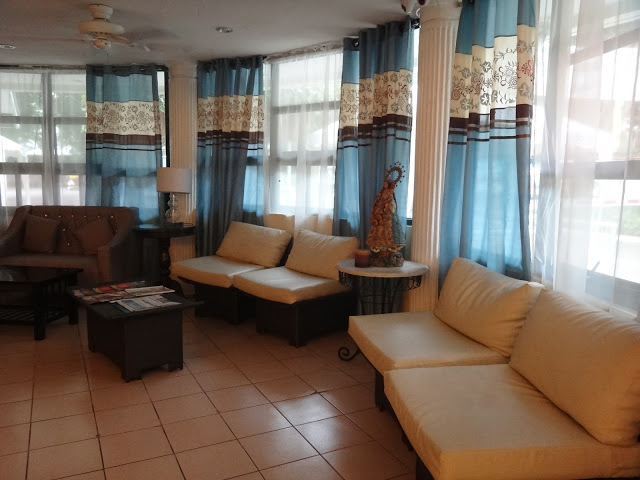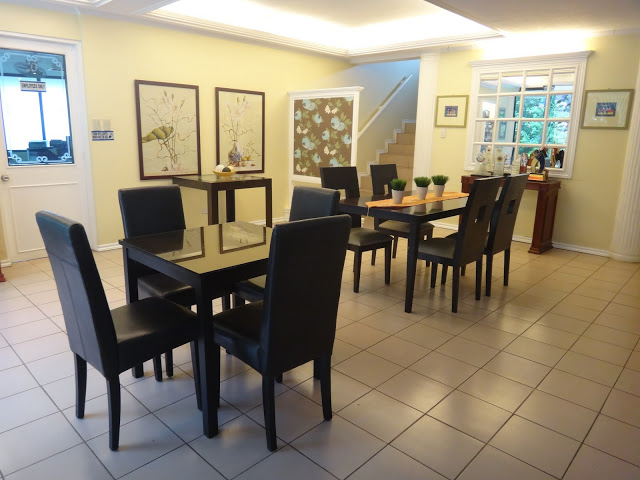 Since we are in a group we were provided with a four bed room with clean linen and soft pillow. The room doesn't have a private bathroom. It has a flat screen TV and a mini fridge with complimentary bottled water.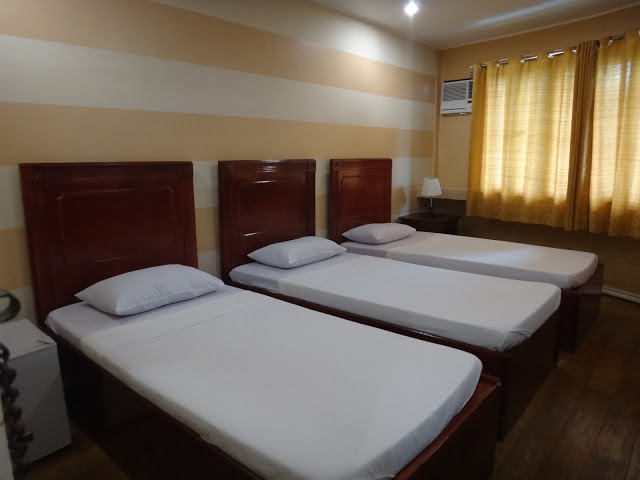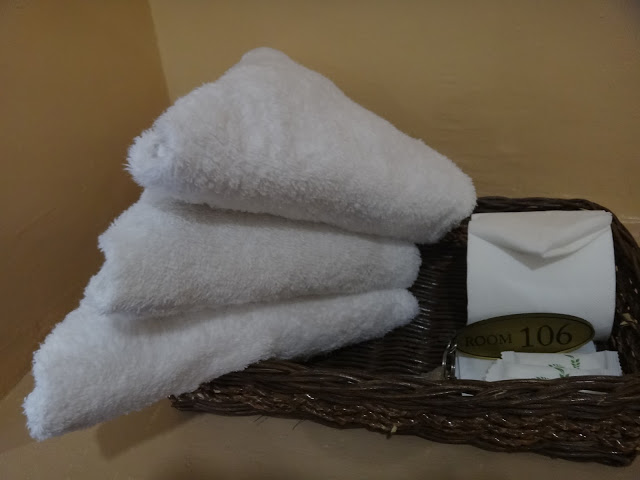 It was
very evident that Loreland Farm Resort is a must place to be for
those who wants a complete rest and peace of mind as the lush vegetation will surely
provide that atmosphere. The resort has a lot of fruit bearing trees
as well as flowery plants which will make you feel that you are in a
garden and not in a resort. Oh that's why its called Farm Resort.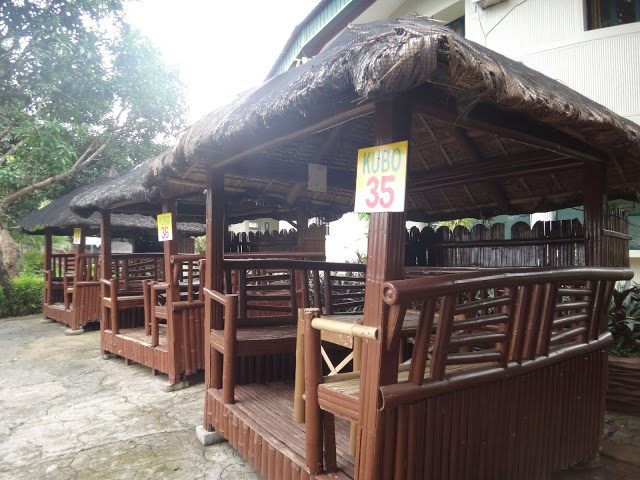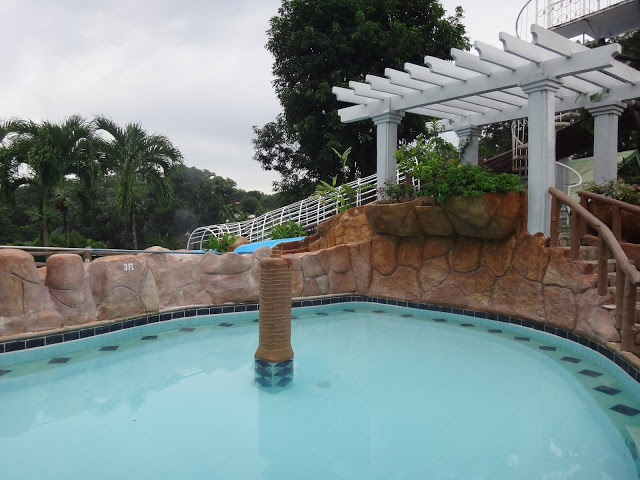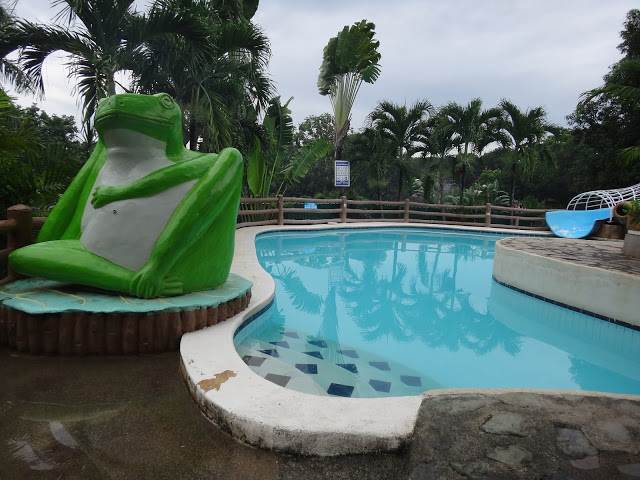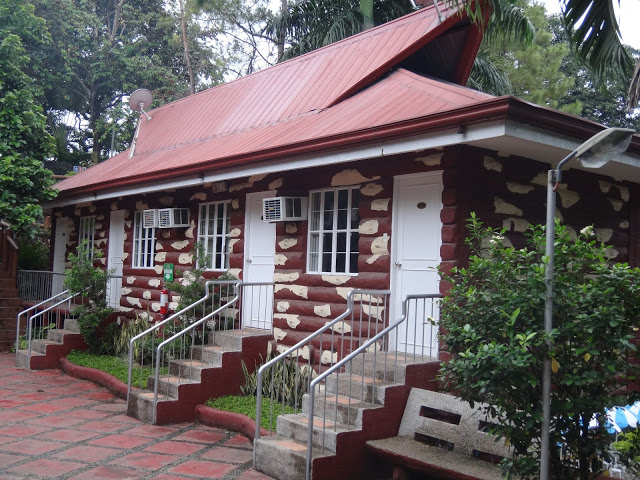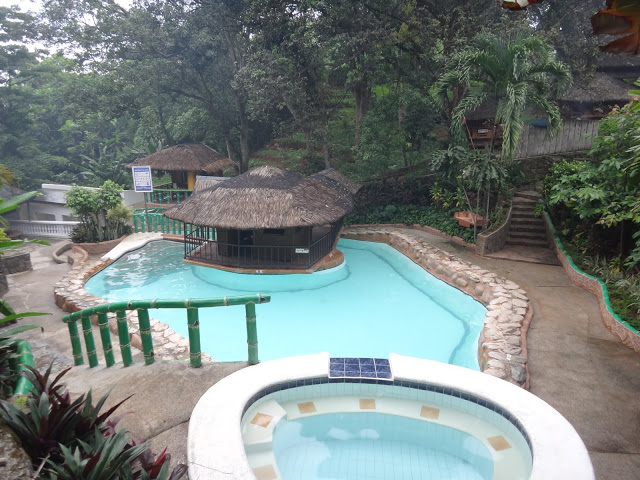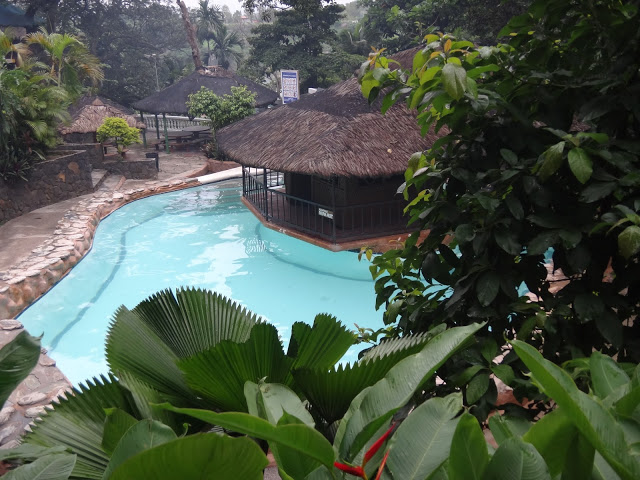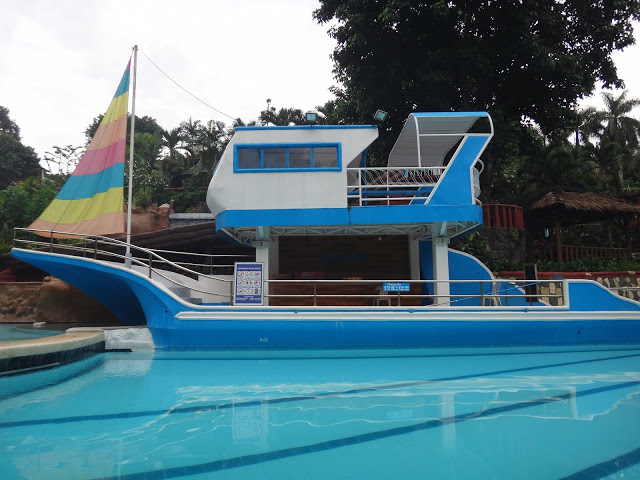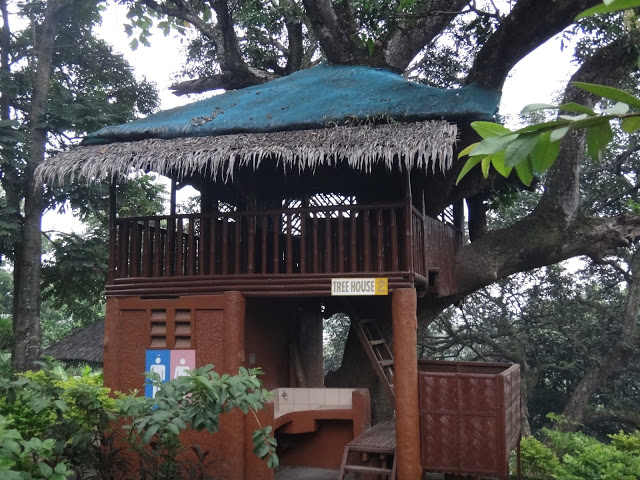 The resort can also accommodate events such as weddings, christening, birthdays and some corporate events. It has a a function area which can be rented for Php40,000.00 inclusive of all the materials needed for an event.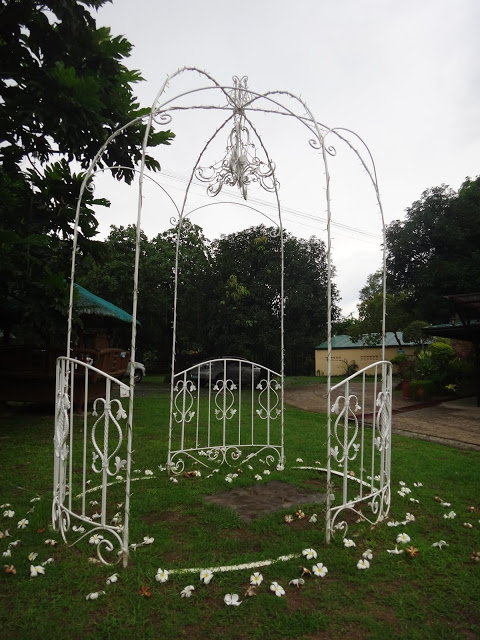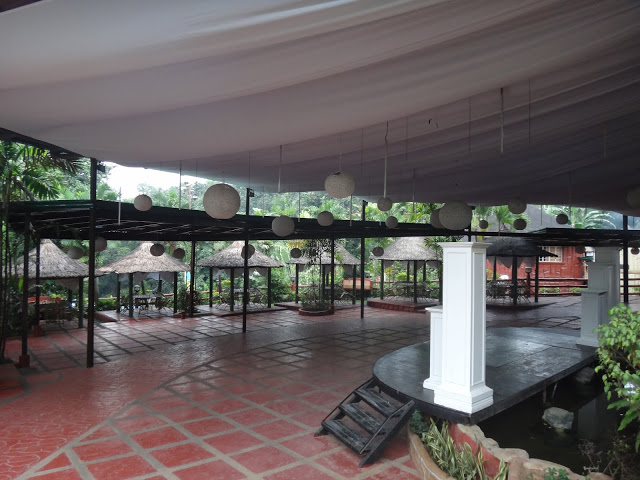 Loreland Farm Resort as I have said is a place were you can relax and have a peace of mind. Nature alone cannot justify a worthwhile retreat. It is customary for the Filipinos to asked or to talk to a supernatural being while at rest. Thus Loreland Farm Resort built a place where we can meditate and commune with God.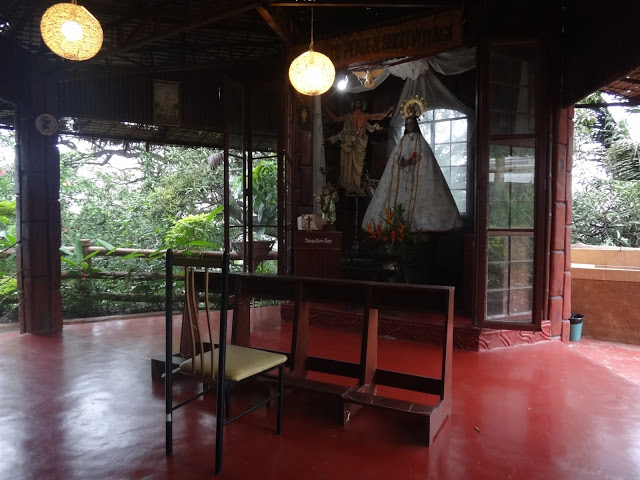 Disclaimer: I am not Catholic though i believe in the commonality of God with the Catholics, Born again and Baptist.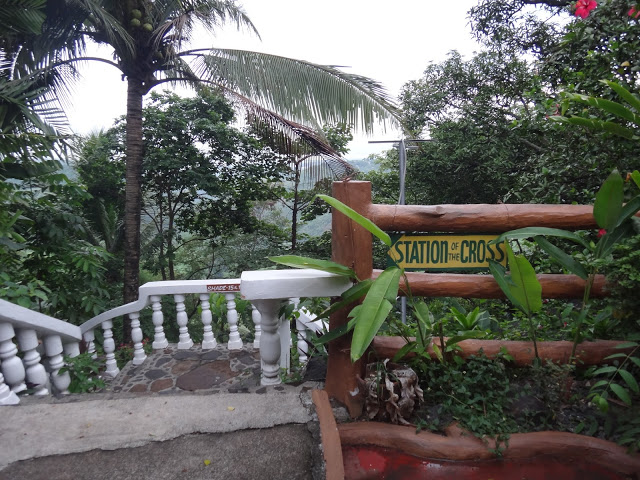 Loreland Farm Resort is divided into two lifestyle center, the Loreland Farm Resort which I have showed you in the pictures above and the Lujetta's Hanging Garden. What I like about the Lujetta's Hanging Garden is that it has an overlooking view of the city. It has a spa, a Jacuzzi, a salon, hydro massage and infinity pool. Though staying here entails much cost than staying at the above shown accommodations and swimming pools, the service, relaxation and peace in a more privately secluded area cannot be matched by any other material wealth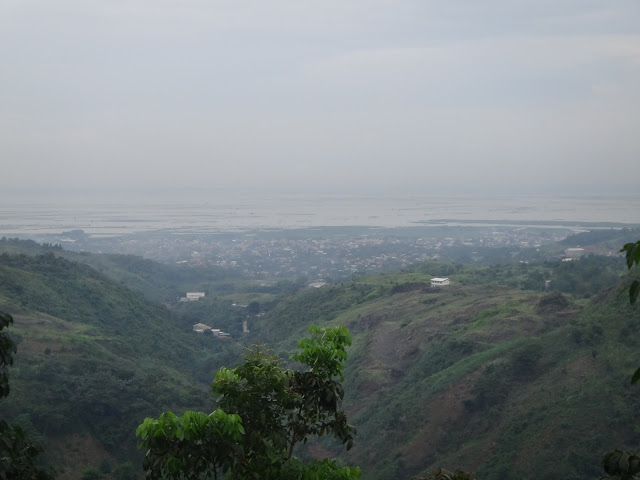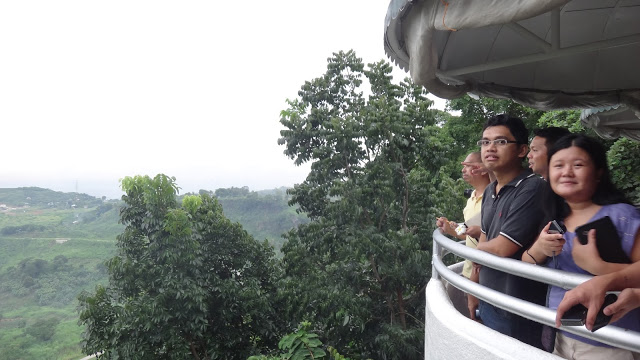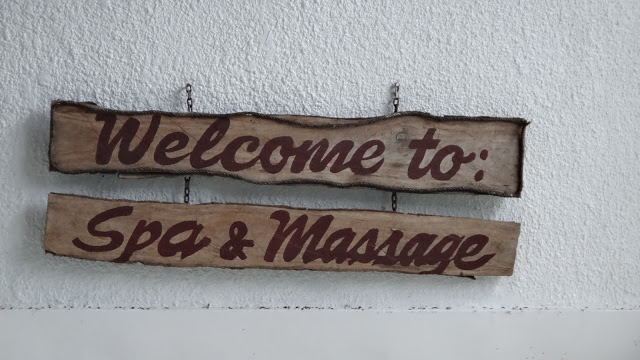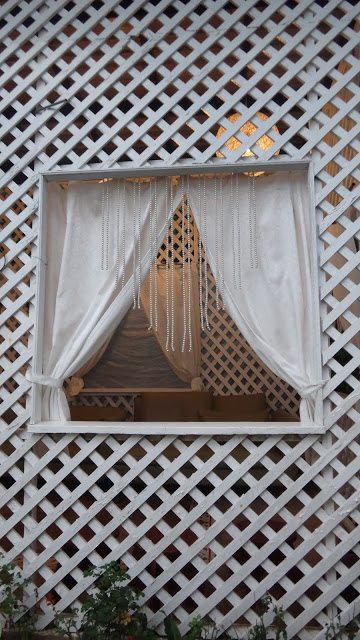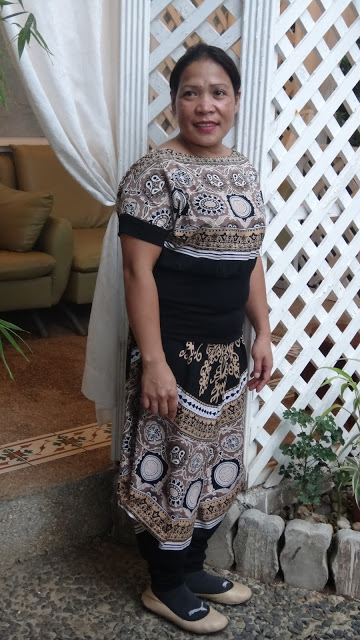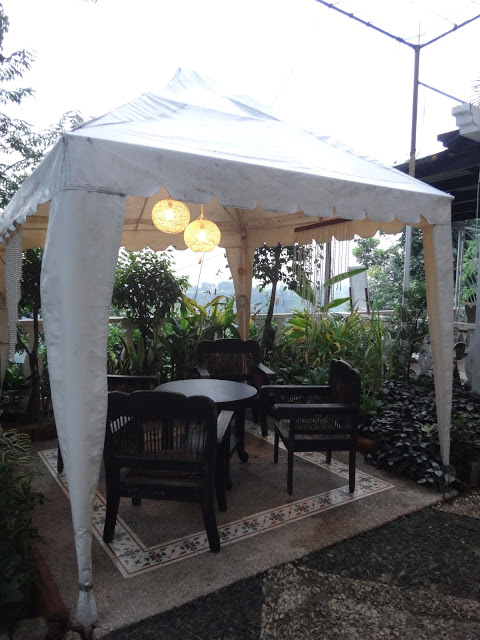 Some cozy area you can enjoy when you avail the Spa services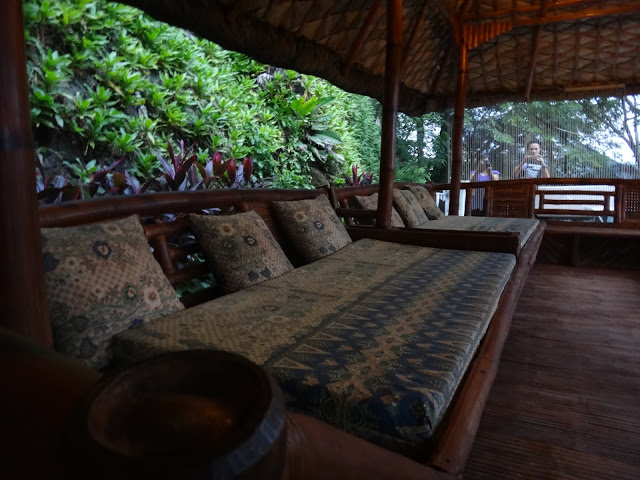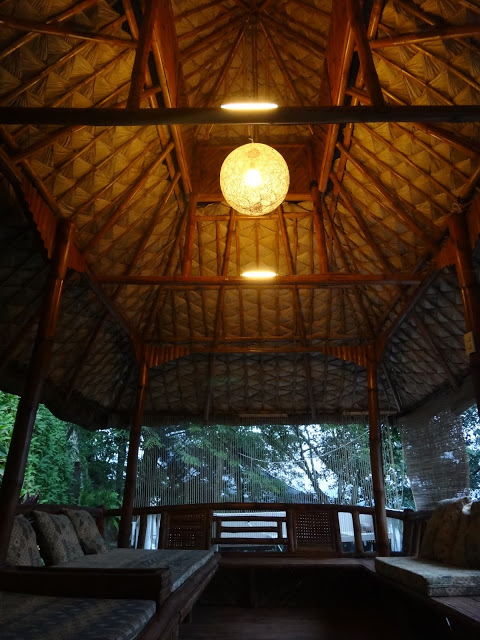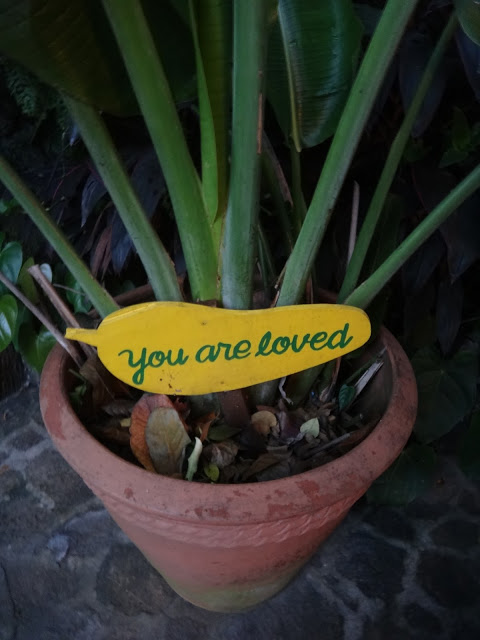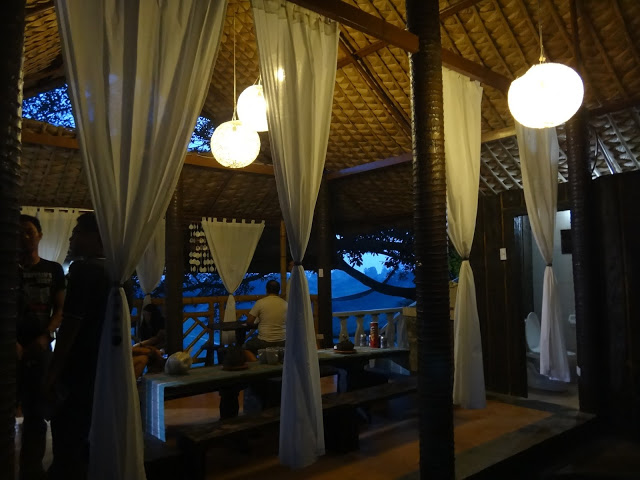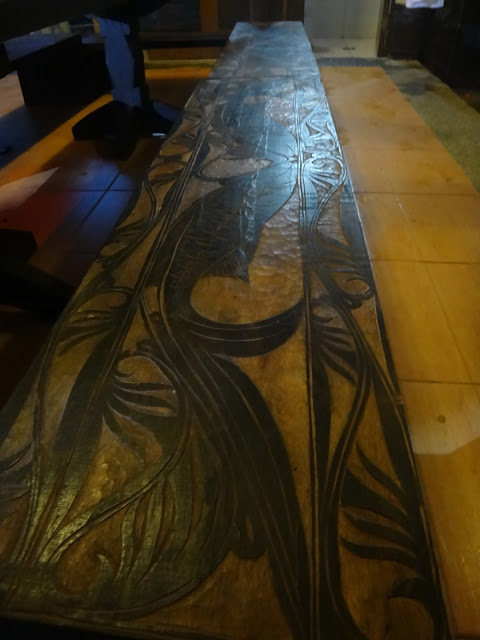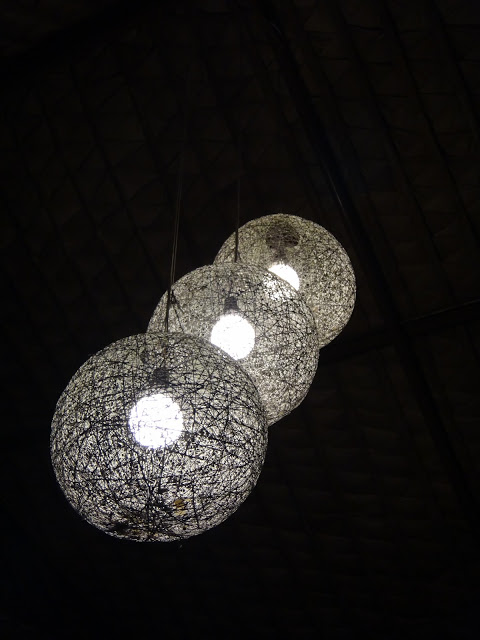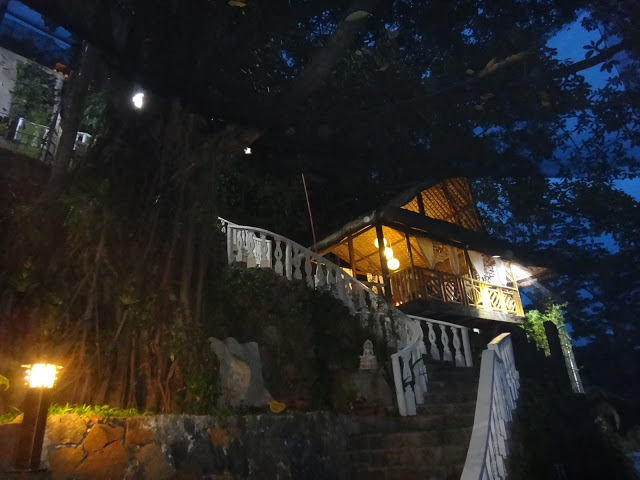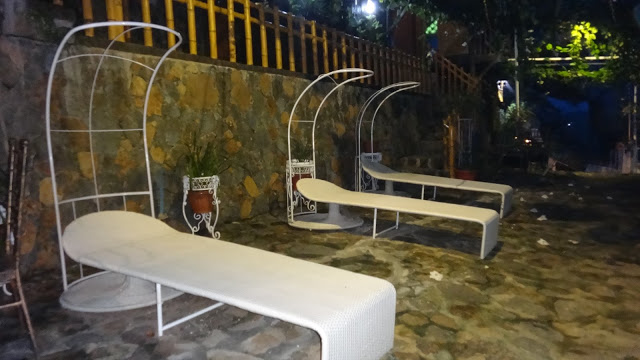 After the tour Ramon showed to us a restaurant which is similar to Ka Lui Restaurant of Palawan. The place captured us all. The dim lights perfectly matches the serene surrounding fixed with wooden tables and chairs. The wooden table is perfectly designed by a native-ly designed material from Mindanao. By this Ramos felt, I guess, the need for us to stay here for maybe a couple of hours. Our dinner was served here. Perfect!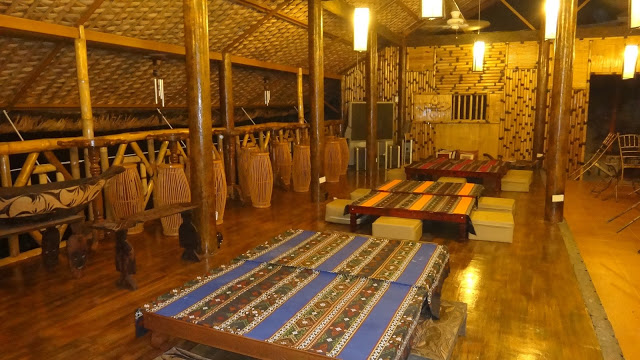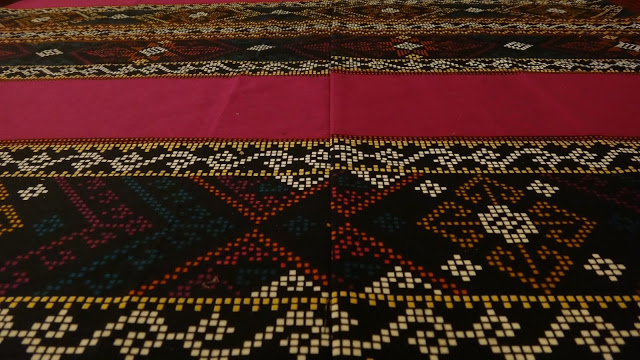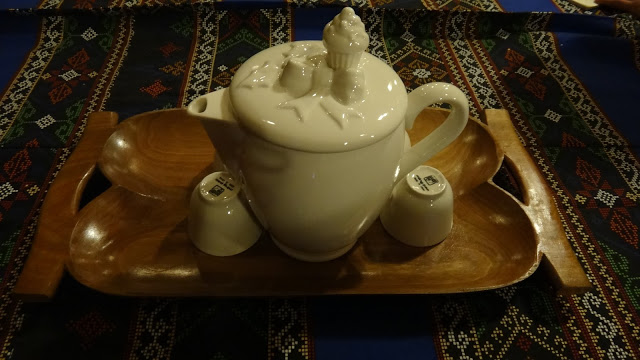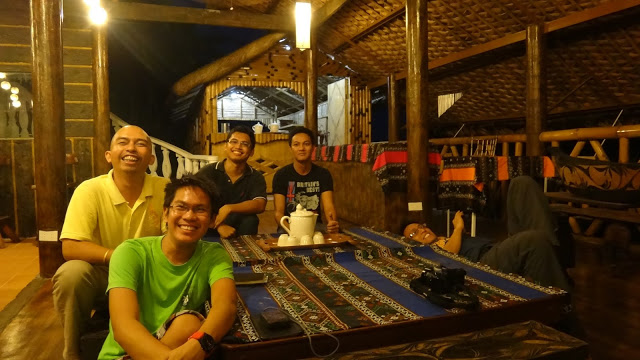 While having our formal-Italian inspired dinner we had a round of discussion where in the topic was our blog and our travels. I felt the genuine hospitality and interest of our host in which he asked us to tell something about ourselves and our blog. But before that we already had a good laugh doing our "monsary-cheer" boys versus girls. Its actually our sixth monsary since we (those people on the group picture above) met last January in Binondo.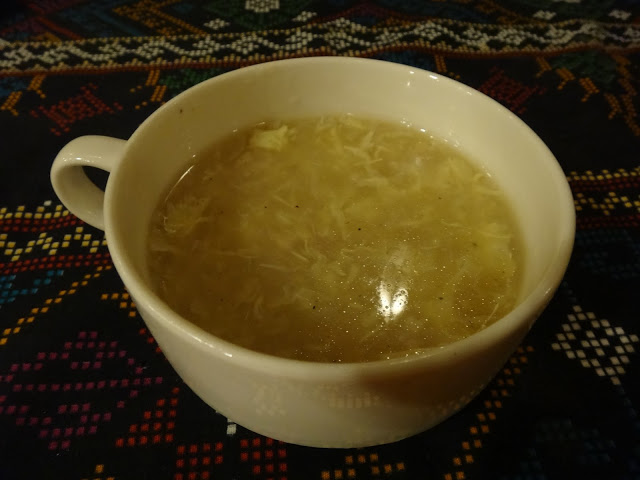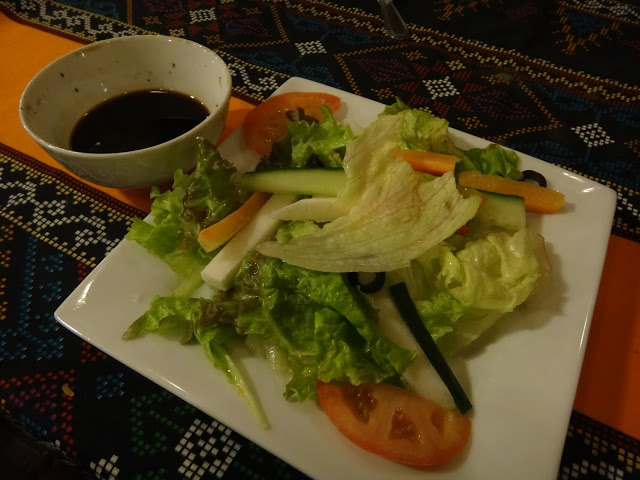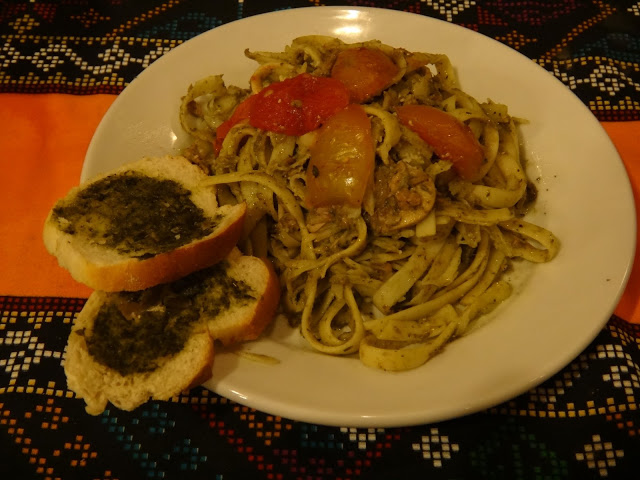 FOR ROOM RATES AND OTHER INQUIRIES CLICK HERE
(All major credit cards are accepted)


FOR INFORMATION ABOUT LULJETTA'S HANGING GARDEN SPA Click Here


Sitio Loreland, Barangay San Roque, Antipolo City
Tel: 696-0101 to 03
Mobile: 0917-8352000 / 0908-8734220 / 0932-8857351
Fax: 696-0106
Email: [email protected]


How to get there:


Commute
Take a jeep or FX in Cubao plying Antipolo Simbahan (FX/VAN costs Php50.00) Travel time is 40-60 minutes.
From the FX or Jeep Terminal take tricycle and tell the driver to drop you in Loreland Farm Resort. (Fare Php70.00) Travel time is 20 minutes.
Private Car
Via Ortigas Avenue:
Go straight, all the way to Ortigas Extension. Turn right when you reach the Ynares Sports Center. Go straight then turn right again when you reach Unciano Medical Center. From there, you will see Loreland Farm Resort's directional signs. Simply follow the signs to get to the resort.
Via Marcos Highway:
Turn right at the Sumulong Highway intersection upon reaching Masinag Market (located on your left). Follow the Sumulong Highway until you reach the Circumferential Road. Make a right turn. Go straight, and then make another right turn when you reach the first Triangle. Go straight again before making a left turn at the Hamaka Park Triangle near Ynares Sports Center. Follow the road until you reach Unciano Medical Center then turn right. Simply follow the signs to get to the Loreland Farm Resort.