Dasol is in the boundary of Pangasinan and Zambales. In fact the town is formerly part of the latter province until it finally became part of Pangasinan Province. We wanted to go because it was summer and we want to swim in the salt waters of Pangasinan. We did beach bumming then later on Island hopping in Colibra Island and Crocodile Island. Salt farming is a bonus experience. But before that we need to drop by Calasiao and Lingayen to but Puto Calasiao and Bangus for our tummies respectively.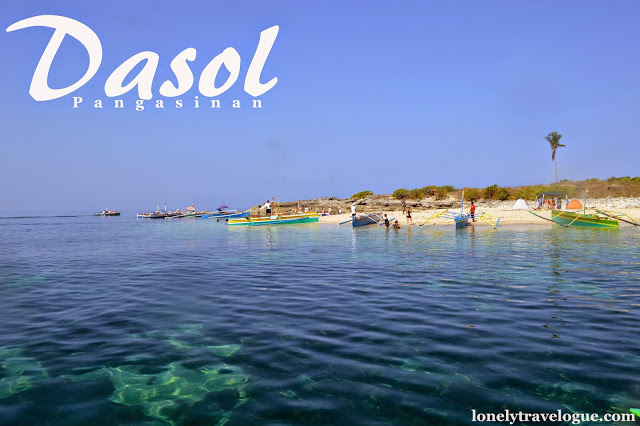 We hired a van for the trip and we
depart early in the morning of May 1, labor day. I mean early like
2AM. We arrived late, as expected, in Lingayen at around 6AM due to
heavy traffic in NLEX maybe because of the holiday rush. Its not only us
who wanted to hit the beach… I should have known. Quick Stop for Calasiao Before we proceed to Lingayen to buy
some food for our beachineering, I made sure that I bring the group
in Calasiao to visit the church and of course buy the famous Puto Calasiao. Although I am not a native of Calasiao I am proud that they
liked it and they keep asking me if we will come back so they can buy again
for pasalubong. #ProudSelfProclaimedAdoptedSonofCalasiao
We did some shopping in Lingayen Market
for our consumables while we bum on the beach. This is very effective
especially when you are travelling in a group and has a private
vehicle. It could reduce the cost of your travel.
It was about 9AM when we hit the road
again to proceed to Tambobong Beach in Dasol. To tell you the view
was breathtaking as mountains, streams, rivers, row of houses with a
lot of fruit bearing trees, plains, side stores will entertain your
always hungry eyes. The topography of Pangasinan is mountainous on this
side similar to Zambales. This is very noticeable
especially when you reached the town of Sual.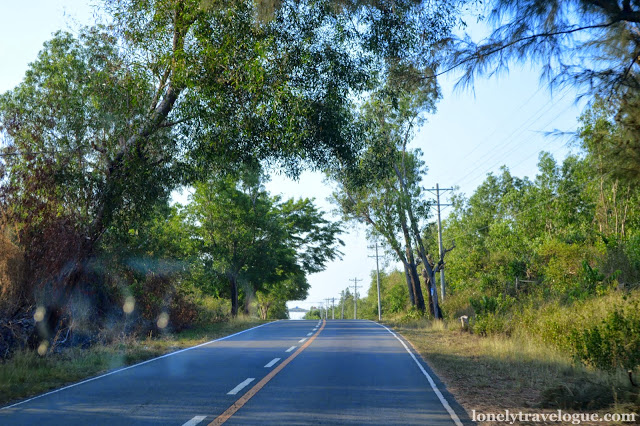 The Never Ending Road to Tambobong I called my contact when we reached an arch that says " Dasol: Home of Quality Salt" She said
that it is going to be a long and winding road starting from the main
highway down to the intersection in which we are suppose to turn
right coming from Lingayen. Little did we know that the intersection
in which we should turn is just a few meters away from the marker.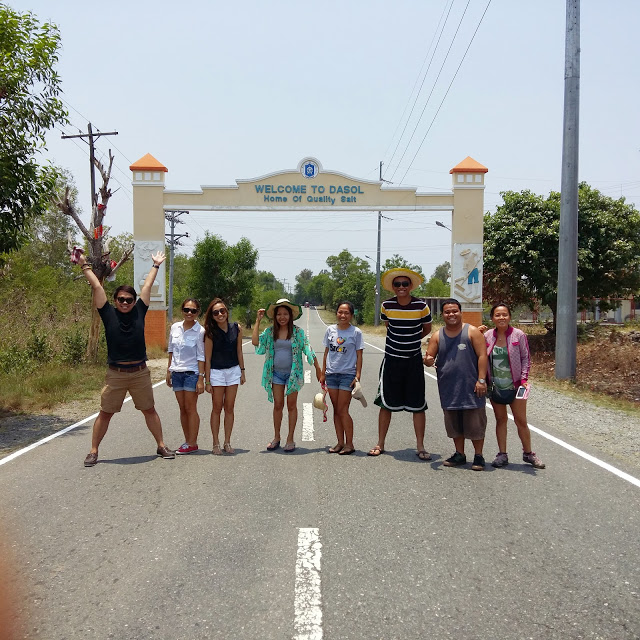 We were lost in the wilderness of the long road manicured with agoho tress overlooking vast plantation of salt. We took a U turn because there was no sign of Tambonong Beach. We asked and most said that we should have turned right before we cross the bridge. No… they can't blame us there is no marker that Tambobong Beach is in that way. Sorry… peace 😉  
Finally we were now on the right path where duhat and sinegwelas trees are abundant. We were enjoying the
ride seeing vast rolling hills of farms and salt plantation. 10 minutes had passed and we were joking each other for a good laughter. 20 miutes the ride was still smooth. We were admiring the streach of land and
the topography. 30 minutes, we were hungry and thank God we bought a lot of Puto Calasiao. 40 minutes the view of the shore was a promise that we were near… but not yet. And there was an obstruction to the
promise of perfect beach bumming. There was a road repair with lots of heavy equipment blocking the road! Good God made all the possible ways for us to pass by. The waiting shed with a bangus on top of it was the real promise. We are now in Tambobong Beach after the long and winding road… well of laughter and scenic view.

Fair enough…
There was the beach and the white sand shore but there was no waves. Some people liked it that way – a
calm beach, the sun and the sand. But I like beach that has waves where my body could lie down on the sand and wait for the waters to touch me.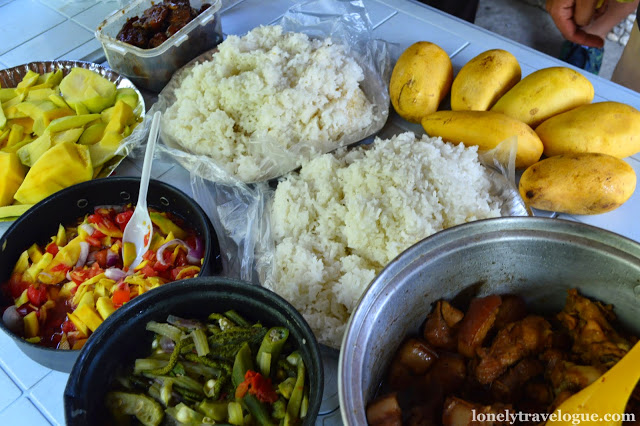 We reached our destination after the long and winding road. We prepared the food for our lunch then we all decided to beach bum the rest of the day. Our resort is located some 30 steps from the beach. Good thing though that they also have open cabanas with tables and chairs where guest can eat or drink feet away from the waters of Tambobong Beach.


Tambobong Beach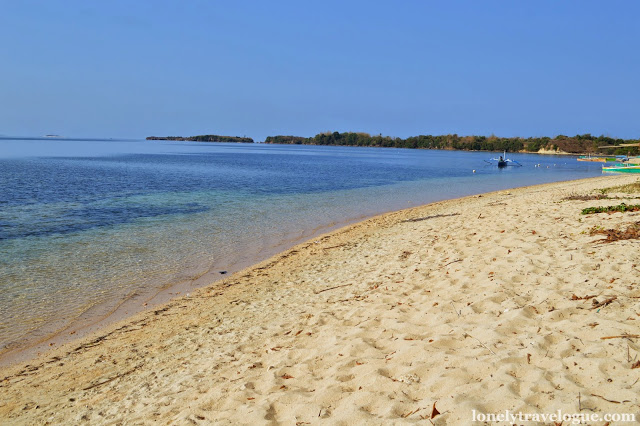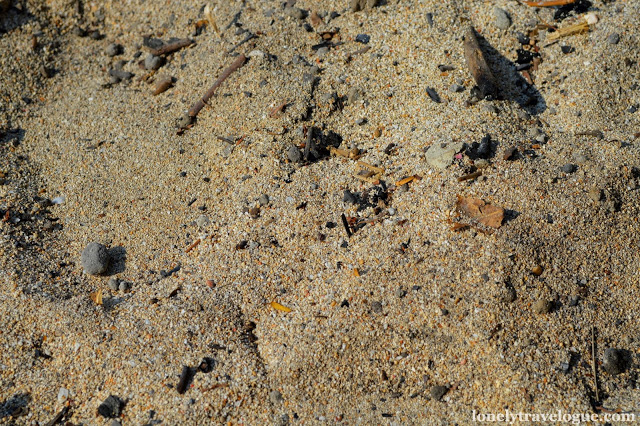 I notice though that the beach suffered from the frailties of humaness. There was a lot of burned particles caused by bonfires made during the night. Sad that some beach goers are ignorant (maybe doesn't care at all) of the effects of irresponsible bonfre party. These burned paricles on a practical effect can be mix in to sea water by the tides thus causing pollution. So before you light that fire be sure to clean it or the best thing is not to do it all.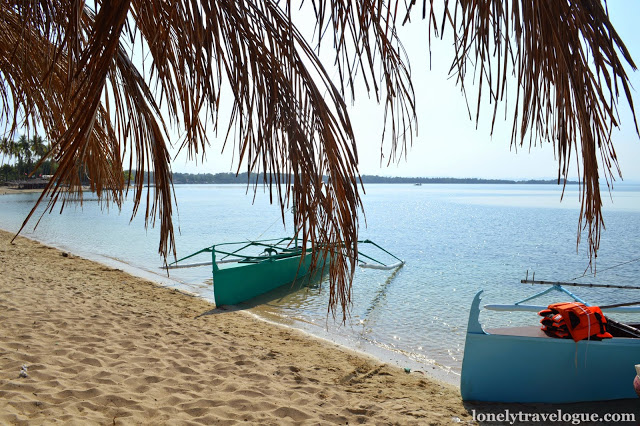 The next day we rented a boat for island hopping. As expected the sea was clam thus we had a smooth ride going to our first destination – Colibra Island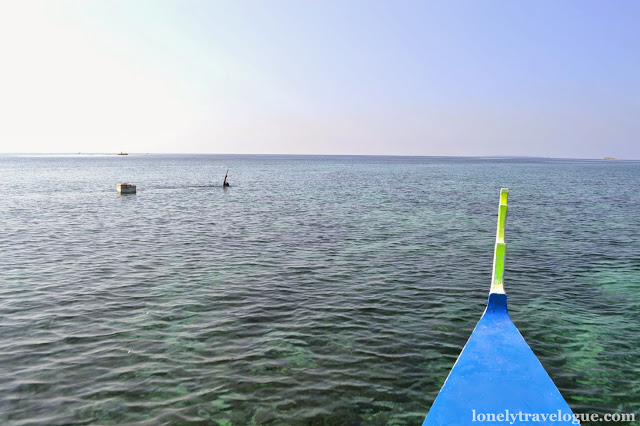 Colibra Island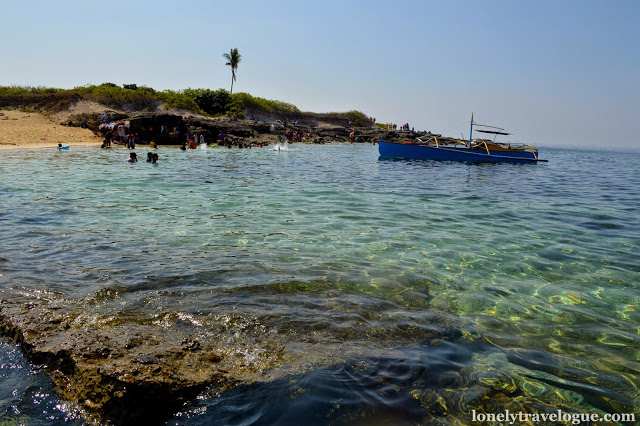 As they say "Every cloud has a silver lining" and for me Colibra is the silver lining of our journey in Dasol. We docked in the fine sand mazed by rocks submerge into the water and therefore I found happiness. There is so much element to ponder upon in Colibra Island.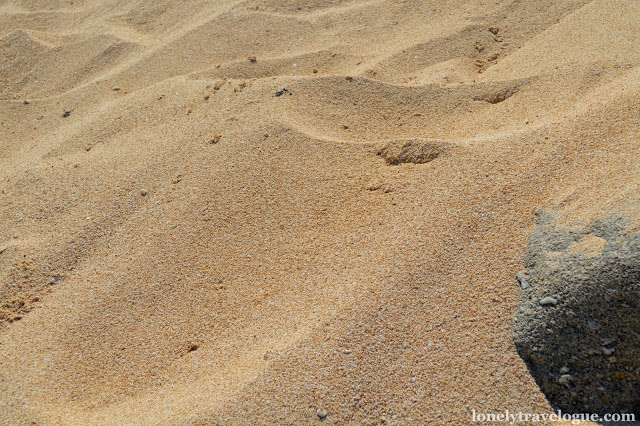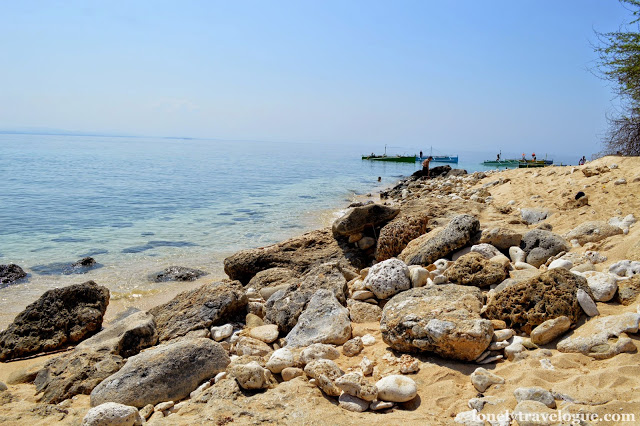 Some of us were eager to reach the rocks so we swam on the deep waters of Dasol. Later on we found ourselves swimming back to see the corals.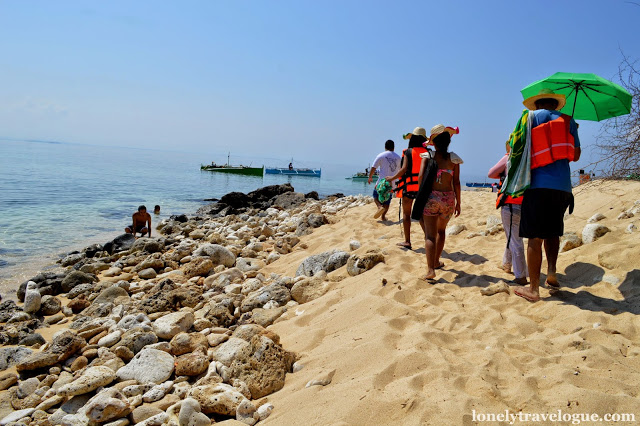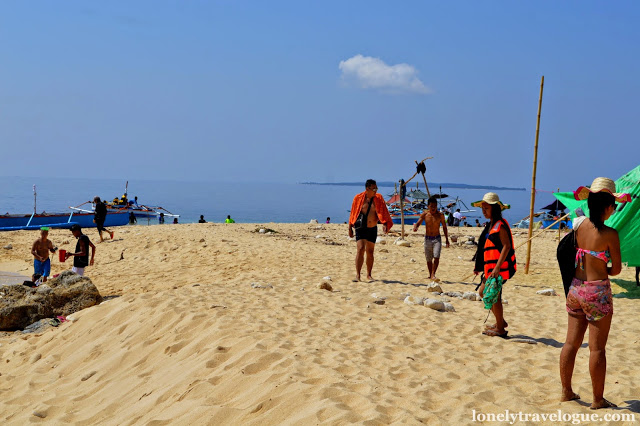 Crocodile Island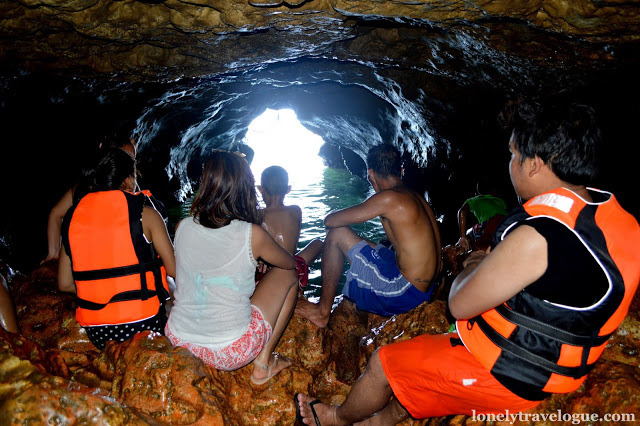 I wanted to jump in Crocodile Island.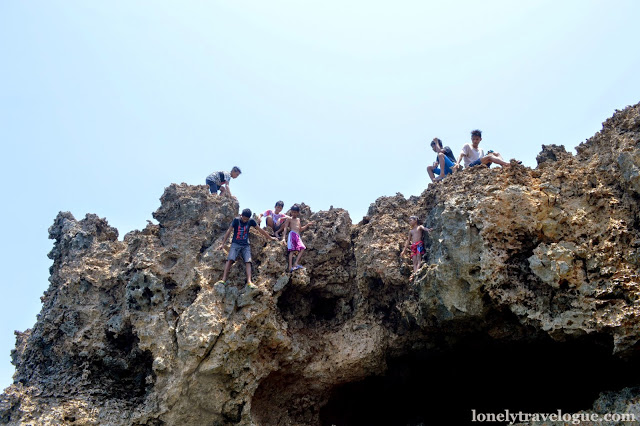 Then I did jump in a seven story high rock formation down to maybe 20-50 feet deep water. I did this not once but twice to surpass my fear of heights. Knowing that I can float and swim a little I can now jump to anywhere I want!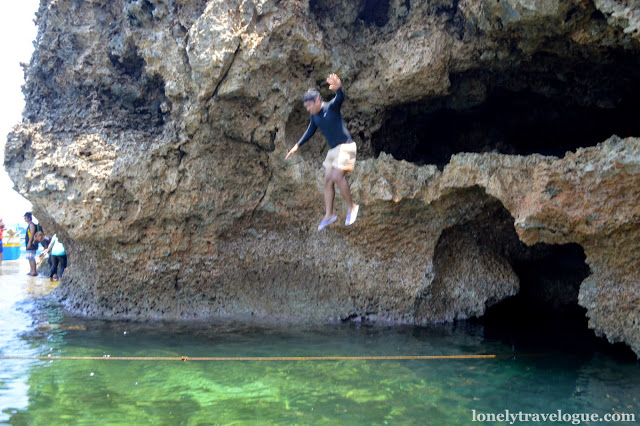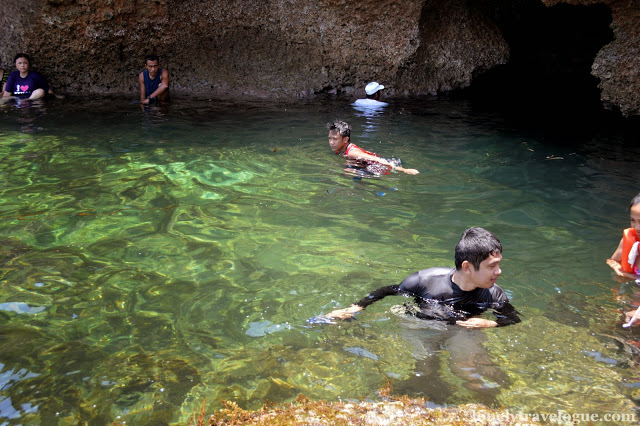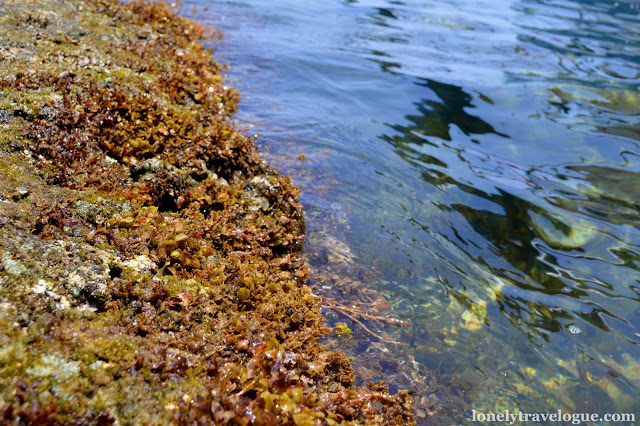 Salt Farming


Dasol is the home of Quality Salt so its totaly nonsence not to try it while you were there. Gladly some farmers harvesting salt welcomed us and let us experience how it is to literaly harvest salt.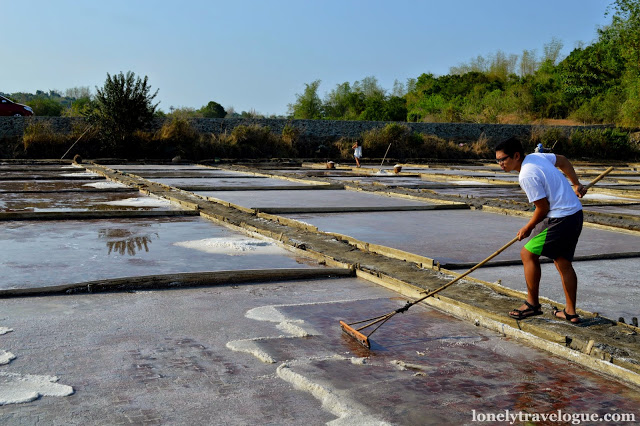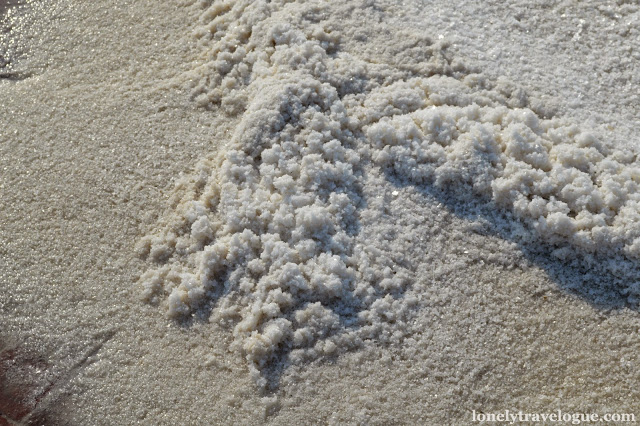 After experiencing this I now realized how hard it is. When I bought salt in Dasol I appreciate and remembered the farmers that we met so I bought kilos for our house and we had a year supply of it, hehehe…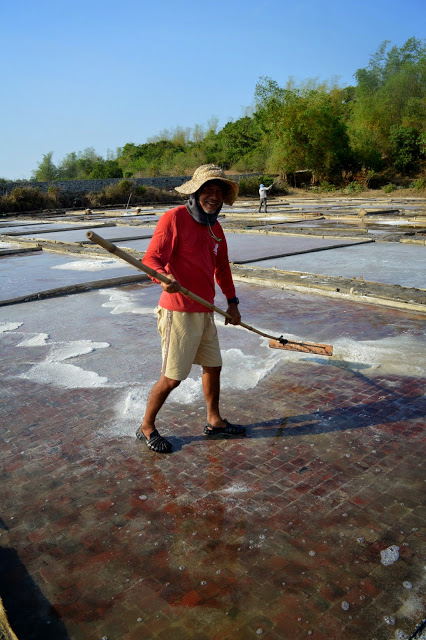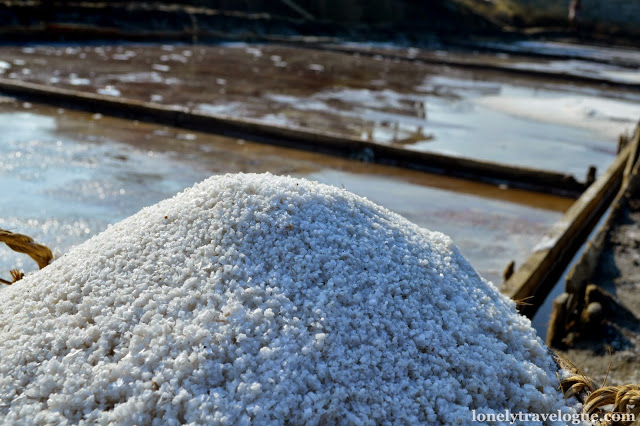 That was our journey in Dasol a combination of bad and good experience but every single moment contributed to this journey's total sucess. It is the people and experience will always contribute in bulk for the success of the journey.