Don't you love desserts? Because me,
I Love Desserts.   
Usually after our MBA class every Saturday, my classmates and I will hangout for a coffee or milk tea within school vicinity. Brought by our spontaneous nerves one classmate of ours asked us if we wanted to have some desserts, unlimited instead of having coffee. We all agreed thus the taxi meters rolled some more from Sta. Mesa to Banawe.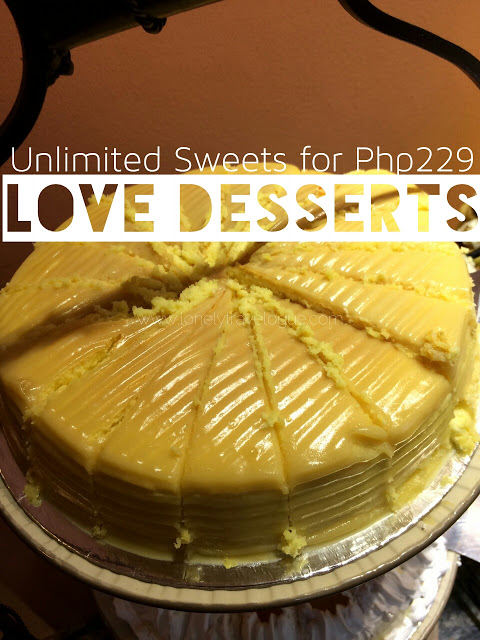 We all love desserts. I am very sure everybody will agree. Love Desserts offers a wide variety of desserts from cakes to pastries to crepe to Halo-Halo. Almost everything is there ready to satisfy your cravings and and put some glucose on your veins.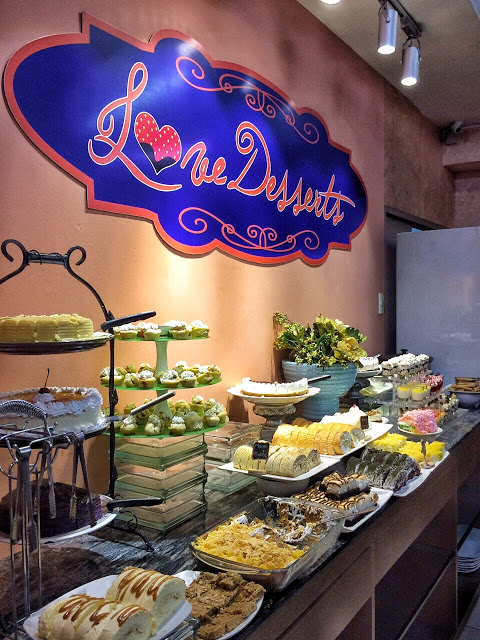 I remember weeks ago, I was on a proper diet mode. But due to these mouthwatering temptation, I seem to have an amnesia because I forgot about it. Hahaha… Blame it on my friend who invited me hoho…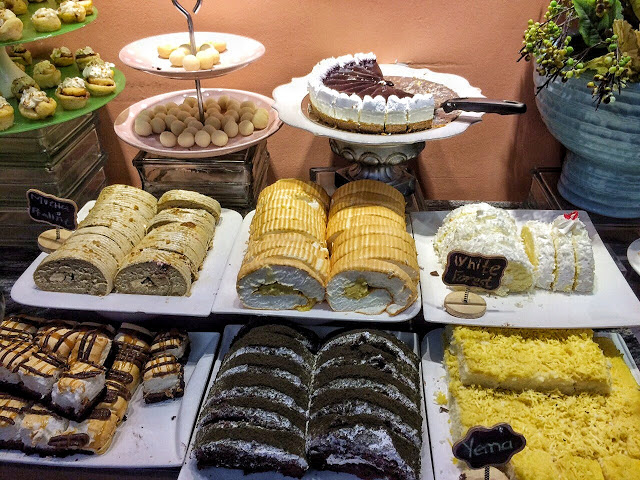 Black Forrest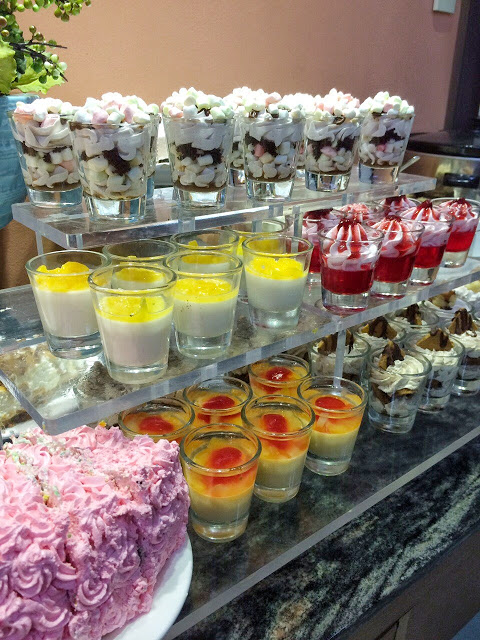 My first round of Love Desserts are the cakes. Sumptuous enough i felt like I am bloated with these sweet delicacy of the house. Though the strawberry cake is good enough to satisfy me still my favorite as always is the chocolate cake.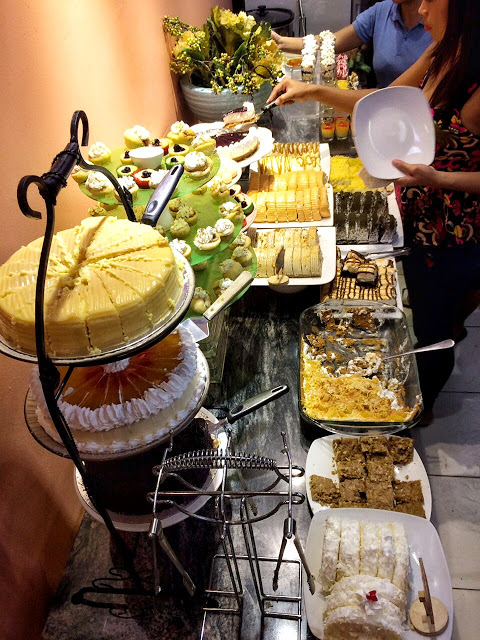 I was more amazed by the crepe bar on the side. With blueberry, strawberry banana and chocolate for filing surely this will make a blast even more. The crepe as like with any other is best serve while hot.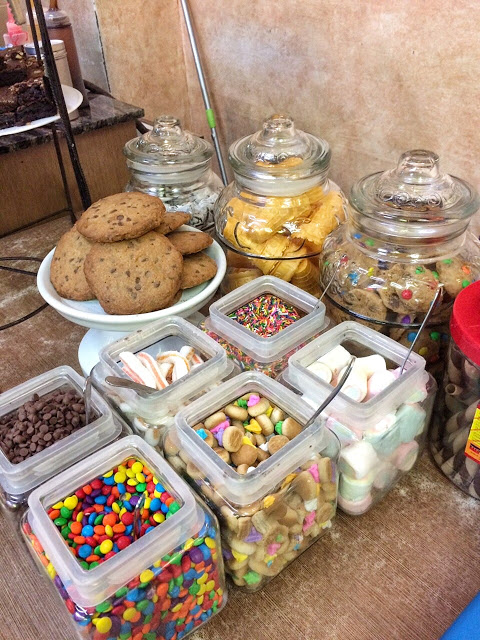 You know that your buying a great deal when the least you or you don't expect to be there is actually there. Usually in many buffet restaurant, drinks are not inclusive of what you regularly pay. You will surely love Love Desserts for their unlimited iced tea and milk tea.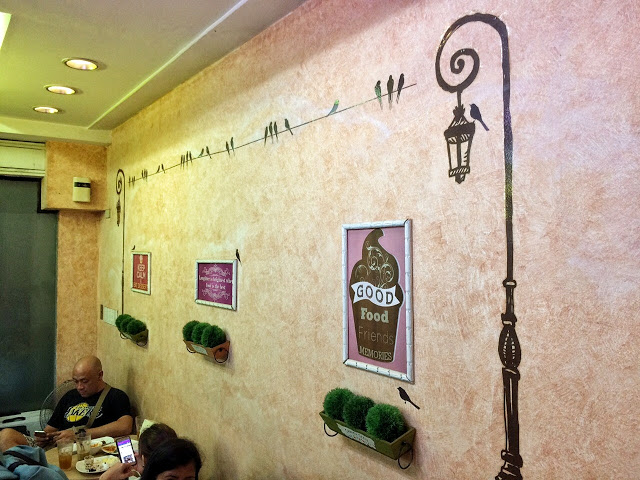 After I indulge myself with cakes I pause for awhile and had some latte. Unlimited also of course. Love Desserts offers a brewed, latte and cappuccino for your delight.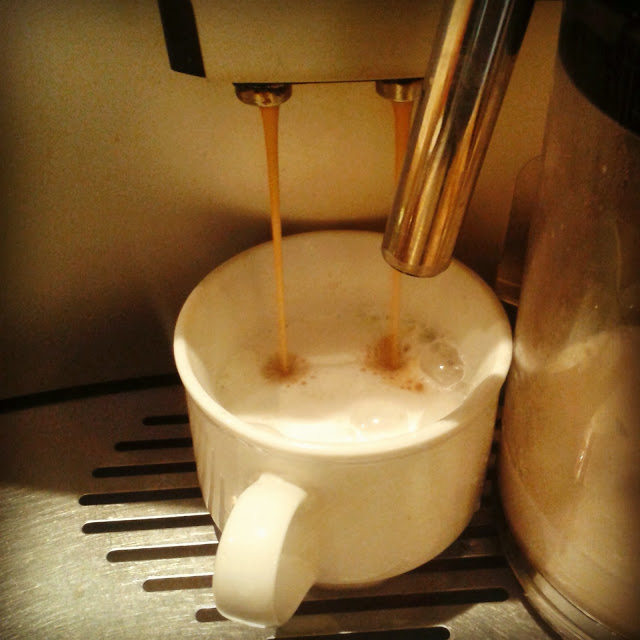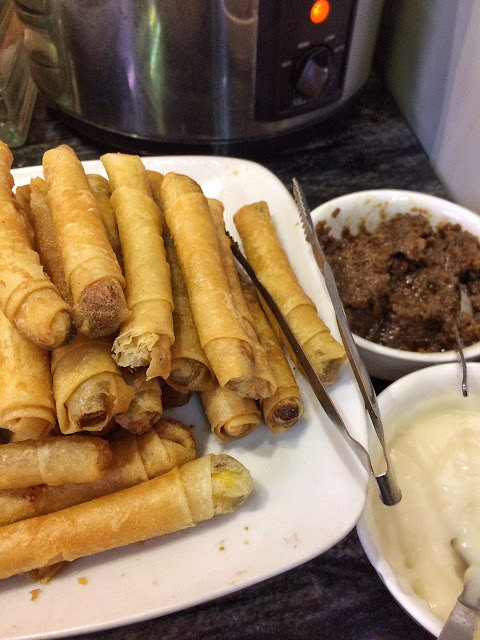 Dynamite
The best way to balance the taste on your tongue and to void or lessen the suya it is good to eat something salty or spicy. Love Desserts also serves Dynamite!!! For those who do not know what a dynamite is, it is a cheese stick with schilling length or siling haba. Yes its not that really spicy but its spicy enough to balance everything – the sweets and the salty chili dynamite. It is best serve with a mayonnaise.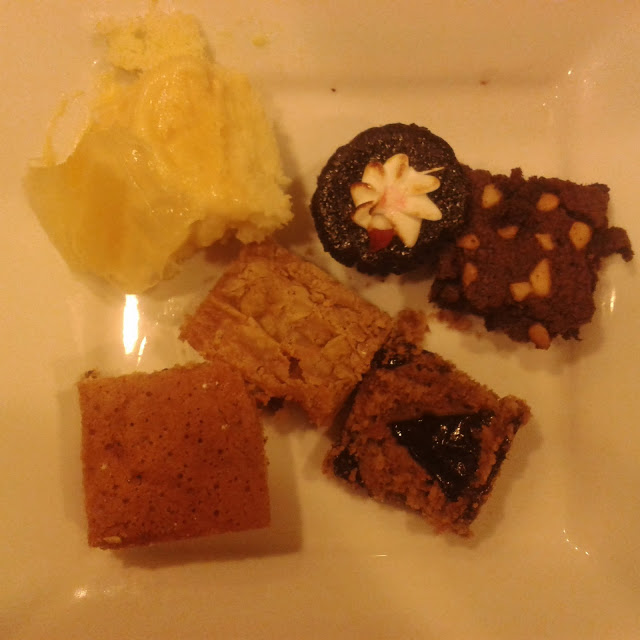 After some break and dynamite tasting, I went back to the buffet table and grab another round of sweets and Halo Halo. Butterscotch, brownies, cupcakes and other the likes sweets will take your diet away. Though not the best I've tasted, these sweets will not lag behind as compared with other bakeshop creations.


Love Desserts has also their own version of nachos. Instead of corn made nacho chips they used a lumpia wrapper, fried it and turn it like a crispy nachos with some great sauce and cheese. Ingenious! A creative way to cut cost I thought. Haha…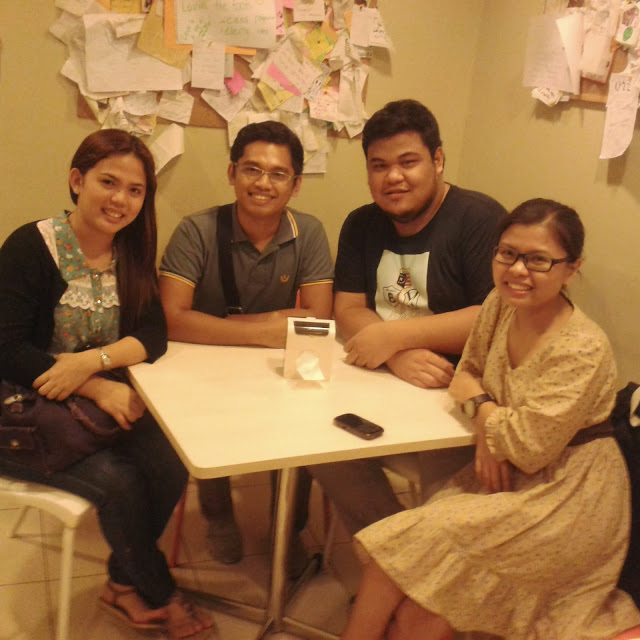 My Office mates on my second visit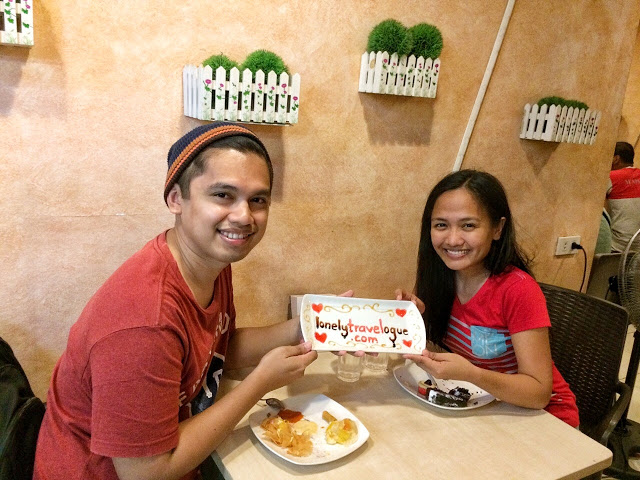 Lana and LonelyTravelogue


Treat yourself some heaven in Love Desserts. For just Php229.00 (New Price as of 2016) you will experience joy and happiness with sweets in front of you.


According to one of the staff they will open a second branch in Fairview QC (where I live) soon.


How to get there?


Love Desserts is Located in Banawe cor Del Monte Avenue Quezon City.


Store Hours
Mon – Sat: 11:00 am – 11:00 pm
Sun: 12:00 pm – 11:00 pm


From EDSA-Munoz (Roosvelt)


Take a jeep bound to Sta. Cruz.
Tell the driver to drop you in Banawe (Z Mall)
Love Desserts is beside Z Mall
From EDSA Quezon Ave


Take a jeep bound to Espana/Buendia/UST
Tell the driver to drop you in Welcome Rotunda (Althtough there Banawe is connected to Quezon Ave, I am not sure if there are public transportation there going to Love Desserts)
From Welcome Rotunda, take a jeep bound to Mayon.
From Mayon take a jeep bound to Munoz
Tell the driver to drop you in Banawe (Z Mall)
Love Desserts is beside Z Mall
From Manila
Take any jeep that will bring you to Blumentritt
From Blumentritt take a jeep bound to Munoz
Tell the driver to drop you in Banawe (Z Mall)
Love Desserts is beside Z Mall
https://www.google.com/maps/embed?pb=!1m18!1m12!1m3!1d3860.5582817907225!2d121.00692800000017!3d14.62422099795431!2m3!1f0!2f0!3f0!3m2!1i1024!2i768!4f13.1!3m3!1m2!1s0x3397b614456e23c3%3A0xa124fdbf116986a8!2sLove+Desserts!5e0!3m2!1sen!2sph!4v1432377455645