One spontaneous weekend my friends invited me to go to Burot Beach in Calatagan Batangas. That was 12 noon and they were planning to leave by 8PM. Hello! Leaving for Batangas at 8PM? That's nowhere in the Metro. For the name of adventure and friendship I gave it a go. Until we reached JAM Liner Bus station in Kamias EDSA, there was no bus bound to Lian. Though I know that we still have other option, I suggested that we go to Zambales instead. I was thinking of The Circle Hostel in San Felipe Zambales. Without any questions kuya Allan agreed with me. I called the three girls who at that time we're still on there way to Cubao. I said to them proceed to Victory Liner Cubao instead of JAM Liner Kamias. They didn't had any idea that we we're planning different thing. Harhar…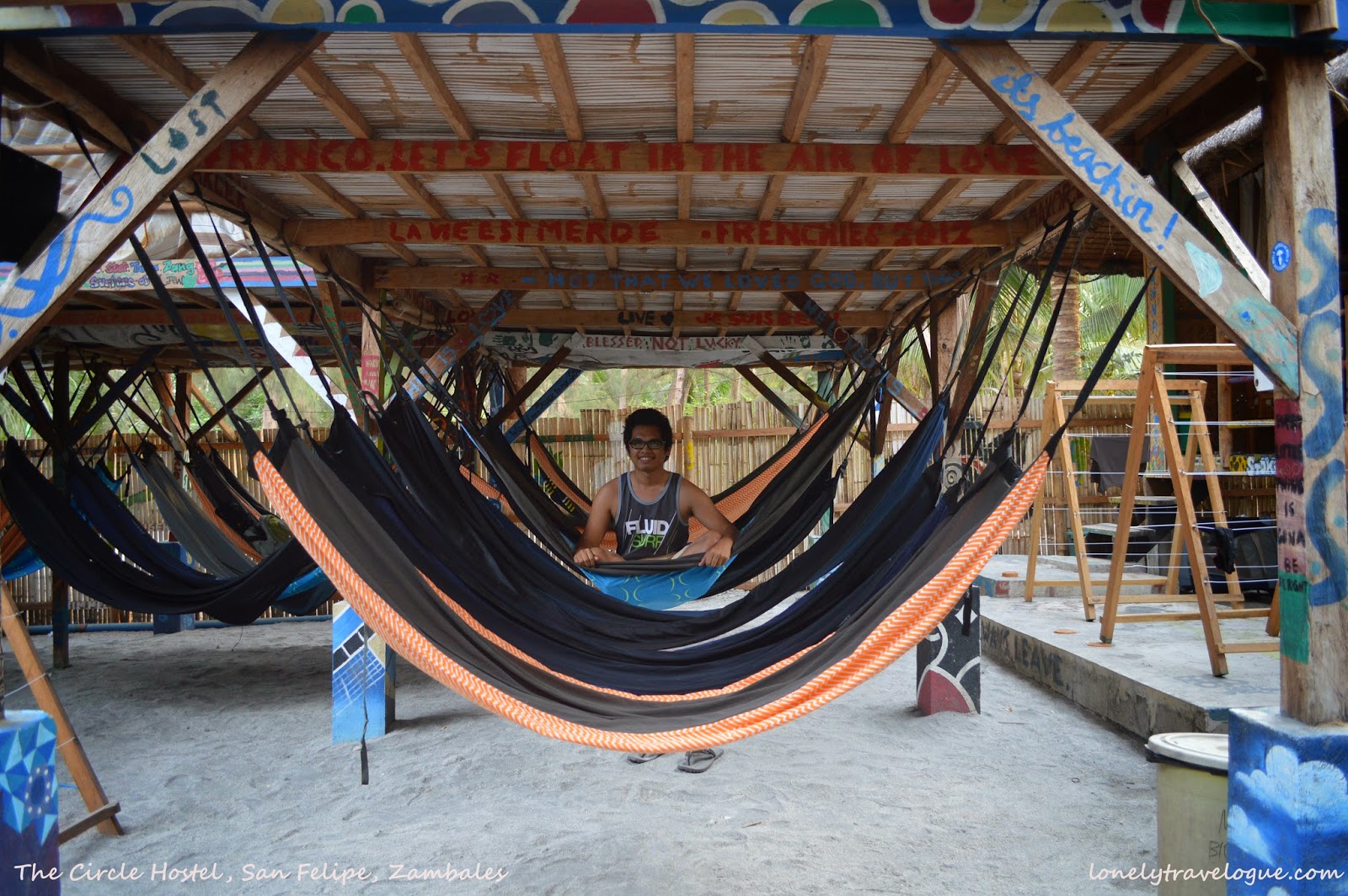 Sa Hammock tepok ang lamok!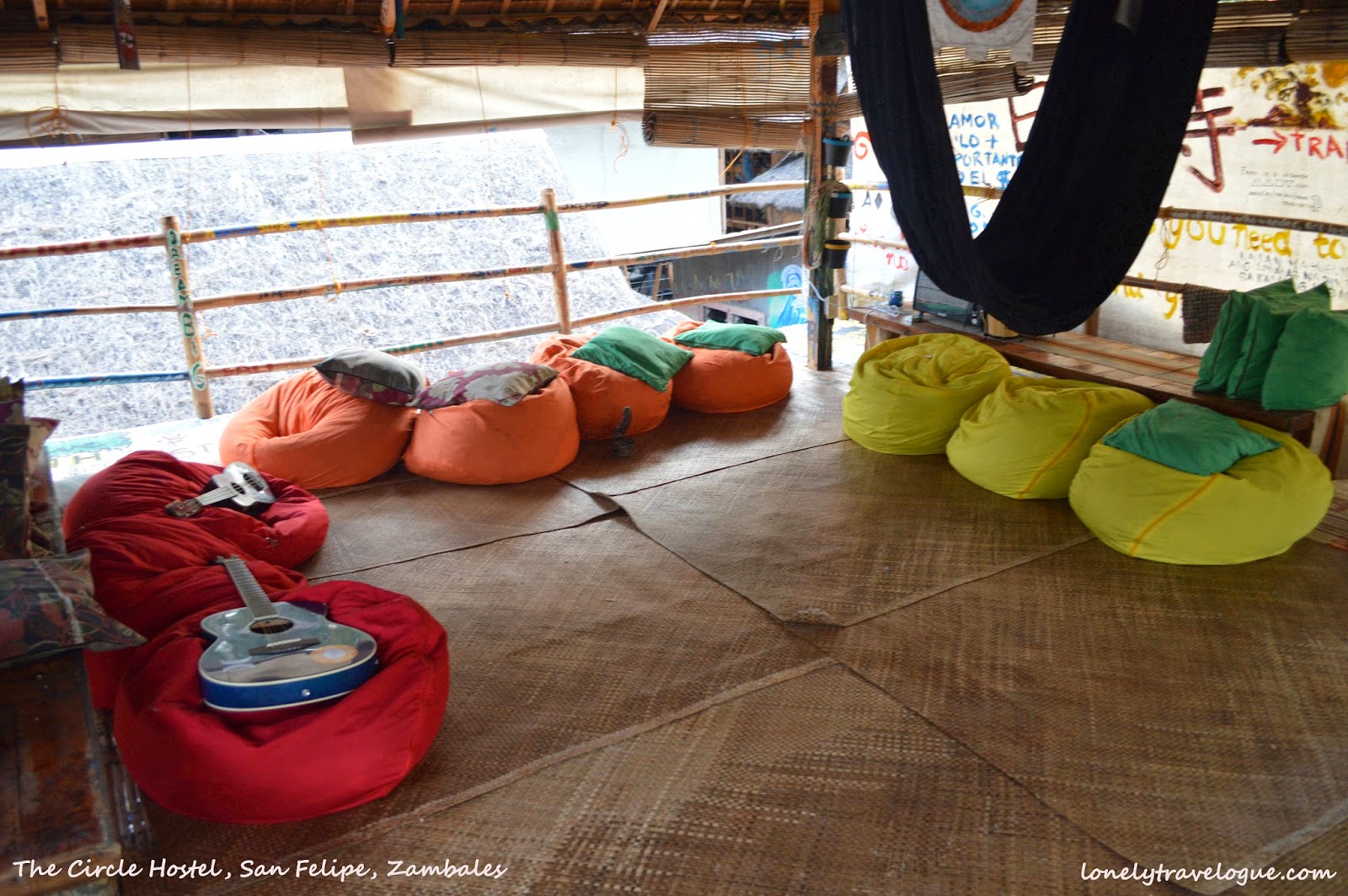 When they reached Victory Liner Cubao I immediately told them that we're going to San Felipe Zambales. They replied, Basta may dagat. Okay. Then we bought the ticket bound to Olongapo. I was hoping to catch the bus bound to Iba Zambales but it was too late already. We paid Php207.00 each.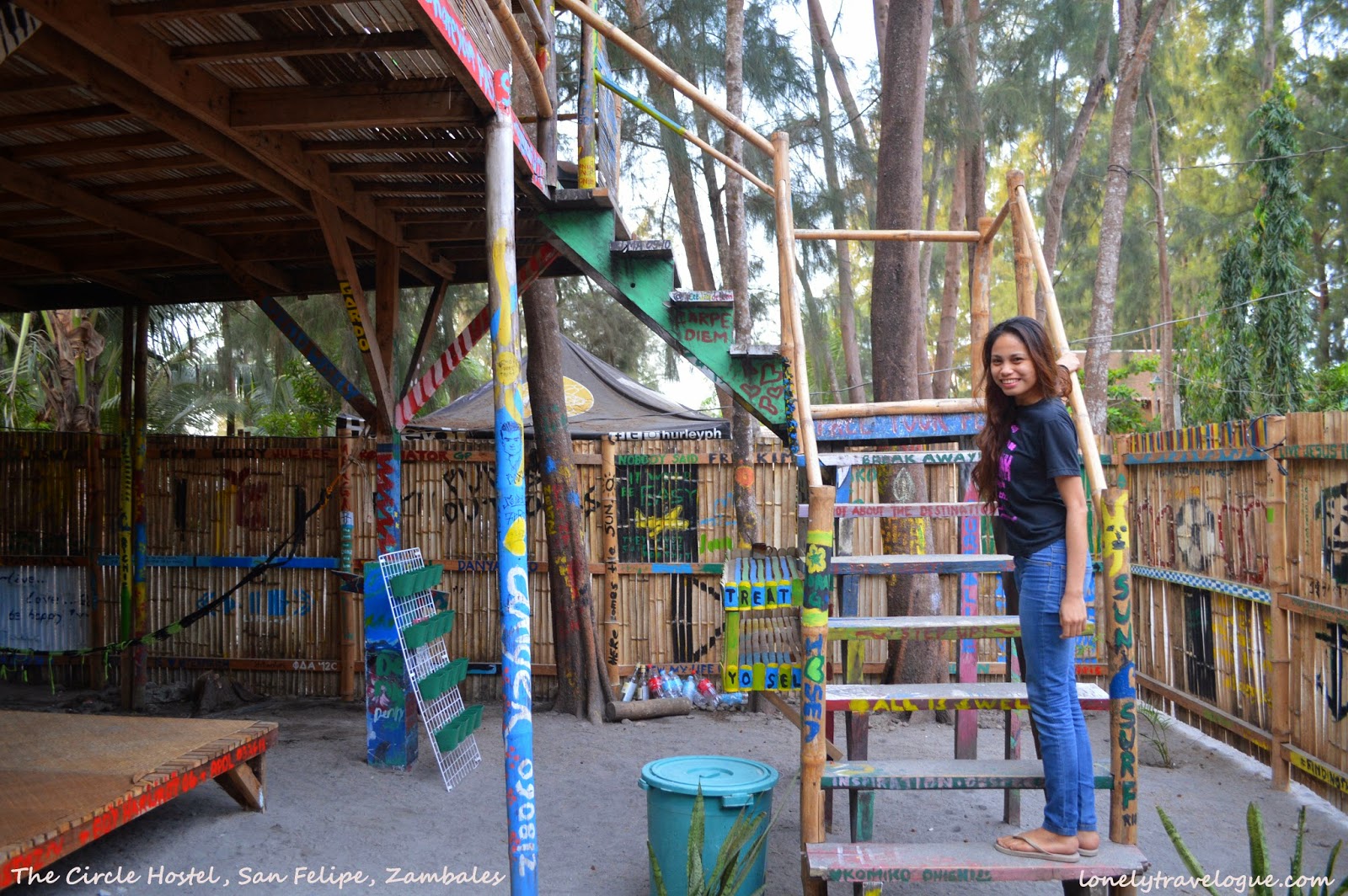 Arlou – Miss Zambales We left Victory Liner Cubao at 9:30PM and reached Olongapo at 11:30PM. 2 hours, thanks it was midnight, no traffic. From Victory Liner Olongapo we waited for a bus plying to Iba Zambales. I realized that we should have taken the bus in Victory Liner Monumento in Caloocan instead of Cubao. Iba Zambales bound bus are more frequent there as compared to Victory Liner Cubao. Anyway, we took the Iba bound bus in Olongapo. We paid Php80.00 each (Olongapo – San Felipe). We were forced to take the bus even though it was on a standing mode. Thank God we were able to sit in Castillejos. Travel time from Olongapo to San Felipe is about 1 hour.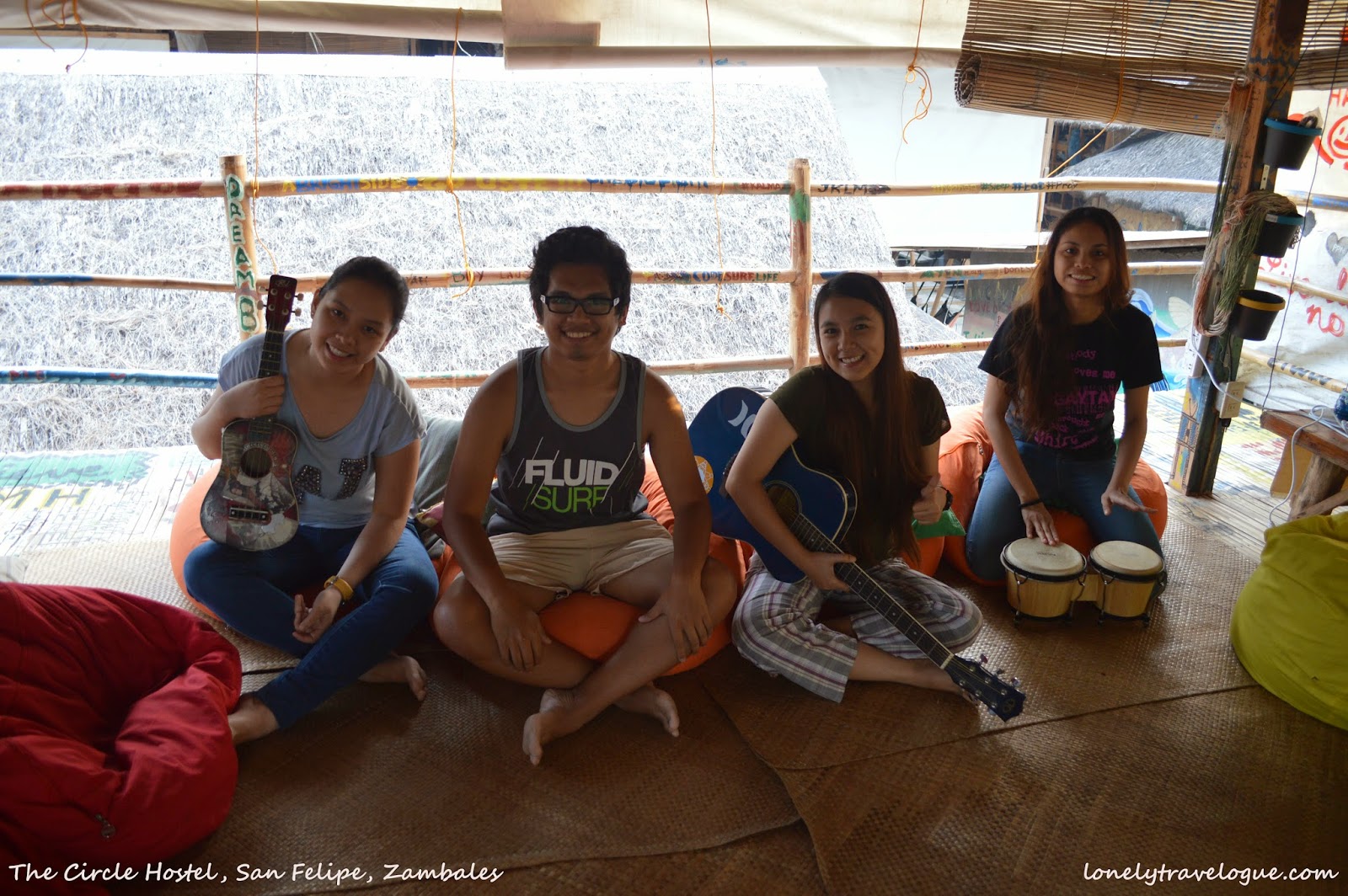 Girls with the guitar: Kunwari marunong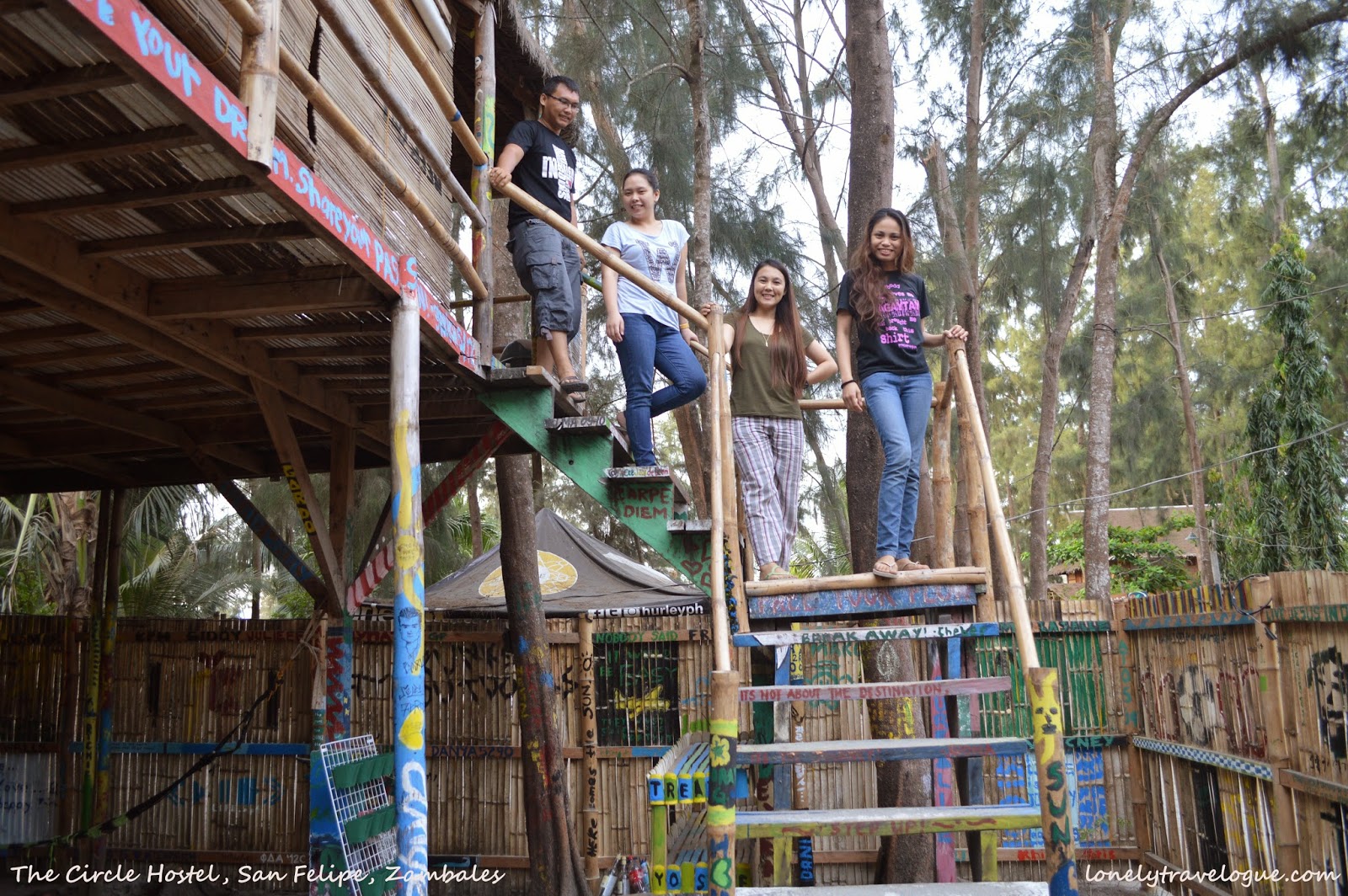 In San Felipe we hired a tricycle to Circle Hostel for Php30.00 each. At 1am, I wasn't sure if there are staff still awake to accommodate us. We knocked to death until one guest opened the door for us. Then one man who smells as if he just finished drinking liquors talked to us. I asked him about the rates. I was shocked because I was expecting much more. We choose the hammock because it was new to us. Funny may it seems but we thought that we were like in a cadaver bag when we lied down and close the zipper of the hammock. We we're all laughing because we found it funny and unusual. One of my friend, kuya Allan felt uncomfortable with the hammock maybe because we seem to sleep in a cadaver bag, I don't know. He didn't want to transfer to the dorm so what he did was he lied down on the beach sand floor of circle hostel. Then he found a surfing board and made it his mat. This was a spontaneous trip so we expected the worse but we had fun.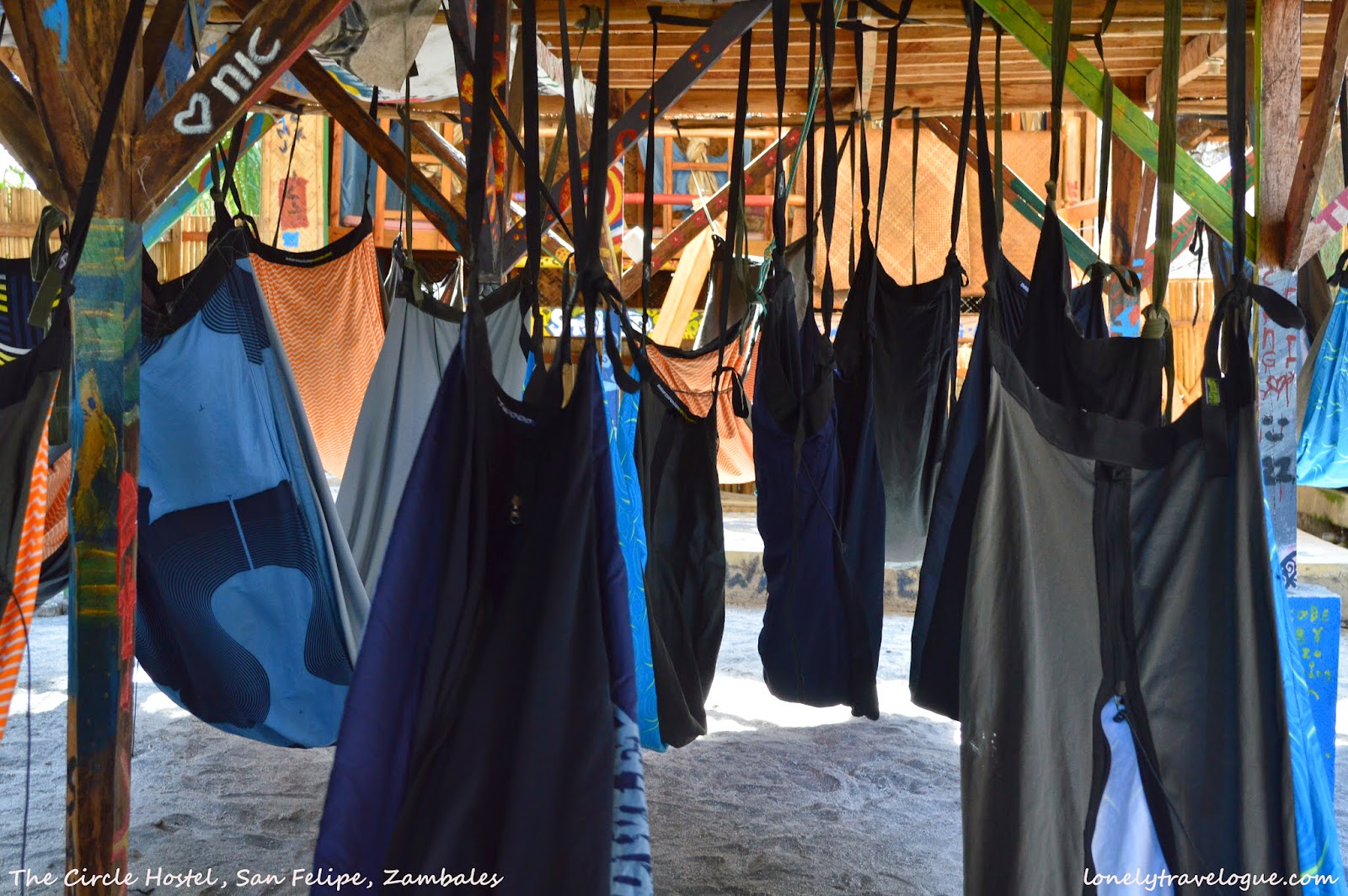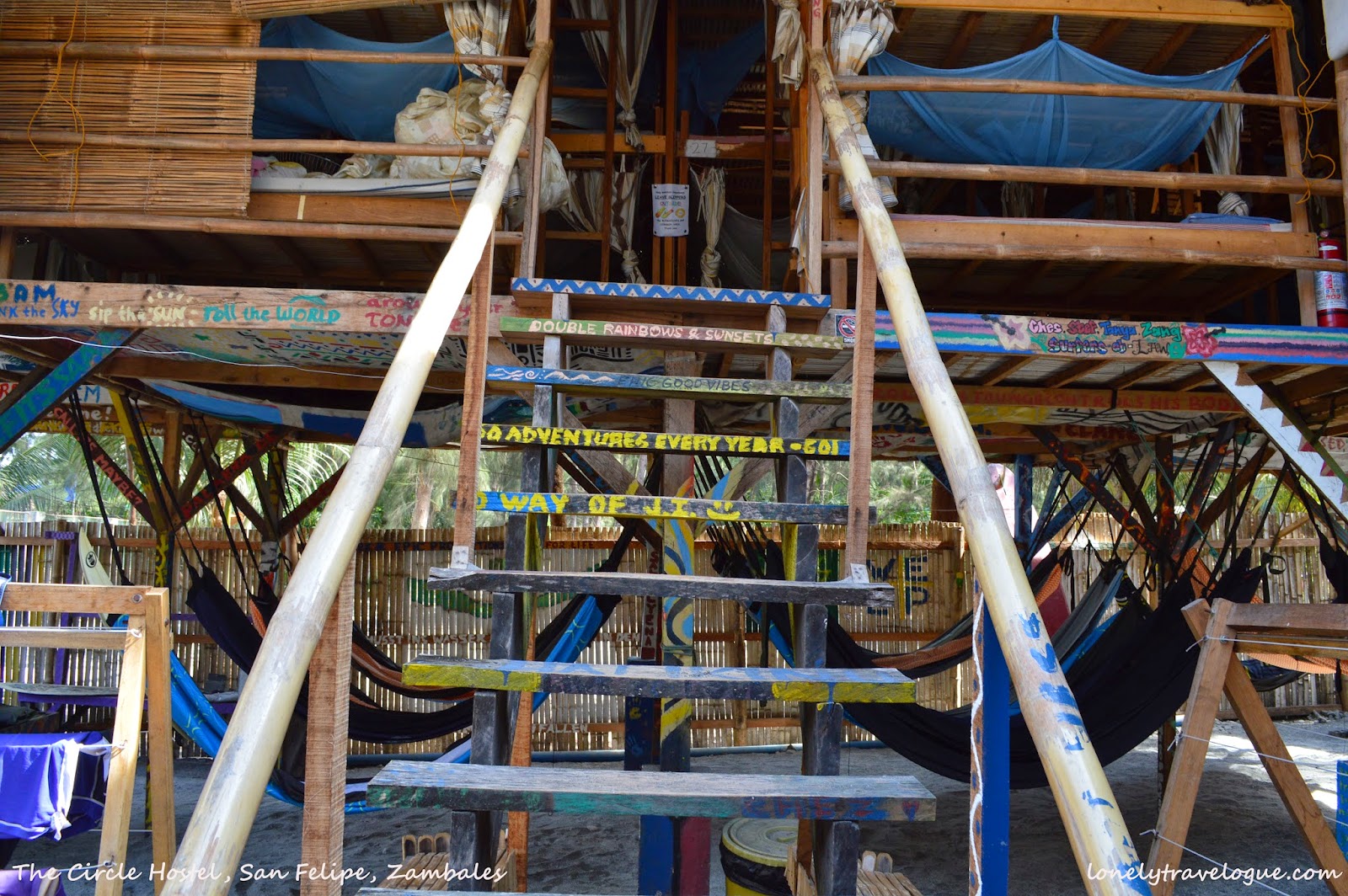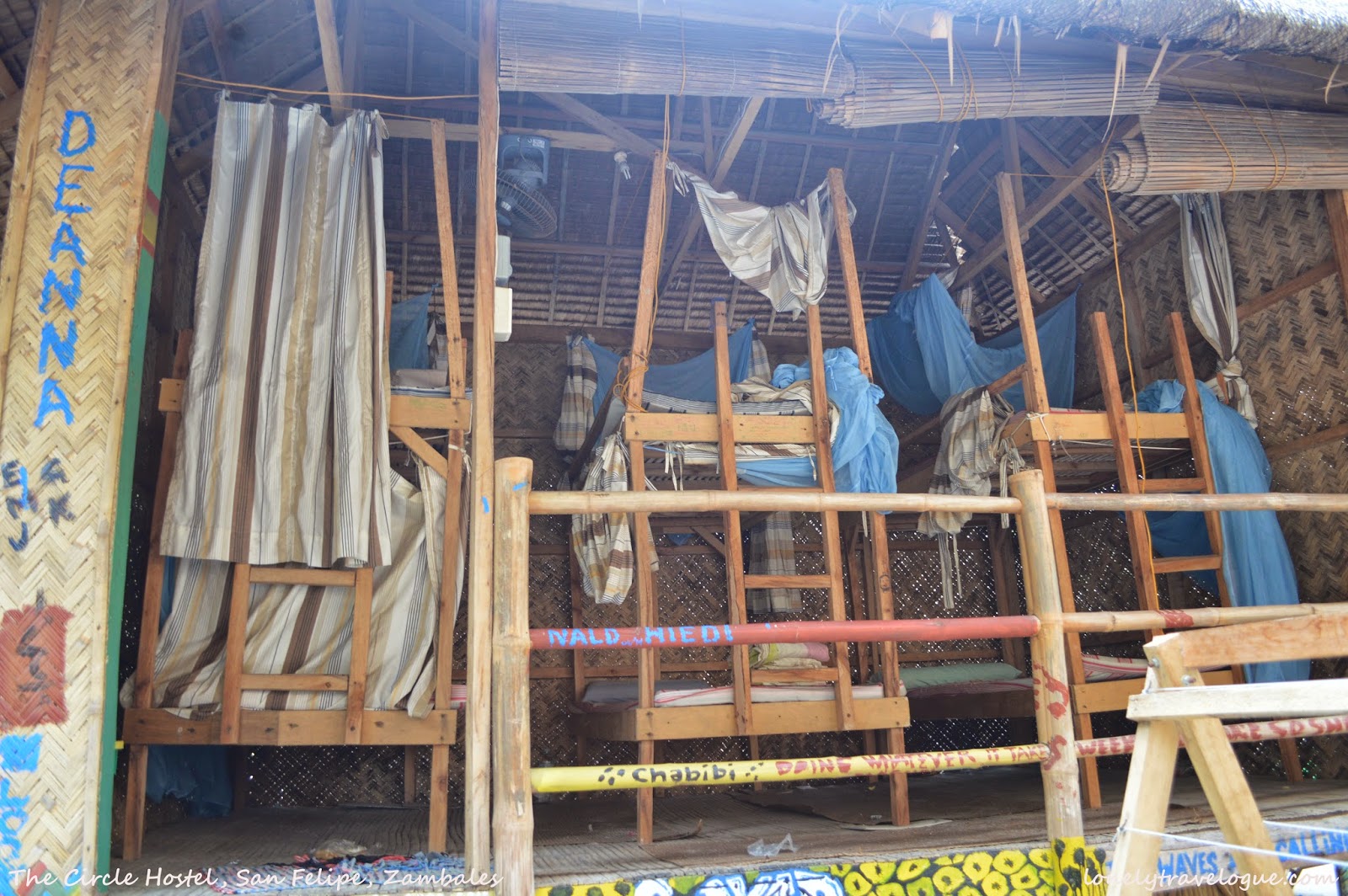 We woke up at around 6AM. I had a good sleep in the cadaver bag, I mean hammock. Unexpectedly, I liked it sleeping in it. I am really a born backpacker, I thought. I didn't want to wake up, I just laid down at the hammock and listened to my friends while they were chatting early in the morning. I was in bliss. I overheard that that supervisor talked to one of my friends, it was Charity I guess, and told us to register. They asked again how much is the accommodation. The supervisor said that since we arrived pass midnight she was charging us Php150 each. Wow! Really? That was just fair right?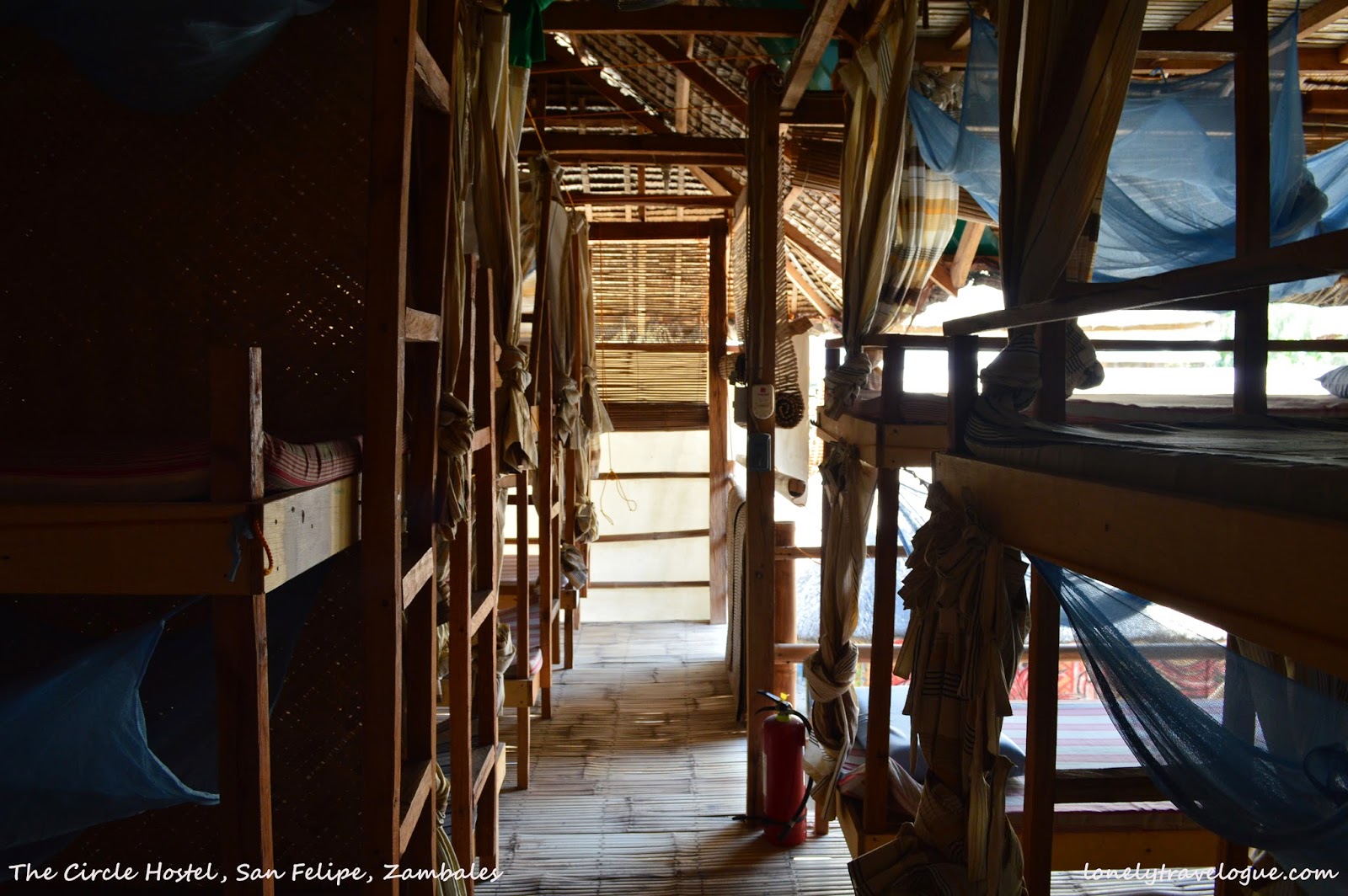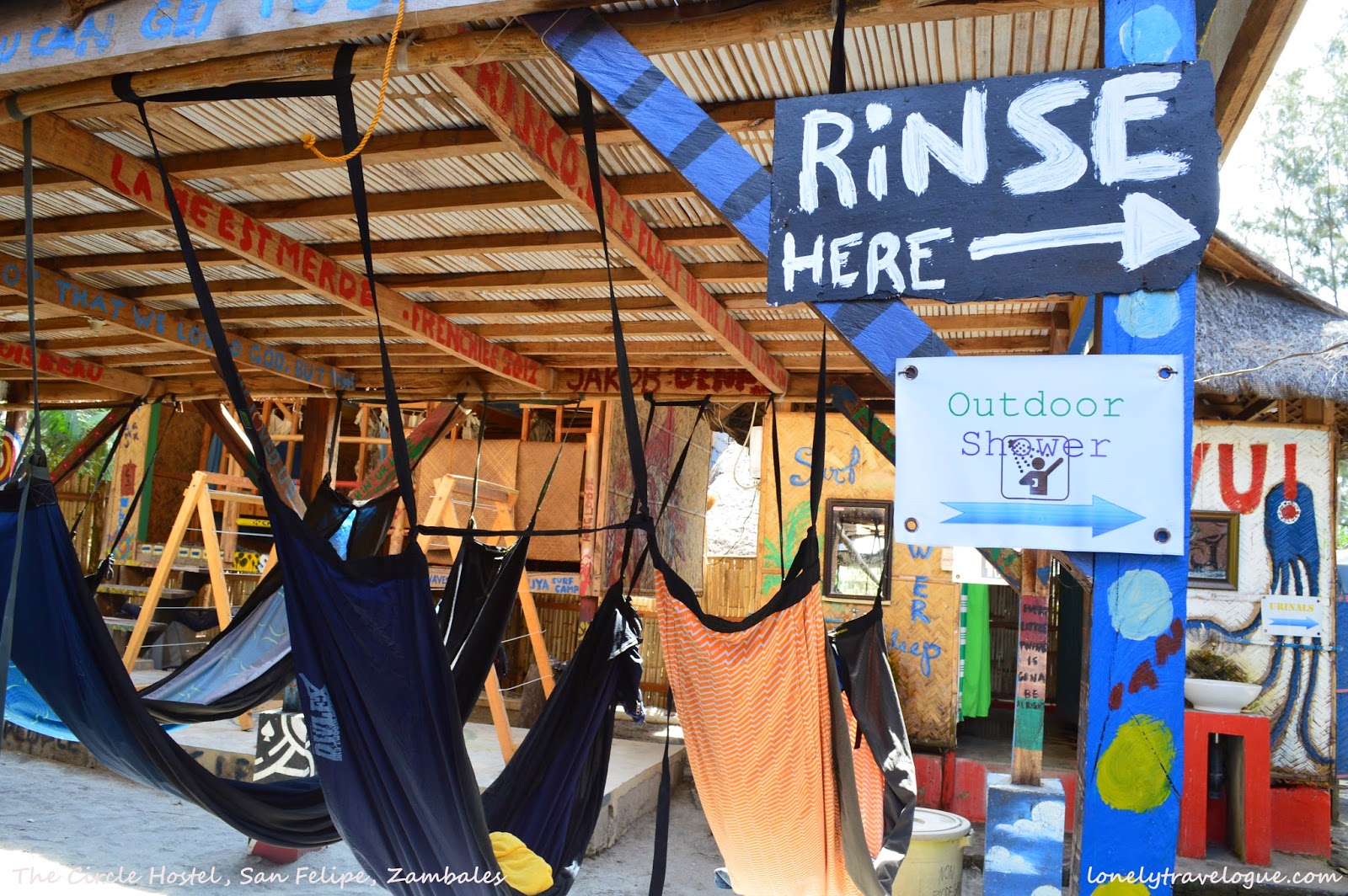 We had breakfast at the nearby store called Phoebe's Eatery or something. They are serving authentic Filipino breakfast. I like their longanisa which reminds me of Vigan Longanisa – they claim it as Zambales Longanisa, okay whatever. Before we hit the beach I strolled around the humble place that adopted us called the Circle Hostel. I heard so many thing about this hostel. I know that it is for backpacker who loved the sea and surfing. They also have a Circle Hostel in San Juan, La Union and Circle Hostel in Baler, Aurora The owner obviously are surfers. Yeah they do have a day job in an NGO – yeah I got that scoop, #TsismosongBlogger lol – but their passion lead them to the surfing areas of Luzon. I wouldn't be surprise if they branch out in Surigao.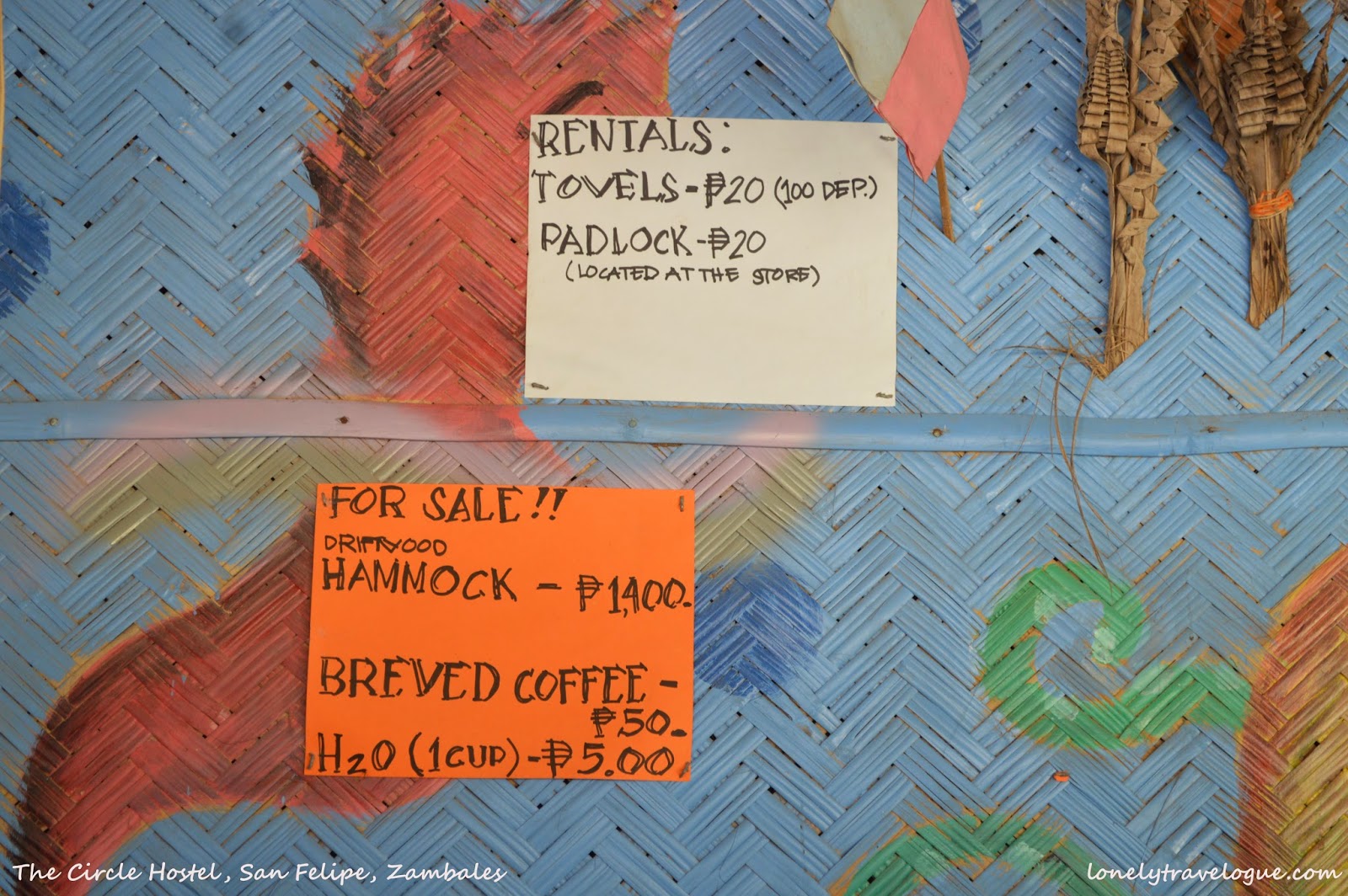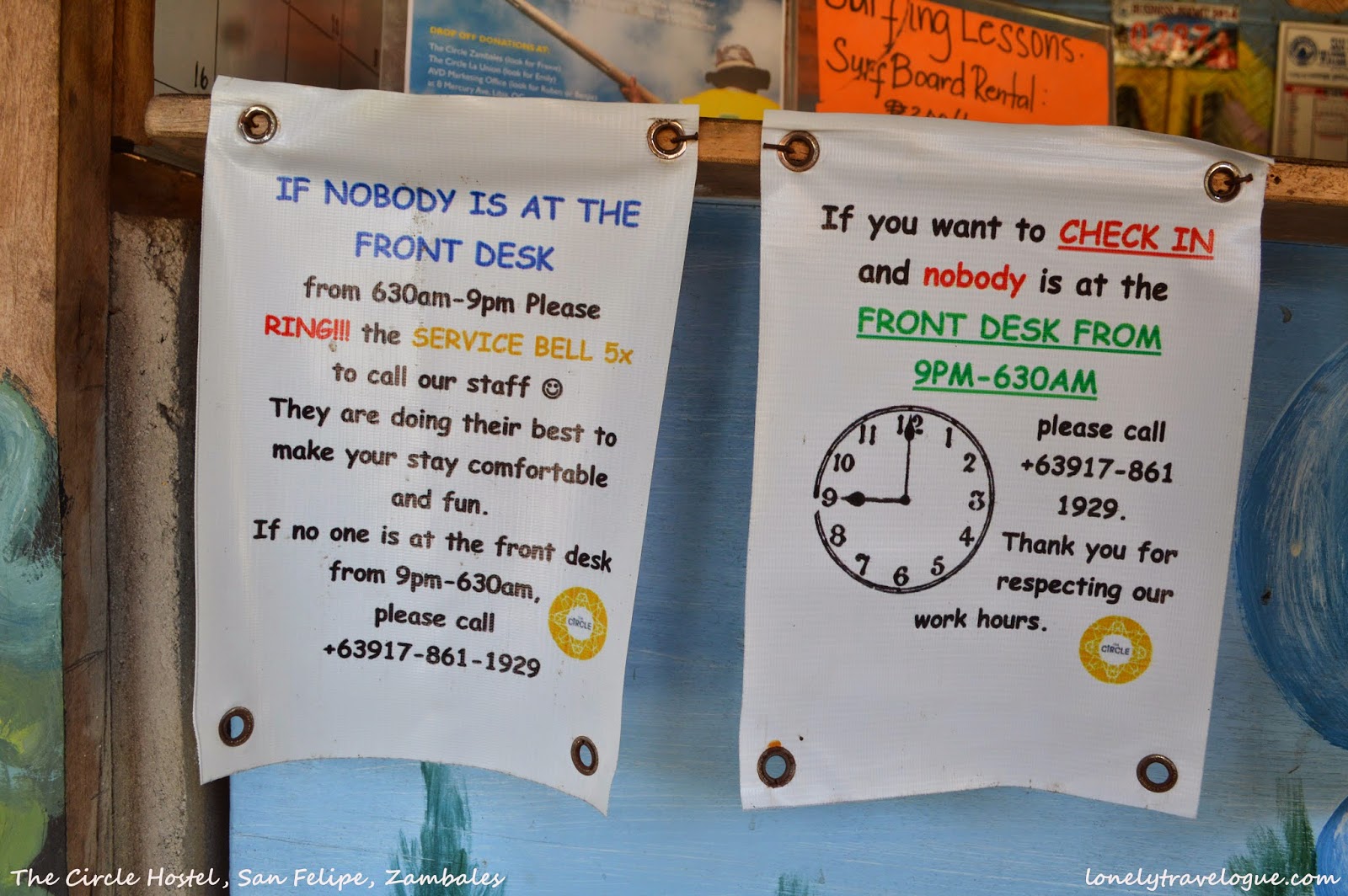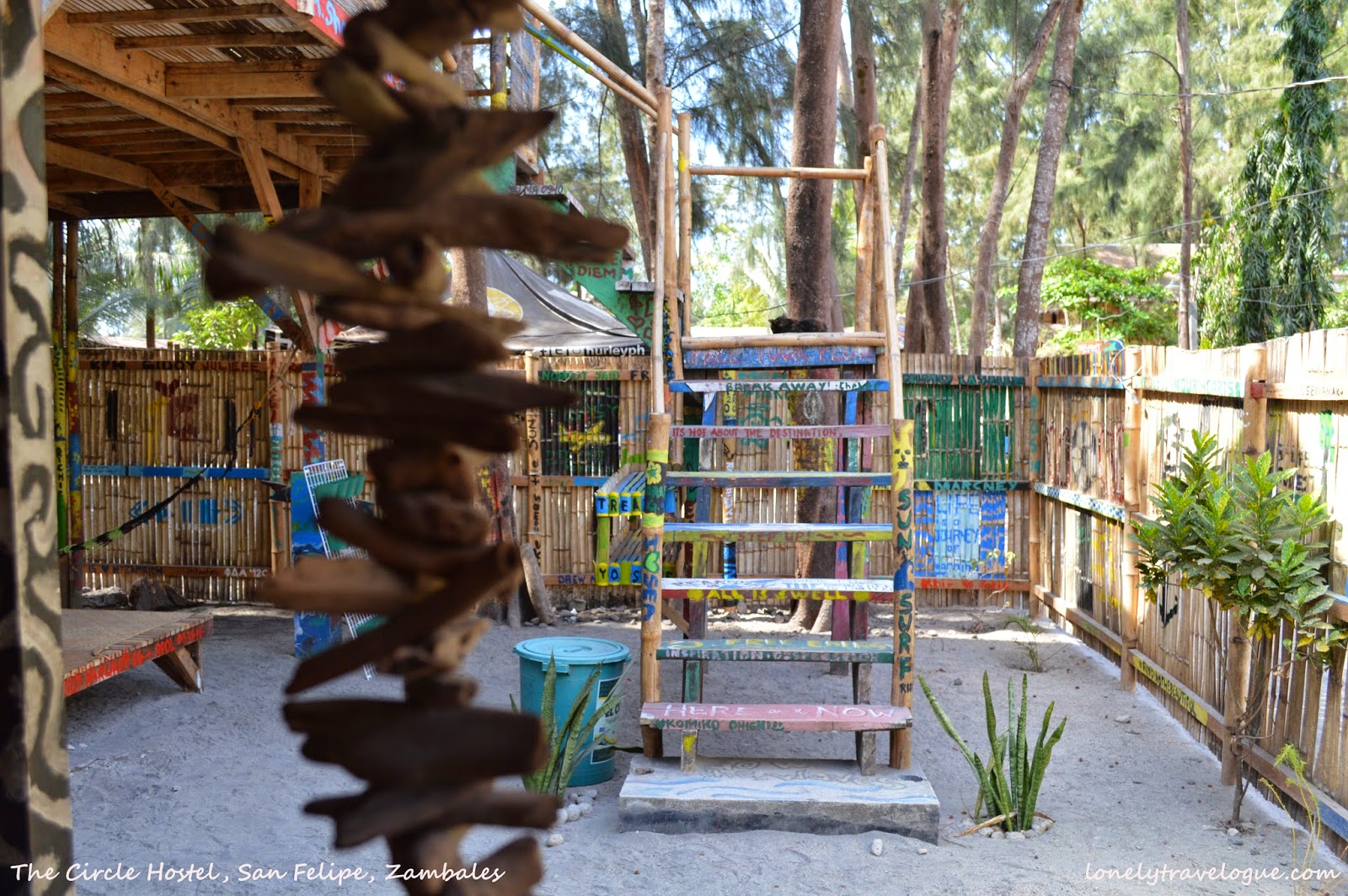 I love the concept of The Circle Hostel. Its conduciveness in creating memories with strangers will make your circle even bigger and exciting. Oh wait, that is the reason why its called The Circle Hostel. If we were there on a Friday or Saturday night, surely I will meet some sexy ladies in their two piece beach wear ready to open their life for magical friendship. I will comeback for sure not for two piece beach wear but for the magical moment and friendship hosted by The Circle Hostel.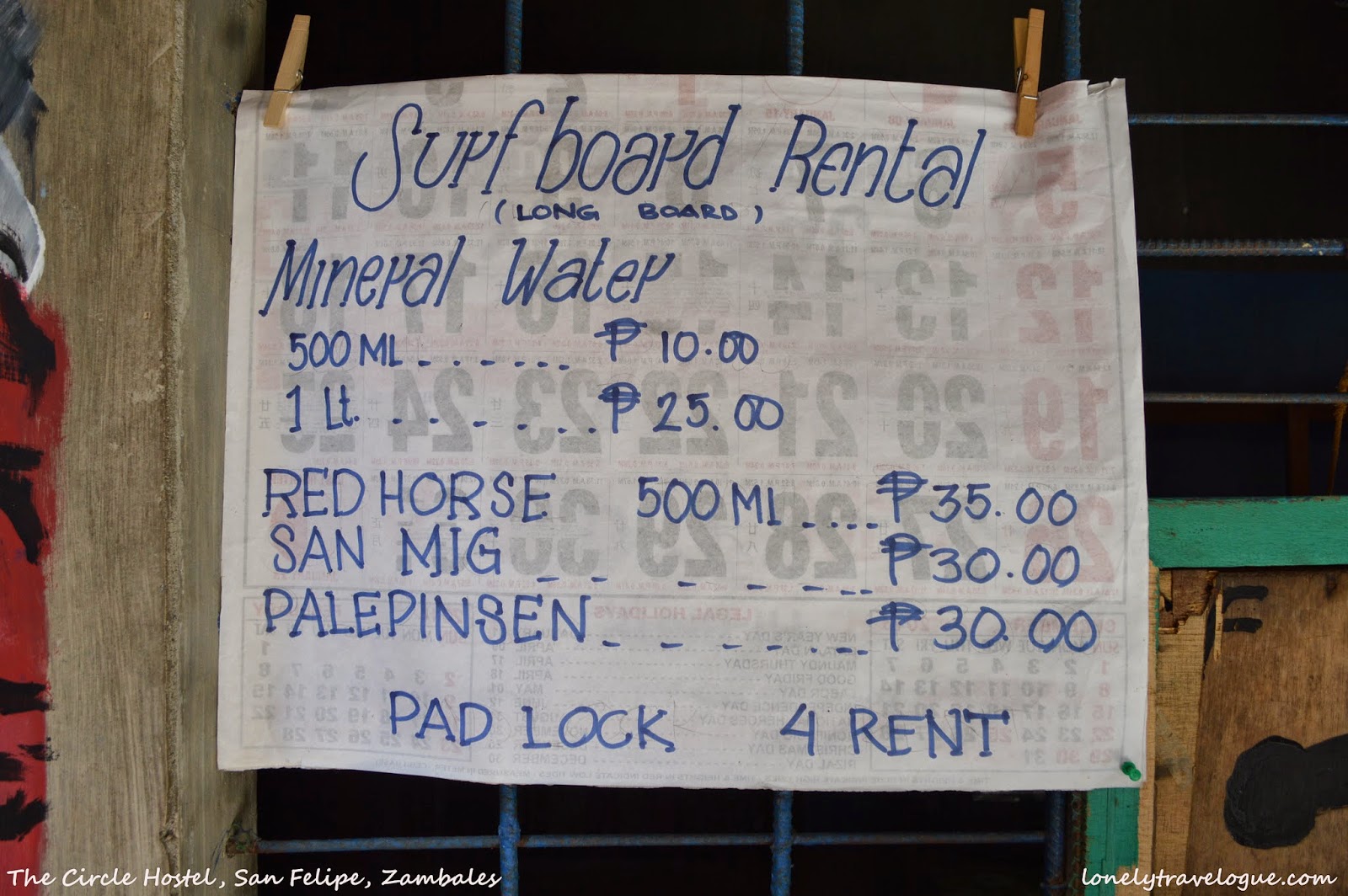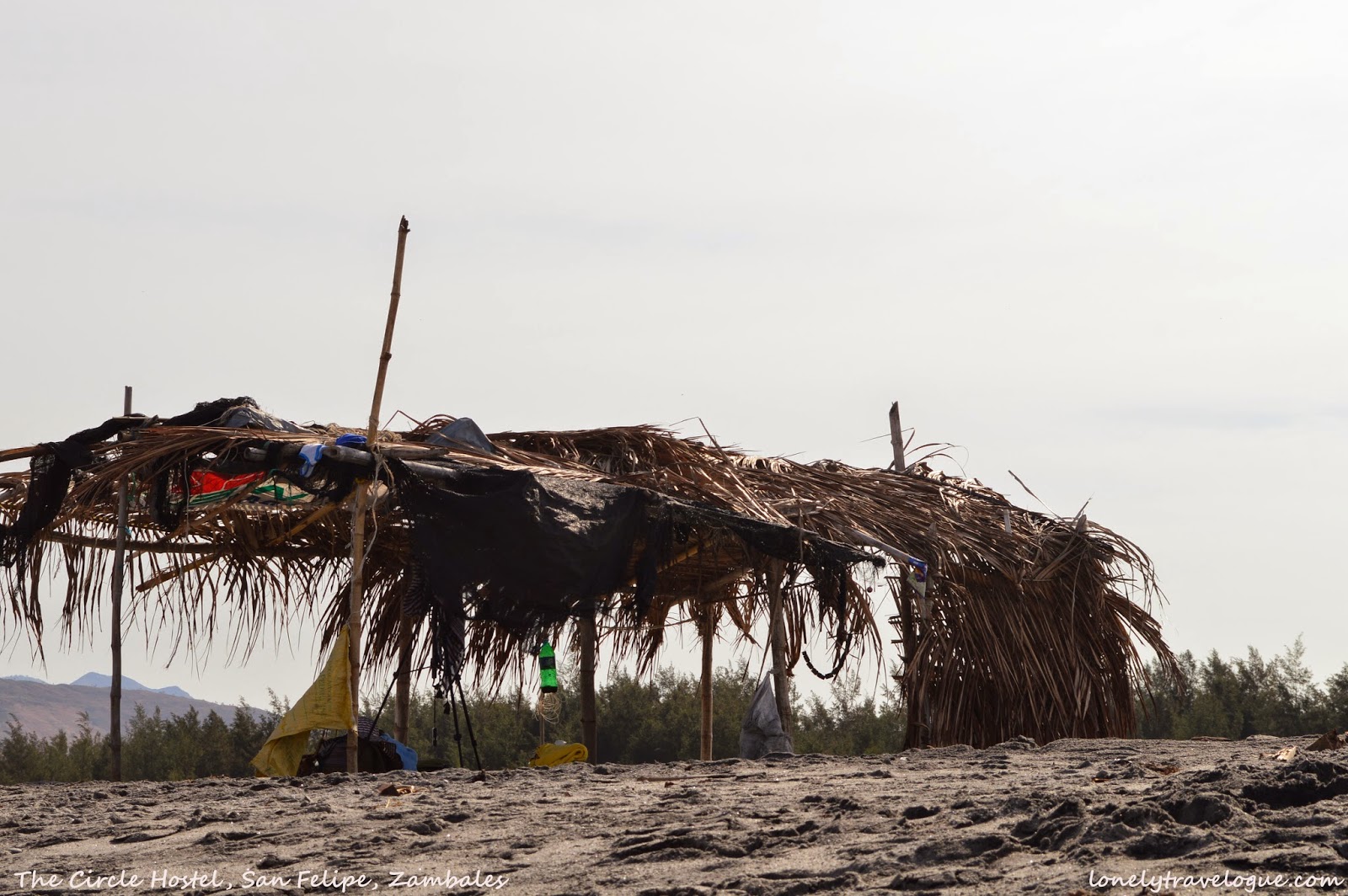 The beach in Zambales is best appreciated by surfers. Beach bummers too can appreciate it I am sure because I did appreciate it. I am talking this way because some of my friends did not appreciate it as I did. Like what I said, its for surfers. Its a paradise for surfers. Well in the Philippine standard for beachineeering (is there a term? Lol) was set so high. You can't blame God for that (hello Boracay, Palawan, Bohol, Batangas etc.). Though Anawangin, Nagsasa and Potipot Island would give Zambales some justice, we were no where on that area.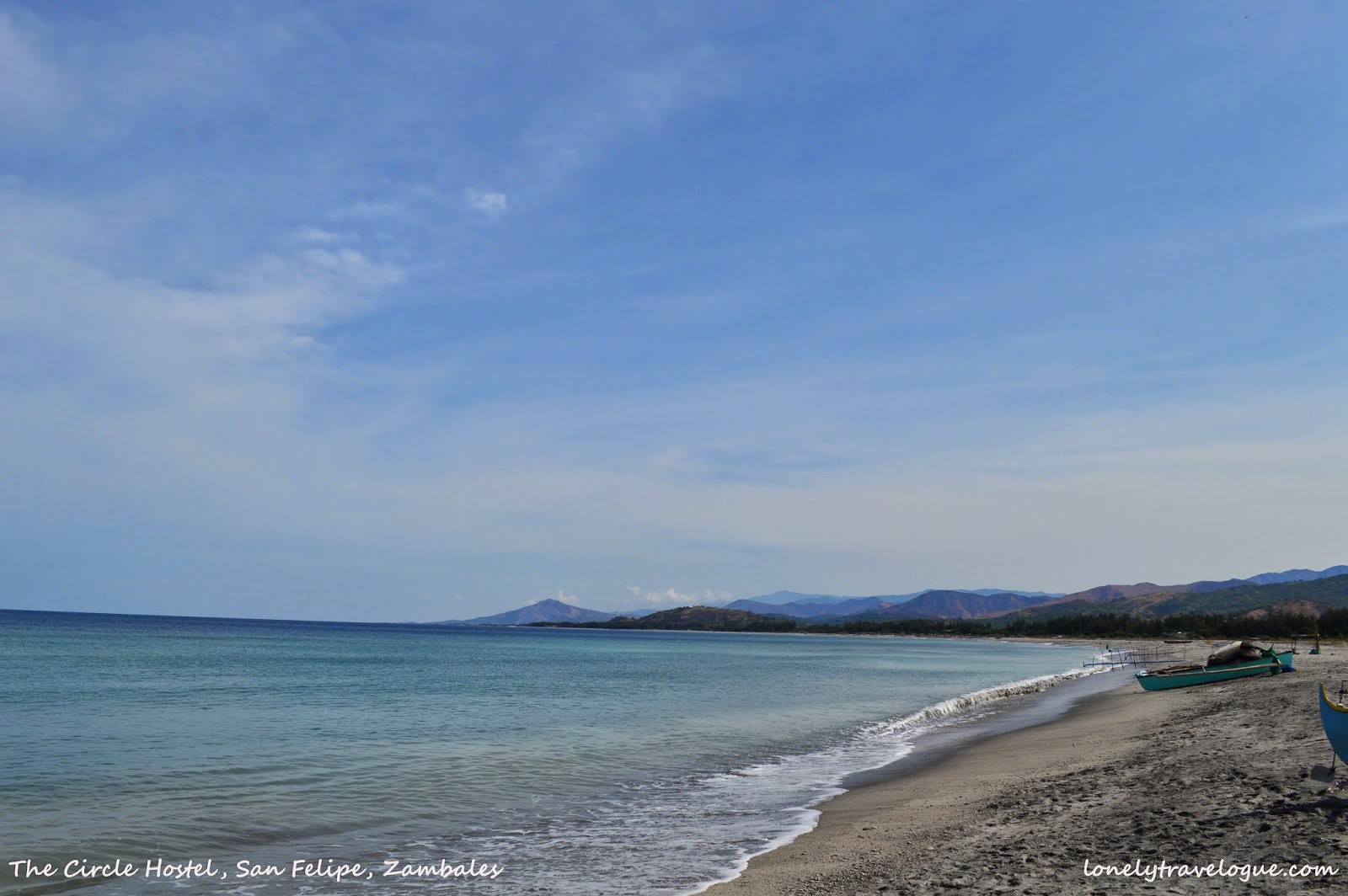 I
didn't love the beach but I appreciate it. I did not surf. I like the mountain background. I think Zambales has one of the best mountain formation
in the Philippines. I haven't seen it in other places I have been
to. I like the waves too splashing on us. Overall my experience was
superb especially I was with friends sharing happiness and creating
magical moment of friendship.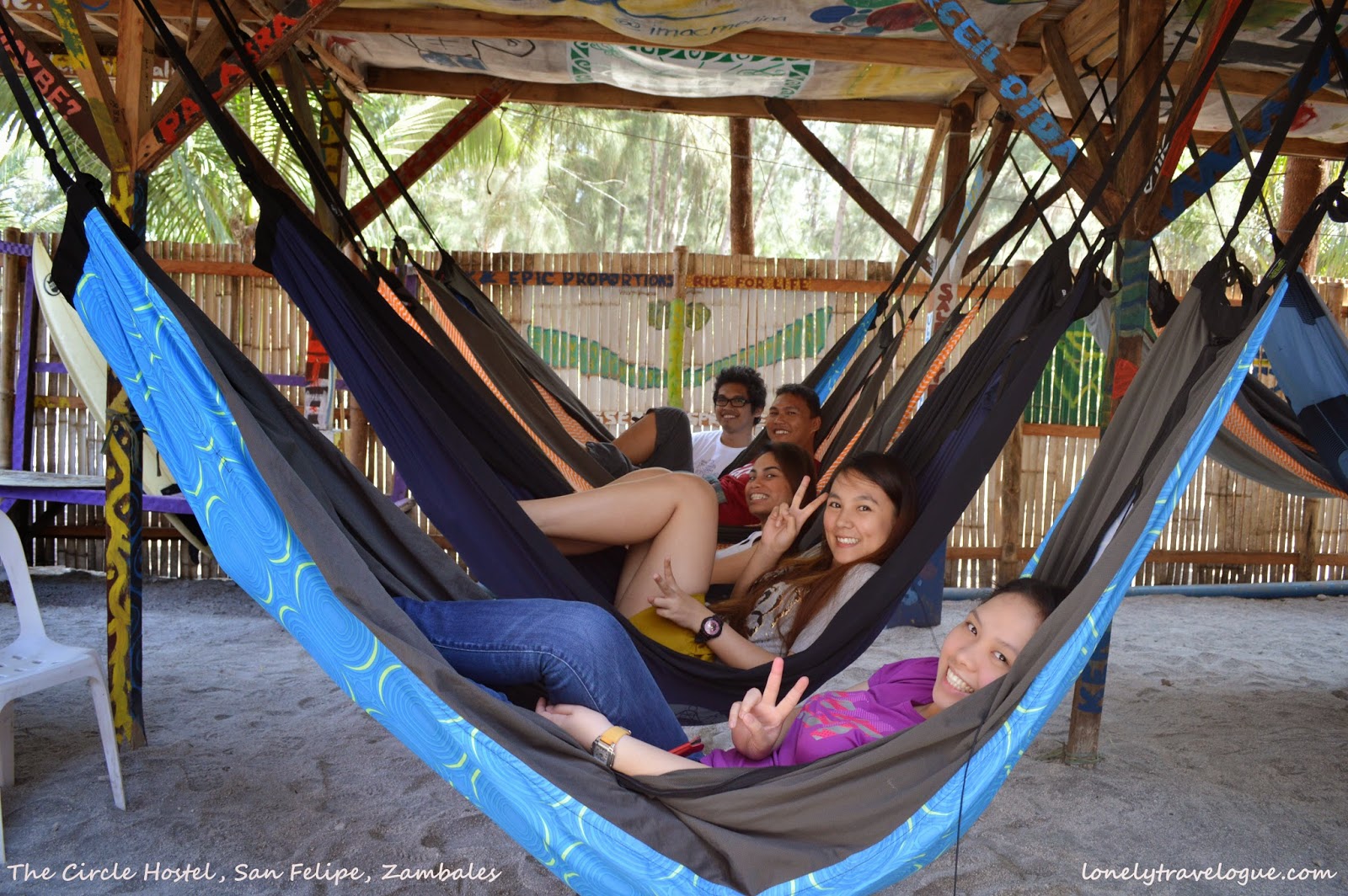 From back to front: Me, Kuya Allan, Arlou (single. email for qualifications lol), Charity and JocelBudget: Transportation Cubao to Olongapo – Php207.00 Olongapo to San Felipe – Php80.00 San Felipe (Bayan) to Circle Hostel – Php30.00 Circle Hostel to San Felipe (Bayan) – Php30.00 San Felipe (Bayan) to Olongapo – Php50.00 Olongapo to SM North or Cubao – Php207.00 TOTAL – Php604.00 Note:Php207.00 is the regular fare (Aircon) with out insurance. The route is via San Fernando which I think is the more longer route. Faster route would be via SCTEX that would cost Php240 + Php5 for insurance. Accommodation The Circle Hostel: Dorm – Php350.00 Hammock – Php250.00 Food Phoebe's Eatery – Php70 – Php90 (with coffee)